Paul Fournier runs the travel guide website BoracayCompass, a site dedicated to Boracay Island in the Philippines. He first traveled to Boracay in 2011 and quickly fell in love with the island...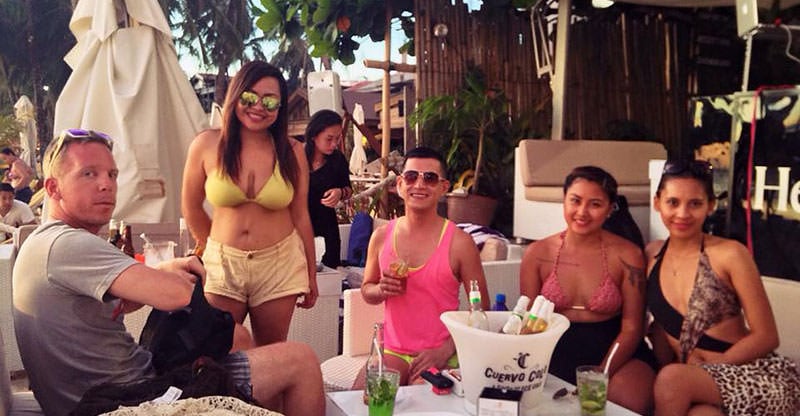 He now lives there as an expat, and has written the eBook "The Ultimate Guide To Boracay". He also publishes in-depth guides about the island on his website, such as this budget restaurant guide.
Paul's passion is life and travel in the Philippines. He considers the country as his new home and he focuses his explorations there - because he loves its beautiful nature and friendly culture. You can read more about Paul's story here.
Paul's top 5 in no particular order is...
A Swiss Army Knife - This comes in handy in so many cases. It's like having an entire toolbox into a 2 by 10 cm stick.
A Headlamp - Brownouts are common in the Philippines where I roam most of the time, so having one of these is a life saver.
A portable Bose speaker - I love music and used to blow up one laptop speaker a month. Finally after number 6 I decided it was time to get something stronger. It adds a bit more weight, but you can power a small party with it. It's amazing, the volume and sound quality that comes out of it.
A pillow for those dreaded long distance flights - I don't like those U-shape pillows. Just a normal small but thick pillow works wonders. Now I don't feel like I'm getting tortured during flights anymore.
My laptop - It has a SSD drive which have made laptops a lot faster. If you're in the market for one I definitely recommend you get one with a SSD drive - it's a world of difference. SSD are also a lot less prone to fail due to shocks.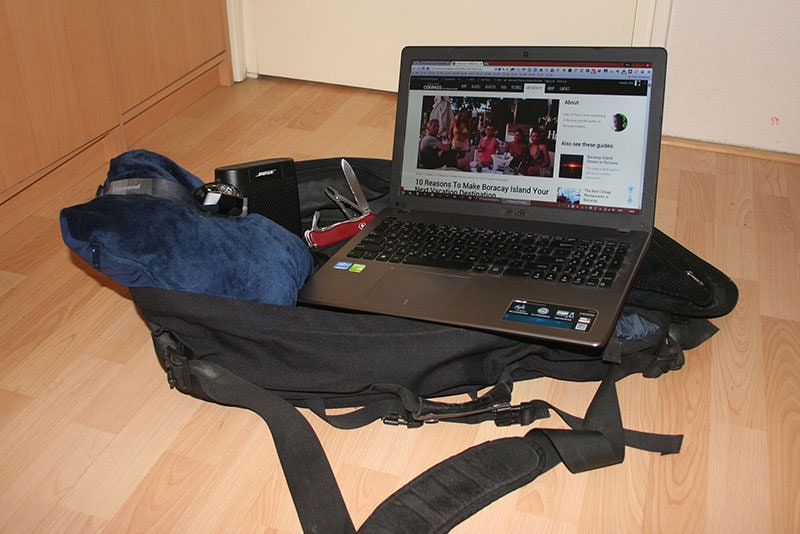 Remember to visit Boracay Compass and say hello! It has a wealth of information for anyone considering to visit Boracay Island, like What Boracayís White Beach is Like & Where To Stay.
You can also follow Paul & BoracayCompass on the following social channels:
Facebook
Twitter
Youtube
Paul's Boracay Island Photography
Miss last week? Check out Travel Tips & Tricks!