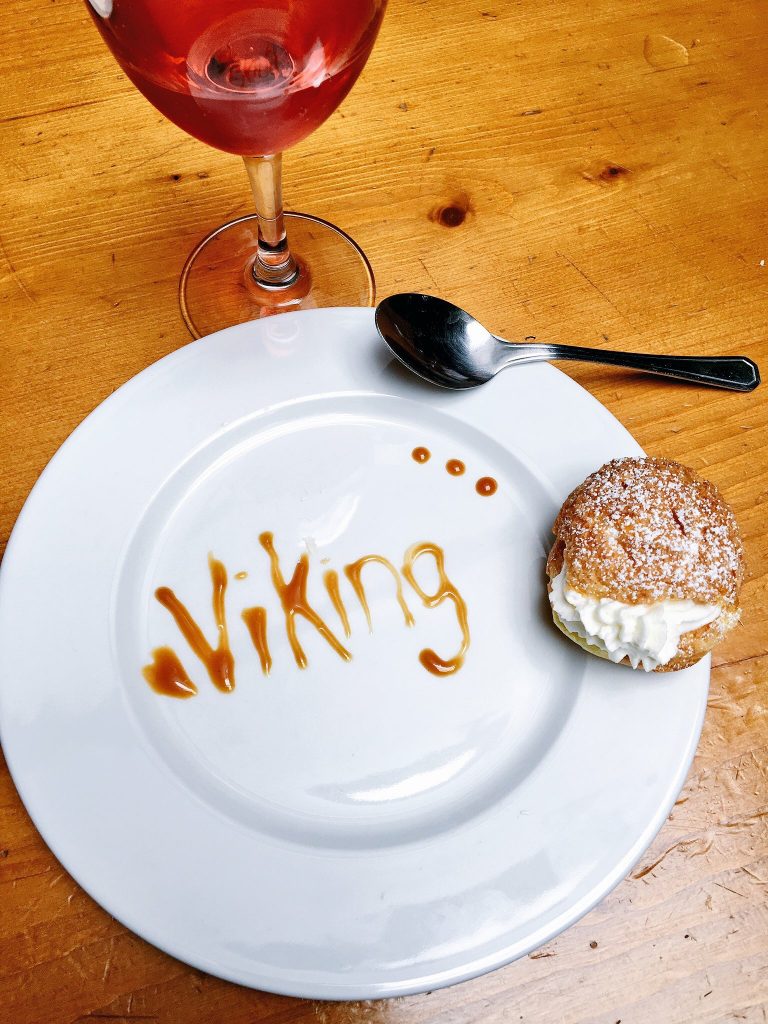 I recently had the opportunity to sail the Lyon & Provence Viking River Cruise, and going through my photos has me smiling all over again. The food, the wine, the friends! It was an experience of a lifetime, and I'm so grateful I was able to do it.
Sailing on a river cruise is much different from sailing on an ocean cruise. The boat is obviously much smaller, which brings an intimacy to the trip that you don't usually have on an ocean cruise. Because there are only 95 staterooms on a Viking Longship, you'll find less than 200 guests.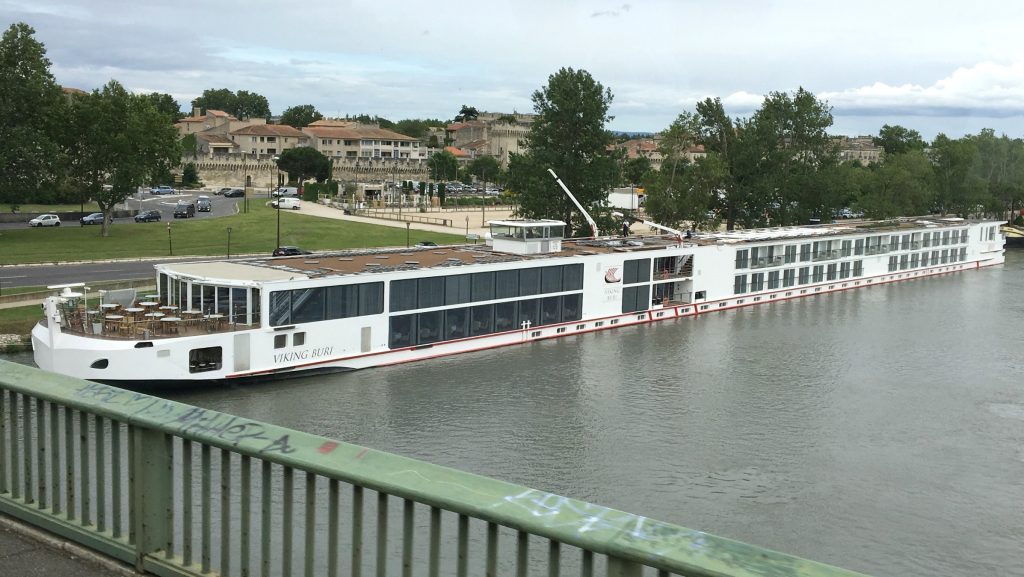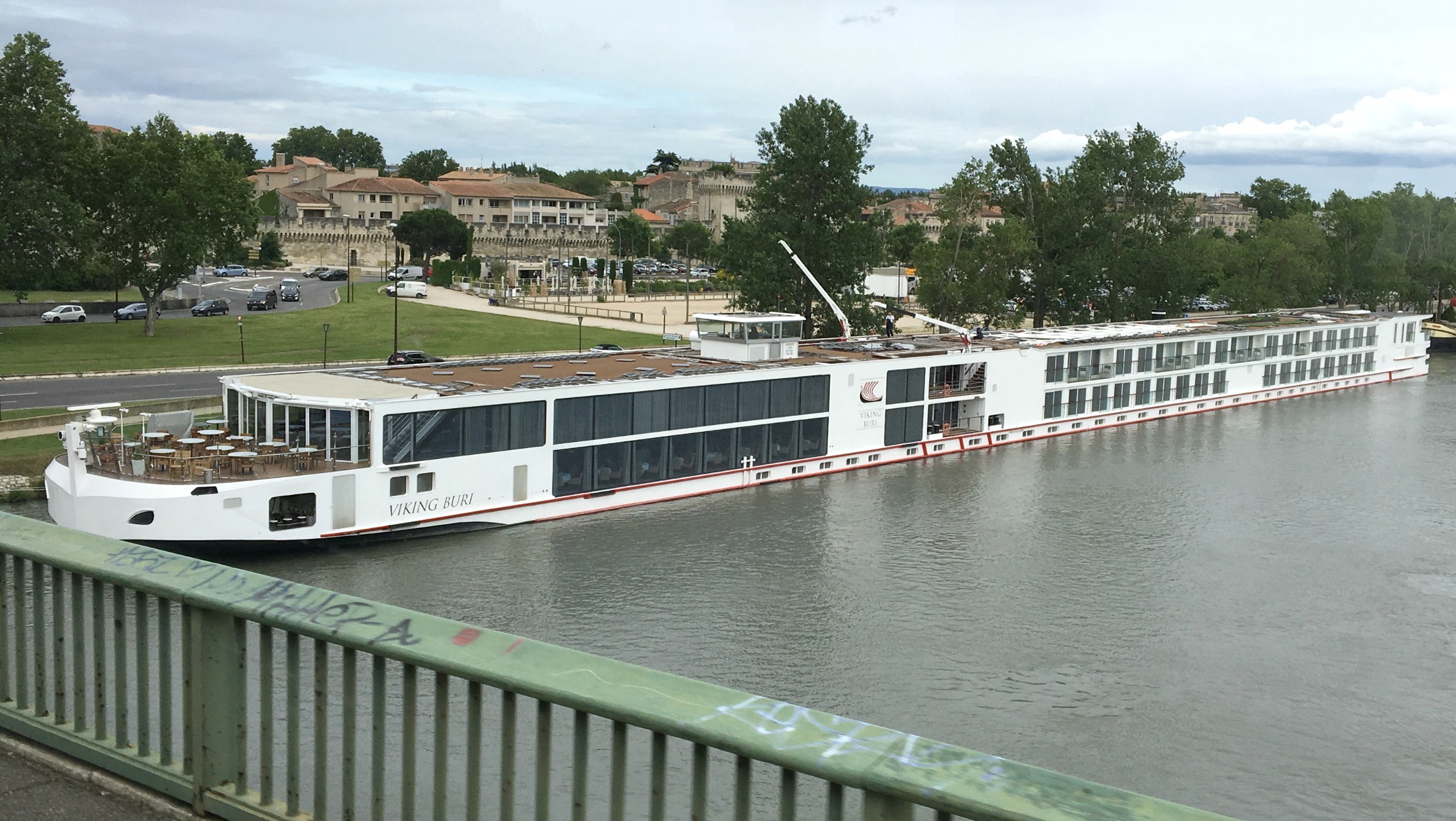 Whether you're sailing with your significant other, a friend, or even by yourself, you will meet new friends. My husband and I met quite a few people we plan to see again, and the people really made this cruise special for us. This is not to say that we don't meet people on ocean cruises, because we definitely do. It's just a more intimate experience on a river ship.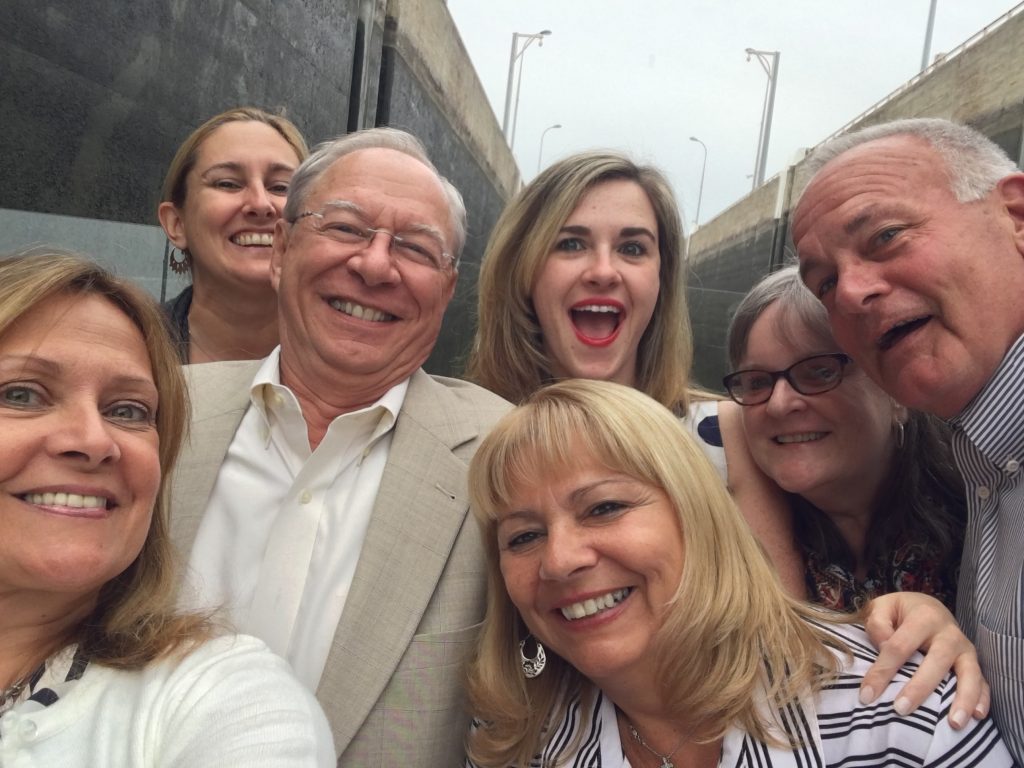 What really set this cruise apart for us was the excursions. I had only been to Europe once before, to Italy, about 12 years ago. Unfortunately, I didn't see much of the history of Italy because it was a business trip. Though it was fun, I wish I had been able to experience more of Italy's rich heritage. Seeing the Gallo-Roman ruins in Arles while on the Viking River Cruise, including the Les Arénes amphitheater that can seat 20,000 and is still used today, was mind-blowing.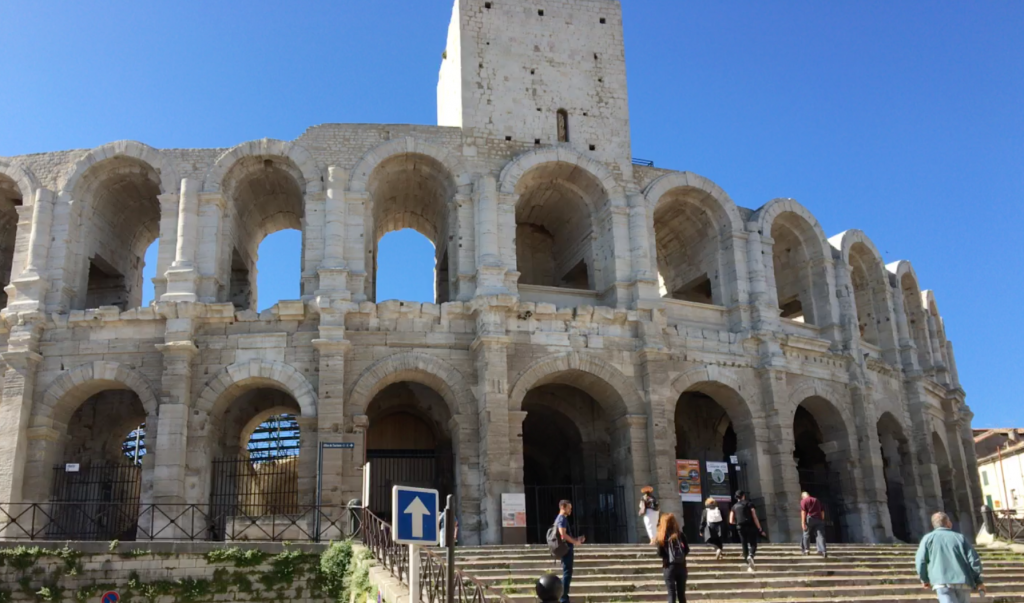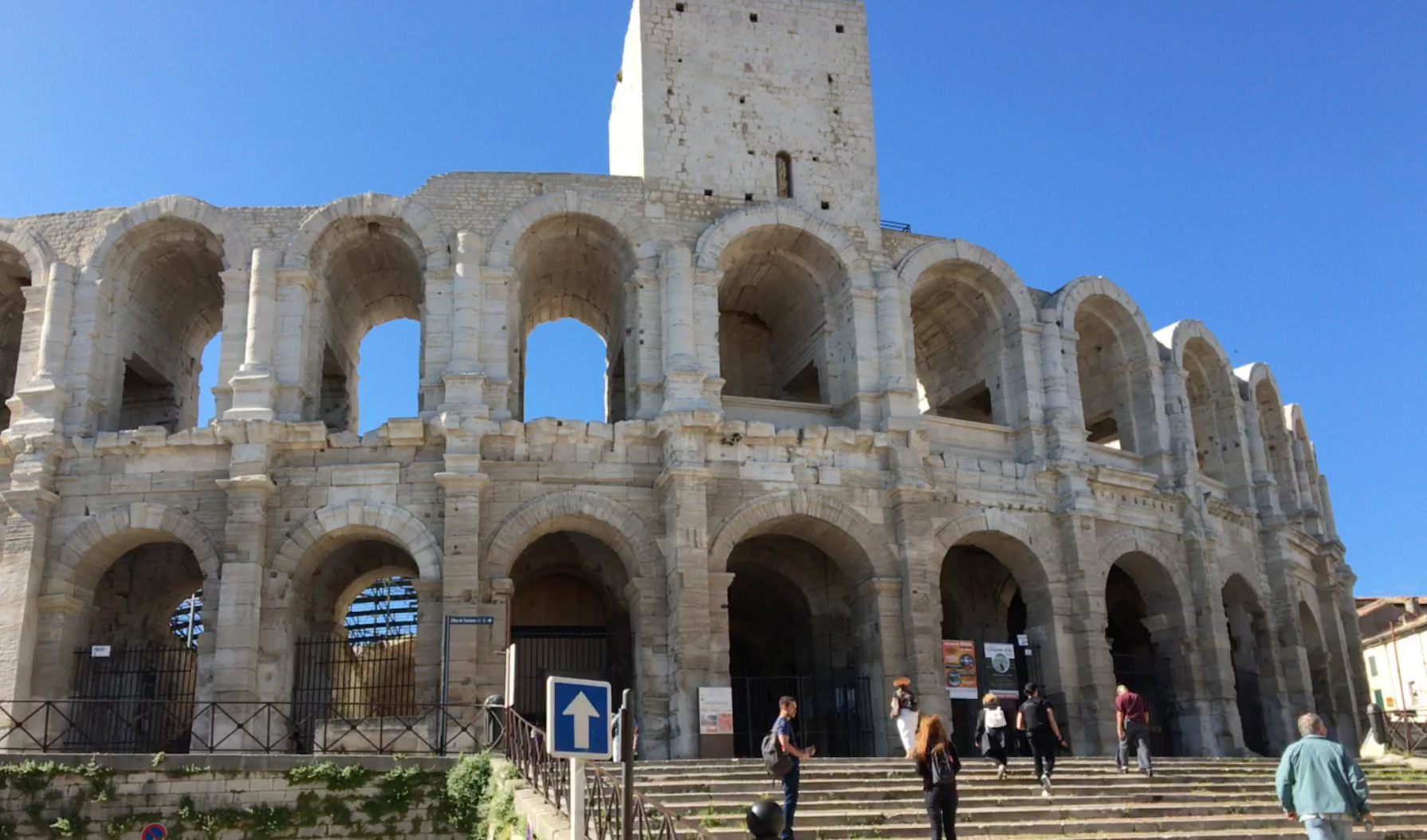 Again, because each group was relatively small, we were able to experience each excursion with friends. The transportation to excursions was provided by a comfortable motor coach, and the guides were exceptional. Note: All 3 of these excursions were optional, but the included excursions were also amazing!
My Top 3 Excursions on the Viking River Cruise Lyon & Provence
Camargue
A gorgeous protected wildlife preserve, you may be lucky enough to see the wild horses that roam there. We did see them from a distance, but were not able to get close enough for photos, except for this guy that that seems to live at the house instead of in the field!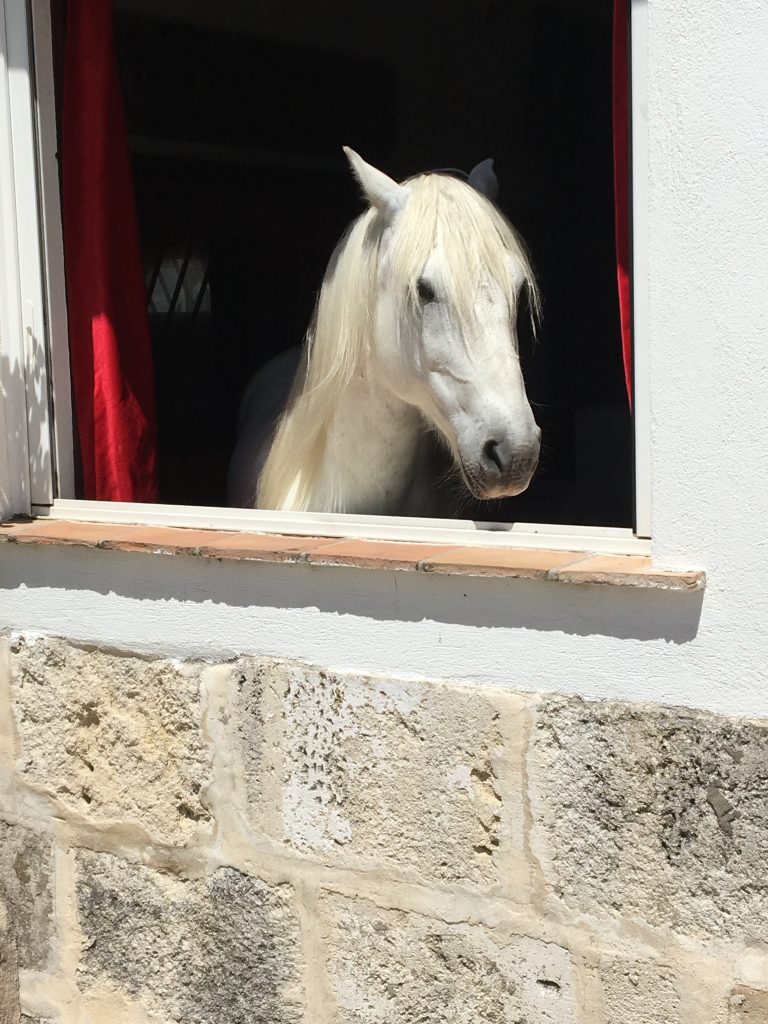 What we were able to see were the guardians, the modern day cowboys who still herd the bulls on horseback. In fact, we were guests of Gilbert and Stephanie Arnaud, who own the farm.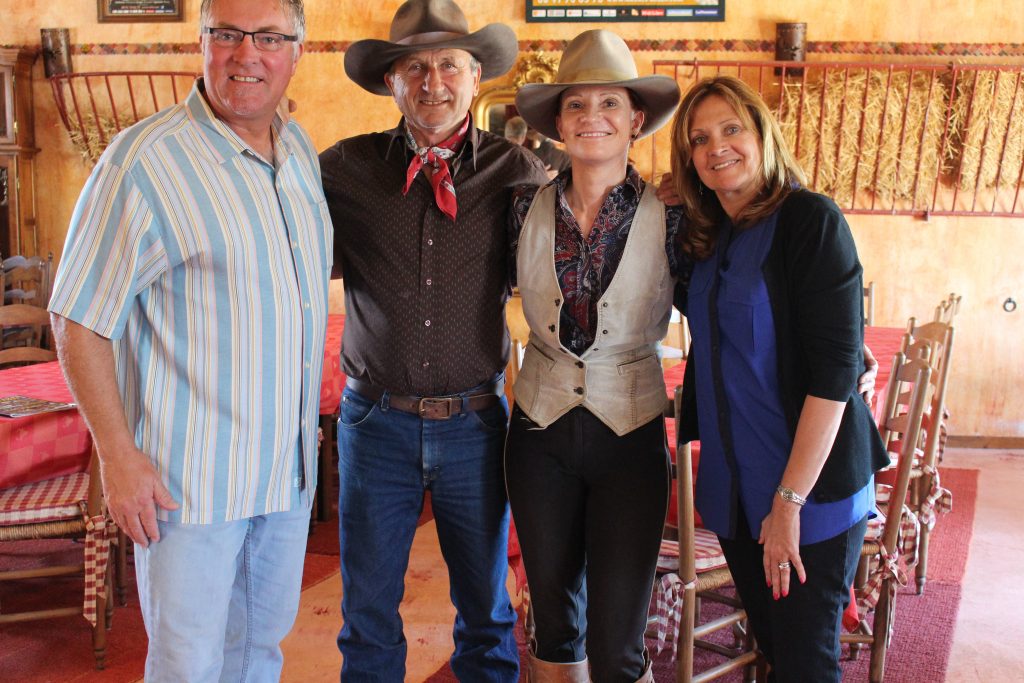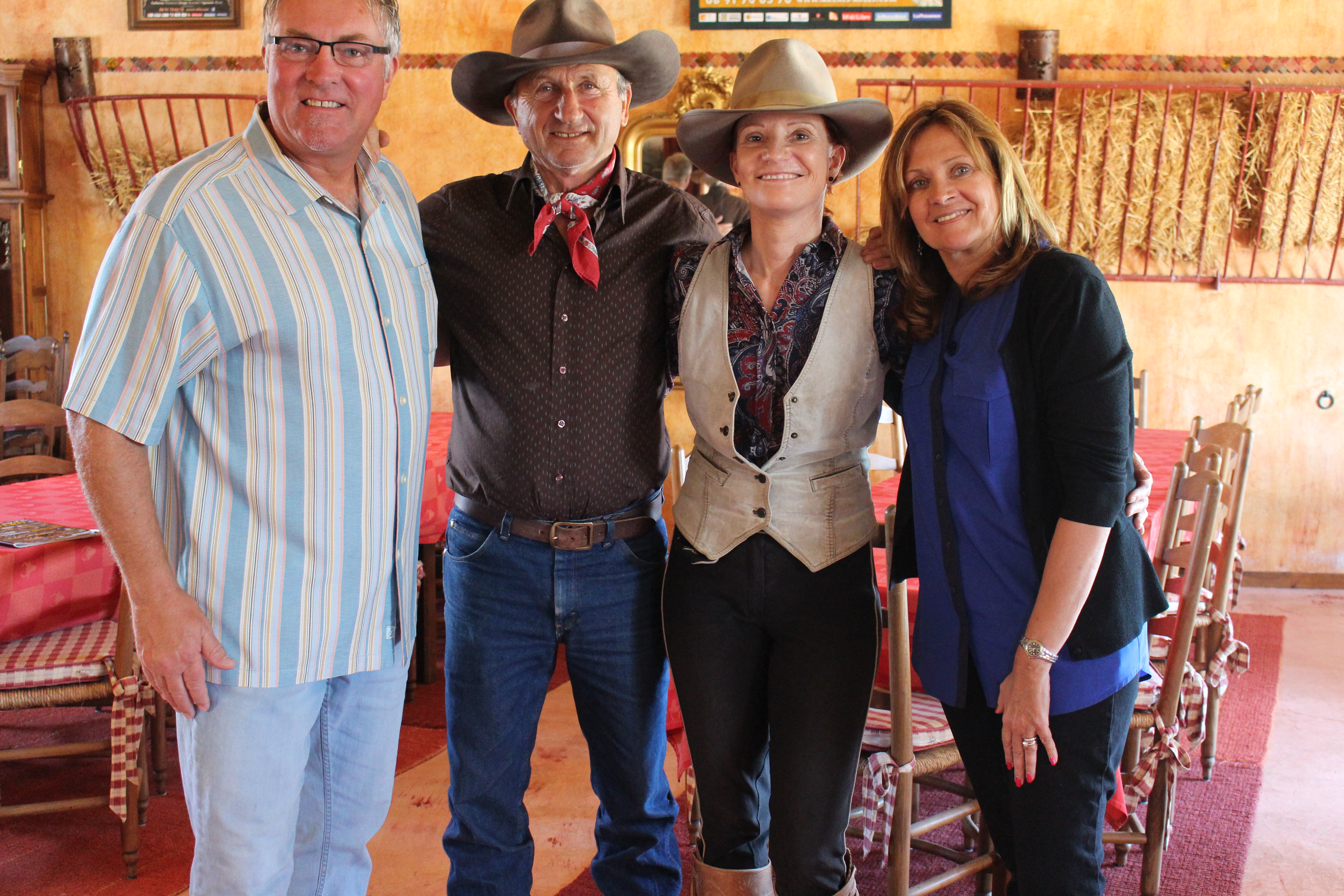 Learning about the way the bulls are bred and "kept" in Camargue was fascinating.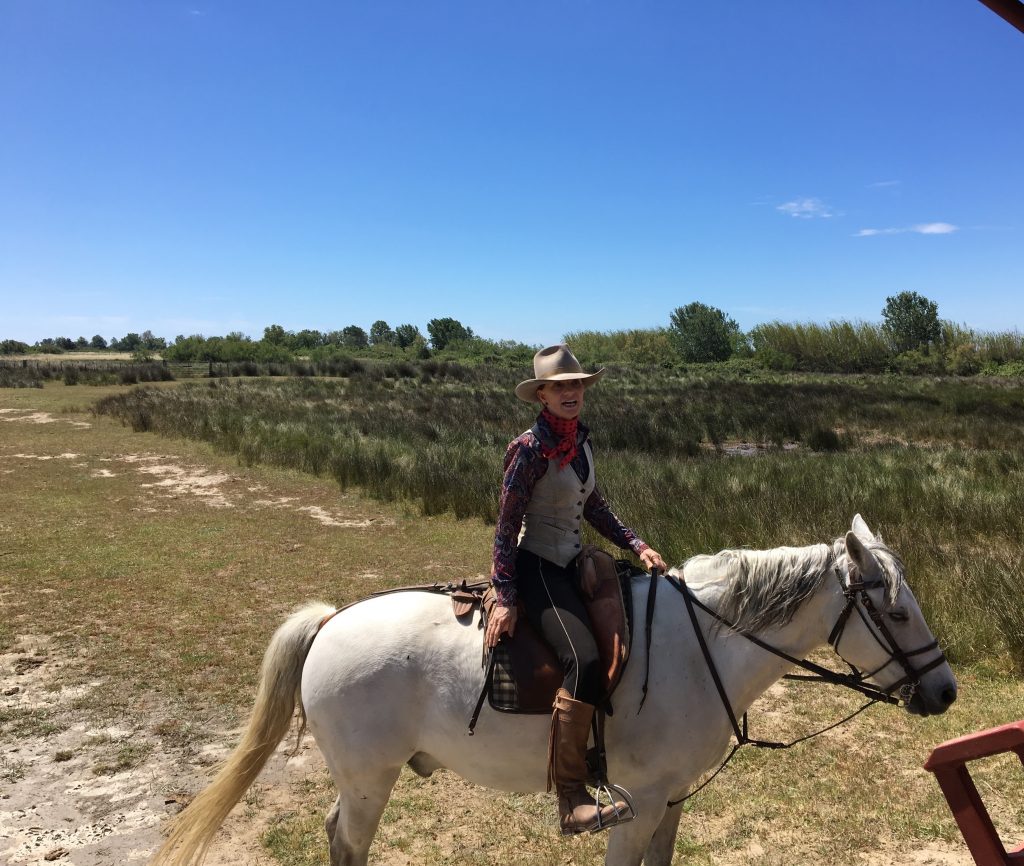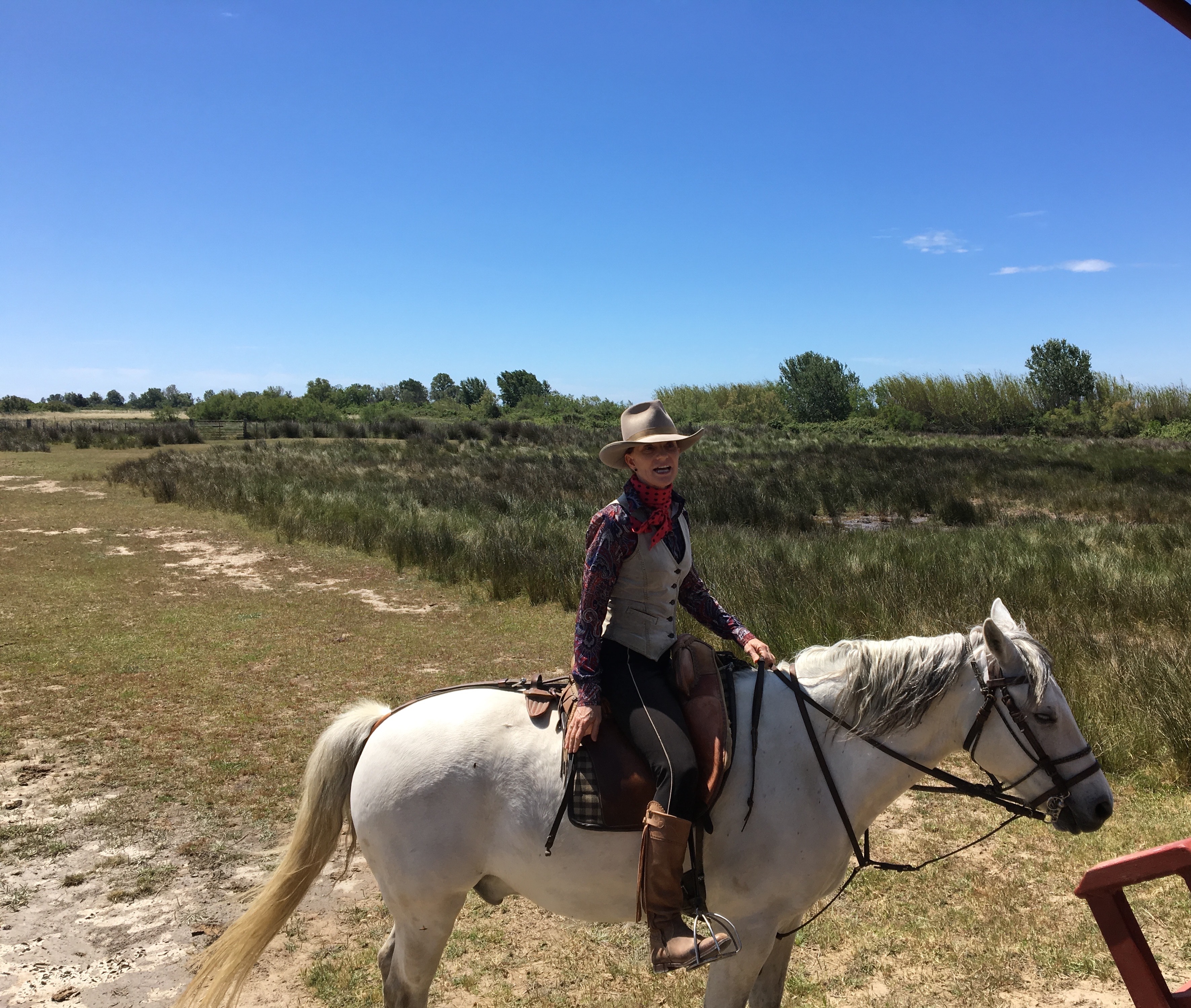 At least four mares of reproductive age graze freely on at least 49 acres, according to Haras Nationaux, the French National Association of Horse Breeders.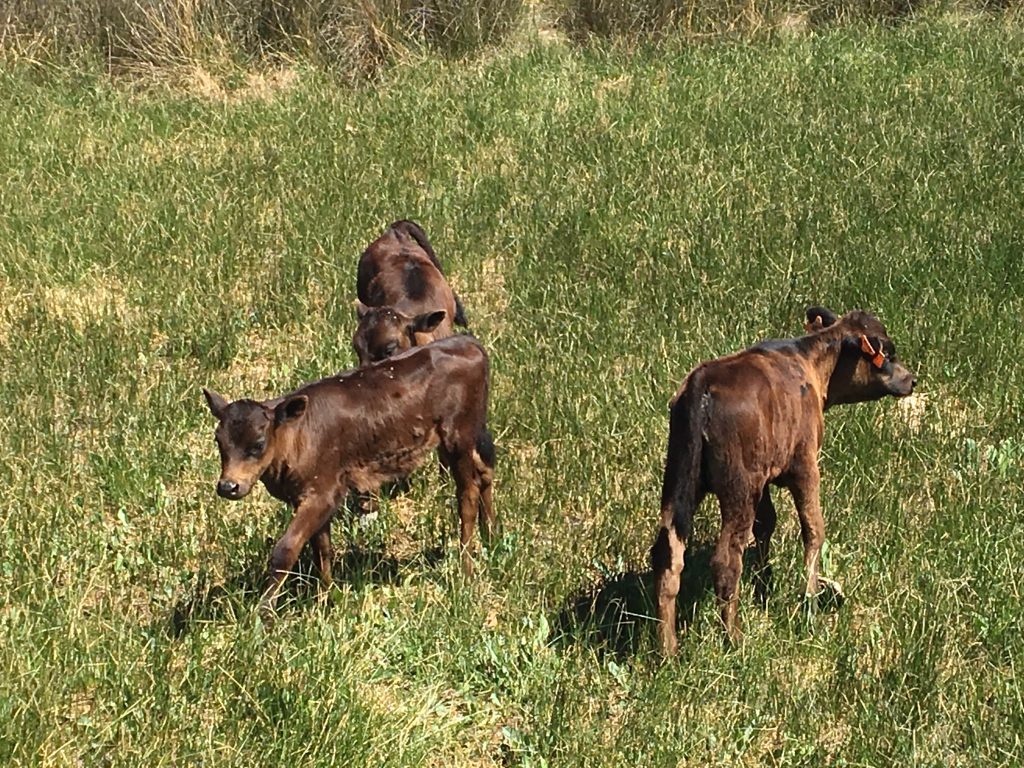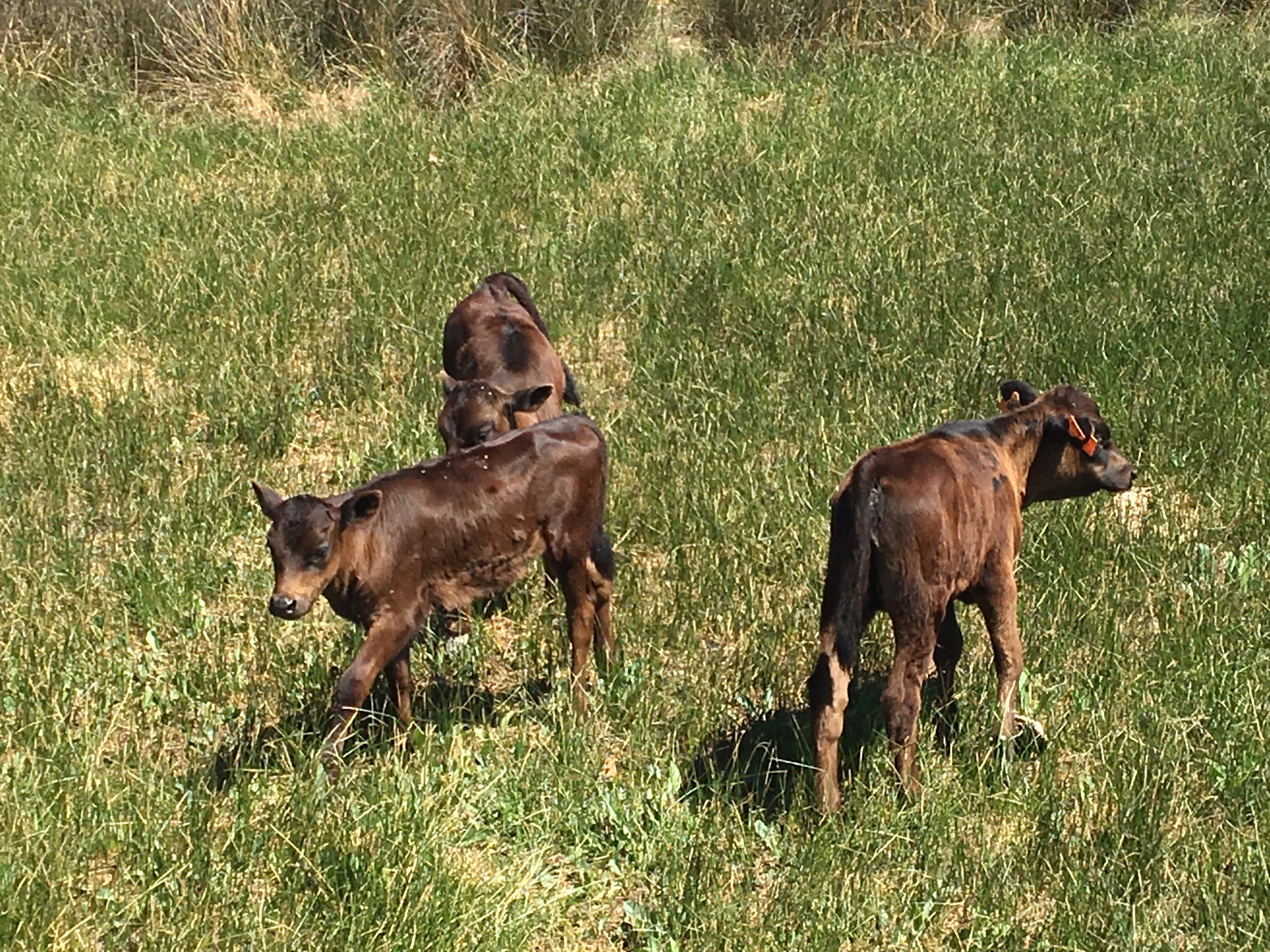 What's different about this way of raising cattle is that no extra feed is given, and the role of the guardians is minimal. It's a very natural environment for the animals.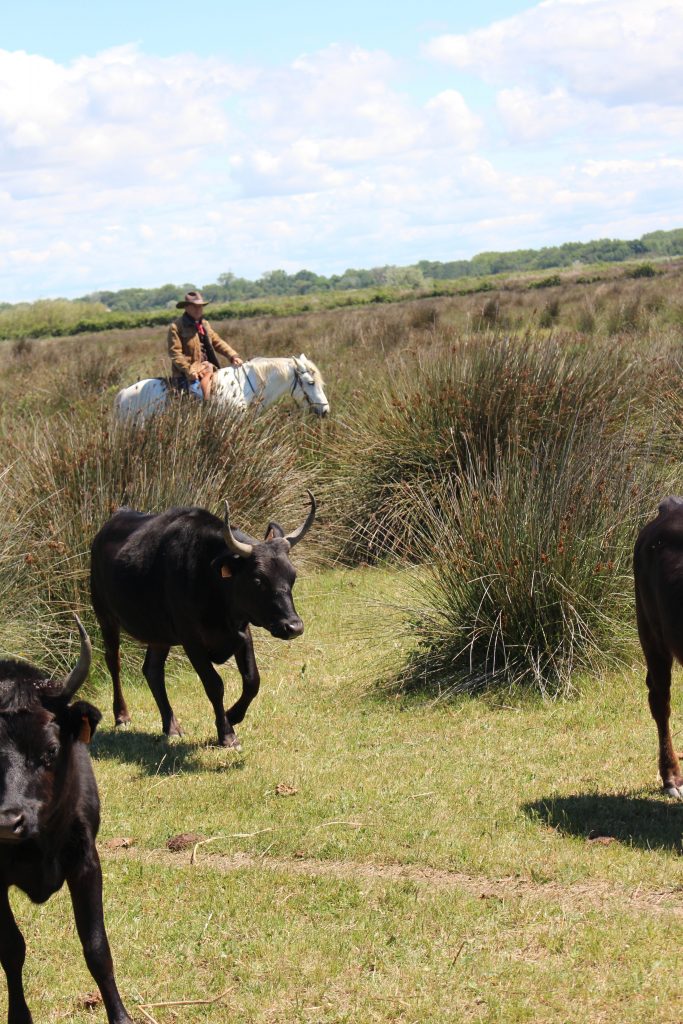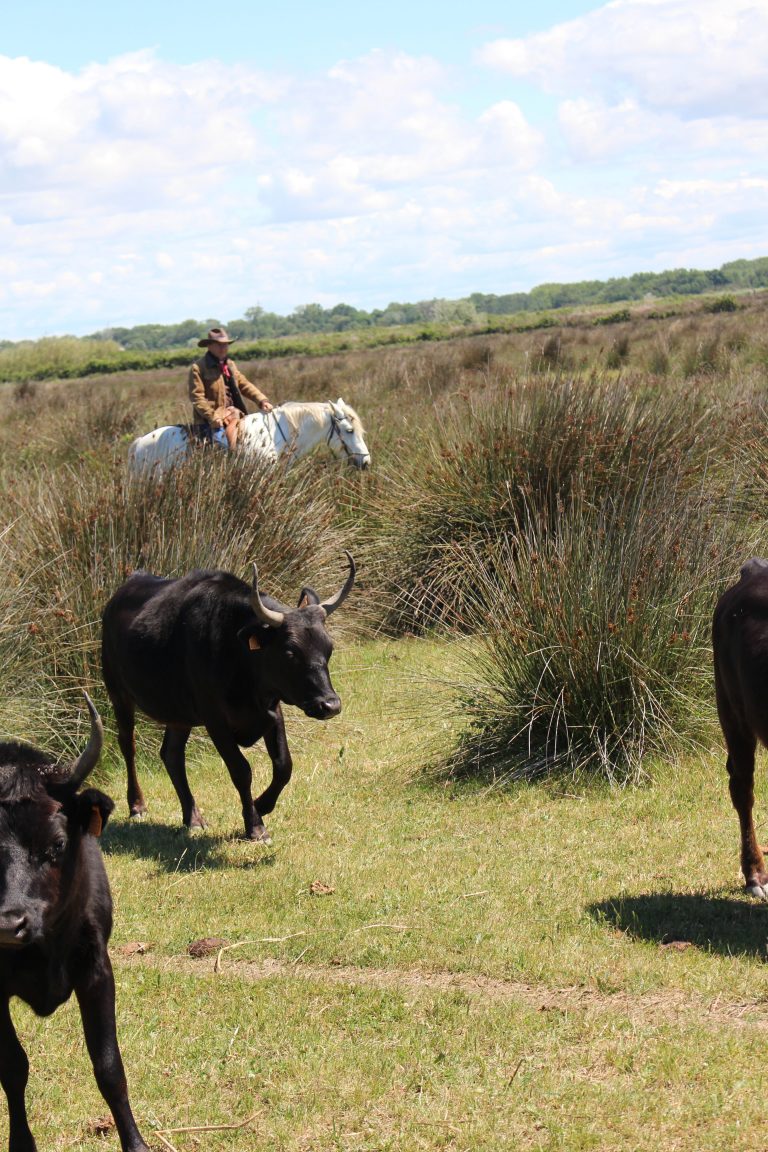 We also learned about the Course Camarguaise, the age-old tradition of the razeteurs, young men dressed in white, trying to pluck the rosettes off the bull's forehead. I like this tradition so much better than bull fighting, and wish we could have seen it in action.
After a tractor-drawn carriage ride through the cattle fields to see the bulls up close, we sat down to an amazing lunch served by Stephanie Arnaud.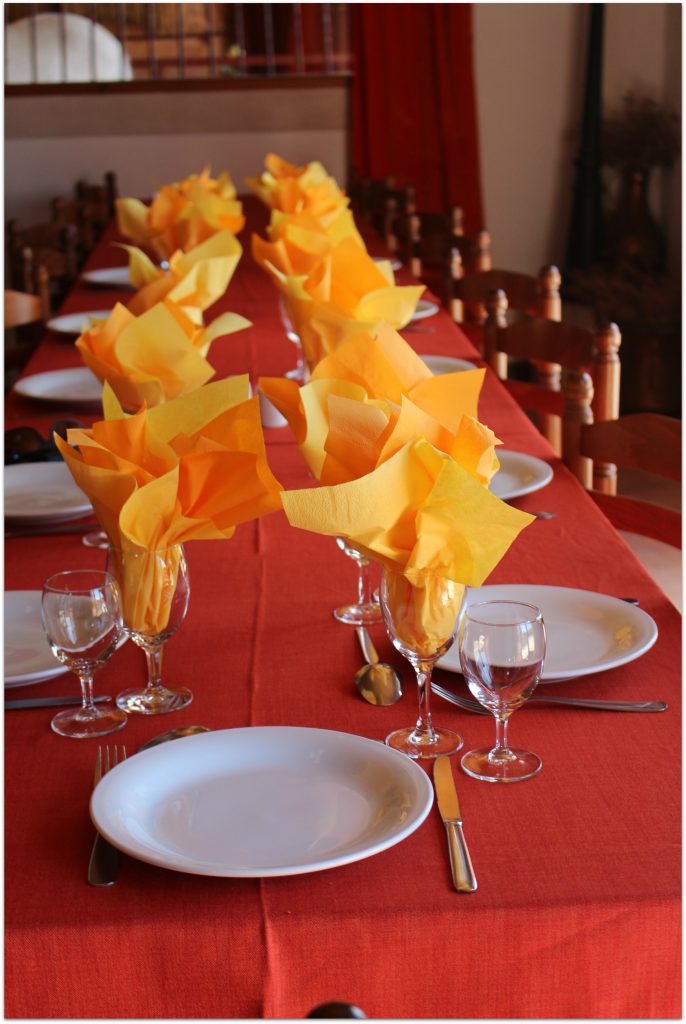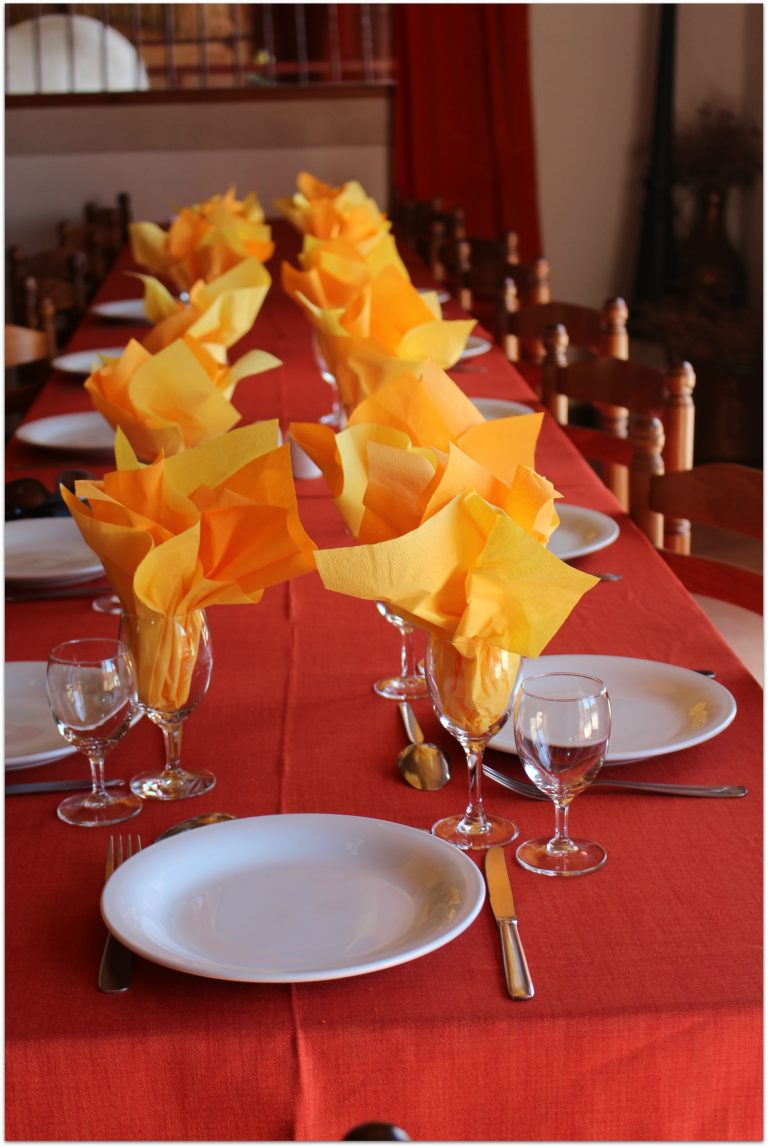 We were treated like friends visiting the Arnaud home as they served us a delicious stew, rice, and bread. I absolutely loved the food from this region.
In fact, I found out there is red rice that comes specifically from Camargue. It's incredibly healthy and delicious. You can buy this variety of rice in specialty stores. Try this recipe for Camargue Red Rice and let me know what you think!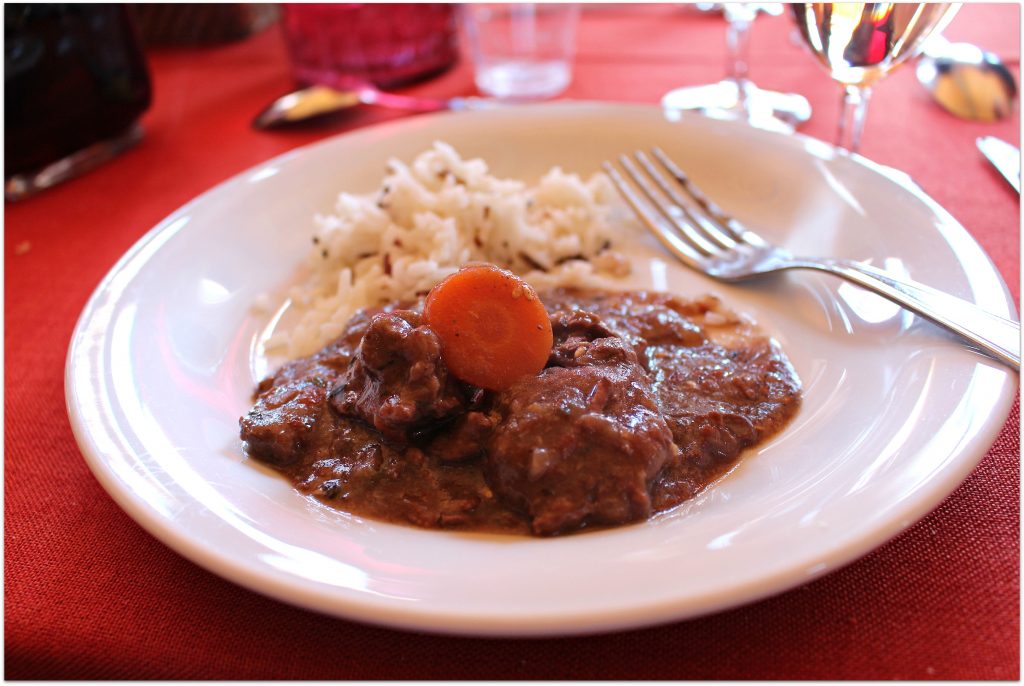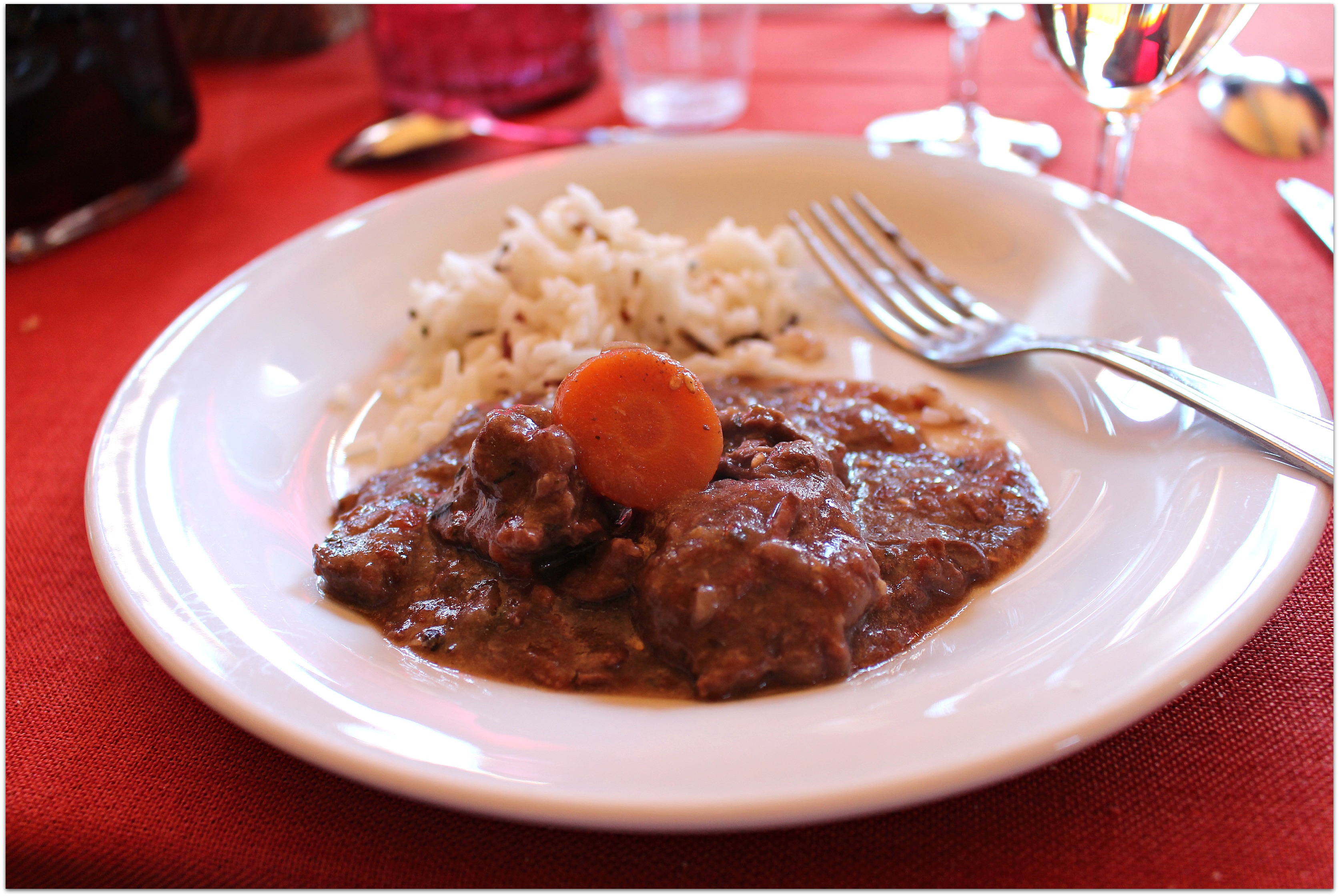 Of course, there was wine, too.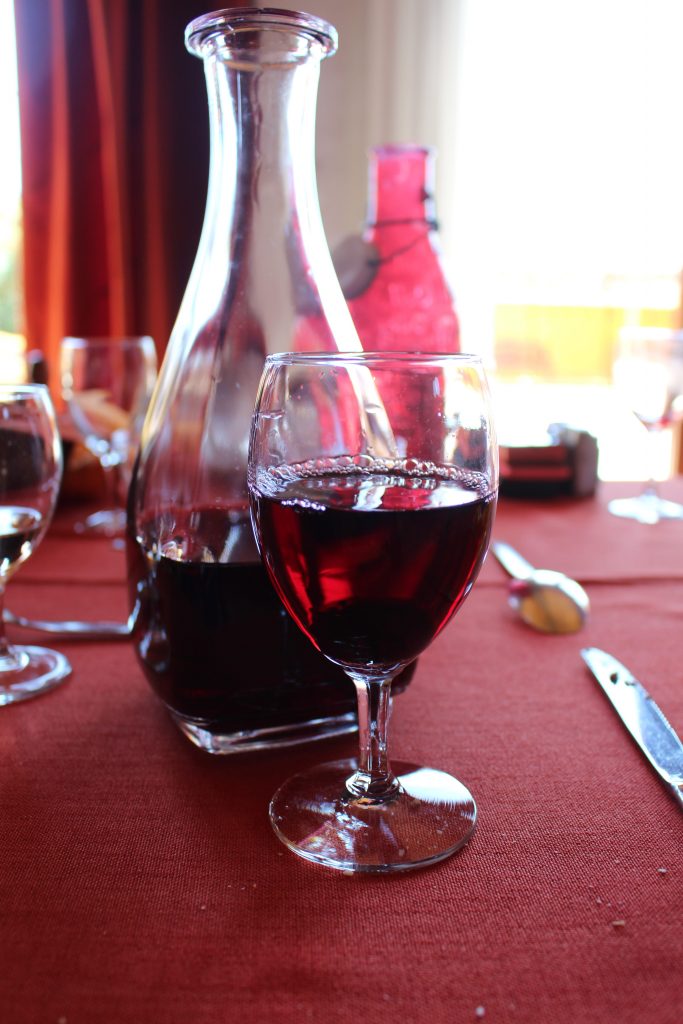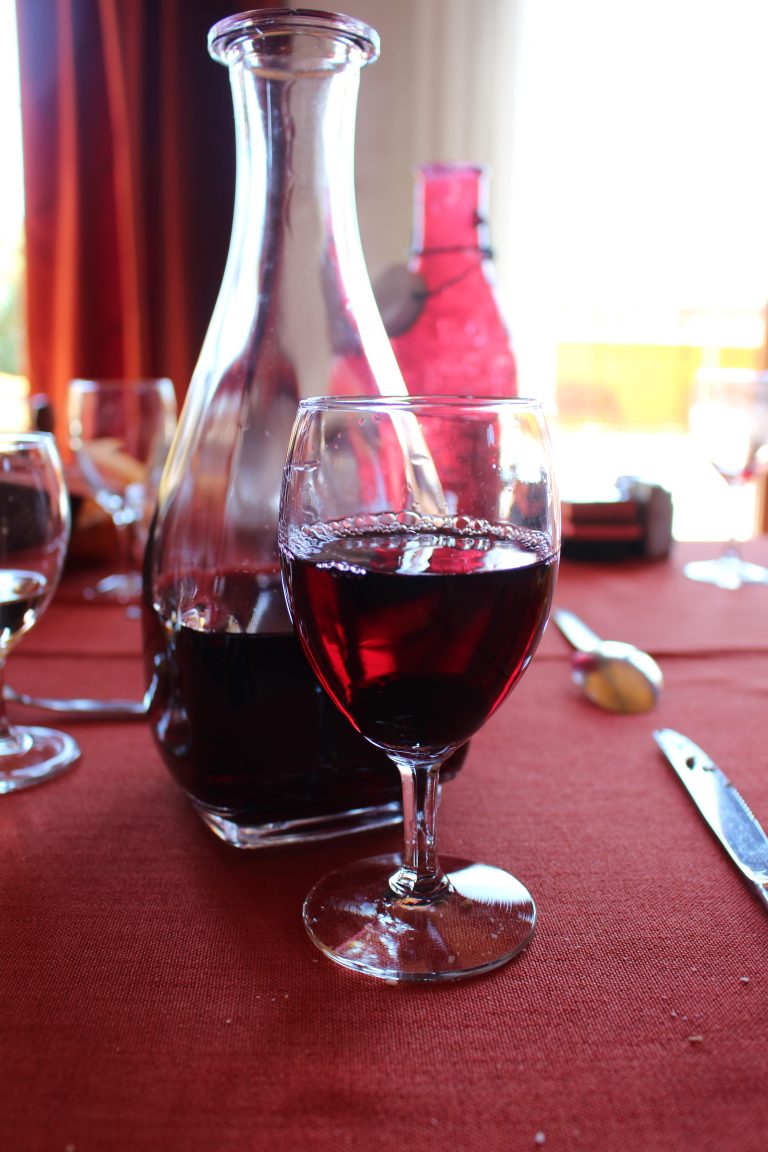 This is how I dreamed an afternoon in the south of France would be! We hated to leave, as you can see. My husband made another new friend.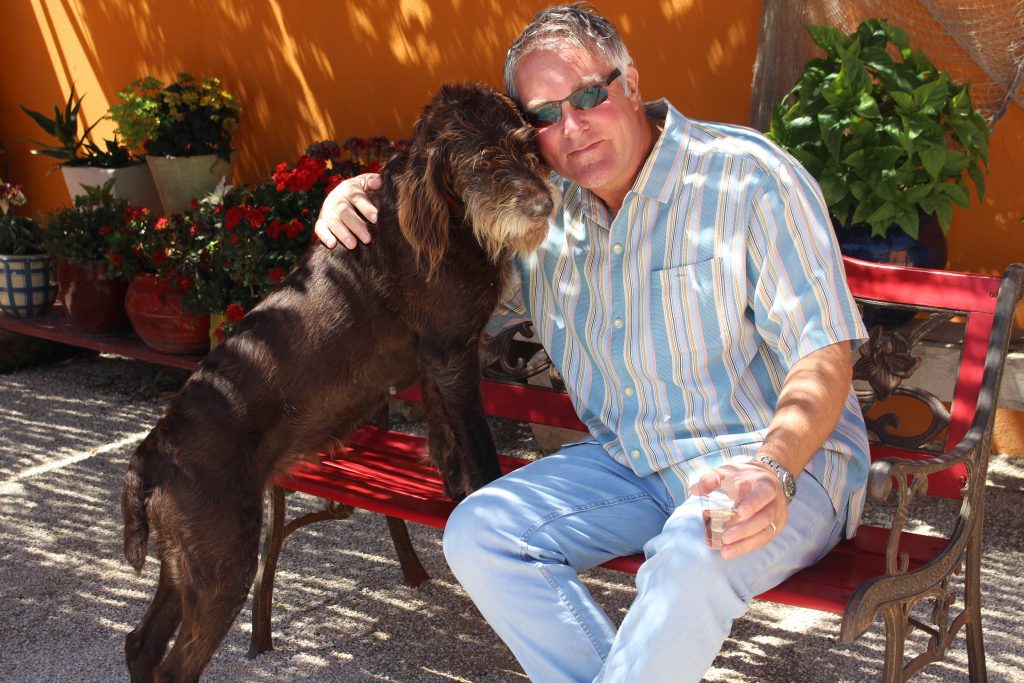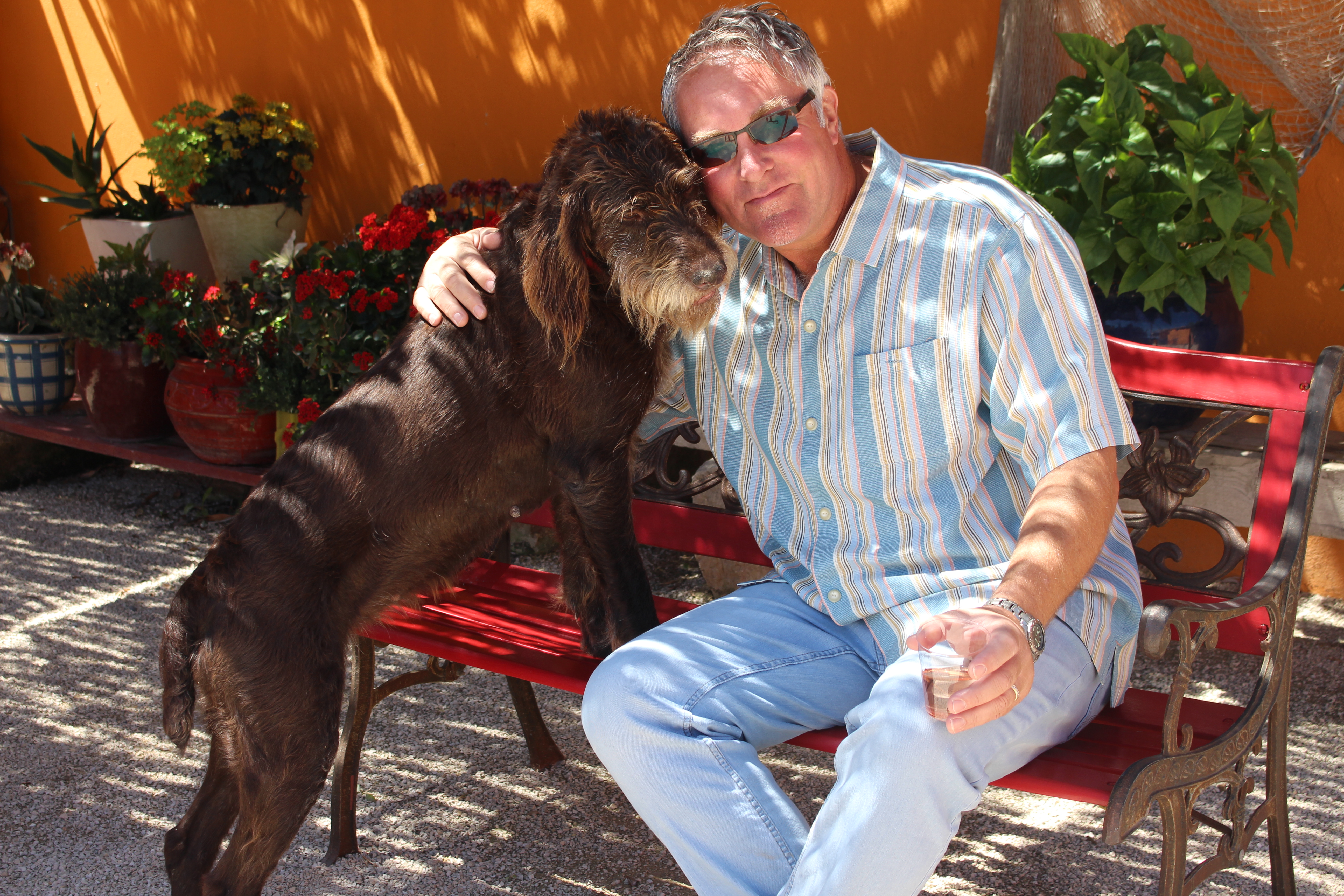 Lyon Cooking Workshop
This excursion was on Day 6 of our cruise, and we didn't want it to end! We were about to learn how to make Choux Chantilly, or as we know it, Cream Puffs.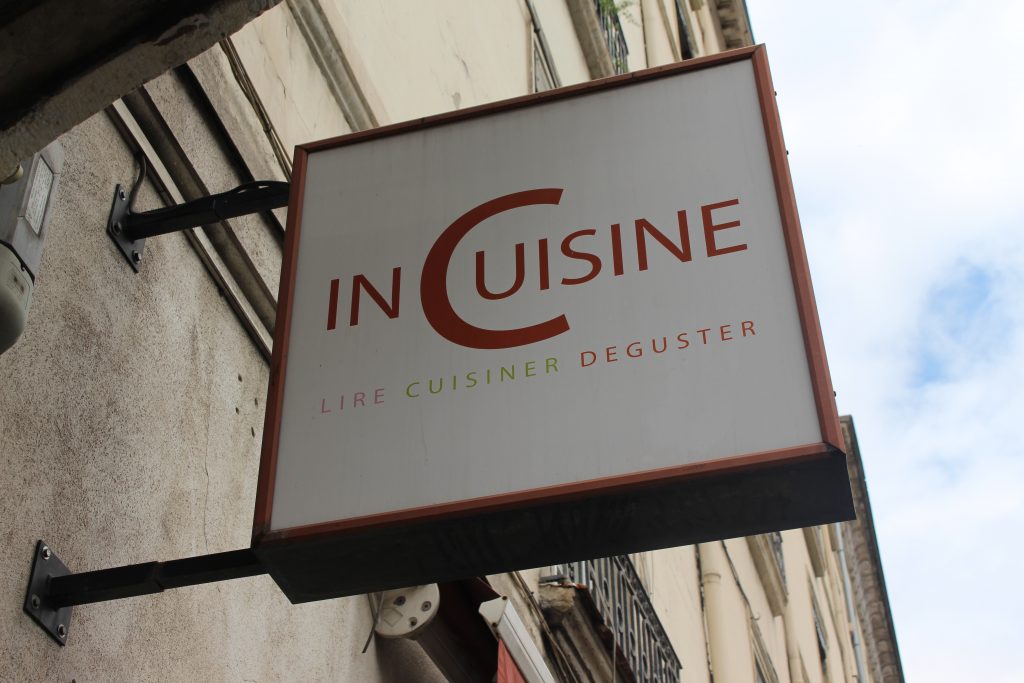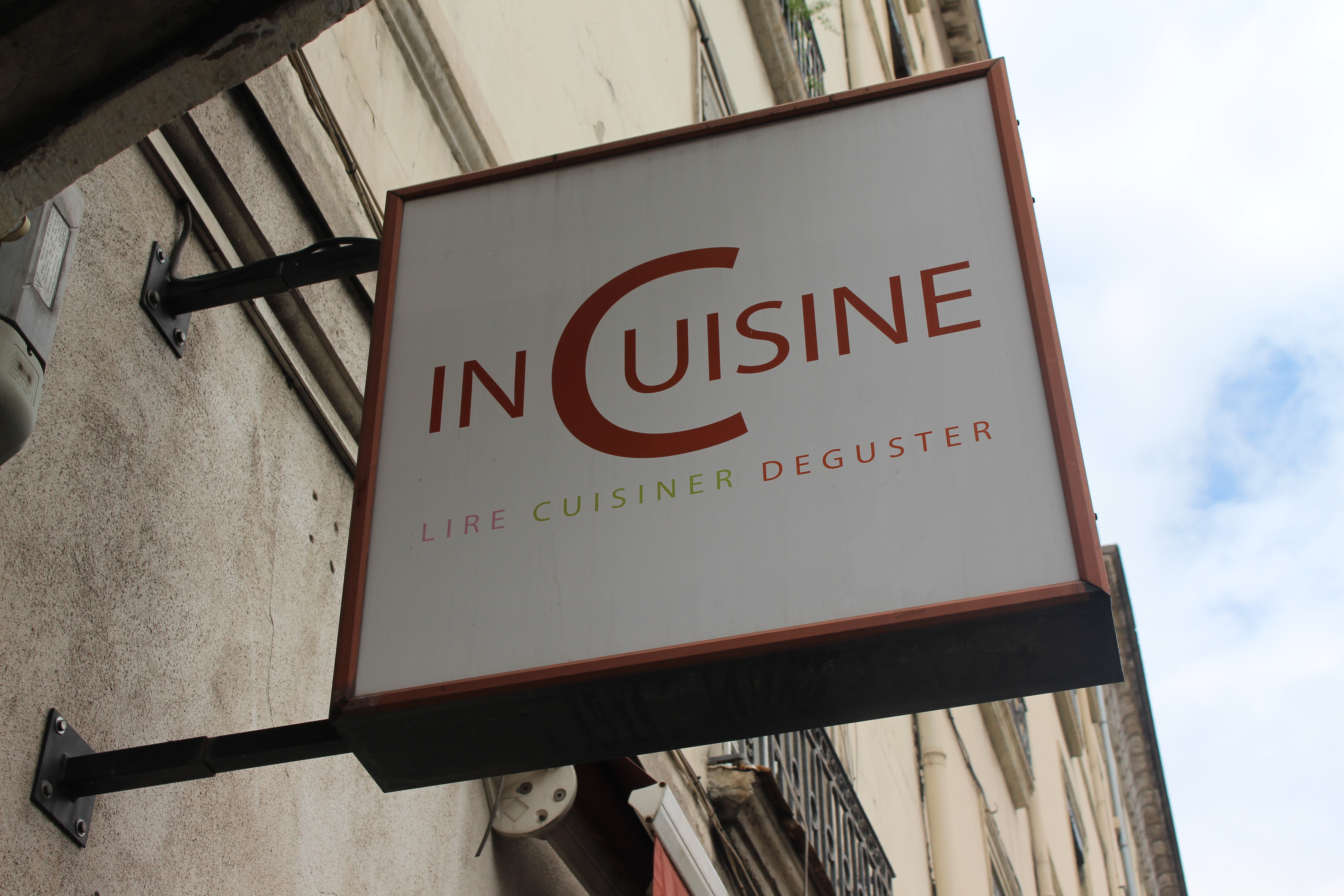 We headed to In Cuisine to meet with a French pastry chef. Everything was ready for us when we arrived.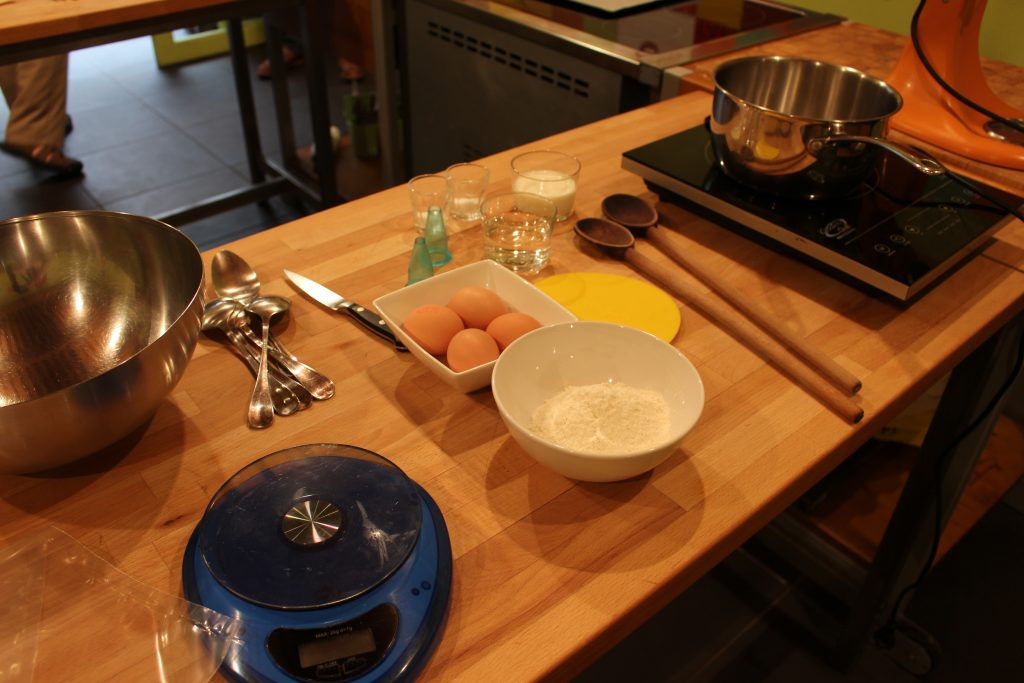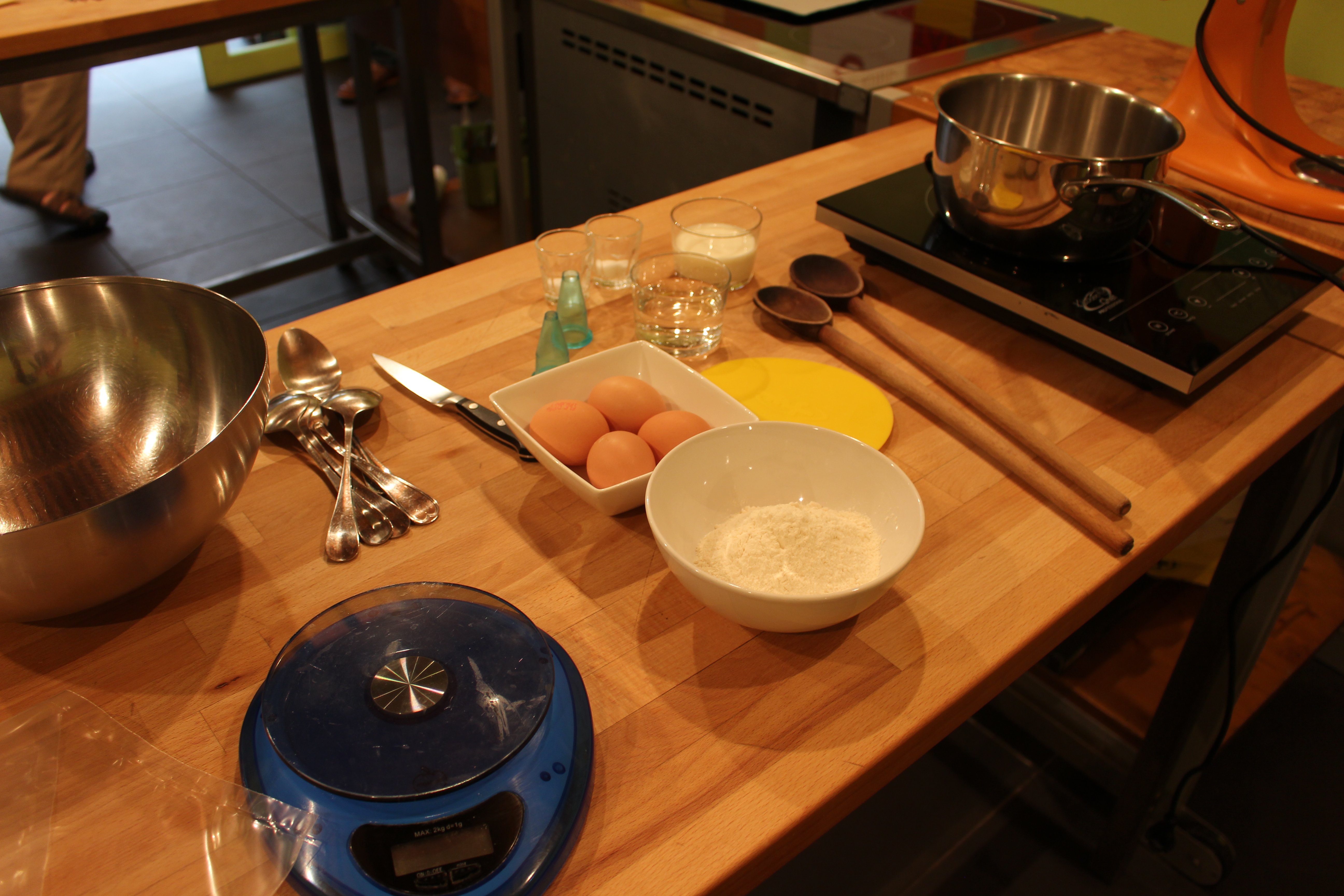 We stood next to the chef learning each step of making the pastry.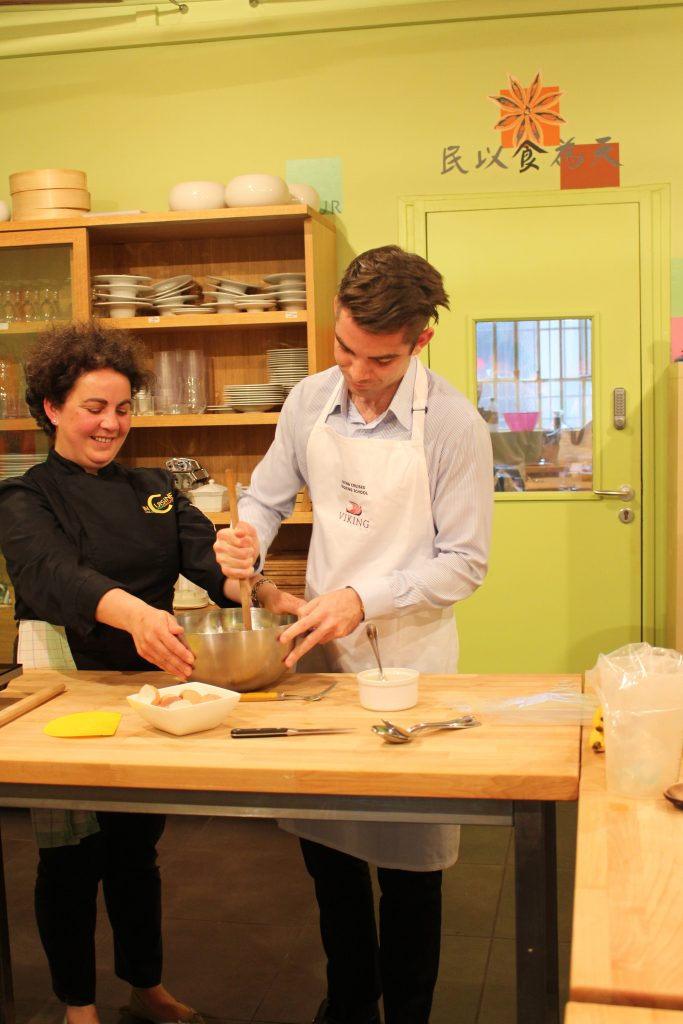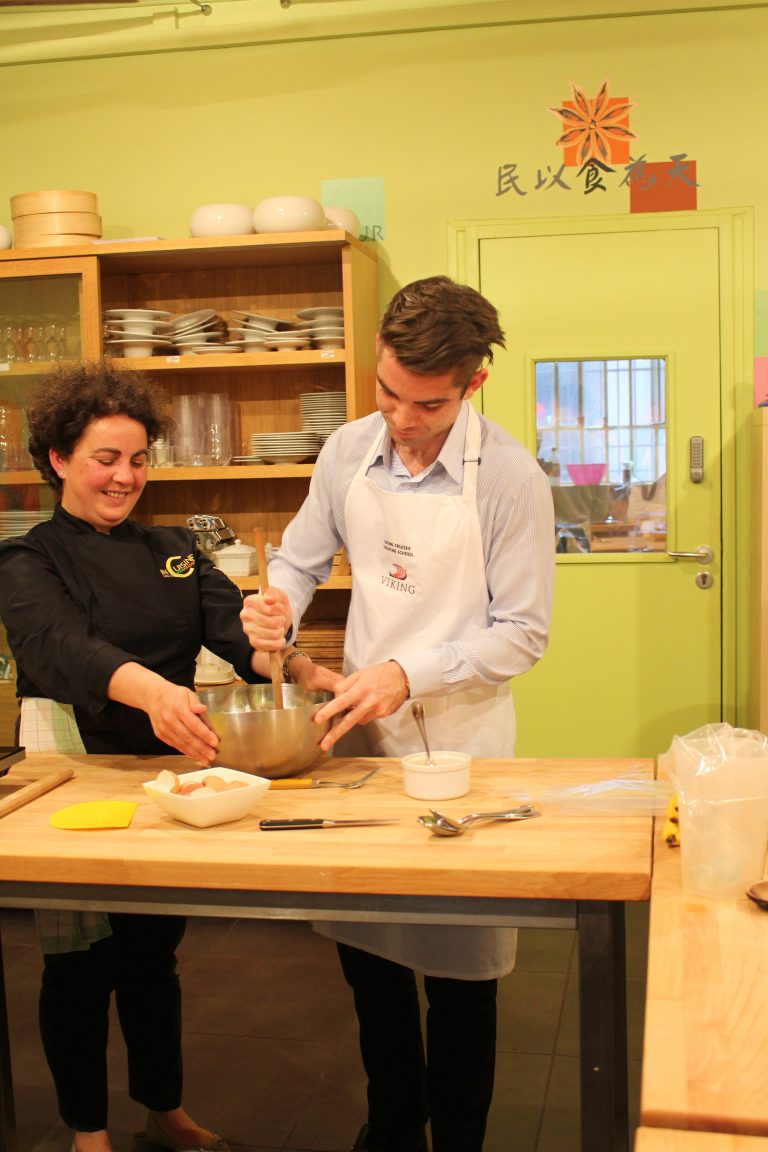 There was a lot to learn!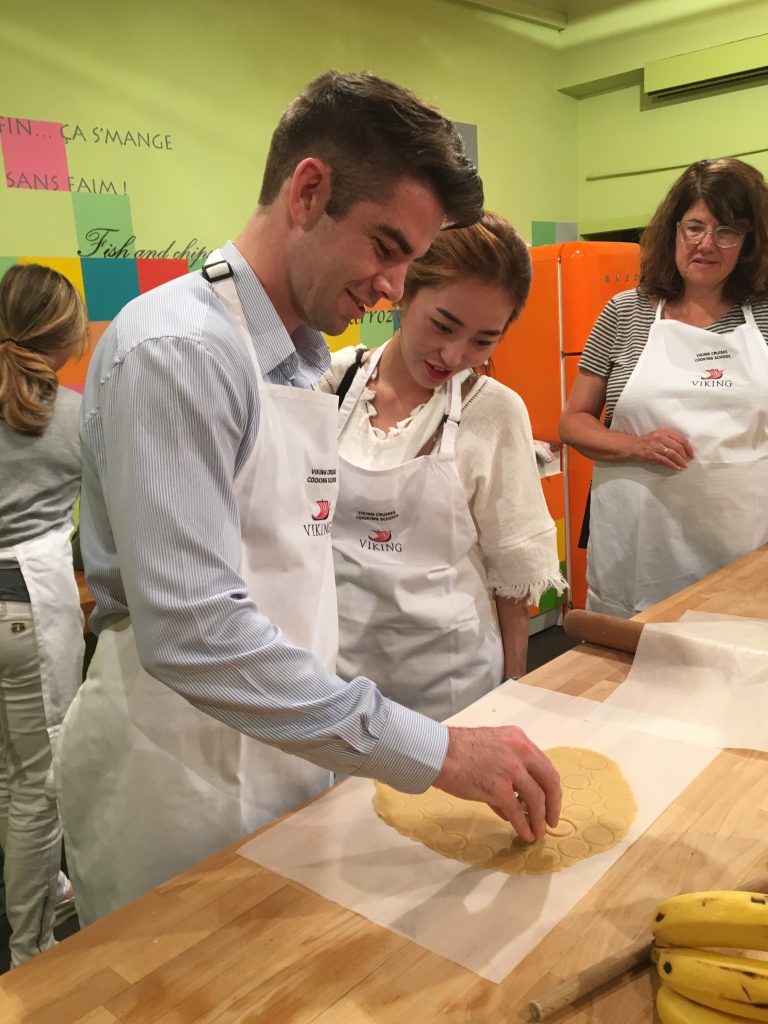 We all took part in the mixing of the dough, cutting of the small wafers that would be placed on top, making the delicious caramel sauce, and finally, preparing the Chantilly Cream. My husband was hard at work making the pastries.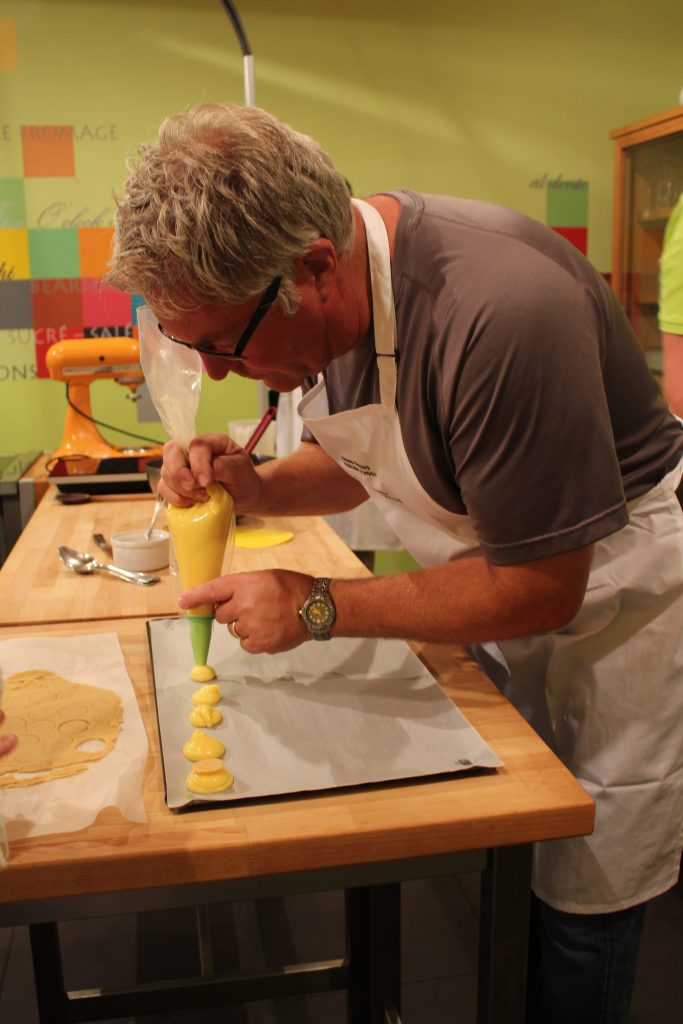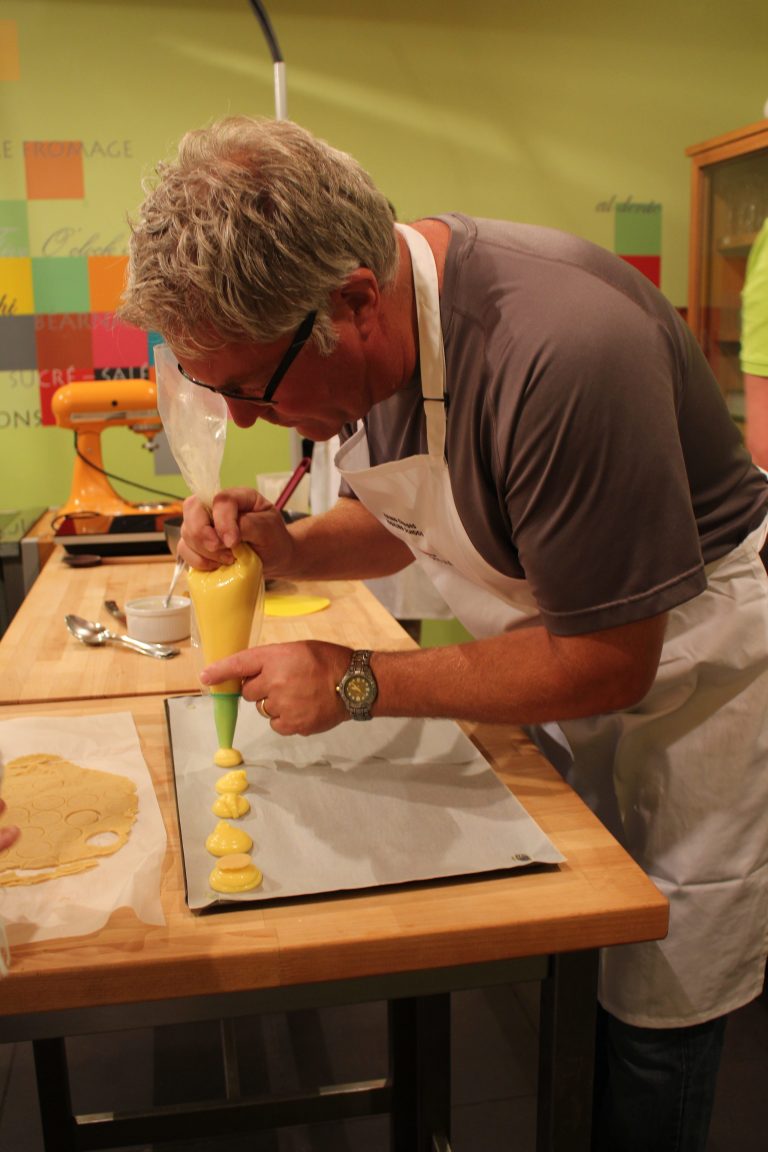 Amber was concentrating on her work, filling the "puff" with that delicious Chantilly Cream.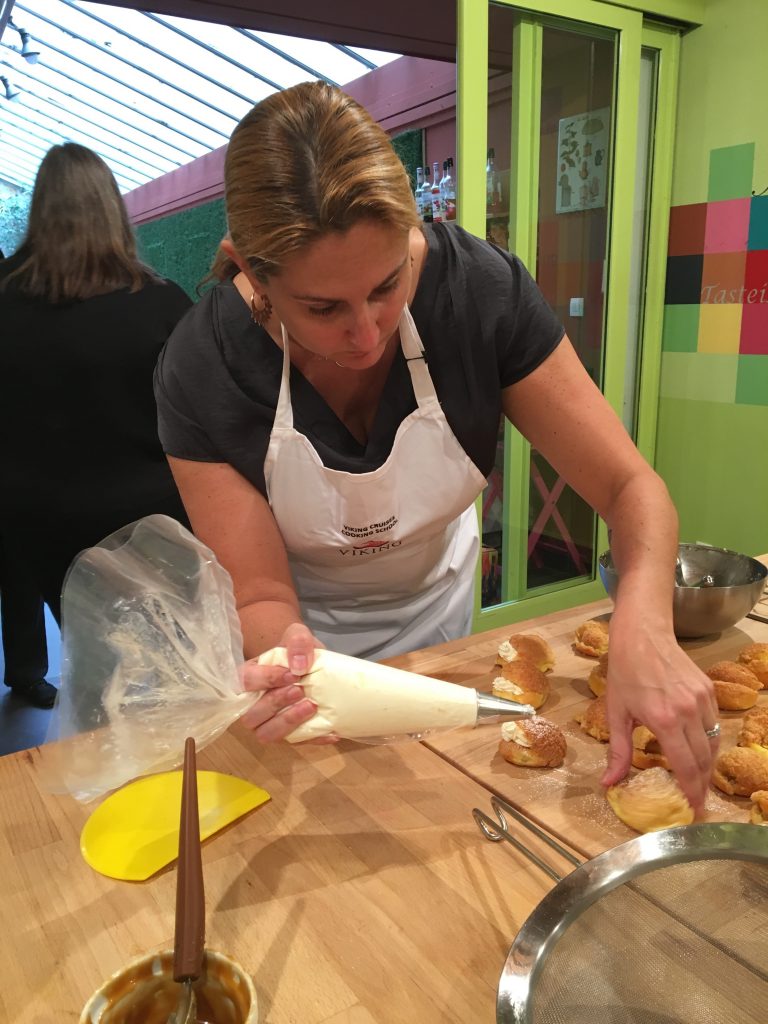 But still had time for a camera opp!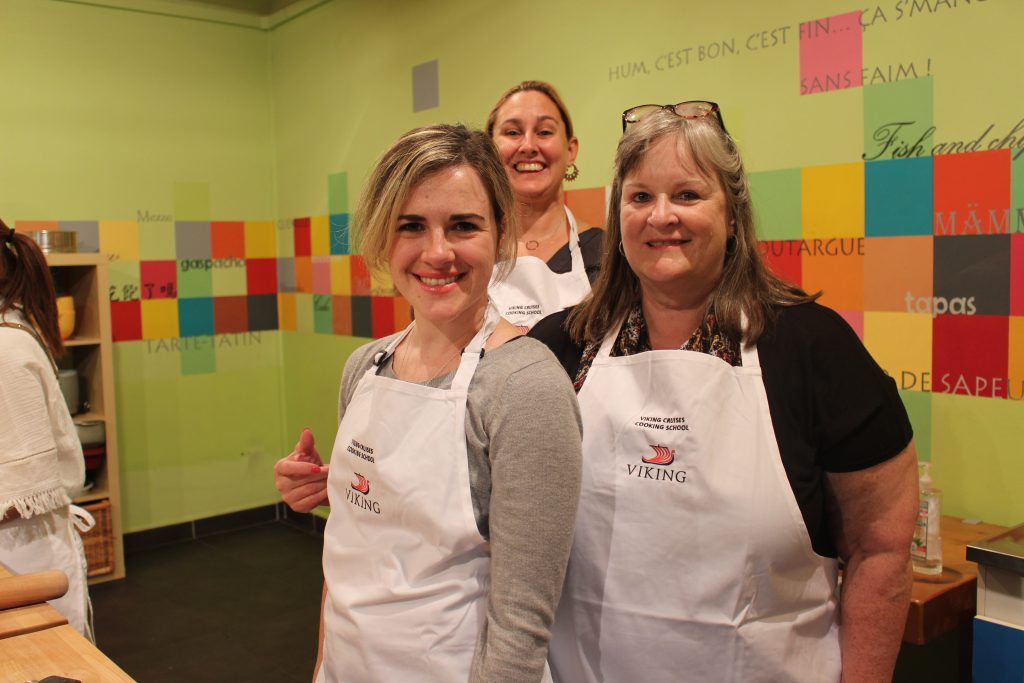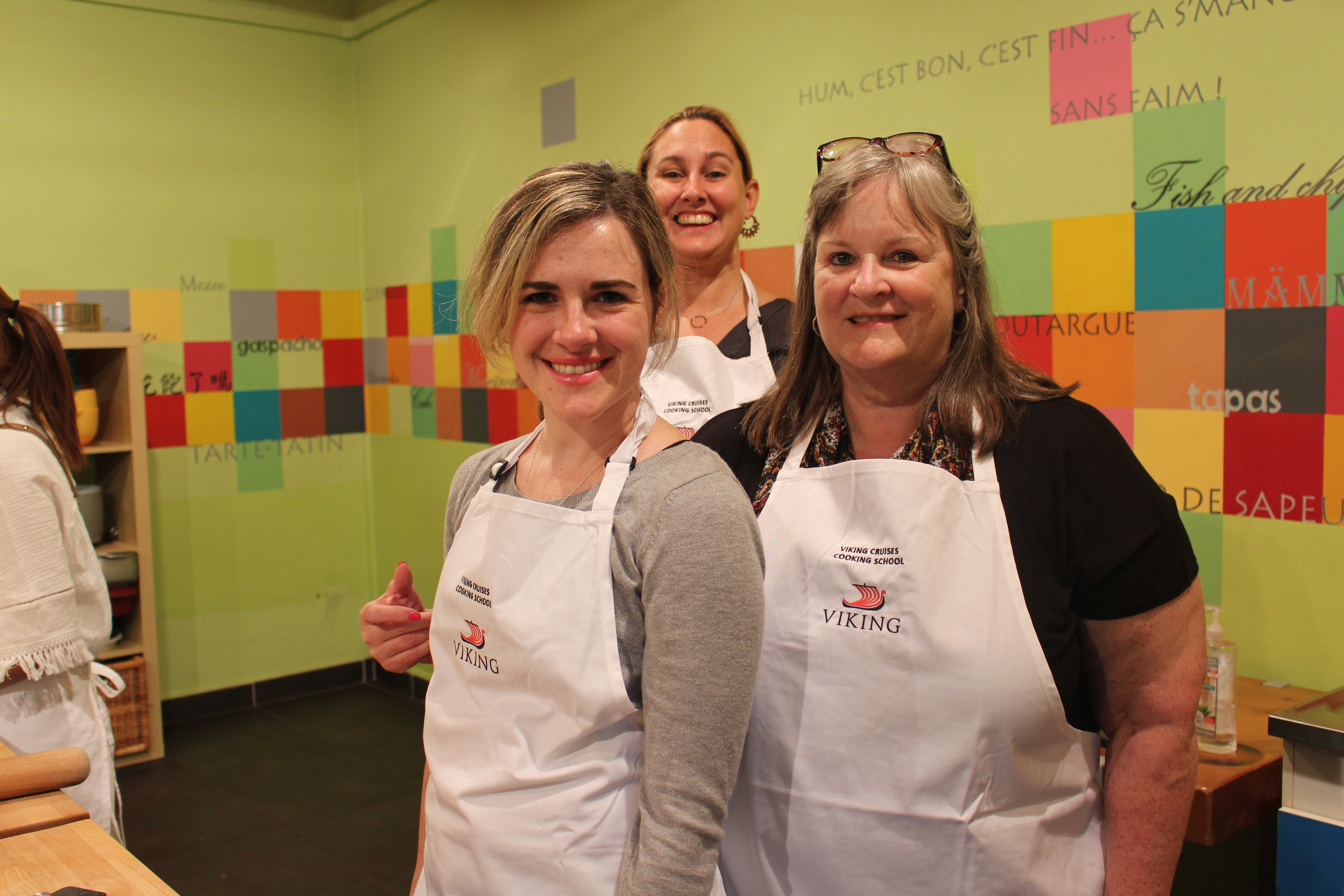 Eric really did work hard, but I caught him in a moment of relaxing.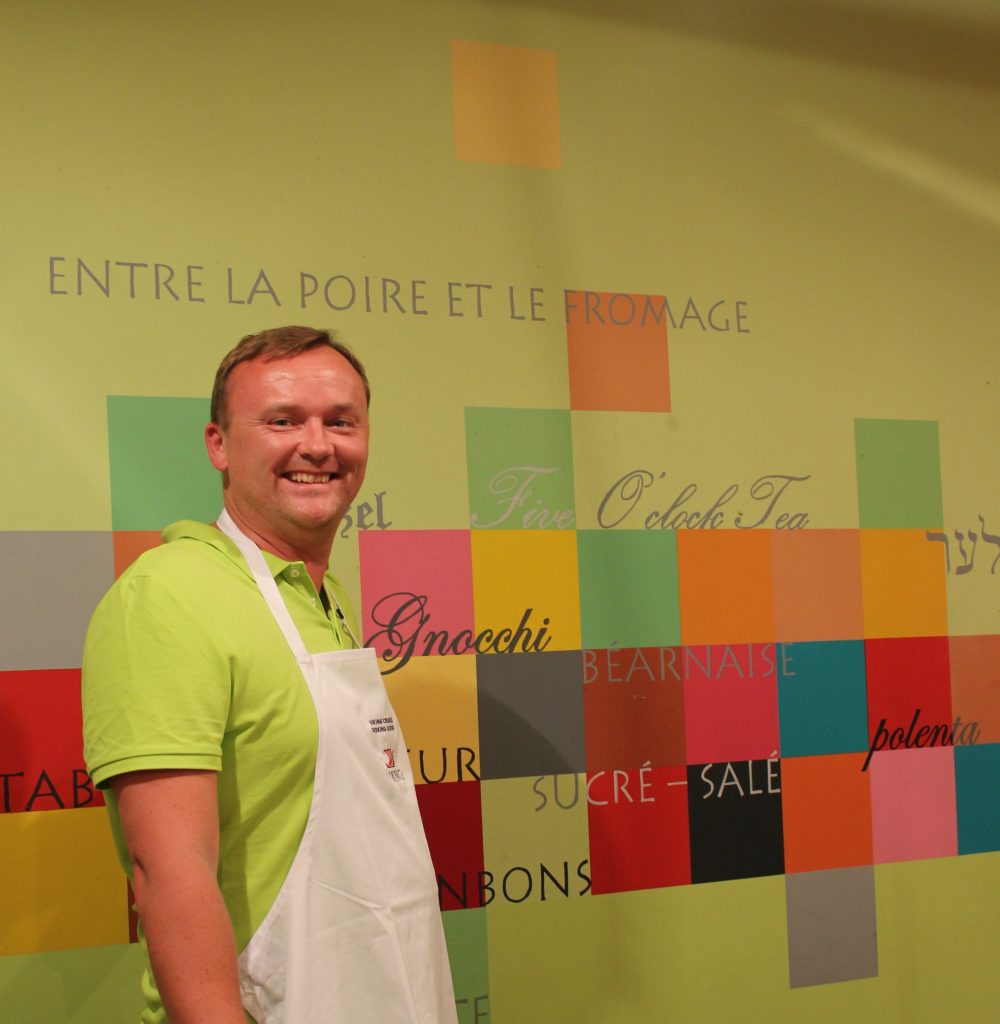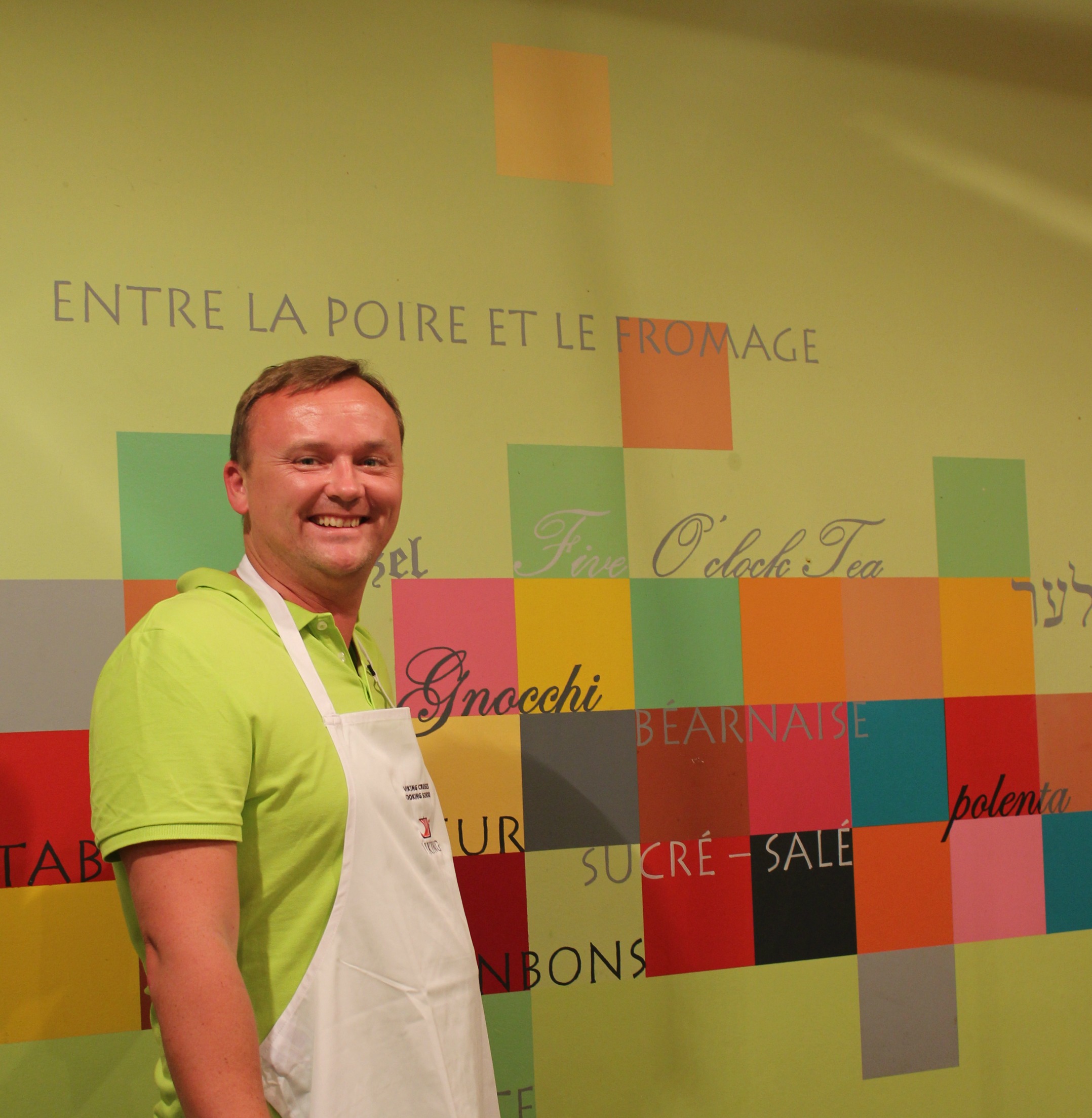 We laughed at each other's lack of skills, and marveled at how we managed to create something so spectacular!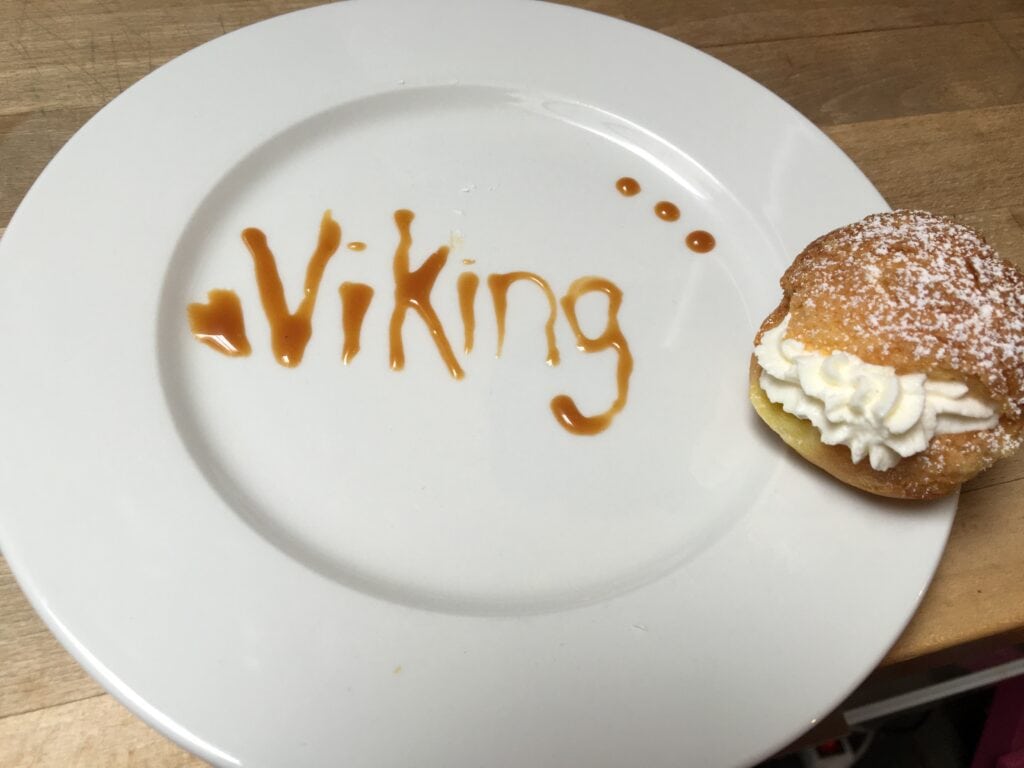 Drawing on the plate with caramel wasn't as easy as we thought, but I held my own!
We ended our excursion with dessert of a few Choux Chantilly, and of course, wine. I do have the recipe and plan to try my hand at what I learned soon. Stay tuned!
Truffle and Goat Cheese Farm
It was Day 7 and my husband and I were contemplating trying to somehow stow away on the ship, but we had one more excursion on our schedule that would take us to two farms. We began the afternoon with a visit to a truffle orchard, where we were able to see a dog actually hunting for truffles.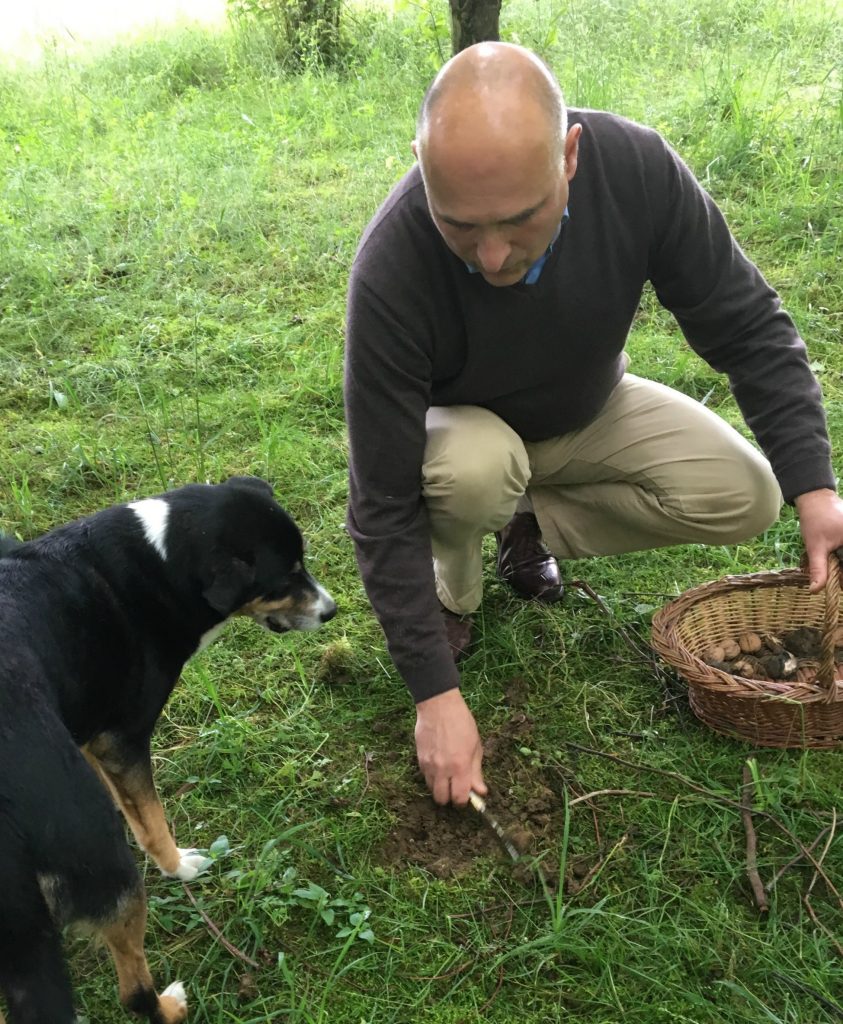 My husband and I have been to a truffle dinner before, and use truffle oil in our cooking. However, seeing truffles in the ground was a first for both of us.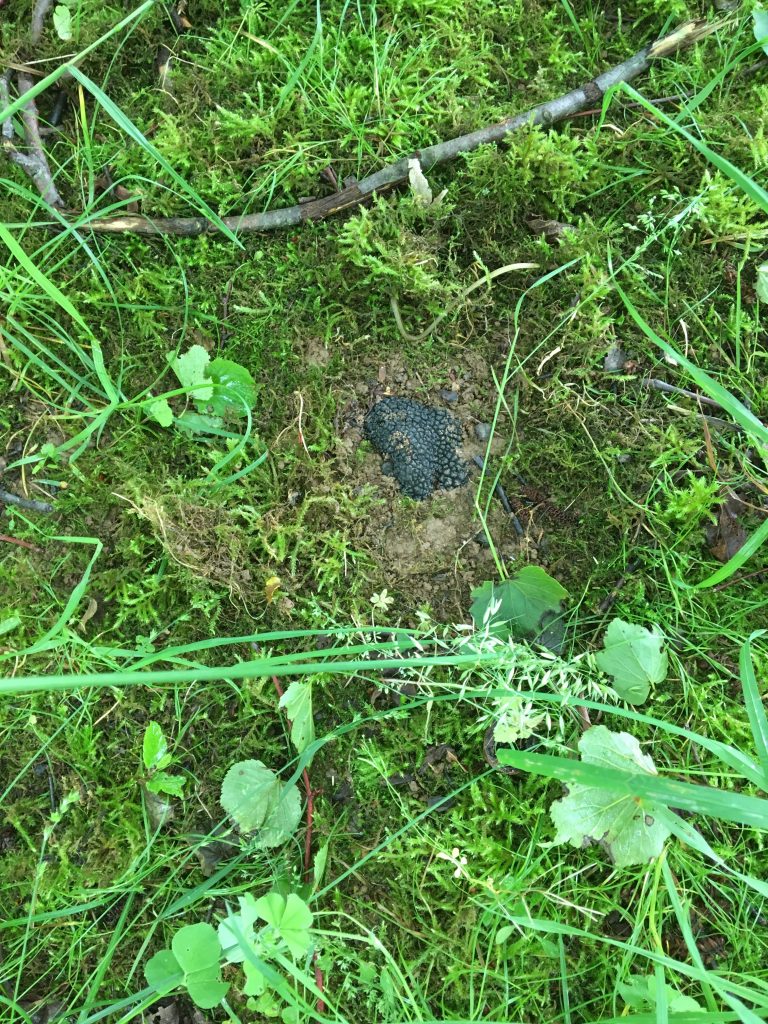 This was a bucket list item as my husband and I are fans of Peter Mayle who writes about life in France through the eyes of an Englishman. He is forever talking about truffles in his books, so seeing it first hand was quite a treat. Our host explained the training process and we watched the dog at work. I can't imagine what this truffle would go for in a market.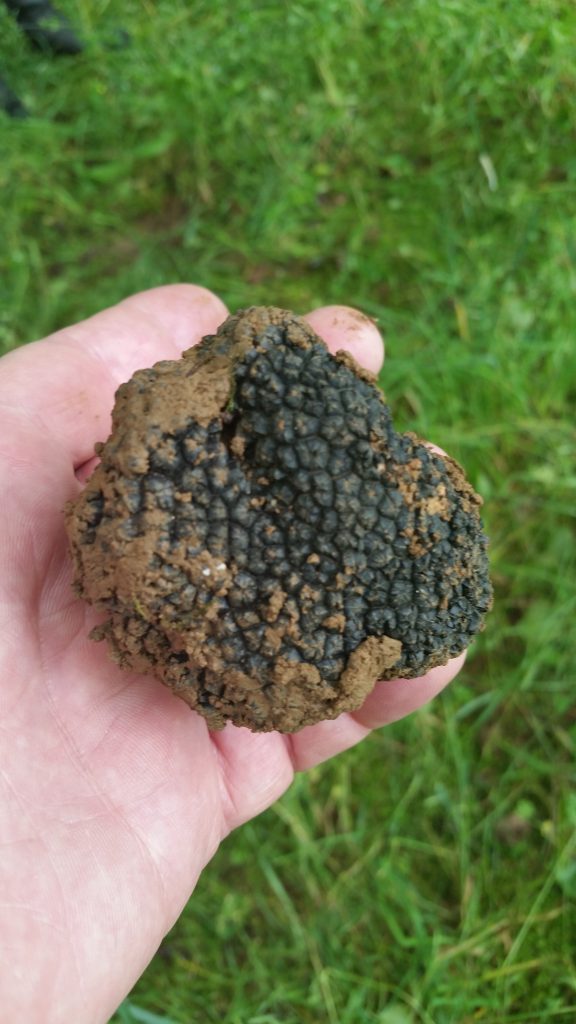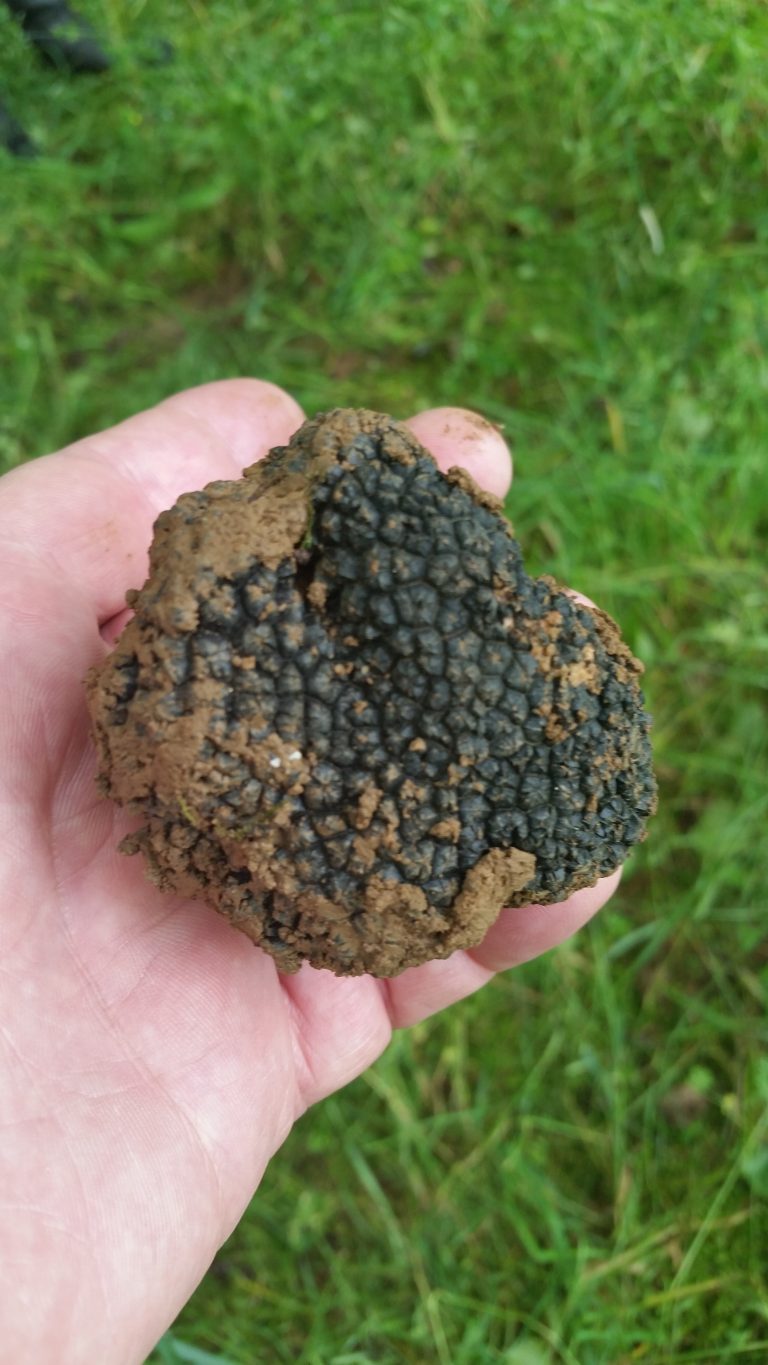 We were all excited once we realized what we were looking for.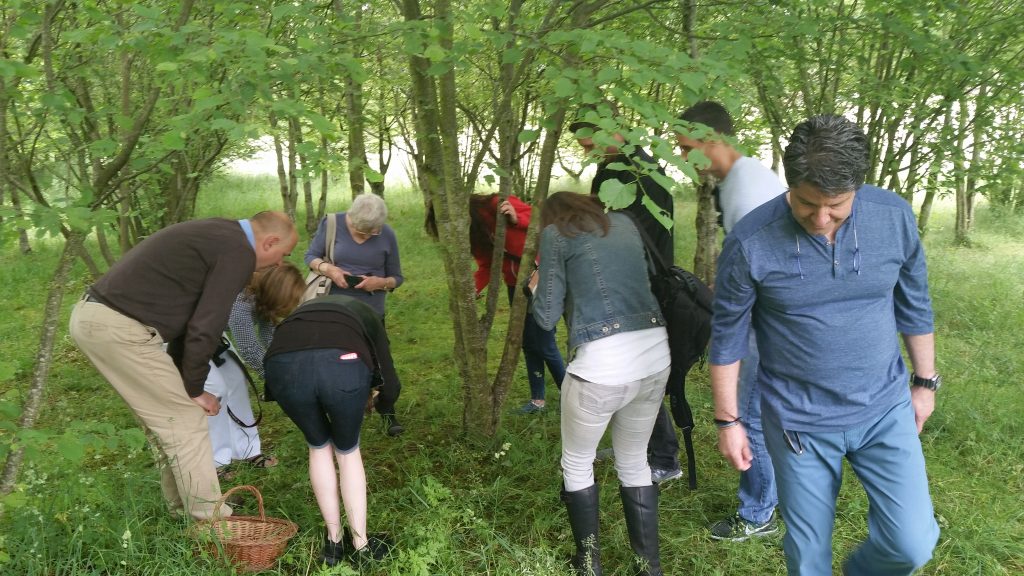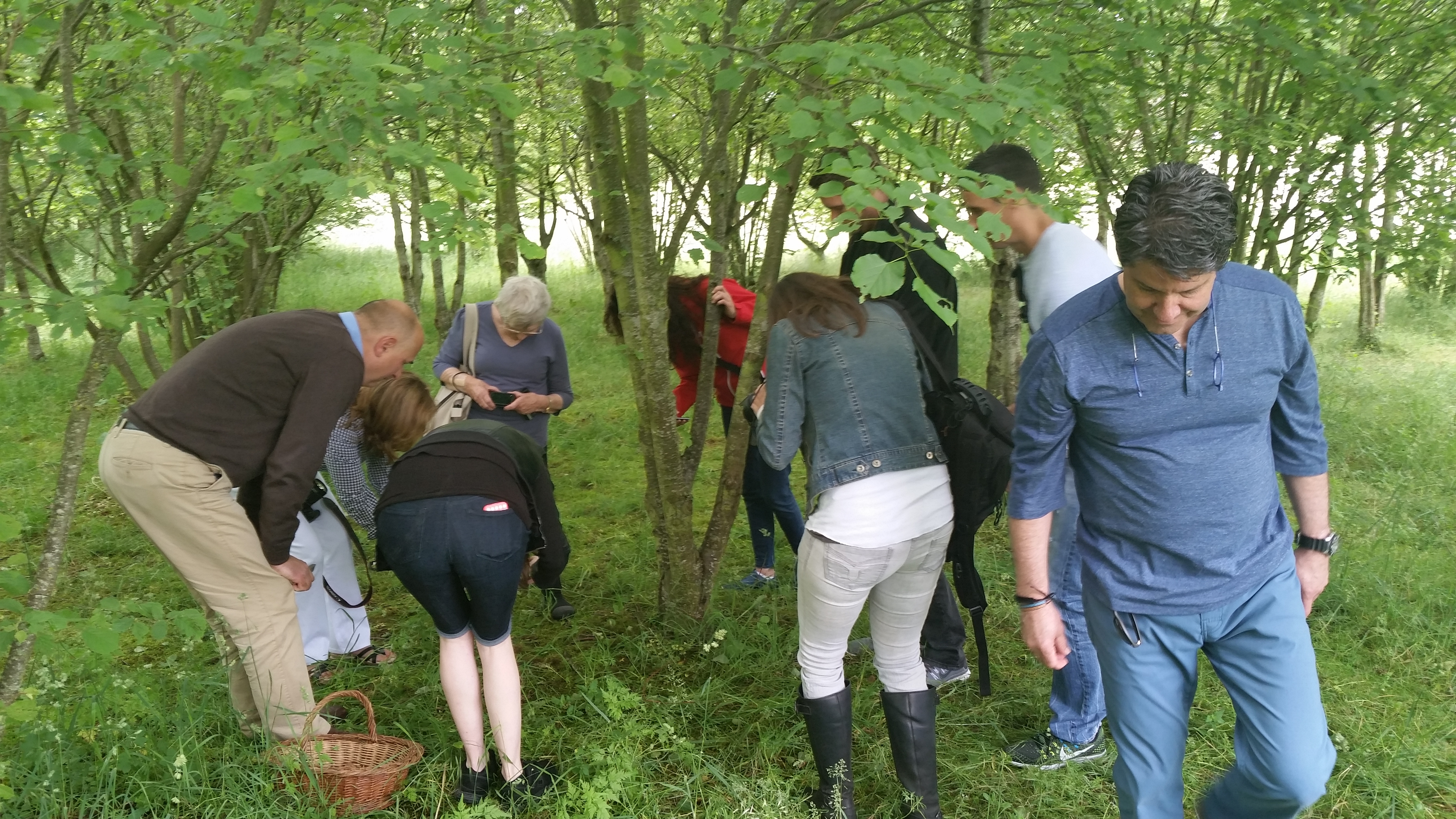 And speaking of treats, we were invited to taste truffle butter with...you guessed it... a glass of wine.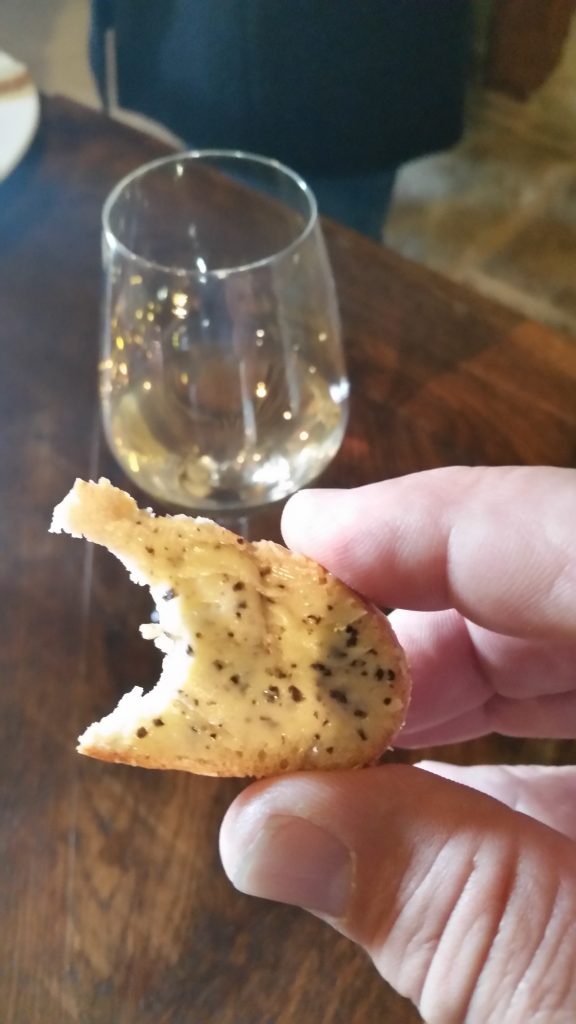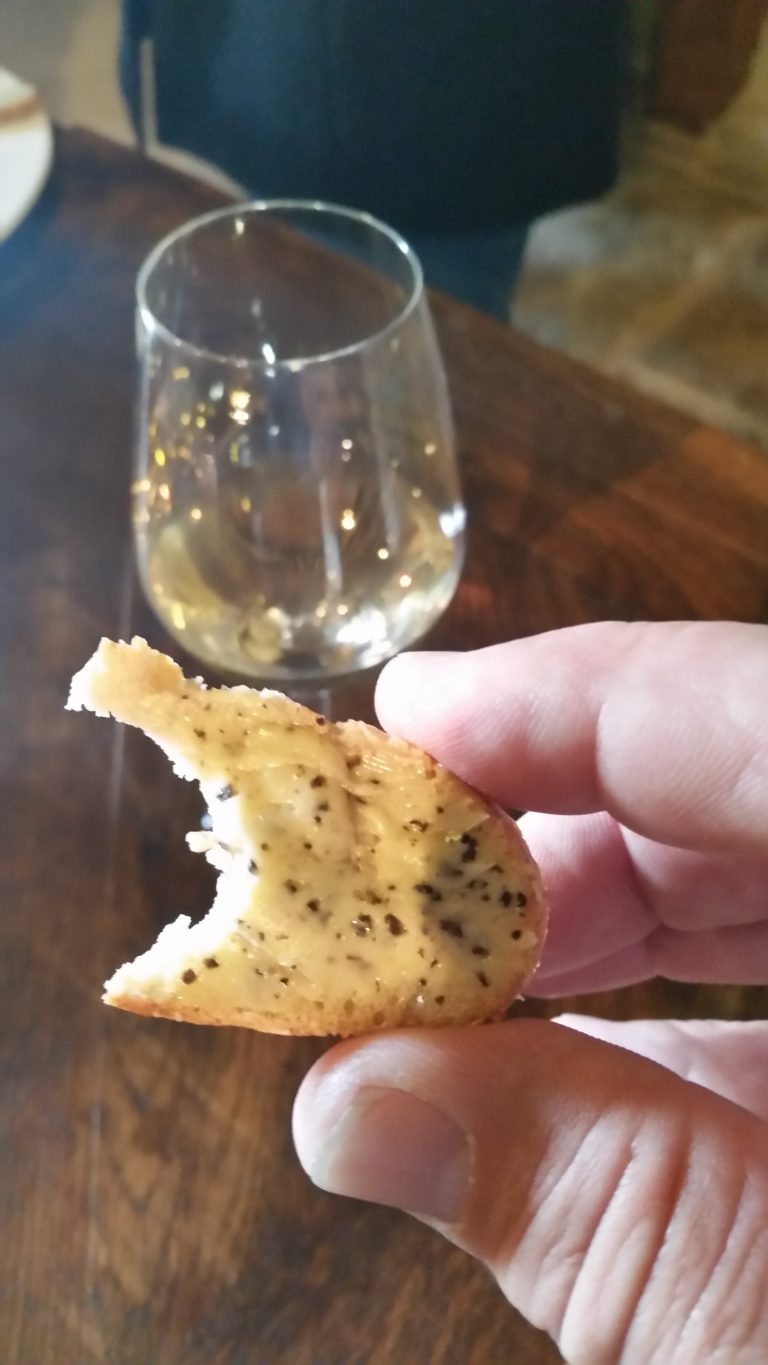 The truffle-hunter ate quite a few pieces of truffle, so I had to ask, was it his favorite food? The answer was no, but he sure wanted some of that truffle butter.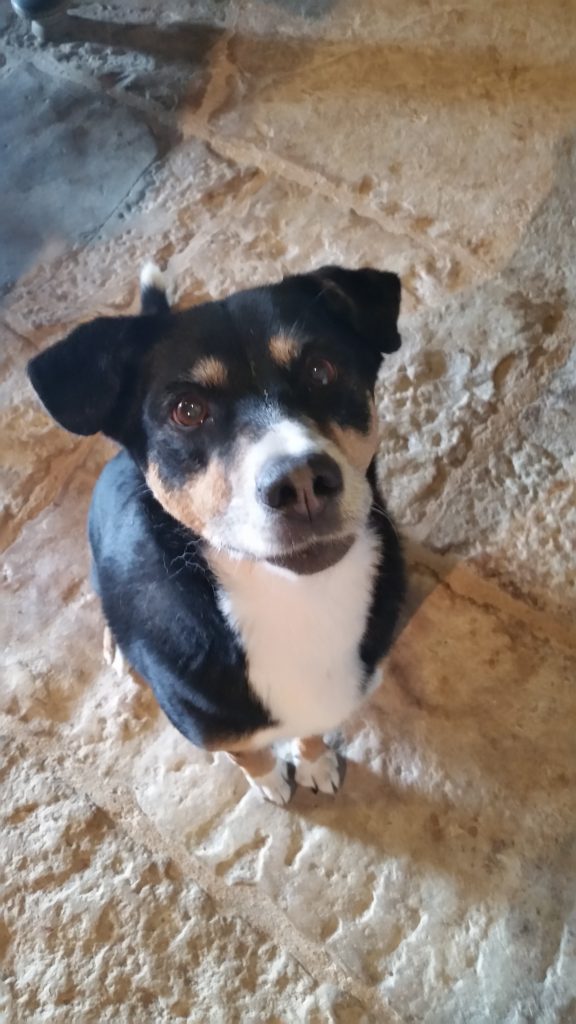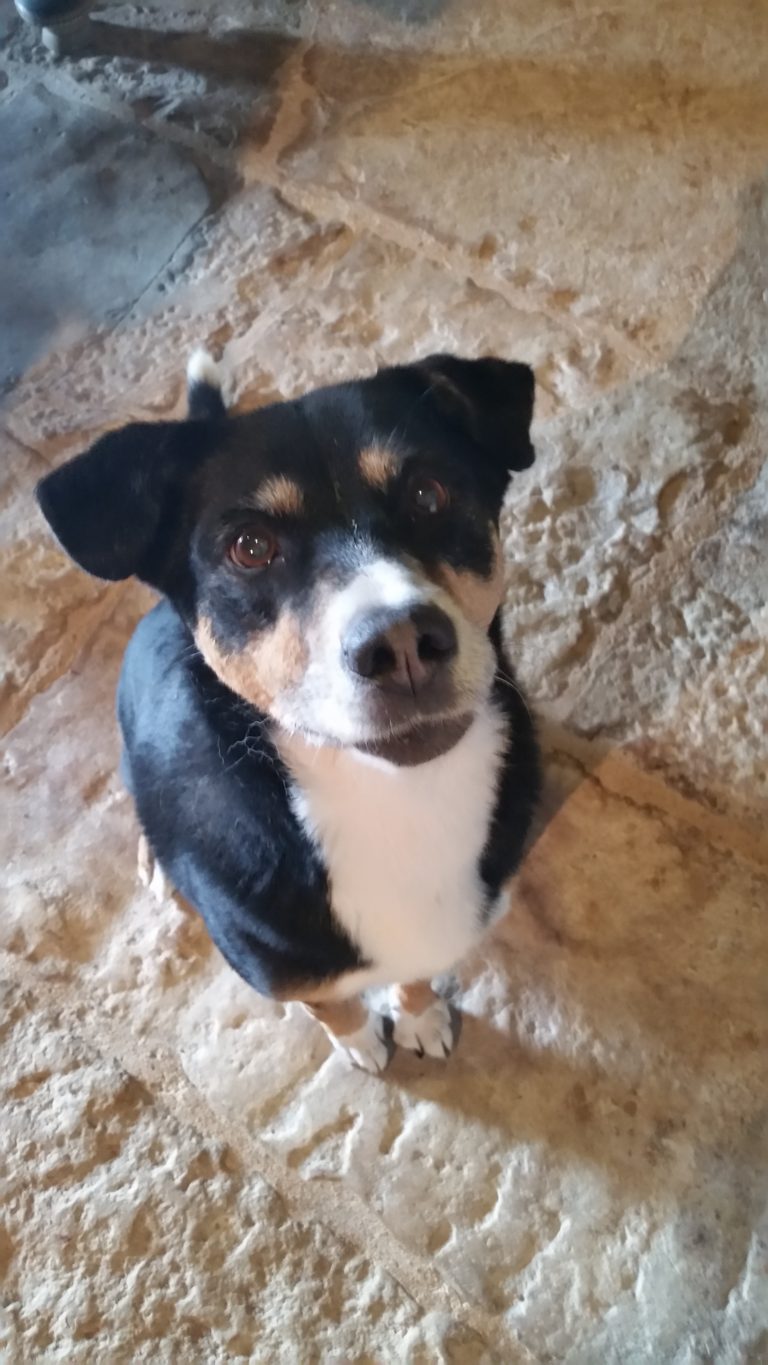 We also found out this farm grows saffron. I have been experimenting with saffron lately, but had never seen a dessert recipe using it. Our host offered us saffron pudding, and it's on my list now of recipes to try.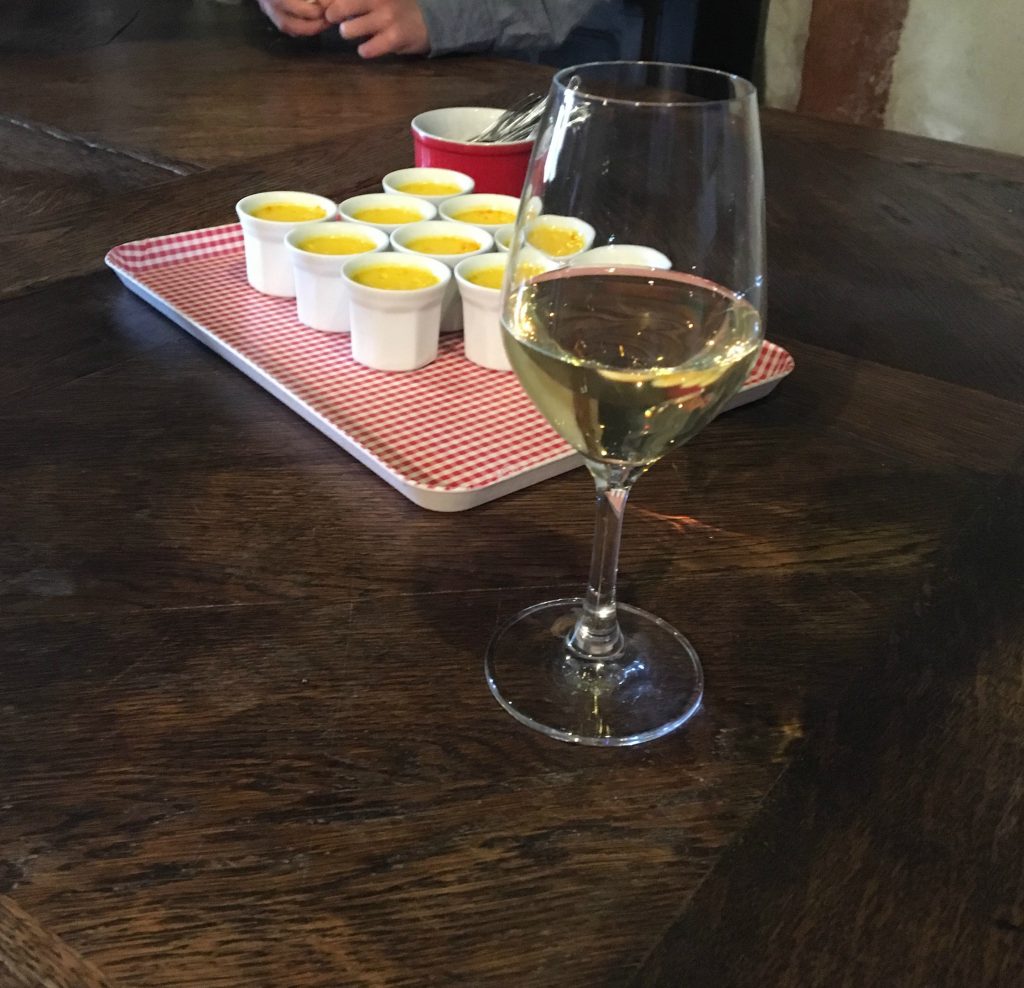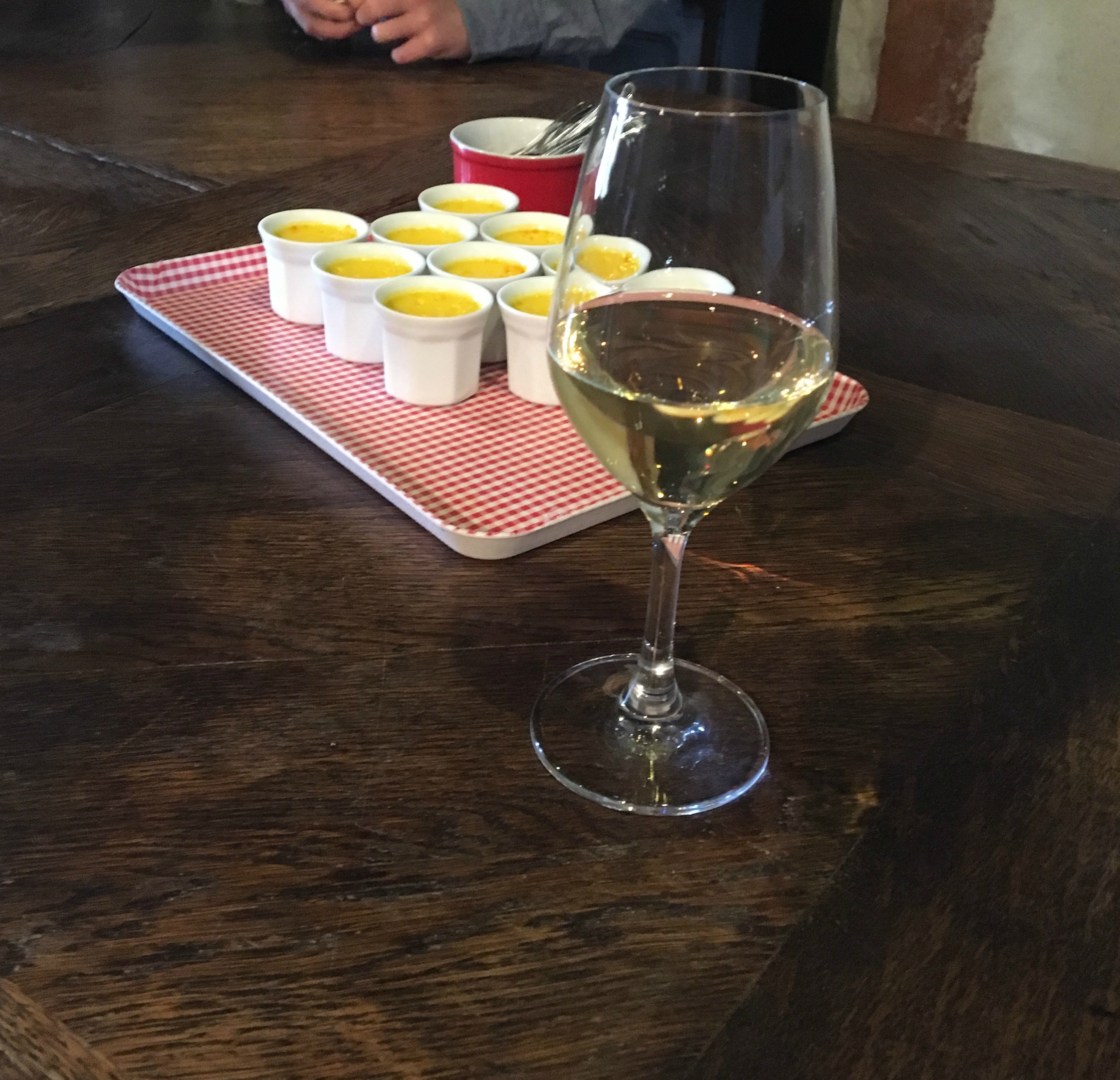 We were having such a great time, but the goats were waiting. We headed to our next excursion, the goat cheese farm.
We started by getting to know some of the local inhabitants. This guy was my favorite.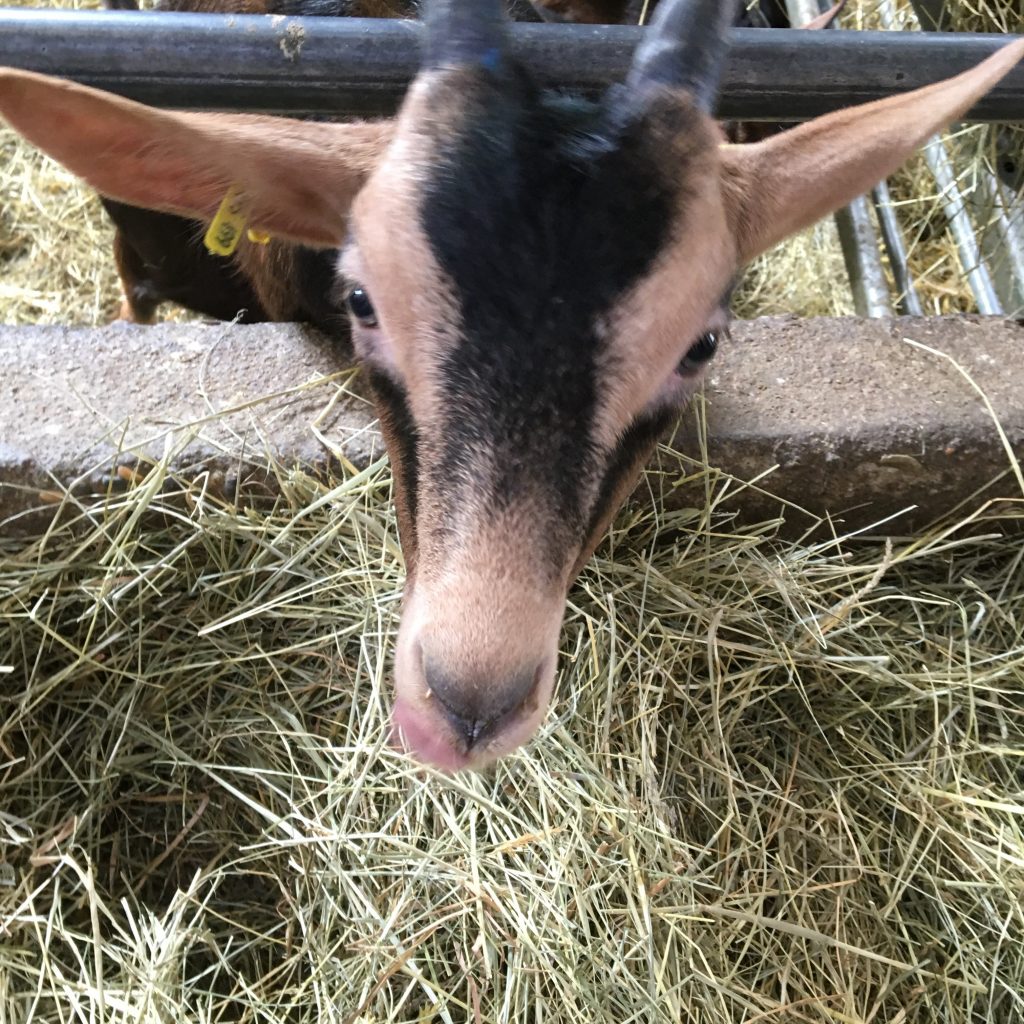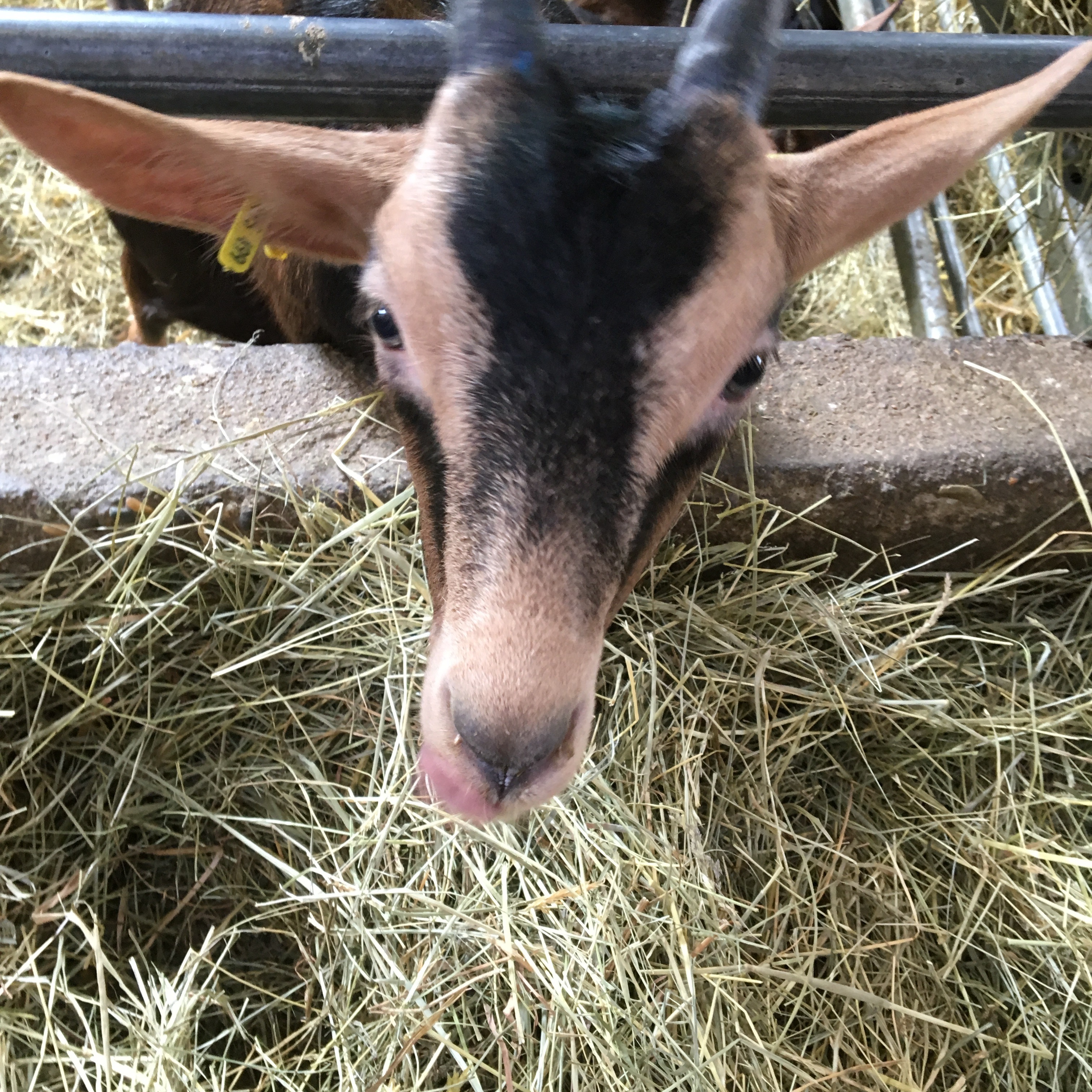 I knew goat cheese was a fairly major export for France. I didn't know it was also one of the earliest made dairy products. One of our go-to party appetizers is fresh figs stuffed with goat cheese.
We learned about the different types of goat cheese, as well as how it's made. Our host did not speak much English, but our interpreter explained everything.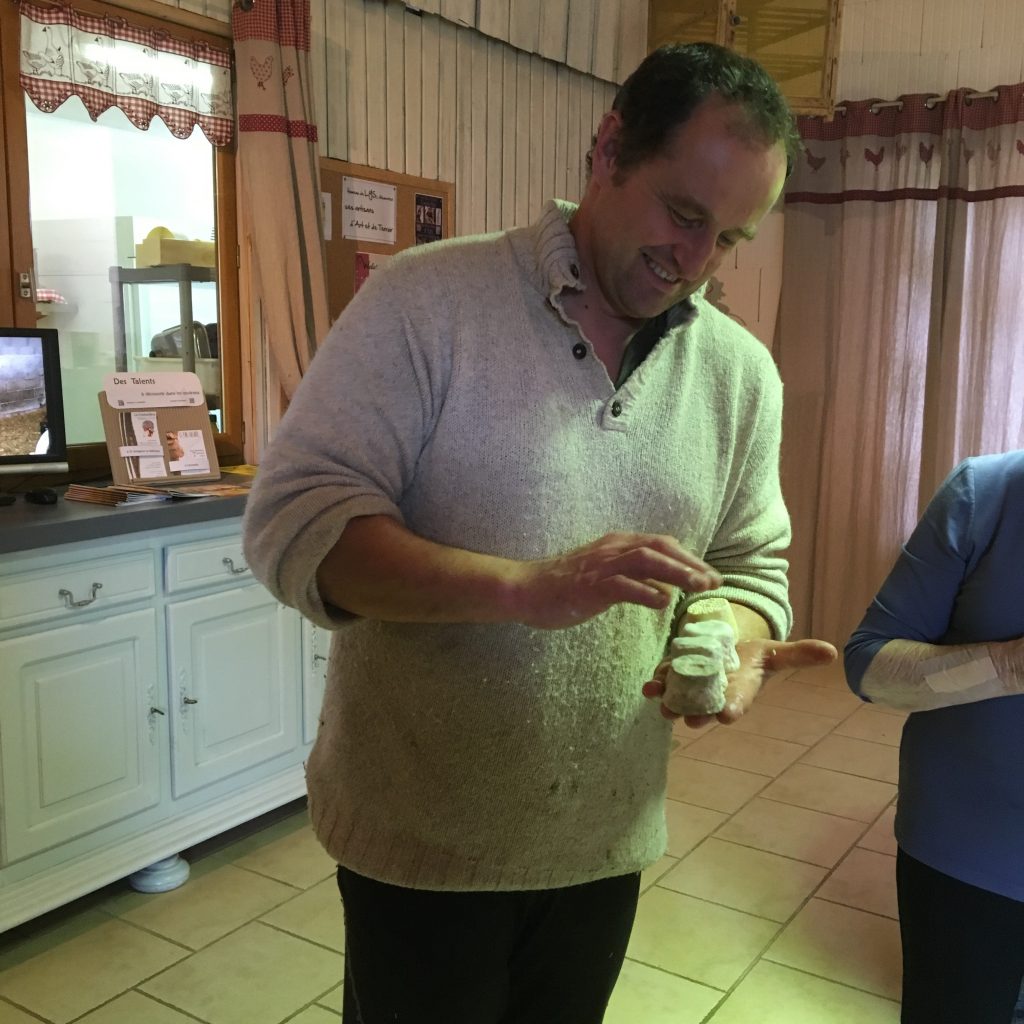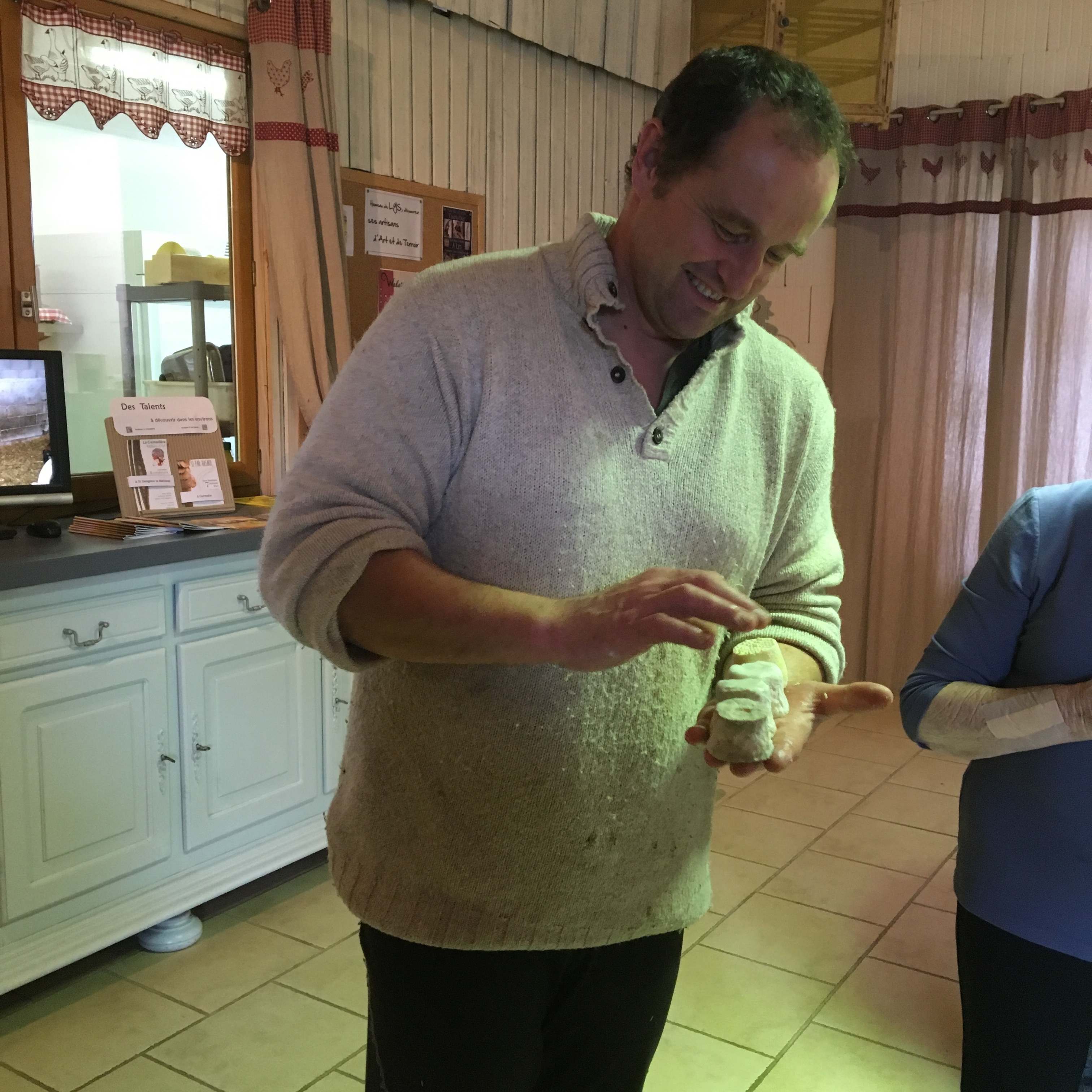 We were able to sample both fresh and more mature cheeses, with, of course, wine.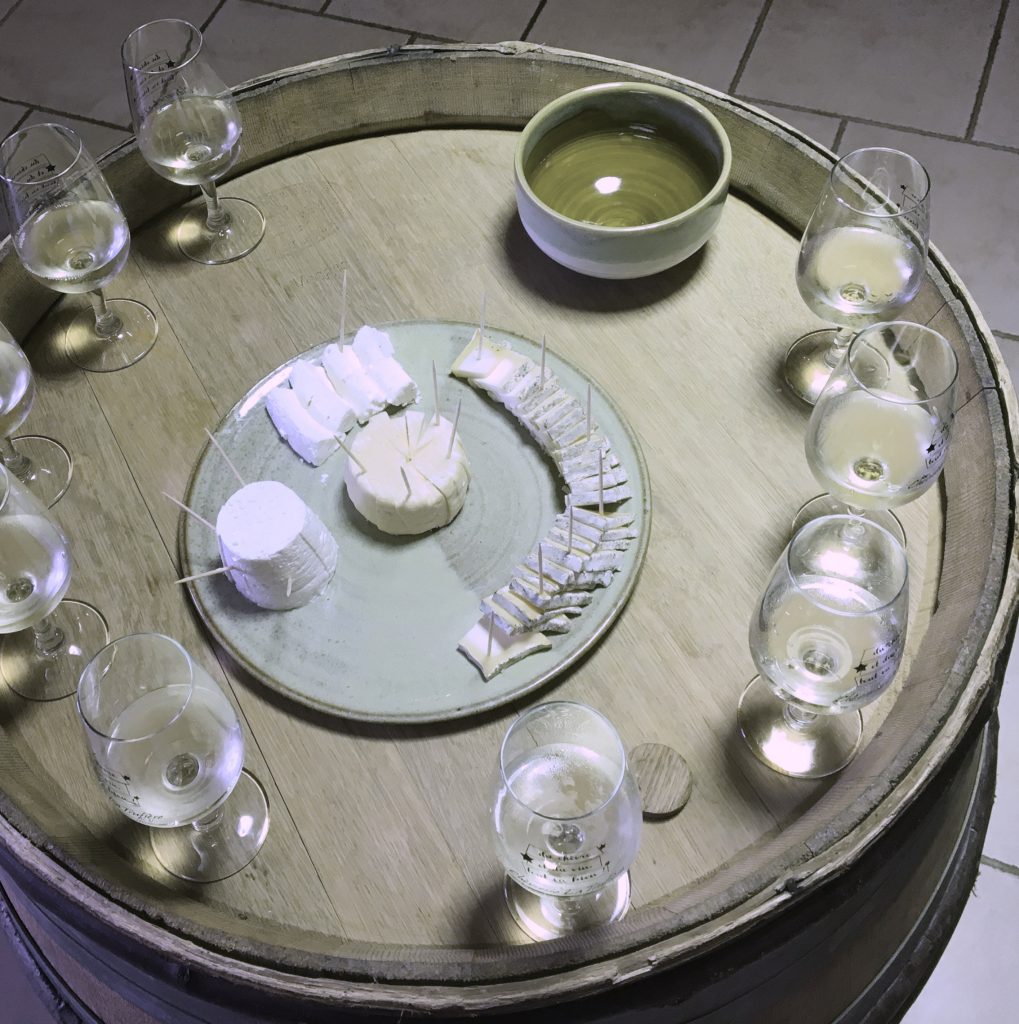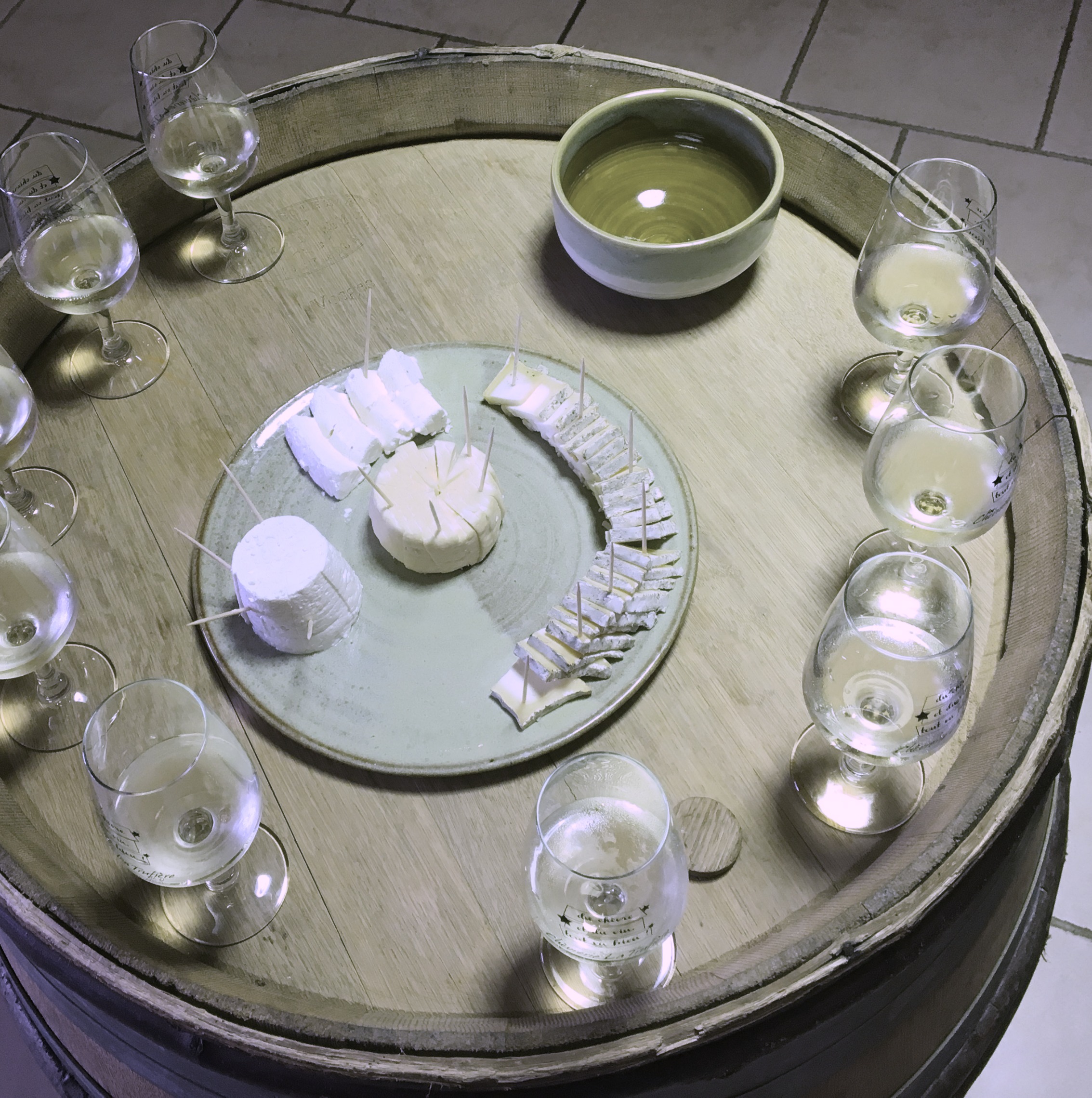 There was a lot of cheese for sale, and I wish we could have brought some home.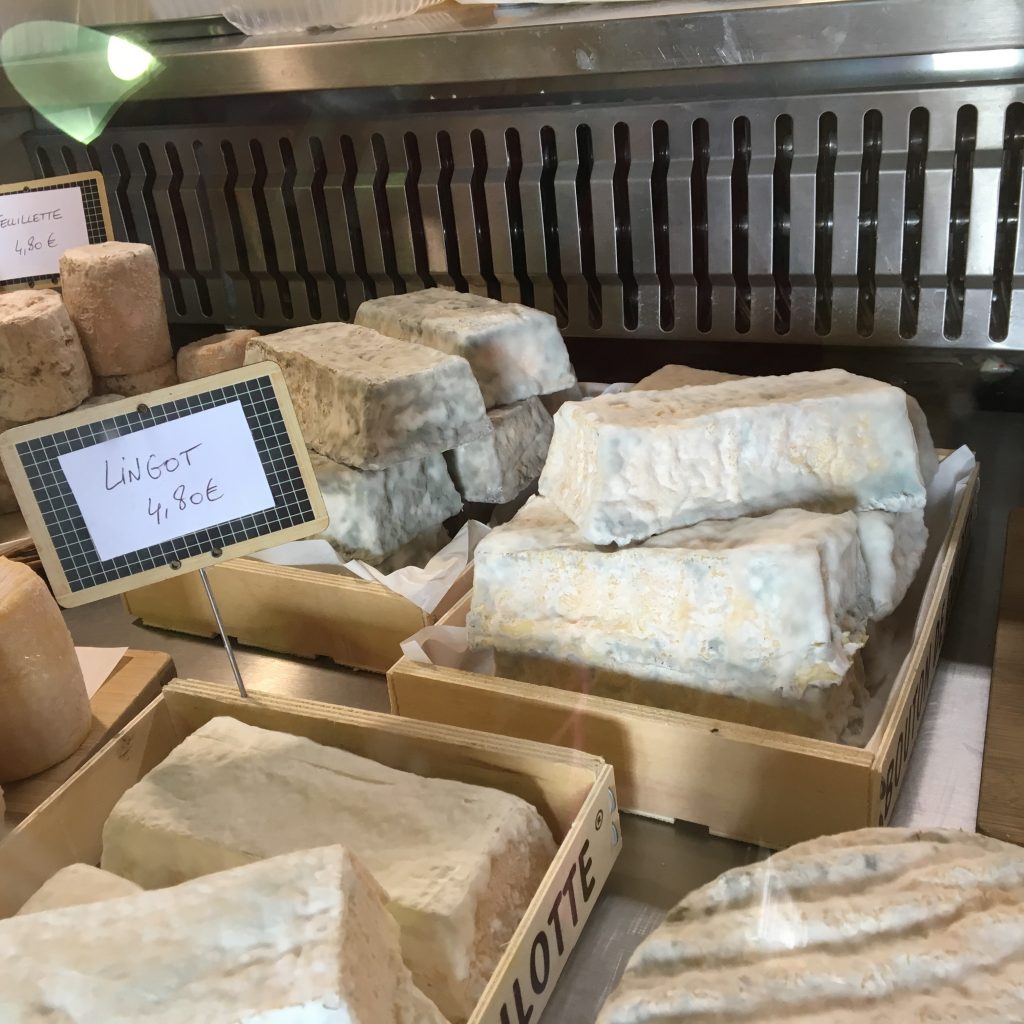 I did buy a jar of Confiture de Lait, or milk jam, made with goat's milk. The flavor is similar to caramel, but the texture is as smooth as silk. I would be saving it for home, though. The food was so good on the ship, we were looking forward to getting back on and going to the farewell dinner.
Our Lyon & Provence Viking River Cruise was a unforgettable experience, and we're already thinking about where we would like to go next. If you are planning a vacation, you must check out all the destinations Viking River Cruises serves. Local culture is what Viking is known for, so take a look at all the itineraries and start planning. Does someone in your group have food allergies? Just let them know! My friend Erin wrote about her experience as a vegetarian.
My guess is that once you sail with Viking, you will want to sail with them again. I'll be sharing more about our trip in the coming weeks. Have questions? Please ask in the comments below. If you've cruised, I'd love to hear about your favorite excursions, too.