Each year in the fall, the Epcot Festival of Food and Wine brings foodies from around the world to experience the magic of Disney combined with incredible culinary events.
With the Festival growing in size and adding different countries each year, epicureans far and wide head to Orlando to see what the Walt Disney World chefs have up their sleeves.
With so much to do at Epcot, make sure to make time to see The Seas with Nemo and Friends while you're there. Say hello to Crush for me!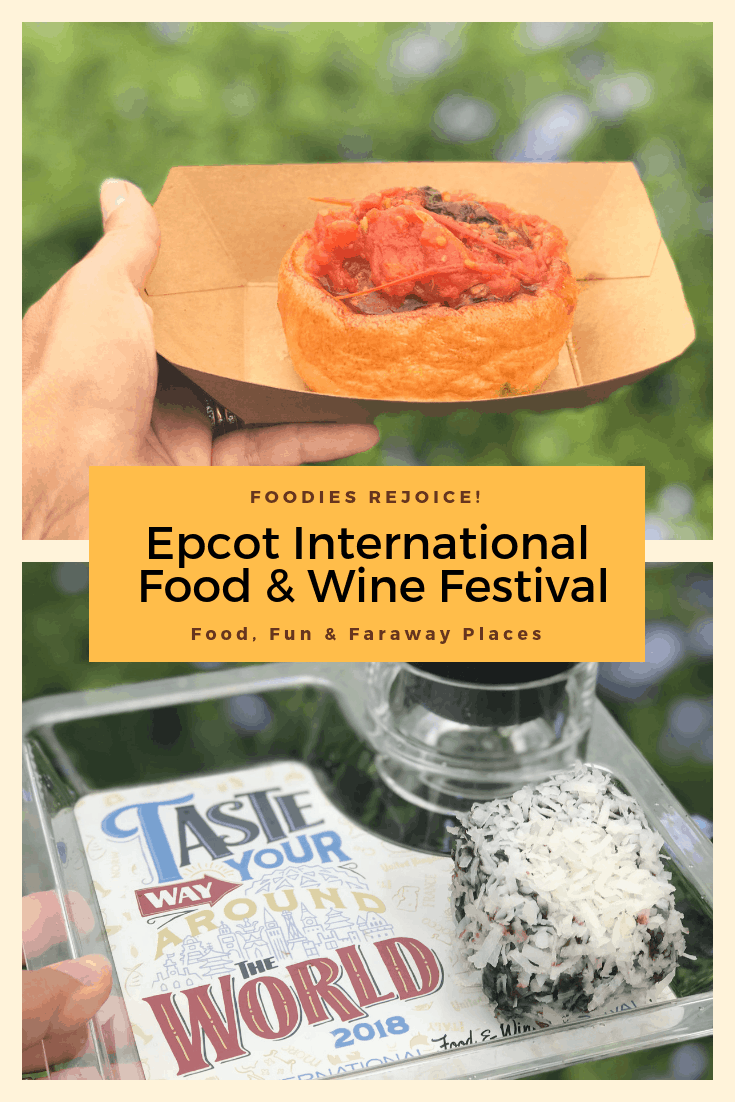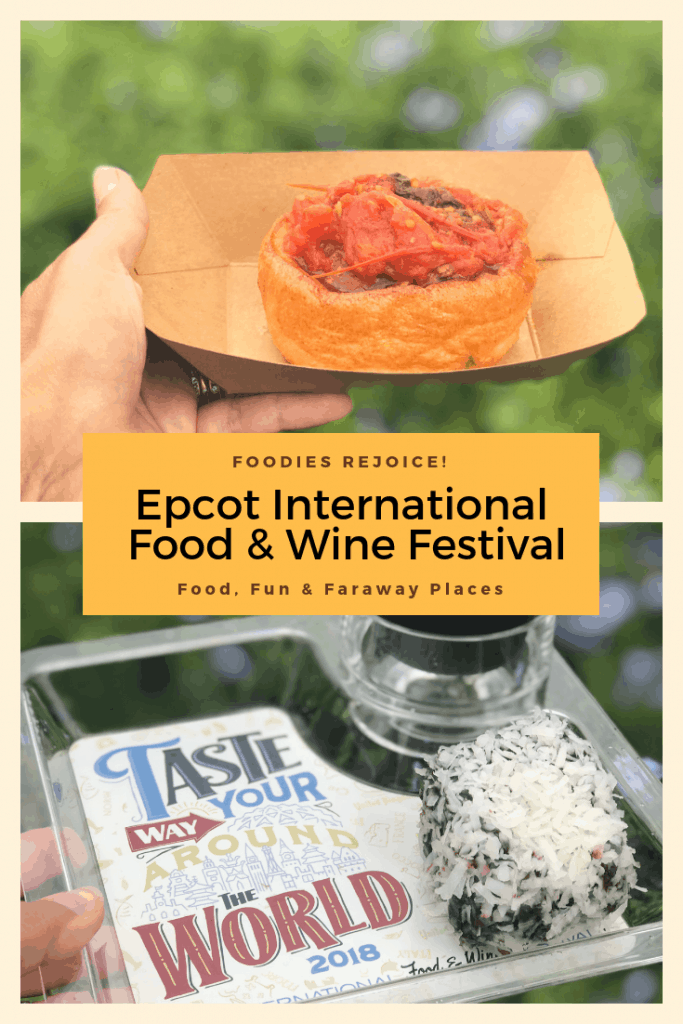 Things to Do
With 75 days to taste their way around the world, multiple visits to the Epcot Food and Wine Festival are in order.
I had a list of what I wanted to taste, and didn't make it through half of my choices! If I don't get back this year, next year I'm planning to spend at least two days.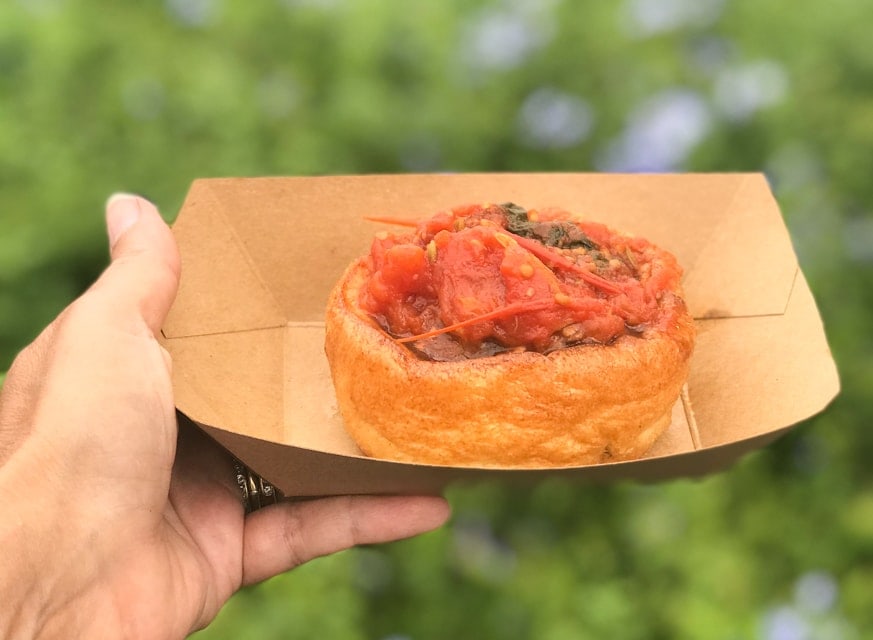 Though the food is why most of us head to Epcot Festival of Food and Wine, there's more to do than just eat!
Sit it on an interactive seminar where you can learn about food, wine, and cocktails.
Music lovers will be excited about the concert schedule for Eat to the Beat, with internationally acclaimed music artists performing.
Don't forget the rides! Have you experienced Soarin' yet?
A Sampling of What's New This Year
Shimmering Sips Mimosa Bar and Craft Drafts at The Festival Center.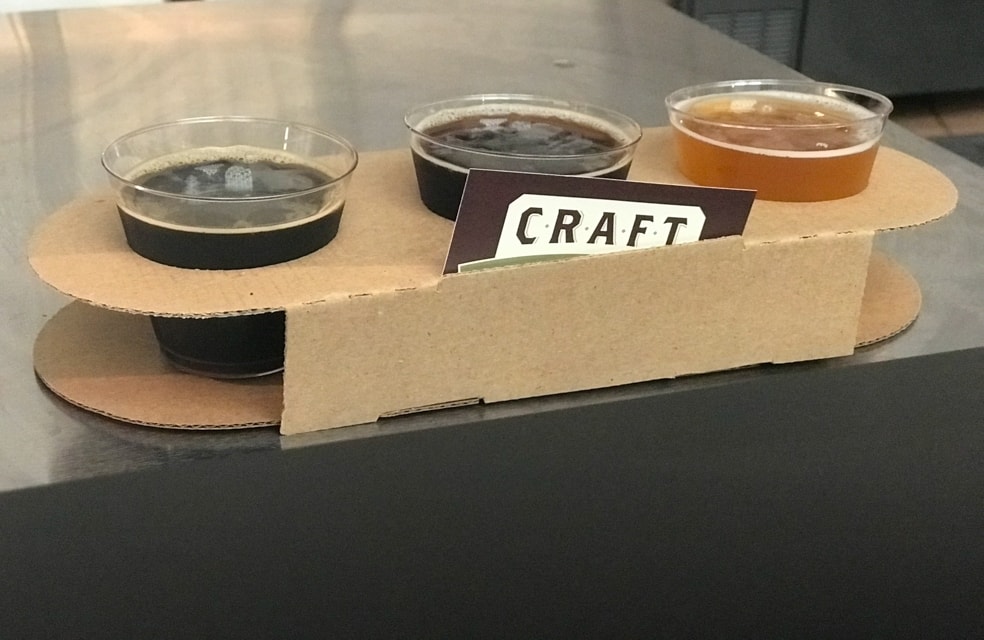 The Festival Welcome Center hosts Food and Beverage Pairings (exclusively paired by Disney chefs) Friday through Sunday at 2:30 p.m.
Don't miss The Disney Family of Wines at the Festival Center Wine Shop, where you can taste and purchase for enjoying at home.
Taste Track is offering up cronuts, those decadent croissant doughnuts Epcot fans love so much, as well as a pancake milkshake.
Joffrey's Coffee and Tea Company Guests offers a session on brewing the perfect cup of coffee during From the Grounds Up.  (What could be better to go with that cronut from Taste Track?)
Will two days even be enough to try 35 new dishes and 70 new cocktails, mocktails, beer and wine? You decide!
To learn more about all there is to see and do, visit Travelocity to read my Guide to Epcot Food and Wine Festival.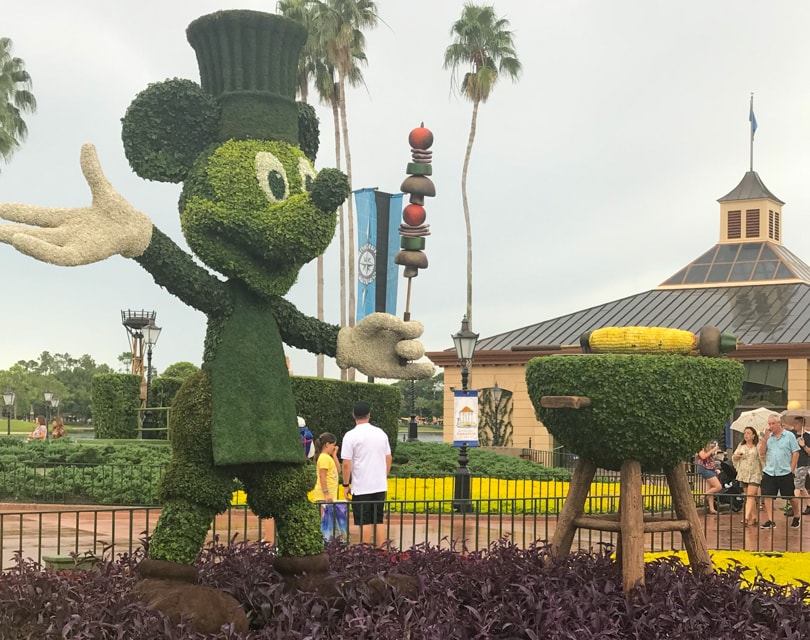 Have you made it to an Epcot International Food and Wine Festival yet? What was your favorite dish? Share in the comments!