Welcome to Food, Fun & Faraway Places!
Hello! I'm so glad you found your way here!
I'm the writer and photographer at Food, Fun & Faraway Places, with a focus on food, fun, and luxury travel.
Though I do live in beautiful sunny Florida, I can't seem to stay put for long!
Here's a secret I don't tell everyone- I didn't really start traveling until I was 50! Now I'm passionate about seeing the world. All of it! Are you with me?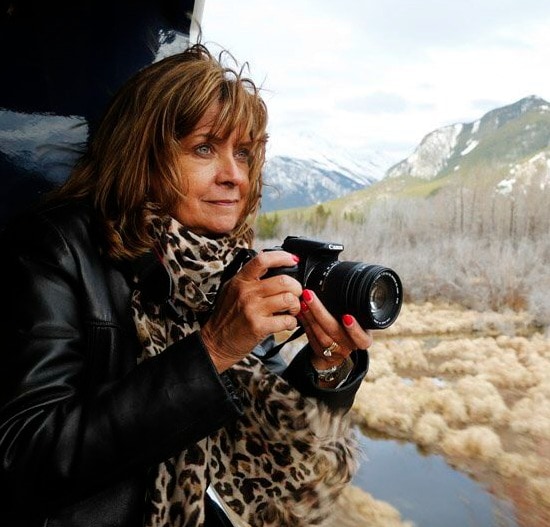 About Food, Fun & Faraway Places
I began this journey with two parenting websites before I found my niche and created Food, Fun & Faraway Places.
Today I have a reach of over a quarter-million people between my blog and social media channels.
Now that my daughters are in college, I share recipes (many have been recreated from my travels) and write about luxury travel and culinary experiences all over the world.
Food tourism is huge, and that's my specialty.
Whether it's getting photos of mouthwatering dishes in a local restaurant, attending a culinary class, browsing the local markets, or experiencing local street food, this is what sets Food, Fun & Faraway Places apart.
After the visit is over, I do my best to take home pieces of each destination to recreate foods so you can try a little bit of what I experienced.
A few years ago at a conference, a destination marketer told me they just didn't have great food at her destination. I was floored! They simply hadn't looked at that part of their marketing plan, because there is always great food if you look for it.
According to the 2020 report from the Word FoodTravel Association, "Experts predict that the largest growth areas in the next two years will be activities that are exploratory, experimental, and hands-on, where travelers can learn and experiment with new or different foods and drinks."
A Few Examples
Tower Bridge Dinner, Sacramento, California
I covered this event for The Daily Meal. Tickets are to come by, so if you ever get the chance, don't hesitate, just go!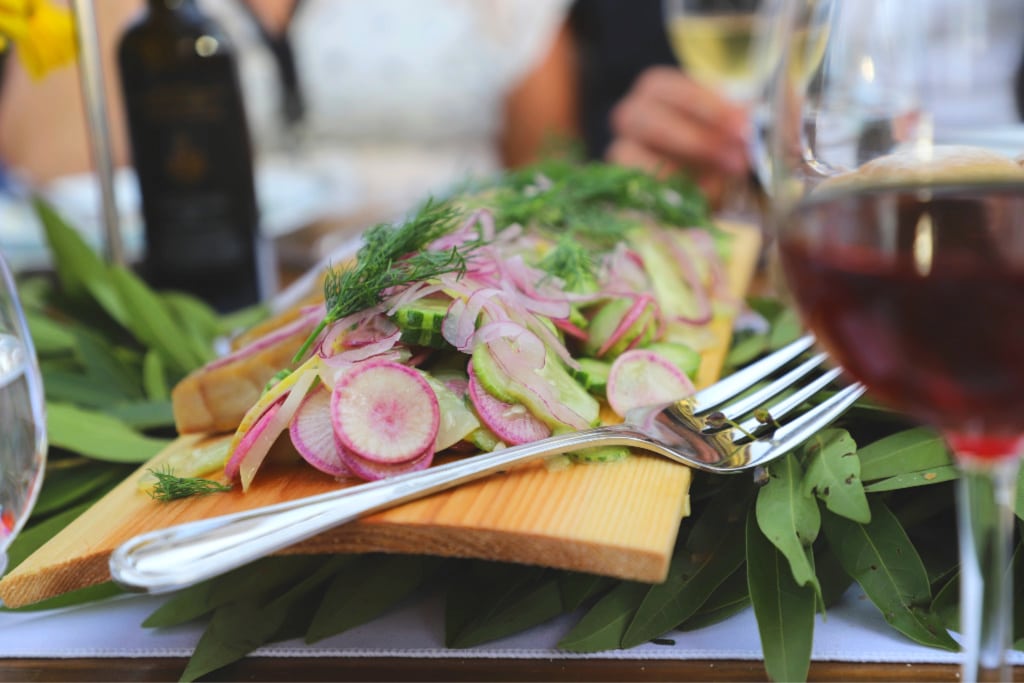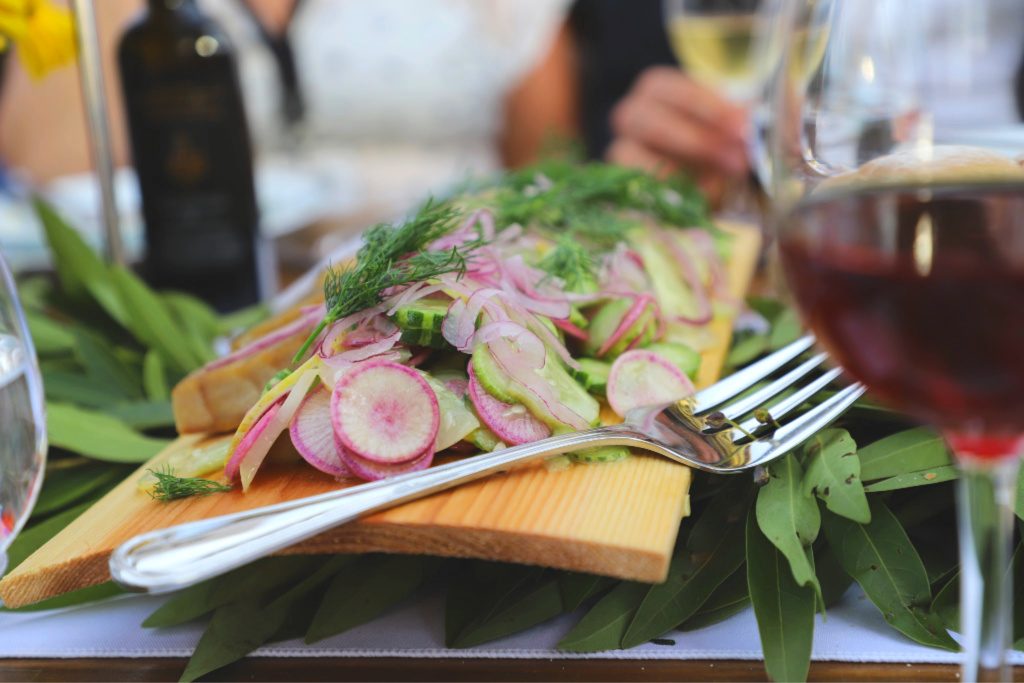 Spice Market in Lima, Peru
Visiting the local markets is one of my passions, along with bringing home spices for recreating local dishes. Check out Things to do in Lima Peru.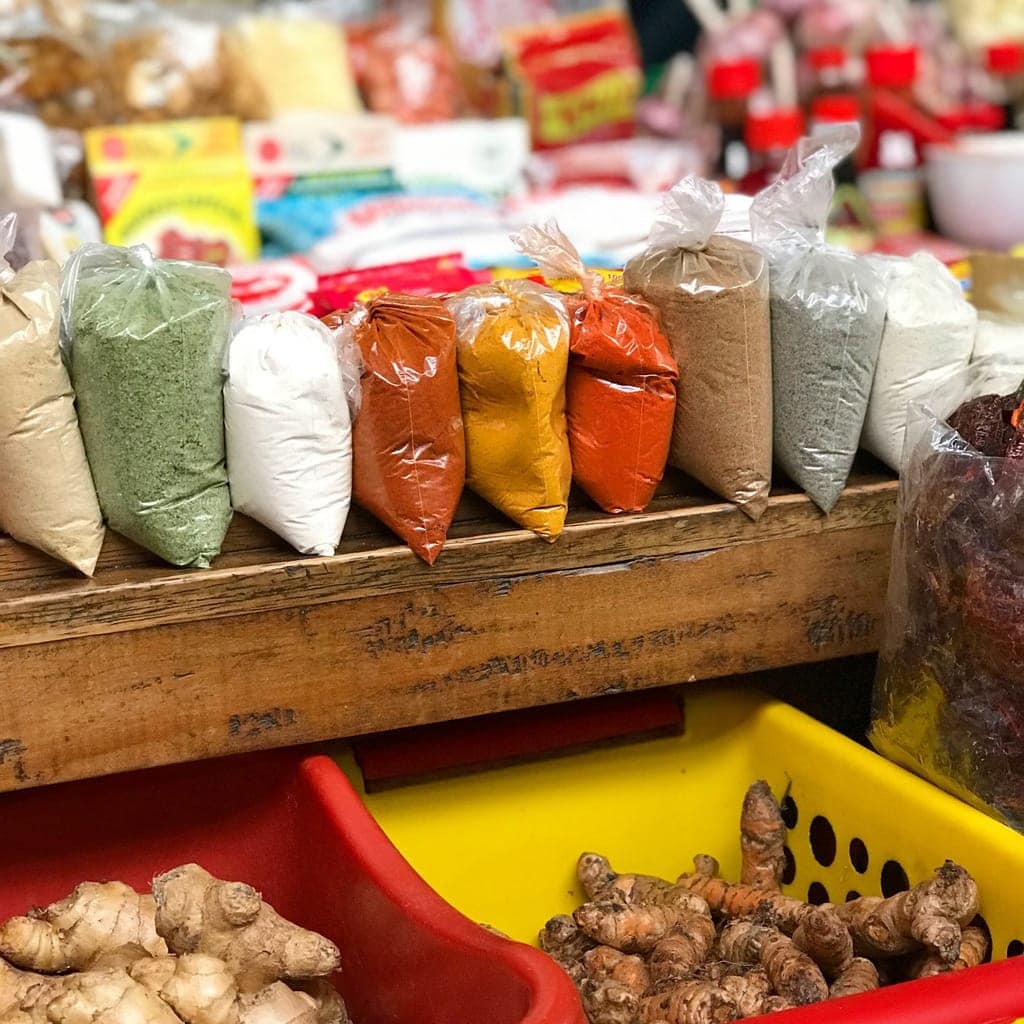 Black Sheep Restaurant, Santa Barbara, California
Ordering the Tuna Aguachili at The Black Sheep was a good move. Check out my picks for the best Santa Barbara restaurants.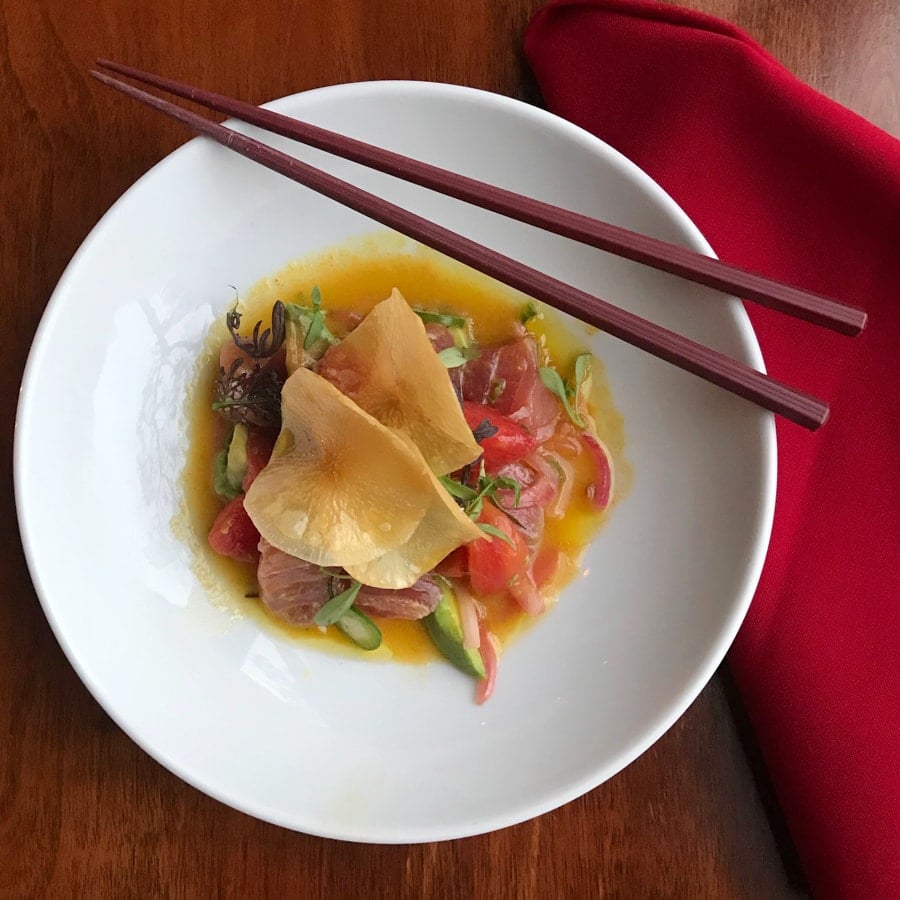 On Rocky Mountaineer train somewhere in British Columbia, Canada
As a Rocky Mountaineer Ambassador, I think I've eaten everything on the menu! For more about the food, see Culinary Adventures on Rocky Mountaineer Canada.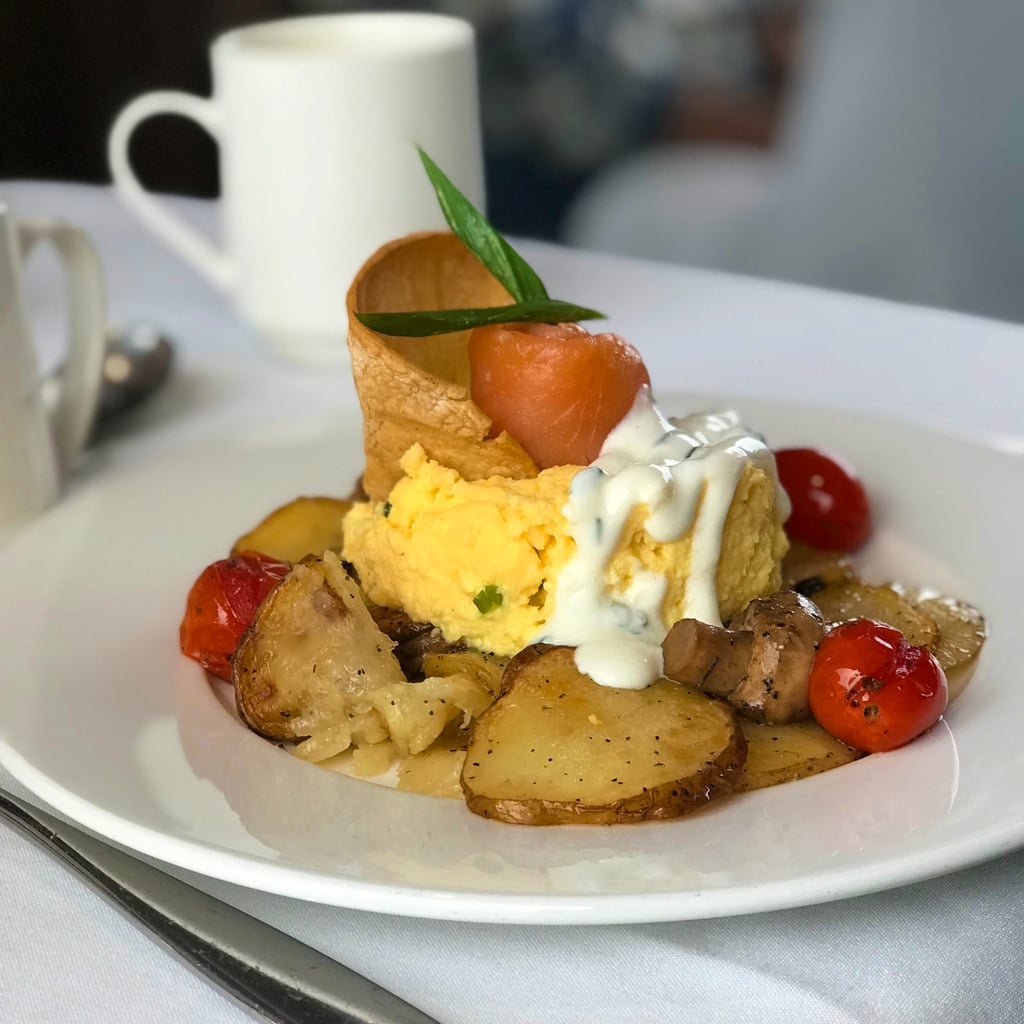 The Yard Milkshake Bar, Panama City Beach, Florida
Always save room for dessert! See best Panama City Beach Restaurants.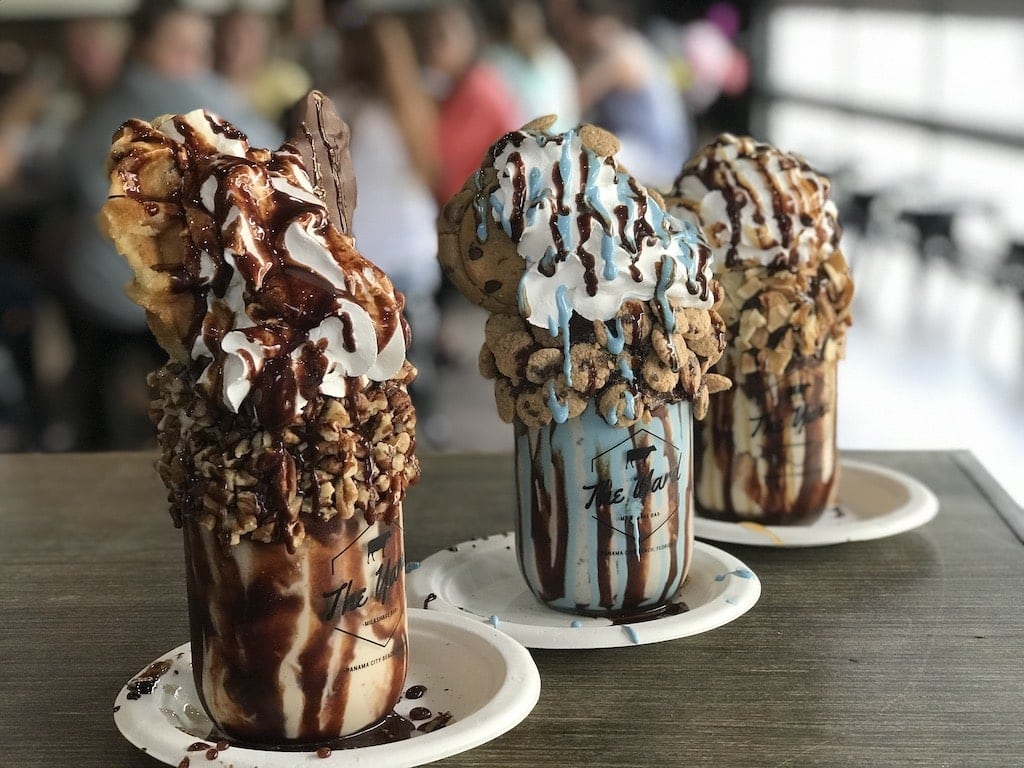 The Audience Hall, Amman, Jordan
Though food is my passion, I'm fascinated by history, culture, and architecture. See my favorite things to do in Amman Jordan.

What do you want to show off in your city? Let's chat. I'd love to explore your destination and make some new discoveries to share with our readers.
Food, Fun & Faraway Places Awards
Food, Fun & Faraway Places was #3 in the Top 35 Food Travel Blogs & Websites To Follow in 2021.
We were also named one of the Top Travel Blogs of 2020, Top 15 Food Travel blogs of 2019, and came in at #99 on the list of Top 1000+ Travel Blogs.
Travel Media Showcase chose the article Best Grapevine Restaurants as their top food-themed travel article for the 2016-2017 season.
Food, Fun & Faraway Places Mentions
We've been featured in the following publications:
Focus Features: Taste of Adventure: Food/Travel Bloggers Pay Tribute to The Subject of Roadrunner: A Film About Anthony Bourdain
Outer Banks of North Carolina website Outer Banks Restaurants.
Parade Magazine 35 Best Winter Desserts
The Daily Meal Recipes Pumpkin Recipe
Buzzfeed Inside Out Cupcakes
Southern Living Magazine Thanksgiving Cupcake Ideas
Visit Florida Perfect Beach Day On Anna Maria Island Beach
Holland America Press Diary Thai Cooking Class
Business Insider ATT.net, and Metro.co.uk Best Beaches
JohnnyJet.com Travel Style
We3Travel.com Choosing a Walt Disney World Hotel podcast in June 2017
Woman's Day for Halloween desserts and cupcakes.
Freelance Writing
I also write for the following publications.
The Daily Meal Travel Where to find the Best Food in Sacramento
Travelocity, The Most Scenic Train Trips in the US, Thai Cooking Class in Bangkok (and many more)
Bradenton Magazine, regular contributor
A Sampling of Brands we've worked with:

Brand Ambassador Partnerships
I've worked with the following companies as a Brand Ambassador.
Travelocity Gnational Gnomad
Rocky Mountaineer Ambassador
Tervis Tumbler Ambassador
TripAdvisor Influencer
RaceTrac
Activia
Disney Social Media Mom
Curad
Busch Gardens
Hotel Planner
Anheuser-Busch
Hamilton Beach
HP
You'll find Kelly sharing on Facebook, Pinterest, Instagram, and Twitter.
Work with Us On:
Press Trips
Sponsored Posts
Twitter Parties
Instagram Takeovers
Social Media Outreach Campaigns
Brand Ambassador Partnerships
Feel free to contact Kelly at kastilwell@gmail.com.
Kelly is a member of the Society of American Travel Writers and International Travel Alliance.
Frequently Asked Questions
Want to collaborate with us on Food, Fun & Faraway Places?
Email us and let us know if you have a destination, event, or product that would be a good fit. Reminder: this site is about food, fun, and travel. Anything else is not a good fit. Thanks for understanding.
Please note, we do not provide in-kind coverage of products and only accept relevant guest posts on a very limited basis.
What is a Guest Post?
A guest post is a post in which you write about a relevant topic in order to share your website with my readers. I have enjoyed many guest post relationships over the years and welcome ideas as long as they are relevant. I read every email, but I do not have time to respond to everyone. If you don't hear back, it's because I don't feel your idea is a good fit at this time. Thank you!
What is a Sponsored Post?
A sponsored post is an article written by a brand or me to promote a product or service. If you are interested in working with me on a sponsored post, please put that in the subject line. A sponsored post is not a guest post. My sponsored post rates begin at $500. Thank you!
Want to include a link and photo in an article on your site?
We love being featured! Feel free to use a photo as long as you link back to the actual post. If you're including a link to a recipe, please do not include the recipe details. Also, please shoot us an email so we can help you promote the article. We appreciate you including us!