Thanks so much for visiting Food, Fun & Faraway Places!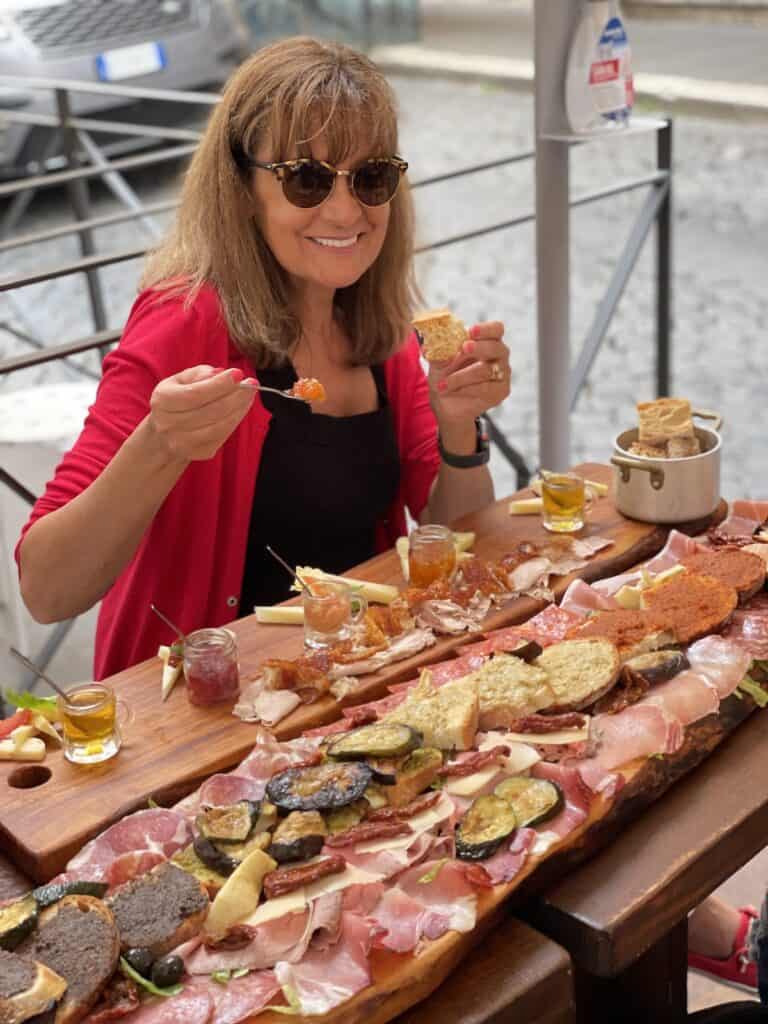 Do you have a general question about something you read, a recipe, or a destination? Feel free to email me (Kelly) at kastilwell@gmail.com.
This policy is valid from February 14, 2022.
When I started this blog, I had no idea what running a blog, or a business, was like. Though I had been a stockbroker B.K. (before kids!) and helped people who owned businesses invest their money, I had never run a business on my own. It's actually a crazy amount of work, but I love (almost) every minute of it!
There are a lot of expenses involved in running a business, and a blog is no different. I was a freelance writer for years when my kids were little, but when it comes to coding and technical issues, I'm pretty much lost. When you see something wonky on my site, I'm frantically contacting my web developer to fix it, and that costs money.
It also costs for hosting and design and so much more. Not to bore you, but that is why I have ads on my site. The pennies I make on ads helps support my business. However, if you ever look at my site and think there are too many ads, please let me know! I don't always realize it, and never want it to interfere with your experience here.
Without my readers, I have no business. Thanks for understanding.
Disclosure for my Readers
This blog does accept forms of cash advertising, sponsorships, paid insertions, free products, travel, event tickets, and other forms of compensation. I also may insert affiliate links in which I may be compensated when you click through the links.

This blog is my full-time business, and I am sometimes compensated to provide my opinion on products, services, websites and various other topics. Regardless, I always give my honest opinions, findings, beliefs, or experiences on those topics or products. The views and opinions expressed on this blog are purely my own, or the opinion of one of my team members. This blog does not contain content which might present a conflict of interest.
Privacy Policy
We respect your privacy! At times, we may ask you to provide your personal information, such as:
Name
Billing Address
Shipping Address
Home Phone
E-mail
It is never required for you to share your information simply to visit this site. When you do provide your information, such as becoming a subscriber to Food, Fun & Faraway Places, we will not misuse, sell, or exploit any information provided to us. Any information provided to us will not be shared with any other company or third party. If you ever need to update your information, please send me an email with the new information at kastilwell@gmail.com.
Mediavine Programmatic Advertising
Mediavine Programmatic Advertising
For information regarding data collection by Mediavine ad partners including how to opt out of data collection, please click here.
Giveaways
I occasionally host giveaways on Food, Fun & Faraway Places. By participating in the giveaway, each entrant unconditionally accepts and agrees to comply with and abide by these Official Rules and the decisions of Food, Fun & Faraway Places, which shall be final and binding. Food, Fun & Faraway Places is responsible for the collection, submission or processing of entries and the overall administration of the giveaway.
Entrants should look solely to Food, Fun & Faraway Places with any questions, comments or problems related to the giveaway. If the giveaway is sponsored by a company or brand, it will be noted. However, Food, Fun & Faraway Places should still be your first contact if there is a problem with receiving your prize.
Giveaways will specify whether they are open to the US, or worldwide. Entrants must always be 18 or older. Void where prohibited or restricted by law.
The winner of the Sweepstakes will be selected in a random drawing from among all eligible entries received. Odds of winning will vary depending on the number of eligible entries received. Winner will be notified by email at the email. Potential winner must confirm by email as directed.
Any winner notification not confirmed may result in forfeiting the prize. No substitution or transfer of a prize is permitted except by Food, Fun & Faraway Places.
Again, if you ever have questions, shoot me an email at kastilwell@gmail.com.
Now that you've read through all this boring stuff, check out one of my one of my favorite trips to date, the Rocky Mountaineer Train Journey Through the Clouds. Or if you're more in the mood for food, you might like this recipe for Peanut Butter Brownies.