Looking for things to do in Winter Park Florida? I have to admit, when I first moved to central Florida, I had never heard of Winter Park.
Many people make plans to visit Florida with Disney World being their primary destination. And if you have kids, it's understandable that they will probably want to head to the Parks!
But if you want a few days to chill out after the madness, Winter Park Florida is less than 30 minutes from Disney World.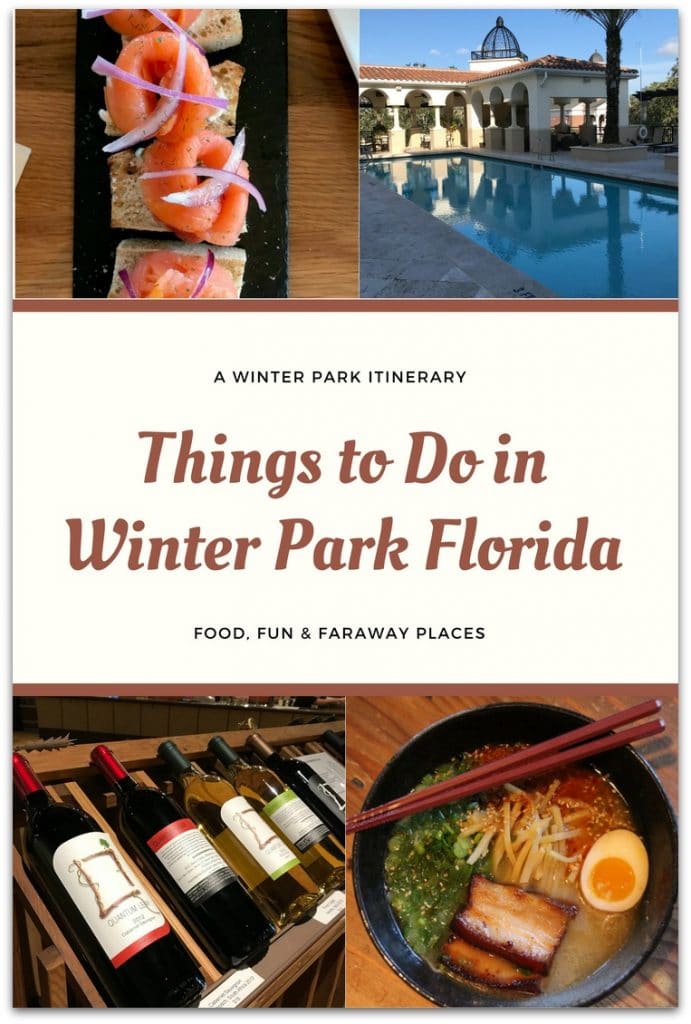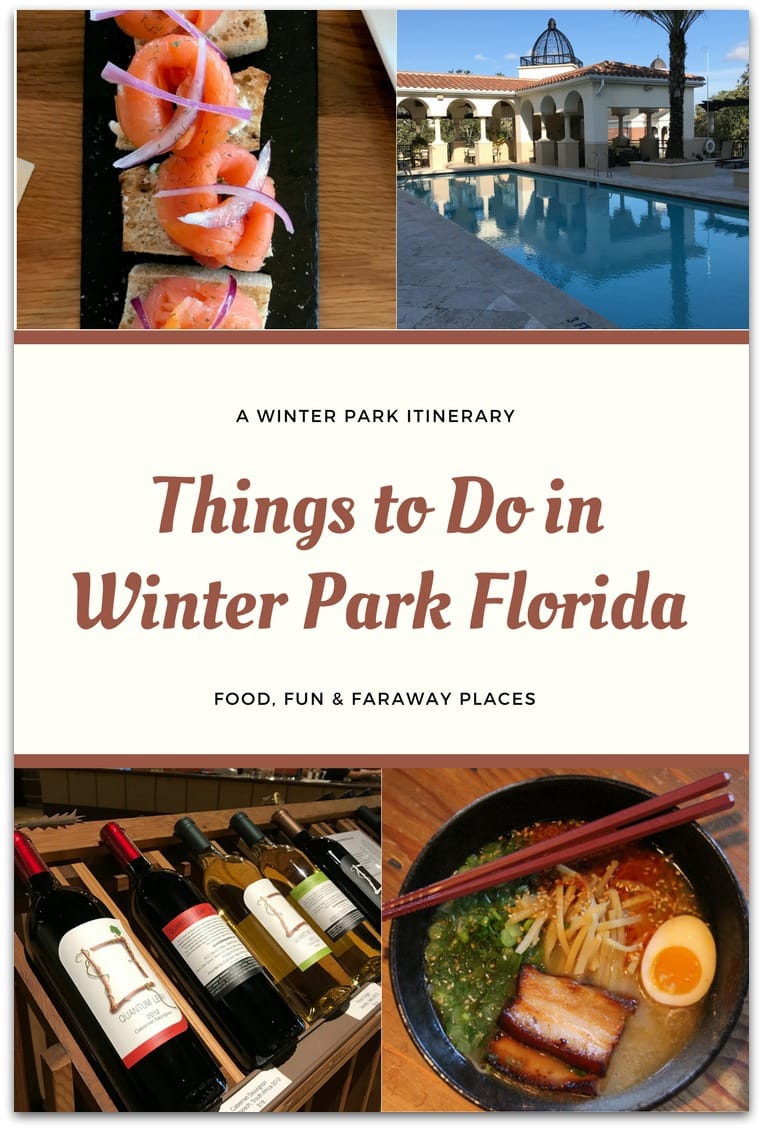 Now that I've spent some time in the area, I can't wait to go back with my husband and kids!
I've found the easiest way to visit an area is with an itinerary, so I was thrilled when Visit Orlando offered to put a list together for me. It makes is so much more enjoyable when you don't have to worry about what to do and where to eat.
By the way, Orlando and Winter Park both make great day trips from The Villages FL, so if you're visiting family there, these are options for exploring a bit with your family.
Things To Do In Winter Park Florida
Winter Park is easy to get to and easy to get around once you're there, but you will want to rent a car. If you're planning to stay for a couple of days or longer, I found the perfect Winter Park hotel for your getaway.
The Alfond Inn is luxurious and you can find a lot to do that is within walking distance.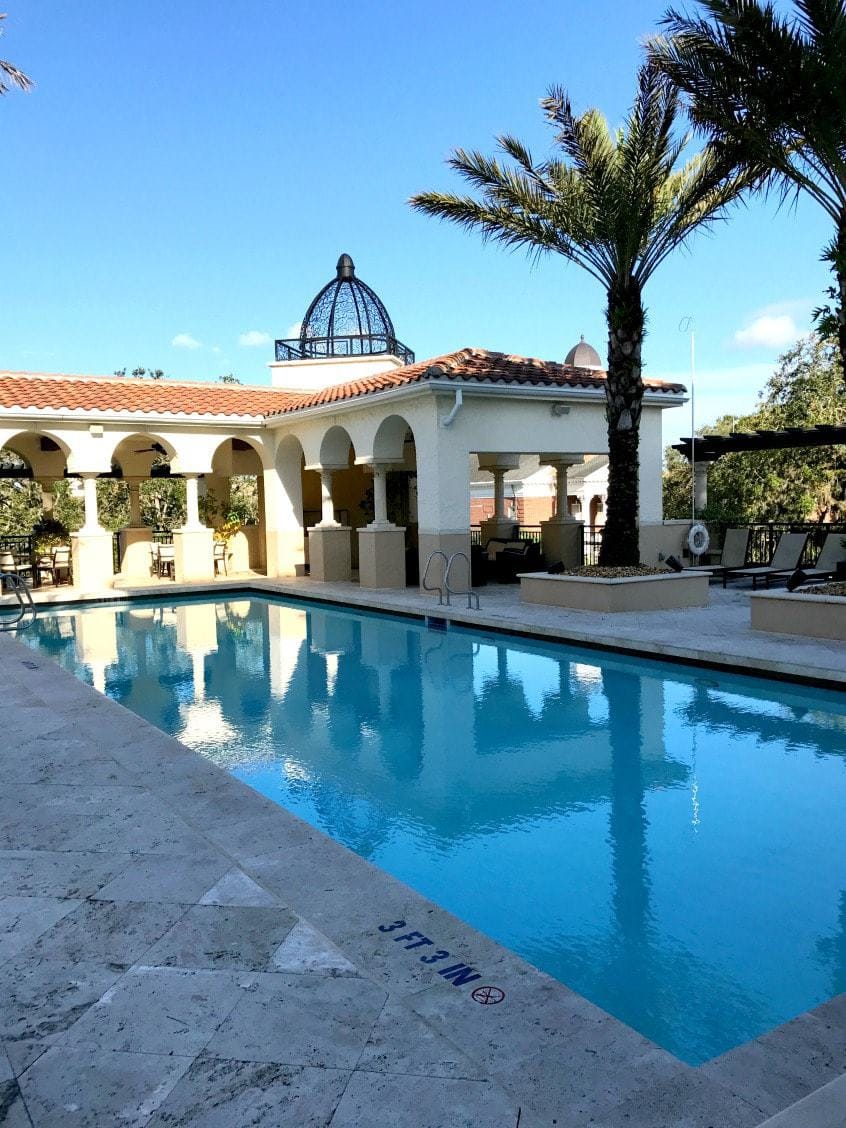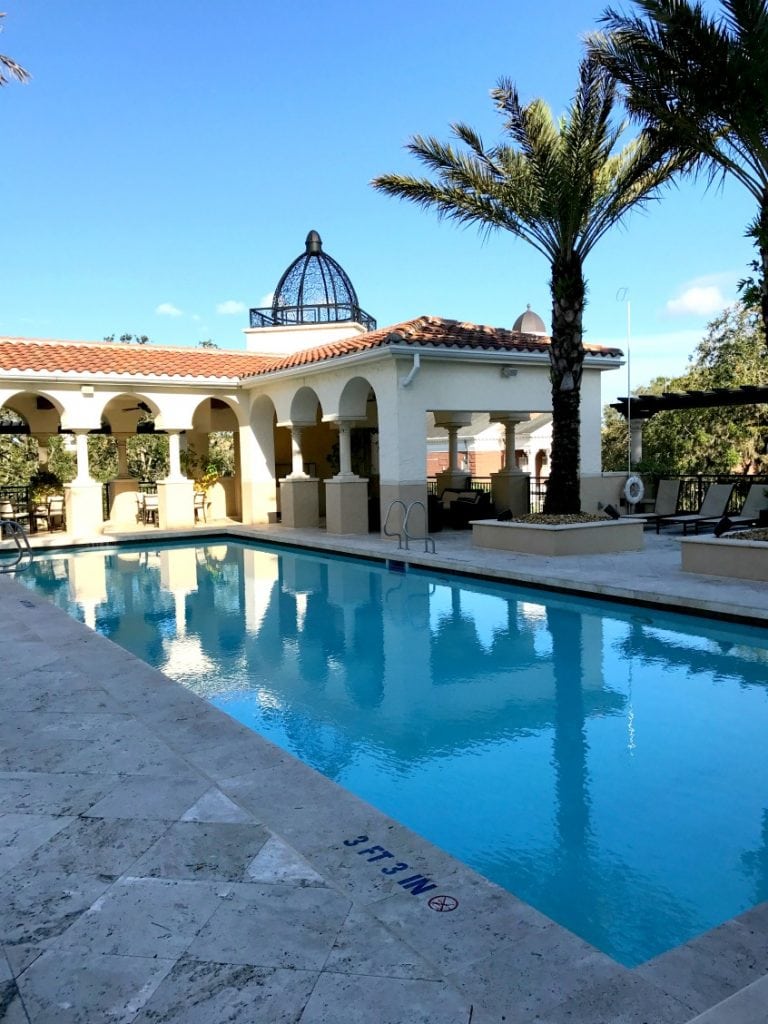 Visit Orlando knew I loved wine, so they suggested I stop in at Quantum Leap Winery for a tour and tasting on my way to Winter Park. The winery is located at 1312 Wilfred Drive in Orlando, and it's Florida's only sustainable winery.
That's quite a claim, and after visiting, I understand the lengths the owners go to so they can make that claim. They really are about respecting wine and the environment.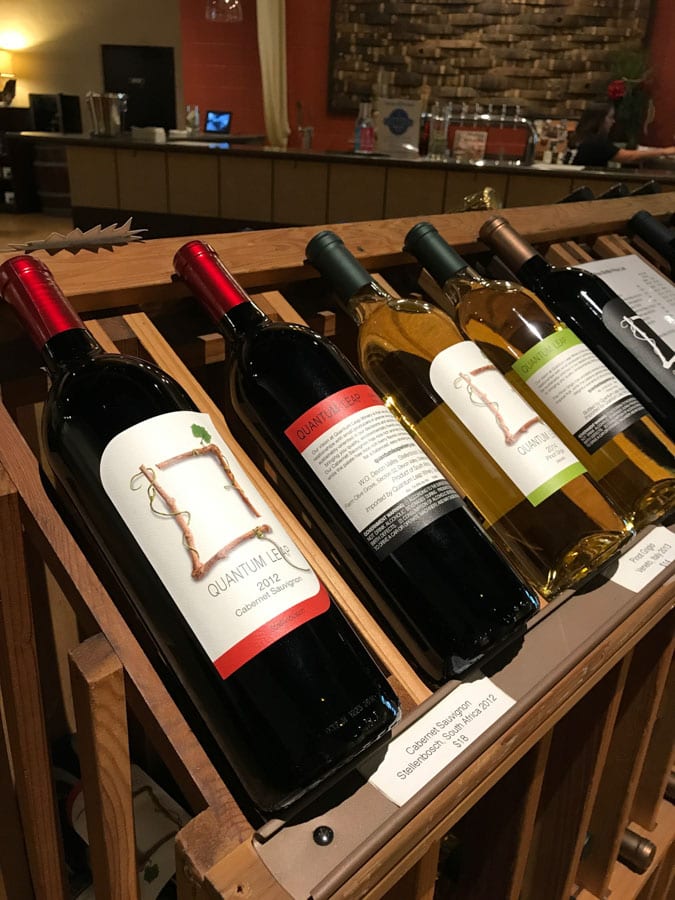 Tasting Room Hours are Tuesday through Saturday from 12 pm until about 8 pm, but they do close on occasion for private events, like their Wine Club Educational Dinners. Make sure to stop by and let me know what you think!
After my visit to Quantum Leap Winery, I headed to East End Market in Winter Park. The moment I walked in I wondered why I had never heard of this area before.
This neighborhood market houses about a dozen businesses from bakeries and other food entrepreneurs to local artisans and even a full-service wedding planning company.
This stop was one of my favorite things to do in Winter Park Florida.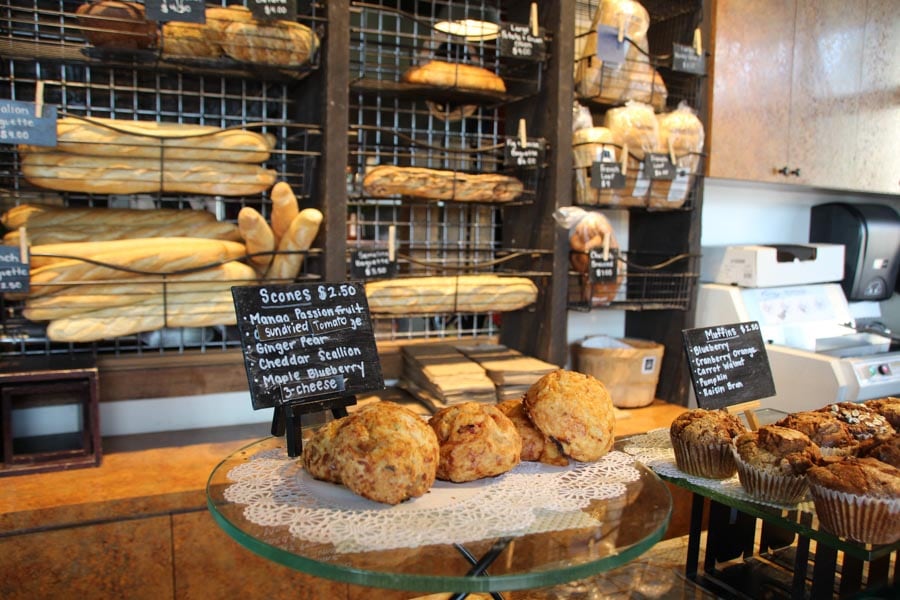 The La Femme du Fromage cheese shop was incredible.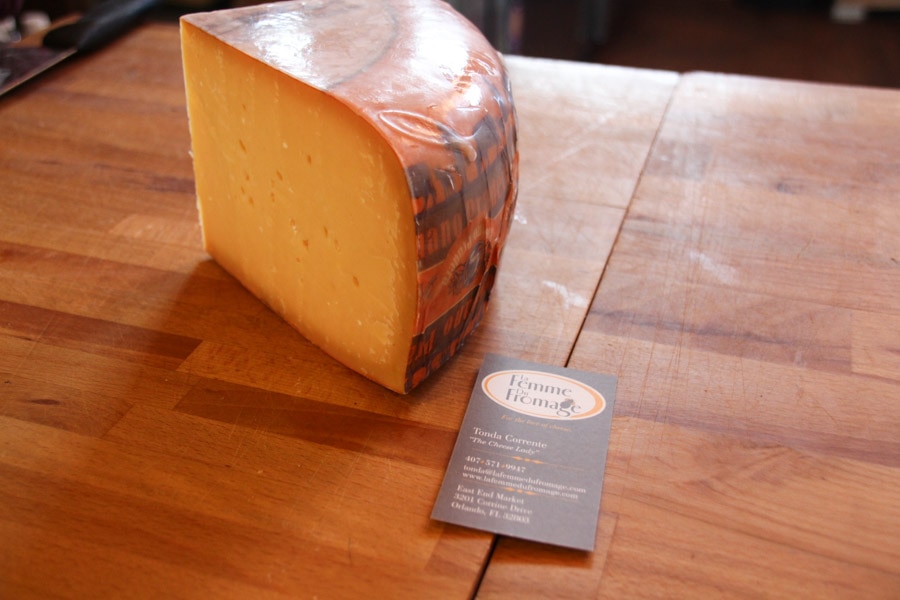 The feel of this space was just wonderful. I could have gone from place to place the rest of the day and just nibbled and browsed.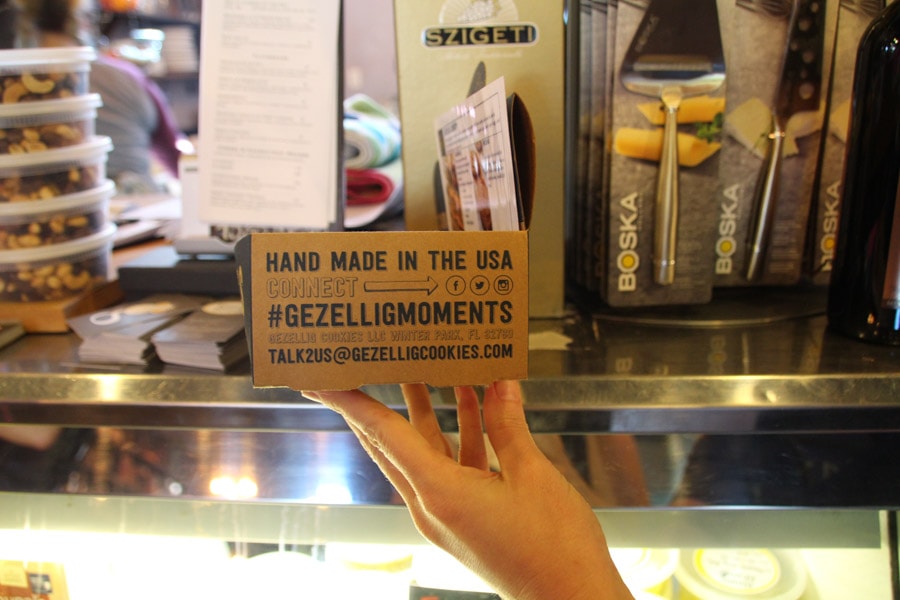 But I had been told by Visit Orlando that Domu was pretty amazing, so that was my plan for the evening meal.
Another great option? Grab some food from East End Market and take it with you! If the weather is nice, you could eat outside on your balcony at The Alfond Inn. I think some food and wine would make for a romantic evening if you're with your significant other.
Domu is located at 3201 Corrine Dr, Suite 100, adjacent to East End Market. I arrived at about 5:30, and I was the only person there, which made it easy to get a table by the window. Within about 20 minutes, the place was packed.
I ordered the noodle ramen bowl with pork belly and it was incredible. I mean, in the words of Guy Fieri, it was off the hook!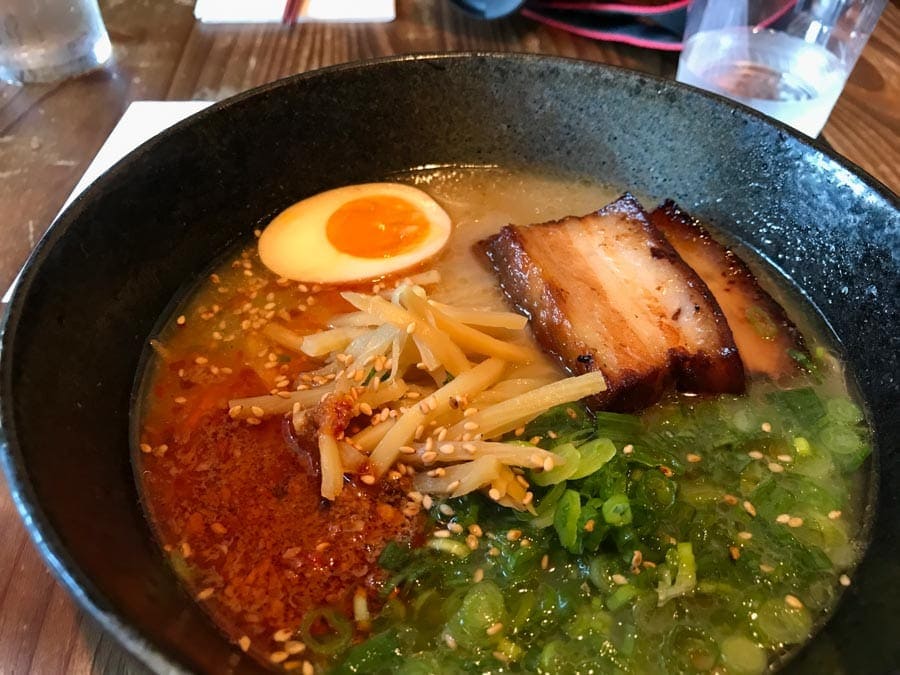 As I had plans for the next day, there was no sense in taking leftovers, so I just ate the whole thing! (Almost!)
After driving to Winter Park and spending the afternoon exploring, it was the perfect time to check into my hotel.
I can't wait to take my husband for a weekend getaway! If it's not too late, a walk around the area is a great idea, especially if you ate the whole ramen bowl, too.
Get a good night's sleep in that comfy bed, because the next day is all planned out for you! The Alfond Inn provides a coffee maker and tea if you need it when you open your eyes, like I do.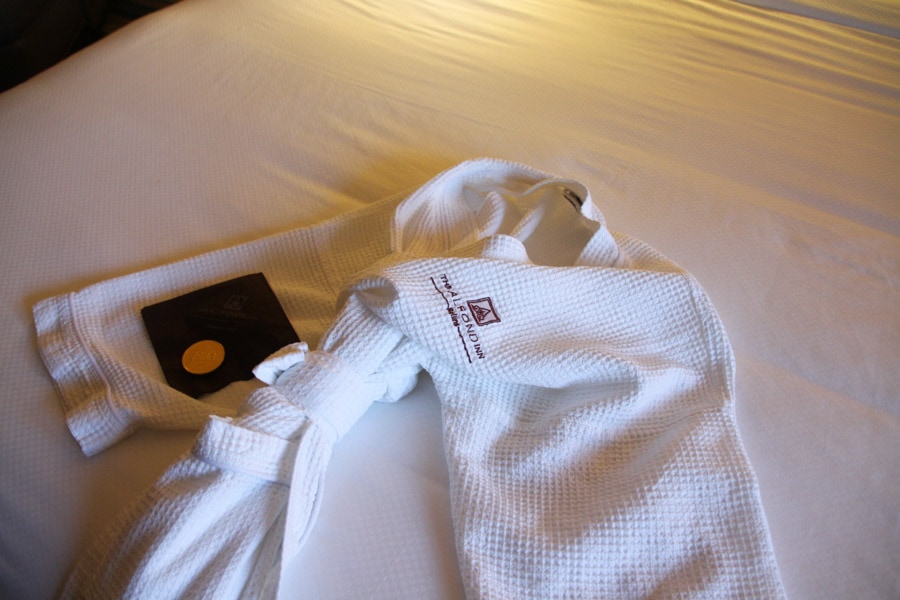 The next day, a short walk down the street will take you to Park Avenue to do some shopping or window browsing. Park Avenue is a brick-paved boulevard with darling outdoor cafes, upscale shops, boutiques, and more.
If you happen to be visiting on a Saturday, you can head to Saturday Farmer's Market, held at the old train depot, a historical landmark. The is the number one produce and plant market in Central Florida and runs from 7 a.m. to 1 p.m.
This is one of the most popular things to do in Winter Park Florida on the weekend, so expect at least a small crowd.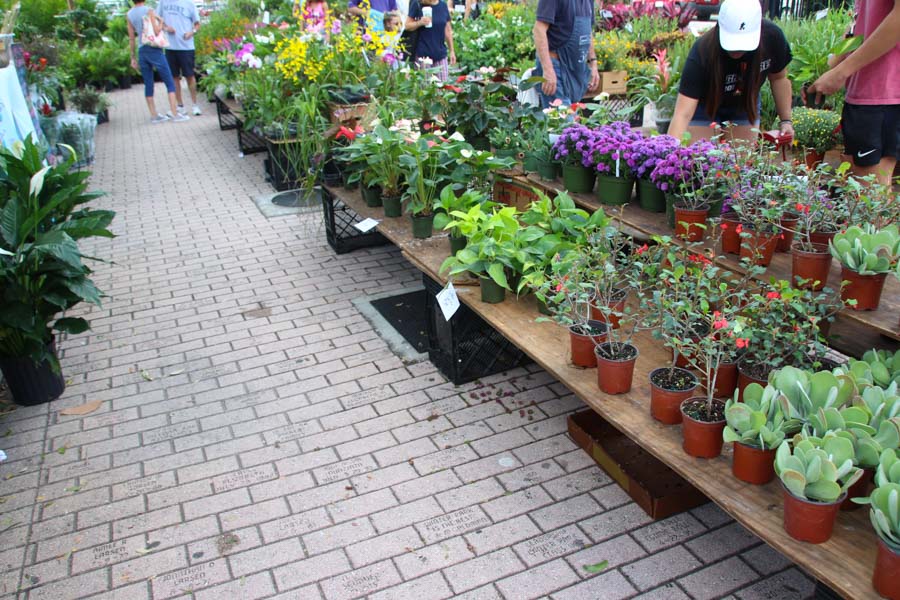 You can get that second cup of coffee from one of the local vendors or at one of the coffee shops on Park Avenue. And maybe a cookie. Just sayin'.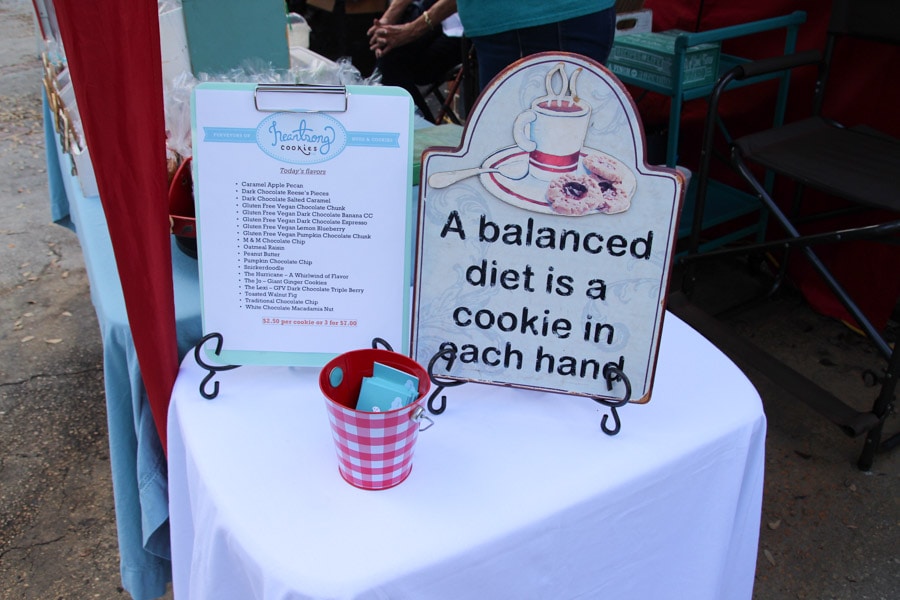 While you're out exploring, you might want to check out the Winter Park History Museum or the Albin Polasek Museum and Sculpture Garden, where docent-led tours are available. You'll also find golf, boat tours, and other activities if you have more time. The best place to start planning is at the Visit Orlando website.
Next on my list was brunch at Bulla Gastrobar. I met a friend who joined me for lunch, which was a nice surprise.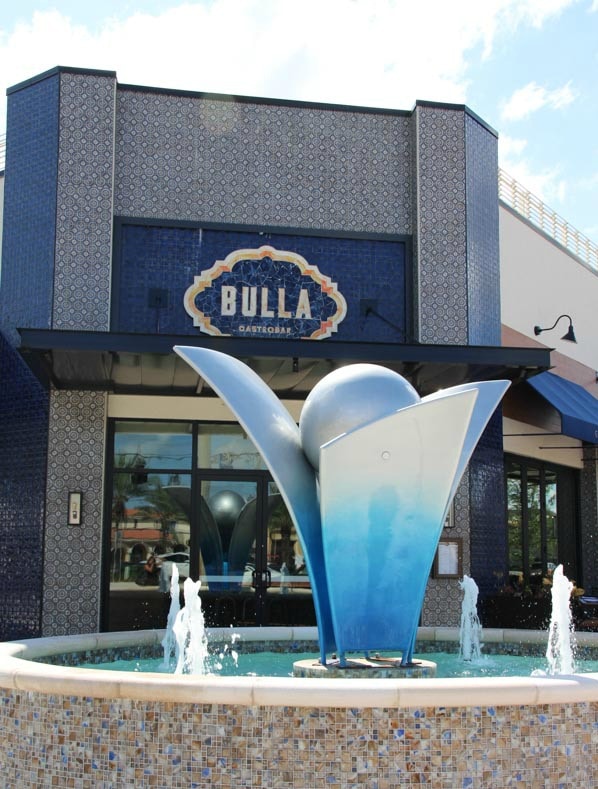 Our waiter suggested we have the Huevos Bulla, and I almost always say yes to a recommendation. I was so glad I did!
The Huevos Bulla is a bowl of homemade potato chips, Serrano ham, potato foam, and truffle oil, with eggs on top. They prepare it at your table, mixing everything together and adding the eggs at the end. It may not be the most beautiful dish, but it was fabulous!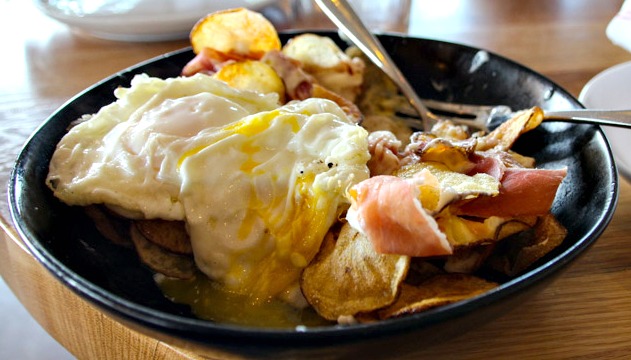 As my friend likes breakfast any time of day, she ordered the Nutella waffles. Good choice!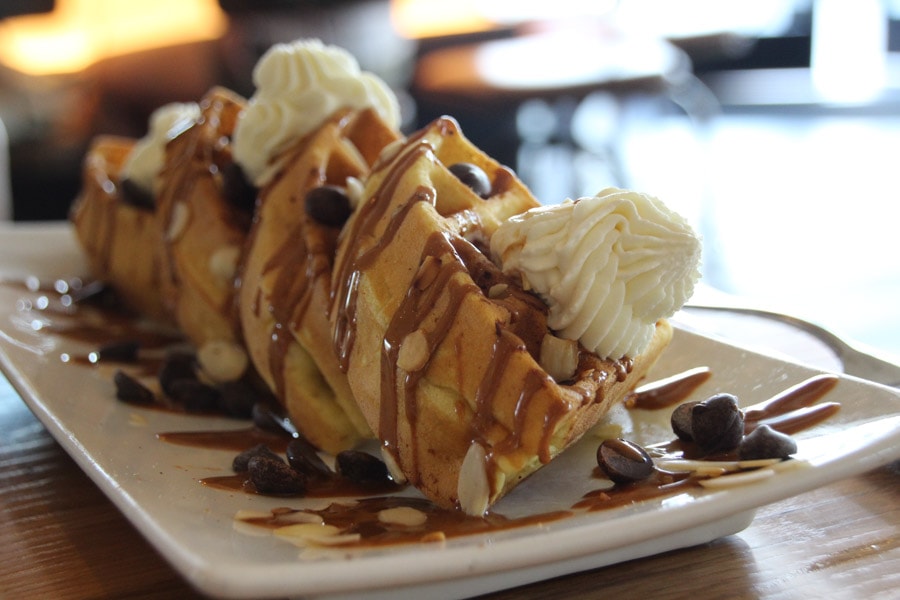 I ordered the Tuna Tartare because I will almost always order the raw tuna! It was delicious, with Ahi tuna, mango, avocado, soy-sesame vinaigrette, and a touch of Sriracha aioli served with tiny crisp taco shells.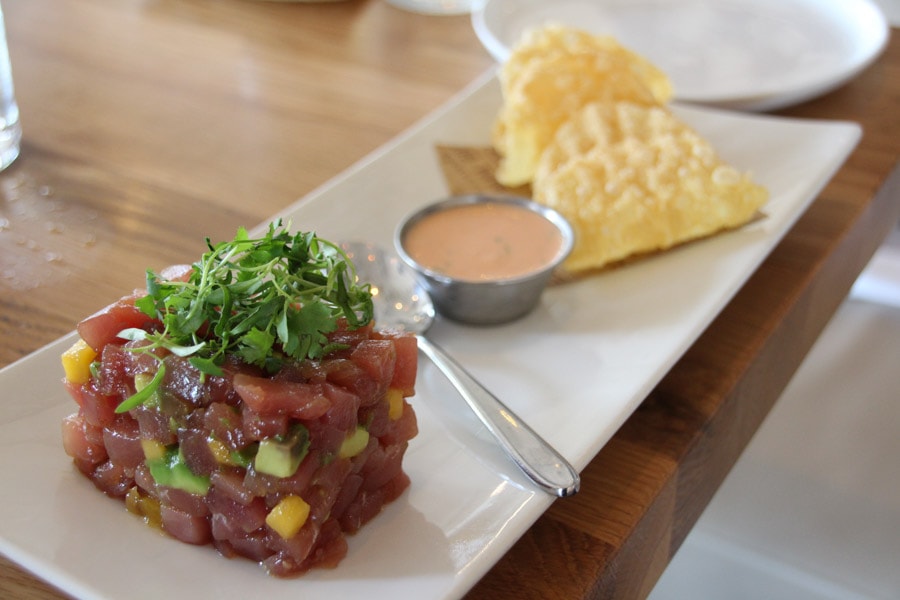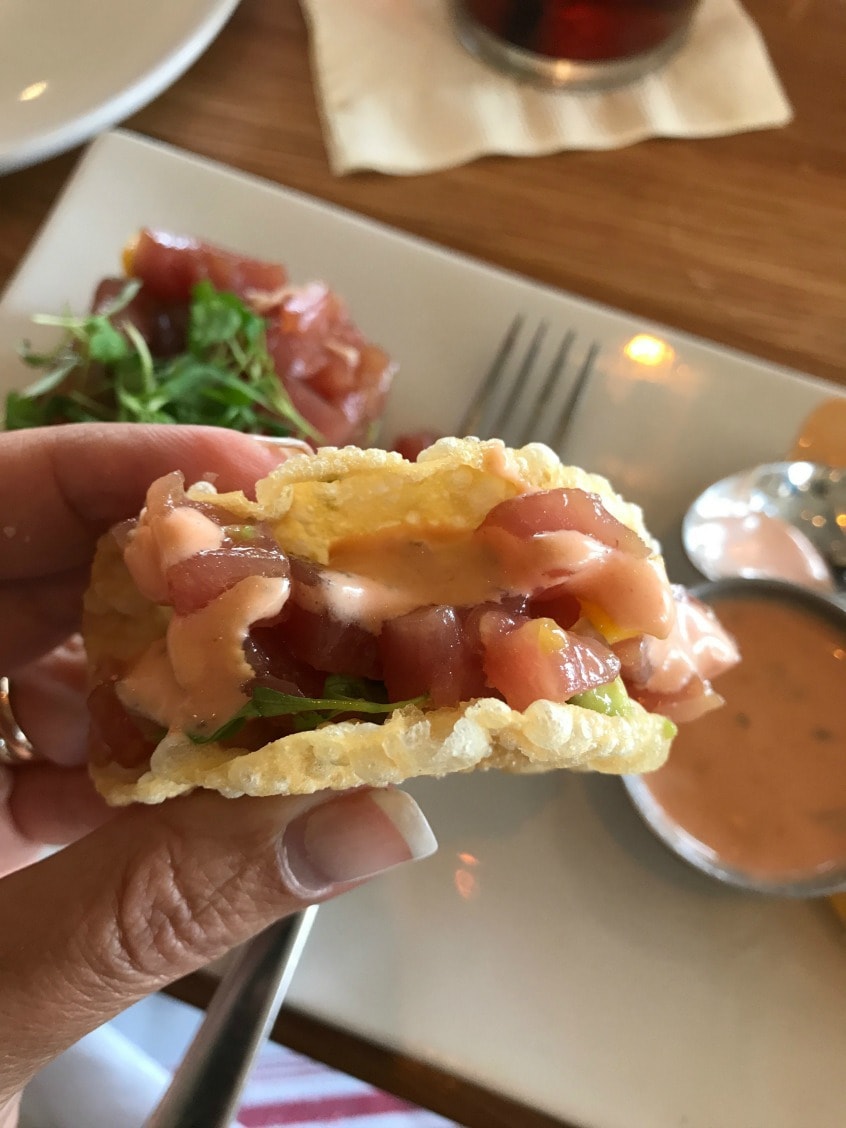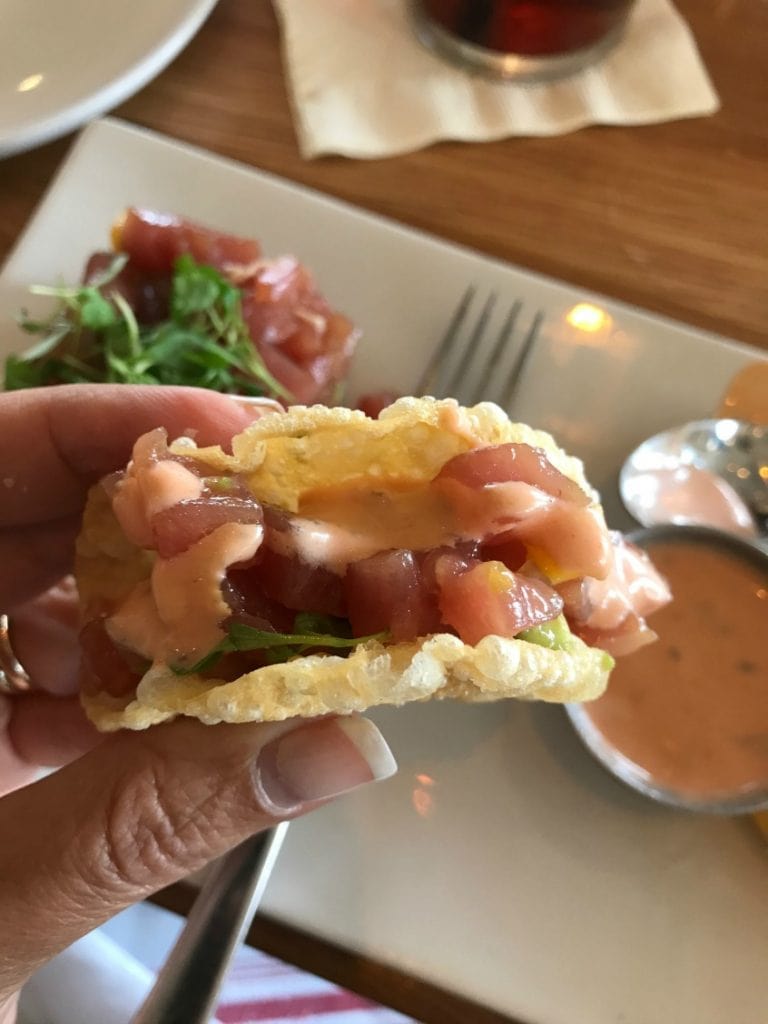 So good!
I really did not need more food, but our amazing waiter wanted us to try the Smoked Salmon Crostini. As I love seafood, I was in heaven.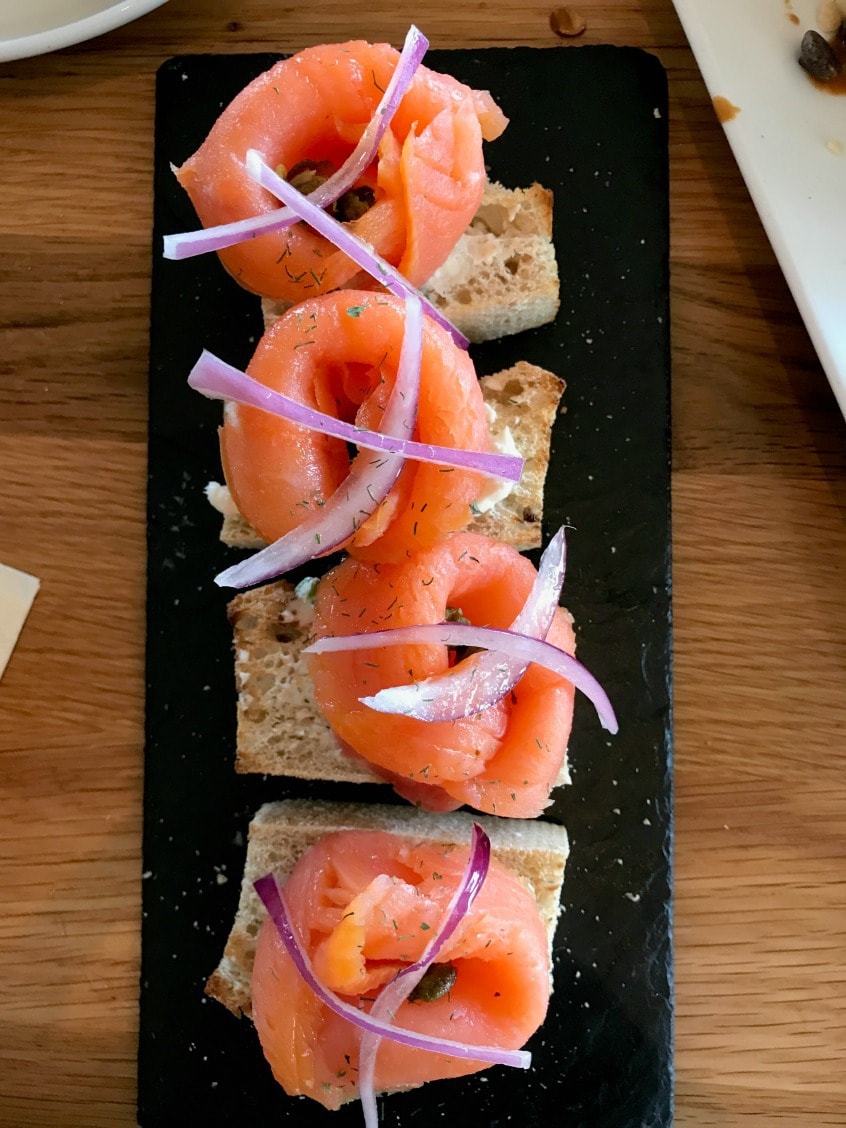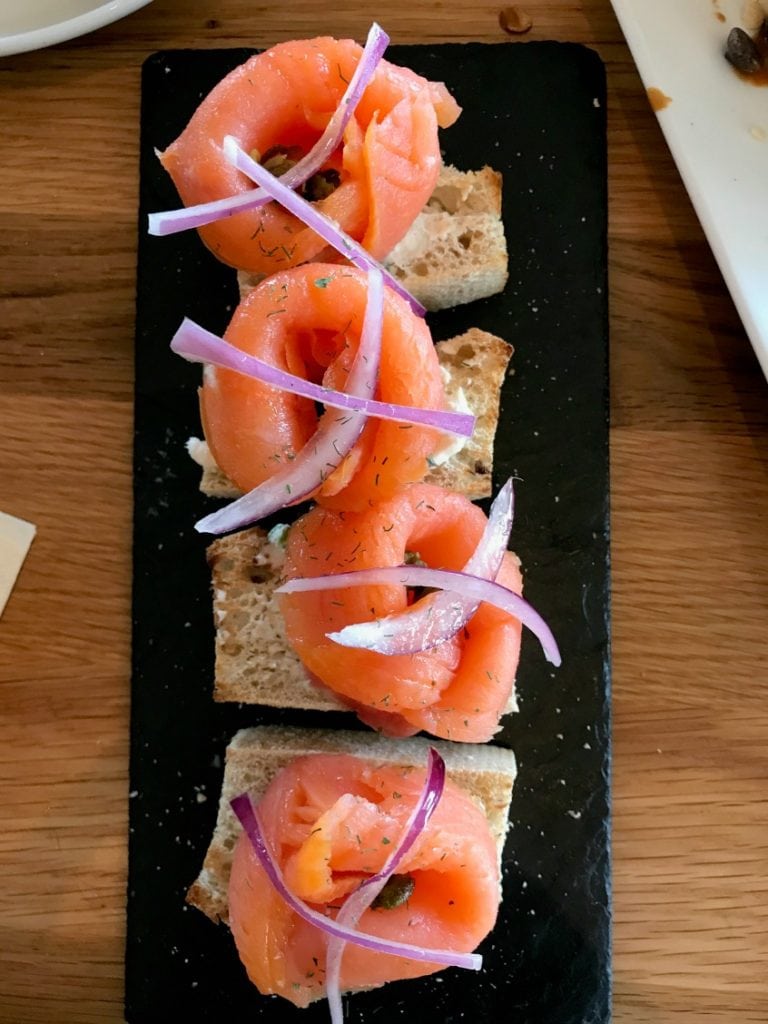 The menu at Bulla Gastrobar is huge with so many choices. I always try to order small plates so I can try more dishes. The Brunch Menu also gives you a lot of choices. Please let me know if you go (and tell me what you ate!)
There's a new Bulla Gastrobar opening in Tampa, which will be the fourth location in Florida, including Coral Gables and Doral. You can also find them in Atlanta.
My friend headed home and I headed to the Morse Museum. Visit Orlando had told me about the Tiffany Exhibit, so I was curious to see it.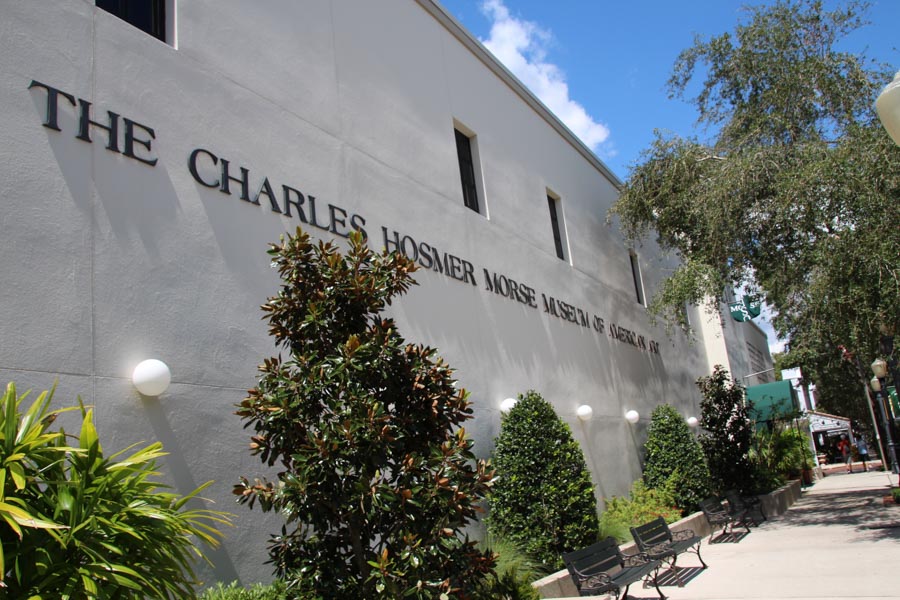 Tiffany at the Morse is a very interesting exhibit where you can learn all about the life of Louis Comfort Tiffany, best known for his stained glass. The Morse Museum has the most comprehensive collection of Tiffany works.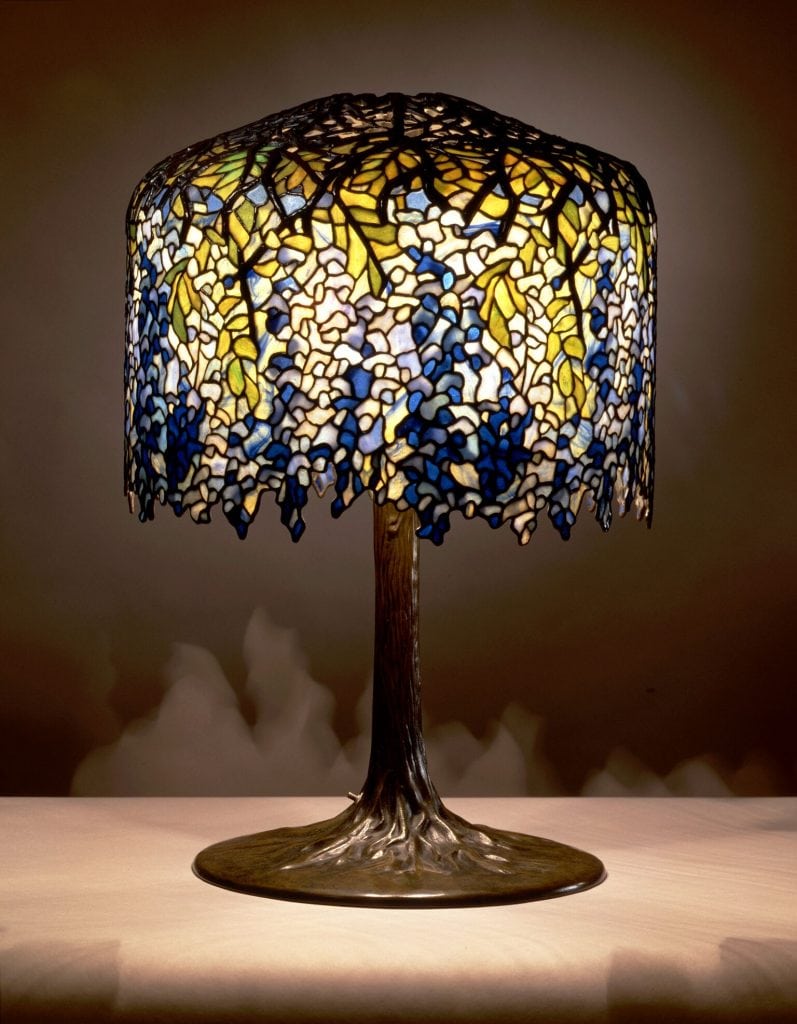 The Chapel is astounding. Truly amazing to see. Tiffany exhibited the chapel in 1893 at World's Columbian Exposition in Chicago.
The interior was installed at the Tiffany & Co. pavilion. Louis Comfort's father was the owner of Tiffany & Co., started with a $1,000 advance from his father. Talk about a legacy.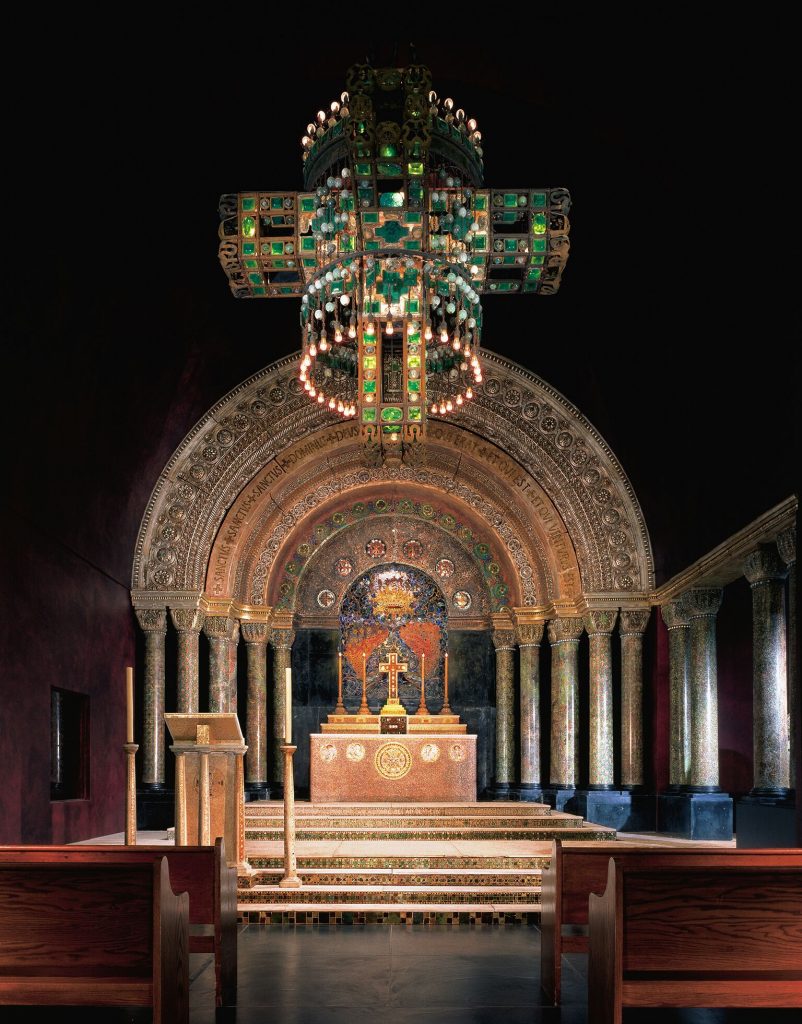 And though the Tiffany collection was fascinating, there is a lot more to see at the Morse Museum.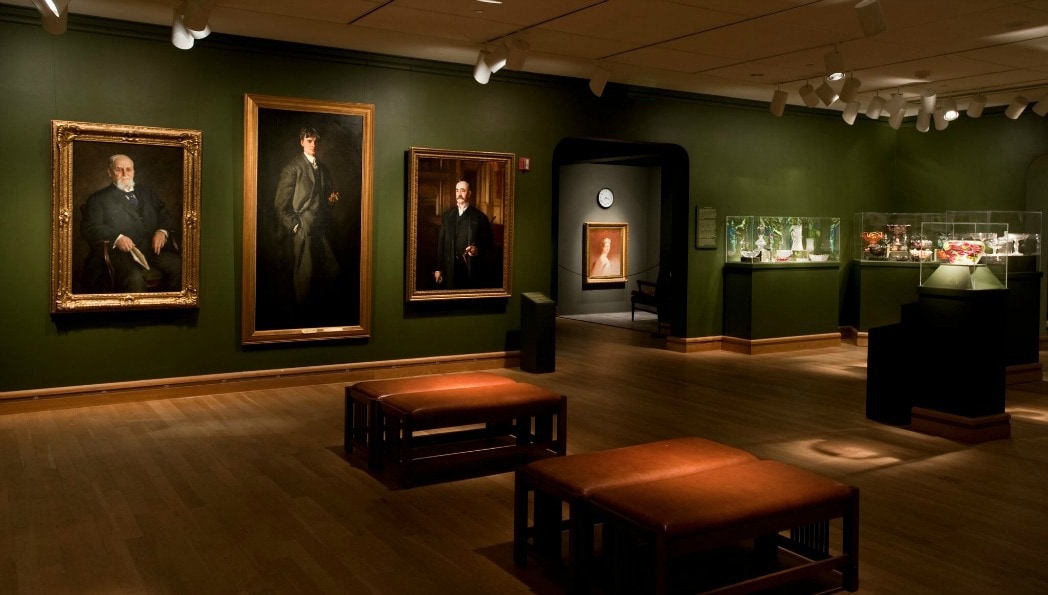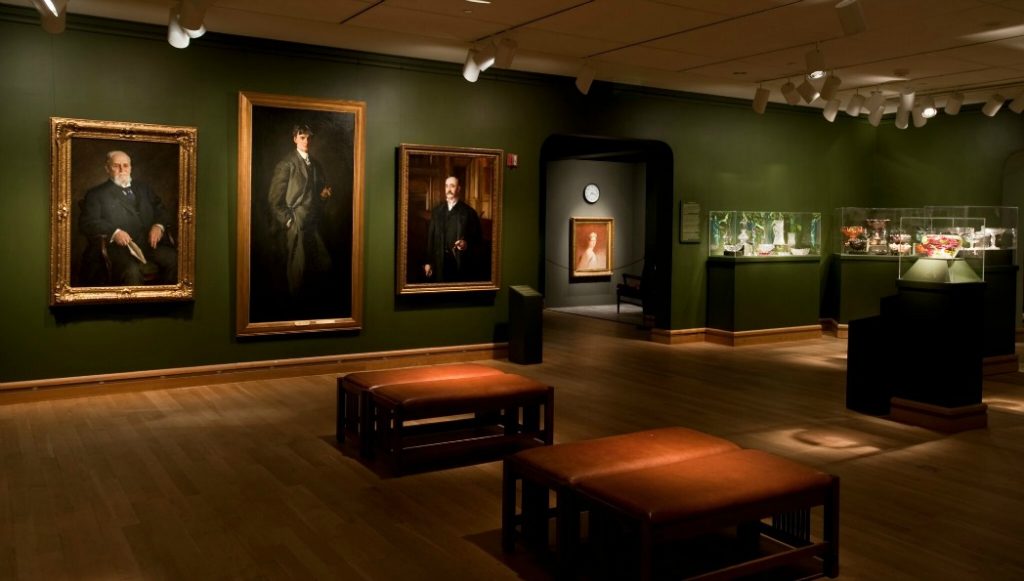 Morse was a leader in the arts and crafts movement, and there is quite a collection of American Art pottery.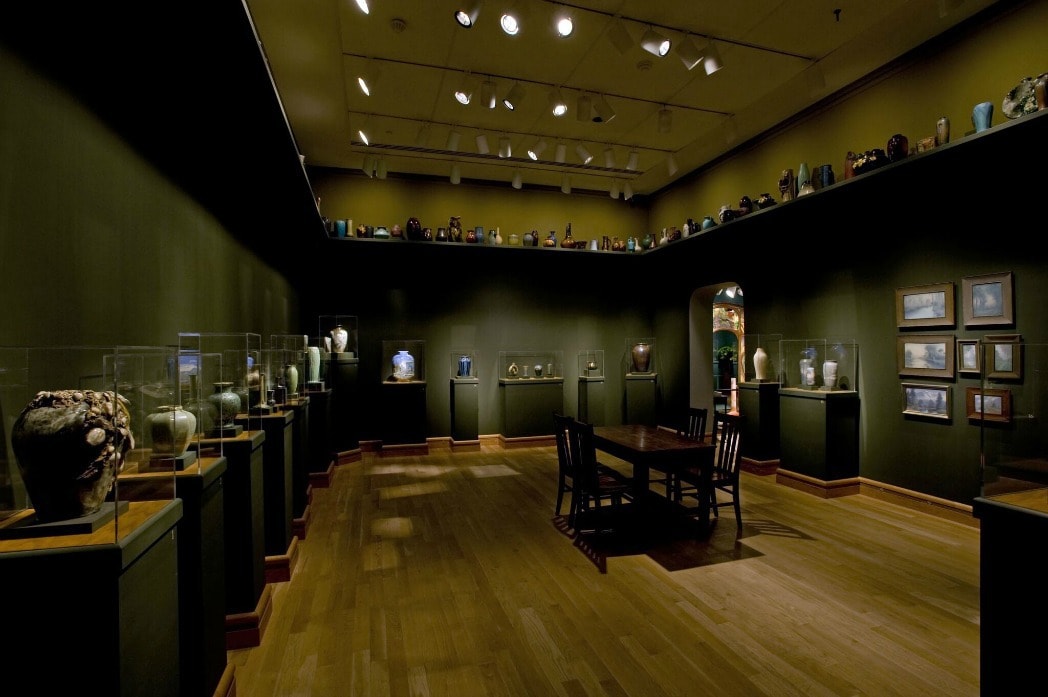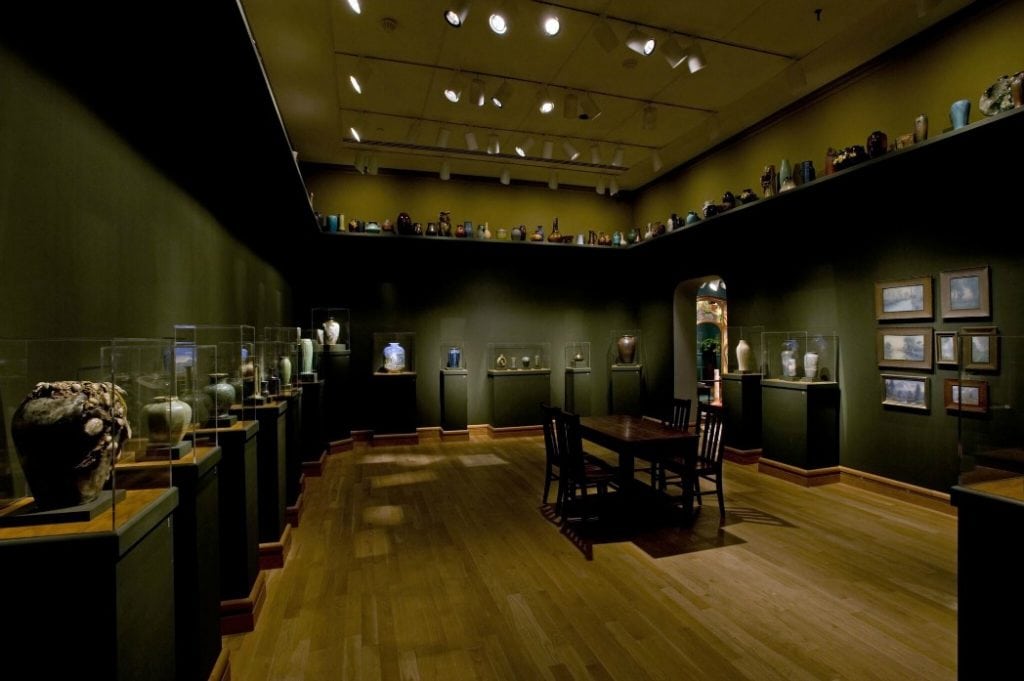 After checking out all these things to do in Winter Park Florida, you may need a nap or you may need coffee! I needed coffee so headed back to Park Avenue before going back to The Alfond Inn to freshen up for dinner.
If you have a sweet tooth, you may want to stop by Peterbrooke Chocolatier for their popular chocolate-covered strawberries. I had heard they were fabulous but never made it in.
I was glad I had time to relax in my room. The hotel is so wonderful, so do try to spend some time there between all the running around.
I was excited to be dining in at Hamilton's Kitchen, so I just walked downstairs for my 7 pm reservation. The restaurant is lovely, and I asked for a table outside, though they did have one reserved by a window. It was a beautiful evening, so I was glad I switched.
My waiter was busy but attentive, and I started with a glass of pinot noir and the watermelon salad. I ordered the filet with vegetables on the side for my entree. The meal was fantastic, and I ordered another glass of wine and sat on one of the couches in the bar area for a bit before heading to bed.
I only had a couple of things to do in Winter Park Florida the next day before heading home.
If the weather is good (and it's almost always good in Orlando!) head to Lake Eola for a stroll around the lake.
The Orlando Museum of Art was my last stop before heading home. Located at 2416 N. Mills Avenue, the OMA has collections of African Art, American Art, Art of the Ancient American, a Contemporary Collection, and so much more.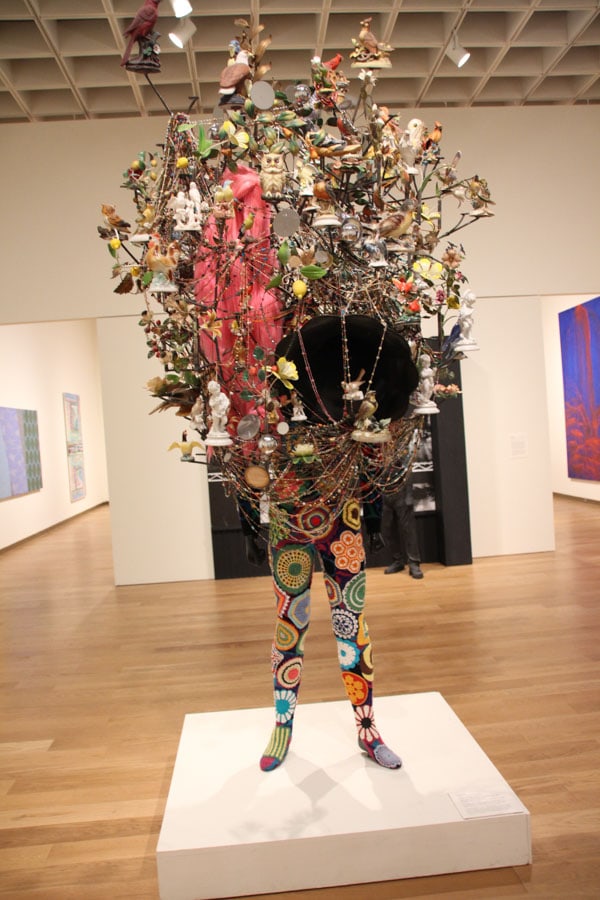 One of my favorites is a piece below from Chuck Close. This is a portrait of his wife that is made up entirely of fingerprints, all in the same color. He overlapped the prints to give depth to the portrait. I thought it was so inspiring.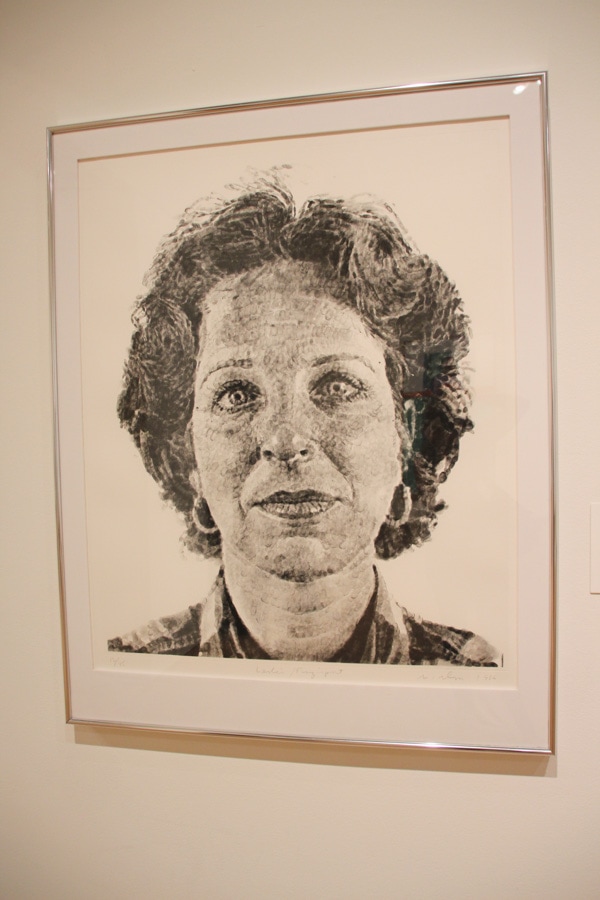 I found myself thinking of my kids when I was browsing the Chris Raschka exhibit.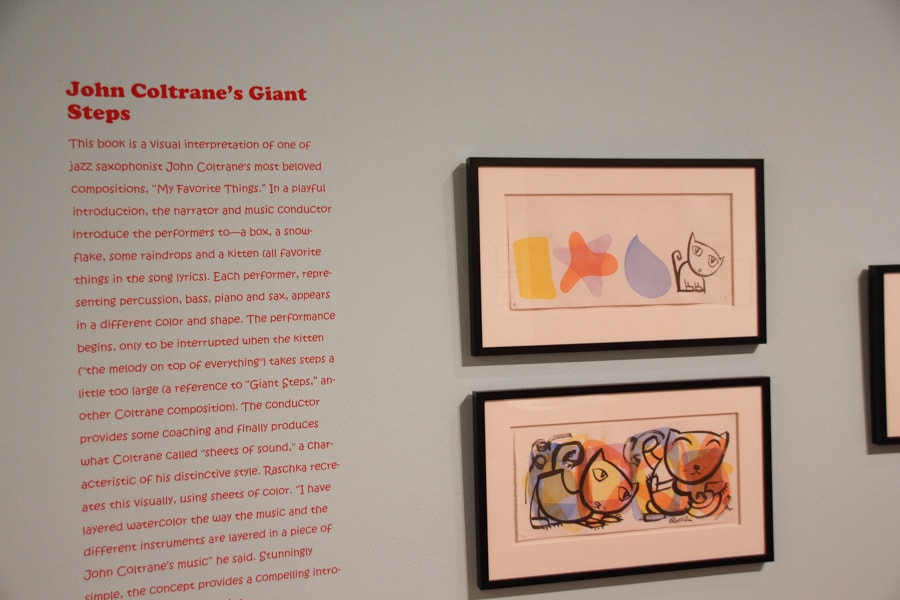 We would have hung out in this area for an hour when they were little. They are both in college for art degrees now.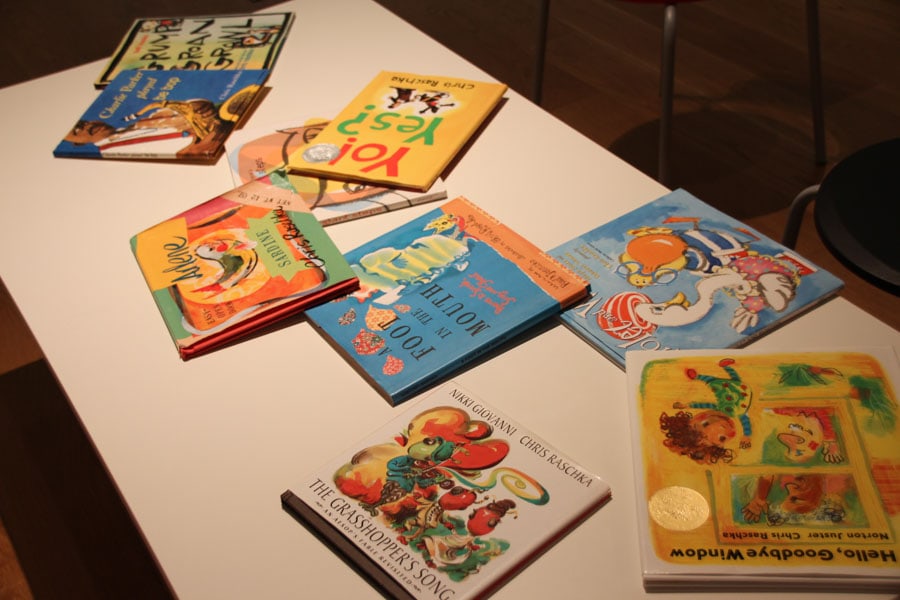 Unfortunately, this exhibit is leaving as of October 29, but maybe it will end up at a museum near you.
Baggage Claims was also an interesting exhibit, especially for someone who loves travel. Looking closely, you can see a city or village on a hill. It was quite remarkable.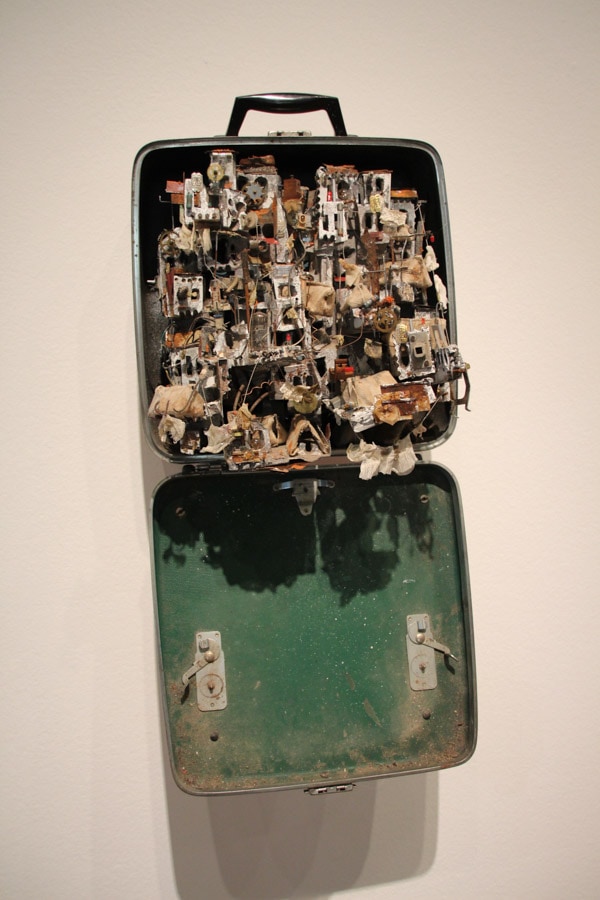 The OMA has tours going on throughout the day, so check the schedule if you'd like help navigating or to learn about a specific collection or exhibit.
It was time for me to hit the road for my 90-minute drive home, but I was already making plans to come back.
There were still so many things to do! Remember, if you need more ideas for things to do in Winter Park Florida, the Visit Orlando website is the place to start.
By the way, if swimming with manatees has forever been on your bucket list, you can do that just a couple of hours away. Stay at Plantation Crystal River and they can help you book your trip, and your launch point is right on site!
Like our content? Follow us on Pinterest!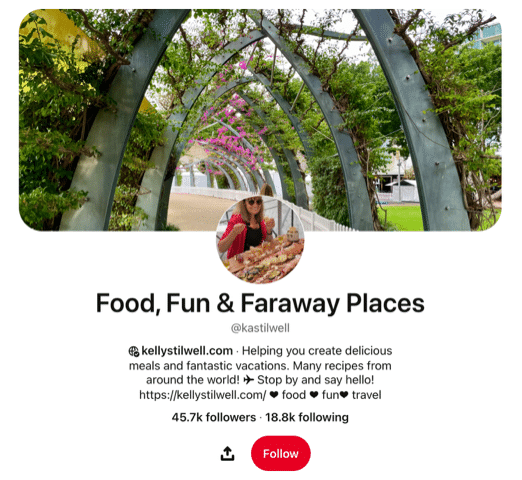 More Florida Destinations