Having access to all these Weight Watchers desserts recipes means you can have your cake (and ice cream!) and eat it, too.
Now that you have this long list of delicious recipes, you won't be tempted with those high-calorie sweets that can destroy your weight loss goals. Love cookies? Check out these Weight Watchers cookie recipes!
Make a batch of a few of these treats so they are on hand at all times! And if you're just looking to cut back on sugar, check out this sugar free pound cake recipe. It's delicious!
Most diets will deprive you of sweets of all kinds. The few that have sweets factored into the plan usually have bland, tasteless desserts that don't truly satisfy that sweet tooth.
I don't know about you, but if I'm allowed to eat something sweet when I want it (within reason, of course) I am very much less likely to cheat and be able to stay with the program.
A piece of apple with a smidge of peanut butter doesn't really cut it for me when I want something sweet. Plus, my family is always asking me to make dessert. Trust me, your family will love these desserts as much as you do!
The key is being prepared and knowing those Weight Watchers recipes Smartpoints! That's why I'm so excited to have all these great ideas in one place for you, most with low Points, too.
I have actually had a hard time using all my Weight Watchers points, especially when I'm exercising every day and get those extra points for activity.
Why not reserve a few points for one of these really special chocolate recipes, like Snickers Bar Pie or Oreo Fluff?
No matter what you're craving, there are Weight Watchers dessert recipes for you to try. Using a recipe that includes points value means you can enjoy it and lose that weight without worry.
Go ahead and choose a couple of favorites and add some of these ingredients to your grocery list now. It doesn't help to have the recipes if you don't make them!
TIP: By the way, you could take any of these sweet desserts to a party, and no one has to know they are Weight Watchers! This way you can have dessert at a gathering and still stay on track. (And your friends who are watching their weight will thank you.) Want to make something fun for the kids? They will love these turkey cupcakes!
Just click on any of the links within each recipe to go to the full recipe instructions. And you really should see our new secret weapon - more info in on our new scale below!
Weight Watchers Desserts everyone will Love
Let me know which of these Weight Watchers dessert ideas is your favorite!
If you like this post for easy Weight Watchers desserts, save it to Pinterest for later so can see it, too. I'd SO appreciate it!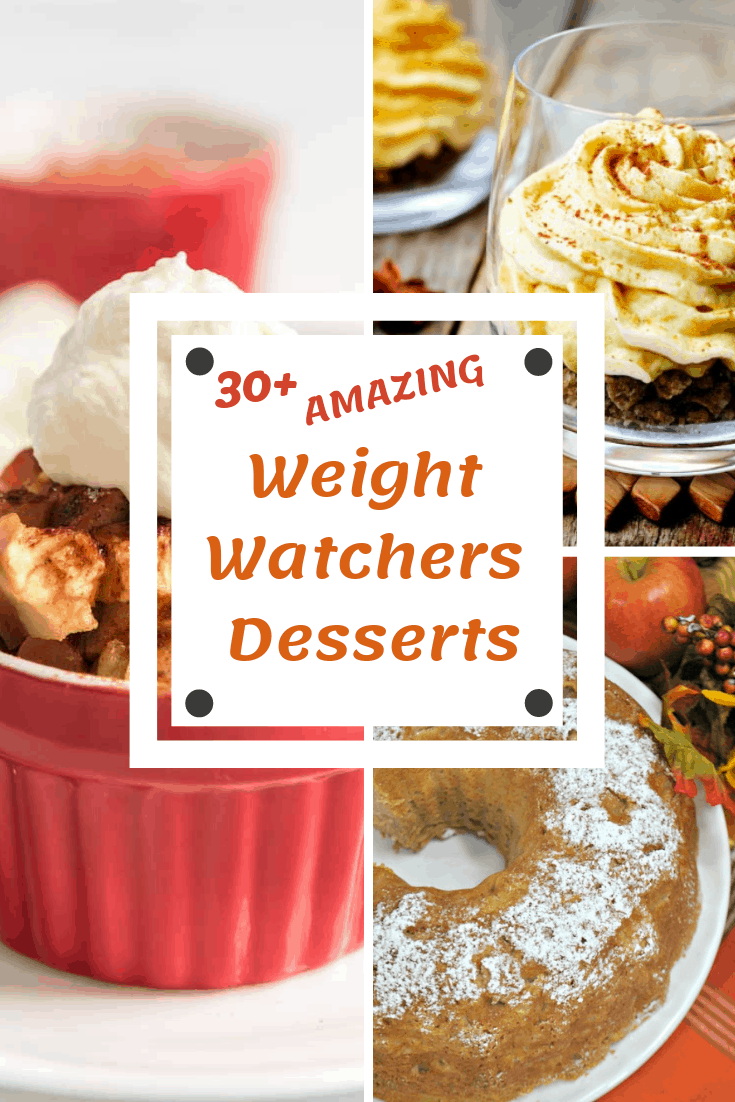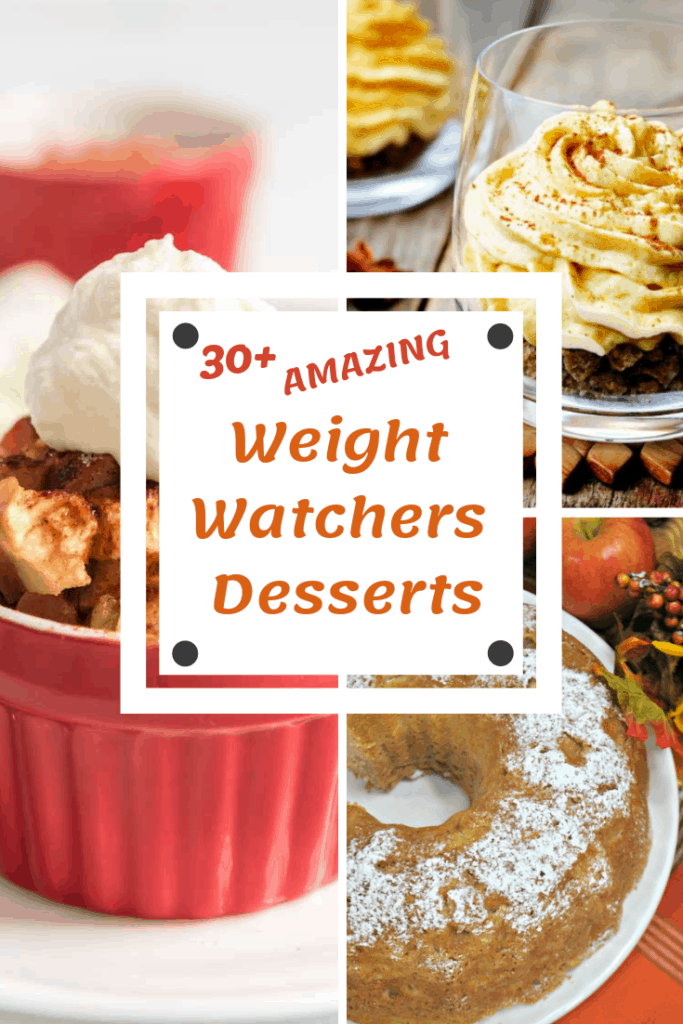 More Weight Watchers Dessert Recipes
Love chocolate? Check out these Weight Watchers Brownies.
Really looking to keep the points low? You'll also want to bookmark this list for Weight Watchers desserts under 4 points!
Love chocolate? Here's a fabulous list of nothing but Weight Watchers chocolate desserts.
And if you love candy, here's your SmartPoints Guide to Candy, right from Weight Watchers! Enjoy!
Weight Watchers Lunch & Dinner Recipes
And though I can't live on dessert (though I'd be willing to try), I've got quite a few recipes for lunch and dinner, too. These Weight Watchers Wraps have been very popular and are so easy.
Everyone loves this list of Weight Watchers pizza recipes. I also just made this Weight Watchers Chicken Pot Pie and it was divine!
Looking for super easy? Check out these Slow Cooker Weight Watchers Meals.
And that secret weapon I was telling you about...
If you found some recipes you liked, please give us a 5-star rating! Thank you!