Having access to Weight Watchers desserts means you can have your cake and eat it too. Now that you'll have 20 Weight Watchers dessert recipes in your arsenal, as long as you keep these treats on hand, you won't be tempted with those high-calorie foods.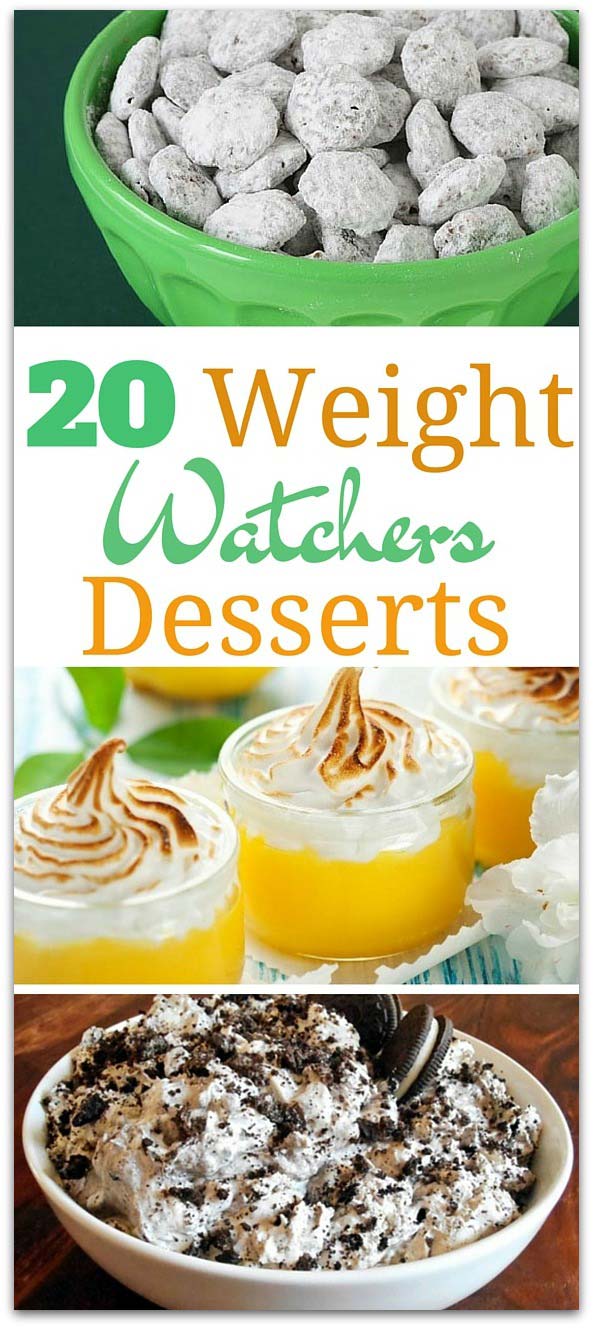 Most diets will deprive you of sweets of all kinds. The few that have sweets factored into the plan usually have bland, tasteless desserts that don't truly satisfy that sweet tooth. 
I don't know about you, but if I'm allowed to eat something sweet when I want it (within reason, of course) I am very much less likely to cheat and stay with the program.
A piece of apple with a smidge of peanut butter doesn't really cut it for me when I want something sweet. Plus, my family is always asking me to make dessert. Trust me, your family will love these desserts as much as you do!
I have actually had a hard time using all my Weight Watchers points, especially when I'm exercising every day and get those extra points. Why not reserve a few points for a really special Weight Watchers dessert, like Snickers Bar Pie or Oreo Fluff?
No matter what you're craving while on Weight Watchers, there is a recipe for you to try. Using a dessert recipe that includes points value means you can enjoy it and lose that weight without worry. 
Why not just plan to have a little something on hand for when you have that craving, and plan for those few extra points?
Take any of these to a party and everyone will rave about it. No one has to know these are Weight Watchers desserts!
20 Weight Watchers Desserts
Easy Apple Cake | Food, Fun & Faraway Places This apple cake is so moist and delicious. It's a perfect dessert for transporting to a gathering, and kids love it, too.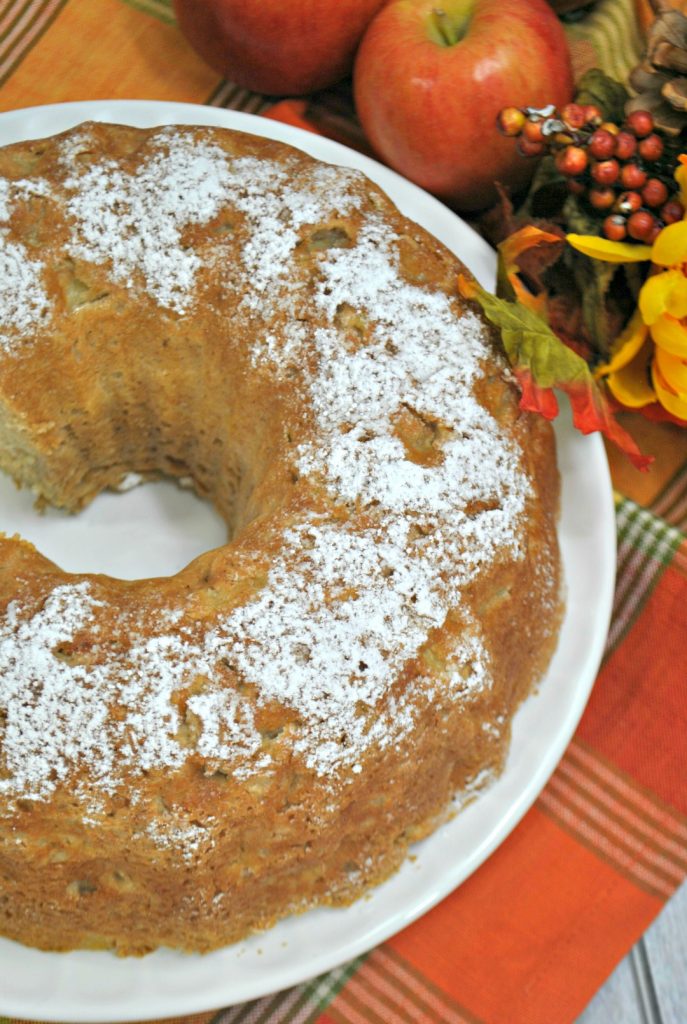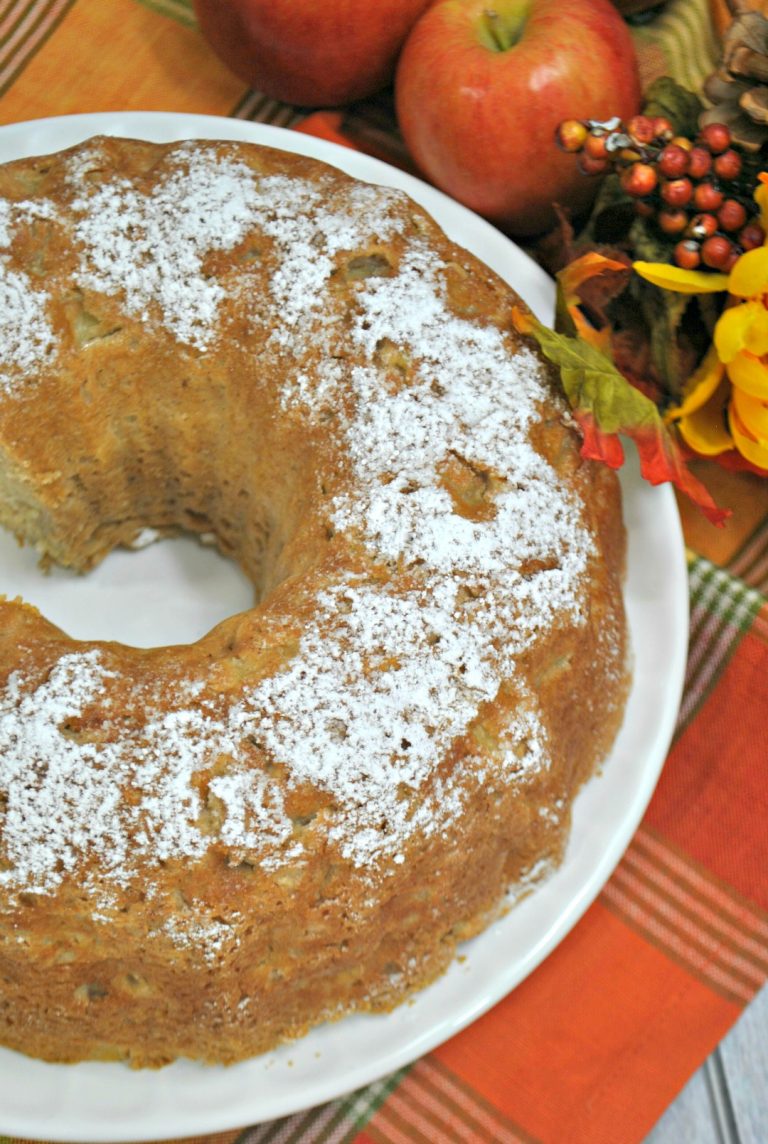 Lemon Dessert |  from KitchMe
I love anything lemon, and these little lemon meringue desserts are so perfect for a dinner party- or a party of one (me!) 
Pineapple Cake | Simple Nourished Living Pineapple is another one of my favorite desserts, and this recipe has only two ingredients! How easy is that?
Peanut Butter Whip Frozen Treats | Just 2 Sisters Peanut Butter is usually a big no-no when you're dieting, but you can have it on Weight Watchers. 
Oreo Fluff | 77 Recipes Oreos are just so good, aren't they? This dessert will be your new favorite. It only has 3 ingredients!
Sunshine Cake | Recipe Diaries I love that there is an option to make this light, too. Your kids will love this treat.
Cobbler Cake | Madame Deals Cobbler is so good, especially when it has mixed berries. You won't believe this is a Weight Watchers dessert.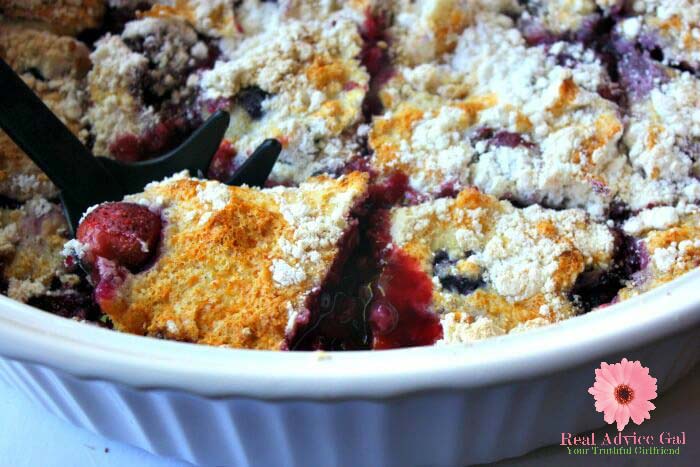 Lemon Squares | Housewives Of Frederick County More lemon deliciousness! Treat yourself!
Strawberry Pie | Food Only 4 ingredients on this one and SO easy to make!
Butterfinger Pie | Laaloosh Love Butterfinger candy? This one will be on your regular rotation!
Strawberry Shortcake Trifle | Pointless Meals Think Strawberry Shortcake, but without all the fat and calories.
Snickers Bar Pie | The Pretty You Project Who doesn't love Snickers Bars? 
Peach Cobbler | i Save A to Z It used to be that peaches were only around for a couple of months, but you can find them most of the year now if you want to use fresh. This recipe calls for frozen. Stick a couple of bags in the freezer so you can whip this up anytime.
Strawberry Cheesecake Pinwheels | Emily Bites I love these because I don't have to think about portion size.
Skinny Frozen Smores | Skinny Kitchen This is another one of my favorites!
Peanut Butter Apple Nachos | Recipe ms Your whole family will ask for this one again and again!
Strawberry Banana Greek Yogurt Muffins | Drizzle Me Skinny I love muffins, so I pop them in the freezer for a sweet treat or breakfast.
Crustless Apple Pie | The Happier Homemaker Who needs crust when the filling is this delicious?
Puppy Chow | Gimme Some Oven Think Muddy Buddies!
Mexican Unfried Ice Cream | Skinnytaste Yes, you've died and gone to heaven with this one!
Pineapple Angel Loaves | Live Laugh Rowe Angel cake and pineapple are a couple of my favorite things, so paired together is so good!
***If you love Weight Watchers Recipes, you'll want to grab this amazing price on Weight Watchers Magazine! Use code Stilwell and get it at $4.95 for the YEAR! This is a limited time offer so don't wait!***
If you like this post, please pin it by clicking on the P for Pinterest! This way others can see it, too. I'd SO appreciate it!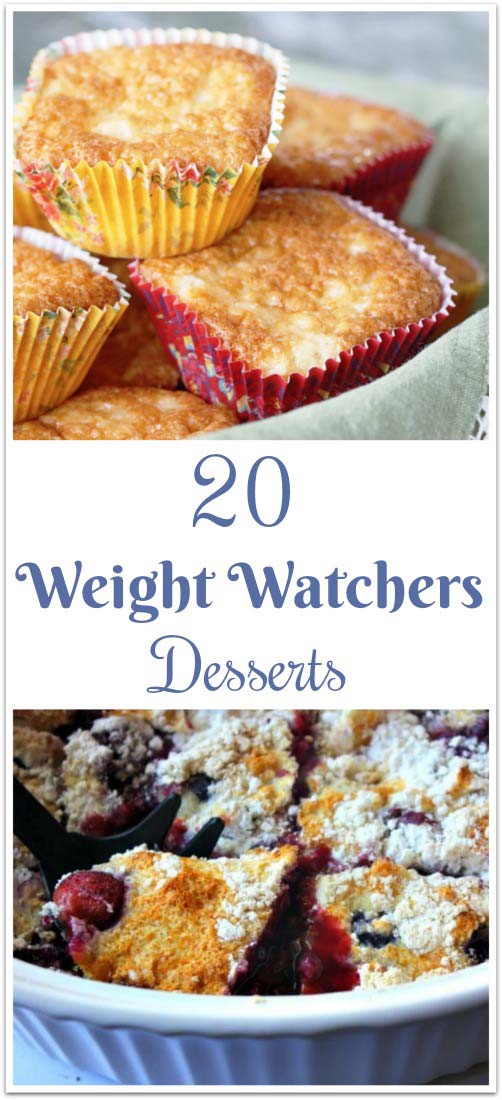 Weight Watchers Dessert Recipes: Cookies
If you're more in the mood for cookies, check out these cookie recipes based on the Weight Watchers plan! Love chocolate? Check out these Weight Watchers Brownies. Really looking to keep the points low? You'll love this list where all the desserts are under 4 points!
Weight Watchers Lunch & Dinner Recipes
And as a girl can't live on dessert (though I'd be willing to try), I've got quite a few recipes for lunch and dinner, too. These Weight Watchers Wraps have been very popular and are so easy. I just made this Chicken Pot Pie for Weight Watchers and it was divine!
Need more choices? Check out these Fix It and Forget It Recipes created for Weight Watchers.
By the way, the Weight Watchers: 101 Quick and Easy Recipes for Rapid Weight Loss
 is on sale! I can't guarantee the price or availability, of course, but grab it while you can!
And if you are just starting out or not having success, check out this Weight Watchers Starter Kit. There may be little things you can change that will make big changes to your success. Good luck!