I have so many ideas for things to do in Belize. This vacation destination should be on every traveler's bucket list.
With its pristine sands, gorgeous waters, and a variety of activities and locations to enjoy, a Belize getaway offers something for everyone.
It may have been a while since you've been on a vacation. While you're thinking about where you want to go, let me tell you about our trip to Belize, and why it made such a great family vacation for us.
Planning a Belize Vacation
If you've thought about vacationing in Belize - or even if you haven't - the following list of things to do will give you a handful of ideas about taking a trip to this paradise, including what to do when you get there.
With jungle on one side and beach on the other, the geography of Belize offers something for everyone. For those who just want to kick back and relax, the beach and warm tropical waters make for an inviting spot.
For those who want a more active vacation, Belize offers fishing, snorkeling, caving, hiking, and so much more.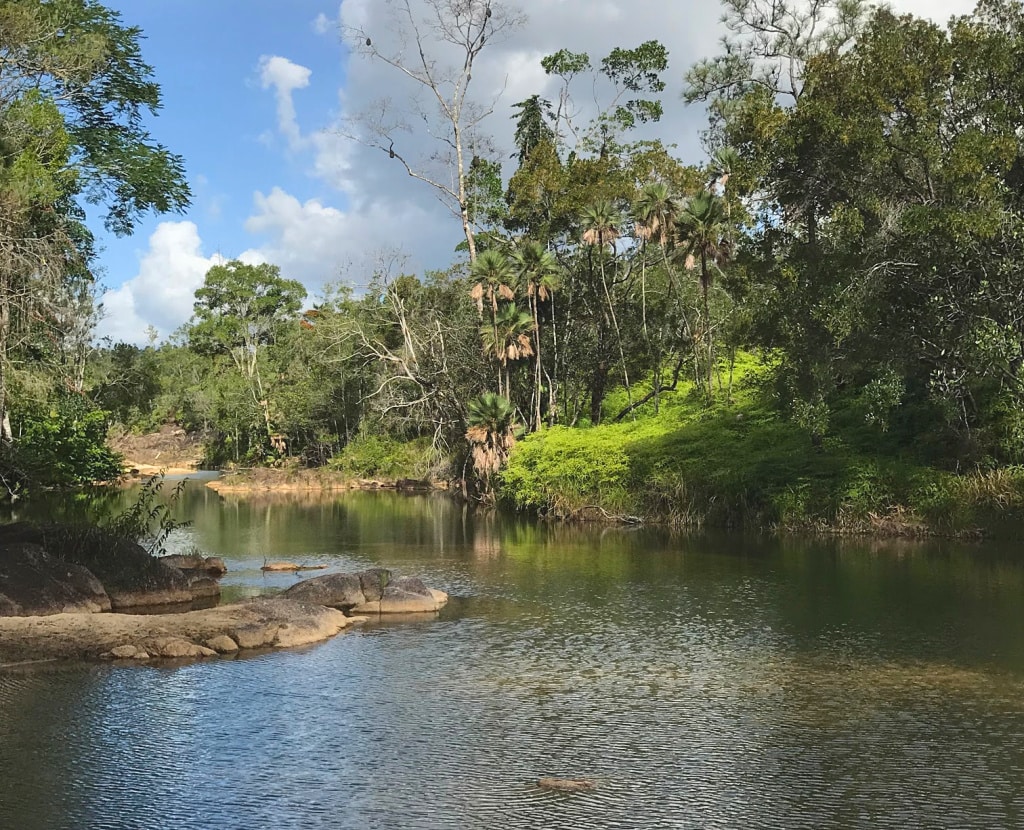 The weather in Belize is fairly temperate. Temps rarely dip below 70 degrees there. September is the month that sees the most rain in the country, while April sees the least.
We took our trip in July, and we only had rain for part of one day. It was a nice, cool rain - just enough to cool things down a bit.
Foodies can find all sorts of wonderful opportunities to stretch their palates. The restaurants in Belize serve up fresh ingredients in a variety of unexpected ways.
For example, Rum Fish in downtown Placencia serves up popcorn ceviche, a tasty treat. Whatever you're looking for in a tropical vacation, I'm betting you'll find it in Belize.
Belize Vacation Lodging
If you're wondering where to stay in Belize, you should definitely check out where we stayed. We began our vacation in Belize's jungle. Blancaneaux Lodge is a Coppola Hideaway property owned by Francis Ford Coppola and is an upscale Belize resort.
We found out there was also a Coppola Hideaway property at the beach, so we decided to split our time between the two locations, beginning with the Blancaneaux lodge located in the Cayo district.
Don't worry, both Belize resorts can set up your transportation, so just leave everything to them. And if you happen to be a member of the Coppola wine club, there's a discount in store for you.
Ask about Belize island vacation packages where your activities are included. It's so nice to not have to worry about setting things up once you're there.
Blancaneaux Lodge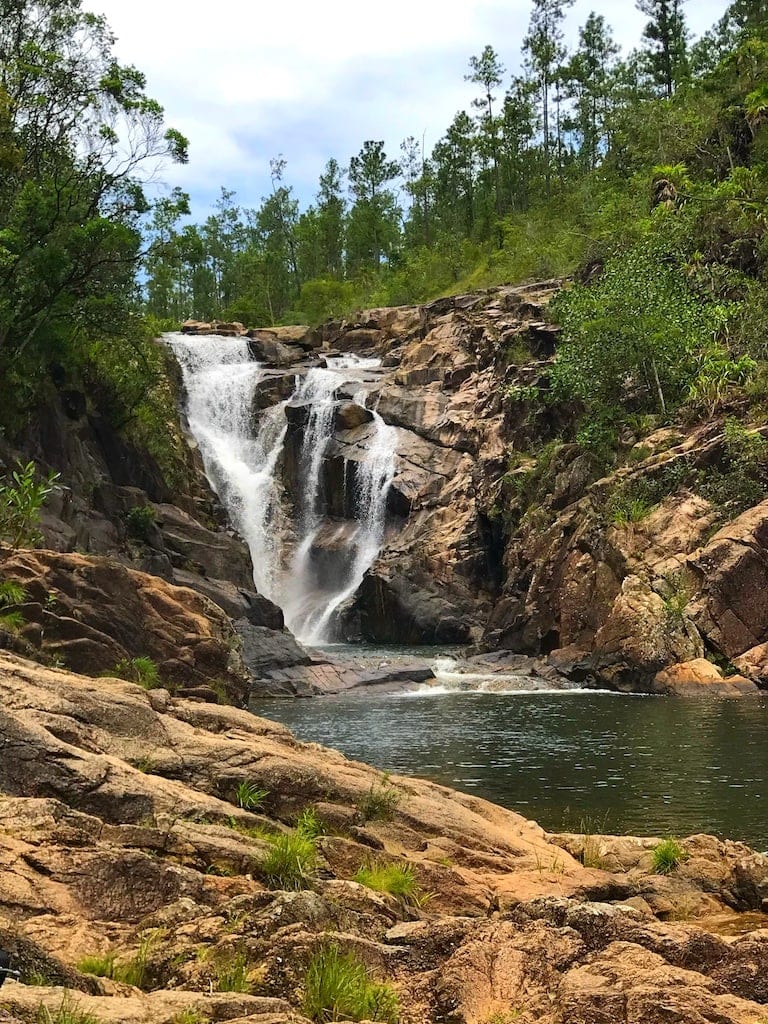 The Lodge is truly gorgeous. Located in the Mountain Pine Ridge Forest Reserve right on Privassion Creek, the Lodge is the kind of place where you can truly get away from it all.
We had two separate bedrooms and a family area that was open to the outside. We even had a hammock on the porch.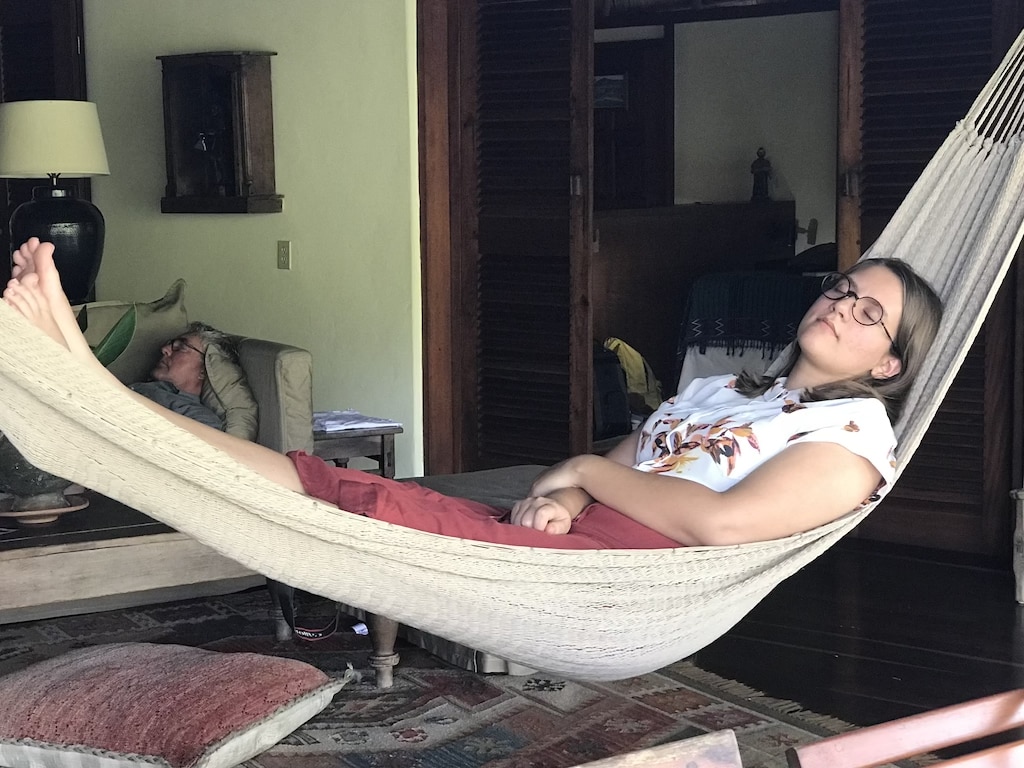 Both bedrooms were lovely. We had a queen room and our daughters shared a room with two twin beds.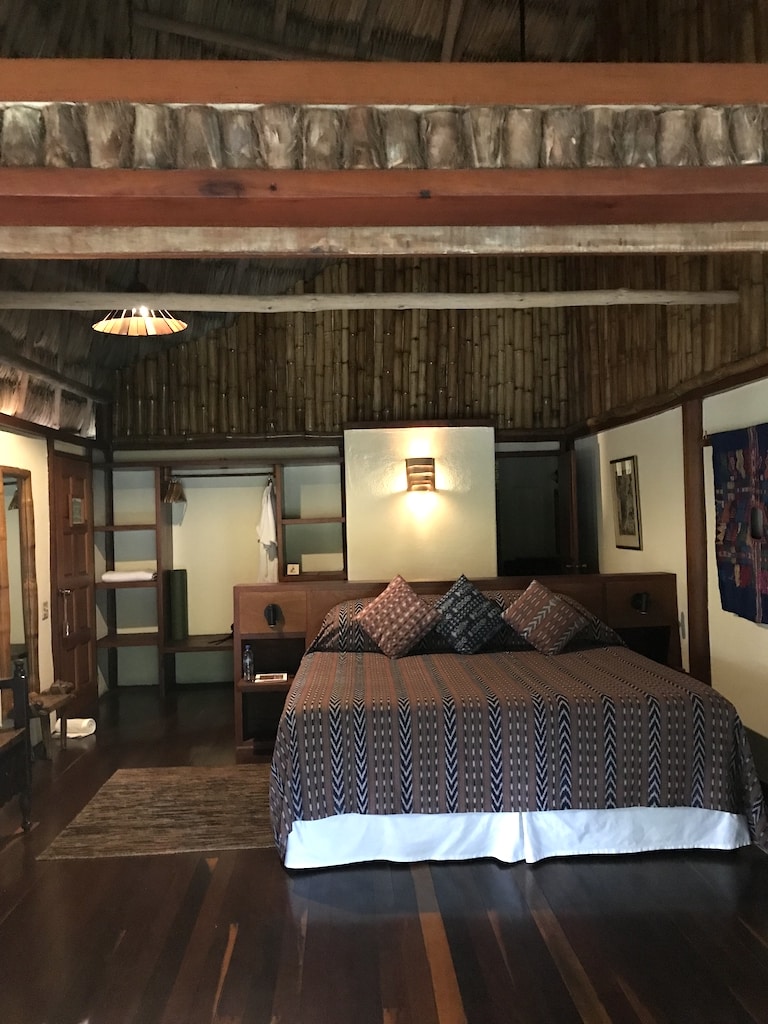 There was even a shell phone that allowed us to call and set dinner reservations, book excursions, and order a continental breakfast for our room.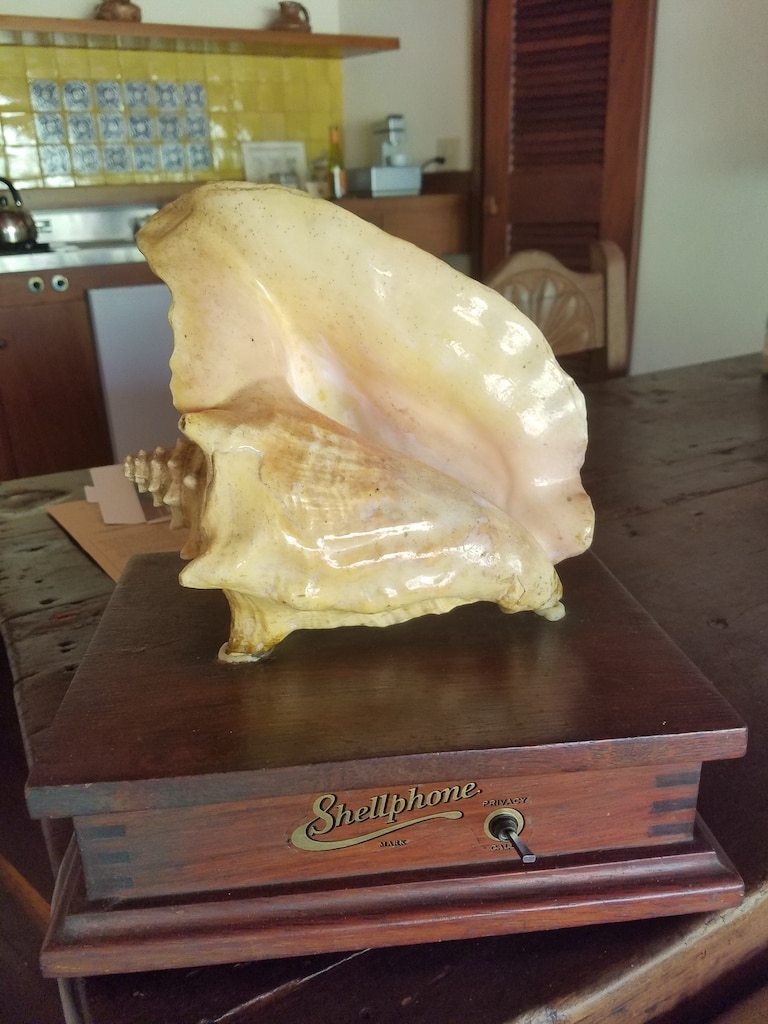 Both lodges featured amazing food, but the breakfast service at both establishments was an extra special treat. This was brought to our room each day at no additional charge.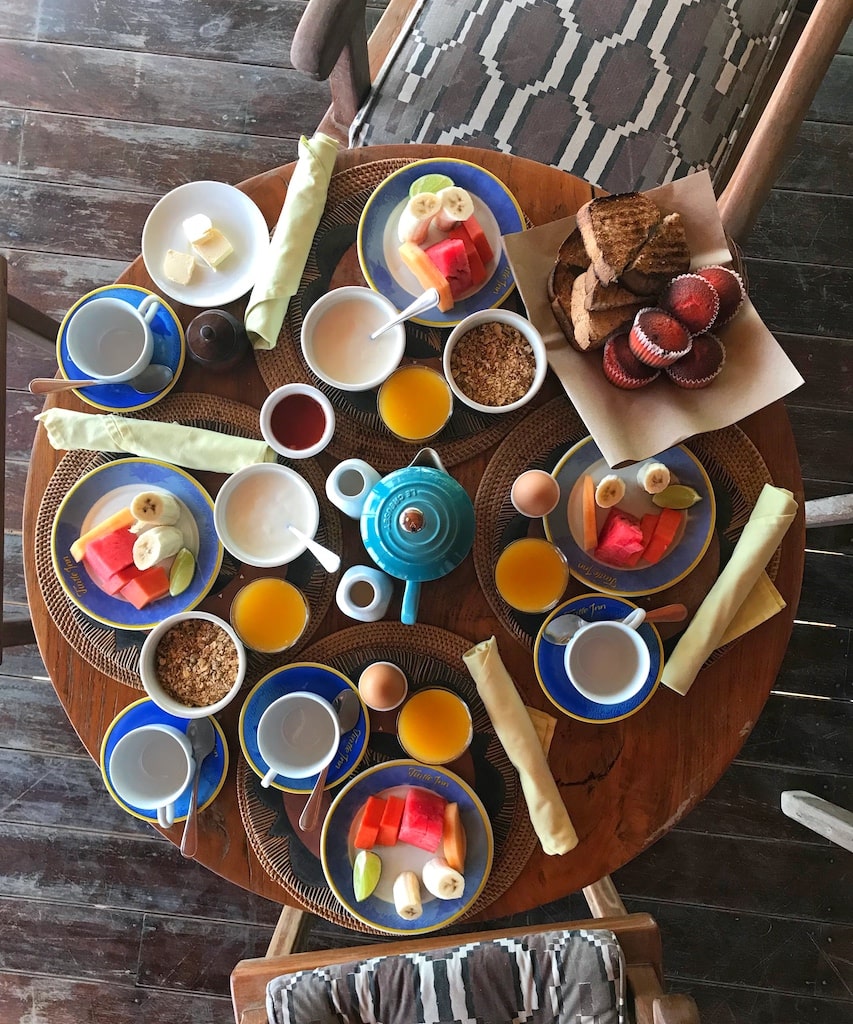 We enjoyed the porch so much.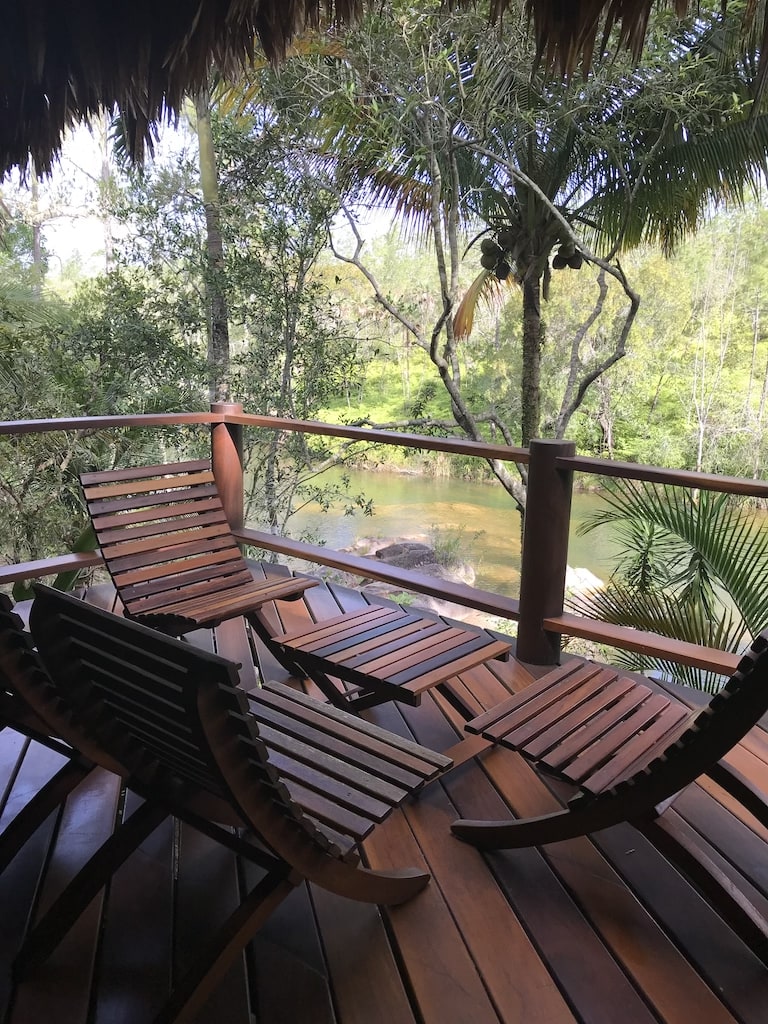 Turtle Inn
We spent the second part of our Belize vacation at the Turtle Inn on the Caribbean in Placencia. This was one of the fabulous restaurants on property.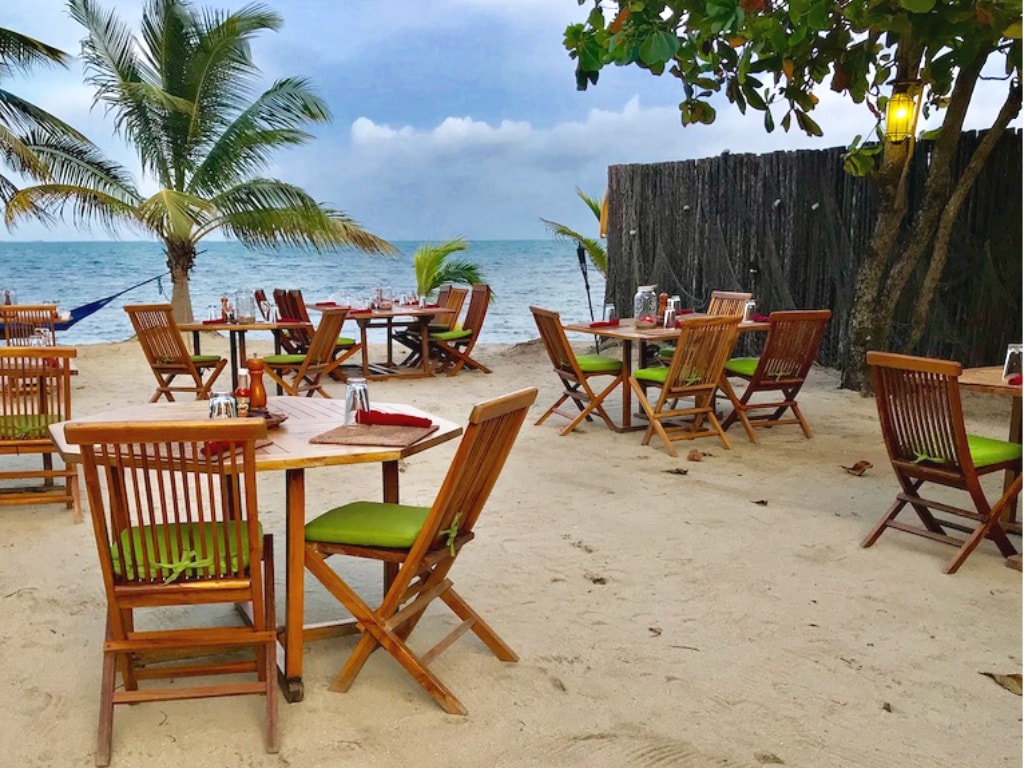 Again, our villa had a lot of room and my husband and I shared a queen while our daughters had their own space.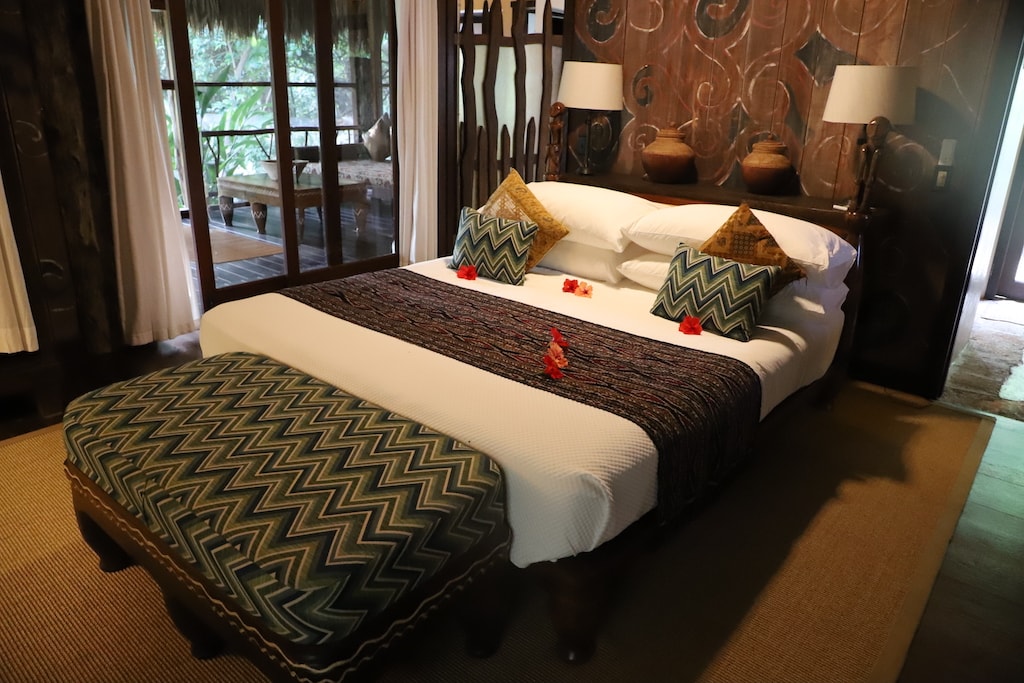 I'd have to say our favorite spot was this porch overlooking the water at Turtle Inn.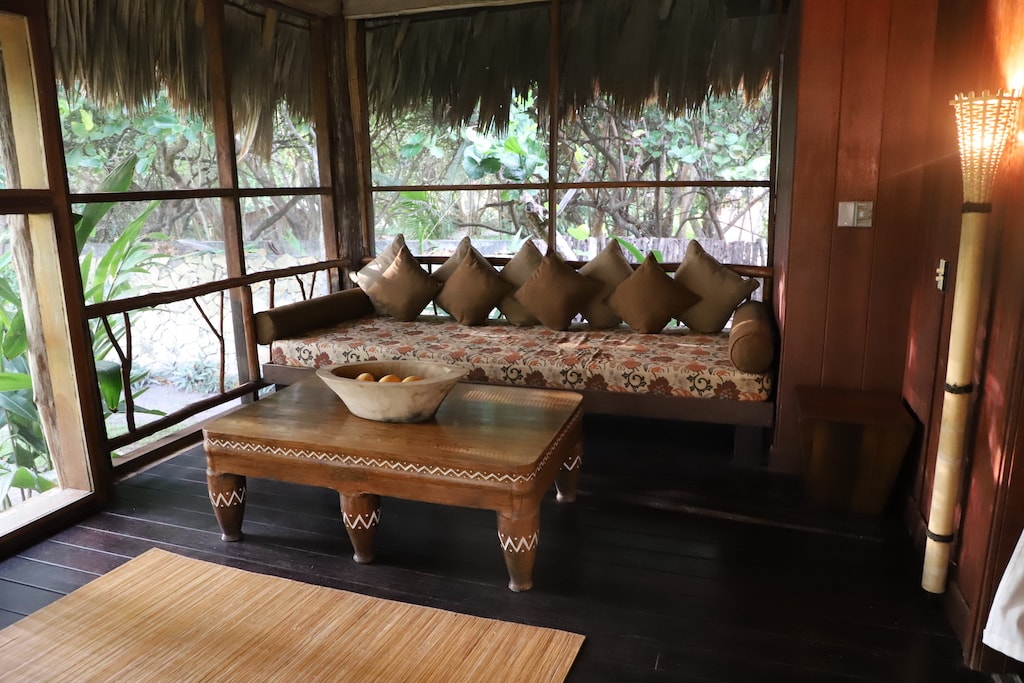 This pool was all ours while staying at the Turtle Inn, and it was a nice escape.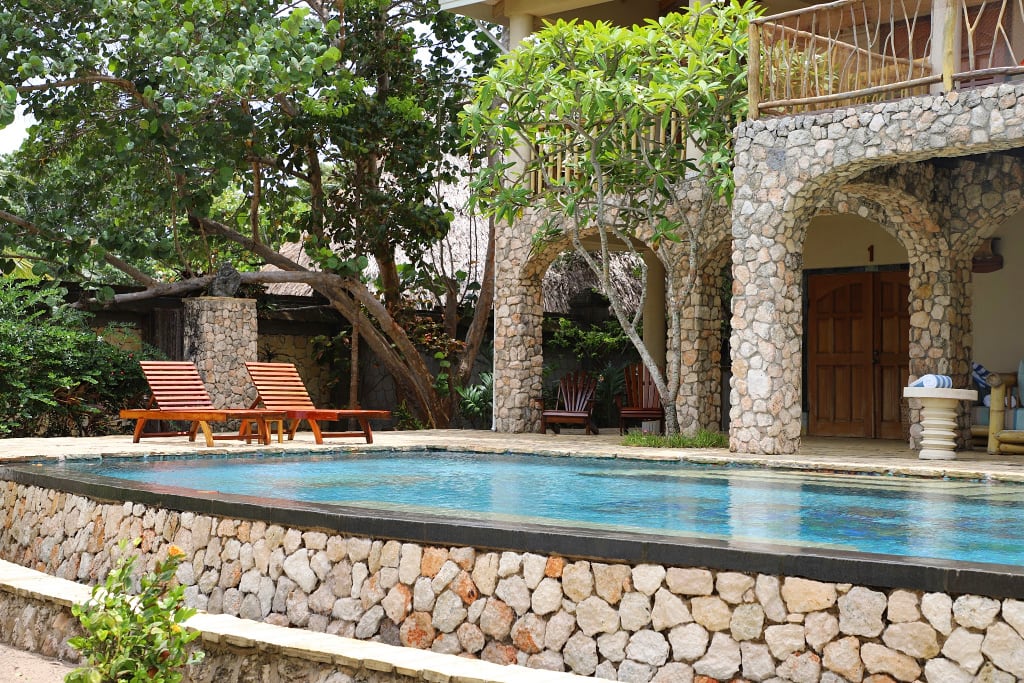 The Turtle Inn is only a short distance from the Belize Barrier Reef UNESCO World Heritage site. Although both properties are incredibly beautiful, you'll want to get out and explore the surrounding grounds.
Things to do on a Belize Vacation
While enjoying the scenery is an activity all its own, there are also a few things to try on your Belize vacation that really make the trip even more wonderful. We had a great time on this trip, and part of that was because of these activities.
Go Tubing
The Blancaneaux Lodge offered daily tubing down the Privassion every day at 10 am included in our stay. A guide met us outside our cabana, innertube in hand, and took us on a hike to where we'd put our tubes in the water and enjoy the serenity.
Remember to wear sneakers or water shoes. The hike is longer than you think!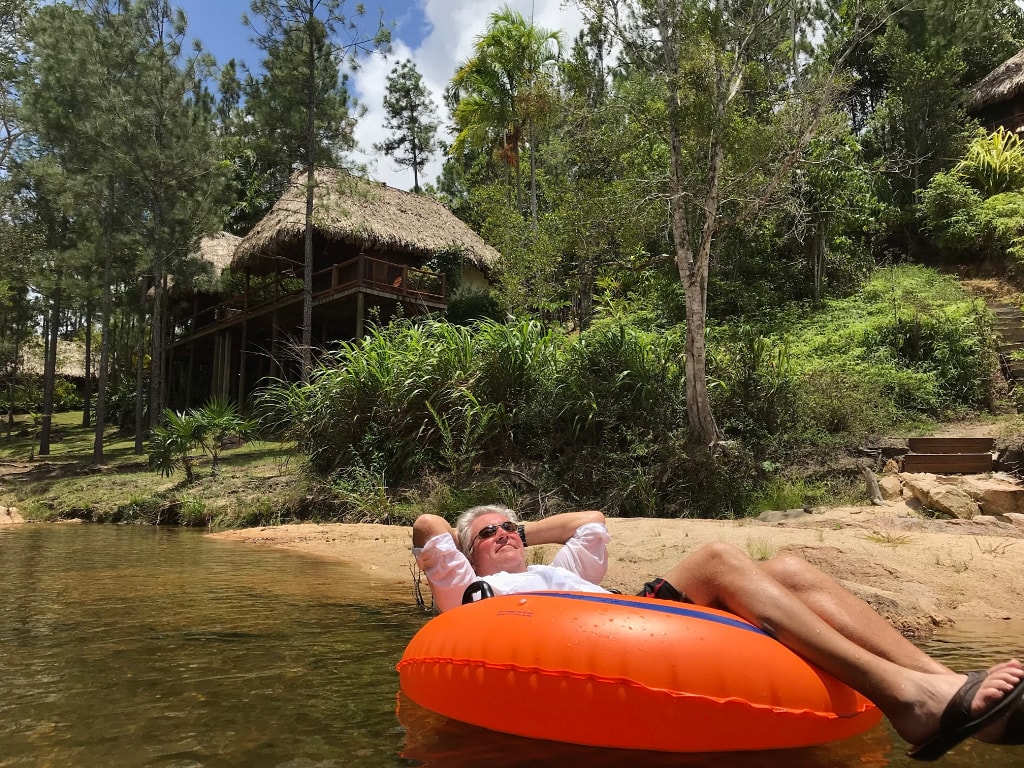 Take a Cave Tour
No Belize vacation is complete without taking a cave tour. While there are many caves in Belize, the mecca of all caves is the Actun Tunichil Juknal Cave, also known as the ATM Cave. It's one of the top attractions in all of Belize.
While touring the ATM cave is an exciting experience, you have to know what you're getting into before you go. Honestly, if I'd known just how demanding the tour is, I might have backed out. (I'm SO glad I didn't!)
The tour requires lots of climbing up rocks, walking through chest-deep water in the dark with only a headlamp to guide the way, and of course, it's an enclosed space.
While the trek isn't easy, it's absolutely worth it. As you reach the end of your cave journey, you'll see the ancient remains of people said to have been sacrificed to the gods.
It's an amazing experience, but it's one you'll have to keep only in your memories. Photography isn't allowed in the cave. The Lodge can set up all your activities. 
Get a Taste of Belize
If you're staying near Placencia (and you should!), you'll want to try Auntie Luba's Belizean restaurant at the Turtle Inn. This vegetarian menu features dishes created almost exclusively from the restaurant's very own garden. In fact, you just might see the chef go out to the garden for some fresh herbs from time to time.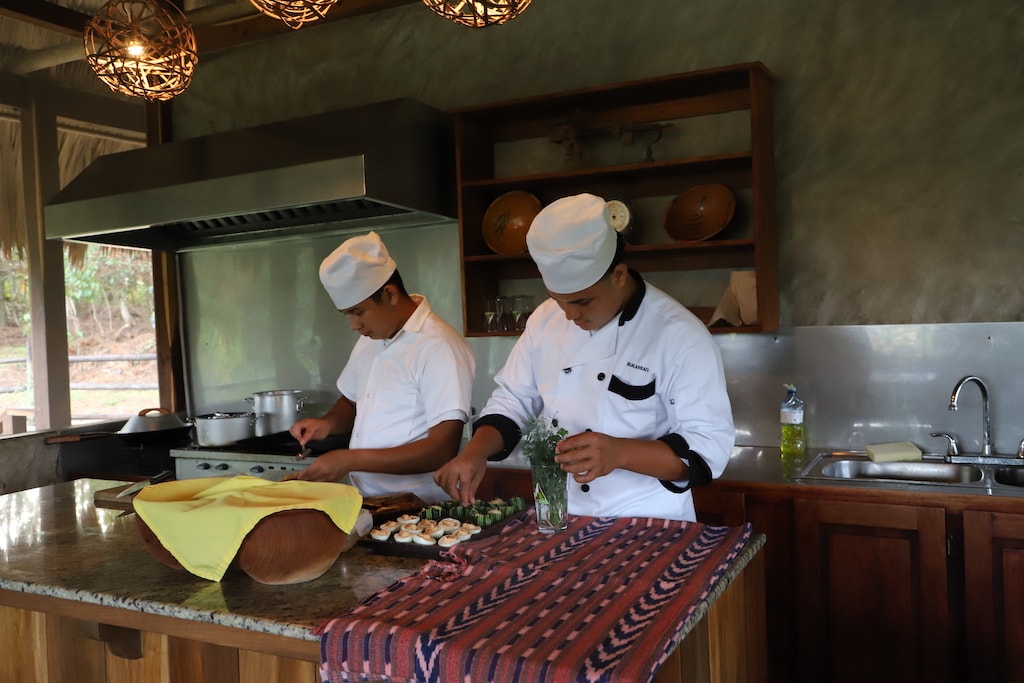 Gauguin Grill, also located at the Turtle Inn, serves up fresh seafood specialties like Coconut Shrimp and whole fish. The food is as spectacular as the views, and you'll enjoy both seated right next to the ocean.
You really can't go wrong with the food at the Turtle Inn or Blancaneaux Lodge.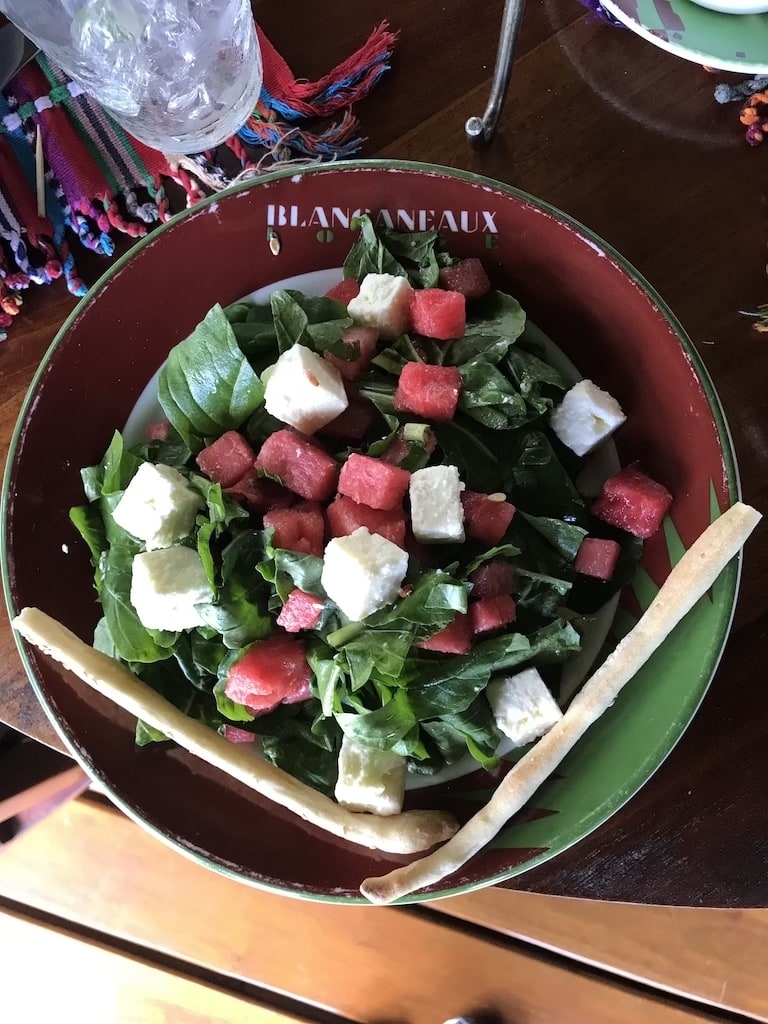 After all, they are owned by the Coppolla family, so they know a little about food and wine.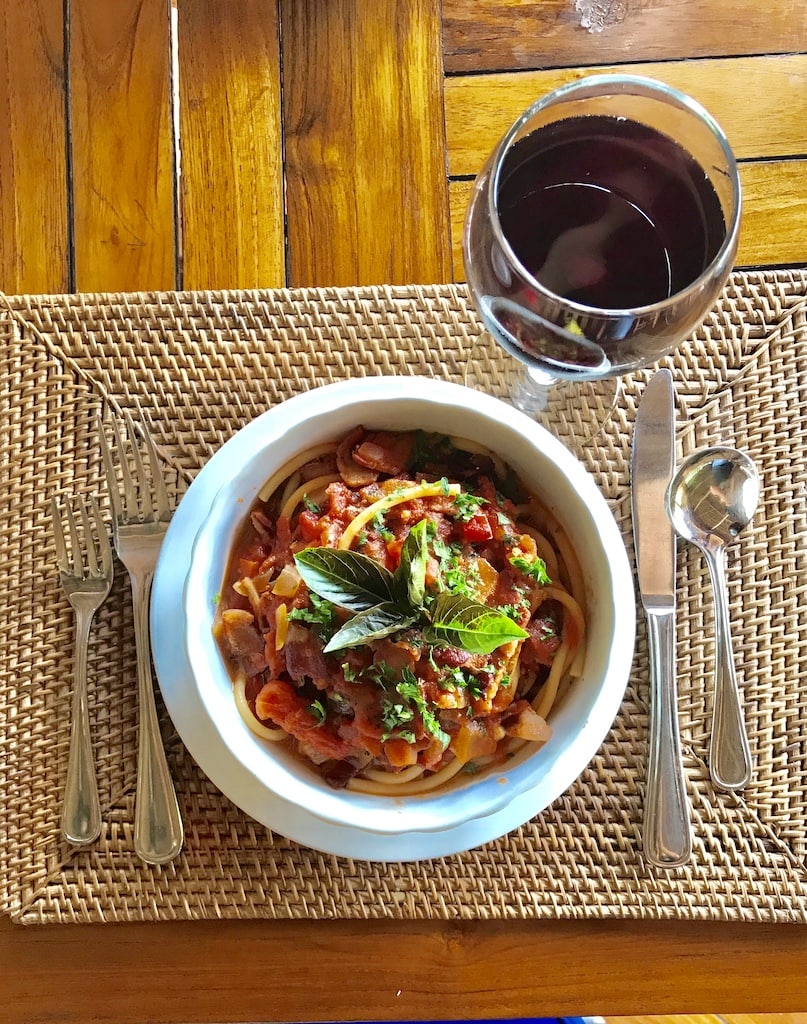 Don't forget to head to Downton Placencia to enjoy that ceviche with popcorn at Rumfish.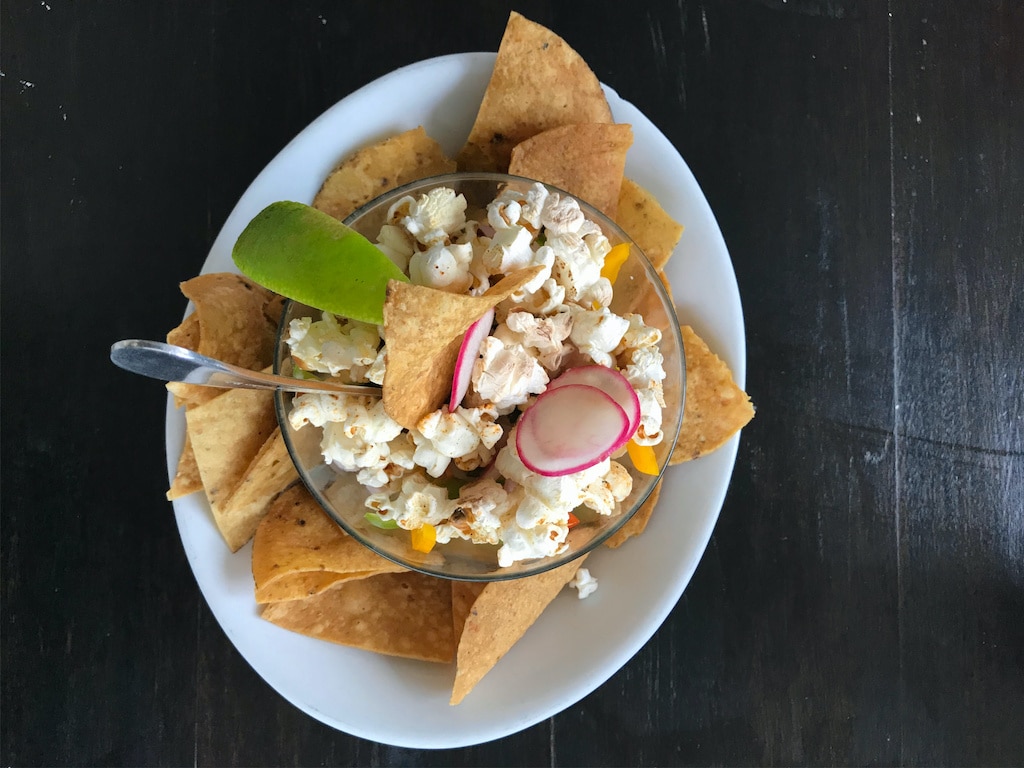 This wonderful restaurant has an extensive menu featuring everything from creative appetizers to the best in authentic Belizean cuisine. With so much to choose from, you can try a bit of everything.
For a more laidback experience, visit Barefoot Bar in Placencia. The atmosphere is fun and laid back.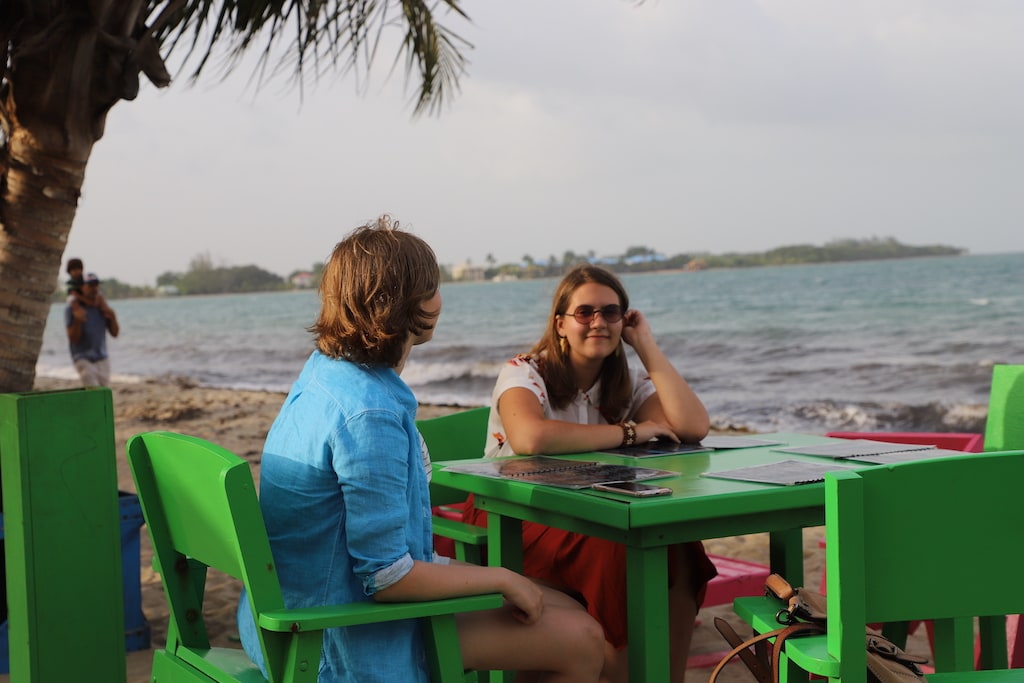 The beach bar offers the best in cold brews and delicious appetizers like Tostones.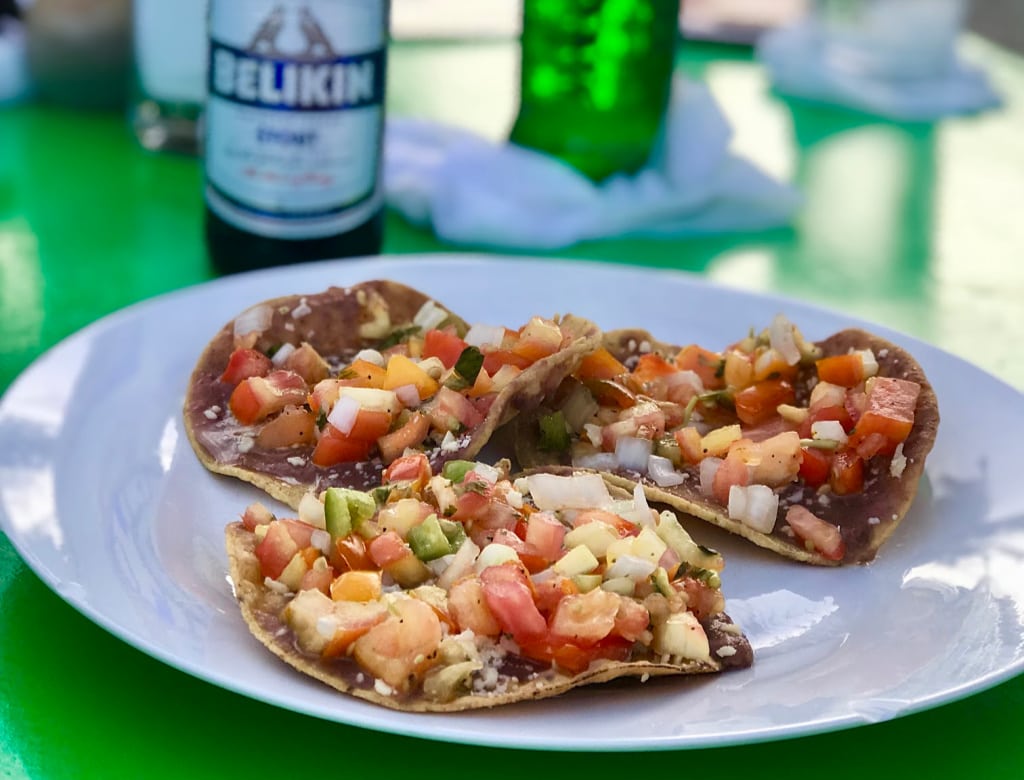 Go for a Hike
No Belize vacation is complete without a hike. You'll find lots of places to take hikes, but remember to take your fitness level into consideration. Some of these hikes are brutal, even if the views are worth it.
For example, a hike up Victoria Peak, Belize's highest mountain, should be reserved for the experienced hiker. For those who want something less intense, a hike through Blue Hole National Park can be as short as a mile and a half.
For longer hikes through the park, take a guide. If you extend your hike, be sure to check out the Crystalline Cave.
Go Horseback Riding
One of the best ways to see the jungle of Belize is by horseback. The Blancaneaux Lodge offers guided horseback tours that are so much fun.
Your guide will help you with your horses, provided bags to safely store your phones and other gear, and of course, lead you through the wilderness. If you like, you can make Big Rock Waterfall part of your ride, as well.
See that Waterfall
The waterfalls of Belize are beautiful, and there are several of them to enjoy, including Butterfly Falls and Rio on Pools. You can hike or ride horseback to Big Rock Falls directly from Blannaneaux Lodge.
Even if you opt for a ride, you'll still have to tie up your horse and hike the rest of the way to the falls. Don't worry. Your guide will show you where to "park" the horse.
From your horse to the falls is a steep hike so keep our fitness level in mind before heading out.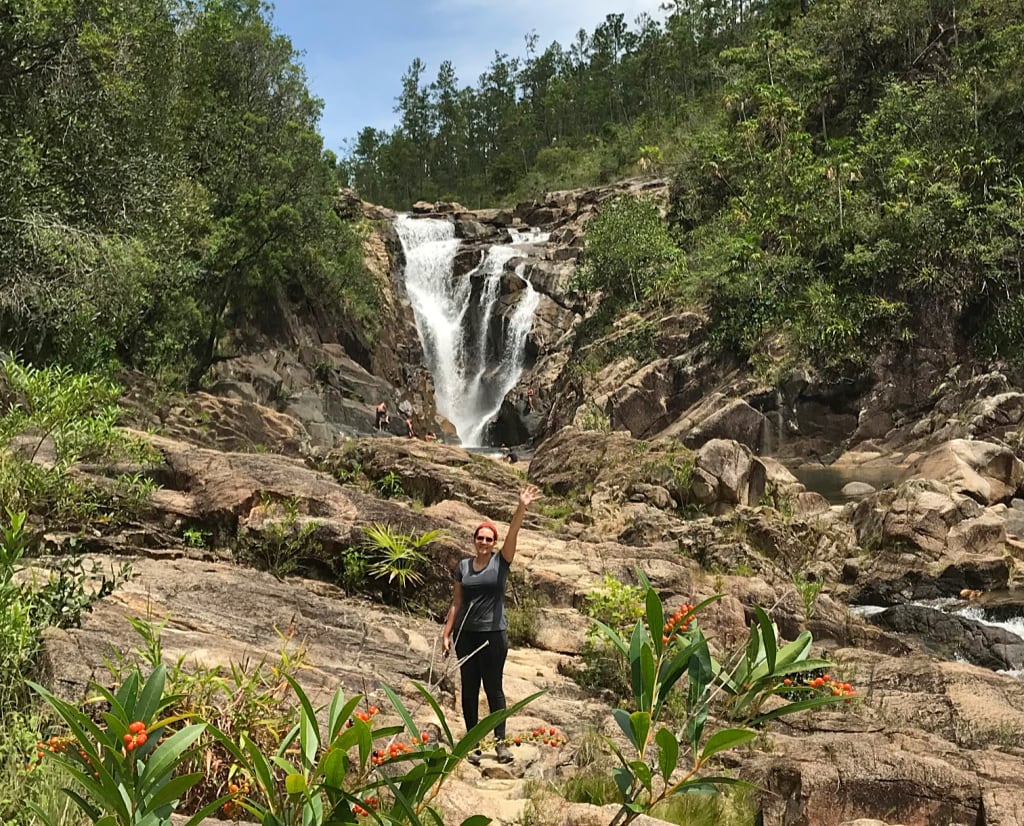 Enjoy the Pool
Just do nothing at all. Simply lay by the pool, soak up the sun, and take in the scenery. You are on vacation, after all.
A Belize Vacation Requires Beach Time
You can't take a Belize vacation and not go to the beach. Placencia is a lovely beach town, and many of the hotels have chairs set up right on the beach.
Several of the restaurants at the hotels are also right on the beach. Whether you chill out on a chair in the sand or enjoy a cocktail by sunset, make sure you take time to soak in the Belize beaches.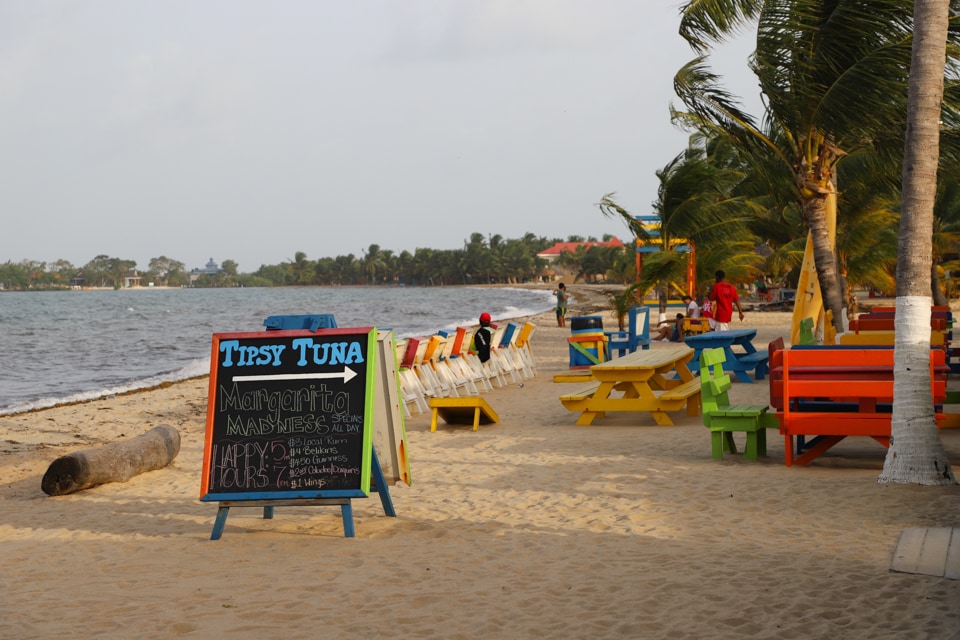 Snorkel or Dive
There's a dive shop within walking distance of the Turtle Inn, and the people there will set you up with snorkeling and diving gear or even fishing trips. So take a walk over to the shop, and they'll help you get a look at what lies beneath at the Belize Barrier Reef.
Enjoy Belizian Drinks
Be sure to enjoy some authentic Belizian cocktails and beers on your Belize vacation. One of the must-try cocktails is called Jaguar Juice, made with local Craboo liqueur, rum, and pineapple juice.
You'll also want to try Belize's most popular beer - Belikin. It comes in several varieties and seasonal flavors.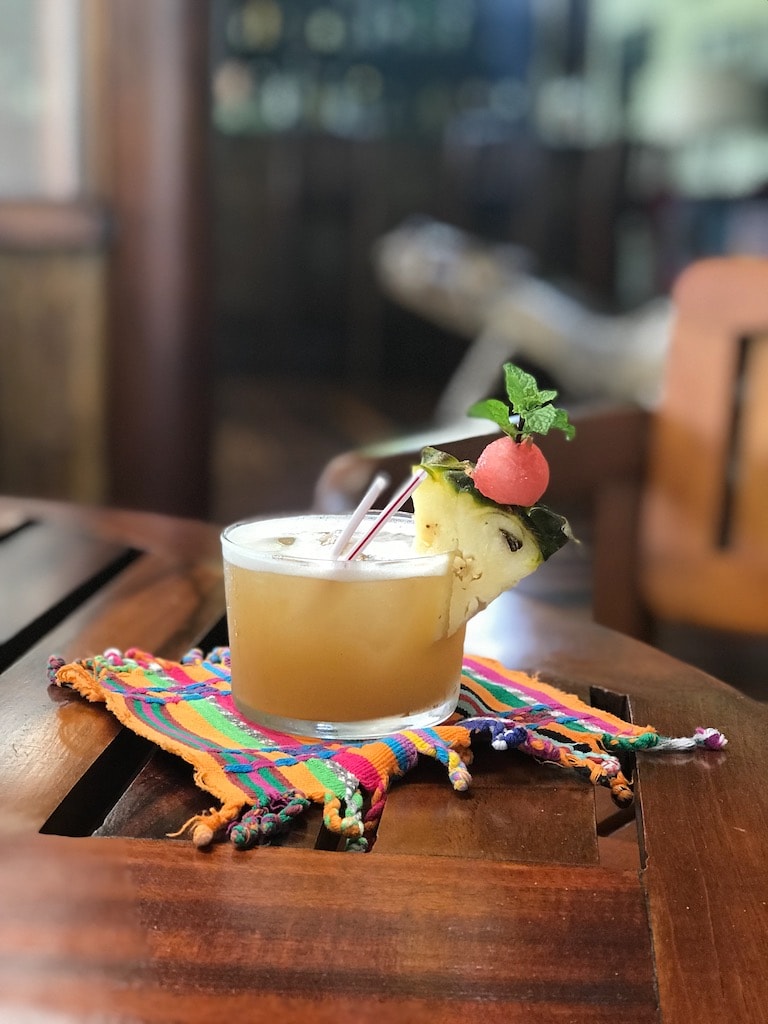 Go Birding
Belize has almost 600 species of birds from the Masked Booby to the Emerald Toucanet. The sheer variety of birdlife in the country makes it a paradise for birdwatchers, and there are no shortages of birding tours to be found no matter where you are.
See Mayan Ruins on Your Belize Vacation
This is the biggest must-do on my Belize vacation list. If you don't see the Mayan ruins, you've missed out, in my opinion.
At one time, Belize was home to over 2 million Mayans, and the Xunantunich Mayan Ruins are the historical proof of that. Dating back to 600 AD, the ruins' name means Stone Woman, and it's believed that she still haunts the grounds to this day.
Another must-see ruin destination is the Altun Ha Mayan City. There, you'll be able to see a collection of pyramids dating back to the 10th century BC.
One of the best parts about these tours is that they can be combined with tubing or ziplining, and you can even bring along a meal. It's a great way to make an entire day of seeing several aspects of Belize.
Start Planning Your Belize Vacation Now
Have you read my 8 steps to almost free travel? It's one of the ways we are able to explore the world like we do.
From delicious food to ancient ruins, bird watching, cave exploration, and so much more, a Belize vacation has something to offer everyone.
Whether you want to lounge by the pool or go on a grand adventure, you'll find so many things to do in Belize.
If you can't stay at both locations, I'd say go to the Turtle Inn simply because it's more convenient to see places other than the Lodge.
Though the rainforest was incredible, it takes all day to go anywhere as Blancaneaux Lodge is so remote and the long road to get to the lodge was a mess while we were there. I hope it's better now.
If you haven't thought about a Belize Vacation before, start planning now. It's really the perfect spot for a family vacation.
For vacation ideas in the United States, check out my favorites in Florida; Panama City Beach, Winter Park, Sirata Beach Resort in St. Pete Beach, or take an all-inclusive getaway to Club Med Sandpiper Bay.
Many families are staying close to home right now, but you can still get outside! Plan a family hike to get some exercise and see an area you haven't been to before.