Have you had a chance to visit Disney's Port Orleans Resort? I'm a huge Disney fan. We visit the parks on a pretty regular basis, even more than usual this year as my daughter is in the Disney College Program. There's nothing like spending Halloween at Mickey's Not So Scary Halloween Party or visiting when the Christmas Celebration is going on, but any day is special when visiting Disney World!
You've probably heard of the Polynesian or the Grande Floridian, but it seems not too many are aware of the huge variety of hotels available on the Walt Disney World property. Whether it's Disney's Boardwalk Inn or the campsites at Disney's Fort Wilderness Resort, you can bet there's something for everyone. There are over twenty-five hotels and resorts in Walt Disney World, ranging from the budget conscious- such as Disney's Art of Animation Resort- to the luxurious Deluxe Villas at Saratoga Springs Resort and Spa.
Recently, I had the pleasure of staying at Disney's Port Orleans Resort. A "Moderate" resort, in between Value and Deluxe, according to the Disney website.
Why we Love Disney's Port Orleans Resort Riverside
Port Orleans is such a nice mix of wallet friendly and charming luxury! Split up into two sections; Riverside, and the French Quarter, both cost the same, and they both sport their own lineup of pools, restaurants, and entertainment. The Riverside Resort is much larger, with Princess and the Frog themed guest rooms.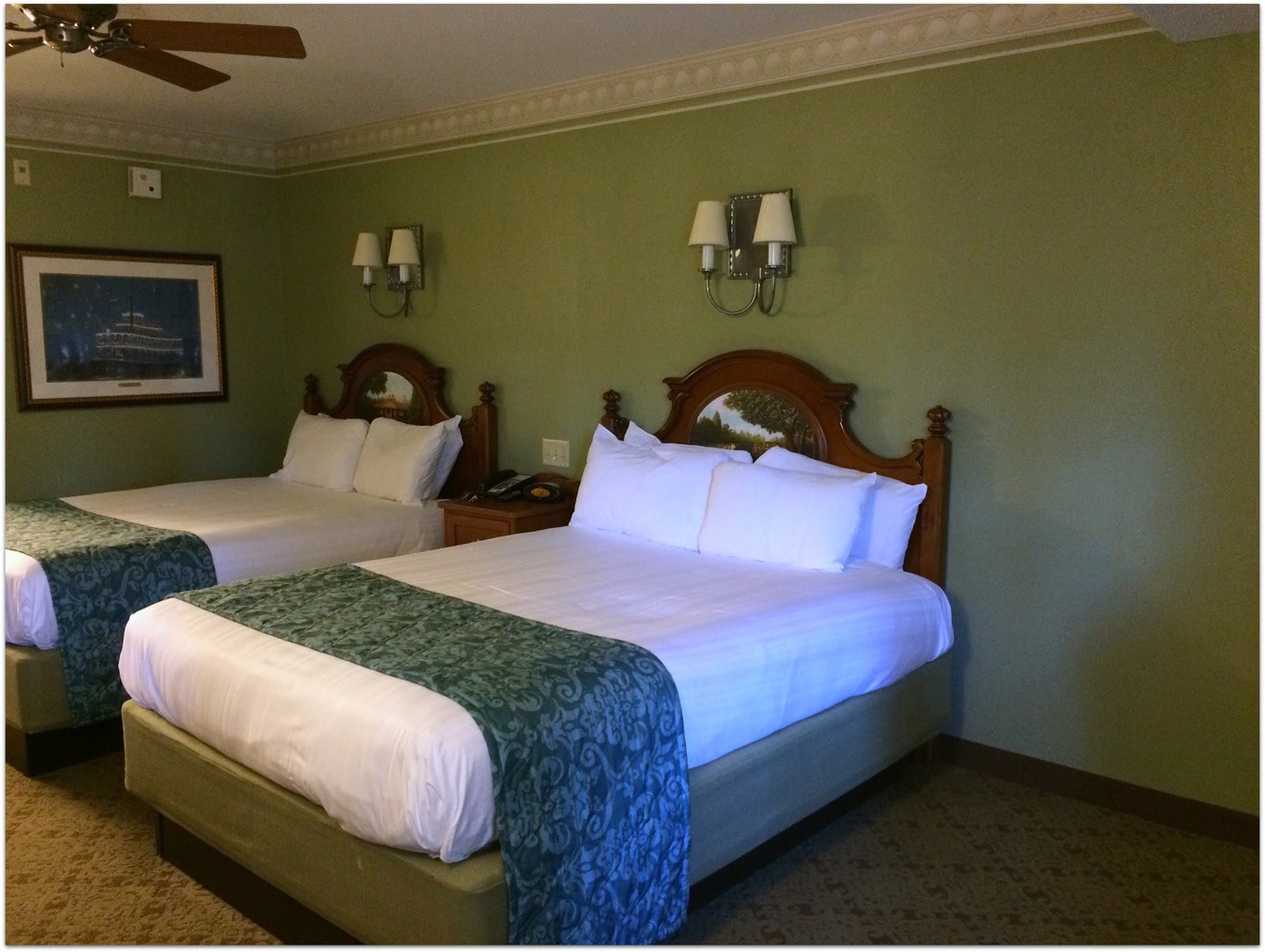 All the Disney Resorts are comfortable. I stayed at Riverside this time, and I have to admit, the charm is undeniable. With 2,048 rooms in three-story southern-style mansions and two-story rustic bayou dwellings, there is something for everyone!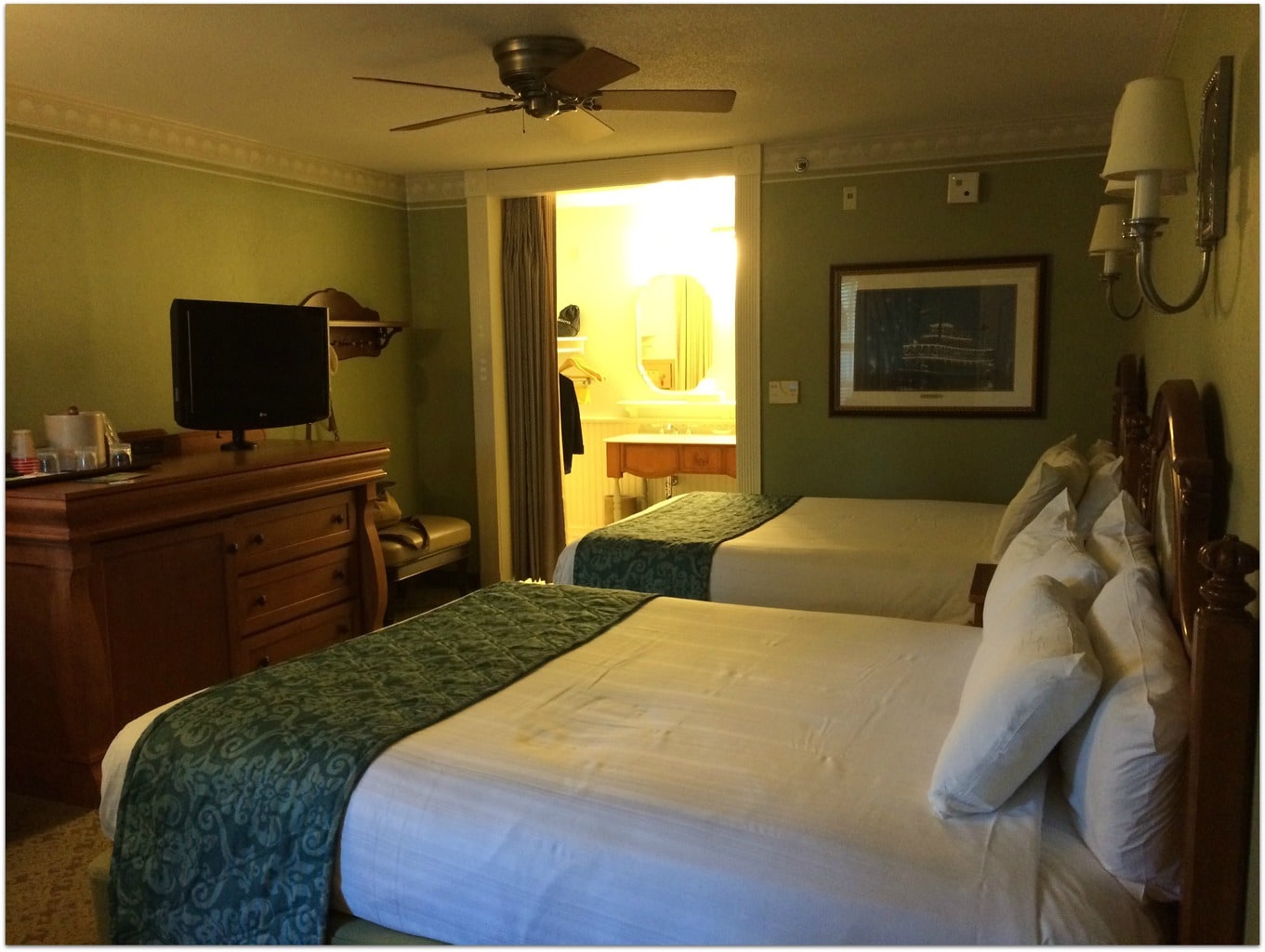 The decor is 1920's style with hints of my daughter's favorite Disney Princess movie…The Princess and the Frog. If you look closely at the paintings on the beds' headboards, you can see beautiful, detailed illustrations of classic Louisiana with Princess Tiana and her friends.
My daughter made herself at home right away!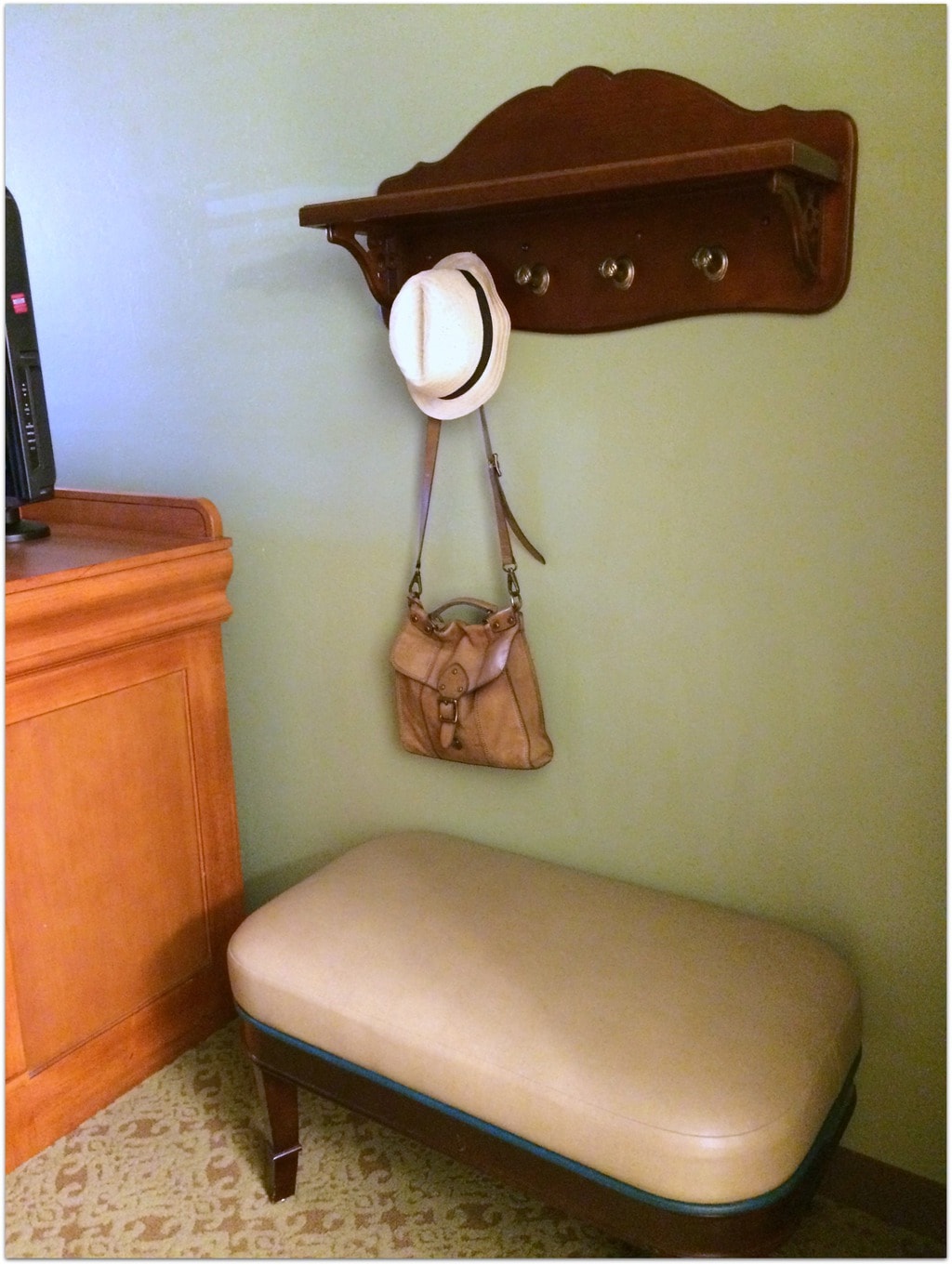 This little sitting area was perfect for coffee in the morning.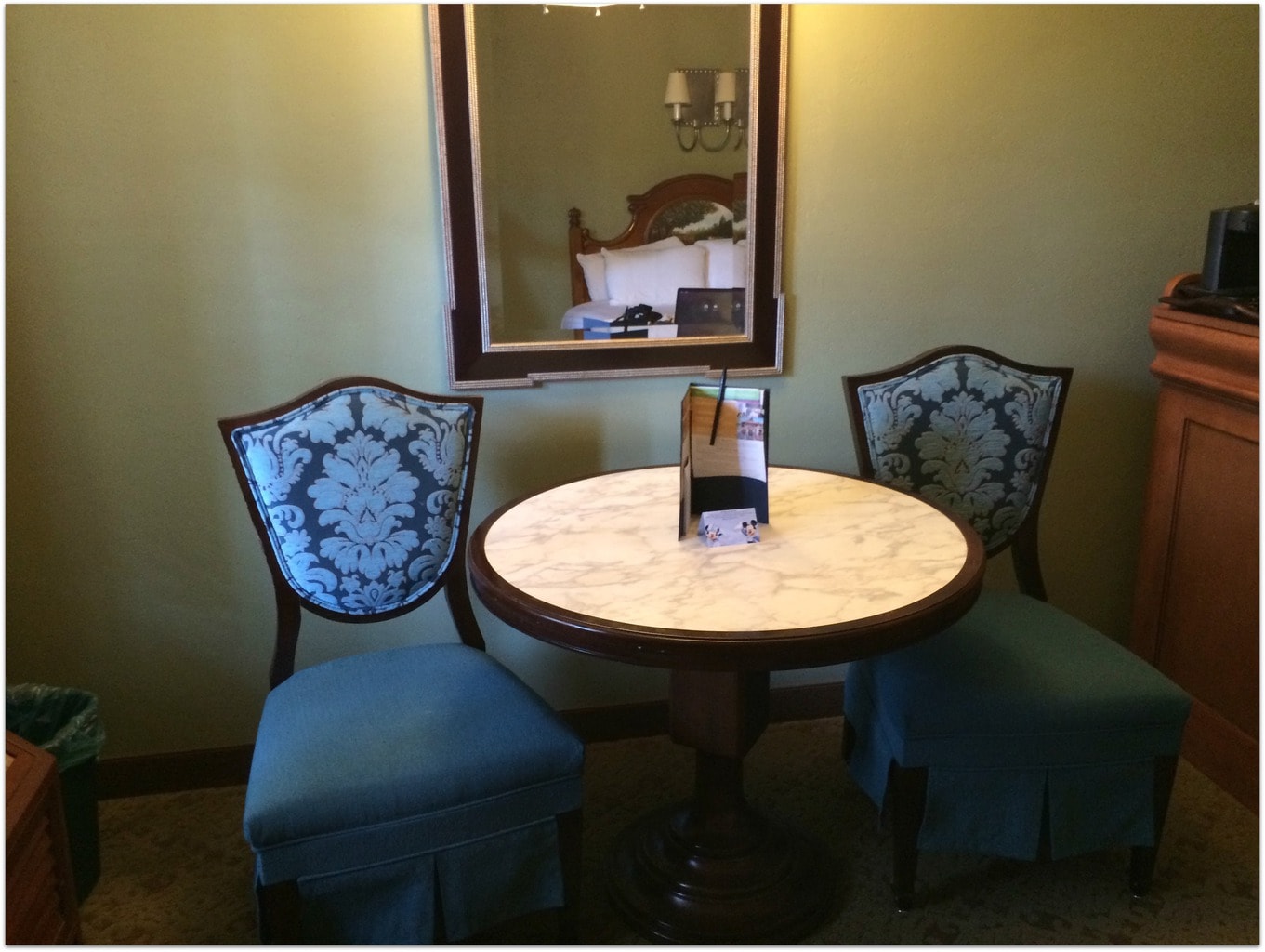 Riverside is spread out over a large area, so its perfect for a family seeking peace and quiet. If you have a car, its very easy to hop over to another resort to explore or check out all the amazing restaurants on Disney property. If not, shuttle and bus transportation is available at the resort's main building, and you have Riverside Mill food court and Boatwright's Dining Hall close by.
If you're at French Quarter, you may choose to hop over to Riverside to take advantage of the bigger breakfast menu and number of pools. Both resorts have lovely themed pools- French Quarter has Doubloon Lagoon and Riverside has Ol' Man Island Pool- but Riverside also has five "quiet pools." For parents seeking a break from the hustle and bustle, it's a perfect little escape.
Since we got in late, we drove over to Disney's Old Key West Resort to grab a bite at Olivia's Café. We had classic fried chicken with gravy, crab cakes, and fried green tomatoes while watching Cinderella played on a projector screen at a nearby pool. It doesn't get much better than that!
And since Port Orleans is right on property, it took no time at all to drive over to the parks right from our room. So whether its in Riverside or the French Quarter, Port Orleans doesn't fail to deliver on its convenience and Big Easy charm. It's easy to see why we love Disney's Port Orleans Riverside, and why you'll love it, too.
Have you heard about all the new additions to the Disney Parks? What are you most excited about?
Before you go, if your kids loved Big Hero 6, you've got to make them this Bento Box!