Having a list of the best places to eat in Epcot Disney World ahead of time will help you be able plan when and where to taste as much of the deliciousness as possible!
Though every park has its own charm, I think you'll find the best food at Epcot Walt Disney World restaurants.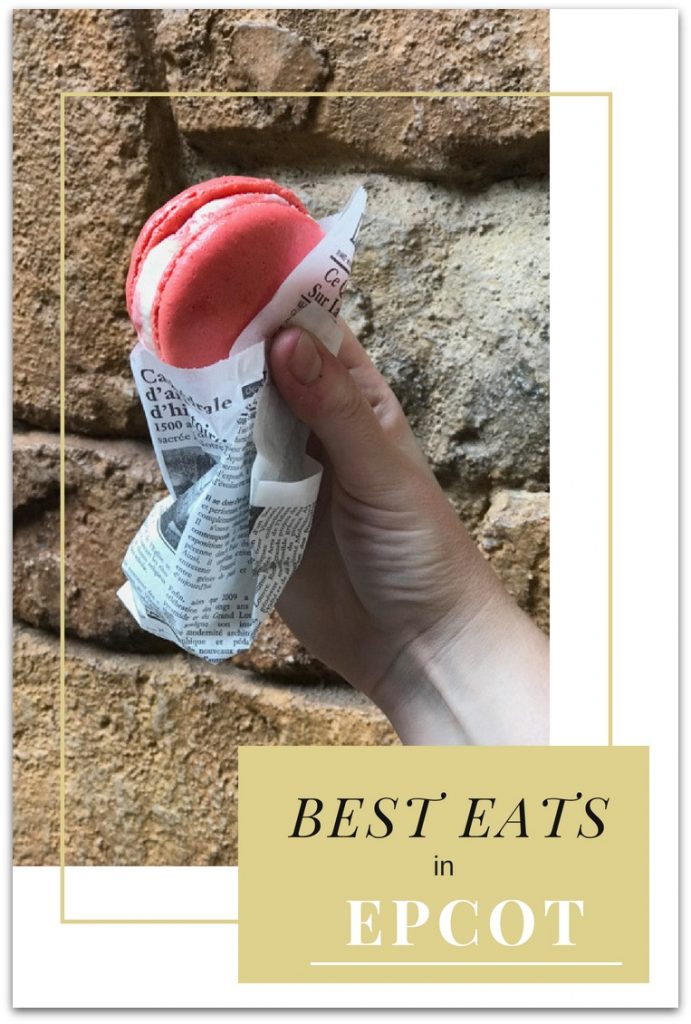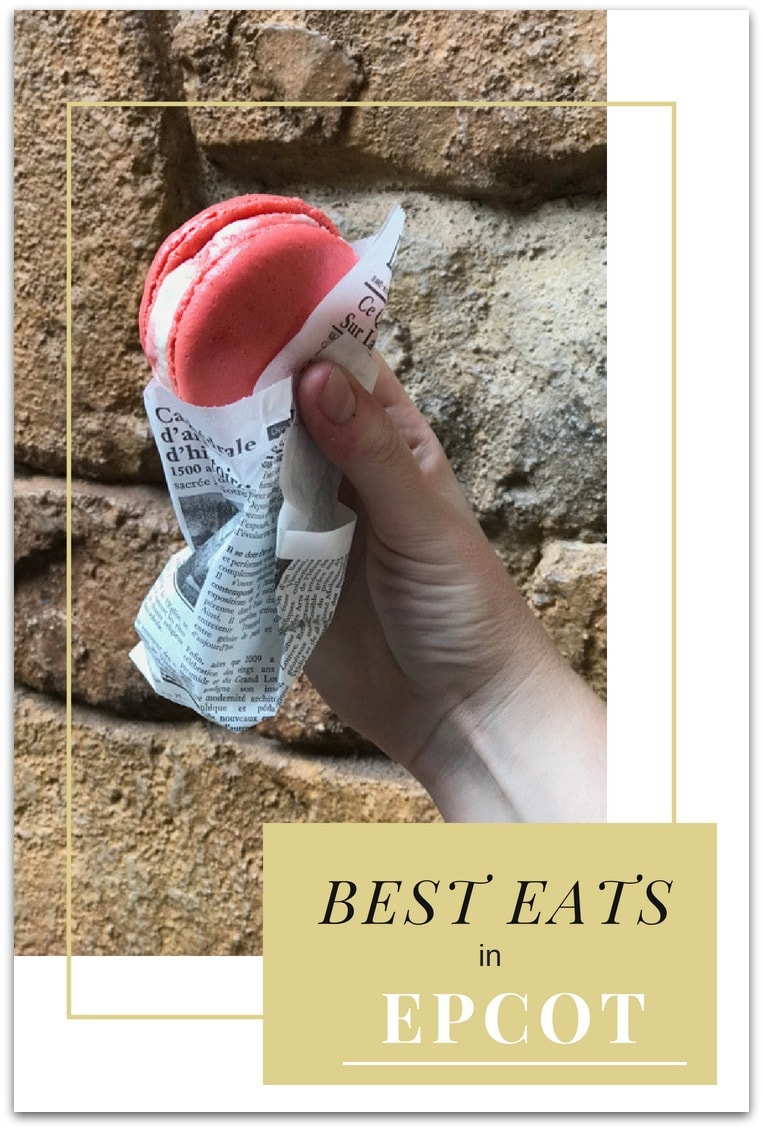 I also love going exploring the best restaurants in Disney Springs on days when you aren't in the Parks. Disney Springs is a fun shopping and eating area that is free to enter.
Whether you take time to sit down indoors (good to get out of the heat of summer) or grab food at a kiosk, the food at Epcot is always amazing. In fact, many people go to Epcot just for the food.
For those of you who haven't been to any of the best Epcot restaurants, the World Showcase is set up in a circle.
Coming into the Showcase, you can go left and hit Mexico first, or you can go right and make Canada your first stop.
For some reason, we always go right. Maybe it's the poutine in Canada!
As much as I adore French fries, I love Mexican food almost as much. The problem is, after eating all the way around the World Showcase, I'm always too full to eat in Mexico.
We're planning to get to the Parks again soon to finally see Galaxy's Edge, and I'm going to change things up and go for a Margarita first this time.
Which spots on this list of best places to eat in Epcot Disney World would you hit first?
My Favorite Spots
Canada
You may find Canada initially disappointing if you don't have a reservation at the sit-down restaurant, Le Cellier. Have no fear - just walk up to The Refreshment Port and order the Traditional Poutine.
Those delicious fries covered in brown gravy and cheese curds are so delicious, you'll be tempted to order one for each person in your group.
Don't do it! The portion is pretty large and easy to share as you walk to your next destination.
Here's the key to eating your way around the world at Epcot: Pace yo'self!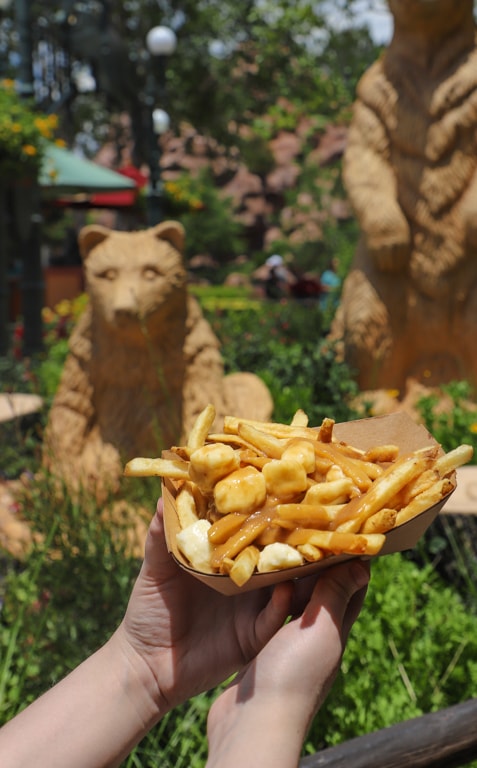 The United Kingdom
The United Kingdom will be next as you're following the walkway, and they also have a sit-down restaurant where (with a reservation) you can eat inside.
The Rose & Crown Pub and Dining Room is pretty popular, especially when temps are soaring in Orlando.
It doesn't hurt to ask for a table, but I've personally never been to get inside without reserving ahead of time.
You can usually be seated outside at the last minute, which is great when the weather is cooler.
If you're trying to make your way around the park in one day, you may want to choose quick service at Yorkshire County Fish Shop. The fish and chips are authentic and delish.
If you've started at the other end of the World Showcase, you may be feeling it's time for dessert.
If that's the case, you've got to try the Spongecake. Filled with strawberry jam and buttercream, this dessert is often served as a birthday cake in the UK, and it's one treat you may not want to share.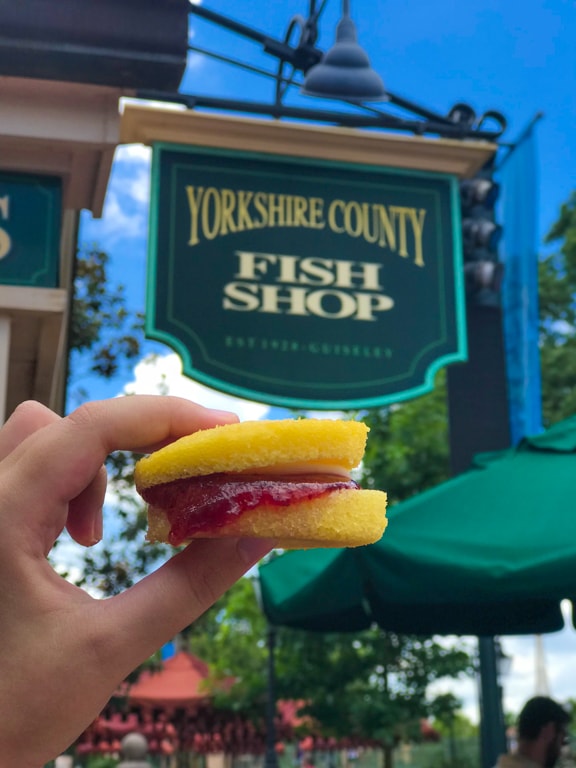 France
France has so many choices that you may have a hard time deciding what to eat first.
Looking at the cases filled with desserts, sandwiches, quiche, tarts, and more, I have to first decide whether I'm doing sweet or savory. Once I'm on to sweet foods, I can't go back to savory.
As many people think this is the best of the Epcot restaurants for dessert, you might want to try to hit it last. It's a good spot to see the end of the night festivities, so it's a good move!
I know some of you go for dessert first, and if that's the case, you'll be thrilled with France. The ice cream at L'Artisan des Glaces is to die for!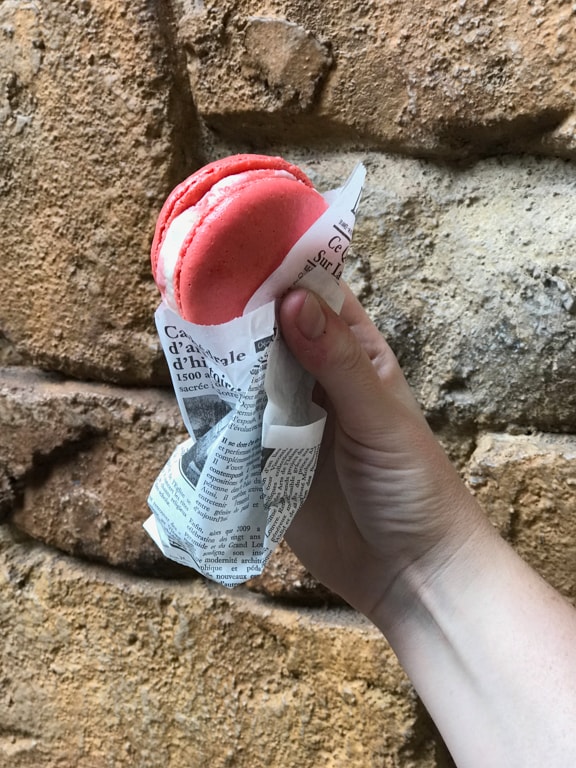 Les Halles Boulangerie Patisserie has some of the most beautiful pastries I've ever seen. Try the eclair and the strawberry tart, both perfect for sharing. This is definitely one of our favorite Epcot restaurants!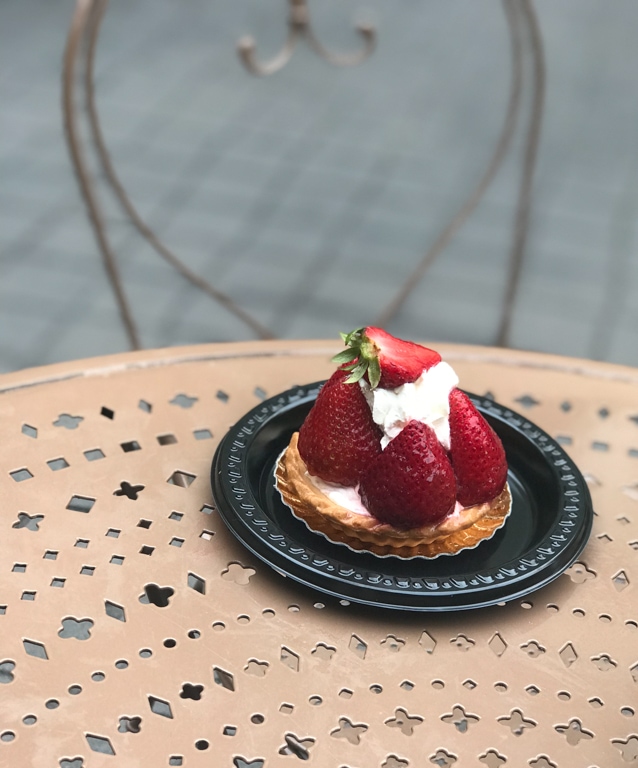 If you're feeling savory, don't miss the Tartine Aux Fromages. It's what pizza would be like if France had invented it first!
If you've been dreaming of visiting this beautiful country, perhaps this collection of pictures of France will get your planning started.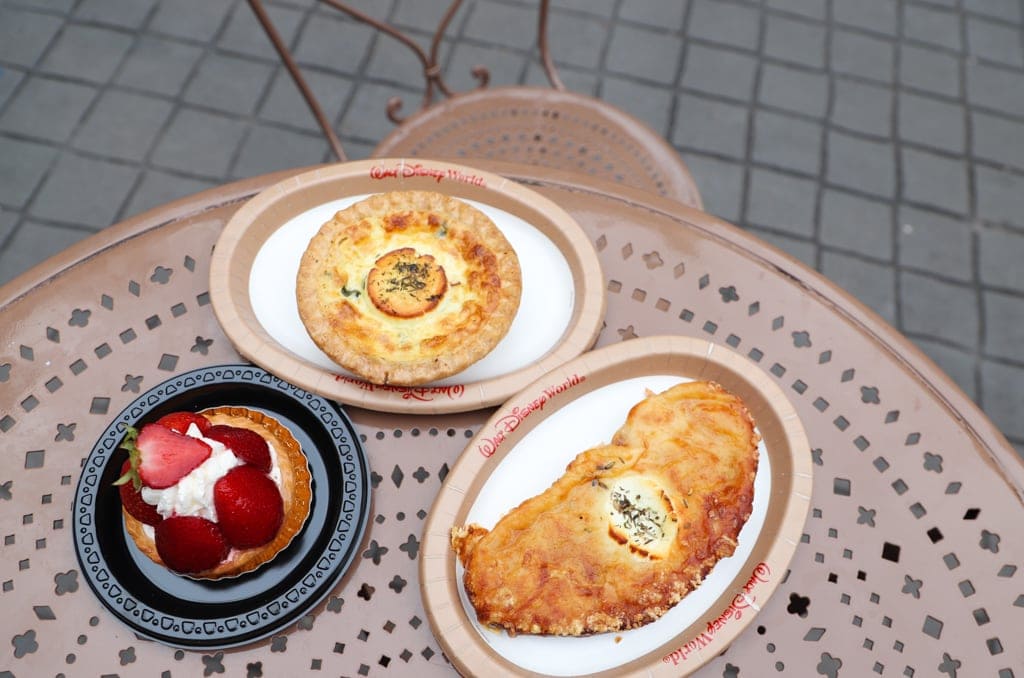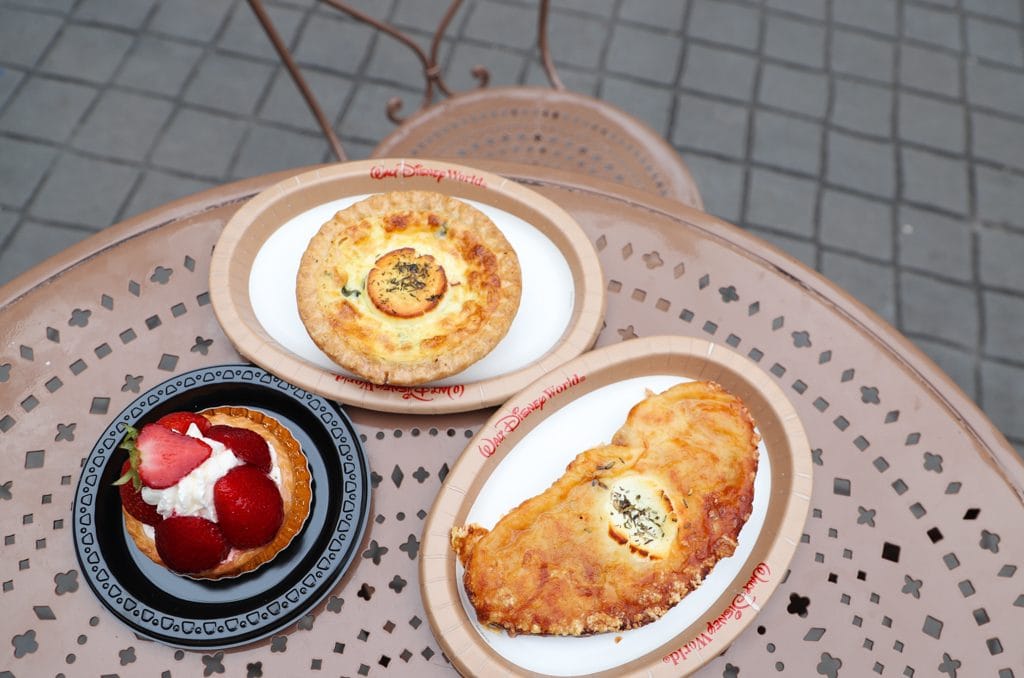 You've seen three out of the eleven countries in the World Showcase. Feeling hungry for more food from Epcot restaurants? Click here to check out more deliciousness in my Travelocity post!
For more info about the festivities, visit this post for a guide to the Epcot Food & Wine Festival.
Wondering where to stay? You have so many choices! Check out my thoughts on the Wilderness Lodge, Animal Kingdom Lodge, and Disney's latest property at Coronado Springs, the luxurious Gran Destino Towers.
Like our content? Follow us on Pinterest!