Choosing excursions on the Carnival Liberty can be difficult when there are so many offered.
Being on a cruise ship is so much fun, but I also love getting off and exploring new destinations.
Last month when I was on the Carnival Liberty with my sister, we chose to spend the day on a private island in Nassau just relaxing and enjoying the beautiful beach. It was perfect!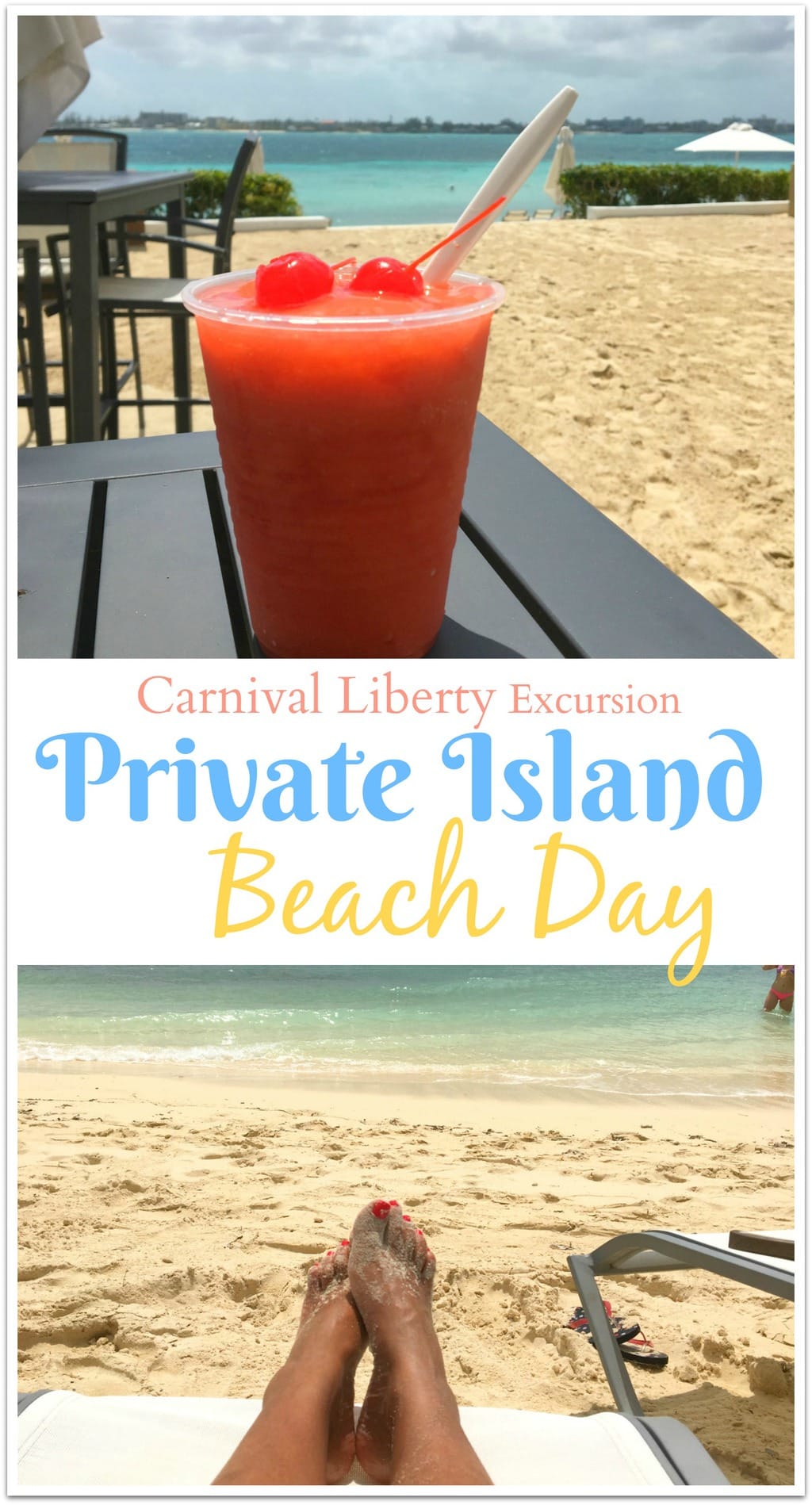 When you book your cruise, you will have the option of booking your excursion at the same time. In my opinion, this is really the best time to lock in your choice.
You can also book once on the ship, but lines may be long and as some excursions have limited capacity, they may be sold out if you wait. The Shore Excursion Desk hours are listed in the Fun Shore Guide, along with details about each option.
We had our choices narrowed down to these three:
Catamaran Sail & Snorkel
Atlantis Beach Day & Discover Atlantis
Private Island Beach Day with BBQ Lunch
As we were trying to make our decision, the Catamaran Sail & Snorkel sold out. My sister and I really just wanted to relax, so we chose the Private Island Beach Day. Included in our 4 ½ hour excursion was transportation, a beach chair, a burger with chips, and one rum cocktail. There was a bar just steps from the white sand beach and an indoor food venue, as well.
The ride to the island was beautiful, too. I think I took about 100 photos.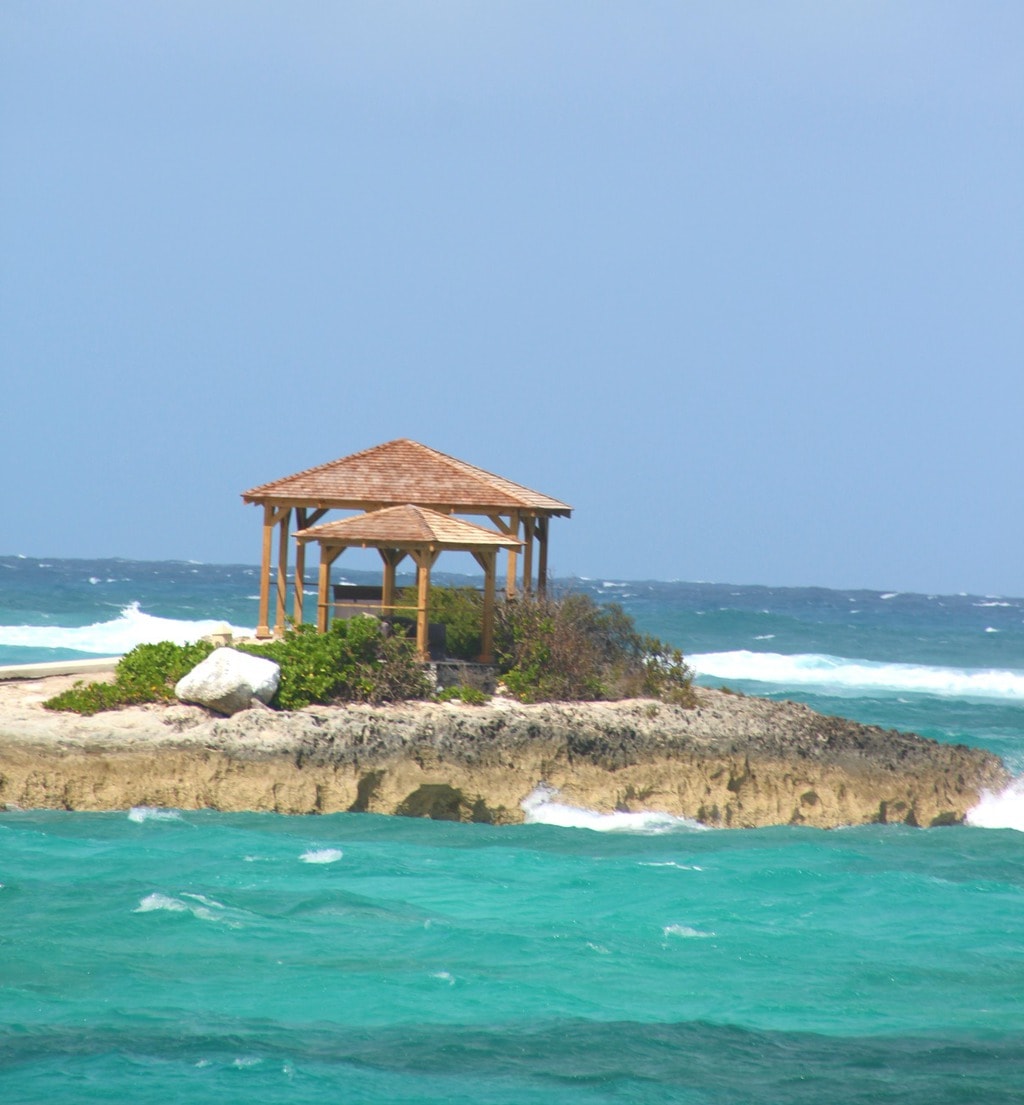 The water was so blue, and we could see Atlantis in the distance. This was one of those trips when I knew I needed to come back and explore another time.
I've read so much about all the things to do in Atlantis Bahamas but there was no time on this trip.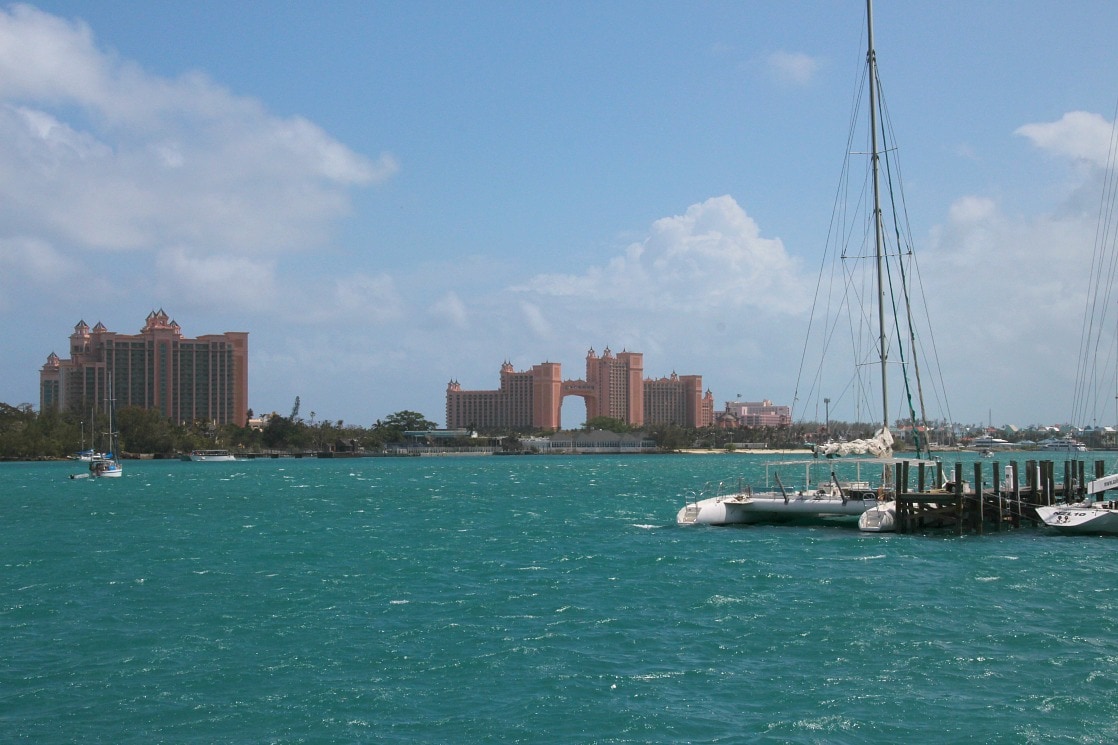 Once we got to the private island, we grabbed a cocktail and our chairs. I didn't know what to expect, so I was glad to see there were so many chairs available.
Don't you hate when you get to a pool or beach and have to hunt for chairs? We brought towels from the pool on the ship, so we slathered on the sunscreen and settled in for a relaxing afternoon.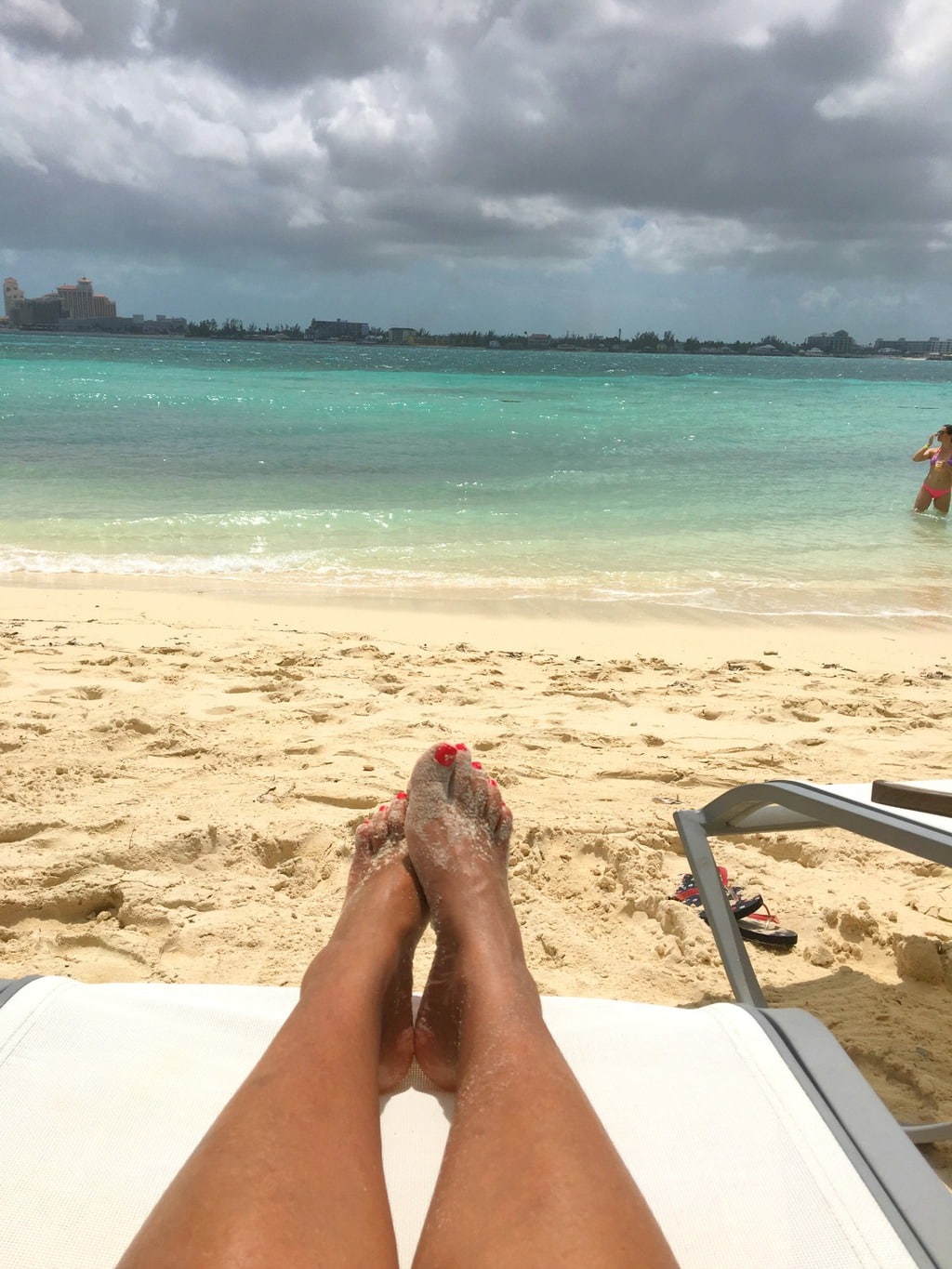 We walked along the beach, took a dip in the cool water, and chilled in our beach chairs with a signature daiquiri.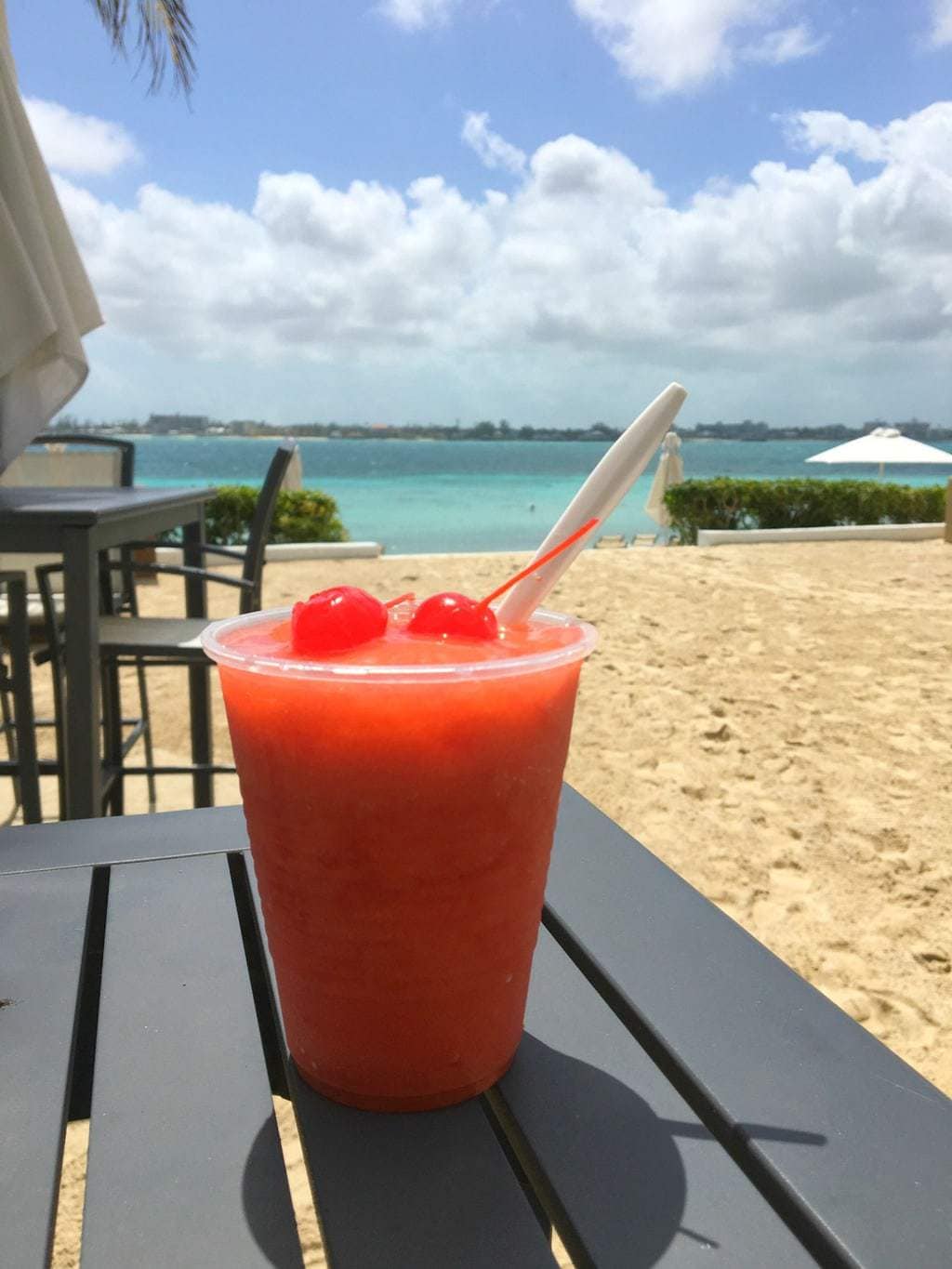 I don't get to see my sister as much as I did before we moved, so it was nice to just have a few hours to catch up.
We enjoyed the music played by the DJ, who later in the day played dance music. We didn't join in, but loved watching! It looked too much like exercise for me. I was on vacation!
Though we were enjoying a girls getaway, this excursion was very family friendly, too. Children under 5 were free. The waves were very much like the gulf side of Florida, where I live, so kids could play in the shallow water.
If I had brought kids with me, I probably would have chosen something more fun-filled, like the Family Beach Day with Lunch at the Blue Lagoon.
Everyone could still swim in the calm waters of the lagoon or lie on the beach, but the Beach Adventure Club also has a lot of free activities like organized games.
Kids can gather their own hermit crabs for races and play beach ball blast. There's even a stop at the marine habitat. My kids would have loved this excursion!
We had about 90 minutes to go into town to explore before heading back to the ship.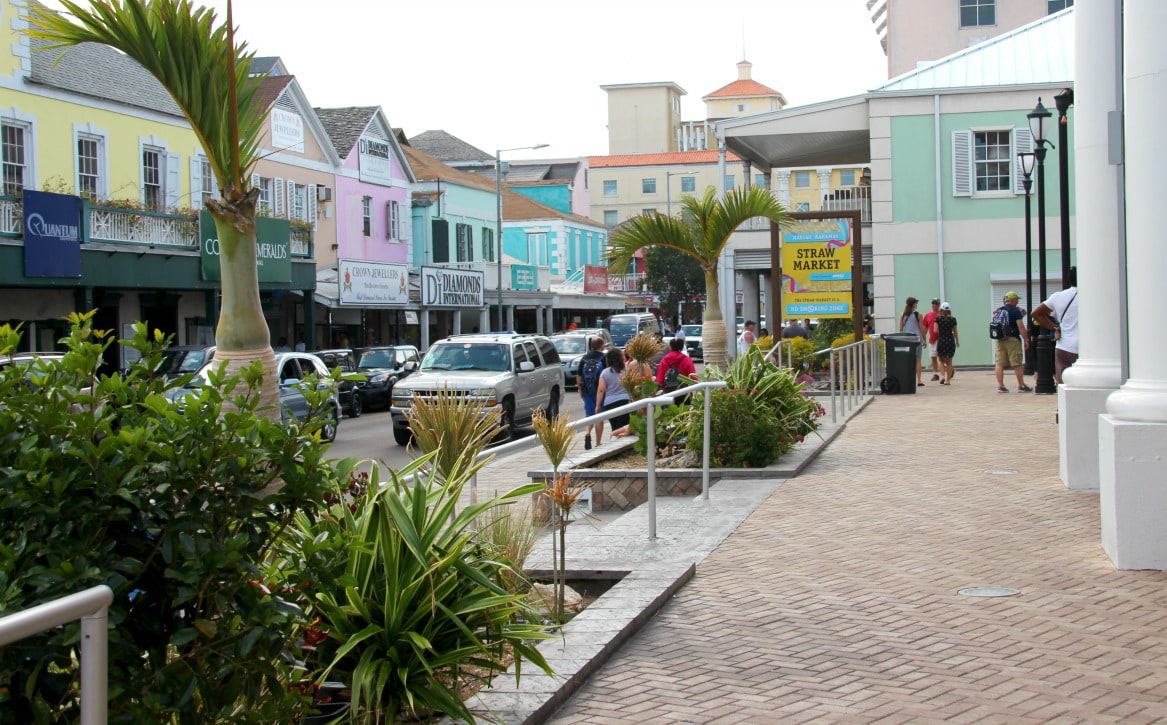 We browsed the straw market, a home decor store, and a souvenir shop.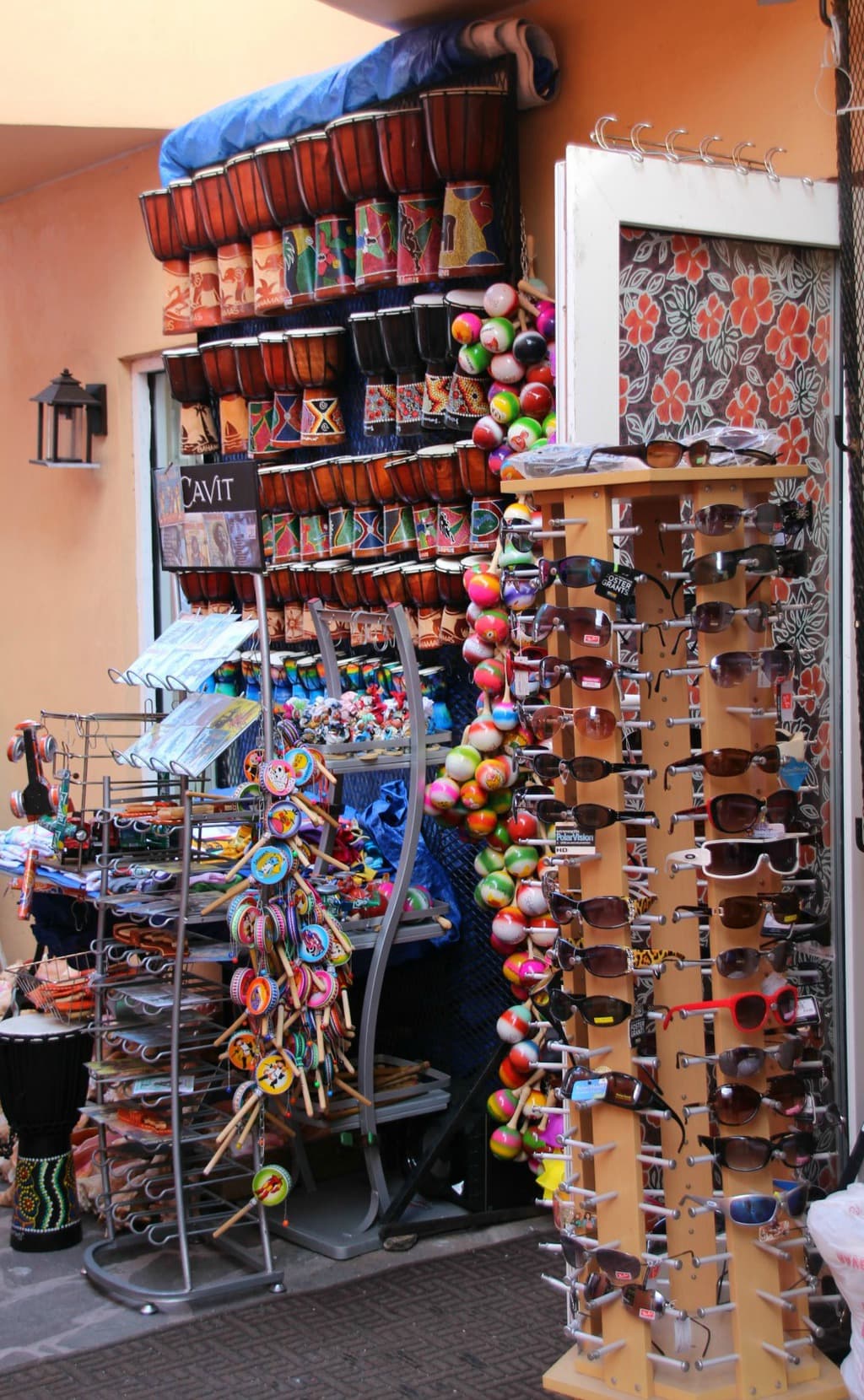 We found beautiful local art, too.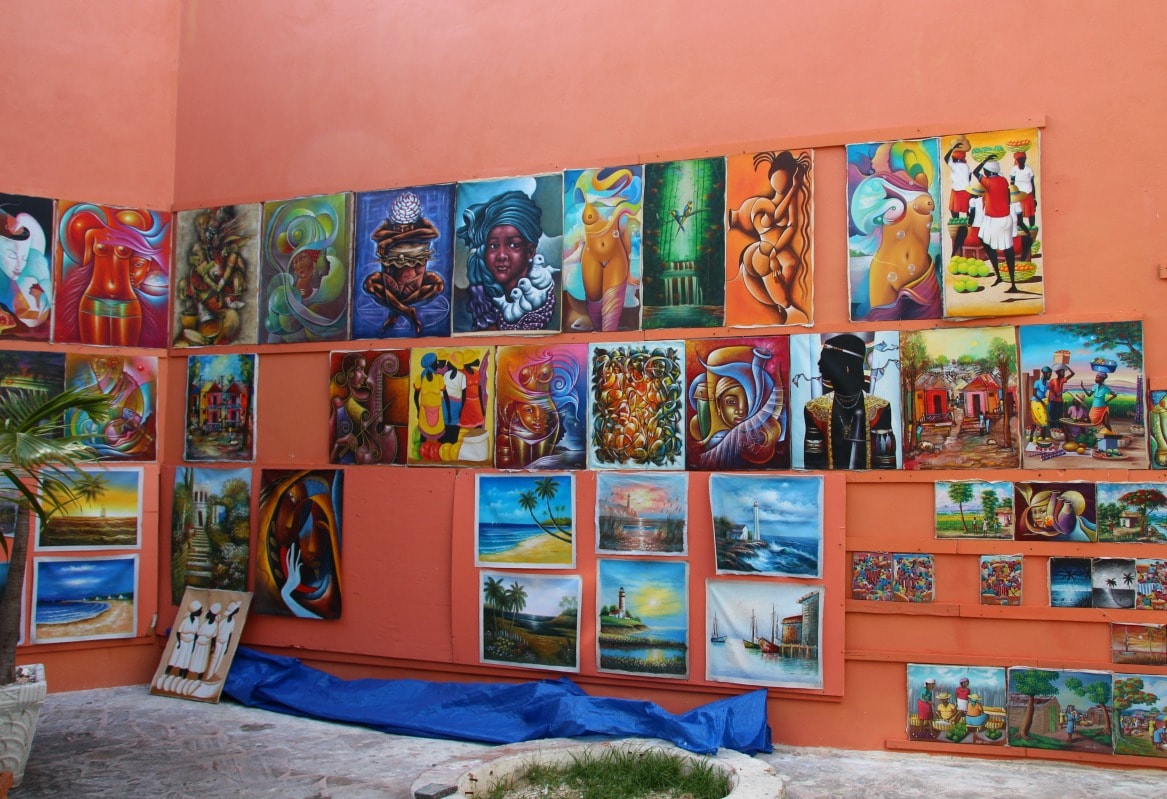 We ended up at a little Greek restaurant to share an appetizer and have a glass of wine. It was the perfect ending to our day in Nassau.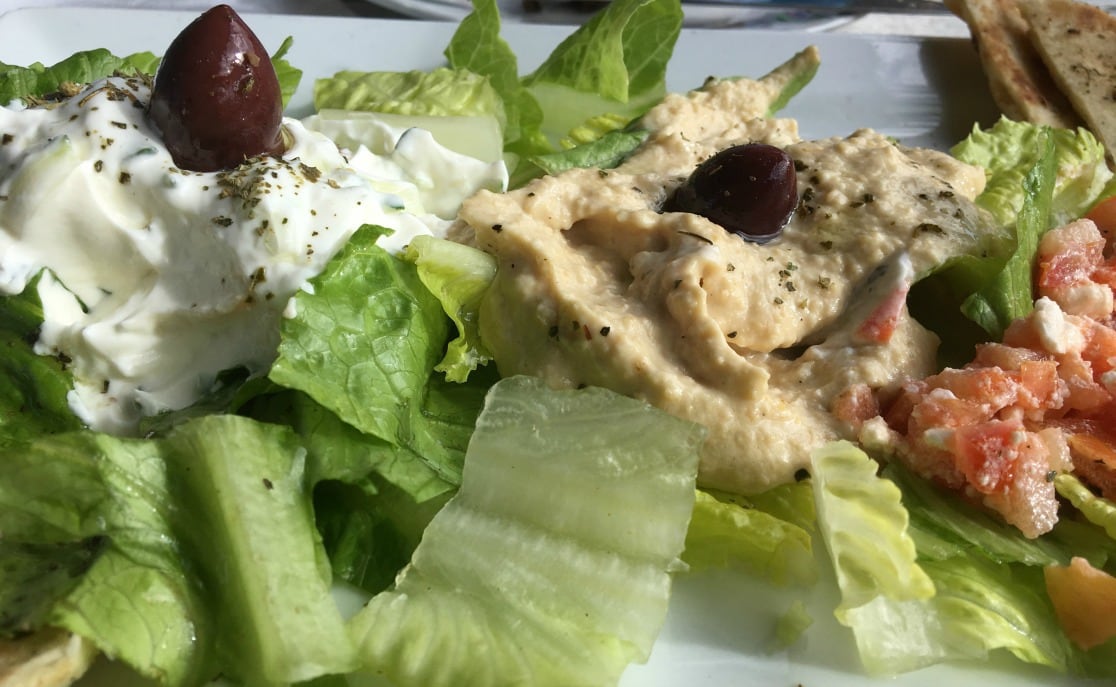 We could see the Liberty from the boat on our way back, and I couldn't wait to get cleaned up and head to dinner.
The attire was cruise elegant, so it was time to get dressed up!
We were planning to go to the Punchline Comedy Club again as well as stop by the Alchemy Bar to see what creative cocktails they were stirring up.
I was thinking I might have to have another taco at the Blue Iguana before the night was over just so I could have more of the watermelon jicama salsa!
We had one more day which would be at sea, and I was already thinking I didn't want our trip to end!
Where would you love to go on a Carnival Cruise? Start planning and you'll be cruising before you know it!
Cupcake Decorating Class on Royal Caribbean Liberty of the Seas