We were treated to so much awesomeness at the D23 Expo, but this has to be one of my favorites. My husband and I love attending the symphony, but watching the orchestra perform to Walt Disney's musical cartoon masterpieces released between 1929 and 1939? That was a whole new experience! Disney's A Silly Symphony Celebration was truly spectacular.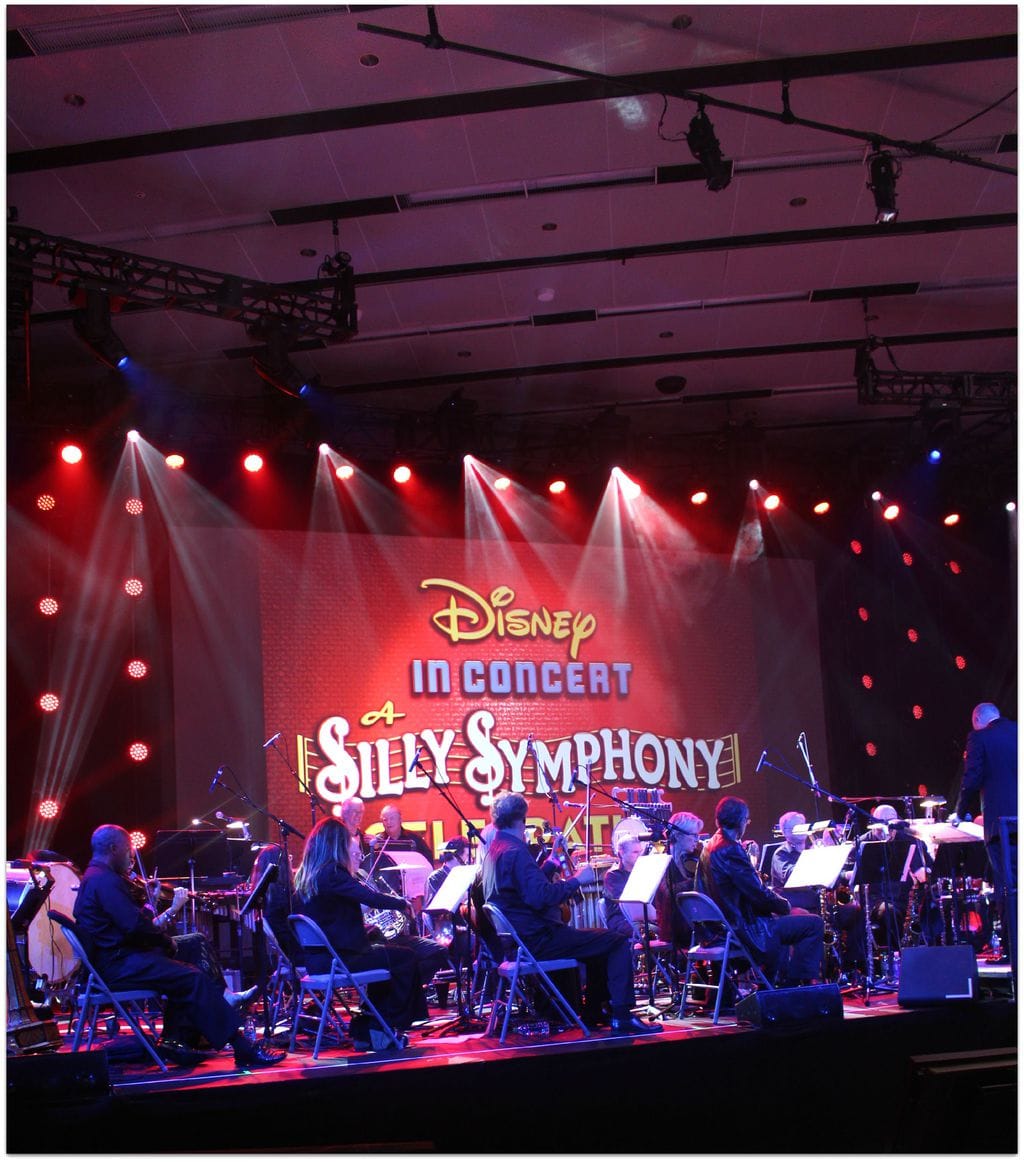 On movie screens, we could see the old classic Disney cartoons, like:
The Skeleton Dance
Flowers and Trees
Three Little Pigs
and more!
What was amazing to watch was how the symphony was exactly on time, never missing a beat. That is perfection in music.
Walt Disney said:
I wanted to have a different pattern from the Mickey Mouse [cartoons]. 'cause when you once hit with a thing like that then everybody wants everything to be the same. More of this, more of this, you know? So I wanted a different pattern to give me more latitude. And playing with music, doing things with music, was intriguing and everything, so I started the Silly Symphonies.
A Silly Symphony Celebration was conducted by Maestro Steven Allen Fox.
I love watching the conductor, and also enjoy watching the orchestra, so it was hard to decide which I wanted to watch the most, but hearing live music to the cherished cartoons we all know and love, that had to win out! It was just fabulous.
The Silly Symphony was narrated by the great Leonard Maltin, so it was hard not to watch him, as well. You probably recognize him from Entertainment Tonight. Maltin is one of the most recognized and respected film critics of our time.
Everyone was blown away by this performance, garnering a well-deserved standing ovation.
As the standing ovation went on for a while, it was clear Maestro Fox was touched.
The Silly Symphony Collection, including a special vinyl record, could be preordered at the D23 Expo, but you also preorder at the Disney Music Emporium!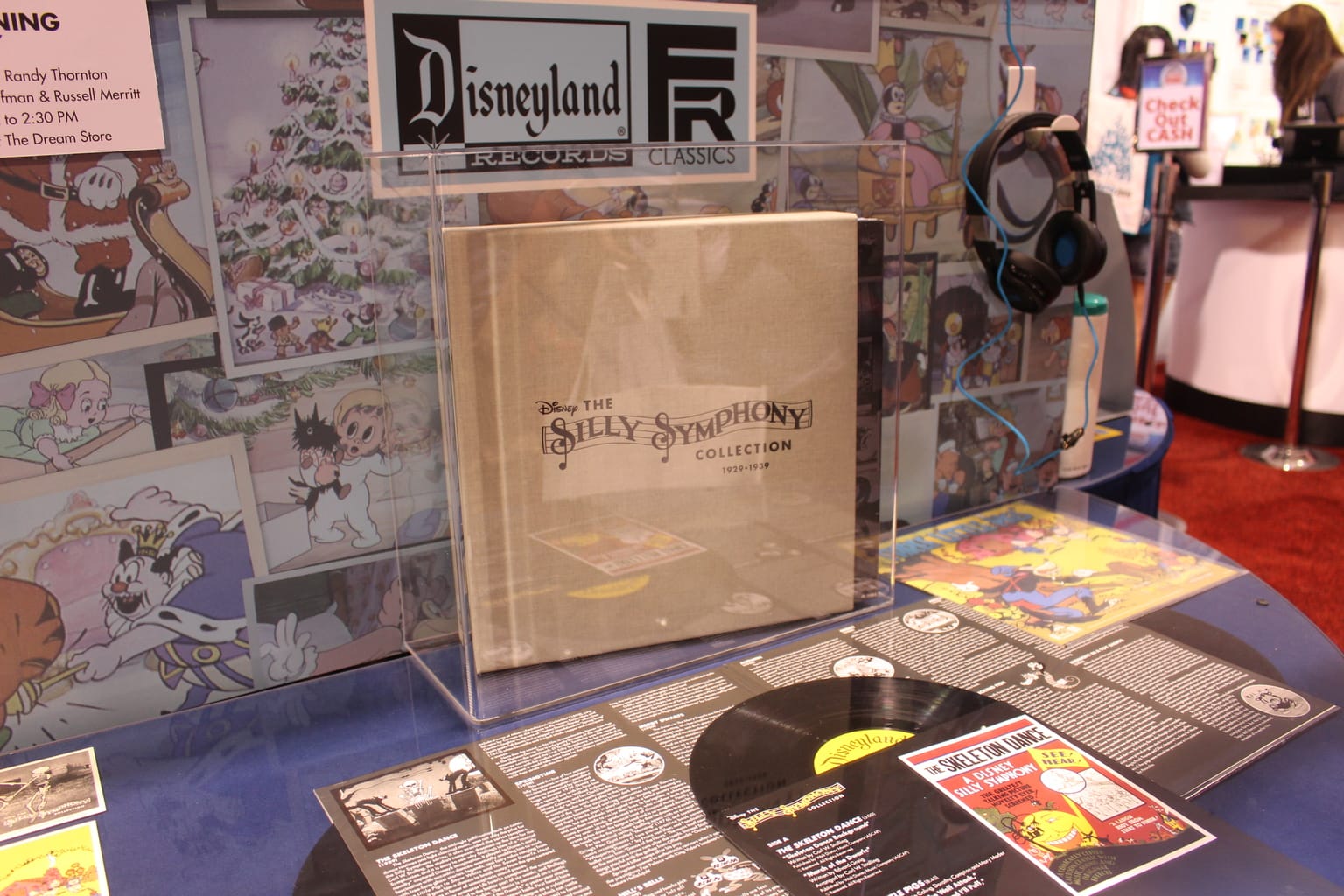 A huge thank you to Disney for inviting me to be part of such an amazing event! If you missed any D23 Expo events I've been sharing, see below!
Exclusive Look at What's Coming from Pixar and Walt Disney Animation Studios
Exclusive Look at the Live Action Films from Disney, Marvel, and Lucasfilm Studios!
Exclusive Interview with Creators of Walt Disney Short Films Collection
Digital gets Physical with Disney's New Playmation
Walt Disney Records The Legacy Collection & Giveaway!
Disneyland 60th Anniversary Diamond Celebration