If you know me, you know I'm not exactly a fashion statement. Or should I say, the statement my fashion makes is not exactly...memorable. When I do watch TV, it is not anything to do with fashion. However, after hearing Clinton Kelly speak at Macy's in Naples, Florida, I may have a change of heart.
It seems everyone and her mother does know who Clinton Kelly is. The co-host of What Not to Wear on TLC and The Chew on ABC Daytime, author of Freakin' Fabulous: How to Dress, Speak, Behave, Eat, Drink, Entertain, Decorate and Generally Be Better Than Everyone Else, as well as Oh No She Didn't: The Top 100 Style Mistakes Women Make and How to Avoid Them, Kelly has quite the following. There were women at this event who have seen him several times before, a few that he recognized!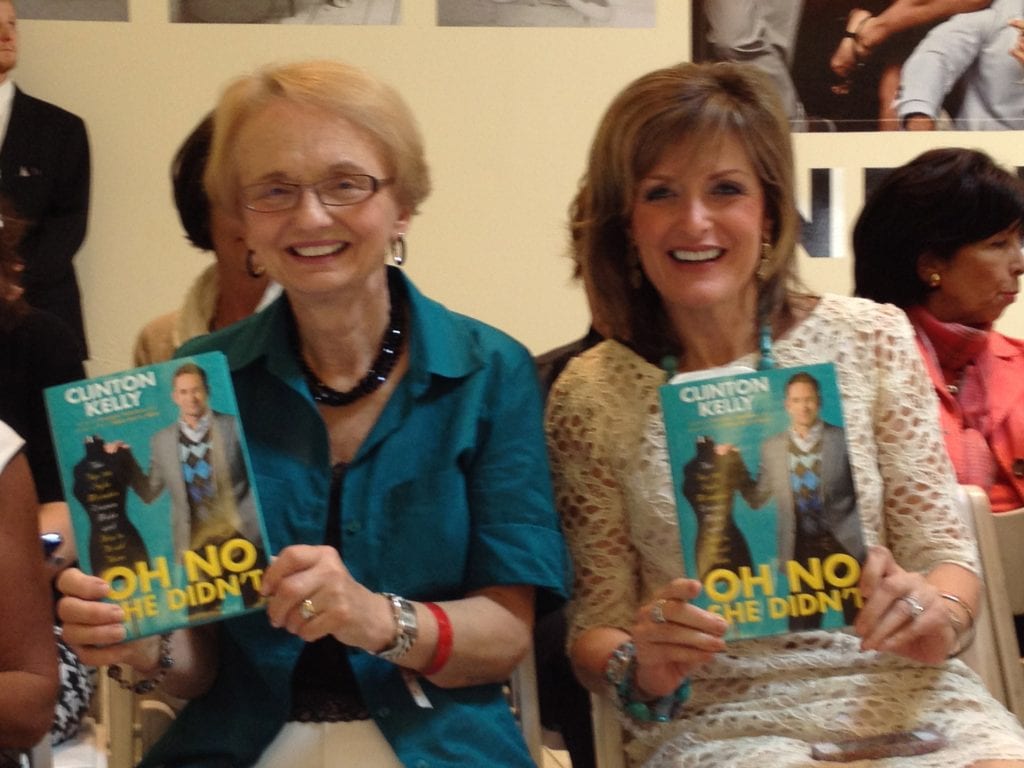 The crowd was waiting patiently for Kelly to make his appearance, and once he did, he was charming and everything else they hoped he would be. He came out and chatted with the crowd, was the MC for a wonderful fashion show, and answered more questions than I have ever seen a celebrity take the time to do. He went out into the crowd asking who needed help, and picked out the woman he is with in the photo below.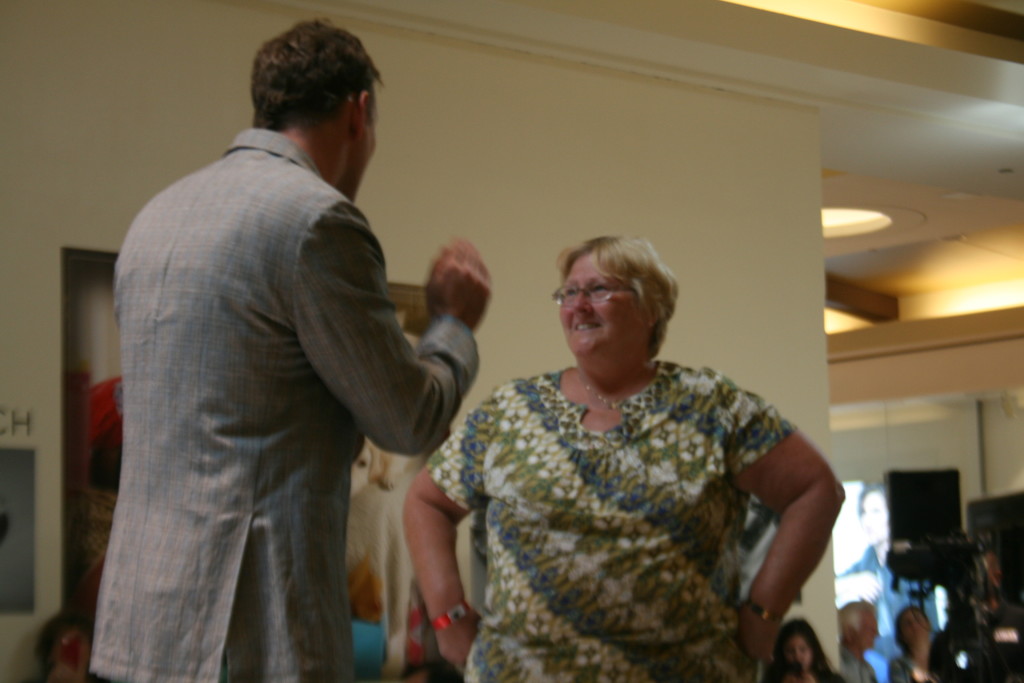 With all seriousness, he frankly asked her if she had ever had a professional bra fitting. The crowd roared, as did the woman who might otherwise have been embarrassed. But this was Clinton Kelly. Chatting with him, even with hundreds of eyes looking on, is like talking to a friend. A trusted friend. He tells the truth whether you want to hear it or not. And his 1.2 million viewers want to hear it. Kelly is also a spokesperson for Macy's, who had an employee promptly deliver a gift card to the woman who needed a bra fitting. Clinton Kelly tells you what to do, and Macy's is there to help you do it.
The fashion show was fabulous. I didn't have time to shop, but will be visiting my local Macy's soon to shop the lovely spring line.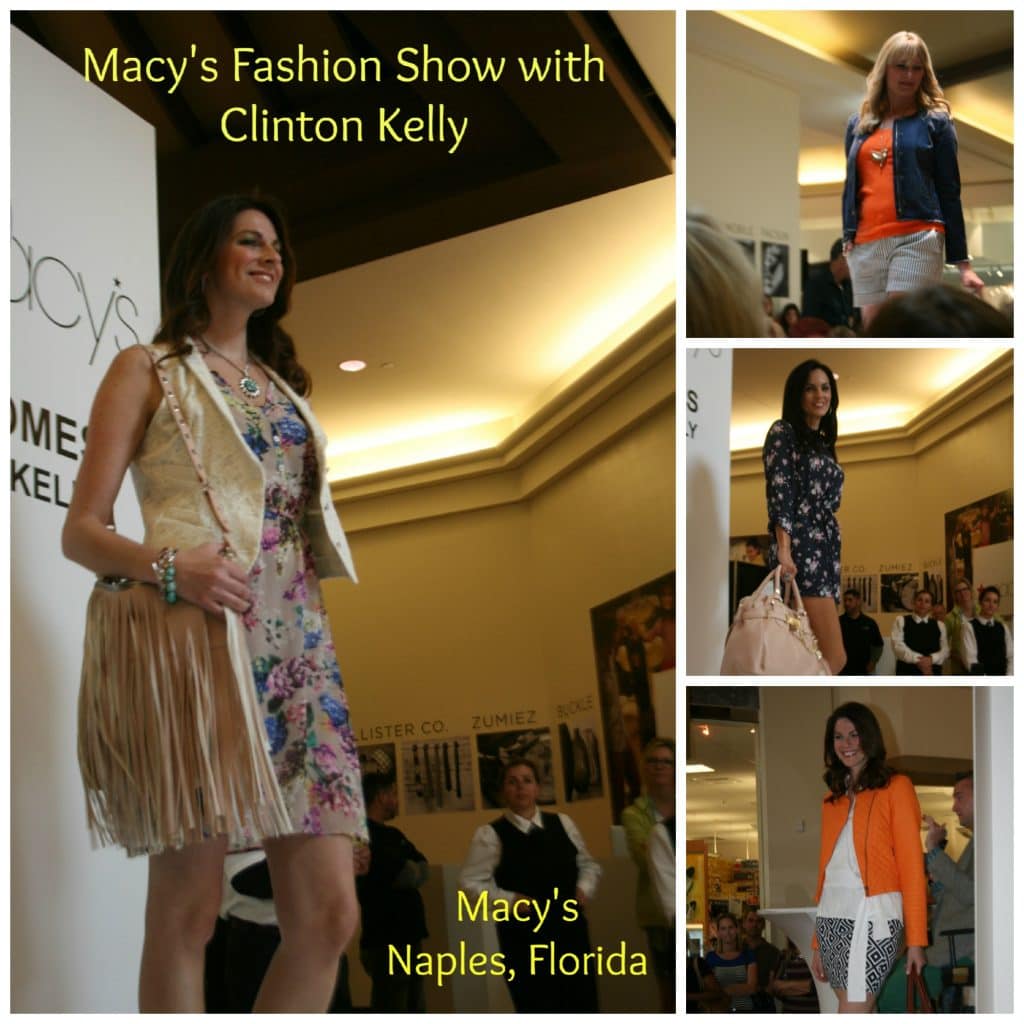 I loved these Spring colors!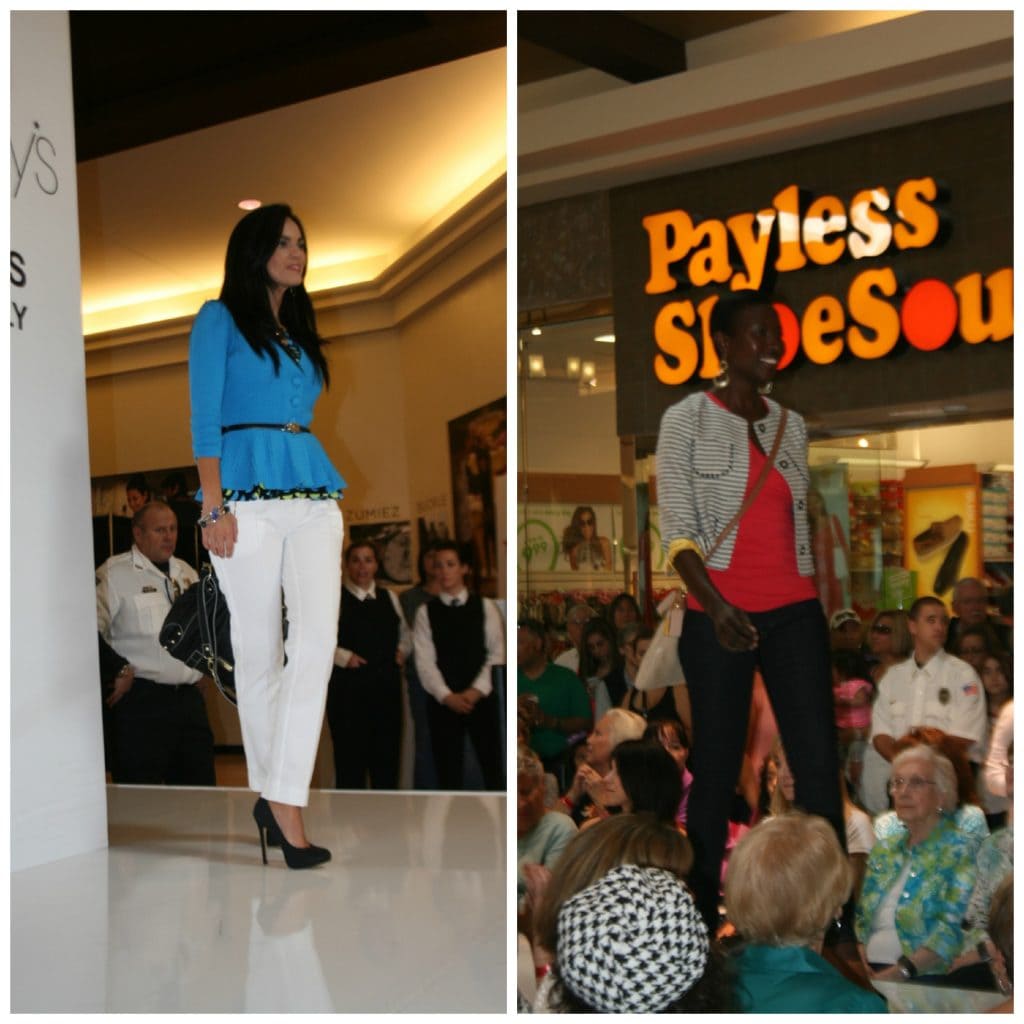 This was my favorite outfit. I never would have paired stripes with a patterned sweater, and it was just gorgeous.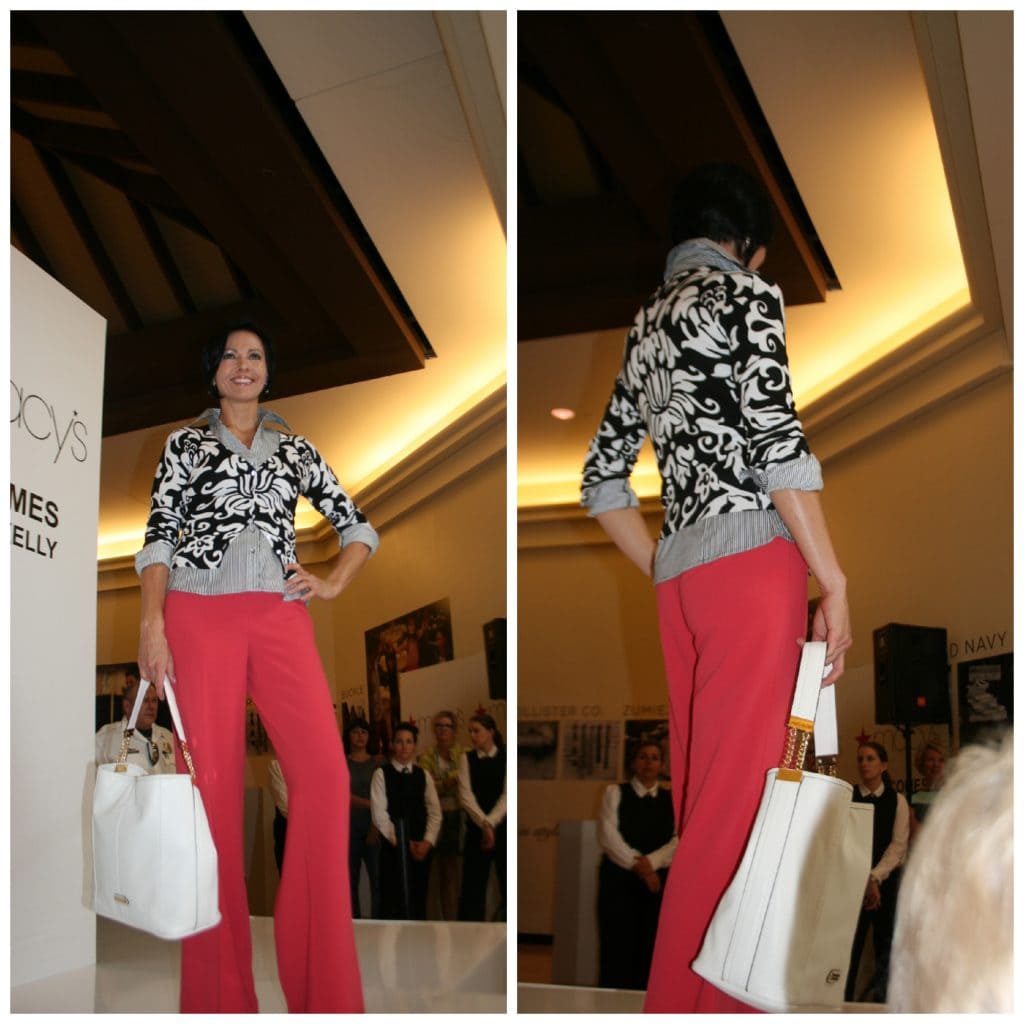 I think the most impressive thing about this event was the time Clinton Kelly spent with his guests. He is such a wonderful host. Taking time to fully answer each question, the other guests didn't seem to mind as they knew they would get a turn to chat.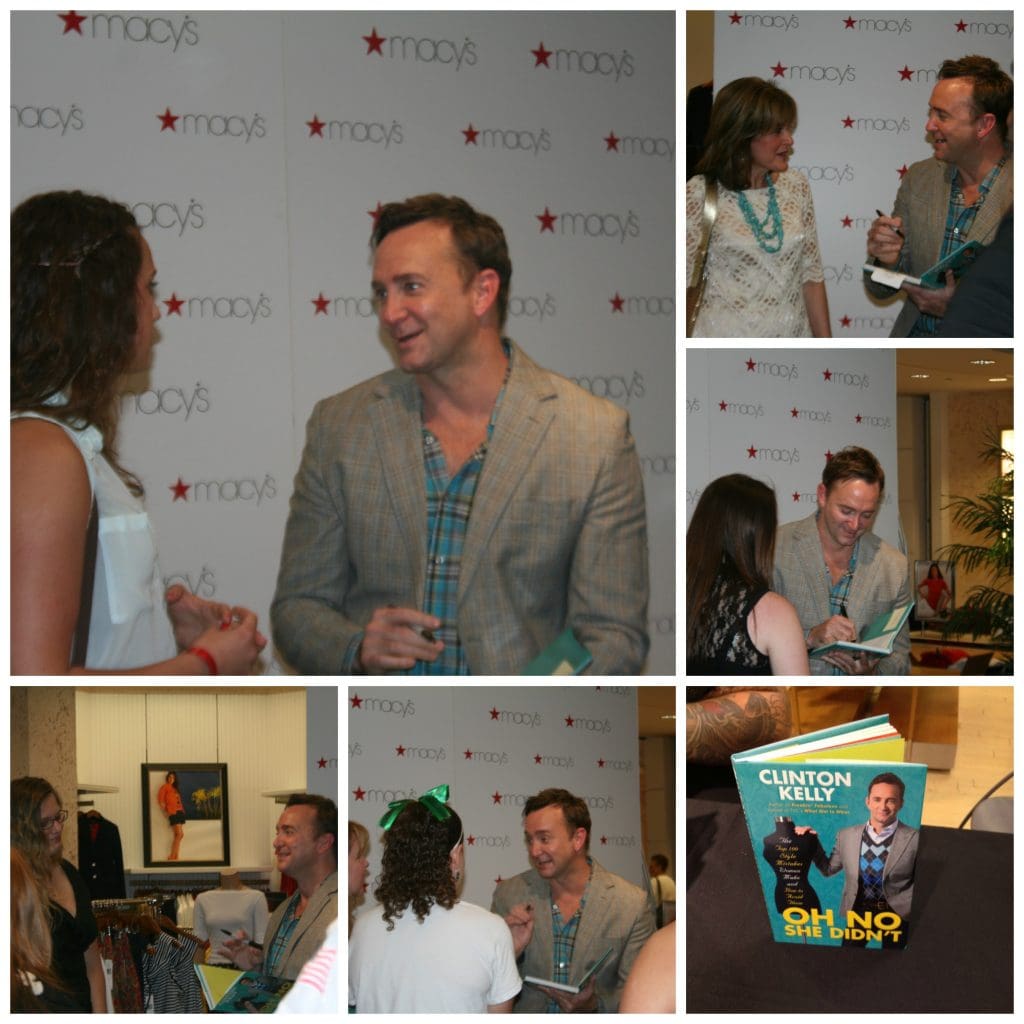 What a fun day at Macy's! If you aren't aware of all the great events hosted by Macy's, check out their website so you don't miss a thing! You can follow @Macys and @clinton_kelly on Twitter for fashion updates. If Facebook is more your style, you can "Like" Macy's  and Clinton Kelly there, too! Be sure to pick up On No She Didn't at your local bookseller or get it here on Amazon.
I am a member of the Everywhere Society. Everywhere provided me with compensation however all thoughts and opinions expressed herein are my own.