With this roundup of easy breakfast ideas, you'll be sure find something everyone will love, even on busy mornings!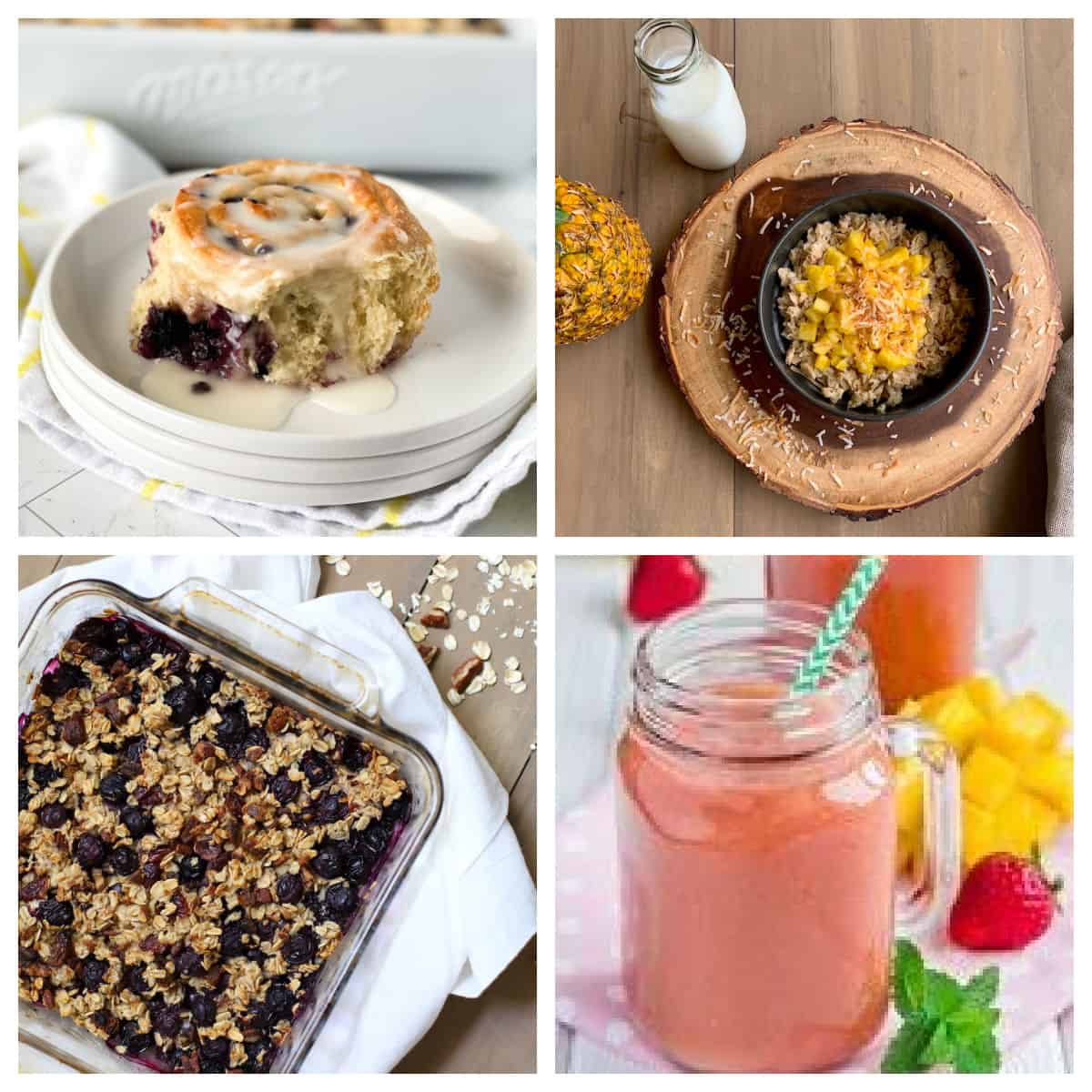 We don't eat big breakfasts in our house every day, which is why it's special when you can take the time to make breakfast into a meal instead of just rushing through a bowl of cereal or a pop tart.
Get out of that breakfast rut by trying these egg bites along with this Country Potatoes recipe for a delicious start to the day!
One of our favorite breakfasts is homemade waffles, so I can't wait to try the Chocolate Zucchini Waffles below!
Love doughnuts? Try one from this list of baked doughnuts without yeast - so much easier to make!
For something healthy, try one of these smoothie recipes without yogurt!
You'll find everything here from easy homemade protein bars you can grab & go to Blueberry Sweet Buns which make a delicious morning meal. That sounds so good, I might just make breakfast for dinner!
Start enjoying these delicious easy breakfast ideas this week for that most important meal of the day! These recipes make your morning routine easier. And if you're looking for meals for the end of the day, check out this list of Italian dinner ideas.
What to Serve with Breakfast
A glass of juice like orange or pineapple would be delicious with these easy breakfast ideas. If you have never tasted watermelon juice, you've got to try it! It's so refreshing and hydrating!
A side of fresh fruit or one of the fruit and yogurt parfaits is a great option with any of these easy delicious breakfast ideas.
Check out my easy breakfast charcuterie board ideas for the perfect brunch!
For those family members who say they just don't eat breakfast, serve a glass of juice, piece of fruit, or a slice of toast, and pack a scone or egg muffin for later when they're hungry before lunchtime.
FAQ
If you're looking for gluten-free ideas, visit The Gluten-Free Option for delicious gluten-free breakfast recipes.
I've found a couple of things that make preparing breakfast so much easier, like this Toaster Oven for reheating and this Nonstick Omelette Pan. Let me know if you have a great breakfast recipe to share!
More Delicious Recipes for Breakfast
This was first seen on Food, Fun & Faraway Places on May 18 2014 and was updated on August 31 2021.