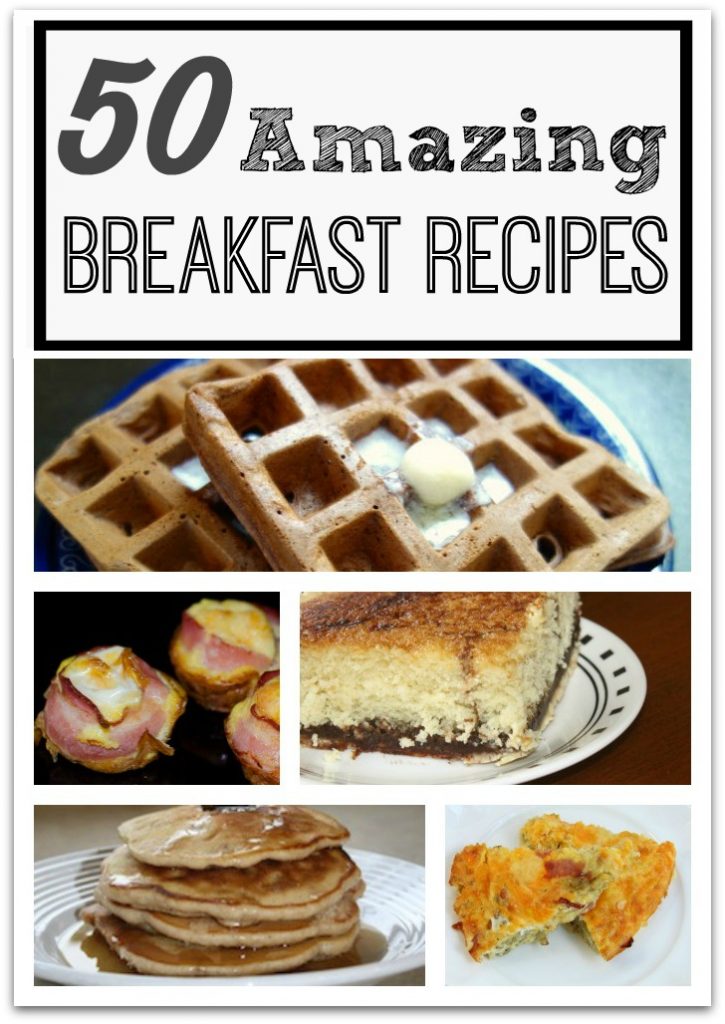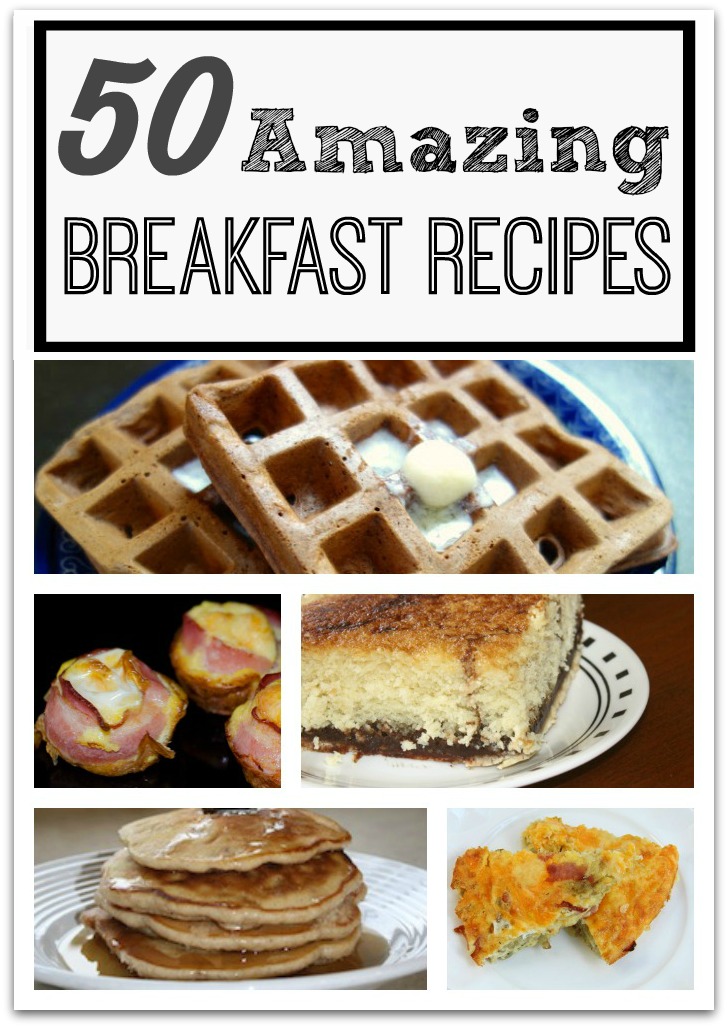 With this roundup of 50 Amazing Breakfast Recipes, you will find something everyone will love! I coordinate food for our worship team at church, so I'm always on the lookout for good breakfast recipes. We don't eat big breakfasts in our house every day. I don't think many people do, which is why it's special when you can take the time to make breakfast into a meal instead of just rushing through a bowl of cereal or a pop tart. One of our favorite breakfasts is homemade waffles, so I can't wait to try the Chocolate Zucchini Waffles below!
You'll find everything here from easy homemade protein bars you can grab & go to Sourdough Cream Cheese French Toast. That sounds so good, I might just make breakfast for dinner! Enjoy!
If you're looking for gluten-free ideas, visit The Gluten-Free Option for delicious gluten-free breakfast recipes.
I've found a couple of things that make preparing breakfast so much easier, like this Oven Meal Skillet (Who knew there was such a thing?!) and this Nonstick Omelette Pan. Let me know if you have a great breakfast recipe to share!