This Berry Breakfast Parfait recipe is a sponsored post written by me on behalf of Activia Probiotic Yogurt. All opinions are 100% mine.
Who doesn't love the simplicity of a breakfast yogurt parfait? So easy and better for you than a typical breakfast or snack! This is a great way to make little changes in your diet to improve the way you feel.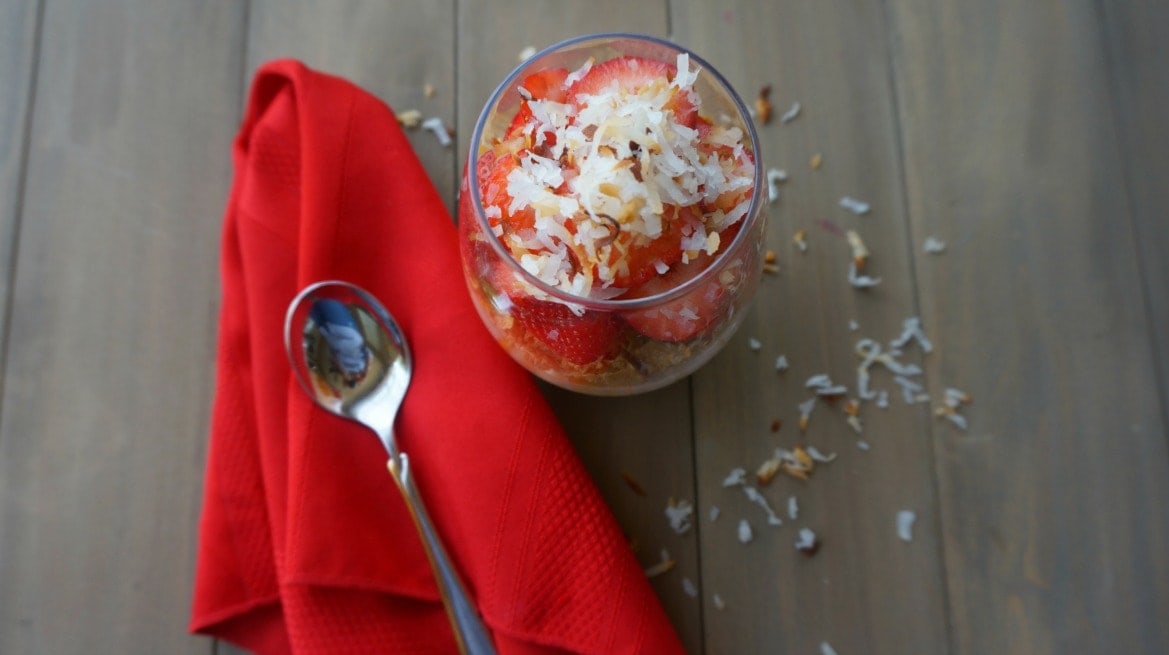 In this series of posts sponsored by Activia, we've been talking about getting your mind and body in tune. I remember when my girls were younger I thought things would slow down when they got older… boy, was I wrong.
My summer days have gone from running through the sprinklers to running to the mall. Trips to the park have been replaced with trips all over the world – in fact, even as I write this I am flying above the clouds off to another adventure.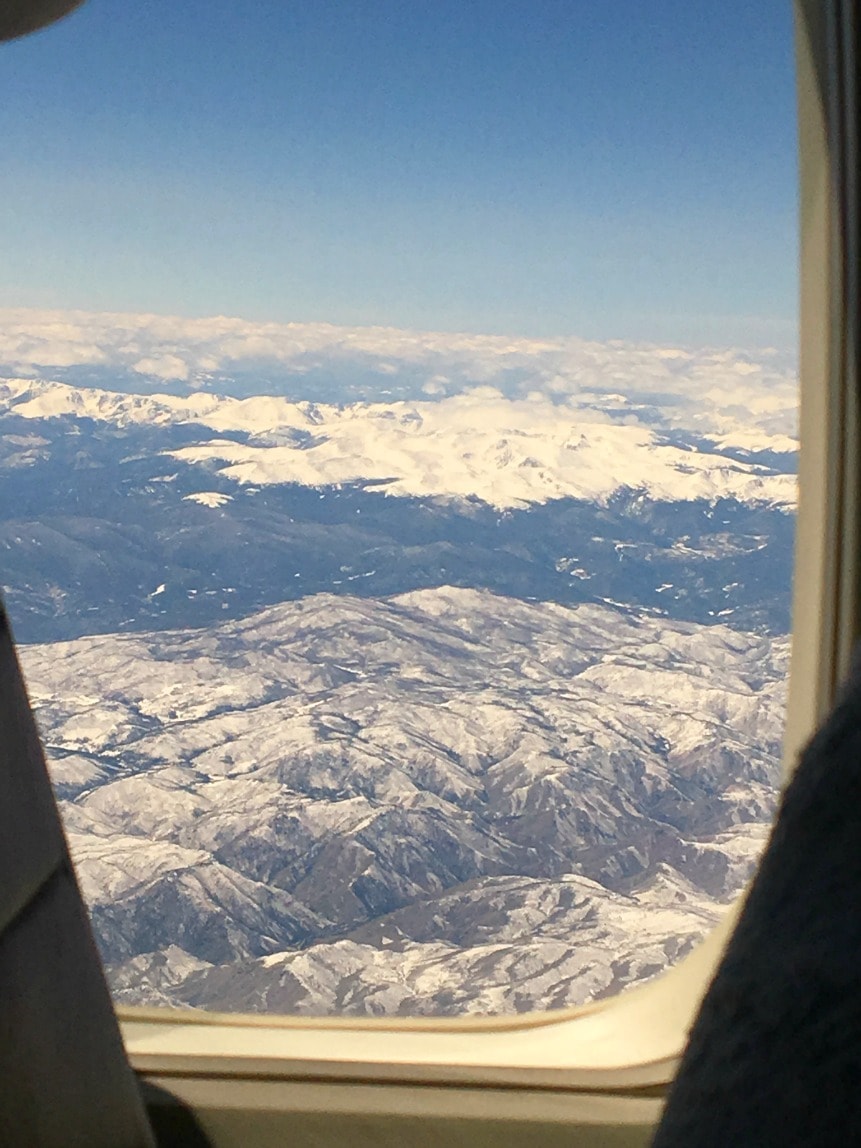 One thing has remained the same from the time my girls were little until now – I have not always taken time for myself to make sure I am the healthiest I can be. I think this is true with most moms – we put ourselves and our needs behind the needs of everyone else.
But the truth is, we have to spend some time on us to be able to be the best version of ourselves for those we love. That's why when I had the chance to team up with Activia to help moms find simple and fast ways to feel better, I was happy to get involved.
Activia is a delicious way to get the probiotics you need to feel your best. Life is hectic no matter what stage of motherhood you are in – and when things are don't feel good on the inside, it can really affect your daily life. Symptoms like bloating and gas and even just abdominal discomfort can be not only embarrassing but affect your mood as well. Simply put – when your gut feels good, so do you.
I have decided to start focusing on myself a little more these days, and part of how I am doing that is making sure I have Activia twice a day. Now that I know just how much of an impact probiotics can make on my overall wellbeing, I have begun to prioritize making them a part of my daily nutrition and healthy routine.
I knew that I needed to make the change, but also knew that I needed something quick and easy so that I would stick to it! I began making these delicious and simple berry parfaits that I can put together in just a few minutes. I can even eat them on the go!
By consuming Activia Probiotic Yogurts or dairy drinks I am not only getting probiotics to help support my gut health*, but Activia is also a good source of calcium, which is important for healthy bones. Talk about a power parfait!
*Activia is a probiotic yogurt that may help reduce the frequency of minor digestive discomfort when consumed twice a day for two weeks as part of a balanced diet and healthy lifestyle. Minor digestive discomfort includes bloating, gas, abdominal discomfort, and rumbling.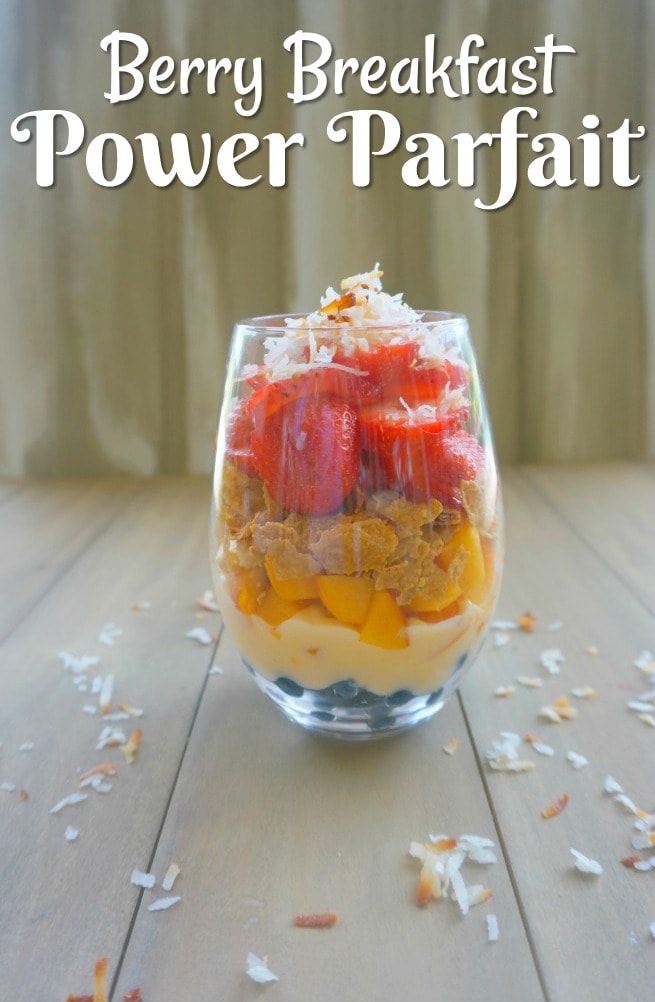 Berry Breakfast Parfait
Ingredients
3 oz. Activia Yogurt (I used Peach)
3 large strawberries, sliced
¼ cup peaches, diced
½ cup blueberries
¼ cup low-fat cereal or granola
1 T coconut, toasted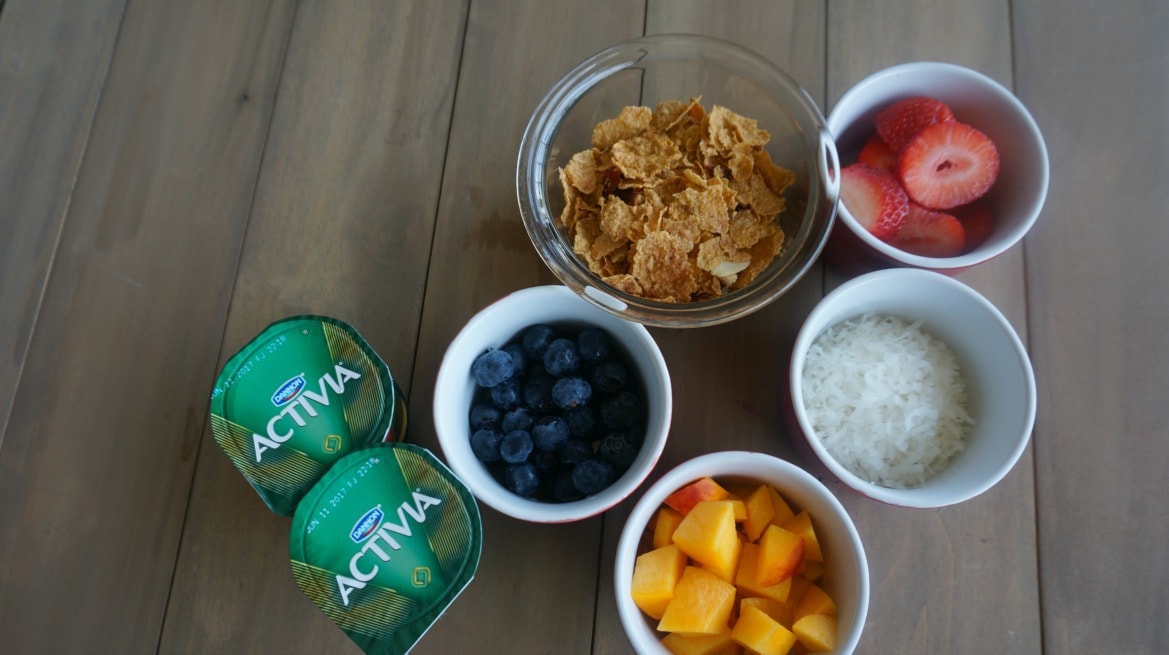 Begin with blueberries, layering Activia Yogurt, peaches, cereal, and strawberries.
Sprinkle toasted coconut on top and enjoy!
This recipe makes one parfait, so adjust accordingly if you're serving your family, too.
How easy is that? You can also just pour everything in a to-go cup and eat it on the run. Place the cereal in a baggie and add it just before eating. Don't forget to pack a spoon!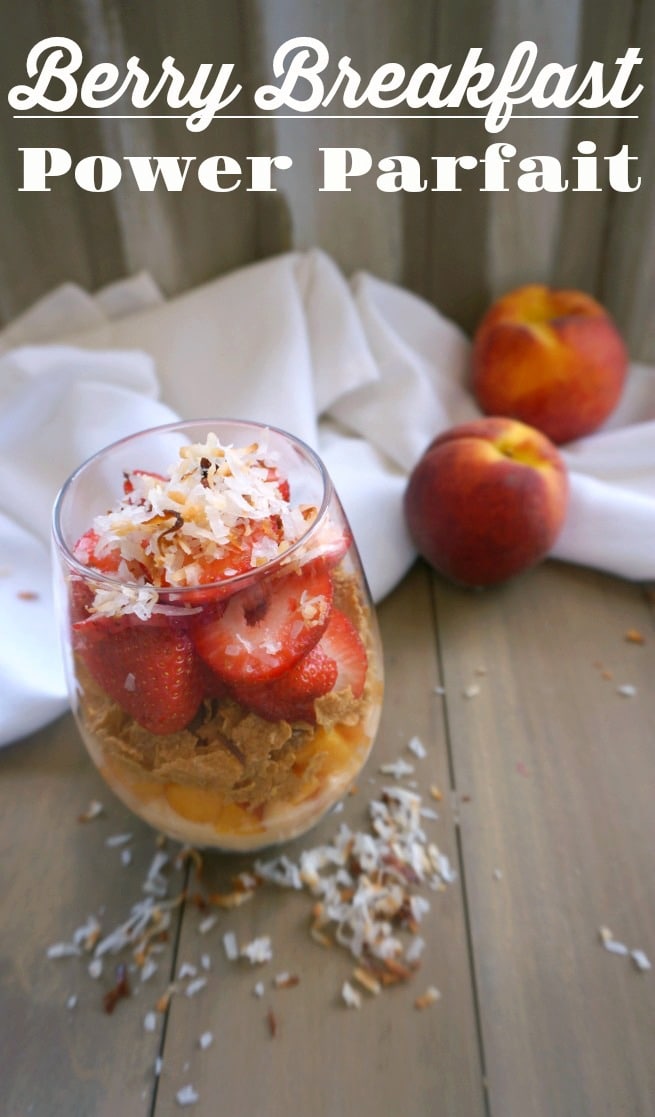 No matter what stage of motherhood you are in, I want to encourage you to take action and start adding probiotics into your daily routine. As moms, we need to feel our absolute best, and this is a fast, effective, and delicious way to help us do just that.
Learn more about the Activia Probiotic Challenge | Challenge Rules