I made this low-fat blueberry muffin with toasted coconut recipe a couple of days ago and was thrilled with the results! My whole family loves blueberry anything, so I make pancakes and muffins a lot as they're so easy and quick for breakfast, and they freeze well.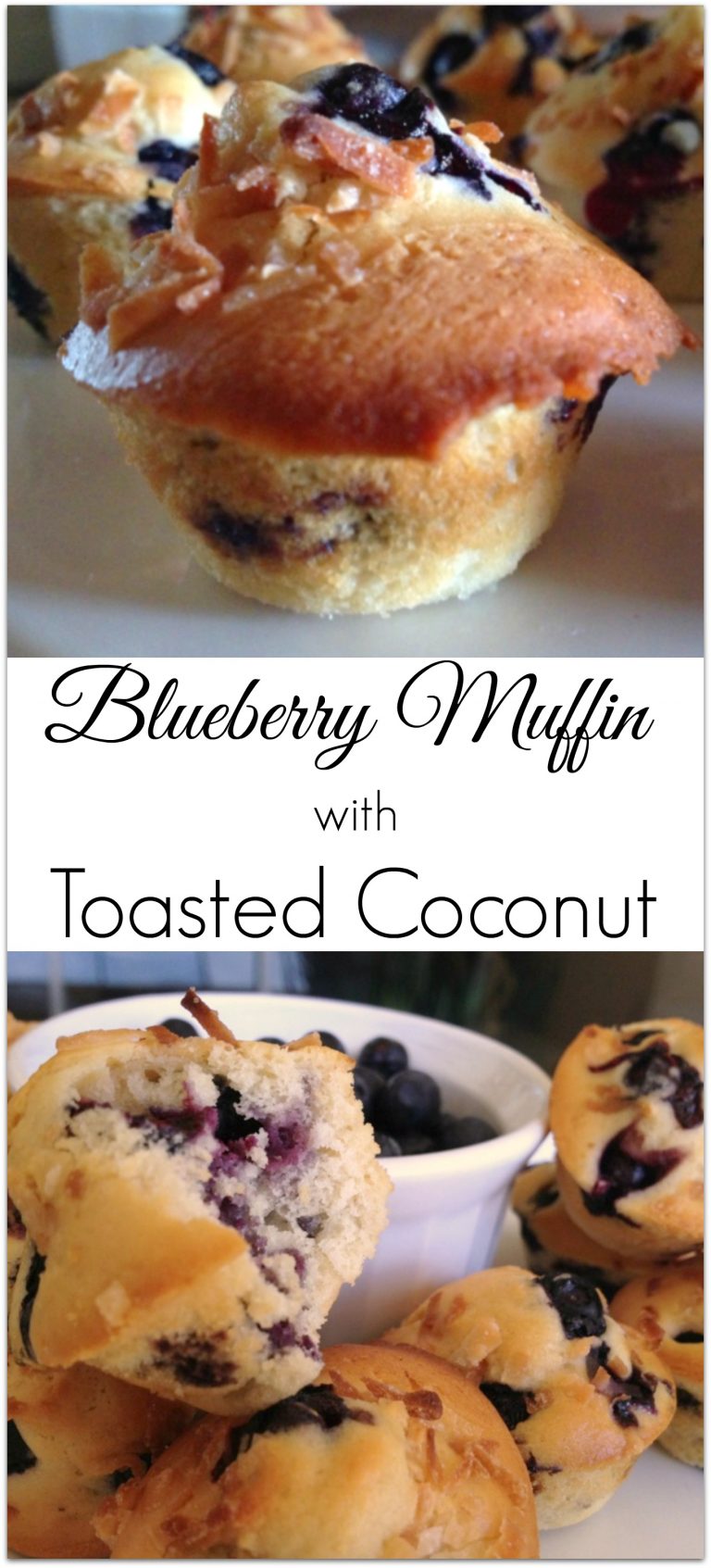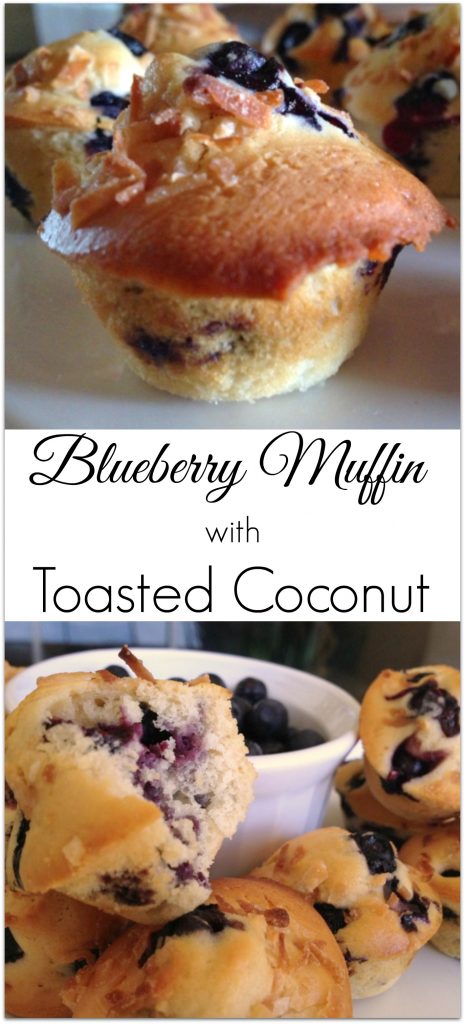 My neighbor brought me a huge container of blueberries as she was heading back to Chicago for the rest of the summer, and I had just bought four boxes as they were on sale. What to do with a ton of blueberries?
I also love coconut, but it's high in fat. As you'll see, I only used a pinch! Use more if you aren't worried about the extra fat. After all, it's a healthy fat! I hope you enjoy these muffins. Please share if you do!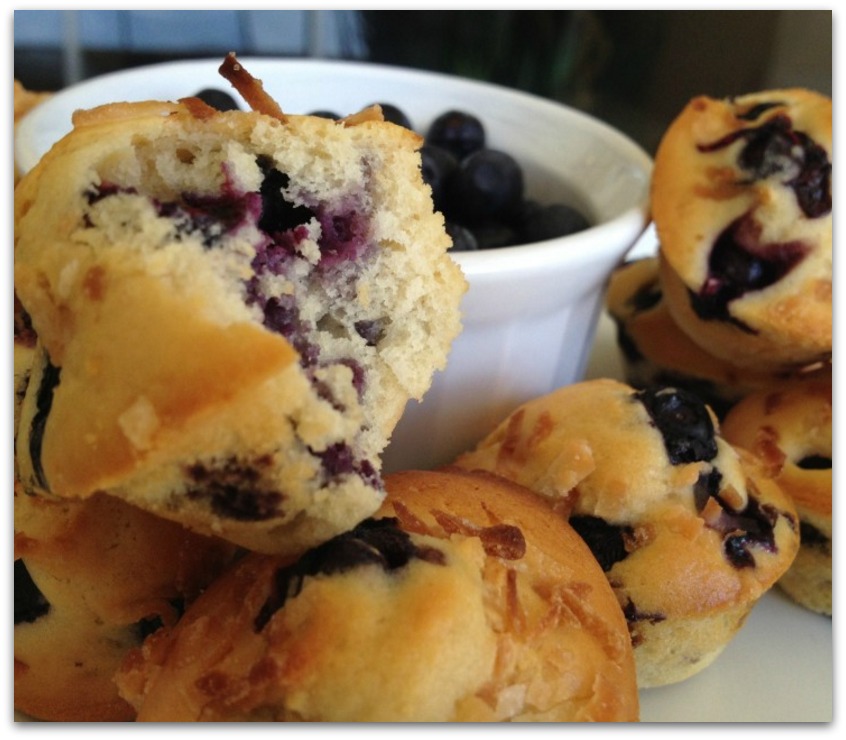 Low-Fat Blueberry Muffin with Toasted Coconut Recipe (printable)
Ingredients
2 ¼ cups of flour (I used Swan Down Cake Flour)
2 teaspoons baking powder
½ teaspoon salt
⅔ cup raw sugar
3 oz. Weight Watchers Cream Cheese Spread
1 ½ Tablespoons Coconut Oil
1 large egg
2 egg whites
1 teaspoon pure vanilla extract
¾ cup skim milk
1 ½ cups fresh blueberries
⅛ cup sweetened coconut, toasted
Instructions
Toast coconut under the broiler until light brown. Don't walk away or you will have burned coconut!
Reduce oven to 400 degrees. Line 3 mini muffin tins with paper liners or spray with cooking spray.
Combine the flour, baking powder, and salt. In a separate bowl, combine sugar, cream cheese spread, and coconut oil, using an electric mixer on medium speed until creamy. Continue beating, adding the egg, egg whites, and vanilla.
Reduce speed to low and add ¾ cup of the flour, then ¼ cup milk, and continue to alternate until all is blended well. Gently fold in the blueberries.
Fill each tin ¾ of the way. Add a small pinch of toasted coconut to each muffin.
Bake for about 15 minutes, checking after 12 as different ovens vary. Tops should be slightly brown. Insert a toothpick to be sure they are done.
Makes 36 mini muffins. Freeze any that you won't eat within a couple of days.