This Spinach Berry Smoothie is SO good! Who knew something so delicious could be good for your eye health, too? Full of spinach and berries, you'll also be getting much-needed nutrients for healthy eyes.
If you're in your late thirties and up, you've probably had at least some trouble with your vision. Maybe you wear glasses for reading, contacts for everyday sight, or maybe you've even had surgery like I have to correct problems with your vision and eye health.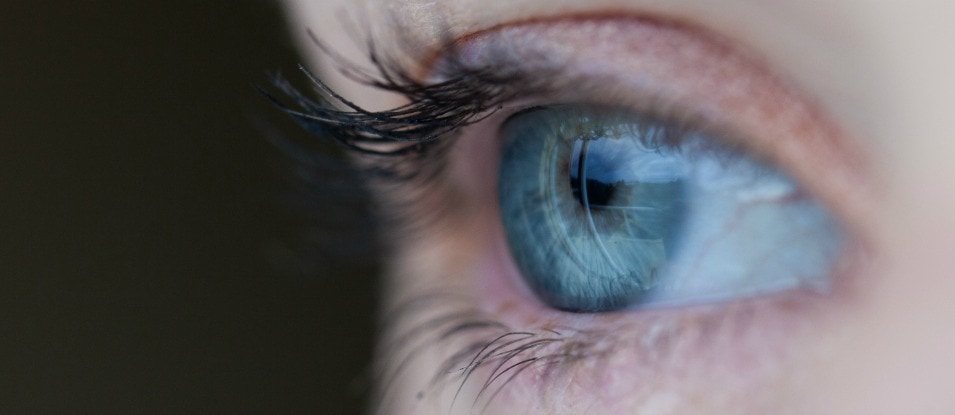 It seems like the older I get, the more articles I see about maintaining great health in general. Everywhere I turn I see tips on keeping your bones strong, maintaining a healthy weight, and even slowing down the signs of aging. What I do not see a lot though is the importance of keeping our eyes healthy.
We know to get our eye exams when things start to look a little blurry and eat foods that are nutritious and full of vitamins and minerals to keep us feeling our best, but did you know that what you eat directly affects the quality of your vision?
Why This Recipe Works
Eating a diet full of colorful fruits and veggies such as carrots, tomatoes, and bell peppers can help keep your eyes healthy and are even thought to help decrease the risk of many eye diseases. These foods supply vitamins A and C and carotenoids as well as beta-carotene and zinc.
Leafy Greens such as spinach, kale, as well as broccoli, peas, and avocados, are packed with Zeaxanthin and lutein, which are important pigments that are found in the macula of the eye.
This recipe is full of good for you anti-oxidants and so flavorful. Let's face it, if this didn't taste good, you won't be eager to drink it. Delicious and healthy is the answer!
What You Need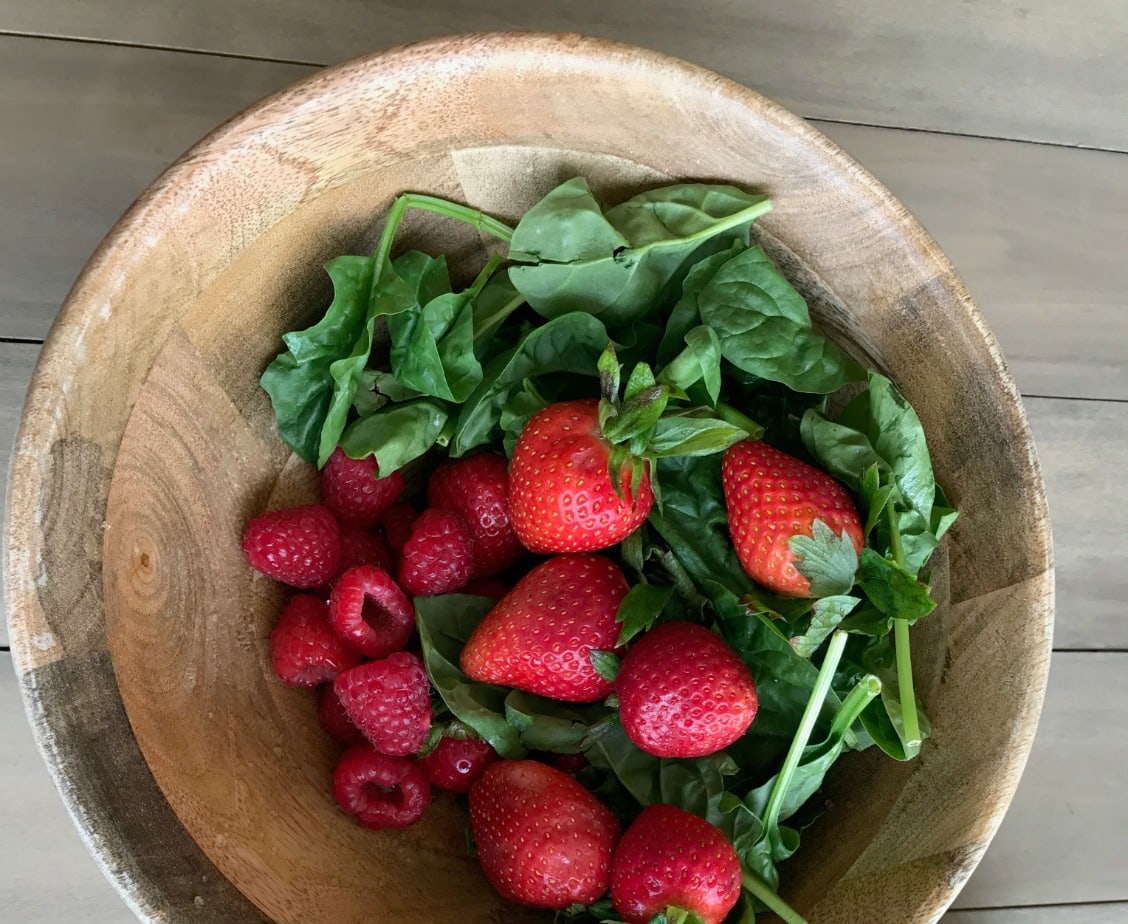 Even fish, walnuts, and flax seeds will supply omega-3 fatty acids which can help your overall health as well as the health of your eyes. In fact, a study showed that women who ate seafood two to four times a week even decreased their risk of occasional dry eyes by 45%! That is huge!
I have begun adding a smoothie to my routine a couple of times a week to help me get more zeaxanthin and lutein. This recipe is easy and tastes great!
Berry & Spinach Smoothie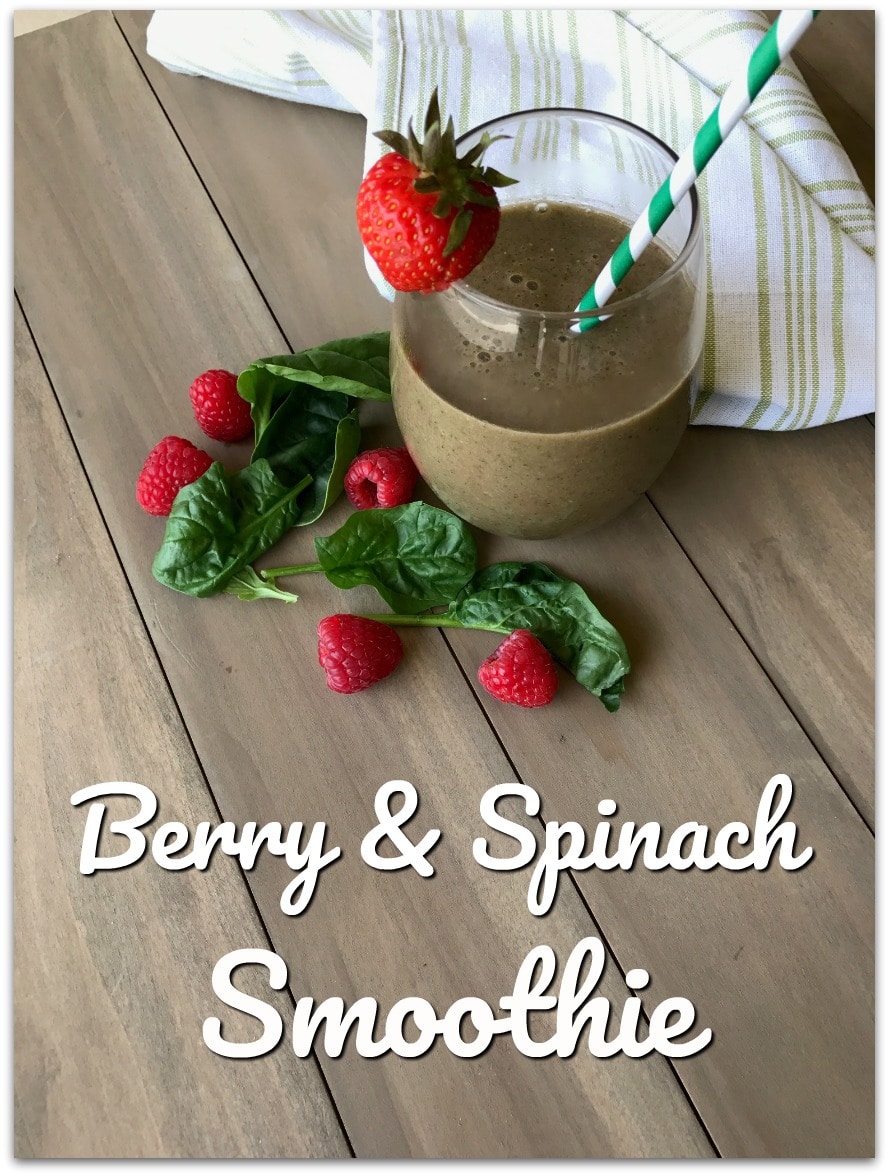 Scroll down to the recipe card for ingredients.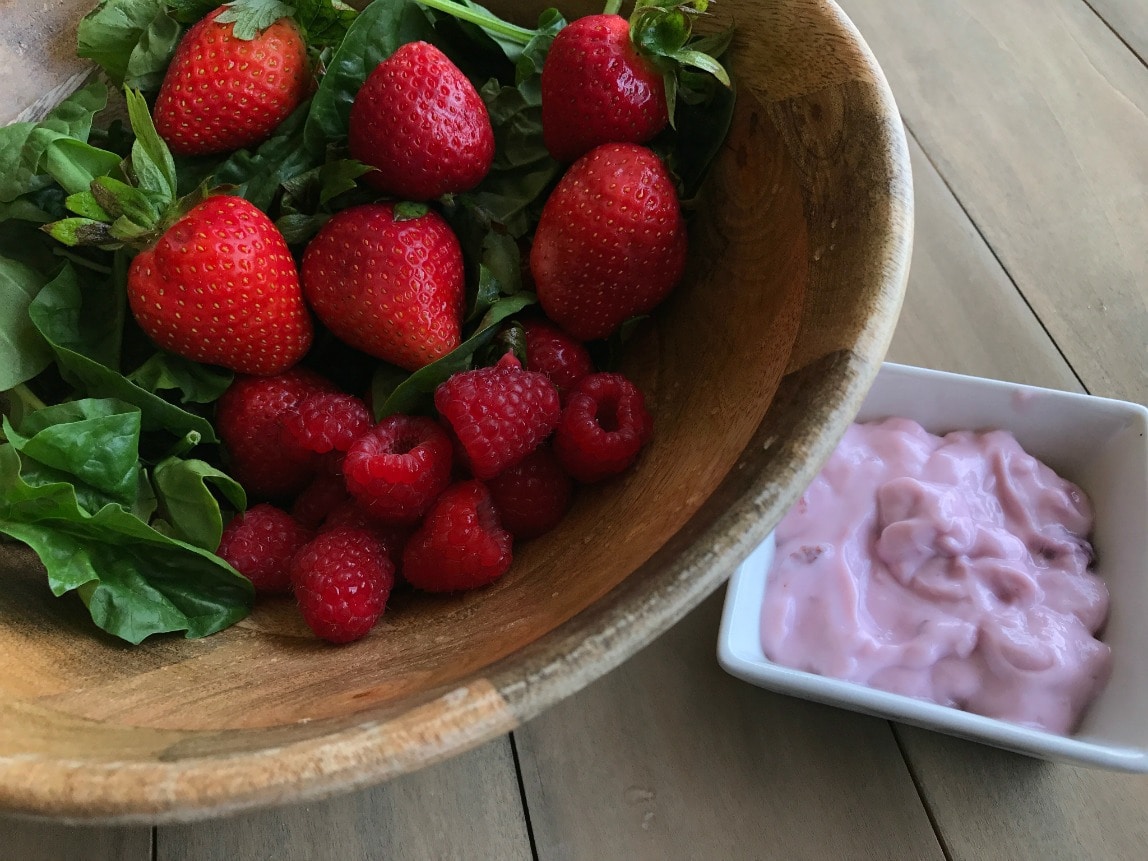 How to Make this Smoothie
Add all ingredients in a blender and blend until smooth.
Serve with a strawberry on the side.
Seriously, how easy is that?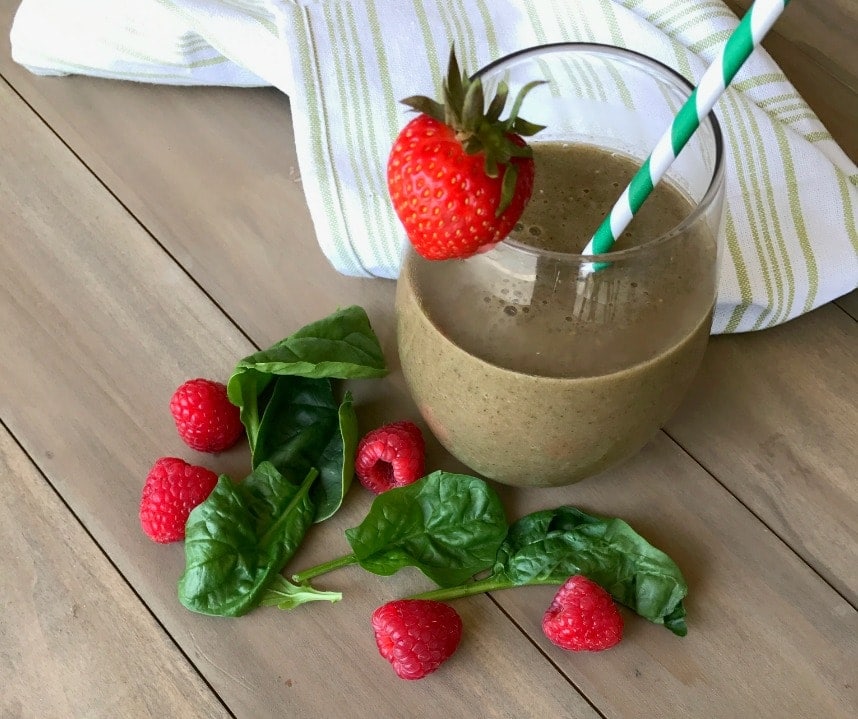 Even with a healthy diet, it is nearly impossible to get the right amount of zeaxanthin and lutein needed to protect and improve your vision. That is why taking an eye health supplement like EyePromise Zeaxanthin + Lutein is dire as you age. This simple change to my daily routine is helping me keep my eyes in the best shape possible.
Eye Promise is focused on helping men and women keep their eyes healthy. Their new product, EyePromise Zeaxanthin + Lutein, is a vegan formula supplement that can help improve vision in fine details situations like reading in low light. These nutrients also improve recovery from that temporary "blindness" caused by high-intensity lights such as headlights or stadium lights.
It's also good to know EyePromise is the only brand guaranteed to increase MPOD – Macular Pigment Optical Density – which can lower your risk of Age-Related Macular Degeneration.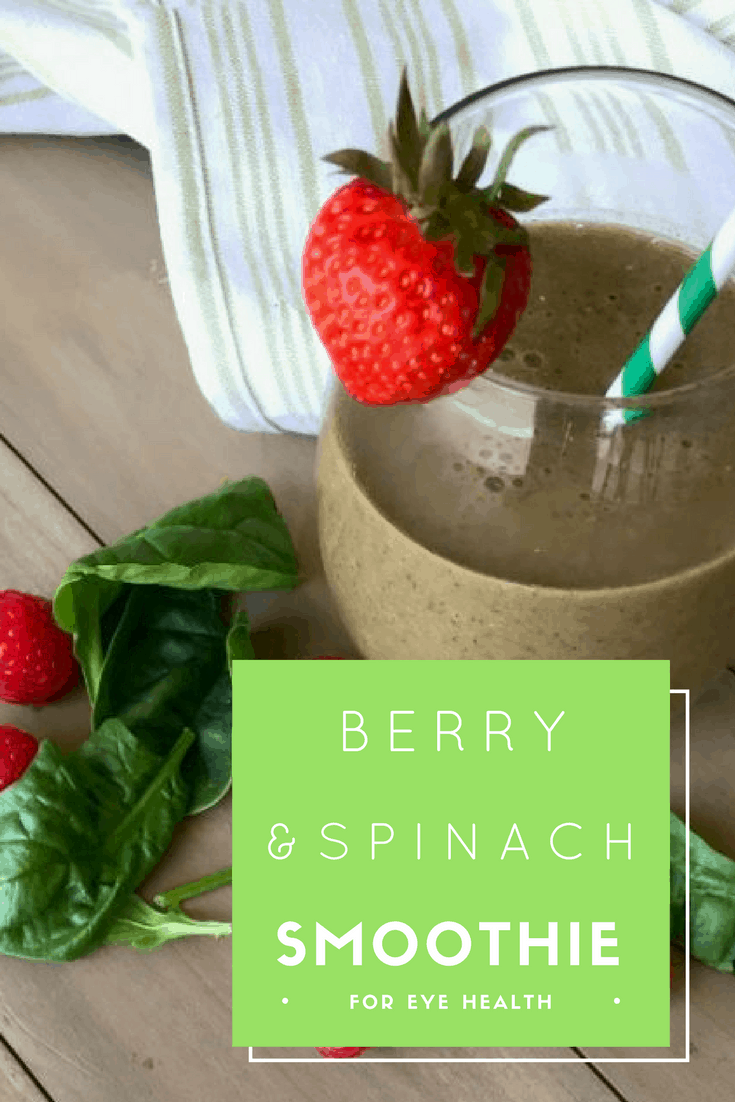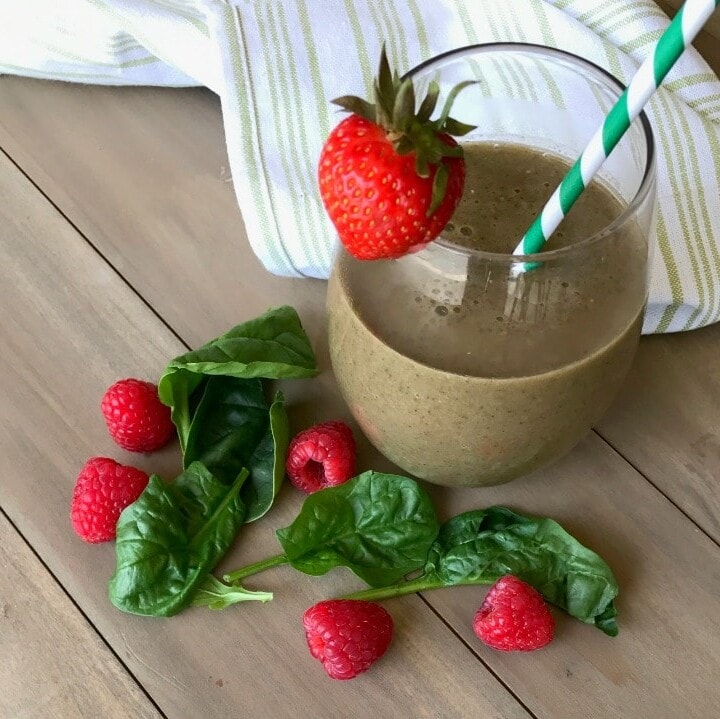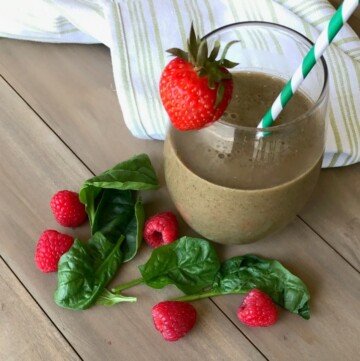 Ingredients
1

C

spinach

chopped

1

C

strawberries

sliced

1

C

raspberries

¼

C

yogurt

¼

C

milk

1

T

honey

1

t

vanilla

1

C

ice
Instructions
Add all ingredients in a blender and blend until smooth.

Serve with a strawberry on the side.
Nutrition
Serving:
1
|
Calories:
265
kcal
|
Carbohydrates:
50
g
|
Protein:
7
g
|
Fat:
5
g
|
Saturated Fat:
2
g
|
Cholesterol:
14
mg
|
Sodium:
94
mg
|
Potassium:
761
mg
|
Fiber:
11
g
|
Sugar:
36
g
|
Vitamin A:
3029
IU
|
Vitamin C:
125
mg
|
Calcium:
235
mg
|
Iron:
2
mg
Have you had eye issues yet? Tell me about it in the comments below.