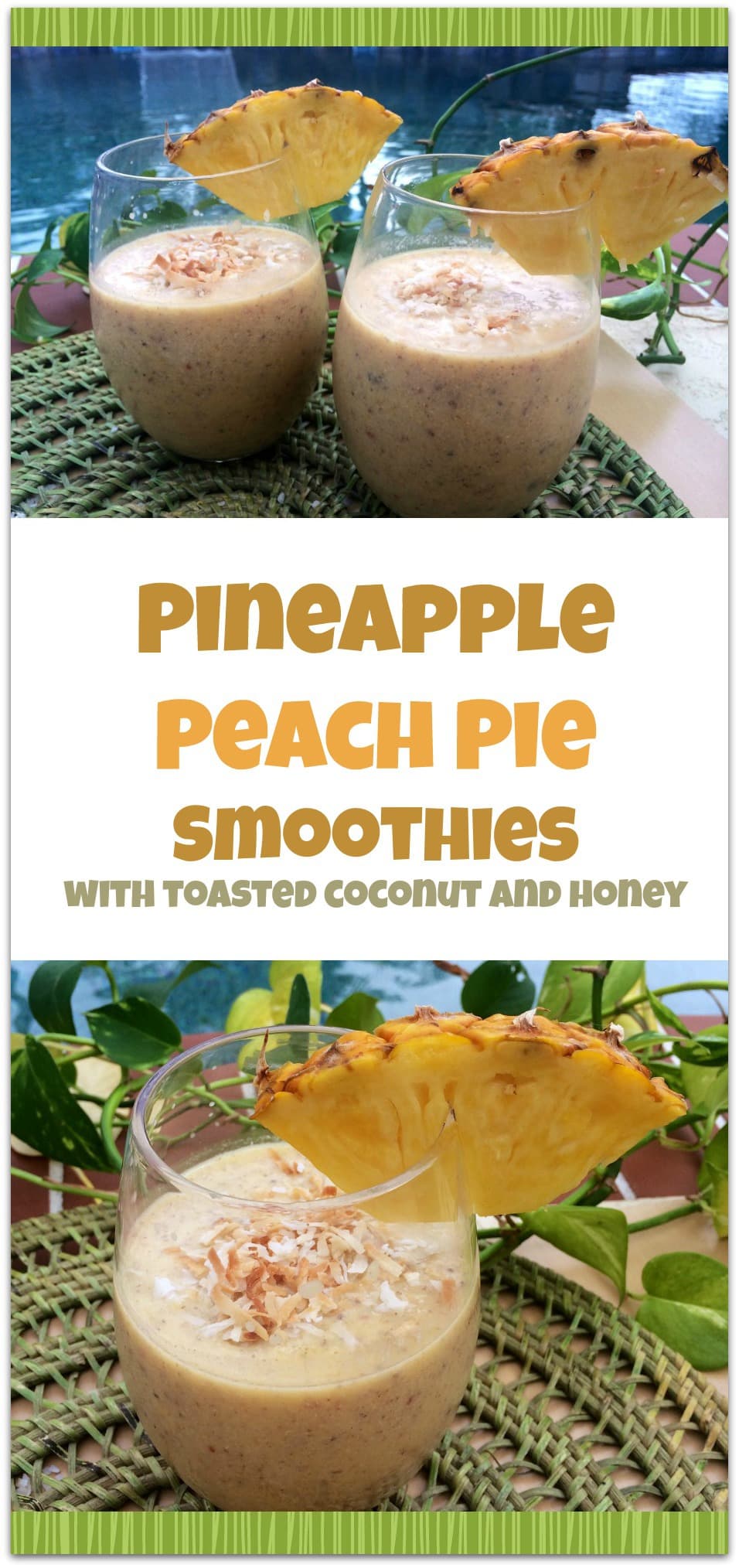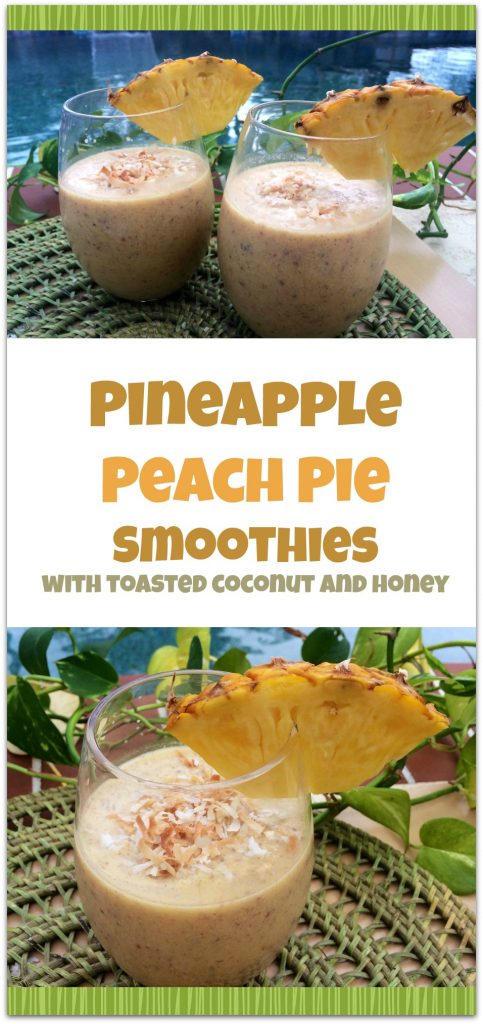 This recipe for Pineapple Peach Pie Smoothies is all natural, sweetened with honey and fruit, but it tastes like a decadent dessert! It's a great breakfast or pick-me-up in the afternoon! It tastes like an island vacation! It's become one of my favorite summer recipes. Have the kids help! This is one healthy treat they will ask for again and again!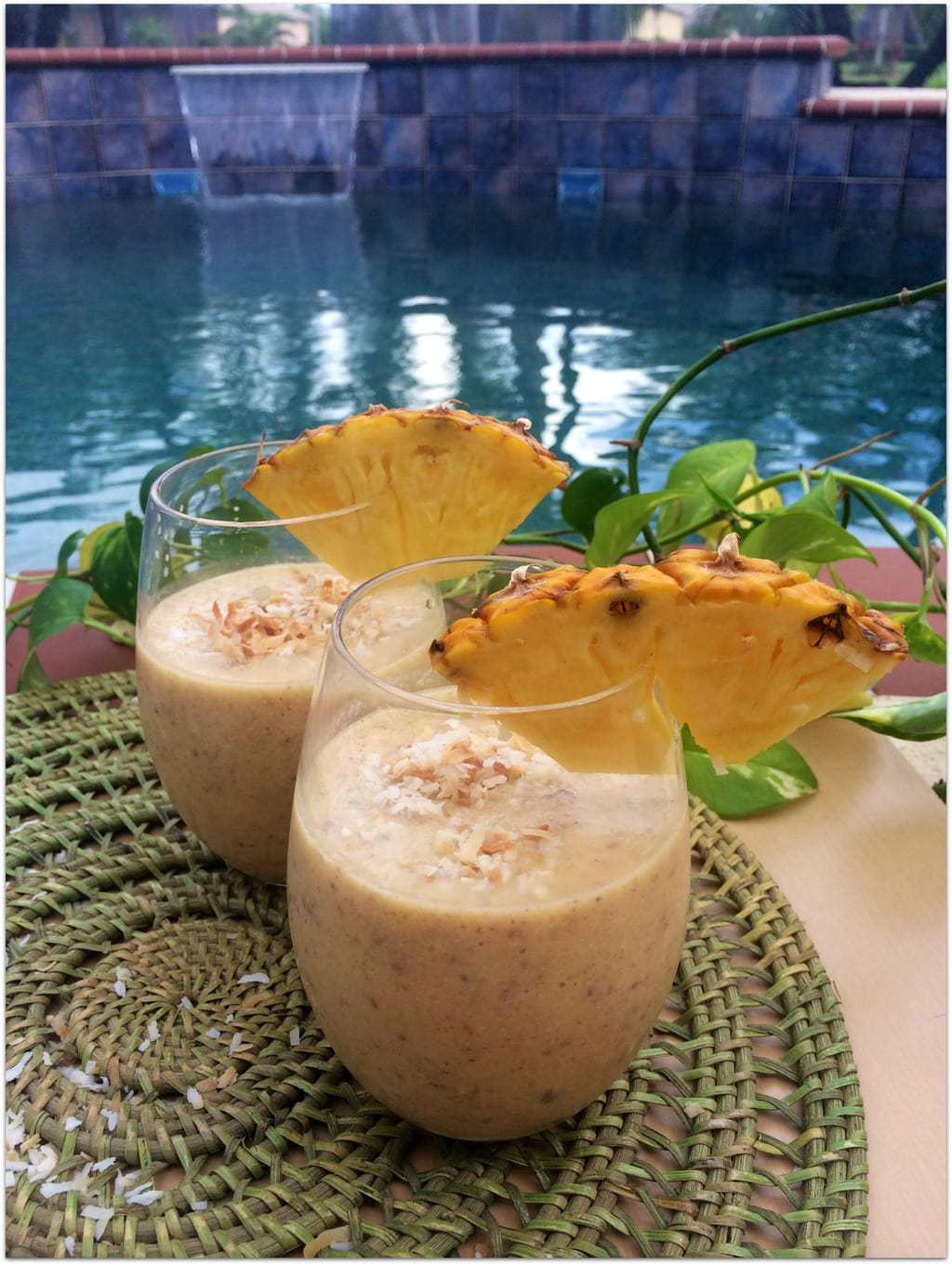 Pineapple Peach Pie Smoothies
Ingredients:
2 cups of cubed Pineapple
2 peaches (pitted and skinned)
1 cup of milk (We used lactose free, 2%)
1 cup crushed ice
1 cup shredded coconut
½ cup plain greek yogurt
½ cup chia seeds
2 tablespoons of honey (preferably local!)
⅛ teaspoon vanilla extract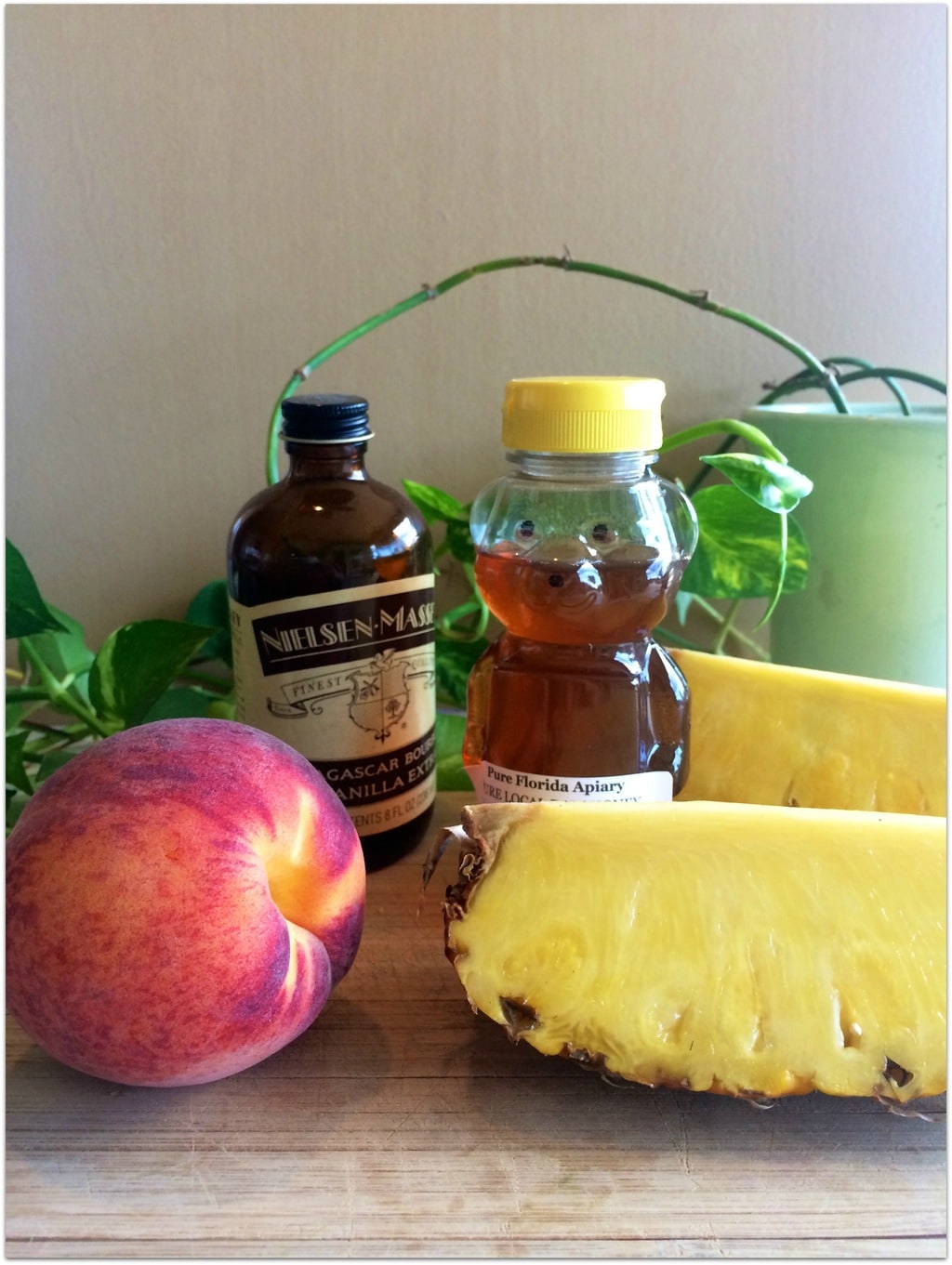 1. Sprinkle shredded coconut over a sheet of in foil, and bake at 350º for about 5-10 minutes, stirring occasionally so it doesn't burn.
2. Place peaches, pineapple, milk, ice, yogurt, honey and vanilla into a blender and blend until creamy.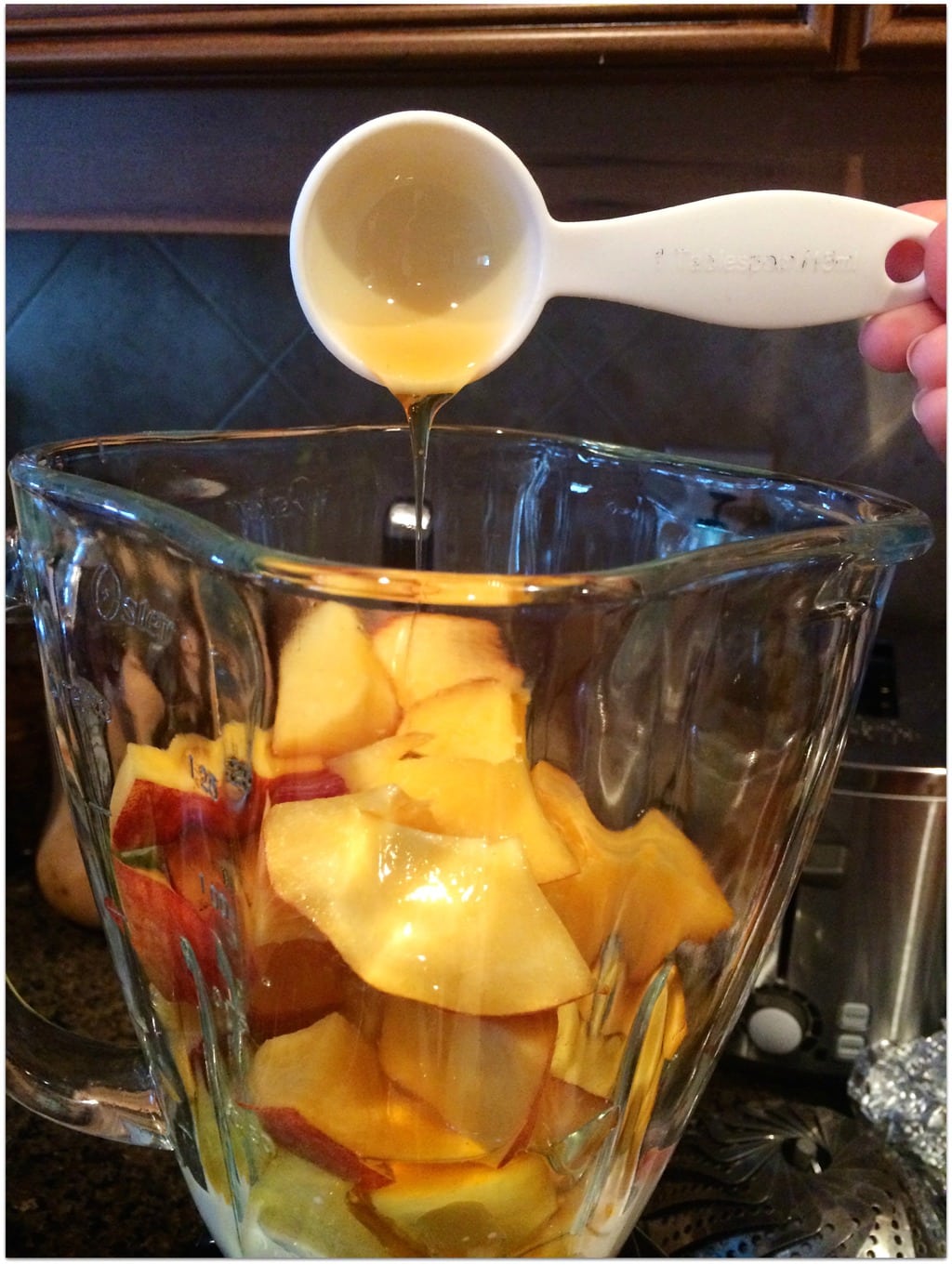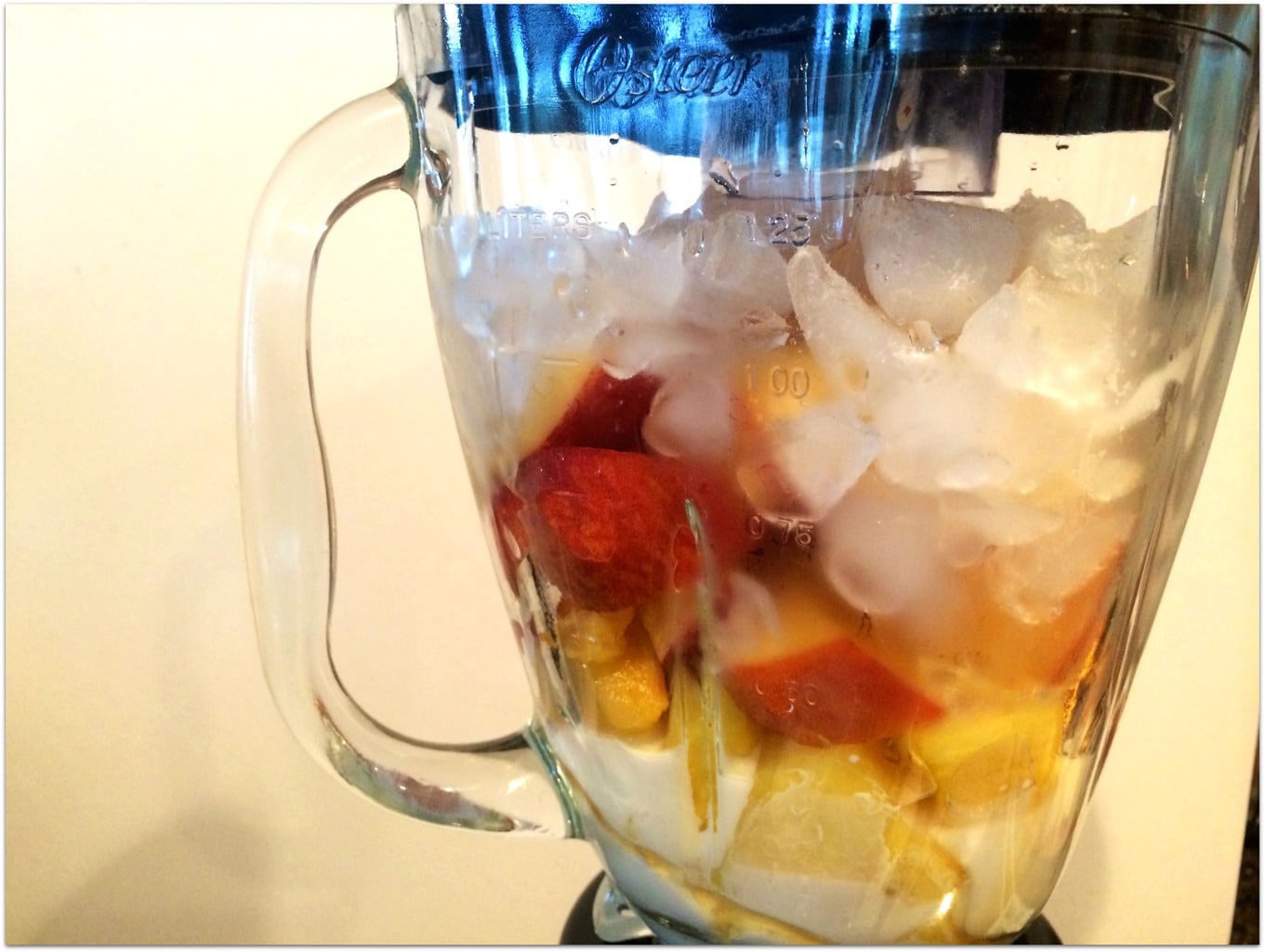 3. Thicken the smoothie by mixing in ½ cup of chia seeds and let it sit for around three minutes before giving it one quick blend.
4. Pour in a tall glass and top with toasted coconut and a piece of pineapple slices for garnish. Makes 4 servings.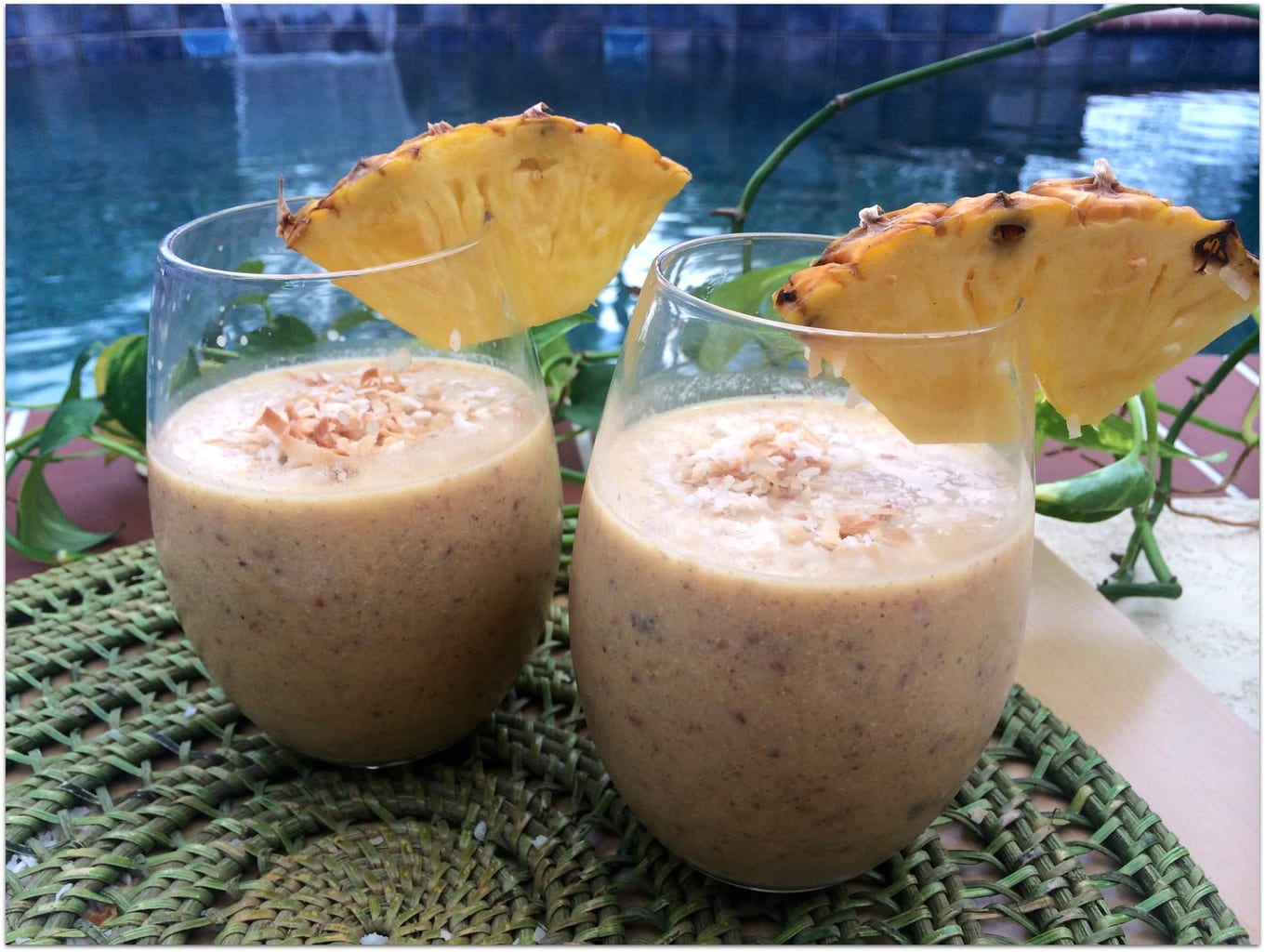 Looking for some deliciousness to add to this breakfast? How about some Healthy Blueberry Orange Muffins?