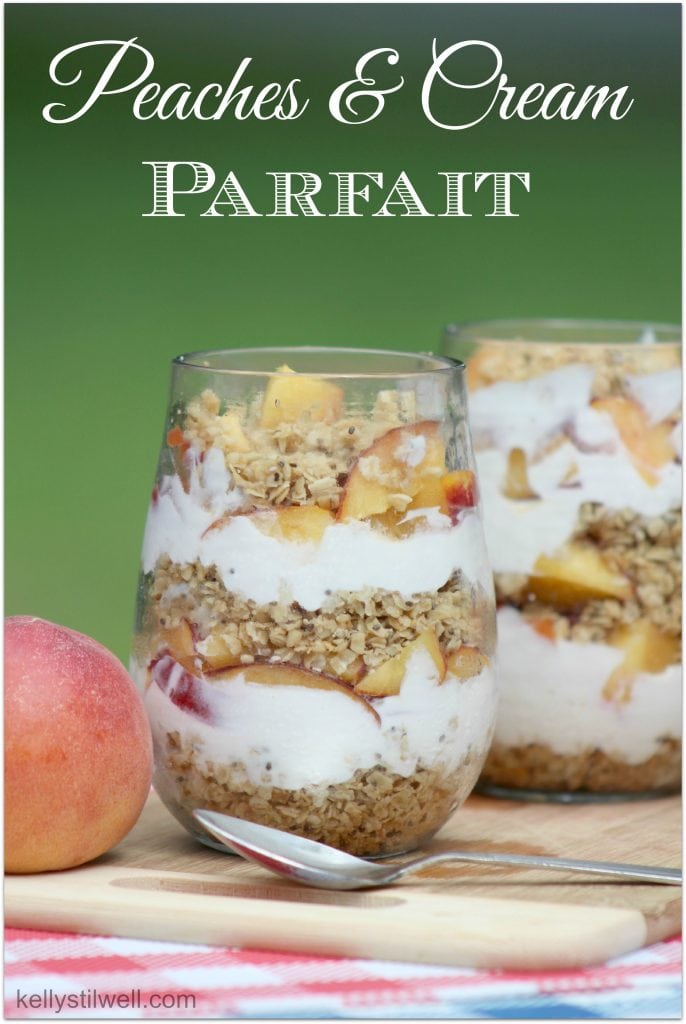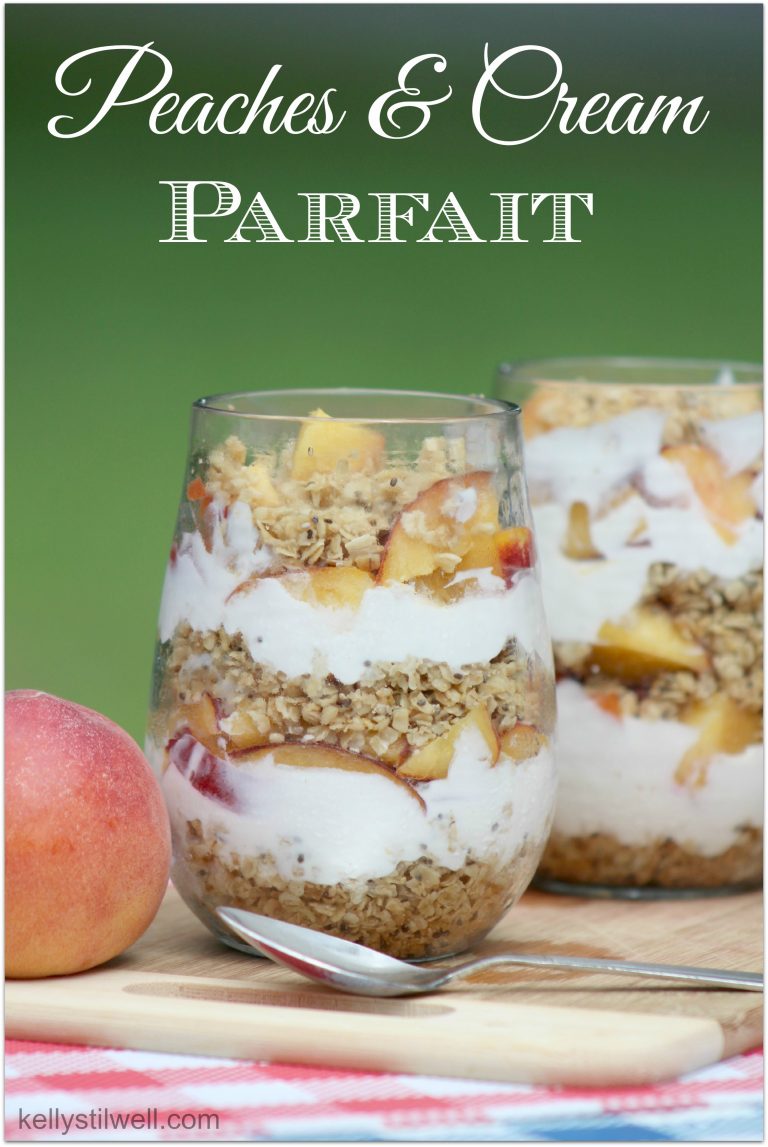 I love serving my family something special for breakfast, and this Peaches and Cream Parfait is just the perfect healthy food to start your day. We can get peaches almost all year round now, but in the summer they are really perfect. This is such an easy recipe, too. Enjoy!
Peaches and Cream Parfait
Parfait Ingredients: Makes 4 servings
2/3 cup of Vanilla Greek Yogurt
2/3 cup of Granola
2/3 cup dices peaches
Homemade granola (see below)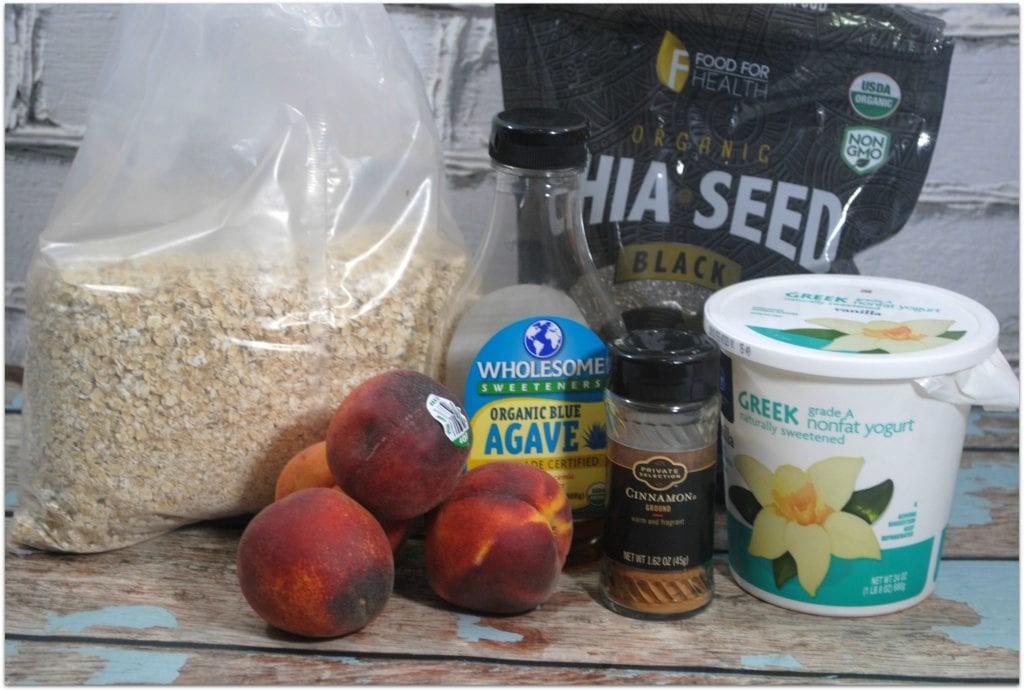 Homemade Granola Ingredients
4 C oats
1/2 C agave
1/2 C oil
1/8 tsp salt
2 tsp cinnamon
3 TBSP chia seeds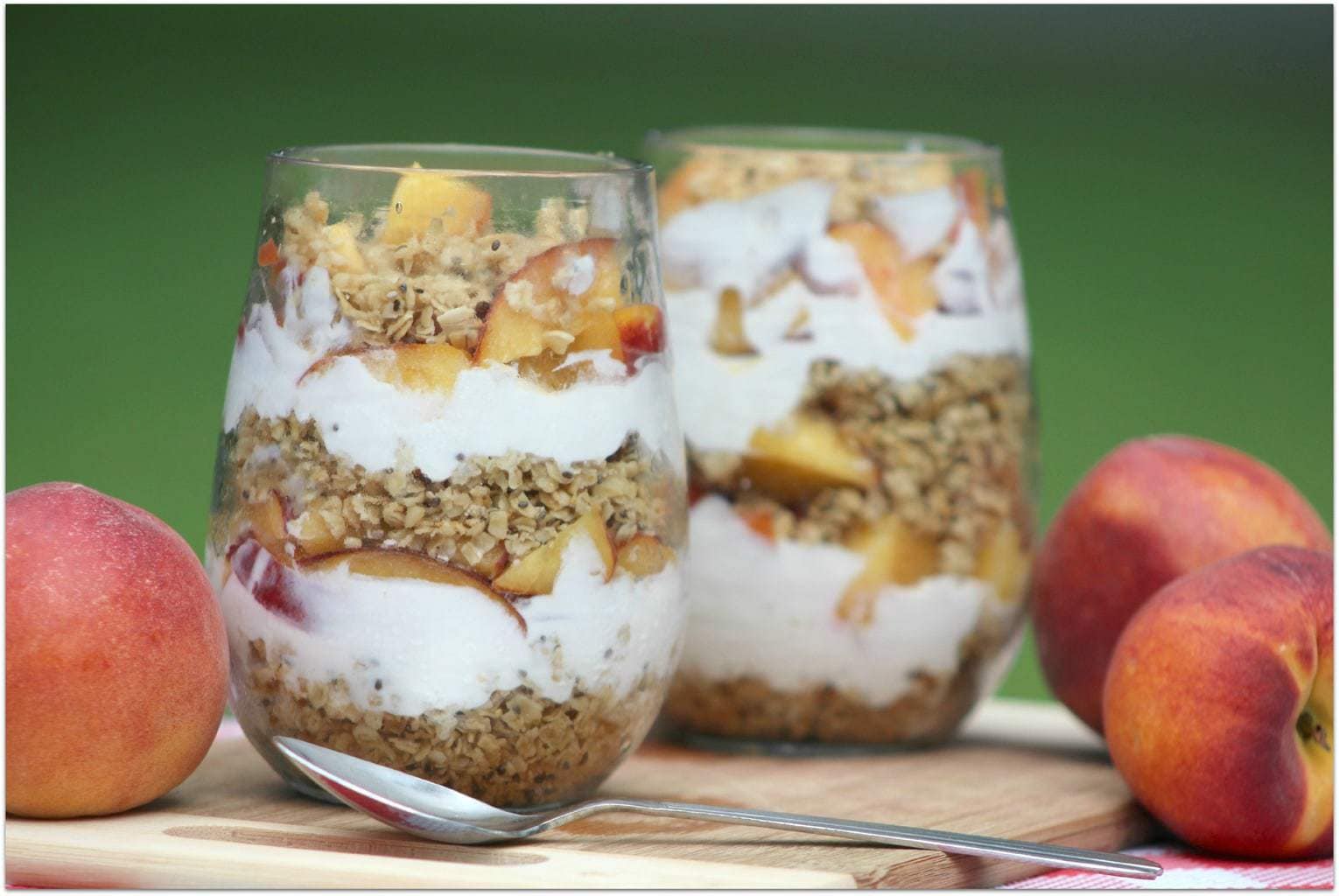 Recipe:
-Preheat cookie sheet to 250 degrees.
-Treat cookie sheet with Pam spray.
-Combine chia seeds, oats, salt and cinnamon in a bowl.
-Mix the agave and oil. Stir them together.
-Add to dry mixture and stir to mix all ingredients.
-Dump out on prepared cookie sheet.
-Bake at 250 degrees for 1 hour.
-Allow to cool overnight for best flavor.
-Store in a tightly lidded jar.
-Will last for several weeks.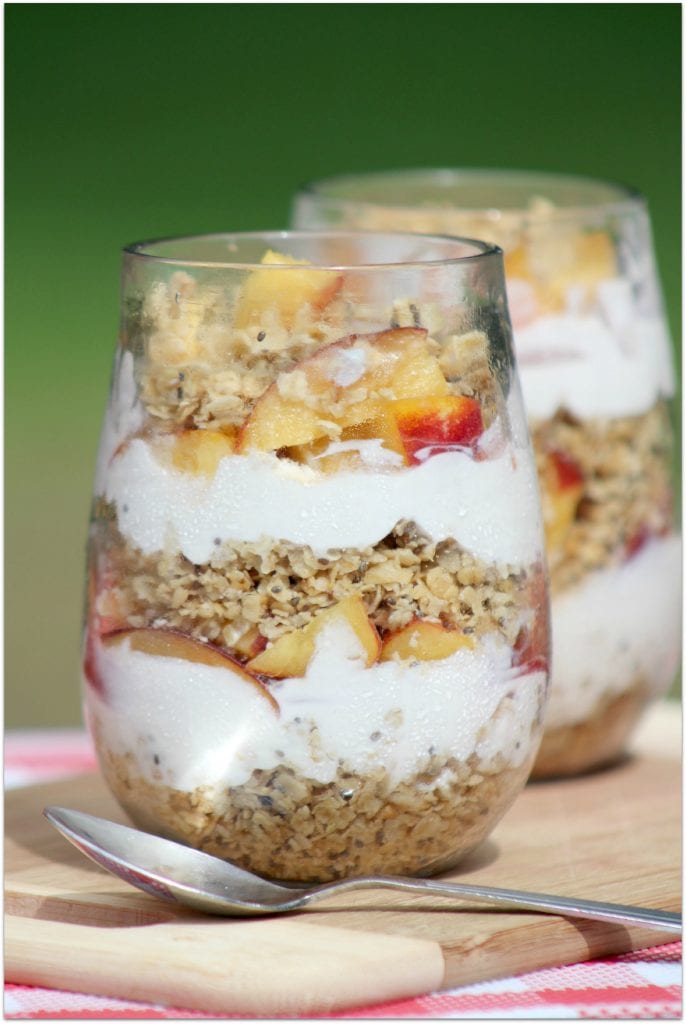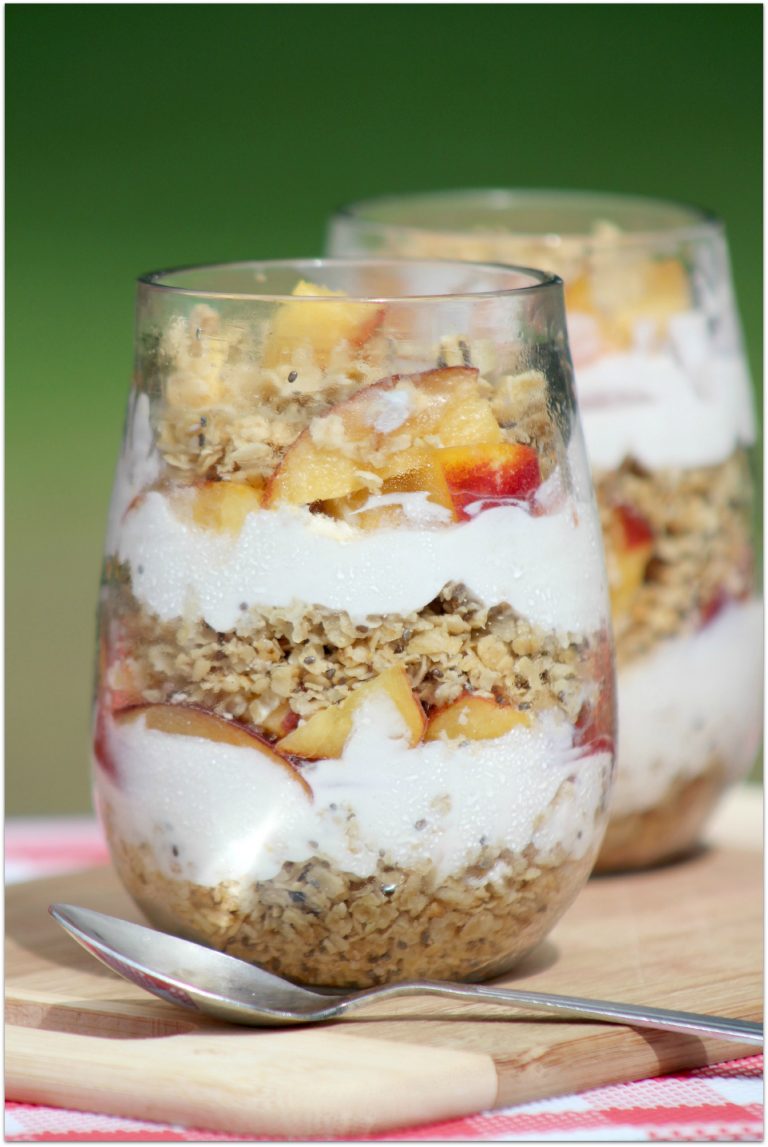 Putting it all together
2/3 cup of Vanilla Greek Yogurt
2/3 cup of Granola
2/3 cup diced peaches
Using a 8oz glass or bowl, add Granola at the bottom 1/3 cup
Then add the Vanilla Greek yogurt on top of the granola
Layer 1/3 of the fresh fruit
Repeat this process 2 times until everything is used
Please let me know how you like it when you try this. Your kids will think you slaved over it because it looks so special!