I participated in Mom Blog Tour at the Summer Fancy Food Show on behalf of Wendy's Bloggers and received DOLE Fruit n' Spice products to facilitate my review.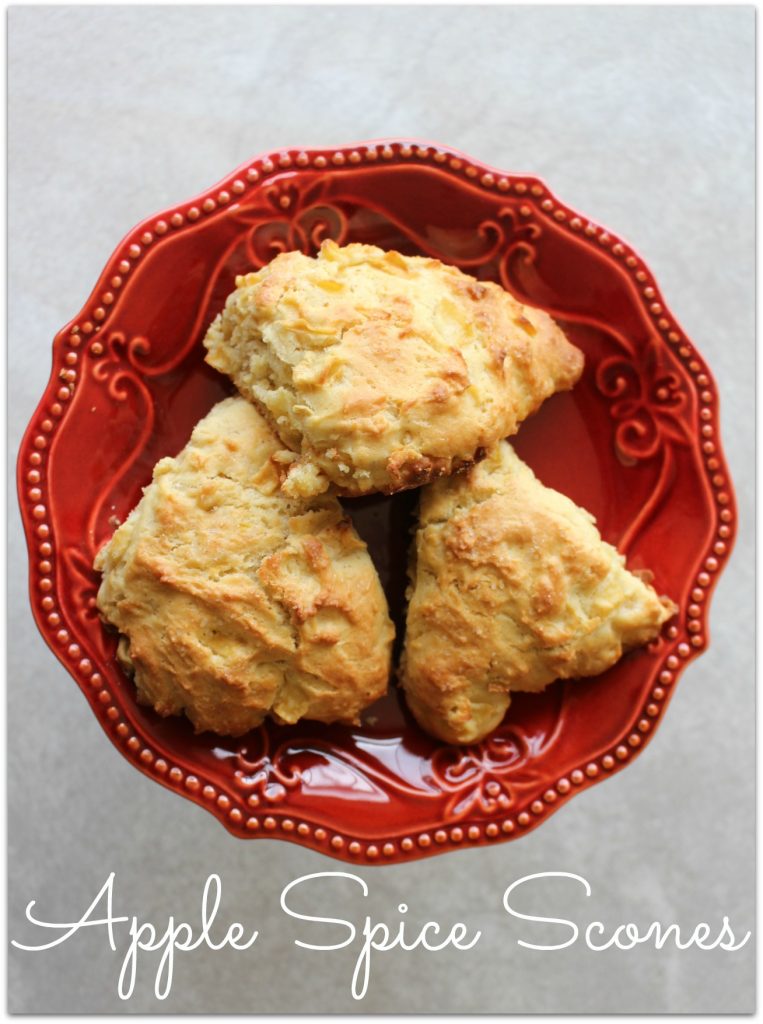 Doesn't an Apple Spice Scone sound wonderful right now? Whether you're reading this in the morning over your coffee or in the afternoon with a cup of tea, any time is a great time for a scone!
I could say apples are in season now, too, but with this recipe, I used delicious frozen apples from DOLE Fruit n' Spice. The exclusive packaged fruit of the Mom Blog Tour at the Summer Fancy Food Show in New York, DOLE Fruit n' Spice is an easy way to use fruit in so many ways! While I was working on this recipe, I thought of making an apple pie, apple hand pies, apple muffins, even a mulled cider or apple cocktail! The possibilities are endless!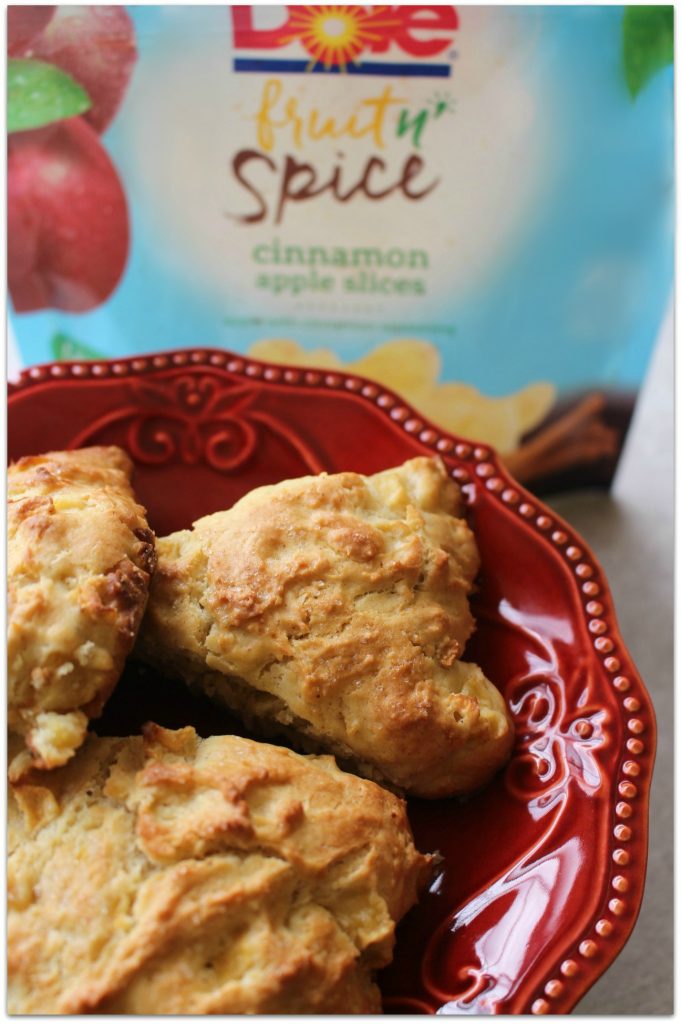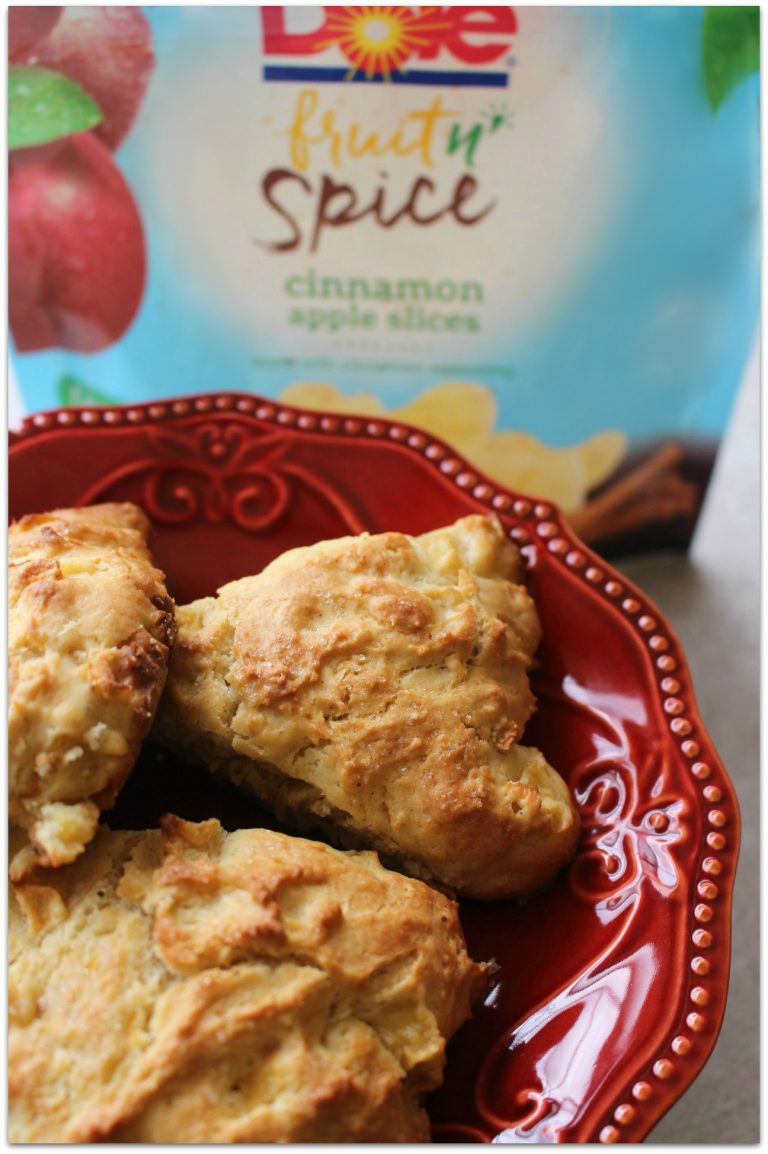 We had a blast meeting the team from DOLE, and learning about these delicious new products. The incredibly creative folks at DOLE really filled a need with Fruit n' Spice. This all natural frozen fruit is combined with chef-inspired spice blends that will add a twist to your favorite classic recipes as well as inspire you to create something new! We tried them all in New York, and they are also delicious right out of the bag! A perfect healthy snack in three delicious varieties, you really do want to try them all.
What would you create with the Honey Lime Pineapple Chunks? I can't help but wonder how this would be in a Margarita!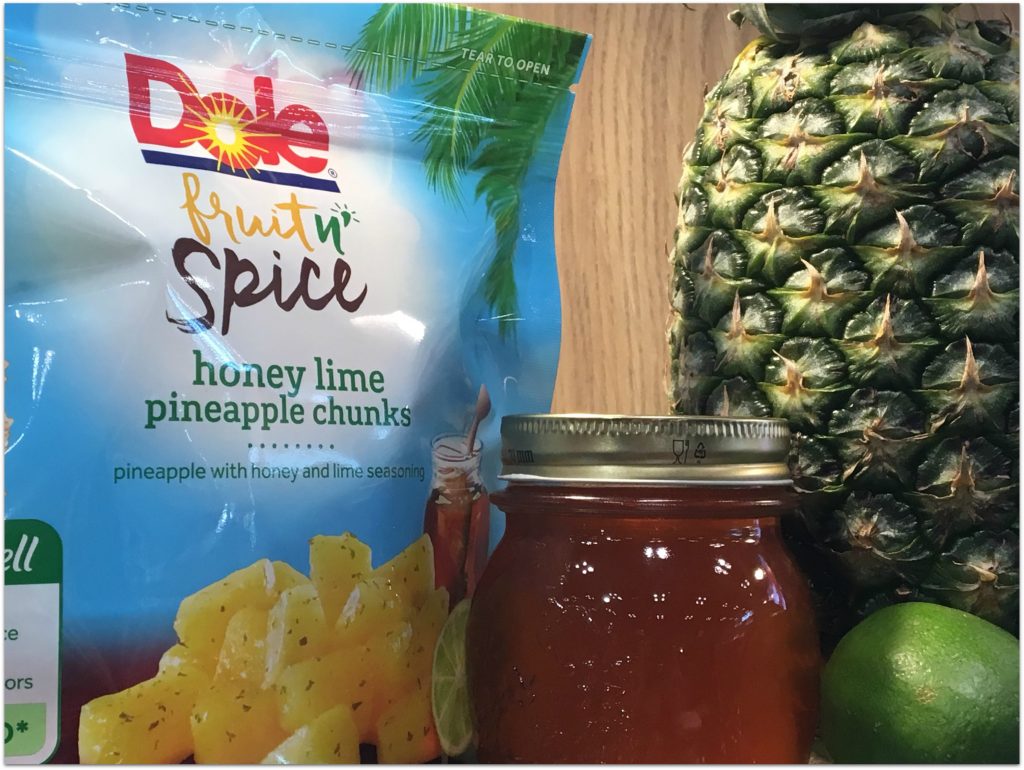 How about Chili Lime Mango Chunks? In salsa? YUM!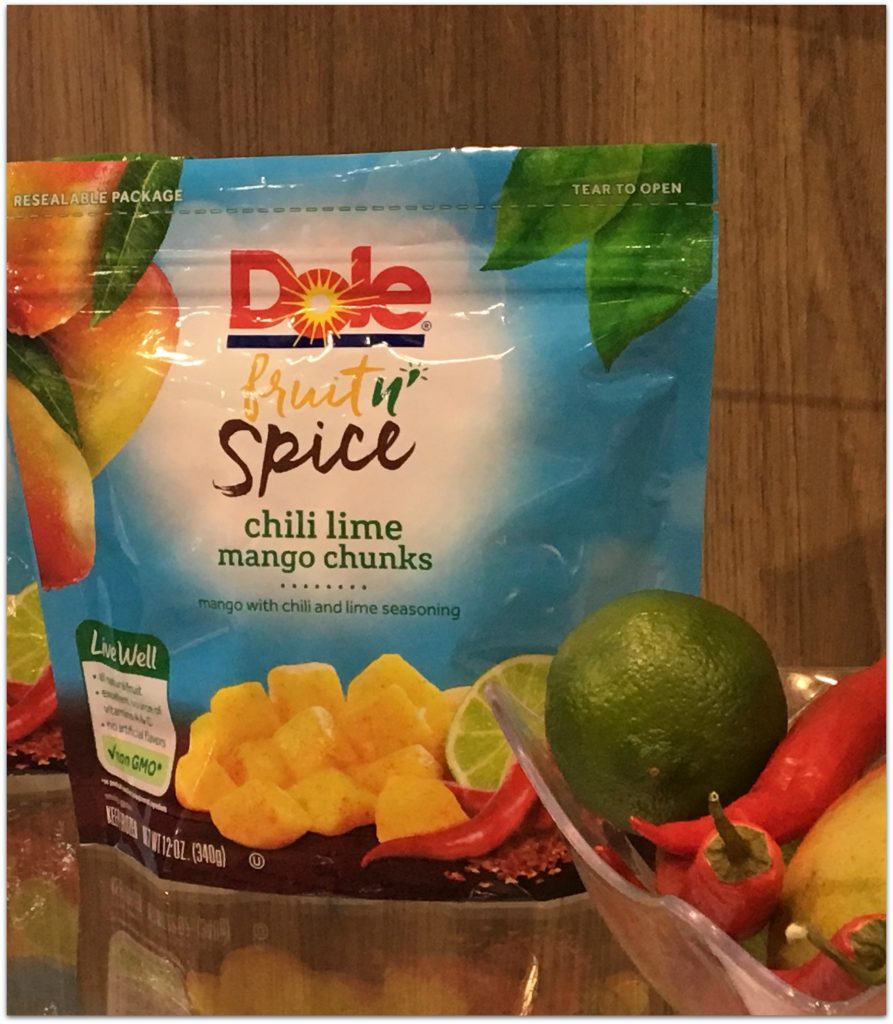 I've been in the mood for scones lately, and the Cinnamon Apple Slices worked perfectly in this recipe for Apple Spice Scones!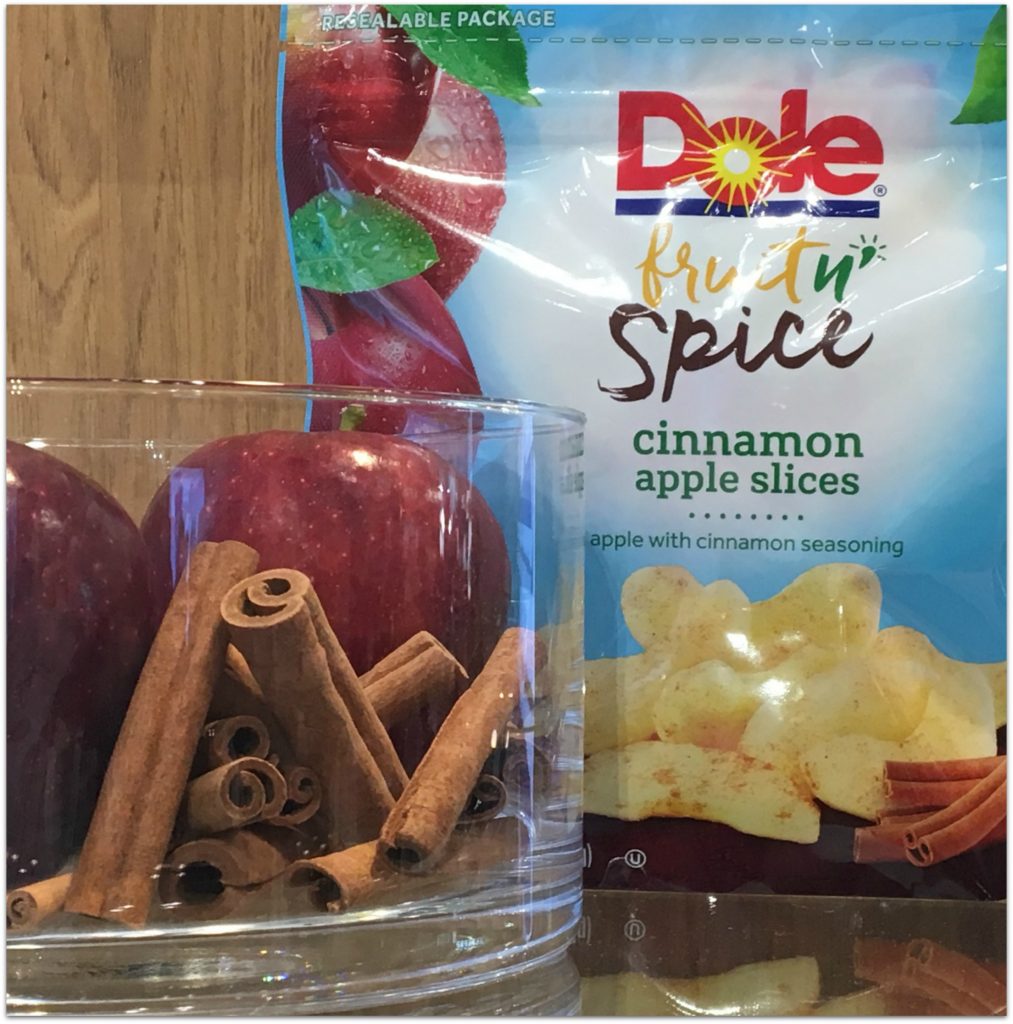 What would you create? I'm thinking maybe a pie next. With the spices already on the apples, all I need is the crust! How easy it that for a homemade apple pie? For now, you've got to make these scones. Enjoy!
Apple Spice Scones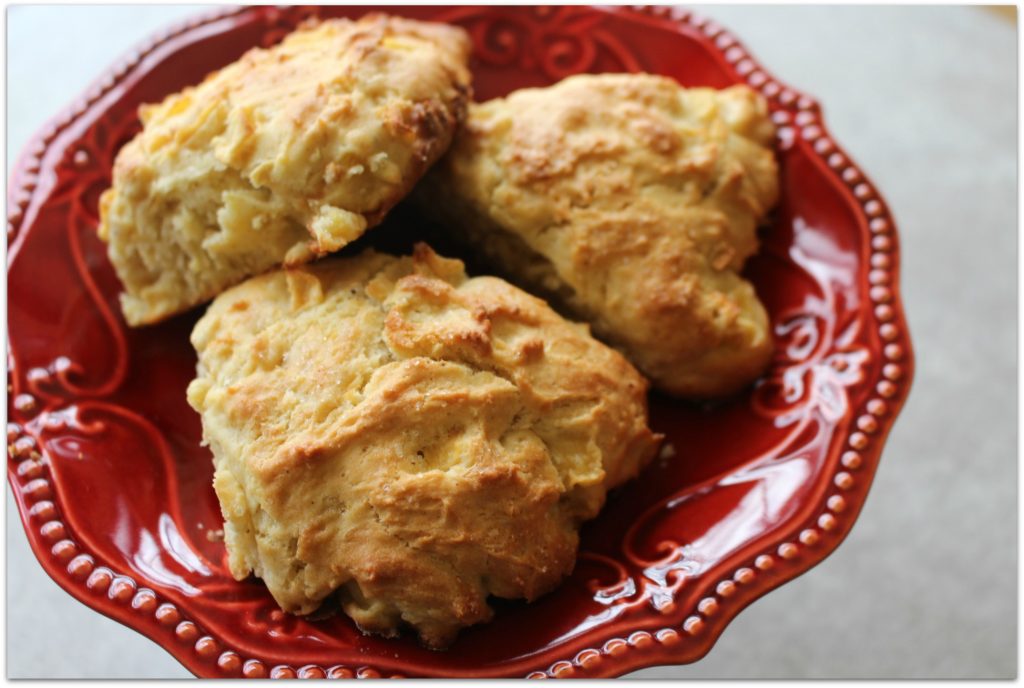 Ingredients
2 3/4 cup all-purpose flour with a little extra for the baking pan
1/3 cup sugar
1 Tbs baking powder
3/4 tsp salt
1/4 tsp ground ginger
1/4 tsp ground nutmeg
1 stick of cold butter
2 cups chopped Cinnamon Apple Slices
3 large eggs
2 Tbs milk
2 Tbs coarse sugar for sprinkling
Instructions
Preheat oven to 425º
Whisk together first six ingredients.
Cut butter into the flour. Mixture should be crumb-like.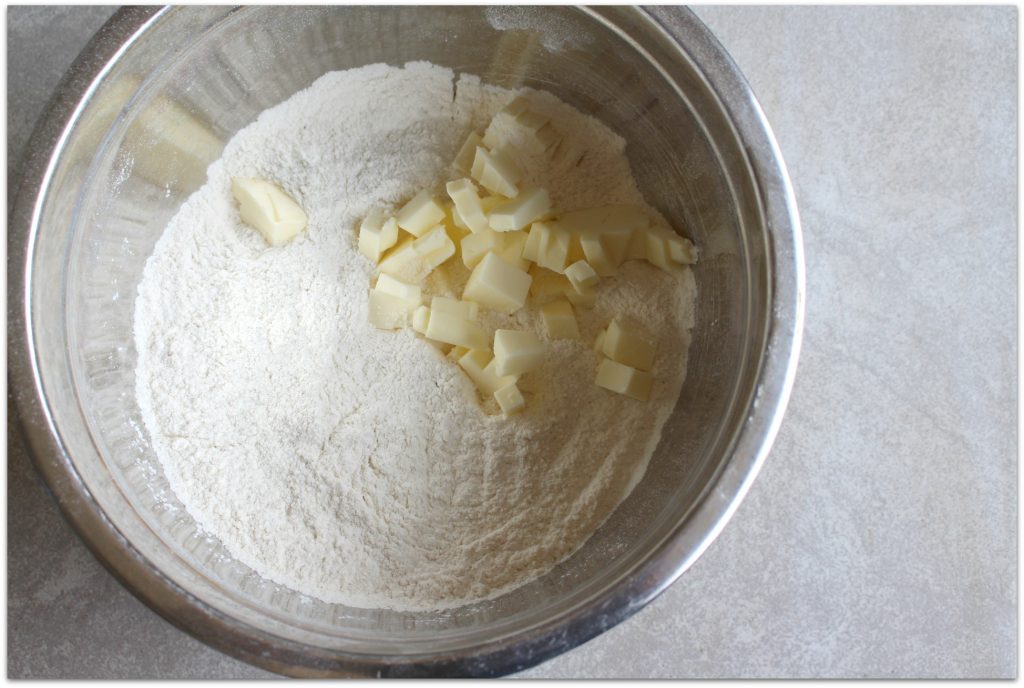 In another bowl, whisk together apple pieces, eggs and milk.
Add wet and dry ingredients until they hold together.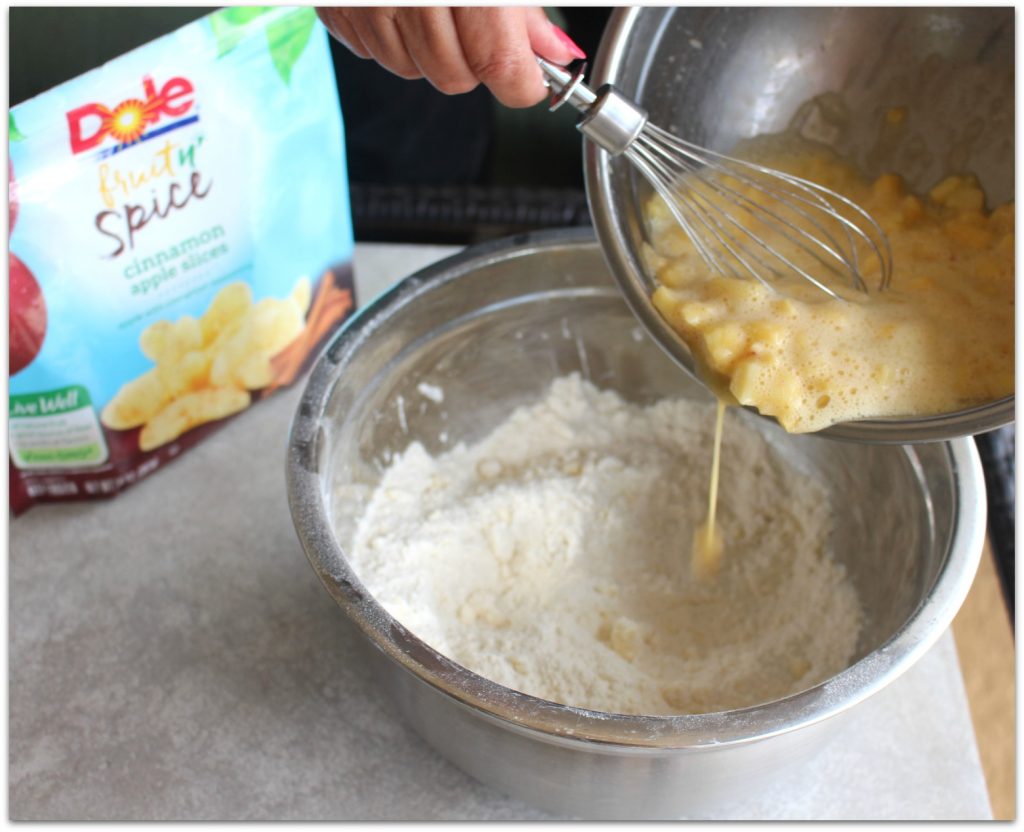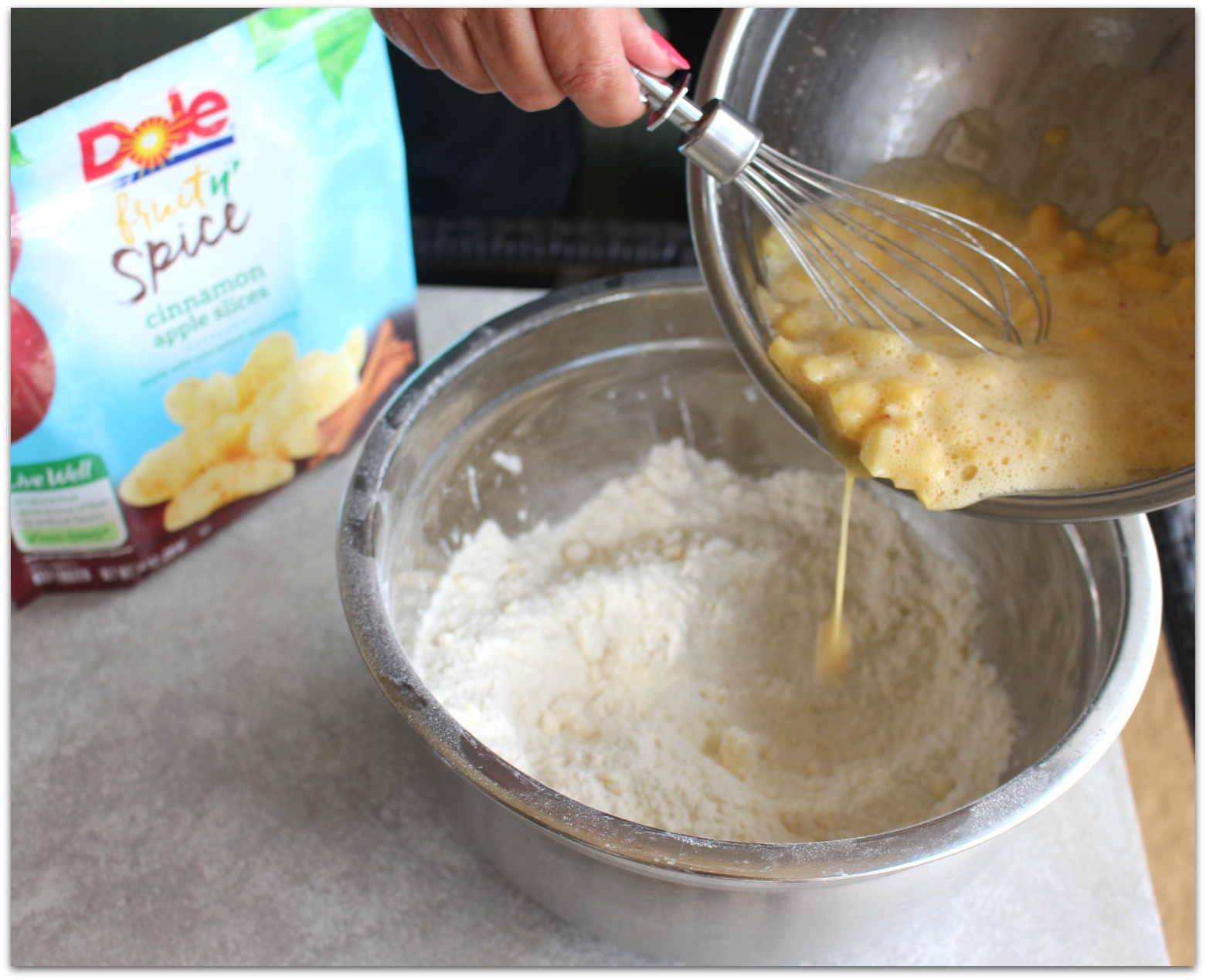 Mixture may seem somewhat dry, but keep stirring until combined.
Sprinkle flour on baking sheet.
Place dough on pan and divide into 2 5-inch rounds about 3/4 inch thick.
Run a large knife under cold water and then cut each round into 6 pieces.
Separate pieces so you have about a half-inch between scones.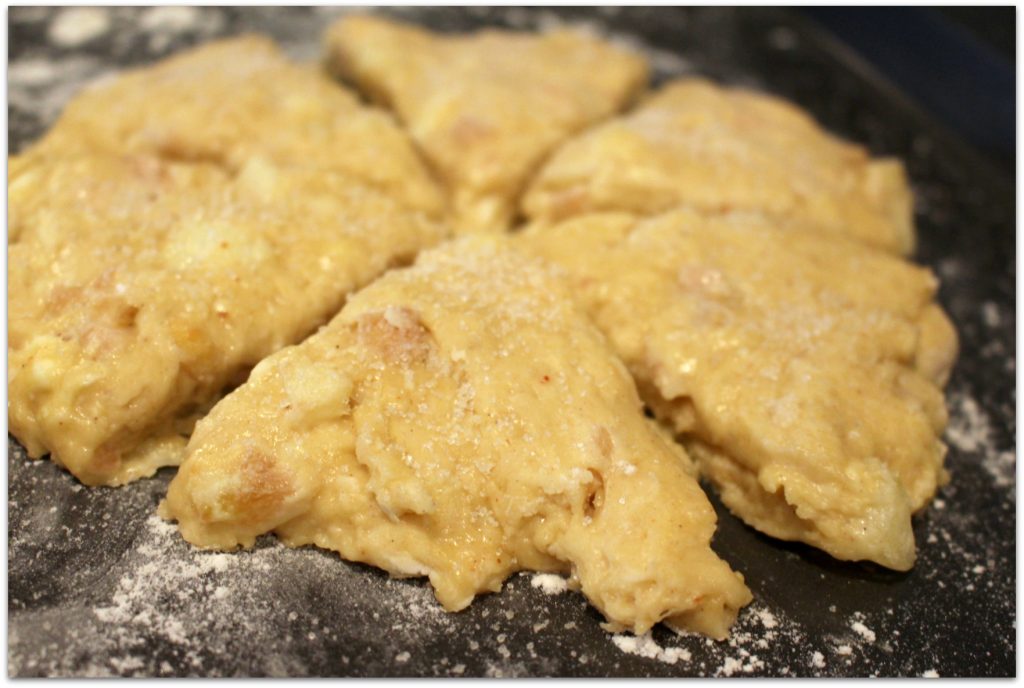 Sprinkle with coarse sugar.
Bake for 20-25 minutes, or until golden brown.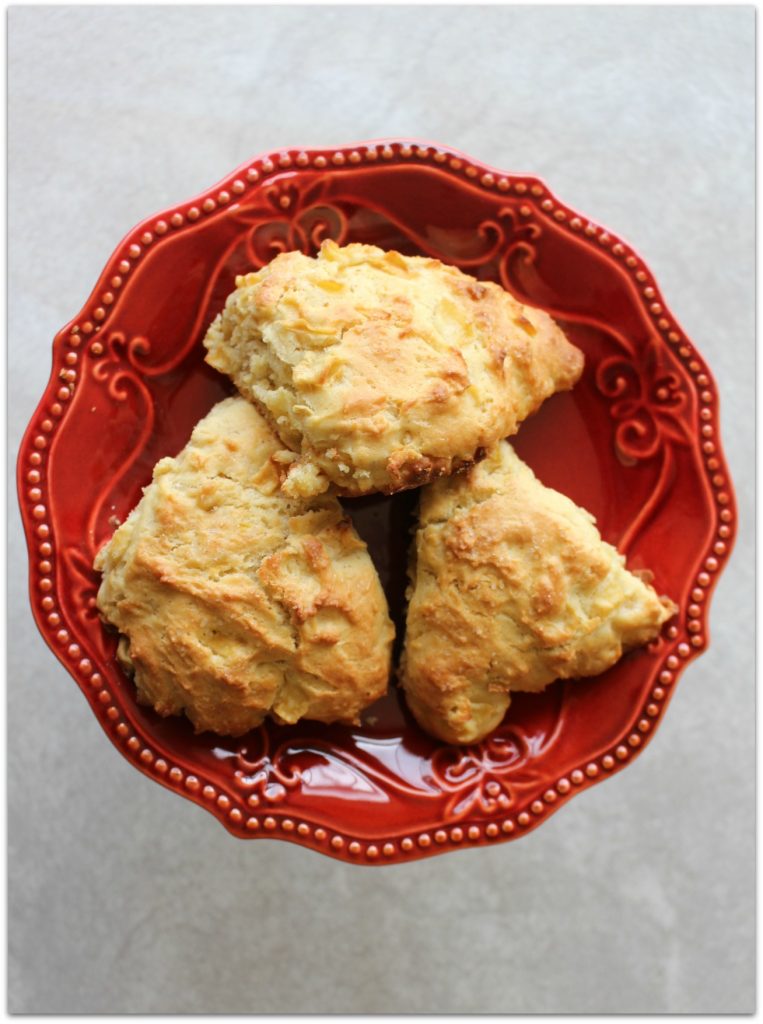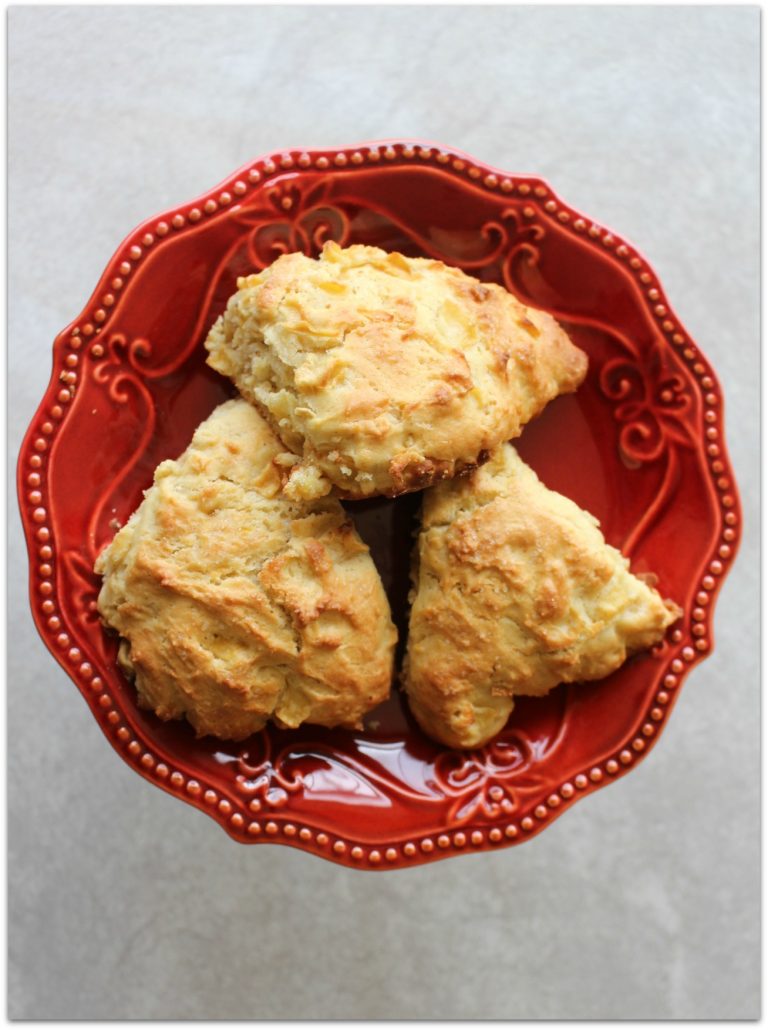 Serve warm or room temperature. Store leftover scones in plastic bag or container.
Be sure to follow DOLE on their social channels!