Discover the ultimate collection of smoothie recipes without yogurt that are healthy, perfectly creamy, and incredibly delicious.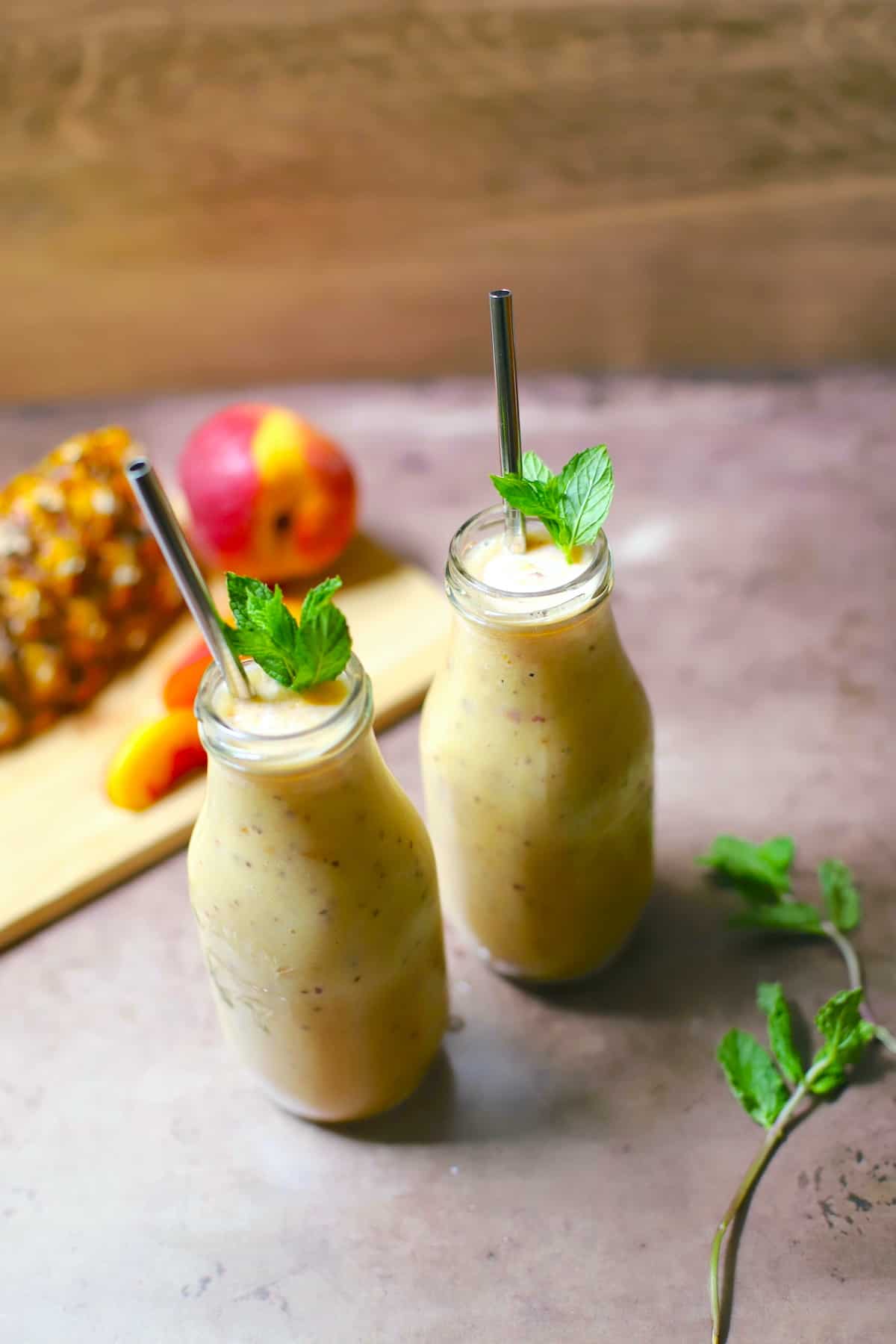 Fruits and veggies also contain a lot of water, so they are great for hydration. For more recipes to help you hydrate, try this pineapple water from this list of fruit-infused water recipes.
Homemade smoothies are a popular choice for on-the-go breakfasts, refreshing snacks, or post-workout refueling.
However, many smoothie recipes call for yogurt as a base. While yogurt can add creaminess and healthy probiotics to the blend, not everyone likes the taste or can tolerate dairy products.
No worries! With this collection, you'll find some of the most creative and tastiest smoothie recipes that don't require any yogurt but still provide a super satisfying and healthy drink option.
Whether you're vegan, lactose intolerant, or simply looking for new ideas to shake up a boring morning breakfast routine, you'll find the perfect non-yogurt smoothie here.
Start with your favorite and work your way through the list. These recipes will surely delight your taste buds and leave you feeling recharged.
Be sure to check out our recommendations for best blenders for 2023. We've done the research so you don't have to!
❤️Why We Love These Smoothies
Each of these delicious smoothie recipes is made with just a few simple ingredients and can be made in a matter of minutes.
These non-yogurt smoothies are a healthy treat and great alternative to milkshakes and ice cream because you get a sweet taste from fresh fruits instead of added extra sugar.
From sweet and fruity smoothie recipes to smoothies made with leafy greens, there are so many to choose from that everyone will find their new favorite.
Smoothie FAQs
Top Tips for the Best Smoothies
Use the freshest ingredients: This truly is the key to a tasty smoothie. Whether the recipe calls for fruit or for fresh vegetables, they will be the primary flavor profile. For best results, always choose ripe, in season produce.
Add more flavor: One of the best tips for adding more intense fruit flavor to fruit smoothies that call for ice cubes is to freeze fruit juice in your ice trays instead of water.
Keep them frosty: If you want to keep your smoothies frosty for longer, freeze your favorite fruits first or simply buy frozen. This not only creates a thicker consistency, but it also keeps your smoothies ice cold for a longer time.
More Breakfast Recipes