This cold and refreshing Bailey iced coffee recipe makes a slightly sweet and delightfully boozy beverage with a kick of caffeine. It's an easy and delicious drink served for brunch or an after-dinner cocktail.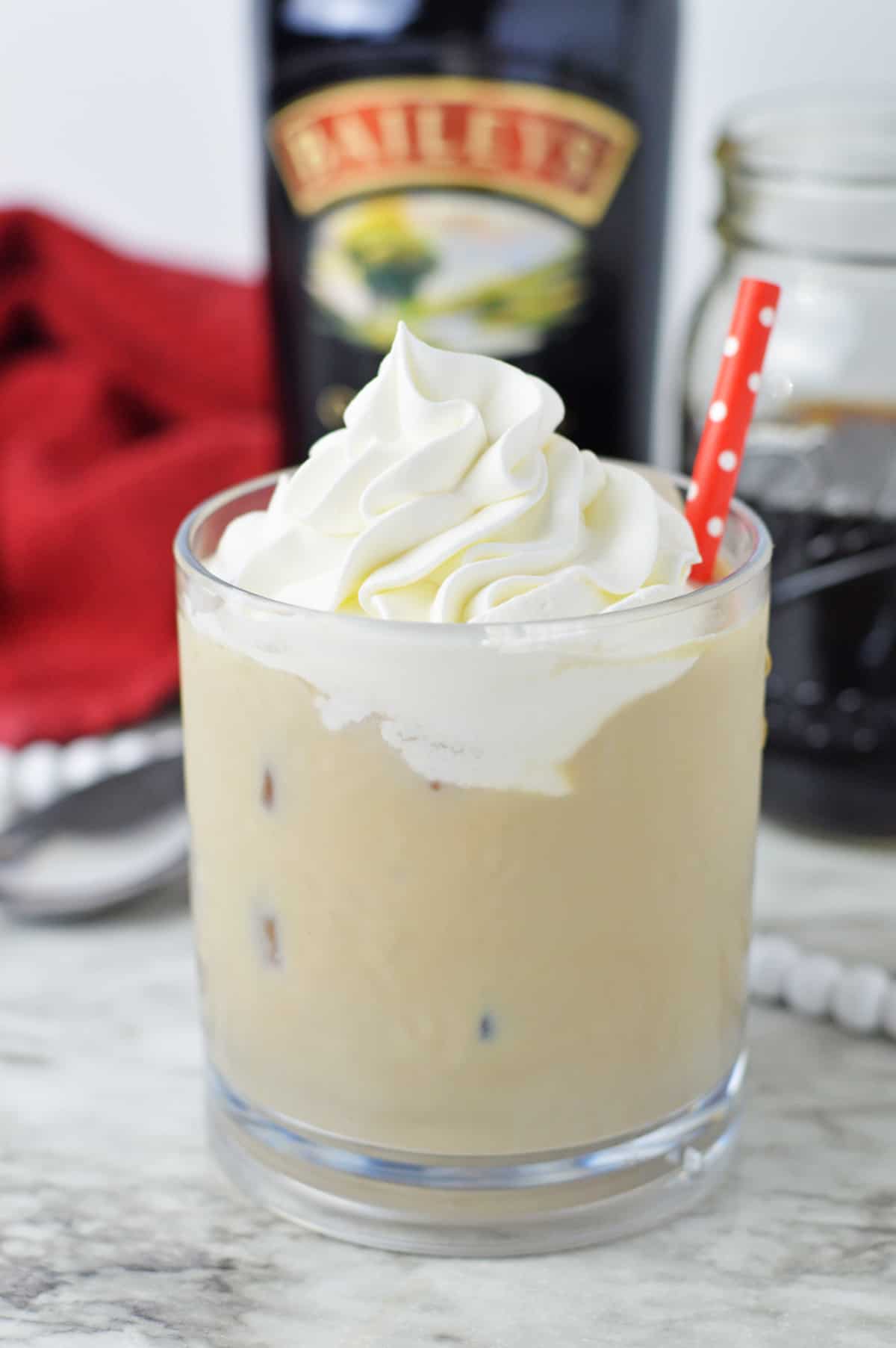 For a coffee lover, nothing beats a cold iced coffee on a hot summer day, that is unless it's a Baileys iced coffee!
A chilled cup of strong coffee, a splash of sweet and creamy Bailey's, and a few ice cubes are all it takes to make a wonderful Irish cream coffee cocktail in minutes.
Prefer it hot? Try this Baileys Latte. I'm betting you'll also love this Salted Caramel Whiskey Cocktail. It's seriously delicious!
Bailey's Irish cream is what gives the coffee a creamy texture and boozy kick. If you've never tasted Irish cream before, it's a smooth Irish liquor that's made using Irish whiskey with sweet cream and cocoa.
Because it's slightly sweet with notes of vanilla and cocoa, Bailey's pairs well with chocolatey or creamy dessert treats.
For brunch, serve your iced coffee with these Mini Chocolate Chip Muffins or if you're serving it as a dessert cocktail, these homemade Bailey's Coffee Cookies are the way to go!
In fact, we have a whole list of Baileys Irish Cream Desserts for you to choose from. Enjoy!
What You Need to Make It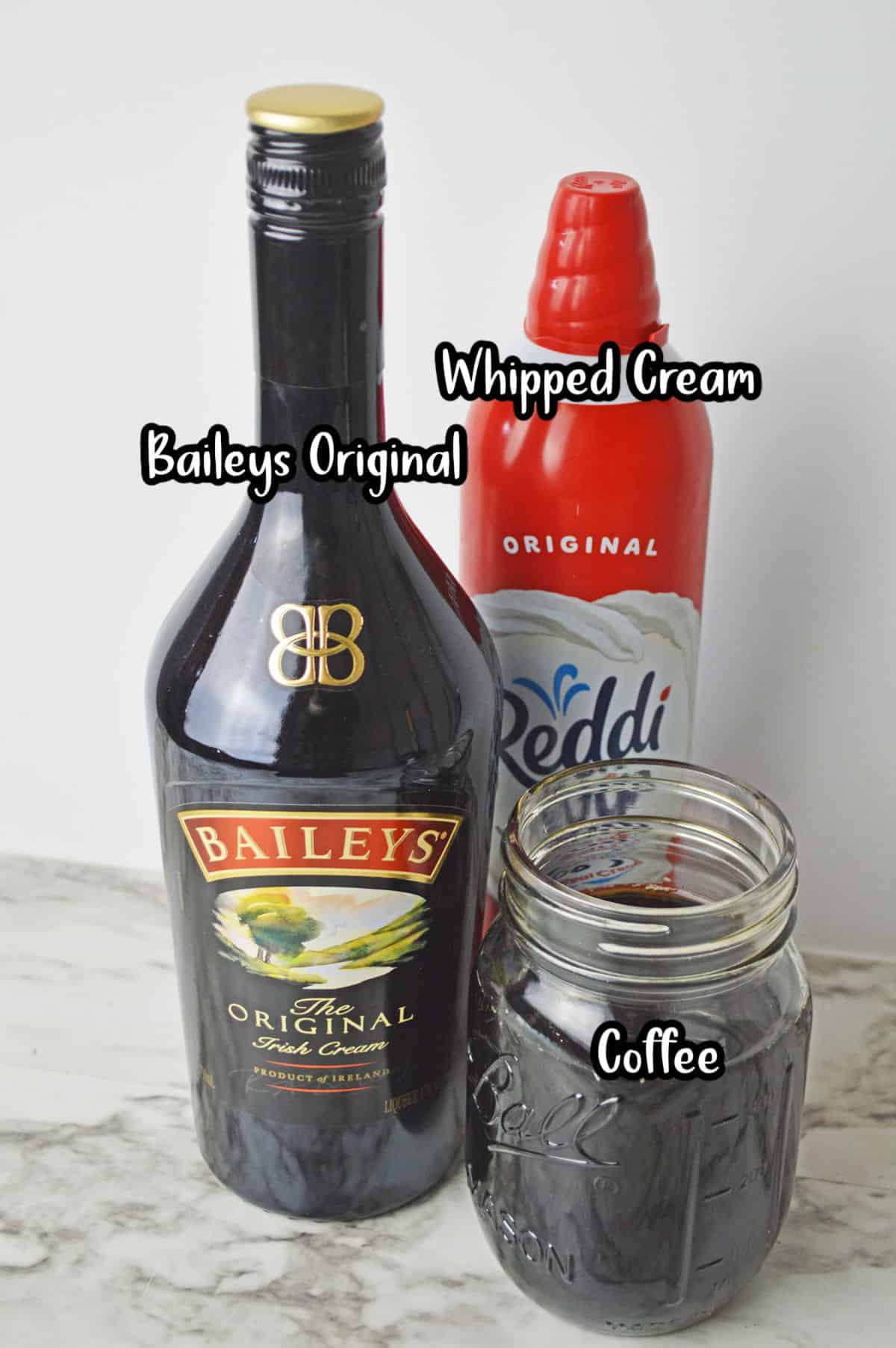 Coffee- you can use either store-bought cold brew coffee or cooled home brewed. We grind our own coffee beans every day as we love freshly brewed coffee. You can use this one for spices, too!
Bailey's Irish Cream Liqueur-you can use store-bought Bailey's or use your own homemade Bailey's version.
Whipped Cream - this is totally optional but so delicious!
❤️ Why We Love This Baileys Iced Coffee
The combination of Baileys and coffee makes a wonderful drink combination, ideal for St. Patrick's Day celebrations, brunch, or just a deliciously refreshing to enjoy coffee on a hot summer day.
This recipe takes 5 minutes or less to mix up and only includes 2 simple ingredients that you can easily keep on hand. It's the perfect last-minute cocktail when guest pop in.
👩🏼‍🍳How to Make Bailey's Iced Coffee
If using freshly brewed coffee, you'll have to let the hot coffee cool completely to room temperature. It's even better if you chill it in the fridge for a few hours.
Step 1: Fill your coffee mug or a tall glass with ice.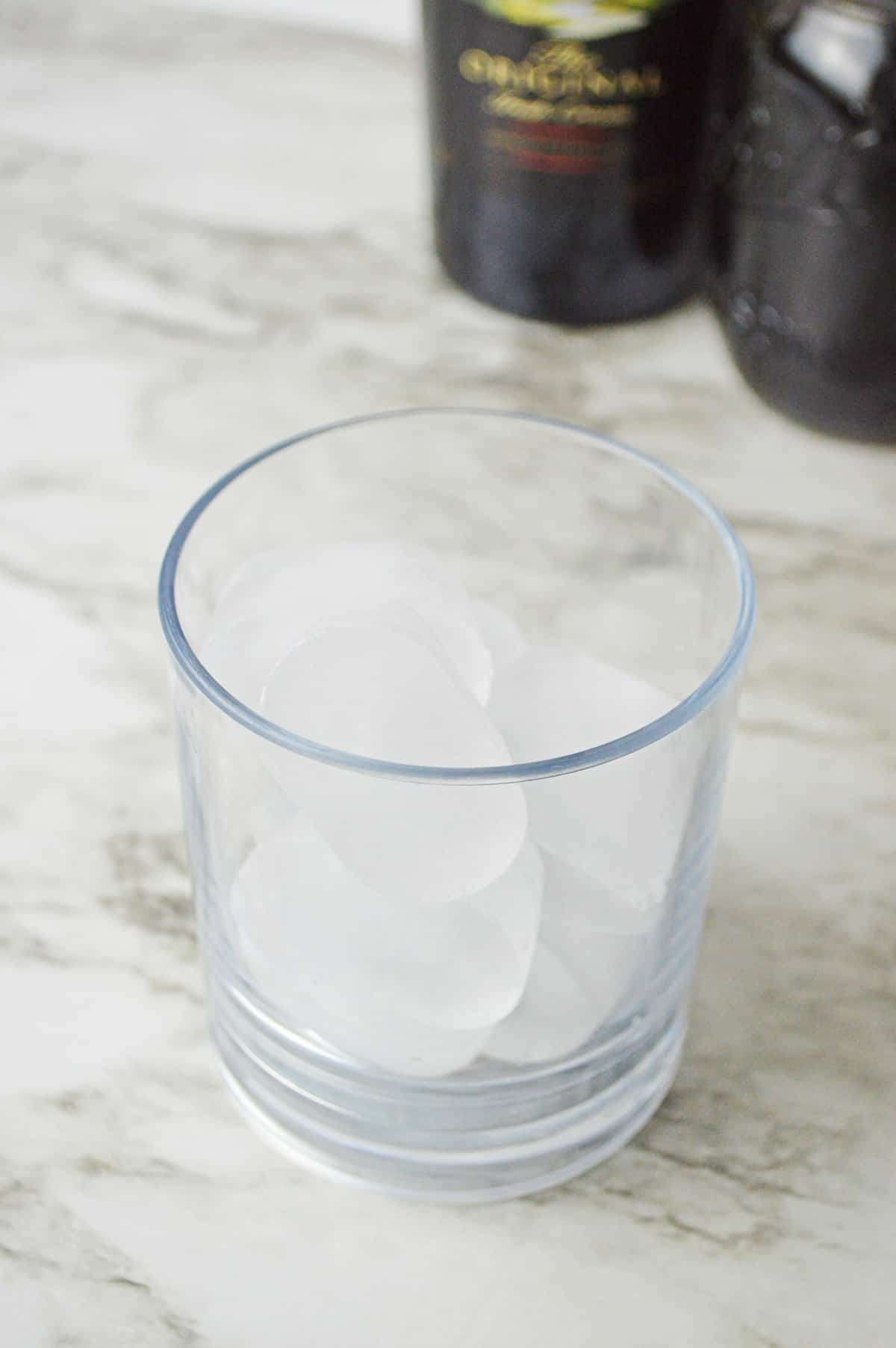 Step 2: Add the cold coffee.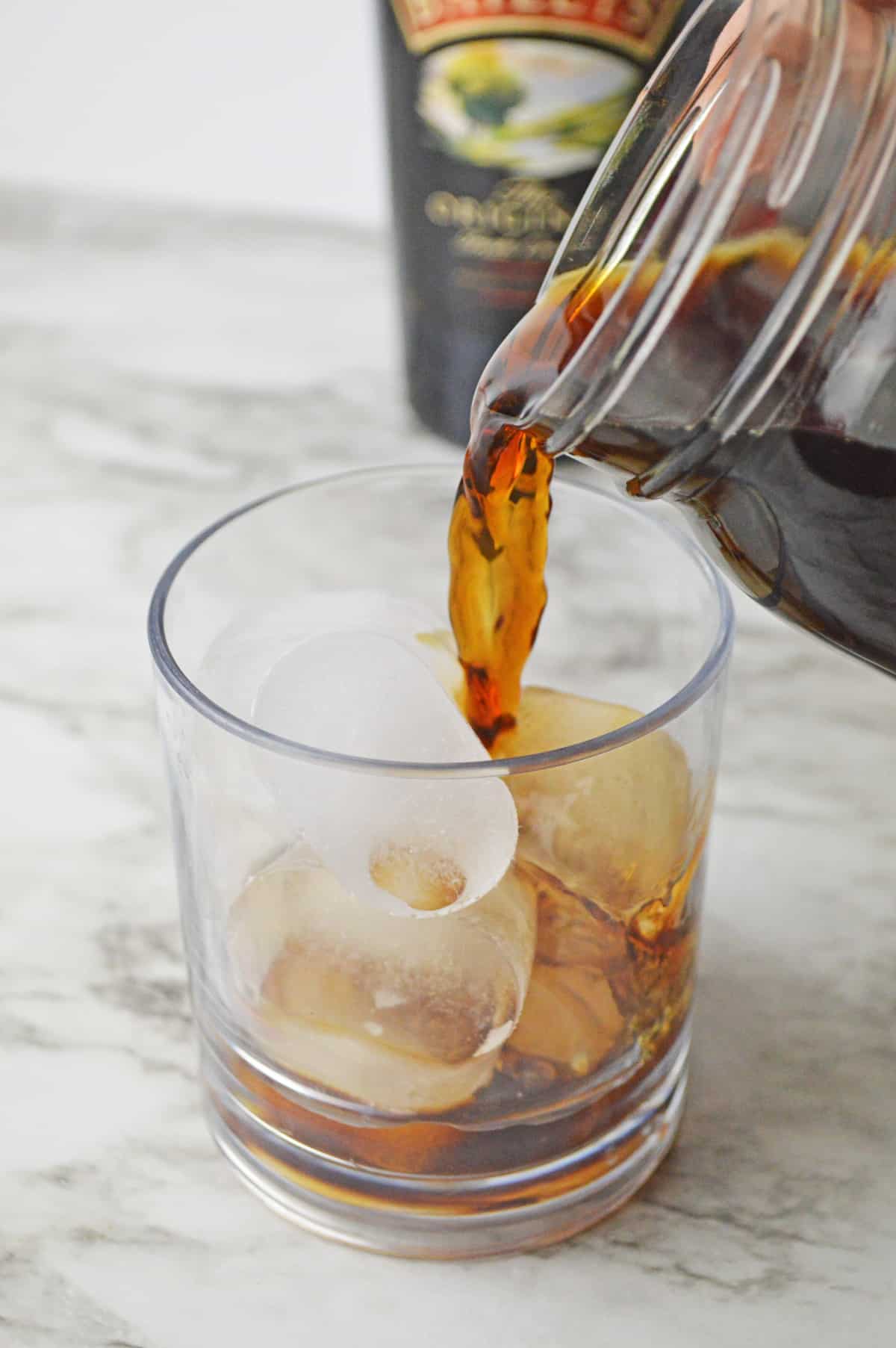 Step 3: Pour in Bailey's Irish cream to taste. (We like about equal parts Baileys and black coffee, but you do you!)
Step 4: Give it a quick stir.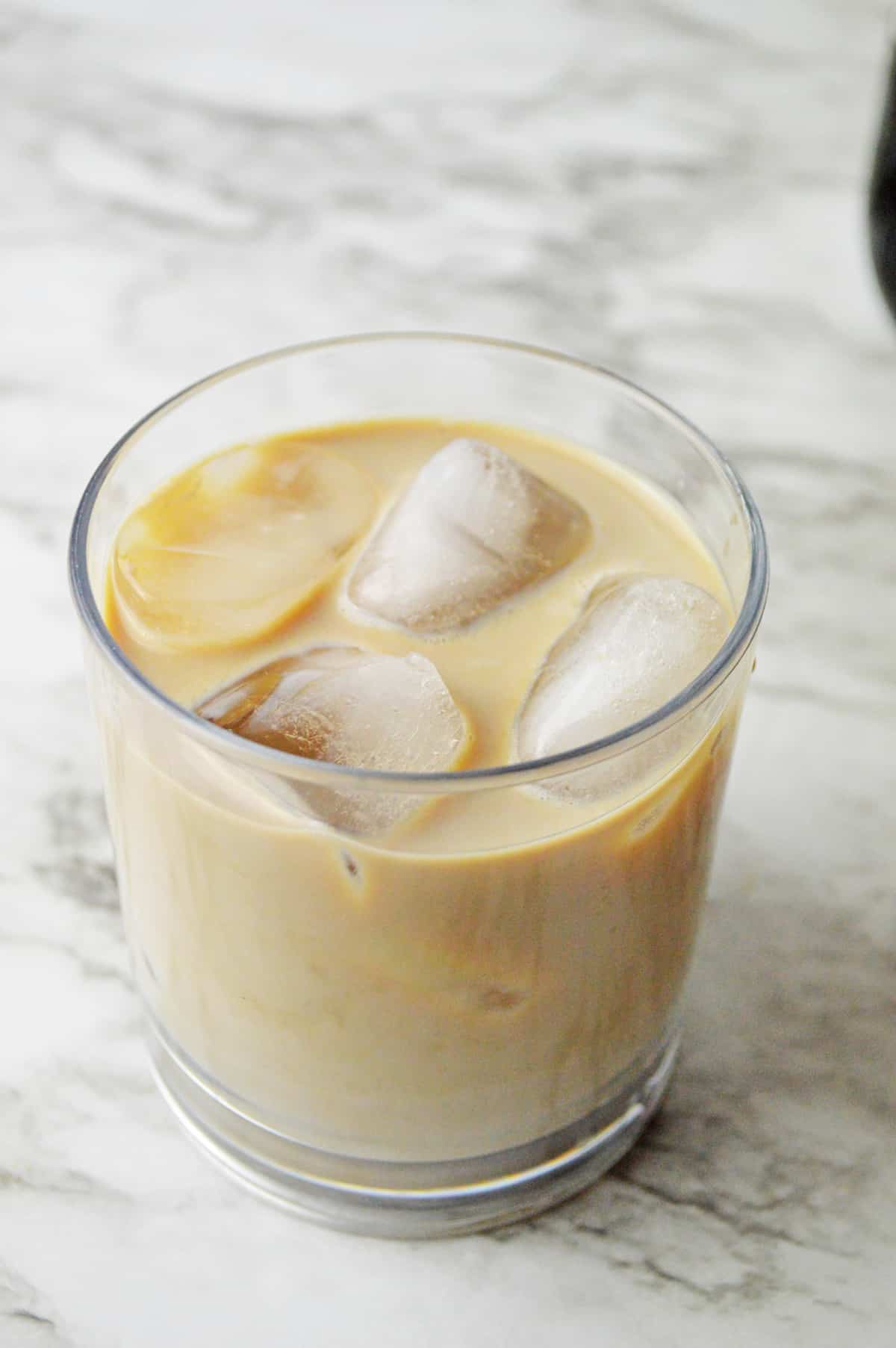 Optional: Add whipped cream. Enjoy!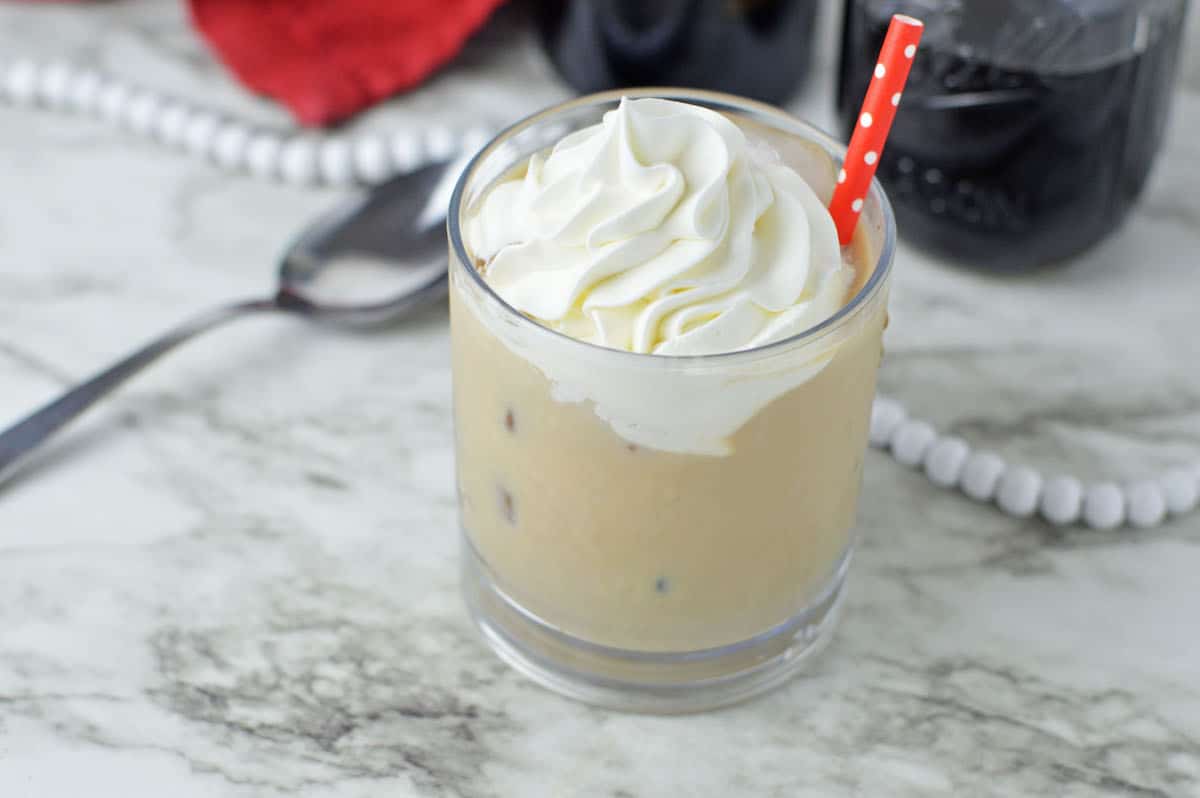 Bailey's Iced Coffee Variations:
Dairy-free- We use Bailey's original Irish cream but for a dairy-free version you can use Baileys Almande. It will still give you all those same Irish cream coffee flavors but in a dairy-free version.
Chocolate Bailey's iced coffee- You can use Bailey's Chocolate Luxe to give your coffee a rich Belgian chocolate flavor.
Extra boozy iced coffee: If you want to make a stronger cocktail, you can add a little extra Irish Whiskey.
Non boozy Irish Cream: If you prefer the flavor of Irish Cream without alcohol, try this Irish Cream syrup.
Coffee martini: You serve this coffee drink in a martini glass to give it an extra added touch. Instead of serving it on the rocks, just put the ingredients in the cocktail shaker and shake vigorously until nice and frosty.
Extra creamy iced coffee: If you're one that likes more cream than coffee, you can add some half and half or heavy cream to the coffee. To make it extra creamy AND extra sweet treat, you can add a scoop of vanilla ice cream. Now that's decadent!
Additional toppings: You can have fun and add all sorts of tasty toppings. A drizzle of caramel sauce or chocolate syrup are always great options. If you're making them as a boozy treat for a holiday or special occasion, you can add whipped cream topping with chocolate shavings. A sprinkle of nutmeg o cinnamon would be good, too.
What Other Types of Liquor Can I Add to Baileys Coffee?
If you're fan of Kahlua, it tastes great mixed with Baileys. You can also add vanilla vodka.
Does Bailey's Require Refrigeration?
Even though it has cream in it, the alcohol in Baileys acts as a preservative making it perfectly safe to store it at room temperature for several months. It you want it to stay fresher for a longer time it's best to store an opened bottle in the fridge.
Can I Use Instant Coffee for this Coffee Drink?
What type of coffee you use is really a personal preference. You can certainly use instant coffee, though you want to mix it up a little stronger than package directions because the ice and Bailey's will dilute it a bit.
What Exactly is Baileys Irish Cream?
Bailey's is an Irish liquor that has a smooth and silky texture that's made from a classic combination of sweet cream, cocoa and Irish whiskey.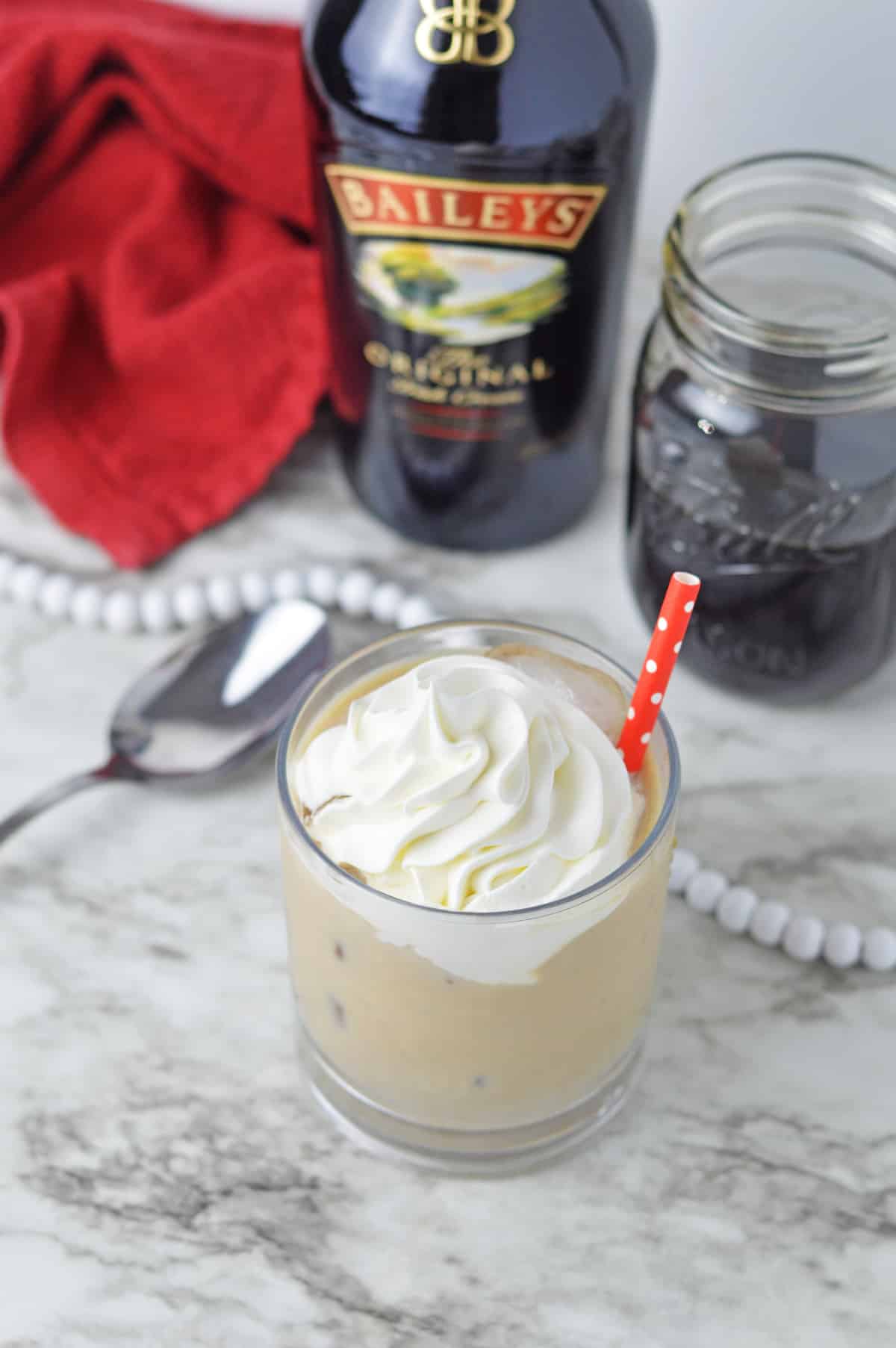 Top Tips
Skip the regular ice: One way to add even more flavor is to use coffee ice cubes. Just pour your leftover morning coffee into an ice cube tray and freeze. Then just use the coffee cubes instead of ice cubes.
Experiment with other Bailey's flavors: There are a lot of flavors of Bailey's to choose from. Bailey's Strawberries and Cream, Apple Pie, Chocolate Cherry, and Salted Caramel all make delicious, iced coffee.
Chill your mug or glass: To keep your iced coffee nice and cold, chill your glass in the freezer for about an hour.
Like our content? Follow us on Pinterest!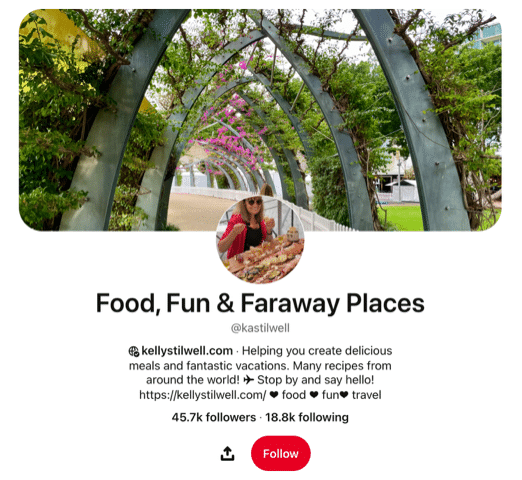 More Recipes with Coffee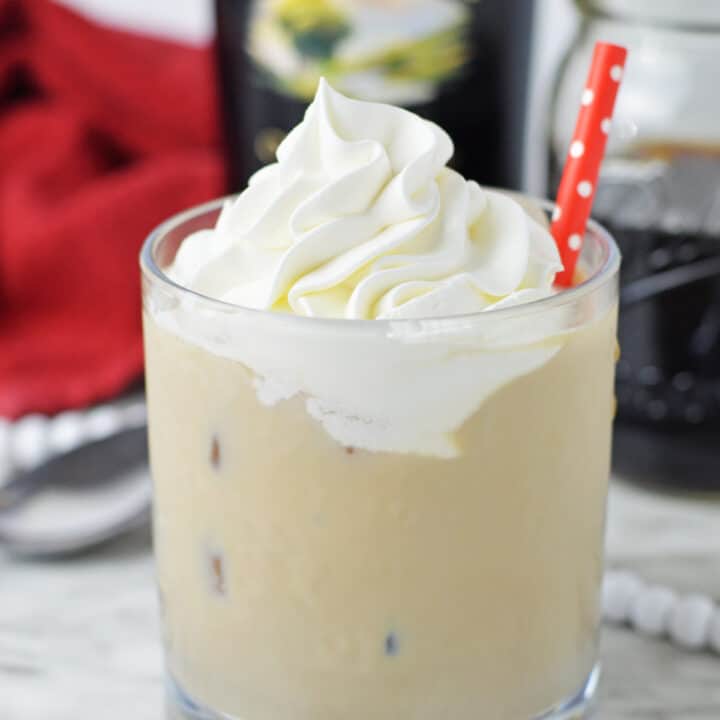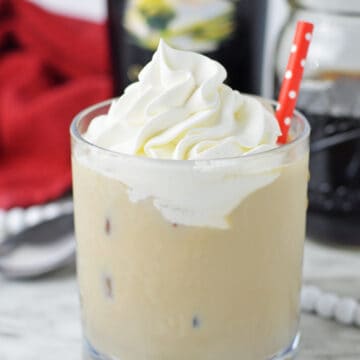 Ingredients
1

cup

black coffee

1 ½

oz

Baileys Irish Cream

to taste

ice

whipped cream

optional
Instructions
Add Whipped Cream (optional)
Nutrition
Serving:
1
|
Calories:
139
kcal
|
Carbohydrates:
11
g
|
Protein:
1
g
|
Fat:
6
g
|
Saturated Fat:
3
g
|
Cholesterol:
0.02
mg
|
Sodium:
0.03
mg
|
Sugar:
9
g