I could eat these Irish Soda Bread Scones every day for breakfast, and they are so wonderful with a cup of tea in the afternoon. People seem to think scones are difficult to make, but they really aren't! You'll love how easy this recipe is to make, and it will quickly become a family favorite.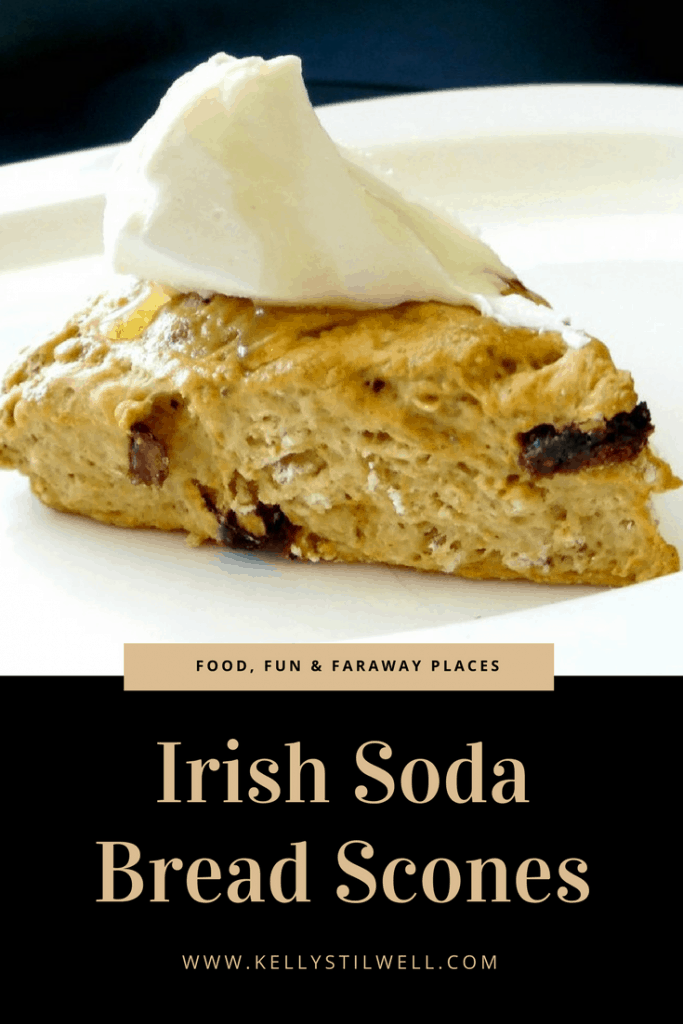 I got this recipe from a friend whose mother-in-law is Irish, so this really is a traditional Irish recipe, though originally for bread. My friend decided to switch them up and make scones and they are so good!
Also, I love (I mean, LOVE) having butter with my Irish Soda Bread, but with scones, I've got to have them with cream cheese. Drizzle it with honey to give it some sweetness.
IRISH SODA BREAD SCONES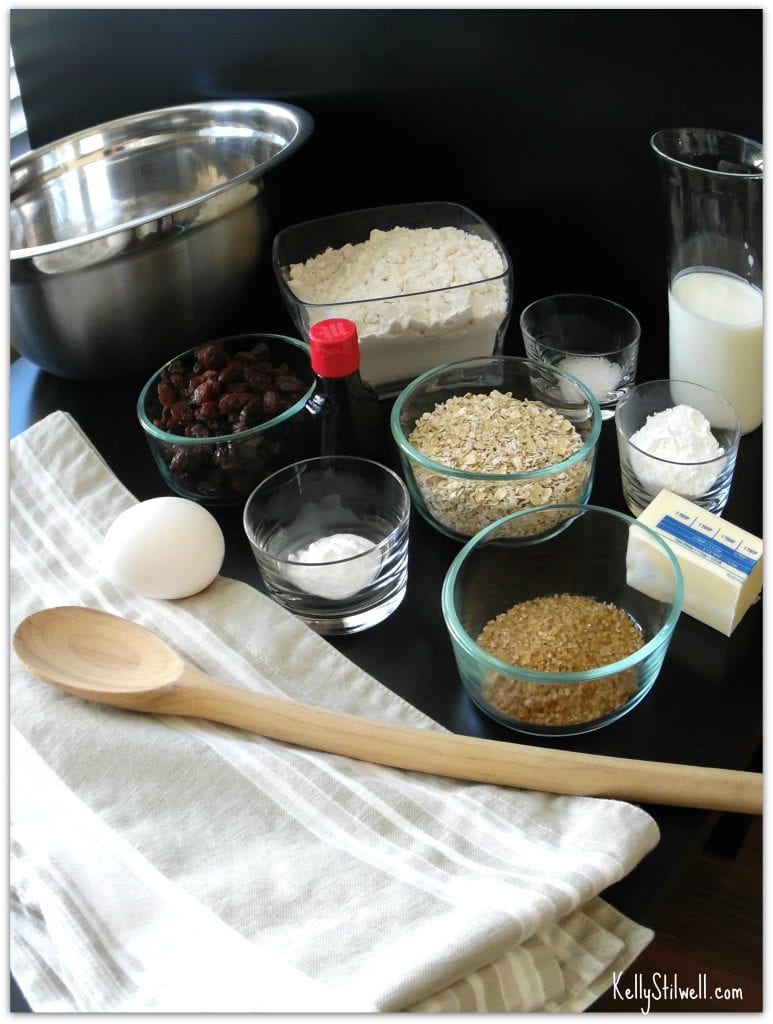 Ingredients
3 ½ Cup flour
½ Cup oats
2 TBS raw sugar
2 ½ TBS baking powder
1 tsp baking soda
¾ tsp salt
1 Cup raisins
1 Cup half & half
¾ Cup buttermilk
1 tsp. vanilla extract
½ stick butter
1 egg – beaten
Instructions
Preheat oven to 375.
In a saucepan, melt the ½ stick of butter until golden. Remove from heat and let cool.
Combine all dry ingredients and sift together.
In a separate bowl, combine all liquids – including the melted (cooled) butter. Stir the wet mix into the dry with a wooden spoon until well combined.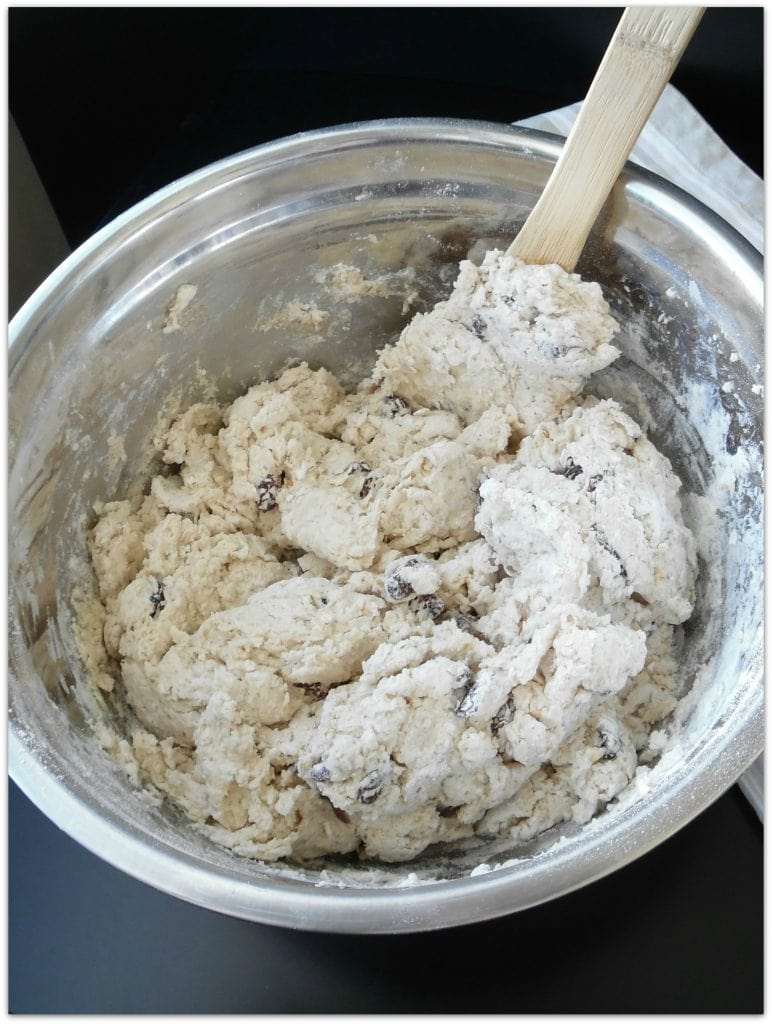 Turn dough out onto a lightly floured surface and knead together.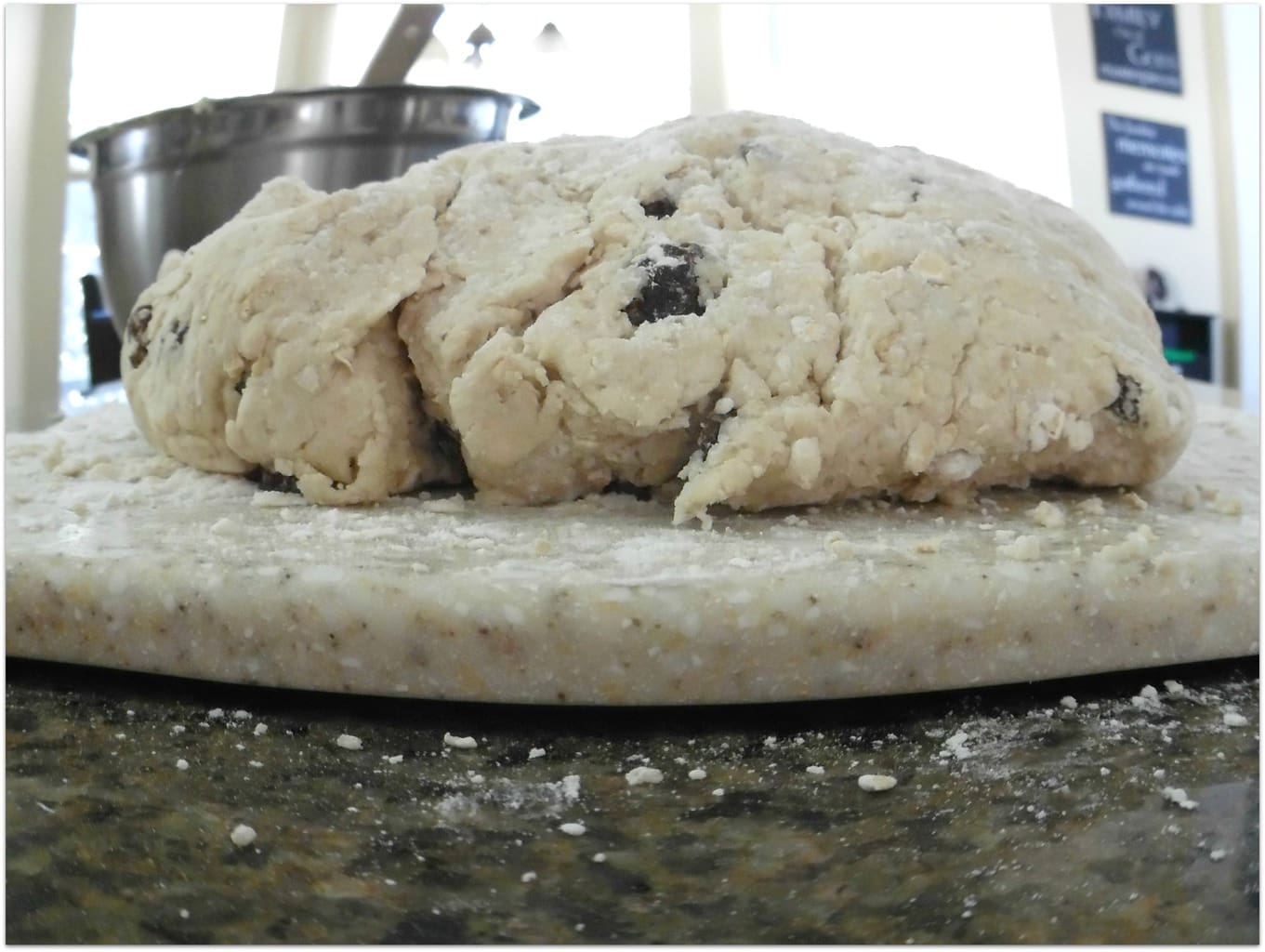 Break the dough in half and shape into 2 large rounds.
Flatten with your hands so you have 2 8" round circles. Cut into 4 or 8 "pie slices".
Place on an ungreased baking sheet about 2" apart. Brush tops with beaten egg.
Bake about 25 minutes until golden. Remove from oven and let cool on rack.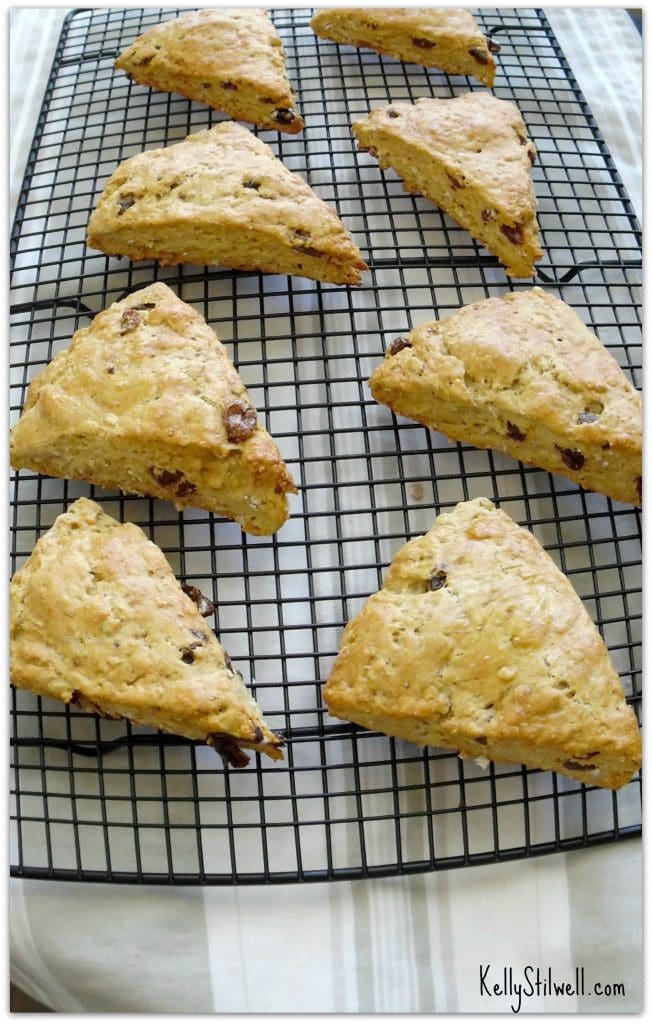 Serve with cream cheese drizzled with honey (or butter, if you prefer)
Makes 8 Large Scones or 16 Individual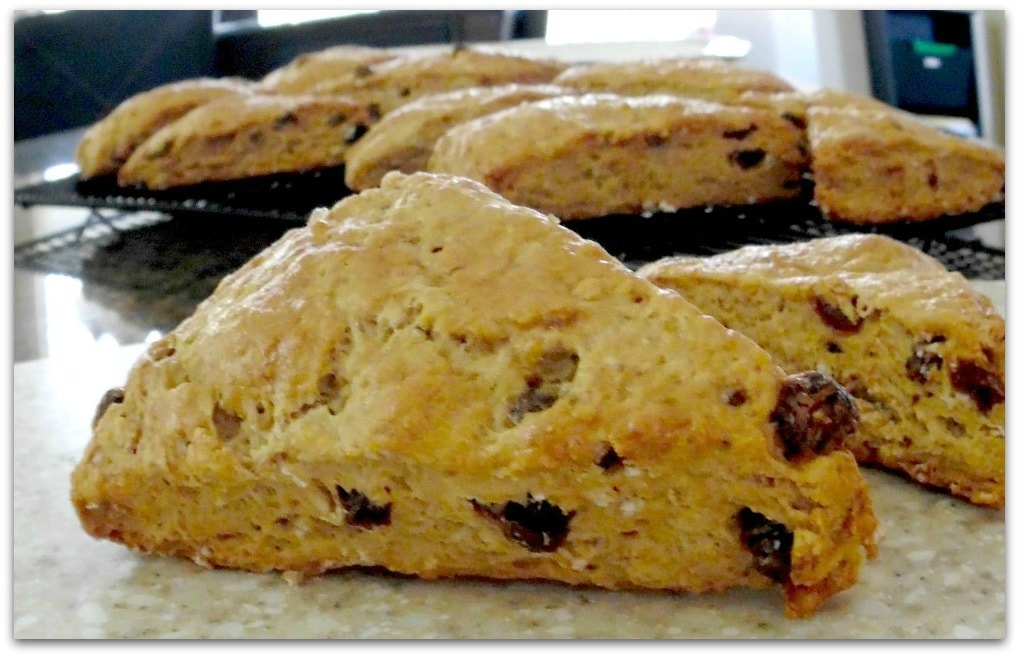 *The best way to eat these… right out of the oven, all warm and perfect. OR, if you can hold out until breakfast the next morning, reheat in warm oven for a few minutes and serve with a smooth cup of black Irish Breakfast Tea. Enjoy!
Let me know what you think of these! I'd love to hear from you!