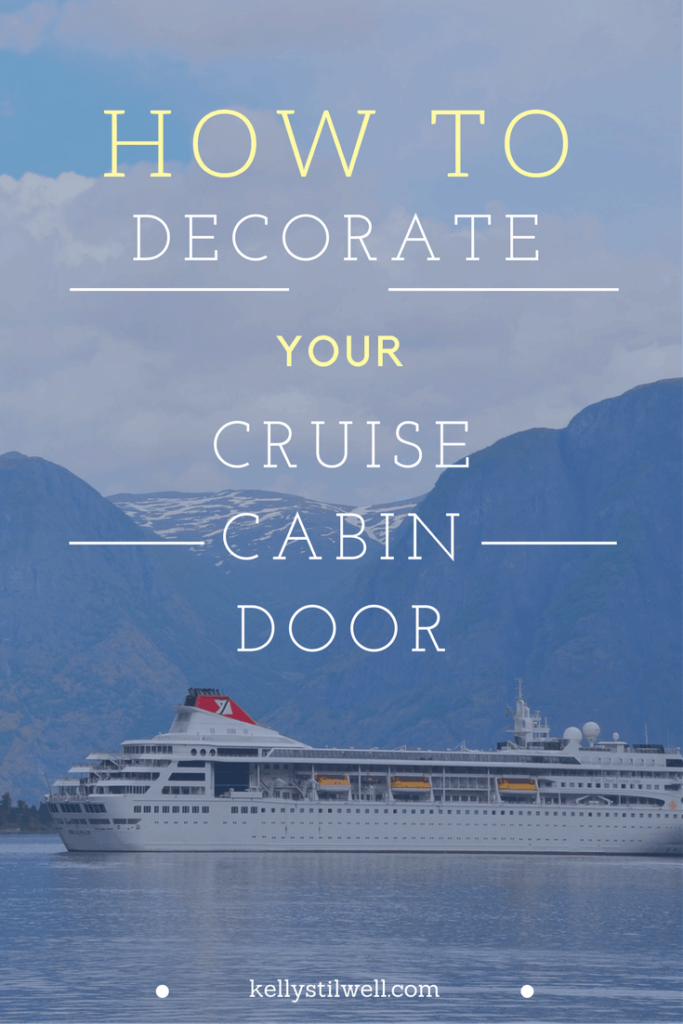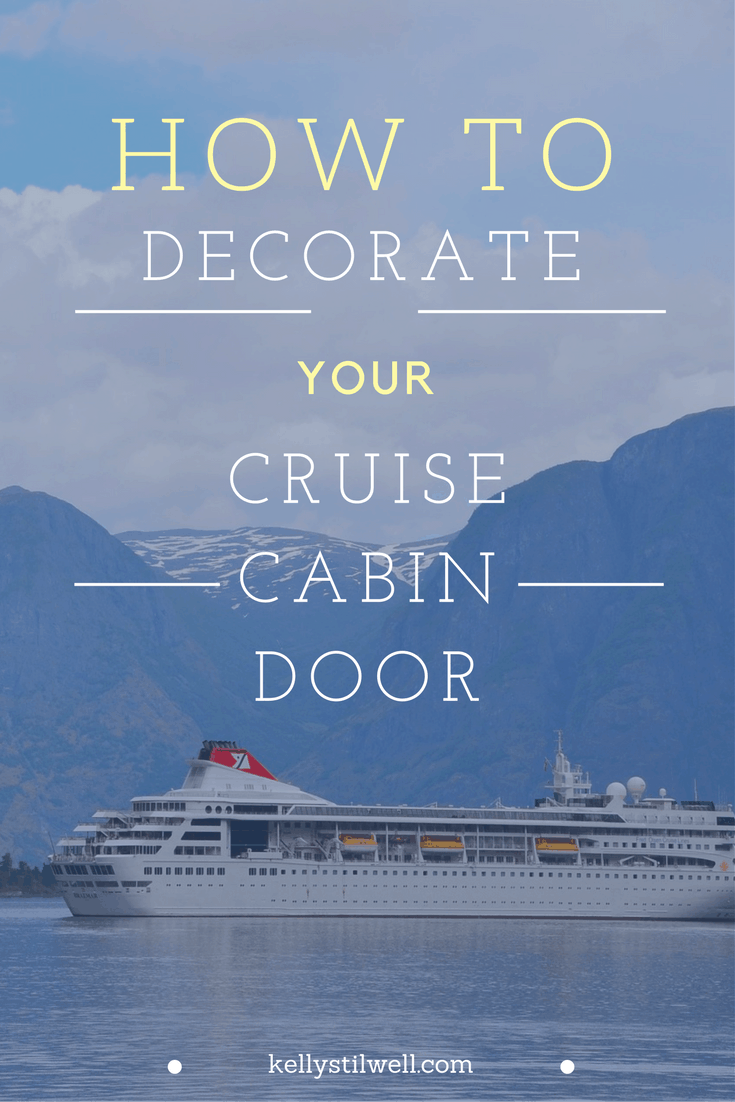 The first time many people find out about decorating your cruise cabin door on a cruise ship is when they are on their first cruise. I remember seeing some doors beautifully decorated on my first cruise and thinking (slaps head) why didn't I think of this?!
It's not totally too late once your are on the ship. The cruise ship gift shops know you'll be searching for a few magnets to personalize your door, but wouldn't it be fun to have something uniquely you? And would you believe there is even a Facebook group for Cruise Ship Door Decorating? I also started a Pinterest Board that you can see at the bottom of this post.  Join the fun and please ask if you'd like to be added so you can pin your door photos! Before you move on, you might want to grab my free packing list printables to help you get ready for your cruise. 
I recently cruised to Cozumel on Royal Caribbean's Liberty of the Seas with 39 other bloggers, and fortunately we planned ahead. In fact, we had a contest for the best decorated door, and because I had the most creative roommate ever, we won! You can scroll down after the 10 Ideas and see all the doors.  
10 Ideas for Decorating your Cruise Cabin Door
This is a no brainer, but if there is a holiday coming up, use holiday decorations! My first cruise was in the middle of December. I saw the most adorable decorations with the Christmas theme. You could do a big tree and put your family names on the Christmas ornaments. For Valentines Day, you could do hearts. You get the idea. Here's one you might like:

Cruise Ship Porthole Peel 'N Place

Are you celebrating a special occasion like a birthday or anniversary? Let fellow cruisers know by announcing it on your door!

Go to your favorite craft store and get scrapbooking decorations with a cruising theme. They will not have magnets, but you can buy a roll of magnets in a strip. Just cut pieces to fit each magnet. This is pretty inexpensive and looks great on the door!

Use your destination as a theme. Going to Mexico? How about sombreros? Bahamas? Beach balls and umbrella drinks? Going on an arctic cruise? Arctic Cruise Props Party Accessory (1 count) (12/Pkg)

If you are going to several ports, grab something from each one and put it on your door. I saw one door on Facebook that had been decorated from a European cruise, and they had a cutout from all the places they saw while there. Very clever!

Place a magnetic whiteboard and pen on your door and ask a question. How many times have you cruised? What's your favorite port to visit on a cruise? Believe it or not, people will answer! This one is the perfect size: Sparco Marker Board, Melamine Surface, 8-1/2 x 11 Inches, White (SPR75620)

What's your favorite hobby? Love movies? Grab some decorations of film reels and movie DVD boxes. Love to surf? Read? Get creative!

Love your state? How about your state (or country) flag? Or something special from your neck of the woods?

Place a magnet on each side of the door draping string from one end to the other for a different way to display any of the above ideas, or even postcards you've bought along the way.

And my favorite idea (from my roommate!) which won us the prize for best door: Create a Selfie Station! Put up a frame mat with decorations all around, the name of the cruise line, the ship, and the date, and invite other cruisers to take a selfie! How fun is that? And what a great memento of their trip!
Please note: Do NOT use adhesives! Magnets are readily available and don't damage doors. I have never seen decorations stolen, but don't put anything on your door if you would be upset to lose it. And, of course, never use profanity on your door. 🙂
Wouldn't it be amazing to have a cruise cabin door decorating contest for a family reunion or other event? You now have the know-how to organize it! Be sure to come back and share your own ideas in the comments, and pin your photos!
Now for our amazing doors from the Brandcation cruise on Liberty of the Seas! Enjoy!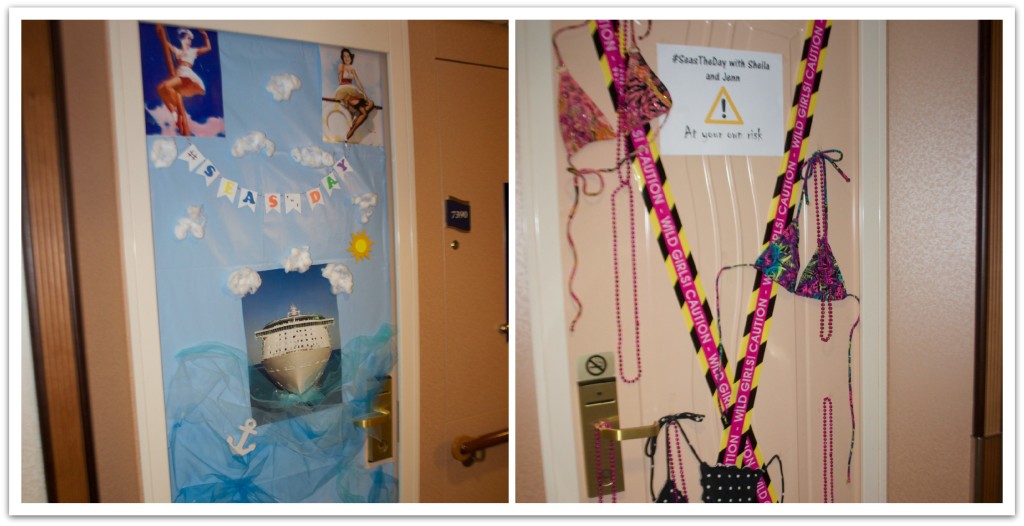 We had very creative people in our group!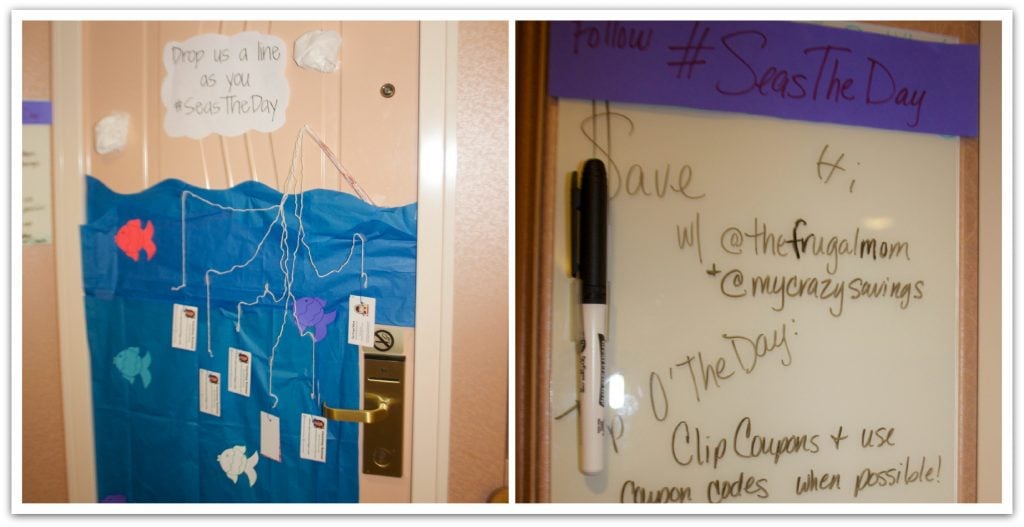 A pirate theme is always fun!

How creative can you get?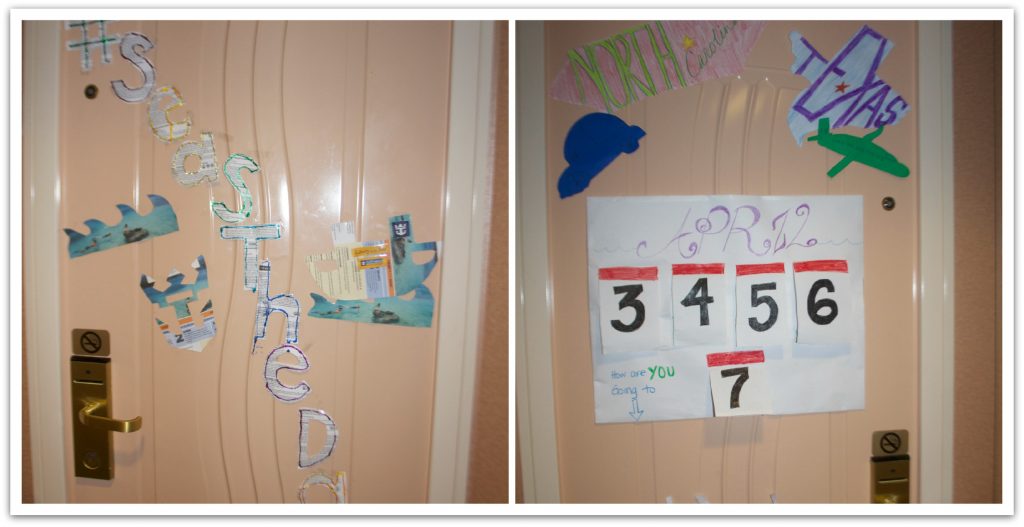 Wouldn't your family have fun coming up with ideas?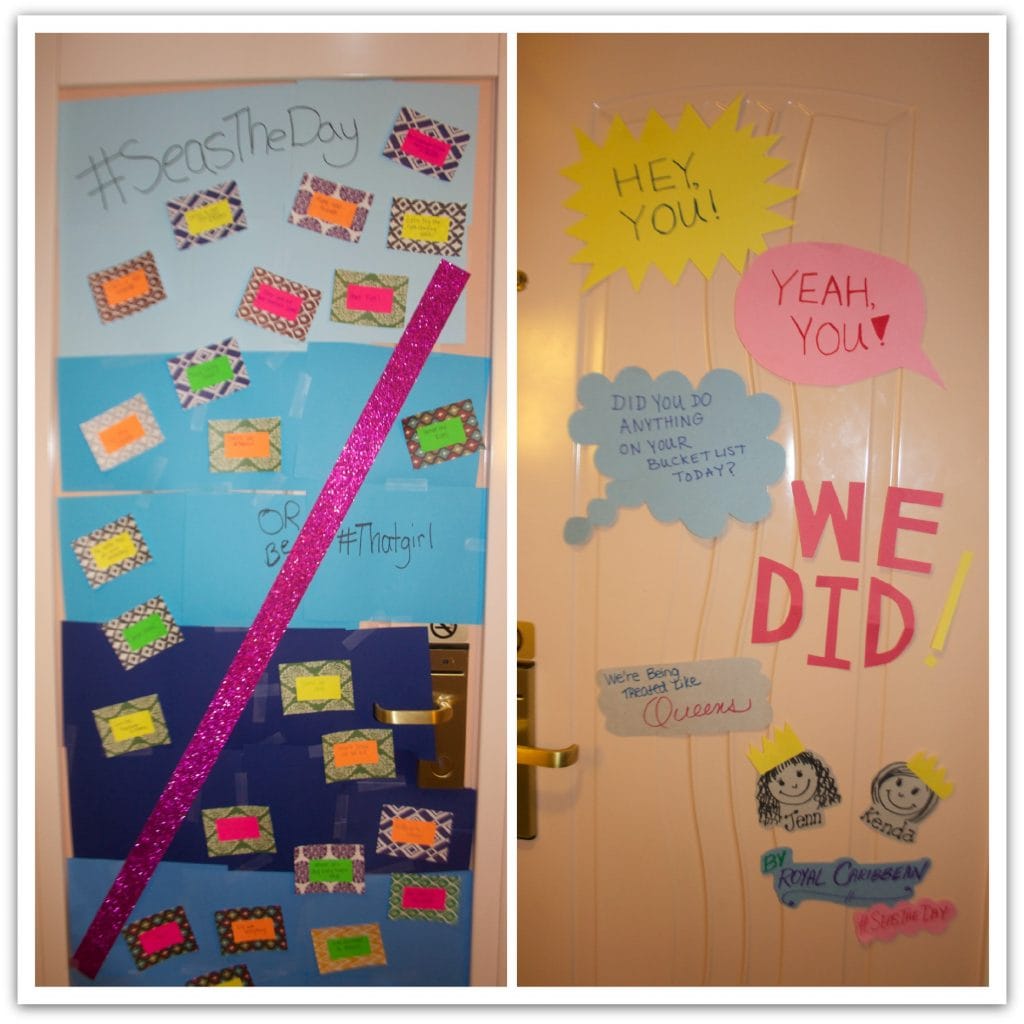 Sheeps Ahoy! Bwahahaha!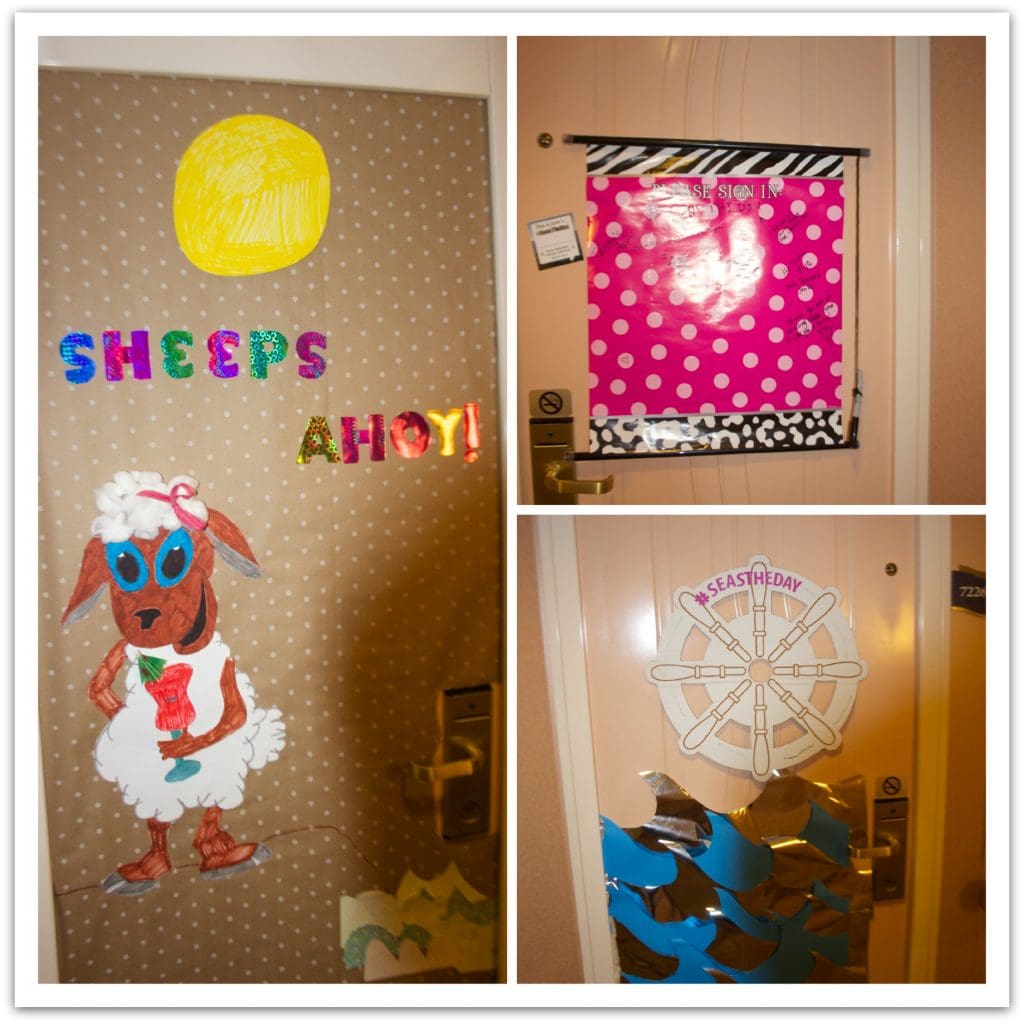 Love the ideas list!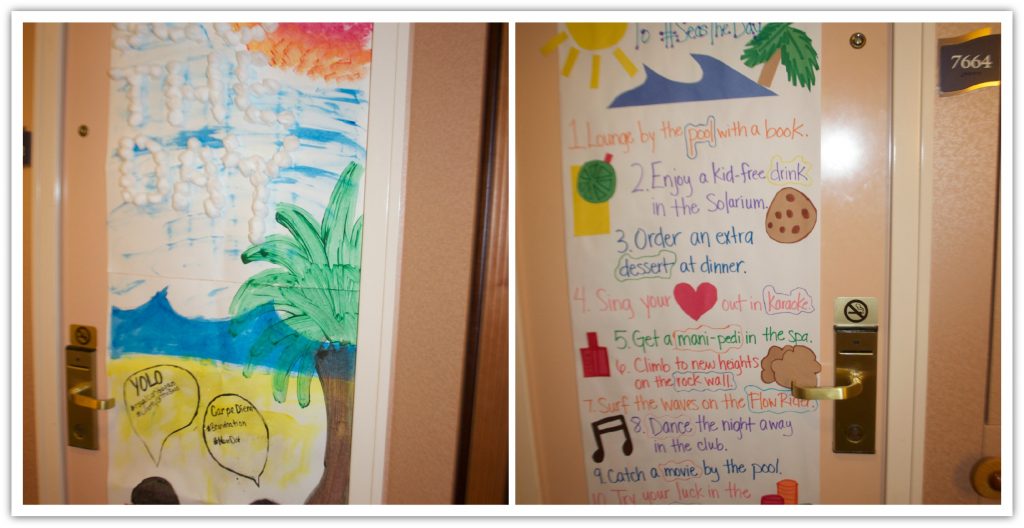 Photos of your family or group is a fun idea!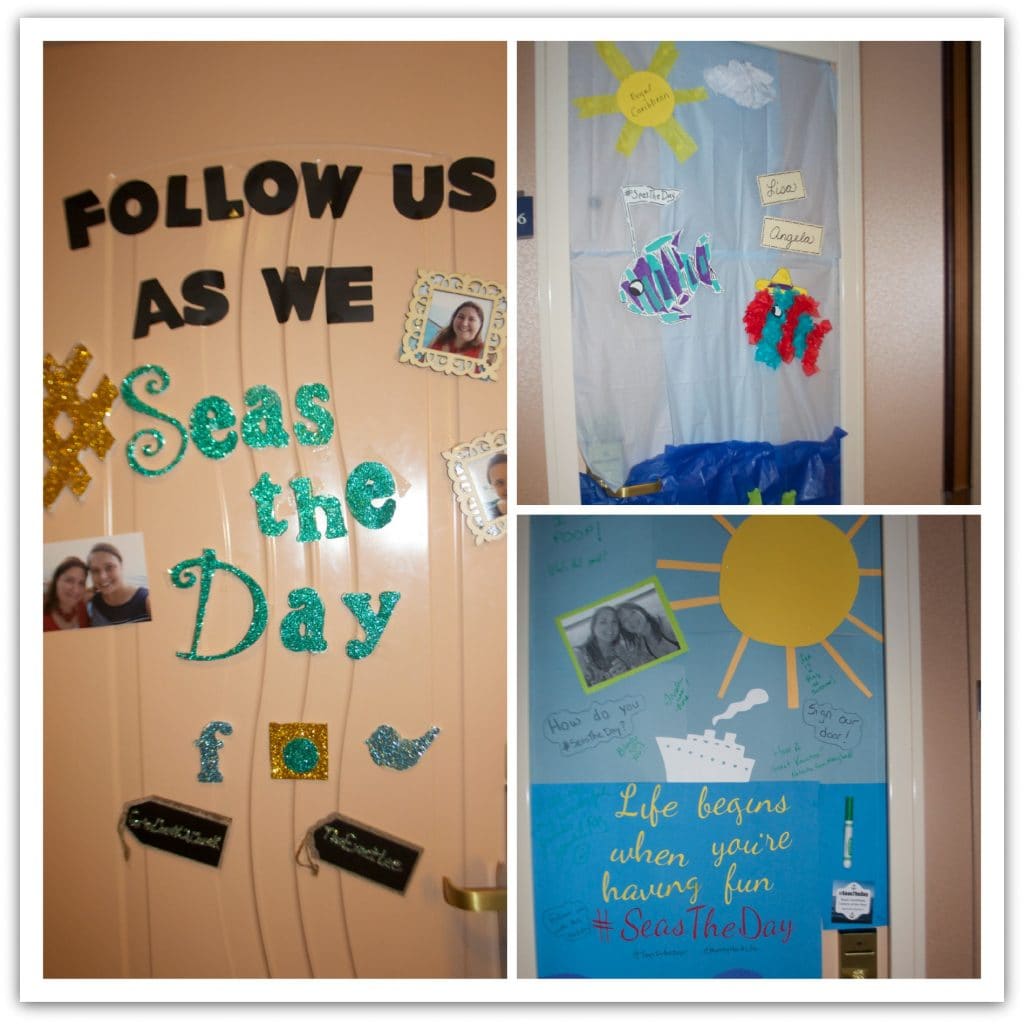 And our winning door! We had a selfie station and magnets that said #SeasTheDay with the date and ship. Some had a blank where you could fill in how you would #SeasTheDay. We told people to take one for their door, and many did! My roomie Jen from Life with Levi was brilliant, and we had a blast sharing our magnets!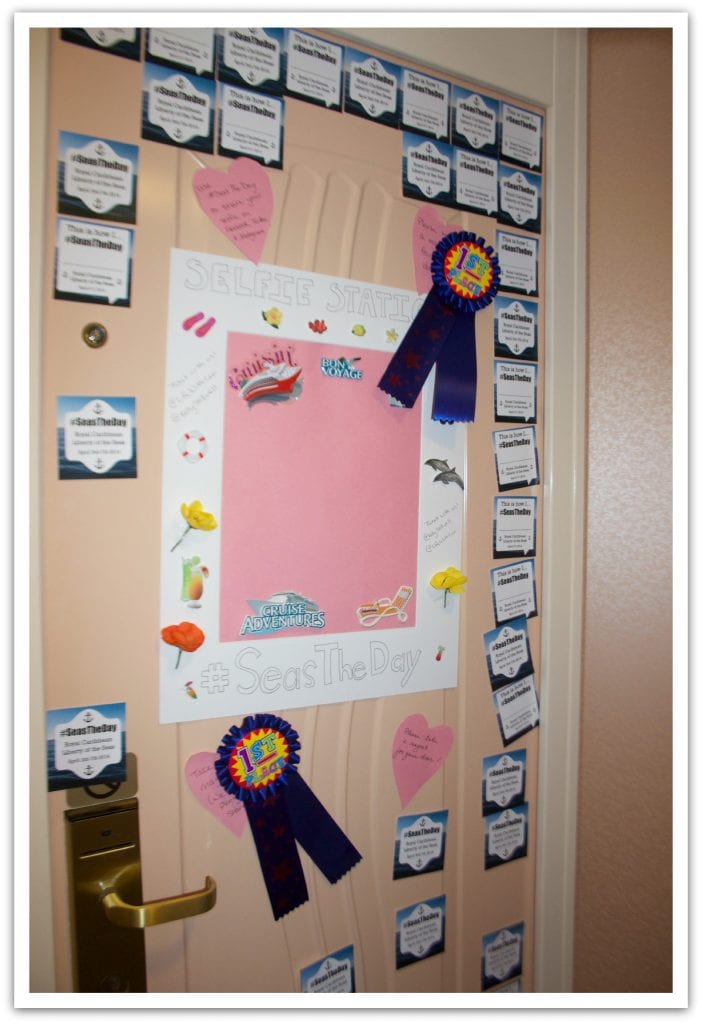 I hope you have some fun ideas to begin your search for decorating your door on your next cruise! I'd love for you to come back and share your ideas and photos!  Send me an email and I'll post a few! And if you love cruising, you have got to check out my posts about the Disney Fantasy Cruise! Start with Day One!

And for a lot more ideas about cruising, check out my Cruising Pinterest Board!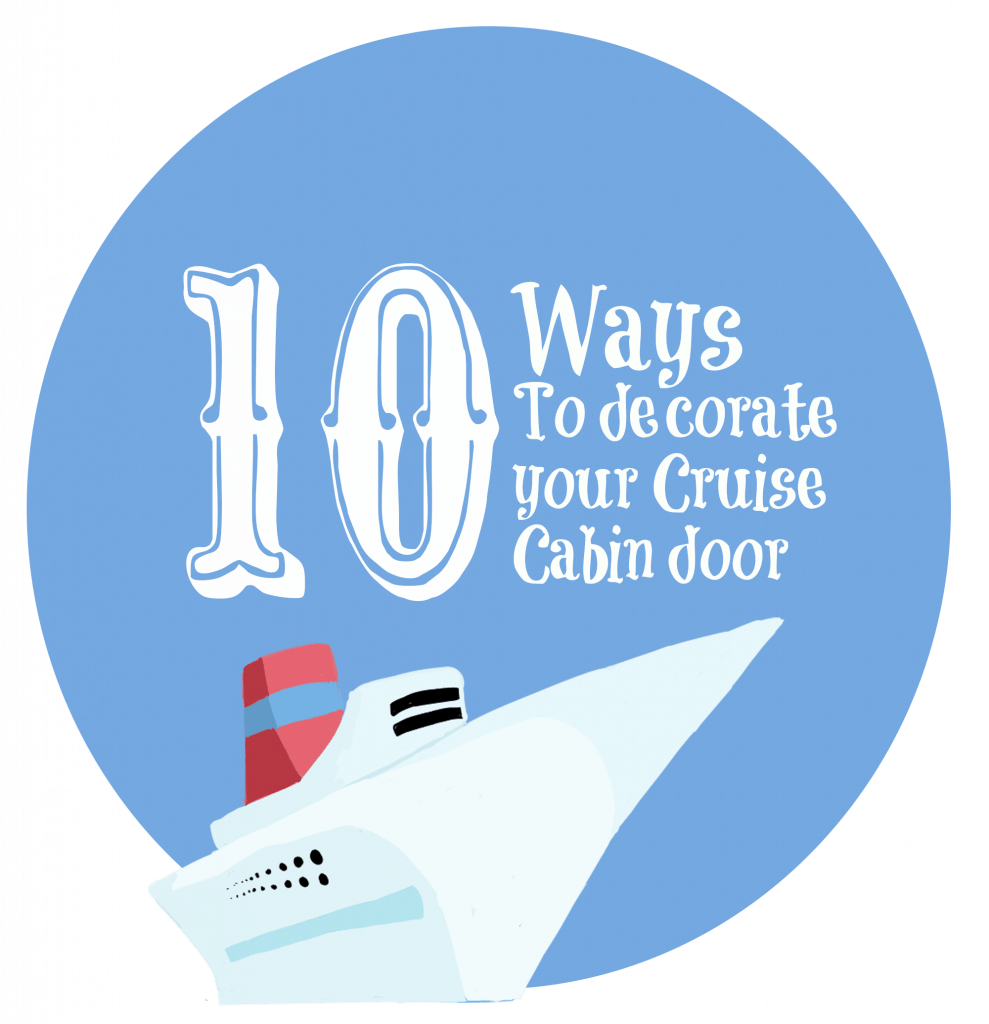 Thanks for visiting!
My cruise was provided by Royal Caribbean and Brandcation. As always, all thoughts are my own.