It's hard to choose the best time to cruise to Alaska. The weather is pretty unpredictable, and the gorgeous scenery and wildlife are the biggest draw for visitors.
How do you figure out when you should go?
When To Go to Alaska
Alaska Cruising Season
The cruising season is fairly short. Whether you choose an April cruise at the beginning of the season or wait until later in the summer to see Alaska in September, you'll be taking an unforgettable cruise to an unparalleled destination.
But you're probably still wondering...early or late?
Unfortunately, there are plusses and minuses with both choices. Cruises to Alaska are a little less expensive early in the season. That's always a plus!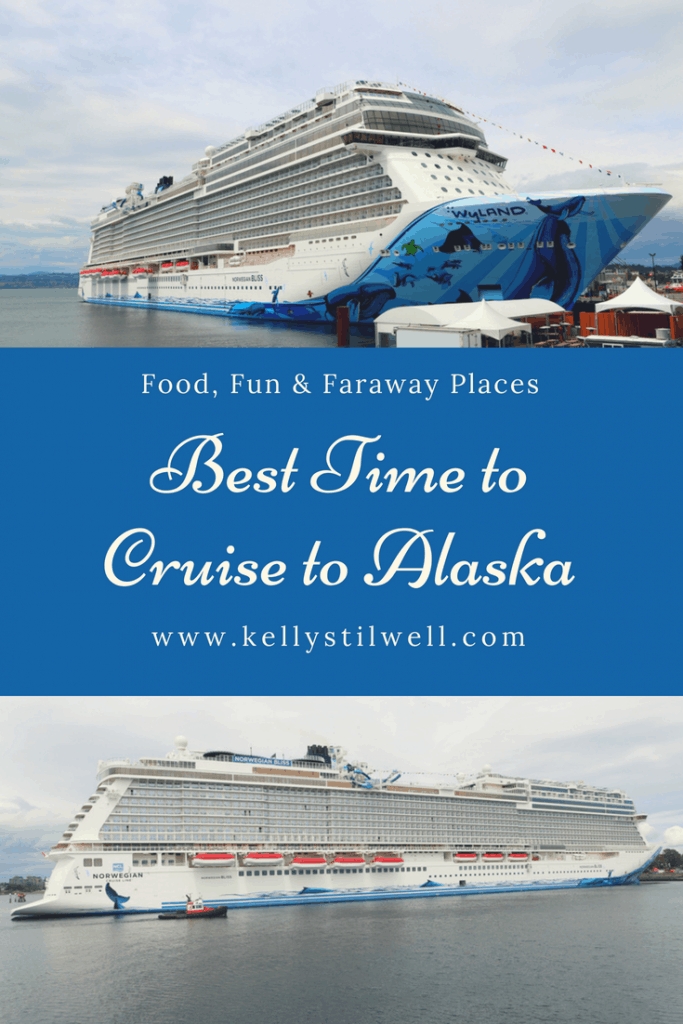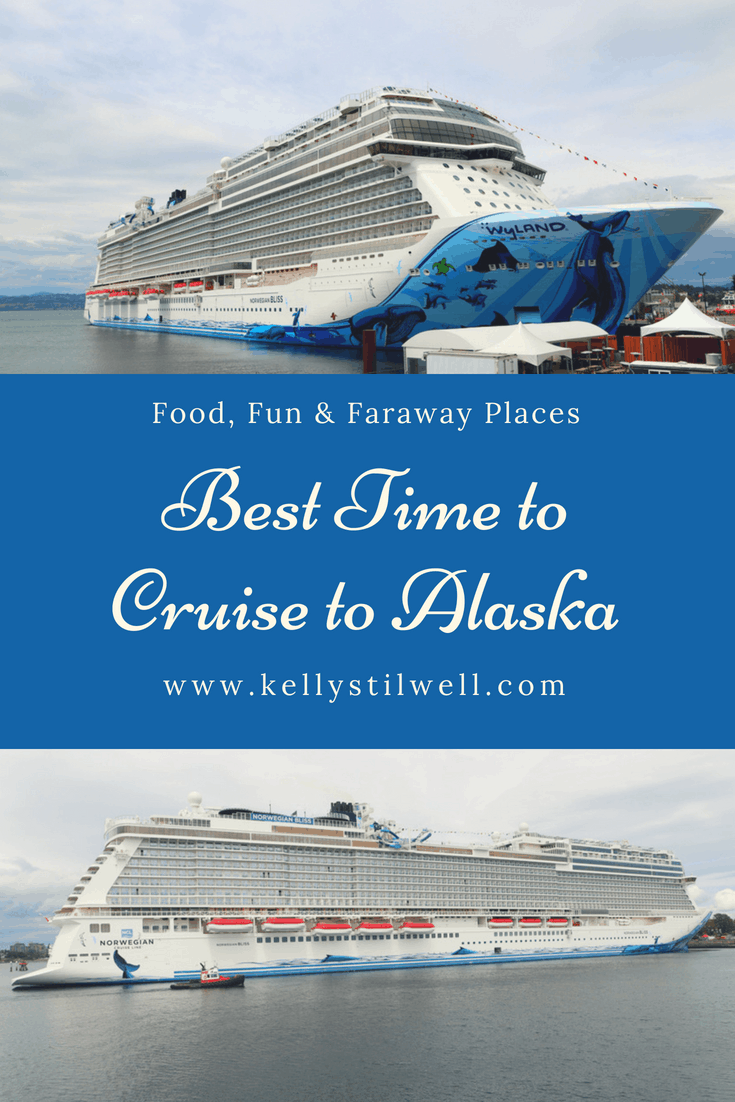 The downside is that not only will it be a little more chilly, but because the weather is always unpredictable, your cruise could end up canceled. If that were the case, you would simply rebook another date. It's a chance many people take and end up thrilled with their cruise and their savings.
If you wait a little while and cruise to Alaska in June, the weather warms up quite nicely. It's even warmer in July and August, but you could end up with rain. Of course, again, the weather can't be trusted, and it could rain in April, too.
Later in the summer is better for wildlife viewing, and September offers a better chance of seeing the Northern Lights. What to do?
The best way to decide is to travel when it's best for you and your family or friends.
If you've got kids in school, you really don't have much of a choice, unless you're able to take the kids out of school for vacation. We did that a few times when the kids were really young, but it becomes more difficult as they get older.
June through August are typically the best months for family cruises based on school schedules.
Cruise to Alaska on Norwegian Cruise Line
The wonderful thing about Norwegian Cruise Lines, and especially the Norwegian Bliss (which I just sailed on in May) is that you will have a plethora of activities to keep everyone happy, regardless of the weather.
You'll more than likely have a few terrific days of exploring (if you can pull yourself away from the ship!) no matter when you go.
And if you have a few imperfect weather days, you'll have the spa, the shows, the casino, the food, and so much more to keep you busy.
And don't forget to see a little bit of Seattle before you cruise. There are a lot of fun day trips from Seattle Washington, where your trip will begin.
I had a great experience from the moment I arrived to check in. The staff was all so friendly and helpful.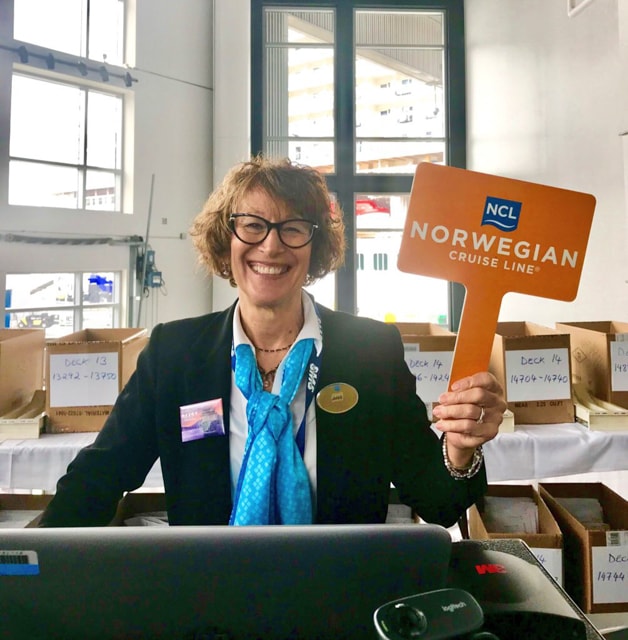 The Norwegian Bliss Cruise Ship
Even before you set your foot inside the Norwegian Bliss, the ship itself is a sight to behold.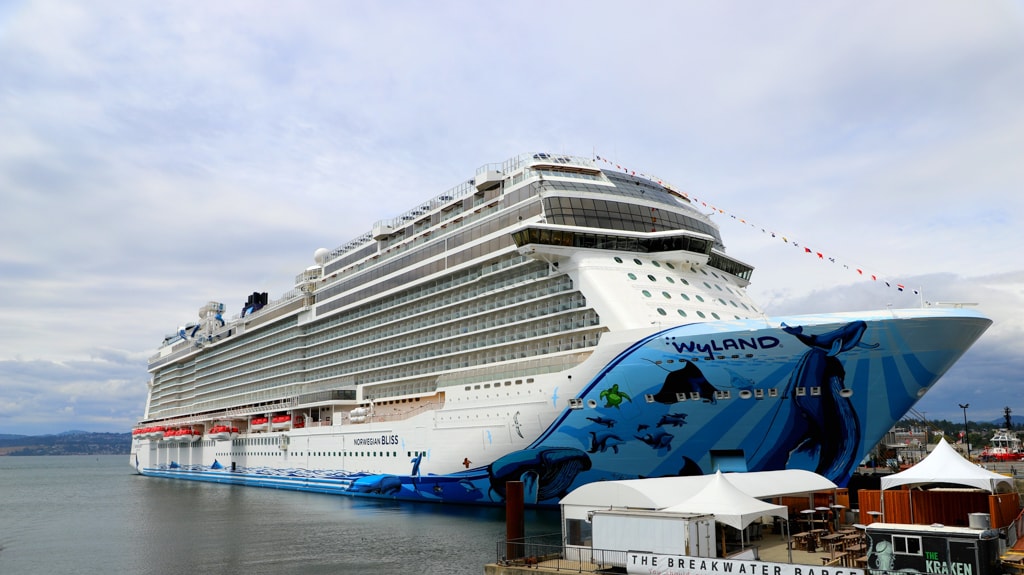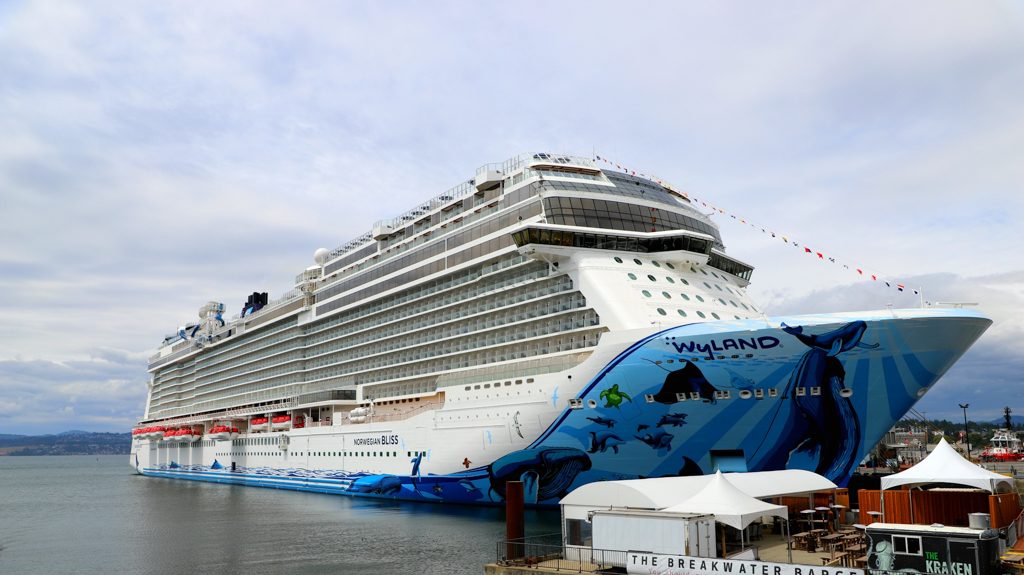 Built just this year, the Norwegian Bliss is NLC's largest ship to date and can accommodate a little over 4,000 guests.
To get an idea of how truly impressive this ship really is, keep in mind that it stretches approximately 1,094 feet in length, and weighs over 160,000 tons. Let that sink in! And Alaska is only one of the destinations.
This remarkable craft travels on six separate vacation journeys, allowing you to choose between the Bahamas & Florida, the Mexican Riviera, the Pacific Coast, the Panama Canal, the Caribbean, and of course, Alaska.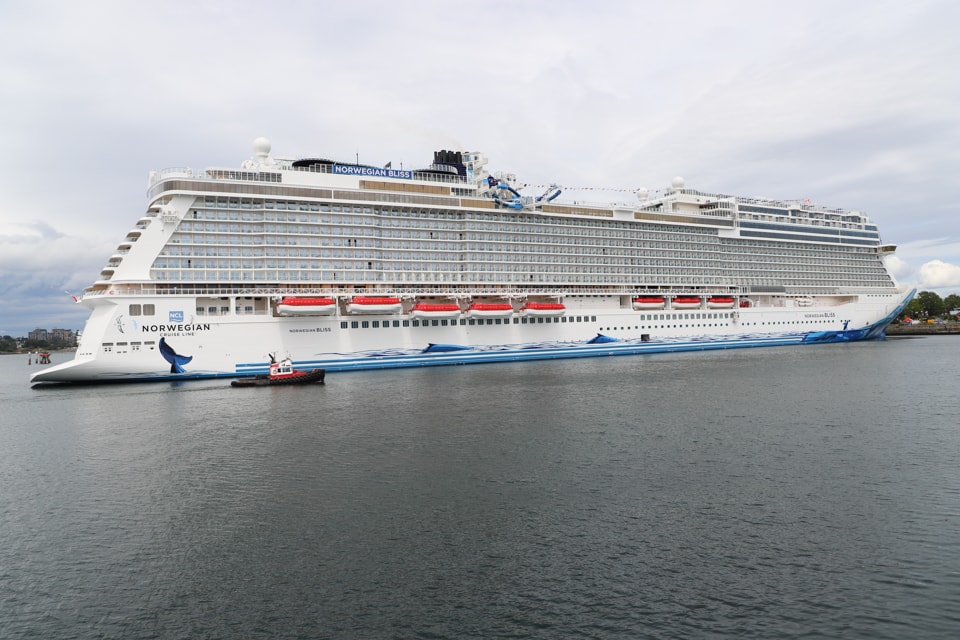 If you think it's what's inside that counts, you definitely won't be disappointed. Just look at all that room!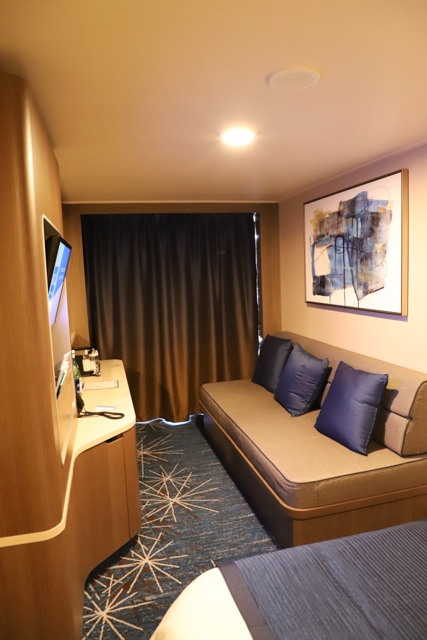 This ship offers a variety of staterooms, with seven styles to choose from. The cozy Studios are perfect for solo travelers— and can even be connected for those who travel with friends, but still appreciate their own space.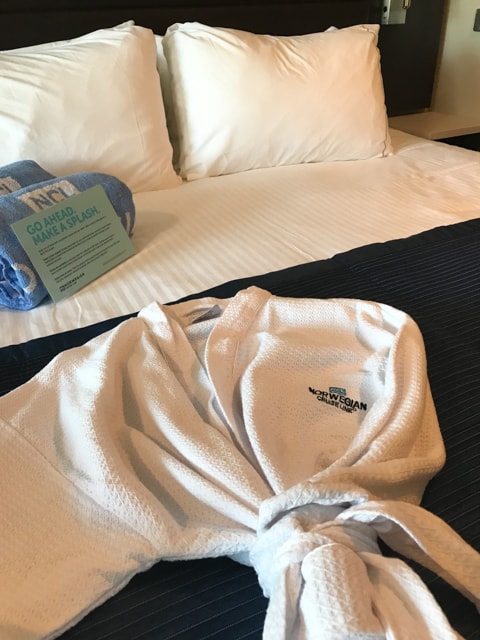 A bit roomier than the Studios, the Inside staterooms feature two beds instead of one, easily converted to a queen-sized bed depending on your preference.
If you happen to have a larger party, you can request a Family option and add two comfortably-sized Pullman beds.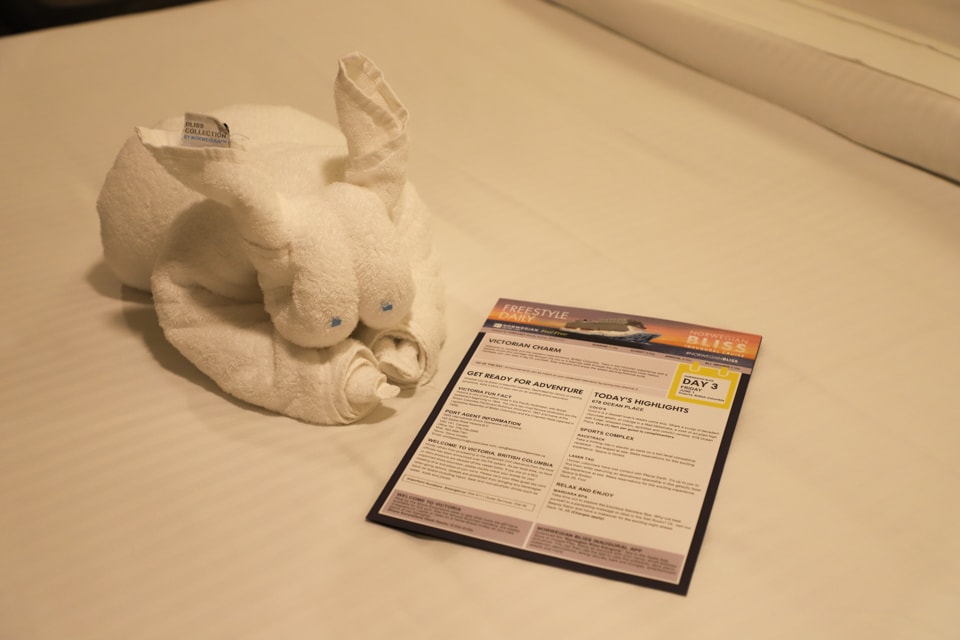 Want to enjoy the view from the comfort of your stateroom? The Oceanview accommodations each feature further amenities and a large picture window, allowing a clear view of the ocean at all times.
If you want to be even closer to the sea, you can request a room with a private balcony and an incredible view. I loved having a balcony and being able to look out to the sea.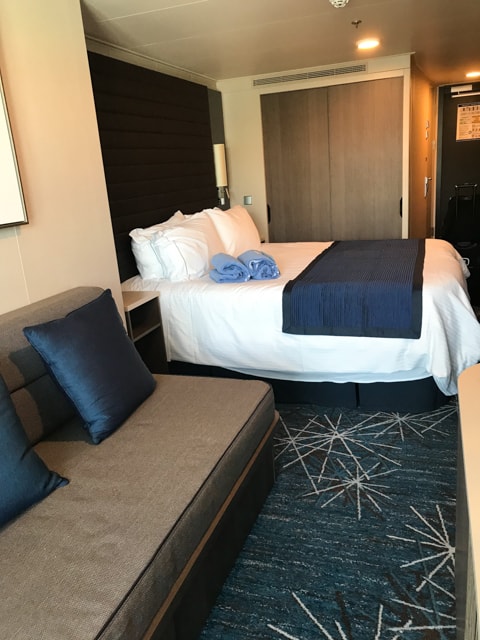 The Mini-Suite is a step up from the other staterooms, featuring even more space and the option for a larger balcony, but the ultimate luxury awaits at the very top of the ship— in an exclusive area known as The Haven.
Highlighting the best accommodations onboard, The Haven Suites come complete with concierge service; a 24-hour butler service with access to multiple private amenities. The Deluxe Owner's Suite, 2-Bedroom Family Villas, and Penthouse Suites are truly amazing.
If you're after pure relaxation, you can find your bliss with any of the three Spa themed staterooms— the Spa Balcony, Mini-Suite, or The Haven Spa Suite.
All three allow complimentary access to the ship's spa experiences, while the Mini-Suite adds a waterfall shower, and the Haven Suite comes complete with access to a hot tub.
All of these staterooms can be located Mid-Ship for closer access to the higher decks, or if you'd like to secure the best room possible, you can select a "Sail Away" room— which guarantees your chosen stateroom or better, depending on availability.
Food on the Norwegian Bliss
Room service may be tempting from the comfort of your stateroom, but there are a ton of fantastic dining experiences on this ship.
There are six different restaurants and cafes, including three main dining rooms (all featuring a unique theme), a classic pub known as The Local, the Garden Café, and the exclusive Haven Restaurant.
We ate at a different restaurant every night. With five included spots to dine, complimentary room service (there may be a small convenience charge), an additional 13 specialty dining options, and The Haven Restaurant (complimentary but accessible to those in the Haven only) you'll have a hard time choosing!
Los Lobos was one of my favorites, but I'm always up for Mexican food, and they make fresh guacamole at your table. The skirt steak was prepared perfectly and was so delicious.
The Q Texas Smokehouse was also pretty amazing. I now know why they told me it was so popular! You've got to try the deviled eggs they are so famous for!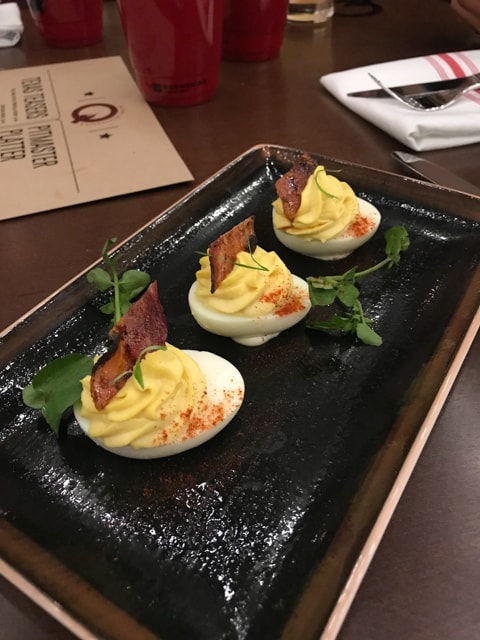 I have to admit I have a weakness for Italian food, and La Cucina was pretty amazing. From the appetizers...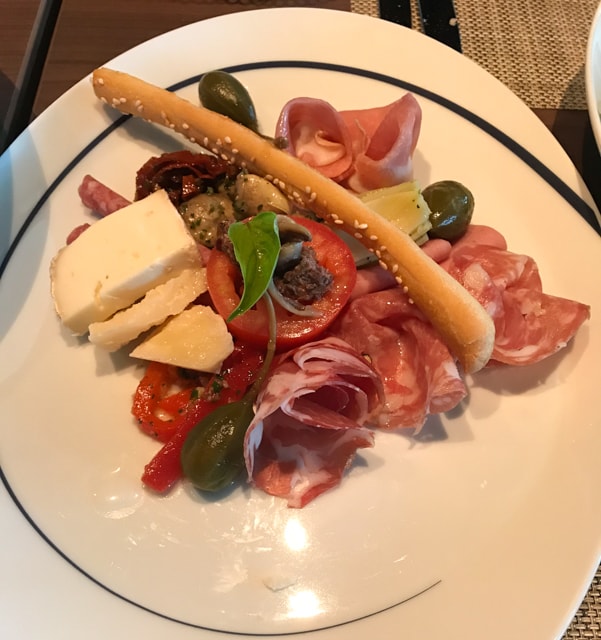 ...to the entrees.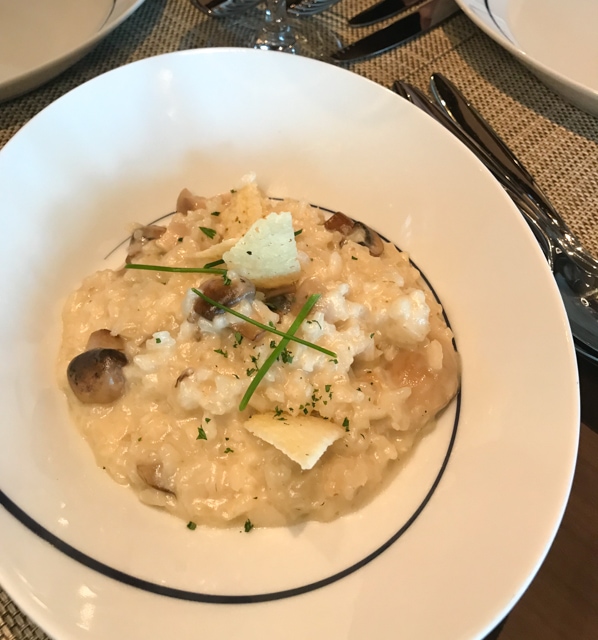 You will love the flavors and creativity the chefs on the Norwegian Bliss put into each dish.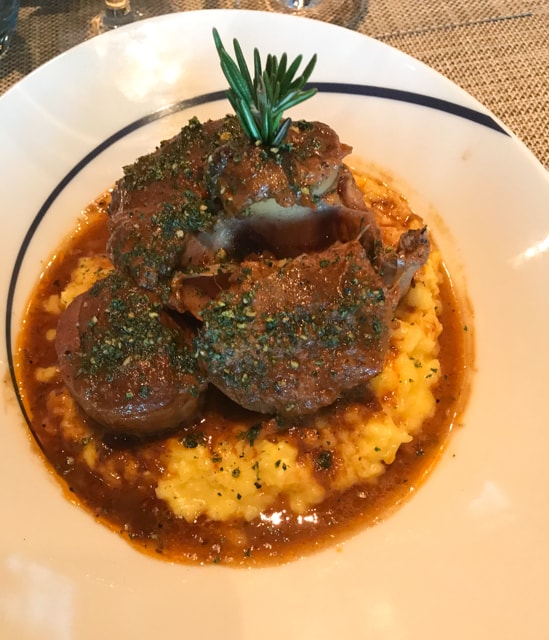 I also loved The Local as you can just stop in for a bite. The casual atmosphere was fun, and it's perfect when you're hungry but don't want to eat too much before dinner.
I had the chicken chili and it was wonderful. Okay, truth be told, those are my fries you see in the distance!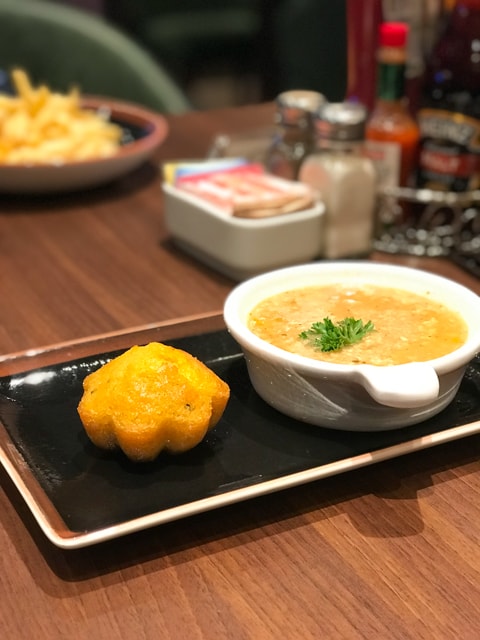 And can we talk dessert? I really splurged on the Norwegian Bliss. I mean, you have to have a bite, right? Especially when it's a lemon dessert!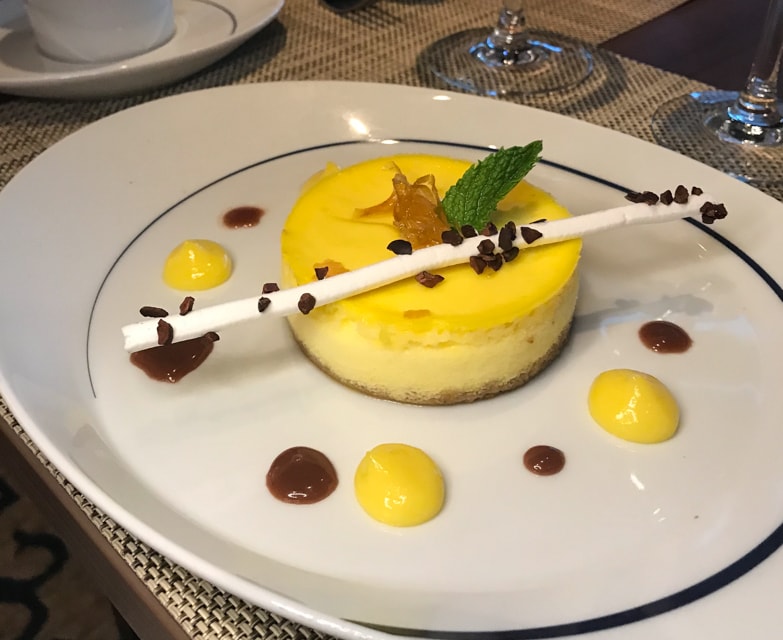 And If there is chocolate on the menu...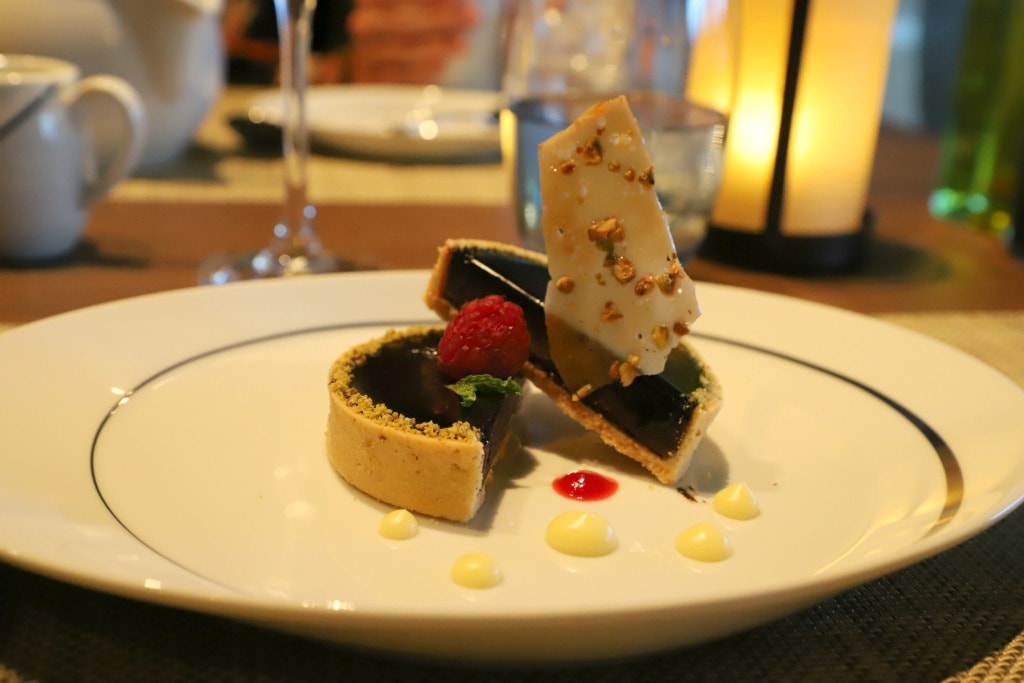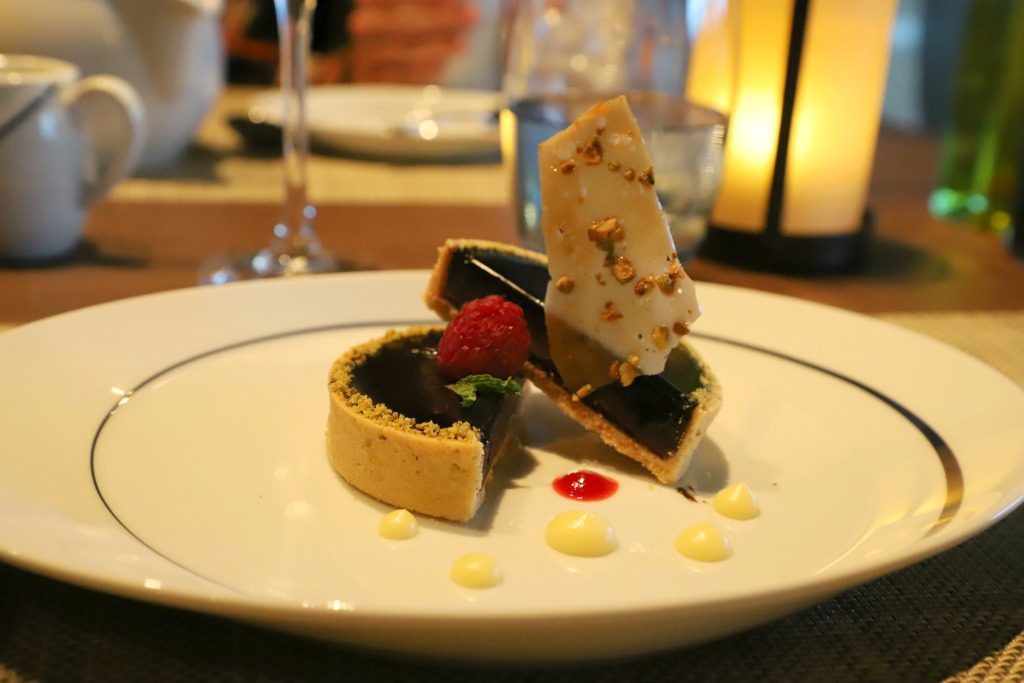 Which of course there is. Every. Single. Night. But hey, you're on vacation, right?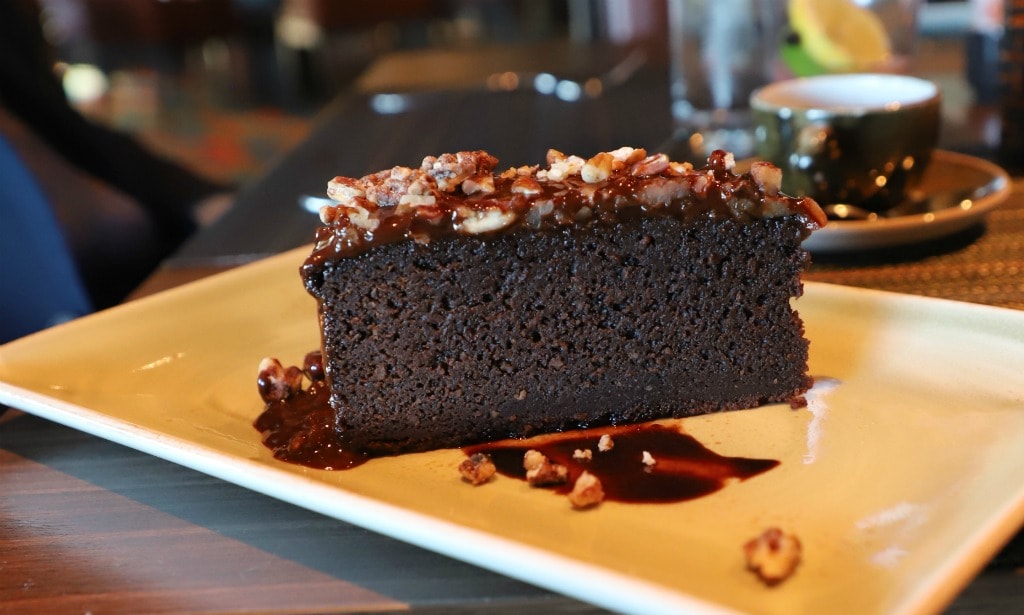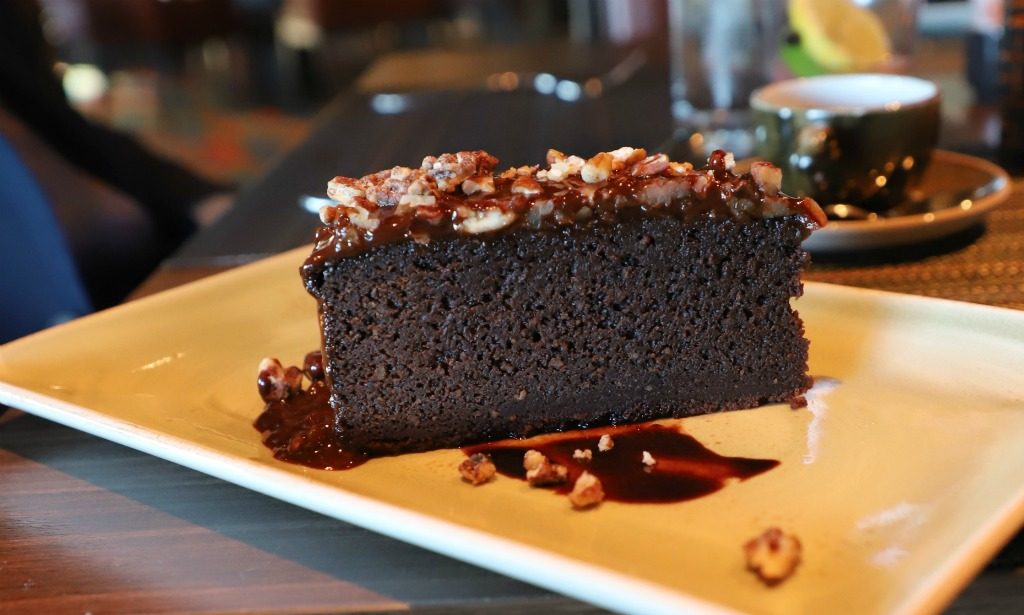 Speaking of chocolate, the $500,000 Chocolate Machine is showcased right outside Coco's. It's hard to get a good photo because of the glass, but a photo doesn't do it justice anyway.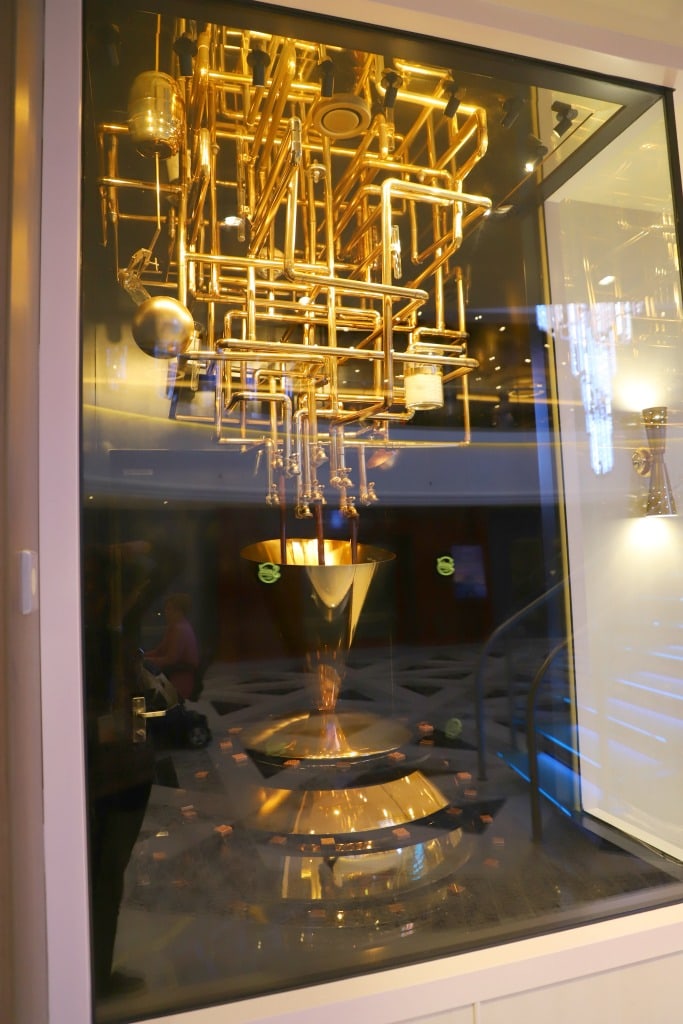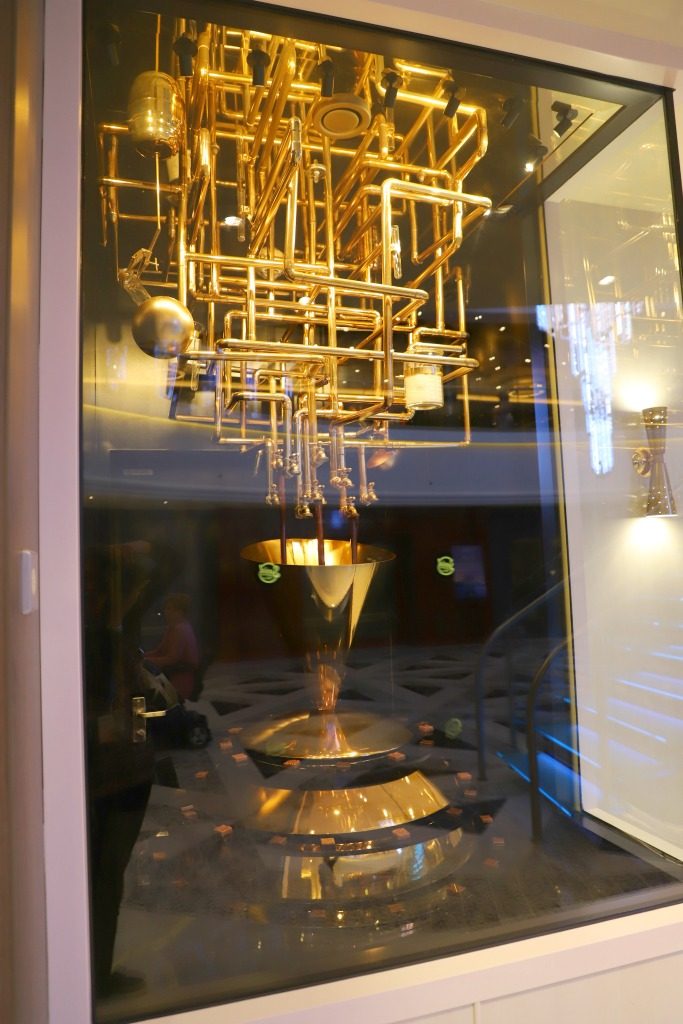 And yes, you've got to step inside for one of their incredible treats. Try the Snickers Bar Mad Milkshake (definitely shareable!)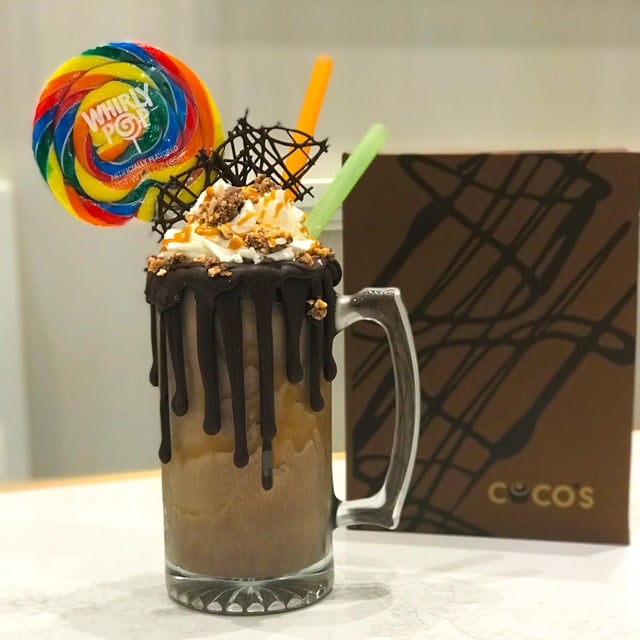 I don't think any one person could finish the Decadent Brownie S'more Sundae, either!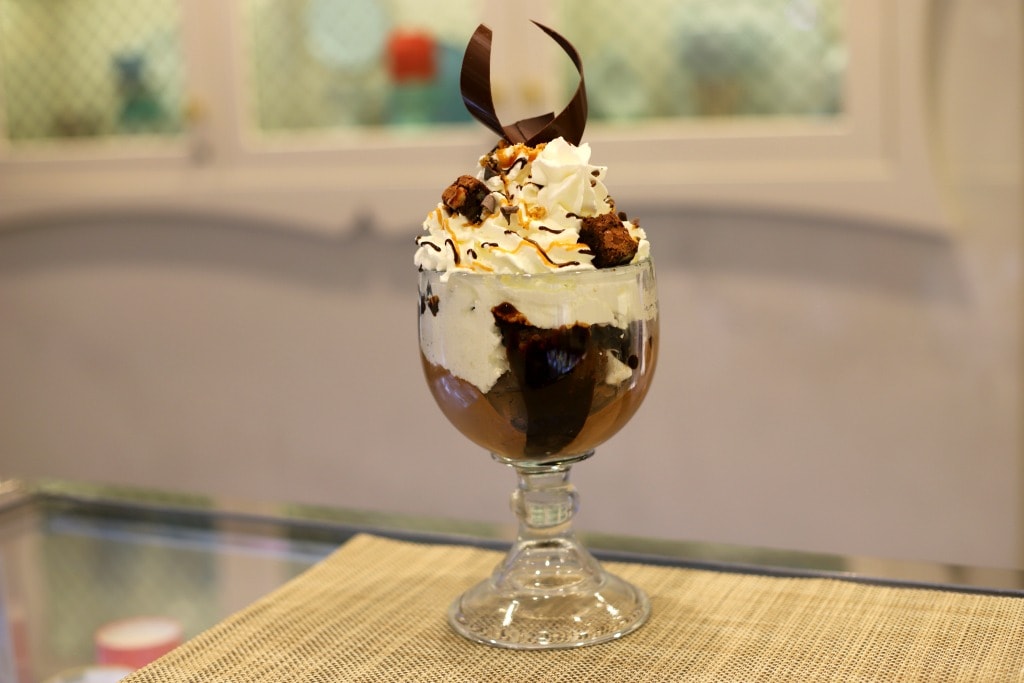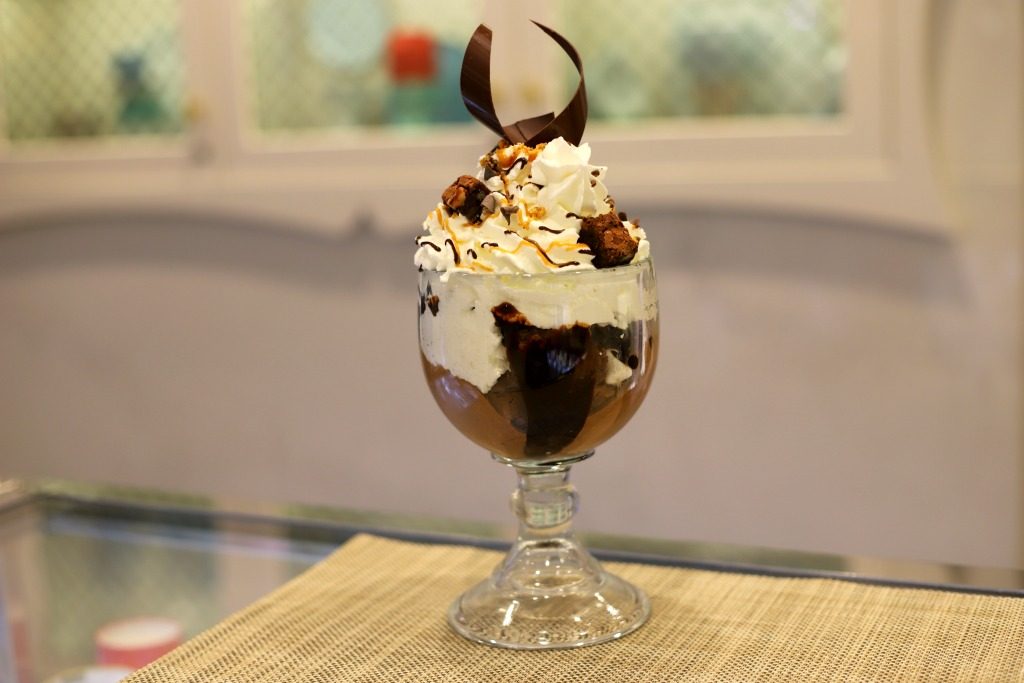 Not ready for dessert? Try the Mixed Berries and Elderflower mocktail (no alcohol) on the Drinks to Share menu.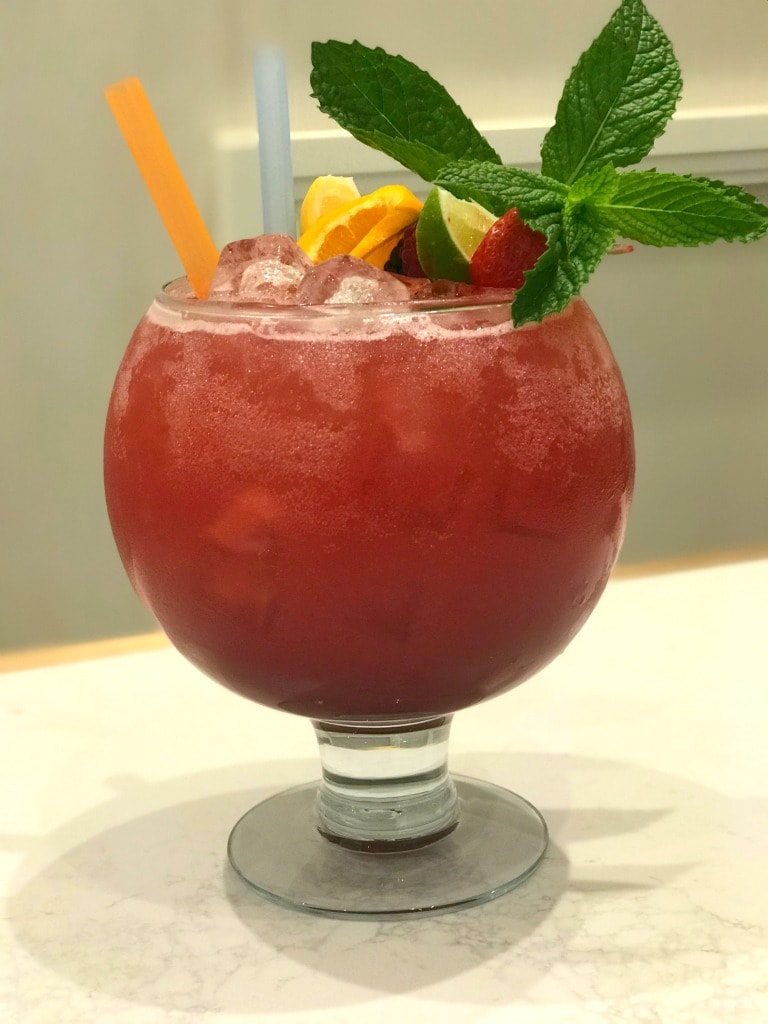 So many choices! Chocolate Bonbons, like Mexican Dark and Passion Fruit, await in the display case.
Boxes are available for taking home to those unlucky friends and family who couldn't join you! You'll also find desserts in the display case, like the Machu Picchu; Peruvian Alto El Sol.
I can tell you, I just returned from Peru and the chocolate there is to die for! You can tour a chocolate factory there, too. Check out things to do in Lima Peru if you've thought about visiting.
Specialty Bars
There are several bars and lounges, each featuring different views and motifs. Stop by Margaritaville for a License to Chill or Tranquil Waters Cocktail. I had to Instagram the License to Chill! Are you following me there? Leave me a comment and let me know if you do so I can follow you back!
Spend some time in the District Brew House for a tasting.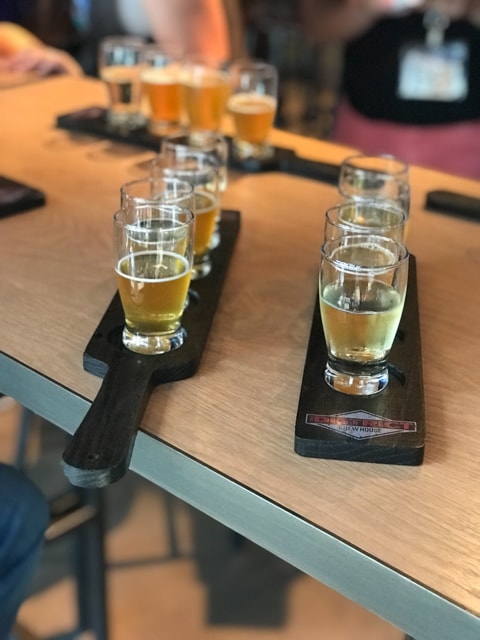 Visit the Cellars, a Michael Mondavi Family Wine Bar.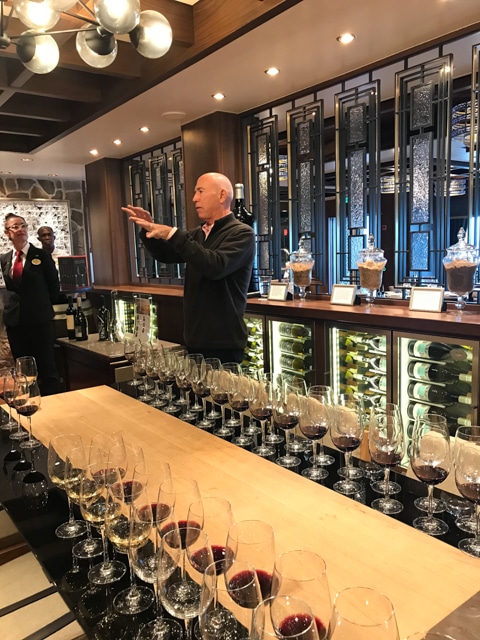 We were lucky enough that Michael was there to give us a tasting of some of his Napa Valley and Pacific Northwest wines.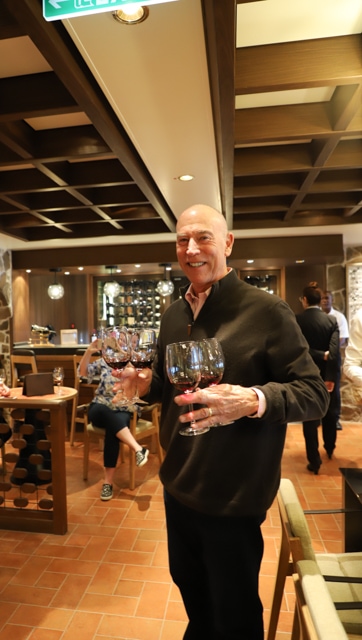 The Maltings Whisky Bar is the perfect afternoon spot as it's outdoors, as is Spice H20, located by the pool.
The A-List Bar is amazing, named after Norwegian Cruise Line CEO Andy Stuart, who was onboard and the nicest guy.
You would never know he was the CEO of such a huge company as he was so friendly and down to earth.
What to do on the Norwegian Bliss
There is so much to do on this ship! If you're a fan of line dancing, you've got to check out Q.
This is not a spot I would typically go out of my way for as I'm not a huge country music fan.
Let me just say that it would be a mistake to miss this! We had so much fun.
The couple who are instructors were a total blast to watch and so helpful in getting people up to speed on the steps.
The largest race track at sea awaits on the Norwegian Bliss. What?
Yes, there's a racetrack on the ship, and it was designed by none other than Alex Vega from The Auto Firm.
Alex was onboard for the inaugural cruise and we were able to chat with him about the track and the cars he designed just for the Norwegian Bliss.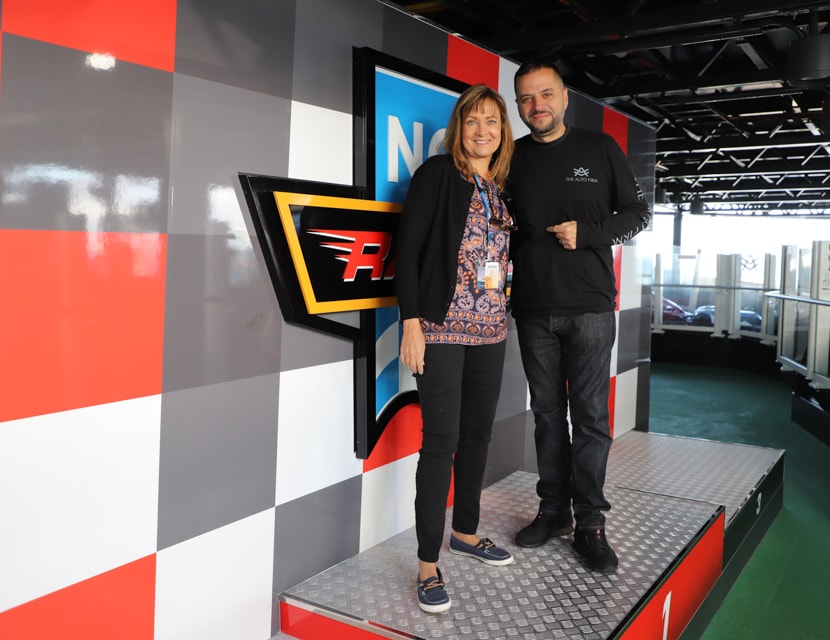 I think it's pretty obvious this is a favorite activity!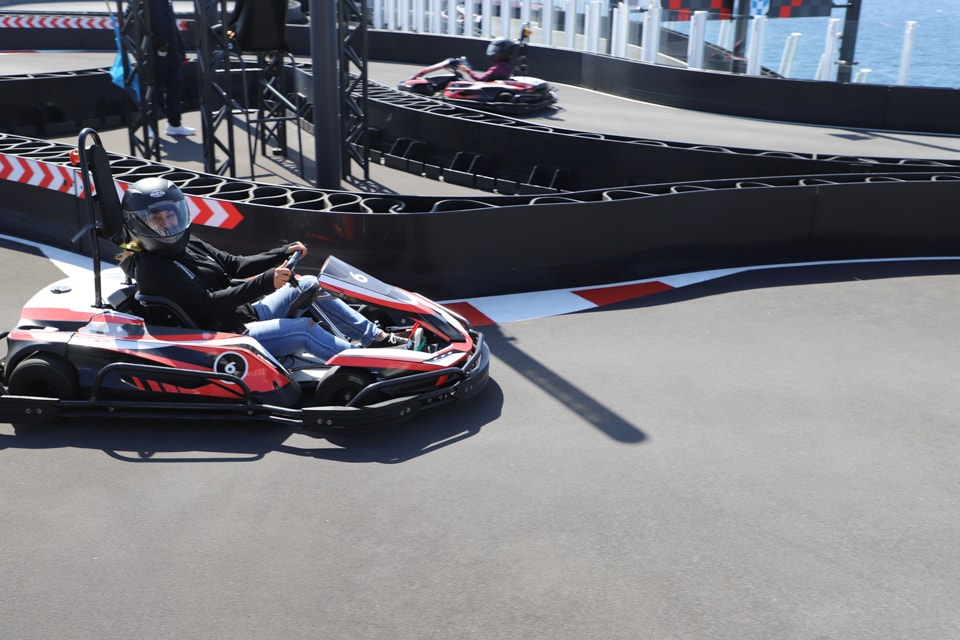 Kids and adults alike were zooming around the NCL Racing Track and having a complete blast!
Tired of racing around the track? How about bowling or a game of laser tag? Yep, this ship has that, too!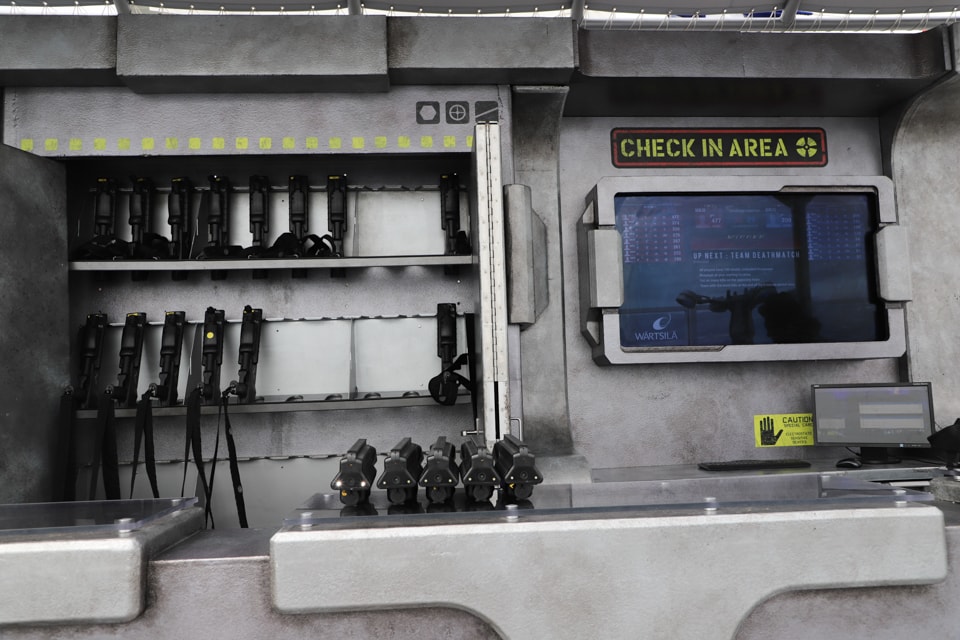 Is that crazy or what?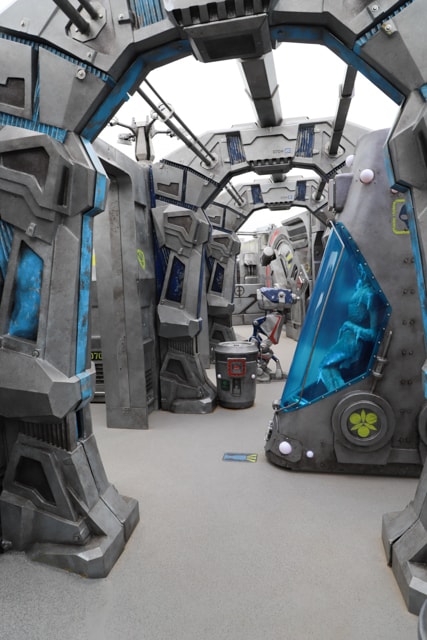 On top of the deck, there's plenty of entertainment to be found, including the Aqua Park's pool and a waterslide.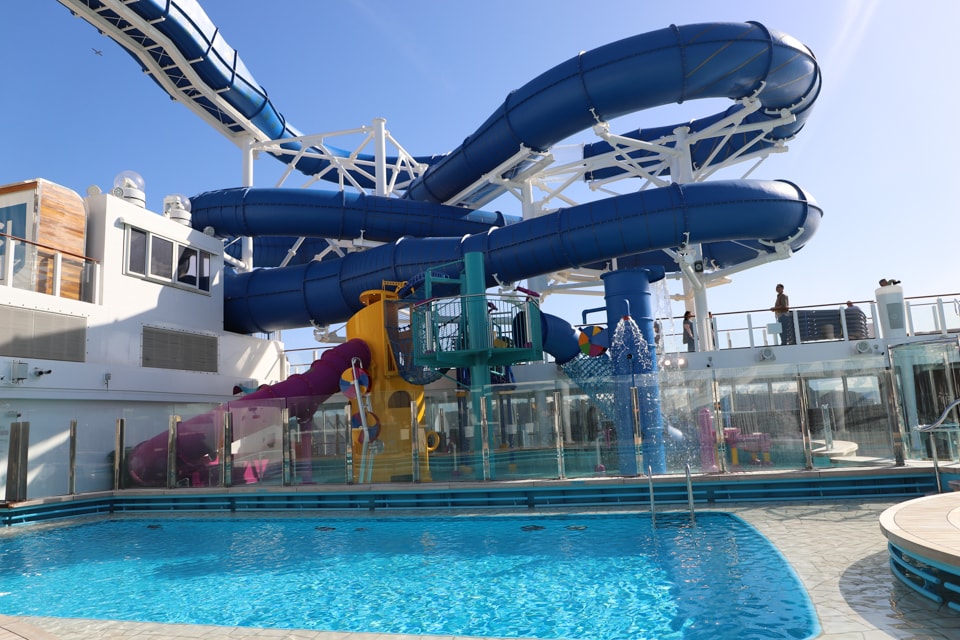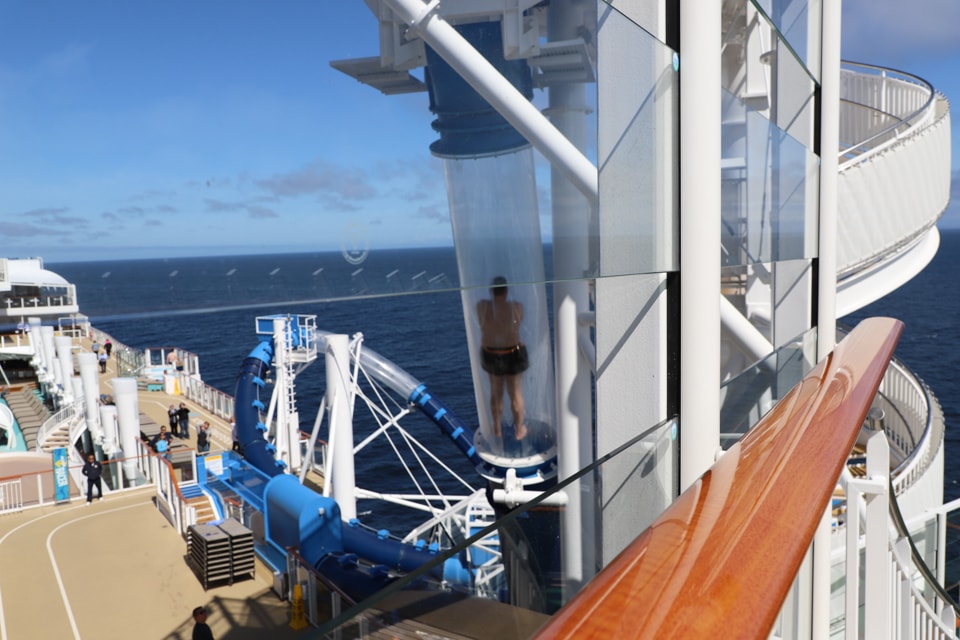 Below the deck, you'll find an award-winning casino, a movie theater, and plenty more fun throughout the vessel, including shopping!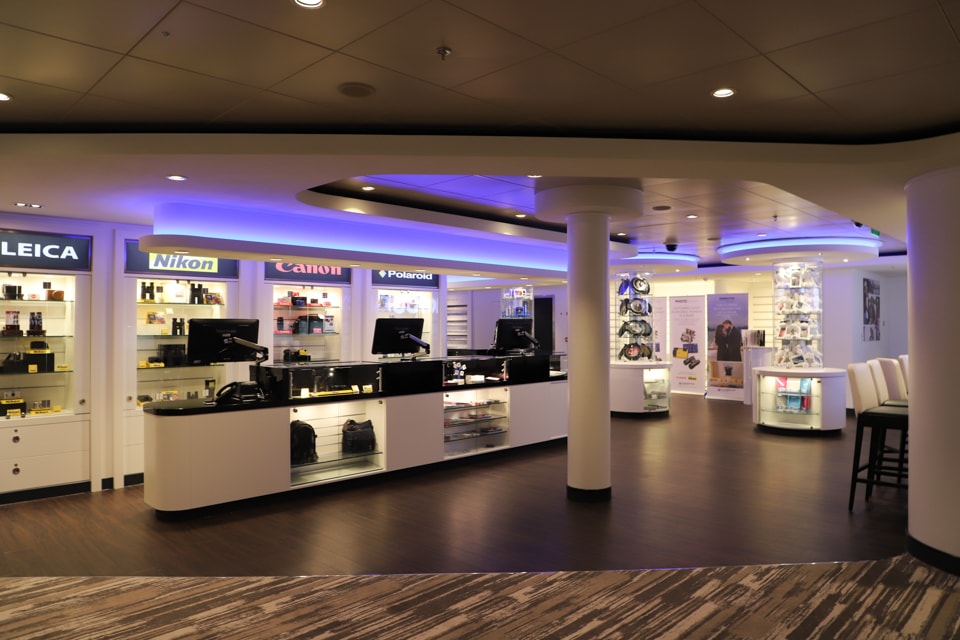 And of course, there is a fabulous spa!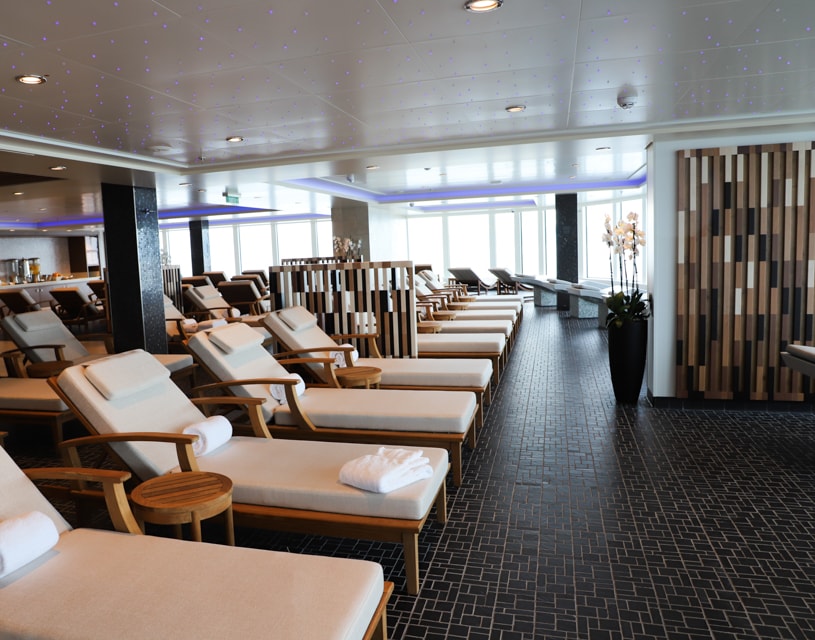 And at the end of the day, you're encouraged to top it off with one of the ship's famous themed parties, concerts or legendary live performances— most of which are totally complimentary!
By the way, The Jersey Boys was one of the best Broadway-style shows I've ever seen.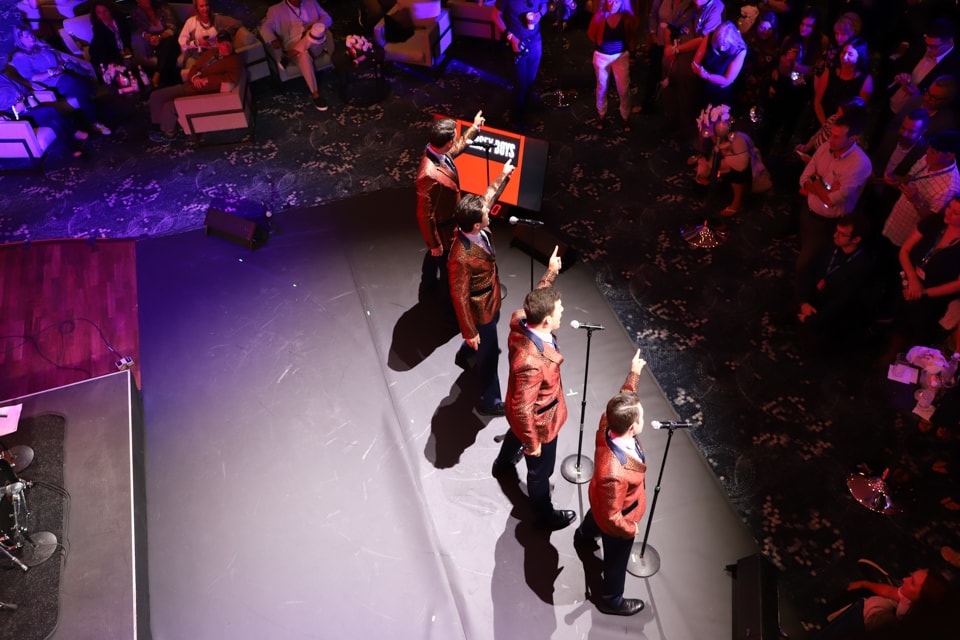 In addition to all you can do onboard the Norwegian Bliss, you will also have optional excursions to add to your vacation.
As I adore Victoria, BC, I chose to have tea at the Fairmont Empress Victoria. The hotel is a short taxi ride from the port in Victoria or a leisurely 30-minute walk.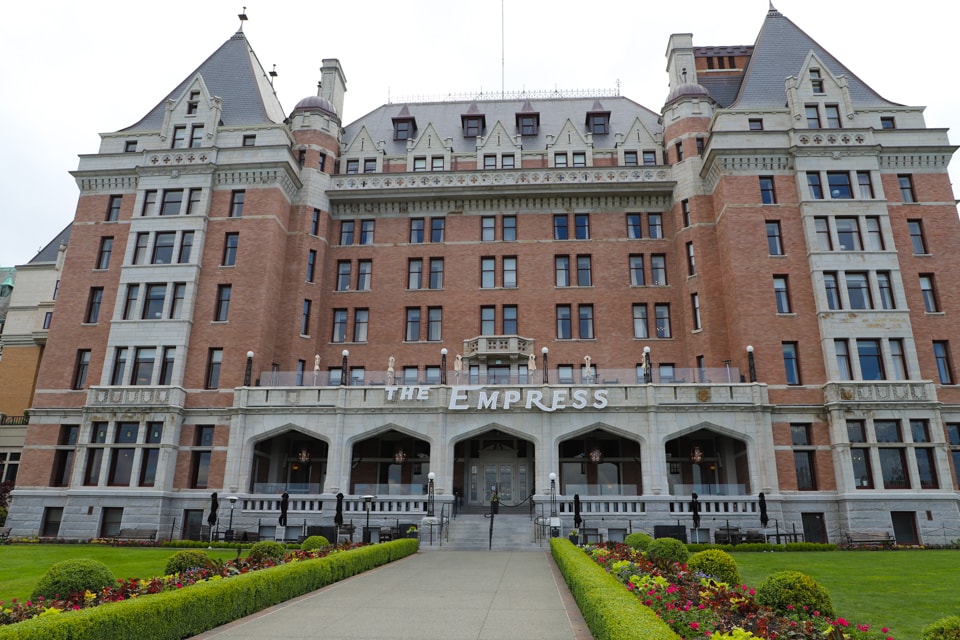 It's a lovely hotel and the tea is really special. And delicious!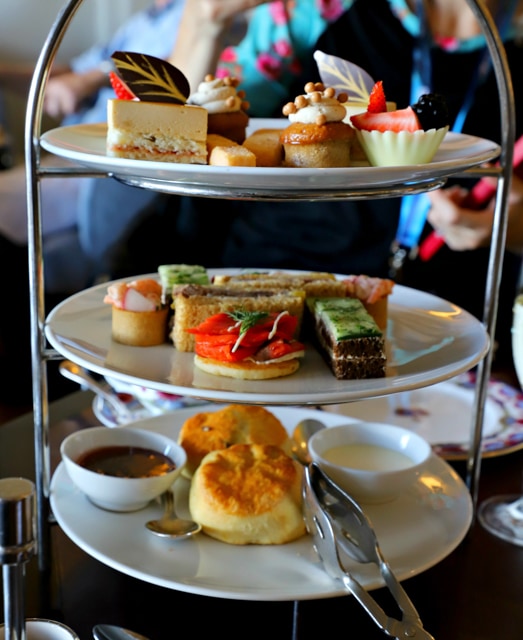 How to Decide What To Do on the Norwegian Bliss
Each day you'll get the day's schedule placed in your room. Be sure to take a look and decide what you want to do so you don't miss your favorite activities. It's not a bad idea to have a family meeting so the day can be planned. There really is so much to do!
Now you know the best time to cruise to Alaska, and which cruise line gives you everything you could want in a cruise to Alaska or the Caribbean!
All you need now is to make sure you know what to bring. Use this FREE printable cruise packing list to help you pack for a cruise. Where are you headed for your next vacation?
Food, Fun & Faraway Places was invited to experience the Norwegian Bliss Inaugural Cruise. This post is written in partnership with Norwegian Cruise Lines.
Like our content? Follow us on Pinterest!