I have been talking to my sister about doing a girlfriends getaway for a couple of years now. We used to see each other pretty regularly, right up until I moved from Maryland to Florida almost eight years ago.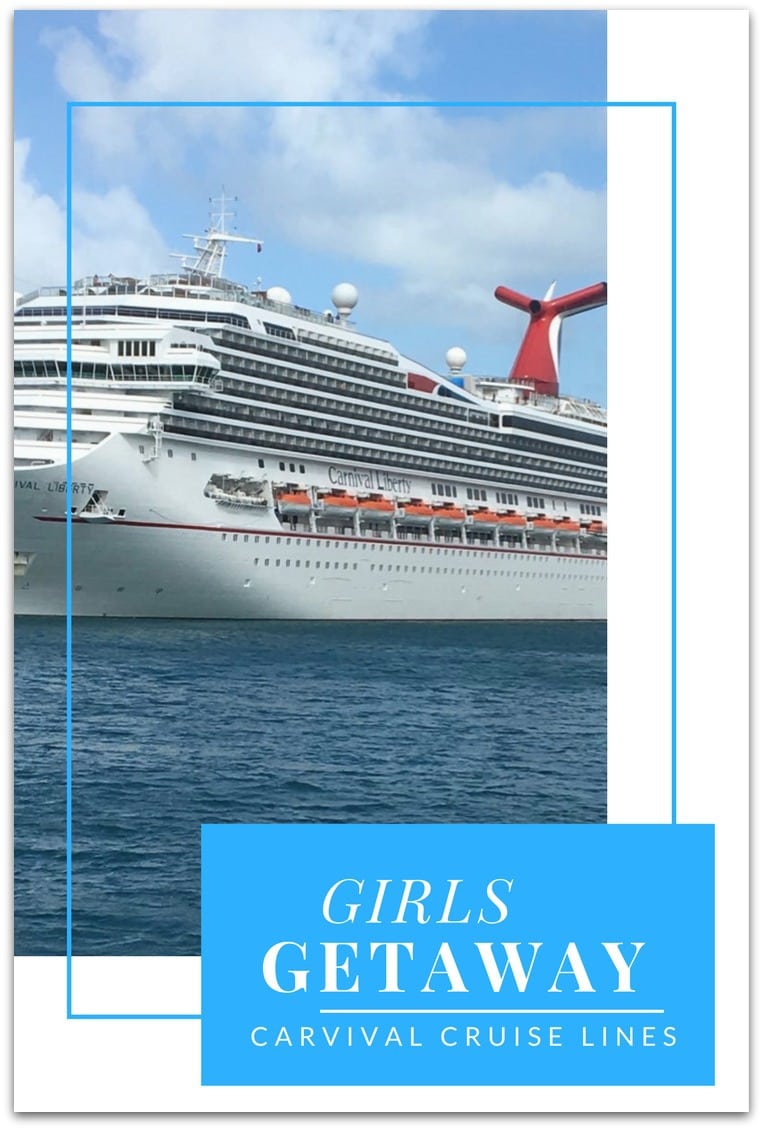 Since then, my sister's oldest daughter and my oldest daughter went off to college. A lot has changed. If you've been a reader here for a while, you may know our mom has had several strokes.
My sister has had the guest room ready for me each time I've come to visit the hospital or our parent's house. She's a fantastic cook and always has a few meals in the fridge waiting. She goes to so much trouble each time I visit.
I thought it was time to do something for her, so I invited her to go on a girlfreinds getaway with me. We didn't have much time as she runs her husband's dental practice, but we could manage a three-day cruise to Nassau in the Bahamas. Carnival was the perfect choice to get away and relax.
Don't we all need a getaway now and then? We need to just toss our cares to the wind. Forget the housework. The laundry. The cooking. Let someone else take care of the kids. (They will be fine!) You'll come back ready to take on the world.
The Perfect Girlfriends Getaway
The moment you step onboard a Carnival ship, your cares will slip away. We were on the Carnival Liberty and there was an air of excitement as we all went through the very easy boarding process.
We ended up getting on the ship directly from the level in the garage where we parked, so we decided to bring our luggage on board instead of checking it in. The process was so easy, but it was just the two of us.
I can imagine if I had my kids with me, especially when they were little, it would have been preferable to check the bags at the curb on the ground level. Remember, the staff is there to make your life easier!
You will see the word Fun each day on your daily schedule, and Carnival really wants to make sure that's your first priority! Once we boarded the ship, we had a short wait until our room was ready, so we stopped at the bar for a toast to kick off the weekend. This is what a girlfriends getaway is all about!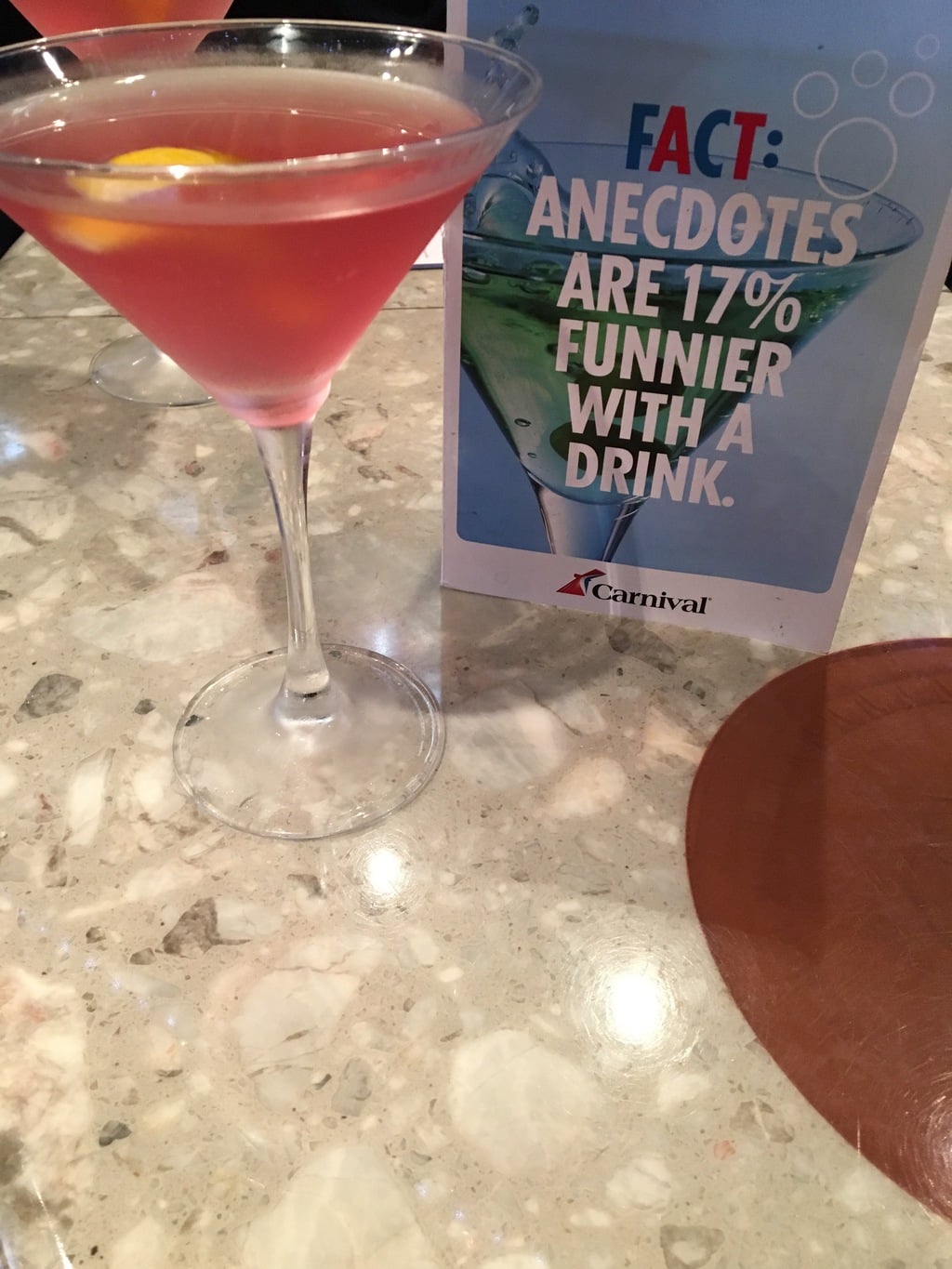 Carnival even has drink packages so you don't have to think about anything except enjoying yourself! We hadn't even finished our drinks when it was announced that our room was ready. We dropped off our luggage and spent a couple of minutes freshening up before we went off to explore.
Carnival has different room choices, so there is something for everyone. We had a premium balcony, and it was actually really roomy.
The beds can be split into two twins, which was done for us by the time we got back from dinner. Did I mention you'll have a Stateroom steward who is available to answer questions and get you anything you need?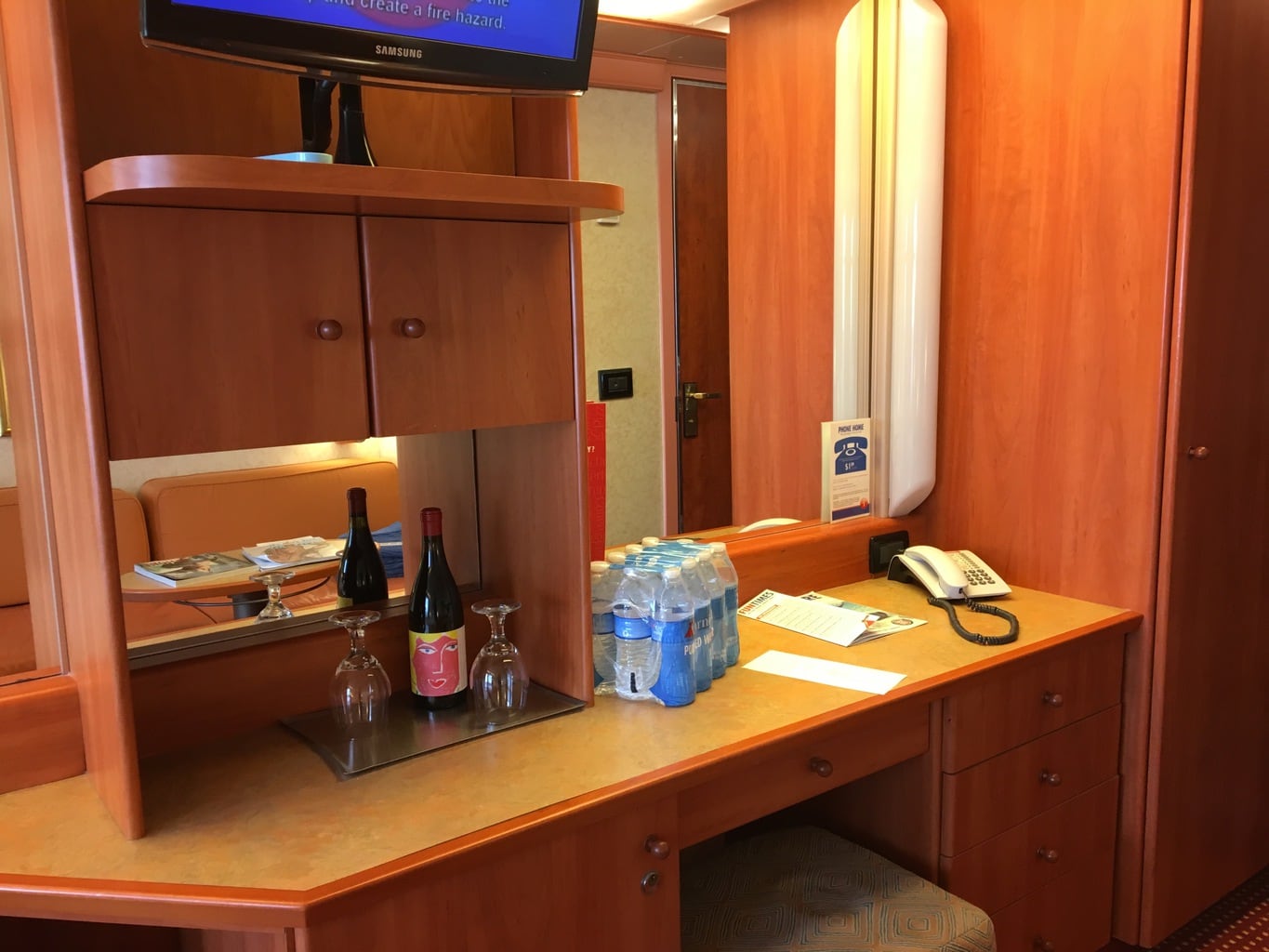 There was a lot of storage space in our room. Two closets for hang up clothes, drawers, and quite a few shelves. Carnival allows you to bring one bottle of wine on board, which I did, but I forgot a corkscrew. I requested one and our steward had it to us in about two minutes!
TIP: You can purchase bottled water ahead of time from the online Fun Shop on Carnival's website. It was such a bargain, and we had cold water in our fridge whenever we wanted it. Be sure to hydrate when you're in the sun a lot of the day.
You can buy other items at the store, too, like decorations for your Stateroom, fresh flowers, and even wine and spirits (though you don't want to miss out on going to the Alchemy Bar!)
As I mentioned, the staterooms really are roomy, and ours had a sitting area with a comfy couch and table. Carnival also supplies magazines and a couple of beach towels. More are available from the pool kiosk.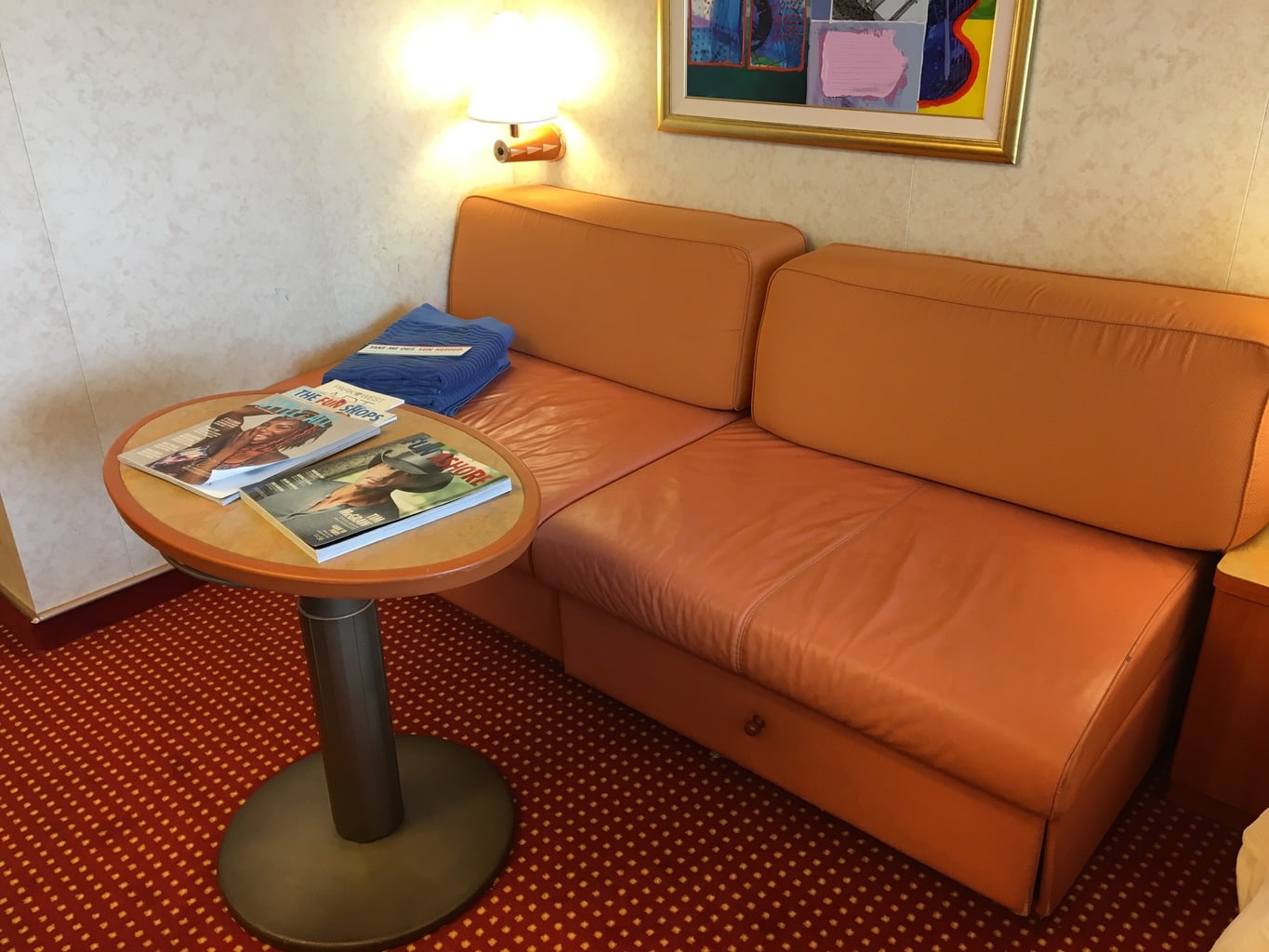 The bathroom is fairly large, too, and Carnival provides shampoo and soap so you don't have to bring it if you don't want to.
Once we got settled in our room, we grabbed our towels and went off to explore the pool area.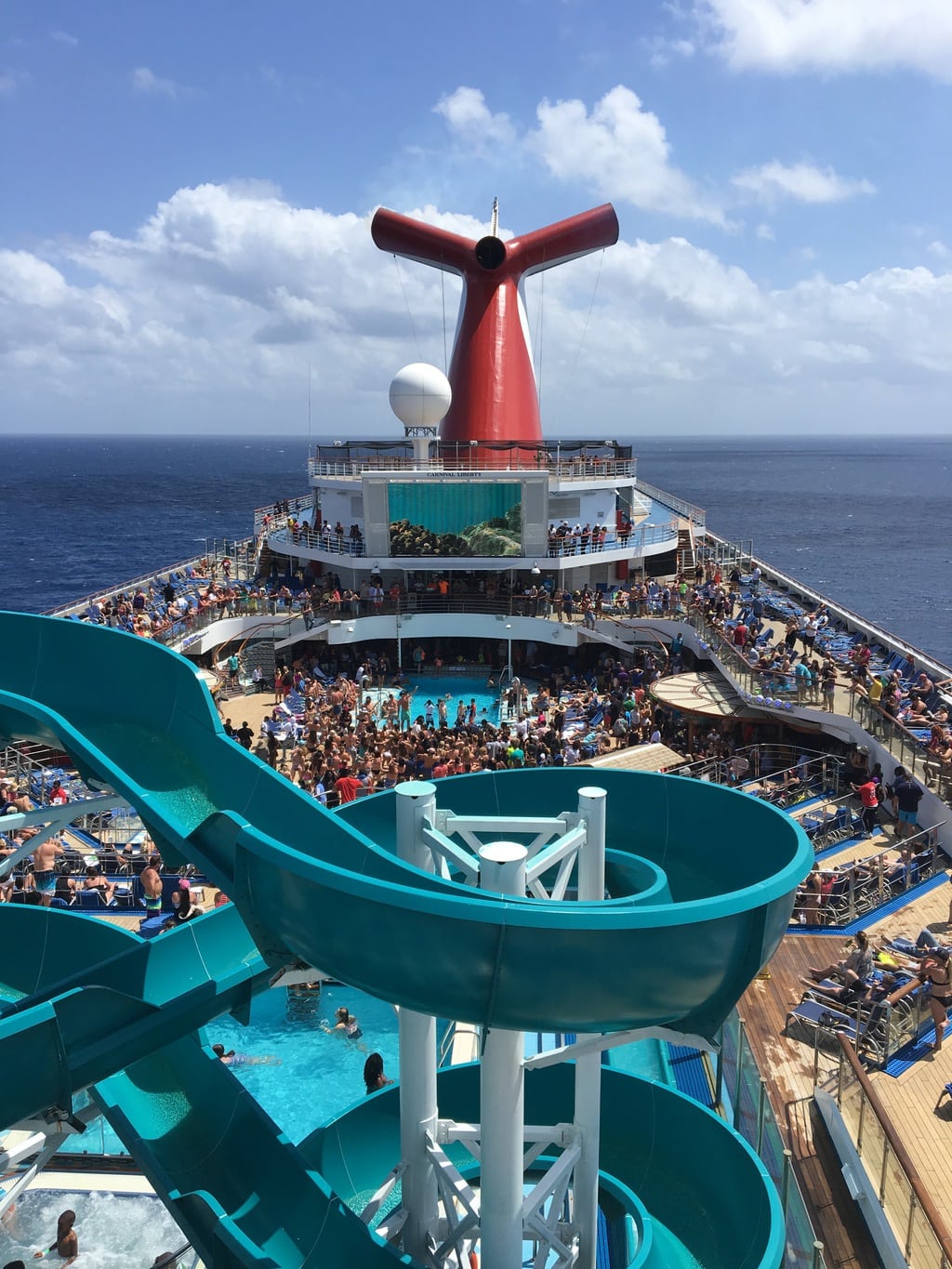 Just in time for the Sail Away party!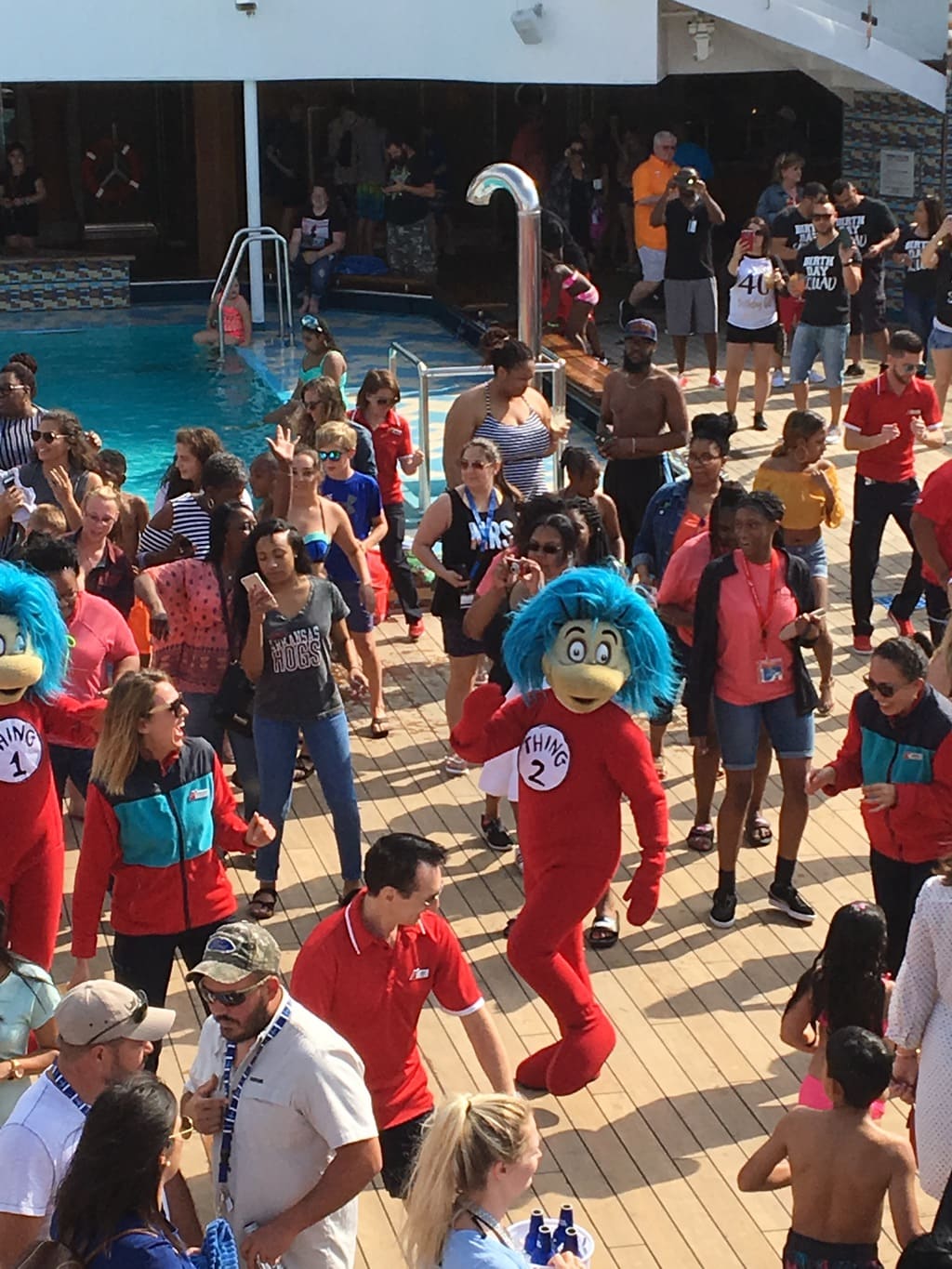 It looked like so much fun, but we were looking to chill, and The Serenity Retreat area is for adults only, so we headed there. Don't judge me.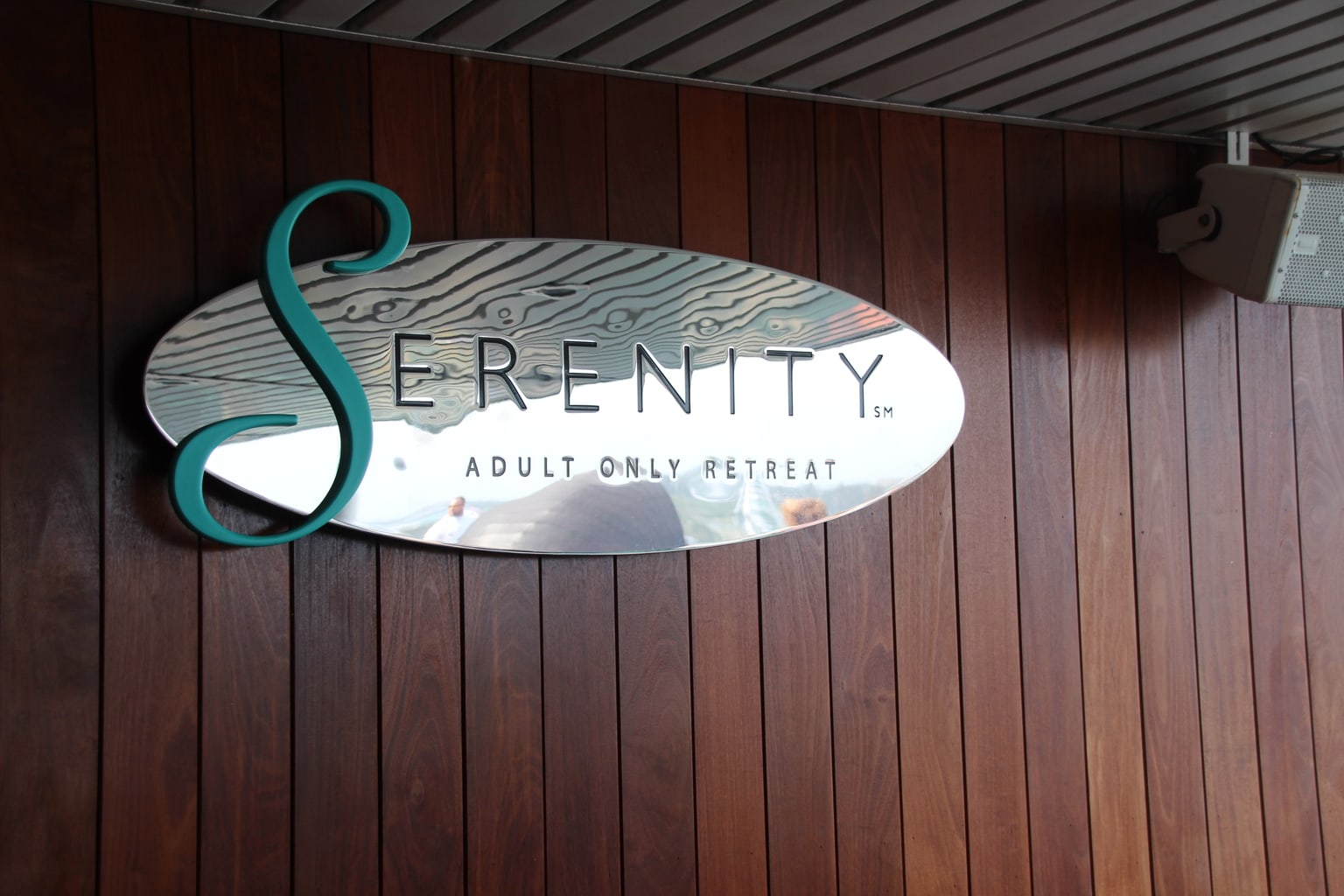 We had a couple of drinks delivered, got out our books, and spent the rest of the afternoon relaxing. The next day we would be in Nassau for a private island excursion, but I was already looking forward to being right back in that chair for our last day, which would be at sea.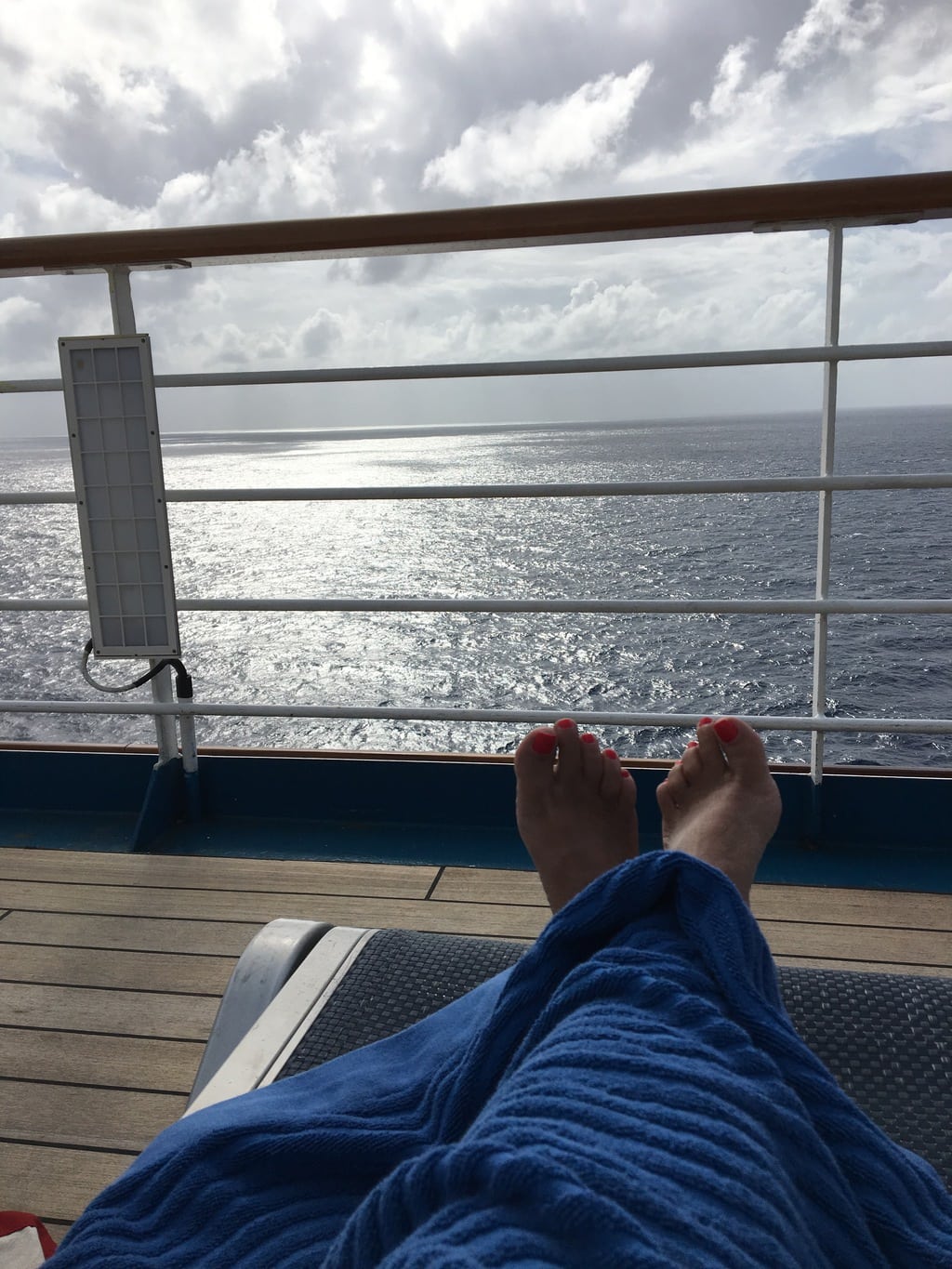 I could have stayed there all evening, but a girl has to eat, and everyone knows the food is pretty popular on cruises. This was my first time sailing with Carnival, and I was amazed at the food selections! Feel like seafood?
Check out the Seafood Shack. Rather have Mexican? The BlueIguana is a GREAT choice! The watermelon salsa is crazy delicious! I'll be making it tomorrow and sharing soon.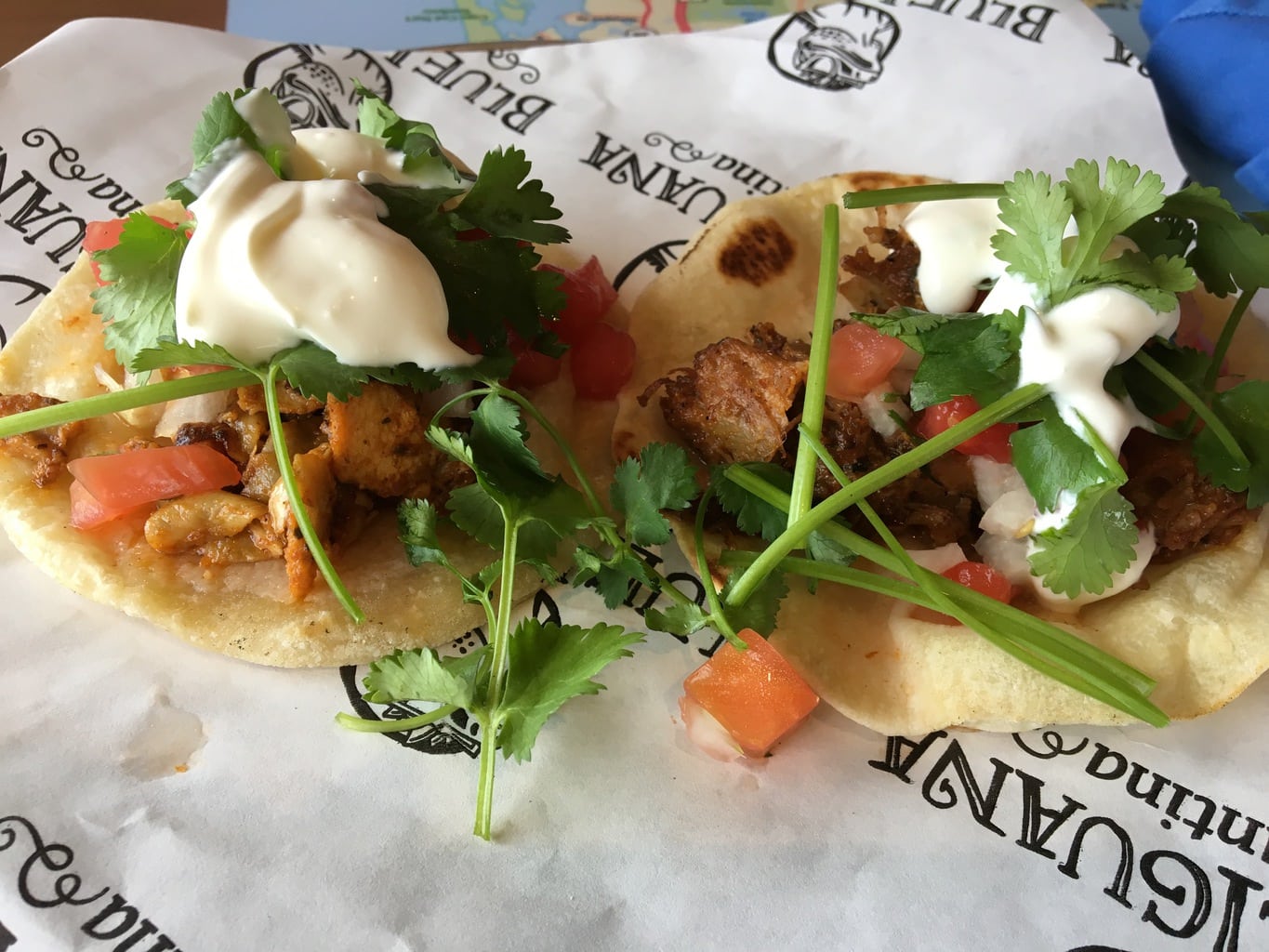 Want to eat in one of the dining rooms? Simply fill out your time frame request while booking your cruise and your table will be waiting. Rather just chill and have a burger? Oh, my word. Guy's Burger Joint is AMAZING. This may have been the best burger I have ever eaten in my life.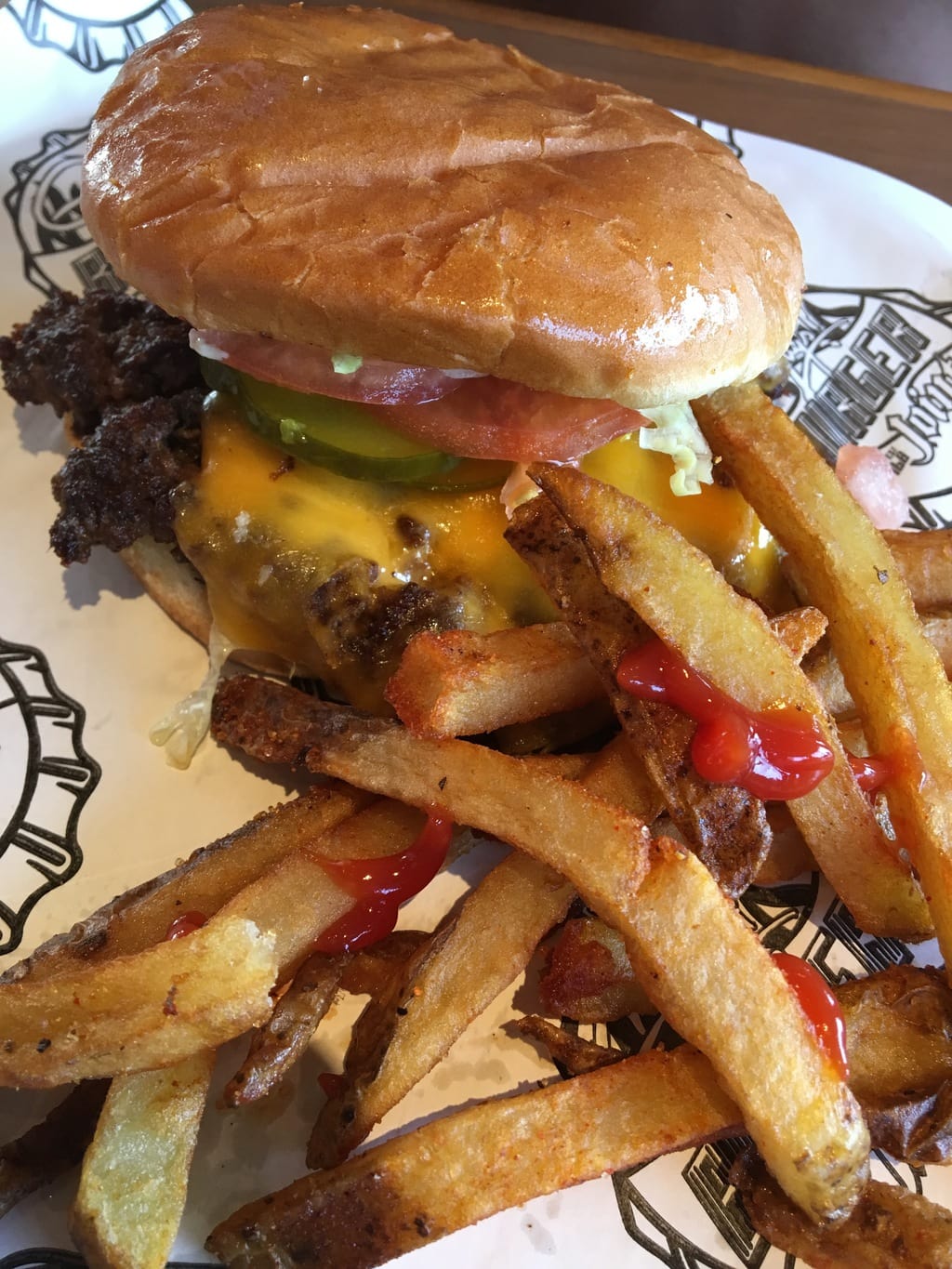 Unlimited fries, too? Don't mind if I do!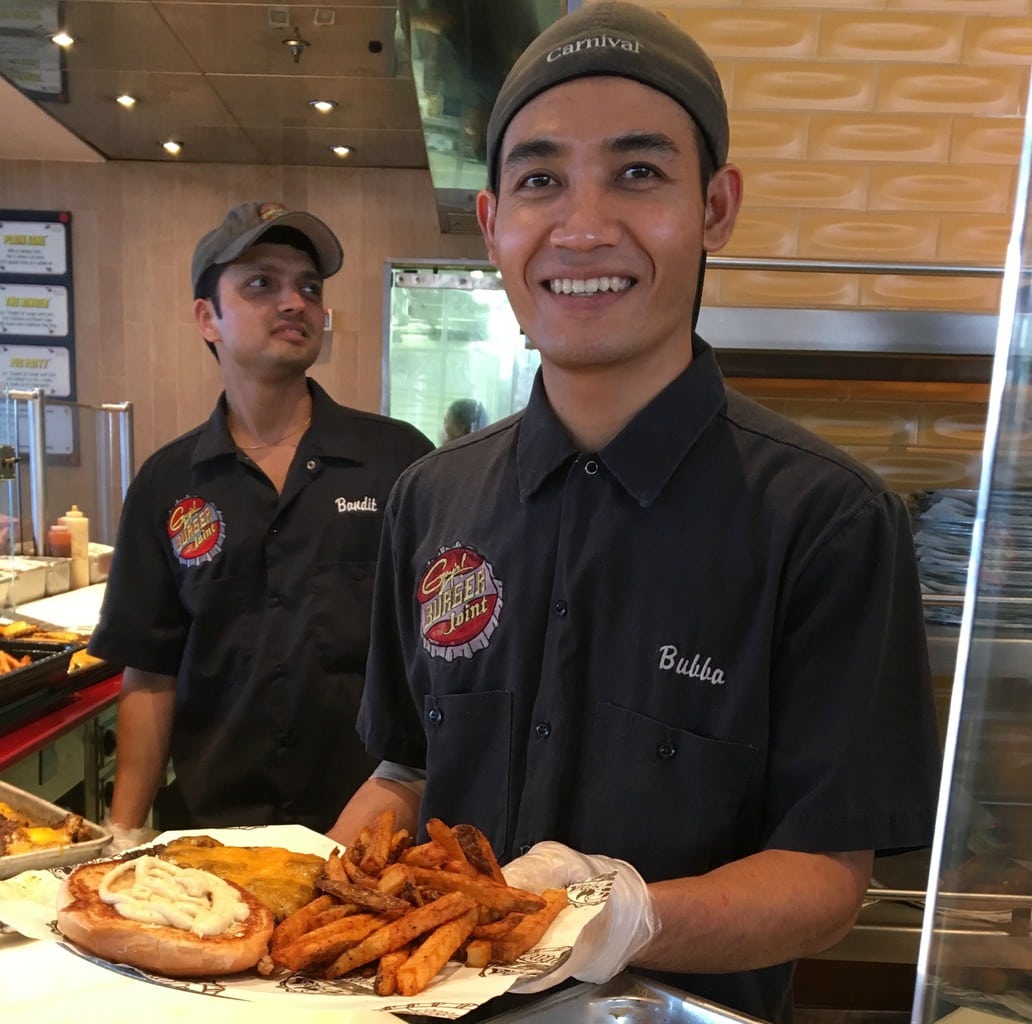 My sister is pretty tiny and looked at that burger thinking there was no way she would finish it. Oops.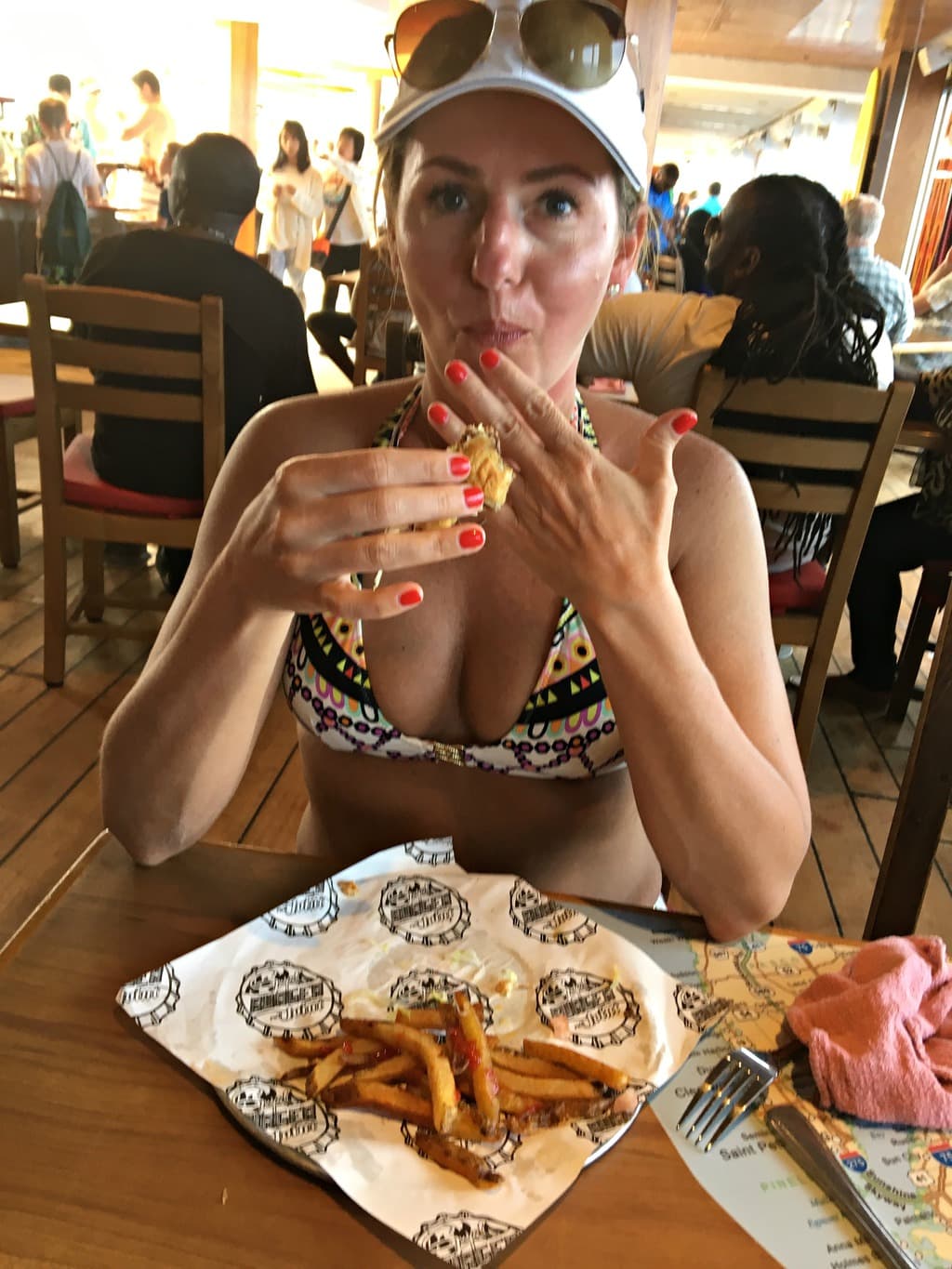 Be sure to check out all the different restaurants when you book your cruise. They vary from ship to ship, but I hear they are all fantastic.
After dinner, we showered and headed out to explore the ship. We checked out the casino, the shopping, stopped in for a Broadway style show, and ended up at the Alchemy Bar. Those bartenders are so talented!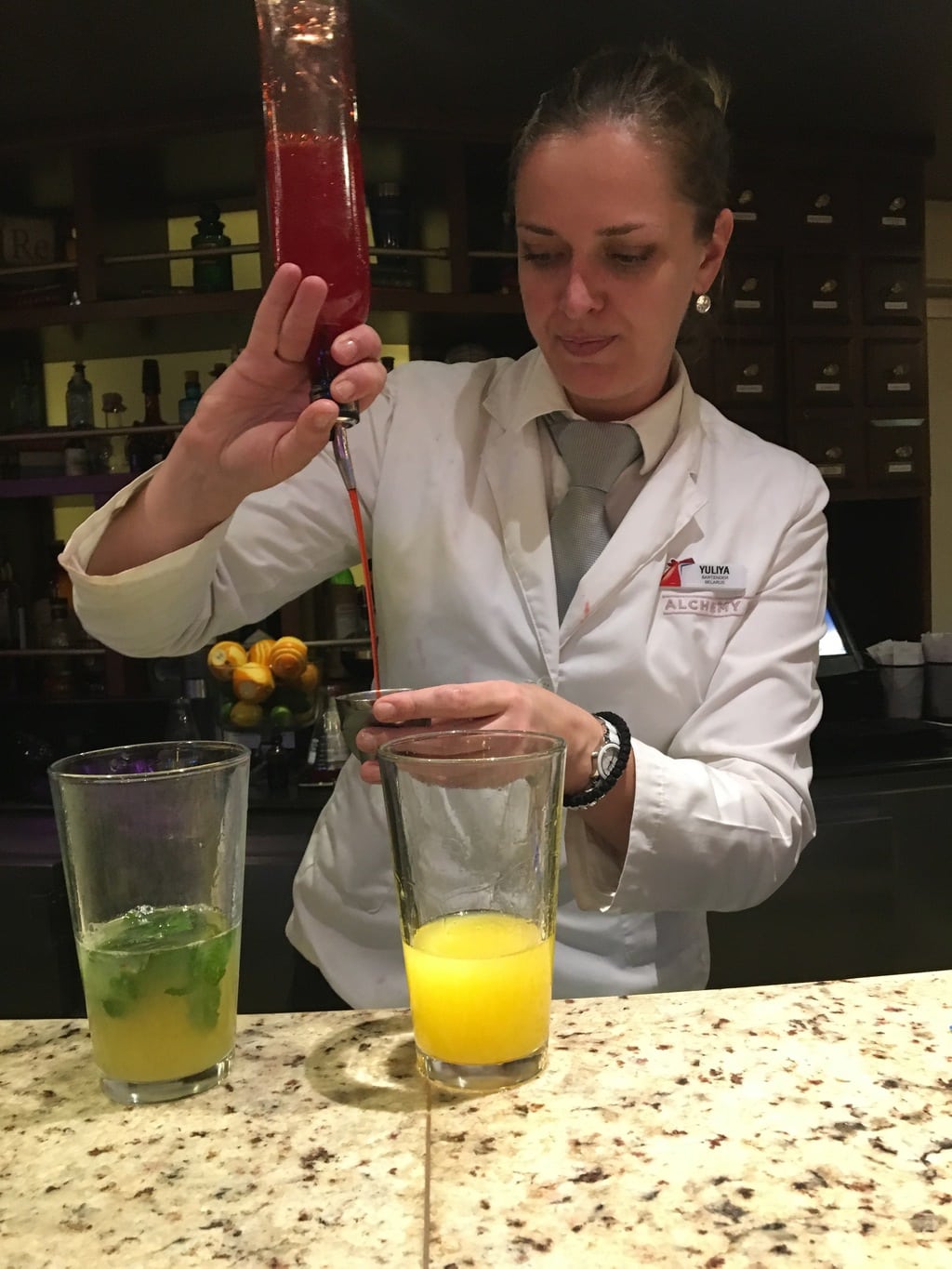 I can't imagine the training they go through to learn to make SO many different cocktails.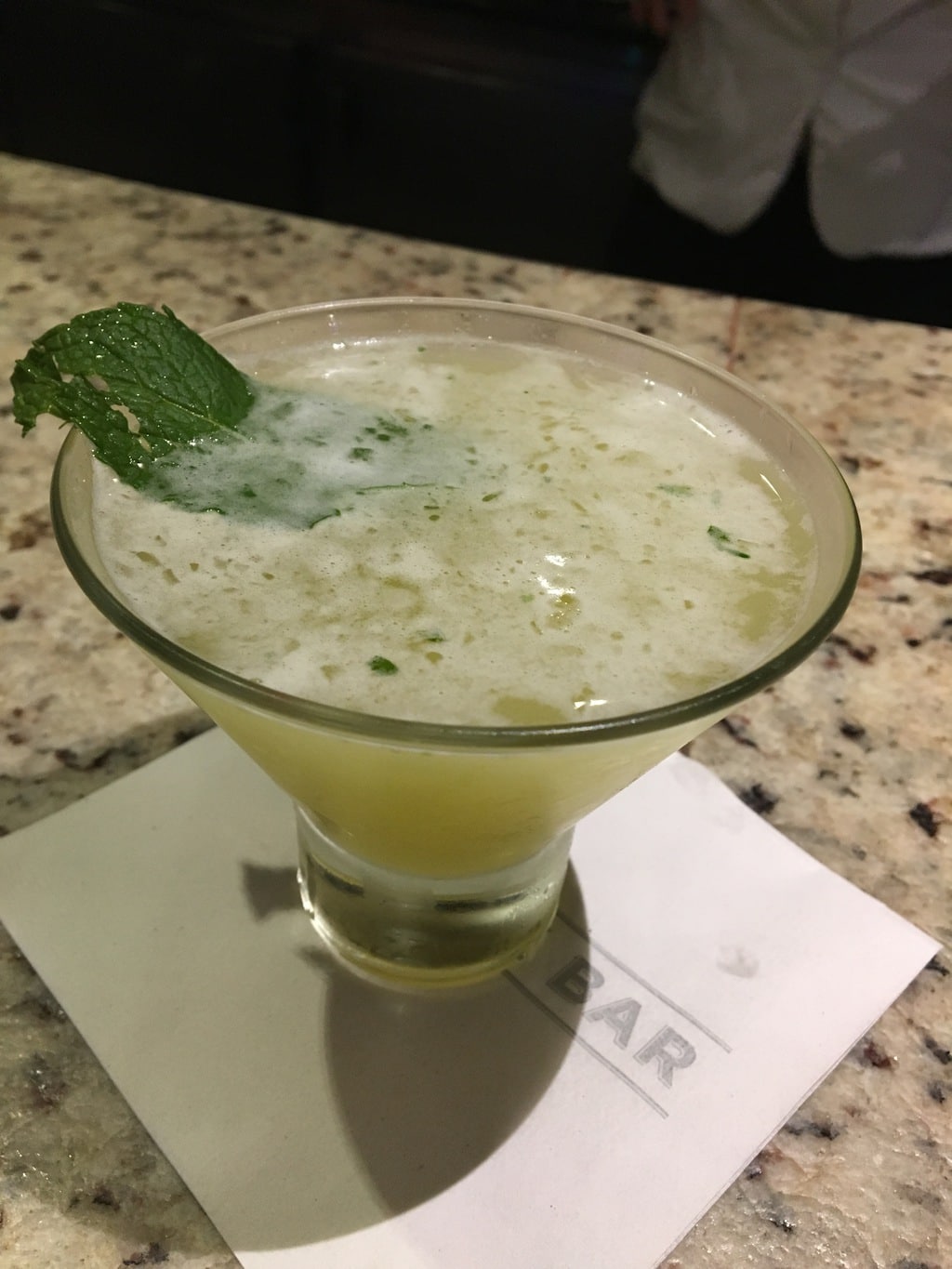 After drinks we decided to check out the Punchliner Comedy Club, and I'm so glad we did! The comedian on that night was hilarious. TIP: Get there early or you will have to stand! There is a lot of seating, but it's a very popular event.
It was a full day, and between the sun, the food, and the cocktails, we were exhausted. It was nice to see the schedule and our first towel animal waiting for us.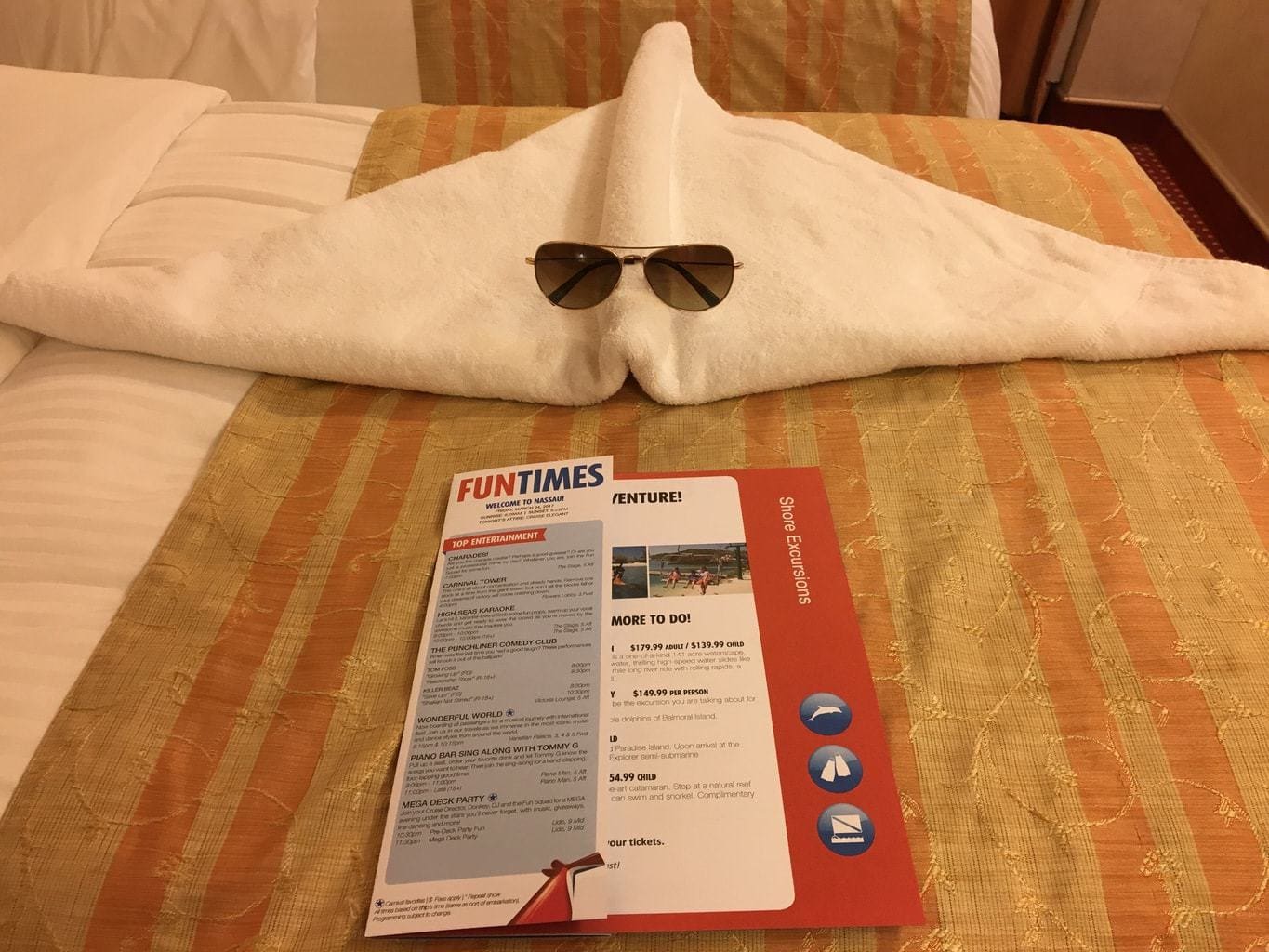 I slept like a baby to the gentle rocking of the ship.
I'll be sharing more about our adventure in the coming days. You can learn more about cruising with Carnival on their website.  Carnival has cruises to Alaska (my bucket list!), Bermuda, Canada, and New England, the Caribbean, Cuba (also bucket list!), Europe, Hawaii, Mexico, and the Panama Canal.
Where do you want to go first? Share in the comments!