The best Seine River Cruise in Paris will take you from the City of Lights to the shores of Normandy for an unforgettable vacation.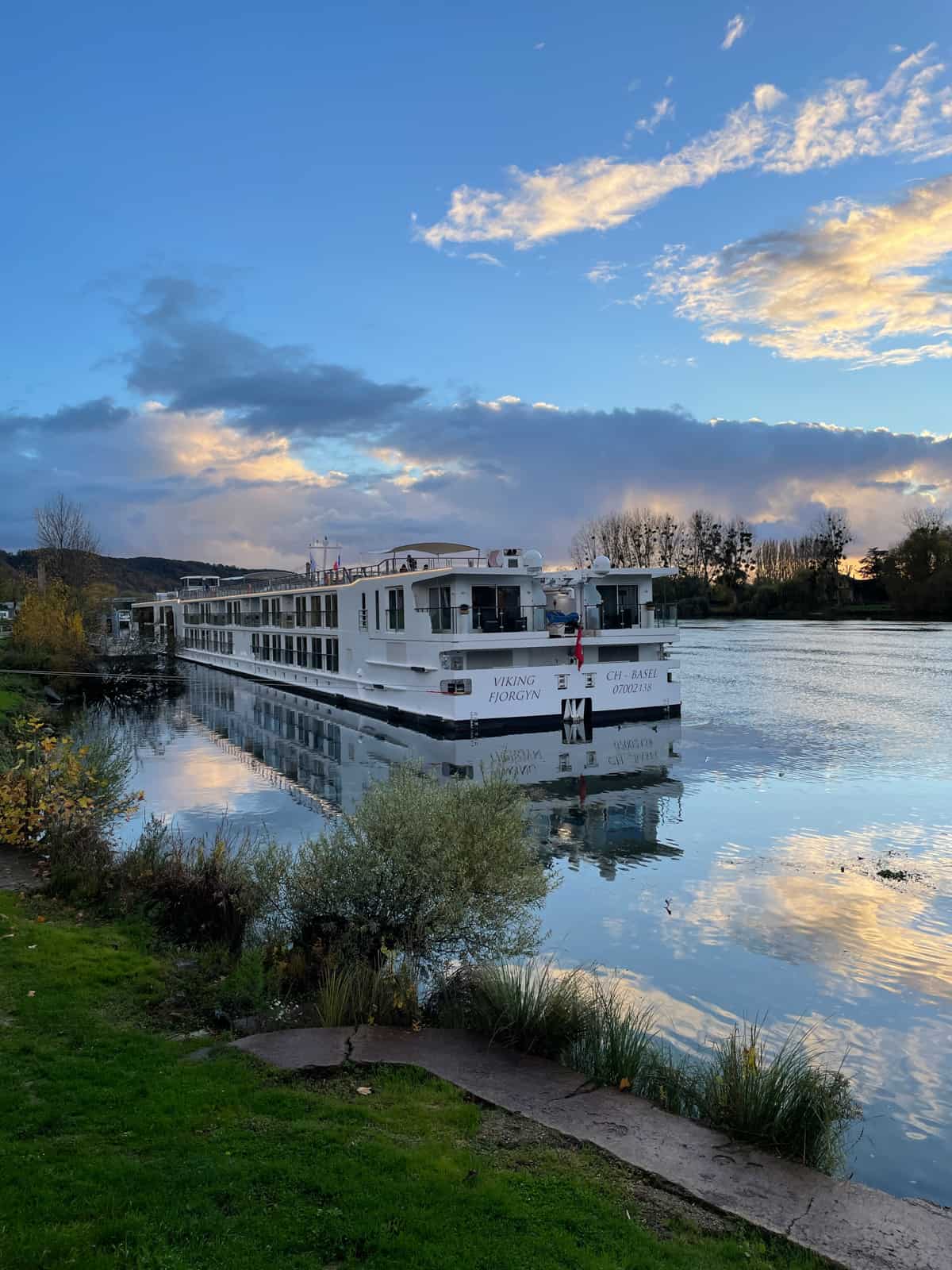 Paris is one of the most beautiful and romantic cities in the world, and one of the best ways to experience it is by taking a river cruise along the Seine.
Last year I sailed with Viking River Cruises and I think it's easily the best Paris river cruise for anyone wanting to explore the region. But don't take my word for it; both Viking River and Viking Ocean were named #1 by not only Travel & Leisure readers, but also Conde Nasté Traveler readers.
The Paris to Normandy cruise celebrates history, art, and food, which are three important pieces of any trip to the French capital.
Why We Love Viking River Cruises
River cruises are so wonderful because in most cases, you are docked within walking distance of historic cities where only smaller boats can venture.
In fact, because of the smaller size of the Viking Fjorgyn, the ship is able to dock in a Paris canal at Port de Grenelle, the starting point of this cruise.
The first afternoon on the day I arrived, I took a 10-minute stroll to see the Eiffel Tower. I just loved being right downtown.
I've sailed with Viking four times, so you might say I'm a devoted fan! We've enjoyed trips on the Viking Rhone cruise (with fabulous Provence excursions!), the Danube cruise starting in Budapest, and even took our whole family on the Rhine River Cruise for our 25th wedding anniversary.
We appreciate that there are different activities so everyone can choose what's right for them.
The fact that Viking offers package deals so you can pay for your airfare and cruise all at once is such a nice feature. Planning a vacation doesn't have to be difficult!
A river cruise is the best way to get into the heart of the historic cities of Europe.
Exceptional Service
Viking's award-winning service is felt in every aspect of your cruise. From the moment you step on board, you are greeted by a friendly and attentive crew who are dedicated to making your experience as enjoyable as possible.
The crew takes care of everything from your meals and drinks to your excursions, so all you have to do is sit back, relax, and enjoy the sights.
Luxurious Accommodations
Viking River Cruises offers some of the most luxurious accommodations on the Seine.
Their ships are designed with comfort and elegance in mind, featuring spacious cabins, comfortable beds, and modern amenities such as flat-screen TVs and Wi-Fi.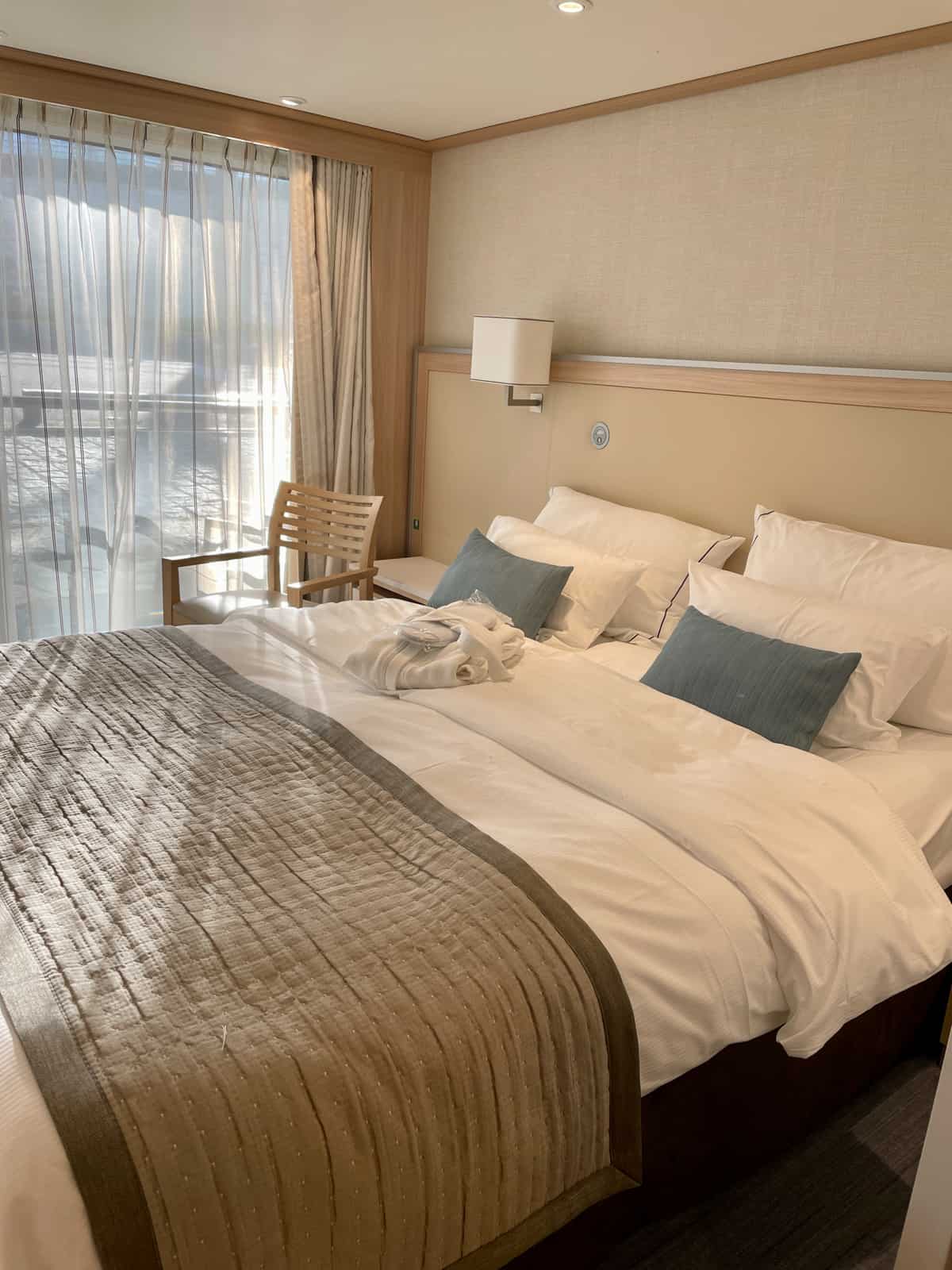 Whether you opt for a standard stateroom or a more luxurious suite, you are sure to feel pampered and relaxed throughout your journey.
Stunning Views
One of the main reasons to take a river cruise in Paris is to enjoy the stunning views from the Seine. I loved having a Veranda room, and definitely think it's worth the upgrade to be able to sit on the balcony.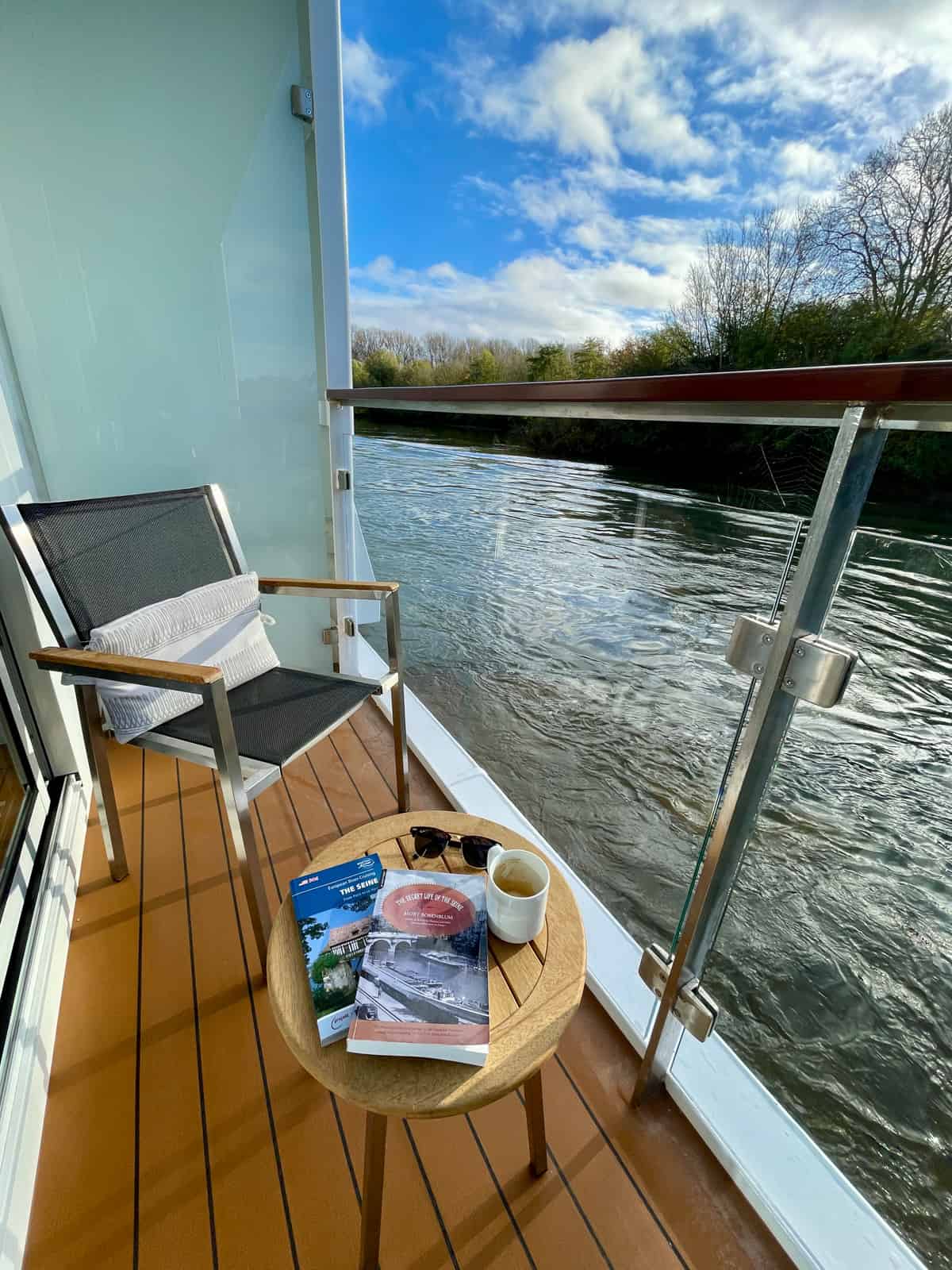 Viking River Cruises offers some of the best views of Paris, enjoyed from the comfort of your cabin or from the ship's sun deck, which offers a 360-degree view of the city.
Delicious Cuisine
Another highlight of a Viking River Cruise in Paris is the exceptional cuisine paired with Bordeaux, Beaujolais, and Burgundy wines, as well as craft cocktails and beer. Prefer a glass of champagne? They have that, too.
The ship's onboard restaurant offers a range of gourmet dishes inspired by French cuisine, prepared by talented chefs using fresh, locally sourced ingredients.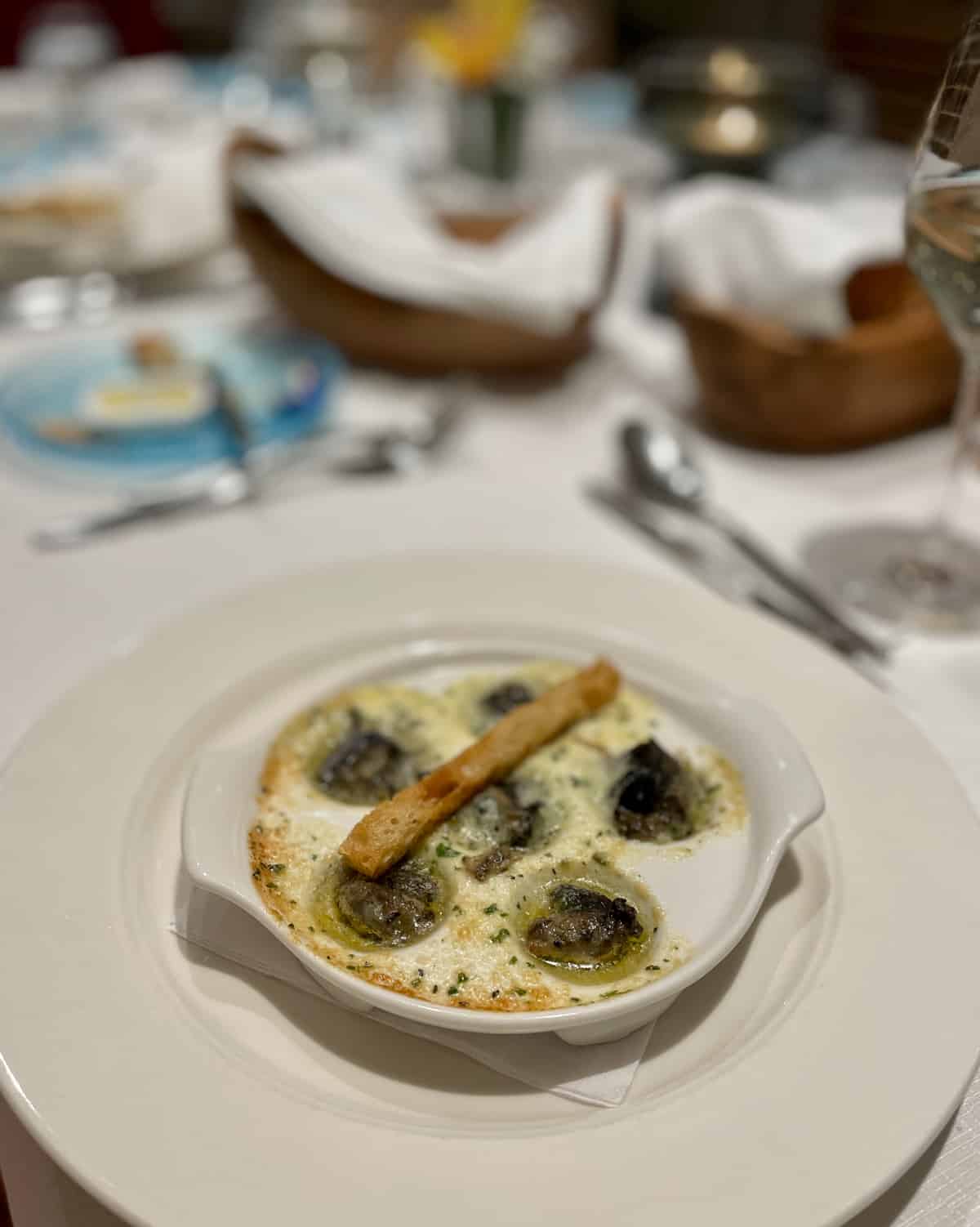 Choose from daily specials or an a la carte menu. Feel like a burger for your main course? Order away.
I think one of my favorite meals was this ravioli. So fresh!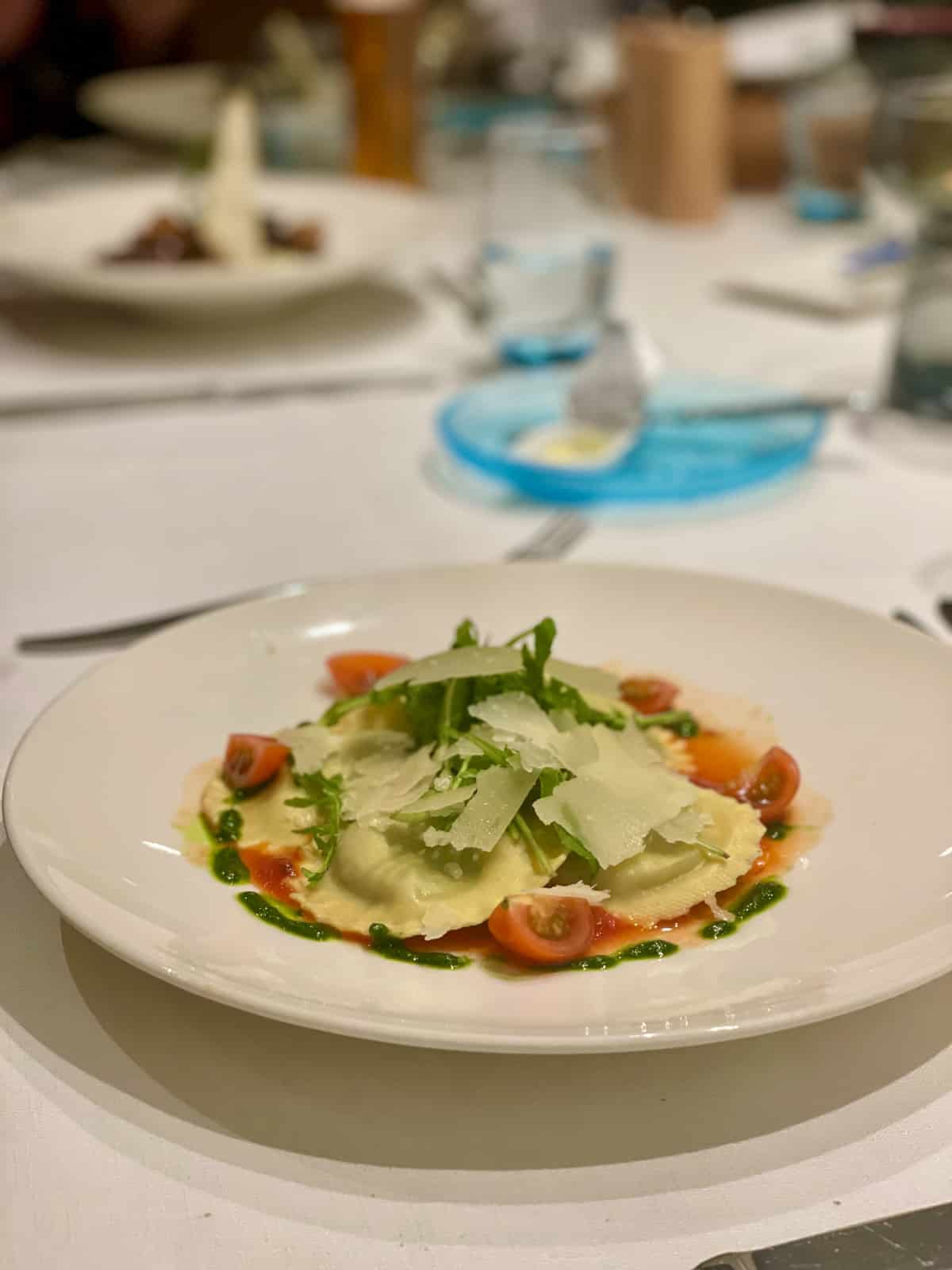 Whether you are in the mood for a classic French dish or something more contemporary, you will love every meal onboard while watching the beauty of Paris float by.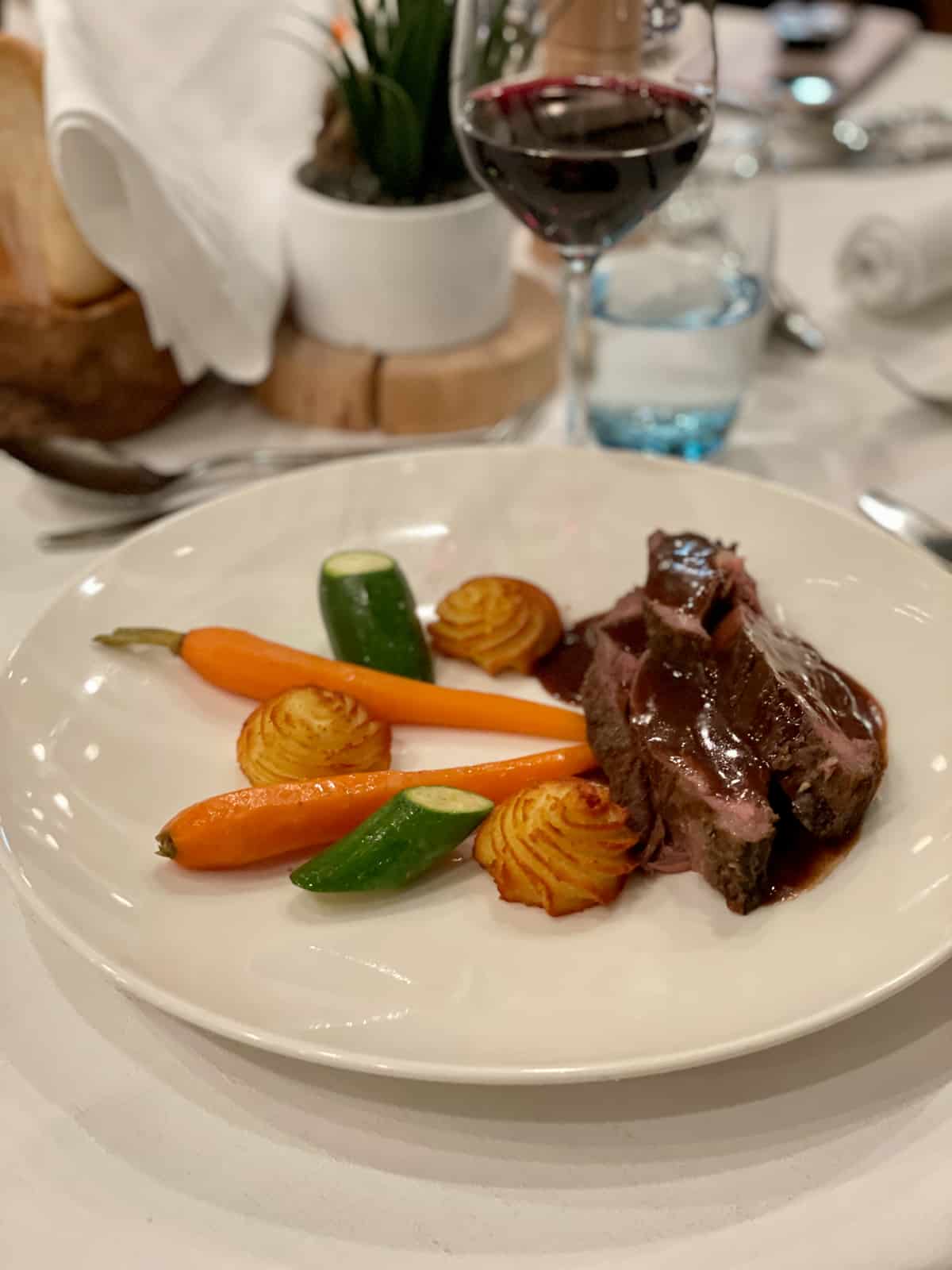 We also had a couple of special treats, like a wine and cheese tasting and a pie-making class. Both were delicious.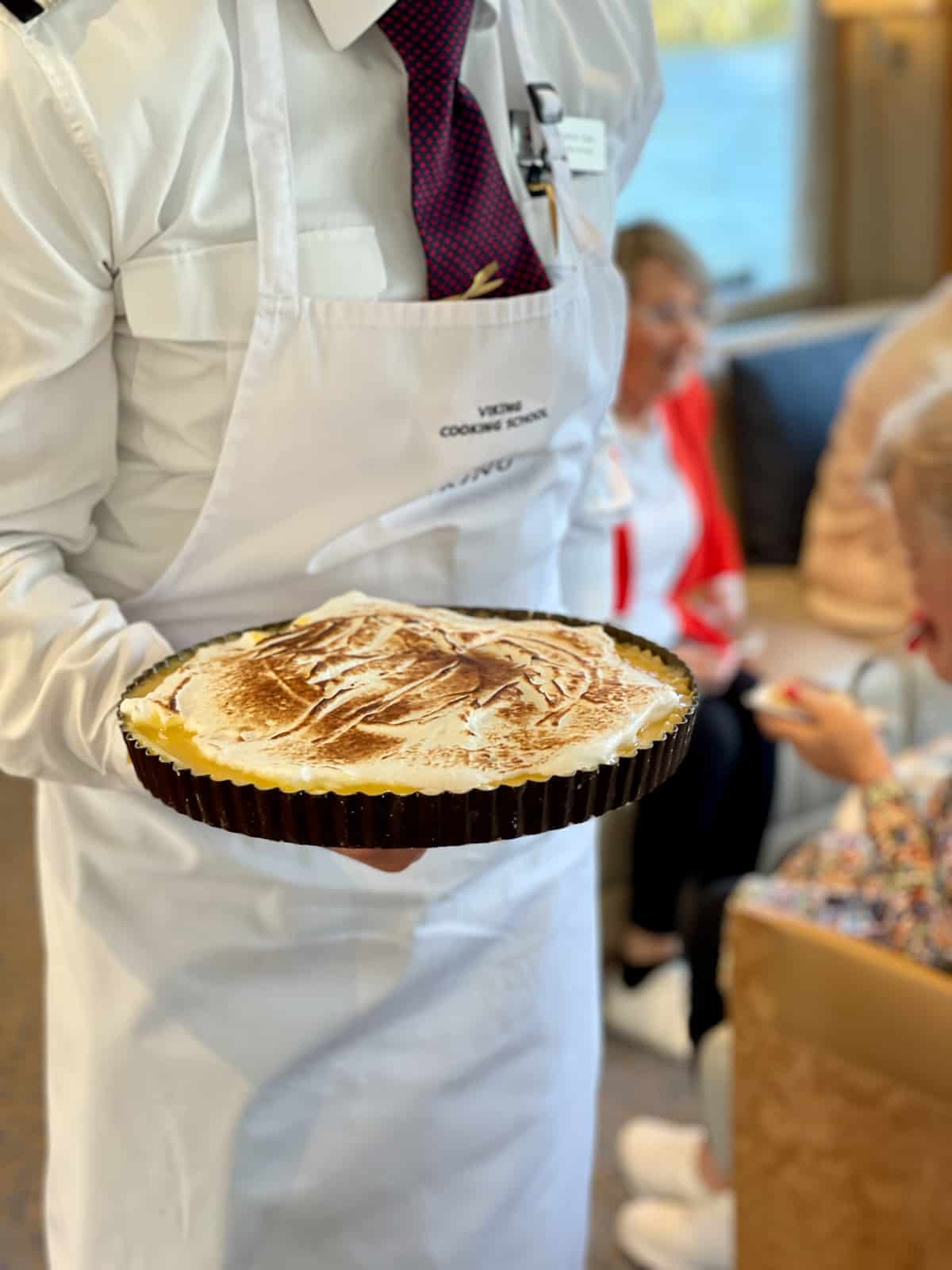 If I had been visiting Paris on my own, I may have been a little jealous watching the Seine river dinner cruise floating by. When you're sailing with Viking, you're on a dinner cruise every day of the week!
Unique Excursions
The excursions are what really set Viking Cruises apart from the rest. Every day the ship is docked, there is at least one excursion that is included in your cruise.
I don't know of any other cruise company that does this, and those excursions add up over a week-long vacation. It's also nice to not have to worry about ticket prices to get into museums as it's included in your tour.
We always still choose a couple of the special tour options because we just can't resist, but knowing there is one included every day is such a nice bonus.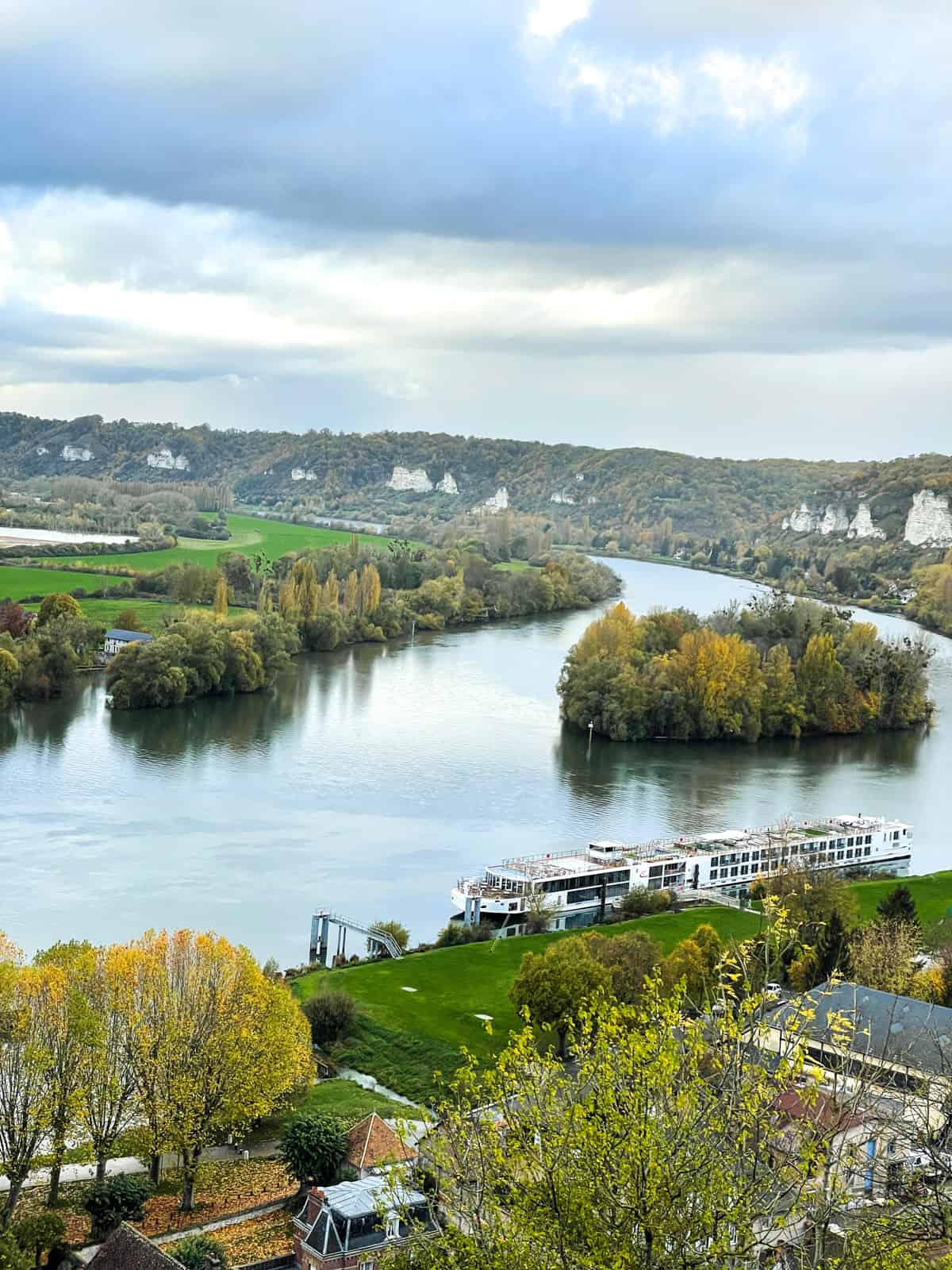 In fact, I participated in three excursions in one day while on this trip! I was exhausted but would rather sleep on the plane than sleep in Paris!
Viking River Cruises offers a range of unique excursions that allow you to experience Paris in a whole new way as you listen to the audio commentary through earplugs while you walk. And this isn't a recorded tour, but live commentary so there's room for spontaneity and questions.
From guided walking tours of the city's most famous landmarks to visits to local markets and wine tastings in the surrounding countryside, there is something for everyone to enjoy.
Though this is only a list of the excursions I personally participated in, you can find the entire list and day by day itinerary on the Viking Cruises website. In fact, browsing the itinerary is a great way to start planning!
Panoramic Paris
On the second day before the cruise leaves its spot at the foot of the Eiffel tower in the heart of Paris, the included guided tour is Panoramic Paris.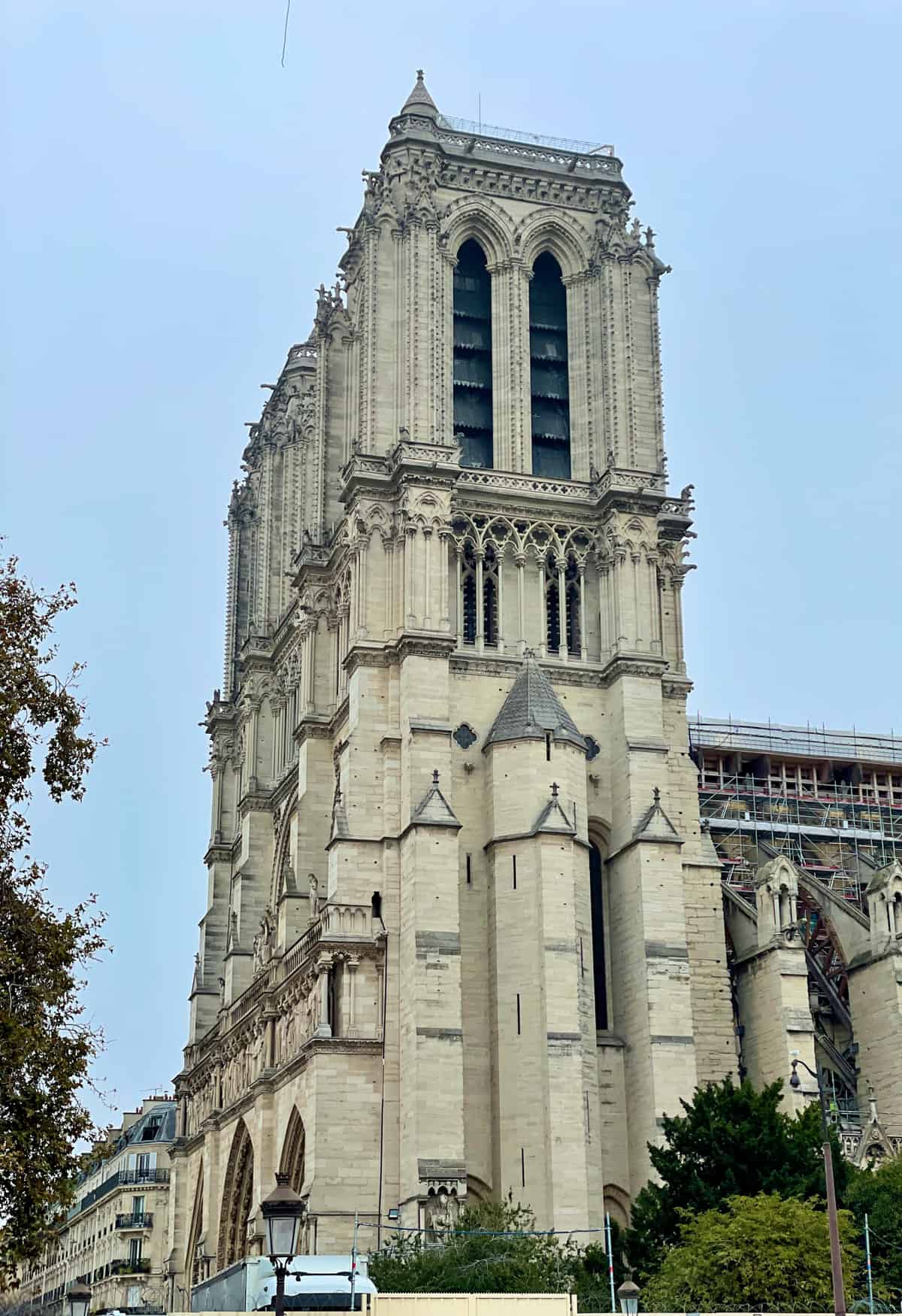 This is the perfect way to see some of the top historical monuments without having to run around central Paris on your own.
On this tour, you'll see the Eiffel Tour, The Louvre Museum, Musée d'Orsay, Notre Dame Cathedral, Grand Palais, Arc de Triomphe, Hôtel de Ville, and more.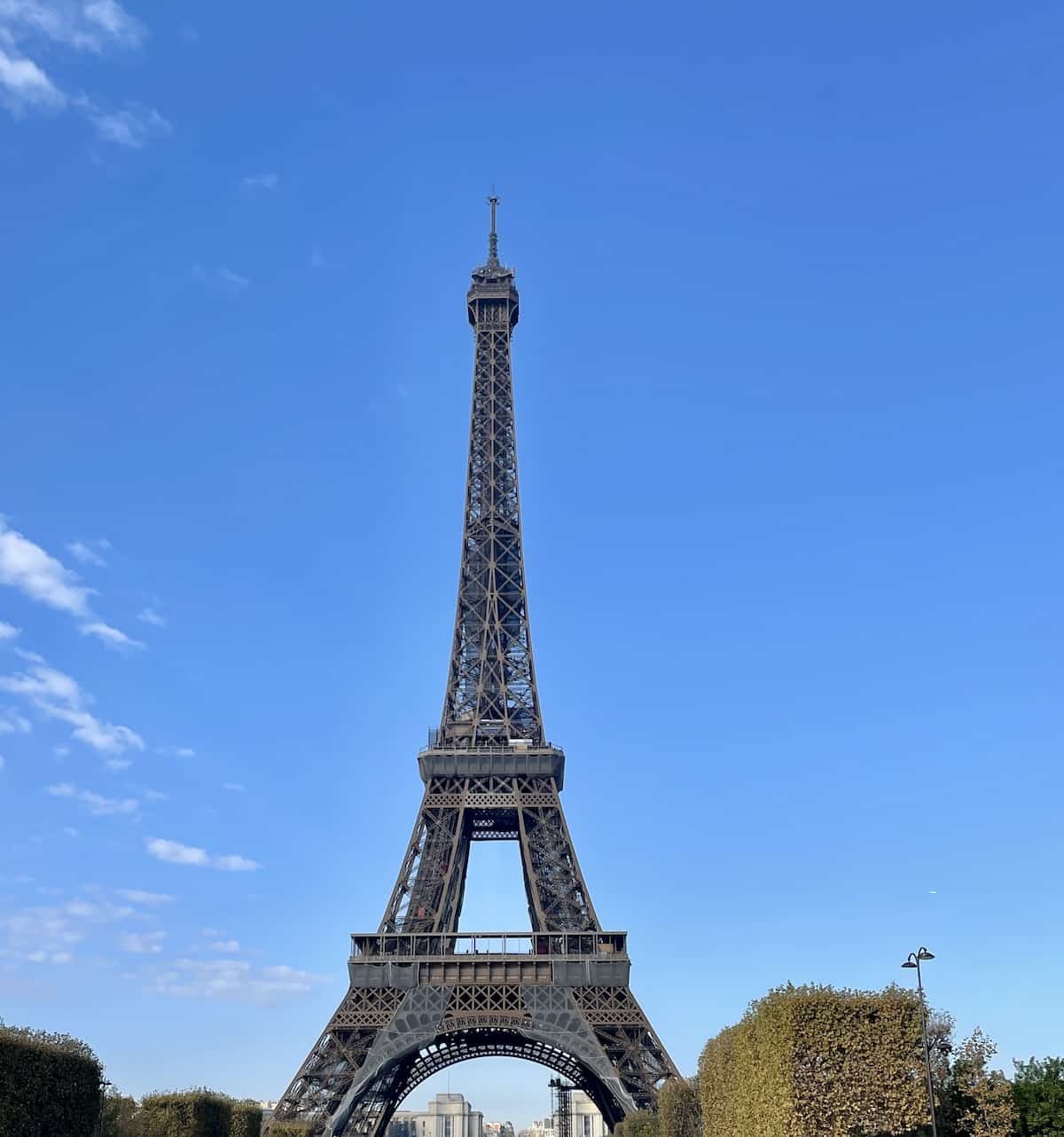 Flavors of Paris
If you have been a reader for any length of time, you probably know I am all about the food! This was a fun excursion where we visited a handful of restaurants, with priority access, to taste the authentic flavors of Paris.
The first bakery we visited had gifts of bread and a cappuccino waiting for us.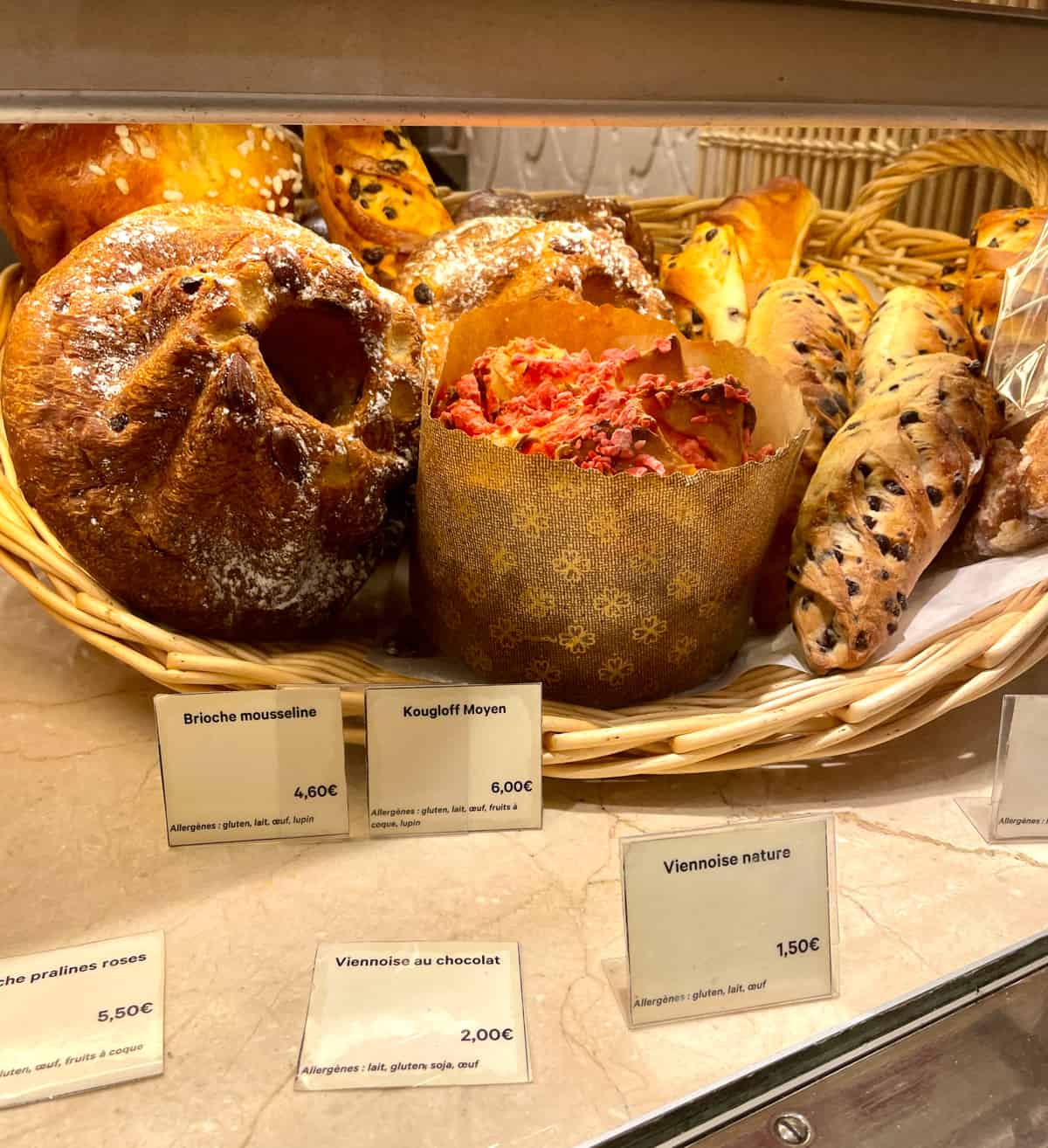 The famous Pierre Hermé bakery gave us each a box of amazing macarons.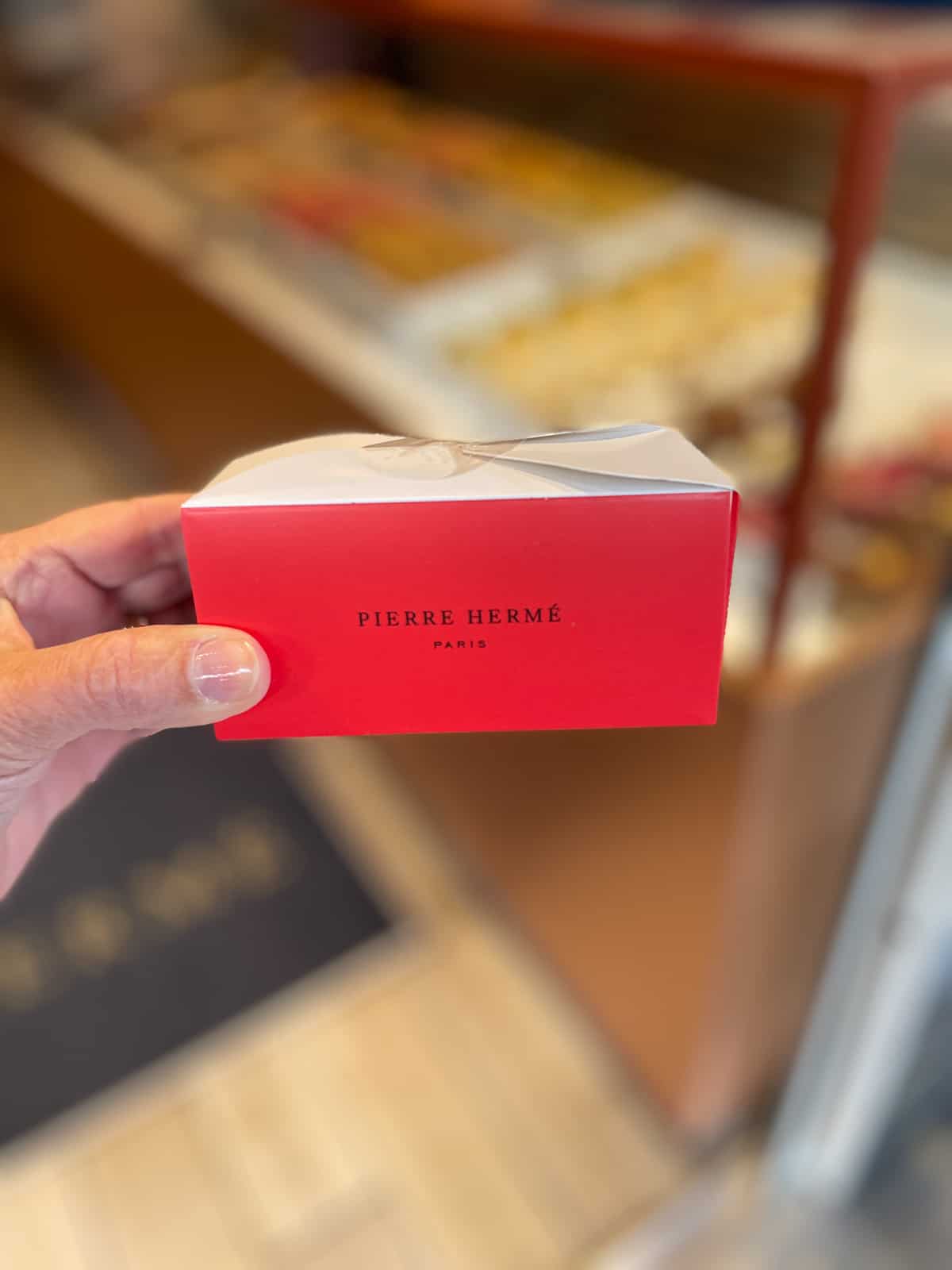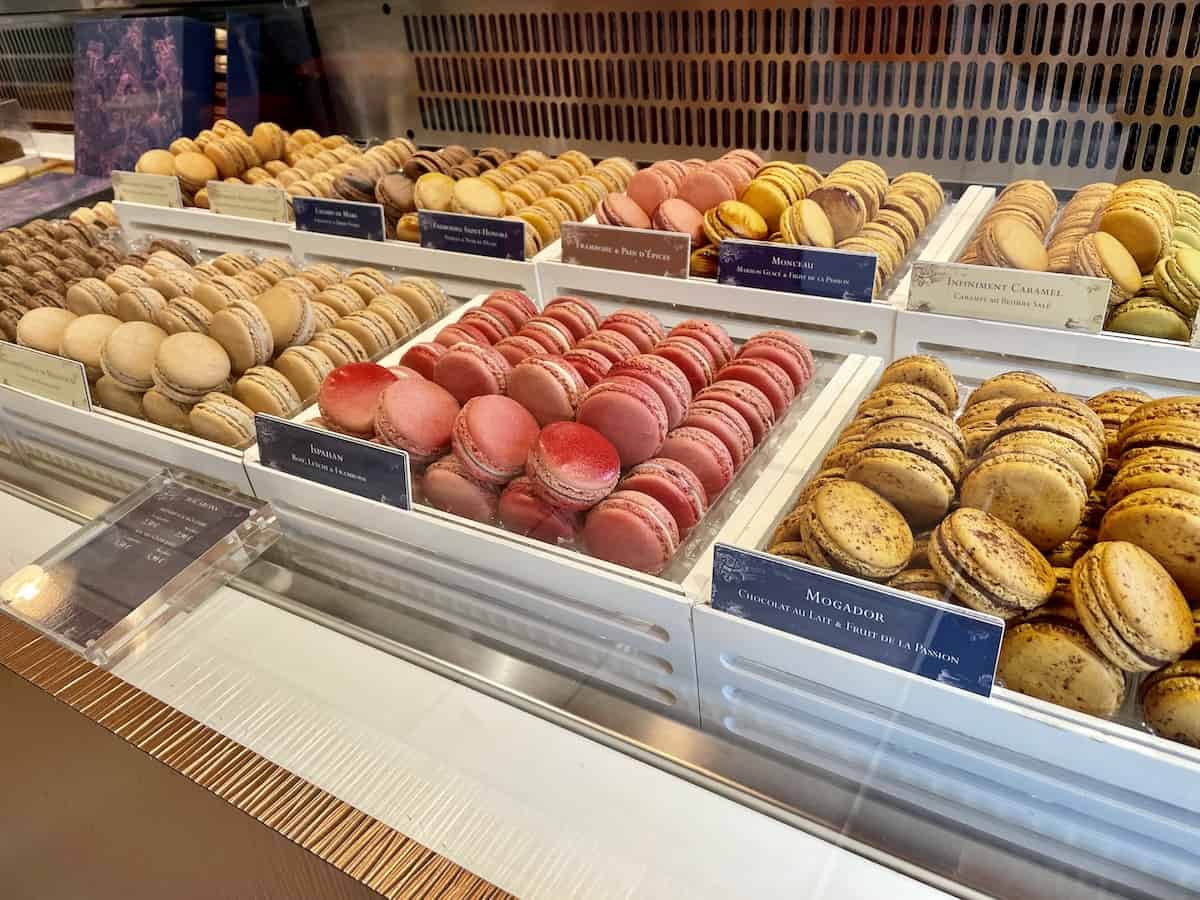 We sat and enjoyed wine, cheese, and charcuterie in a small cafe.
All the while, our guide was sharing the history and culture of the Paris food scene.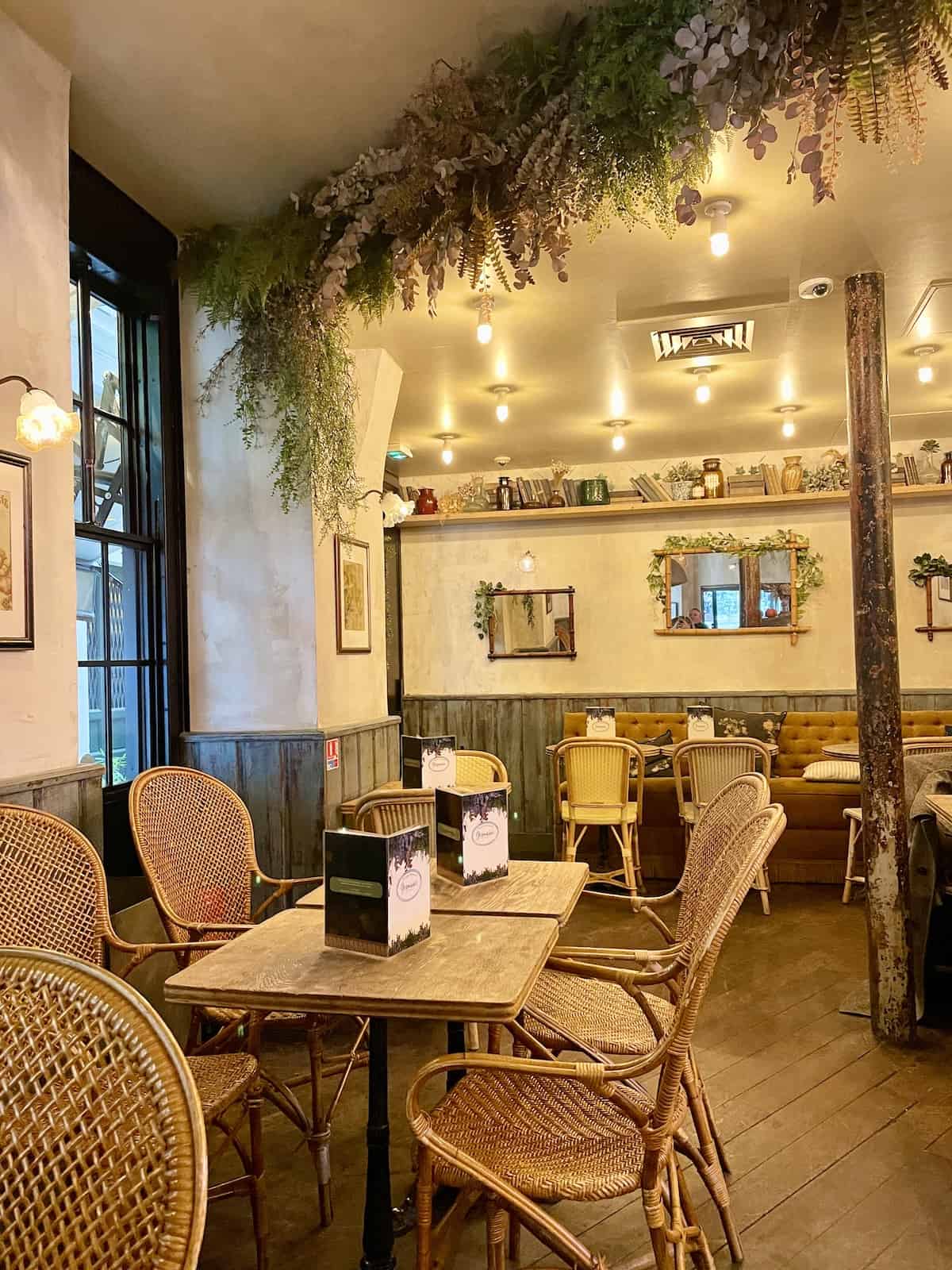 We learned Parisians never store their cheeses in baggies (like we do!) but keep it in wax paper or a glass bell container which doesn't affect the flavor.
We were also told Parisians like to savor their meals, and you will not see them walking down the street eating like you see in America. I can't argue with that and do think we could all slow down, especially if there is wine and cheese involved!
Rouche Guyon
Though there is a tour to Rouche-Guyon called Chateau Life, the village is just a short walk from the ship. I walked over with a handful of people to see the home of Château de La Roche-Guyon.
This was a great opportunity as the tour overlapped with my afternoon activity, so I was excited to be able to see it. Again, this is why I love river cruises!
Nestled between the banks of the Seine River and towering cliffs, this beautiful area offers a breathtaking view of the surrounding countryside.
One of the main attractions in Roche-Guyon is the Château de La Roche-Guyon, a magnificent fortress built in the 12th century.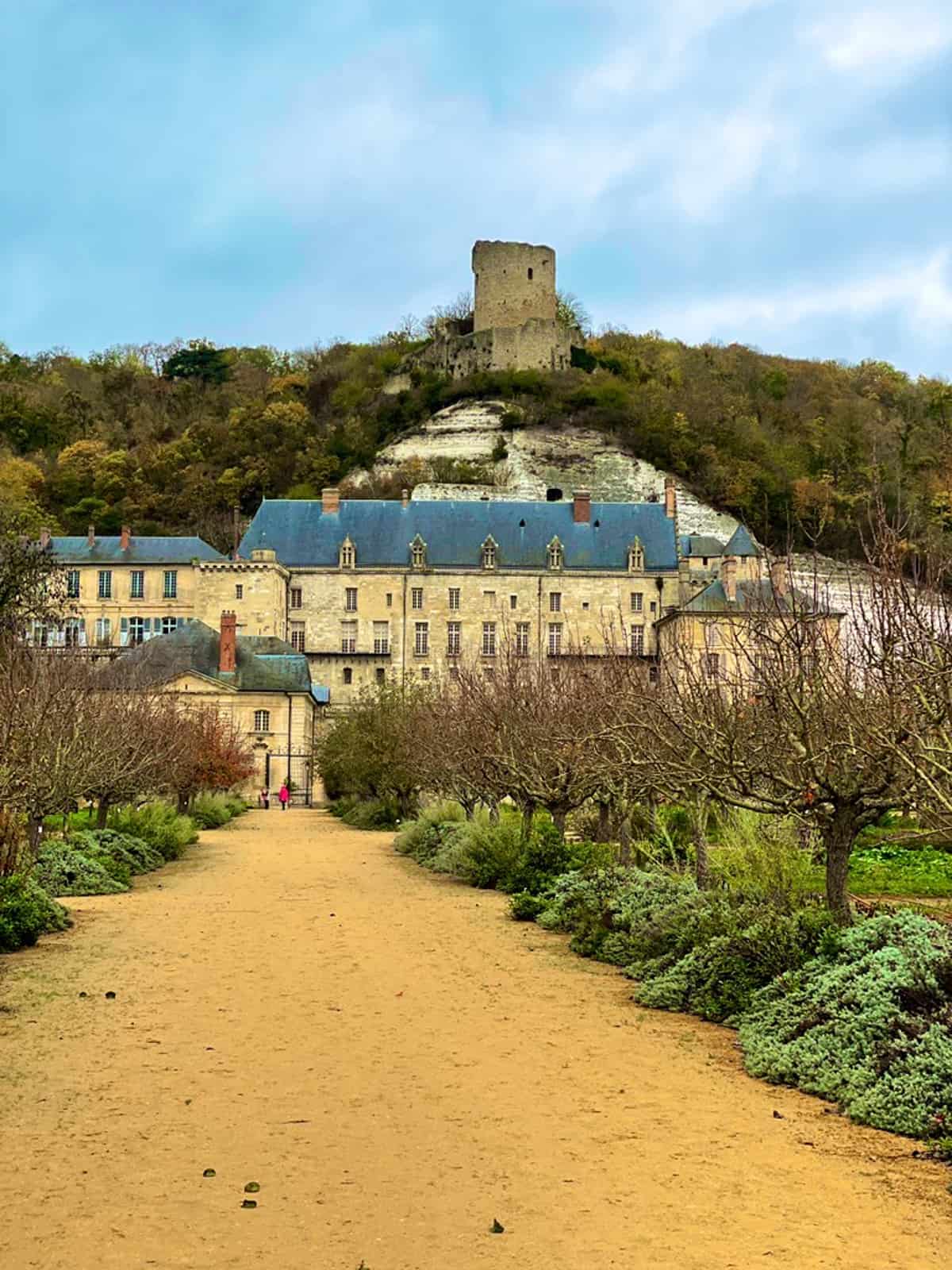 The castle's history is fascinating, as it served as a strategic stronghold for many French rulers over the centuries.
You can explore the castle's many rooms and impressive architecture, including the dungeon and the great hall.
If you are not on the tour, you will need to go to the gift shop to buy a ticket for about 8 euros to enter the Château. I thought it was worth it to go inside, and the gift shop had a nice selection of souvenirs and gifts.
Auvers-sur-Oise
Auvers-sur-Oise is a charming French village located about 30 kilometers northwest of Paris. It is famous for its picturesque countryside, stunning natural beauty, and rich cultural heritage.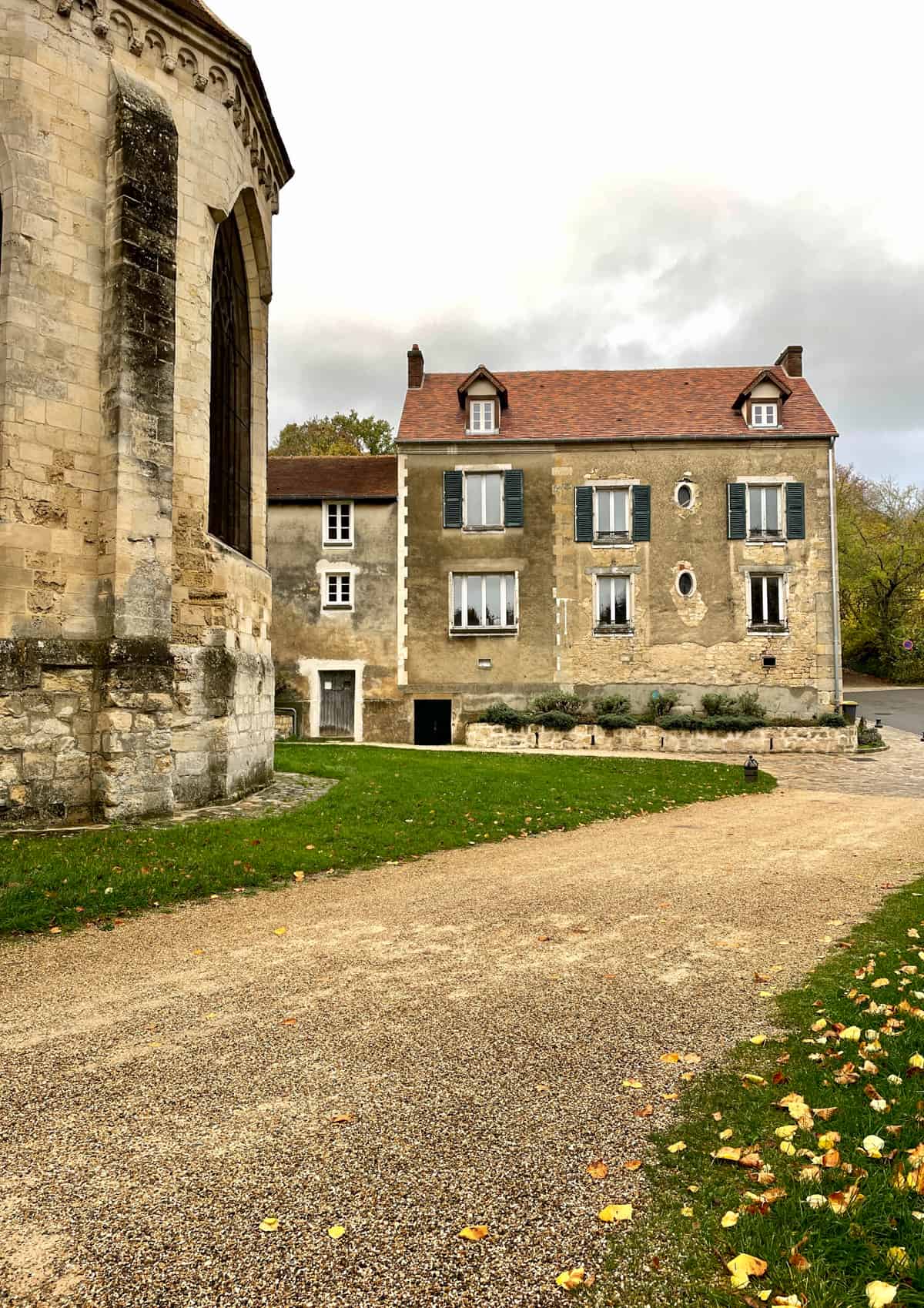 The village was a favorite spot for many Impressionist painters, including Vincent van Gogh, who spent the last 70 days of his life here in 1890.
We were able to tour the iconic sites that inspired van Gogh's most famous works, as well as learn about his life at the Auberge Ravoux, also known as the House of Van Gogh.
To see this sign and then actually see the scene he painted was incredible.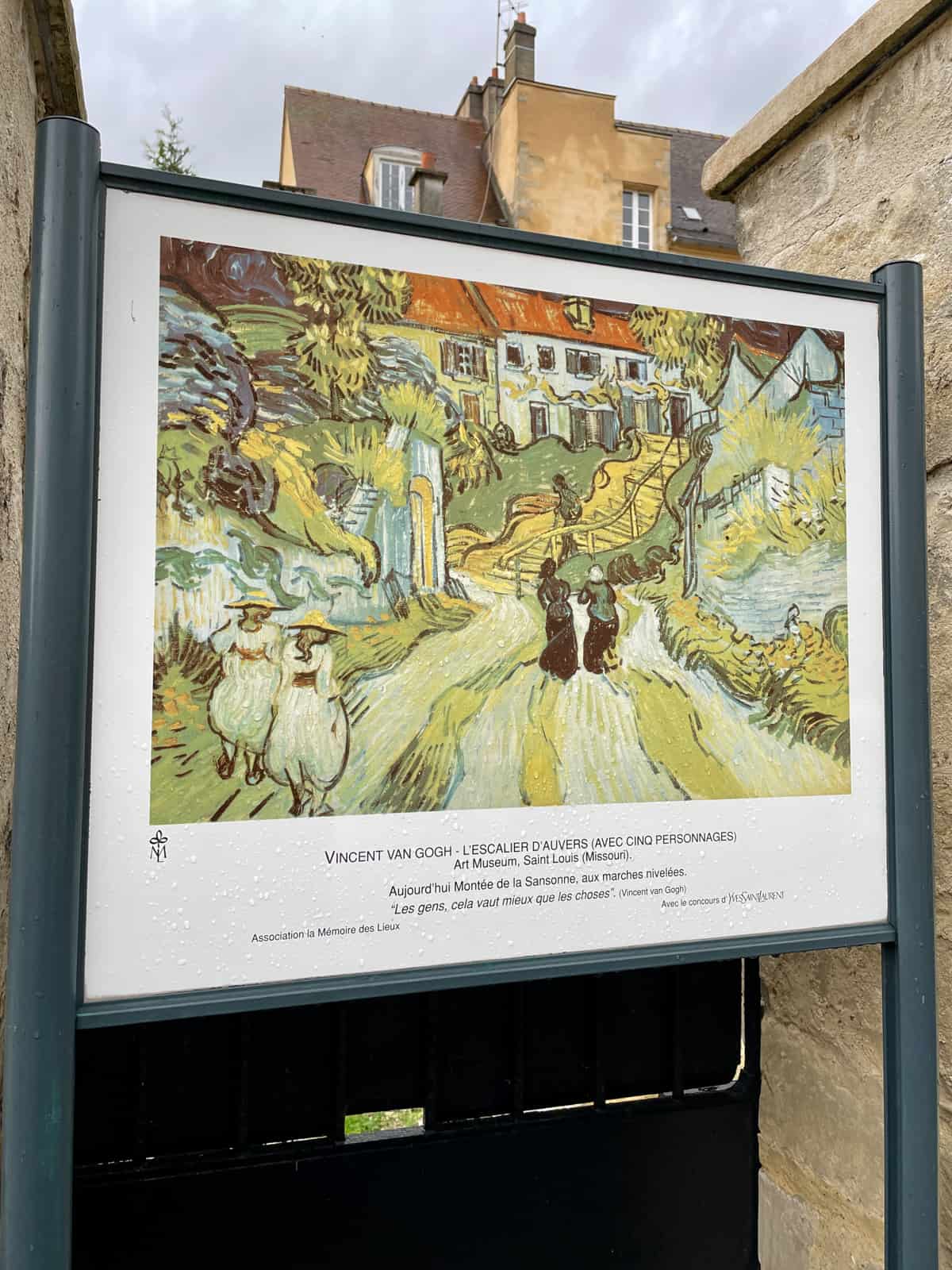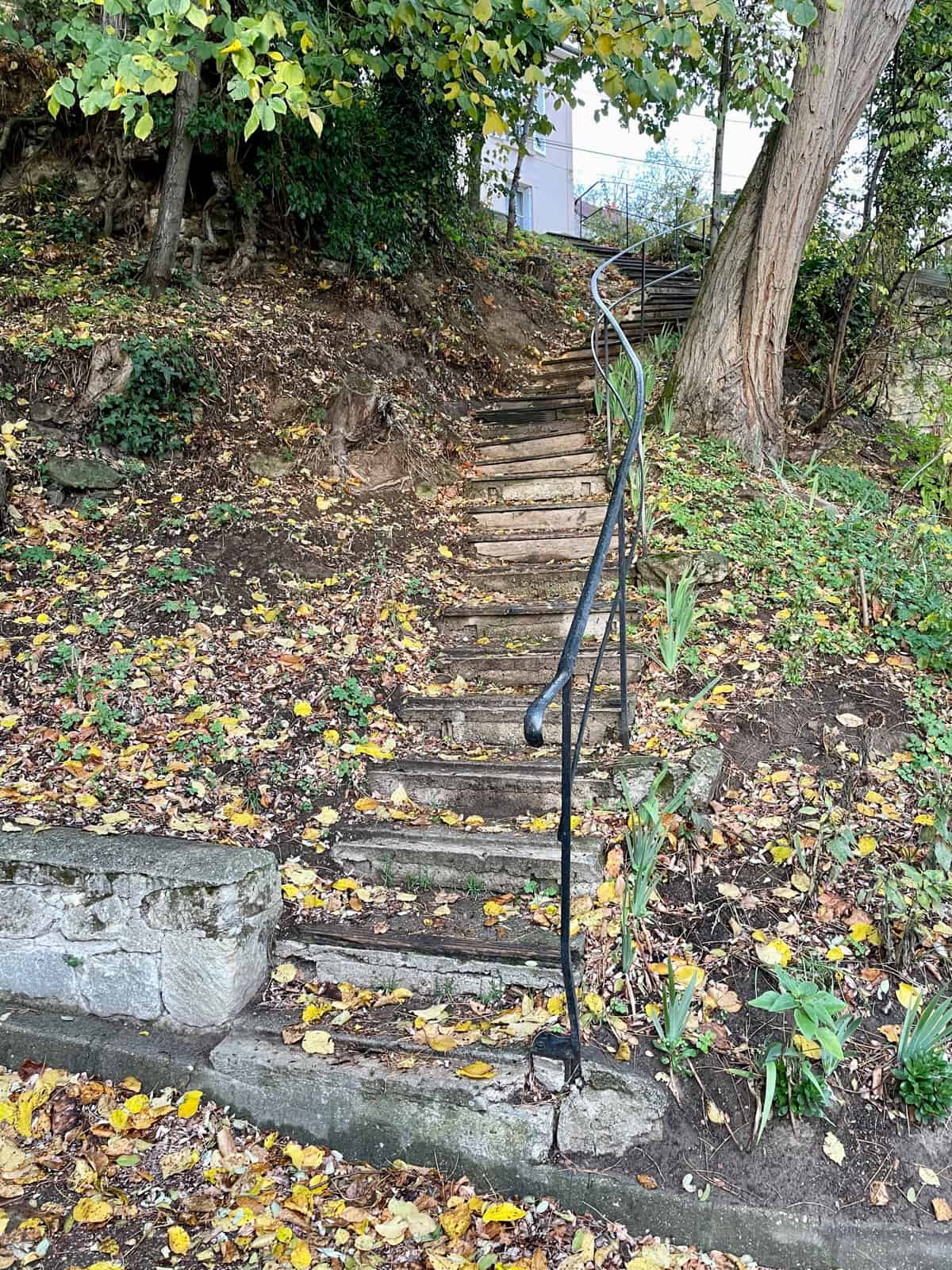 We also saw the church Van Gogh painted in Church at Auvers.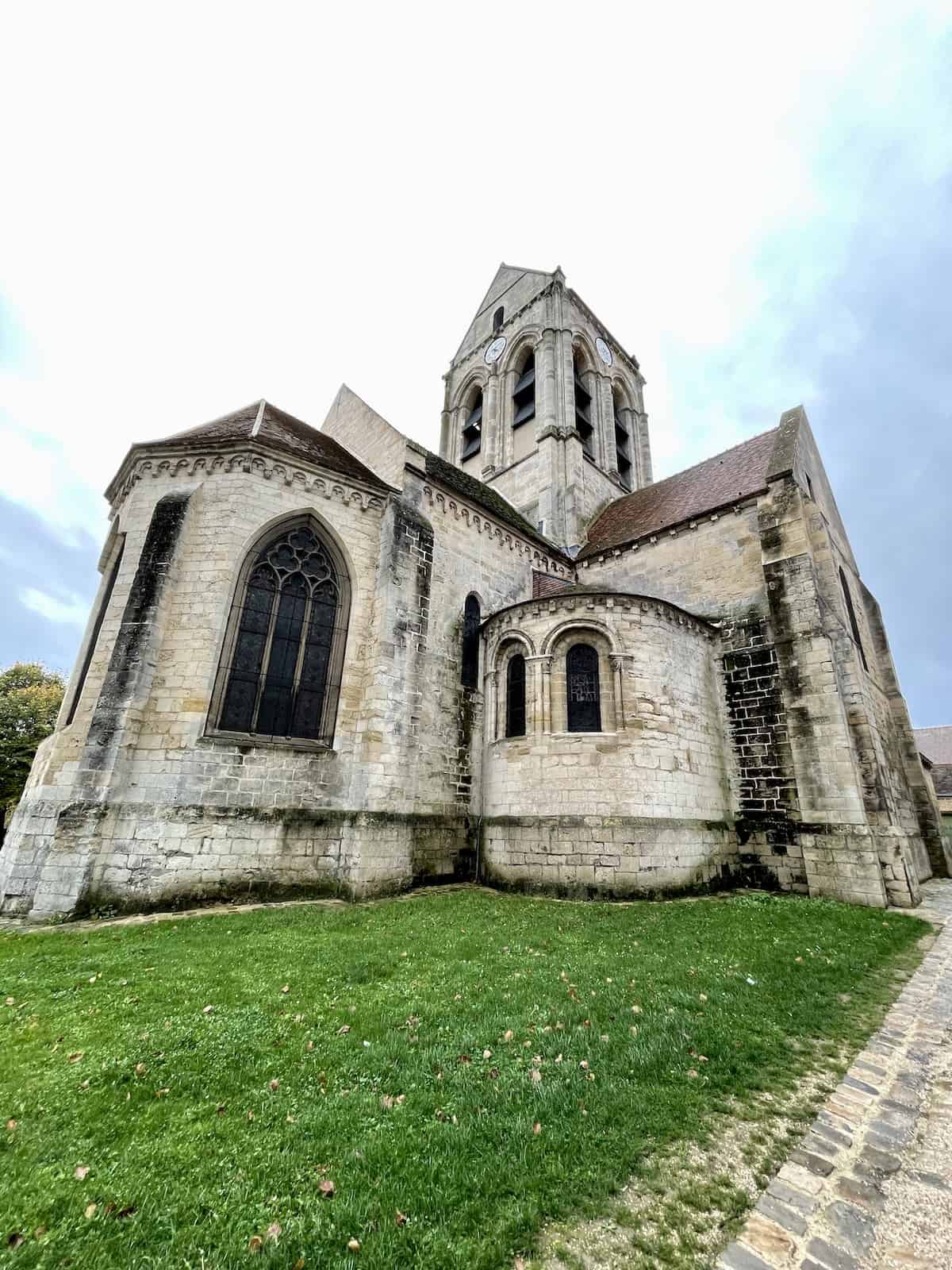 Before we left, we paid our respects at the burial place of Vincent and his brother.
Note: The Auvers-sur-Oise tour only takes place after November 1st through the end of March. The included tour during spring, summer, and fall, is Monet Foundation Giverny.
Picturesque Honfleur
I chose the optional excursion of visiting Honfleur, a charming port town situated on the northern coast of France, known for its picturesque harbor, narrow cobblestone streets, and historic buildings.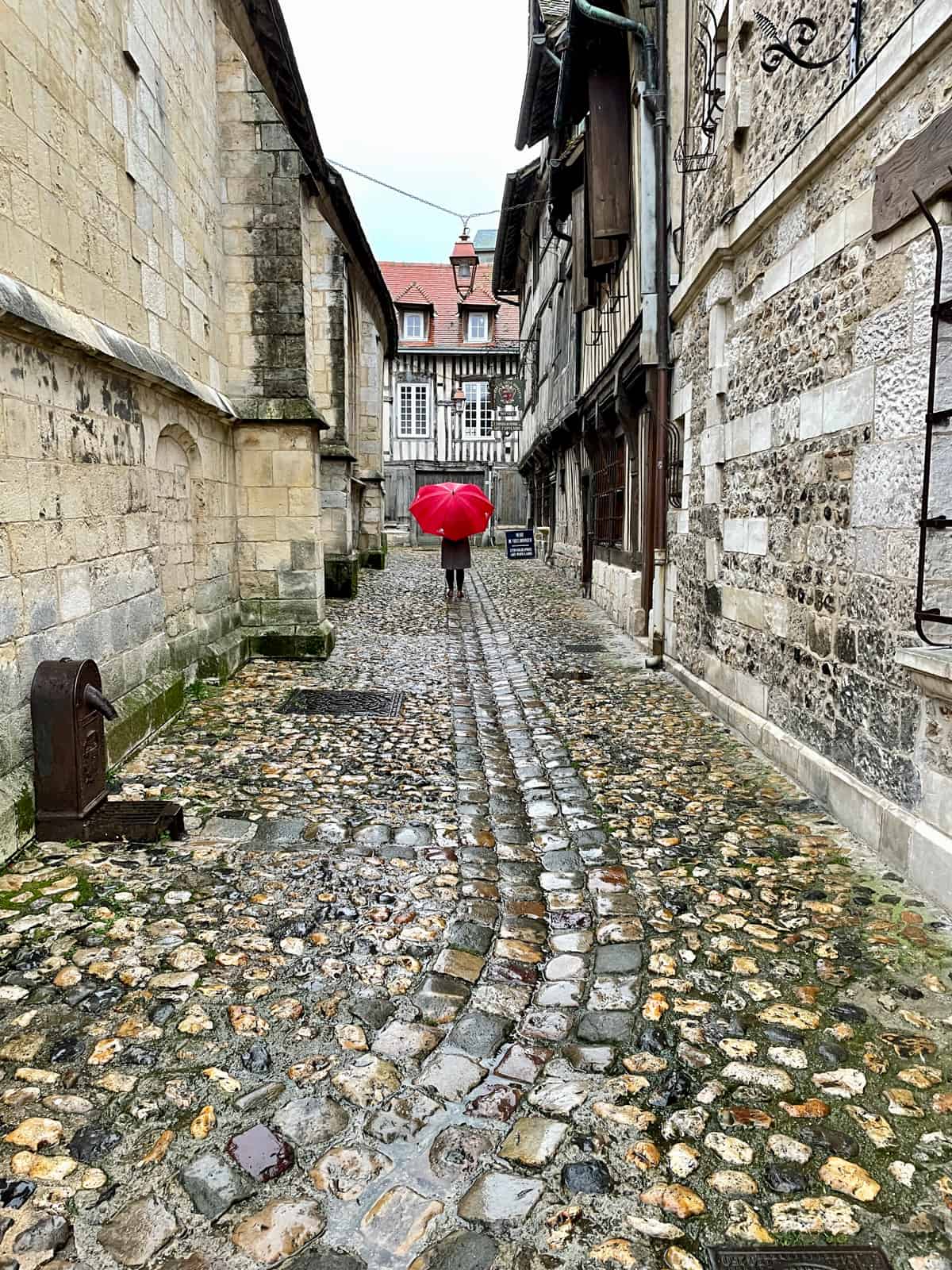 The harbor has attracted many famous artists over the years, including Claude Monet and Eugene Boudin, who found inspiration in the town's stunning landscapes.
We took time to visit a restaurant for a snack in Honfleur which was a nice treat as they are known for their local cuisine, including fresh seafood and cider.
Honfleur is also a popular destination for boating and sailing enthusiasts, who can take in the town's beauty from the water. With its unique blend of history, art, and natural beauty, Honfleur is a must-see destination for anyone visiting the Normandy region of France.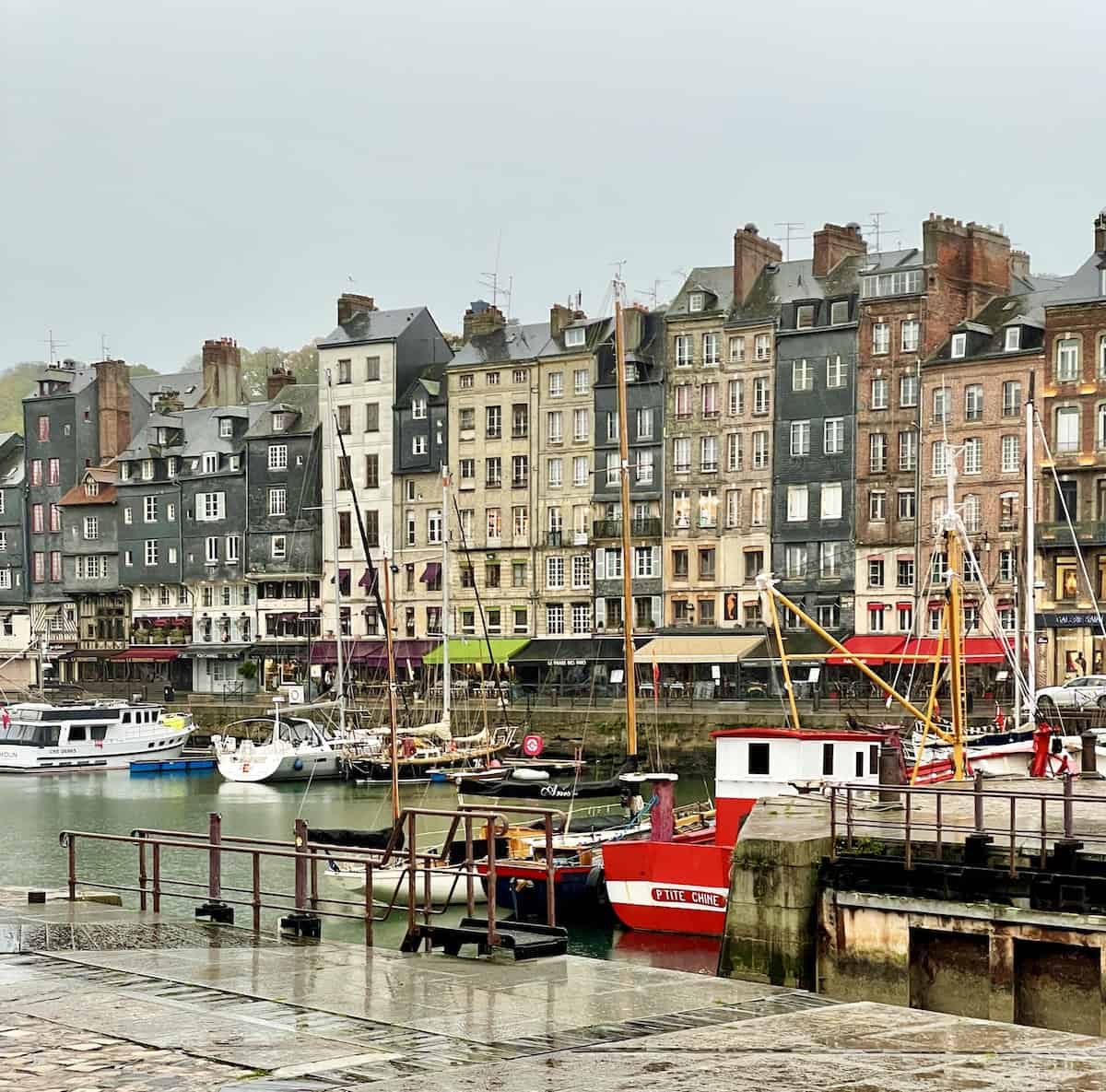 The ship reaches Honfleur at the end of the Seine, where the river empties into the English Channel.
Though the sun refused to come out the day we were there, I still enjoyed the ample time to explore the narrow streets and historic houses.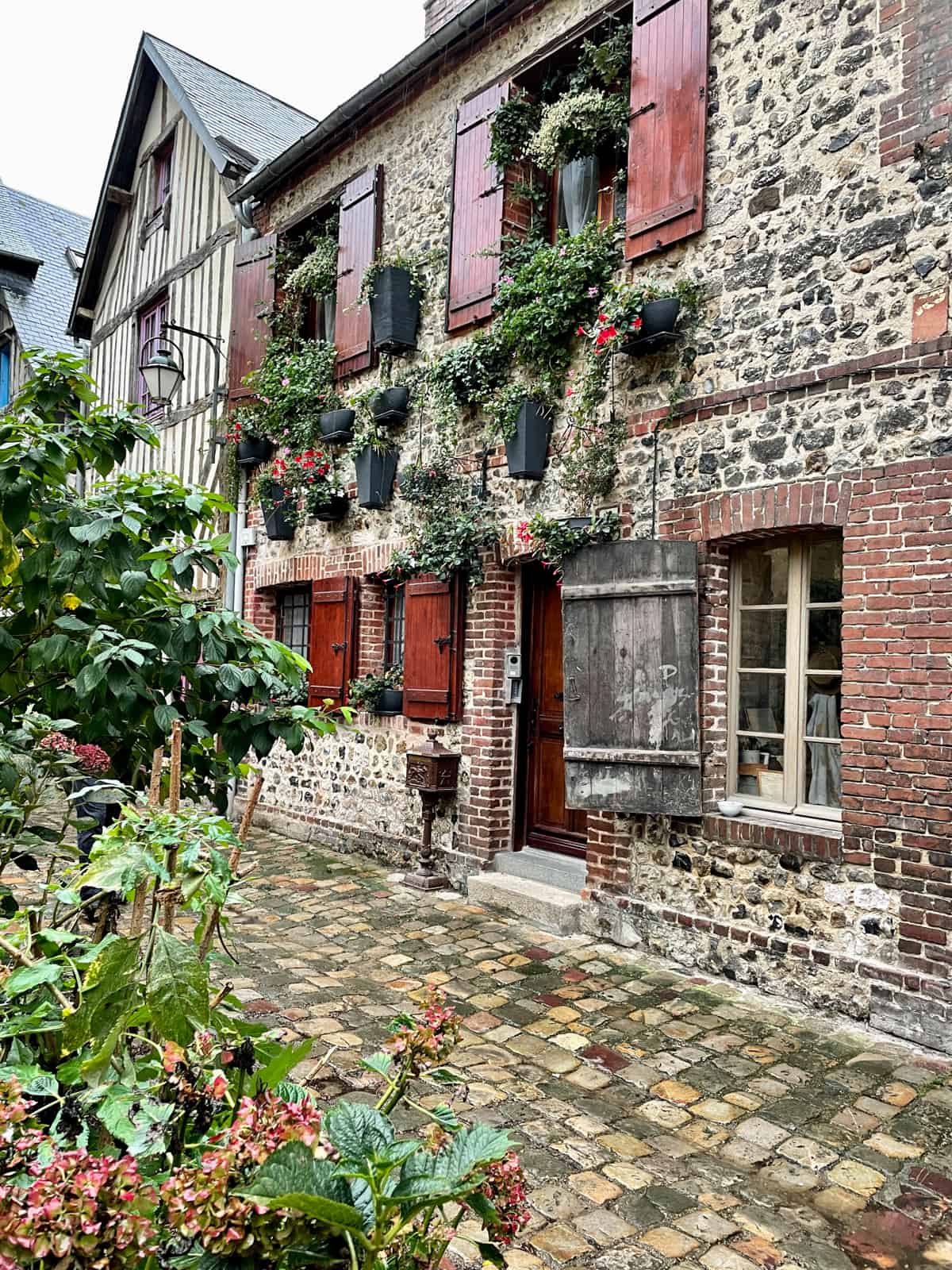 Note: The included tour on this day is the Rouen Walking Tour.
Normandy Beaches
In Normandy, you'll have the opportunity to explore the Normandy Beaches.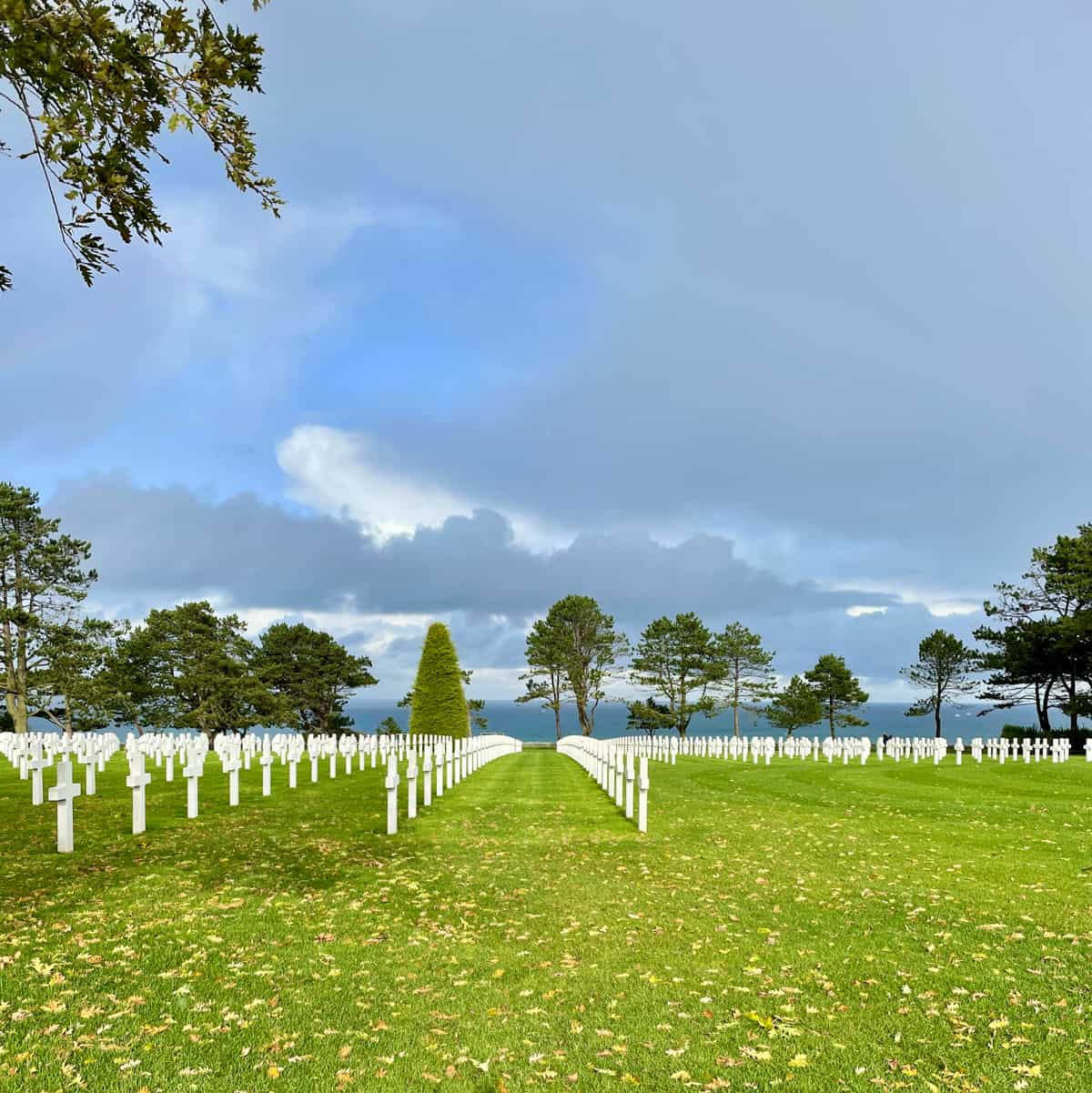 This full-day tour visits World War II landmarks like Omaha Beach, Caen Memorial Museum, and the American Military Museum where you can learn about the events of D-Day through interactive exhibits, historical artifacts, and personal accounts.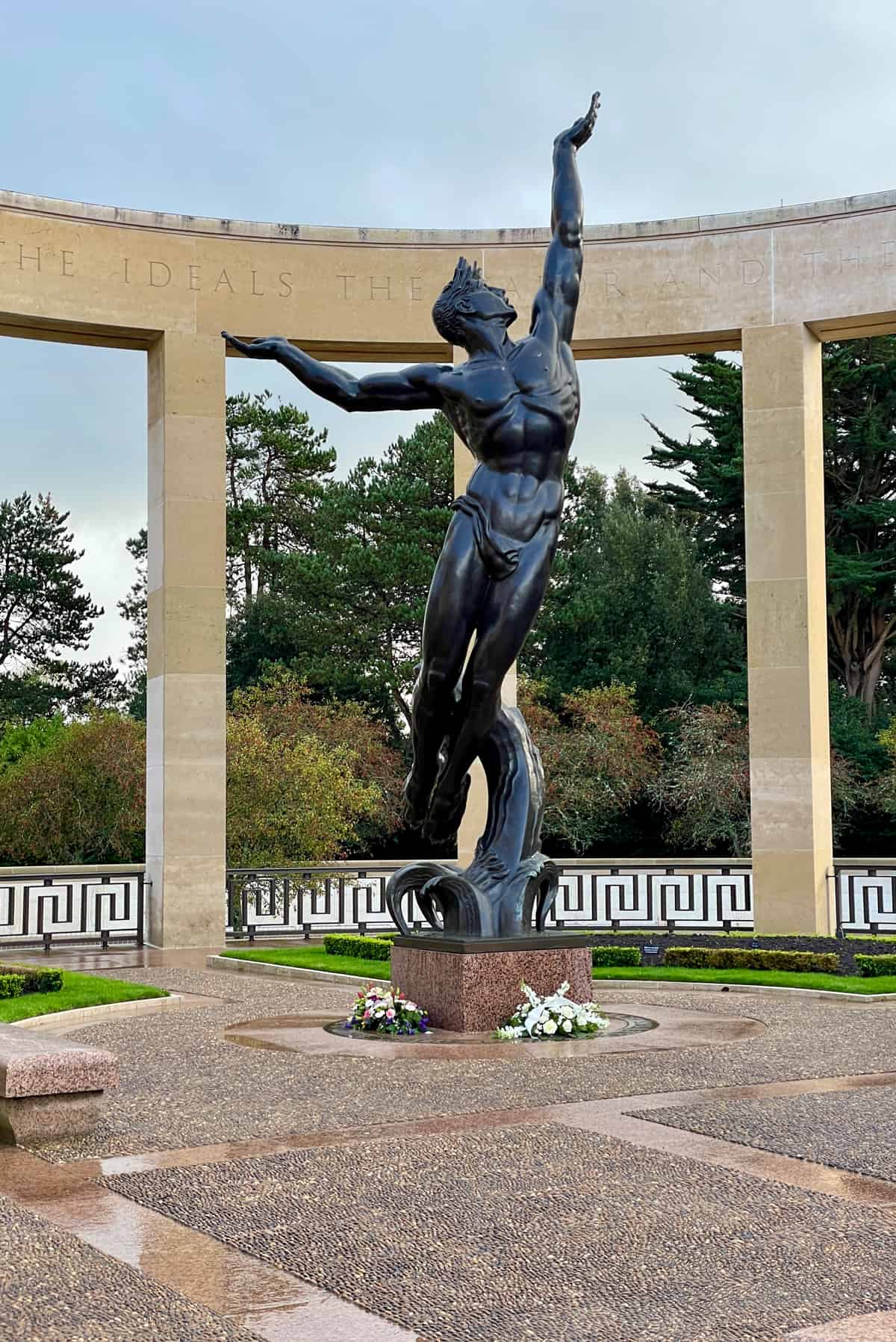 As the site of the historic D-Day landings during World War II, the beaches are steeped in history and offer a glimpse into the bravery and sacrifice of the soldiers who fought here.
At one point during the wreath laying at the cemetery, they asked anyone who had served to come forward. The ceremony was very emotional, to think of all the lives lost on those shores.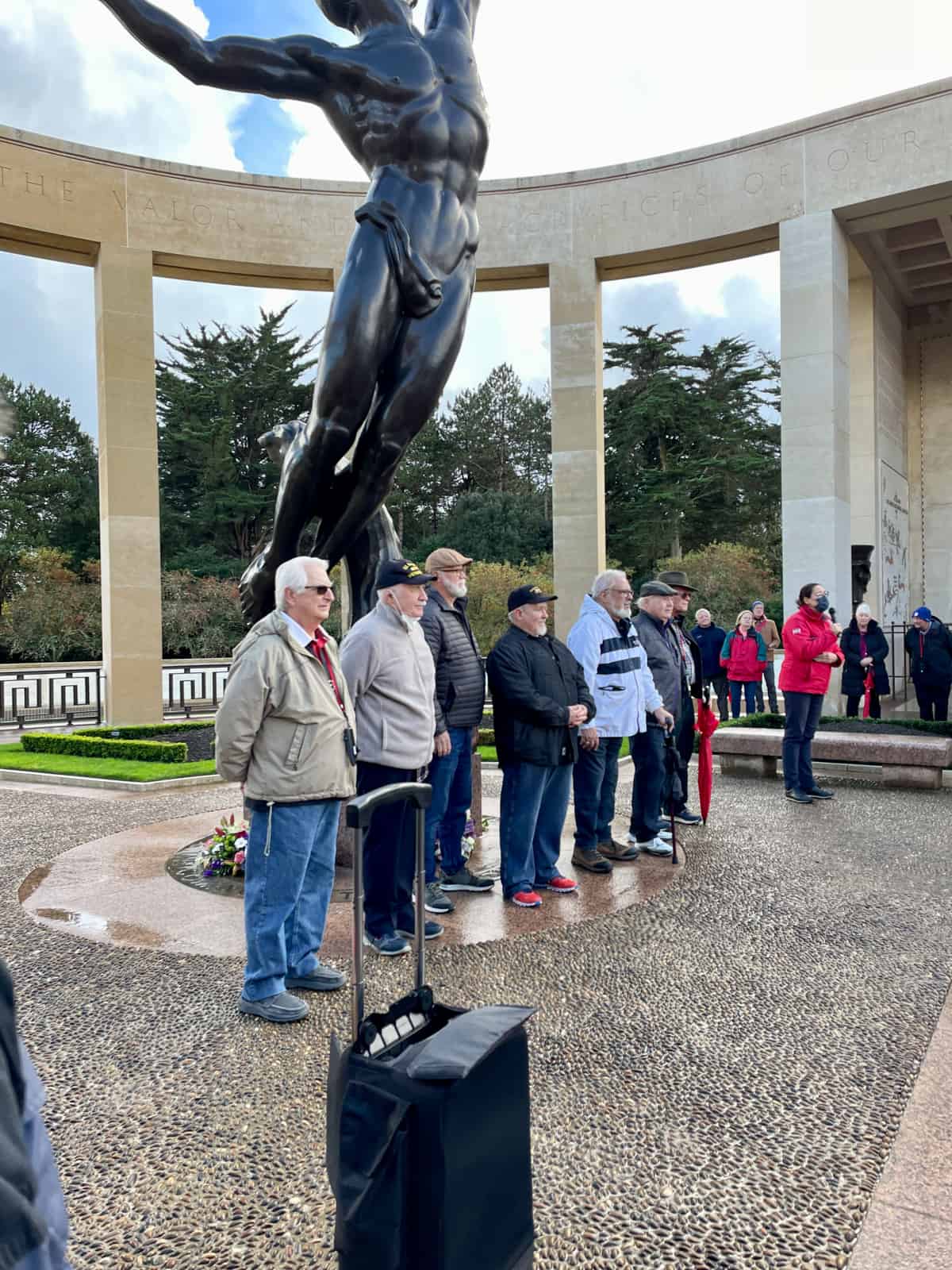 The beaches themselves are beautiful, with miles of sandy coastline and scenic views of the English Channel. It's unfortunate that the sadness here will always overshadow the beauty.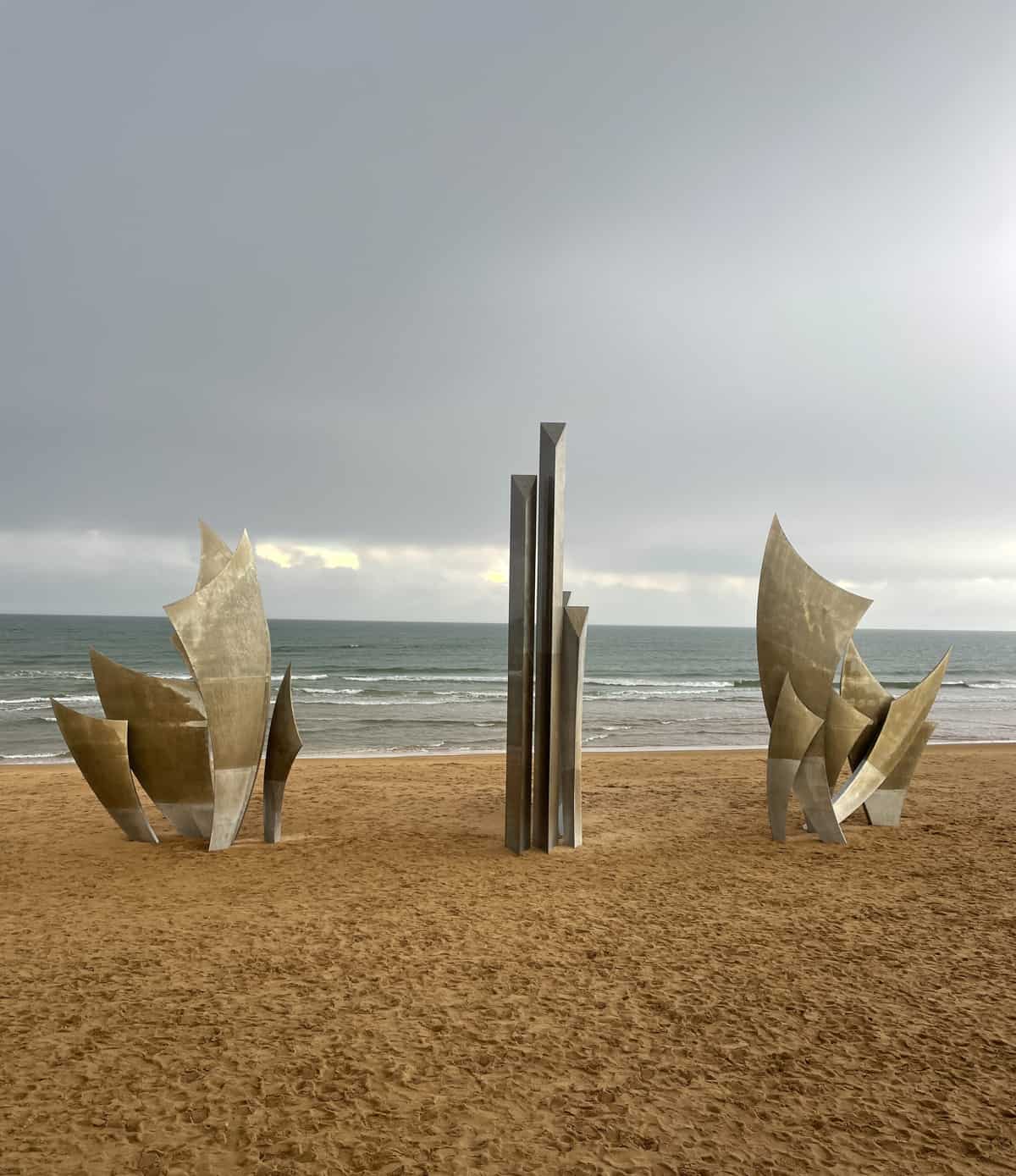 Château Gaillard Walking Tour
Les Andelys is a charming and picturesque commune in the Normandy region of northern France. Renowned for its breathtaking natural scenery, I probably took more photos in Les Andelys than anywhere else on this cruise.
It did help that Mother Nature gave us a double rainbow.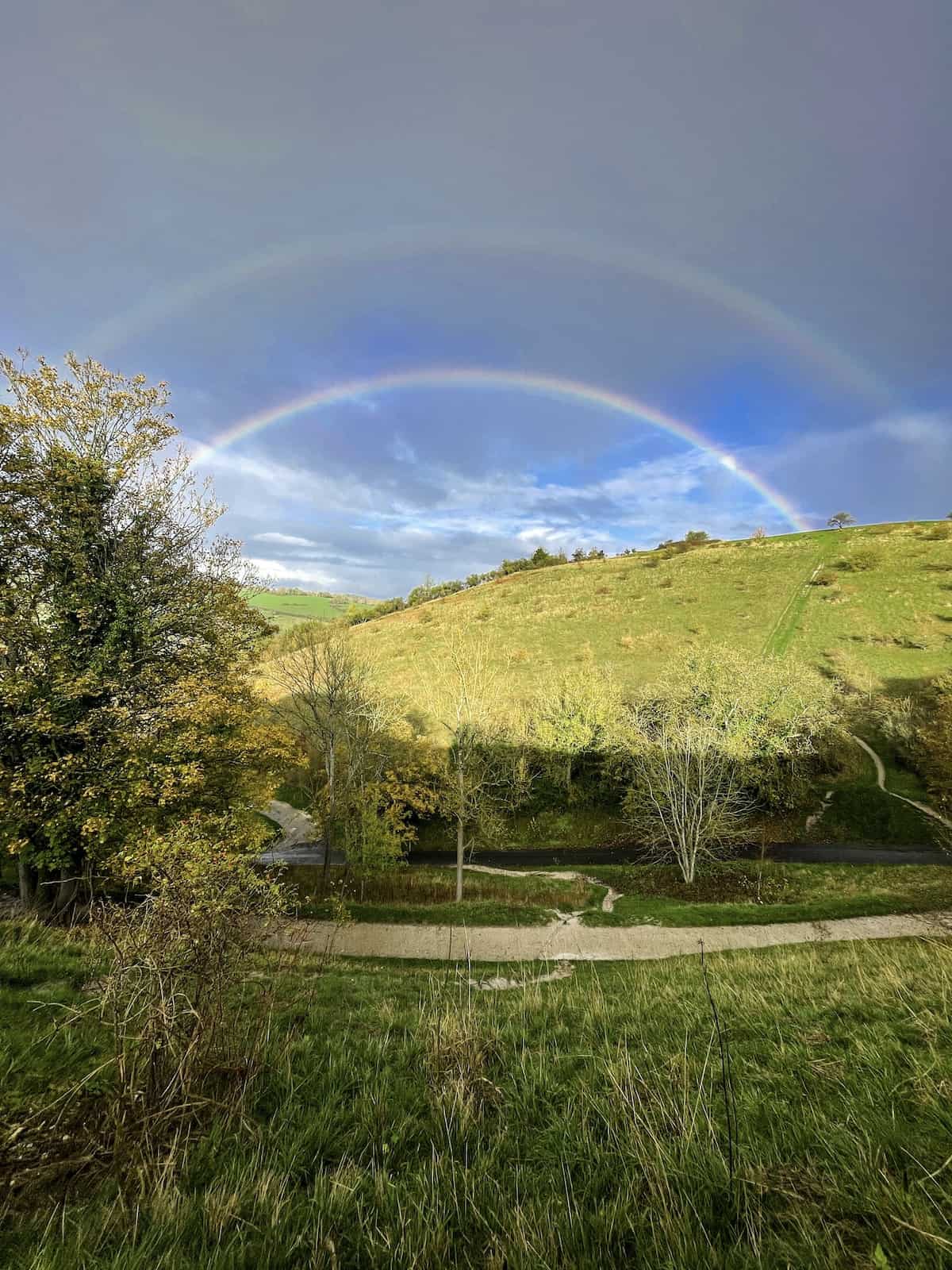 The town's rich history is also a major attraction, with many fascinating landmarks such as the Notre-Dame-des-Andelys church, dating back to the 12th century.
The remains of the imposing Château Gaillard castle, built by Richard the Lionheart in the late 12th century, were just stunning in the afternoon light.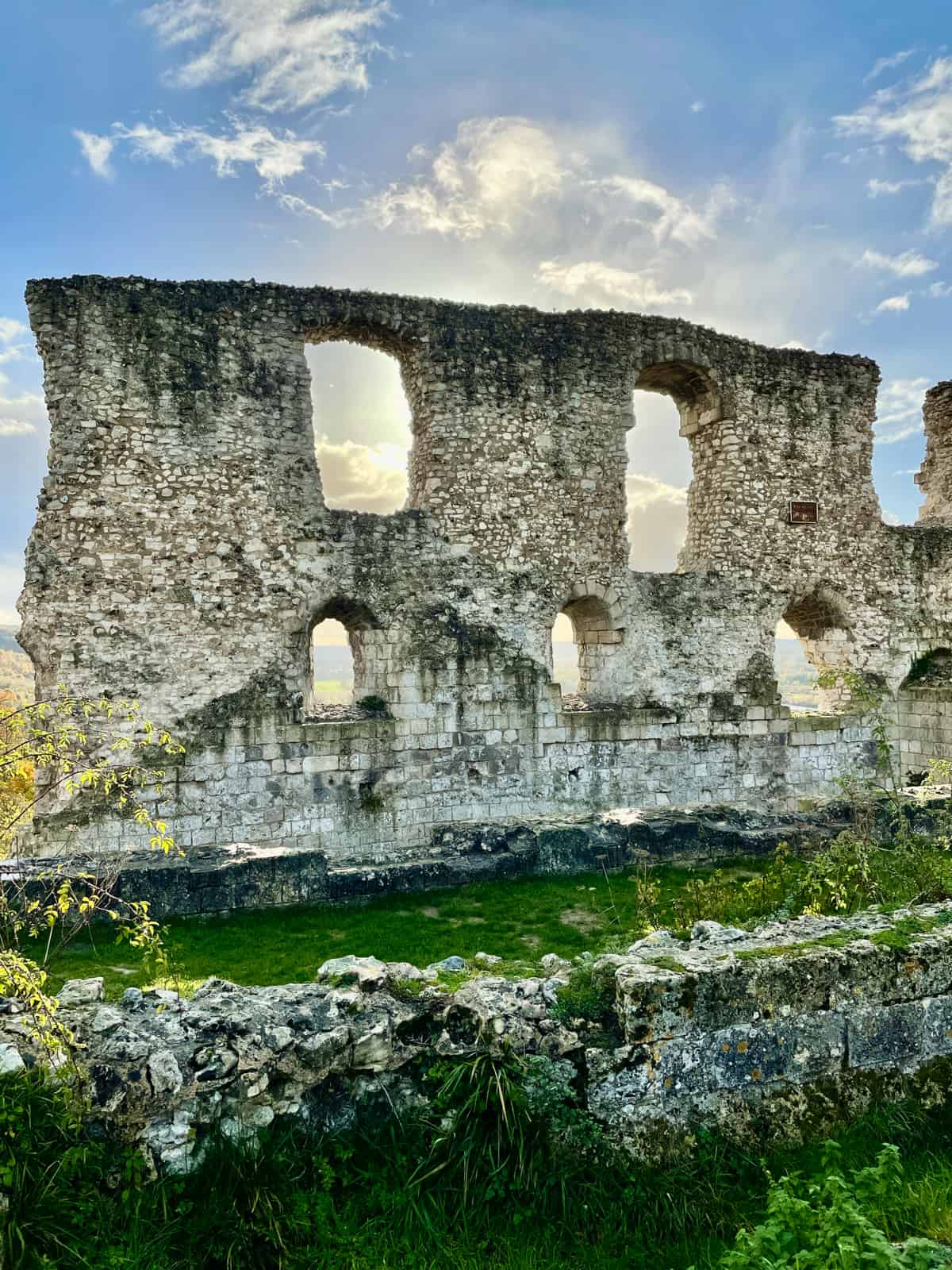 Visitors to Les Andelys can enjoy a range of activities, from leisurely walks along the Seine riverbank to exploring the winding streets of the historic town center.
The town's central square, Place Nicolas Poussin, is home to a lively market, while local cafes and restaurants serve up delicious French cuisine and world-class wines and local beer.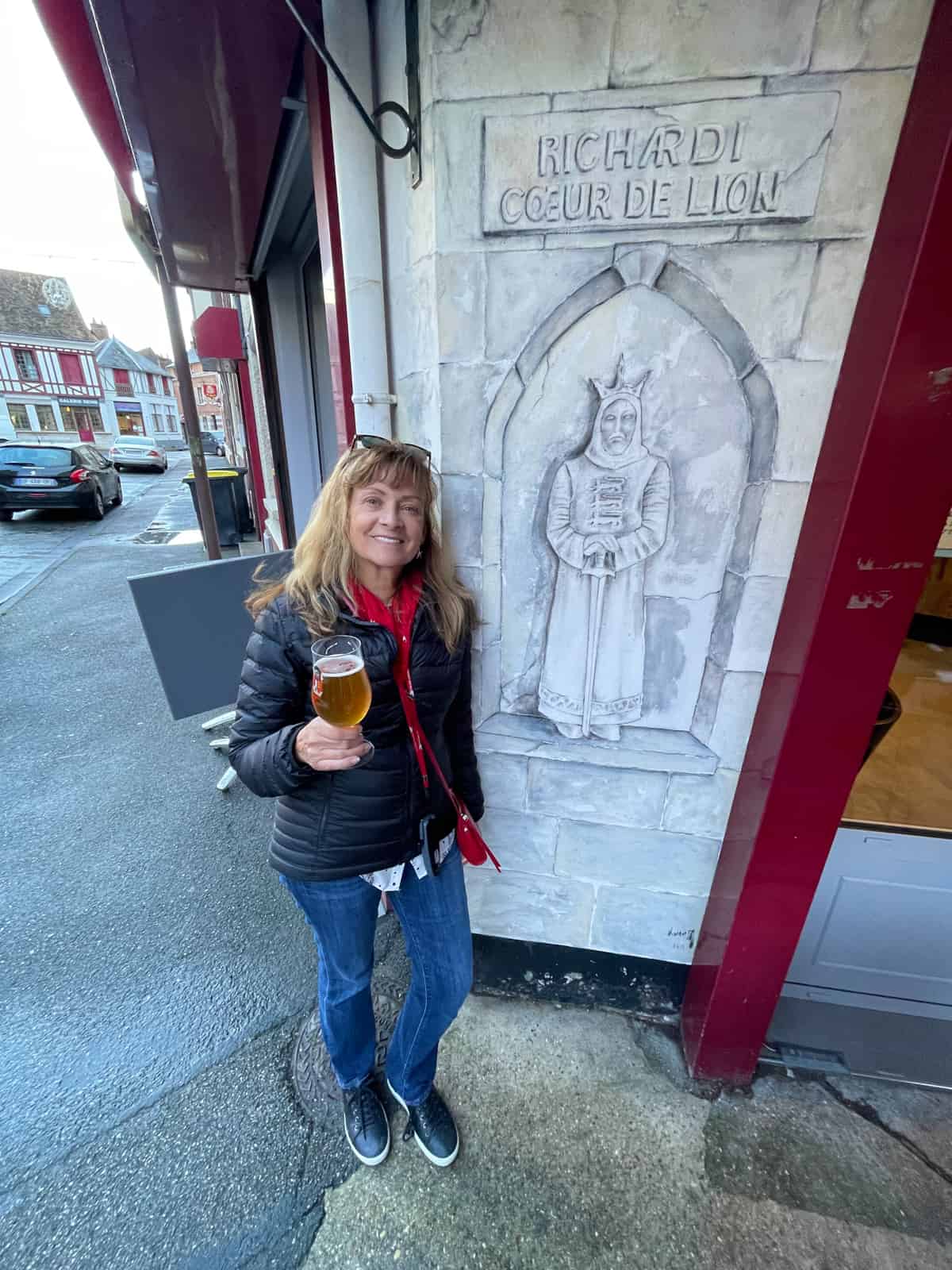 I bought some really lovely Christmas gifts while browsing the small shops here. Before heading back to the ship, several of us enjoyed a local beer before heading back.
Napoleon's Château de Malmaison
Napoleon's Château de Malmaison is a stunning estate located in Rueil-Malmaison. The purchase was secretly negotiated by Napoleon's wife Josephine in 1799, and she transformed it into a magnificent residence fit for an emperor and empress.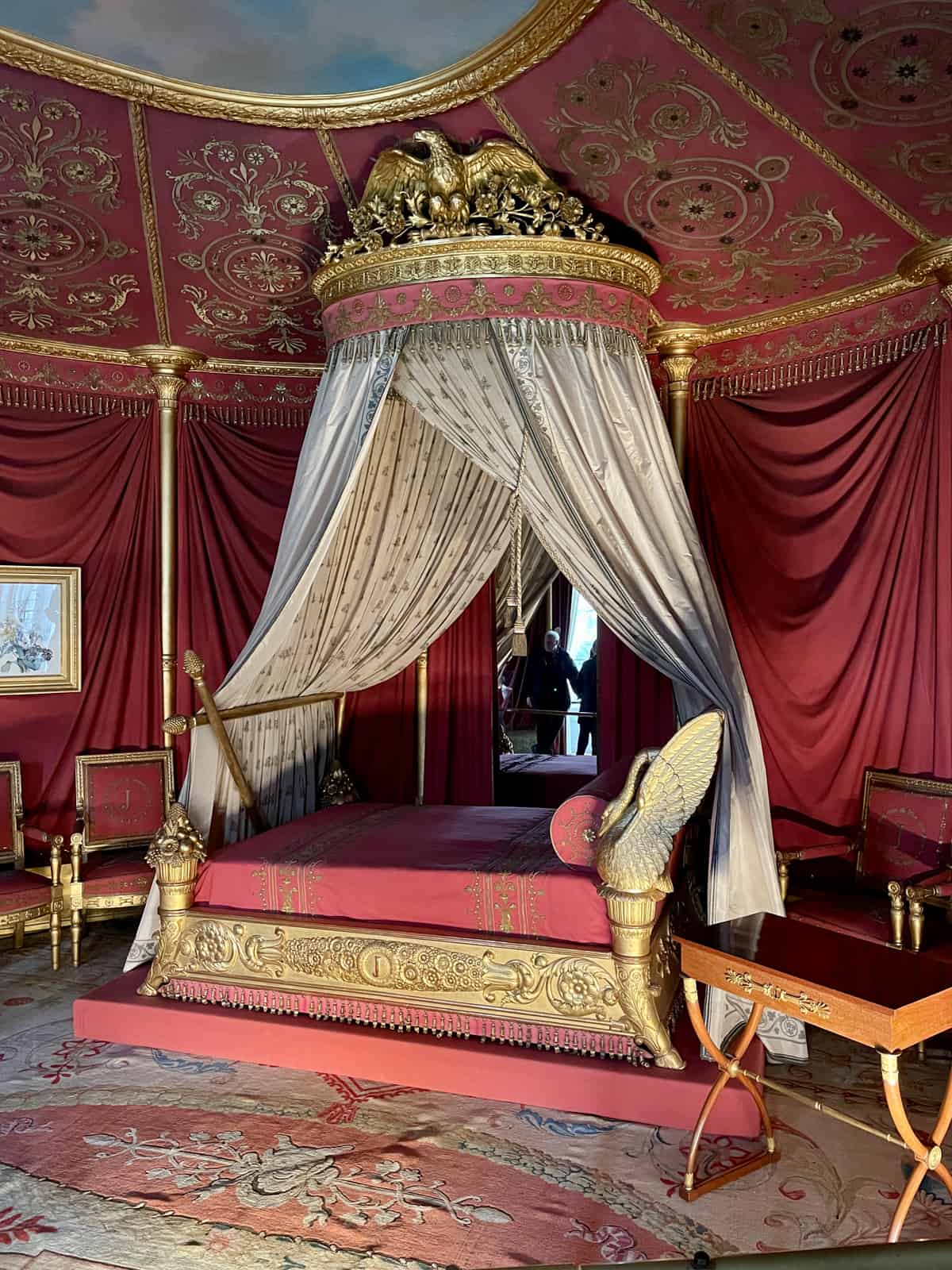 Walking through the residence turned museum, you'll see elegant architecture, exquisite furnishings, and breathtaking gardens. It's said that Josephine's hunger for collecting rare and exotic plants was because she missed her native Martinique.
Josephine added a number of enhancements to the property, including a theater, a music room, and a greenhouse.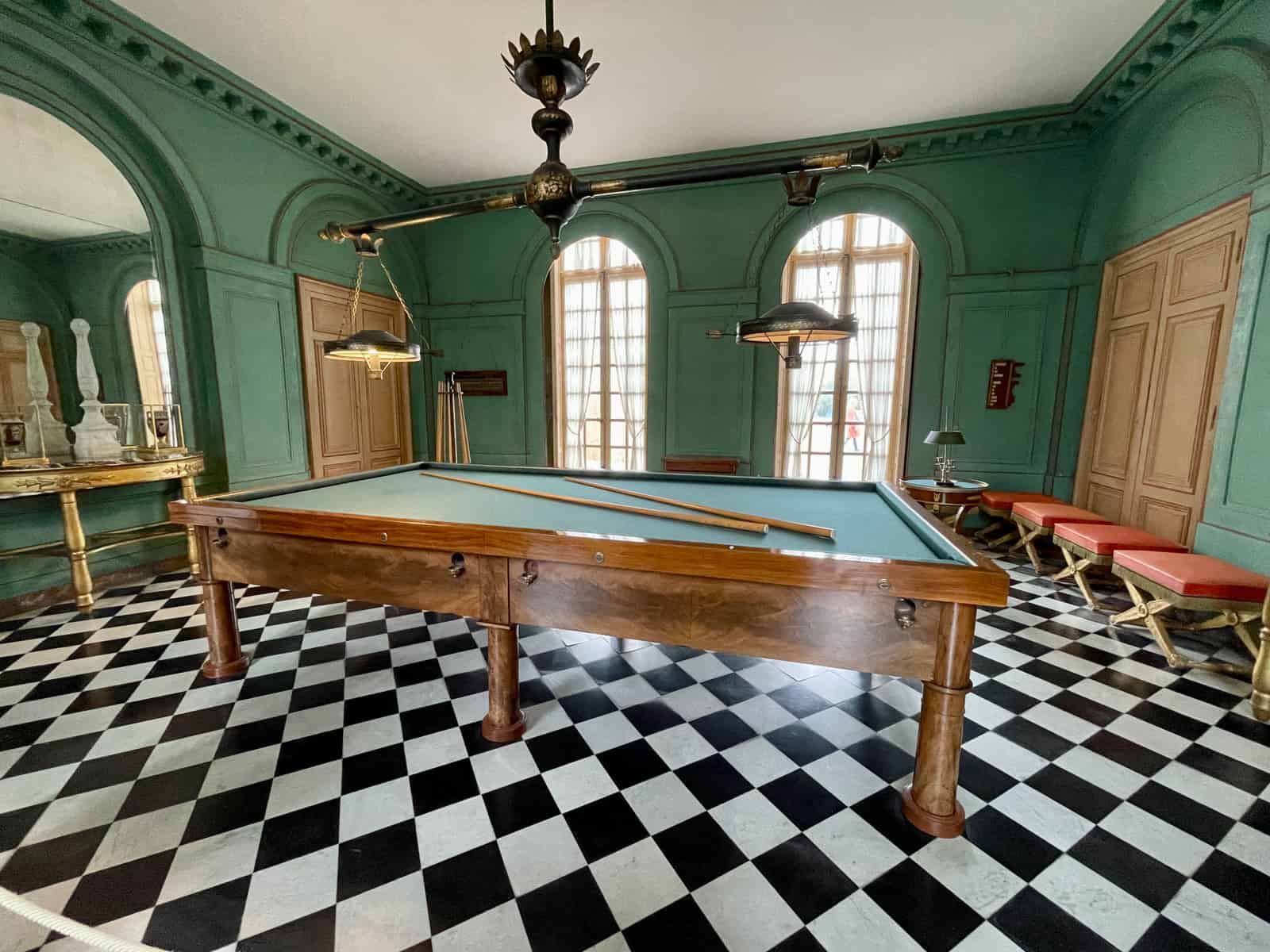 Don't miss the stunning gardens, featuring a wide variety of plant species and intricate landscaping.
Walk to the pond in the back to see the black swans, descendants of the swans given to Josephine by French Explorer Nicolas Baudin.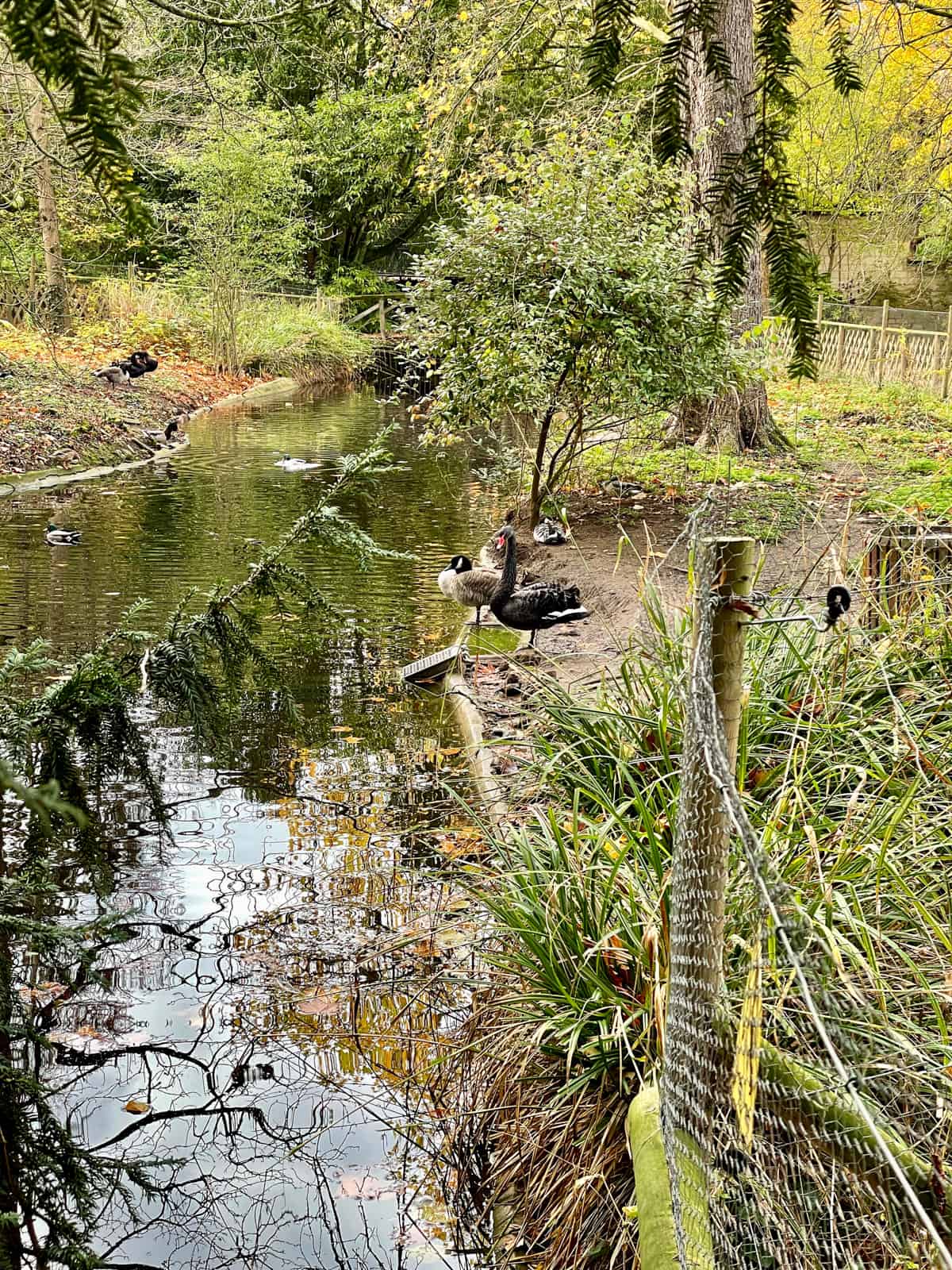 Our (very fun) tour guide shared that Josephine housed many different animals throughout her stay at Malmaison, including kangaroos and a very spoiled orangutan. The swans are the only animals still living there.
This was the primary residence of the Bonapartes until Napoleon's exile in 1814. It also served as the seat of Napoleon's French government from 1800 until 1802. Oh, and by the way, when Napoleon and Josephine divorced - she got the house.
The Palace of Versailles
The Palace of Versailles is a world-renowned historic landmark located just outside of Paris.
Originally built as a hunting lodge for King Louis XIII, the lodge was transformed into a magnificent palace by his son, King Louis XIV, in the 17th century.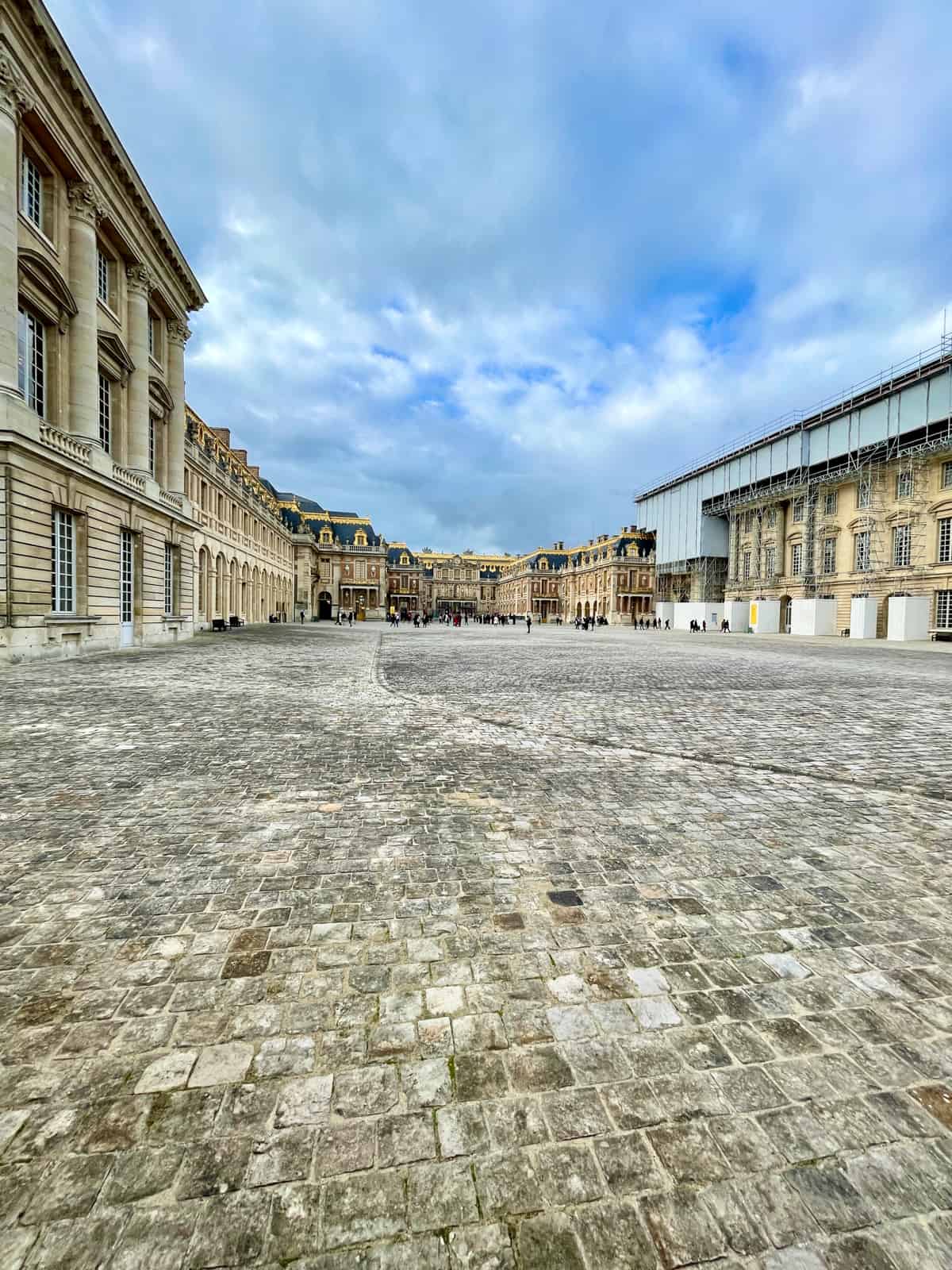 The palace is famous for its opulent architecture, lavish gardens, and ornate interior decorations.
We took a guided tour of the palace's numerous rooms, including the grand Hall of Mirrors and the royal apartments.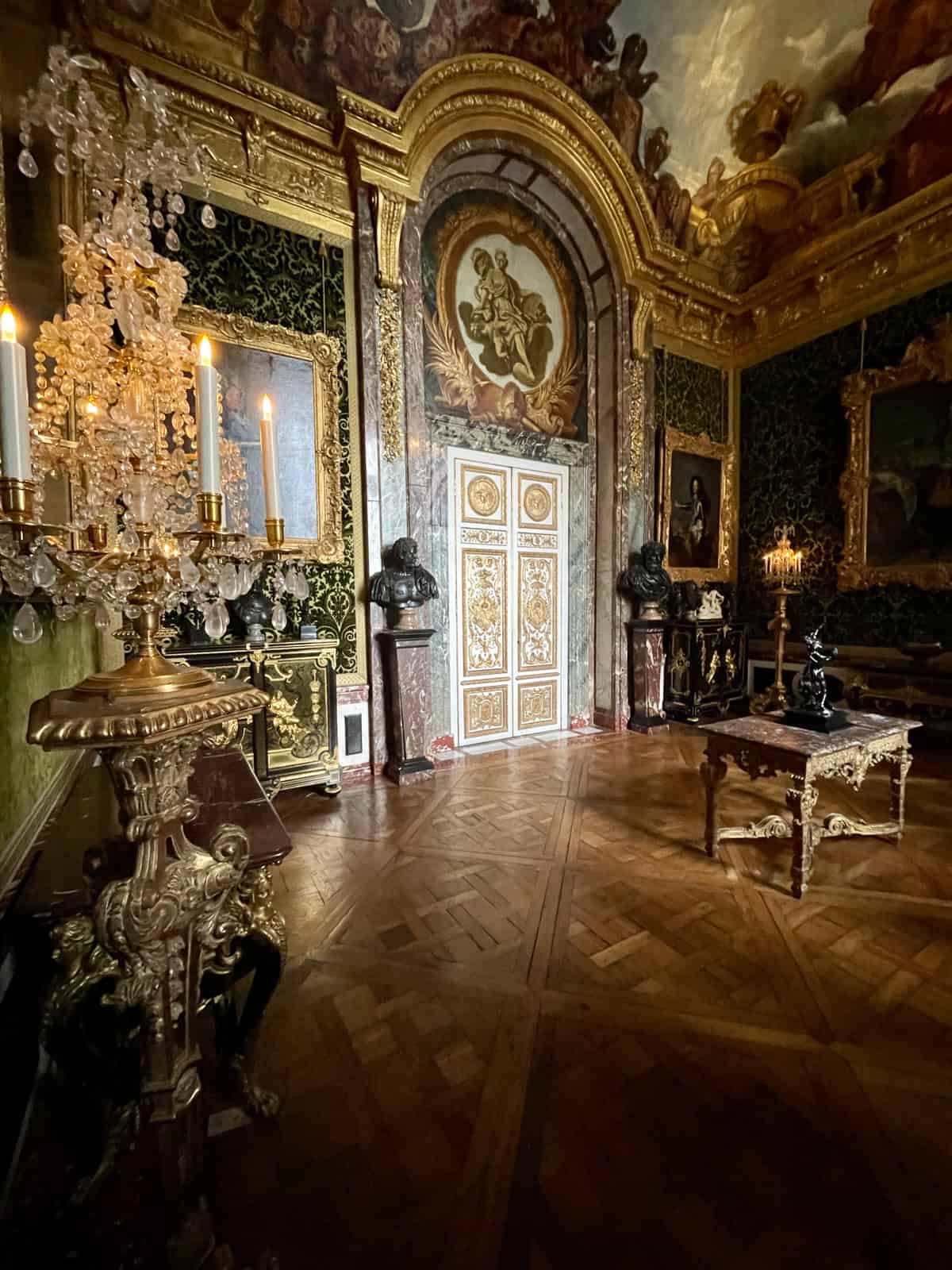 The palace also houses several museums and art galleries, showcasing collections of paintings, sculptures, and decorative arts from the 17th and 18th centuries.
Though the gardens are not quite as impressive in winter, you can only imagine how spectacular they are the rest of the year.
Paris at Night
On the last night of our cruise, I opted for a final excursion, the unique experience of exploring things to do in Paris at night.
Seeing the city at night gives you a different perspective. We explored the left bank, full of historic sites, and the right bank for upscale shopping and the Champs Elysees.
As it was November, some of the Christmas lights were up, and it was just gorgeous at night.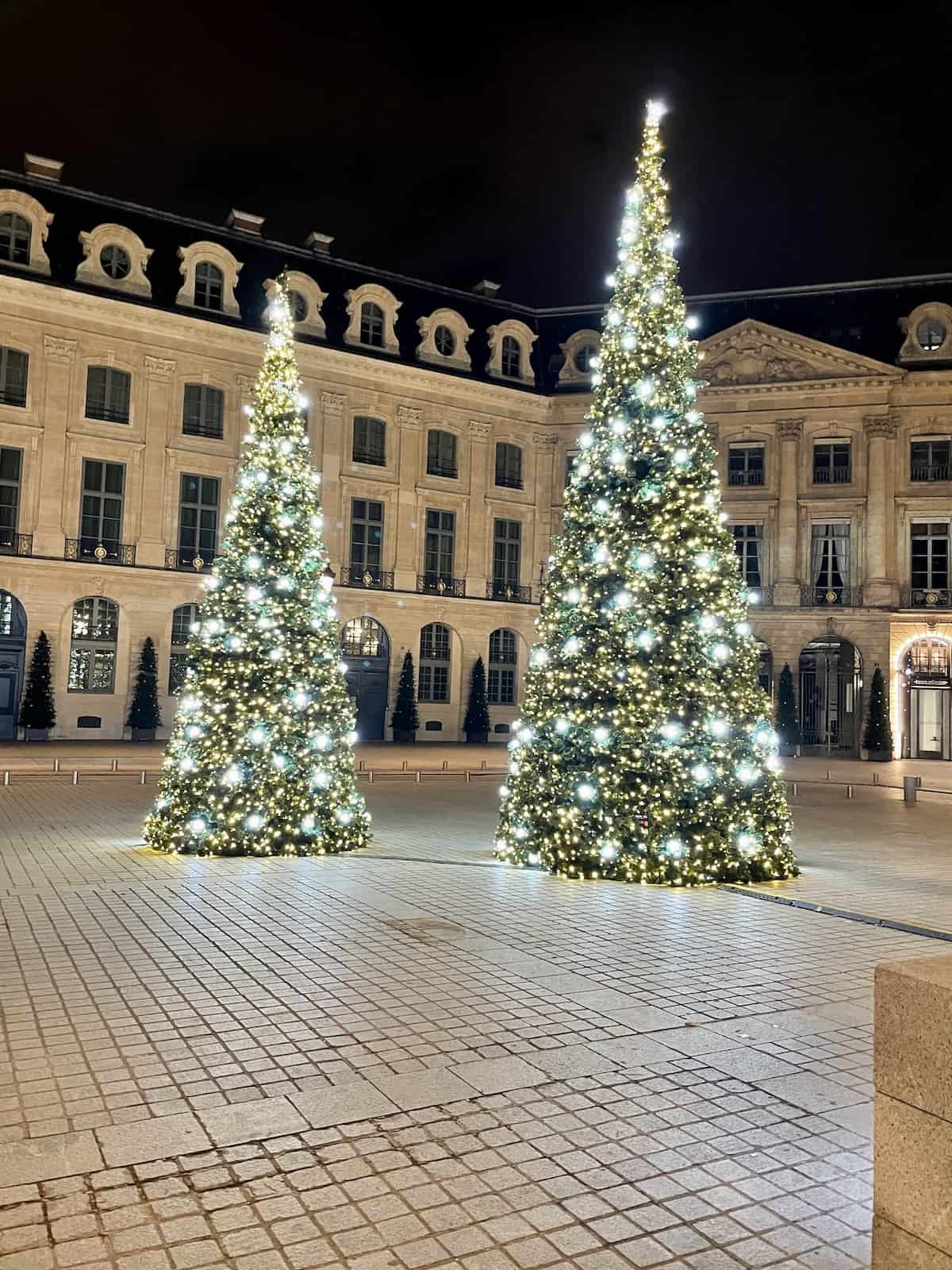 The theme changes every year, and this year (2022) was circus themed, so all the stores decorate to the theme.
We were able to see the twinkle of the Eiffel Tower up close. The lights only twinkle for 5 minutes on the hour now to save energy. It really is spectacular!
The excursions are led by knowledgeable and passionate guides who are dedicated to helping you get the most out of your time in Paris. If there is something you want to explore further on your own later, the guides can even give you suggestions.
You might even want to book a day or two before or after your cruise so you can take in the city on your own. There really is so much to see!
Be sure to book early, especially if you are thinking about traveling in high season. Spring and Fall are both very popular, but summer is also an incredible time to visit Paris.
With outstanding service, luxurious accommodations, stunning views, delicious cuisine, and unique excursions, you are sure to have an unforgettable experience on board one of their ships.
If you are looking for the best Paris river cruise, Paris to the Heart of Normandy is exceptional. There really is nothing like exploring the magic of Paris from the water.
Need help packing? Grab your free printable packing list!
To see more photos from this trip and around the world, be sure to follow me on Instagram.
Frequently Asked Questions
Will I get seasick on a river cruise?
Honestly, most of the time you will hardly know you are moving on a river cruise unless you look outside. It is a very gentle ride.
Can the chef accommodate my gluten-free allergy?
Yes! Just fill out the dietary restrictions page in the My Viking Journey account and remind the Maître d' once you are on board. There are also vegetarian options every day.
Do guests dress up for dinner?
The dress code is elegant casual for dinner. No jeans are permitted, but ties and jackets are optional.
Like our content? Follow us on Pinterest!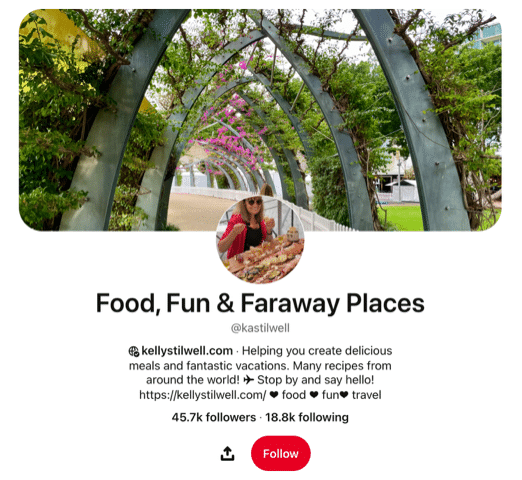 More Viking Cruises