When is the best time to cruise Alaska to see whales? This is probably the number one question people ask about cruising the Great Land.
After all, seeing whales in the wild is a bucket list trip for almost everyone. I've seen whales off the coast of Vancouver a couple of times, but I've never seen anything like this in real life. Can you even imagine?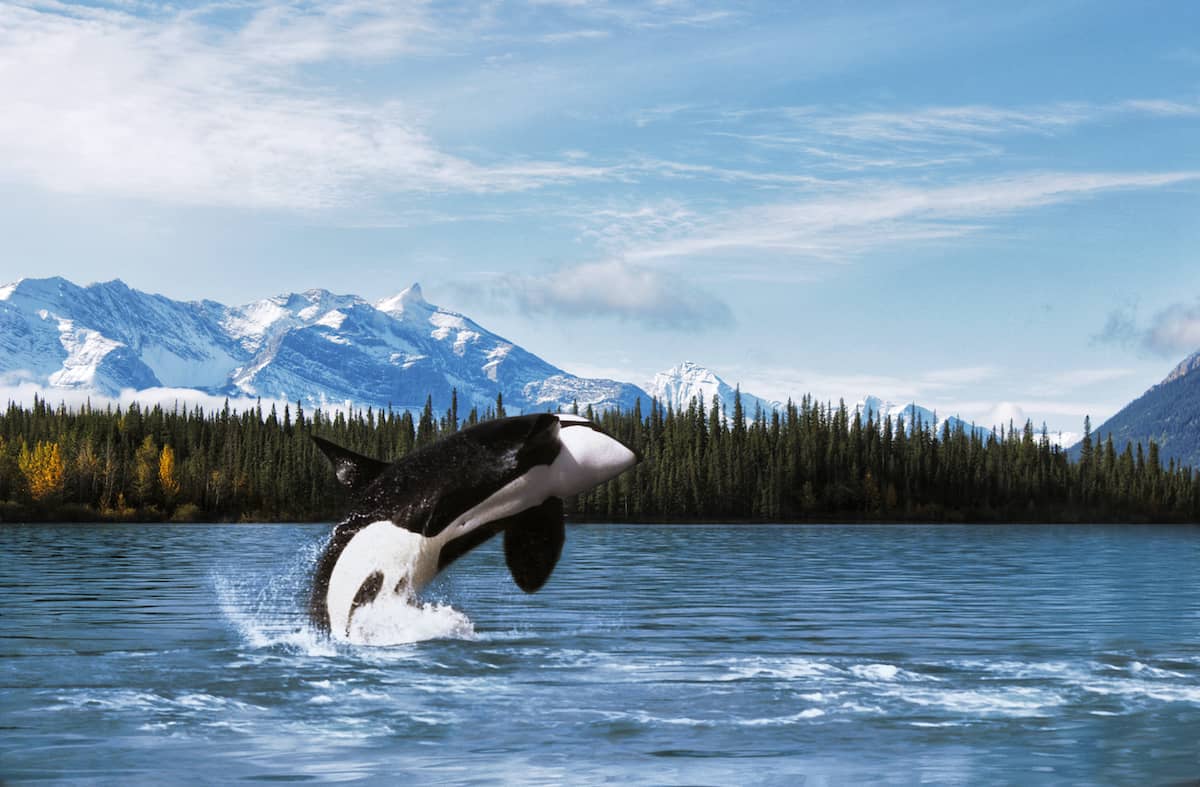 Where is Alaska?
Alaska is in the northwestern United States bordering Canada. It, along with Hawaii, is a non-contiguous state, meaning it does not border any other state.
When Should I Plan to Cruise Alaska?
A great time to cruise Alaska is between May and September. The peak season months for cruise season are July and and August, the warmest months of the year.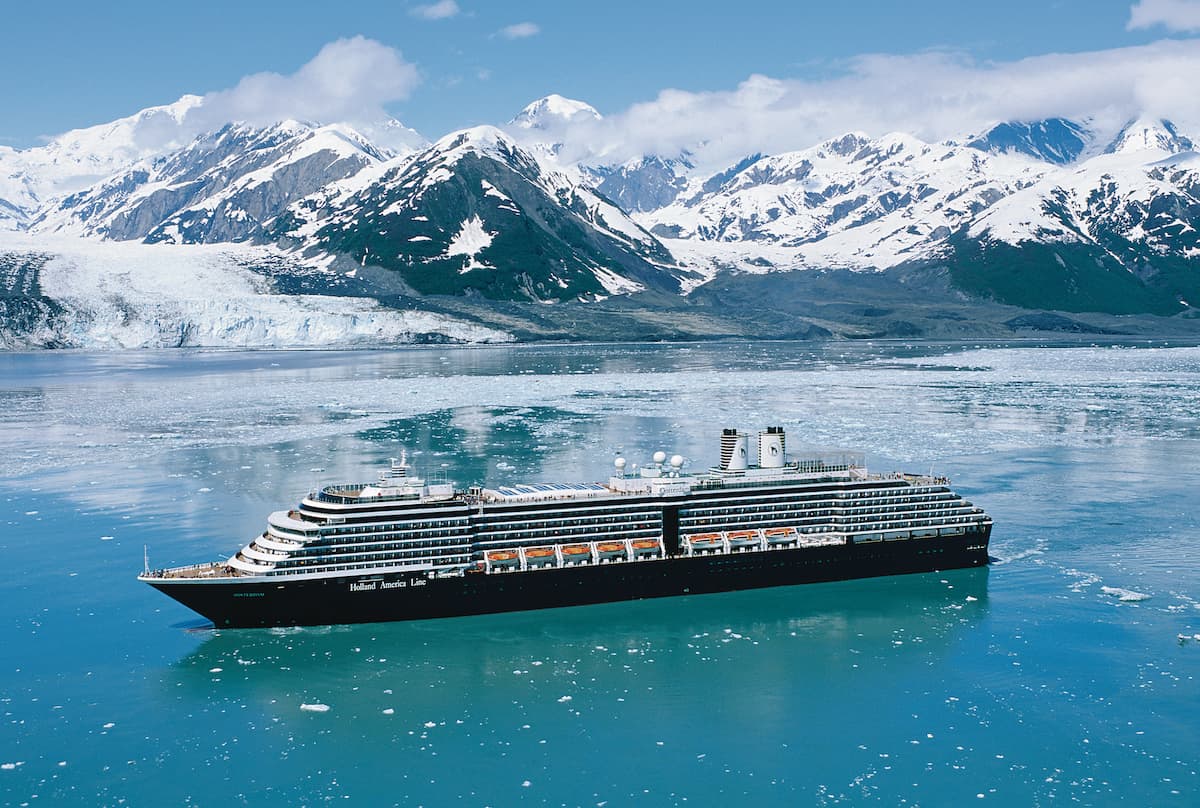 You absolutely can take a cruise to Alaska in April, but if you want to visit Denali National Park, you will want to wait until May when buses run in the park.
The weather is better at that point in the Spring, too, so you'll have a better chance of seeing a lot of wildlife. Another bonus of visiting in June is that the long days provide more hours of daylight.
You can also take a cruise ship vacation in October and November when there are fewer crowds, but it's a little cooler.
What About Seeing Whales?
The reason many people go to Alaska is for whale watching, and with good reason.
You'll find eight different various species of whales in the land of the midnight sun, including around 10,000 humpback whales that breed in Hawaii during the winter and come to Alaska for nourishment in the spring and summer.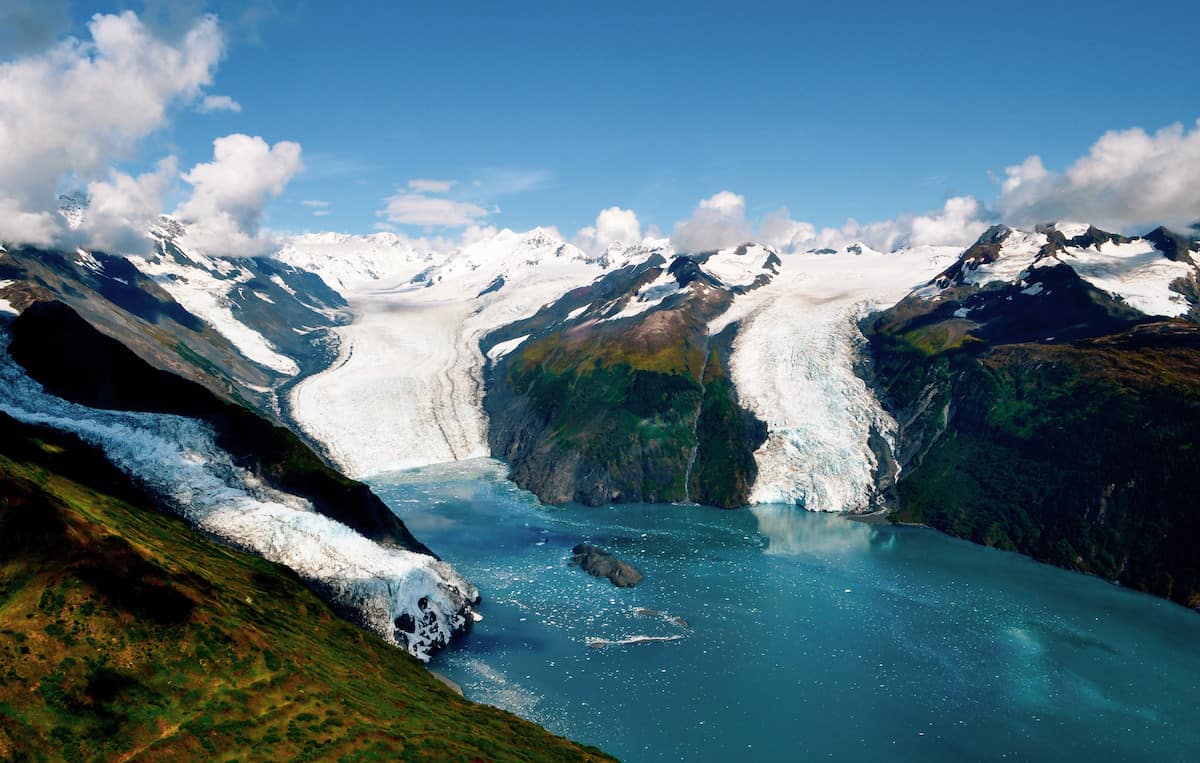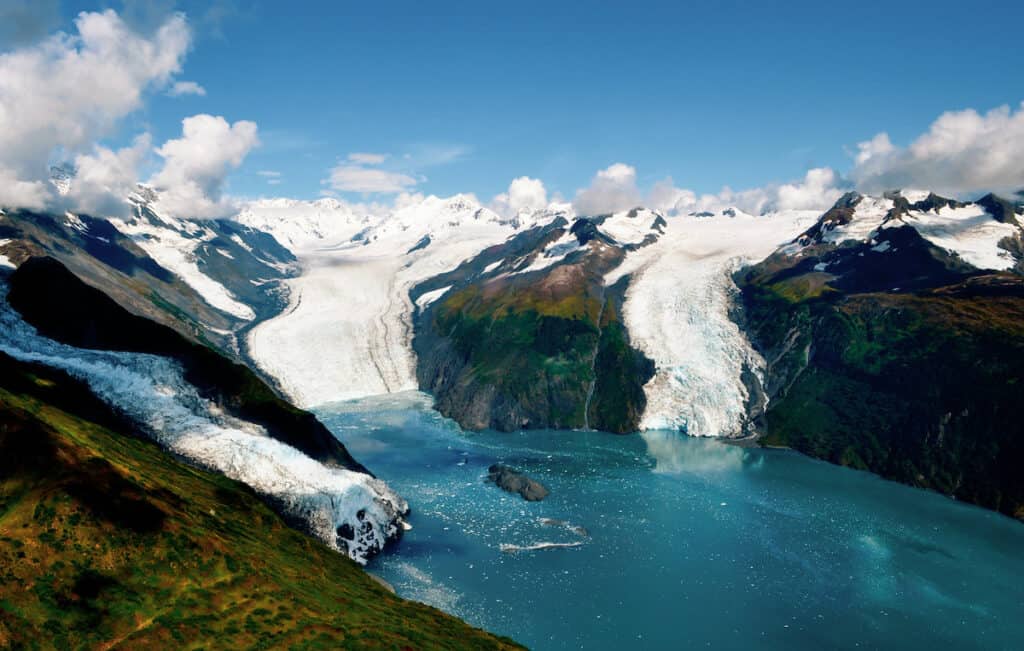 The best time to cruise Alaska to see whales is also the best time to cruise there; May through September.
What Kind of Whales Will I See?
Blue Whales
Gargantuan blue whales head to Alaskan waters in July and August, so if whale watching is at the top of your list, these are the best months to go.
Great Blue Whales are the largest and loudest animal on earth, with their tongues alone weighing as much as a baby elephant. Nothing prepares you for the magnificence of seeing these animals in the wild.
There was a point when blue whales faced possible extinction, so seeing them in the wild in Alaska is truly a bucket list experience.
Humpback Whales
These beauties are also known for the song-like sounds they make. They're also known for breaching, making these huge animals even easier to view!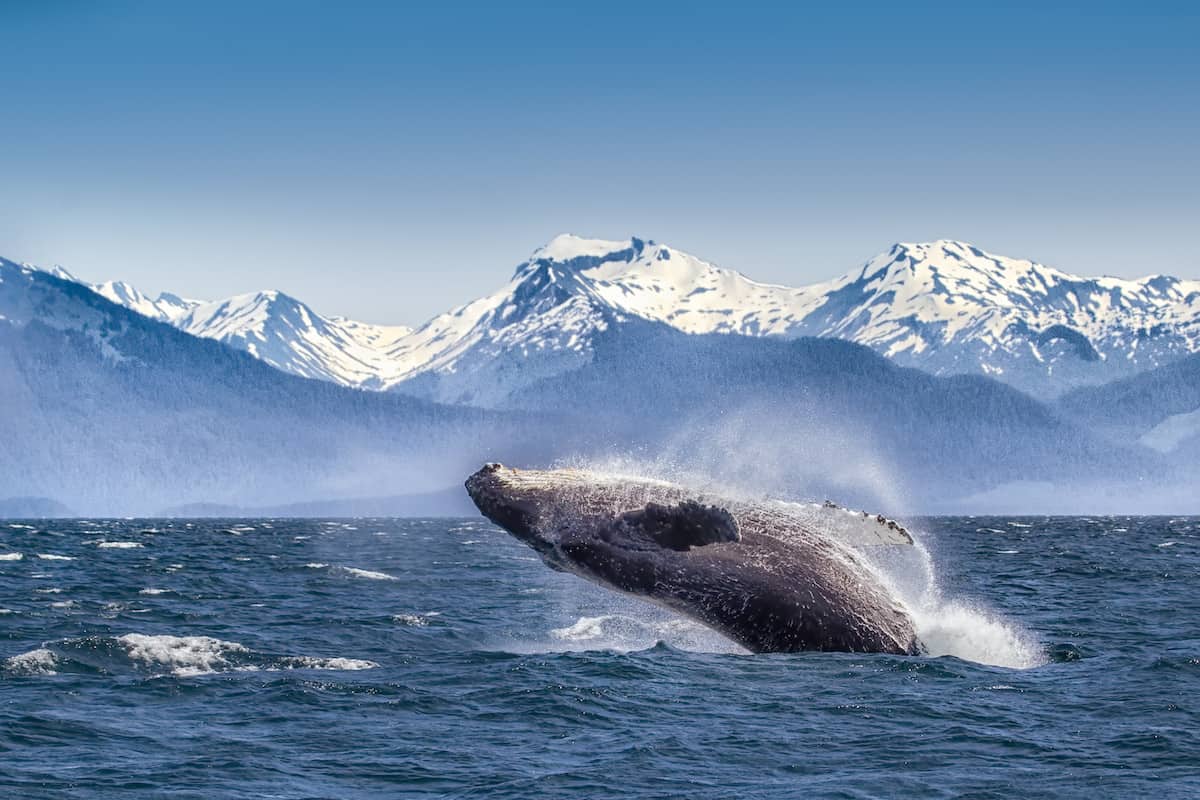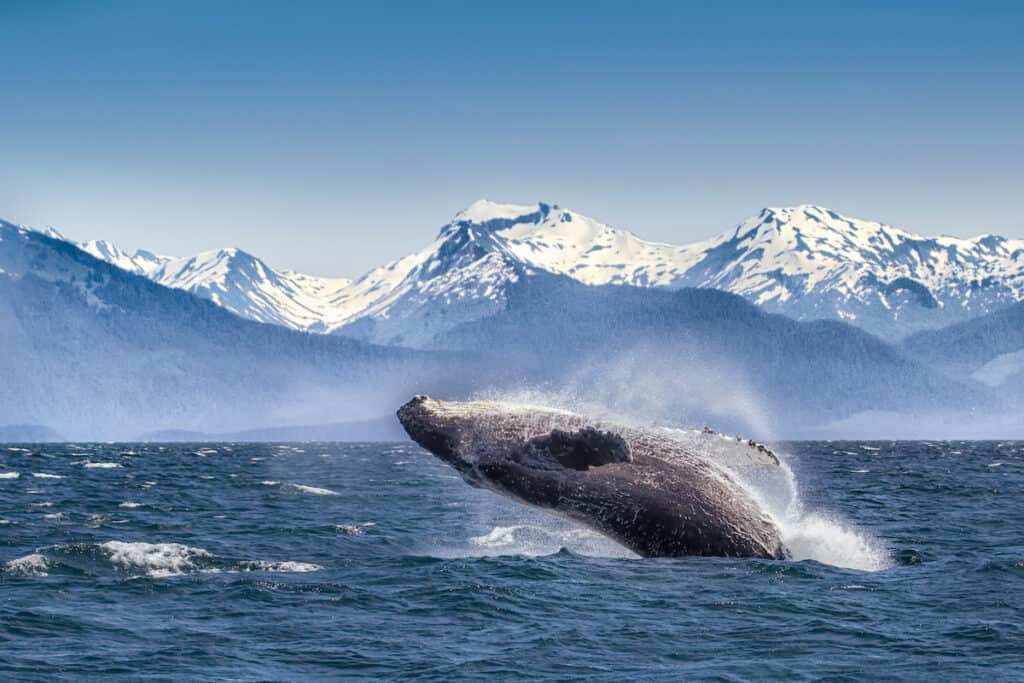 Growing up to 55 feet in length and weighing 25-30 tons, Humpback whales are huge, and they eat massive amounts of plankton, krill, and small fish.
More than 500 Humpback whales swim into Alaska's Inside Passage every summer. June and July are the best months to see these incredible creatures.
Beluga Whales
Near Anchorage in Cook Inlet there is a small group of around 300 Beluga whales. There are different larger groups of Belugas in Bristol Bay and Arctic areas.
Known as sea canaries for the many sounds they make, these white whales are critically endangered. It's really special to see be able to see them in the wild.
Belugas are usually seen south of Anchorage near Turnagain Arm when salmon are running. Mid summer months to the end of August is the best time to see them.
There's even a good chance you could see them from the shore! You may see their white backs breaking the surface of the water.
Orca Whales
Orcas, also known as killer whales, are those black and white whales seen breaching in so many photos.
Known to be very smart, they can be found in Alaska's bays and inlets all year long. The best time of year to see Orcas on a cruise is early May to June.
In addition to whales, there is an abundance of other wildlife in Alaska. You could see moose, black bears, brown bears, sea lions, sea otters, harbor seals, and bald eagles.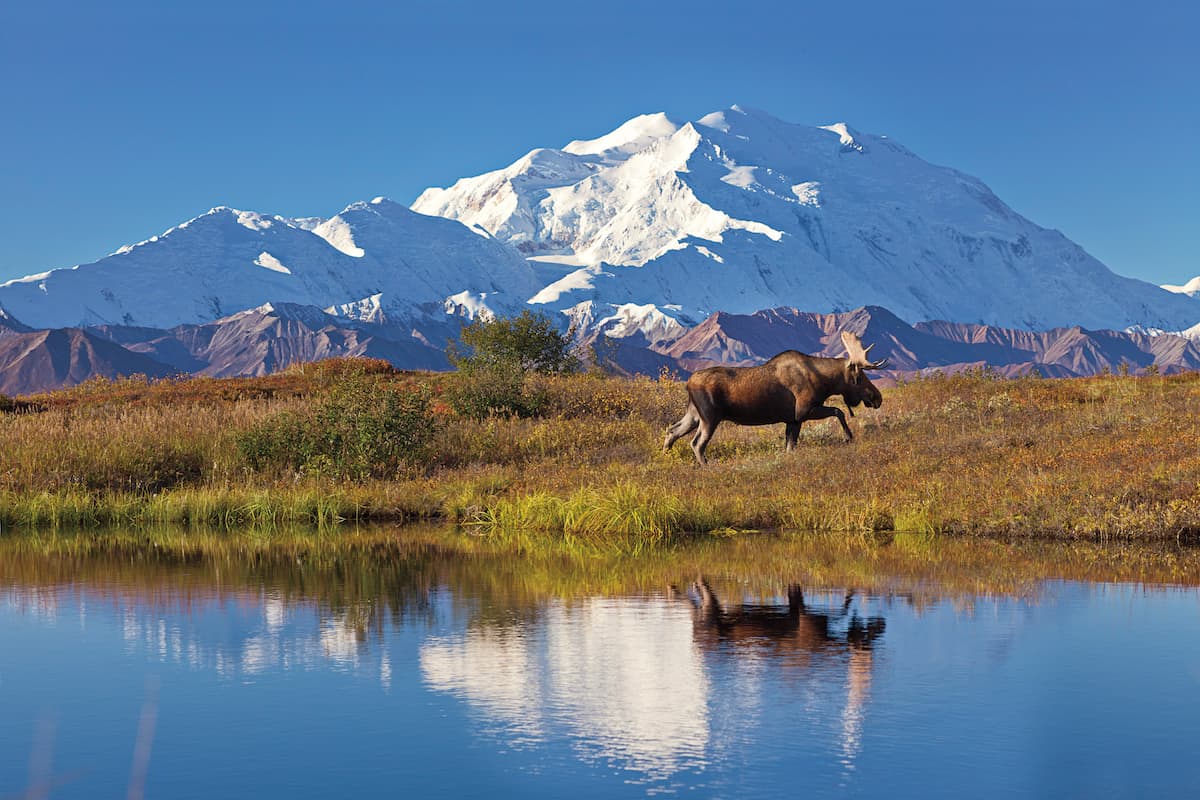 If an Alaskan cruise has been a bucket list item, it's time to start planning your trip now to be able to get the best rates and best cruise ship cabins and cruisetours.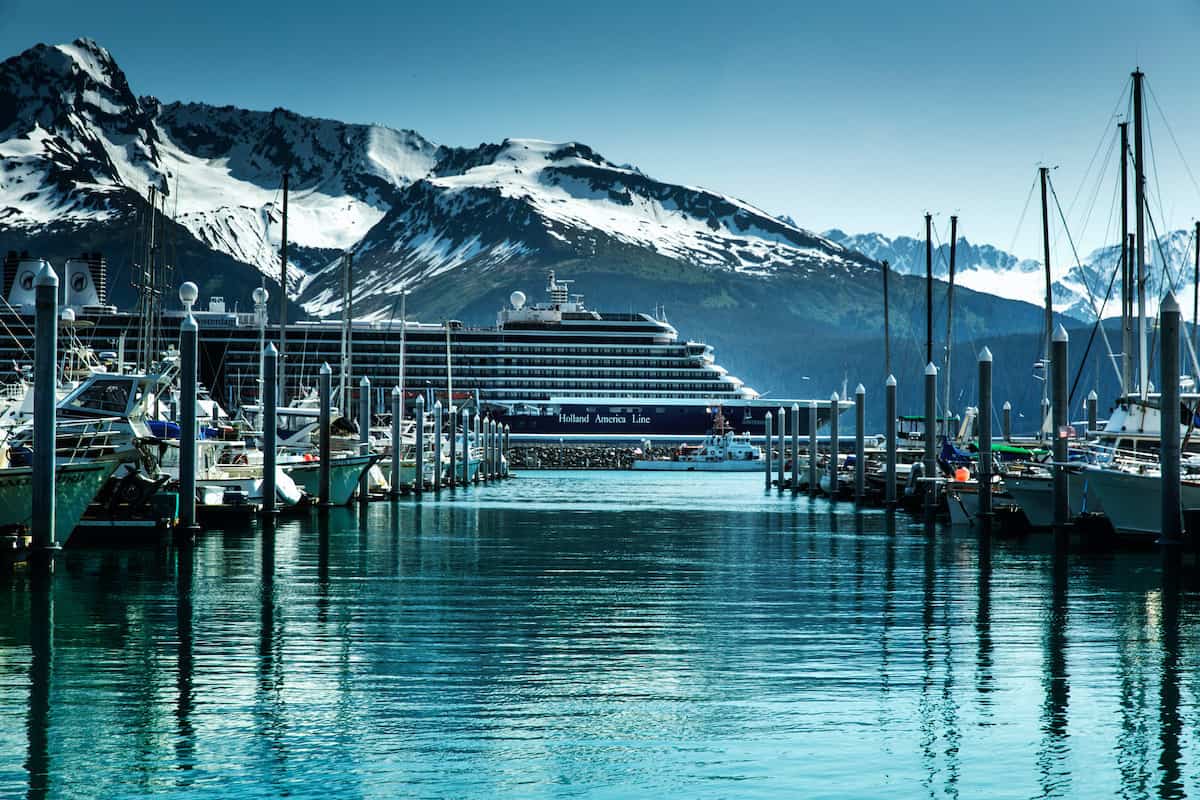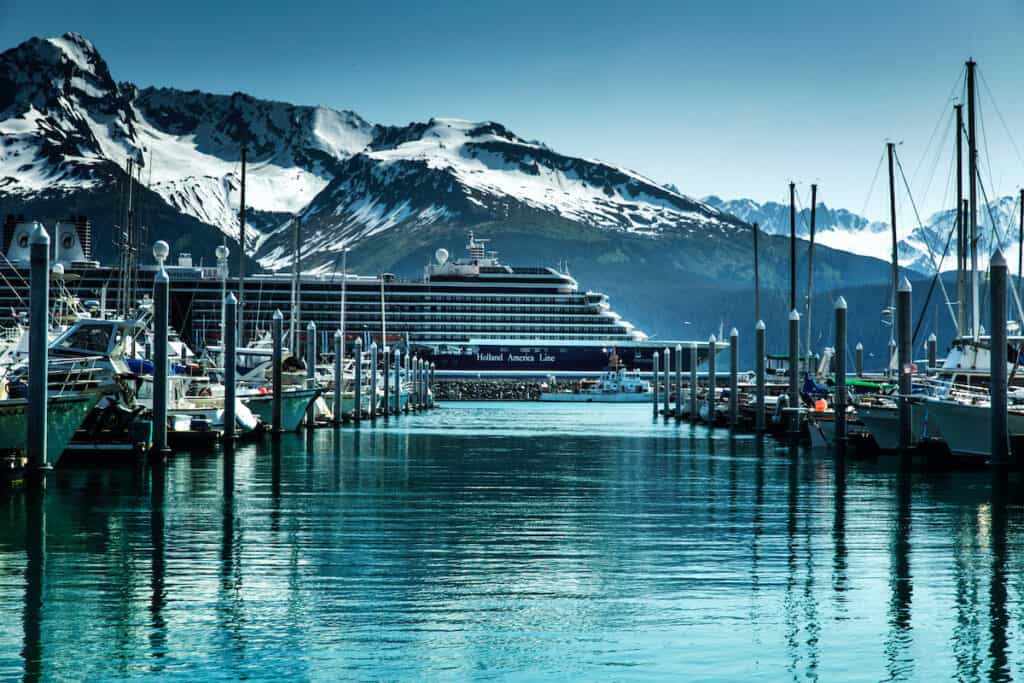 Neptune Suites
If you're planning something special, book one of The Neptune Suites! I mean, this is a once in a lifetime trip, right?!
The Neptune Suites are located in a private area on the ship. This is where you'll also have access to the Neptune Lounge. This Lounge features private cocktail parties, access to the best seats at the best restaurants, and 24-hour one-touch concierge service.
Let's just say staying in a Neptune Suite takes your cruise to a whole new level.
Holland America is celebrating 75 years of exploring the land of the midnight sun, so they know a little bit about showing off their love for Alaska! There really isn't a better way to see it.
Where You Begin the Cruise
In 2022 six Holland America Line ships will explore Alaska, either roundtrip from Seattle, Washington; roundtrip from Vancouver, Canada; or between Whittier, Alaska, and Vancouver.
Glacier Destinations
Every Alaska cruise includes a visit to one or more of Alaska's iconic glacier destinations. Choose from spots like Glacier Bay National Park, College Fjord, Hubbard Glacier and Twin Sawyer Glaciers of Tracy Arm.
The shore excursions on Holland America have been so fabulous for me. I just can't imagine how incredible it would be to see Alaska with them.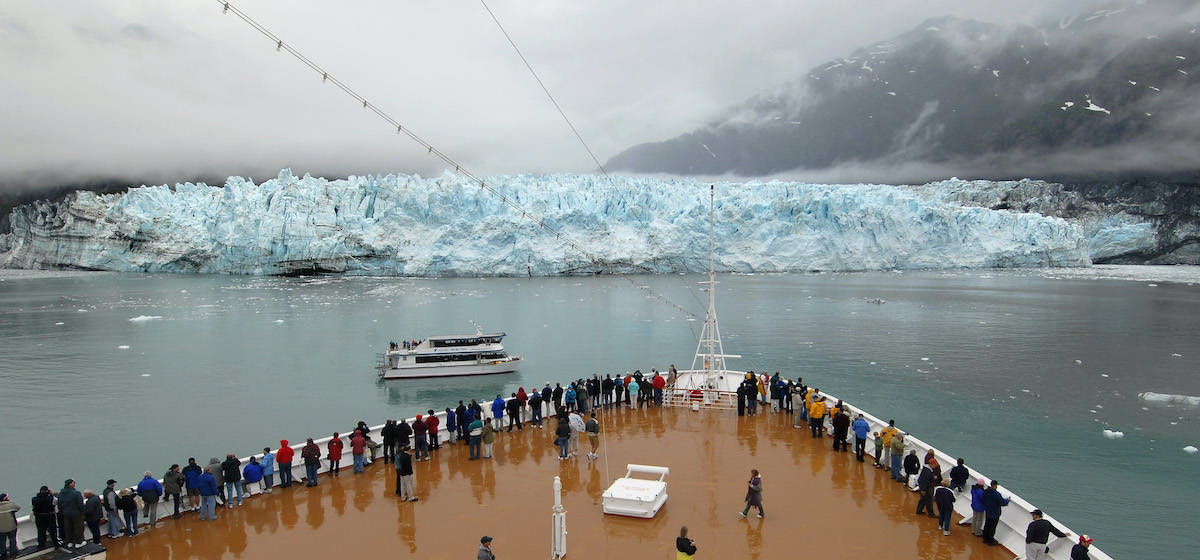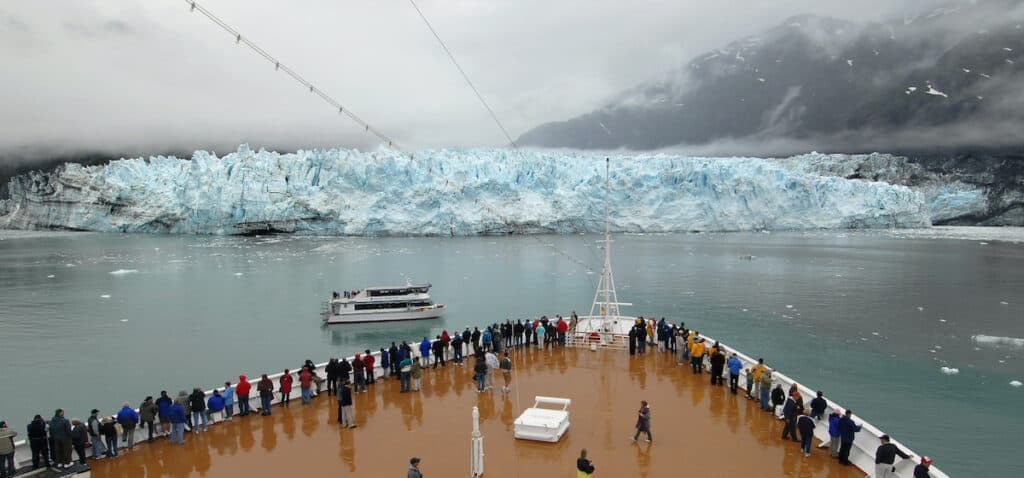 Ports of Call
Alaska ports of call include Juneau, Ketchikan, Sitka and Skagway. Cruises that feature Glacier Bay are led by a National Park Ranger and local Huna Tlingit guide. It's a true immersive experience.
EXC Talks
I loved the EXC Talks when I sailed Southeast Asia on the Holland America Maasdam a few years ago. The Holland America cruises offer such unique experiences, making for a truly unforgettable vacation.
The EXC Talks on the Alaska cruises explore the stories of real Alaskans. The tours highlight the best of each destination, with Port to Table cooking demonstrations showcasing the culinary traditions of the region.
You can even combine an Alaska cruise with an inland exploration of Denali National Park or to the unspoiled reaches of Canada's Yukon Territory on a Cruisetour.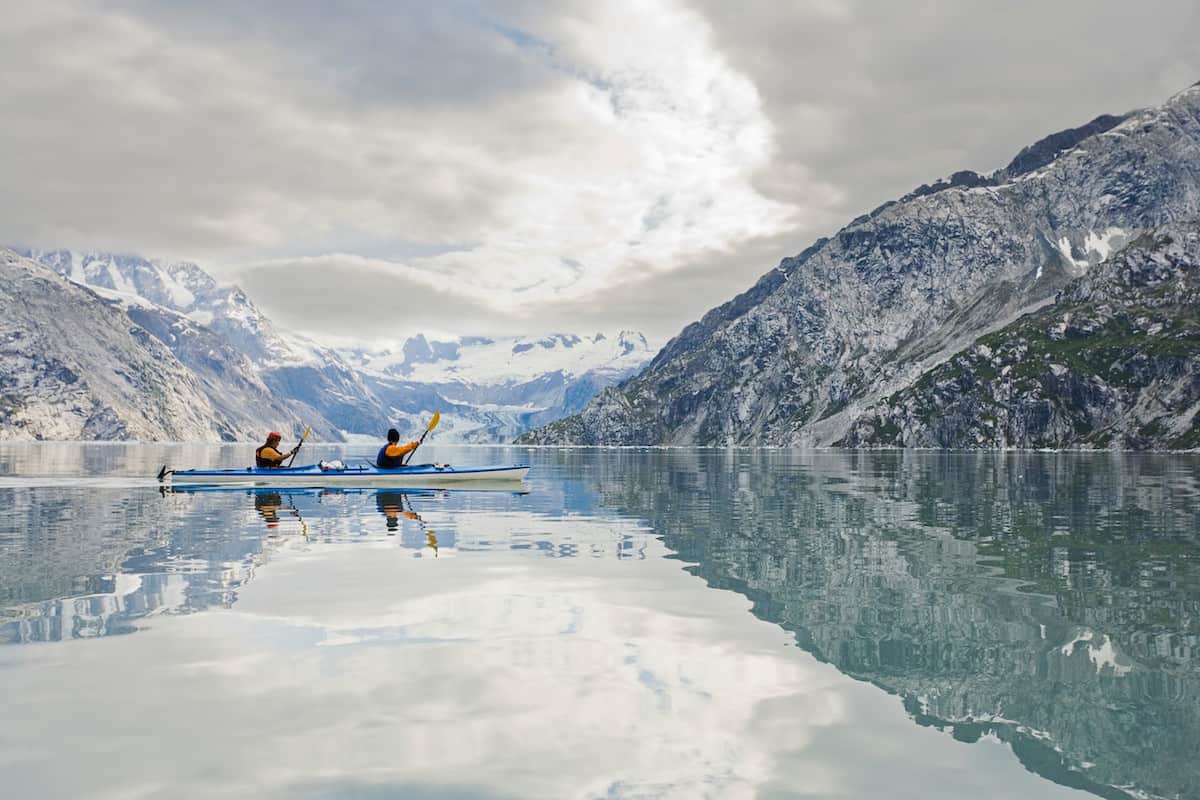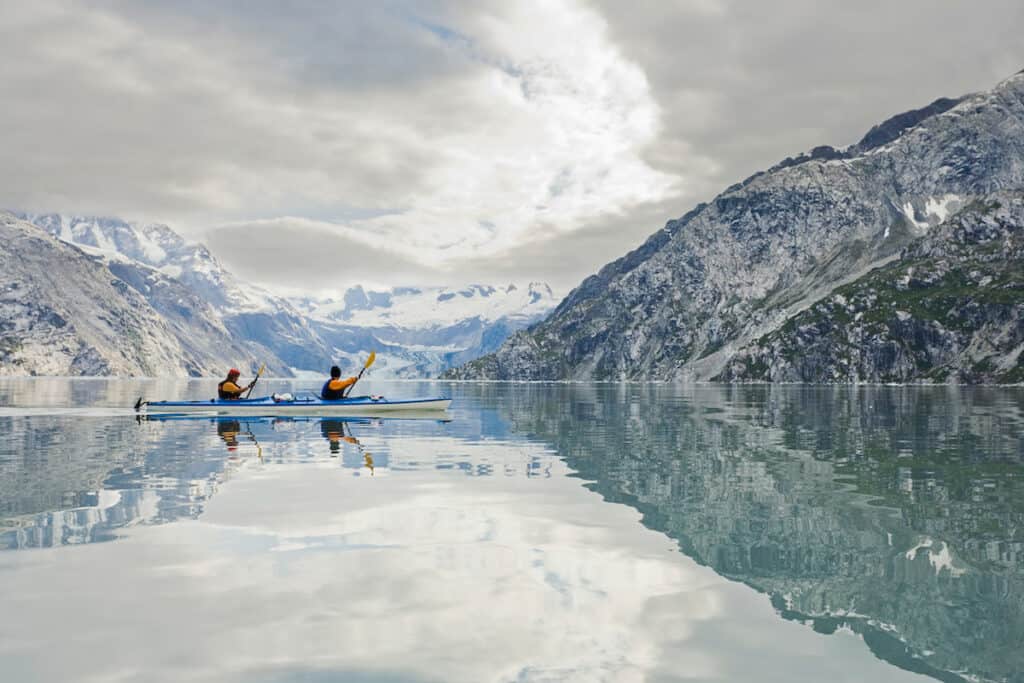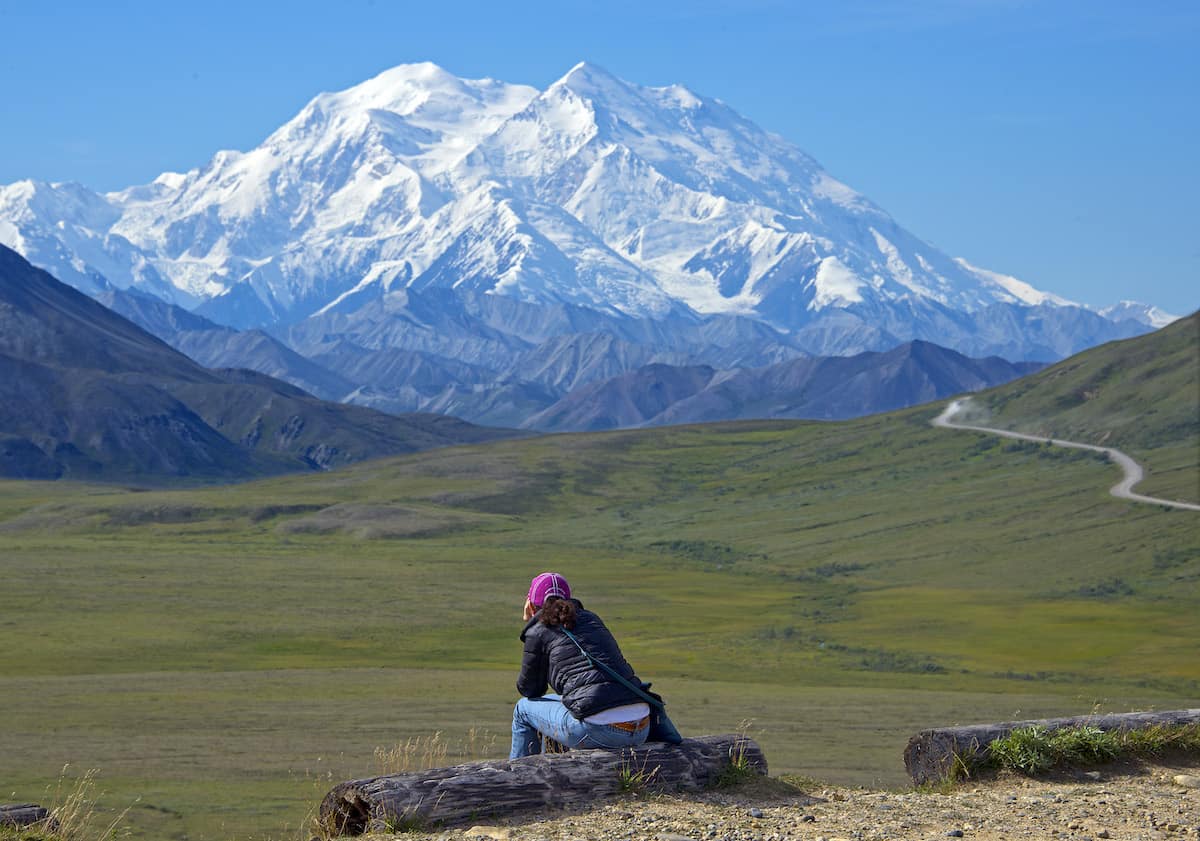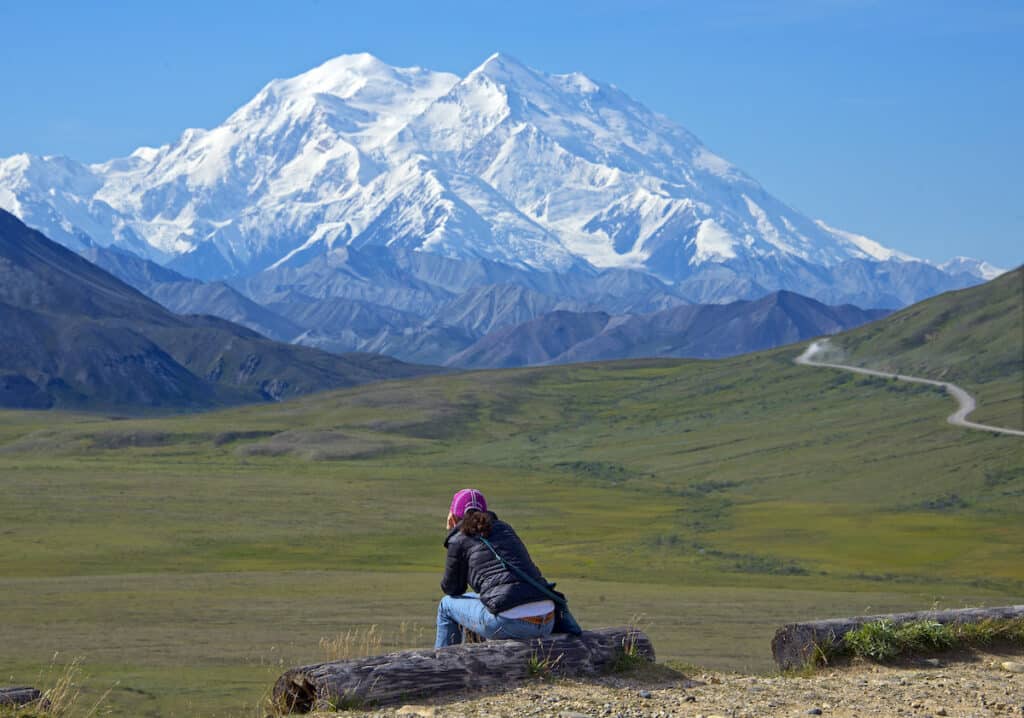 Frequently Asked Questions
Can you see whales from the cruise ship?
You may see whales right from the ship. The crew makes an announcement if a whale is spotted. If you have a verandah, be sure to spend some time scanning the water. You never know what you might see!
Which whales are seen the most in Alaska?
Humpback, Beluga, and Orcas are the most commonly seen whales in Alaska.
What's the best way to see whales closer up?
Taking an excursion with a captain who knows where the whales feed is the best way to get a closer look.
More About Cruising