A few years ago my family spent a weekend at Renaissance World Golf Village Resort on Florida's Historic Coast.
We had visited the area a few times before, but this time was a short trip to check out the Slammer & Squire golf course, followed by a one-night stay in Ponte Vedra.
My husband has become a really good golfer and my daughter and I both enjoy the game, so we were looking forward to a relaxing weekend on the course.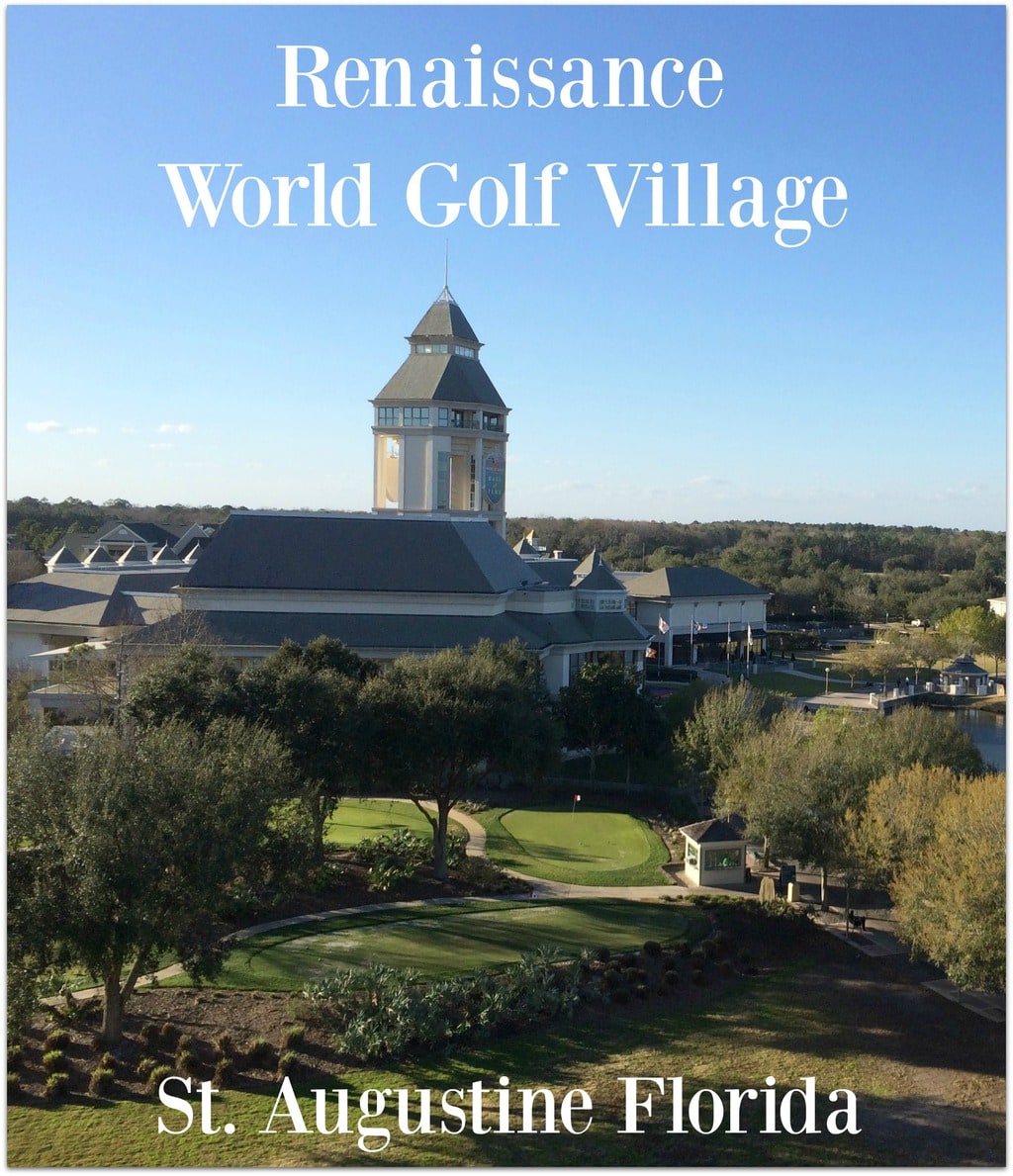 Staying at the Renaissance is always a treat. The last time we were there we stayed a little longer, so we were able to enjoy all the amenities offered, like the fitness center and pool.
The World Golf Hall of Fame and the IMAX theater are both right on the property, which is nice for when you don't want to drive anywhere.
In fact, I spent a couple of hours with Dr. Tony Parker, the Hall of Fame's official Historian, touring the new exhibits of the World Golf Hall of Fame.
So much has changed since my last visit, thanks to the work of Dr. Parker. It's really a must-see for anyone who loves the game of golf.
The restaurant at Renaissance World Golf Village Resort serves a huge buffet breakfast, lunch, appetizers, and dinner.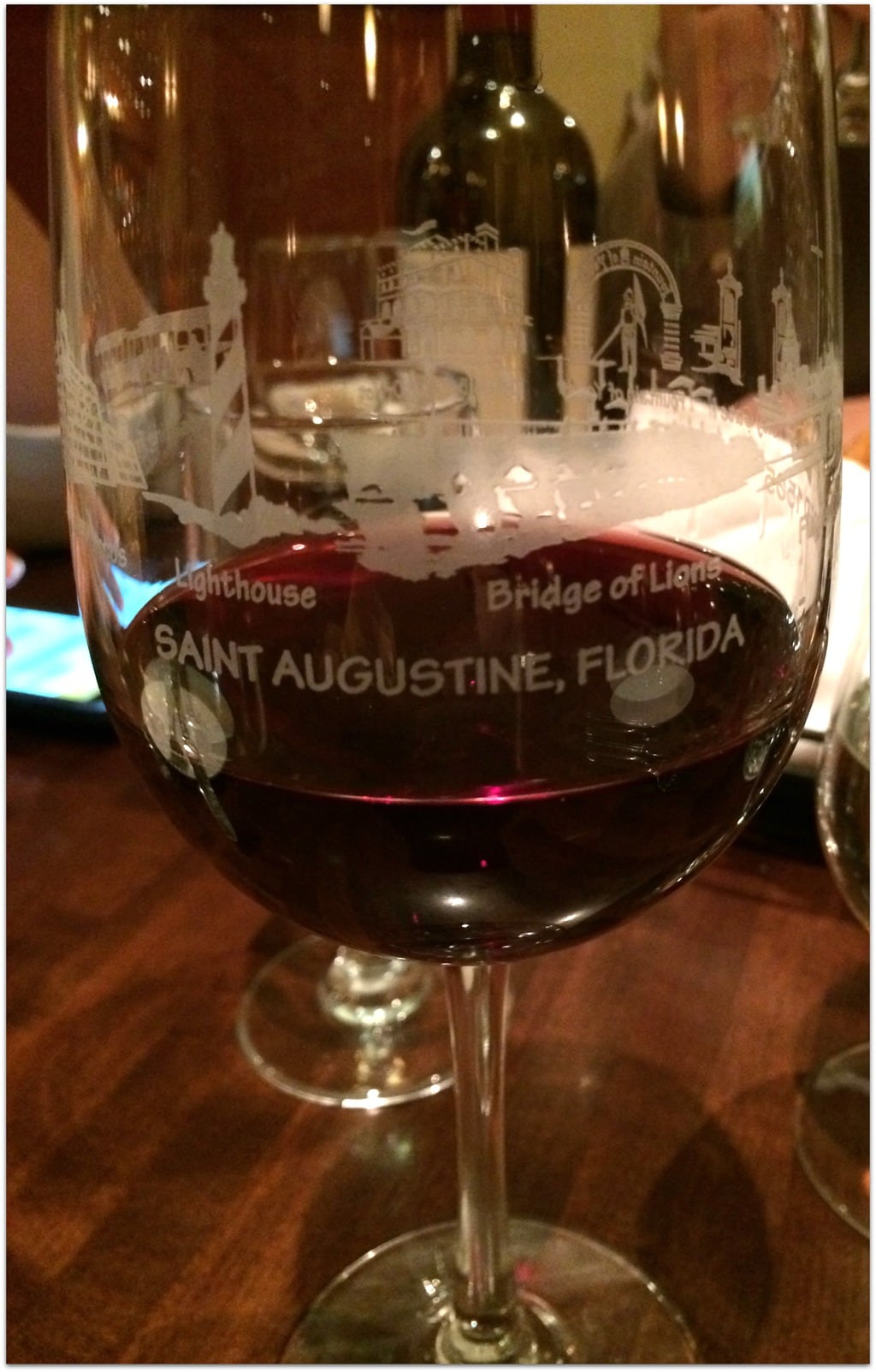 Two days in St. Augustine is never enough, so I encourage you to say longer; see the forts and browse the shops in the historic district.
If you've been a reader for any length of time, you know I love food, and St. Augustine is host to some really amazing restaurants!
Renaissance World Golf Village
This hotel is always such a pleasure. With a choice of a standard guest room, a junior suite, or a one-bedroom suite, there is a room that works for just about everyone.
When we travel with both of our teenage daughters, we usually get two rooms. As one is now at a college program, we decided to share a room with my younger daughter, and it worked out great.
All rooms feature a flat-screen TV, high-speed internet, and beds with luxurious pillow-top mattresses.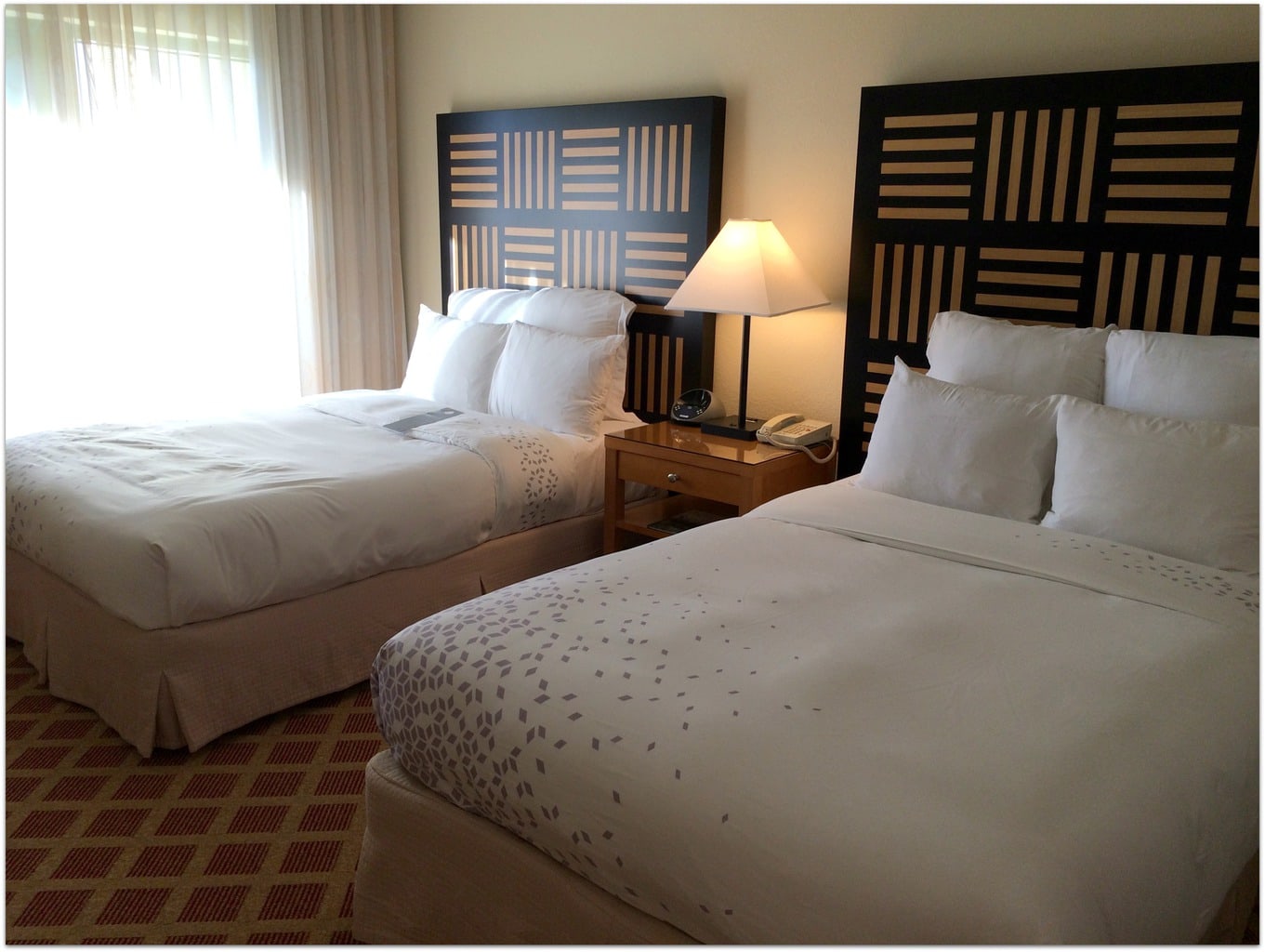 We had a fantastic view, and it was such a beautiful day. Mind you, it was the dead of winter and in the upper 70's.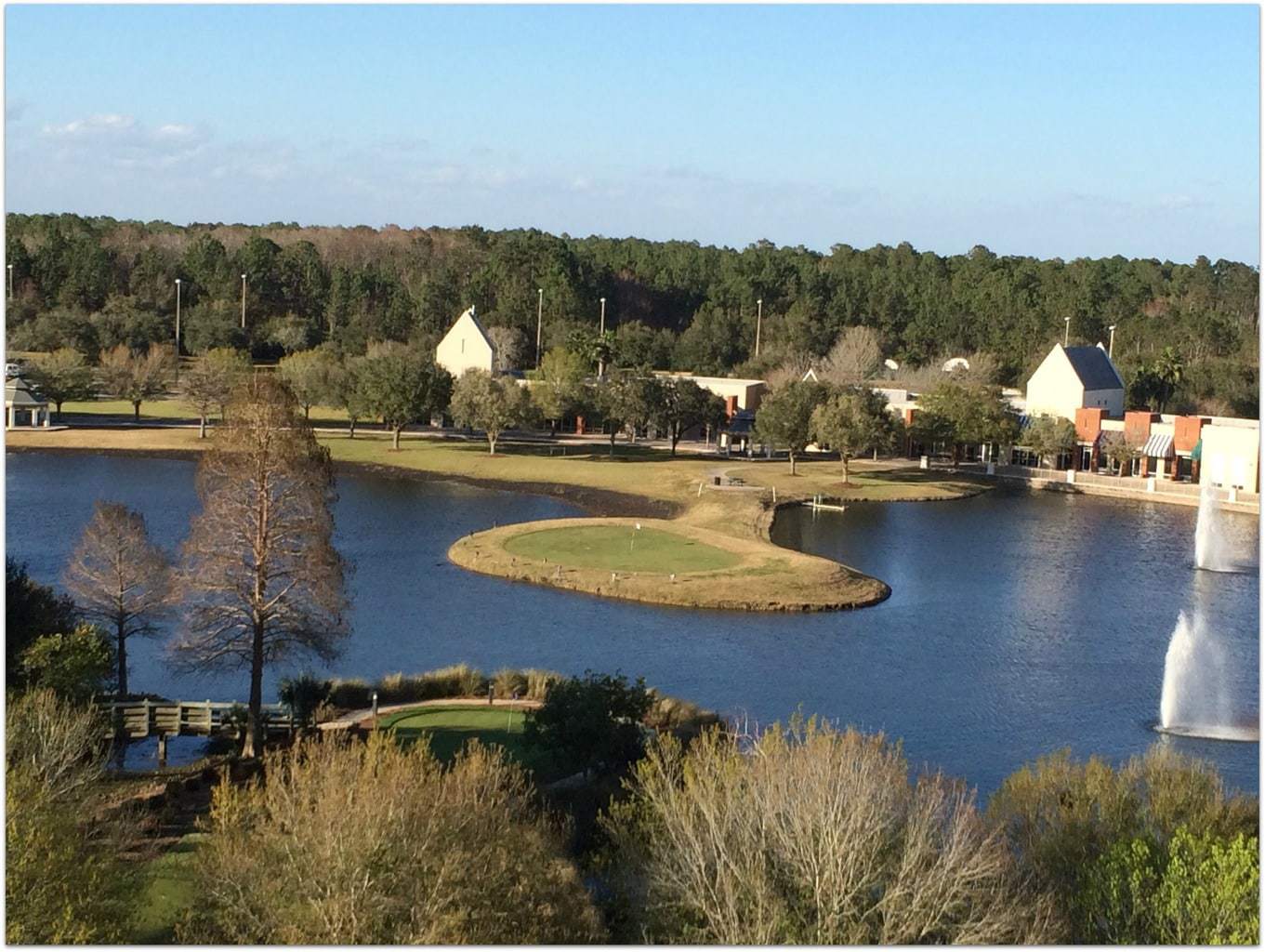 The seating on the balcony was nice, and a great spot to relax.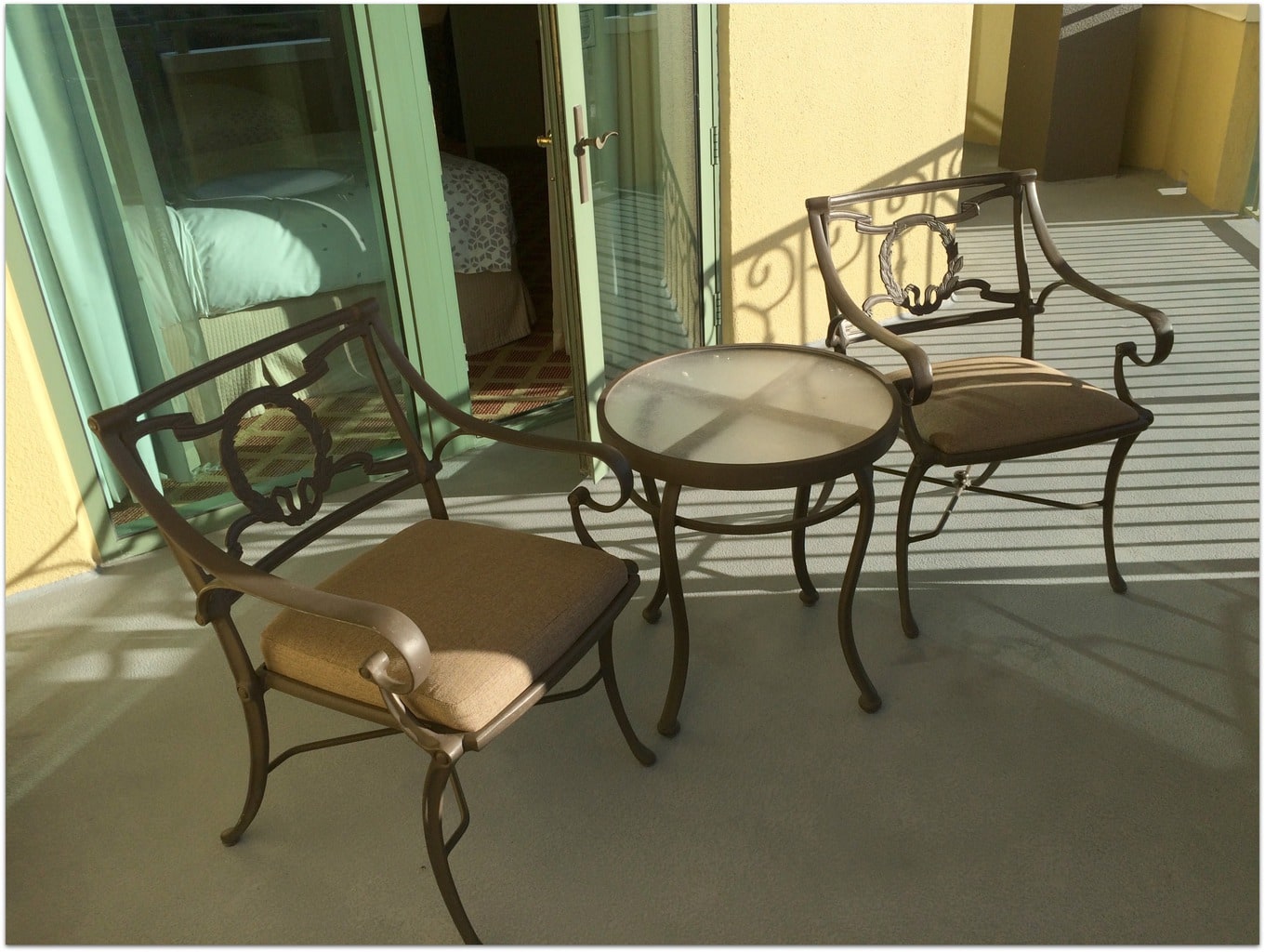 The gorgeous pool is heated seasonally, and you'll have a wonderful fitness center available with cardio equipment as well as free weights. There is also a jogging/fitness trail, a biking trail, and miniature golf.
Though there is not a spa on the property, the Renaissance World Golf Village is affiliated with a spa about six miles away, and the hotel does provide free transportation. I wish I had been able to check it out, but it's definitely on my list for next time.
My daughter loves video games, so she spent a little time in the video arcade. I had forgotten how long it had been when I challenged her to a game of Ms. PacMan. Let's just say I didn't win, but we had a blast!
Golf at World Golf Village
You'll find two championship golf courses at World Golf Village; the Slammer & Squire and the King & Bear. In fact, the King & Bear is the only golf course in the world that was co-designed by Jack Nicklaus and Arnold Palmer. The Slammer & Squire is a Par 72 course designed by Bobby Weed and inspired by Sam "The Slammer" Snead and Gene "The Squire" Sarazen.
On this visit, all three of us played the Slammer & Squire. So many people think golf is for older, retired people, and it's a shame because we have a blast when we play together as a family.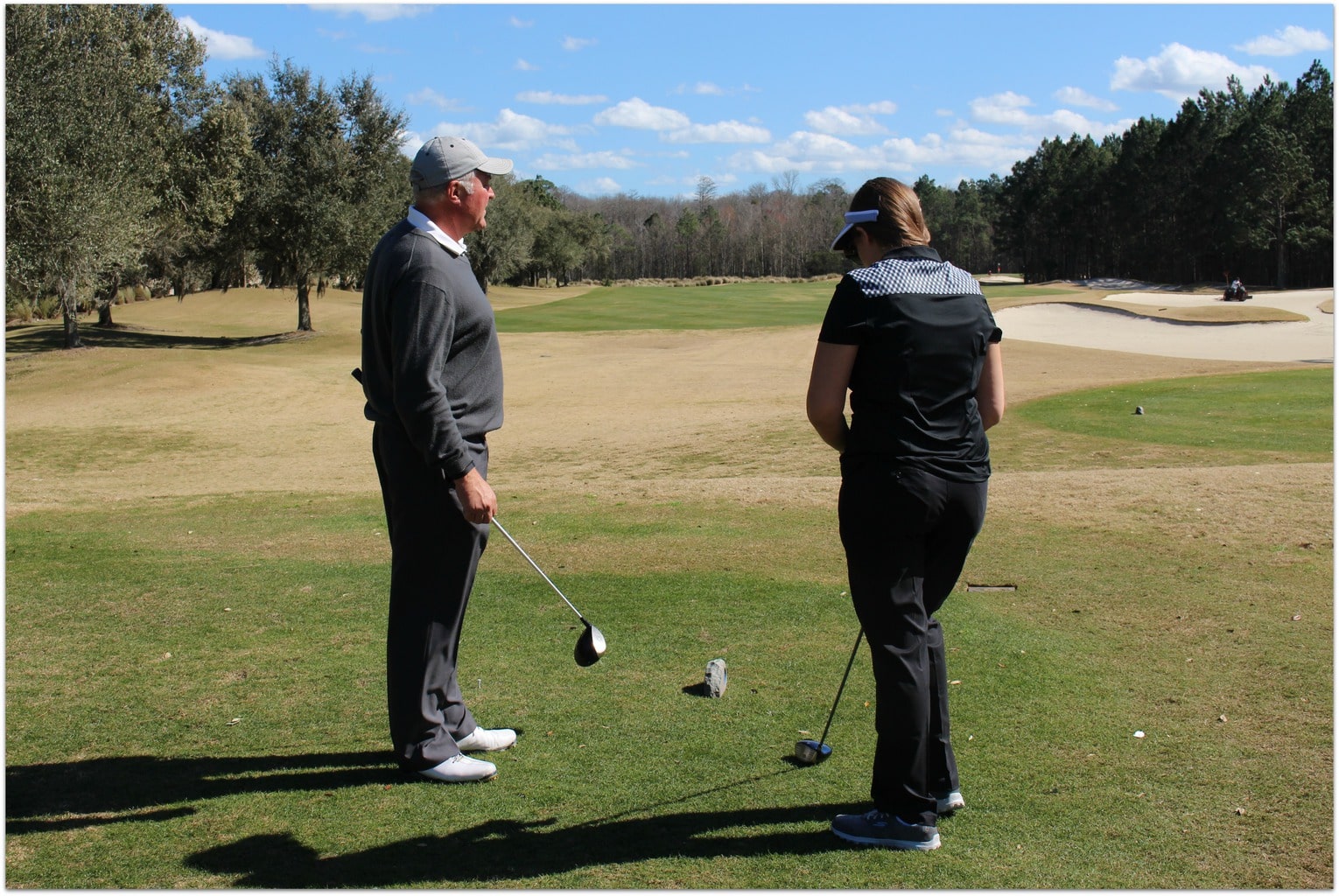 My sixteen-year-old daughter loved the GolfBoard, the first and only surf-inspired, motorized vehicle built just for golf. You may remember when I rode one at the King & Prince Resort last year.
My daughter rocked it, and only gave me a ten-minute chance to ride it!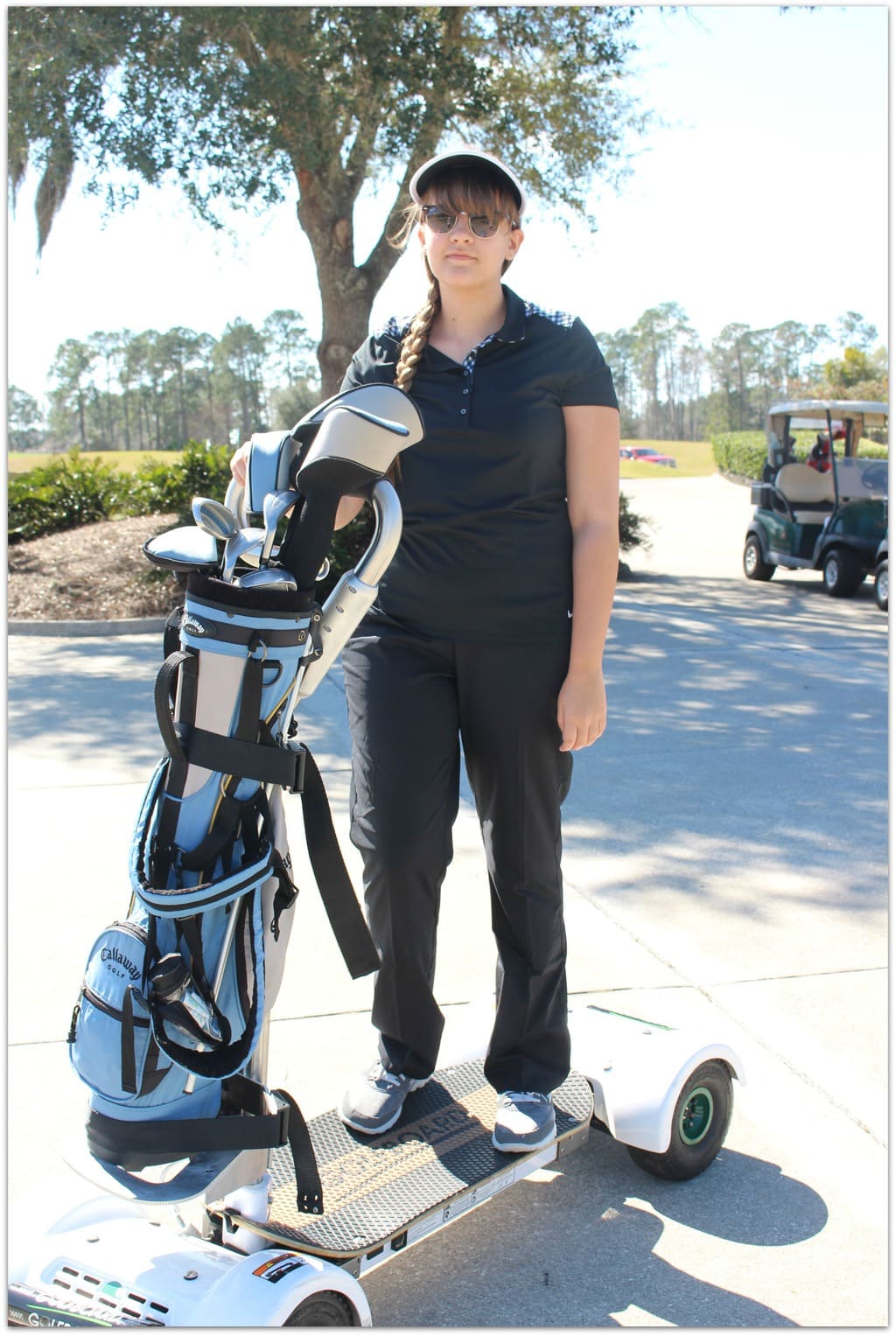 This was the first time I had played this course, but my husband had played it a few times before. He remembered how deceiving the false fronts were. I said that just made it more challenging. I think he may have growled at that comment!
I guess that's the difference between someone who plays very seriously and someone who plays more just for fun.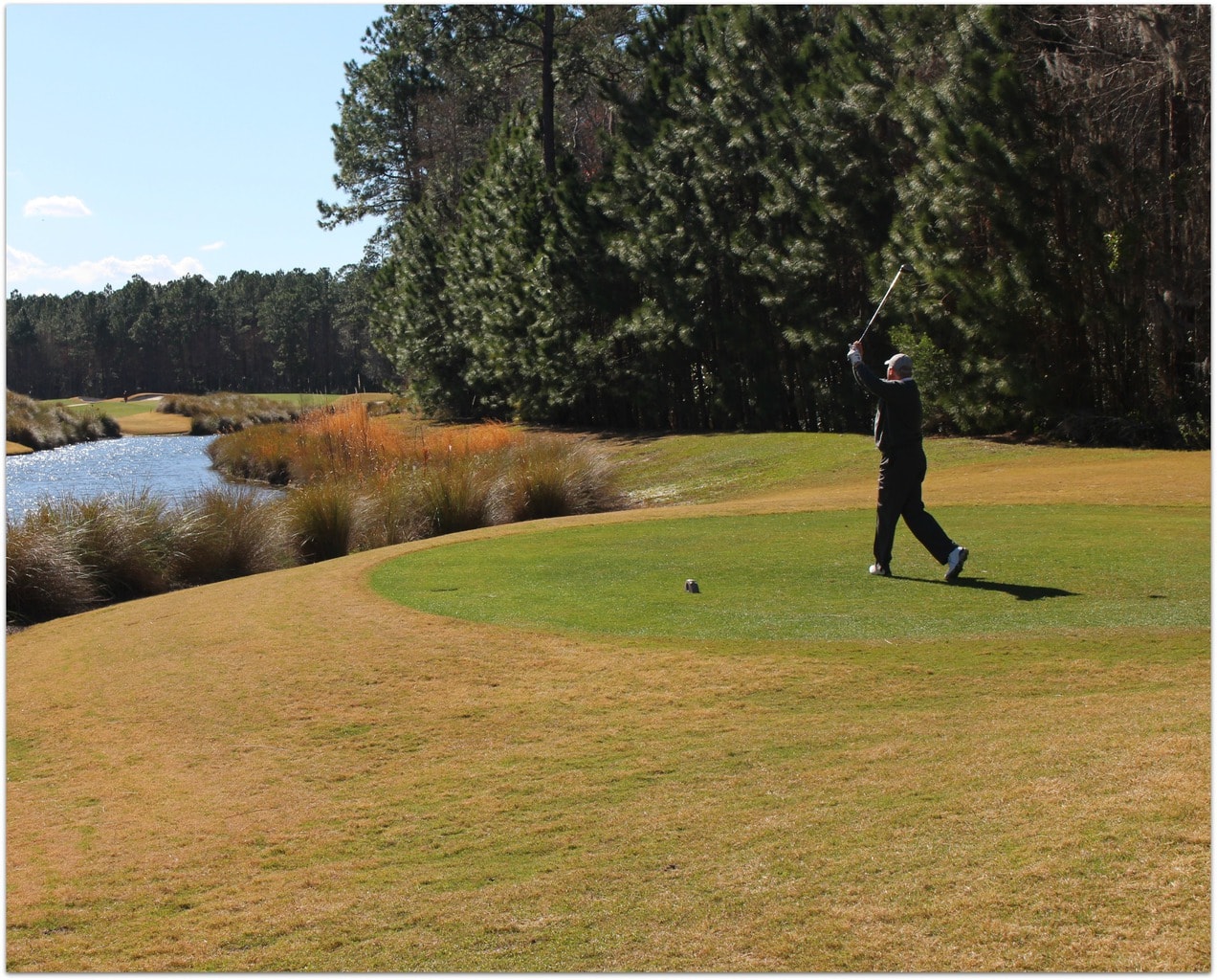 Another real benefit of World Golf Village is that you can take lessons while there. In fact, there are frequent specials when you book to stay and play.
Choose from "Lite Training" to "Full Training" to "Elite Training" and more. I know my husband would have loved the golf school, but that will have to be for another time. We had a great time playing this fantastic course.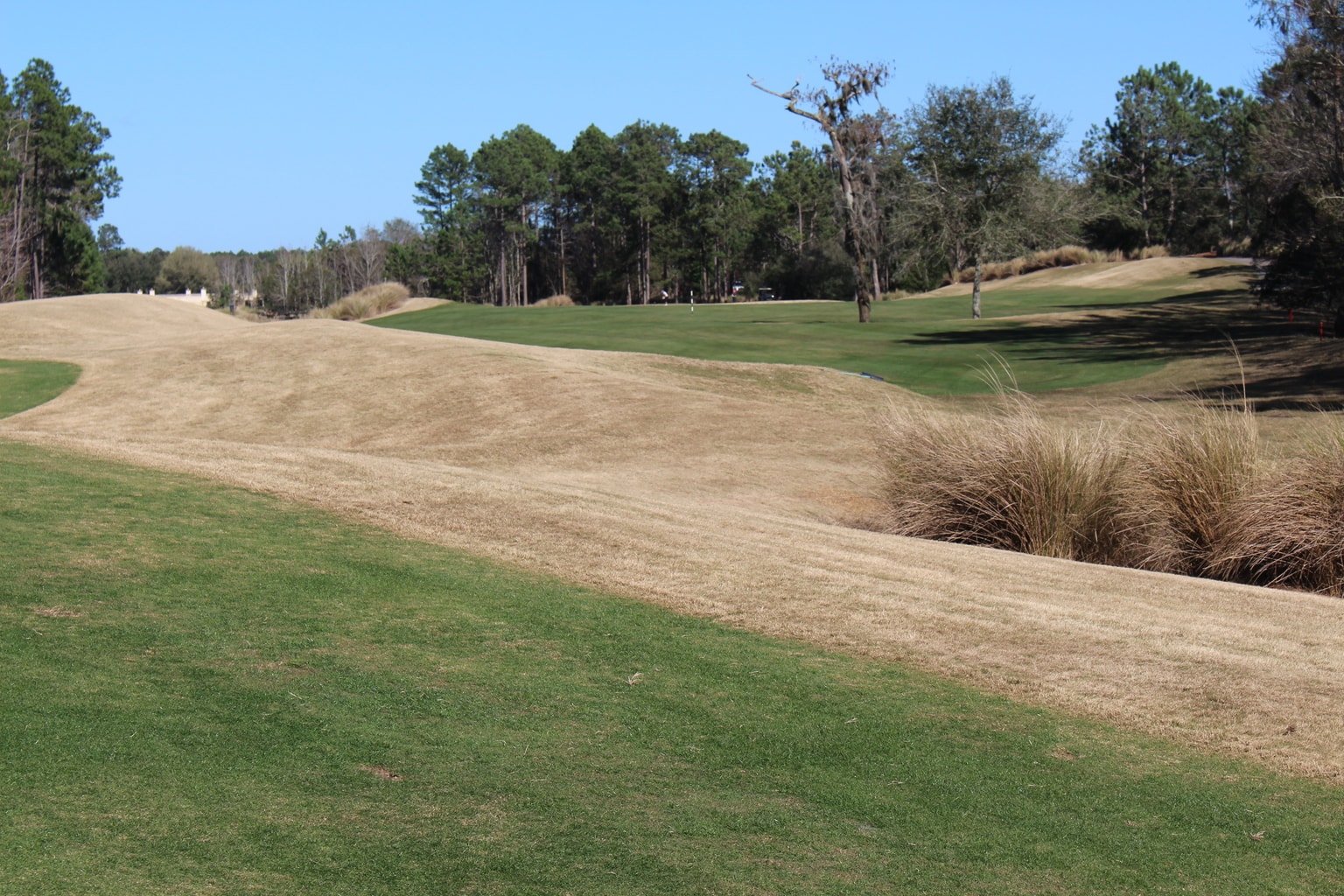 Be sure to check out the Florida Historic Coast website for things to do in St. Augustine and the surrounding area. From tours on open-air trolleys to self-guided exploration of the historic sites, there is just so much to do. With so many choices of restaurants, from the 111-year-old family-owned Columbia Restaurant to our favorite, Collage Restaurant, there will be something for everyone.
I know you'll fall in love with St. Augustine. When you go, you must check out Hot Shot Bakery, serving breakfast all day long, 7 days a week! They have a rotating selection of 50 imaginative and original beverages on the fun and healthy Koolers & Kaffe menu. Yum!
Be sure to come back and share what you saw and where you ate! I'm always looking for new things to do on my next visit to America's oldest city.
More to do in Florida