A one day Budapest itinerary is not enough, but it was all we had on this trip. The capital of Hungary has everything I look for in a destination in Europe.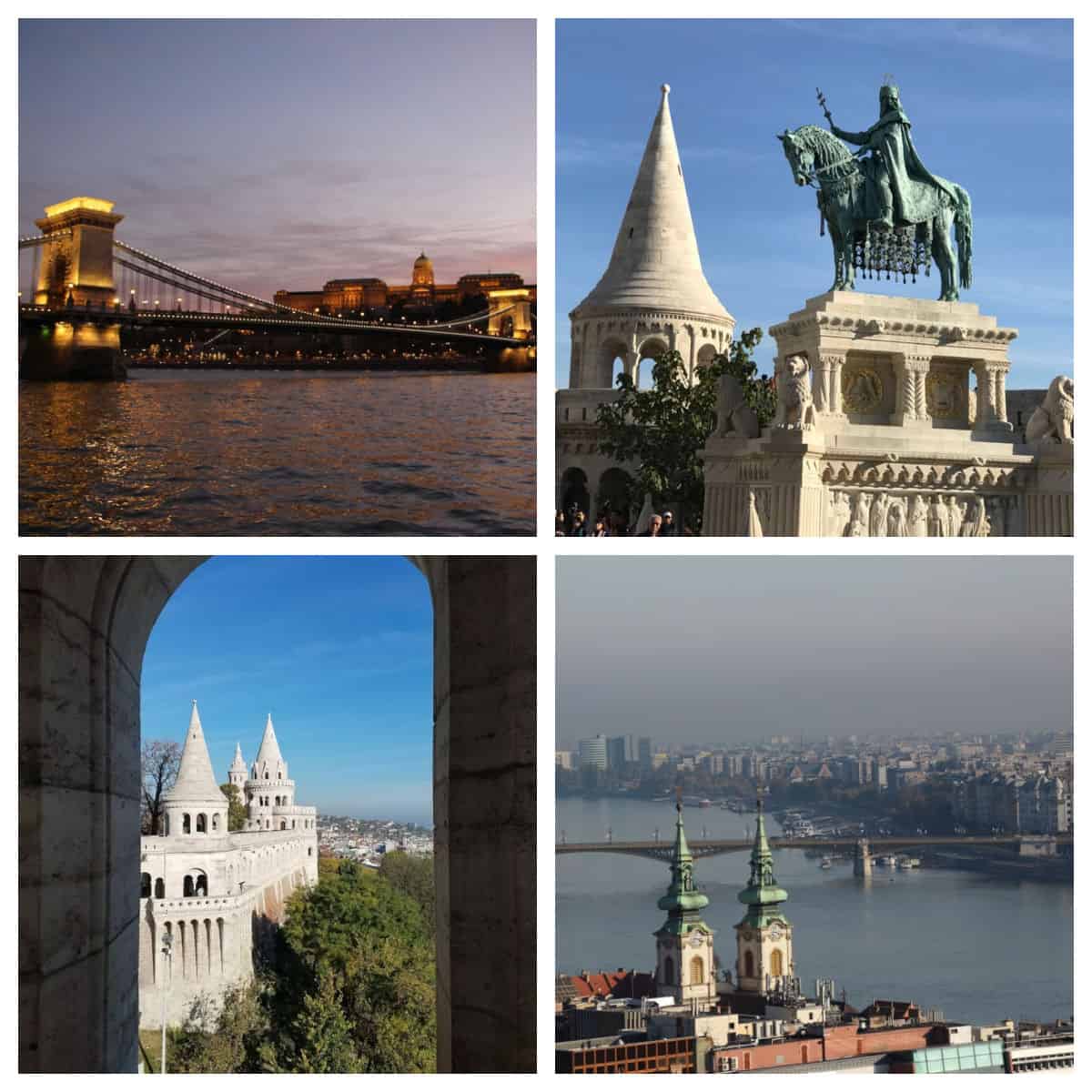 When we booked the Romantic Danube Viking River Cruise from Budapest to Nuremberg, I was so excited to finally spend some time in this quintessential city. Budapest is as breathtaking as all the photos you've seen. 
This time, I was only traveling with my husband and friends, but a taking a river cruise with your family can be magical, too. Our daughters loved it!
Exploring Budapest with teenagers would make for a trip of a lifetime as there is so much to do.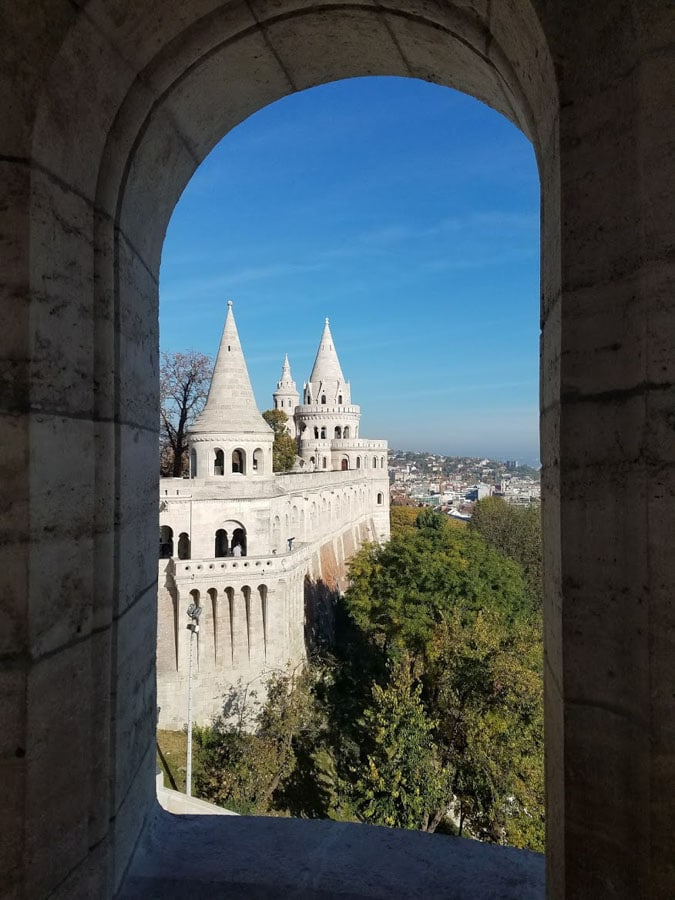 The Hungarian way to pronounce the name of the city is Bood-ah-pescht, and it's hard to believe now that it was almost Pestbuda.
An explanation of the two names is fairly simple; there are actually two sides to Budapest. The Danube divides the city, and on one side is Buda (historical, museums) and on the other, Pest (more urban, Parliament, Basilica.)
The history of Budapest is not so simple, and began around the years of 41-54 AD when about 500 cavalry units arrived in what then was known as Aquincum.
If you are a history buff, even just a little, spend some time reading about Obuda before you go.
I wish we had been able to spend a month in this part of Europe! As Hungary is bordered by Austria, Slovakia, Romania, Serbia, Croatia, and Slovenia, I would have loved to be able to visit each country.
Maybe if we do this particular Viking River Cruise again, we'll consider more time. For this trip, we would be seeing parts of Germany, Austria, and Hungary.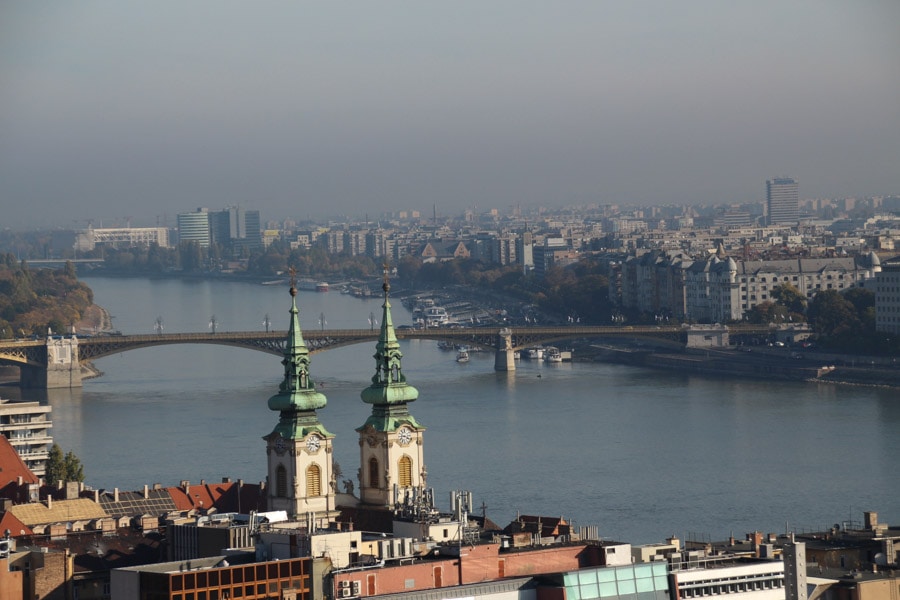 How to Spend One Day in Budapest
As I mentioned, we only had one day to see Budapest. We had planned to arrive early, but two of our flights were delayed, getting us in just in time to freshen up for dinner.
Thankfully, the Viking Egil was docking in Budapest overnight, so we still had a full day to see the city, but my planned full Budapest itinerary would have to wait.
If you do get in early in the day on any of the Viking Cruises, there is usually a Welcome Walk that is included in your cruise. You wouldn't know unless you asked, but it will be listed in your program guide. It's one of the many extras you'll notice after sailing with Viking.
As we were meeting friends onboard, we decided to venture out on our first night. We also wanted to see the famous ruin bars.
There are so many great restaurants in Budapest, many of which serve traditional Hungarian dishes. We were able to walk to many of the restaurants, which is the beauty of sailing with Viking.
You are usually docked right downtown, and public transport is pretty easy, too, including the metro station, buses, the trolley, and more.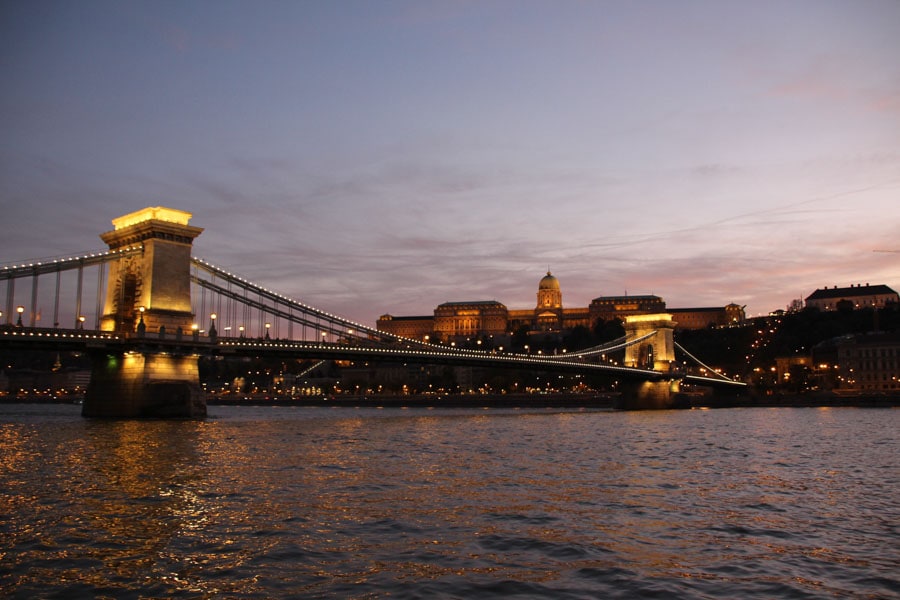 After a fantastic meal, we set out for the ruin bars, on the Pest side of Budapest.
It's said that back around 2001, a group of young guys was looking for cheap places to have a drink. Someone had the idea to put up a small bar in an alleyway, others followed suit, and the ruin bars were born.
As many photos as I took, the lighting was just not cooperating. Fortunately, I can always count on my husband for a selfie. This one is with Annette White's (Bucket List Journey) husband, Peter.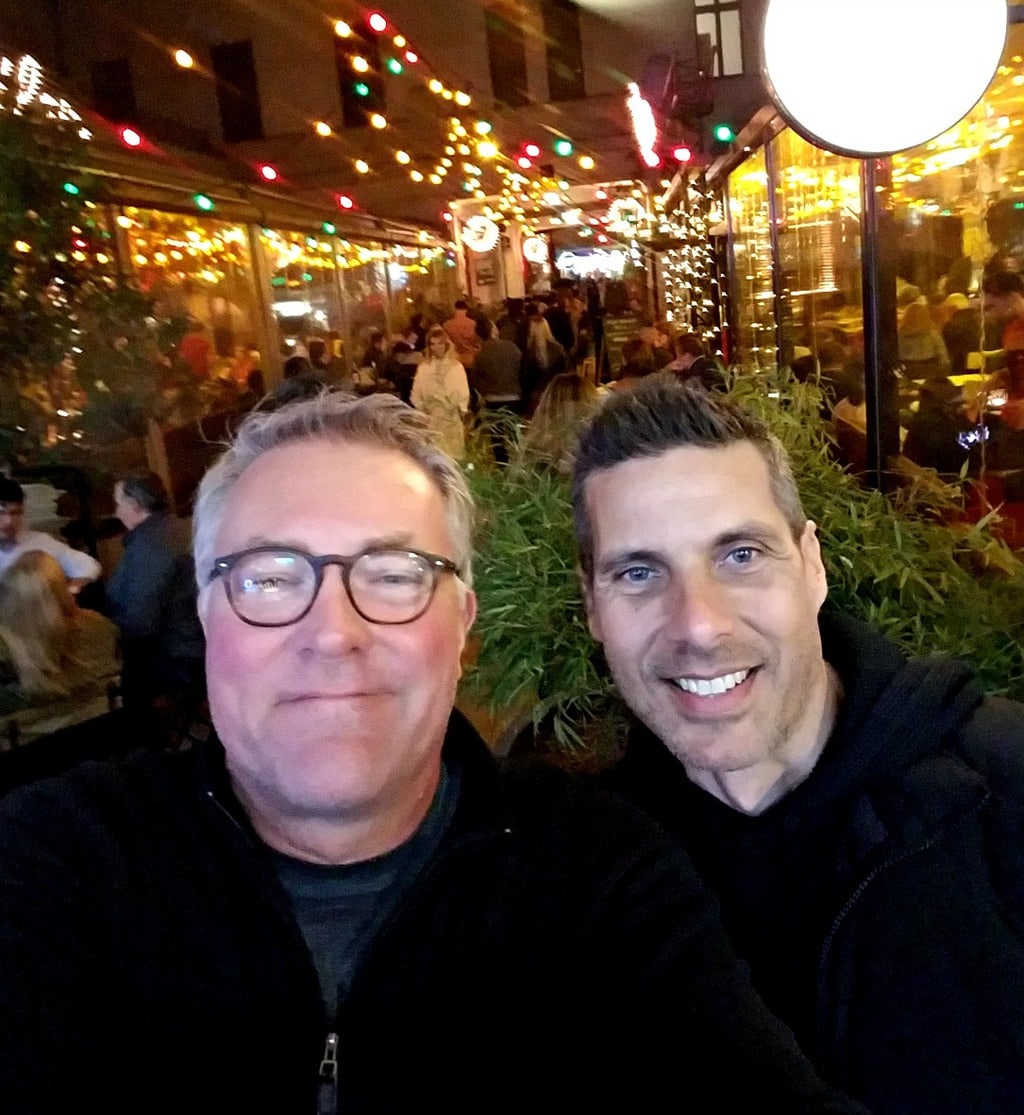 Whether you drink or not, it's cool to see the ruin bars. The decor is artsy, and just taking the short walk through is pretty fascinating. It's a great place to hang out and people watch.
I grabbed a beer and just walked around taking photos. Everywhere I turned was another little bar. It was kind of hard to tell sometimes where one ended and the next began.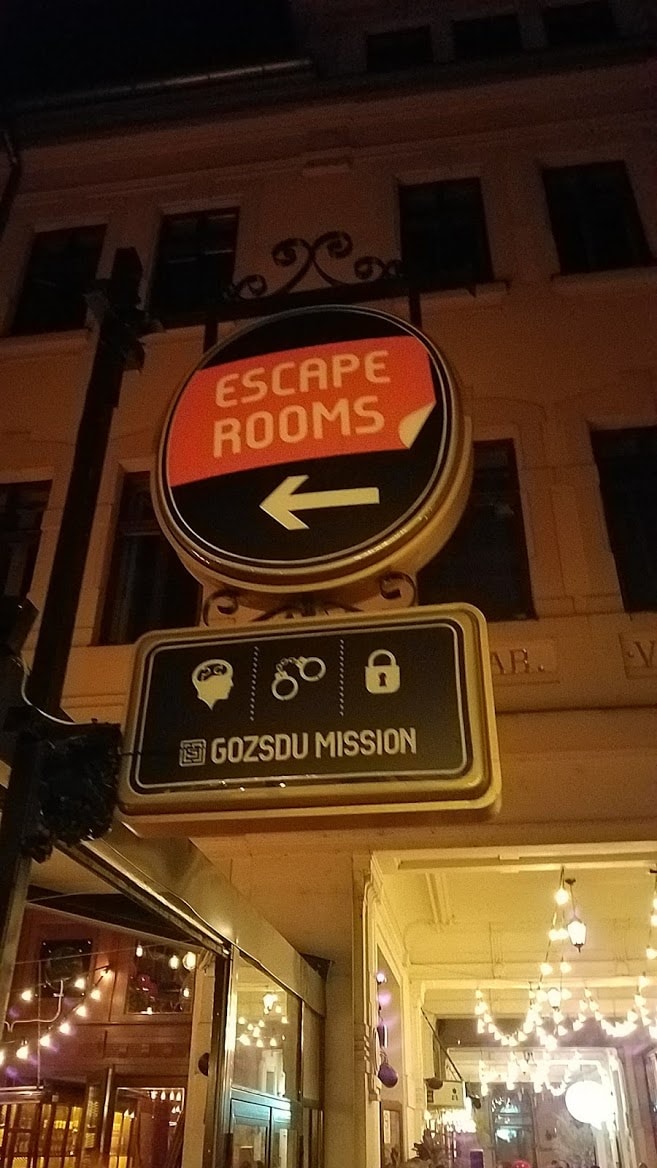 Though I would venture to say it's not for everyone, we all agreed that we were glad we took the time to check out the hip little area.
We also knew we had an early excursion, so we didn't stay more than an hour or so. Maybe one more photo of Buda Castle, a UNESCO Heritage Site and Chain Bridge.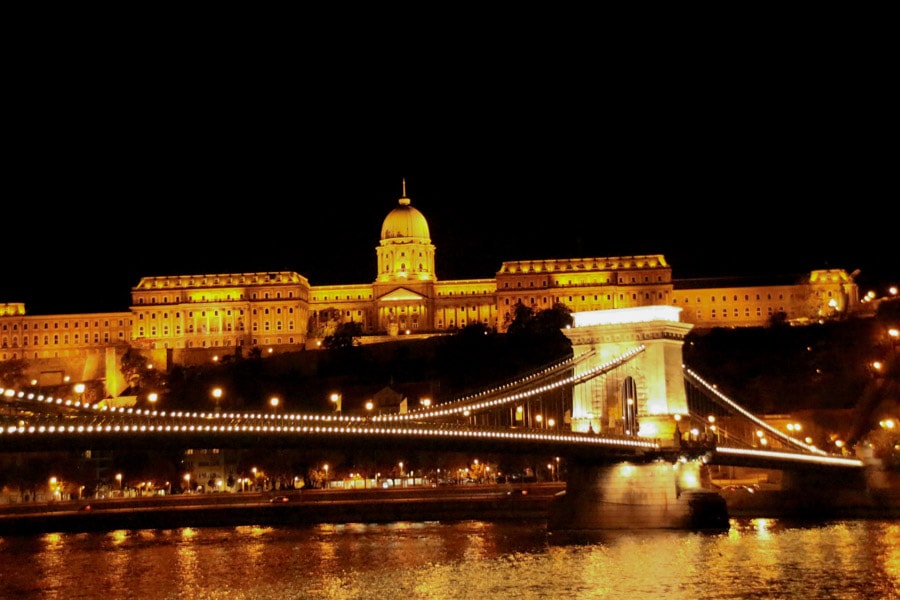 Budapest Excursion
Heroes Square
Especially if it's your first time, great way to see the highlights of the city is though a guided tour, and guests have free access to them in most cities where Viking docks.
The guides are always so knowledgeable and friendly, making it a unique opportunity to see the city through a local's eyes. As I really didn't have a Budapest itinerary planned, this was helpful in getting the lay of the land.
We started at Heroes' Square, the largest square in Budapest, also a UNESCO Heritage Site, and one of the most visited spots. It was built in 1896, as a monument to the 1,000 anniversary of Hungary.
The statue in the middle is the Millenium Monument, with Archangel Gabriel towering over at 36 meters high in the center and holding St. Stephen's crown.
The crown can actually be seen at the Budapest Parliament. Below, you can see statues of the seven Hungarian tribes' chieftains on horses.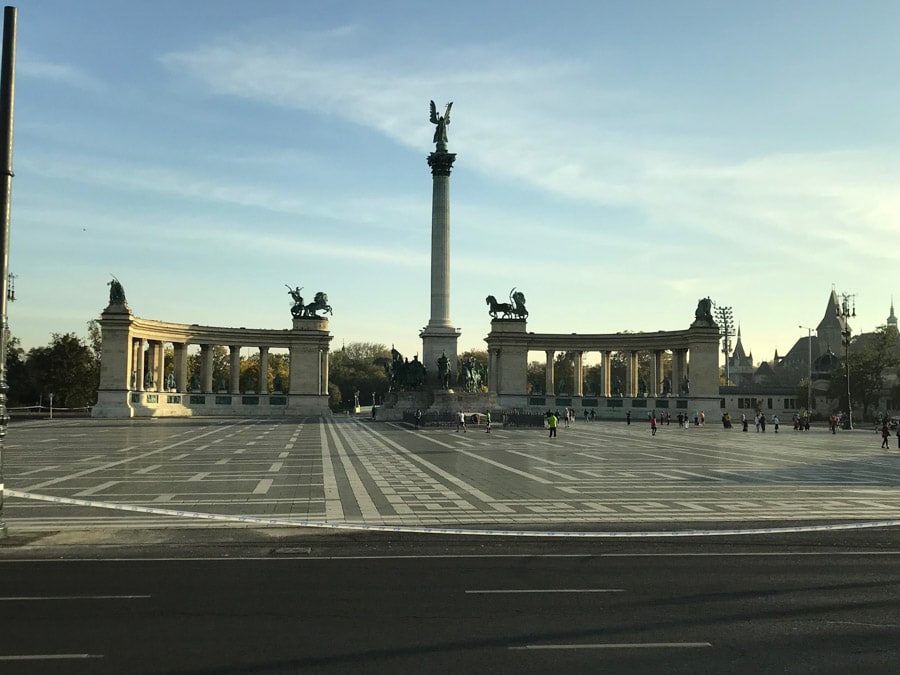 Fisherman's Bastian
We walked along Fisherman's Hill to Fisherman's Bastian (Halaszbastya), also built to celebrate the thousandth anniversary of Hungary.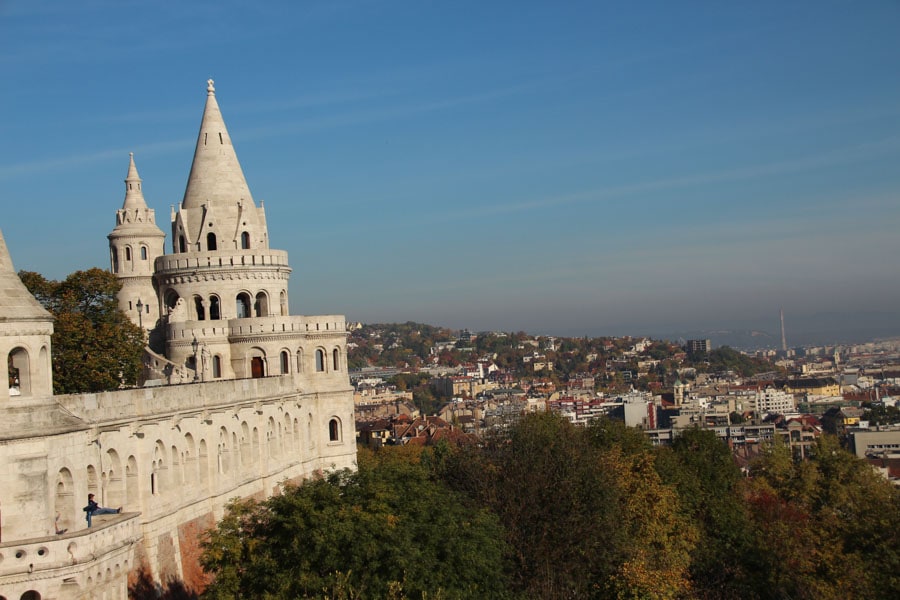 The views are spectacular, and it's a pretty popular place for photos.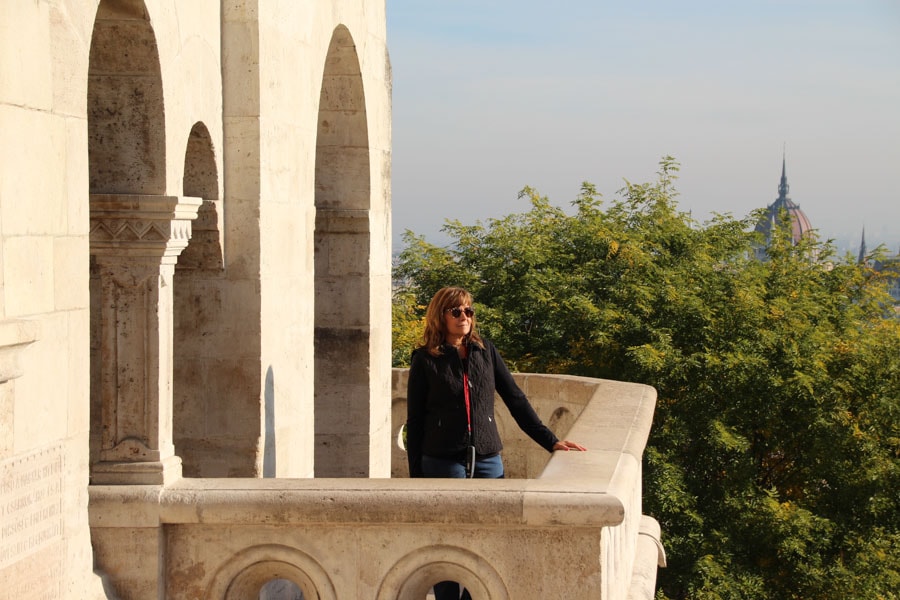 The statue is of St. Stephen, Hungary's first king, from the year 1000-1038.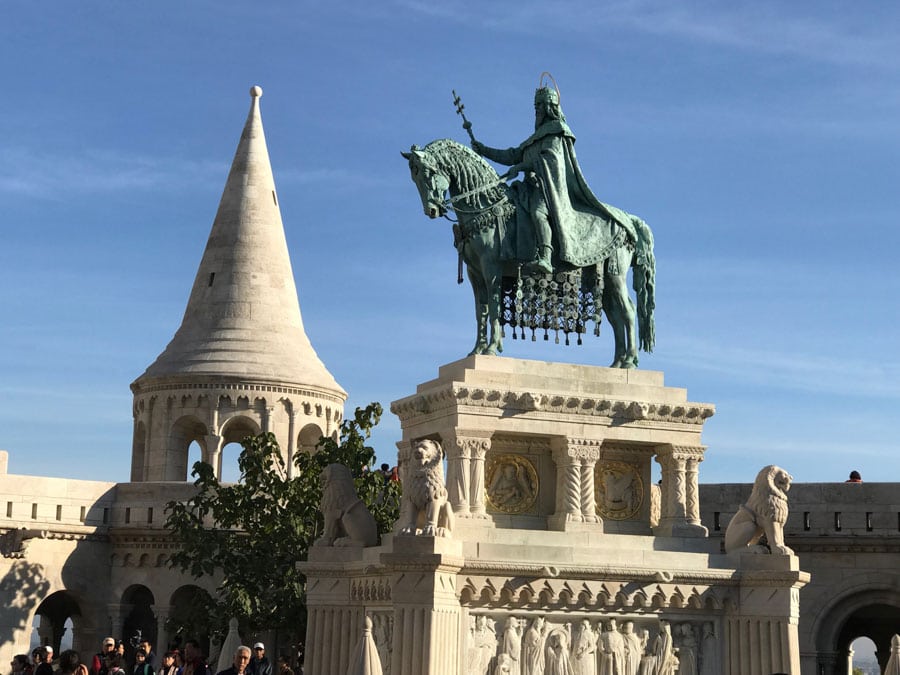 Matthias Church is steps away from Fisherman's Bastian, and truly one of the most beautiful buildings I've ever seen. It's named after King Matthias, king of Hungary from 1458 to 1490.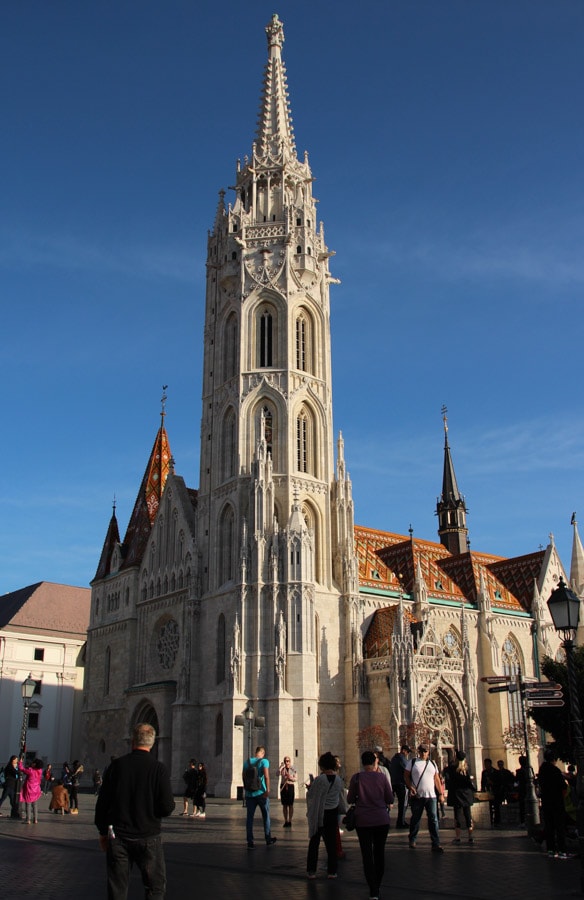 Originally built in 1015, and in the Romanesque architectural style, it is said there are no real archaeological remains of that building.
The building that stands now is Gothic style, and built in the 14th century, though massive updates came in the 19th century.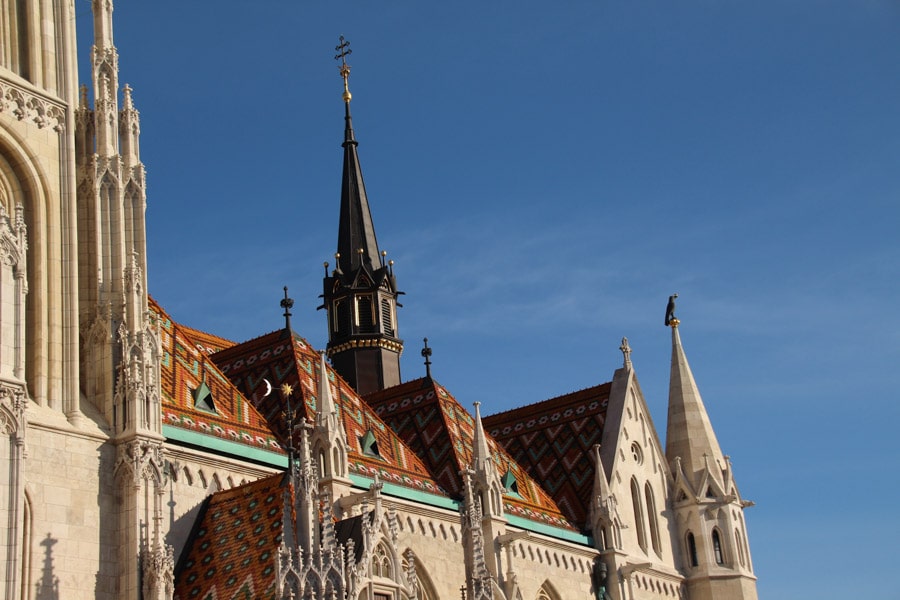 Notice the raven on top of the steeple? The legend says that on the death of the current king, during the 15th century, Matthias' mother sent for him in Prague by sending a raven with a gold ring in its mouth.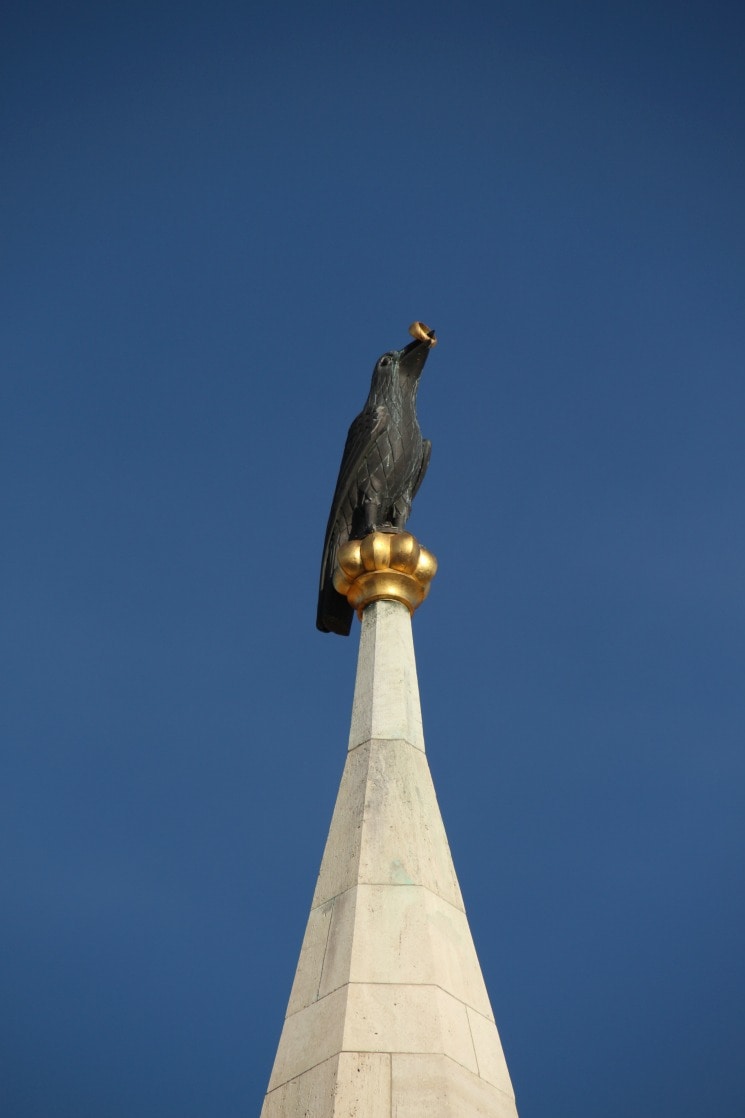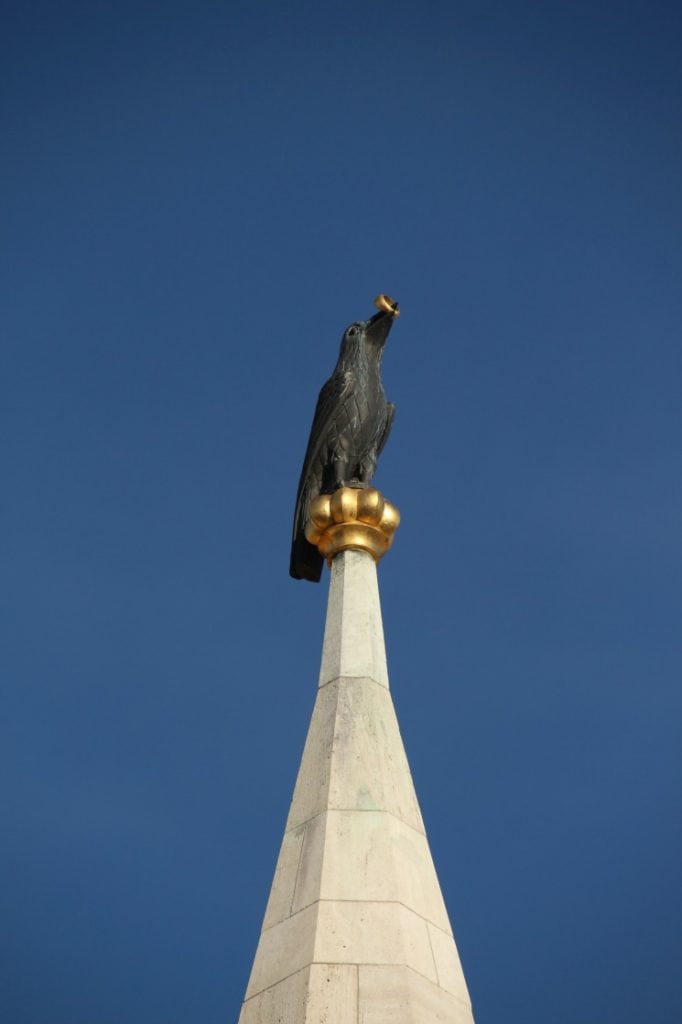 On the Pest side of the city, you can see the Hungarian Parliament Building, though the view of it is fantastic from the Buda side of the city, too.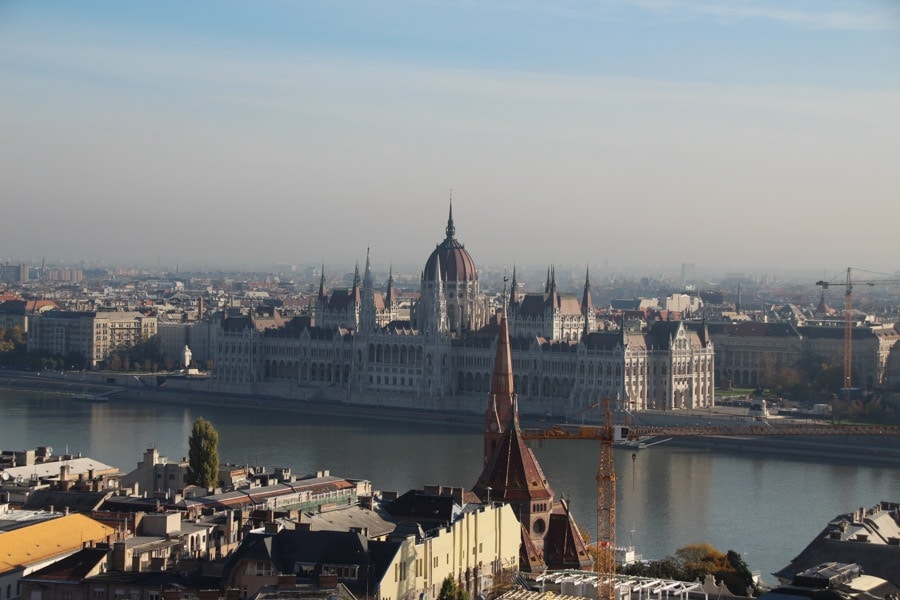 I was glad I got this shot of the Eszter Basilica, too, as we were sailing by. This stunning cathedral is the largest church in Hungary, built between the 10th and 13th centuries.
Photos I've seen of the other side are just incredible. Maybe next time. One day is definitely not enough.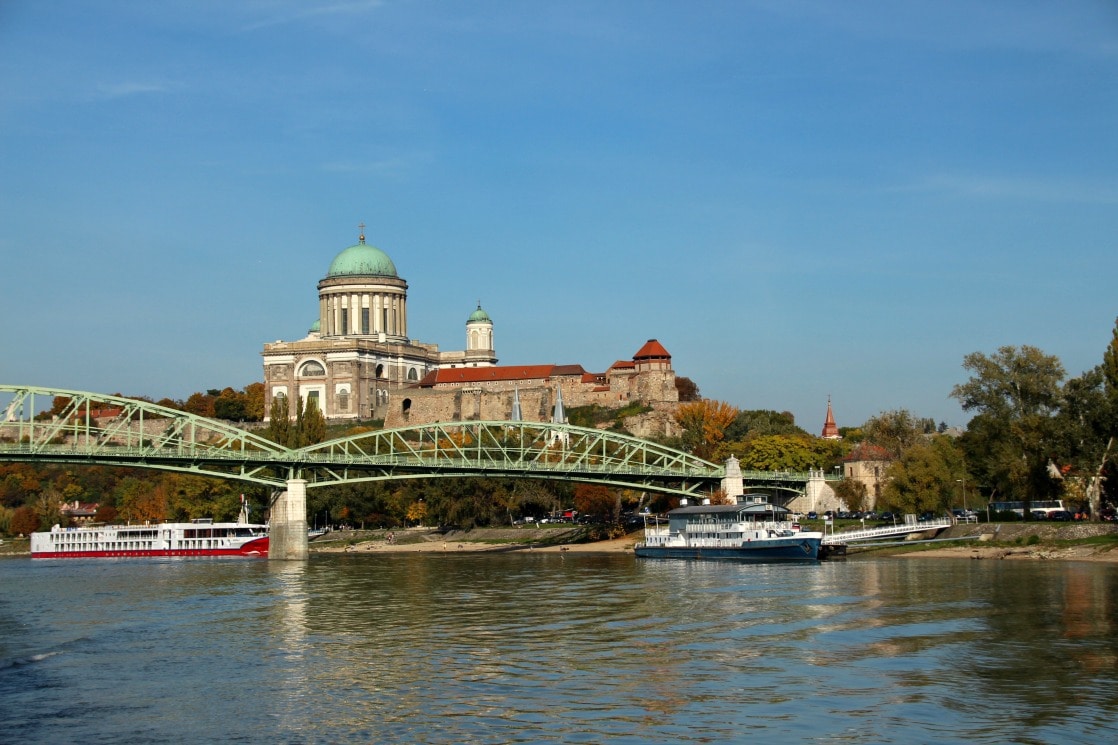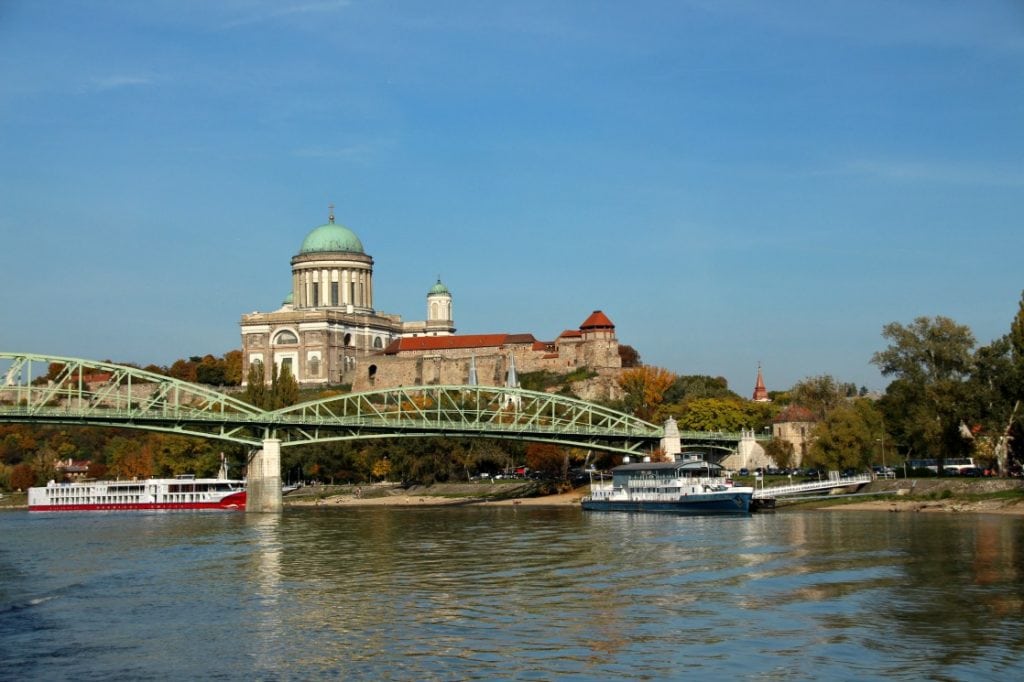 Pastry Shops
All that walking makes you hungry, and there is no shortage of cafes and shops to stop for a pastry in Budapest. And you should. Hungarian pastries are swoon-worthy (and Instagram perfect!)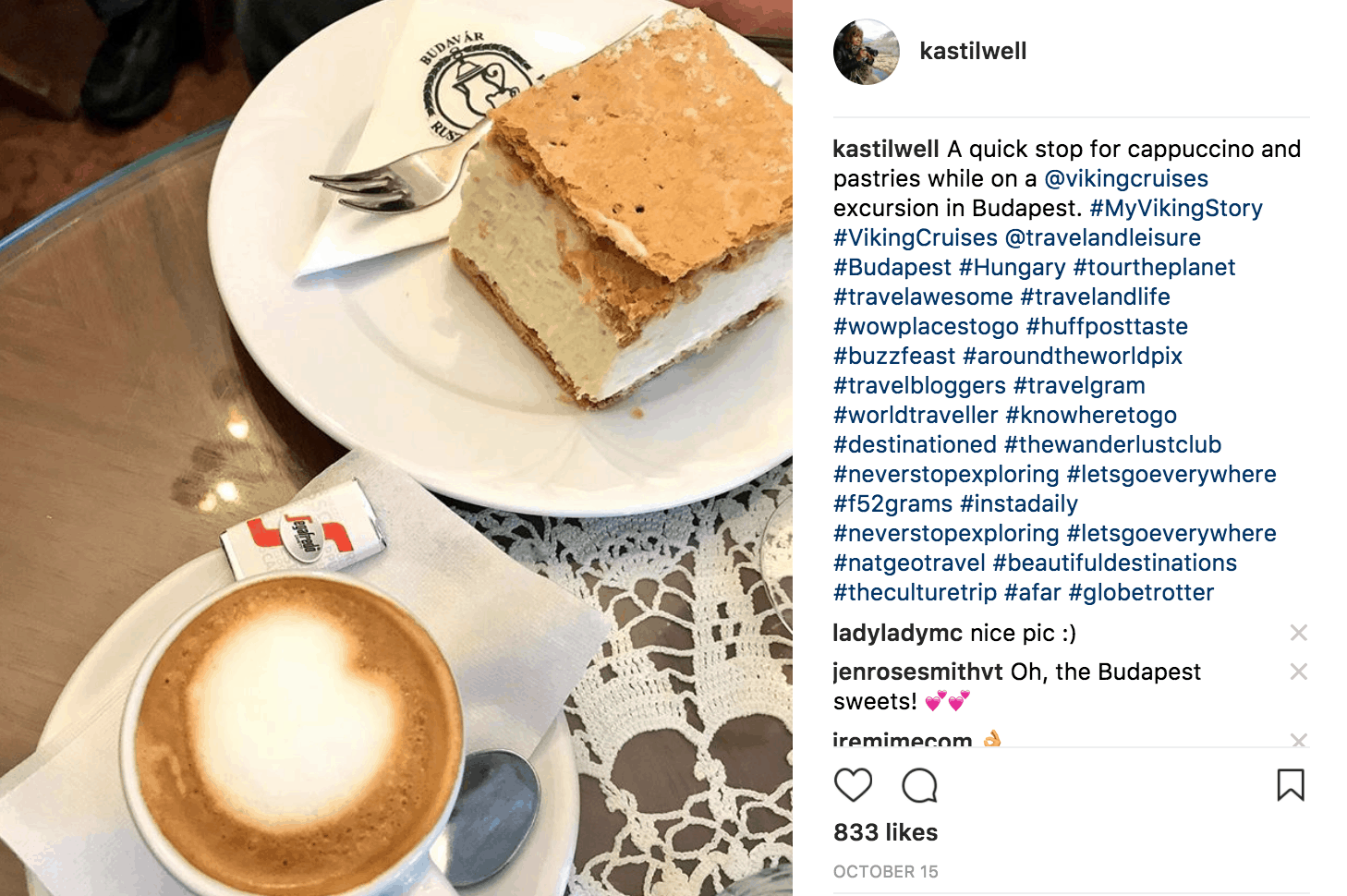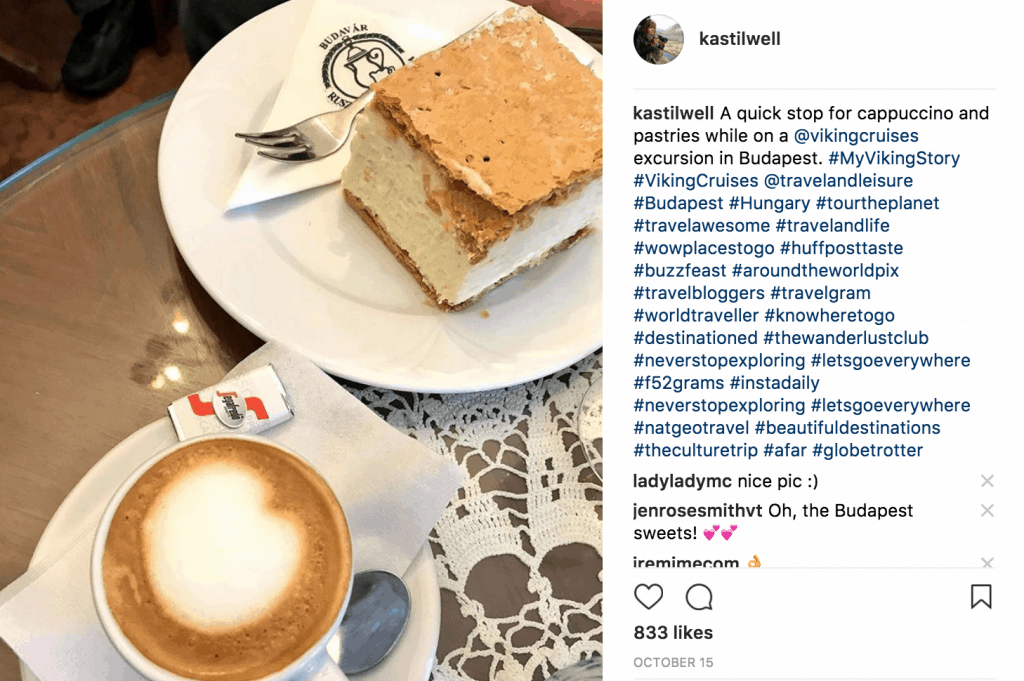 As we wandered around after the Viking excursion, we ended up at Buvadar Ruszwurm Confectionery, one of the oldest pastry shops in Budapest.
And when I say old, I mean old like 1827. Our definition of old in the United States is not quite the same as it is in Europe!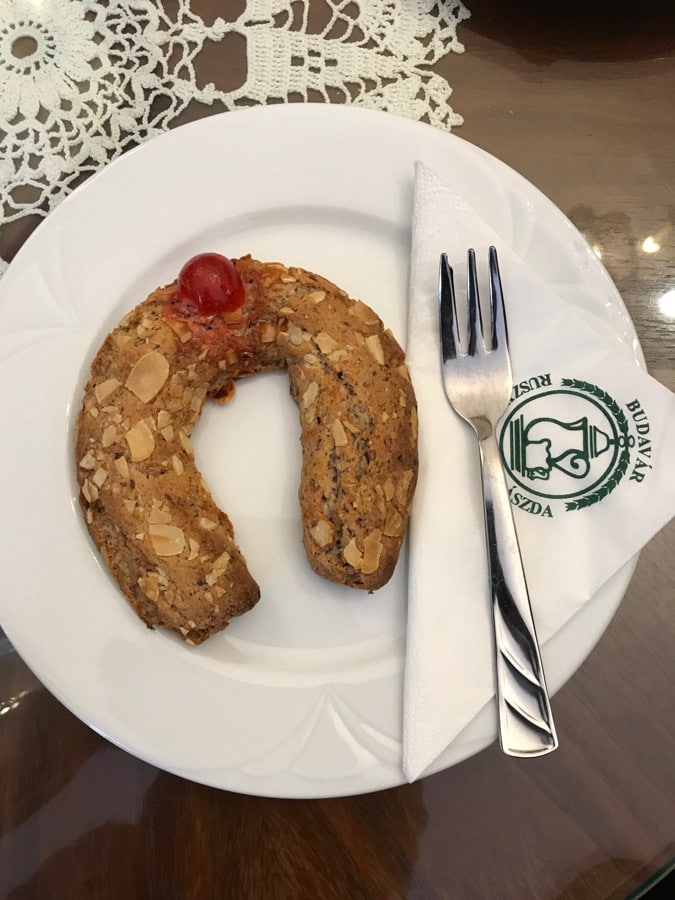 With shelf after shelf of pastries, it was hard to choose one. I suggest you order at least one per person and share!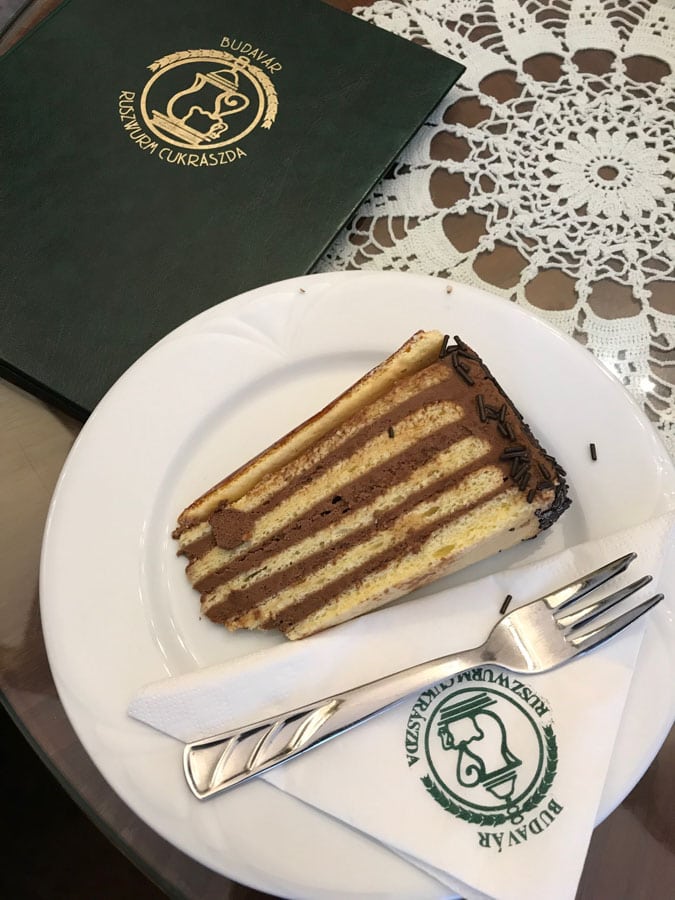 After our morning excursion, the Viking bus picked us up and took us to Visegrad where we met the ship before it headed to Vienna.
I would love to see Budapest again. There is never enough time to see it all!
Onboard the Viking Egil
The rest of our afternoon was spent enjoying the gorgeous fall foliage.
With a snack. Because snacks and bubbly are important when you're on vacation!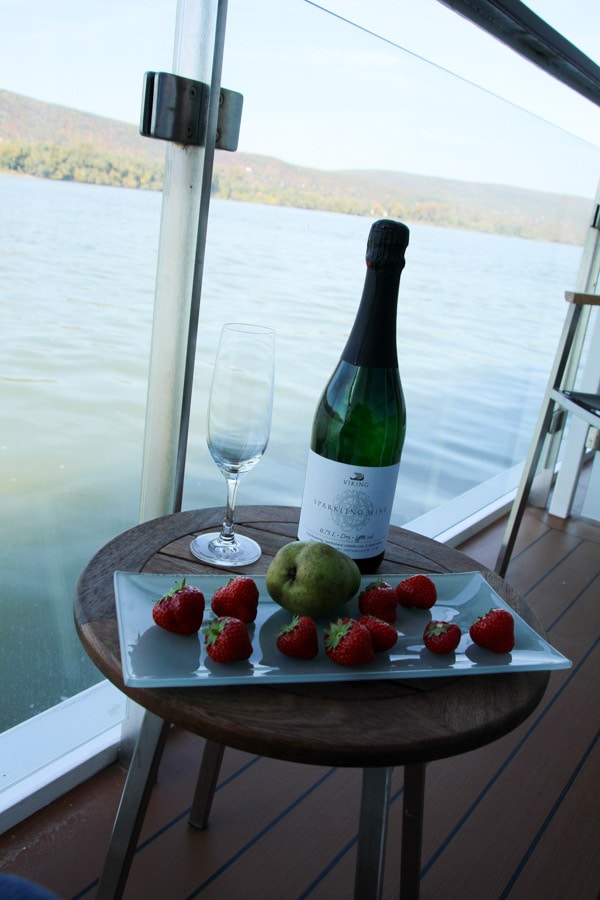 It's pretty relaxing to hang out on your balcony, which I definitely suggest.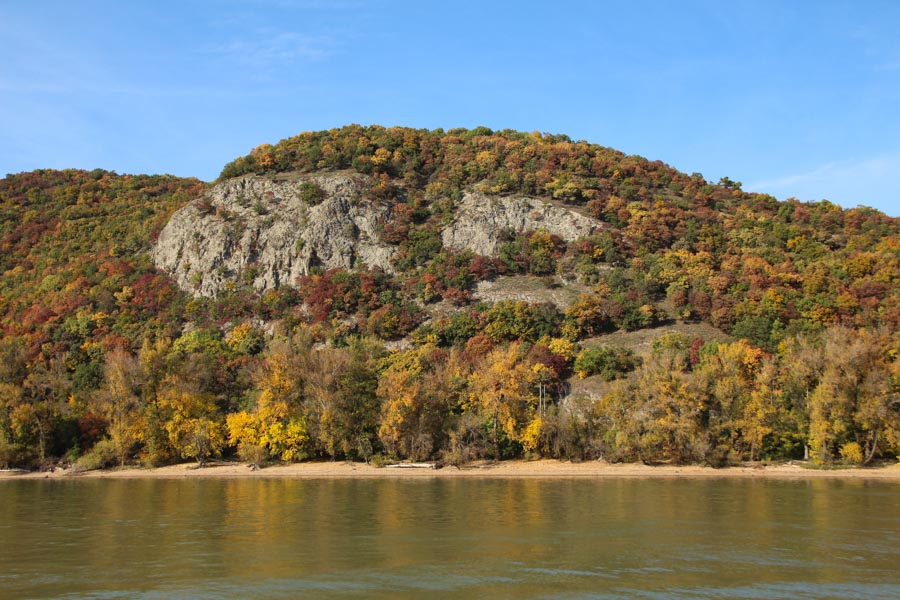 An afternoon Hungarian Teatime was offered, as well as a presentation about Austrian Coffee Houses and Mozart.
Before we knew it, cocktails were being served for the daily Cocktail Hour in the lounge, and the official Welcome Dinner was served.
This salad was one of my favorite dishes of the evening. Those rounds of deliciousness are lightly fried goat cheese.
And though you can always say no to dessert, you really don't want to.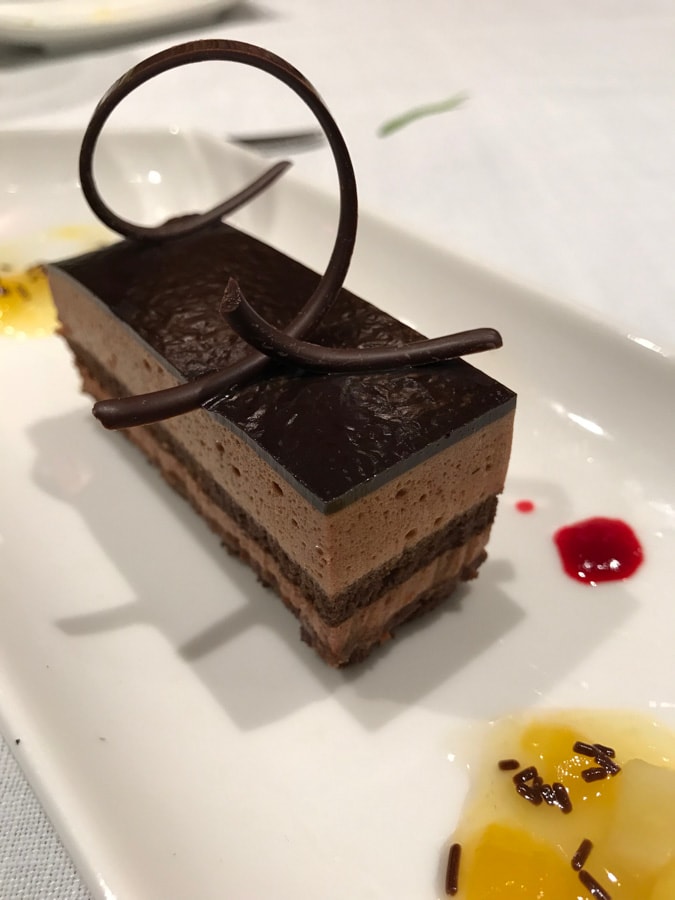 If you're wondering about nightlife on Viking, there is always something offered. On this night, a short lesson in the German language was offered and there was live after-dinner music in the lounge.
As for my husband and me, we were exhausted by the time we finished our dessert and decaf. That comfortable bed in our stateroom was waiting and we couldn't wait to see Vienna, Austria.
If this Budapest itinerary was helpful to you, save it on Pinterest so you have it handy for your trip.
Many thanks to Viking River Cruises for hosting me on this trip.
More on Viking River Cruises