Affordable things to do in Orlando Florida might sound like a misnomer. Over the years the prices of the amusement parks and water parks have become more and more expensive.
In addition, trying to fit everything in when visiting the theme park capital of the world can be overwhelming. Why not take a day or two off from the parks and explore some of the more affordable things to do in Orlando?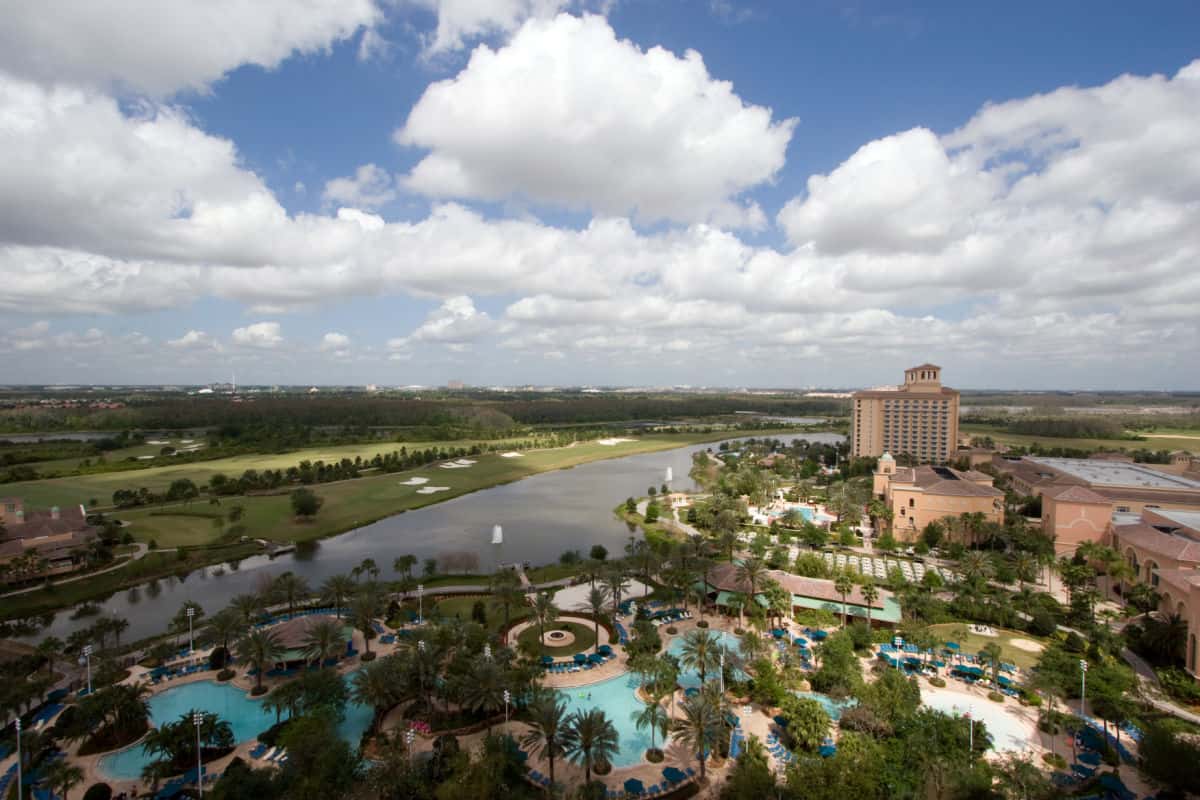 Where is Orlando?
Orlando Florida is about 85 miles northeast of Tampa. Living in the Sarasota area, I can get there in about 90 minutes when Interstate 4 cooperates. The city is a little closer to the other coast, about 60 miles northwest of Melbourne.
The area is home to Walt Disney World, the famous park comprised of the Magic Kingdom, Epcot, Hollywood Studios, and Animal Kingdom. For eating fun Disney style, check out the best restaurants in Disney Springs.
In addition, you'll find Universal Orlando Resort, home of Universal Studios, Universal's Islands of Adventure, and Universal's Volcano Bay, right around the corner.
If pixie dust and Harry Potter aren't your thing, you'll also find SeaWorld Orlando, Aquatica, and Discovery Cove for fun adventures featuring water and sea creatures.
Although these theme parks offer a practically endless supply of adventures and activities, sometimes it's nice to take a break from the lines and experience some of the other wonderful and affordable things to do in Orlando.
What to do in Orlando
If you love fun that doesn't break the bank, you're going to love these affordable things to do in Orlando. You can enjoy many of these activities for under $25. Some of these are far less, and still others are even cheaper if you do a little searching for discounts.
Planning your days around these activities can save you a boatload of money and still make for unique experiences that are fun-filled for the entire family. There are more affordable things to do in Orlando than you might think. Be sure to look at each Orlando attractions website below before heading out for the day.
TIP: You may find bargains if you search ahead of time, but always watch for those taxes and fees as they can bring prices up quite a bit. If you're not saving a bundle, I think it's better to purchase at the door just in case your plans change.
Disney Springs
Formerly known as Downtown Disney, Disney Springs is an outdoor shopping and restaurant mecca. You'll see some of your favorite stores like Anthropologie and Kate Spade New York, but many of the 100+ stores are Disney focused, like Disney Pin Traders, Disney Style, and Disney's Days of Christmas. This is one of the best places to find your perfect Disney gift.
Next to the parks, Disney Springs is the most magical place in Orlando. It really is one of our favorite places to visit!
And with amazing dining options like Jock Lindsey's Hangar Bar and Raglan Road, you can spend the day eating and shopping with a break to bowl at Splitsville Luxury Lanes, take in a movie at AMC Disney Springs, or just chill out to the live music or Disney Performing Arts dance troupes.
Location and Hours: Disney Springs is located at 1486 East Buena Vista Drive. Hours are from 10 a.m. until 11 p.m. Sunday through Thursday and until 11:30 p.m. on Friday and Saturday.
Andretti Indoor Karting & Games
Andretti Indoor Karting & Games is filled to capacity with fun for the whole family. Of course, the go-karts are a ton of fast-paced thrills. For a carnival experience, skeeball and other ticket games are available. Gamers will enjoy the arcade which features games like Mario Kart. If you're looking for family activities to do together, try the ropes course or go bowling.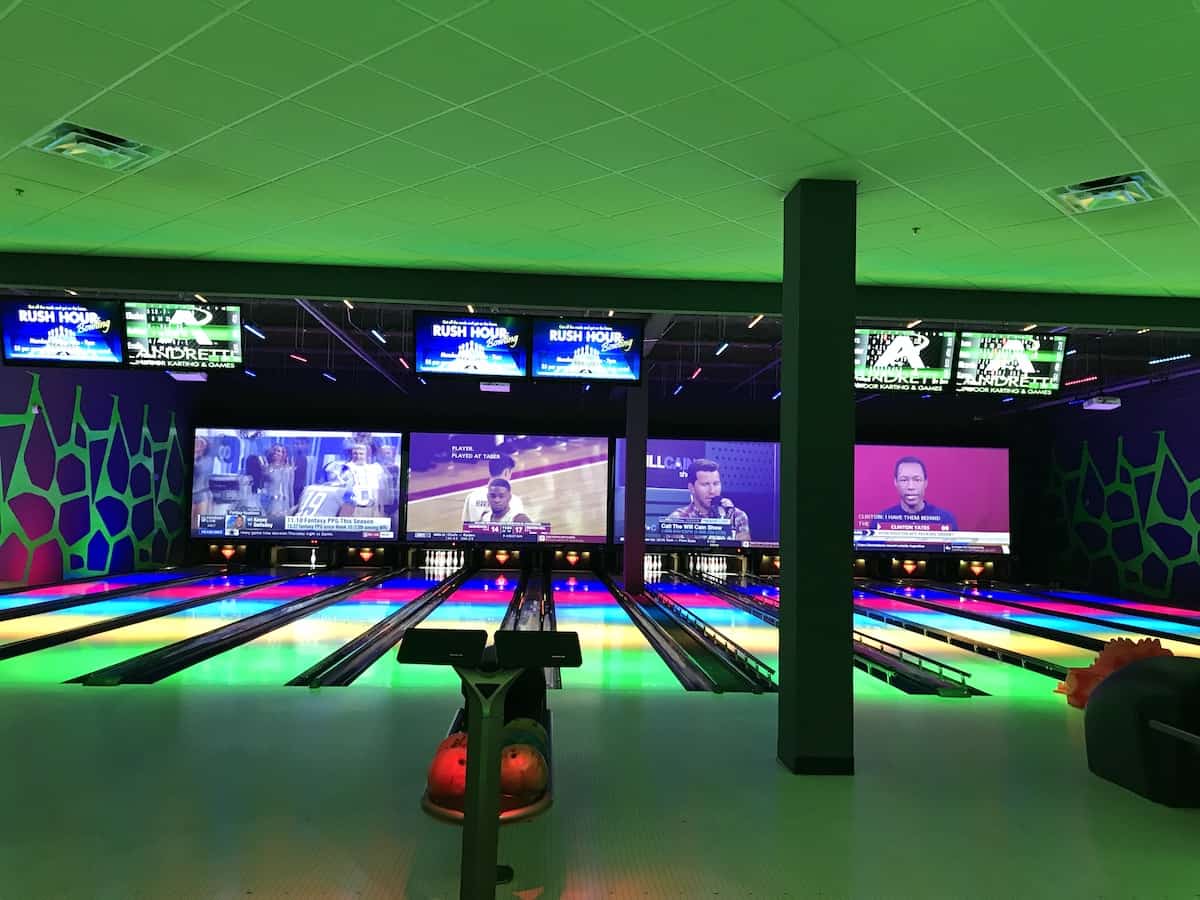 What makes Andretti so unique is that it's all indoors and under one gigantic roof. It's the perfect spot for serious fun no matter how hot or wet the weather might be outside. Another unique aspect of this place is the upstairs area where you'll find a bar and plenty of made-from-scratch eats.
Be sure to check out their specials like Two-Fer Tuesday where they have BOGO attractions all day, and Rush Hour Bowling Monday through Friday from 4-7 pm when $5.00 per game gets you bowling including shoes. That's cheap family fun!
Location & Hours: Andretti Indoor Karting & Games is located at 9299 Universal Boulevard in downtown Orlando. Hours are 11 a.m. until 11 p.m. Monday through Thursday, 11 a.m. until 1 a.m. on Friday, 10 a.m. until 1 a.m. on Saturday, and 10 a.m. until midnight on Sunday.
Orlando StarFlyer
The tallest swing ride in the world, the Orlando StarFlyer reaches a height of 450 feet. There's no age limit, but riders must be 44 inches tall and able to fit safely into the seat while buckled in to ride. Hop in and enjoy a swinging ride that goes up and down and around the giant tower.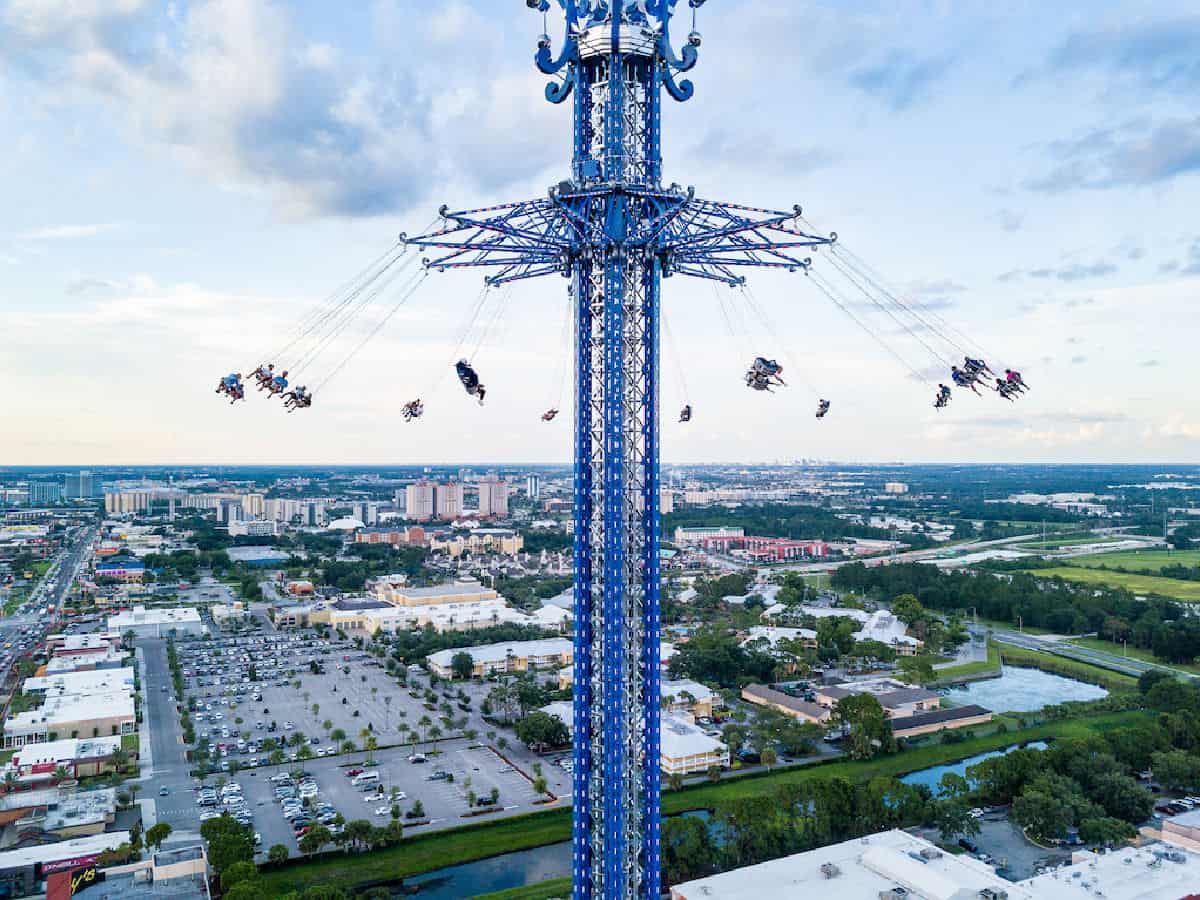 The I-Drive Star Bar offers adult beverages to enjoy before or after your ride.
Tickets are $12.21 when purchased at the ride, but you'll only pay $10 if you get your tickets online. What's more, return riders can enjoy it again for $7.51. All prices are plus tax.
Location and Hours: You'll find the Orlando StarFlyer at 8265 International Drive. They open at 10 a.m. and close at 2 a.m. every day of the week.
Aerophile Balloon at Disney Springs
Hover more than 400 feet about beautiful Disney Springs with Aerophile Balloon. Enjoy views of Disney Springs and the surrounding area in the custom-built Aero30, filled with 210,000 cubic feet of helium.
From your aerial perch, you'll get get a true birds-eye view of Orlando, up to ten miles on a clear day! Tickets are $25 for adults and $20 for children from 3-9 years old. Guests 12 and older may ride by themselves, but kids under 12 must ride with an adult at least 18 years old.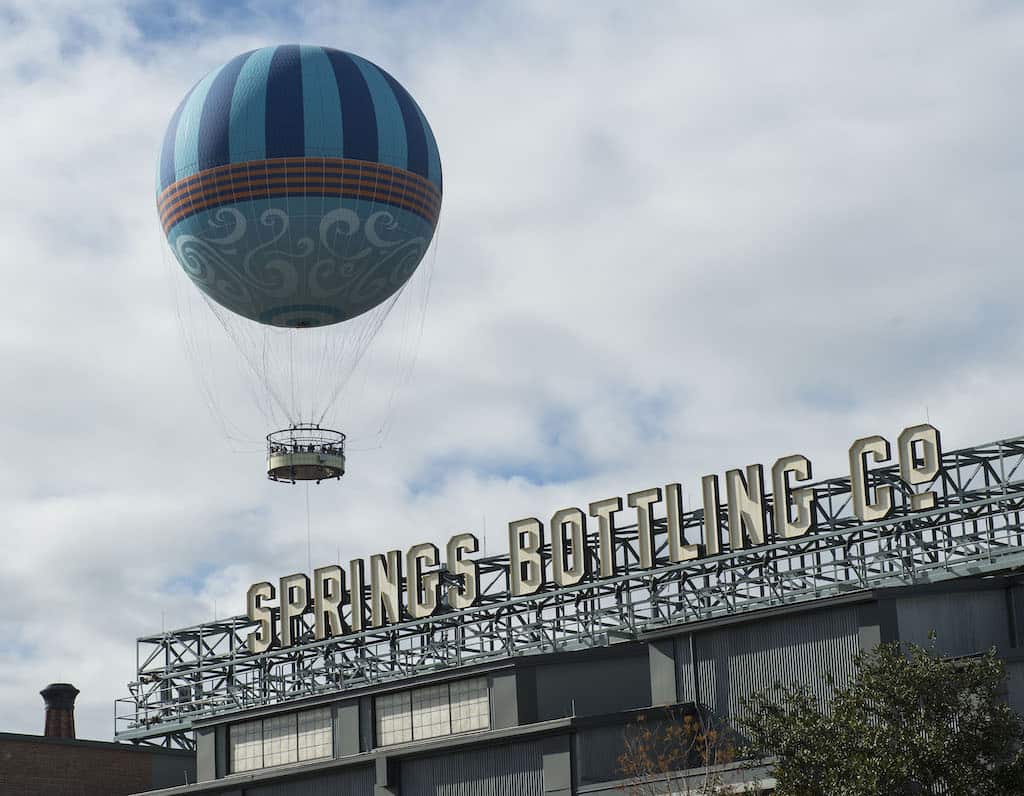 Location and Hours: Aerophile Balloon is located at 1512 Buena Vista Drive, and you can park for free in the nearby Lime Garage. Hours are 9 a.m. until 11 p.m. Sunday through Thursday and until 11:30 p.m. on Friday and Saturday.
ICON Park and The Wheel at ICON Park
Speaking of rides that reach amazing heights, The Wheel at ICON Park, located directly in ICON Park, is a must-ride. While this 400-feet-high wheel may look like an ordinary Ferris Wheel, it's actually so much more.
Rather than traditional seats, The Wheel offers stabilized, fully-enclosed, air-conditioned capsules that hold up to 15 passengers. It's the sixth-largest observation wheel in the world.
On a clear day, this 23-minute ride offers views that stretch as far as Walt Disney World Resort, SeaWorld, and Universal Orlando.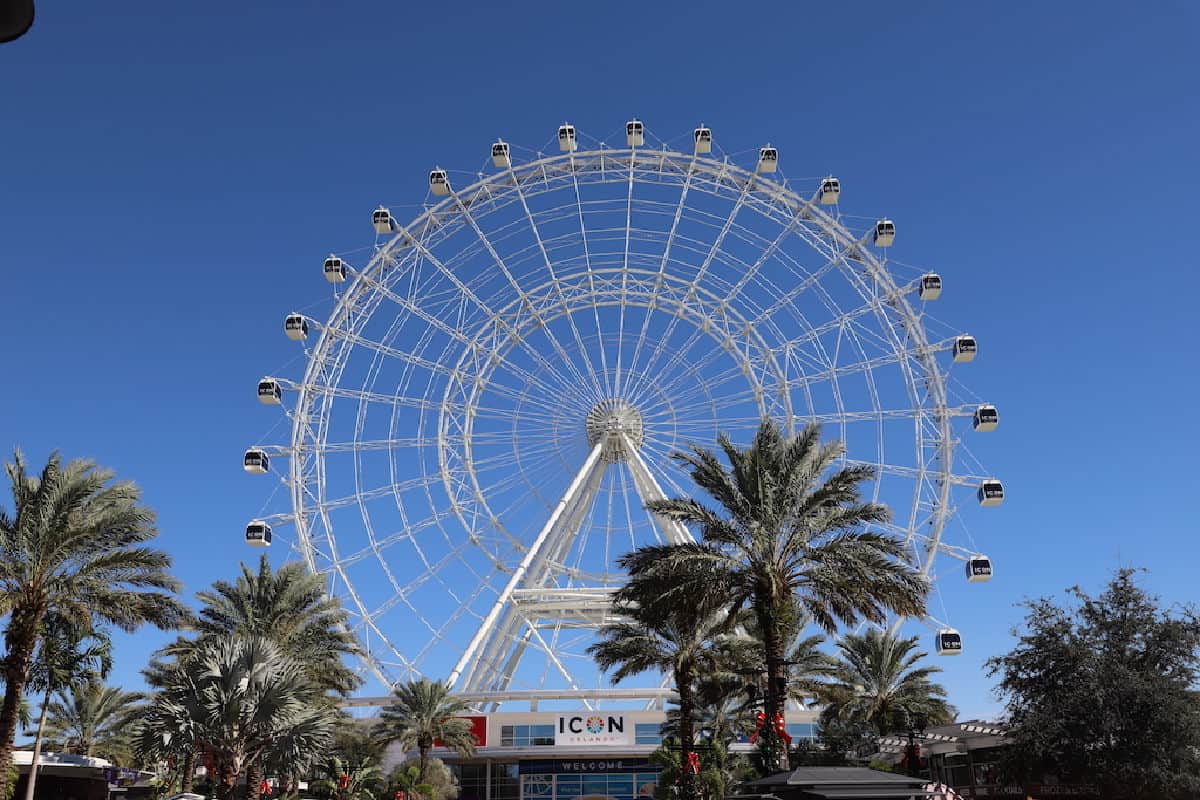 Prices are $14.99 per person. If you have a valid theme park ticket or you're active annual passholders, ask for 50% off your ticket to The Wheel at ICON Park. Note: You must show proof for theme park ticket or annual pass at time of redemption.
Location and Hours: ICON Park is located at 8375 International Drive. Hours are 1 p.m. until 10 p.m. Monday through Thursday, until 11 p.m. on Friday, from noon until 11 p.m. on Saturday, and 12 p.m. until 10 p.m. on Sunday.
Madame Tussauds
Also located at ICON Park, Madame Tussauds Orlando offers visitors the chance to get up close and personal with many of their favorite celebrities, or at least the very lifelike replicas.
Named for Anna Maria Tussaud, a French artist famous for her wax sculptures, Madame Tussauds is the world's most famous celebrity wax museum. In addition to taking in the amazing sculptures, you'll also learn about wax figure techniques.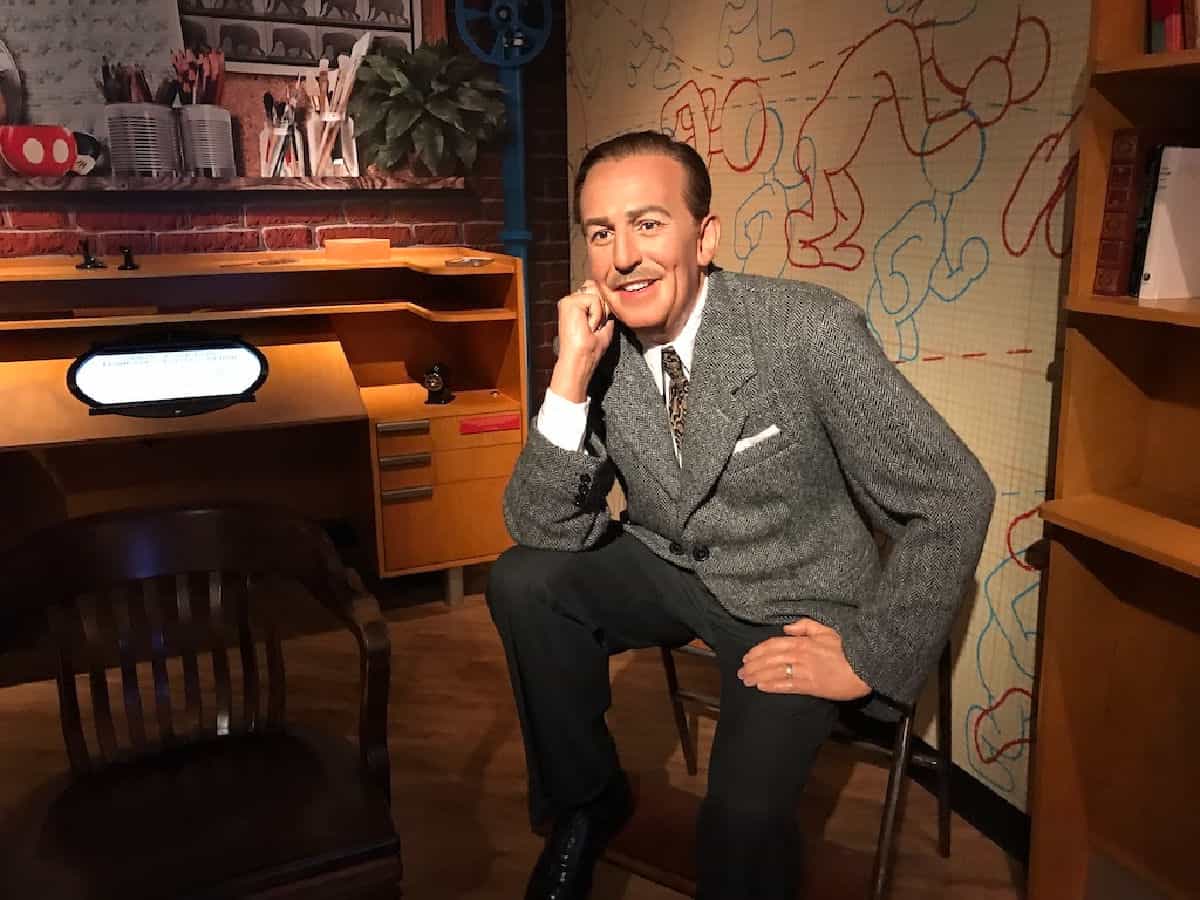 One of the best things about visiting Madame Tussauds is that digital photos are included in the price of admission of $33.95 per person. ICON Park also has a lot to do including several eateries.
You'll find Madame Tussauds at 8387 International Drive. Garage parking is free, and from there it's a short walk to the terminal building. They open at 11 a.m. every day and close at 7 p.m. with an extra hour of fun on Friday and Saturday when they close at 8 p.m.
SEA LIFE
SEA LIFE is located right next door to Madame Tussauds. This aquarium offers up close and personal looks at all sorts of sea creatures from sharks to sea turtles, seahorses, and more. An interesting fact is that many of the creatures living here were born and raised at SEA LIFE.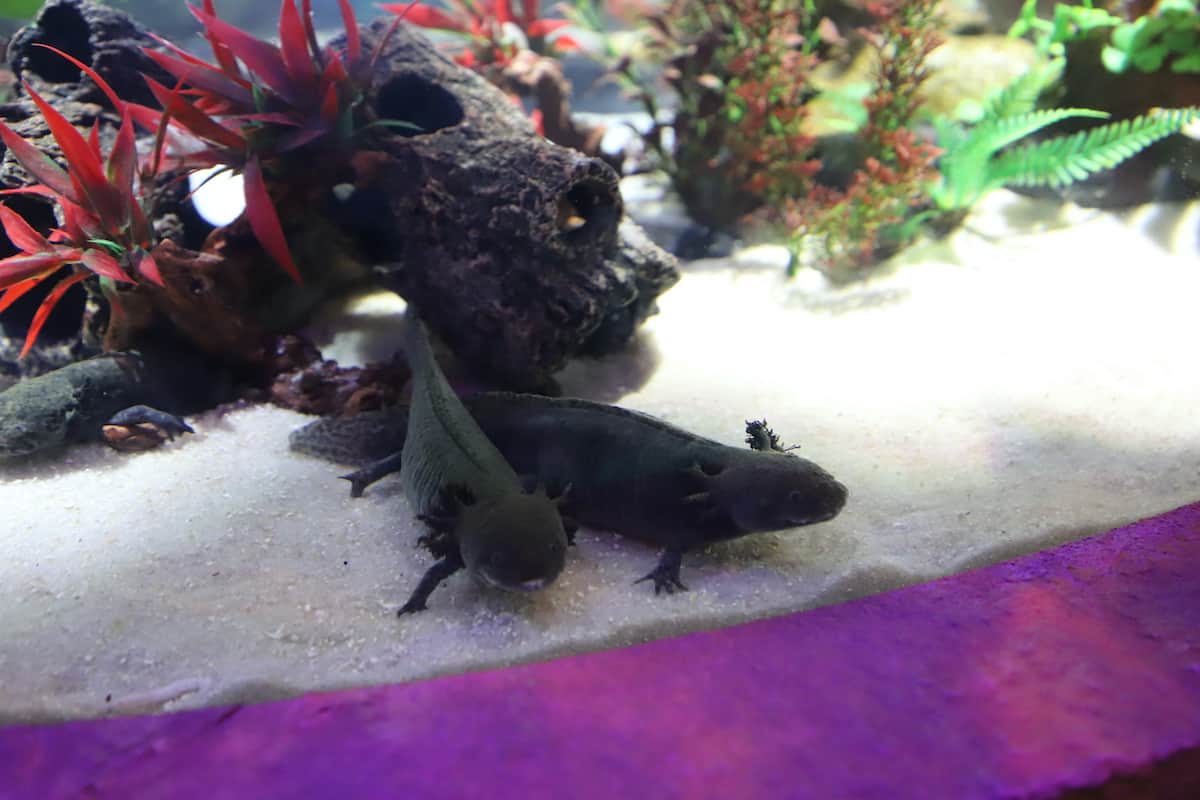 While there, don't forget to visit the Jelly Wall. Scientists believe these creatures have been around for 500 million years!
You can also explore the interactive Coastal Rockpools and see the nurse shark at the bottom of the exhibit. Visit Stingray Cove and you might spot another shark!
Tickets at the entrance are $33.95 for adults and $28.95 for children, and this includes VIP photo downloads. Younger children (two years old and under) get free admission.
You can bundle your visit with another attraction in ICON Park for more fun things to do in Orlando and save. You'll see a lot of options on their website. Save up to 20% with a Florida resident ID.
Location and Hours: SeaLife is located at 8449 International Drive. Hours are 11 a.m. until 7 p.m. Sunday through Thursday with an extra hour on Friday and Saturday when they are open until 8 p.m.
West Orange Trail Bikes and Blades
Head to West Orange Trail Bikes and Blades to enjoy a scenic bike ride along the West Orange Trail all the way to Plant Street Market. A lock for your bike will be provided so you can stop for lunch or do some shopping in Central Florida's Winter Garden. All rentals include a bike, helmet, water bottle cage, and an accessory bag.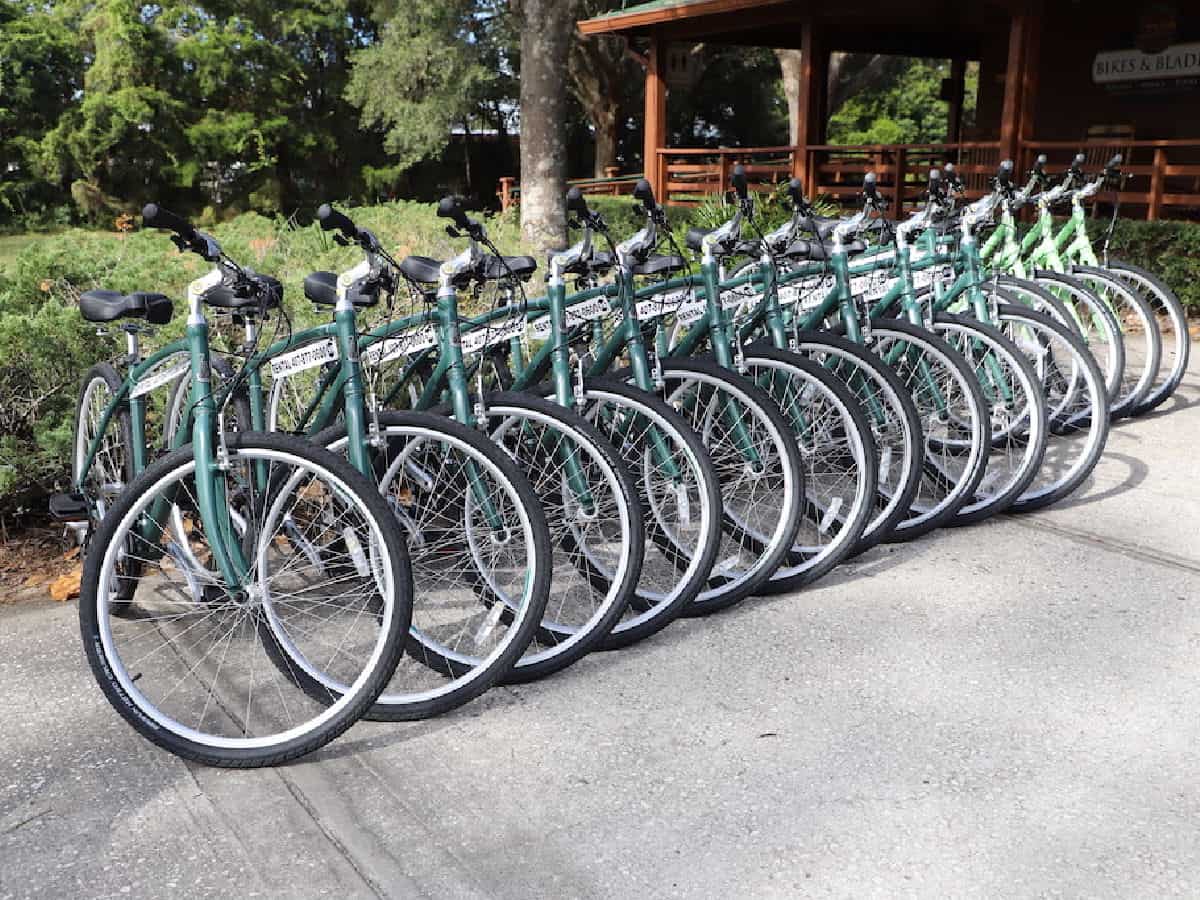 West Orange also offers guided tours, giving visitors a chance to learn about the area's orange grove and its agricultural and railroad history, all of which led to the creation of the West Orange Trail. Rent bikes by the hour or day. For an additional charge, they'll even deliver bikes to your hotel. At $9 an hour or $35 for the whole day, it's a great price to explore the area.
Locations and Hours: Check the website for the location closest to you. Hours are 9 a.m. until 5 p.m. Monday through Friday and 7:30 a.m. until 5 p.m. on weekends and holidays.
Orlando Museum of Art
The Orlando Museum of Art has around 12 exhibitions on-site and another 13 off-site exhibitions for art lovers to enjoy. You'll find collections of African, Ancient American, and Contemporary Arts, along with Graphic Art and visiting exhibits.
In addition, the museum also offers award-winning art enrichment programs and unlimited gallery tours. You'll also find lots of family programming including a beautiful kids' section.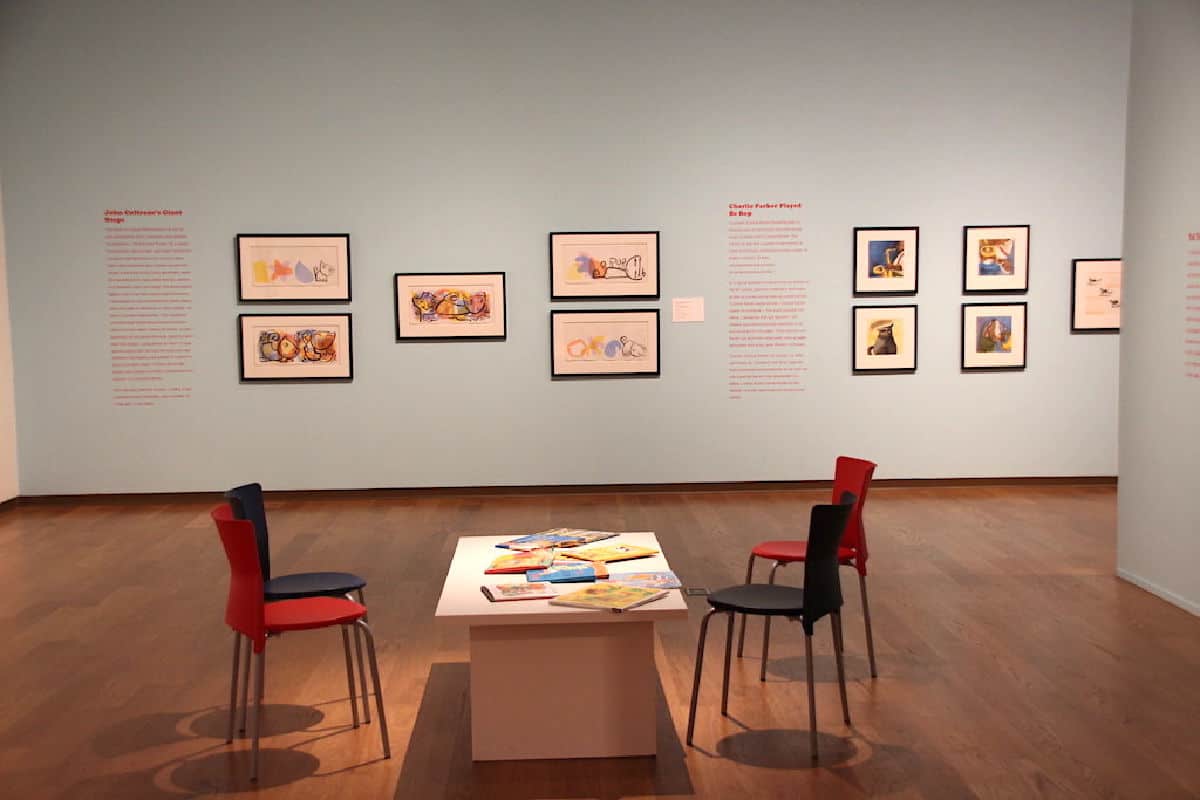 I couldn't have picked a better time to explore OMA, as I stumbled upon a visiting exhibit called Baggage Claims, which focused on travel.
Tickets are $20 for adults, $8 for kids 6-17 years old, and kids 5 and under are free. Check the website for more discounts for seniors, first responders, military, and teachers.
Location and Hours: You'll find OMA at 2416 N. Mills Avenue. They are open from 10 a.m. until 4 p.m. Tuesday through Friday, and from noon until 4 p.m. on Saturday and Sunday. They are closed on Mondays and major holidays.
Morse Museum
The Morse Museum is a stunning, visual treat for art lovers. Located in Winter Park, Morse Museum houses the largest collection of works by Louis Comfort Tiffany - yes, that Tiffany - including the interior of his chapel from the 1893 World's Columbian Exposition in Chicago. You'll also find impressive Tiffany jewelry, pottery, paintings, art glass, and the famous leaded-glass lamps.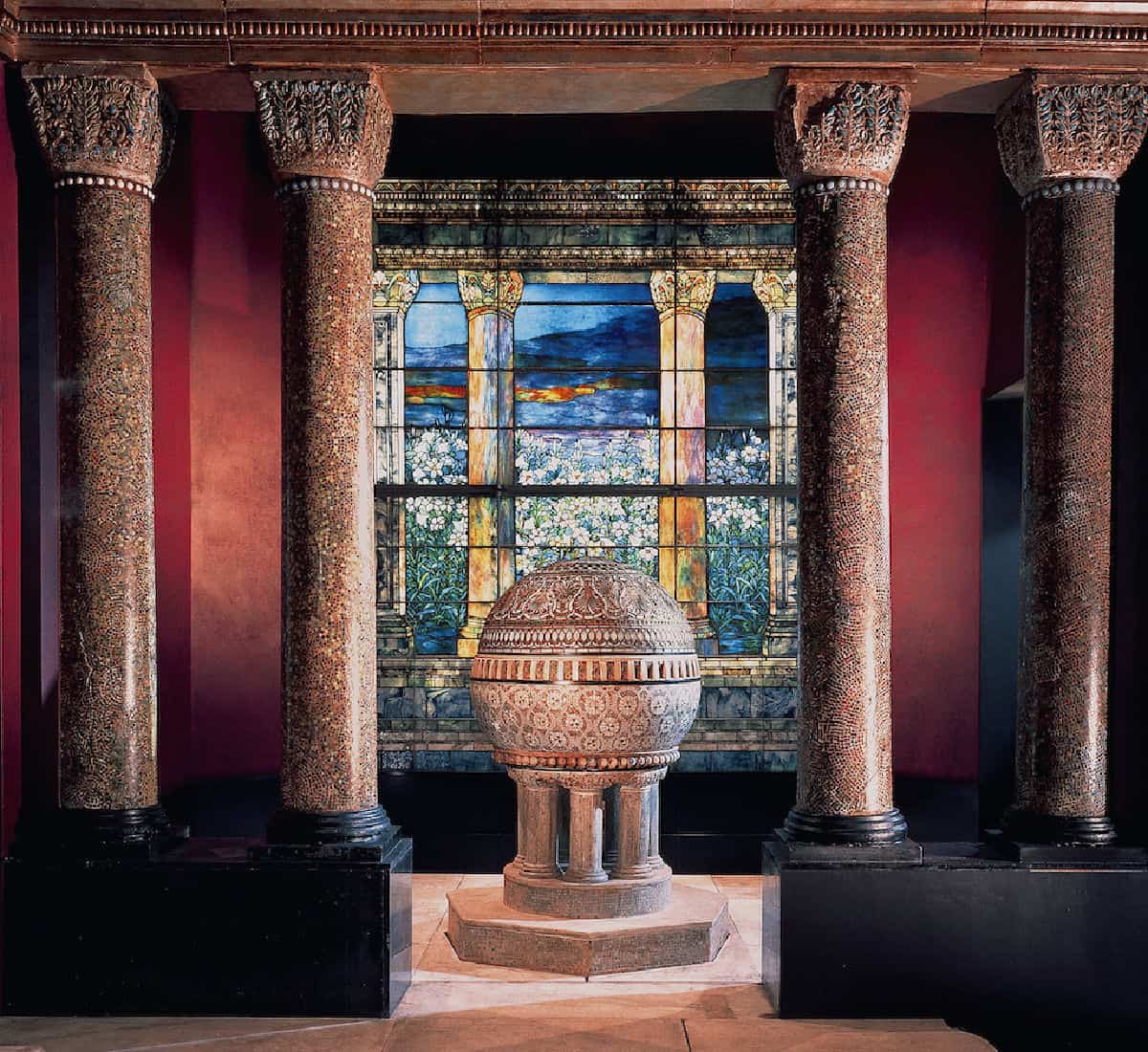 In addition to Tiffany's works, the museum features American art pottery, along with 19th and early 20th-century American paintings, decorative art, and graphic art. This museum focuses on art for all and offers family programs, as well.
Admission is $6.00 for adults, $5.00 for seniors 60 and over, $1.00 for students over 12, and kids under 12 are free. Valid ID is required for discounts.
Location and Hours: Morse Museum is located at 445 North Park Avenue in Winter Park. Visit Tuesday through Saturday from 9:30 a.m.–4 p.m. or on Sunday from 1 p.m.–4 p.m. If you go, check out this list of more things to do in Winter Park and my favorite Winter Park Hotel.
Gatorland
Everyone wants to see an alligator when they visit Florida. Once I'd moved here, I see them pretty regularly, even a bit too close for comfort on the golf course. But if you want to see some of the biggest gators and more than you'll probably see even if in the Everglades, Gatorland is the perfect place to do it.
It's easy to spend all day at Gatorland with the zip lines, shows, petting zoo, local wildlife exhibits, a couple of exotic animals, and more. Animal lovers will have a blast at Gatorland.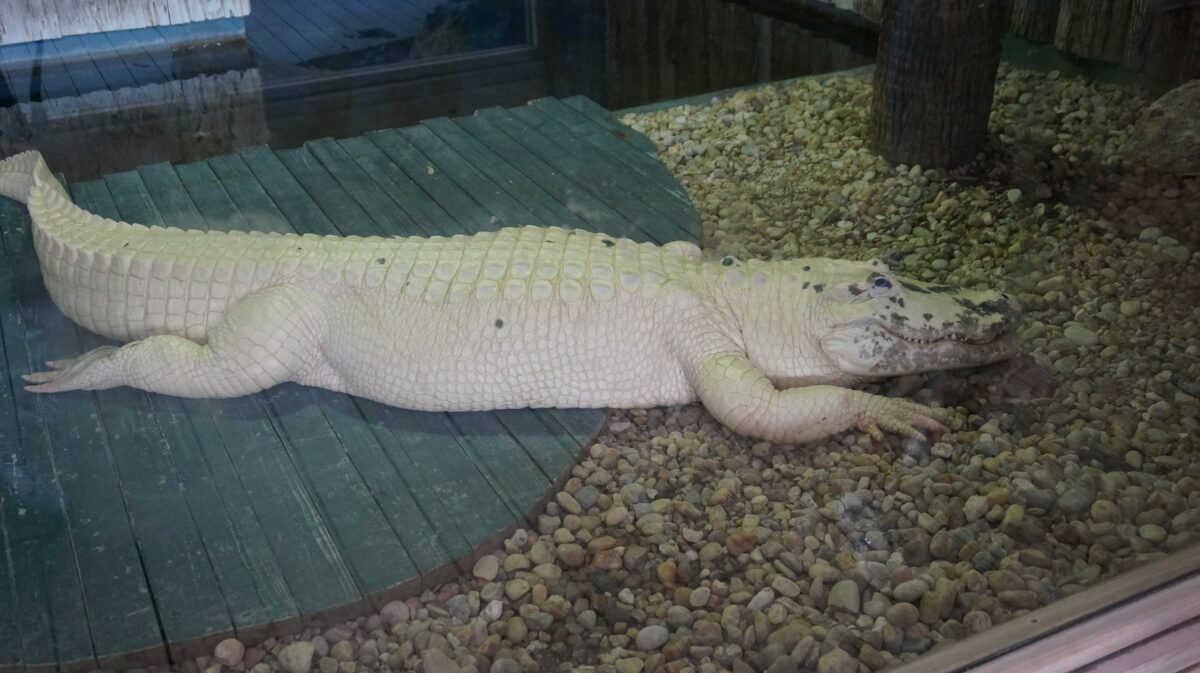 Tickets to Gatorland are $29.99 for adults and $19.99 for kids 3-12, plus tax. Save by getting your tickets online. Packages are also available if you'd like to experience activities like the zip line.
Location and Hours: Gatorland is located at 14501 S. Orange Blossom Trail. Hours are 10 a.m. until 5 p.m. every day, rain or shine.
Wine Tasting at Quantum Leaf Winery
I was excited to discover this winery right in Orlando. Before you quickly move on, don't think the wines here are all the sweet varieties you'd typically find at a Florida winery. Quantum Leap searches for the best quality, sustainably-grown wine from around the world and has it shipped to their facility in Orlando where they do all the storing, finishing, blending and packaging themselves.
I actually joined for a year after visiting as I just loved several of the wines I tasted. Stop by for a tasting and see for yourself. Tours are also available if staff permits. It's best to call ahead and reserve if you'd like a tour.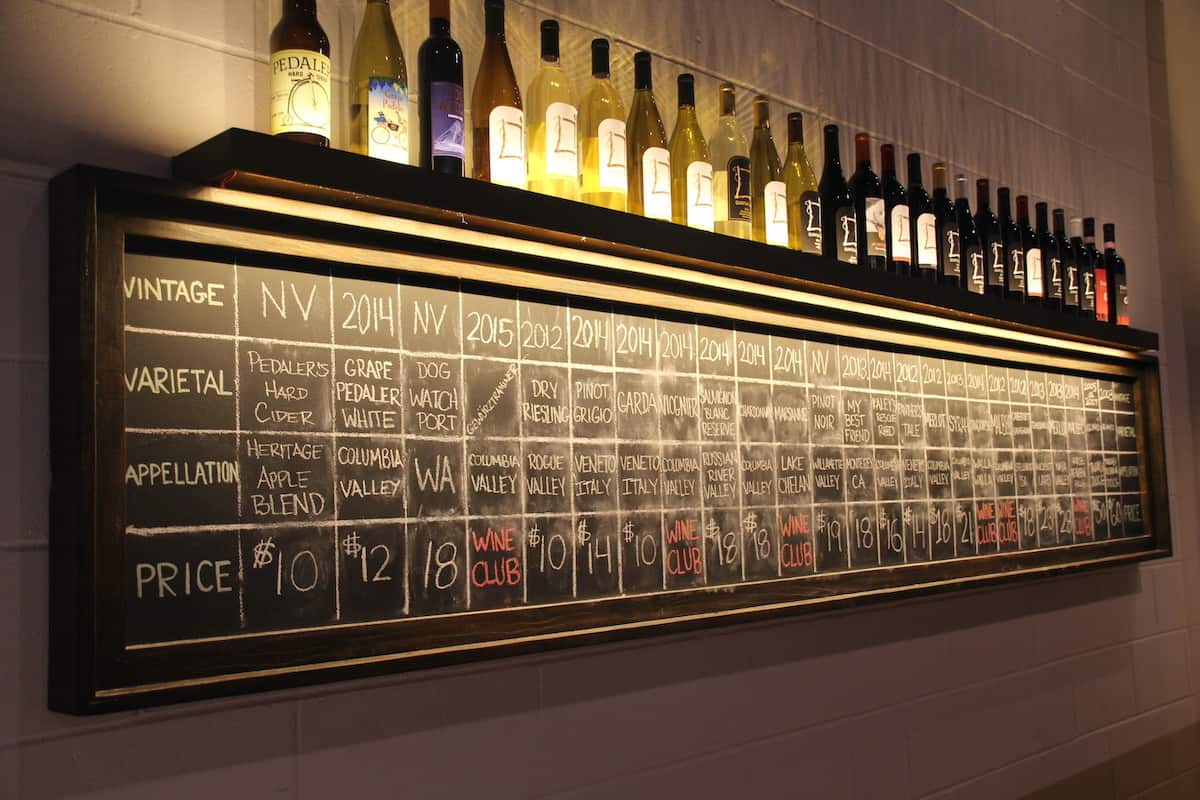 Location and Hours: Quantum Leap is located at 1312 Wilfred Drive. They open at noon Tuesday through Saturday and close between 5 p.m. and 9 p.m., so check the website for hours.
Should I buy tickets for these things to do in Orlando Florida in advance?
Sometimes you can save money by buying in advance, and you'll be sure to have a ticket if the attraction gets so crowded that they stop admitting new guests. Just be sure to look at all the extra taxes and fees before you click that purchase button.
What are the best outdoor activities in Orlando?
Besides the theme parks, the best outdoor activities on this list would be Disney Springs and the Aerophile Balloon, Gatorland, the Orlando StarFlyer, and going for a bike ride to explore.
When is the best time to visit Orlando?
Orlando is really pretty busy all year now, but if you can visit during the winter months, the weather is much more enjoyable. In the summer it can be very hot and humid.
Amusement Park Visits
When you do get to the theme parks, know the best Epcot restaurants ahead of time! Besides all the year round magic, there are special events all year long.
If you can time your vacation around the Epcot Food and Wine Festival, it's the party of the year! During the fall, you can attend Mickey's Not So Scary Halloween party, and before you can say bippity boppity boo, it will be time for Mickey's Very Merry Christmas party.
The new year begins with the Epcot Festival of the Arts followed by Epcot Flower and Garden Festival. And don't forget about Universal, the popular theme park where you can visit the Wizarding World of Harry Potter. We've had such a good time there!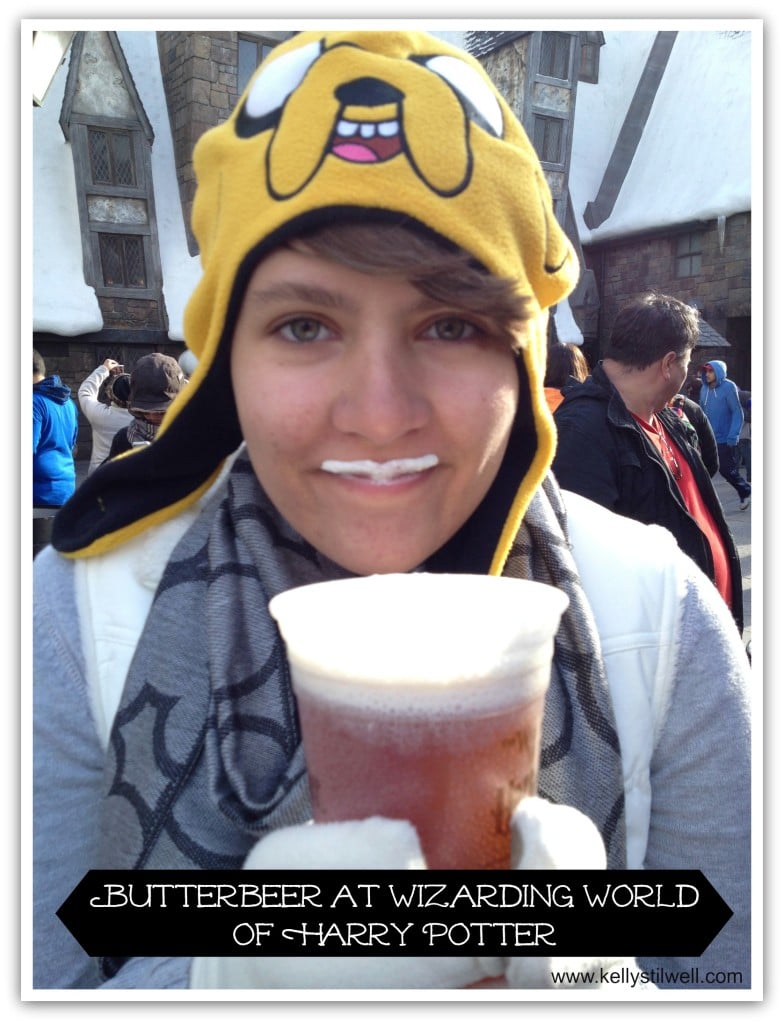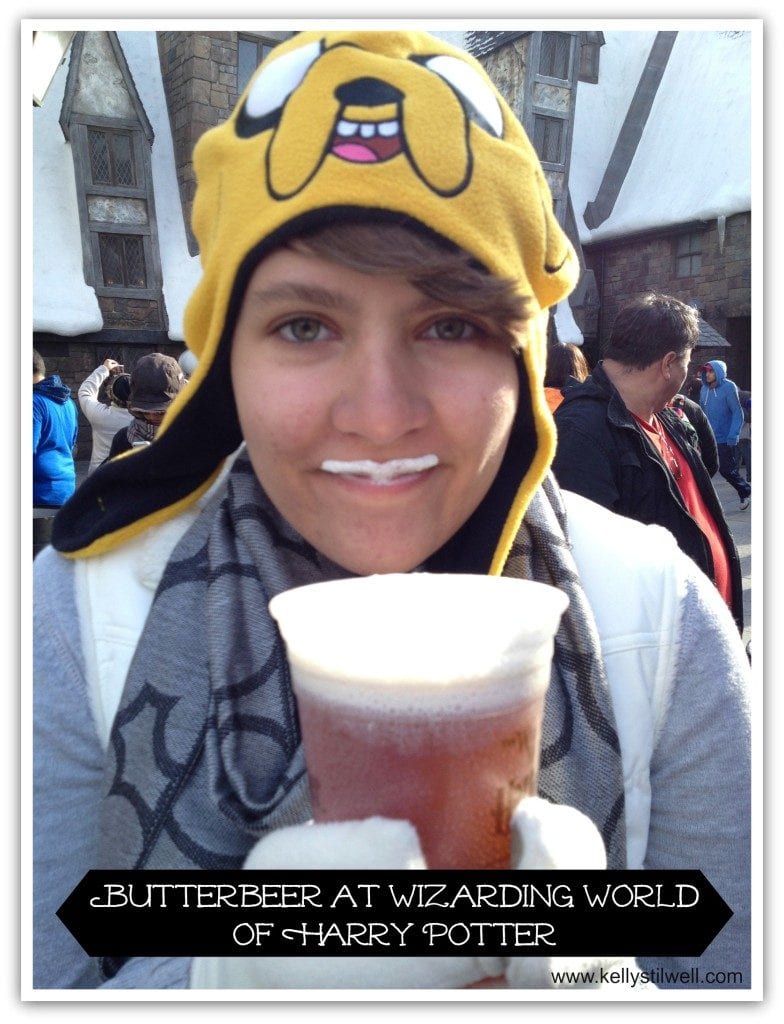 Where to Stay in Orlando
You'll have a plethora of choices for where to stay in Orlando. From the fabulous Animal Kingdom Lodge, Gran Destino Tower at Coronado Springs, and Disney's Port Orleans Resort, you won't have trouble finding something that suits everyone. One of our favorite off-site hotels is the Bohemian Hotel in Celebration, also a fun area to hang out and have dinner.
Grab your free packing list printable and start planning your things to do in Orlando Florida!