Gatorland Orlando should definitely be on your list of things to do in Orlando.
There is no shortage of gators in Florida, and you can see them just about any time you're near a lake or pond.
But trust me when I tell you, you won't see gators in the wild like you'll see them here.
With loads of supervision and fun ways to see the gators from all angles, this is a fun way to see a bunch of the 1.3 million alligators that live in the Sunshine State.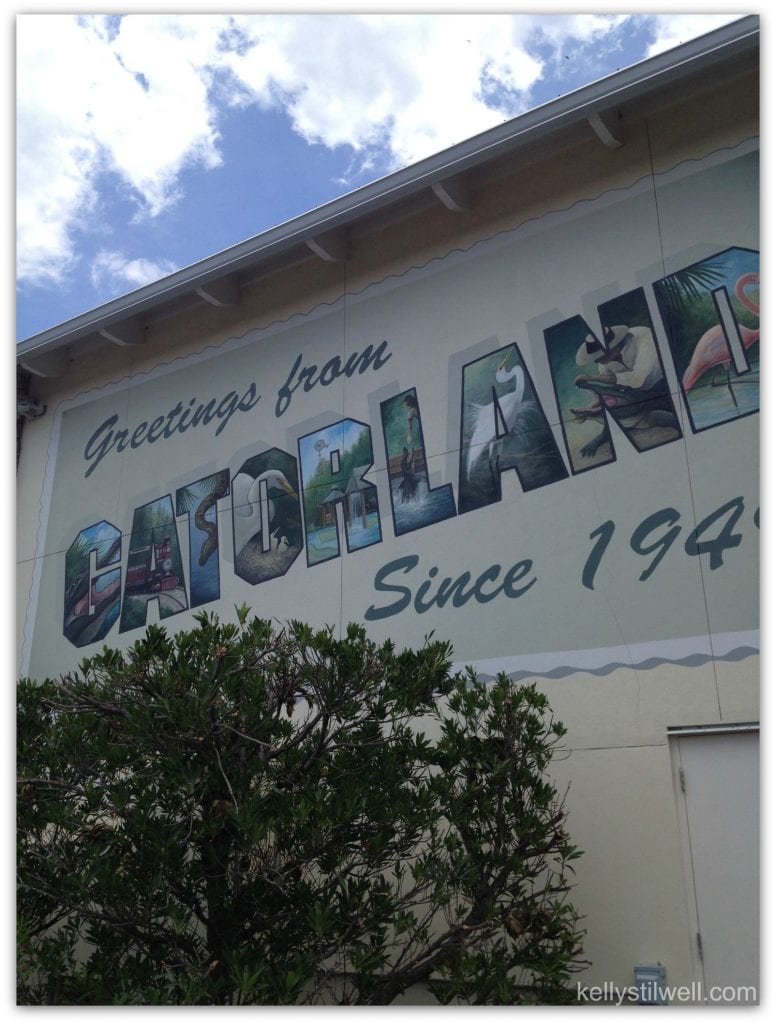 We typically visit a couple of the Disney parks when we go to Orlando, with an occasional trip to Universal Studios and Discovery Cove Sea World.
If you love to great food, you'll find some of the best restaurants in Disney World. Believe it or not, the food at Pandora World of Avatar is crazy good!
And a Disney VIP Tour is a great way to go behind the scenes at the Disney parks and is worth every penny!
A really cool spot I will definitely be visiting again, and taking the whole family, is Gatorland.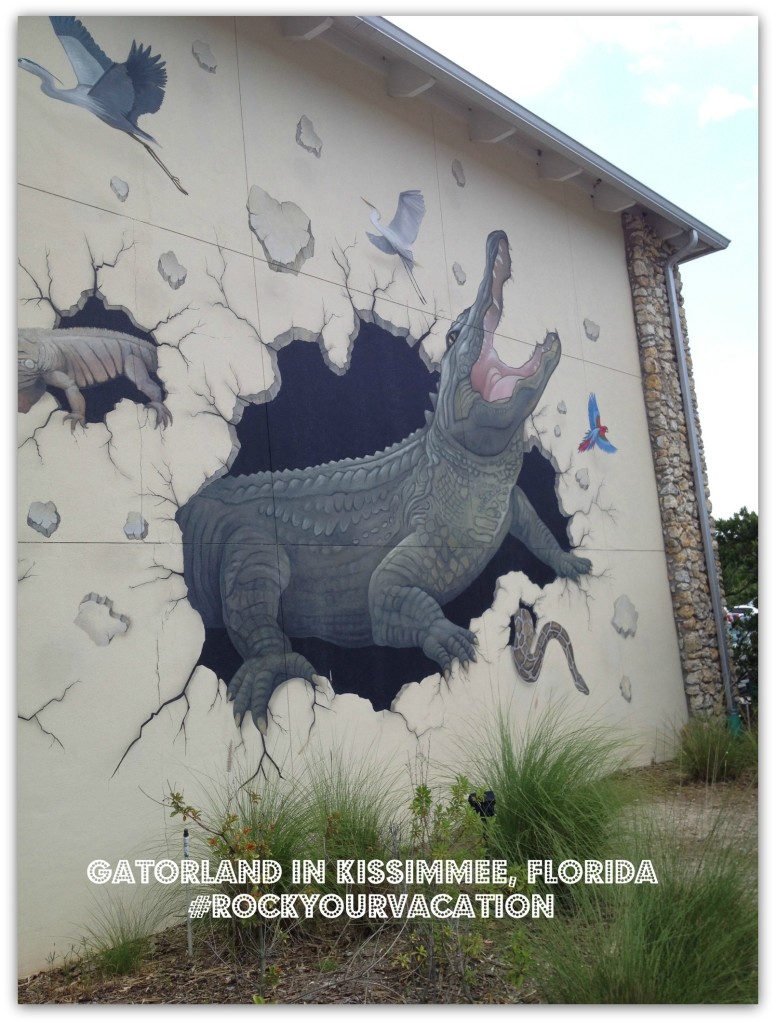 First of all, I have to tell you, I live in Florida. Before I moved here, gators were not something I had seen much of even though we visited the area once a year.
In fact, I remember driving through Alligator Alley and being so excited when we saw gators.
Now, I see gators at least a few times a week. In the lake out back of my house, in the lakes in my community, driving past lakes anywhere in Florida, we see gators.
I remember when we first moved here our real estate agent told me they could be in any body of water deep enough that they could submerge. It's true!
My point is, gators are not a novelty for us anymore. They are part of life. But I get that they are really cool for people who don't live here.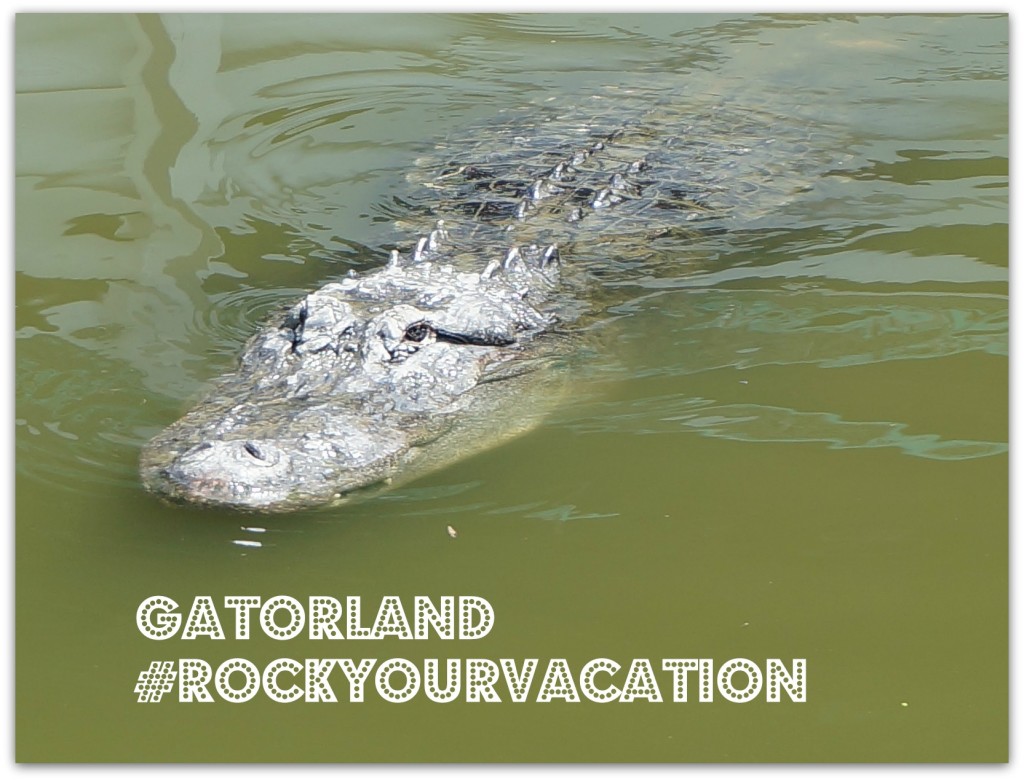 That being said, I had never seen gators like the ones at Gatorland.
They are not only HUGE but there are so many! I actually blurted out (embarrassed now) "Oh my gosh, that's real!"
I honestly thought one of the gators was a prank. It was unbelievable. I'm telling you, you have got to see it to believe it.
I did not get a pic of that one, so you'll have to go check it out. It's one of their really big guys. This one is small in comparison. He was making me nervous and he looks like he's smiling about it, doesn't he?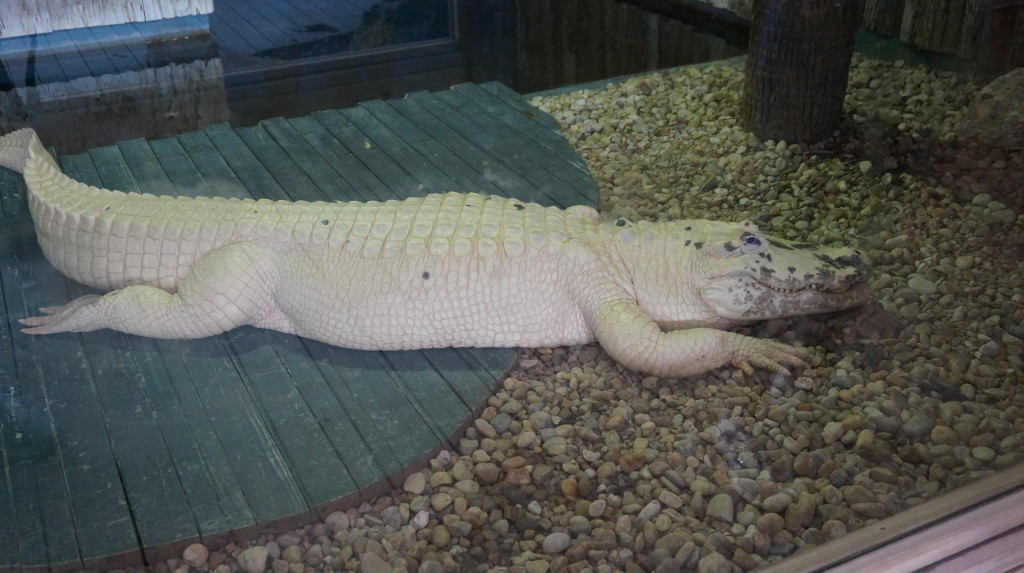 I had zip-lined in Costa Rica a few years ago, too, so this also wasn't a first for me. However, zip lining over alligators?
The Screamin' Gator Zip Line was wild! Just don't think about the 130 alligators below...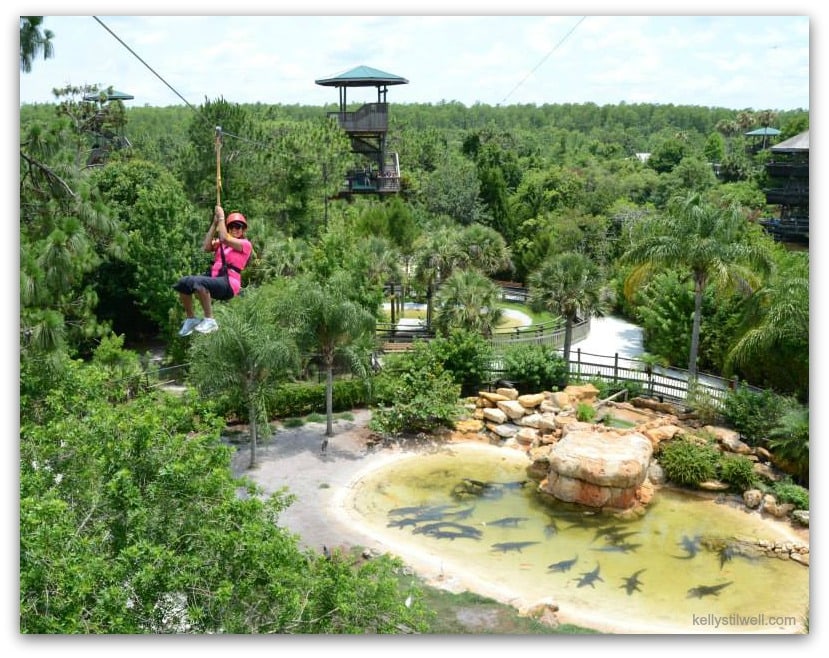 At the end of the zip line, there is a bridge you have to cross. Though I consider myself pretty adventurous, I was shaking like a leaf when I finished that bridge. I know I was connected to a line, but still!
Keep in mind that you will want to wear closed-toe shoes. Also, short shorts are not a good idea as you're wearing a harness.
For safety purposes, you can't take a camera or video recorder. Gatorland will take pics and you can purchase them. I'm so glad they got great pics!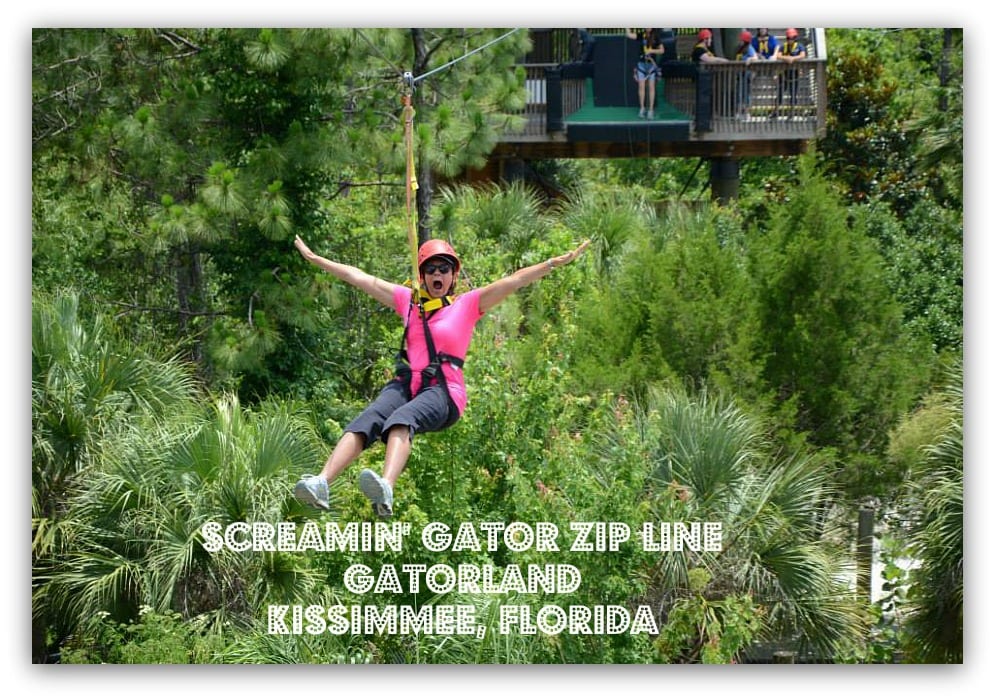 If you are nervous at all about ziplining, rest assured, they take every precaution very seriously at Gatorland. I was really impressed.
They have a 10-point check they perform before every zipline run you take, and they didn't miss one. Every time.
It's extremely safe, and the staff totally rocked. They really made the experience even more fun!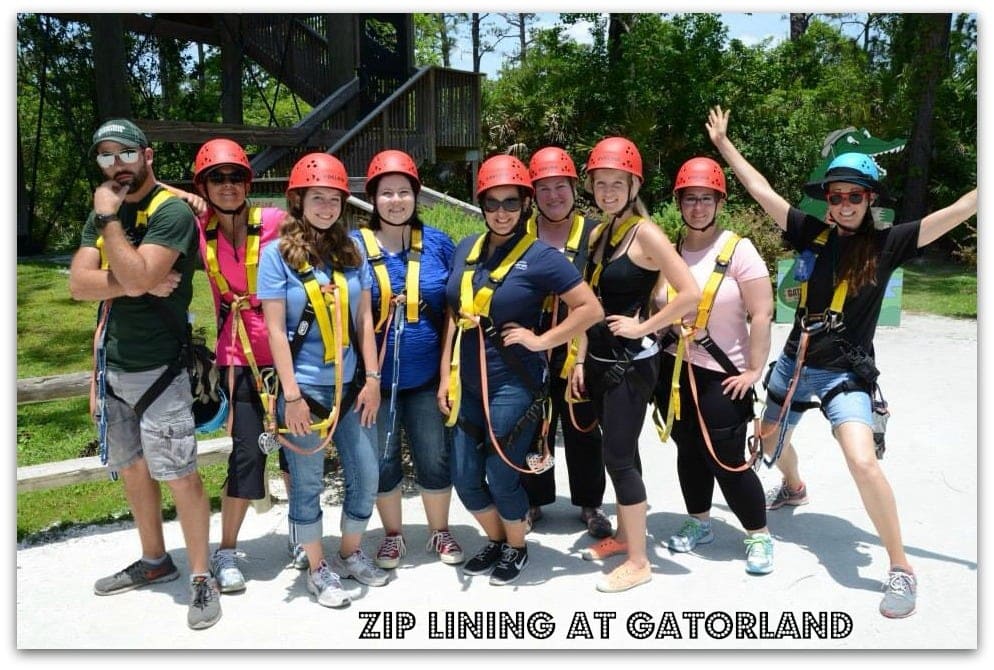 Gatorland has so much to do. There are a lot of different animals to see besides the star attractions.
You'll see Burmese Pythons, owls, flamingos, and all kinds of other birds including this friendly guy. We really had a blast.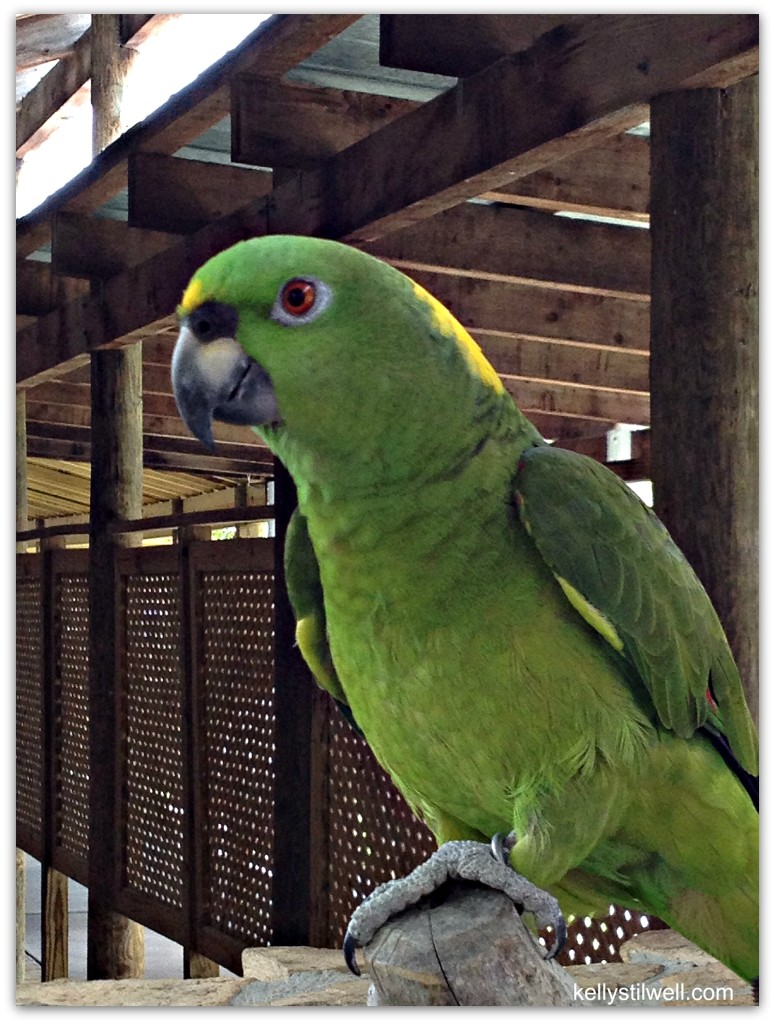 Gatorland is located at 14501 S. Orange Blossom Trail in Orlando, Florida. Hours are 10 am -6 pm.
Gatorland also has a Night Shine where you walk through with a flashlight and feed the gators. You can even Zip Line at night. Let me know how it goes cuz' I would be scared. A little. Okay. A lot.
Check out Gatorland's website for details on all their events. You can buy tickets there, too. Enjoy and tell them I sent you!