When visiting Sacred Valley Peru, seeing the historical sites must be on your list. This visitor's guide will help you learn a little about four of the most breathtaking locations.
Sacred Valley Peru: What You Need To Know
Sacred Valley & The Inca Empire
The history of Sacred Valley is what makes it such a hot tourist destination. At one time, Sacred Valley was the center of the Inca Empire.
Everyone who visits Peru goes to Machu Picchu as it's an Inca citadel, a UNESCO Heritage site, and is incredibly preserved. This was the highlight of my trip with G Adventures. It's important to know the best time to visit Machu Picchu so you'll have the ultimate experience, but don't miss Sacred Valley.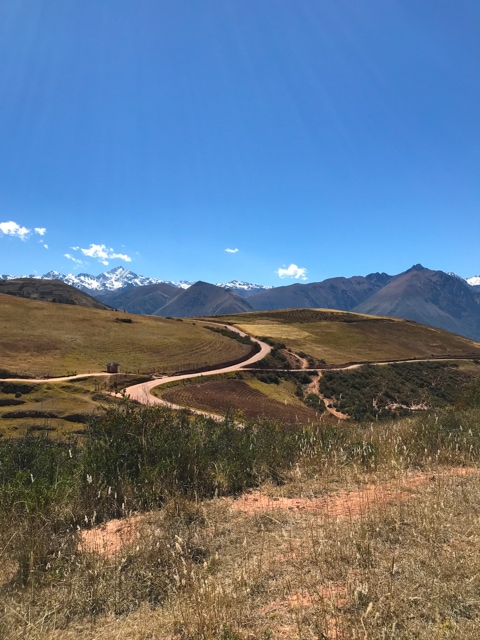 Where is Sacred Valley Peru?
Sacred Valley is located in south-central Peru. The closest major city to the Sacred Valley is Cusco, which is about 35 km north. Cusco is the entryway to Machu Picchu. In fact, there is no getting to Machu Picchu without going to Cucso first. I began my Peru journey in Lima and flew from there to Cusco.
To avoid altitude sickness, it's a good idea to spend time in Sacred Valley before going up to the higher elevations. This is what we did on the G Adventures tour. Sacred Valley Peru is so spectacular, you'll be glad you didn't miss this incredible destination.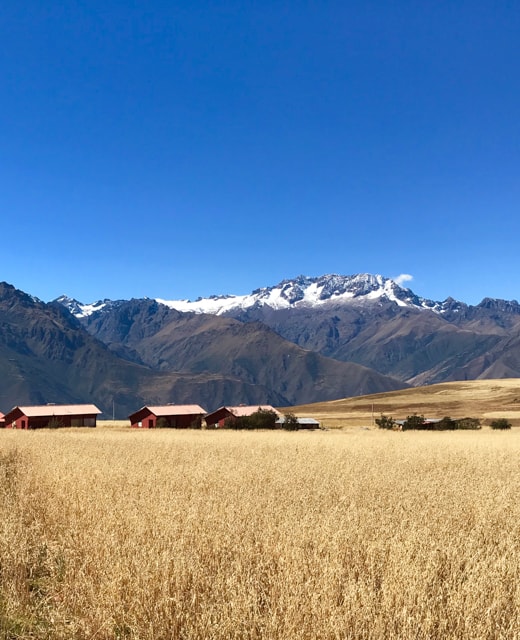 Sacred Valley Peru Weather
If you can, try to plan your trip during the dry season. The rainy season runs from October through April. So from May-September, you should avoid rain for the most part.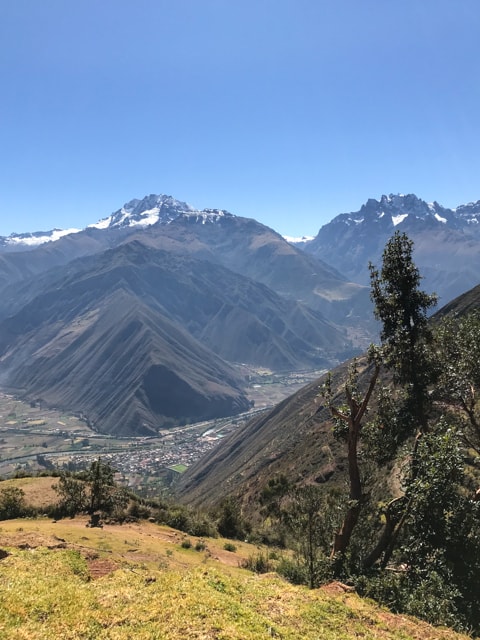 Temperatures during the dry season are wonderful! They range from around 12 C (50 F) at night to the mid-30s C (upper 80s F) during the day.
The weather while I was there in July was cool in the early mornings and in the 70s during the day. It is still pretty chilly at night, so bring warm pajamas. Some hotels offer heaters in the rooms, which helps a lot.
Be sure to use sunscreen as there aren't many trees and you'll be exposed directly to the sun. A hat is also a great idea.
Don't worry if you forget one - you'll have souvenir shopping opportunities here and there as you travel to these different sites.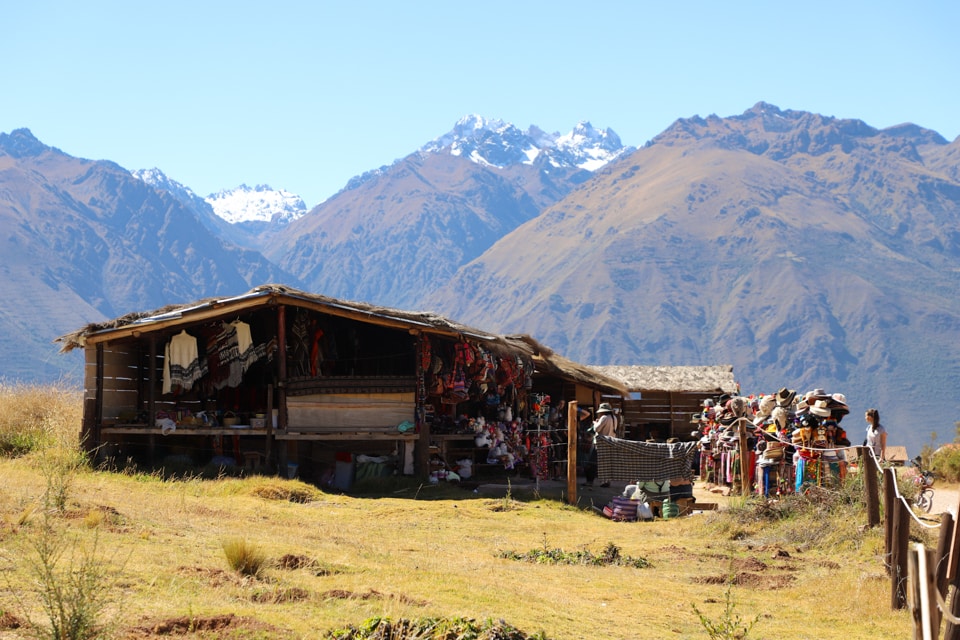 Facts About Sacred Valley Peru
When you travel to the Sacred Valley, keep these facts in mind. You'll appreciate the area so much more.
Rich Farmland
The reason this area was the center of the Inca empire is that the farmland is so incredibly fertile. There are still farms today that are providing bountiful harvests. I learned so much about the agriculture of Peru through our guide and especially when we visited Potato Park. Over 4,000 varieties of potatoes are grown in Peru!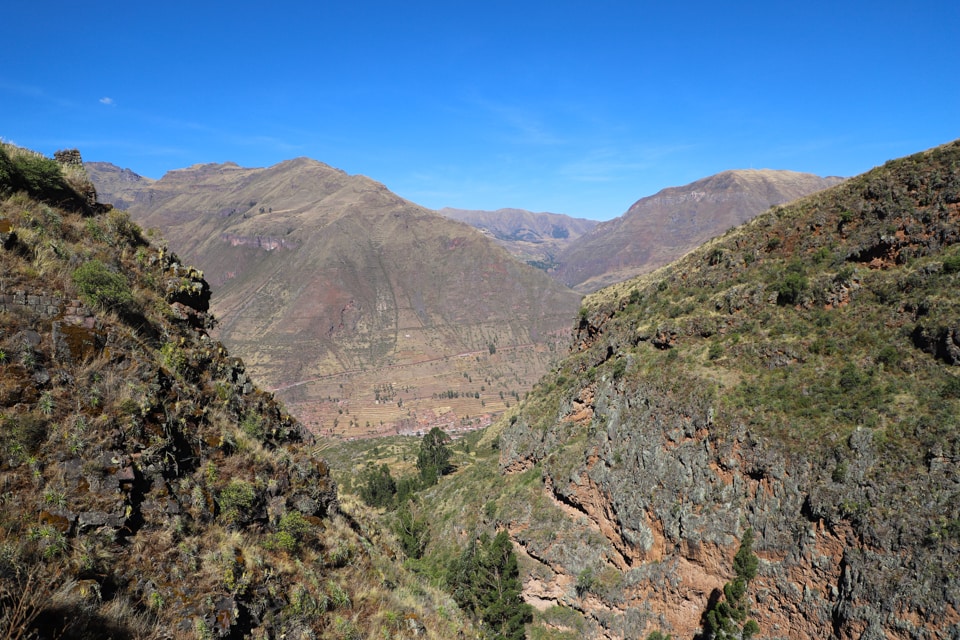 Some of the oldest historical sites on earth
Some of the oldest historic sites on earth are in Sacred Valley Peru. The Inca Empire itself is incredibly old - dating back to the early 15th century. As you travel around and visit the ruins, appreciate the age and treat these ruins with respect. We are really so blessed to be able to walk around these beautiful historic sites.
Unbelievable Architecture
Sacred Valley is a feat of architecture. Building something like it today would take tons of machines and manpower. As you walk around, imagine life and tools from the 15th century. It's hard to conceive how they built it all!
Cusco Was the Capital of the Great Incan Empire
The Sacred Valley is where it is said the emperor himself lived. The main capital of the Inca Empire was the city of Cusco. Be sure to spend at least a couple of days in Cusco. There is a lot to see and do there!
What To Do In Sacred Valley Peru
Below are the must-see spots in Sacred Valley.
Salt Pans
You must see the Las Salineras Pre-Incan Salt Pans. Salinas de Maras is located in the Urubamba Valley, less than 50 km from Cusco. Here you will find nearly 3,000 salt pans thought to be developed even before the Inca period. These pans are filled with saltwater from underground springs. This subterranean stream flows into a system of channels known as the Salt Pans.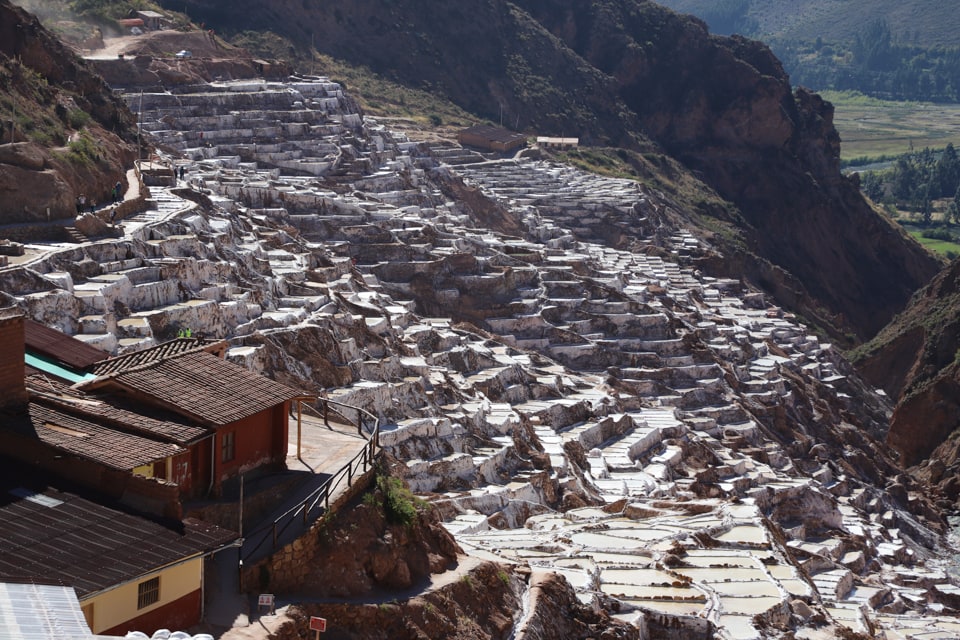 Before the Incas inhabited this area, it was developed by the Wari civilization. The salt pans were man-made with the intention of catching the saltwater. The saltwater sits and eventually evaporates in the sun, leaving behind salt crystals.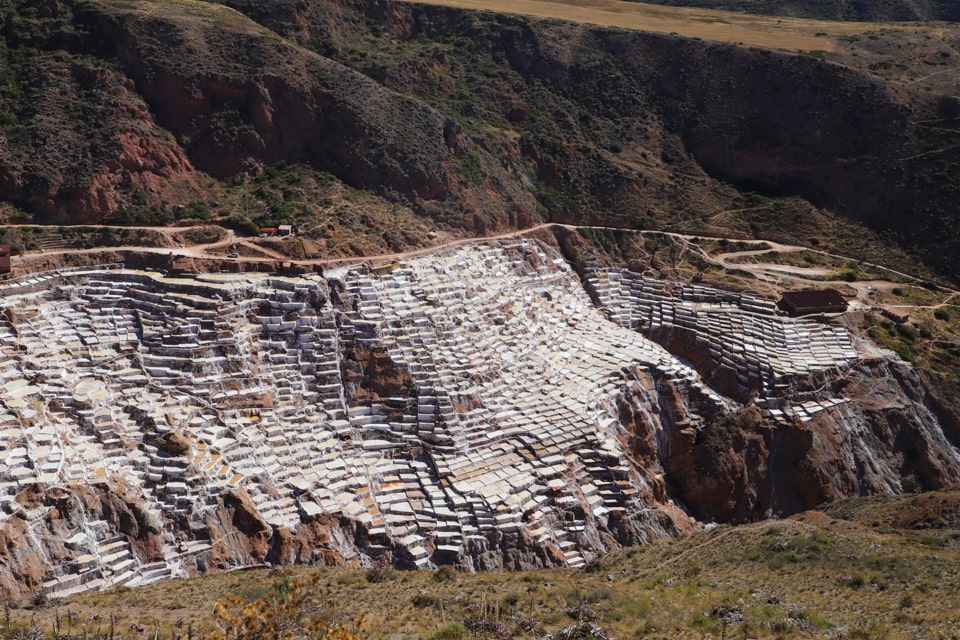 As you tour these salt pans, you'll be amazed to see that a way of collecting salt more than 500 years ago was so efficient that it is still used today.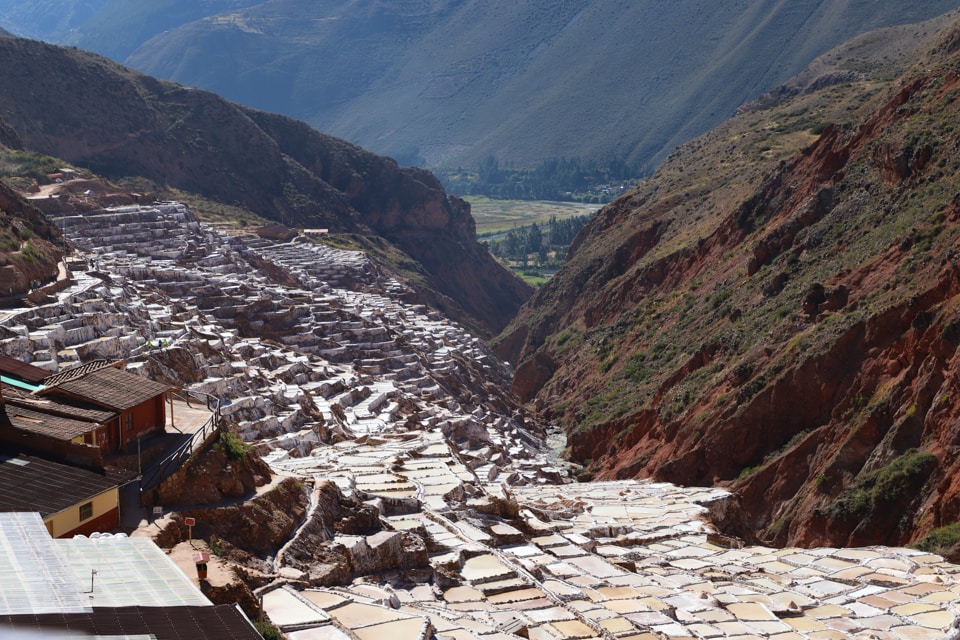 You can purchase salt at one of the stands in the market. I bought a small bag of Flor de Sal, and a bag of pink salt, Sal Rosado, which is only extracted in four places in the world. I really wanted to buy more but I only had room for so many souvenirs! I'll be using these in some Peruvian recipes I have planned.
See The Sacred Valley Ruins
Of course, you are going to want to see the iconic Machu Picchu. But while you are visiting the Sacred Valley, these are the other ruins you have to have on your list. Don't miss them. They are stunning, and we hardly encountered any crowds.
Ollantaytambo
It is said the two things that brought down the Inca Empire were their own civil war and the invading Spaniards.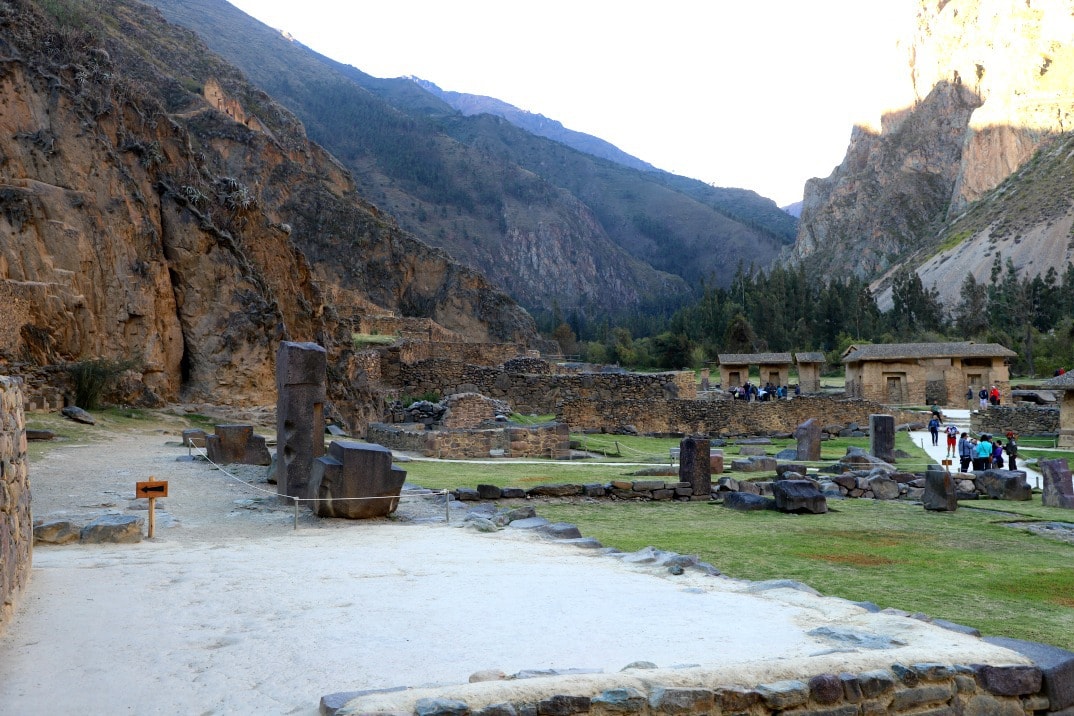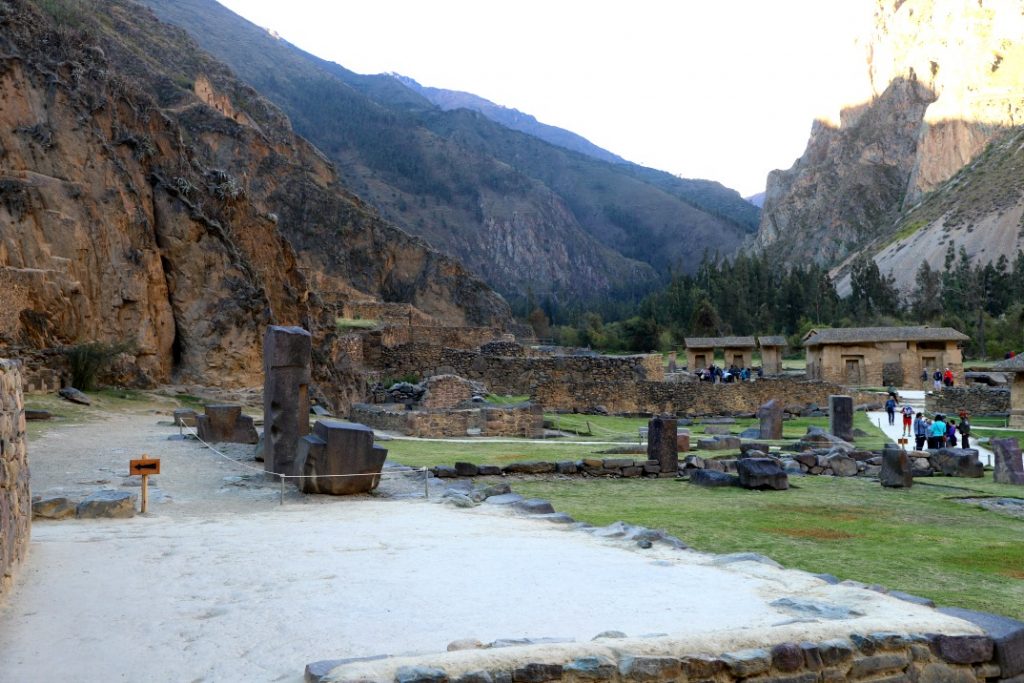 When you walk around Ollantaytambo, you are walking among one of the last strongholds of the Incas. They fought against the Spaniards here, trying to maintain their empire before it collapsed.
It amazed me to learn that the Incas actually flooded the terraces forcing the Spaniards to retreat. Unfortunately, the Spaniards sent reinforcements, eventually causing the emperor to leave Ollantaytambo.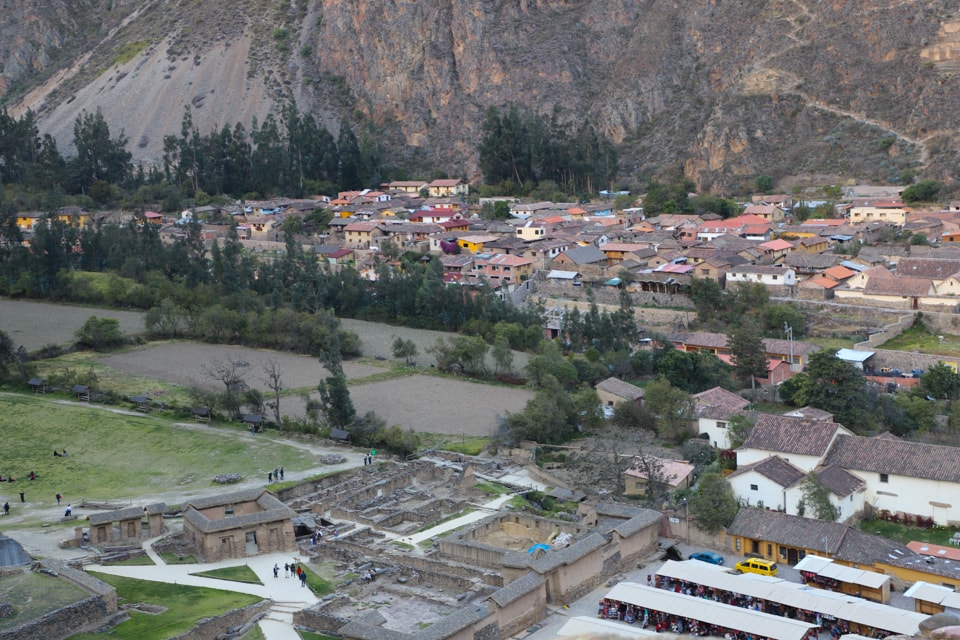 Moray Ruins
The Moray Ruins look like a deep bowl and are reminiscent of the Roman amphitheaters.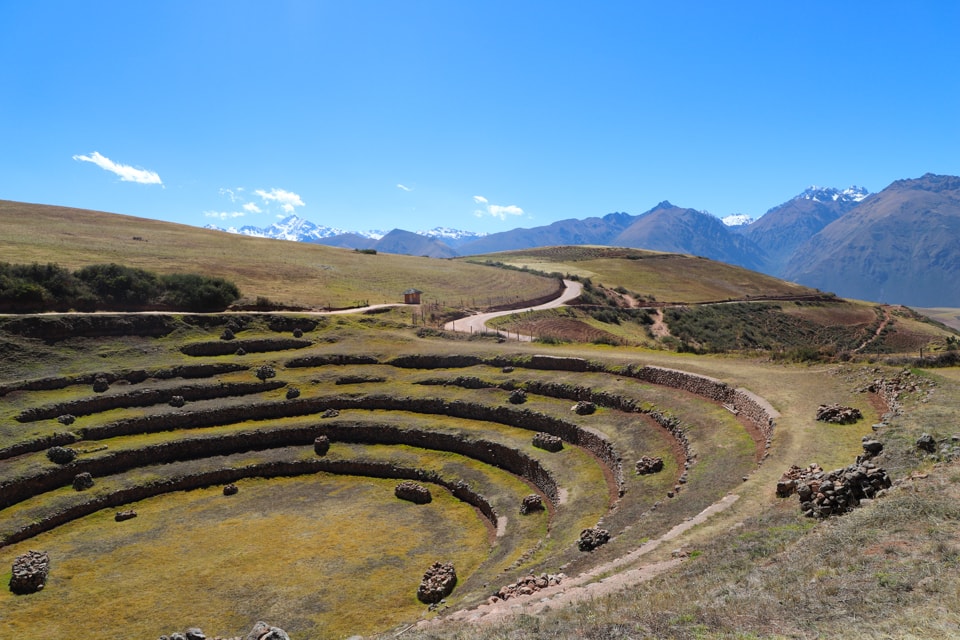 Nobody knows the exact purpose of these circles as there is no written language from the Incas, but it's believed that this used to be an agriculture research facility, with each level having a different temperature for the plants. In fact, temperatures can change as much as 27 degrees from the top to the bottom terrace.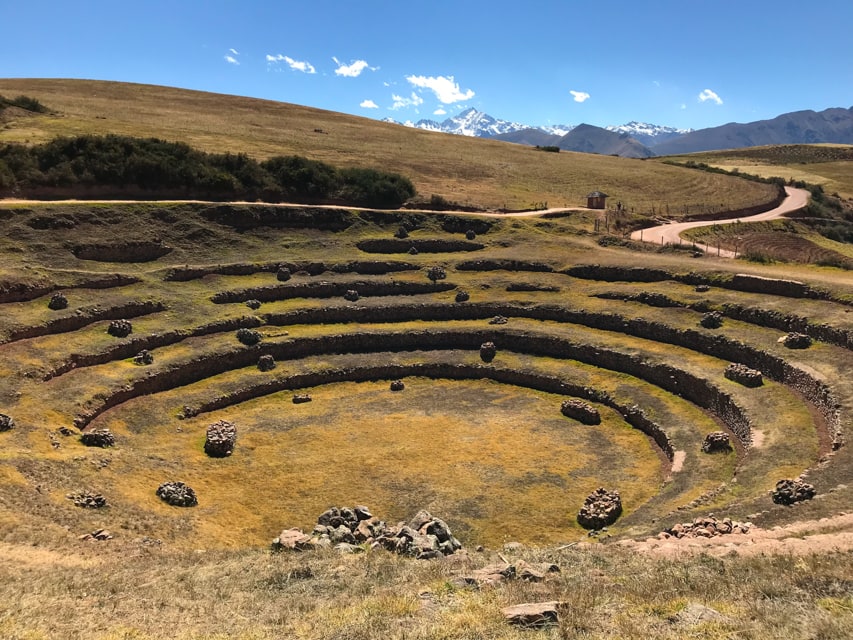 The largest of these circular depressions is 98 feet deep.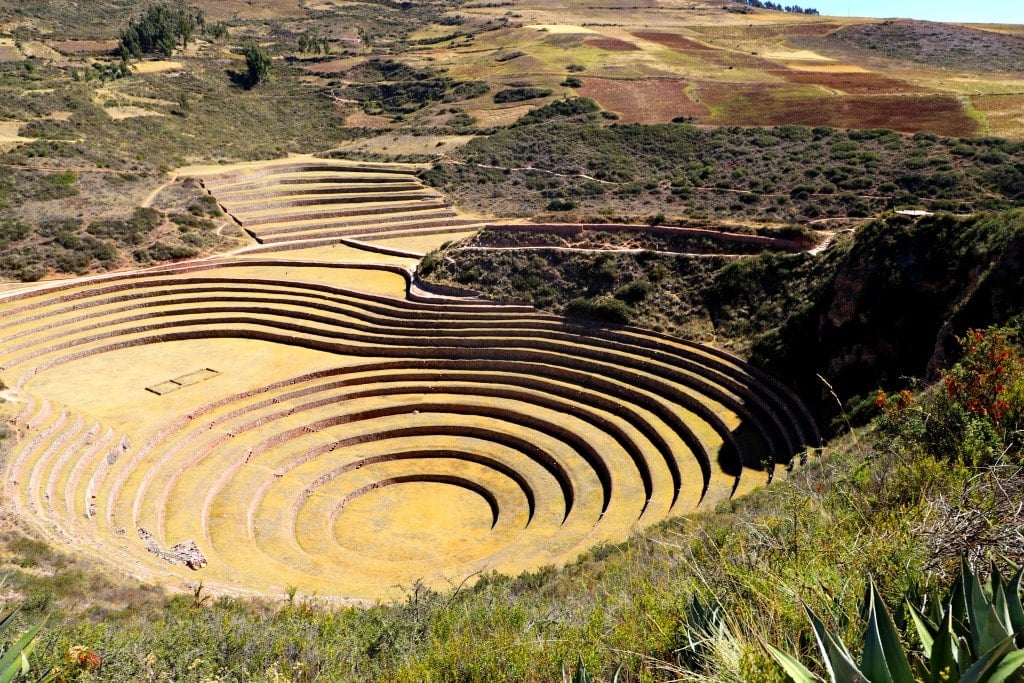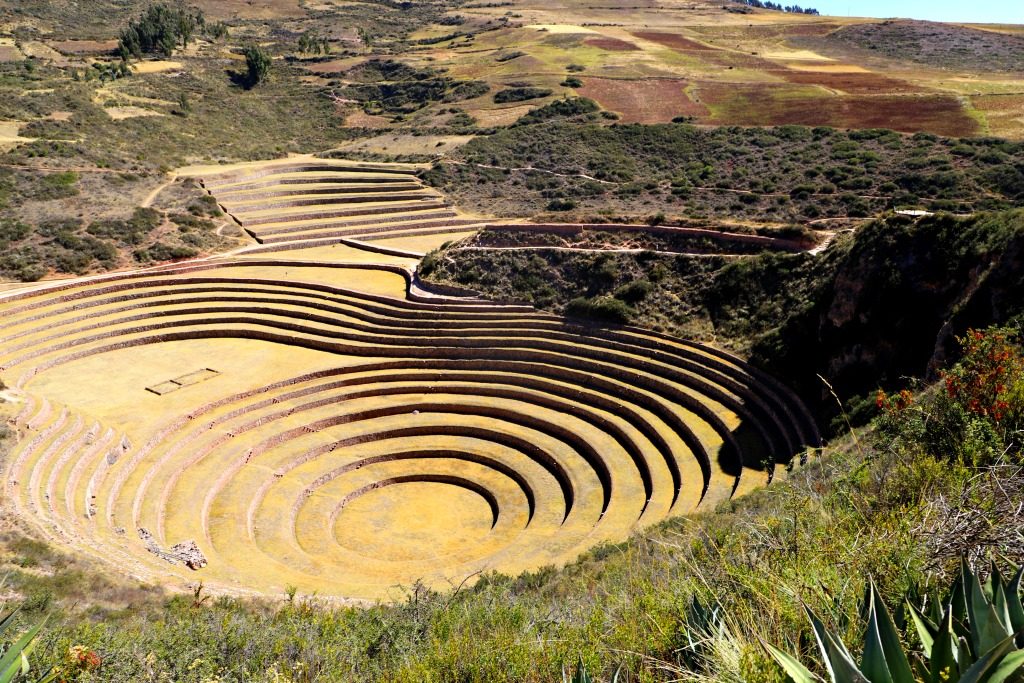 It's absolutely breathtaking to see this site, and mind-blowing to think of the elaborate irrigation system.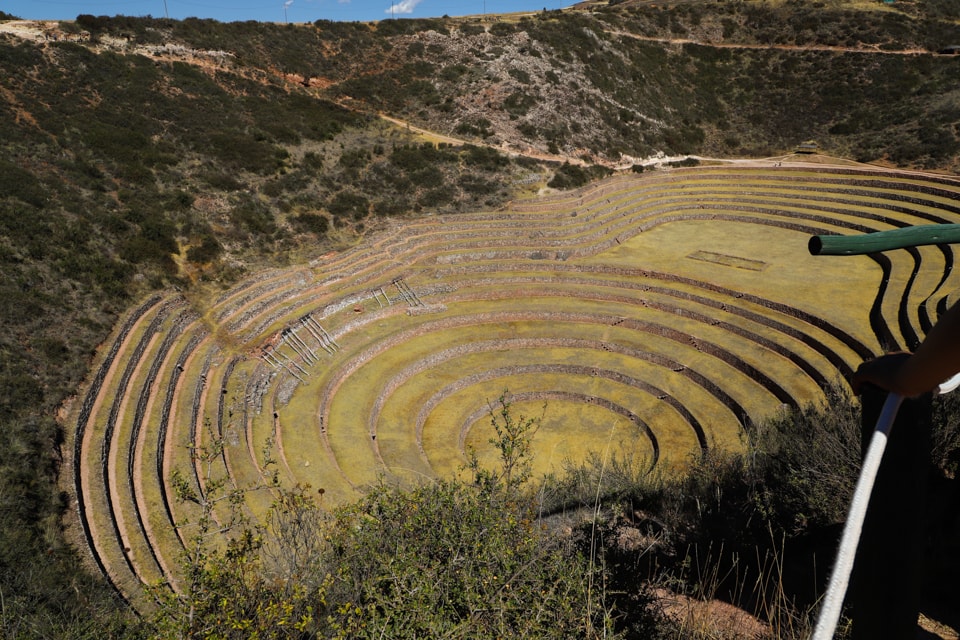 Pisac Ruins
Just like Machu Picchu, most of the ruins, at least at one time, had different temples and areas built for specific purposes.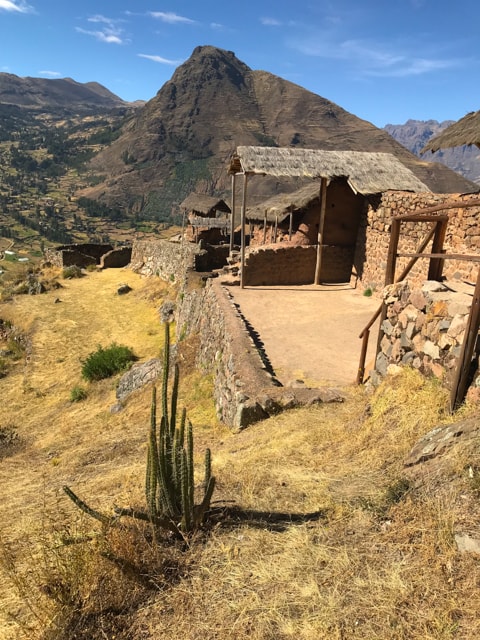 You will see terraces for growing food, as well as temples and other ceremonial centers.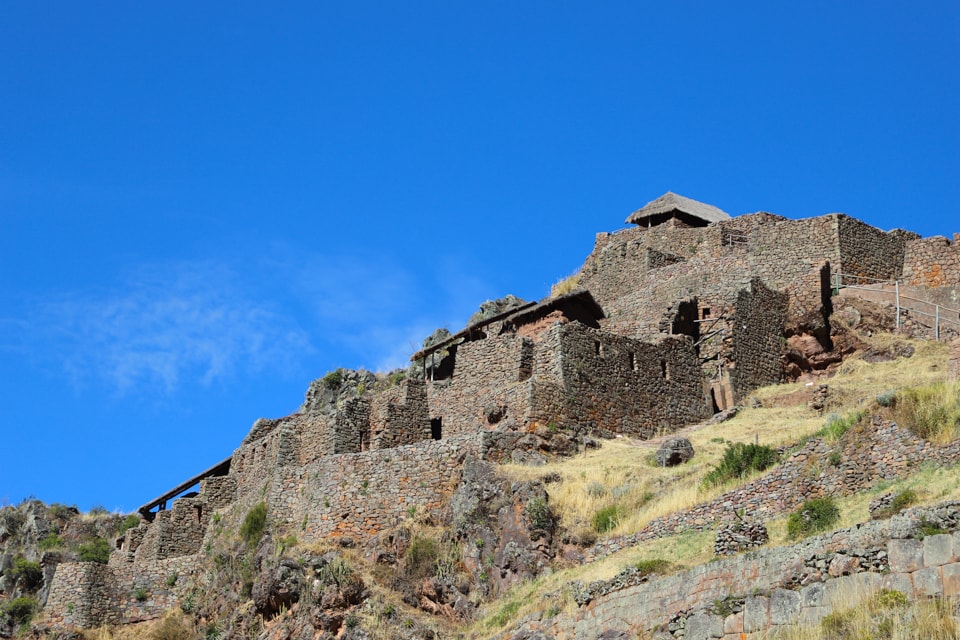 Most tourists don't see these ruins because they don't want to go through the hike to get there. Don't worry, I'm not a hiker and I didn't have any trouble. Just take your time.
I will say I thought Machu Picchu was a little easier simply because, for the most part, the walkways weren't as steep.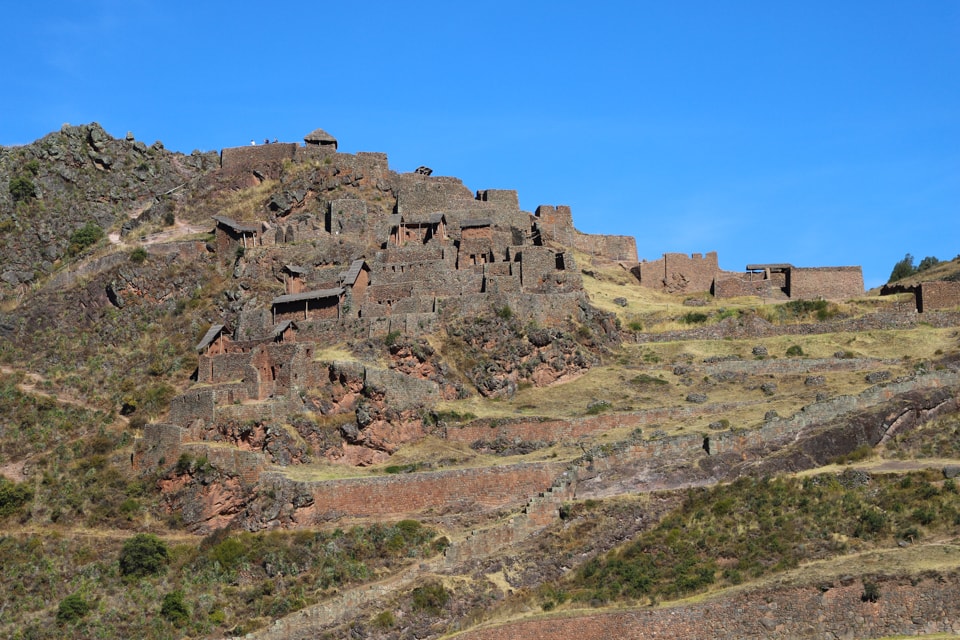 One thing we may not have learned without a knowledgeable guide is that a cemetery lies in the mountainside. It's believed that more than 10,000 Inca bodies were buried in holes in the mountain.
The holes were very visible while we were there. Can you see them? It's believed that the holes are all empty now as the graves were plundered. For this reason, these areas are off-limits to visitors.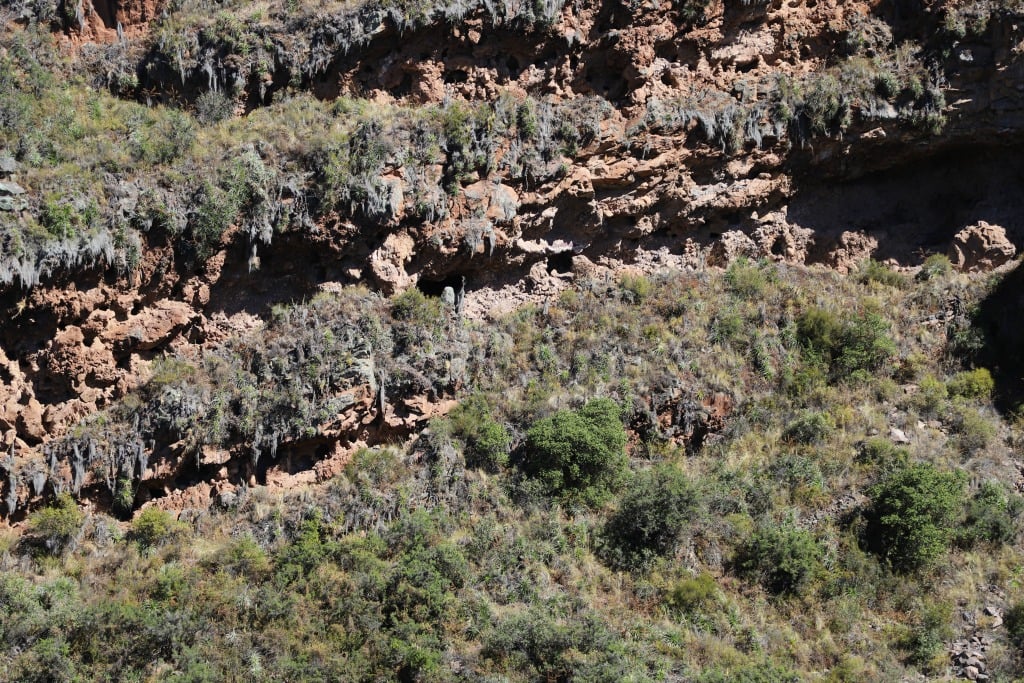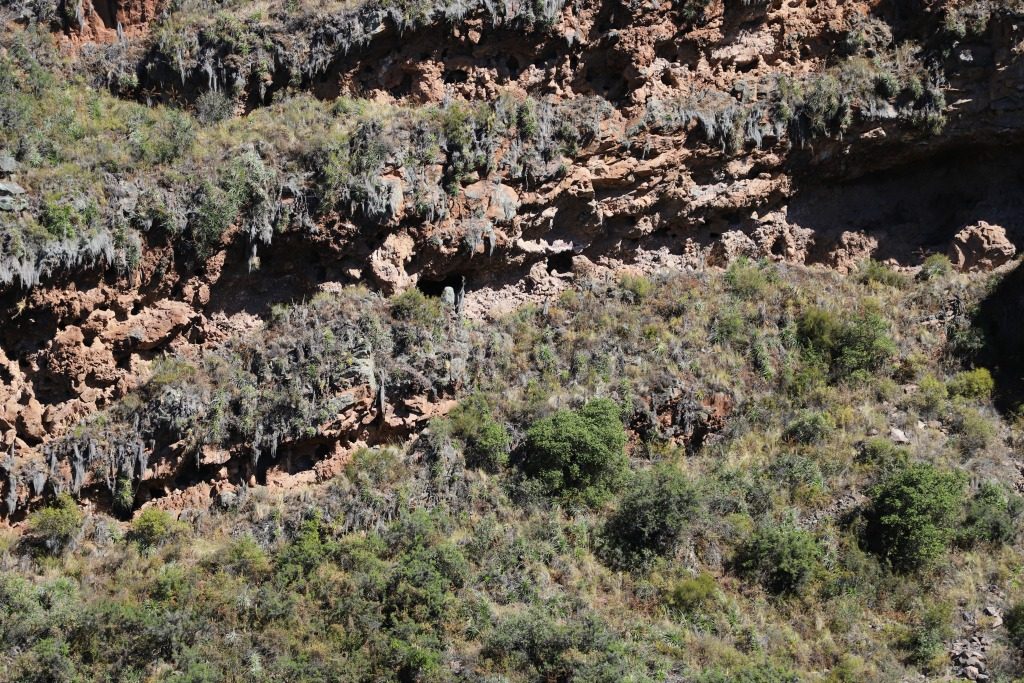 The structures were probably storehouses, but it's thought that some of the smaller ones could also be burial places for important Incas.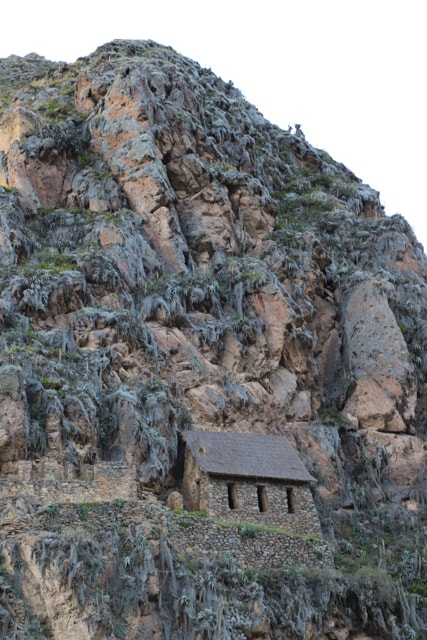 Pisac is also known for its Sunday market. I was there on a Tuesday so wasn't able to experience the market, but I've heard it's truly incredible.
Where to Eat Near Sacred Valley
For a really special experience, go to the Parwa Community Restaurant. If you choose the G Adventures tour I was on, visiting this family-style restaurant will be on your tour.
The traditional Peruvian food is authentic and wonderful, the service exceptional, and the experience one you won't soon forget. In addition, you will be helping to support this community. I'll be sharing more about our visit there soon.
National Geographic partners with G Adventures on the tour I was on. This was one of many tours to Peru, so visit the G Adventures site to find the tour that's best for you.
G Adventures goes to destinations all over the world. They offer special tours just for families, and even itineraries specifically for millennials, so there is sure to be a perfect tour for you.
There were a couple of families with adult children on our tour, and they had so much fun together. I was solo and was glad to see there was another solo woman on our tour. I really enjoyed hanging out with her and have a feeling I'll see her again!
There really is something for everyone on a G Adventures Tour to Sacred Valley Peru. This region is so full of history and jaw-dropping architecture. Don't forget your camera for bringing home those memories!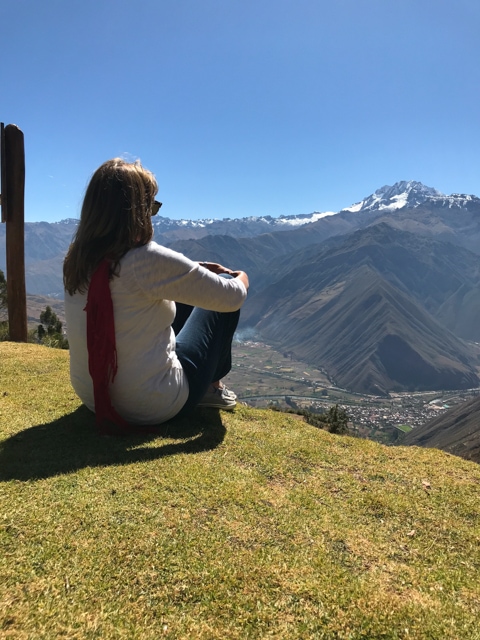 If Peru is on your bucket list, be sure to check out this post about the best time to visit Machu Picchu. You'll also want to know the best things to do in Lima Peru if you begin there as I did. I only wish I'd had a few more days!
You can save this post to Pinterest and start your own travel dream board there!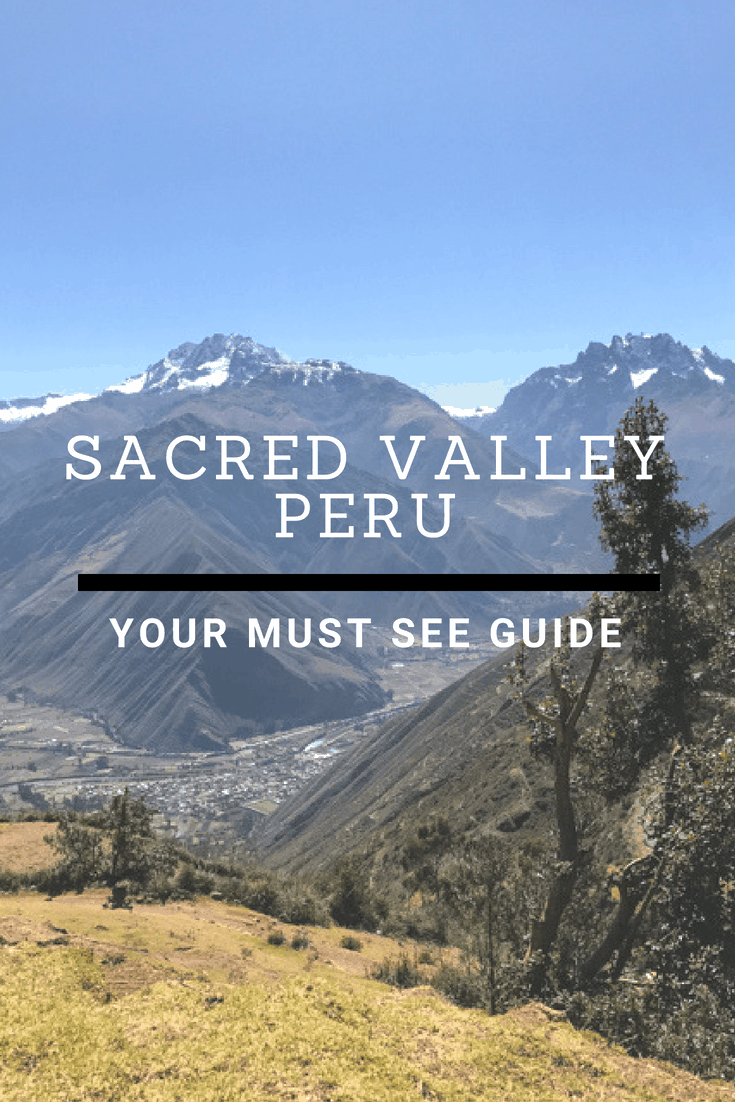 This post was written in partnership with G Adventures and contains affiliate links, meaning I may receive a small commission at no extra cost to you. Please let me know if you have questions about this trip and I'll be happy to answer them or connect you with a G Adventures rep.