Having a printable packing list for vacation will make your life easier. This entire set is free to print, and there's a list for every season.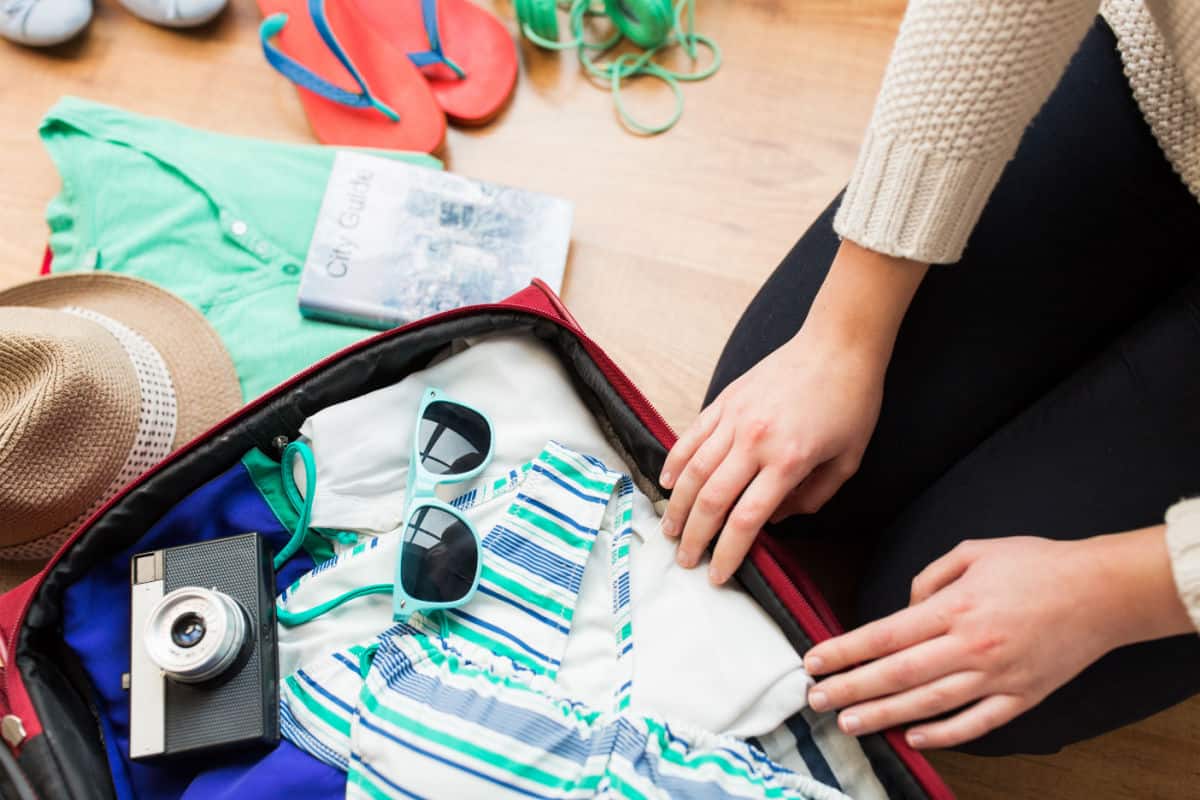 You may think because I travel so much that I have it down to a science. I do- but these list are the reason why! When I don't go through my list, I end up worrying all the way to the airport and inevitably forget something.
Part of my packing routine is using a printable list myself! Yes, I actually print one out!
These packing lists have saved me so much worry over the years. I hope they are helpful to you!
Traveling is so much fun, but it can also be stressful. We took a family vacation a few years ago and as my nieces were going to be in Orlando the day before we left, we drove over and spent the day with them so they could have a cousin slumber party with my girls. They had a blast!
What this meant is that we would have our suitcases packed for Puerto Rico, but we would also need a day bag for Orlando.
Otherwise, we'd be hauling our big suitcases in and out of the hotel for one night!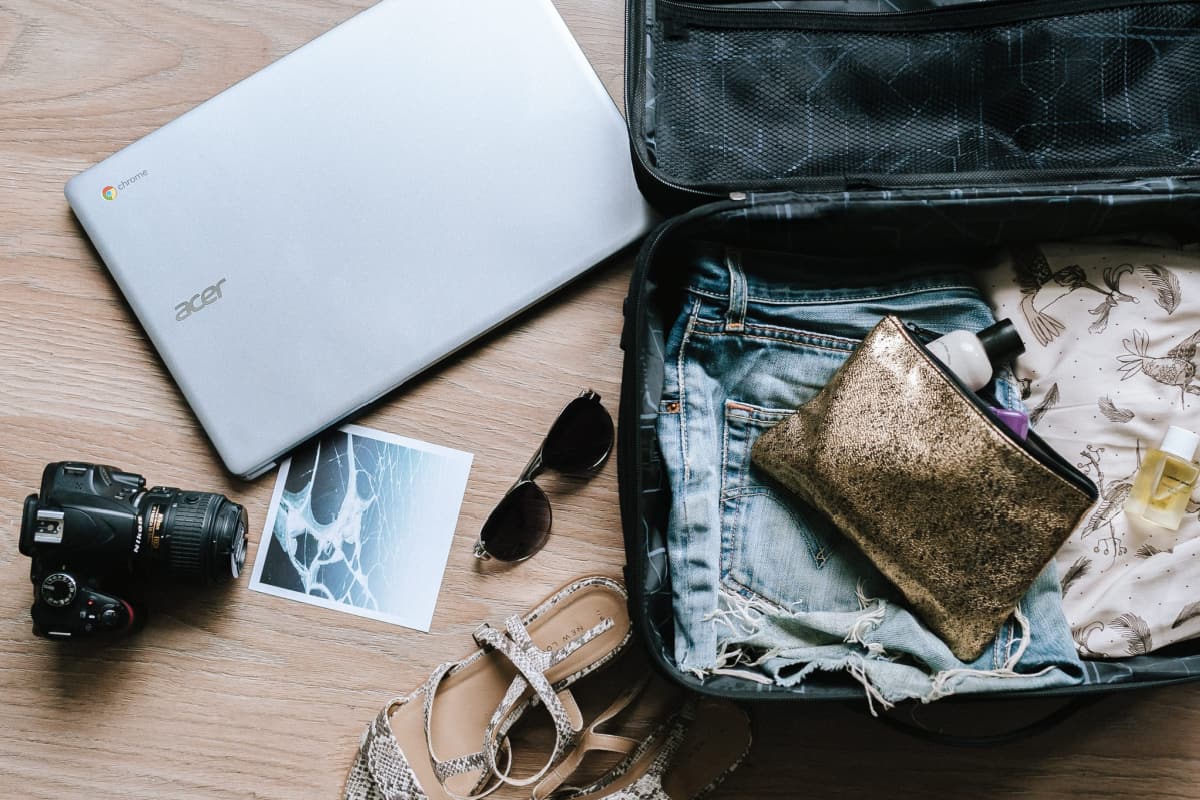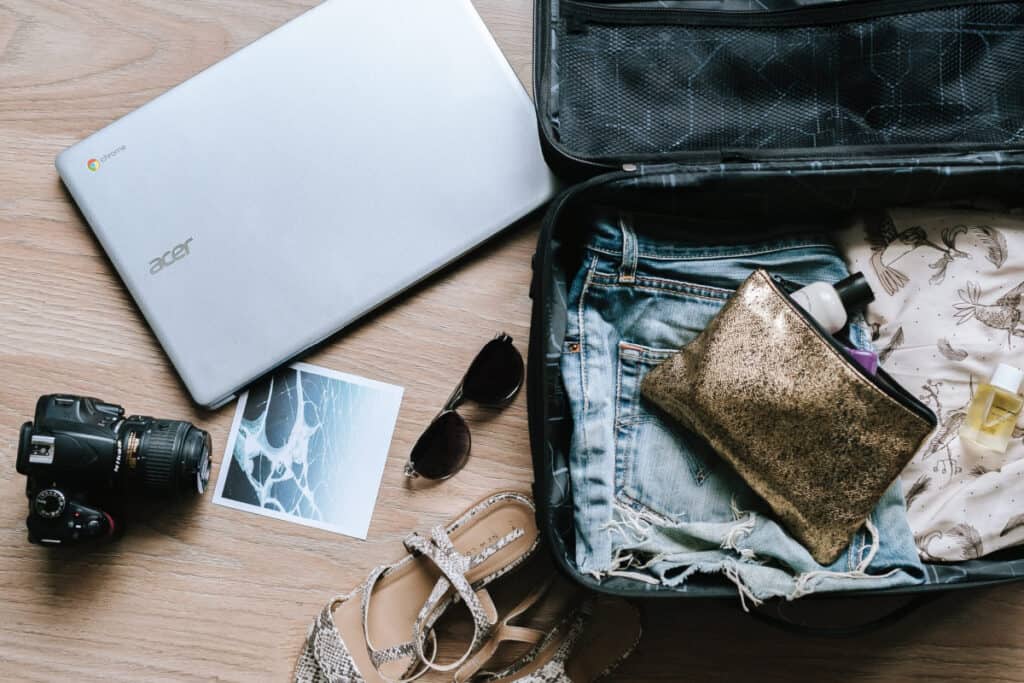 In case you aren't familiar with the term, a day bag is just a smaller duffel or suitcase for the day and maybe one night.
On cruises, you should always have a day bag as you probably won't get your luggage until sometime in the evening.
For example, you'll want to have your bathing suit, a cover-up, medications, toiletries, and anything else you would need before your luggage arrives.
When my husband and I went to Europe last year for the Viking Romantic Danube Cruise, we were rerouted and our luggage didn't arrive for three days.
Fortunately, we did have a day bag, and the Viking Cruises team laundered our clothes every day, even when we returned back to the ship late! Having that luxury when traveling is rare!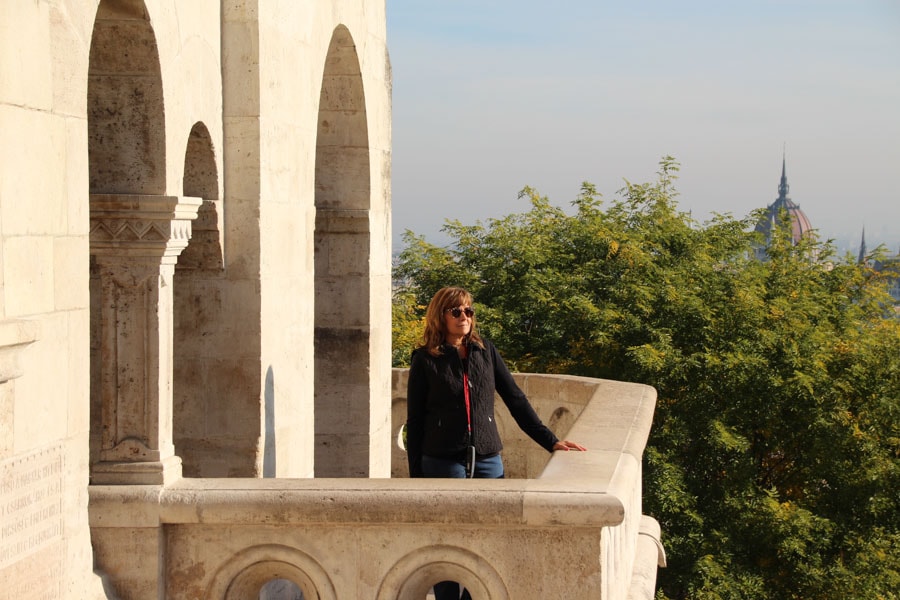 It's not a bad idea to make up a day bag to carry with you when you're flying, too. Usually, is your luggage is lost, it will be delivered later in the day or early the next morning.
This means that for your next beach vacation, you will want to pack a those same things you'd pack for a cruise day bag. This way, you can head to the pool and enjoy yourself and not worry about having what you need.
I use my Tumi backpack and it carries everything I need for the flight. Having a tote bag you can pack in your luggage and fill right before your cruise is the best way to go.
I went to a conference in Arkansas a couple of years ago, and as I was rerouted when there was an issue with the plane, my luggage didn't get on the new plane with me.
Not having my luggage meant I would be attending the cocktail reception in jeans. Though I probably wouldn't have packed my cocktail dress in a backpack, at least I would have had my toiletries so I could have been able to freshen up.
As it was, the car that picked me up had a can of air freshener under the front passenger seat and when I put the seat back, it sprayed all over my legs, making me smell extra nice.
I will always be remembered at that event for smelling like pine trees. Travel is not always fun, but it is always interesting!
6 Tips for Packing
Carry On
This list has changed recently as I am doing my best to carry my luggage on the plane. I have had too many issues with luggage lately, and this is the only way I can be sure my belongings will meet me on the other side!
Worst case, take a carry-on bag and check a bag. At least you will have the items you need the most if you checked bag doesn't make it.
Roll Your Clothes
Tightly roll your clothes and pack items closely together. This really does prevent wrinkling. I love these packing cubes I got a couple of months ago.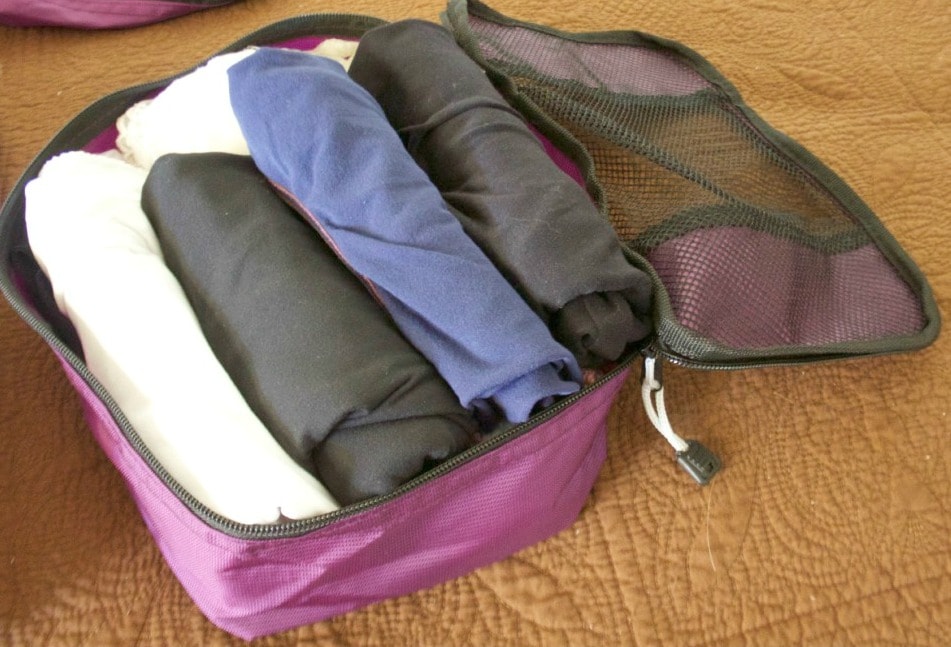 Check the weather
I can't tell you how many times we have been unprepared. It does get cold in Florida in the winter. Bermuda is just off the coast of North Carolina, so don't think it's warm all year. Check the weather!
Pack Dirty Clothes in One Suitcase
When packing for your return trip, pack your dirty clothes all in one suitcase. This makes unpacking so easy when you get home. That suitcase goes right to the laundry room!
Bring laundry bag or two or plastic grocery bags.
Bring an Extra Tote Bag
Pack an extra large tote bag that folds up in a pouch. You can use it as a beach bag and carry home extra purchases. On one occasion I had a suitcase that was over the free limit on Southwest. I took out one of the bags of dirty clothes, placed it in my tote bag, and my suitcase was then under the weight limit. I think it saved me $75. Sweet.
Use a Packing List
I've got you covered on that one! You will be so glad you didn't forget anything!
Of course, not all packing lists are the same. Depending on where you're going, you may need a bathing suit and snorkel, or you might need gloves and a ski mask. Wherever your travels may take you, I hope there is a packing list here that helps!
Kids bring a host of other necessities, so there's a special list for them, as well as a list just for cruising. Just click on the list you need and print. Happy travels!
The Lists
The trick is to use these printable packing lists! I travel a LOT, and when I don't use a list, I spend my entire drive to the airport wondering if I forgot anything. When I pack using a list, I can relax, knowing everything is checked off.
Warm Weather Printable Packing List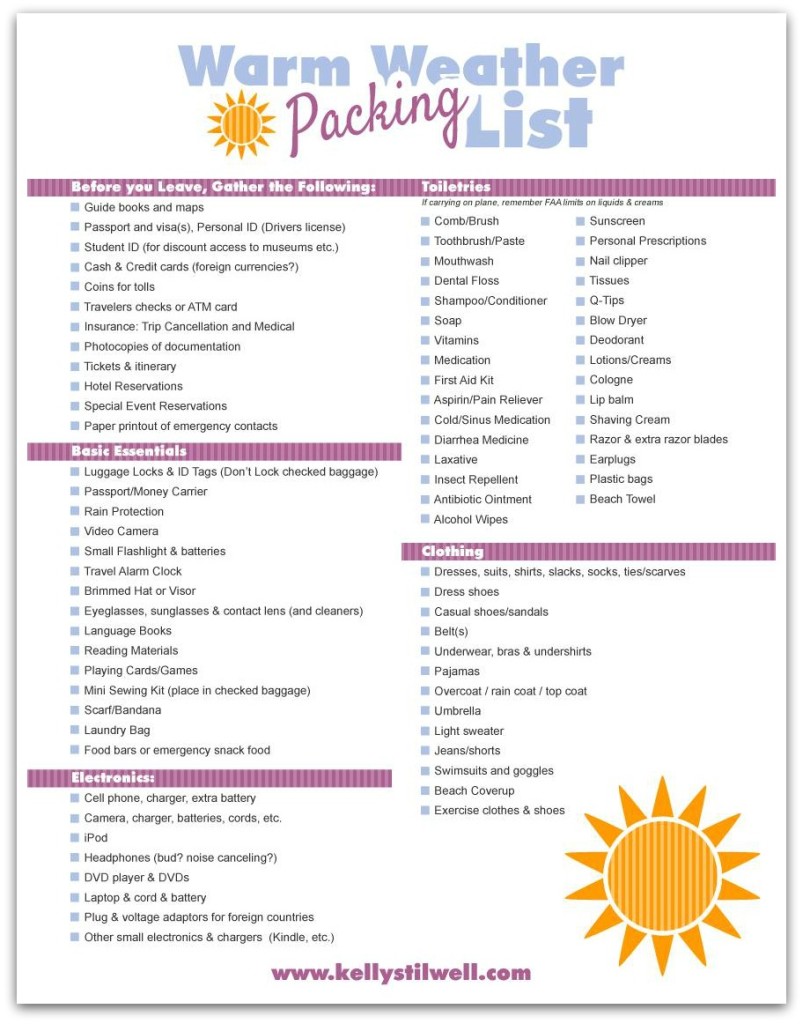 Cold Weather Printable Packing List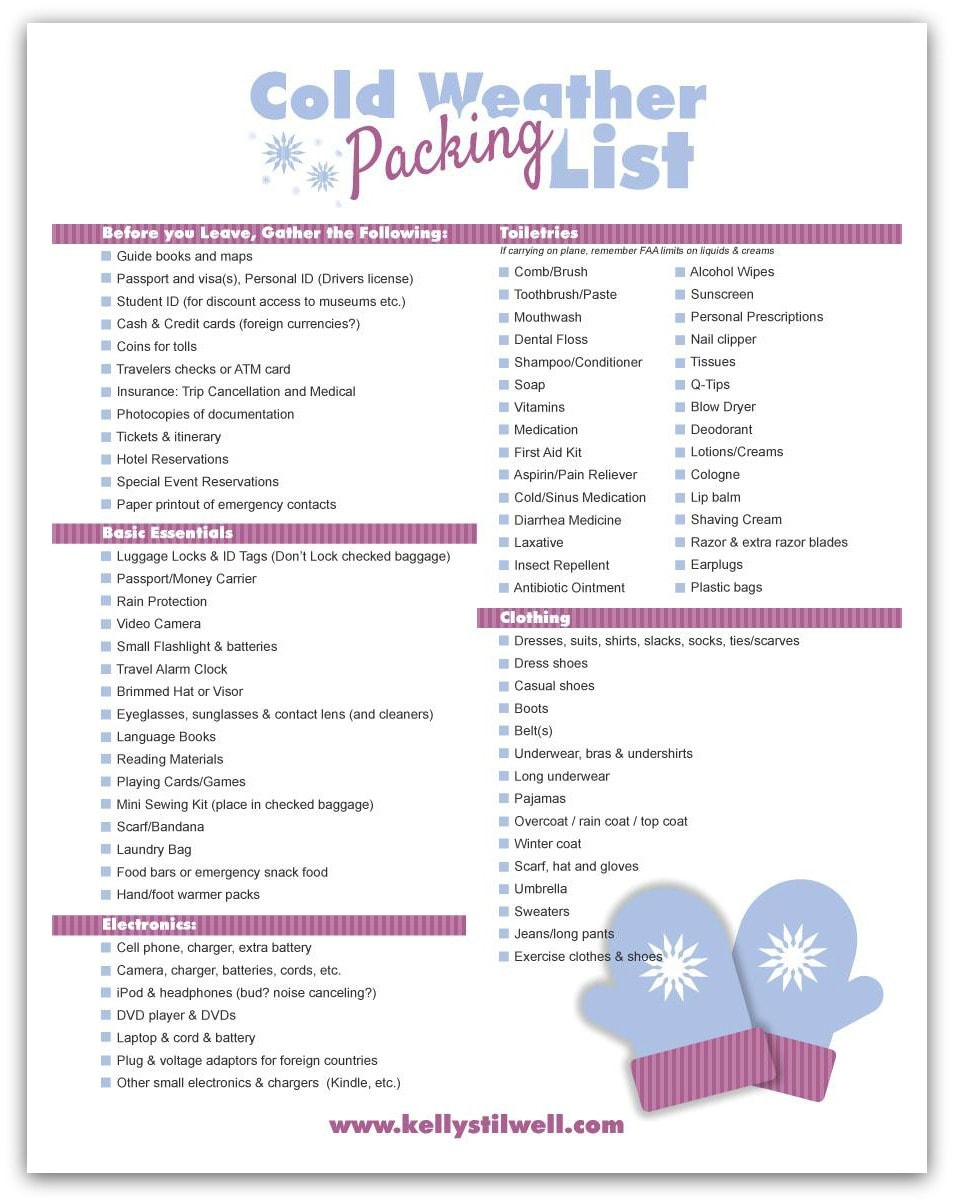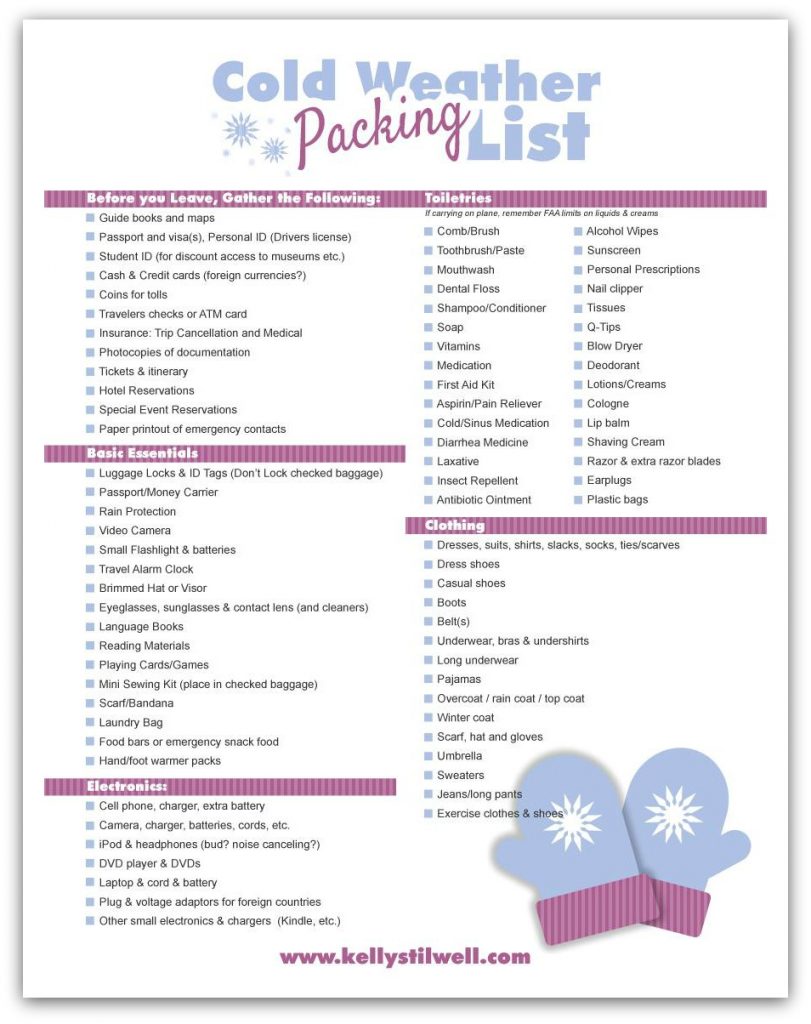 Printable Packing List for Kids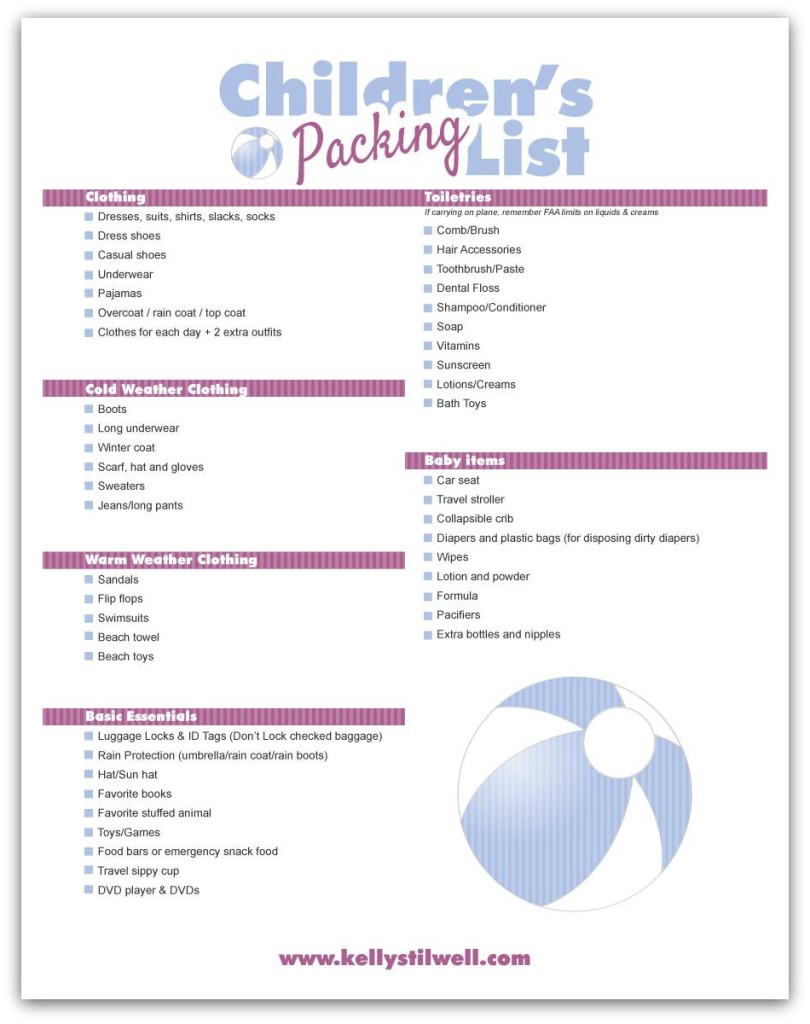 Printable Packing List for a Cruise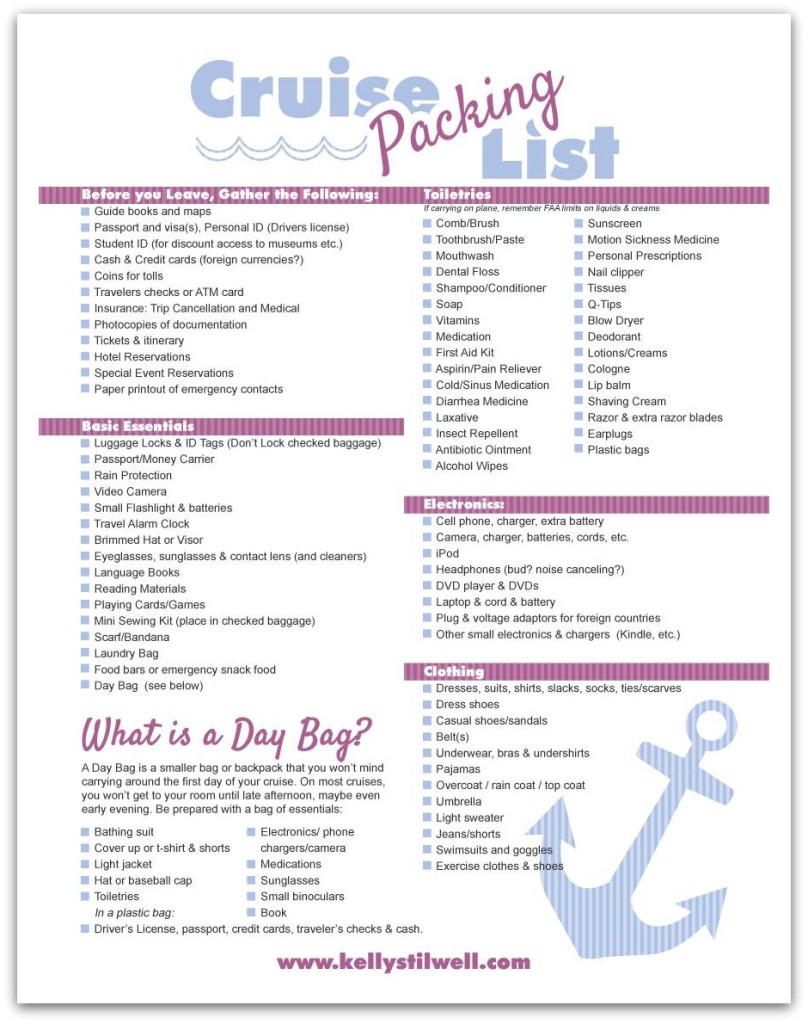 More Tips
If you are looking for ways to save on your vacation expenses, check out my 8 Steps to Almost Free Travel and how to save on food when traveling. Cruising? You'll want to read these cruise packing list tips.
Save this to Pinterest for Later!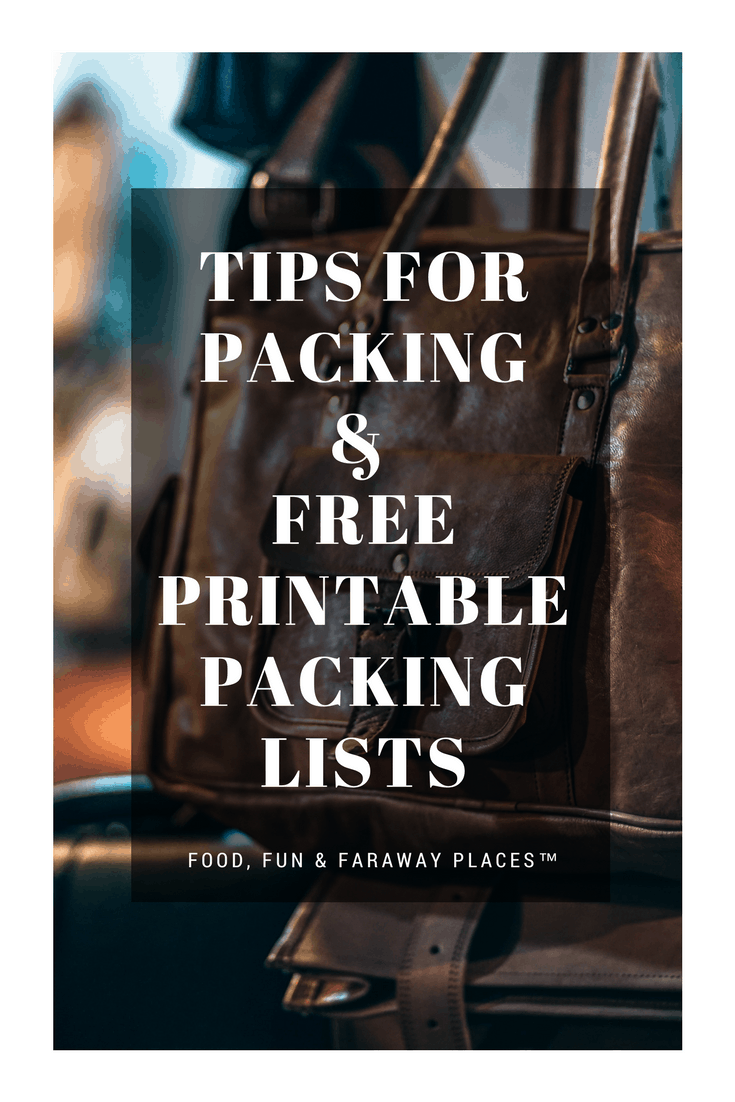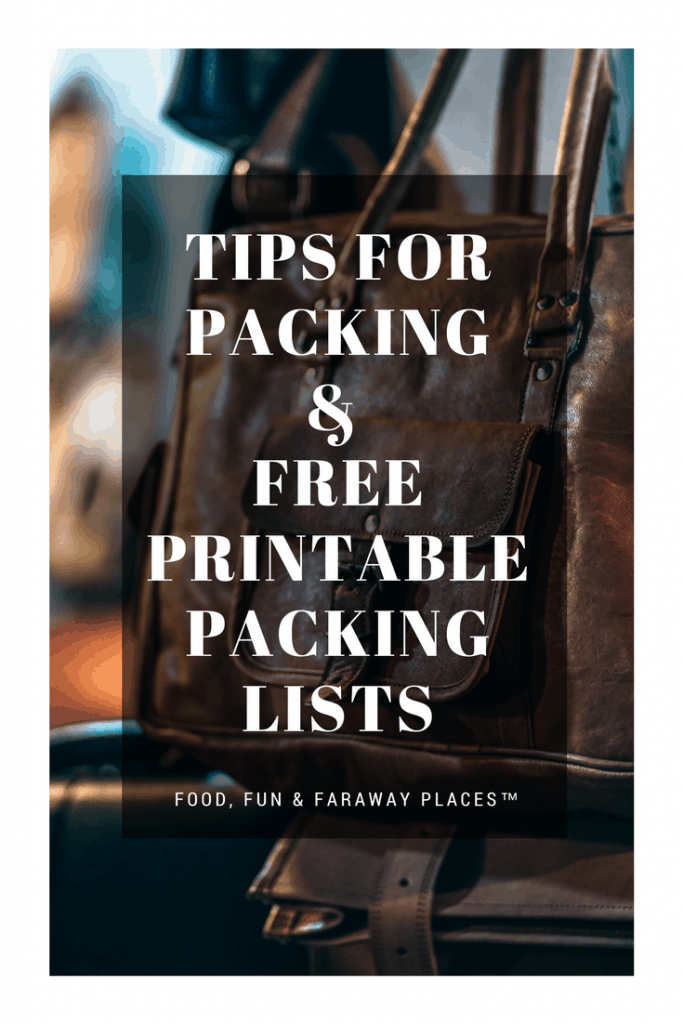 What other ideas would help you with getting ready for your next trip? Let me know and I'll try to address them. Thanks for visiting.