I found the perfect Winter Park hotel for your next getaway. If you're planning a trip to Winter Park Florida, you will love this hotel! I enjoyed it so much I'm adding it to my list of top five hotels I've visited. That says a LOT!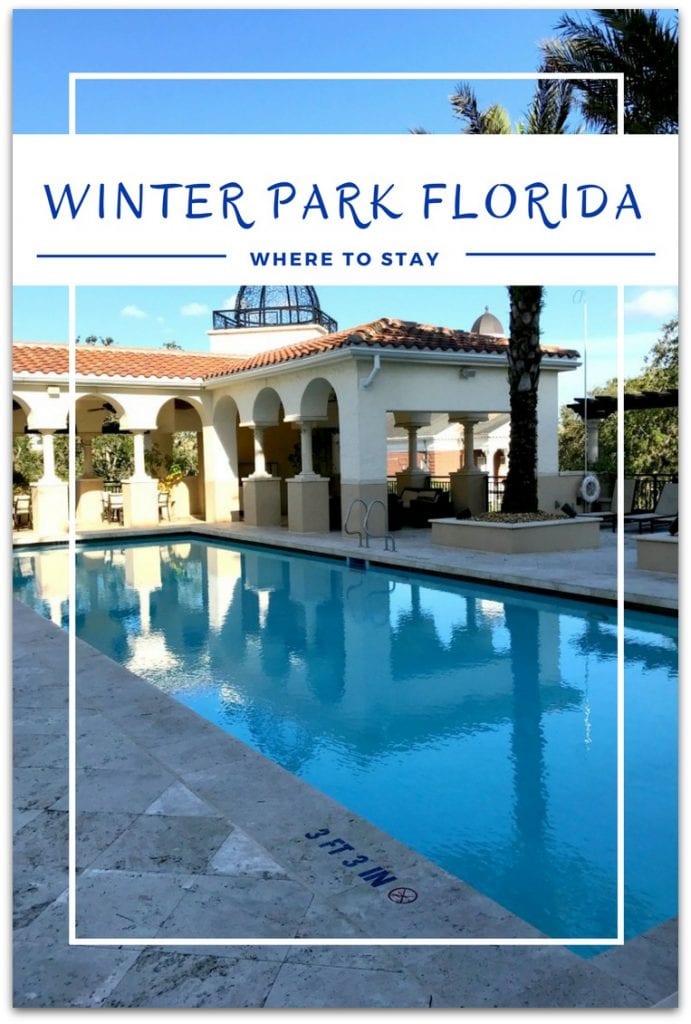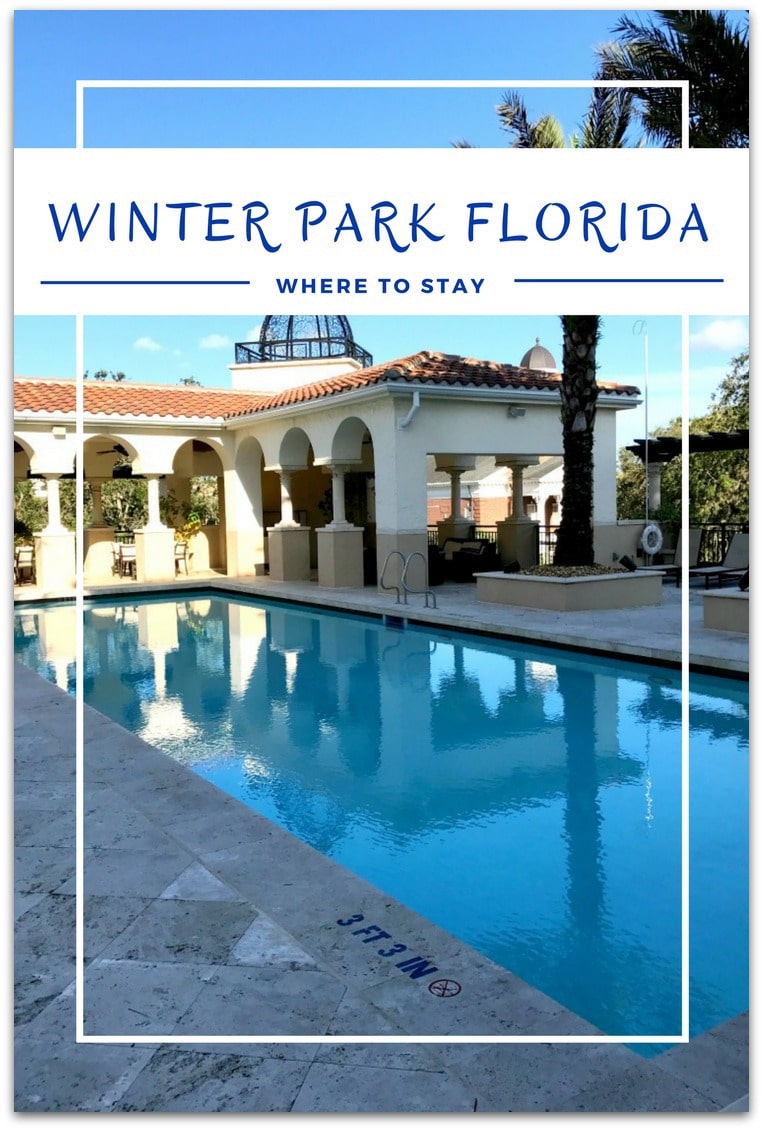 The Alfond Inn is a stylish, boutique hotel located in the heart of Winter Park. This gorgeous property is home to 112 guest rooms, an award-winning restaurant, a pool and fitness center, and more than 10,000 square feet of flexible meeting space.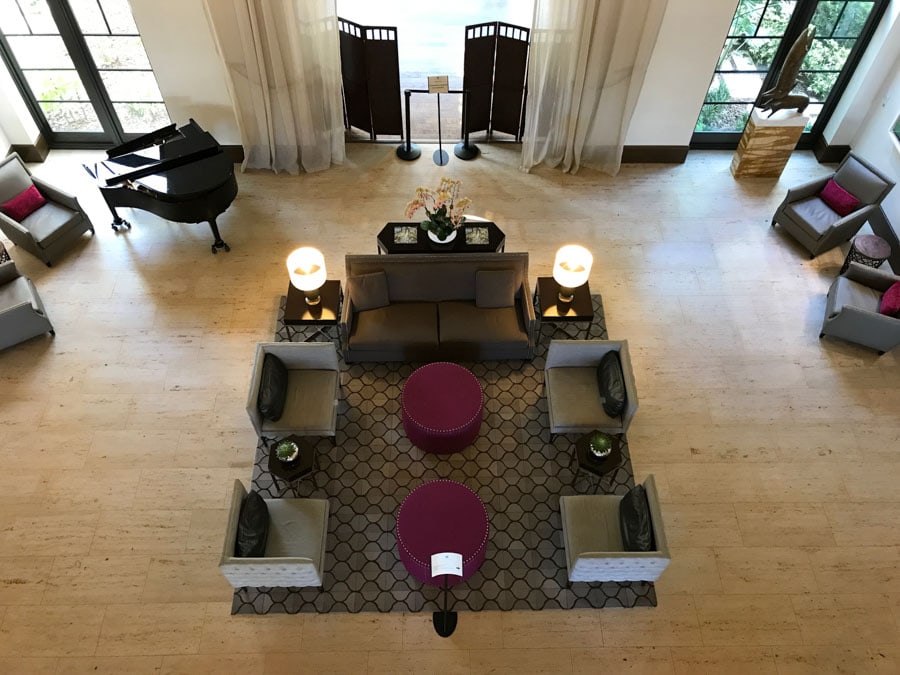 Just 15 minutes away from downtown Orlando, 30 minutes from Walt Disney World, and with easy access to Orlando International Airport, this is the place to get away from it all.
Heading to Disney and want to spend a few extra days relaxing? This Winter Park hotel is the perfect place to unwind.
A Luxury Boutique Hotel
Every room at The Alfond Inn is equipped with a flat-screen television, mini-refrigerator, personal safe, luxurious bathrobes, slippers, and upscale bath products.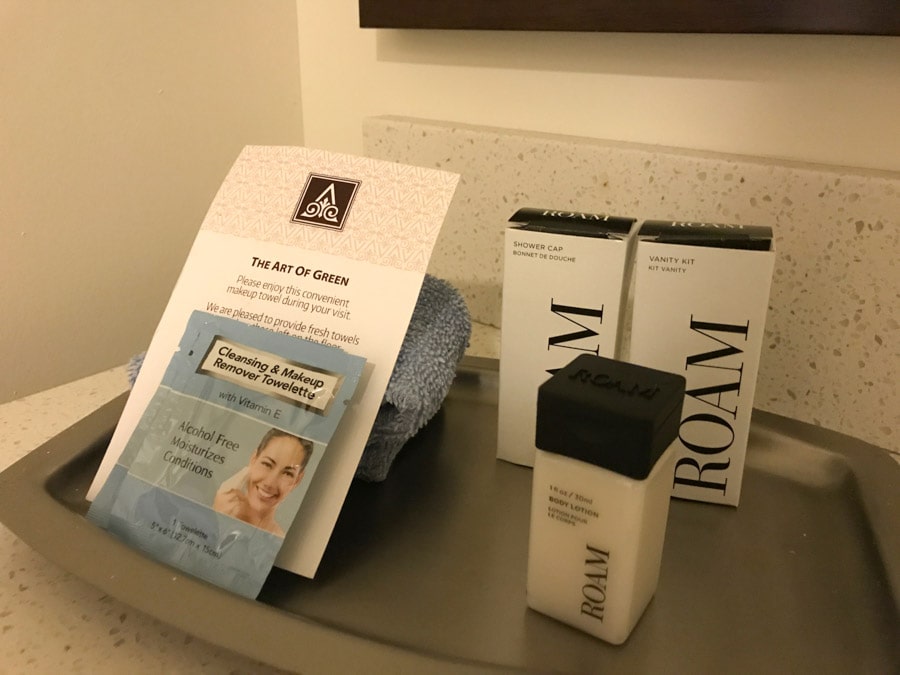 The beds are so comfortable, you might want to allow for a little extra time in the morning.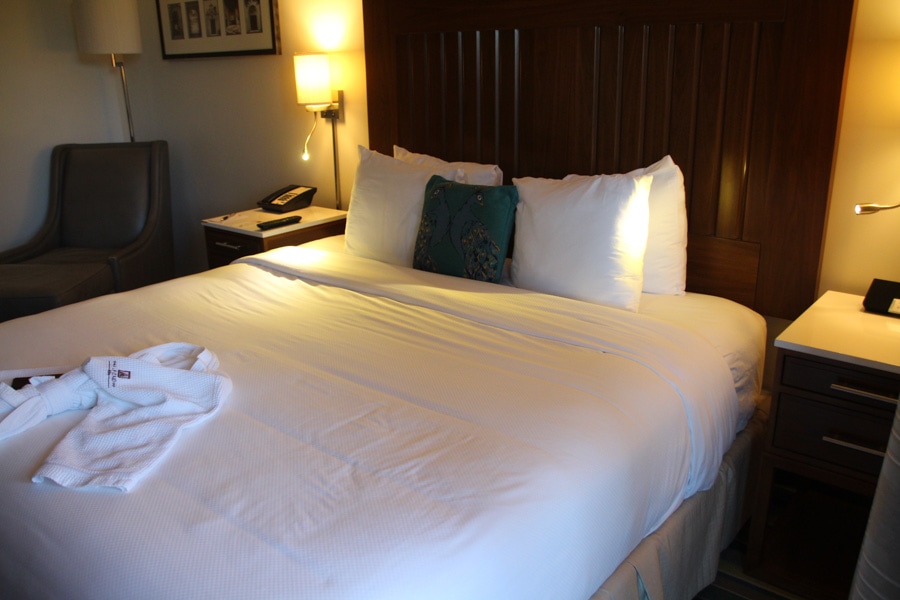 Maybe hang out and enjoy the amenities in your room. Make a cup of coffee and stay awhile.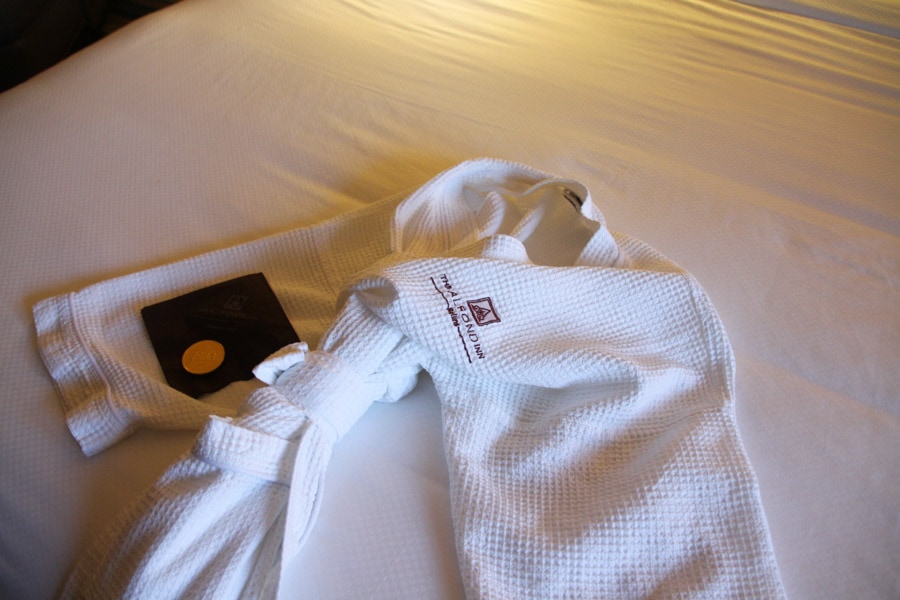 Sit outside and enjoy the weather, which is amazing almost all the time in Winter Park.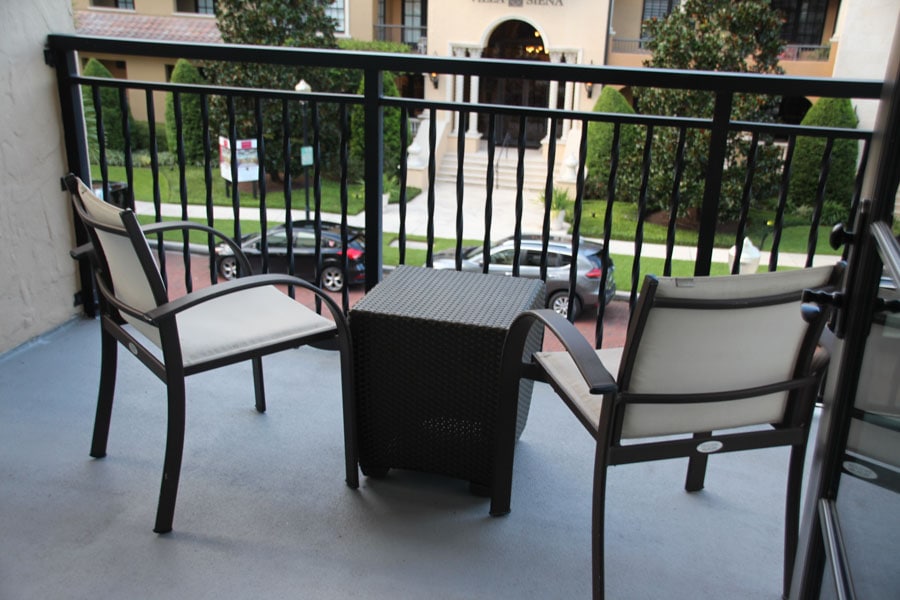 Grab one of the magazines to get ideas for how to spend your day...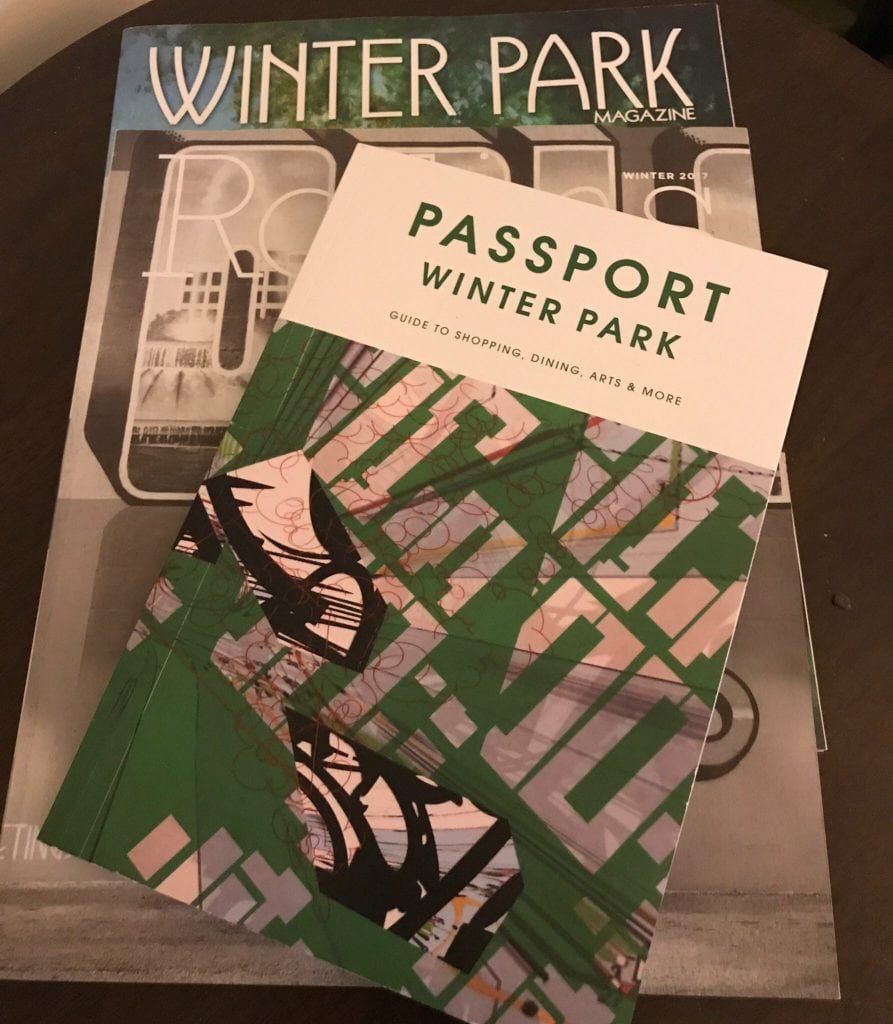 ...and lounge for a while at the pool.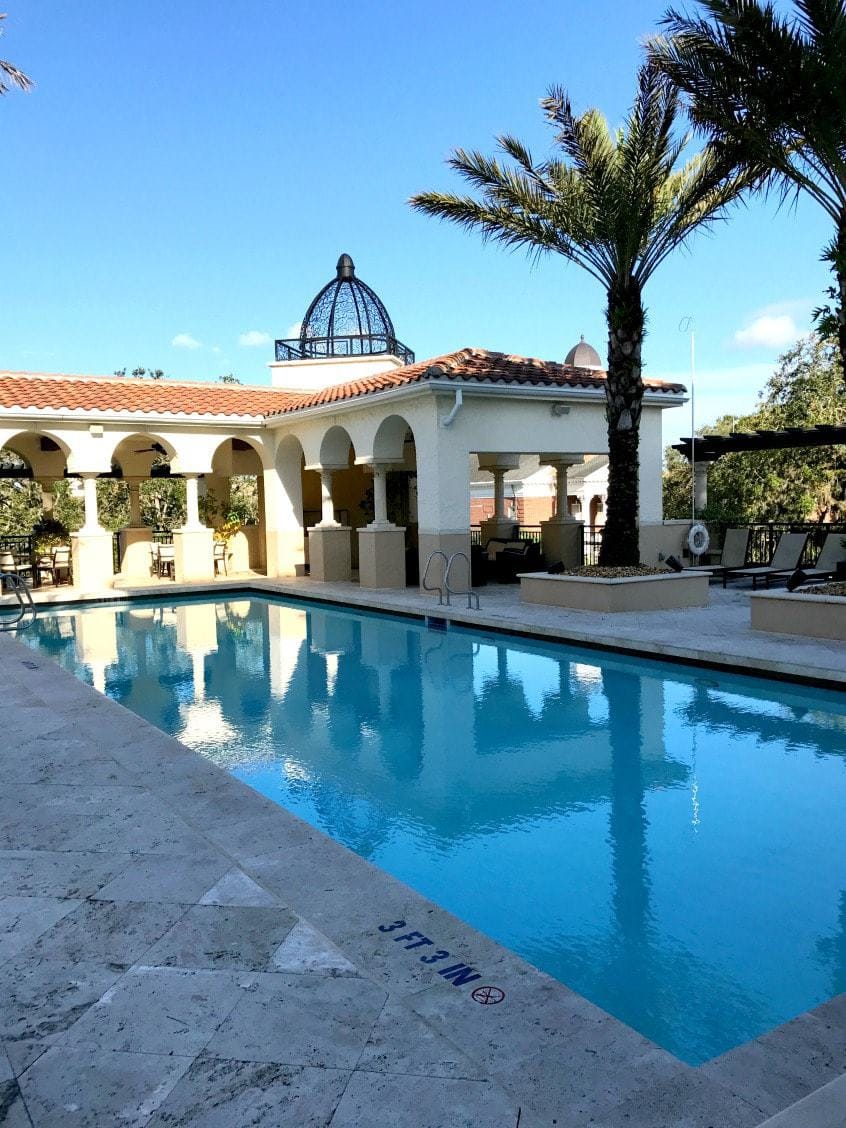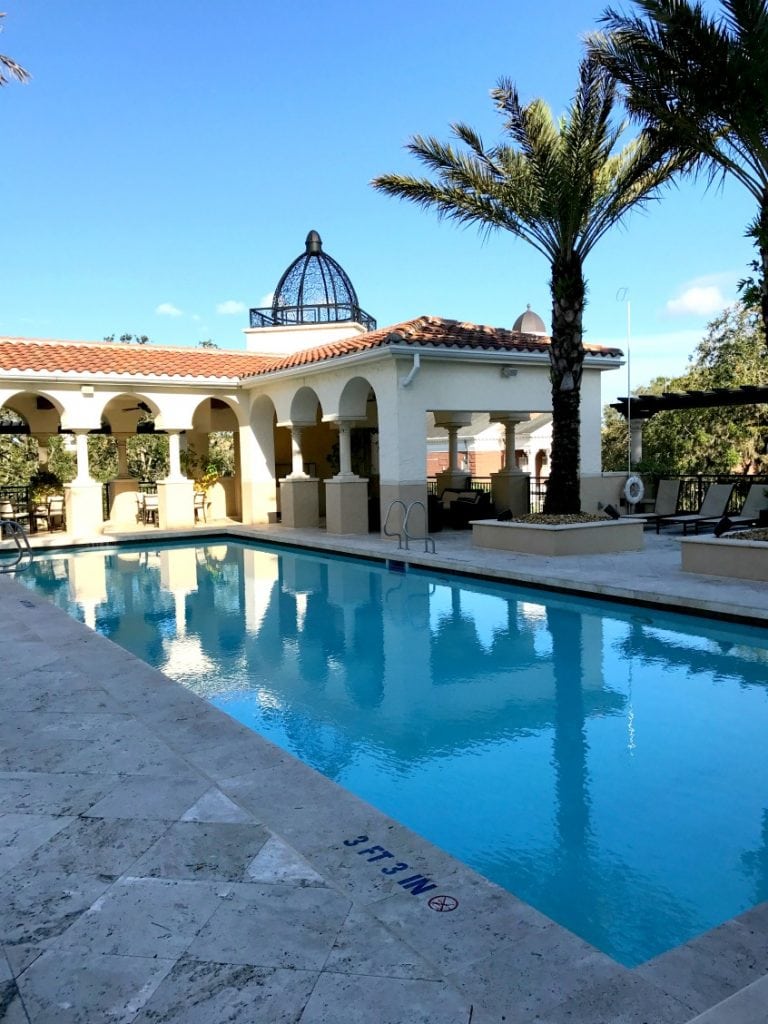 For art fans, The Alfond Collection of Contemporary Art hosts over 240 paintings, photographs, sculptures, and mixed media works for Rollins College featuring a variety of artists from around the world. They work together to try and expand your perspective and broaden your views of other cultures, traditions, and languages.
And speaking of Rollins College, all profits from this Winter Park hotel endow the Alfond Scholars at Rollins College. Honestly, that made me love this spot even more. 

Hotel Specialty Packages
The Alfond Inn offers a variety of specialty packages. It's a unique opportunity to enjoy the gorgeous hotel as well as some entertaining events and programs in the surrounding areas.
If you are interested in art you might want to check out the "A Night at the Museum" package. It comes with entrance to the Cornell Fine Arts Museum, The Charles Hosmer Morse Museum of American Art, and the Albin Polasek Museum and Sculpture Garden. I was able to visit the Morse Museum and the Tiffany exhibit is a must-see.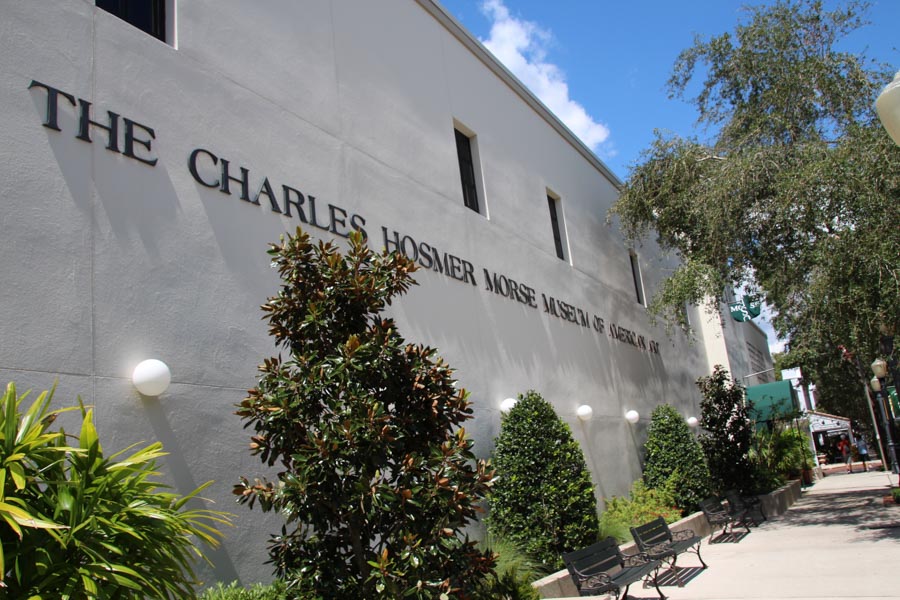 Or perhaps you are more interested in a shopping package. The Holiday Shopping on Park Avenue package includes two welcome cocktails by the pool, a $50 credit to Hamilton's Kitchen, and a variety of special offers from the merchants on Park Avenue, where you'll find more than 140 boutique shops, sidewalk cafes, and museums.
Hamilton's Kitchen is the onsite restaurant, and it's fabulous. As much as I love not having to leave the property for dinner, I often find hotel restaurants not quite up to par, especially in a place like Winter Park, which is teeming with amazing places to dine.
I had heard such good things about Hamilton's that I decided to give it a go. I ordered the filet and asked for vegetables on the side.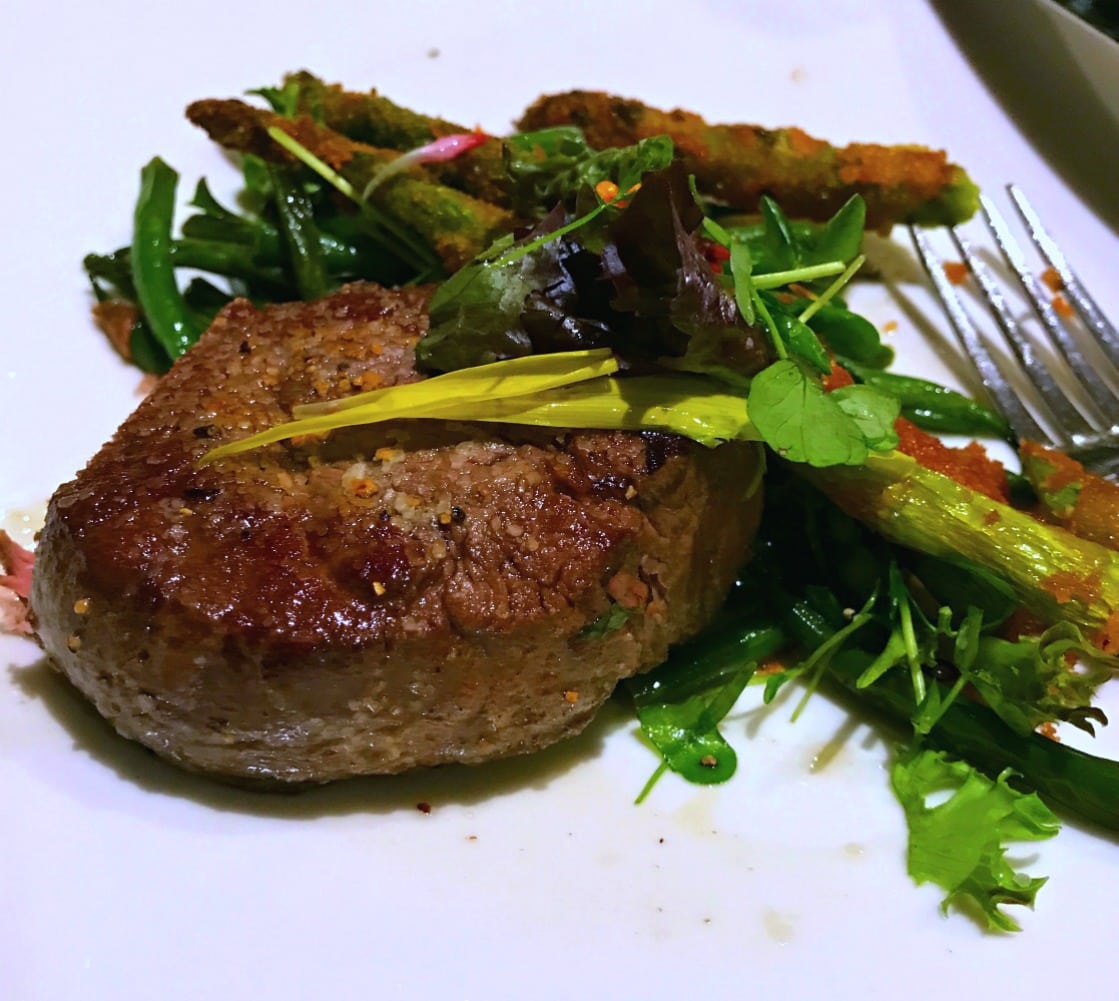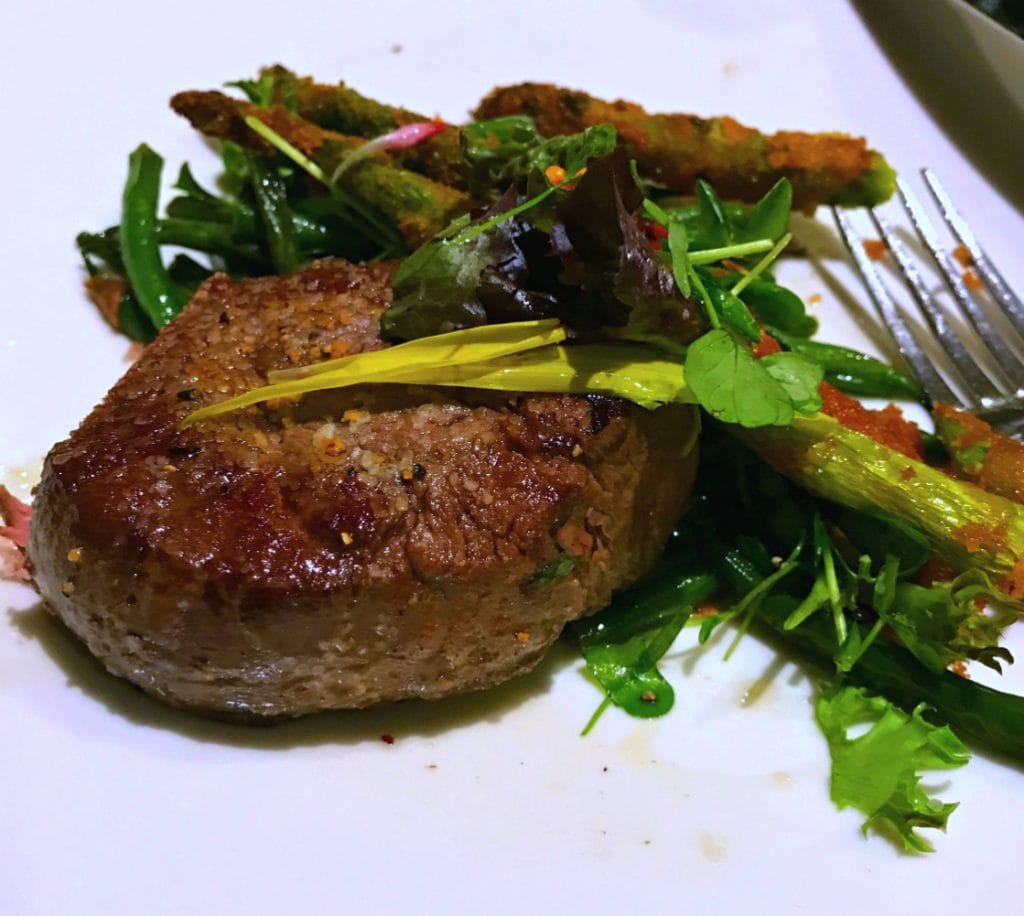 The steak was so tender I could cut it with my fork, and the veggies were cooked perfectly with just a little crunch. My waiter recommended wine from their extensive list, and it paired so well I ordered a second glass. Don't judge me. My bed was waiting upstairs and I didn't have to drive!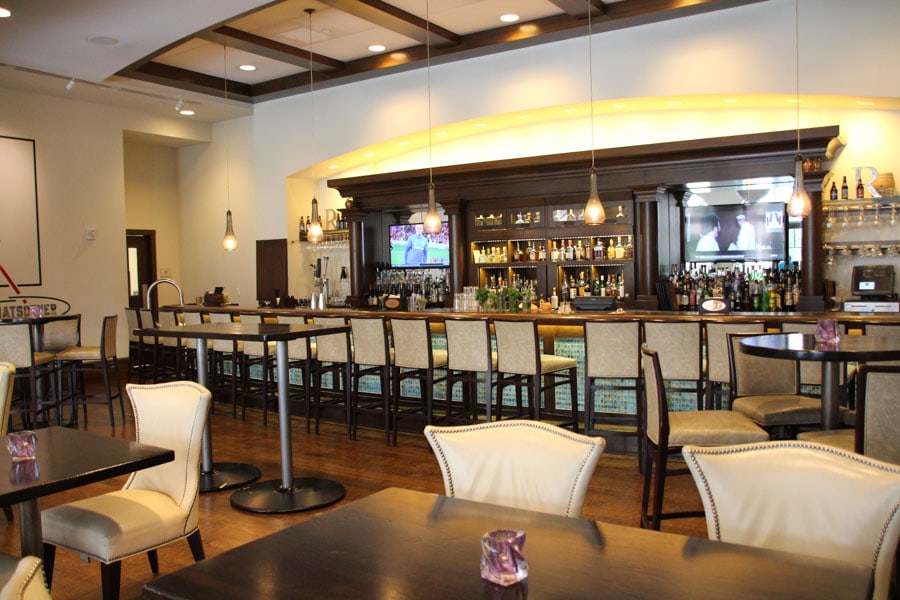 You may also find entertainment in the lounge depending on when you visit.
Planning to travel with your pet? If so, the VIP Package (Very Important Pet) includes a specialty dog bowl, treats, toys, and a donation to the Pet Alliance of Greater Orlando. The Alfond Inn is a dog-friendly property so you never have to worry about traveling with your furry family member.
If none of these packages intrigue you, The Alfond Inn has packages and offers that can cater to just about anything you have in mind. They offer everything from boating to bicycling, romantic getaways, or spa weekends with the girls. There's something for everyone at The Alfond Inn.
Have you been to Winter Park? I can't wait to go back and explore more! If you need help planning your vacation, the best place to start is the Visit Orlando website.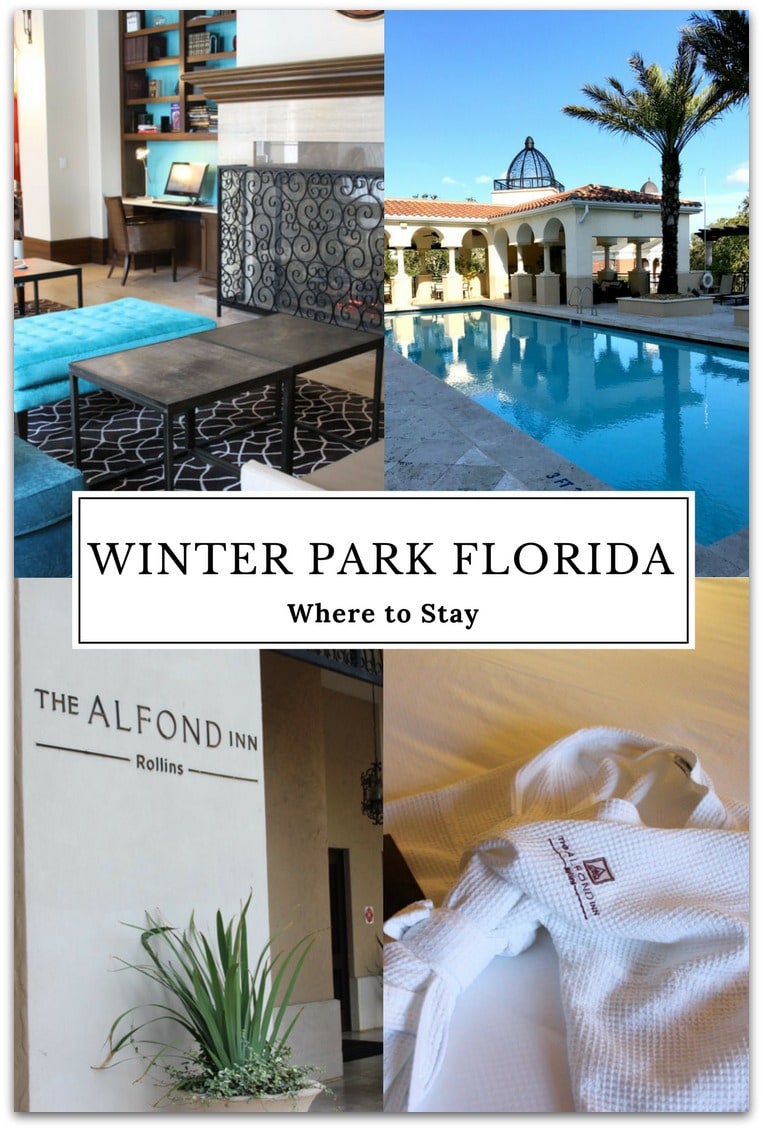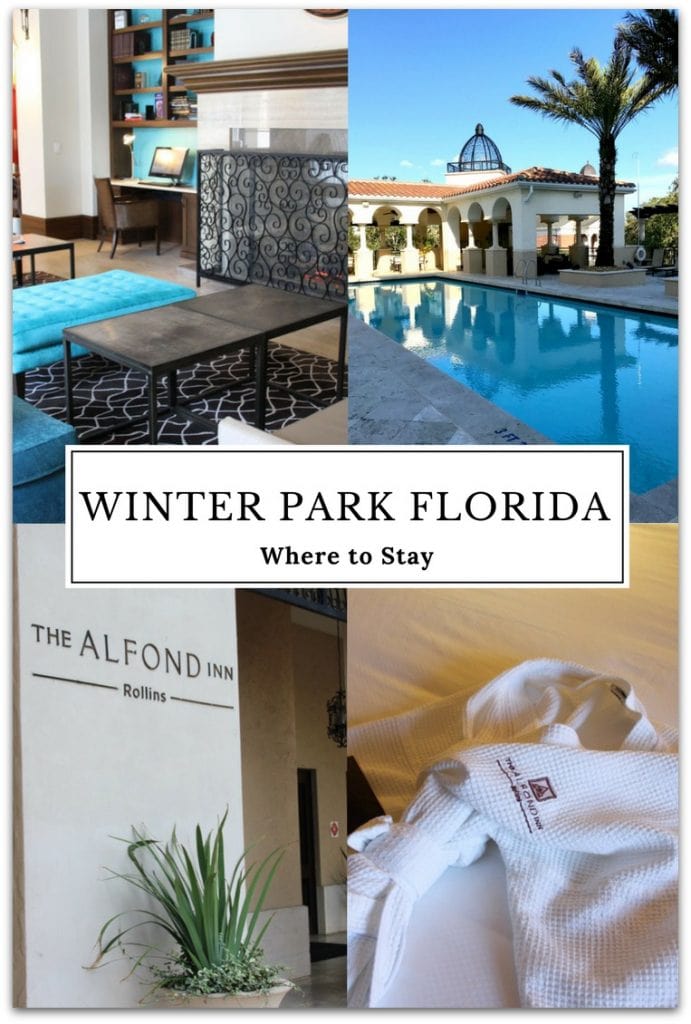 Many thanks to The Alfond Inn for hosting my stay. All thoughts, as well as all photos, are my own.
More Florida Vacation Spots