If you are planning an Orlando vacation around the 4th of July, think Celebration Florida!

Tucked away just minutes from Orlando, this throw back town is so charming you might not want to leave! We were disappointed to hear Andy Griffith died the day we were there. Surely this is what Mayberry felt like. With manicured lawns and gorgeous Victorian style homes, most with sweeping front porches, take a few minutes to go for a drive down a couple of the streets just to take it all in.
Back in 1994, this Disney owned land was used to relocate alligators found near the theme parks. Some have even said Celebration was designed to fulfill Walt Disney's original plans for EPCOT, though that has never been verified. Regardless, this little town has serious charm, and the residents plan to keep it that way. According to their website, "The community's foundation is built on five cornerstones: Health, Education, Technology, Sense of Community & Sense of Place." 
We booked a room at the Bohemian Hotel Celebration, a Marriott Autograph Collection property. Having stayed at the CasaMonica Hotelin St. Augustine, FL , we knew what to expect. The Autograph Collection Hotels are indulgent. From the luxury bed linens, to the food, to the way the staff interacts with guests, you're sure to feel pampered!
The hotel even has an art gallery! We had a wonderful time browsing, and mid-day is the perfect time to get into the air conditioning!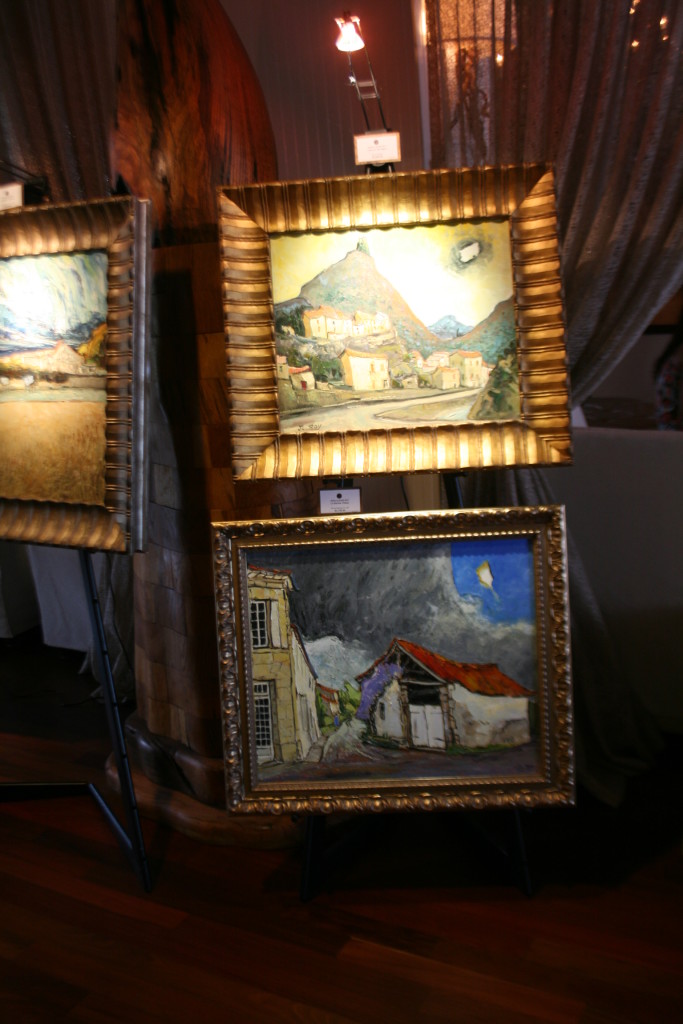 Little did we know when we booked a couple of days over the 4th of July...Celebration really celebrates Independence Day!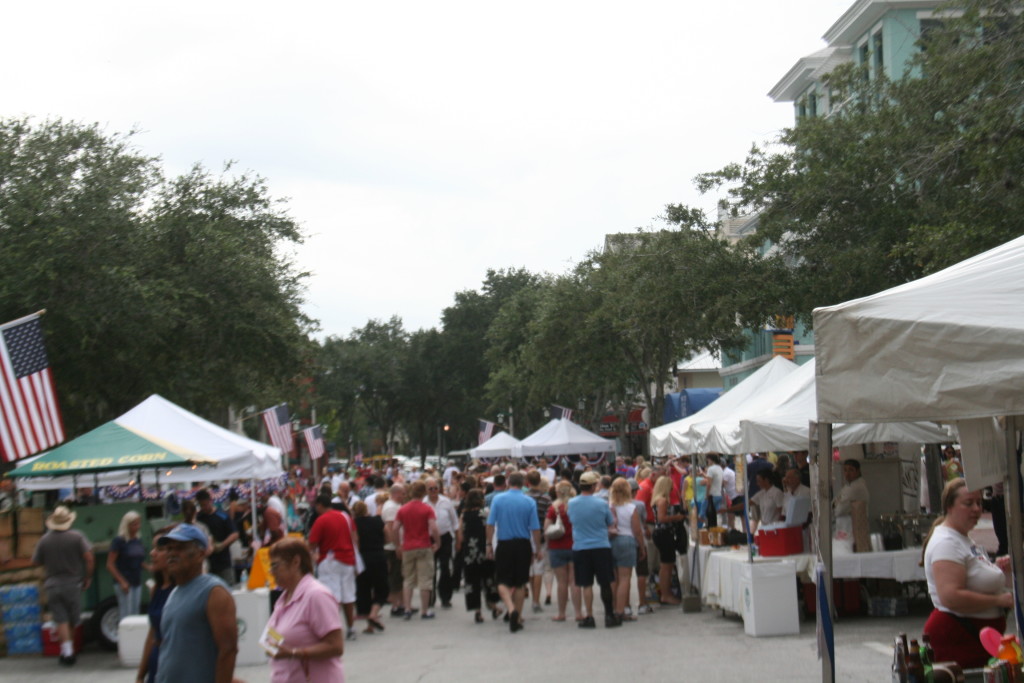 The restaurants set up tents along the blocked off streets and sell their specialties. Colombia Restaurant, one of my husband's favorites, sells a nice portion of their Original 1905 Salad for a mere $5.00. Do yourself (and your loved ones) a favor and have a stick of gum or some mints as this garlicky salad will be with you for the night! My husband and daughter also had the Paella. I was more in the mood for Thai, so I had pad thai from Thai Tahini, and my youngest daughter had a meatball sub from Cafe D'Antonio. YUM!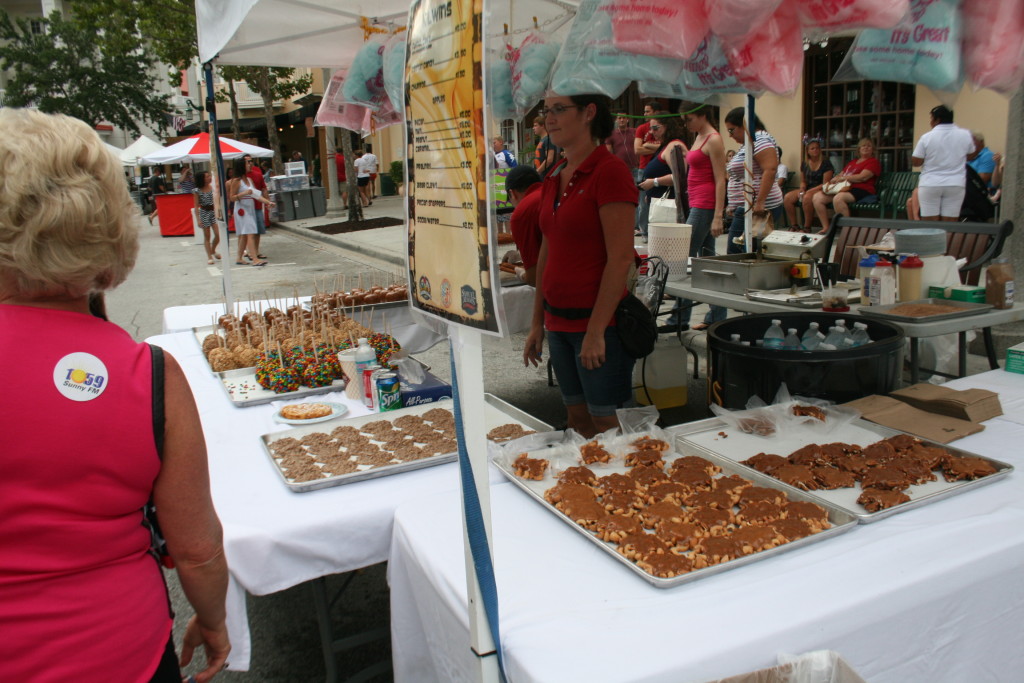 As you're winding your way through the streets, you'll see shops decked out for the holiday. I mean, how many stores do this anymore?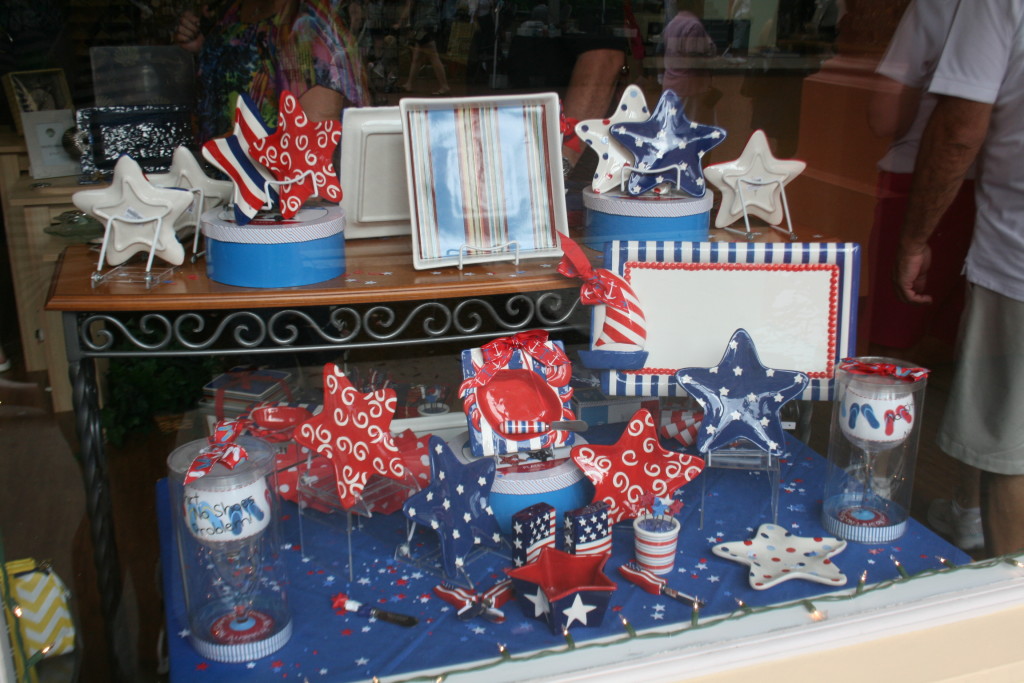 We had fun browsing through several gift shops. What little girl wouldn't love a store full of

Hello Kitty

?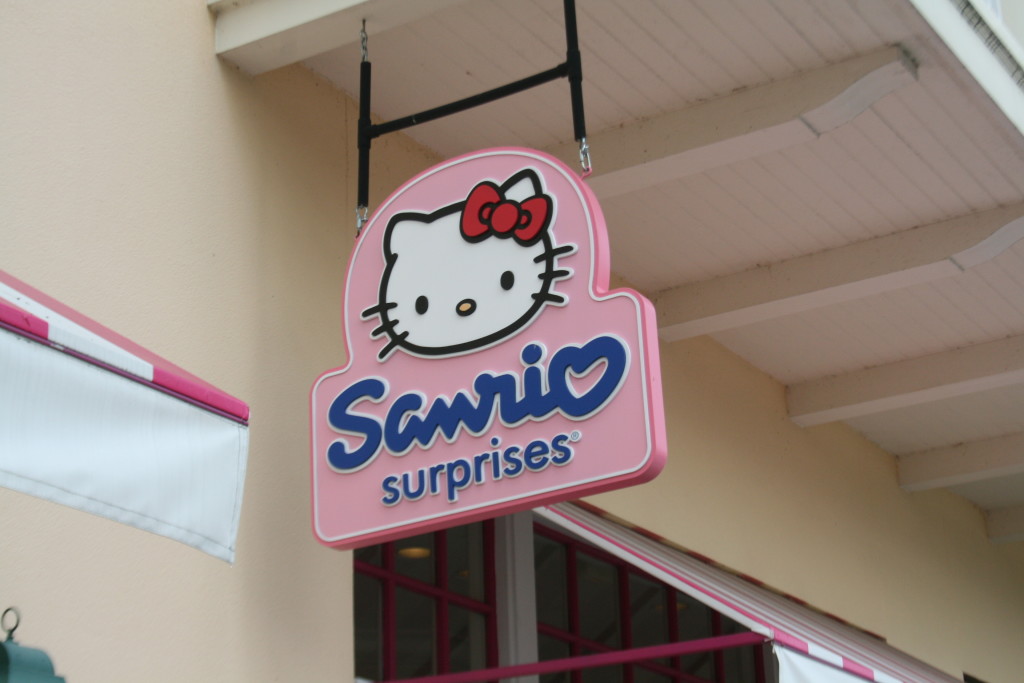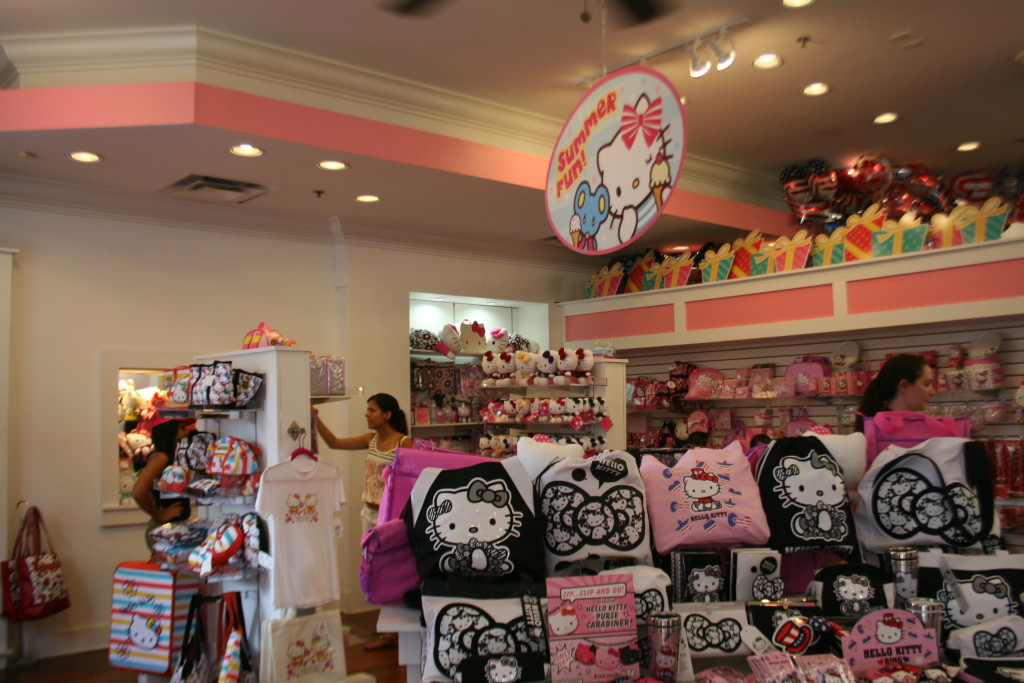 Most small towns have their own 4th of July parade, and Celebration is no different. They also have horse drawn carriage rides all day long, as well as a kiddie train ride (though parents can ride with their little ones.) The kids have an entire street blocked off just for them, filled with giant moon bounces, slides, and games. 
We really thought we had found a secret 4th of July party as the crowds were not too bad during the day, but it seems the masses wait until evening to really start the party. With a few minor celebrities (Survivor stars) to kick off the big event, the movie themed costume contest and fireworks tend to draw a huge crowd. My favorite in the costume contest had to be from The Birds, though the Ghostbusters and Storm Troopers were pretty cool, too.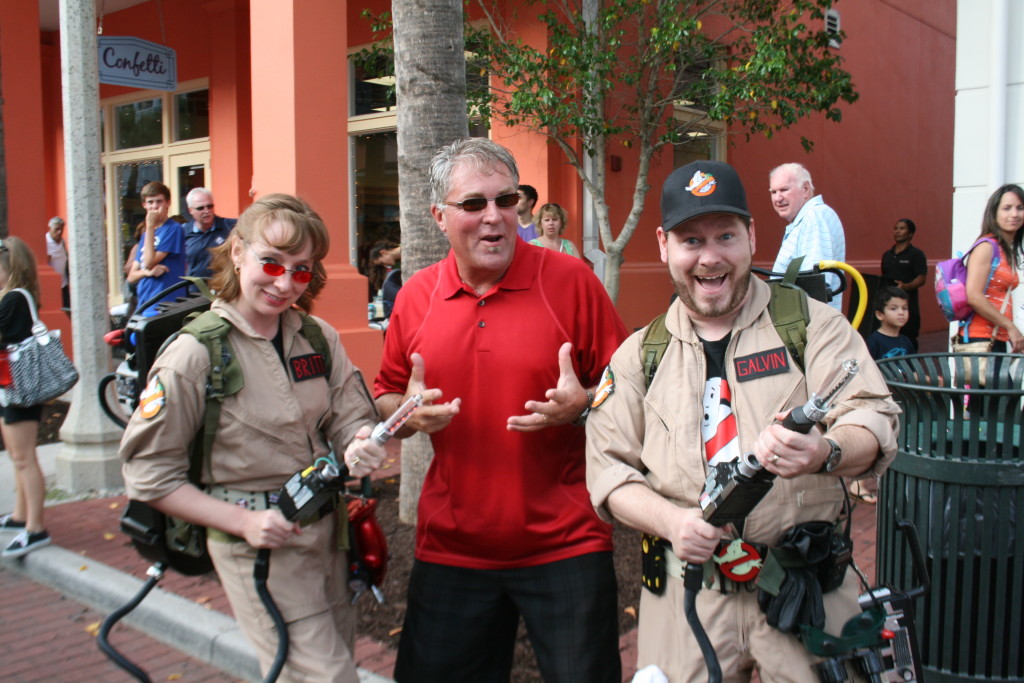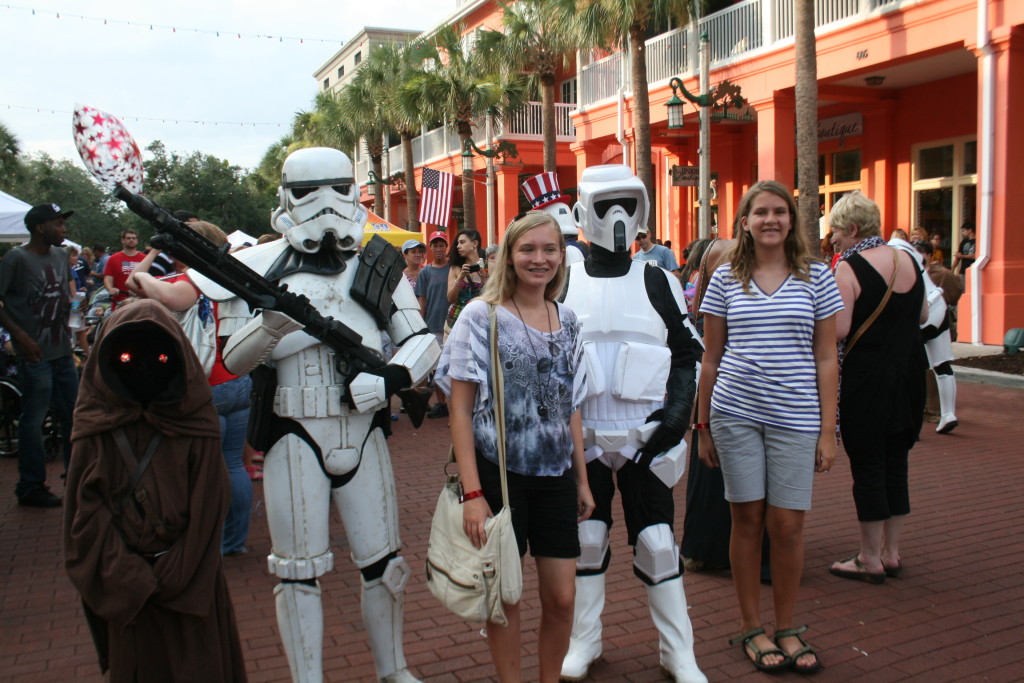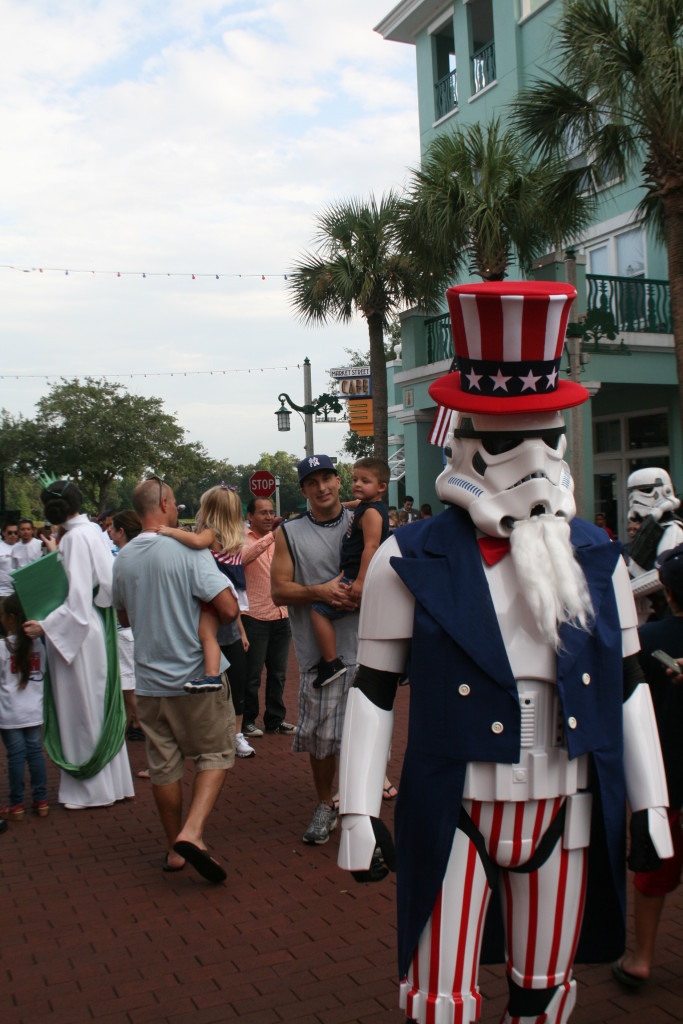 How clever is this? Remember the movie, The Birds? Love it!
After the sun goes down, the fireworks begin. Coming from someone who is from Washington, D.C. and has seen the fireworks there, as well as in N.Y. City and Disneyworld, let me just say they don't disappoint in Celebration. We were able to watch from our balcony in the hotel, and they were fabulous! The Bohemian gives out wristbands during the late afternoon to guests of the hotel to discourage other visitors from trying to watch from the terrace, but there was still quite a crowd. If you book your room in advance, ask for a view of the fireworks.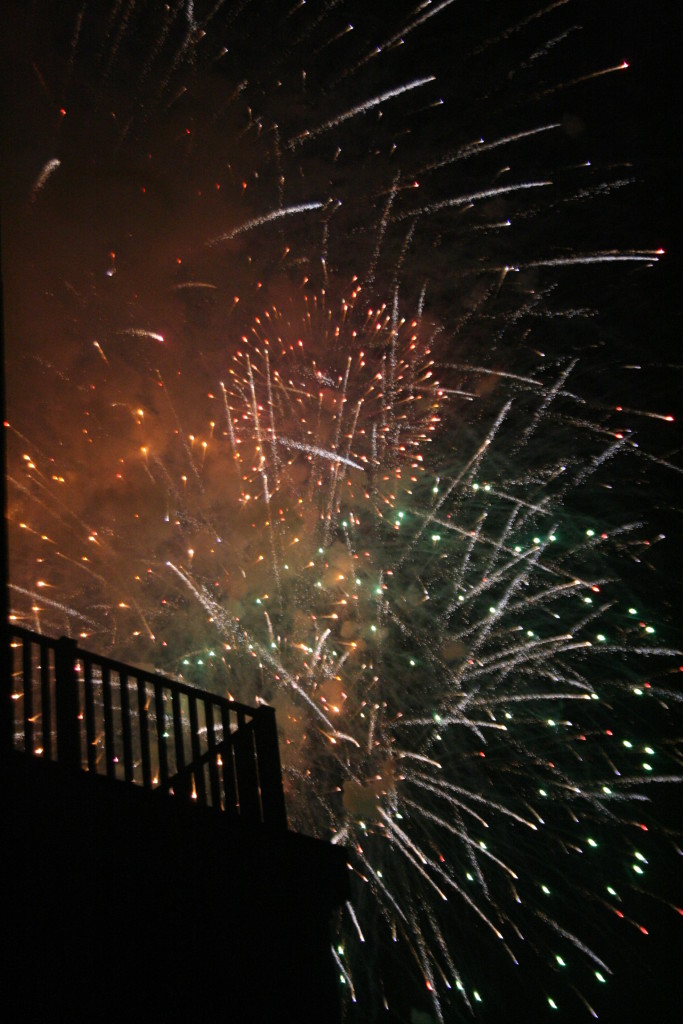 I have not seen the fireworks at any of the theme parks on the 4th of July, but I can honestly say it would be a good trade. If you are visiting the parks, you can stay for fireworks any night of the week. Having spent the early part of the day with a huge crowd at Seaworld, I'd suggest you book a room at the Bohemian Hotel Celebration for the 4th, and have a 5 minute walk to your room after the grand finale instead of waiting in traffic to get out of the parking lot at the parks.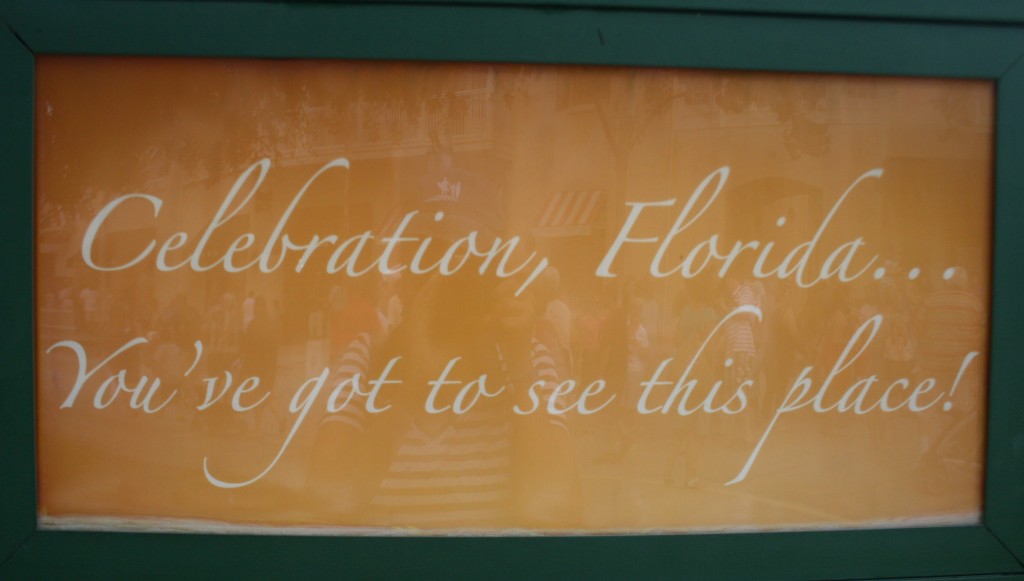 Enjoy your day in Celebration. We have plans to do it again next year!