If swimming with manatees is on your bucket list, Crystal River is the place to do it, and staying at the Plantation on Crystal River made it so easy.
On our first full day in Citrus County, we met our boat right on the Plantation on Crystal River property. It was so convenient not to have to leave the resort!
The Dive Shop also has anything you may have forgotten. Included in our swim was a wet suit for each of us as well as goggles, a snorkel, and a towel.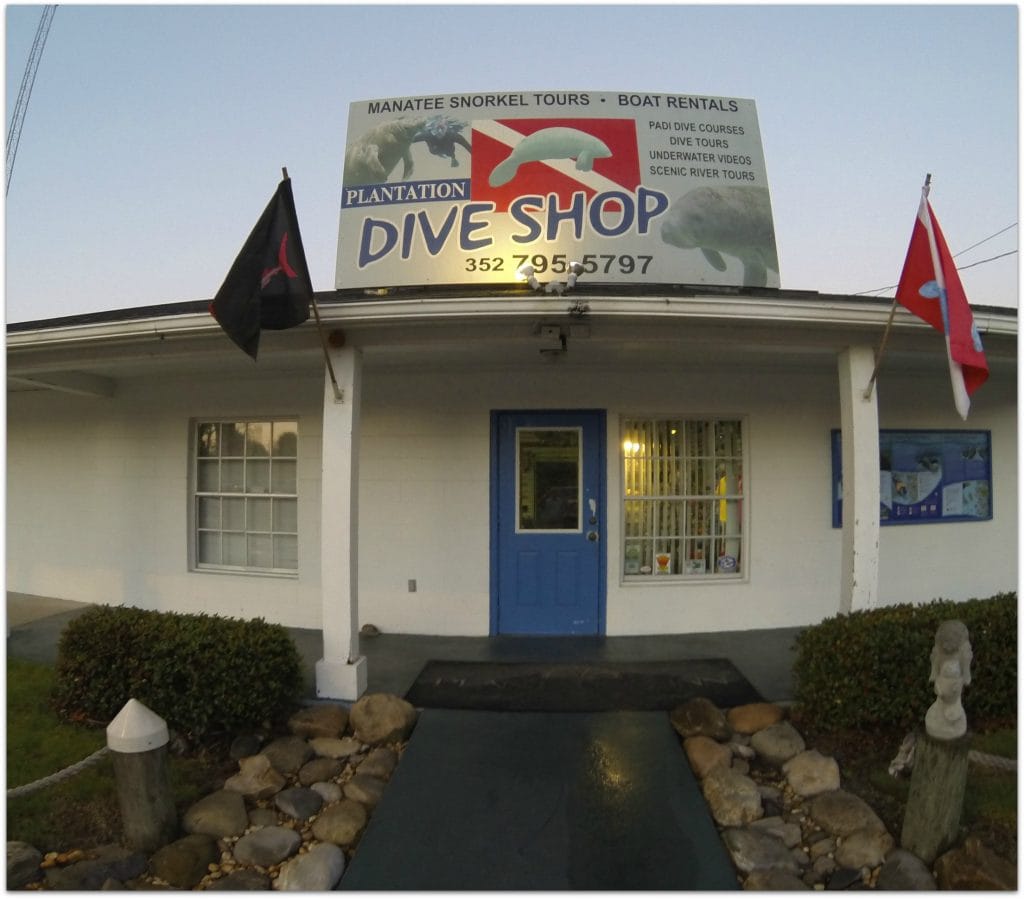 Once we shimmied into those wet suits (or shall I say squeezed?) we were just about ready to board. We were asked to crowd into the Dive Shop to watch a short video about manatee interaction.
I only wish everyone who entered the Crystal River had to watch this. I don't have a problem with people wanting to interact with the manatees, but as our captain told us, you should let them initiate the contact.
Our guide reprimanded several people (not on our tour) for being aggressive with the manatees. I'm glad they require you to watch the video before the experience.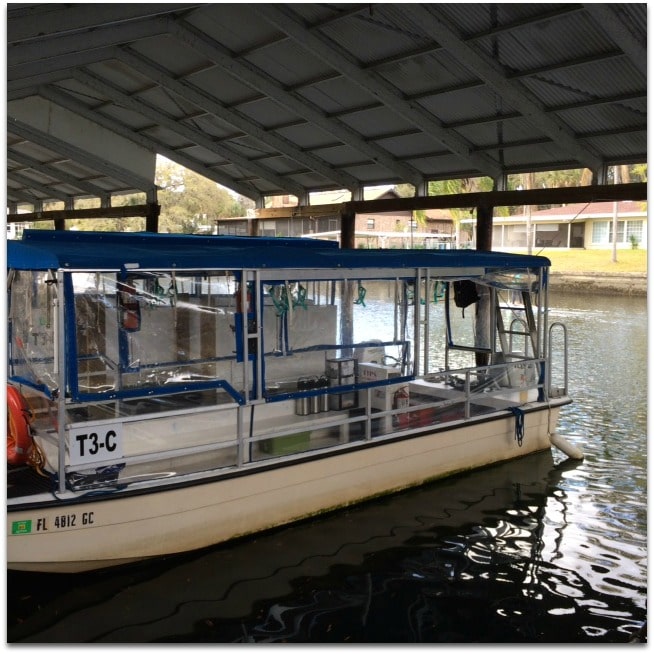 Our captain gave us the rundown about what we would be doing, and pointed out manatees once we were a few minutes away from the Dive Shop.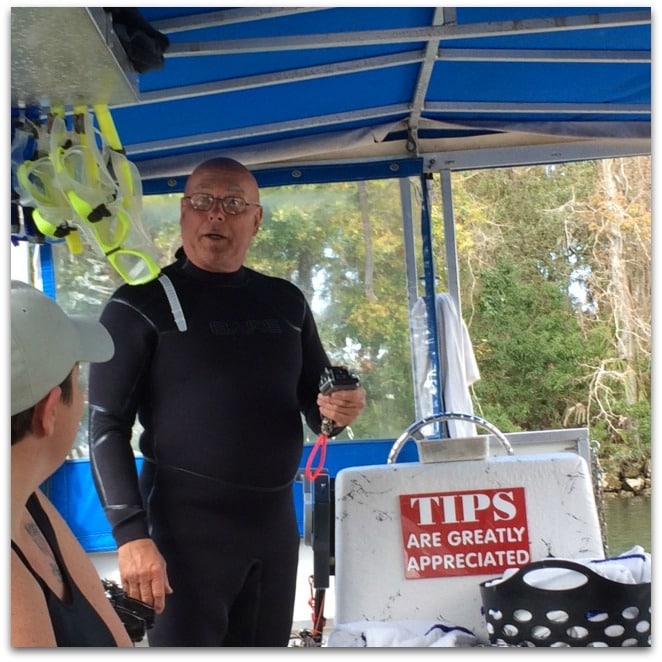 Swimming with the Manatees
Manatees were everywhere! They were very curious, and didn't really seem bothered that we were there, except when people started to crowd around them.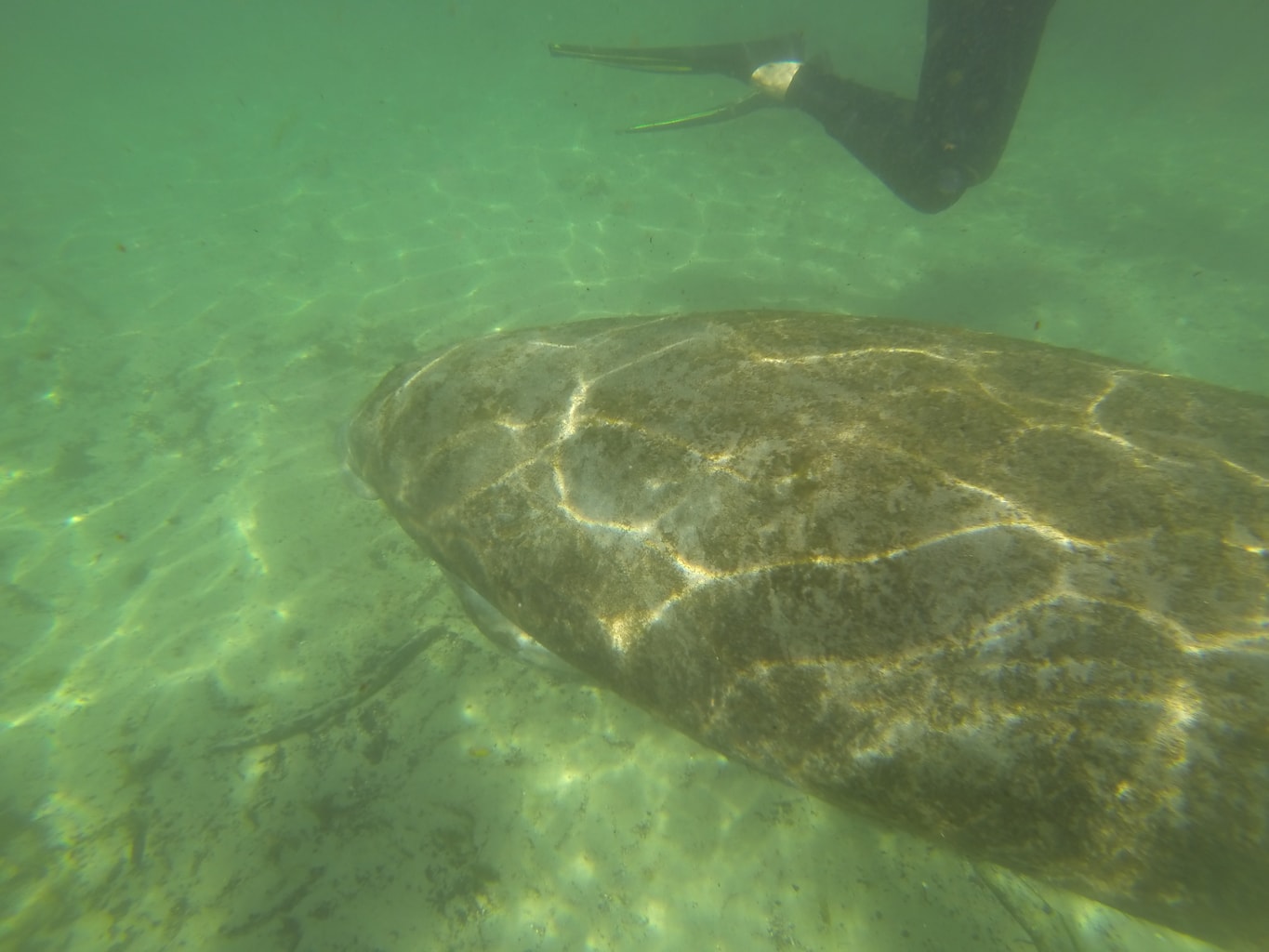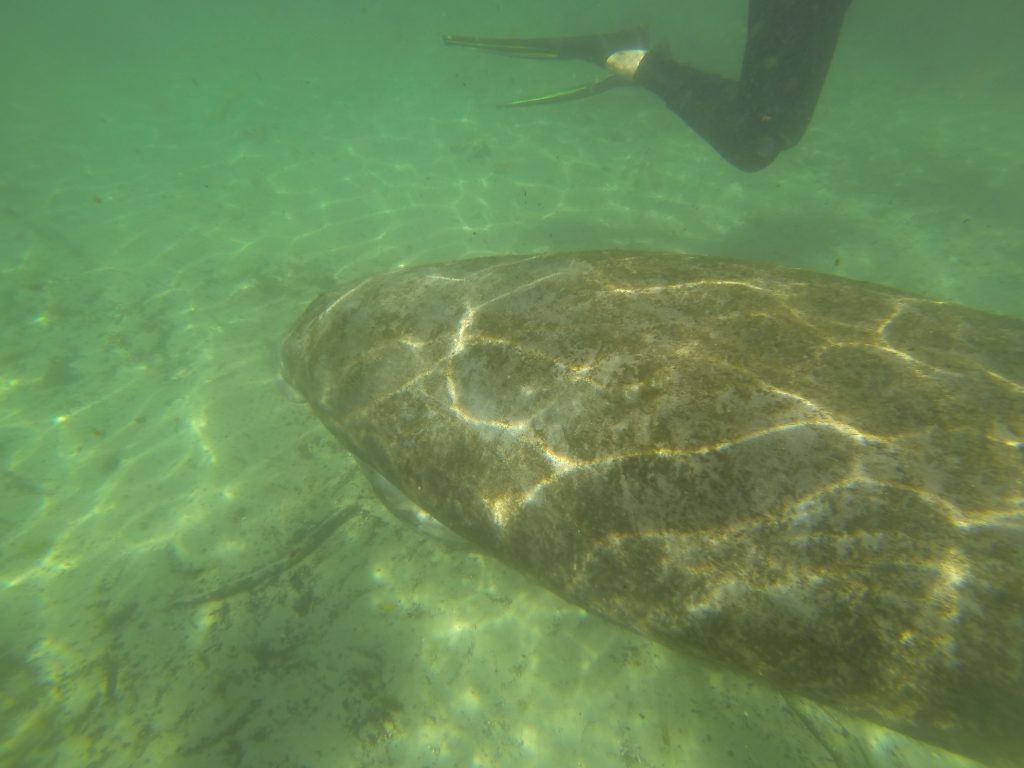 I have to admit, as the temperature had been so cold lately (the coldest night in many years just a couple of days before with a freeze warning) I was thinking we might not swim.
The day of our swim was lovely and pretty warm. Still, I expected the water to be really cold. We were pleasantly surprised once in the water. Granted, we were in wet suits, but still, the water seeps in!
With the exception of a momentary shock when a little water went down the back of our wet suits, it was not bad at all.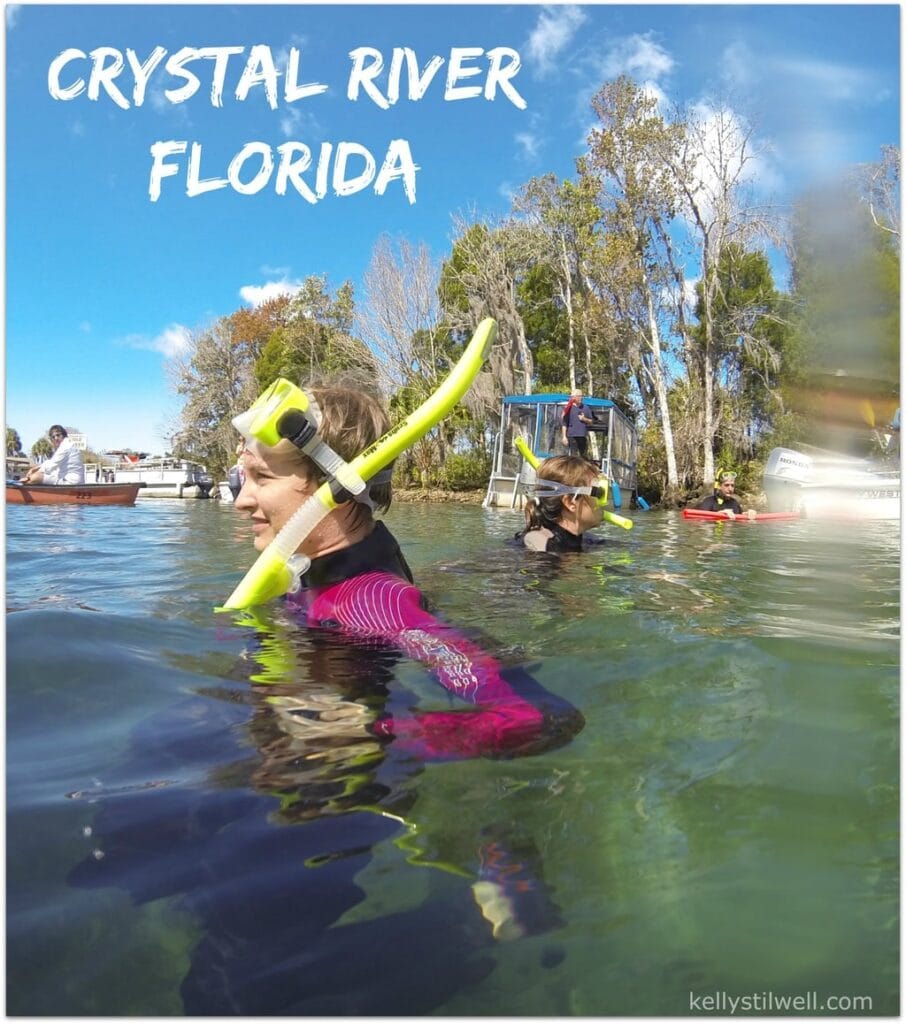 I can imagine that it would be really fun to kayak on the Crystal River. I'd actually much rather see only kayaks allowed.
Being able to swim with the manatees was very cool. I just wish there was a way people could enter the water without having to go on a boat as there were way too many boats in the area where the manatees had gathered.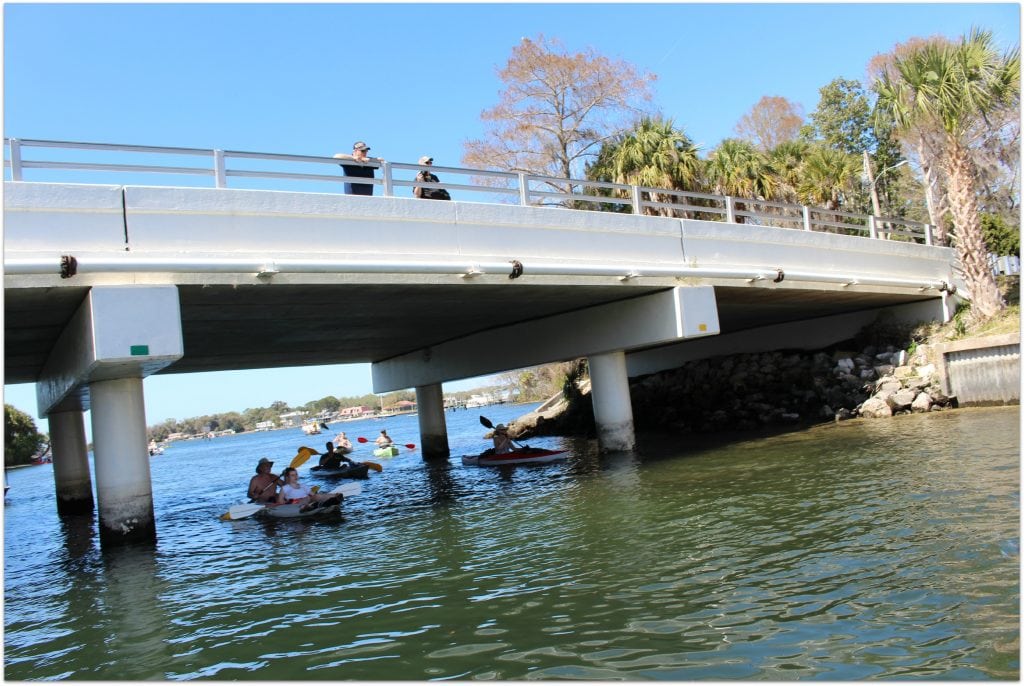 Our guide, Captain Ross, told us because Three Sisters Springs was not open, there were a lot of people just waiting around to be able to get into the springs. This is only one of the best natural springs in Florida you can visit.
It never opened while we were there. I'm told the manatees are much more interactive there, but we weren't able to see it. We were able to see a lot of manatees.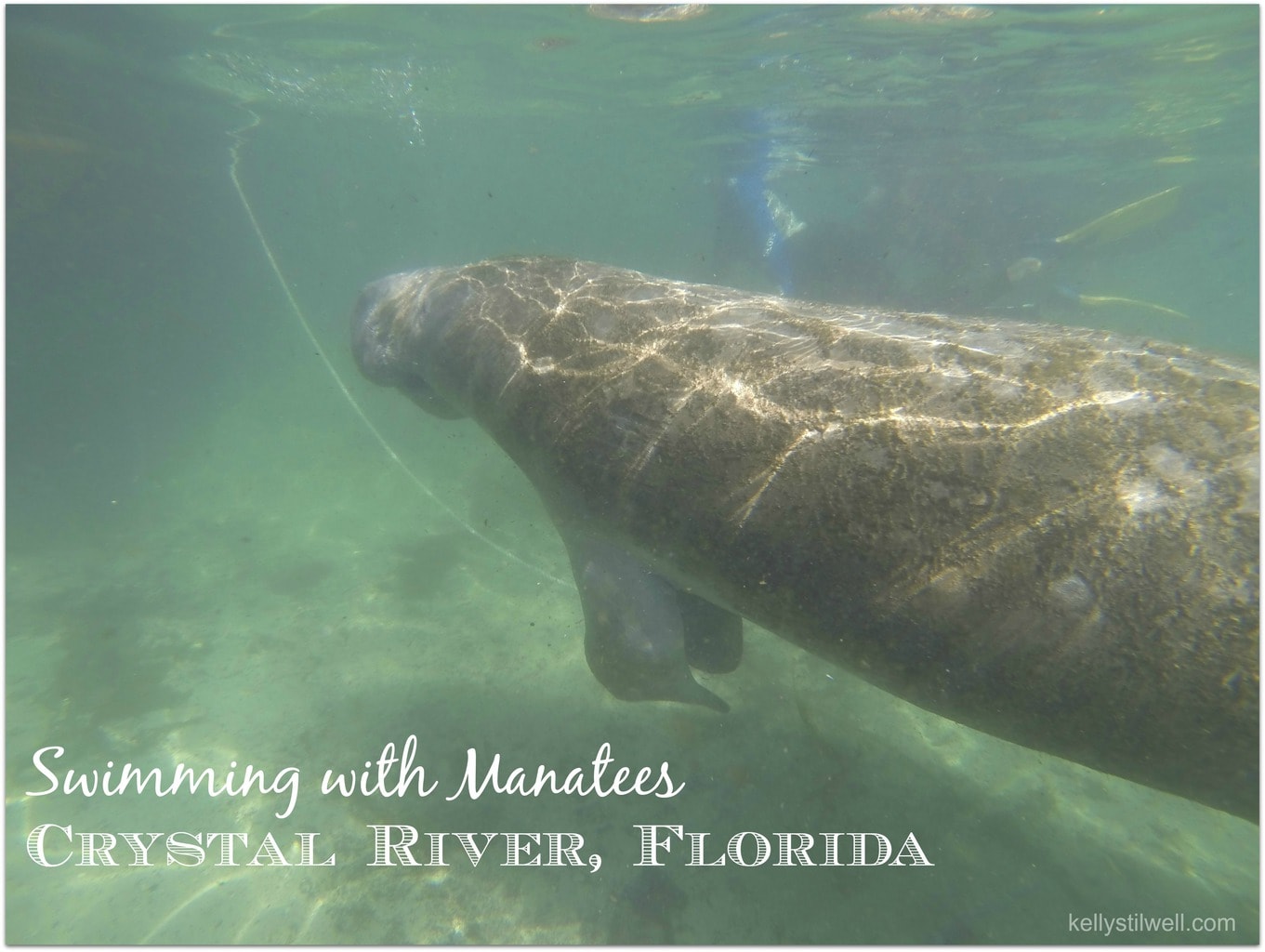 At one point Captain Ross asked if we heard a high pitch sound when under water. I told him I was wondering what it was, and he said it was a baby looking for its mom.
As I was swimming around, I spotted the baby, and we watched it reunite with Mom. It was very cool. There were quite a few babies.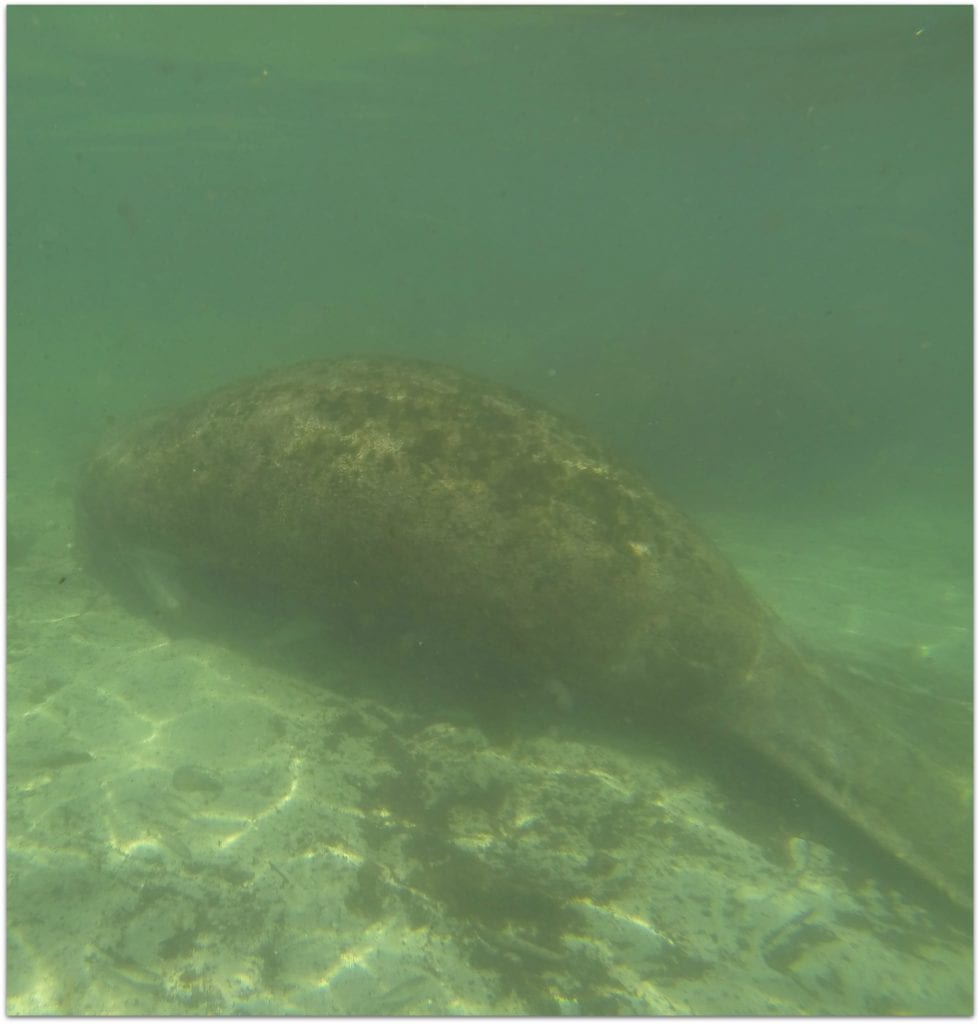 My girls both enjoyed the experience of swimming with manatees. Boardwalk Tours are another option of viewing the manatees without entering the water. I'd like to try that next time.
Though you obviously don't get the interaction and up-close experience, I'm betting you see more manatees that way as you are looking down into the water.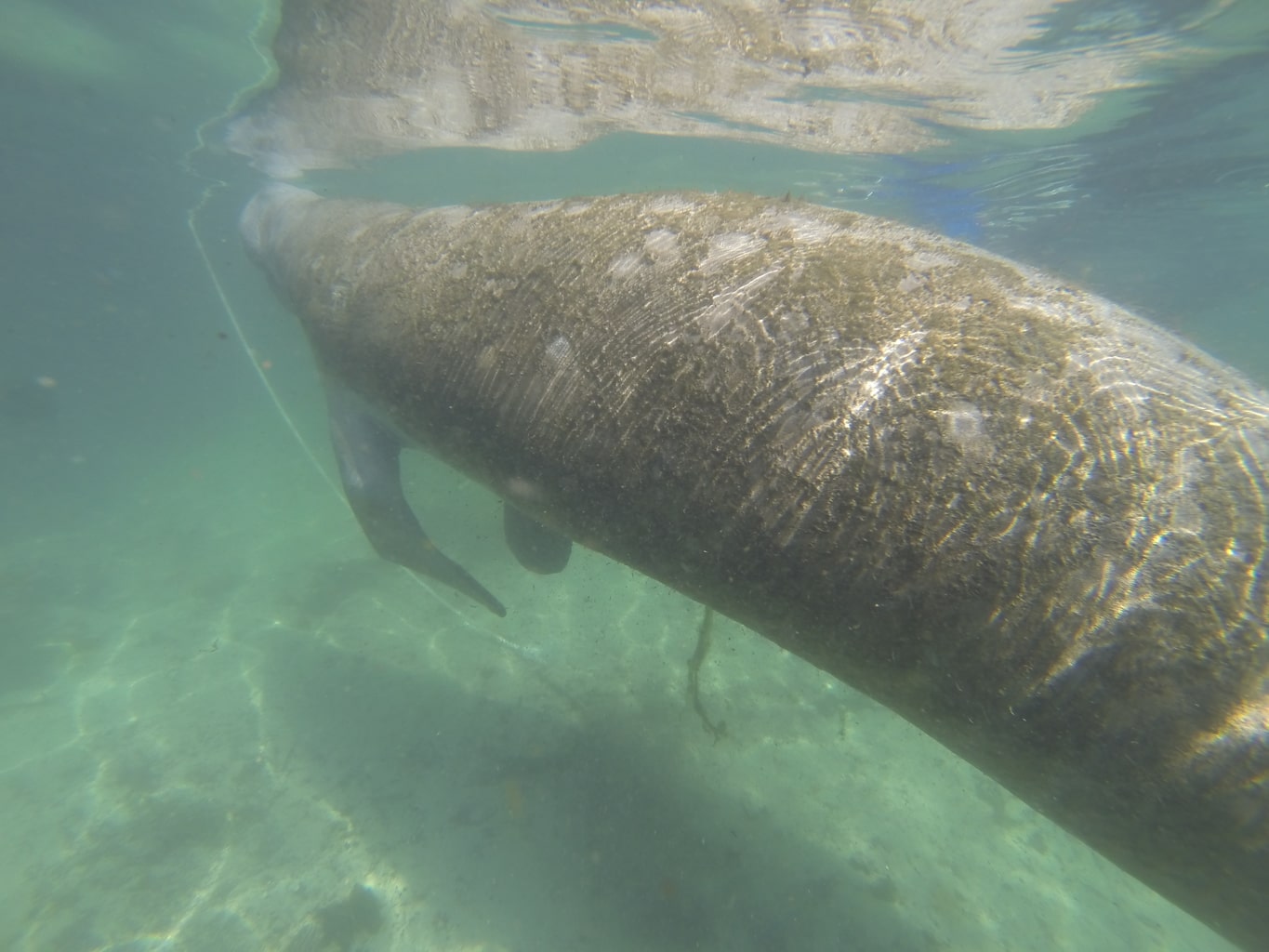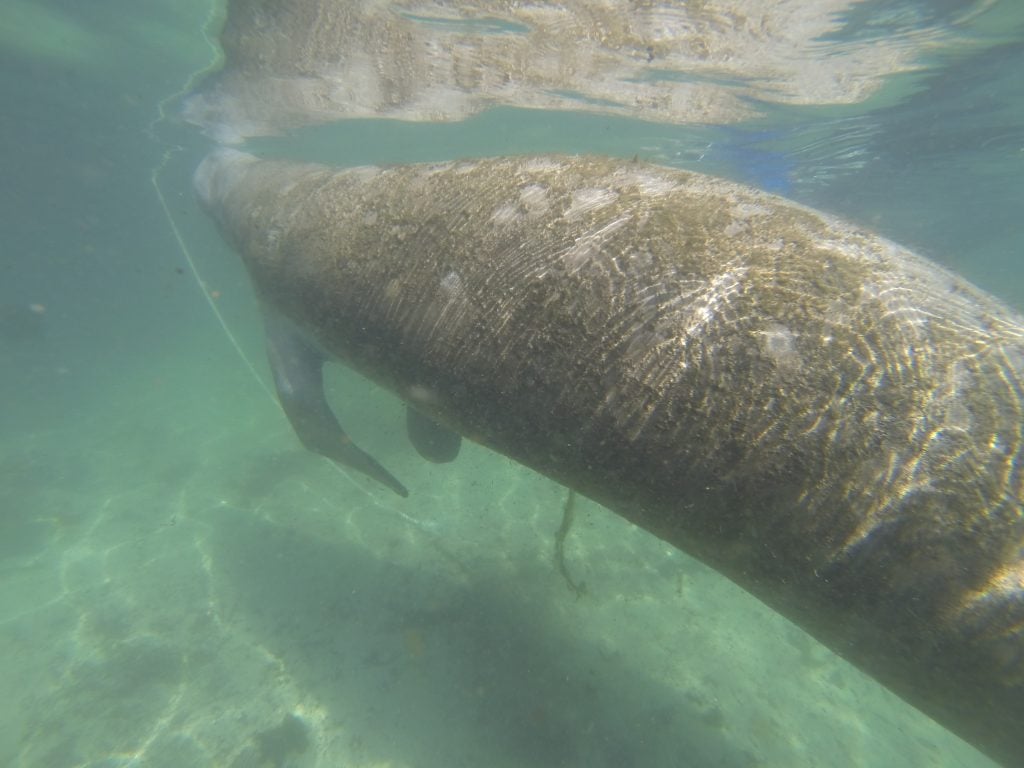 Where to Stay
The Plantation on Crystal River is the perfect place to stay if you want to explore Crystal River. Swimming with manatees was definitely the highlight of our trip!
I don't know of any other resort where you can walk from your room to the Dive shop, and be taken on tours where you can interact.
You can even easily book your adventure online. It couldn't be easier to visit the manatees!
For more fun ideas of what to do while visiting the area, check out the Visit Citrus website. I'd love to hear about your adventure if you visit the area! Share in the comments!