Coronado Springs Resort has introduced Gran Destino Tower, and it was worth waiting for. One of Disney's most famous resort destinations now brings a touch of Spain, Mexico, and the American Southwest to its guests.
Modern design and Old World traditions combine to create a space that is both luxurious and comfortable. Located in Disney's Animal Kingdom Resort Area, this resort will be your new favorite place to stay. Below are 5 reasons why I think you'll love Gran Destino Tower at Coronado Springs Resort.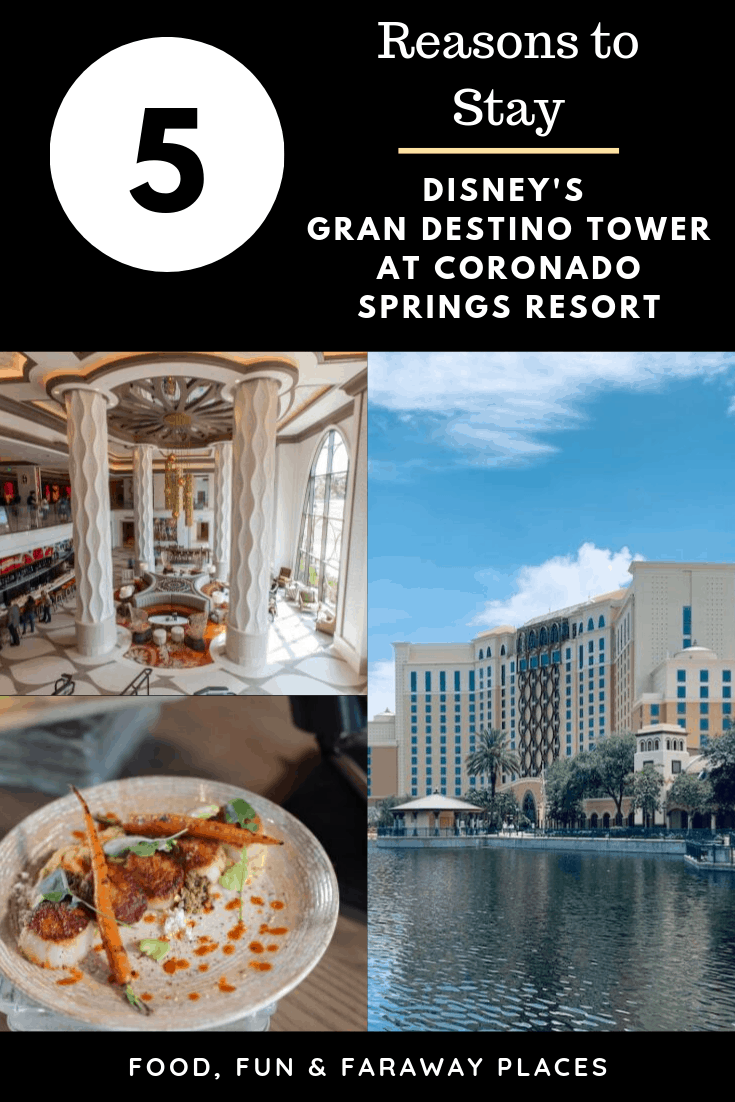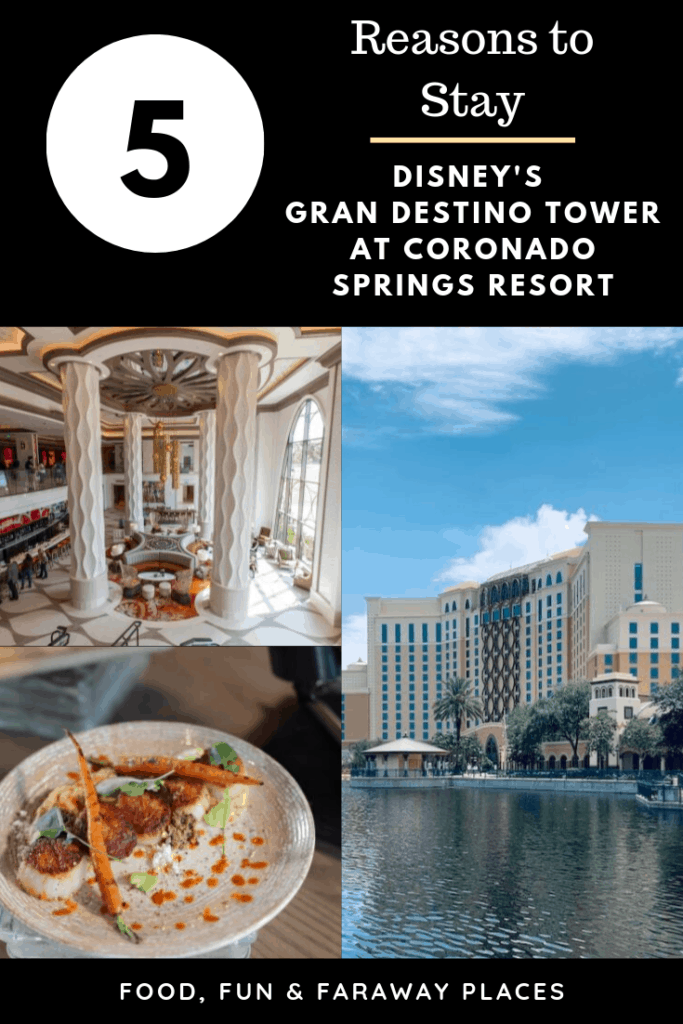 Why You'll Love Gran Destino Tower
Location
Let's start with location, location, location! You'll find Gran Destino Tower at Coronado Springs Resort in the Animal Kingdom Resort Area. No matter which park is your favorite - you have to admit - Animal Kingdom is pretty awesome.
If you know me at all, you know I'm all about the food! Sanaa restaurant in the Animal Kingdom Lodge is amazing! And if you haven't been to The World of Avatar, check out my top reasons you need to visit Pandora. Tip: Get fast passes for Flight of Passage. It is the most amazing ride I have ever encountered!
2 Luxury
Gran Destino Tower is luxurious without the price tag of a typical luxury resort. Disney is aiming to make this experience more affordable by offering what they are calling a Lifestyle Hotel Experience.
Essentially, Gran Destino Tower is a moderately priced resort within a luxury resort, making it the perfect destination for Disney-loving families. What's not to love about that?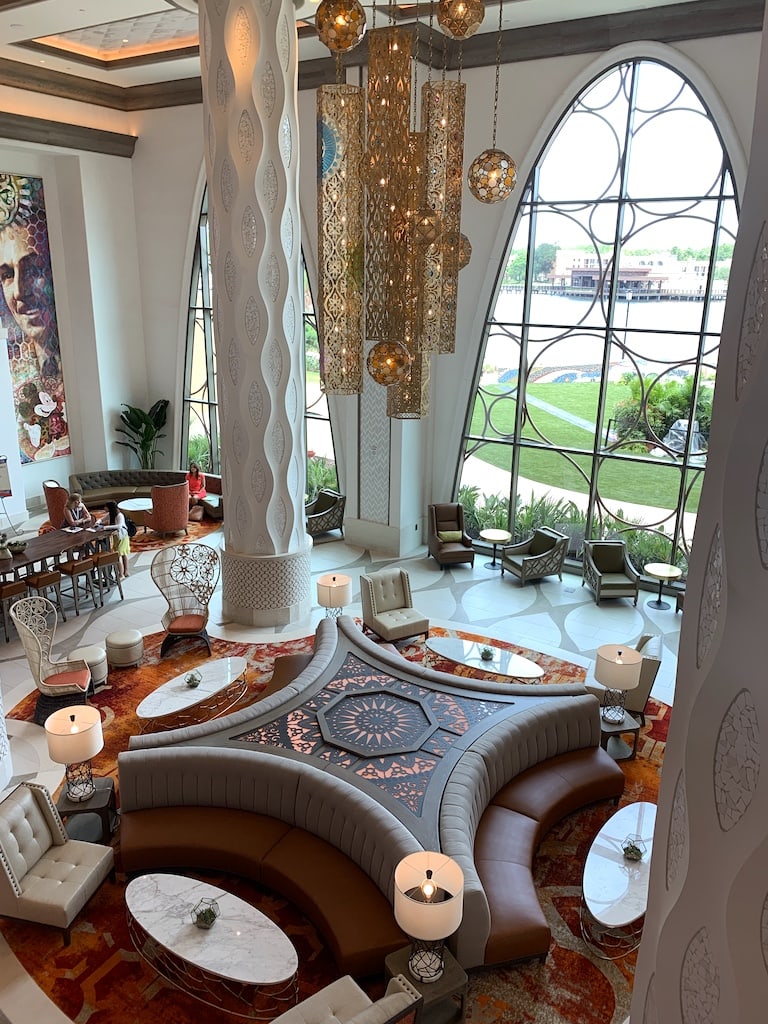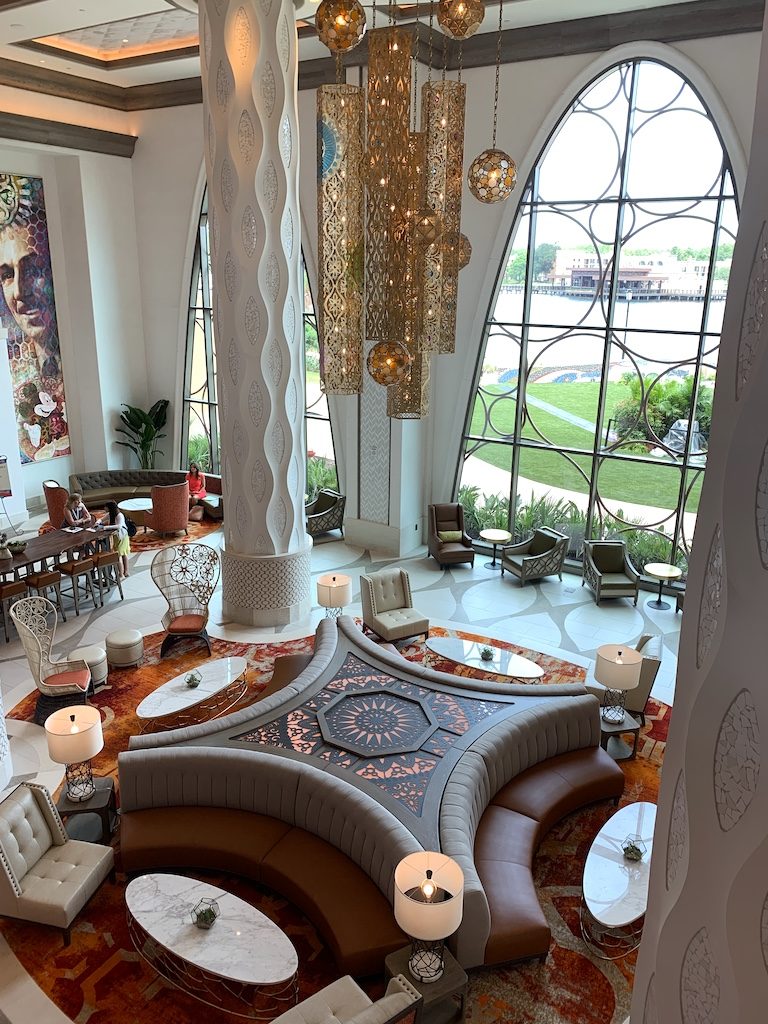 Rising dramatically from the southeastern side of a 22-acre lake, Gran Destino Tower is a sight to behold.
This beautiful new addition to the resort offers 545 guest rooms, including 50 suites and luxury services.
It also features a grand, two-story lobby, meeting venues, and a rooftop restaurant and lounge with sweeping views of the resort grounds.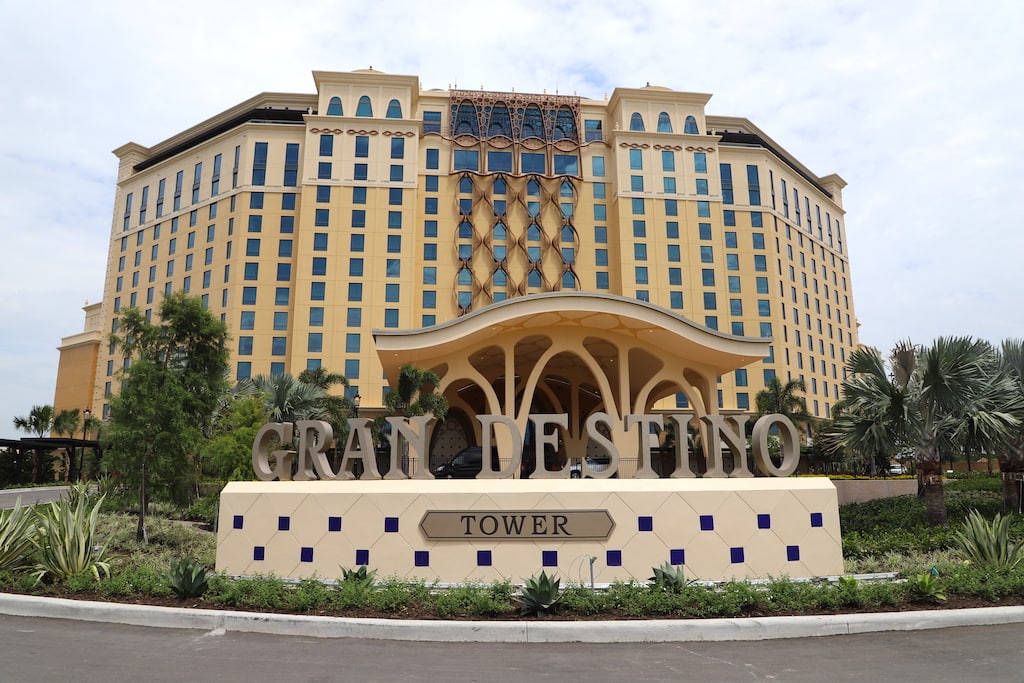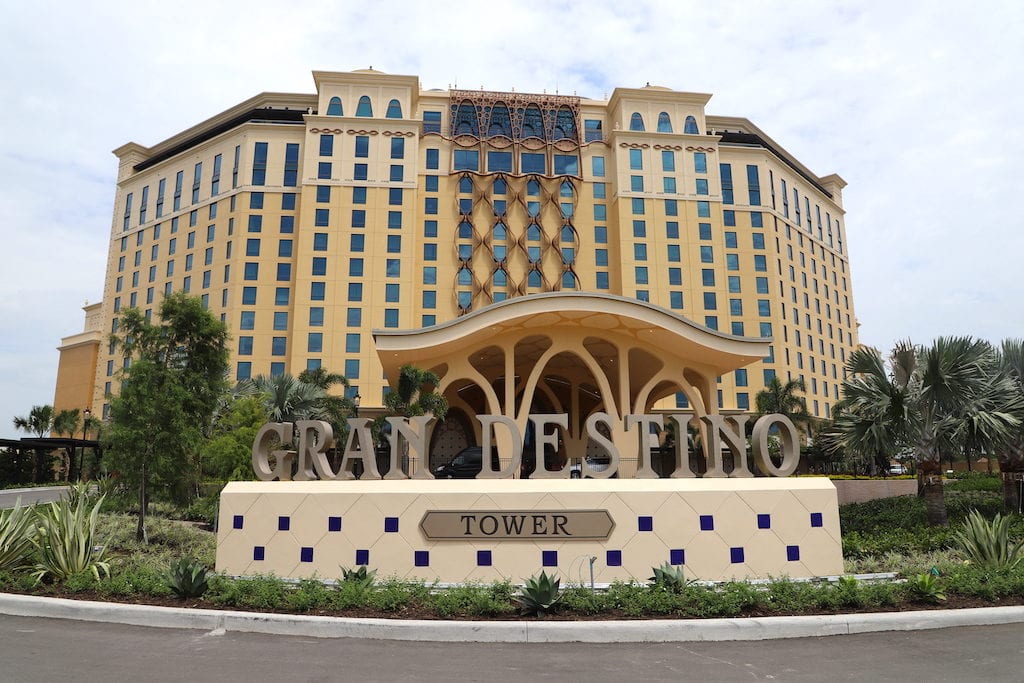 Named for the classic Disney film, Destino, this whimsical tower draws heavily from the surrealist animated short.
A collaboration between Walt Disney and Salvatore Dali, the film was released 58 years after production began! The design of the tower is all about that eclectic experience.
A ribbon-patterned design begins at the grand entrance of the tower and continues all the way to its top. From there, you'll step into a lobby influenced by the Catalan Modernism style.
From the lobby, make your way to the Barcelona Lounge. Located on the lower level,  this sun-drenched area is influenced by Barcelona's colors and patterns. Here you'll find casual seating and stunning lake views.
The Barcelona Lounge is the perfect place to begin your day with coffee and pastry. In the evening, this same space is transformed into a cocktail lounge. It's a brilliant use of a beautiful venue.
3 Accommodations as Unique as the Tower
When guests aren't enjoying the parks, they'll enjoy the beautiful rooms of Gran Destino Tower. Each and every room and suite brings the Old World into the new.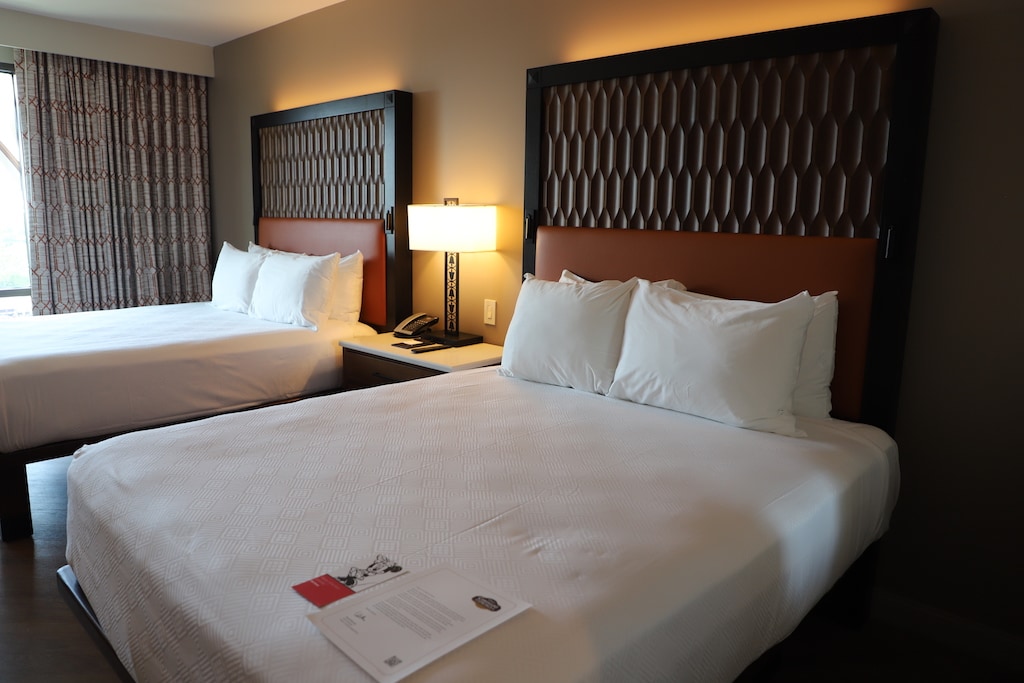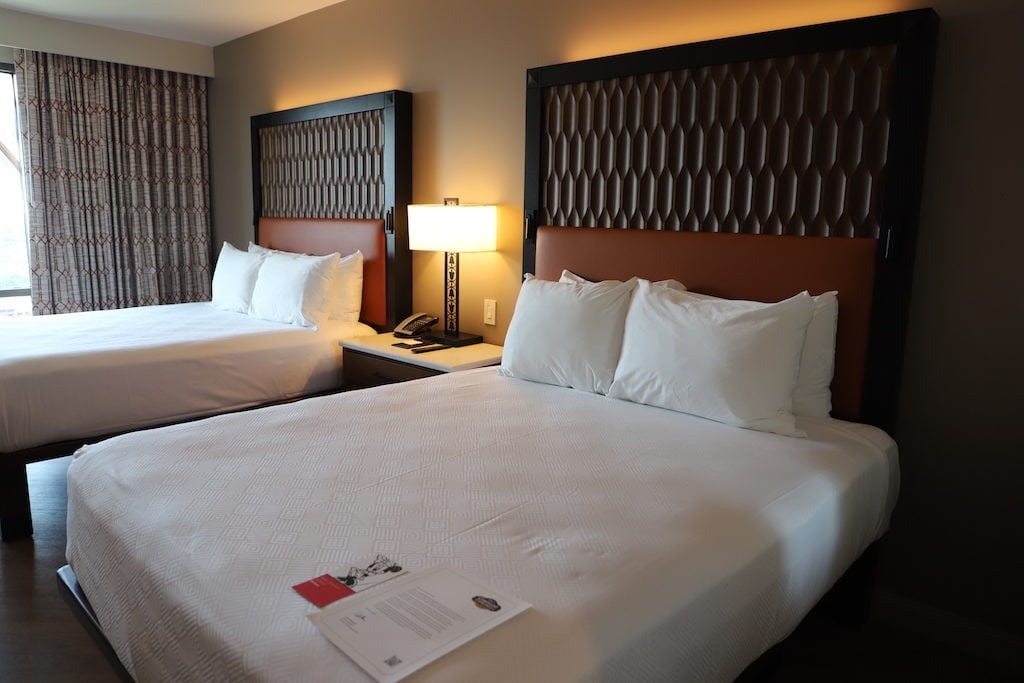 Each room has a Keurig coffee maker with cream and sugar. (I have a pet peeve about that powdered stuff!)
The bathroom area is large, and you'll also be treated to those lovely Disney H20+ bath products! A fluffy robe hangs in the closet, as well.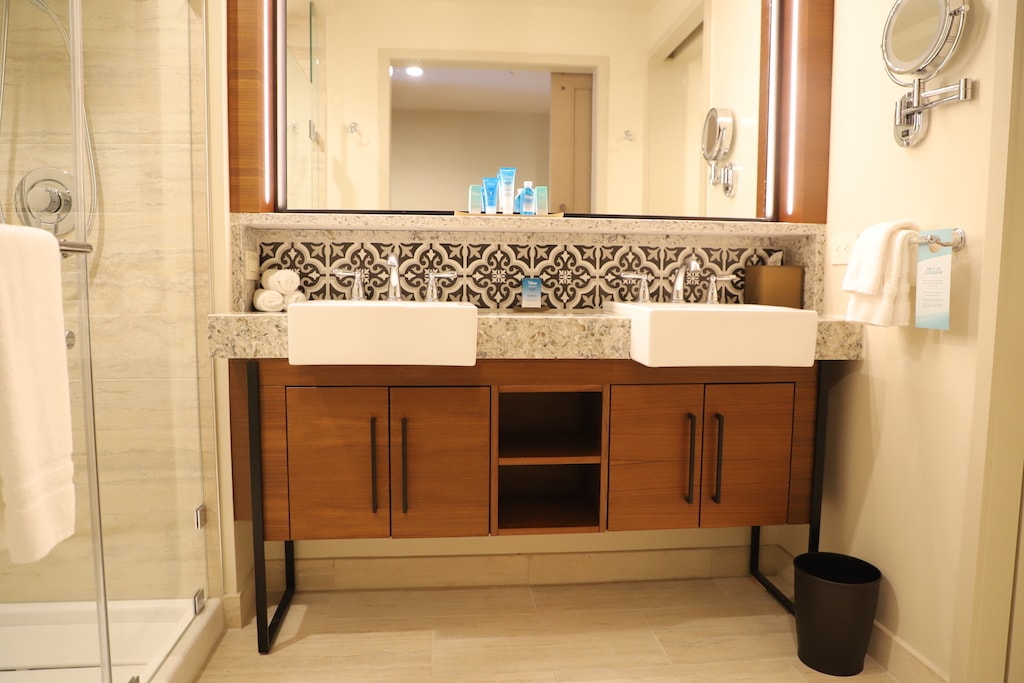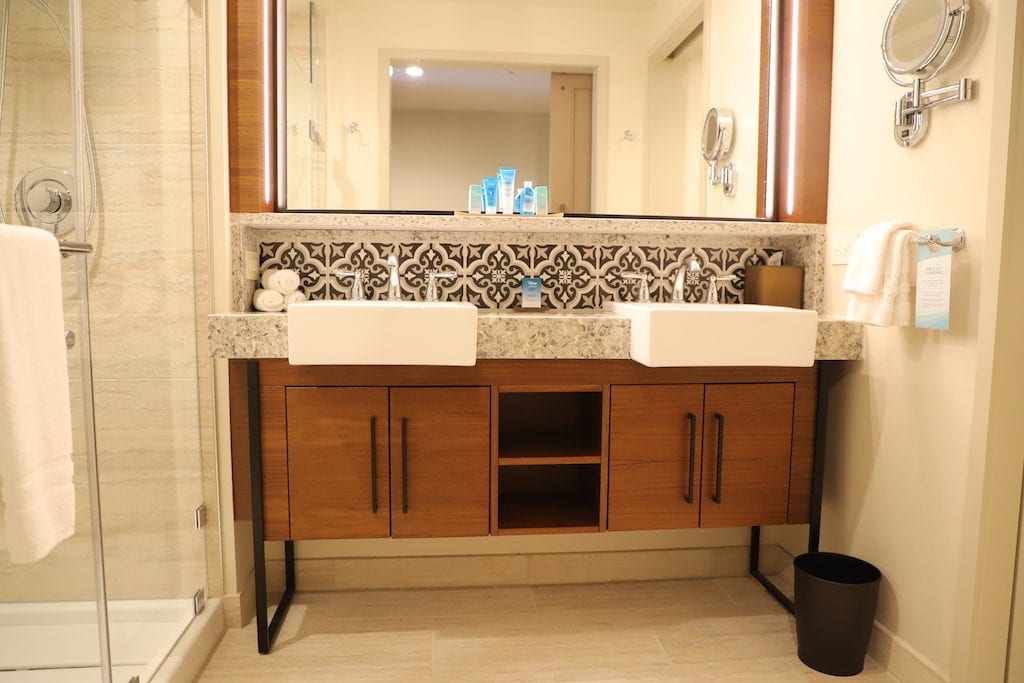 Every room also offers an interactive TV system which gives a customized Disney in-room experience. Via this system, guests can stream their entertainment directly from their devices to their TV, view their Disney PhotoPass images, get Disney on Demand, and more.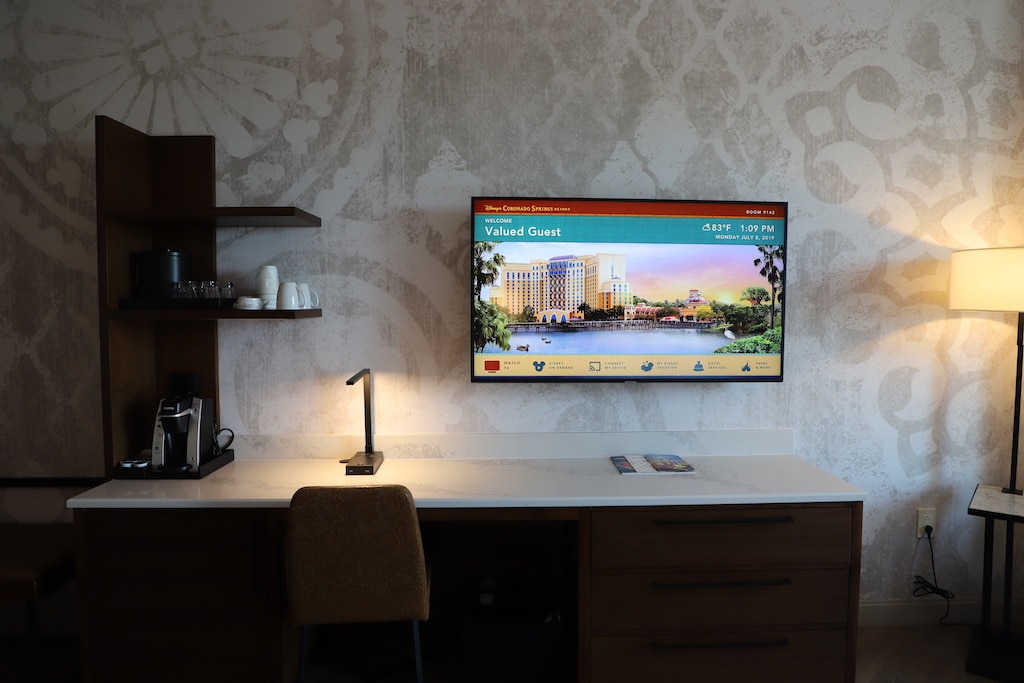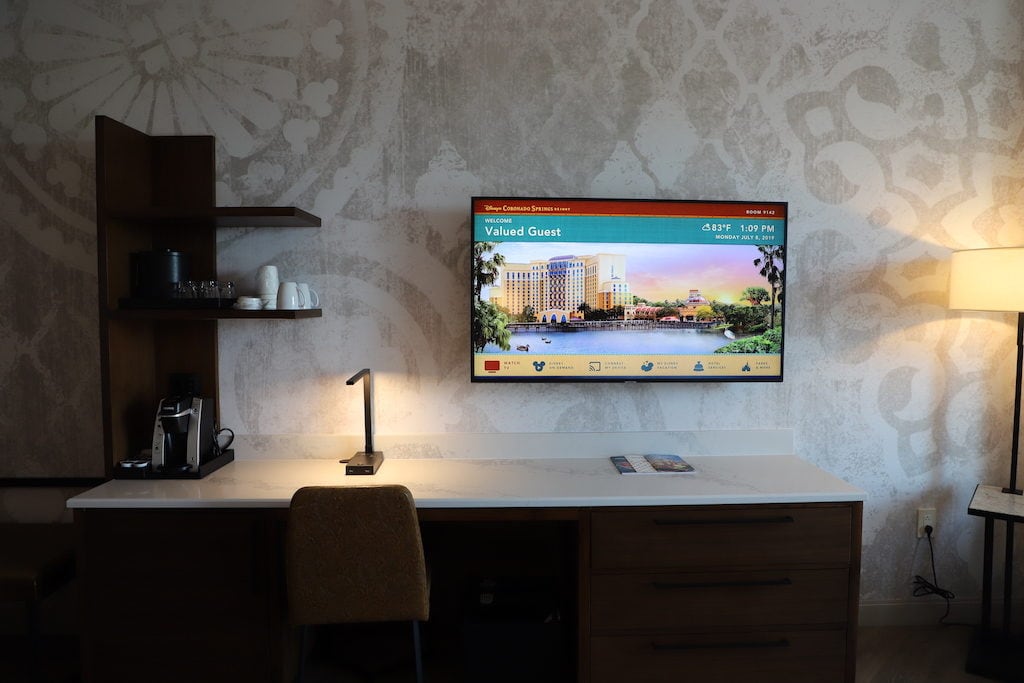 In addition, guests can upgrade to the club-access rooms in the Tower, giving them access to the Chronos Club. Guests can enjoy light snacks throughout the day while taking in the magnificent views.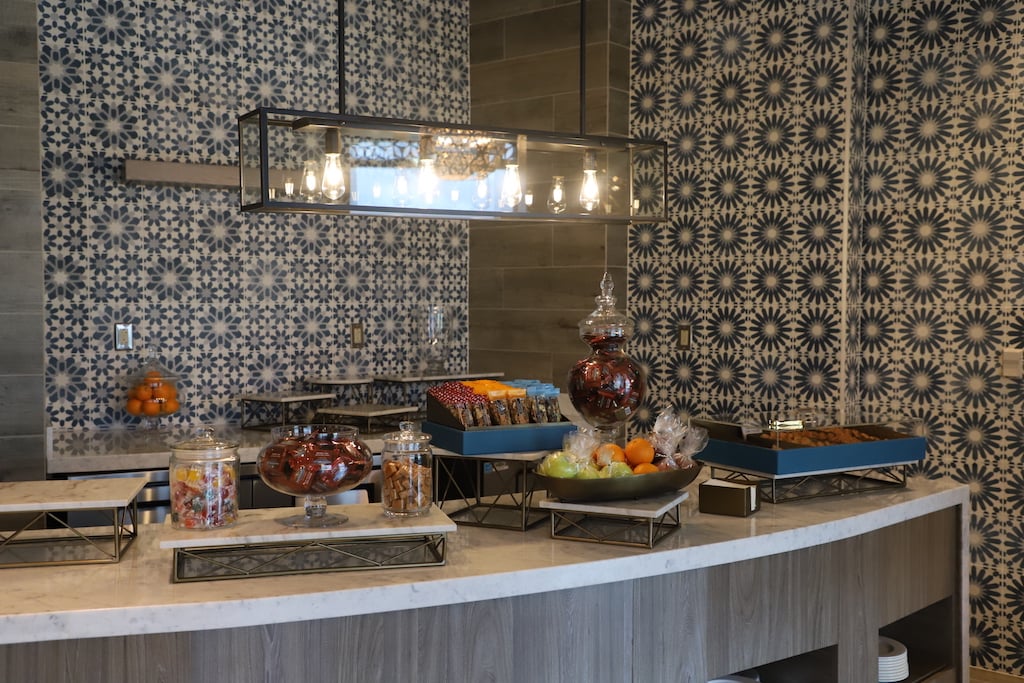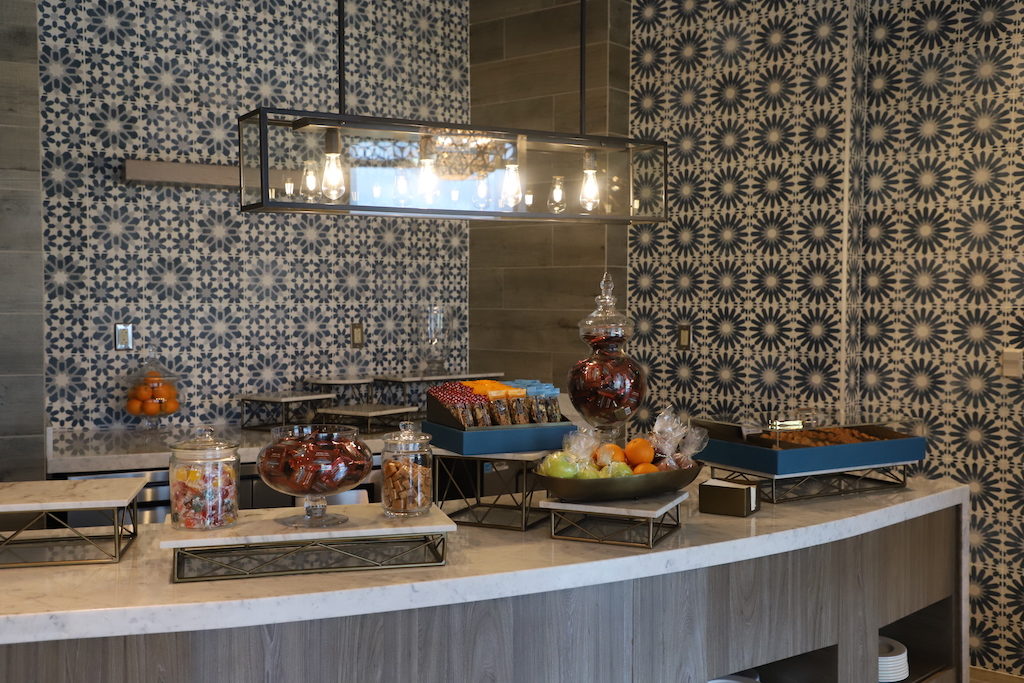 Need a little help planning your day at the Park or your next Disney vacation? Cast members are available to help you create a perfect itinerary.
4 Dining
Oh, the food!! Of course, Gran Destino Tower also offers luxury dining. Toledo Tapas, Steak & Seafood, and Dahlia Lounge both offer rooftop views. Chef Robert Sayles is creative and talented. The food is truly outstanding.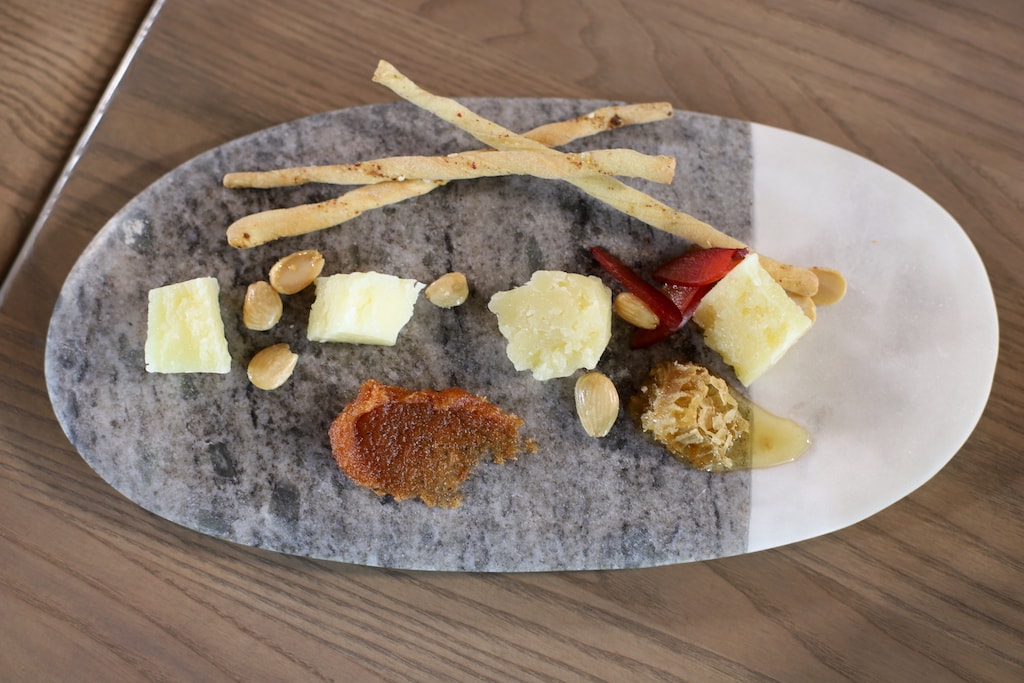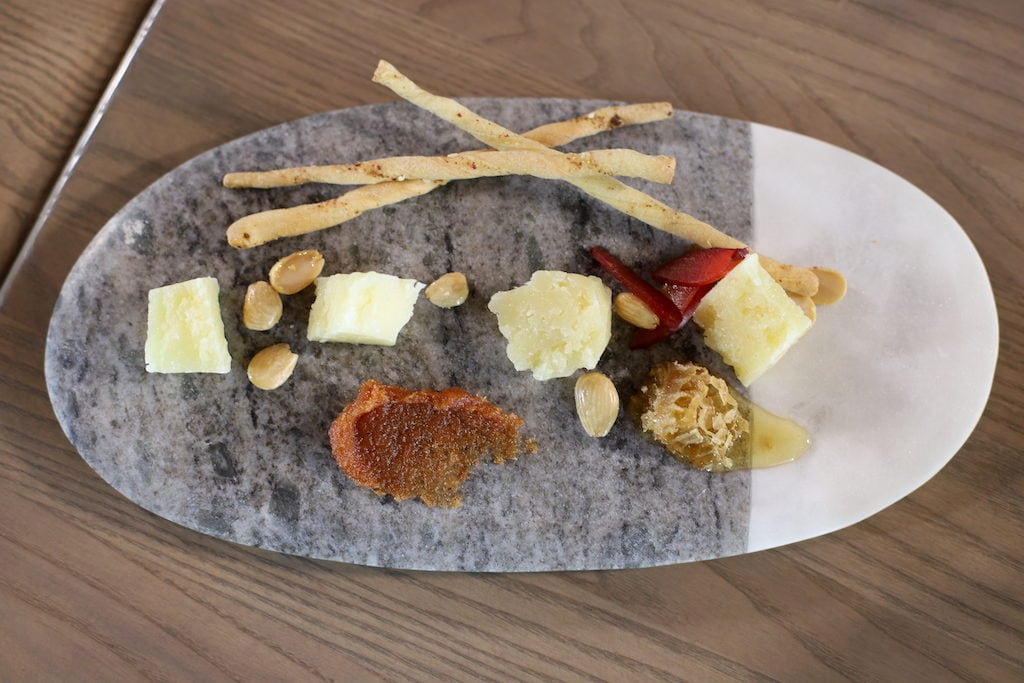 At Toledo Tapas, Steak & Seafood, guests will enjoy amazing views of Walt Disney World. This table dining experience features a menu inspired by the flavors of Spain.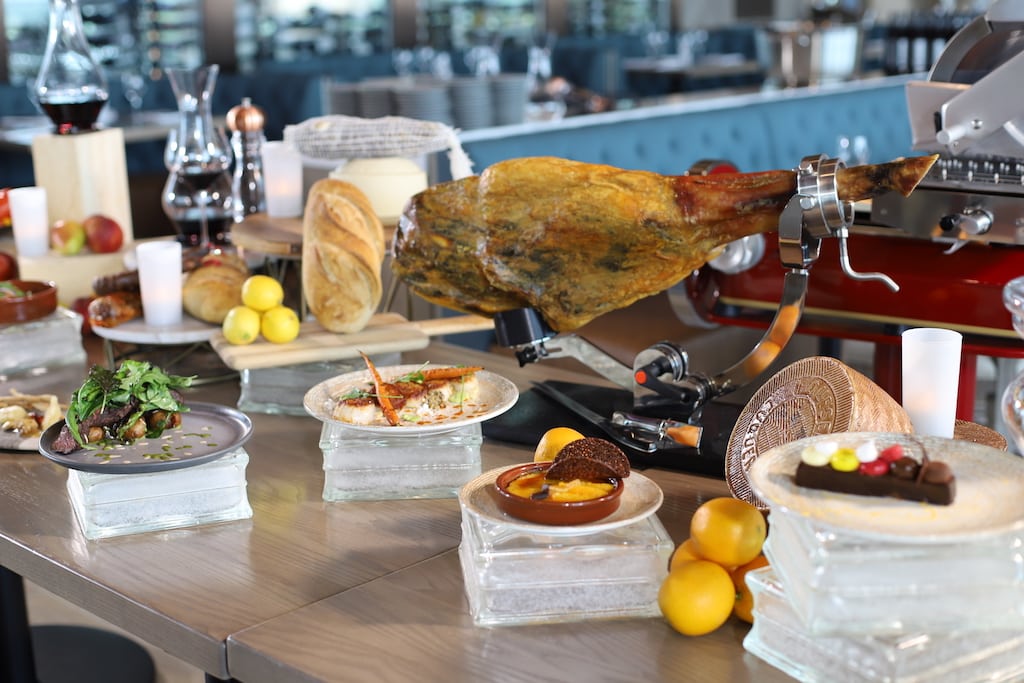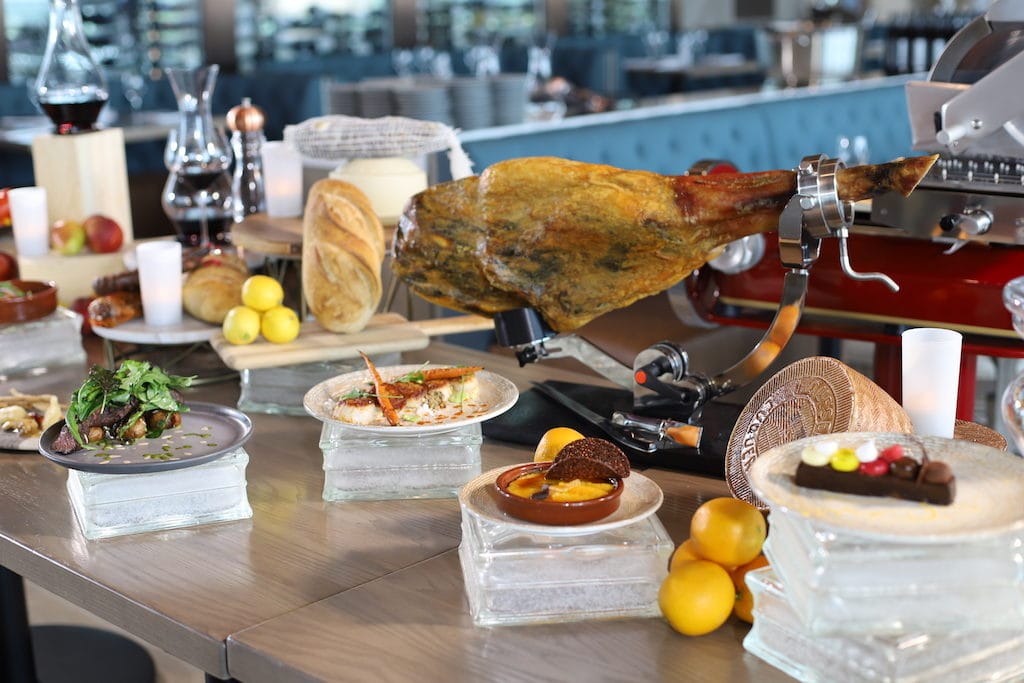 The Chuleton is one of the most popular dishes, and with good reason. It's a 32 ounce, Spanish-style ribeye perfect for two. If you prefer seafood, it's sustainably sourced and served with choices of delicious Spanish sides. I loved the scallops.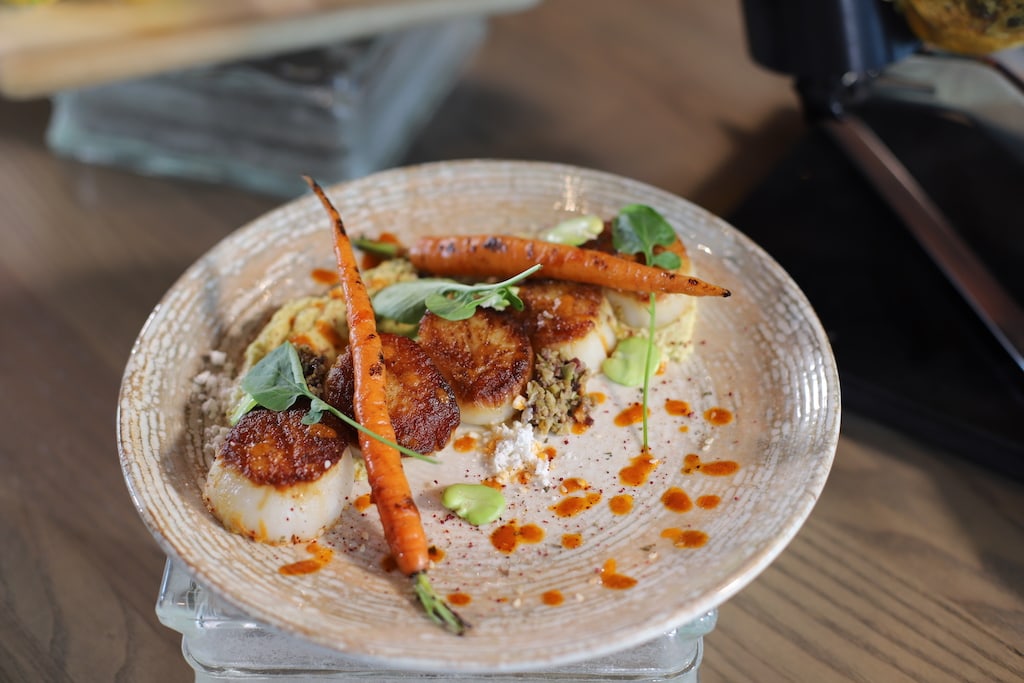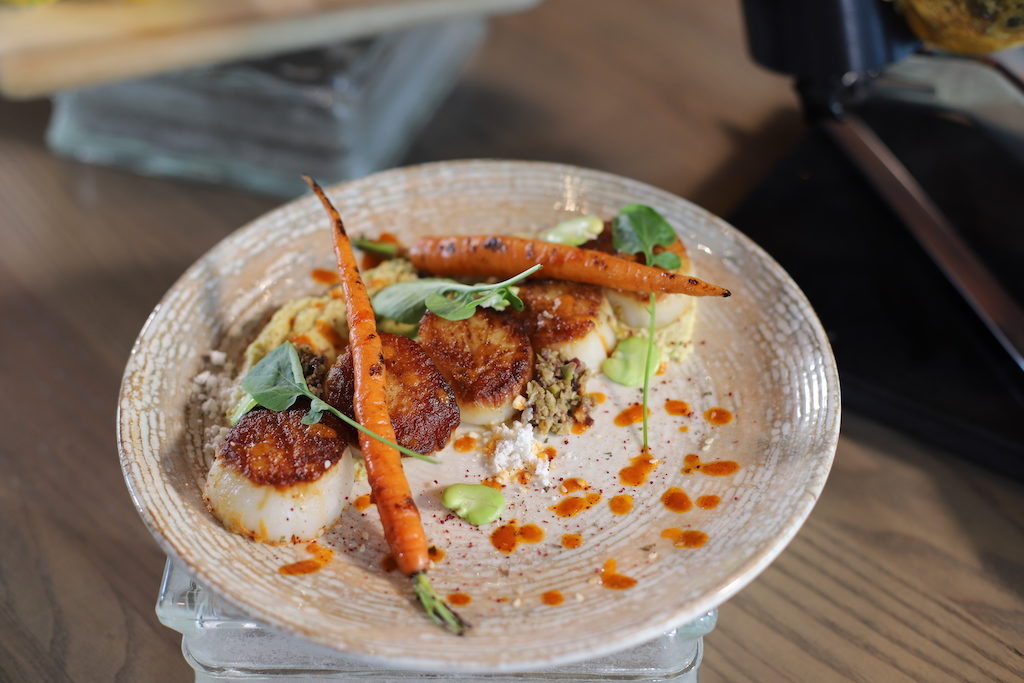 We were treated to appetizers so we could taste a few of the chef's favorites dishes.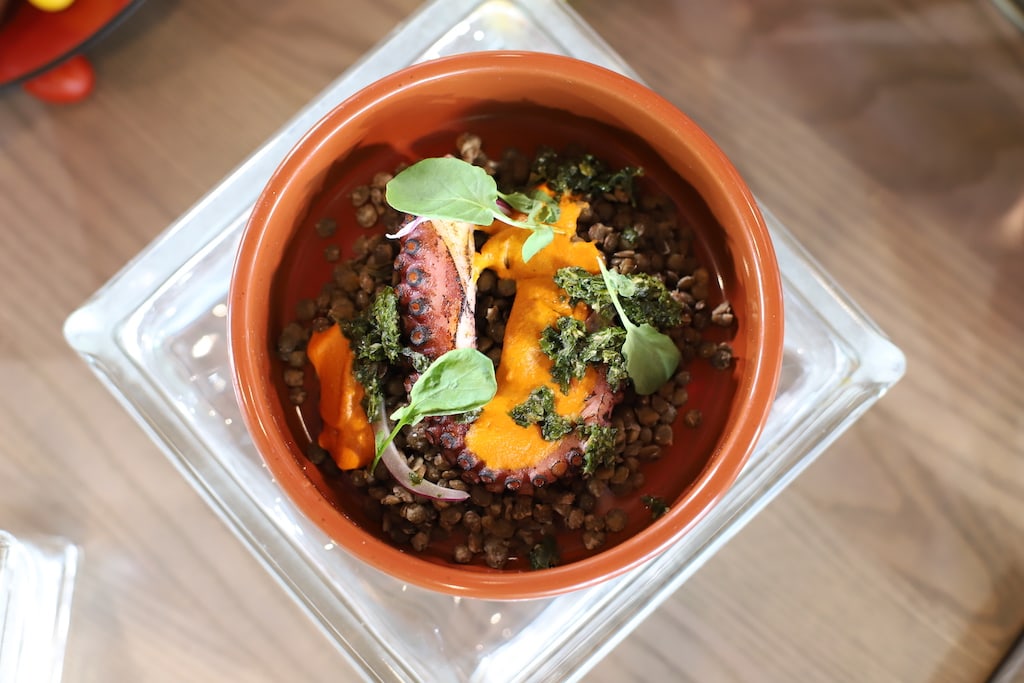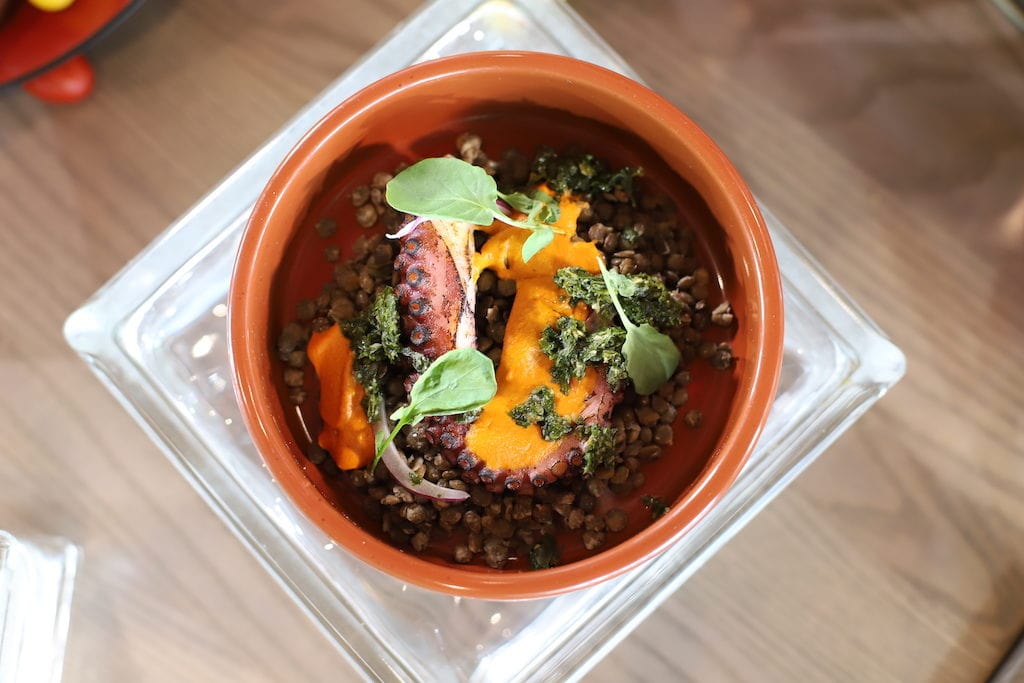 This is a great spot for dining with friends and family. Many of the tables can seat large parties, too.
The Dahlia Lounge is just across the hall and provides an intimate, artistic spot to relax and enjoy the signature cocktail, Gran Gin & Tonic. This specialty cocktail is made with Tanqueray Gin and house-made saffron orange tonic. In fact, you can build your own gin & tonic from a menu of choices like Aromatic or Elderflower tonic.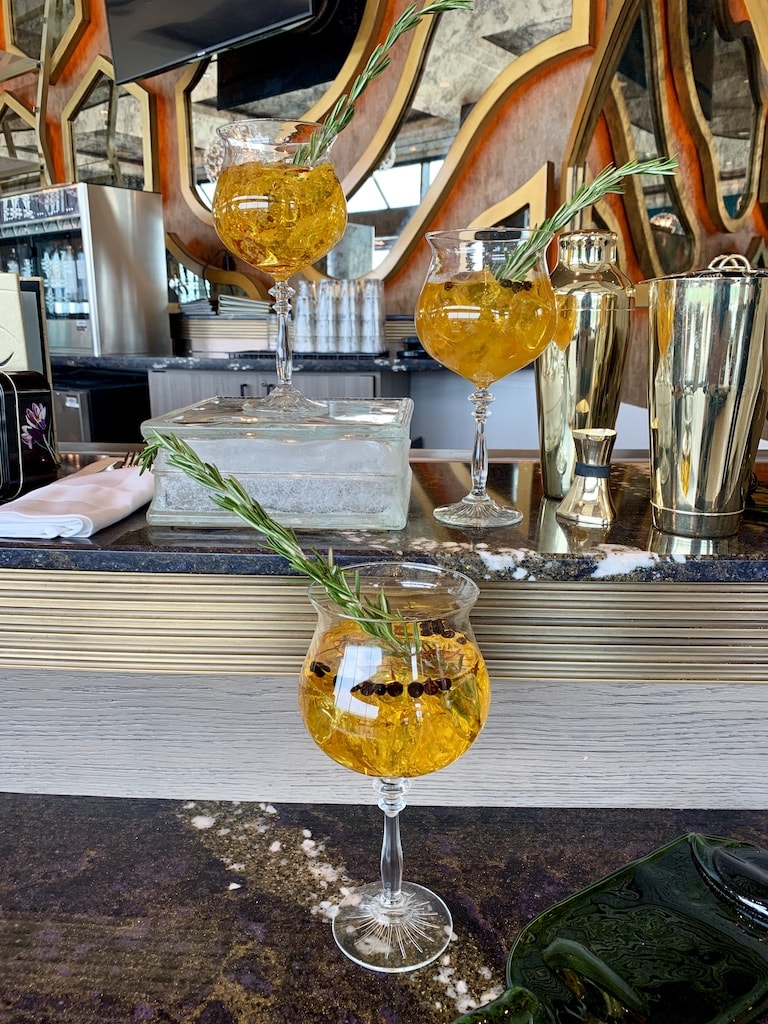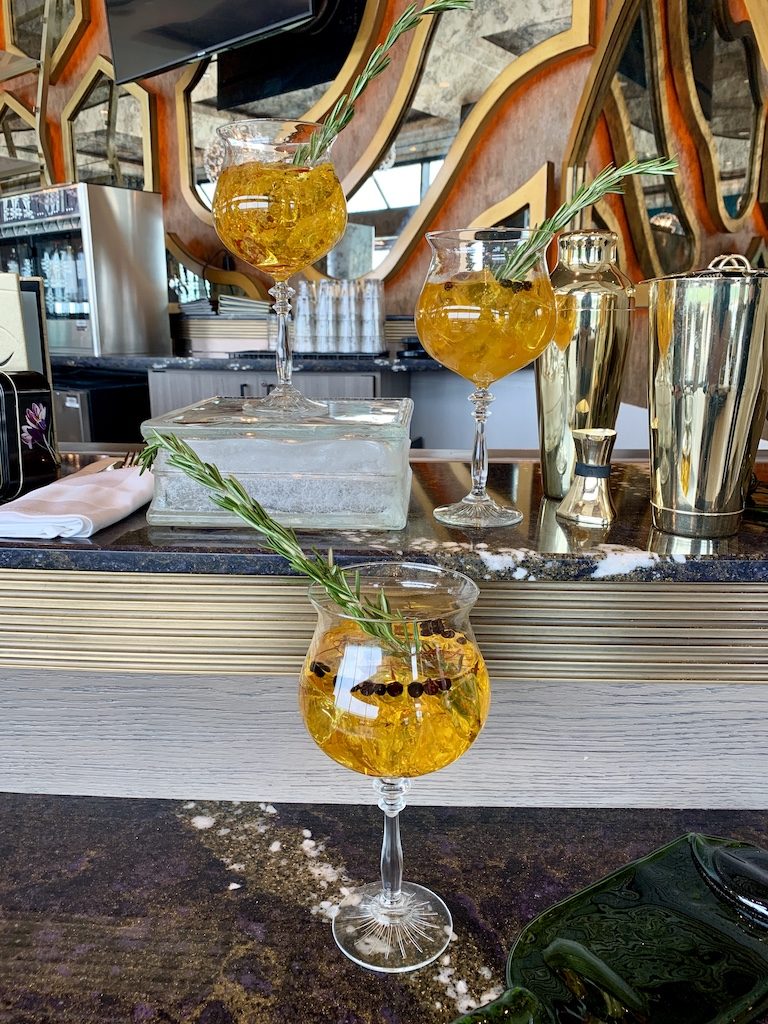 Dahlia has a nice tapas menu as well as several small plates. I tasted the Traditional Tortilla Espanola and it was perfection. There is also outside seating that will be very popular for fireworks viewing!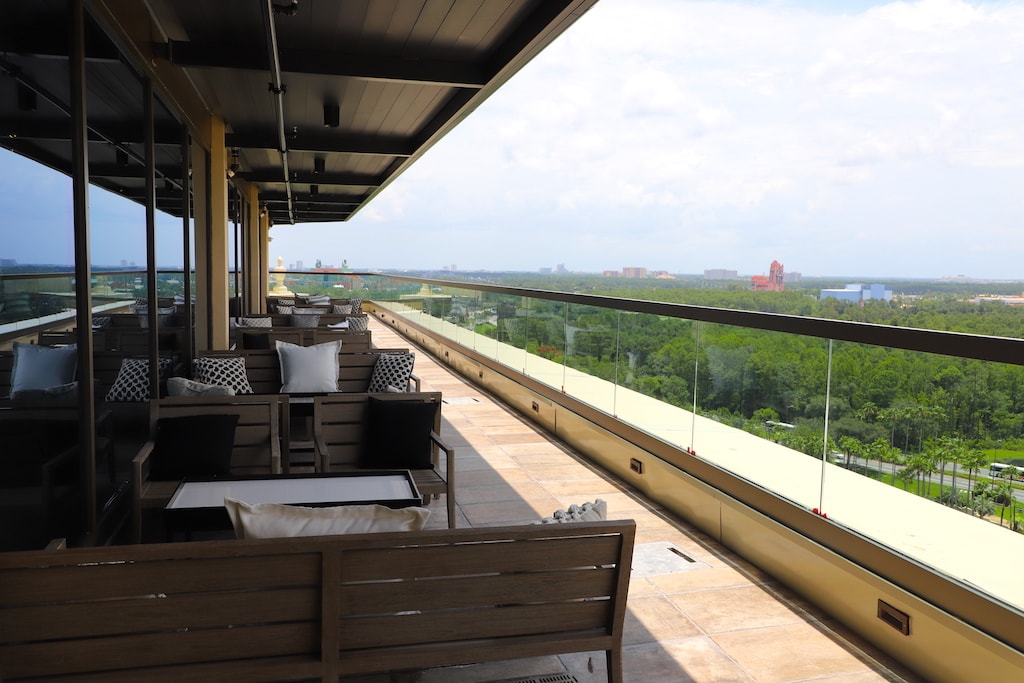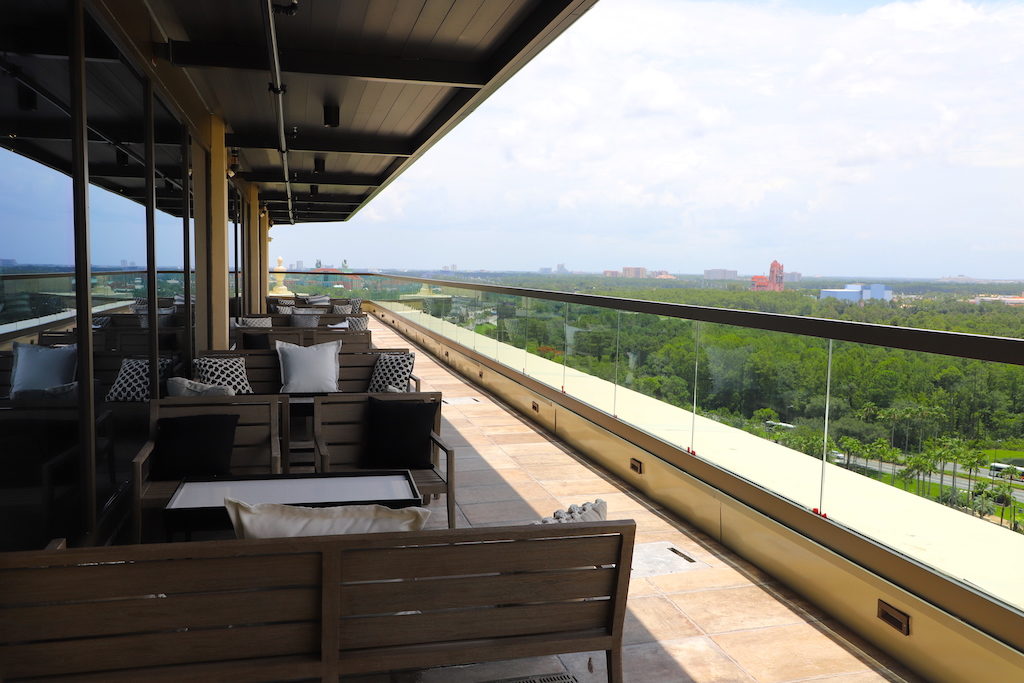 Other Restaurants
Maya Grill boasts a large Mexican dining room with a perfect mix of ancient and modern styling and featuring Nuevo Latino cuisine.
Rix Sports Bar & Grill puts a unique spin on the classic bar with a combination of great pub food. I had lunch there and the shrimp lettuce wraps were wonderful.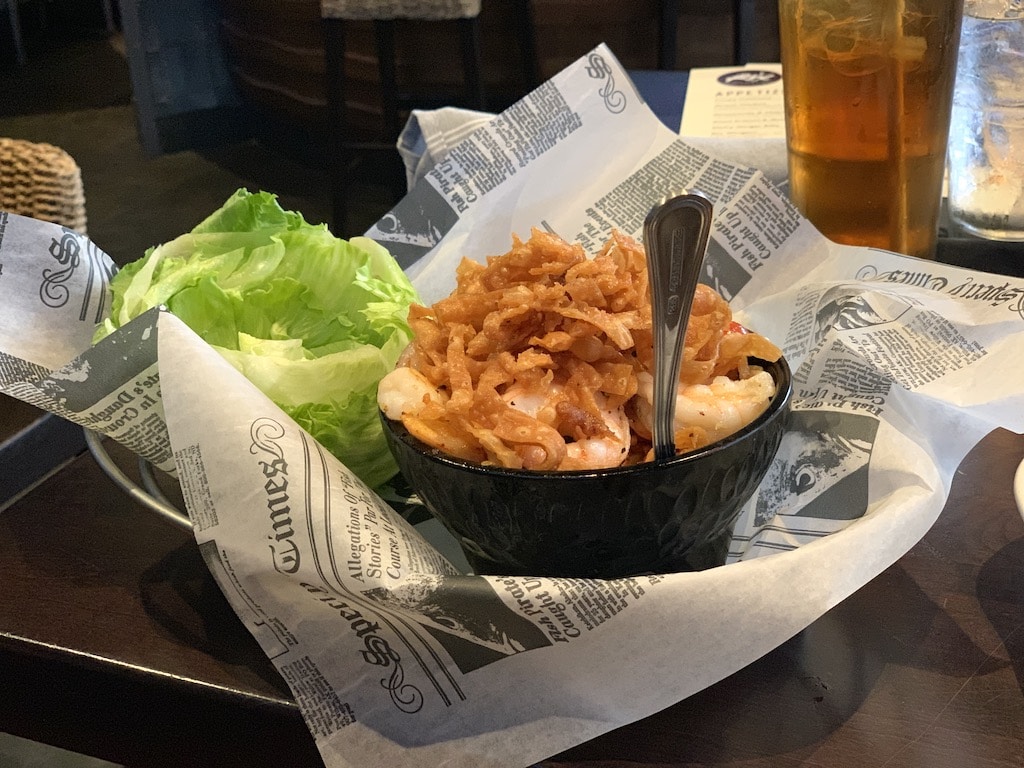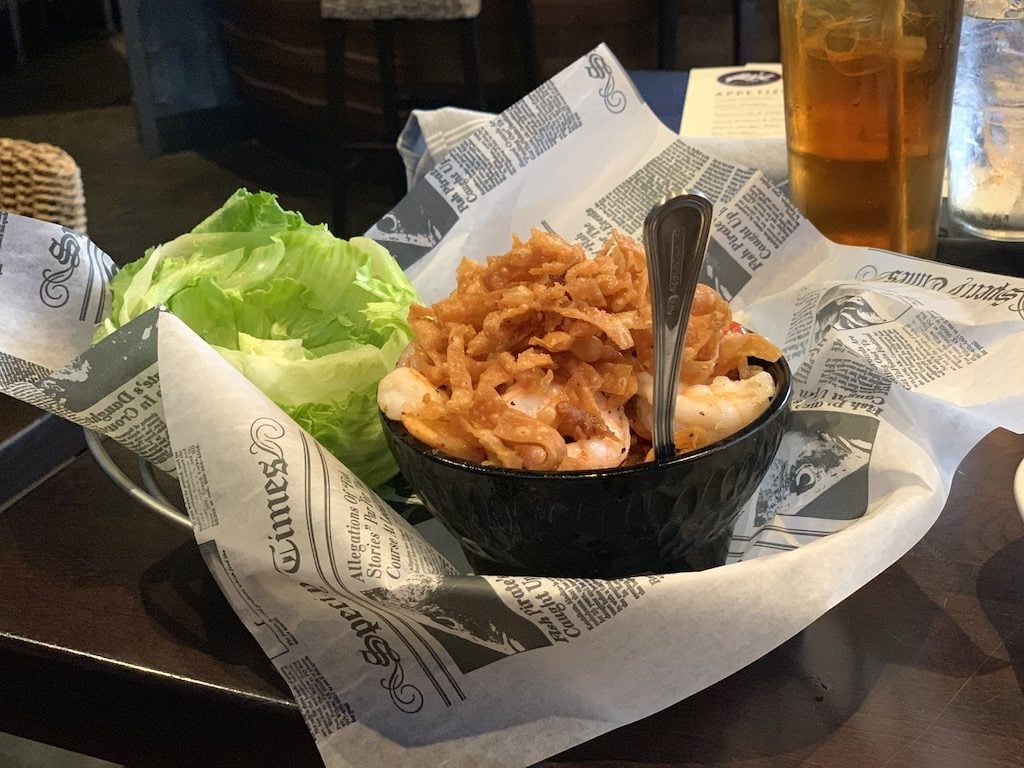 El Mercado de Coronado is a food court like no other. Kitchens prepare made-to-order breakfast, lunch, and dinner daily and feature a vast array of options.
Cafe Rix is a grab-and-go spot offering pastries, coffee, and snacks for guests who are on the move.
Laguna Bar offers signature cocktails and lounging by the lakeside.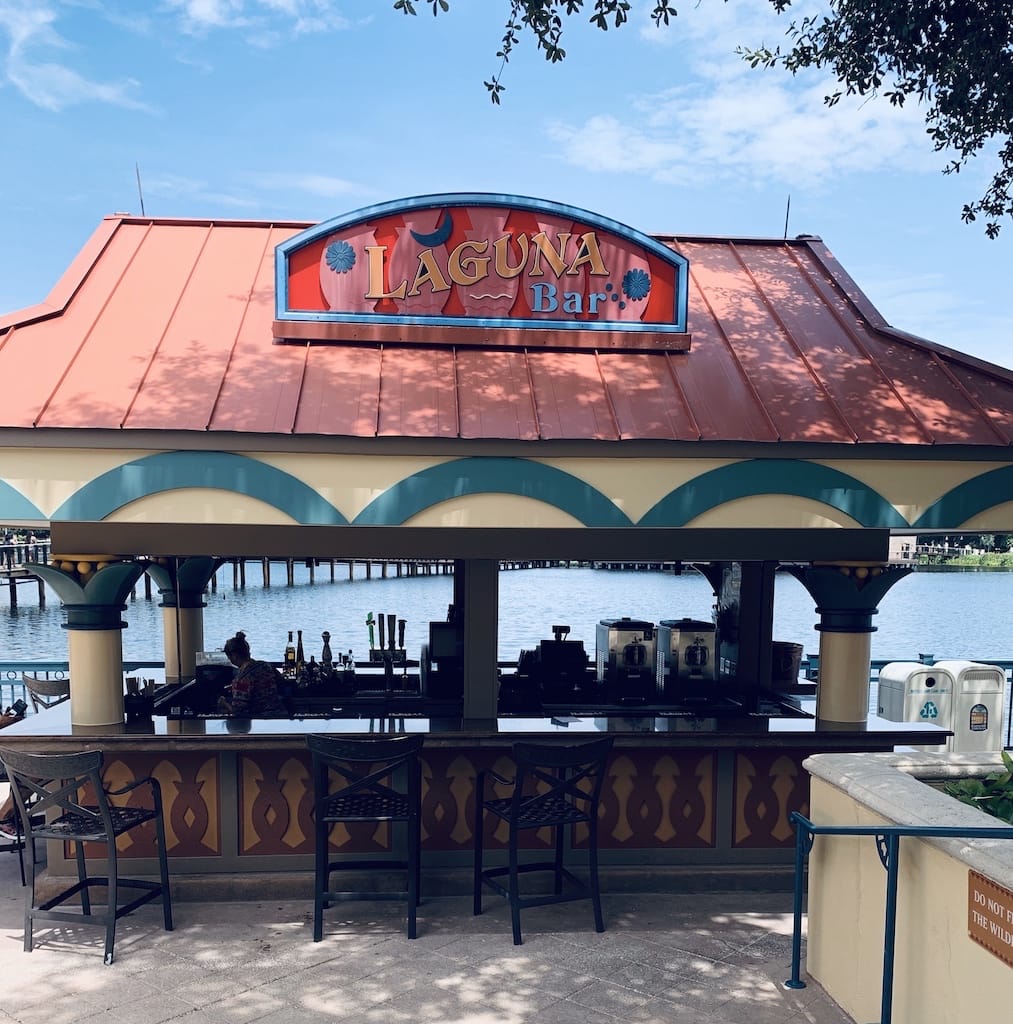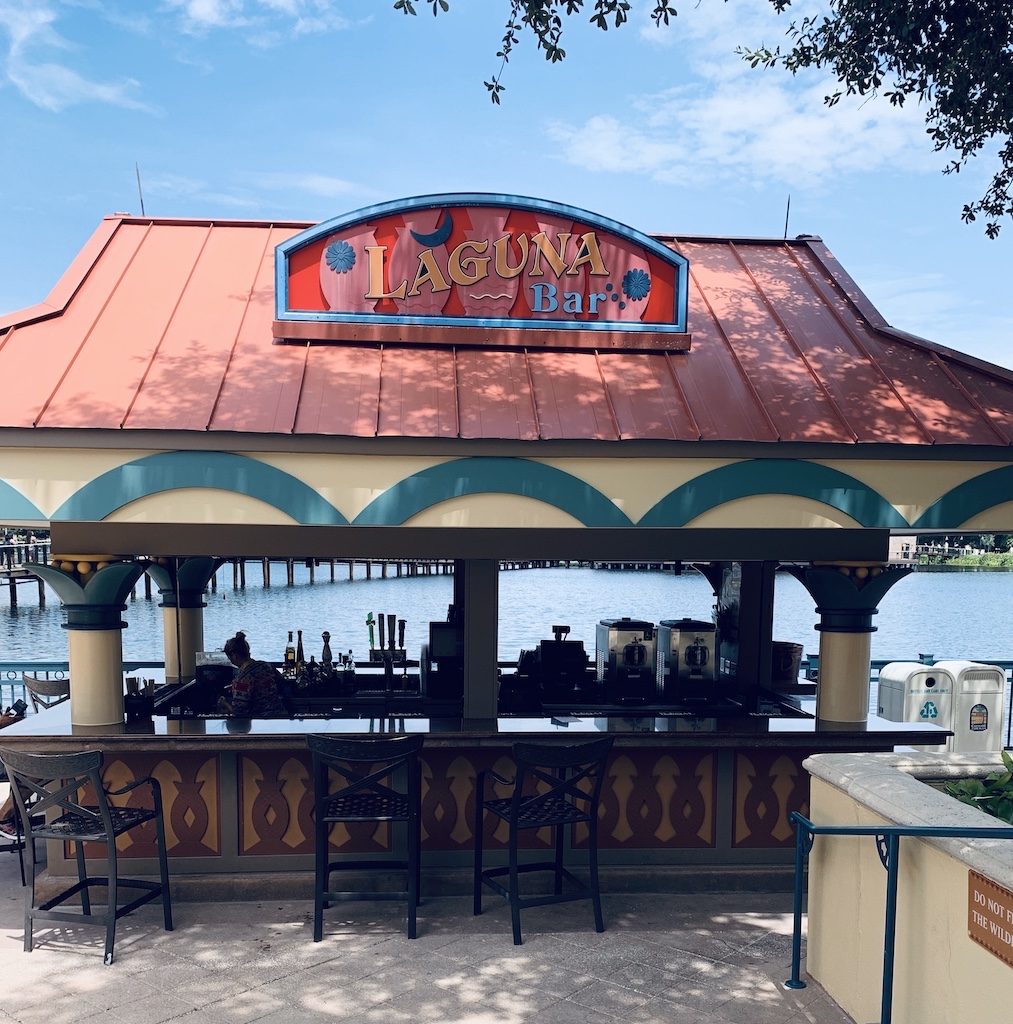 Stop by and try some of the outstanding tequilas available.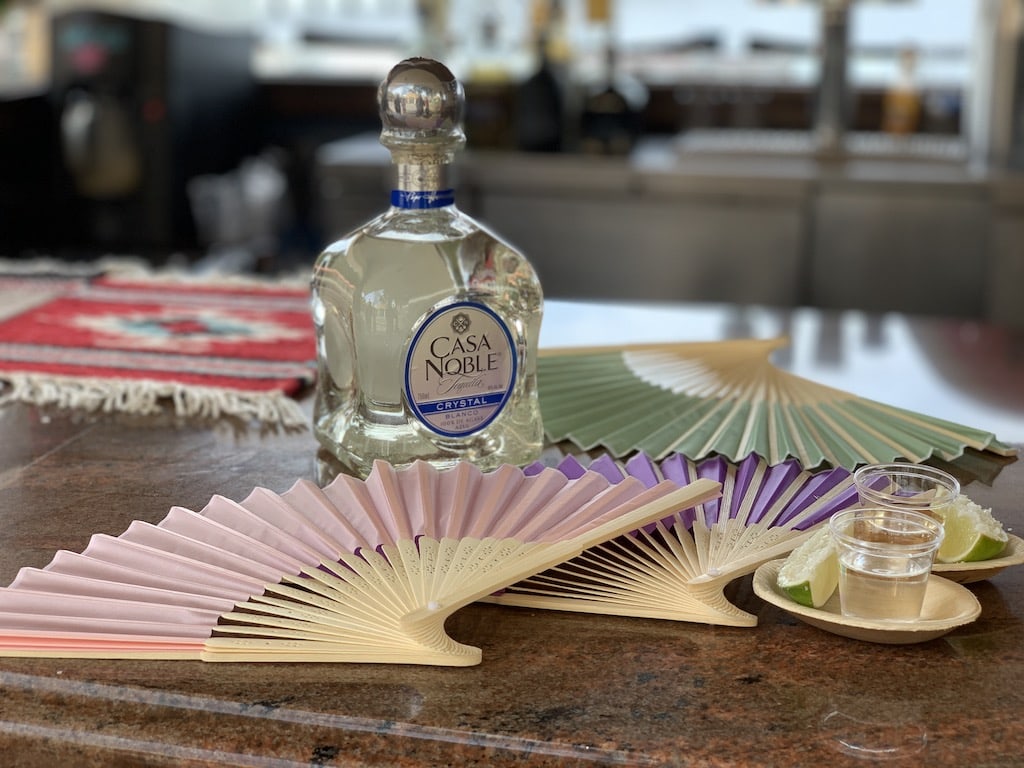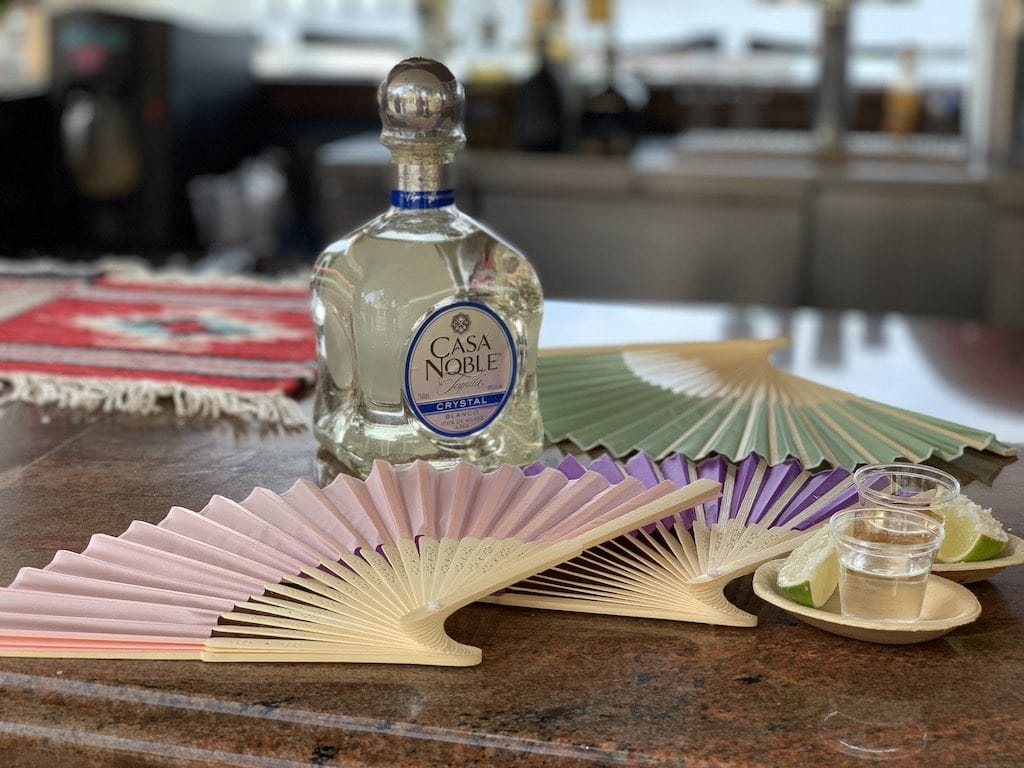 Siestas Cantina is the perfect place to unwind for those who love lounging by the pool and enjoying the sun.
Walking out through the back doors, you'll see three new pedestrian bridges now extend across Lago Dorado. Here you'll find the new Three Bridges Bar & Grill.
Offering open-air dining and cocktails for a relaxing dining experience, you may never want to leave!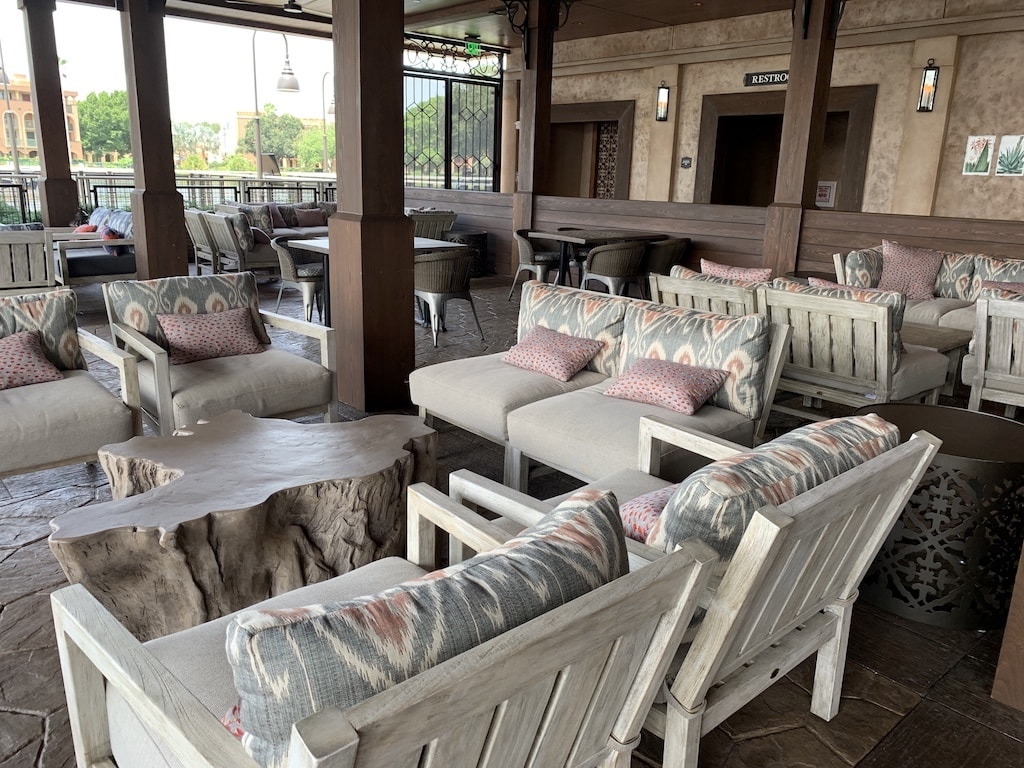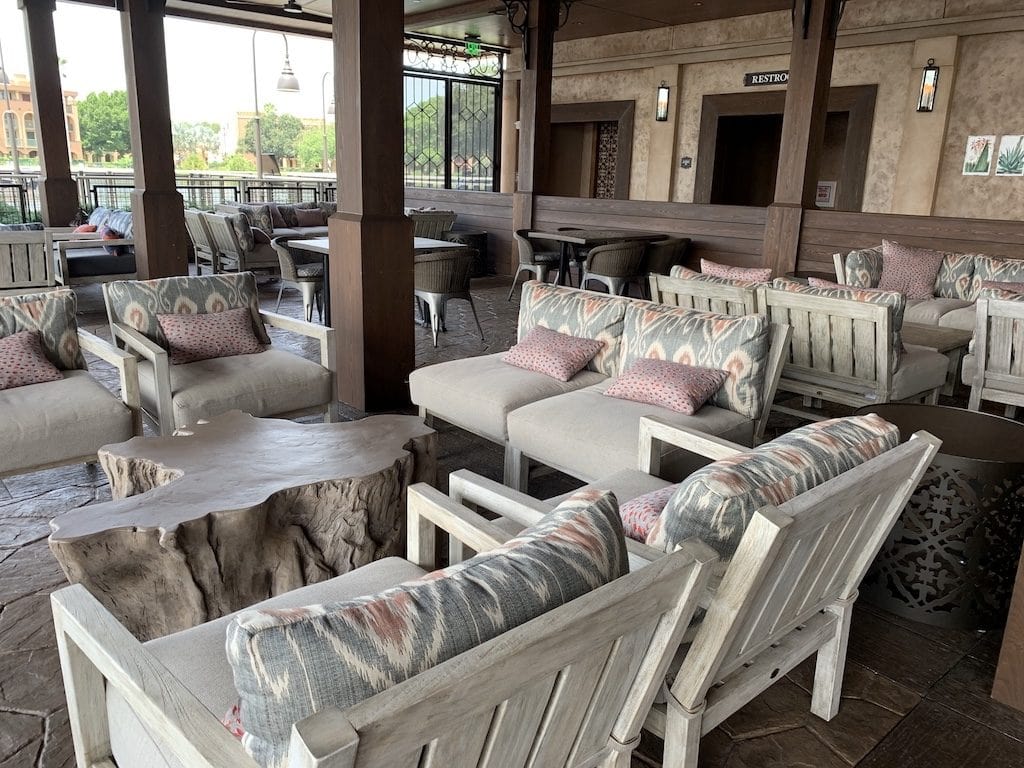 Order a signature sangria pitcher.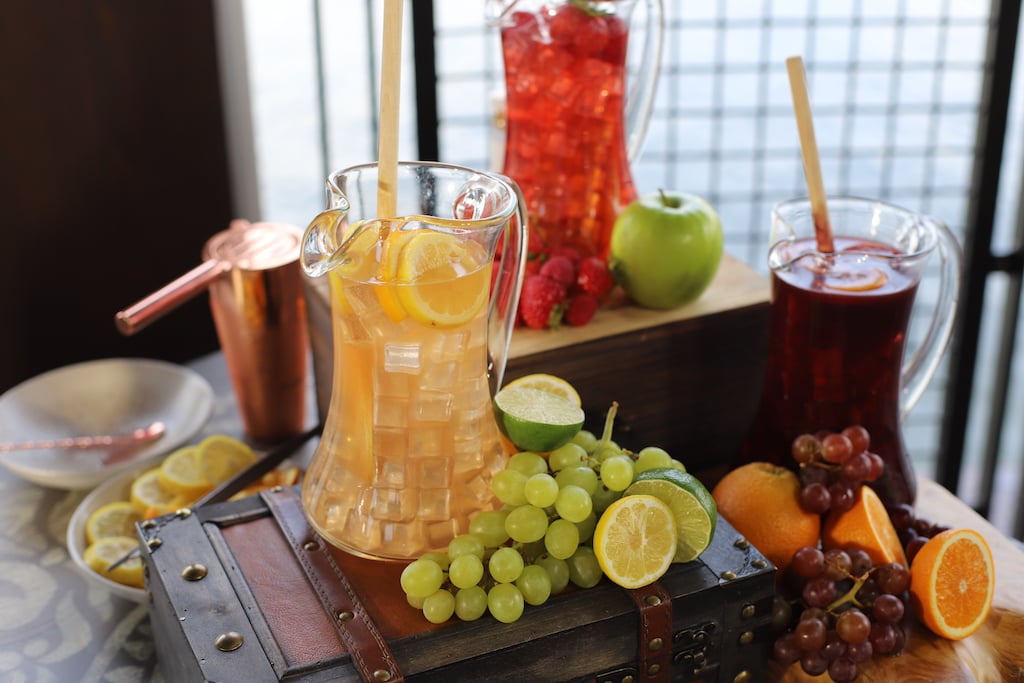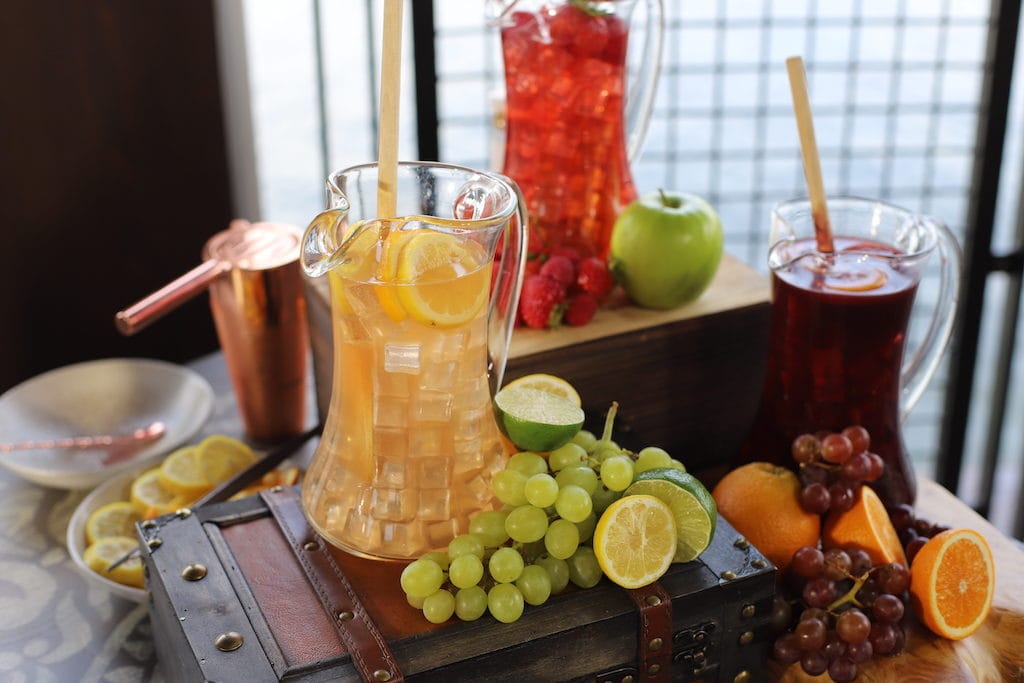 The food is outstanding, and the appetizers are shareable.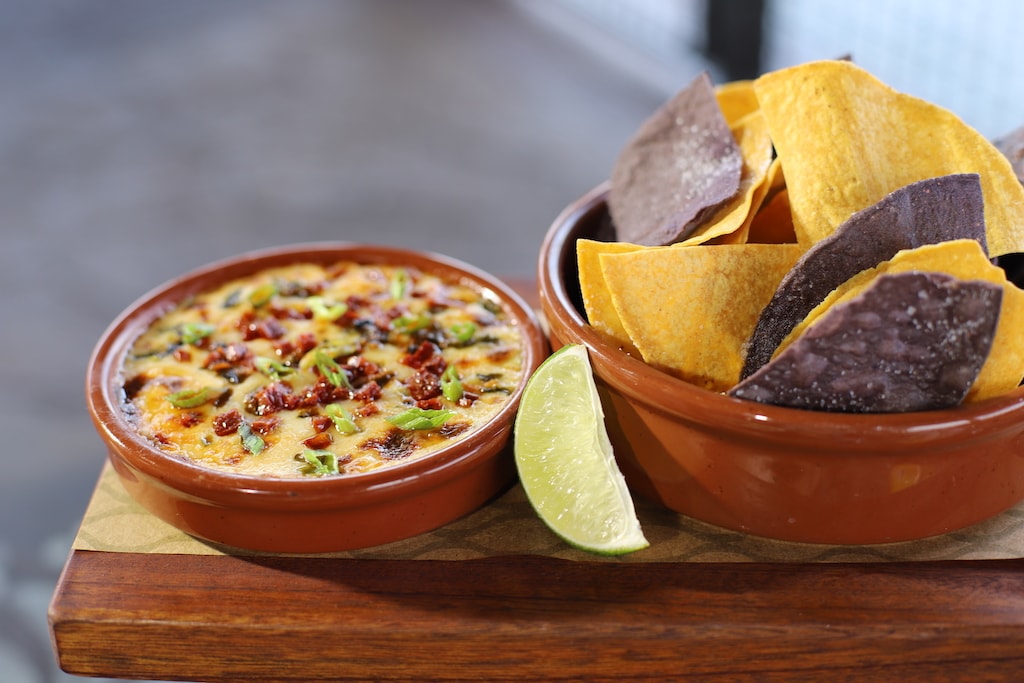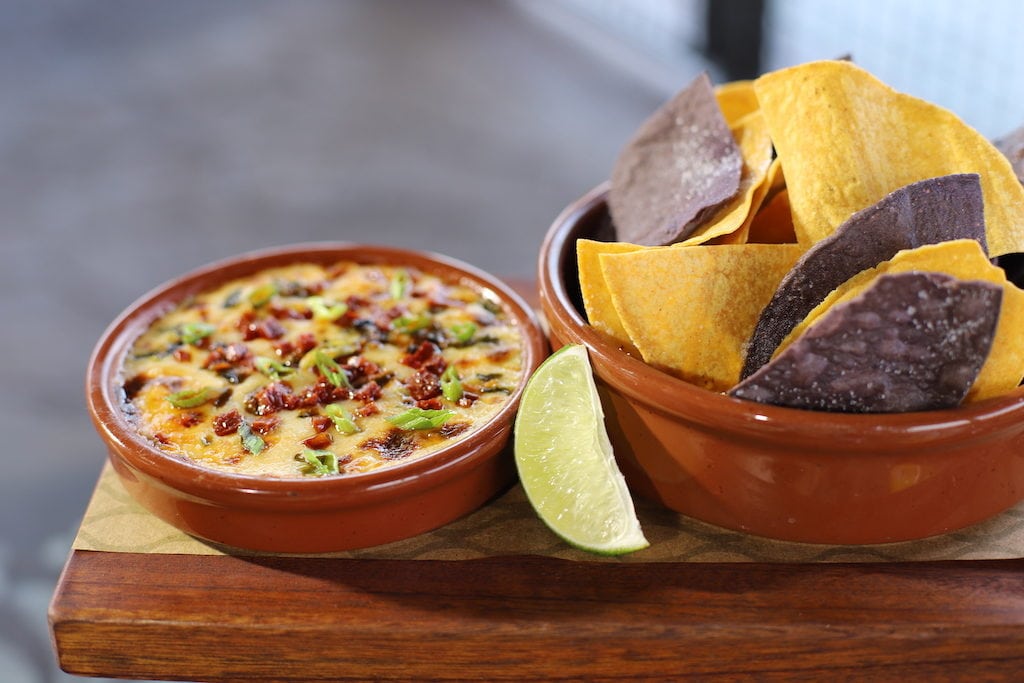 Try one of the delicious desserts.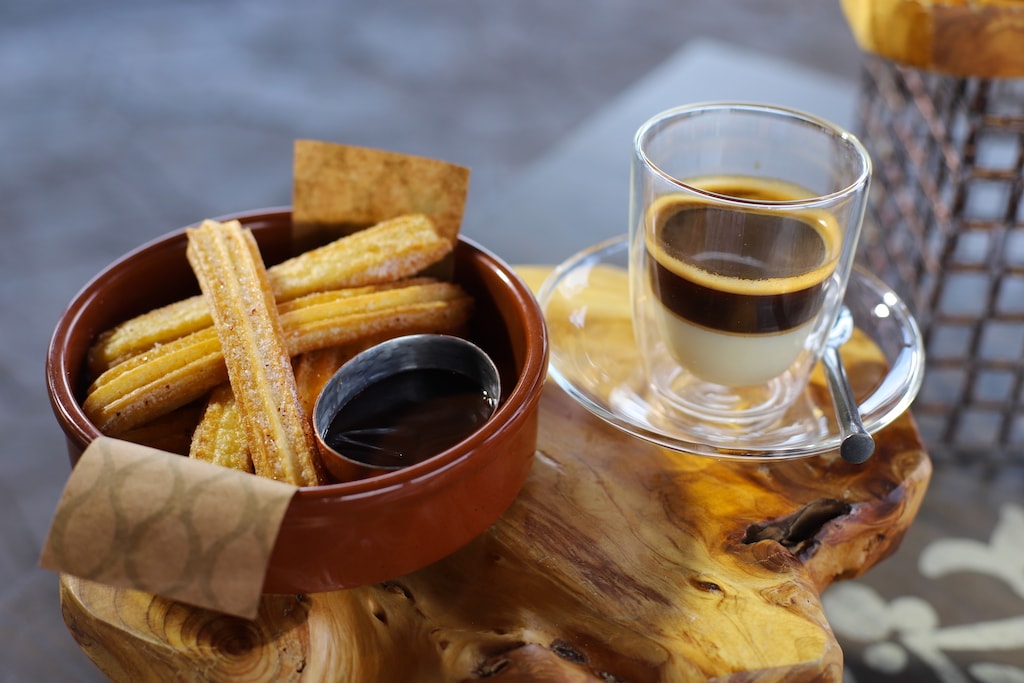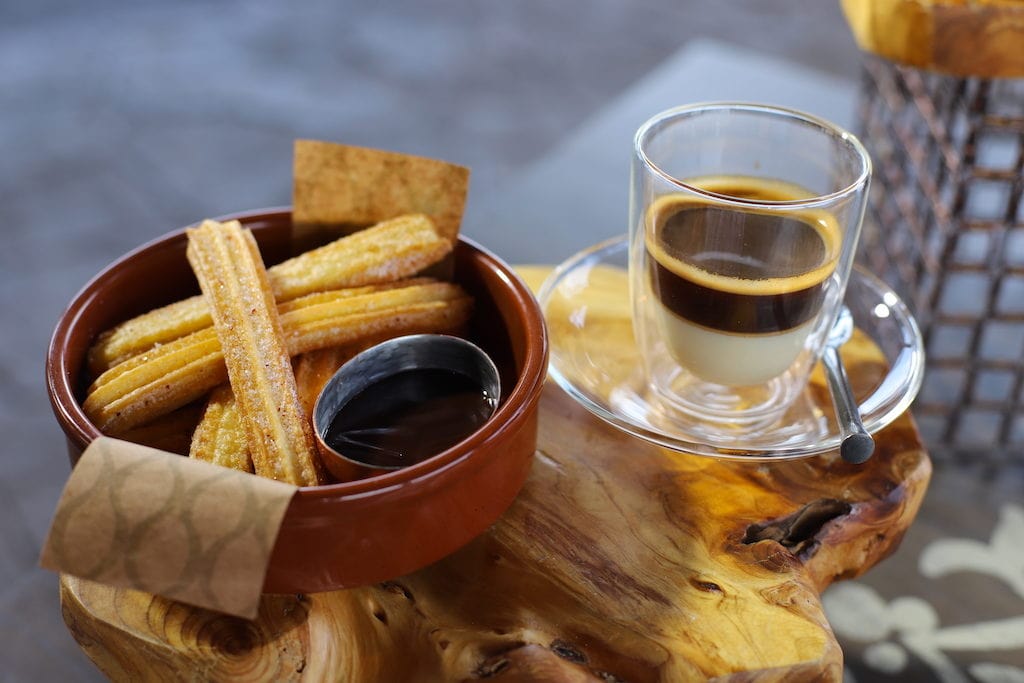 A full menu and bar are available, too. This is a very popular happy hour spot!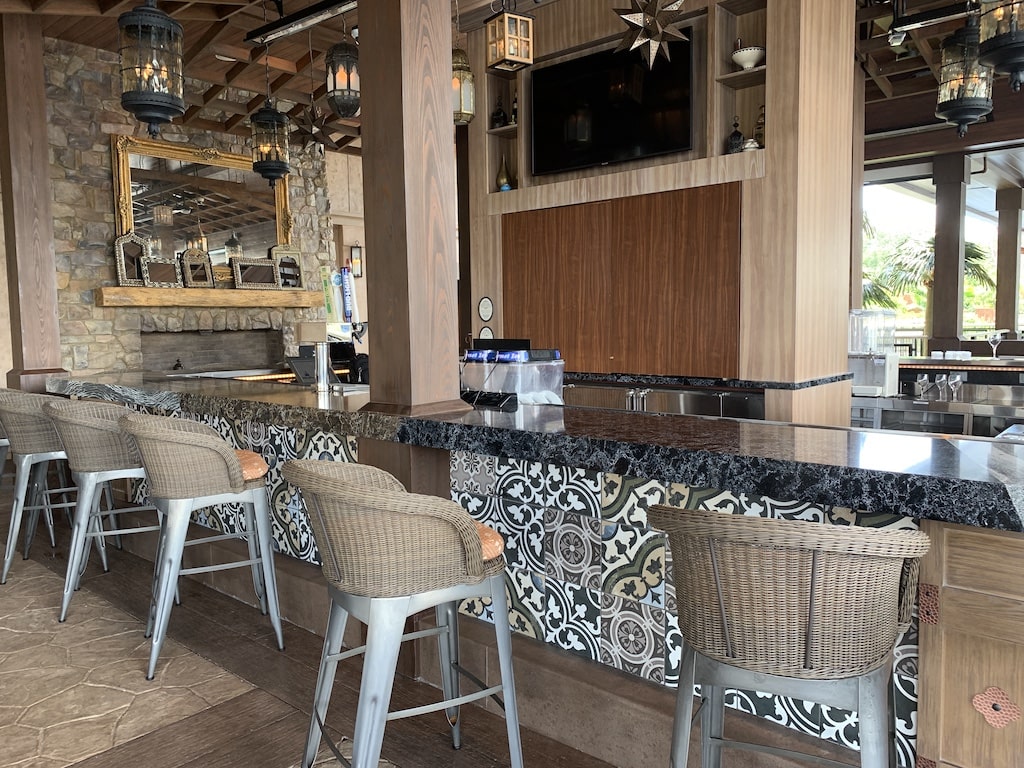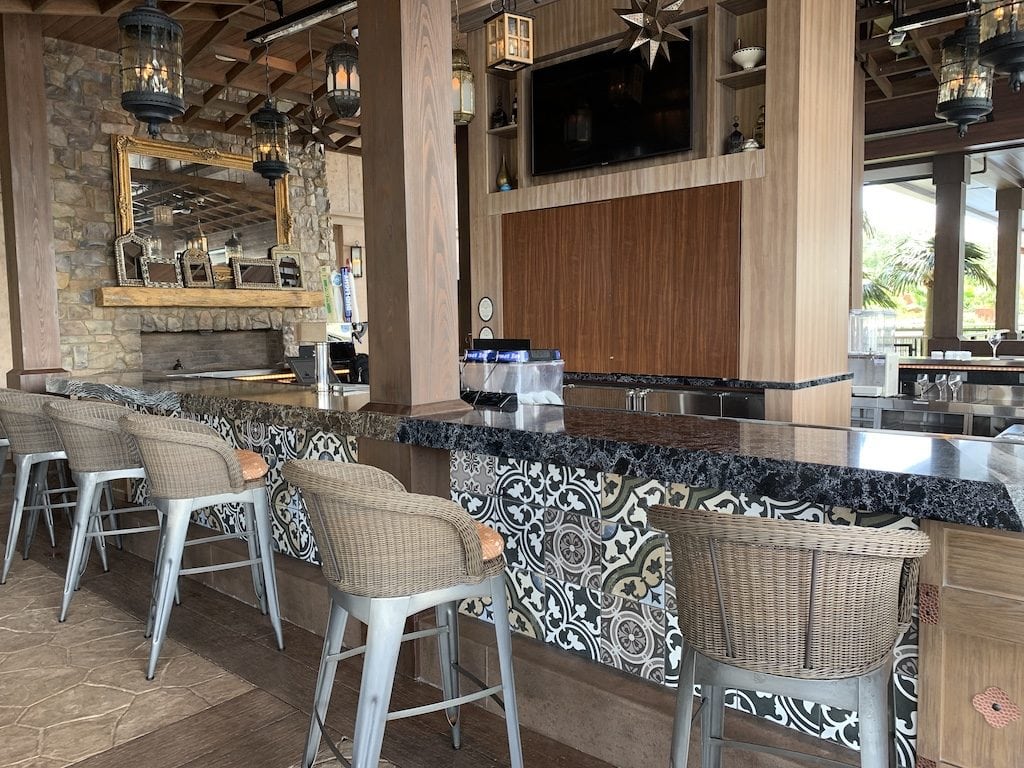 The view of the Gran Destino Tower is pretty impressive from Three Bridges, too.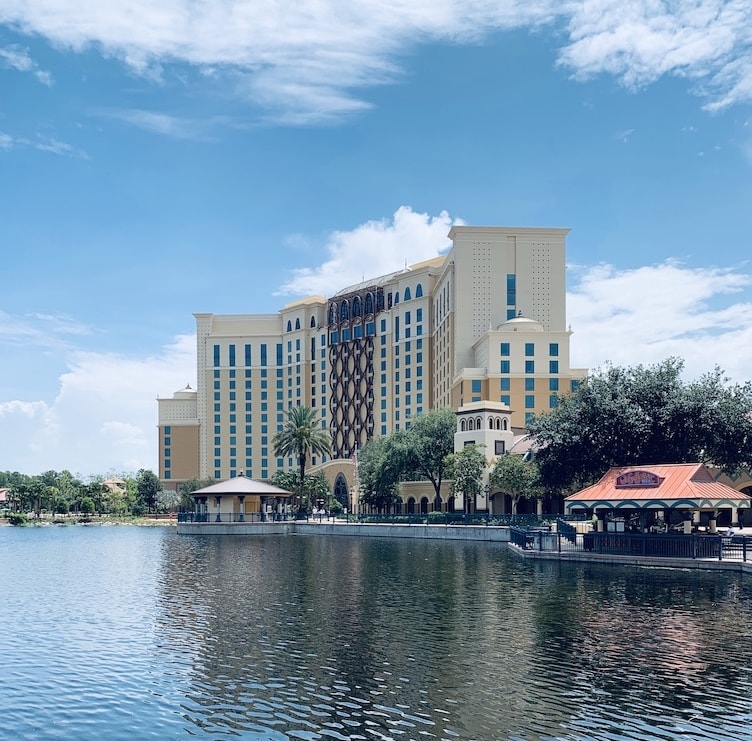 5 Things to Do at Gran Destino Tower
The Dig Site
From the bridges, pool lovers can make their way to The Dig Site. This massive, Mayan-themed pool complex is fed by water which cascades down a Mayah pyramid. The complex features tons of water play options including a water slide that invokes the spirit animal of a jaguar. The kids will love the playground, and a white-sand volleyball court is also available for play.
Iguana Arcade
If the kids need a break from the sun, the Iguana Arcade is located right beside The Dig Site.
Complimentary Campfire Activities
The Campfire activities take place at many of the Disney Resort Properties, including Coronado Springs.
Movies Under the Stars
Check at the front desk of your resort hotel to find out locations for the complimentary movies under the stars.
Running Trail & Self Guided Nature Walk
Guests can also get some exercise on the running trail. Families will also love the self-guided nature walk. Signs are posted for both, showing the route.
Shopping
Shoppers will enjoy shopping at Panchito's, named after a character in Disney's, The Three Caballeros. I loved the open-air Mexican market feel. Check out the souvenirs and take something home to remember your experience.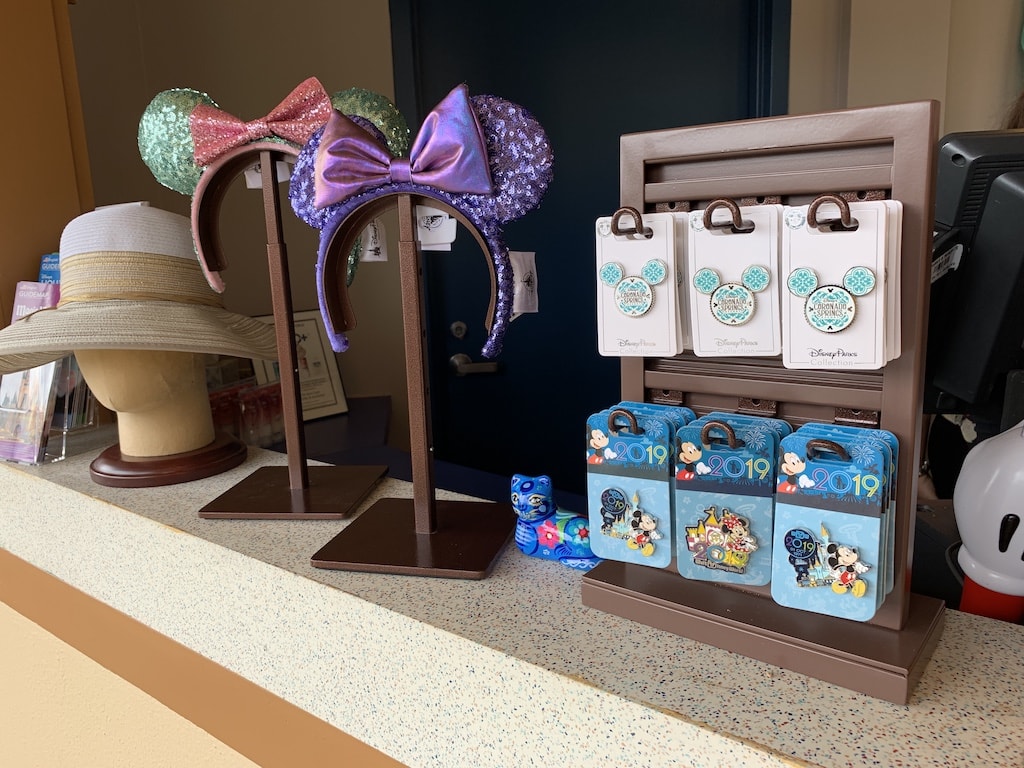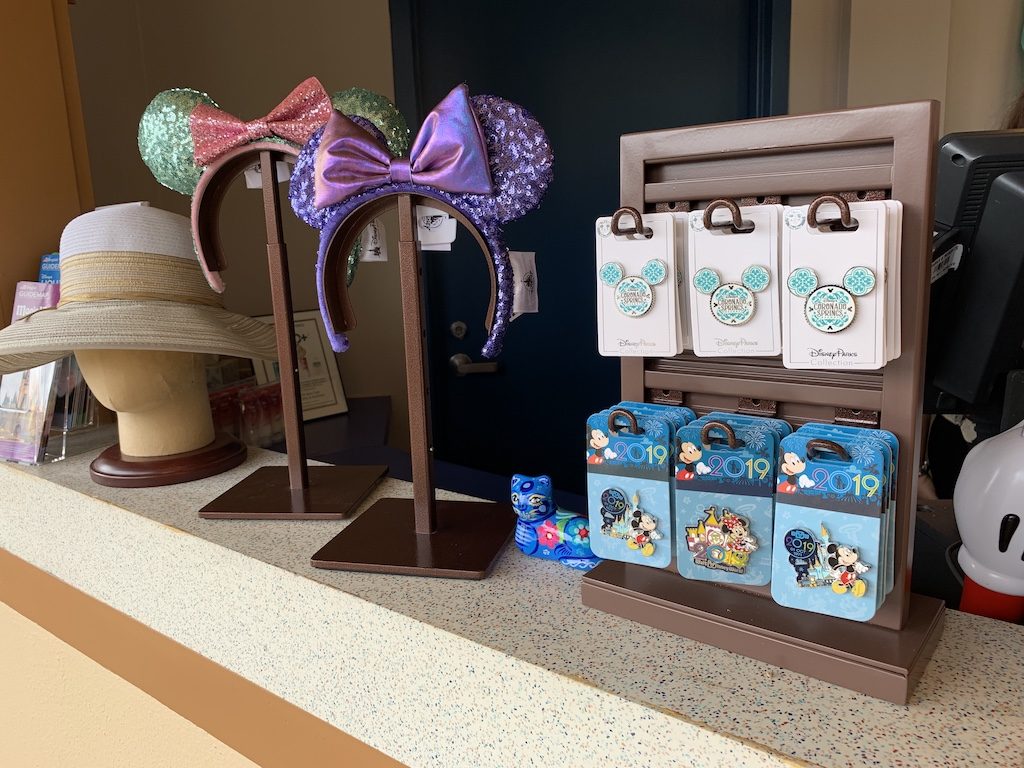 One of the tips I always give families visiting Disney World is to take a day to relax. Our first few times visiting the parks, I had a schedule of things to do. My family begged for a day just to chill, but I had planned every activity and wouldn't budge. I regret that now. Some of our best times at Disney World have been when we took a day to play at our resort hotel. There's a lot to do a Gran Destino Tower. Take advantage of it and spend a day exploring all the activities.
Gran Destino Tower in Coronado Springs Resort Has it all for Less
Perhaps the most impressive thing about this new property is its affordability. Gran Destino Tower at Coronado Springs Resort offers luxury resort amenities, dining, and accommodations at a moderately priced rate.
It's a pretty exciting concept and one I hope Disney extends to other properties. Please let me know about your experience if you stay at Gran Destino Tower!
This post is written in partnership with Disney Resorts.