Adding one of these Weight Watchers Mexican recipes to your weekly menu will help you stay on track. After all, most people would thing eating Mexican food, typically laden with fat and extra calories, would be off-limits.
I think it's when we aren't satisfied with our meals that we go off the program. I love food too much to not enjoy it! Enjoying your food means you will stay on the program and finally lose weight.
With Weight Watchers, I really can have my cake and eat it, too, as long as I'm keeping within my points range.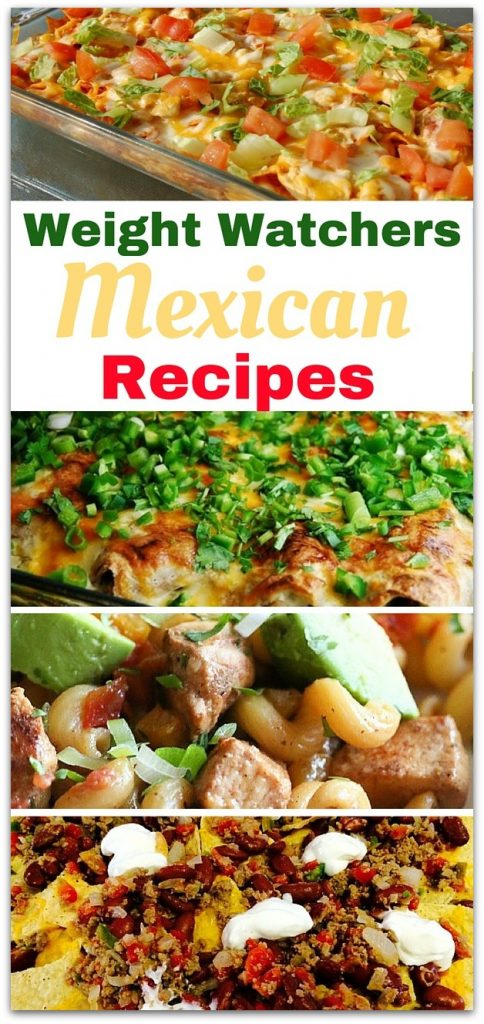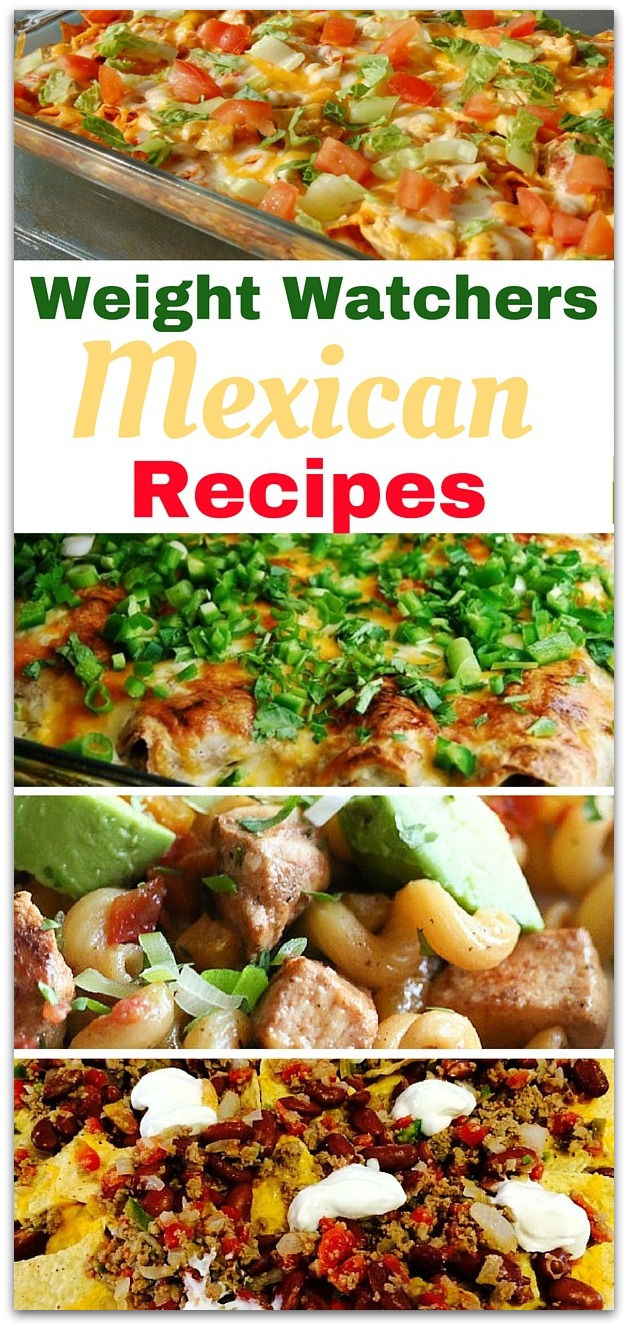 Ask friends what their favorite food is and you're sure to find plenty of people who say it's Mexican food. Mexican recipes can be cheesy, covered in a delicious sauce, portable for taking to work, and just so satisfying.
Finding dishes that fit Weight Watchers is really important, so don't think your diet has to be boring! Luckily, there are plenty of Weight Watchers Mexican recipes that you can have any time you get that craving.
You dont have to miss out on Taco Tuesdays anymore! Weight Watchers Mexican recipes to the rescue!
20 Weight Watchers Mexican Recipes
Weight Watchers Slow Cooker Chili | Food, Fun & Faraway Places 
This recipe is so easy and you will love the flavor. Even better the next day, too!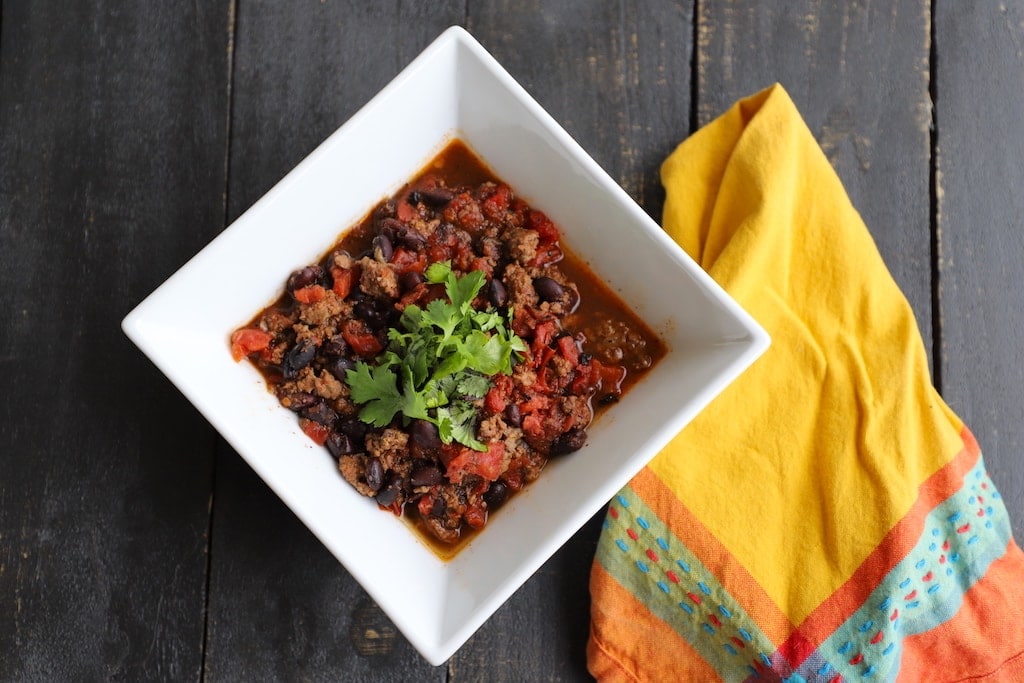 Enchilada Lettuce Wraps | Recipe Diaries
These low carb wraps will fill your tummy with healthy goodness and please all your tastebuds at the same time!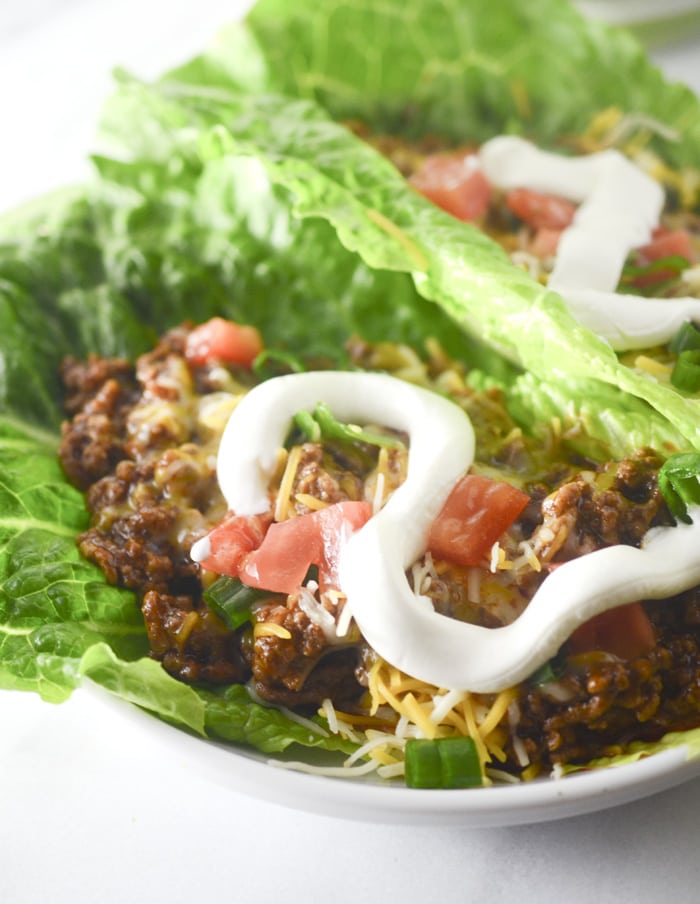 Weight Watchers Chicken Enchiladas | Midlife Healthy Living

So savory and delicious! These enchiladas are a great Weight Watchers recipe for a quick and easy dinner!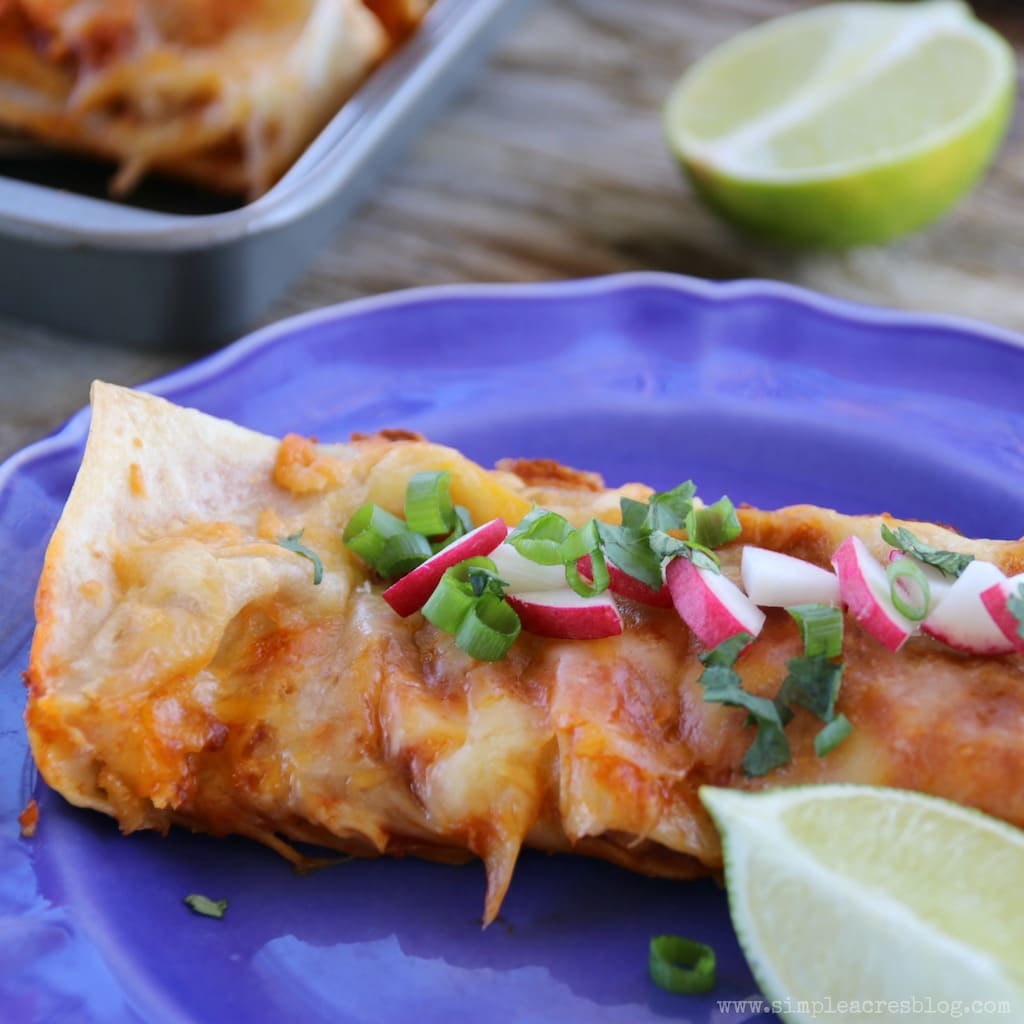 Instant Pot Chicken Fajitas | Recipes from a Pantry
Made with everyone's favorite kitchen appliance, this Fajita recipe is easy to make and so good you won't believe it's Weight Watchers!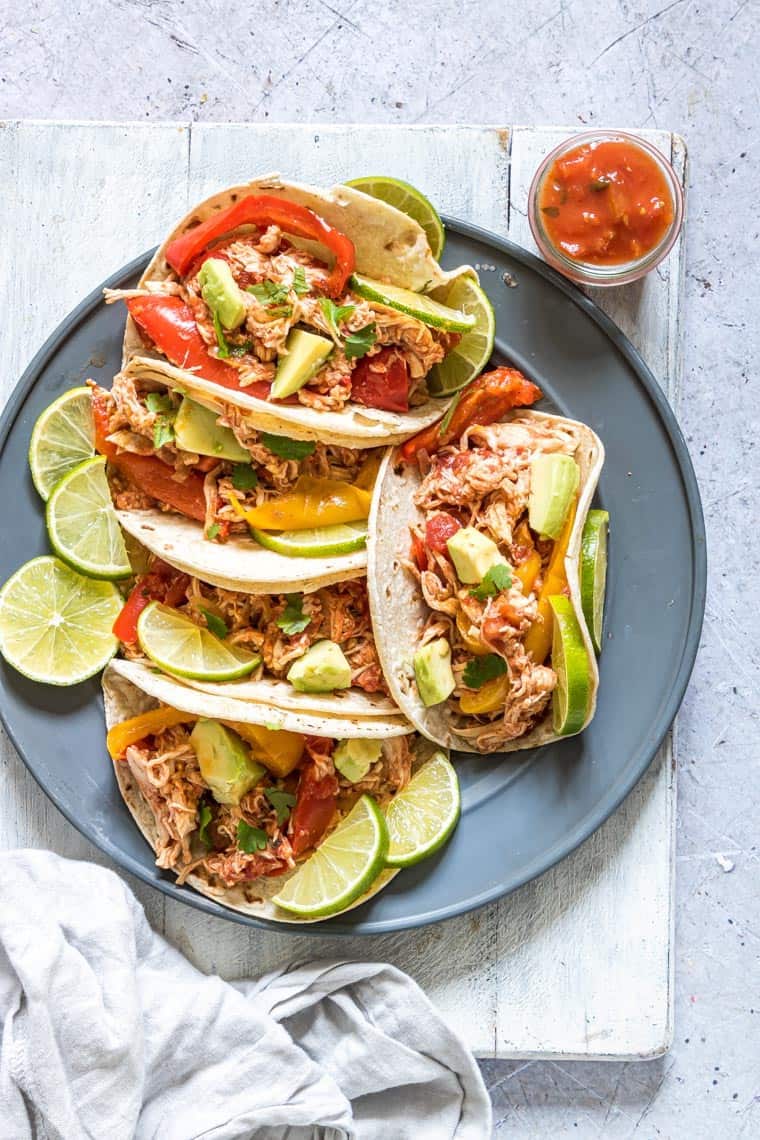 Mexican Sheet Pan Eggs | Food Meanderings
Not only healthy and delicious but so easy to make and so versatile this recipe can be made any time of day!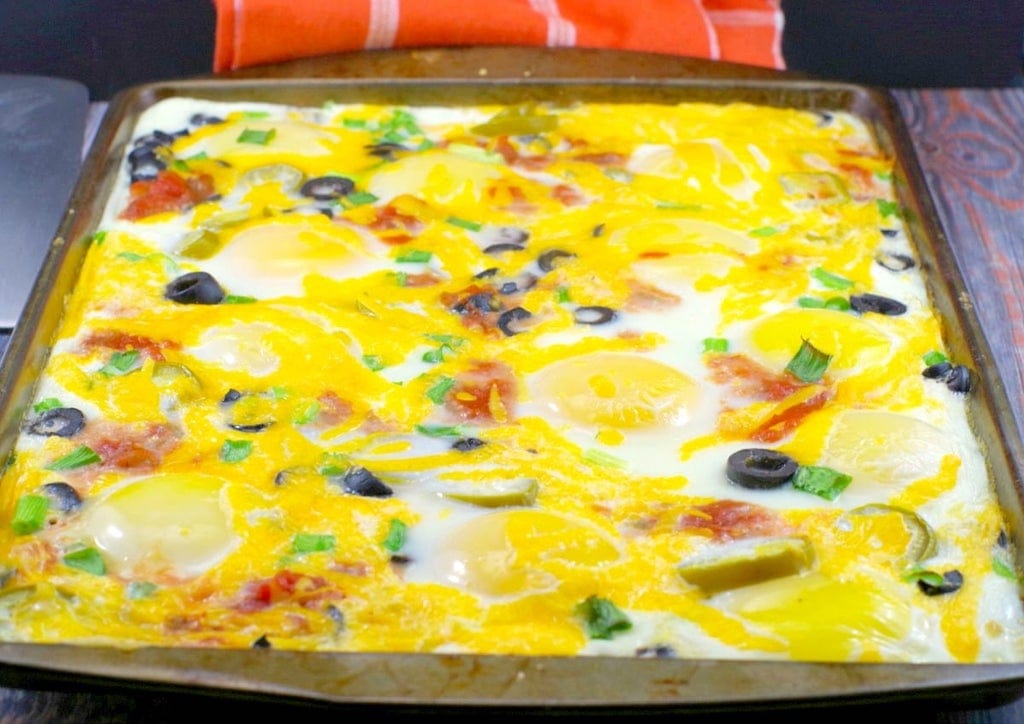 Instant Pot Steak Fajitas | Recipes from a Pantry
Rich and full of flavor! These fajitas taste better and are more healthy than those at any restaurant! Quick and easy to make as well!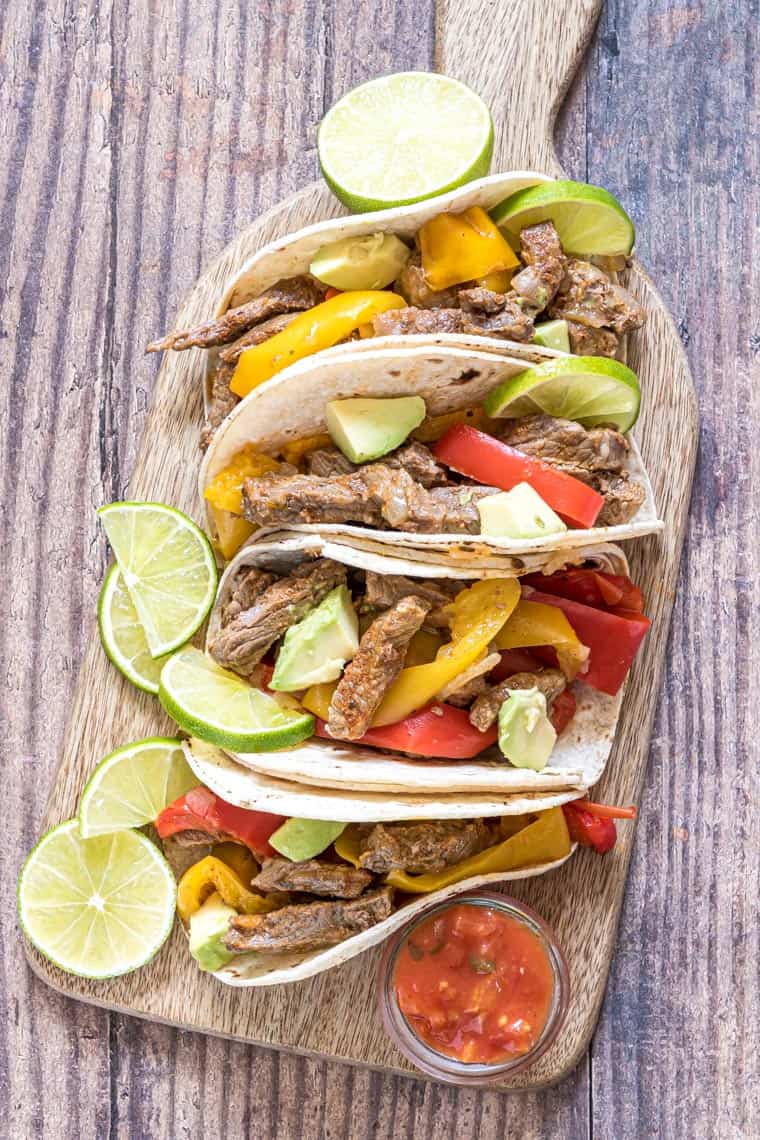 Mexicali Chicken Lasagna | Housewives of Frederick County
Tastier than traditional lasagna and healthy enough to be a Weight Watchers recipe! Simply delicious!!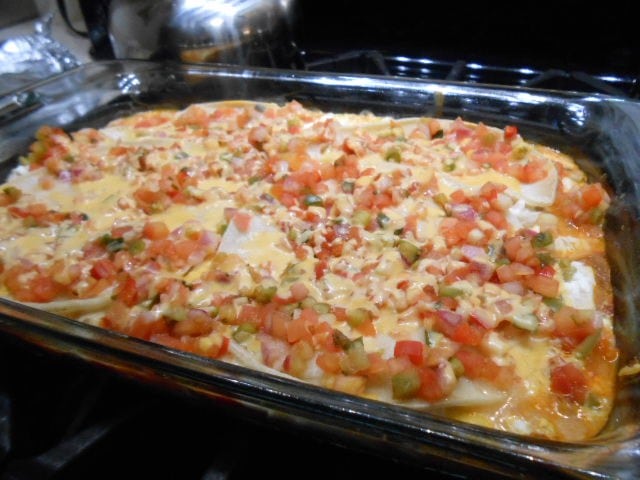 Taco Pie | Drizzle Me Skinny
Turn Taco Tuesday into something even more special with this tasty recipe! Doesn't it look good?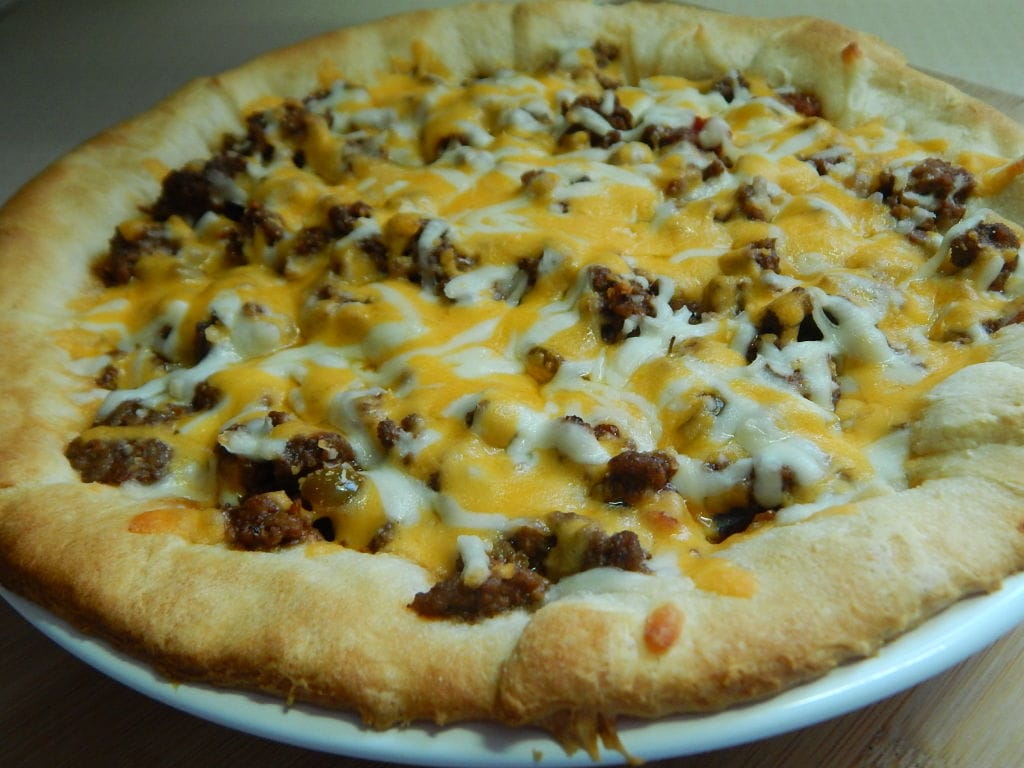 Turkey Taco Casserole | Love on a Plate
Another twist on tacos to make them more healthy and even tastier than the ones you are used to! Quick and easy to make as well!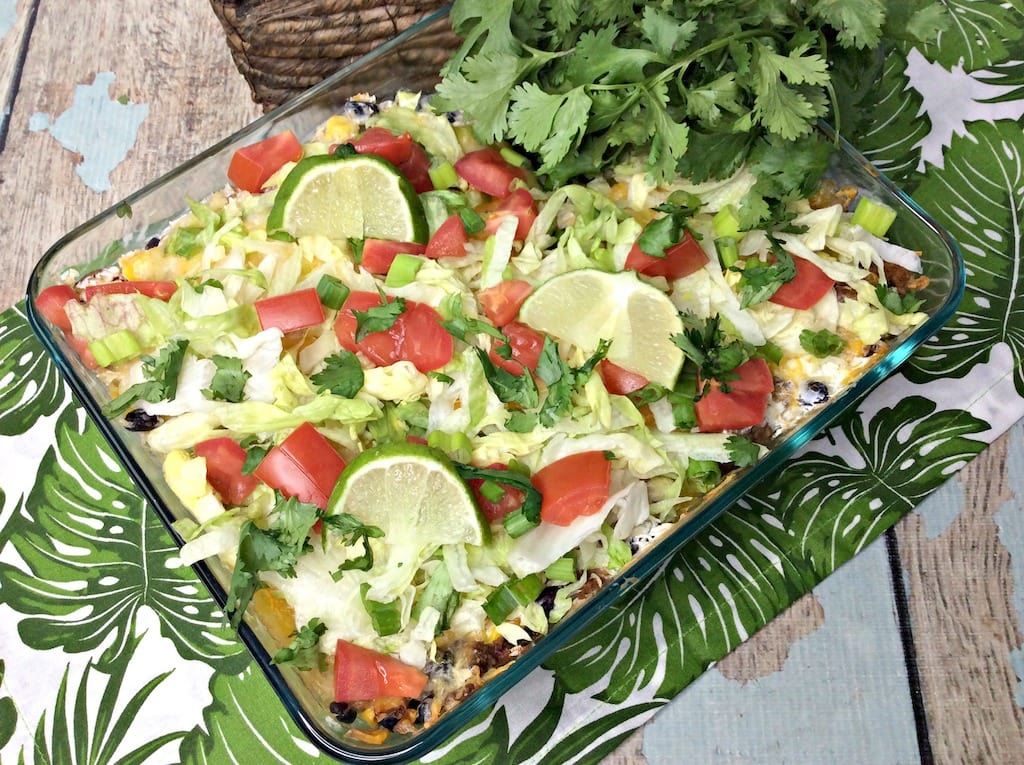 Mexican Chicken and Cornbread Casserole | Skinny Kitchen
Is it a casserole or is it a quiche? Make it and decide for yourself. Whatever you decide to call it, it's so delicious!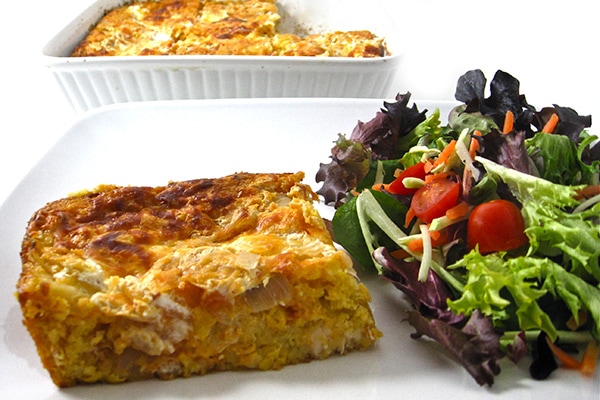 Easy Chicken Fajitas | Simple Nourished
Living Healthy low carb and low-calorie Weight Watchers version of chicken fajitas that everyone will adore!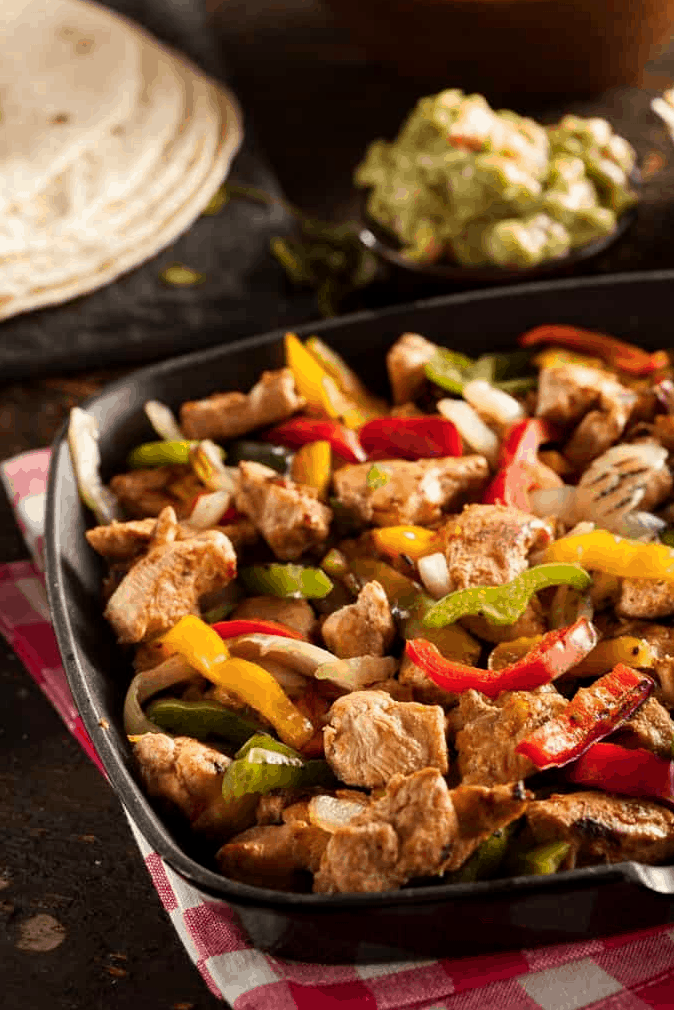 Instant Pot Fajitas | Sunny Little Kitchen
Fastest and most delicious fajitas you'll ever make - all in one pot! Who knew there were so many delicious Weight Watchers meal recipes?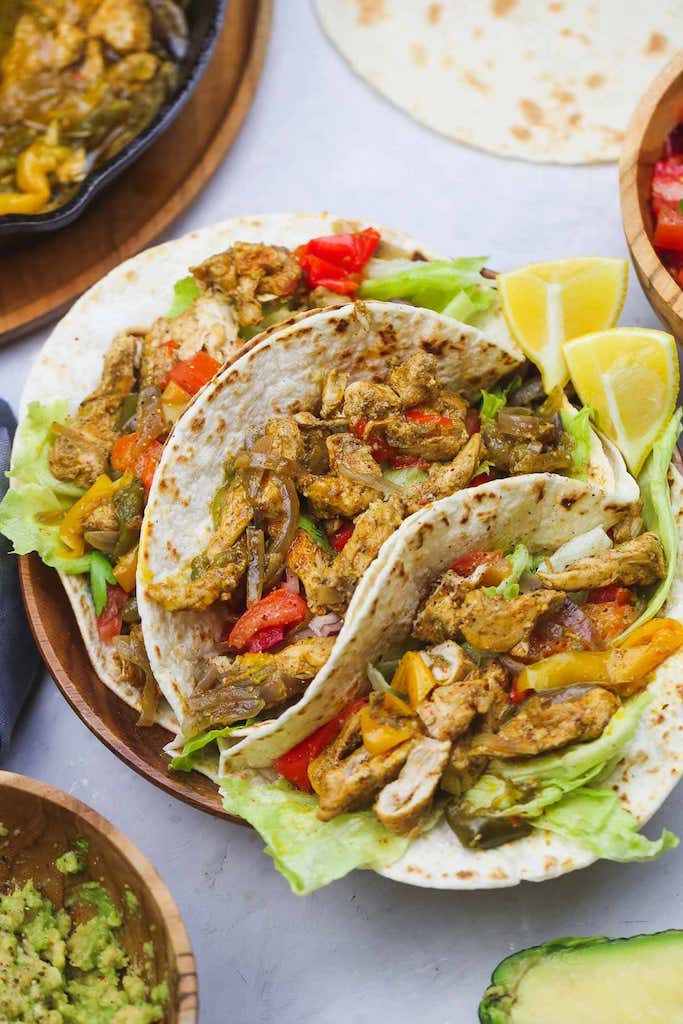 Tropical Pineapple Mango Salsa | Delightful E Made
Crisp and crunchy this tropical fruit salsa is the perfect companion for chips on a summertime picnic or snack by the pool!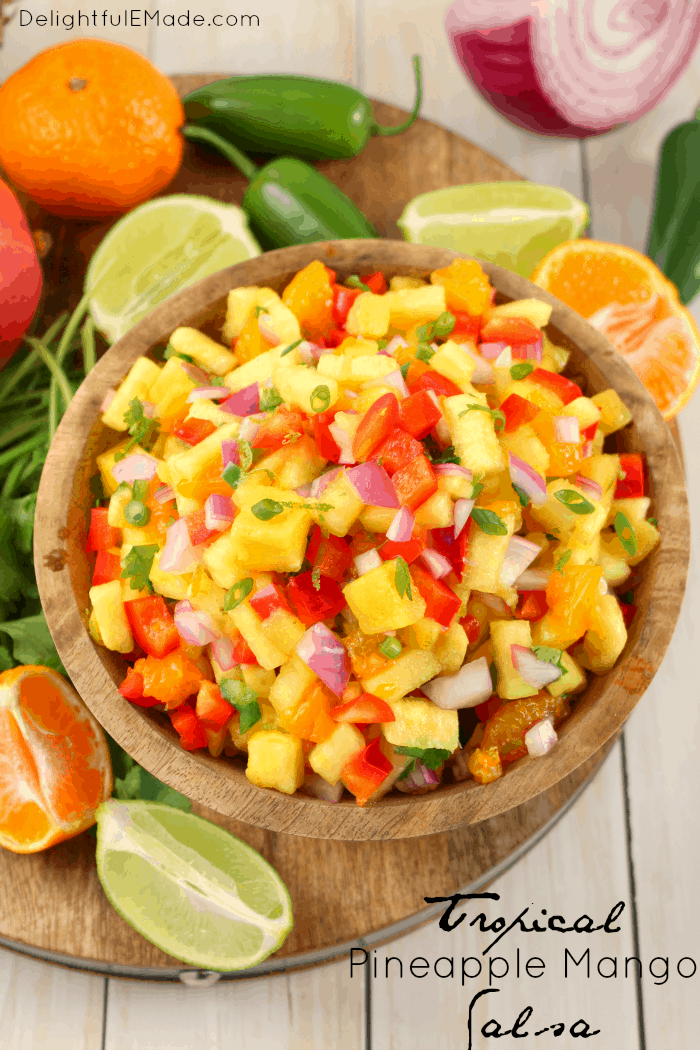 Chickpea Fajitas | Little Sunny Kitchen
Not your average fajita but so delicious and very healthy! This recipe may be everyone's new favorite!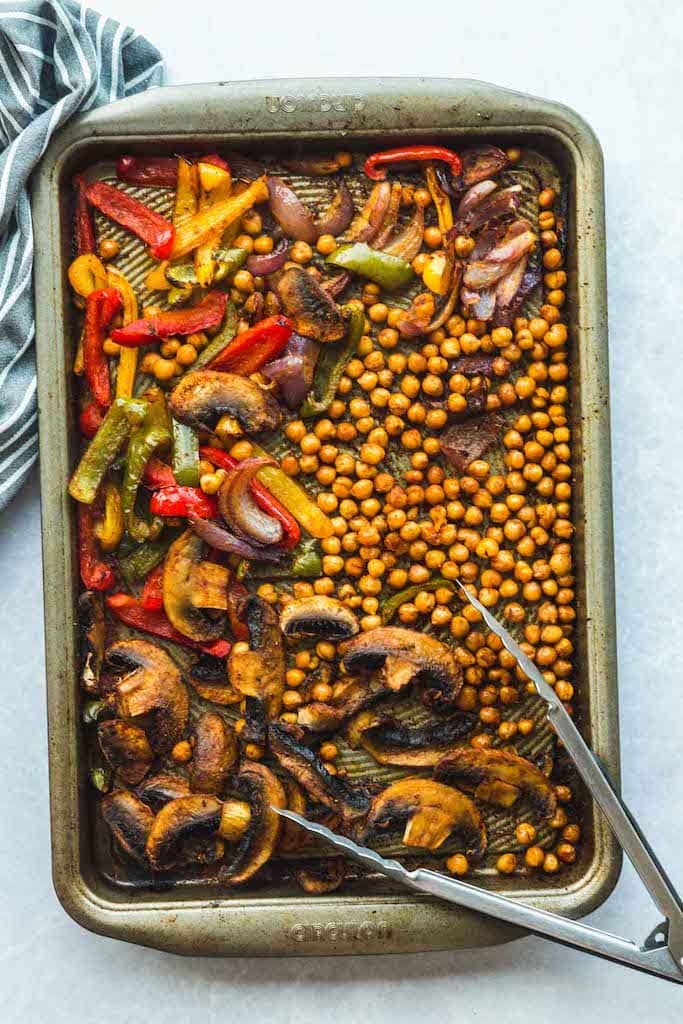 One-Pot Chicken Fajita Pasta | Skinny Taste
Another one-pot recipe full of flavor and healthy enough to be called a Weight Watchers recipe. Easy and quick enough for weeknight cooking!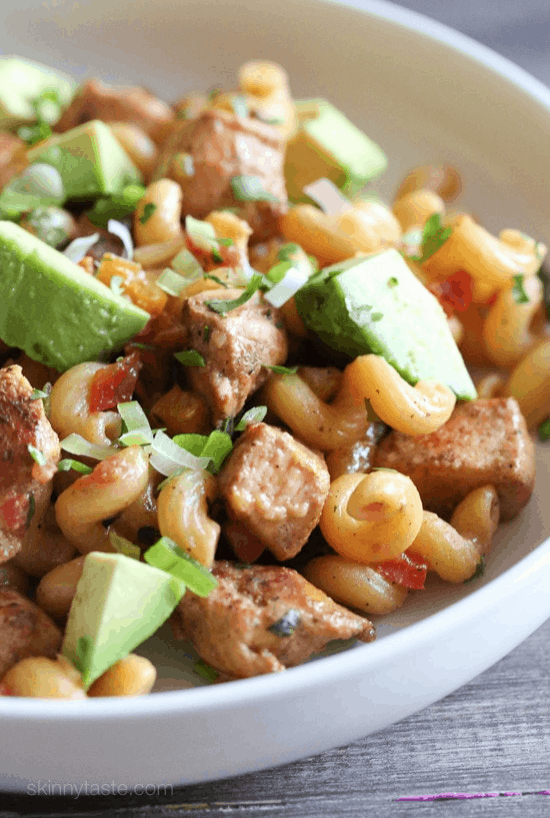 More Weight Watchers Recipes
If you love tortillas, you'll want to try some of these Weight Watchers Wrap recipes, too. And don't forget about dessert! Try these Weight Watchers cookie recipes, Weight Watchers cupcake recipes, and Weight Watchers desserts, too. All follow the Weight Watchers points plan. Simply search Weight Watchers using the search bar on this site for many more Weight Watchers recipes. Enjoy!