These Weight Watchers Wraps are the perfect way to change up your lunch options. Sometimes a sandwich just doesn't cut it. Bread always makes me feel bloated, and I'd rather have my calories and points in extra fillings. Why not have a wrap instead?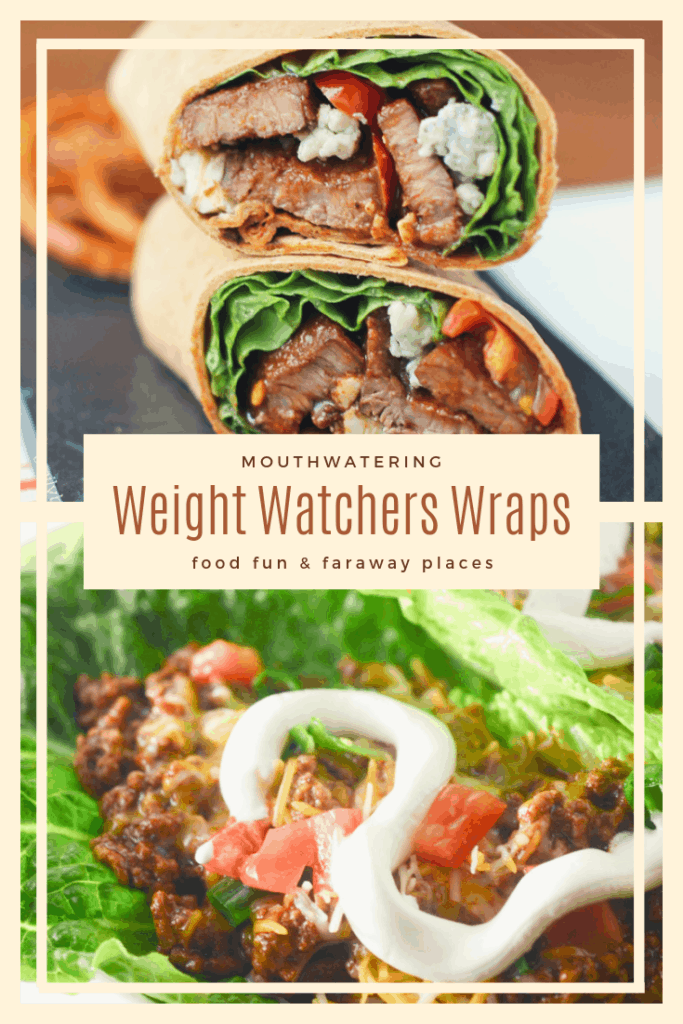 These Weight Watchers Wraps allow you to have all the goodness of a sandwich but in a tortilla or lettuce instead of bread. There are some things that just taste better in a wrap. Chicken salad? Yum! Black and Blue Steak Wraps? I'm in!
Having a Weight Watchers wrap makes for a lunch or snack that just tastes better than a plain old sandwich. Have you tried the Flatout wraps? They are wonderful and only 2 points per serving! Let me know which of these is your favorite.
Weight Watchers Wraps
Weight Watchers Thai Chicken Wrap | Food, Fun & Faraway Places
This chicken weight watchers wrap is one of my personal favorites. I adore Thai food, and this sauce is absolutely delicious! You could even forego the tortilla and have all these ingredients wrapped in a piece of romaine lettuce.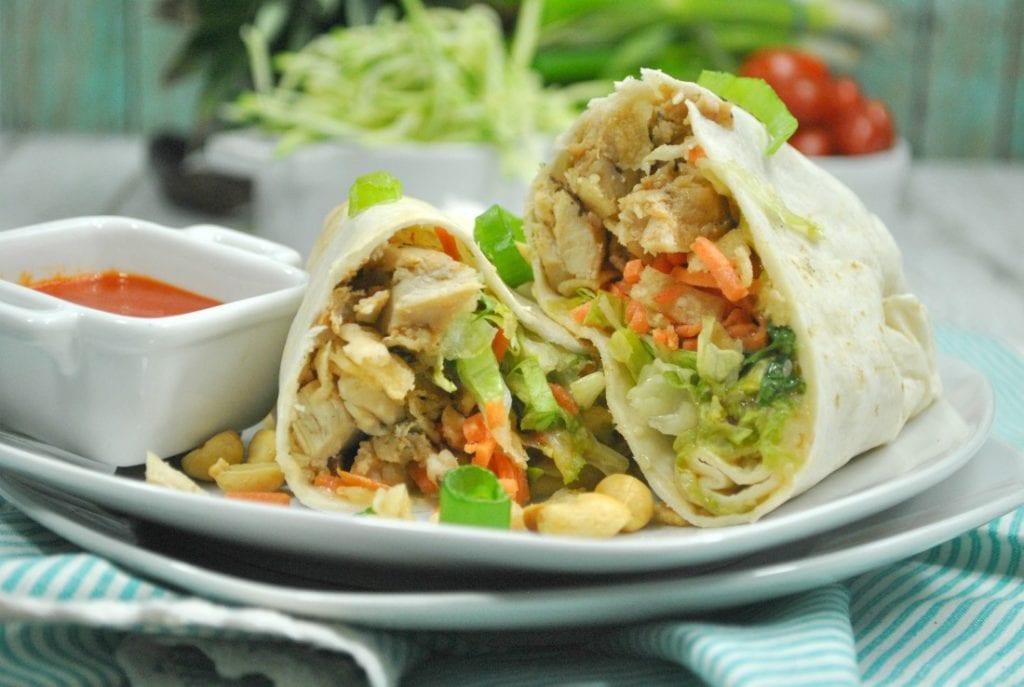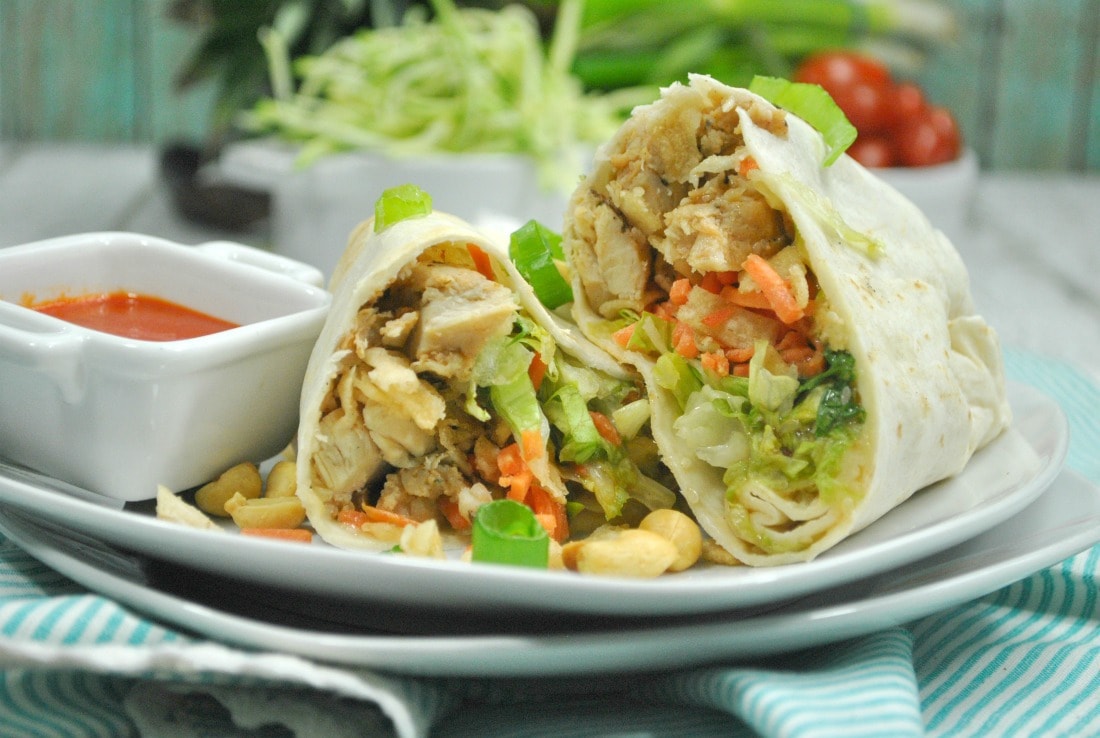 Avocado and Greek Yogurt Chicken Salad Wrap | Organize Yourself Skinny
Don't these look delicious? Who knew Greek yogurt and avocado paired so perfectly? Grab the recipe.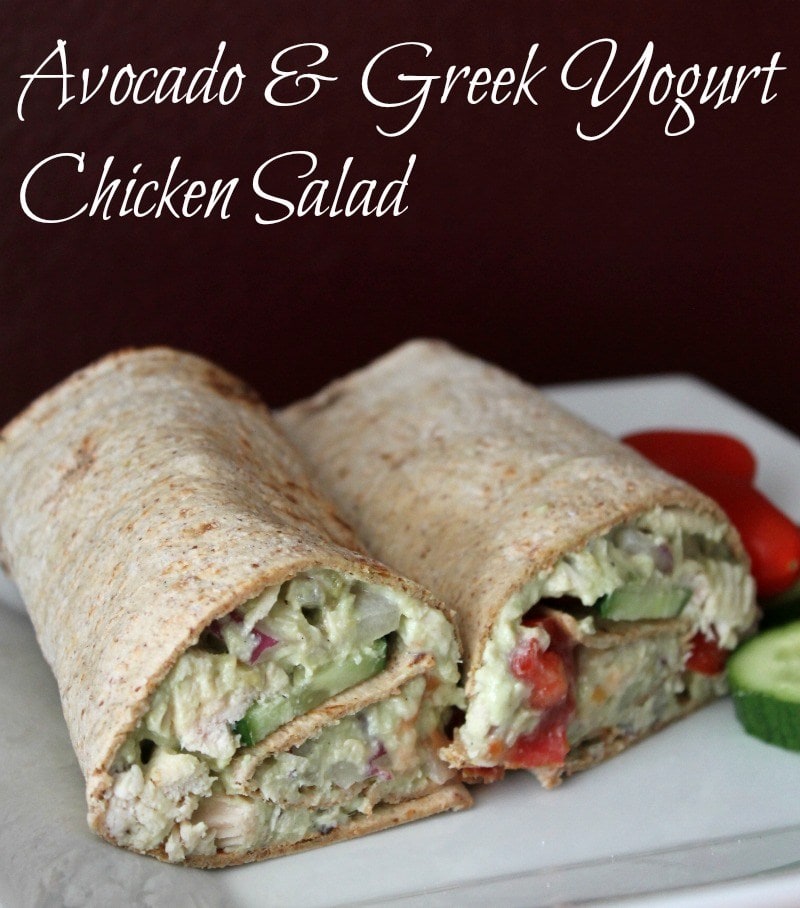 Mediterranean Chicken Wraps | Emily Bites
If you're a fan of hummus, this will be your new go-to for a quick lunch! At just 5 Freestyle points per serving, this leaves plenty of points for dinner! You'll find the recipe for this Mediterranean wrap here.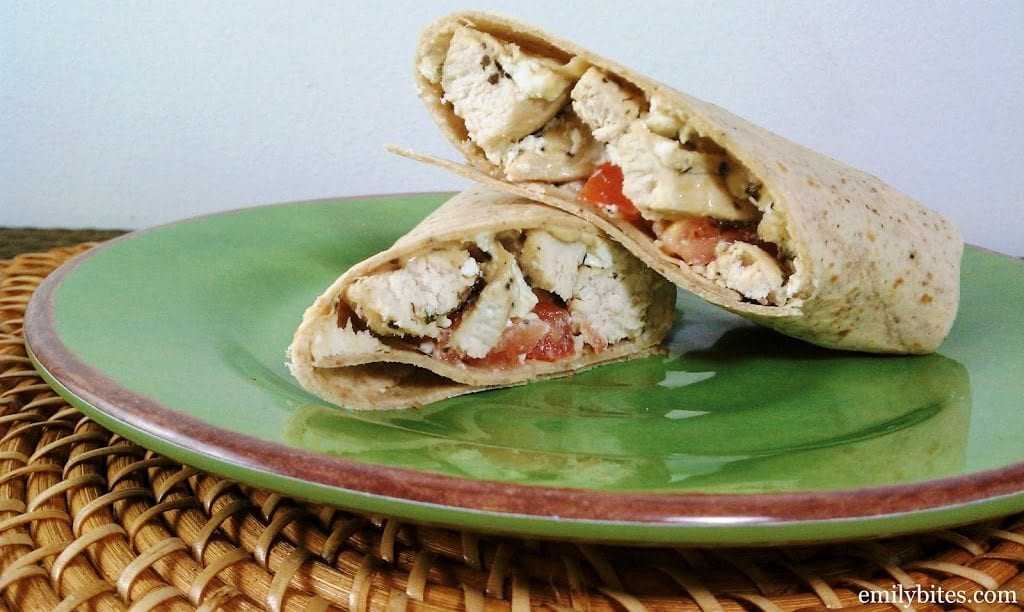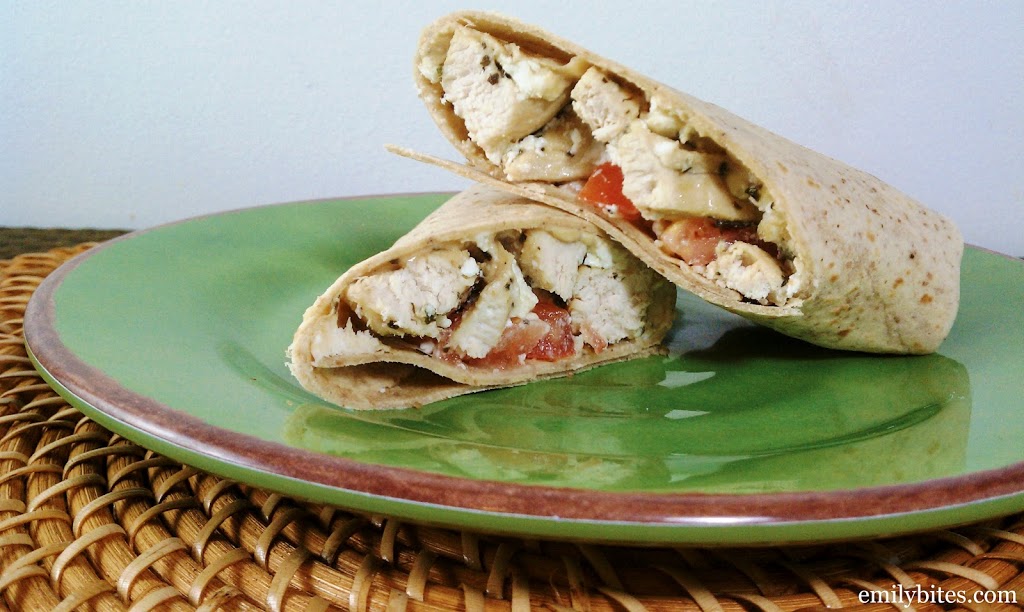 Cajun Chicken Wrap | Laaloosh
At only 3 Weight Watchers Freestyle Smart Points, this spicy wrap is perfect for a picnic. Cut down on the Cajun seasonings if you don't like spicy. I'll add extra for mine! Get this recipe here.
Tuna Salad Wraps | You Brew My Tea
We always have several cans of tuna in our house, so this is a recipe I can whip up any day of the week. Remember- dill pickles have zero Freestyle points! I always have a pickle with my tuna wrap. Check out this recipe and let me know what you think.
Spinach and Feta Wraps | Food Fun Family
This hearty wrap will fill you up and tastes so delicious. Spinach is such a good source of vitamins and minerals, too. I know you'll enjoy this one!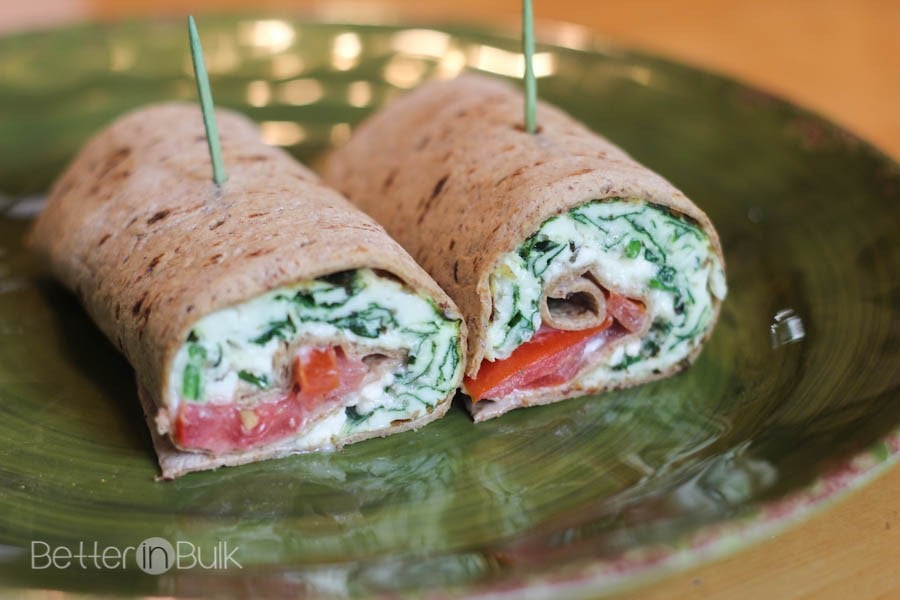 Low Carb Chicken Lettuce Wraps | Skinny Kitchen
These low carb Weight Watchers wraps have an Asian flair - another one of my favorite cuisines! Delicious! You'll find this recipe here.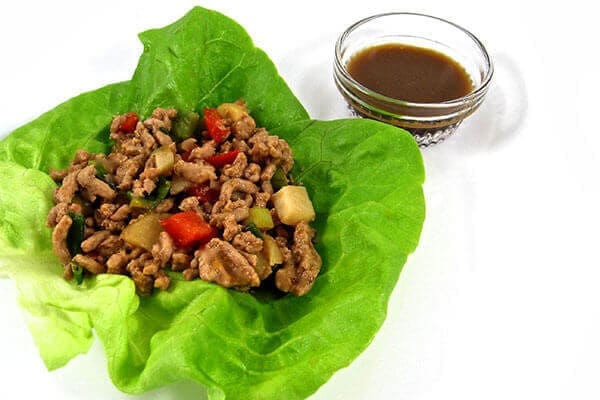 Turkey Taco Lettuce Wraps | Skinnytaste
Using turkey instead of ground beef brings the points for these lettuce wraps down to zero - as long as you leave out the cheese. You can check out these turkey lettuce wraps here.
Buffalo Chicken Roll-Ups | Drizzle Me Skinny
These make a great appetizer for a party, and they will disappear in no time flat. They make a great lunch, too. You'll find these roll-ups here.
Black and Blue Steak Wraps | Emily Bites
Steak is so good with bleu cheese, it almost feels off-limits when you're on Weight Watchers. You'll be happy to know these are only 8 Freestyle points, so enjoy the deliciousness. See the ingredients for this recipe here.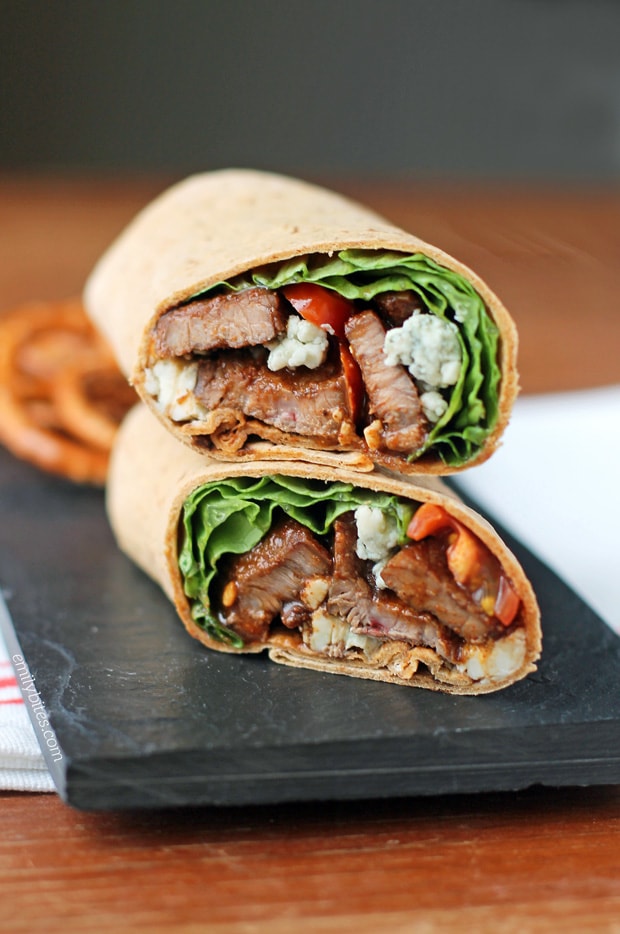 Western Omelet Flatout Wrap | Weight Watchers
This western omelet wrap is perfect for breakfast on the go. It's super easy to prepare, too. You can find this recipe on the Weight Watchers site.
Chicken Salad Wraps | Food
At just four points, this is a delicious version of chicken salad. You could easily wrap this in lettuce instead of the tortilla for even fewer points. Check out this recipe here and let me know your thoughts.
Enchilada Lettuce Wrap | Recipe Diaries
Mexican, anyone? I've said before that I could eat Mexican food every day, and you can pile on most varieties of salsa for zero Freestyle points. See the ingredients and how to make these Mexican style wraps here.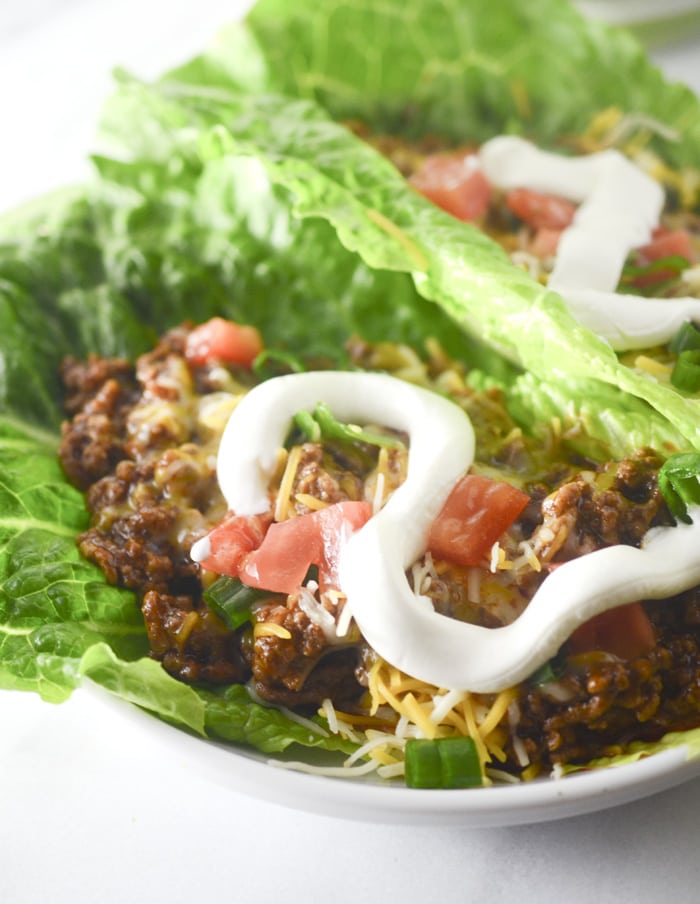 Turkey Club Lettuce Wrap | Organize Yourself Skinny
A BLT lettuce wrap is a perfect lunch when you're craving something salty. Crispy bacon and fresh tomatoes are such a great combination and weigh in at just 4 points. See this recipe here.
Save This Weight Watchers Wrap Post to Pinterest for Later!

Looking for more Weight Watchers meals? These Crockpot Weight Watchers Meals will make your life easier. Don't forget dessert - I've got a long list of Weight Watchers Cookie Recipes for that sweet tooth craving!
FOLLOW FOOD, FUN & FARAWAY PLACES EVERYWHERE!