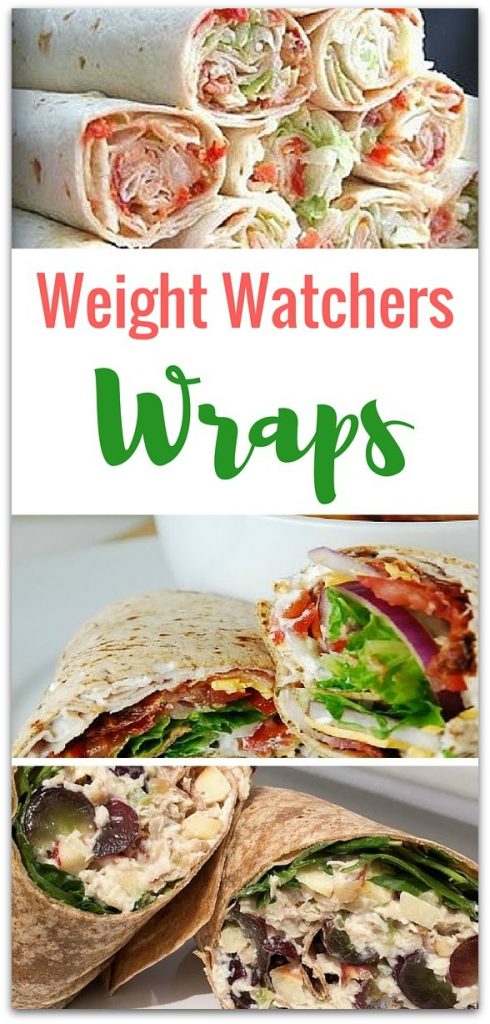 Sometimes, a sandwich just does'nt cut it and you need something a little tastier. It's not that the fillings are boring, it's the bread. Why not have a wrap instead?
A wrap allows you to have the same stuff we would have in a sandwich, but in a tortilla instead. There are some things that just taste better in a wrap. Chicken salad? Yum! Black and Blue Steak Wraps? I'm in!
Weight Watchers meals cover just about anything youd like. This includes wraps as well. Having a Weight Watchers style wrap makes for a lunch or snack that just feels different and tastes better than a plain old sandwich.
Weight Watchers Wraps
Bacon Ranch Turkey Wrap | WW Recipes 7
Avocado and Greek Yogurt Chicken Salad Wrap | Organize Yourself Skinny
Mediterranean Chicken Wraps | Emily Bites
Spinach and Feta Wraps | Food Fun Family
Cajun Chicken Wrap | Laaloosh
BLT Wrap | Free WW Recipes
Tuna Salad Wraps | You Brew My Tea
Low Carb Chicken Lettuce Wraps | Skinny Kitchen
Salsa Roll-Ups | 77 Recipes
Cheesesteak Wraps | Green Lite Bites
Turkey Taco Lettuce Wraps | Skinnytaste
Buffalo Chicken Roll-Ups | Drizzle Me Skinny
Chicken Caesar Wrap | Yummly
Waldorf Chicken Wraps | Recipe Ms.
Western Omelet Flatout Wrap | Weight Watchers
Chicken Salad Wraps | Food
Black and Blue Steak Wraps | Emily Bites
Enchilada Lettuce Wrap | Recipe Diaries
Weight Watchers Lettuce Wraps | Food Fun Family
Turkey Club Lettuce Wrap | Organize Yourself Skinny
Looking for more Weight Watchers meals?
Weight Watchers Meals for the Crockpot