I had no idea there were so many Weight Watchers desserts under 4 points. My biggest challenge with trying to lose weight is wanting a little something sweet.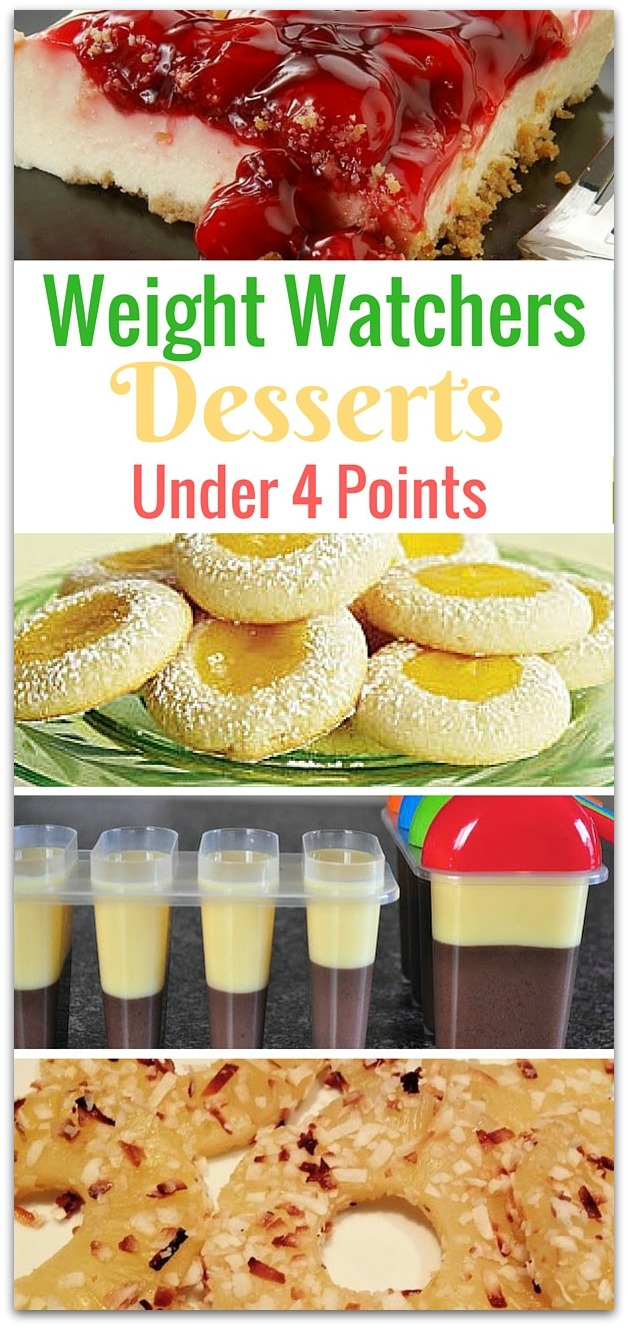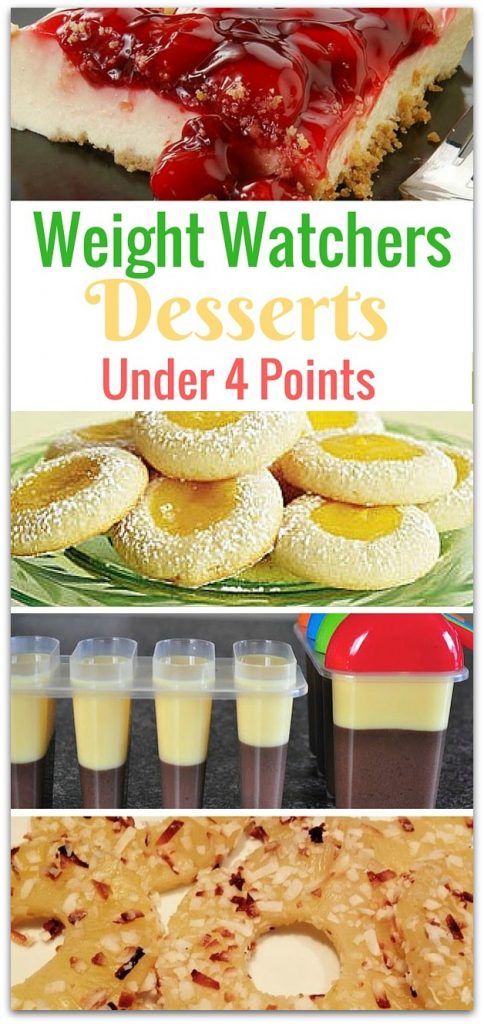 It's hard to know what's allowed without knowing how many points are counted for a dessert. I know there are ways to figure out the points value, but isn't it easier if it's already figured? 
The beauty of the points system in Weight Watchers is your freedom to decide. One day you can have a bigger lunch, and make up for it with a smaller dinner.
The next day, you can save up your points and have a sweet dessert. The hardest part is finding what dishes fit in when you want them.
Planning is your best friend when it comes to Weight Watchers. Even if you don't plan well enough, there are still desserts you can sneak in that are under 4 points. Thank goodness!
Weight Watchers Desserts Under 4 Points
Butterfinger Dessert | Key Ingredient
Peanut Butter Whip | Just 2 Sisters
Zucchini Brownie | Sparkrecipes
Cream Cheese Filled Monkey Bread | Love Laughter Forever After
Frozen Peanut Butter Cups | Recipe Ms.
Baked Apple Microwave Recipe | Mommity
Mini Frozen Smores | Skinny Kitchen
Strawberry Pretzel Salad | Free WW Recipes
Grilled Pineapple With Coconut | 77 WW Recipes
Ice Cream Sandwich | Food
Sweet Nothings | HubPages
3-Ingredient Nonfat Strawberry Frozen Yogurt | Simple Nourished Living
Peanut Butter Apple Slices | Laaloosh
Cookie Balls | Lovin Our Chaos
Skinny Apple Pie | The Happier Homemaker
Pudding Pops | My Pinterest Affair
Lemon Thumbprint Cookies | Cookie Recipes
Brownie Bites | Six Sisters Stuff
Skinny Key Lime Pie Pops | Shaken Together Life
The Weight Watchers New Complete Cookbook, SmartPointsTM Edition: has over 500 Weight Watchers recipes and it's on sale right now. It's great to have on hand!
Looking for more desserts that follow the Weight Watchers points plan? Check out these cupcakes or this roundup of 20 Weight Watchers desserts. You might also like these yummy snacks, all with points values.
With so many options, staying on track has never been easier.