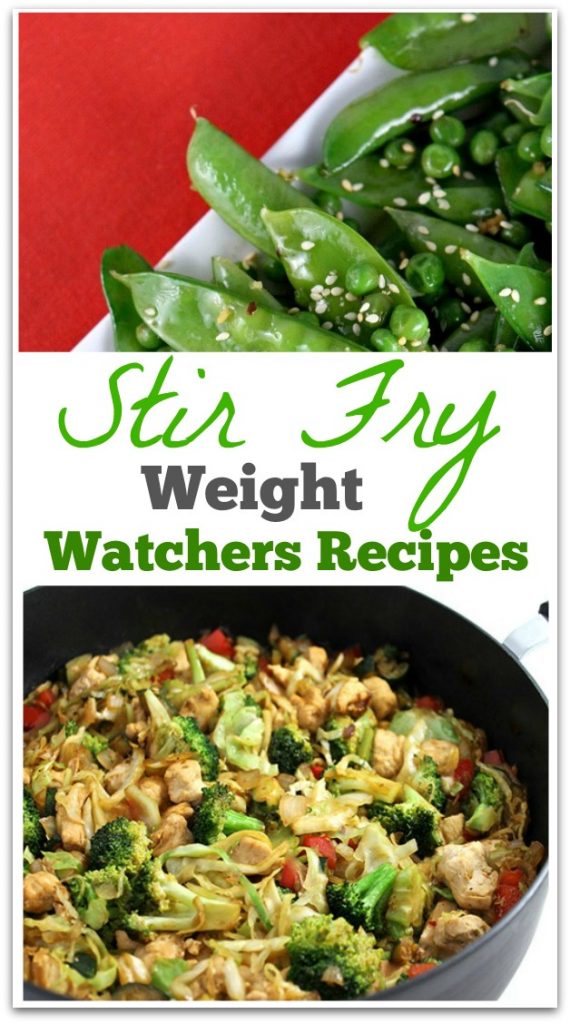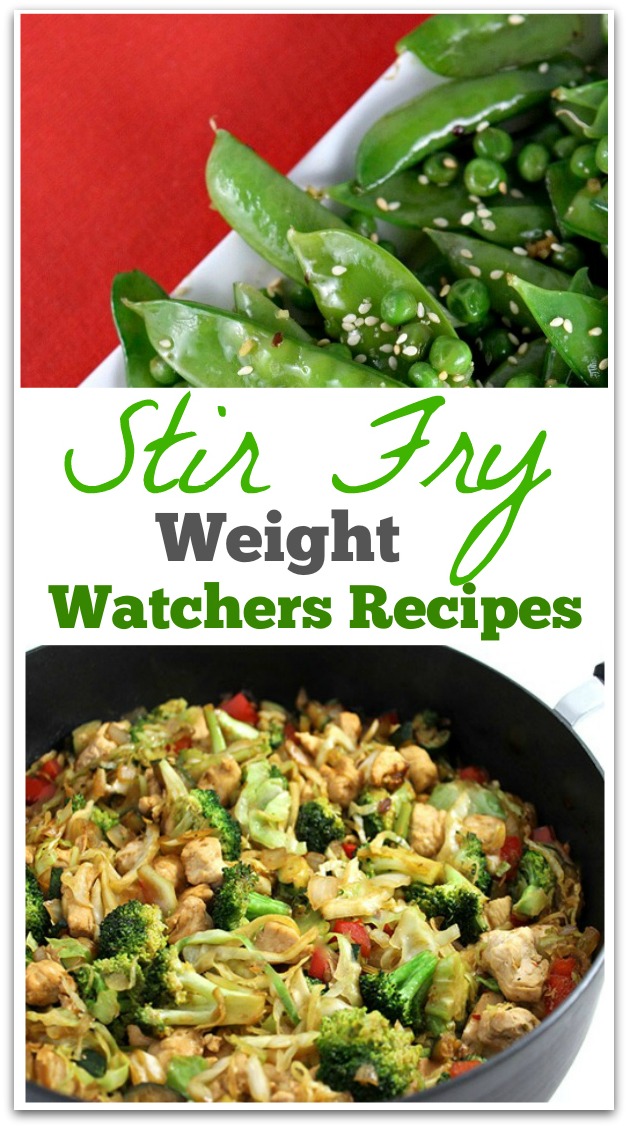 Weight Watchers Stir Fry? Yes, please! A stir-fry is a great way to get plenty of flavor in one dish, and you can't beat the clean-up! The cooking method originated in China when cooks would mix ingredients together in a wok with a small amount of very hot oil. When you hear the word fry, you don't typically think Weight Watchers dish or healthy. However, there are plenty of Weight Watchers stir-fry recipes that you can take advantage of every day.
As long as the recipe fits in with your points for that day, you can enjoy a great stir-fry meal! Honestly, I could eat stir fry every day! I'm heading to Indonesia next month and I hear I'll be eating rice and seafood every day. Bring it! YUM! Do you have a favorite Weight Watchers recipe? Leave a note in the comments so I can try it, too!
Weight Watchers Stir Fry Recipes
Chicken and Veggie Stir-Fry | Skinny Kitchen
Beef and Broccoli Stir-Fry | Kitchme
Chicken and Asparagus Teriyaki Stir-Fry | Skinnytaste
Asian Ground Turkey Stir-Fry | Slender Kitchen
Shrimp Stir-Fry | Cookin Canuck
Beef Teriyaki And Vegetable Stir-Fry | A Family Feast
Chicken Fried Rice | WW Recipes
Green Bean and Meatball Stir-Fry | Skinny Ms
Three Pea Stir-Fry | Recipe Girl
Thai Chicken Lettuce Wraps | Laaloosh
Stir Fried Shrimp | WW-Recipes
Asian Stir-Fry | WW Points-Recipes
Vegetable Stir-Fry | Food
Veggie Stir Fries | Weight Watchers
Chicken Teriyaki Stir-Fry | Sparkpeople
Sesame Chicken Stir-Fry | Busy Creating Memories
Thai Basil Ground Beef Bowl | Slender Kitchen
Spring Stir Fried Chicken | Skinnytaste
Pork and Chinese Vegetable Stir Fry | Good To Know
Simple Chicken Teriyaki Stir-Fry | Cafe Delites
Looking for more delicious Weight Watchers Recipes? Check out these desserts that are all under 4 points! And if you love ethnic food, check out these Weight Watchers Mexican recipes! Need something easy to bring to work for lunch? You'll love these Weight Watchers Wraps!