Looking for Daniel Fast breakfast recipes? We've got you covered! I've searched for the best recipes to begin your day when you're on the Daniel Fast, and I think you'll love every single one!
When you're ready to move on to lunch, you've got to try this Italian Bean soup and this roasted vegetable soup, both part of this list of Daniel Fast soup recipes. Comfort food at its best!
While you're at it, make a note of these top Daniel Fast recipes for 2022!
What Is the Daniel Fast?
The Daniel Fast is a partial Fast from unhealthy foods. The Fast is often done in January to start the new year off in a healthy way.
With The Daniel Fast diet plan, you'll be eating more natural foods which is always a healthier way to eat. The Daniel Fast is based on the Book of Daniel.
If you're familiar with the Book of Daniel, you know he ate only veggies and drank only water for a time when faced with King Neb's offer of the royal food.
We're not going to be quite that strict! In fact, you'll have a lot of delicious food choices. In fact, I think if you try this fast, you will end up looking forward to it each year.
Hopefully, you'll continue to eat a little better throughout the year by using some of these recipes.
Let's rid our bodies of processed foods and get back on track. Food additives are always a no on this Fast.
Consider the Daniel Fast as a way to change your eating habits, even if only a bit.
Every time my husband and I eat this way, we remember how much we love it. It's easy to add more whole grains and vegetables to your diet!
We even had friends over for dinner one year when we were all doing the Daniel Fast. I remember one of them saying it was more like a feast than a fast!
Set a date to begin and start saving recipes and designing your meal plan. You'll find over 100 on my Daniel Fast Pinterest board.
Join the Food, Fun & Faraway Places family so you never miss a recipe.
What Kind of Foods Can I Eat for Breakfast?
Once you start thinking our of the box, it's easy to get a hot breakfast on the table without a lot of work.
The first thing to do is pick up a copy of the Daniel Fast book by Susan Gregory. She came up with the concept of the Daniel Fast and is my go-to.
I recommend the book as it covers more than just the food. If you don't have the book, at minimum, check out the Daniel Fast food list.
Breakfast is super easy on this fast because you can eat fresh fruits, seeds, and nuts.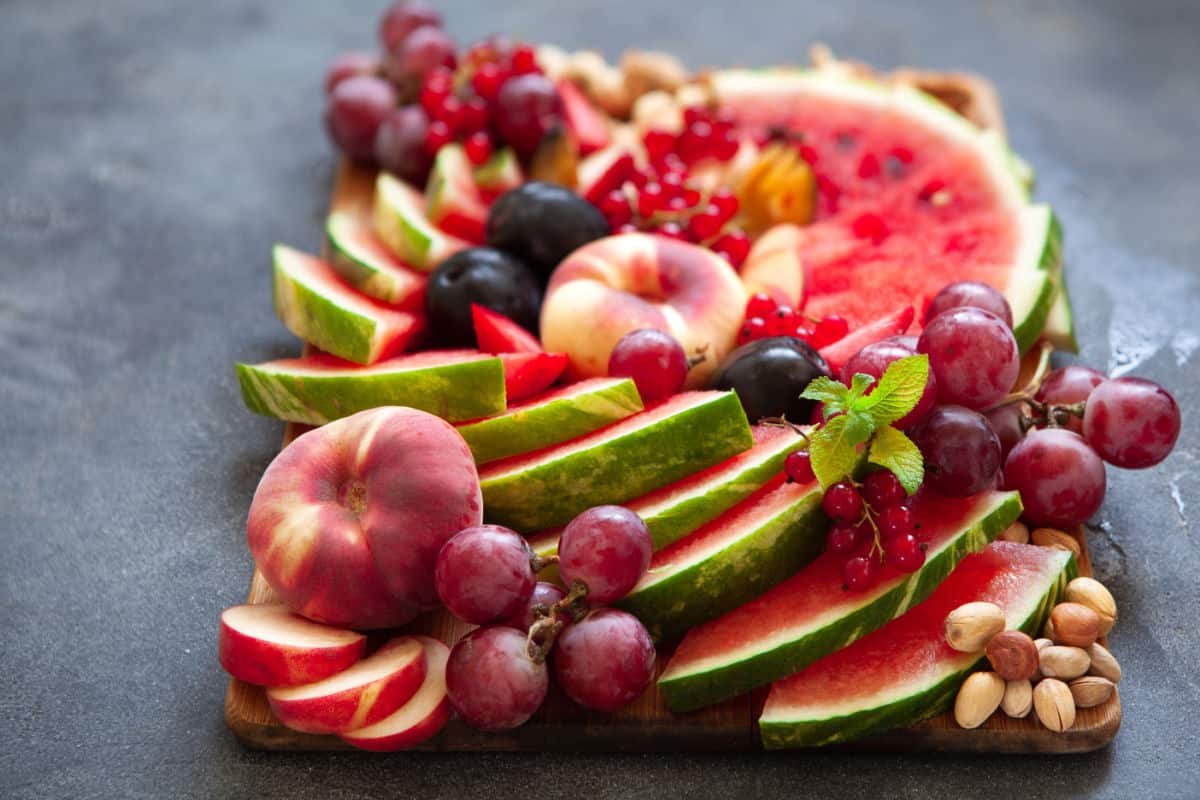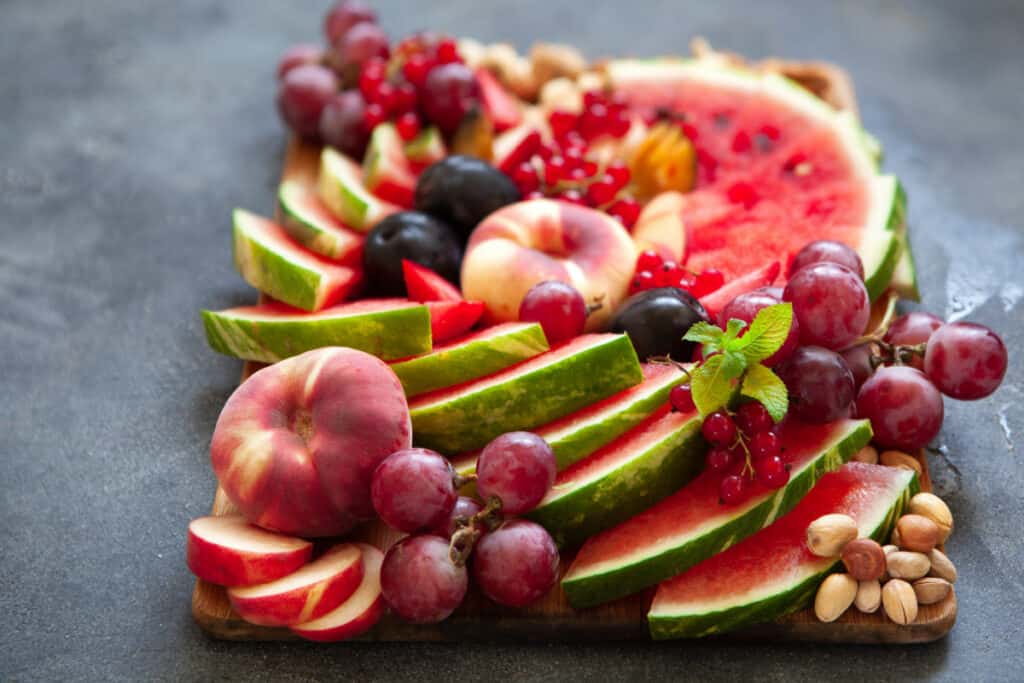 From those ingredients, you can also make a healthy recipe for breakfast bars and even muffins. Just stay within the fast guidelines, replacing white flour with whole wheat.
Dairy and sugar are not allowed on the Fast. I was so surprised to learn that coconut milk has fewer calories and more calcium than dairy milk!
Besides being healthier, it tastes delicious and gives a little sweetness to everything.
There are a lot of savory easy recipes here, too. Check out the chickpea omelet! A vegan diet often works well for this Fast, but you have to watch sugar and additives.
The muffins and bars can be made and frozen for a quick breakfast on the go. Whole wheat tortillas can be filled with veggies or tofu.
This date roll recipe is incredible and so easy to make! It can be eaten in the morning on the go or for an afternoon snack. It's good to have things on hand when you're hungry.
There are so many healthy options, so grab a little something to give you energy for the first part of the day. Most of these recipes are super easy.
Breakfast Recipes
With all the recipes available now for eating this way, you will probably fall in love with eating better, too. Not to mention how much better you will feel. You don't need to wait until the new year. Start tomorrow!
The recipes below make it easy to prepare great breakfast recipes, but these can be used for meals throughout the day, as well.
Try this fast for a few days and you may end up using these Daniel Fast breakfast recipes every day of the year!
Be sure to make your your ingredients list before heading to the store!
More Daniel Fast Recipes
I have quite a few Daniel Fast recipes on my site because we love eating that way. It's a great way to cleanse your mind and body. Be sure to pick up one of the books or read further online.
Check out these Daniel Fast dinner recipes (also great for lunch!) as well as these 12 easy and healthy recipes for the Daniel Fast. And be sure to try my kid's favorite, vegan split pea soup!
Head over to pin your reminders from my Daniel Fast Pinterest board.