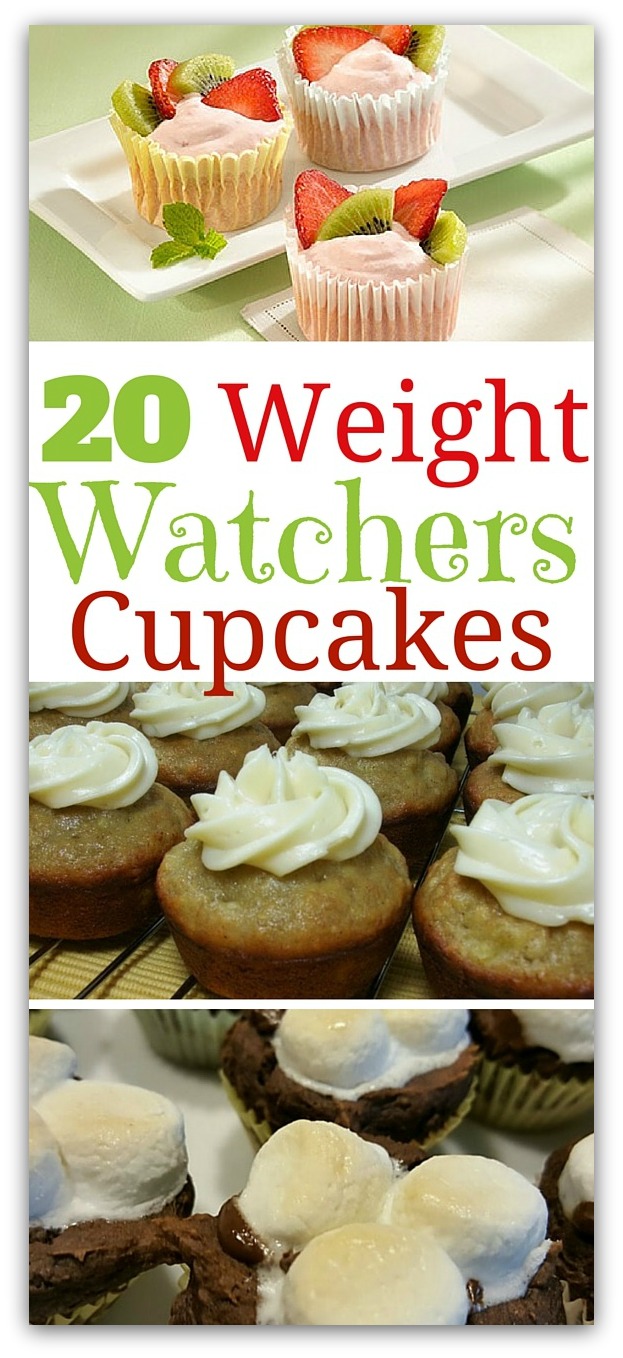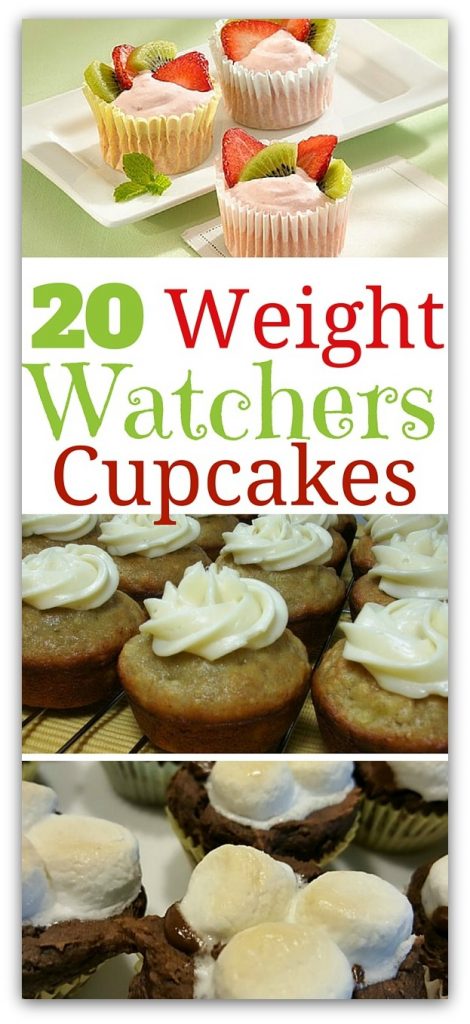 You wouldn't think a Weight Watchers Cupcake could be part of a weight loss plan. That's because when you're following most diet plans, you usually have to say goodbye to sweets of all kinds. That includes the most delicious and easiest to eat–cupcakes. Luckily, on Weight Watchers, you can indulge in the sweet treat that we all love. Pick your favorite flavors and toppings and just make sure it fits within your Weight Watchers plan for the day. There are a few recipes you can find that will even help you take less of a hit on your plan and more of an attack on that sweet tooth. You'll also find a couple that are perfect for breakfast. Having a treat now and then helps me stick with it. How about you?
20 Weight Watchers Cupcake Recipes
Pumpkin Spice Muffins | Simply Nourished
Mini Skinny Símores Cupcakes | 77 Recipes
Strawberry Yogurt Cupcakes | Seeking Sandy
Orange Creamsicle Cupcakes | Recipe MS
60 Cal Cupcakes | 01 Recipes
Chocolate Cupcakes | KitchMe
Brownie Muffins | Food
Pineapple Bliss Cupcakes | WW Recipes
Funfetti Cupcakes | Six Sisters Stuff
Skinny Coconut Cream Pie Cupcakes | Beyond Frosting
Hummingbird Cupcakes | Emily Bites
Red Velvet Cupcakes | Free WW Recipes
Mango Cupcakes | Culinary Tuesdays
Amaretto Apple Streusel Cupcakes | Recipe Diaries
Angel Food Cupcakes | Skinnytaste
Lemonade Cupcakes | LaaLoosh
Pistachio Cupcakes | Skinny Sweets Daily
Strawberry Kiwi Cupcakes | Eat Your Best
Victoria Sponge Cupcakes | So Feminine
If you love Weight Watchers, check out these 20 Weight Watchers Dessert Recipes and 25 Decadent Weight Watchers Cookie Recipes!