Once you try these Chicken Weight Watchers recipes, you are going to want to add them to your monthly rotation. I think we could eat a few of these dishes two or three times a month!
Chicken is so versatile, we have it at least once a week in my house. You can serve it in so many different ways, and with so many different sides, like one of these Weight Watchers side dishes.
Whether you add it to a casserole, make burritos or tacos, or cook up a big batch of soup or stew, chicken is one of the easiest ingredients for preparing Weight Watchers recipes.
One of my favorite dishes is the first one on this list; WW Chicken Pot Pie. It's so easy and my kids love it.
The homemade biscuits are a big part of the recipe because the varieties in the grocery store are usually very high in calories and fat.
Making the biscuits with reduced-fat baking mix and fat-free half and half eliminates that problem.
Easy Chicken Dinners
Make these chicken Weight Watchers recipes for your family or bring them to a potluck. They are also great for delivering meals to friends in need.
Serving healthier meals is always a good thing. Enjoy. Get ideas for a delicious Weight Watchers lunch, too.
Weight Watchers Chicken Pot Pie with Biscuits
If you're looking for Weight Watchers chicken recipes, what could be better than Weight Watchers chicken pot pie at the end of a long day? This is one of my favorite recipes, and my kids love it, too. Smart Points per serving: 5
Check out this recipe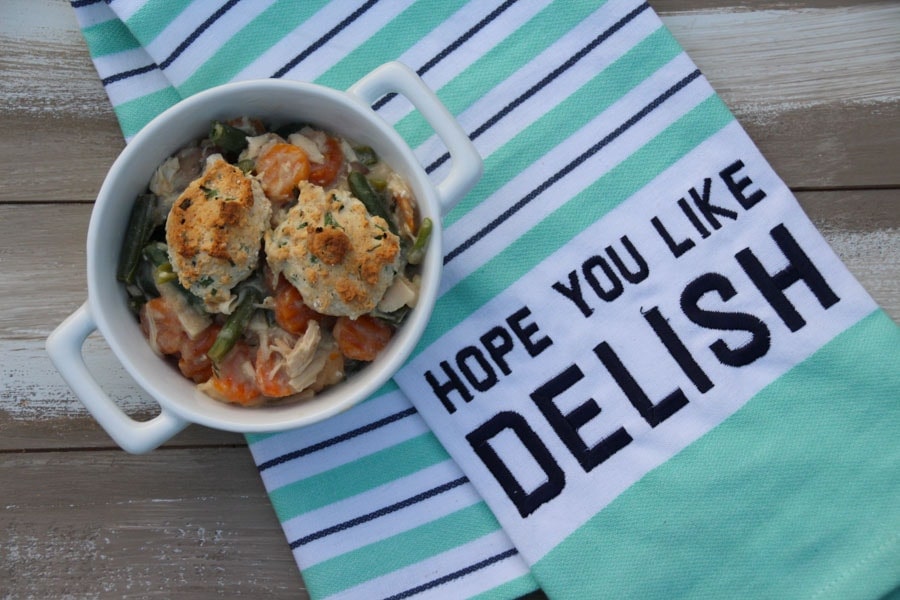 Teriyaki Chicken and Rice Casserole
I adore Asian food, but the calories can really add up when you eat out. This is a pretty easy recipe and you'll stay on the Weight Watchers Plan. Smart Points per serving: 6
Check out this recipe
Baked Buffalo Chicken Taquitos
Buffalo Chicken Taquitos is a great recipe to make for a quick appetizer or even a light lunch! Do keep in mind that a whole taquito is 2 servings. They look pretty stuffed so I'll have to see if a half fills me up when I try this one. Smart Points per serving: 4
Check out this recipe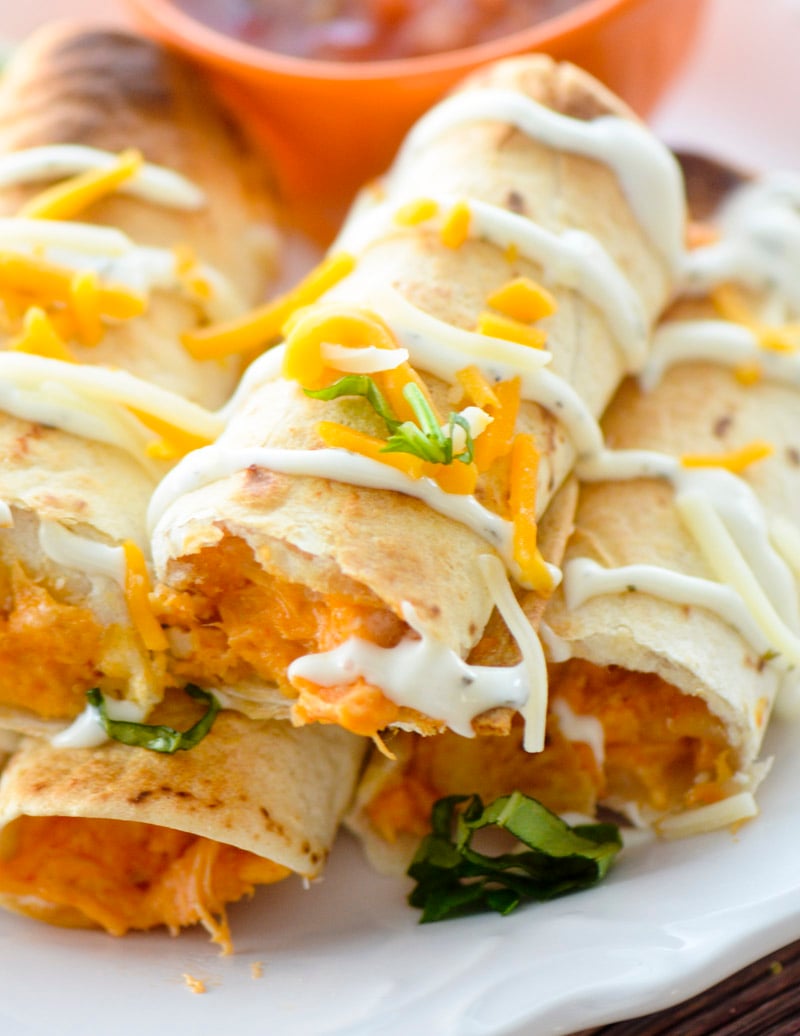 Crock Pot Teriyaki Chicken
This very easy and very tasty recipe is not only delicious, but you won't believe it's only 6 Weight Watchers points!
Check out this recipe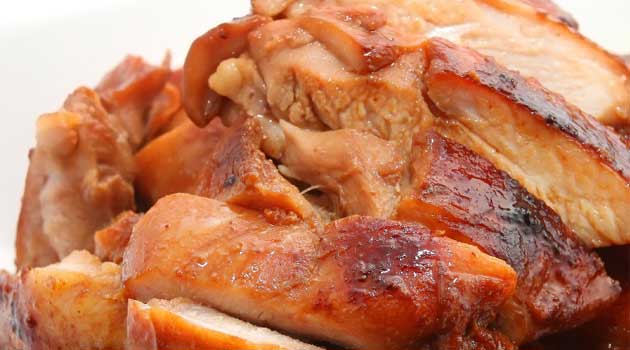 Weight Watchers Soup ~ Moroccan Chicken
This is a fairly new recipe, and it's really good. My husband liked it, too! I always get a kick out of his expression when I tell him it's a Weight Watchers recipe (after he tells me how good it tastes!) Smart Points per serving: 3
Check out this recipe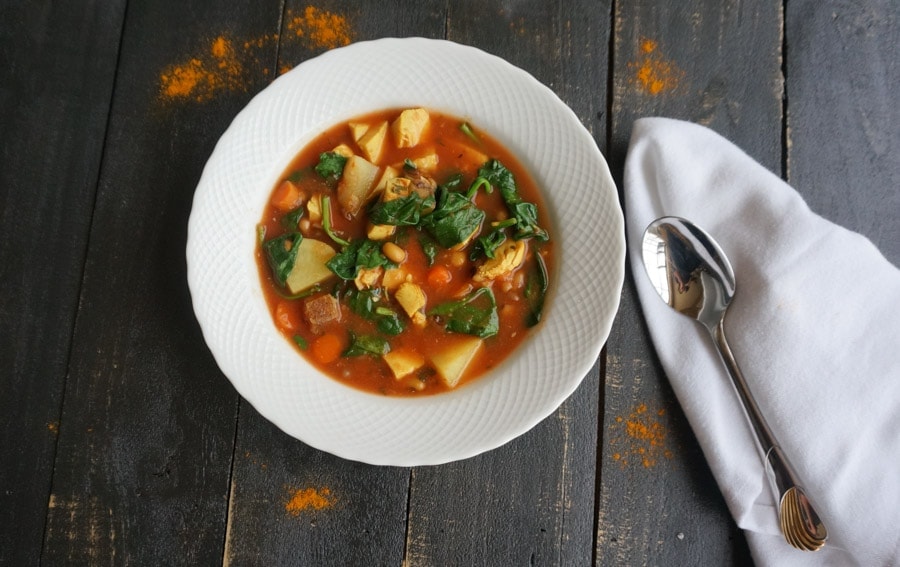 Pesto Chicken Stuffed Spaghetti Squash
Chicken stuffed spaghetti squash is taken to a whole new level in this easy and delicious recipe! This would be delicious with salmon, too. I think seafood with spaghetti squash is a great pairing. Smart Points per serving: 5
Check out this recipe
Chicken Angel Hair Pasta Bake
Nothing is more satisfying than a rich and creamy pasta dish after a long frustrating day, and this recipe is a great choice! It's easy to make the Smart Points per serving is 4!
Check out this recipe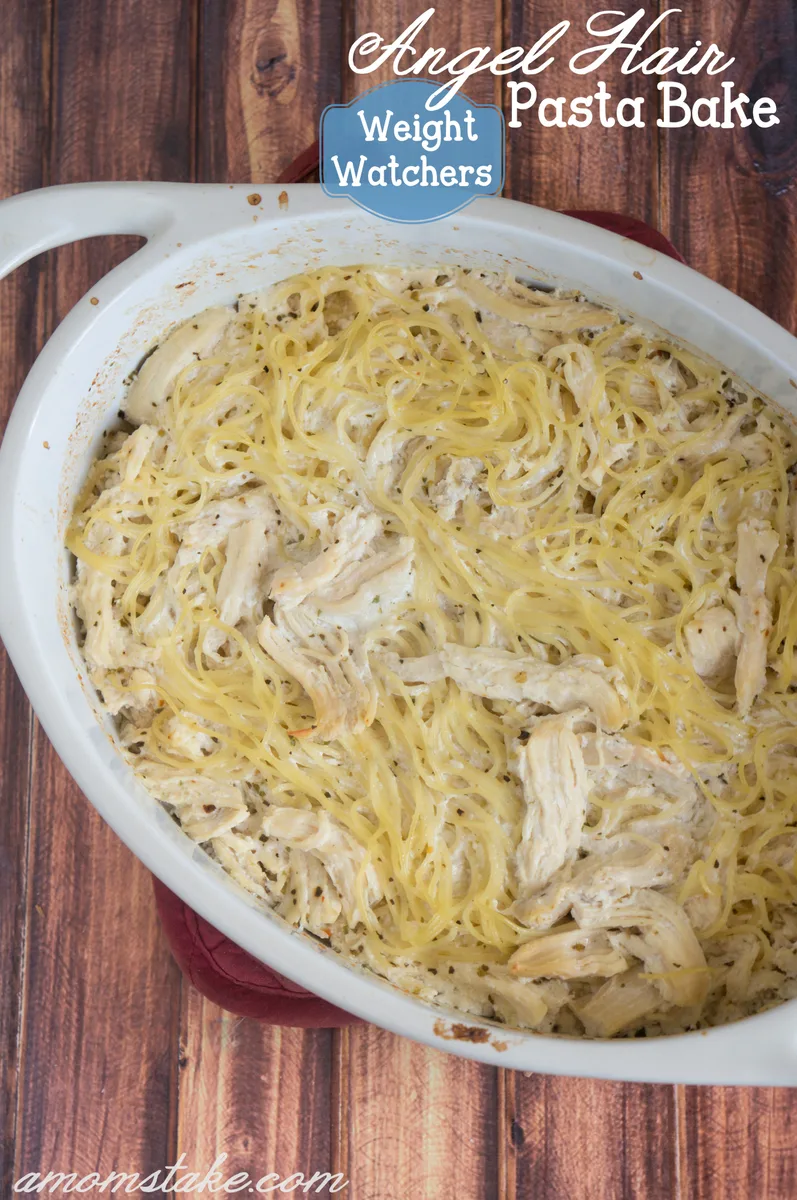 Crusted Honey Mustard Chicken Recipe
Baked chicken breasts coated with honey mustard and dipped into cereal crumbs. So crisp, so tasty, so good! Honey and mustard are so good when you mix them together, aren't they? And they are delicious with this crispy chicken. Smart Points per serving: 7
Check out this recipe
Skillet Chicken Parmesan
A healthier version of an Italian classic, soon to be a hearty and delicious favorite! This recipe is part of the Eat What You Love cookbook and it really looks amazing. Smart Points per serving: 7
Check out this recipe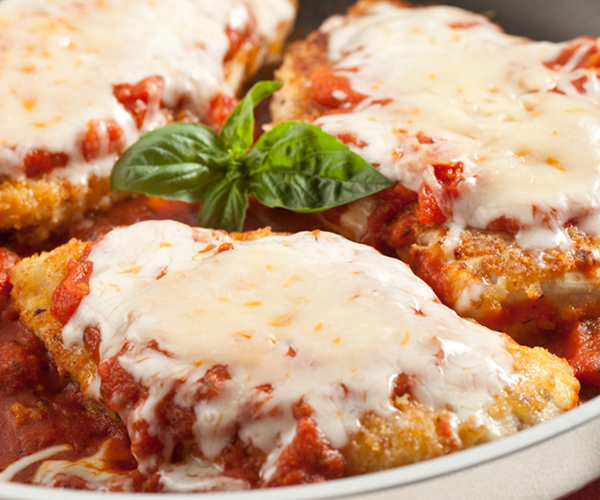 Tomato Basil Chicken Recipe
Juicy chicken breasts served in a decadent tomato basil sauce! Fresh basil makes all the difference when cooking Italian food. Smart Points per serving: 3
Check out this recipe
Greek Yogurt Chicken Salad with Avocado
This Greek yogurt chicken salad is every bit as creamy and tangy, without all the fat you get from mayo! Whip this one up in minutes - it's awesome. My husband eats an avocado every day, so I know this would be one of his favorites. Smart Points per serving: 5
Check out this recipe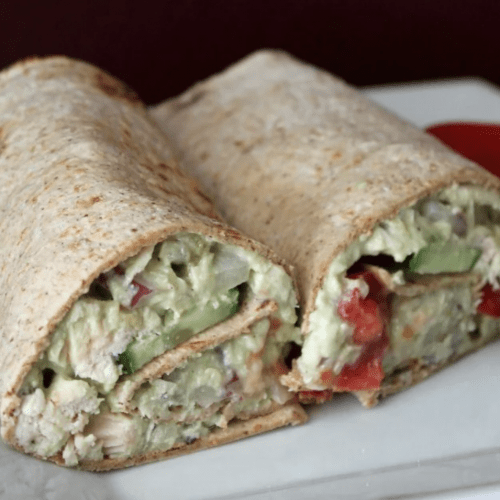 I'd love to know which of these chicken Weight Watchers recipes is your favorite. Leave a comment and let me know!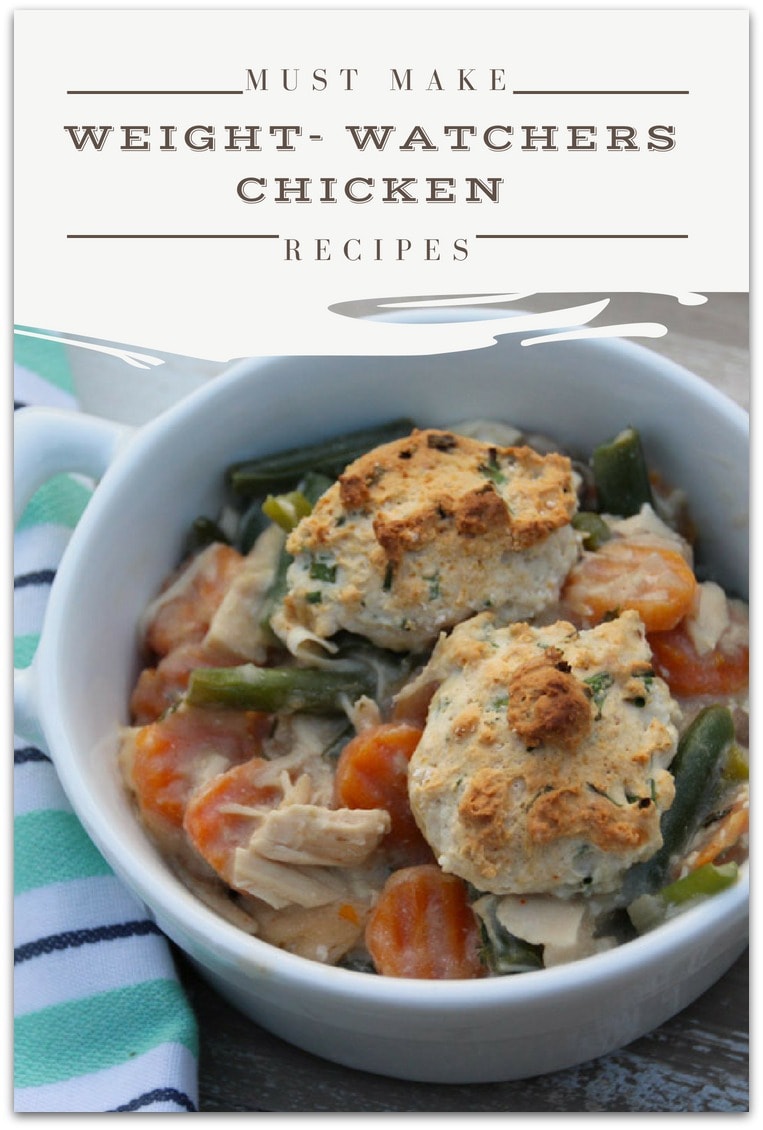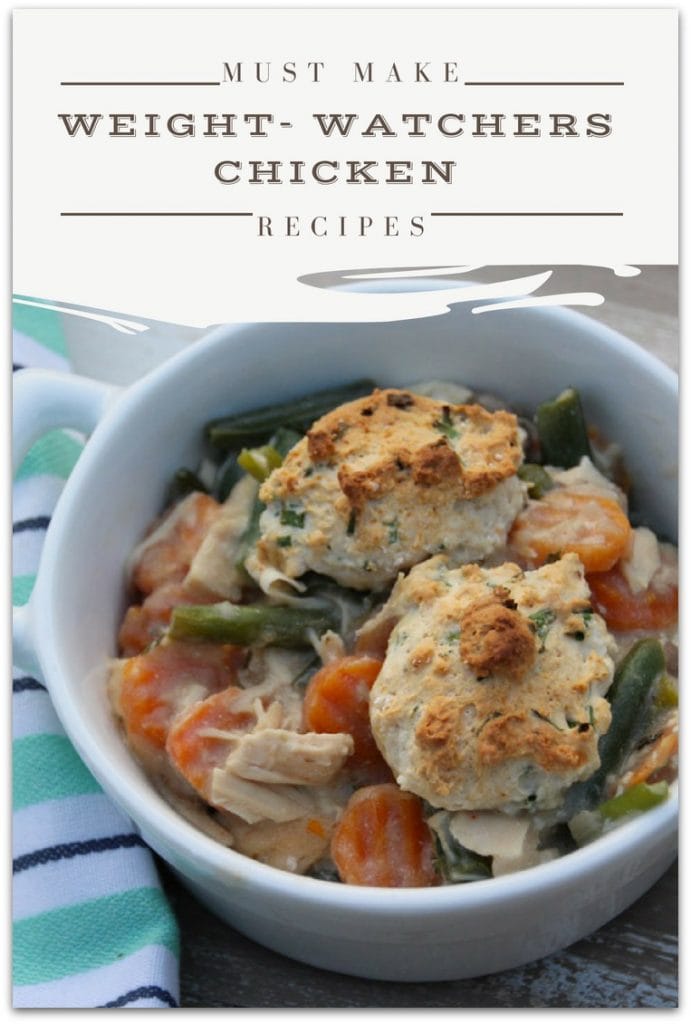 More Weight Watchers Recipes
If you're looking for more Weight Watchers recipes, check out these Italian Weight Watchers meals or these delicious Weight Watchers wraps.
And for dessert, your whole family will thank you for these decadent Weight Watchers desserts and for the chocolate lovers, Weight Watchers chocolate desserts!