Having these 25 decadent Weight Watchers cookie recipes on hand means you don't have to miss out on dessert while losing weight with Weight Watchers! The truly beautiful thing about the Weight Watchers plan is that you can eat what you want and still lose weight as long as you follow the plan.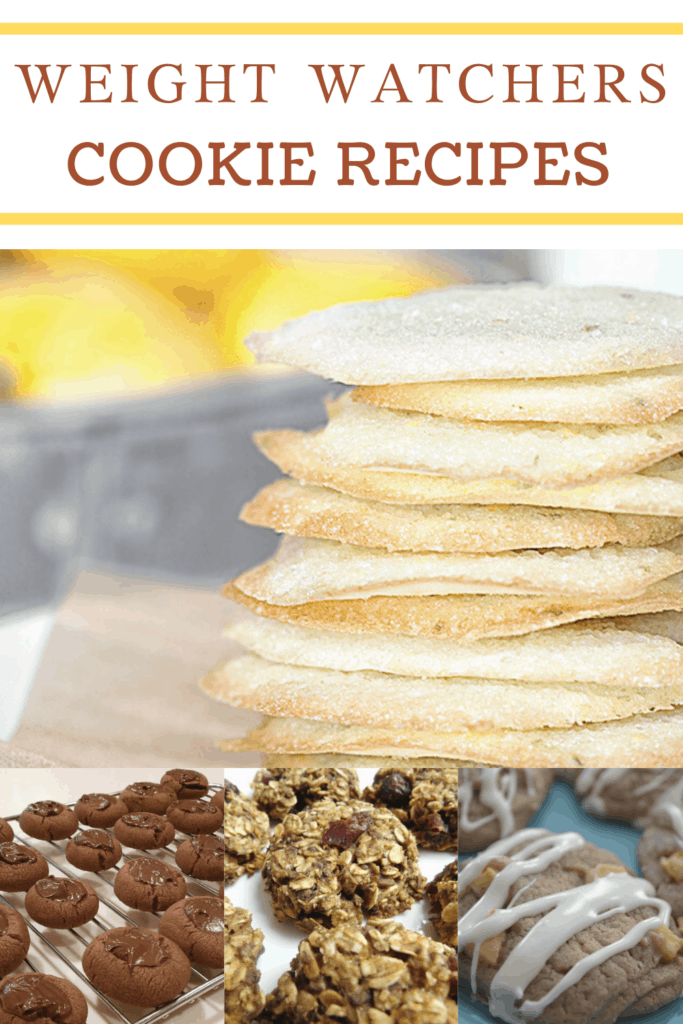 Why I Love Weight Watchers
People ask me why I love the Weight Watchers plan. My reasons are pretty simple. I can eat real food. Satisfying those cravings is easy when you can have a little something sweet.
Weight loss is hard! Whether you have 100 pounds to lose or you're struggling with that last 15, it is not easy. And when you have a family to cook for on a daily basis, it's even more difficult.
I have tried countless diets, from the one where you had to eat pineapple all day to no-carb to low-carb - I think I've tried just about all of them.
The biggest problem with most diets is that you can't really eat along with your family. You make them dinner and then eat something separately that's on the list of what you can eat.
This is just another aspect that I love about Weight Watchers. Your family will never know you are feeding them healthier food because it simply tastes so good. Make this Chicken Pot Pie recipe and tell me it isn't one of the best things you've ever tasted!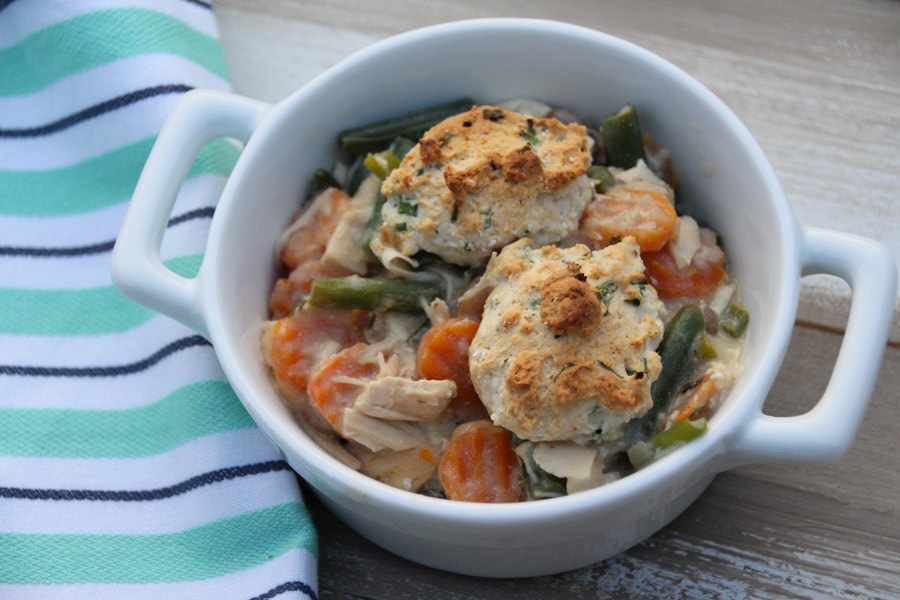 There are actually hundreds of Weight Watchers recipes! I try to gather the best ones I find and share them here with you. If you find one you love, please send me a link so I can try it, too. I am always looking for a new recipe to try.
Eat Weight Watchers Cookies & Still Lose Weight
Those delicious little treats that we just can't escape are perfectly fine to eat as long as we follow our points. Thankfully, there are ways to enjoy your cookies and still lose weight. Just make sure to save a few points for dessert!
Weight Watchers Cookies Baking Tips
By the way, if you have a cookie monster in your house (like I do), just make a double batch and freeze any of these so you can pull them out for the family. If there are healthier cookies readily available, there's no need to buy the higher calorie versions, right?
Also, make sure you have a good quality cookie sheet. You'll want even baking for your delicious treats. A cookie sheet that doesn't distribute heating evenly can ruin half the cookies you spent time making.
If baking has never been your thing, maybe you just need better instruction. One of my favorite baking supplies companies is giving away an eBook and it's absolutely free! Get your FREE "How to Bake" e-book or just Learn more! Let me know if you try to get it and the offer is over and I'll see if I can help!
25 Decadent Weight Watchers Cookie Recipes
Peanut Butter Chocolate Chip Cookies | Food, Fun & Faraway Places
Light, cakey, and delicious, these not-too-sweet cookies are only 2 points and less than 80 calories each! I can't stop eating them! This one of my favorite WW Freestyle cookie recipes!
This batter can be frozen, too, so make an extra batch and toss that Weight Watchers cookie dough in the freezer for next time.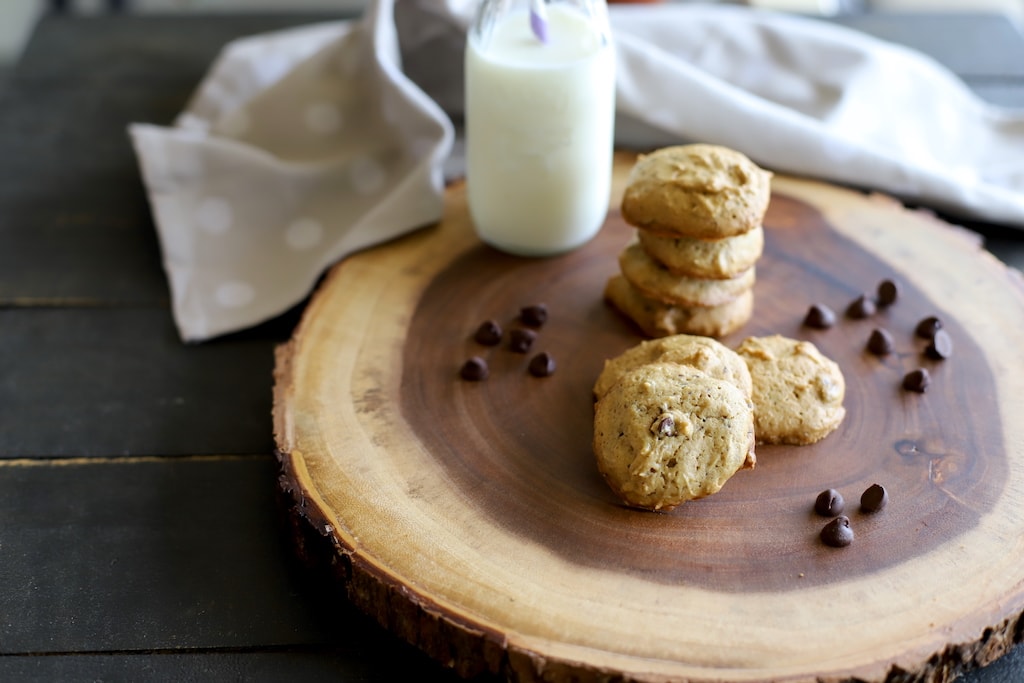 Chocolate Chip Cookies | Laaloosh
Soft and chewy with tons of gooey, rich chocolate chips, this recipe produces the perfect cookie for those times when you're counting points. Let me introduce you to a recipe for 3 Weight Watchers Points chocolate chip cookies!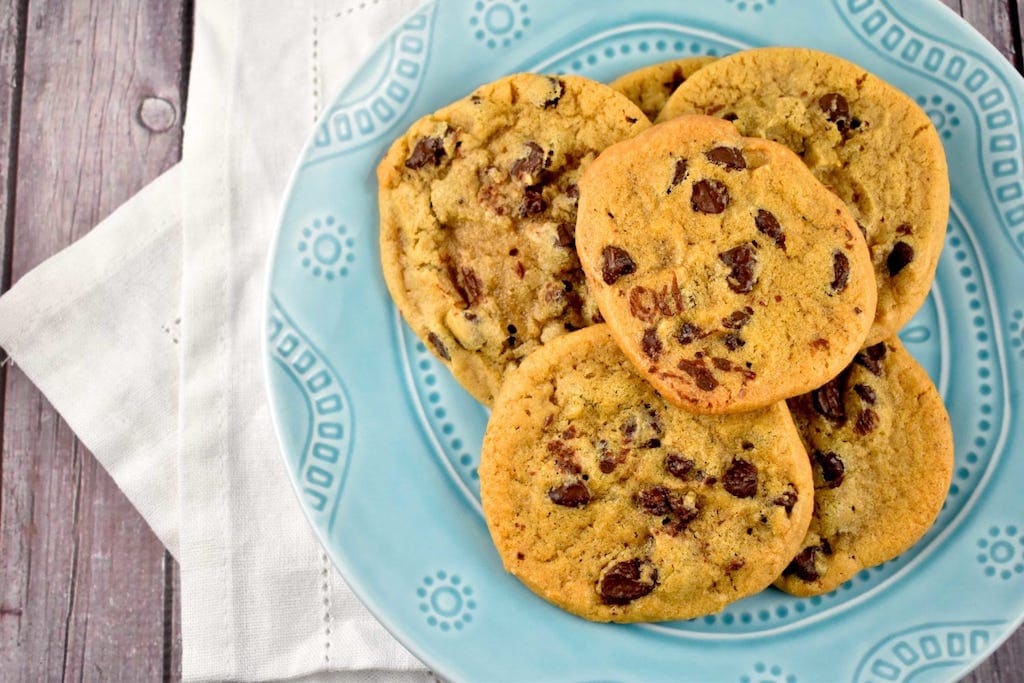 Healthy Chocolate Clusters | Food Meanderings
Need a quick and healthy snack that you can take on the go? At only 4 Weight Watchers points these chocolate clusters are just the thing you're looking for!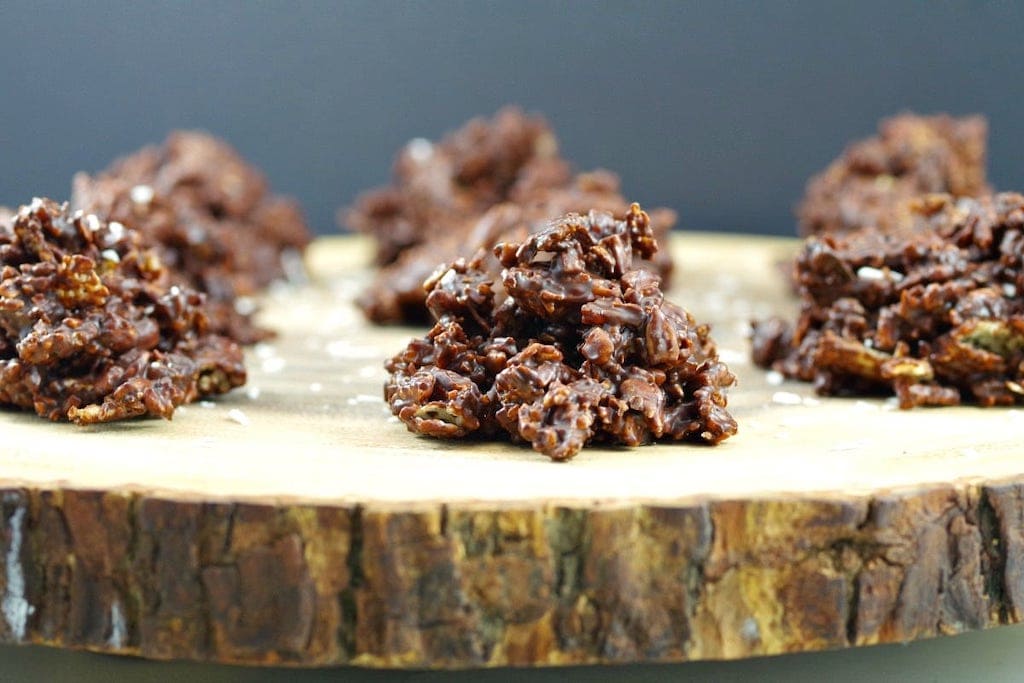 Cake Mix Pumpkin Cookies | Mission to Save
Pumpkin cookies aren't just a treat for Halloween. This soft, delicious cookie will put a smile on your face worthy of the happiest Jack-O-Lantern any time of the year!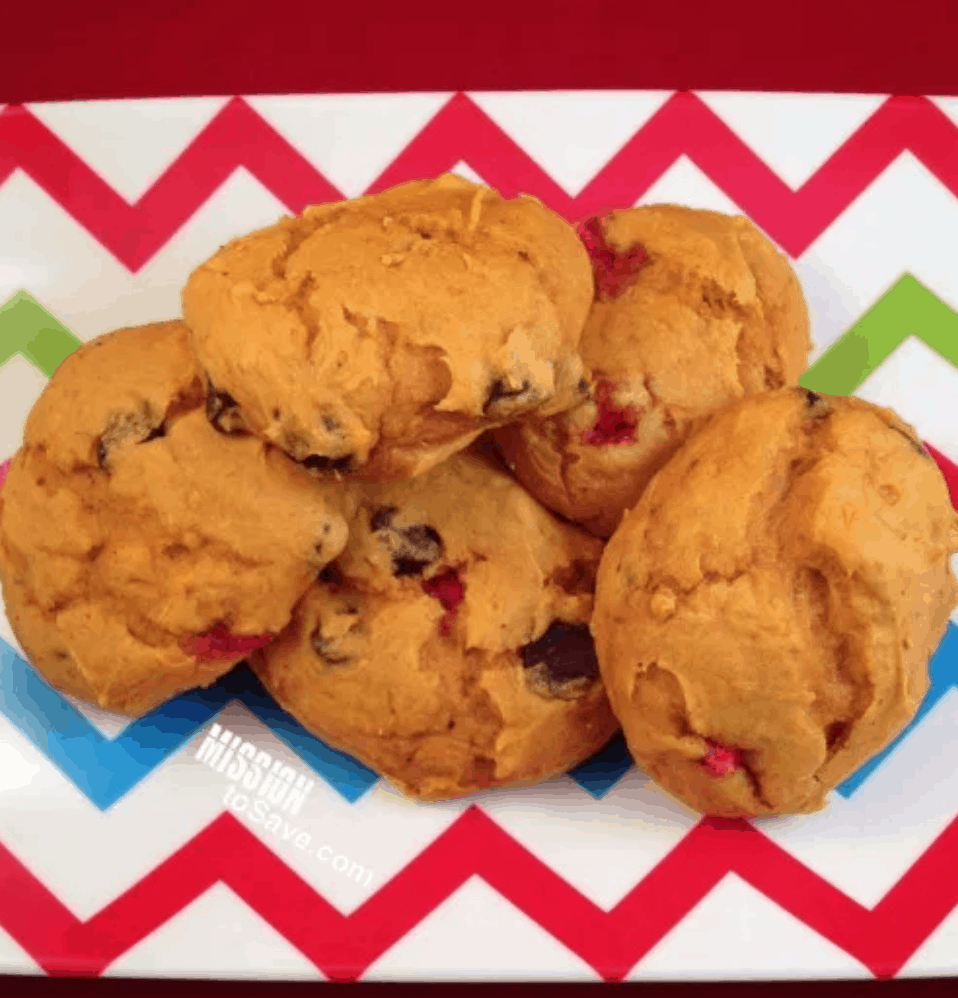 Breakfast Cookies | Cafe Delites
With just 2 ingredients you won't find an easier, or tastier, breakfast cookie recipe anywhere! Your whole family will enjoy these healthy treats!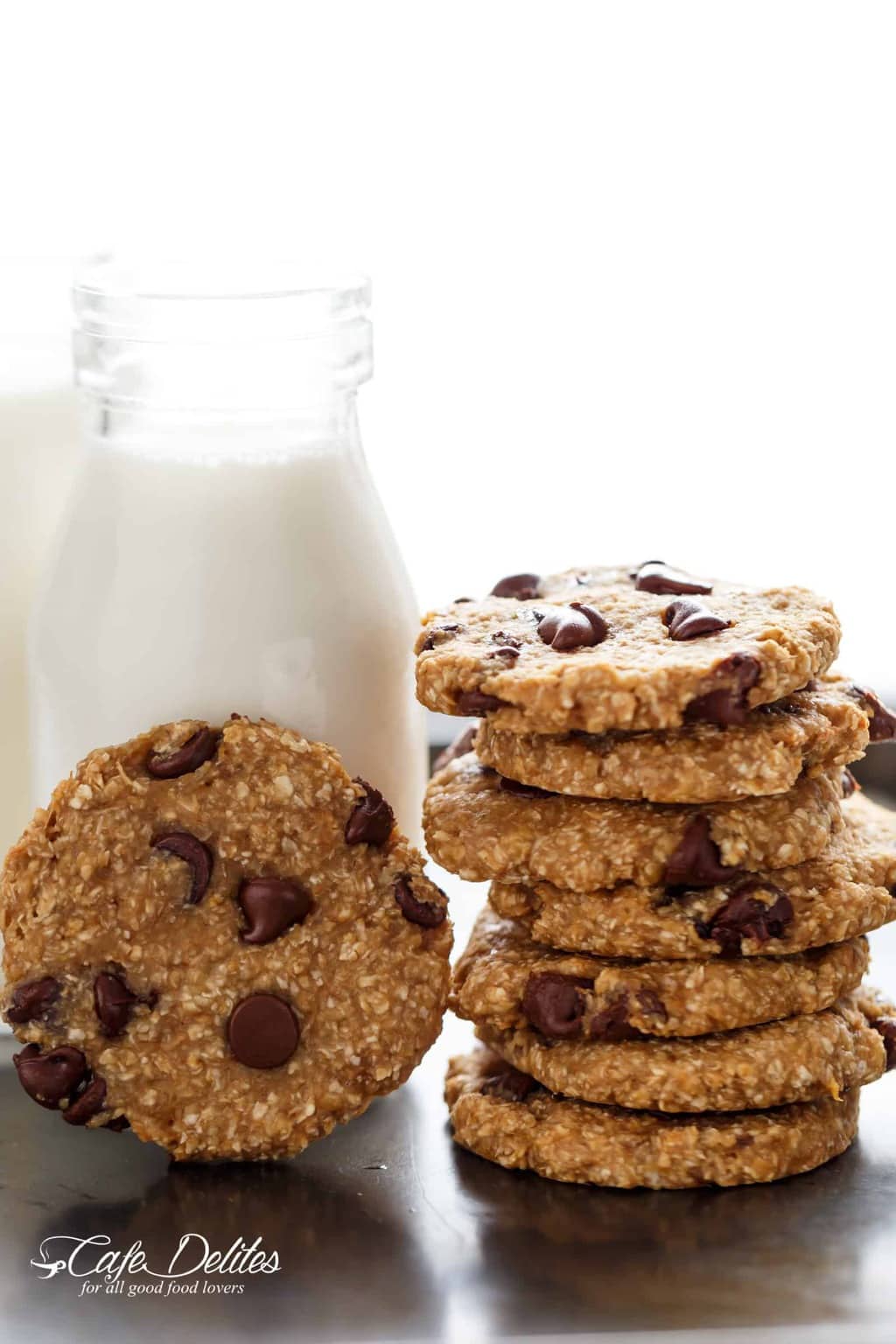 White Chocolate Chip & Salted Peanuts Cookies | Simple Nourished Living

Loaded with tiny chocolate chips and heaps of peanuts, you'll love these sweet and savory cookies. And they're a Weight Watcher dieter's dream at only 4 points!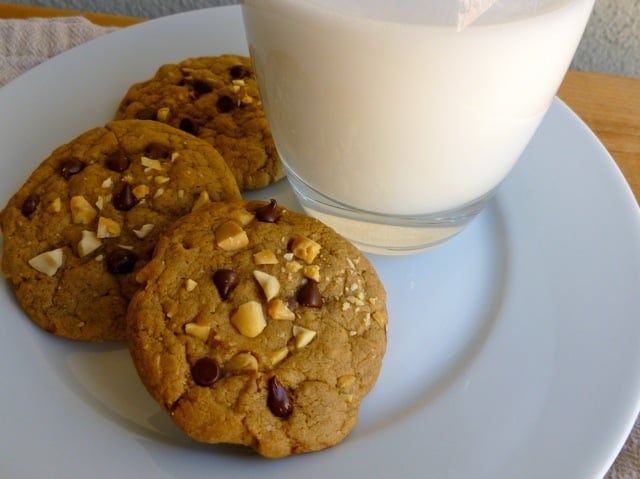 Pumpkin Spice Cookies | Stockpiling Moms
Pumpkin and spice is a perfect combination, especially when it's a 2 ingredient 2 Weight Watchers point delicious cookie recipe! So easy and so delicious, you'll want to make these fall favorites all year round!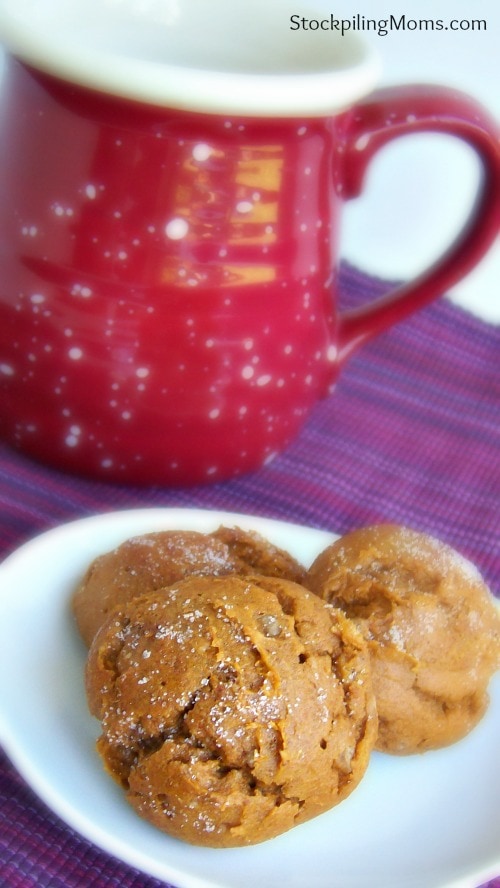 Caramel Cookies | iSave A to Z
These 1 point Weight Watchers cookies are so rich and delicious you won't believe your tastebuds! And they'll disappear so fast you won't believe your eyes.
Chocolate Chip Meringue Cookies | Live Laugh Rowe
Light and fluffy dollops of meringue that make a home for sweet and creamy chocolate chips are the perfect little cookie for any occasion! And only 2 Weight Watchers points per cookie!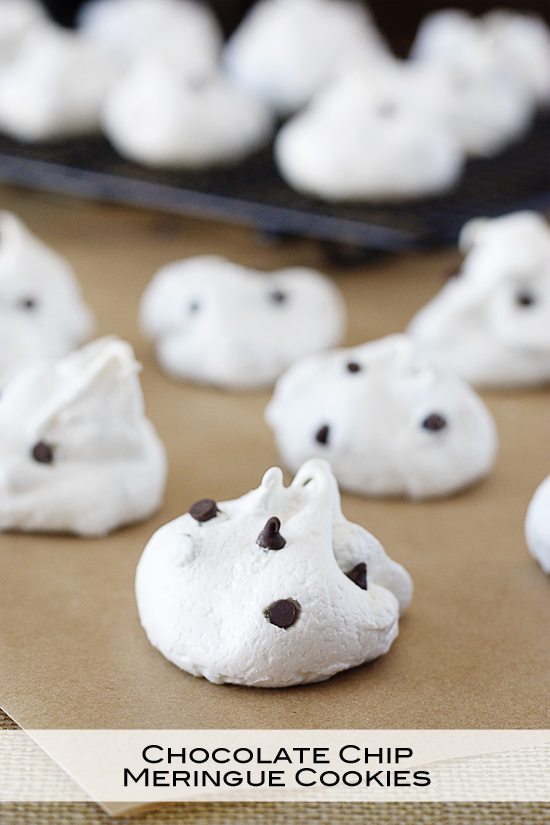 Easy Strawberry Shortcake Cookies | Simple Nourished Living
Everyone loves strawberry shortcake, and now you can have those same flavors in a cookie for just 3 Weight Watchers points!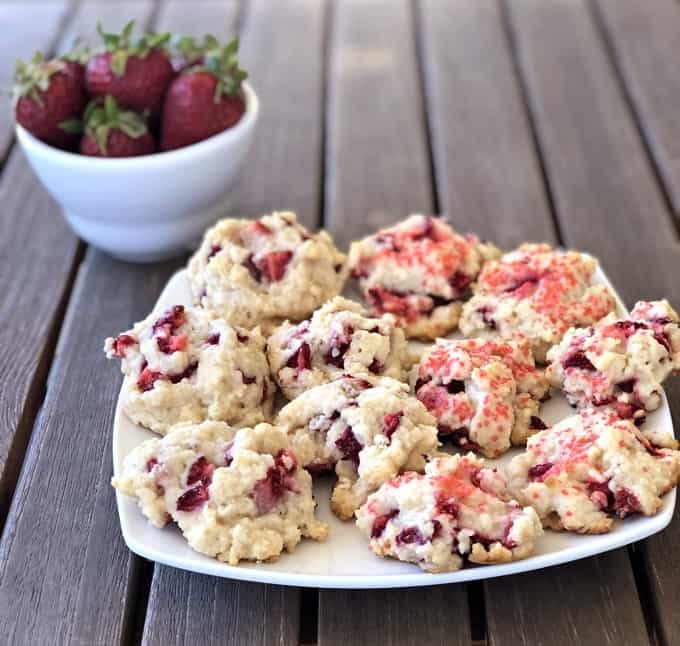 Oatmeal Pecan Lacey Cookies | All Things Heart and Home
Soft and chewy, crisp and crunchy, all in one delicious little gluten-free cookie! These are the perfect size for an after-dinner treat or a midnight snack! This will be your favorite out of all the Weight Watchers oatmeal cookies recipes!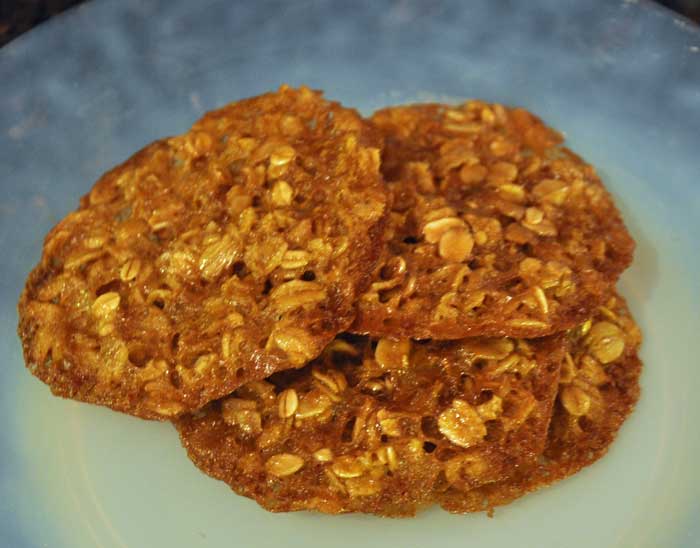 Butterscotch Pillows | Skinny Kitchen
Mmmmm….just the name Butterscotch Pillows sounds too decadent to be allowed on any diet! These tiny clouds of lusciousness have just one Weight Watchers point so you can indulge without a bit of guilt!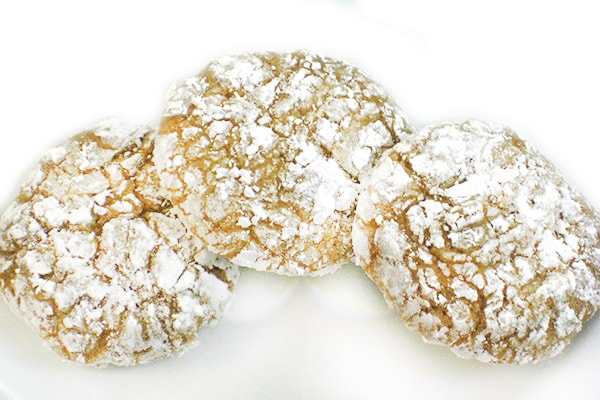 Nutella Thumbprints | Emily Bites
Tiny rich and creamy helpings of Nutella sit atop these chocolatey little cookies! So scrumptious and delicious these little gems are great for a party tray or a Tuesday night snack!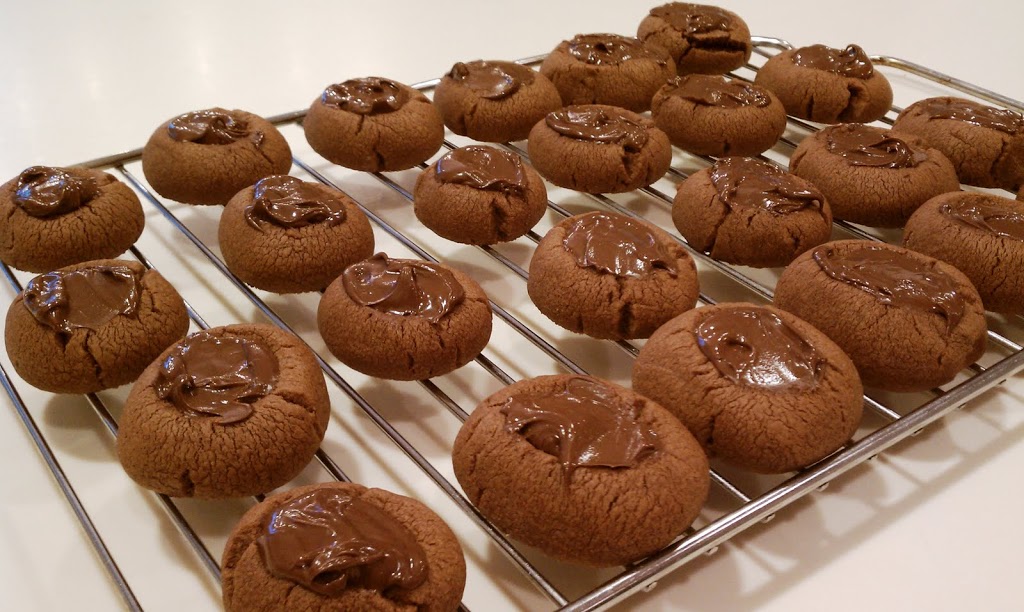 White Chocolate Oatmeal Lace Cookies | Skinnytaste
A light and delicate cookie with a bold taste everyone will love! Make sure you make enough to share! They're delicious and can even be made gluten-free!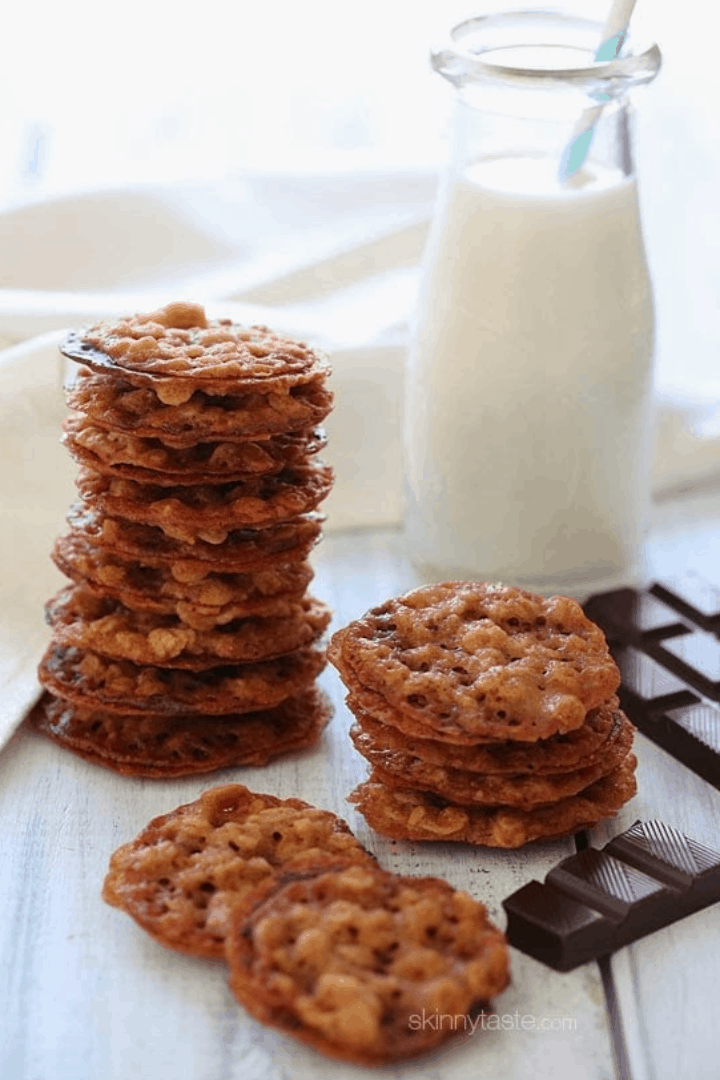 Healthy No Bake Cookies | Housewives of Frederick County
These cookies being so easy makes this a popular favorite Weight Watchers dessert. No baking required! Don't they look delicious?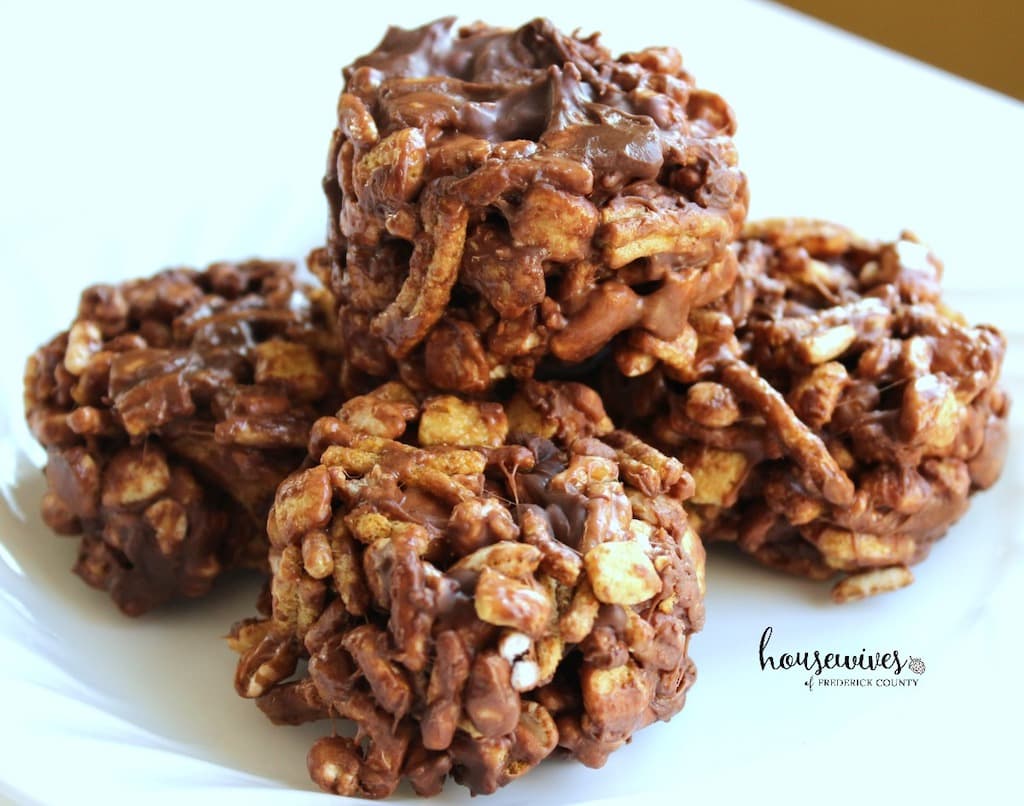 Apple Pie Cookies | You Brew My Tea
The apple pie flavor of these cookies makes them an easy favorite for an afternoon snack with a cup of tea. You're going to love these!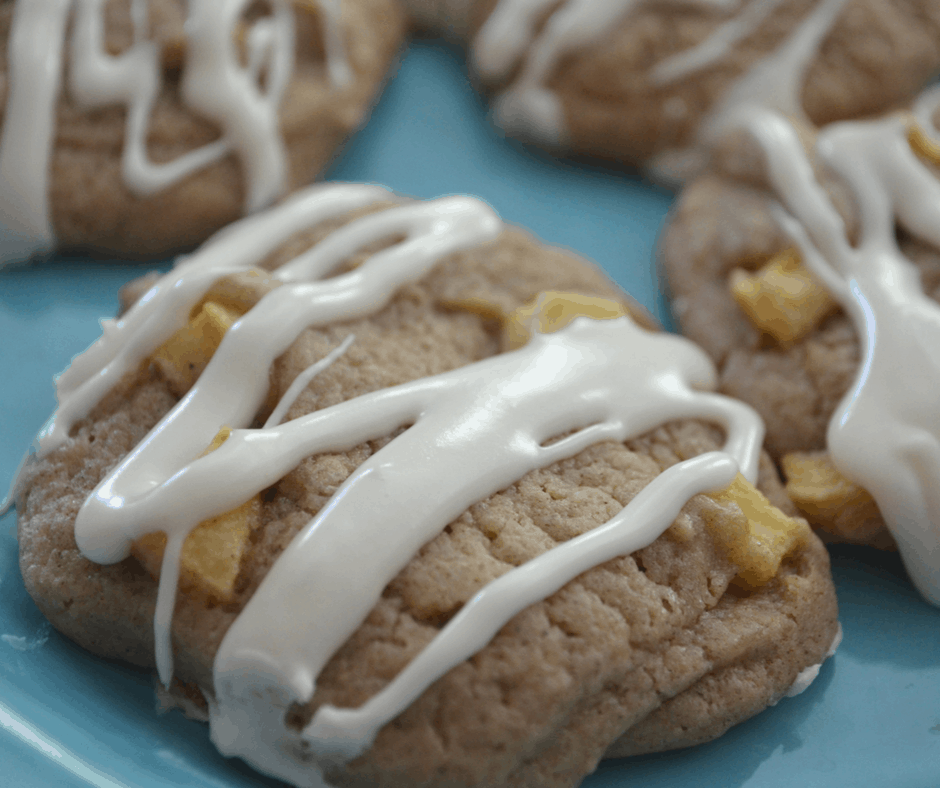 Chocolate Chip Cookies | Slap Dash Mom
What could be better than chocolate chip cookies when you're in the mood for a cookie? These are perfection and only 6 points per serving.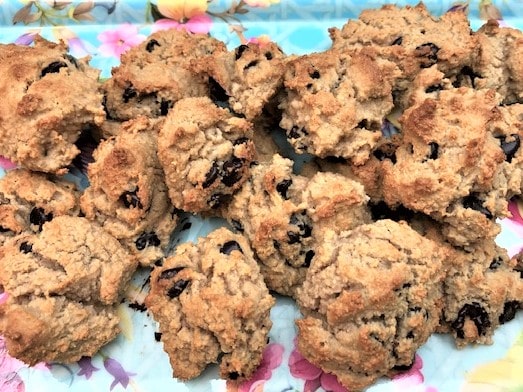 Healthy Flourless Chocolate Cowboy Cookies | Amy's Healthy Baking
I seriously want to stop what I'm doing right now and make these and spend the rest of the day eating every single one. But that won't help my diet, even if they are only 88 calories and 4 Smartpoints. Don't they look incredible?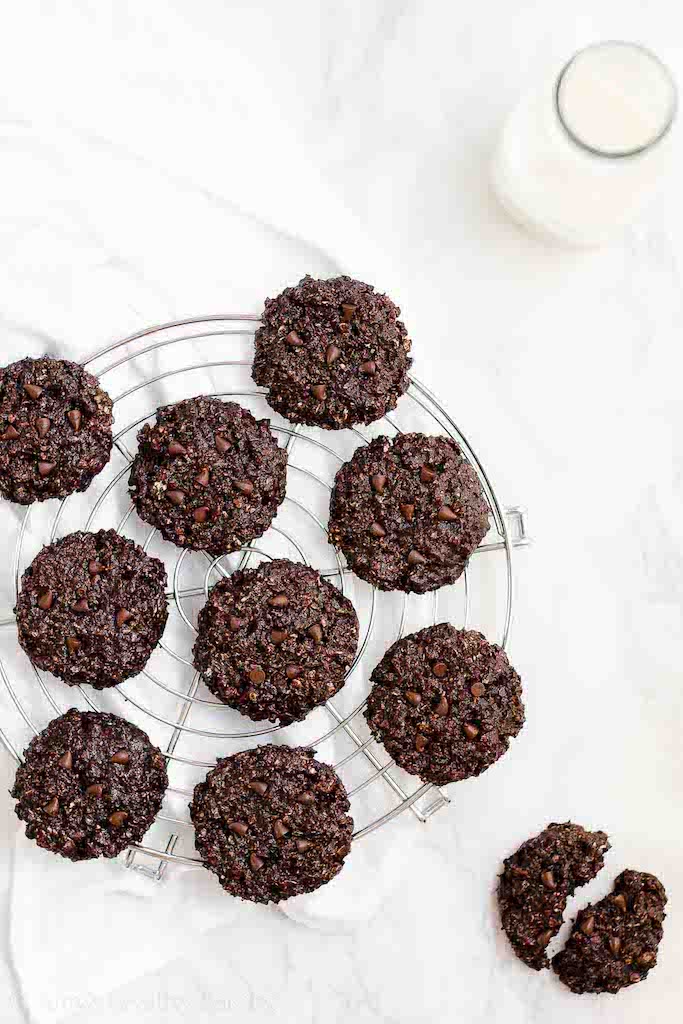 Weight Watchers Gingerbread Cookies | Midlife Healthy Living
Gingerbread may be popular around Christmas, but it's delicious all year long! You can make these in any shape for any time of year.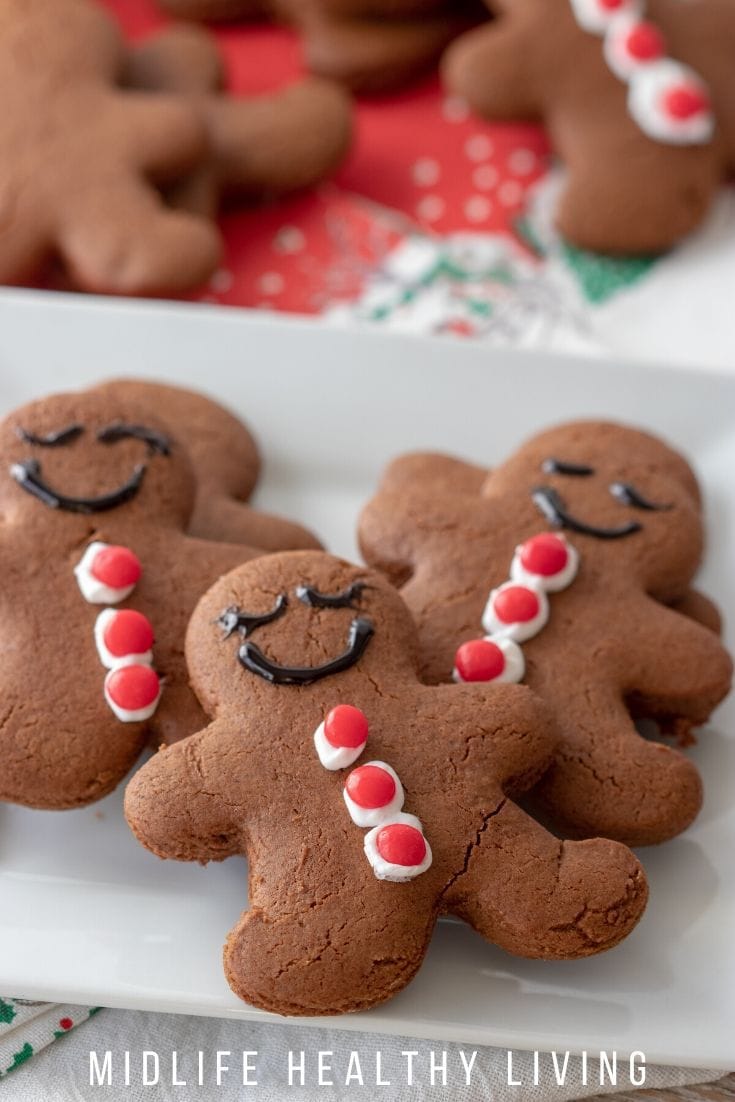 Strawberry Cake Mix Cookies | You Brew My Tea
Pick up some cake mix and these will be ready this afternoon! Everyone will love these cookies and no one will know they are healthier!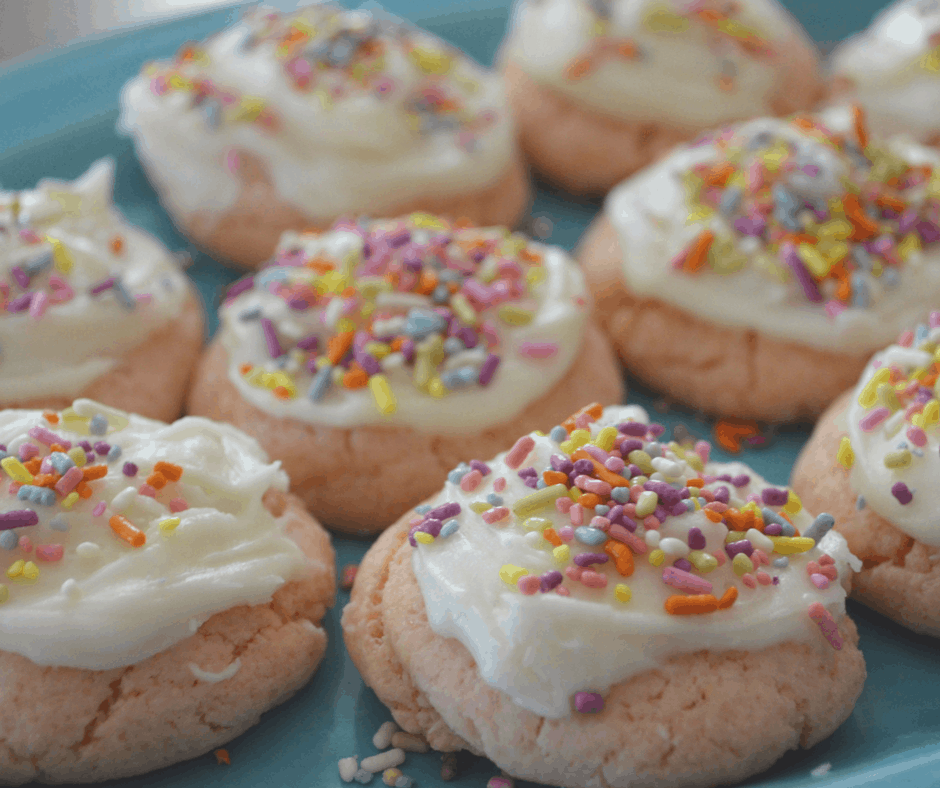 Lemon Lime Cookie Crisps | Live Laugh Rowe Who else loves lemon desserts? It's the perfect way to end dinner, in my humble opinion. These cookies are so light and delicious!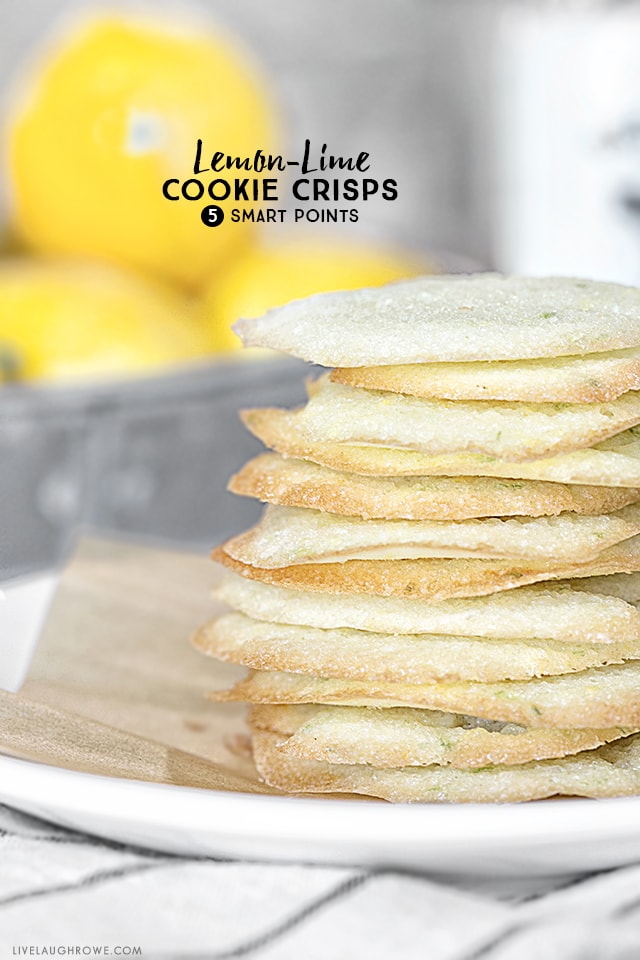 Weight Watchers Peanut Butter Protein Bites | My Crazy Good Life
This is such a satisfying dessert, and it will curb that hunger as well as take care of the craving for something sweet.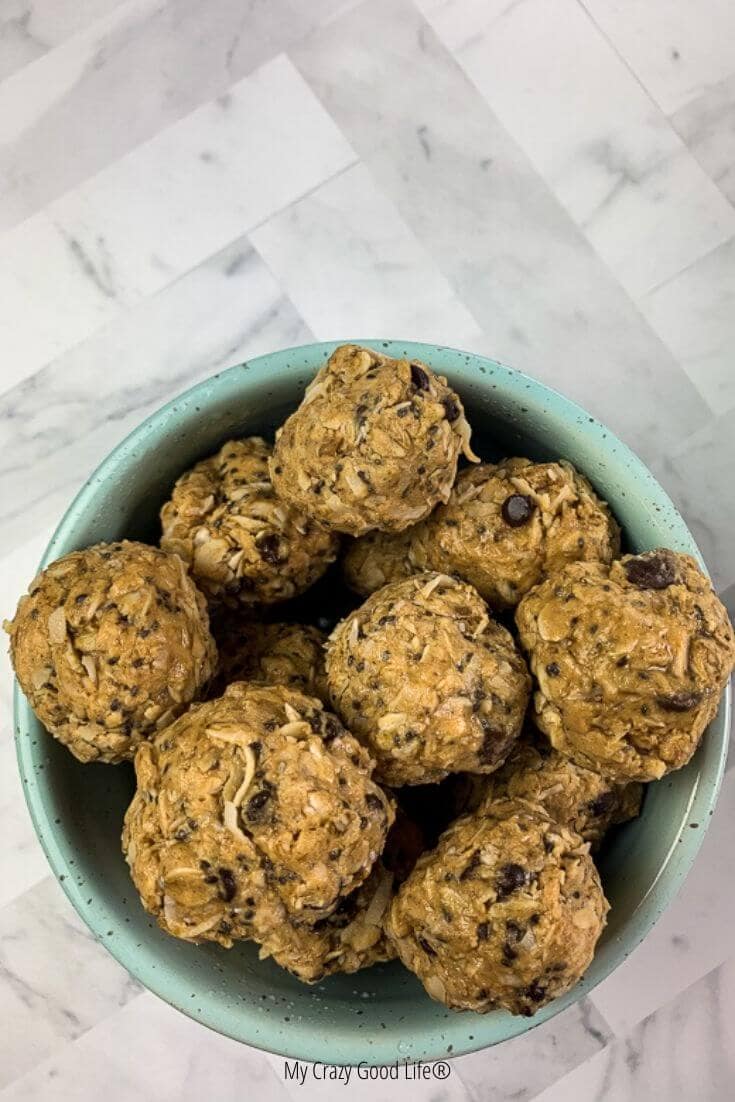 Healthy Oatmeal Cookies | Drizzle Me Skinny
Oatmeal cookies are my favorite. So many people think you can't have your favorite desserts on Weight Watchers, but you totally can.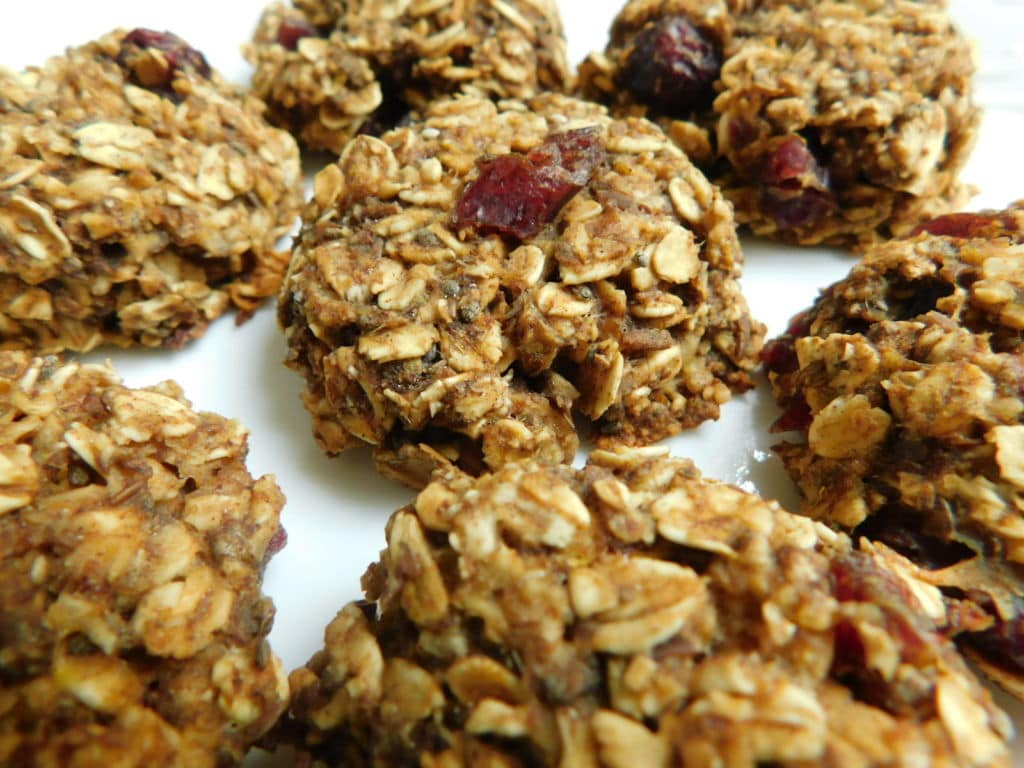 Weight Watchers No Bake Chocolate Peanut Butter Cookie | Recipe Diaries
Aren't chocolate and peanut butter a match made in heaven? Add a little crunch and you've got the perfect cookie!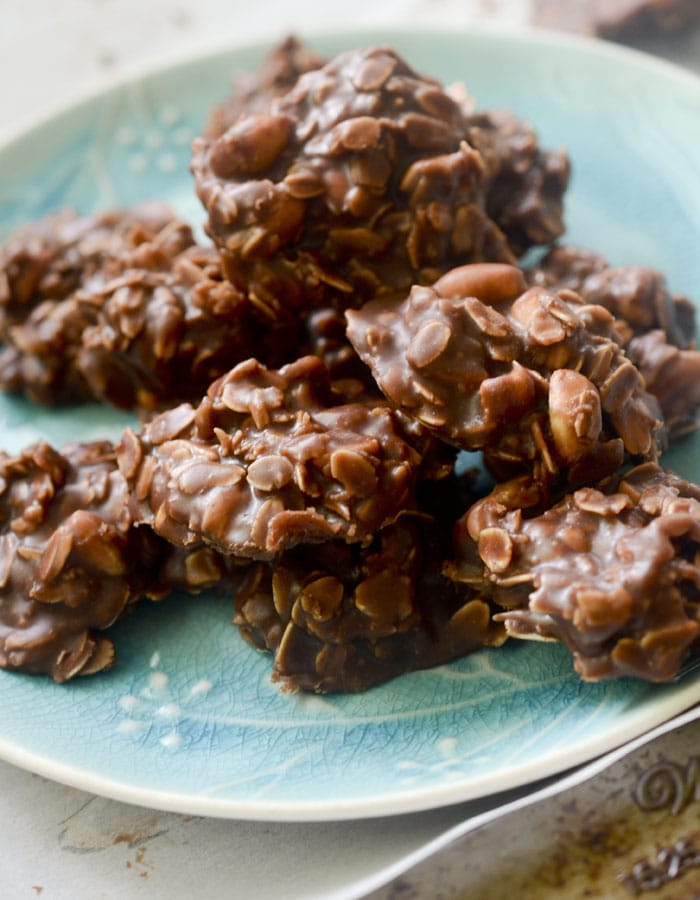 4 Ingredient Flourless Peanut Butter Cookies | Simple Nourished Living
This is one of my favorite sites for healthier recipes, and you'll want to double this batch. So good!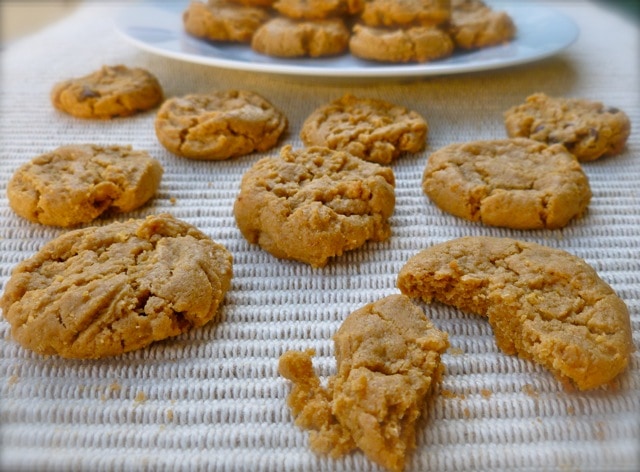 2 Ingredient Pumpkin Cookies | Cook Eat Go
I can eat pumpkin all year long. I don't need to wait for the sign that fall is here and Starbucks has PSL on the menu! I might just make these today!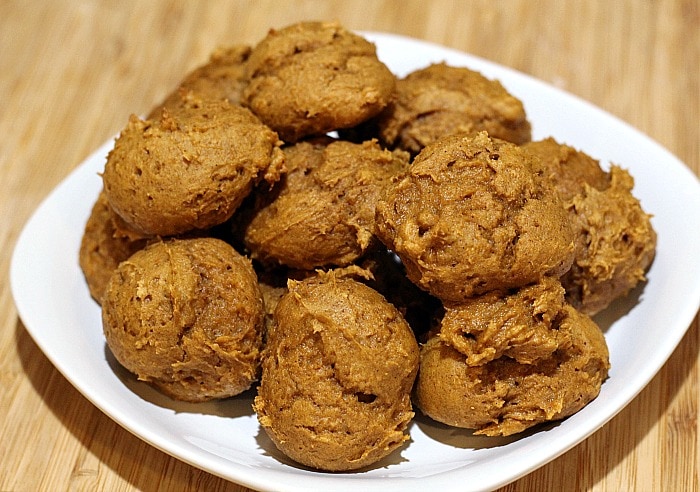 Weight Watchers Oatmeal Raisin Cookies | The Staten Island Family
At just 2 points each, this recipe for oatmeal raisin cookies is a keeper! Oatmeal is a good-for-you ingredient, so no guilt here at all!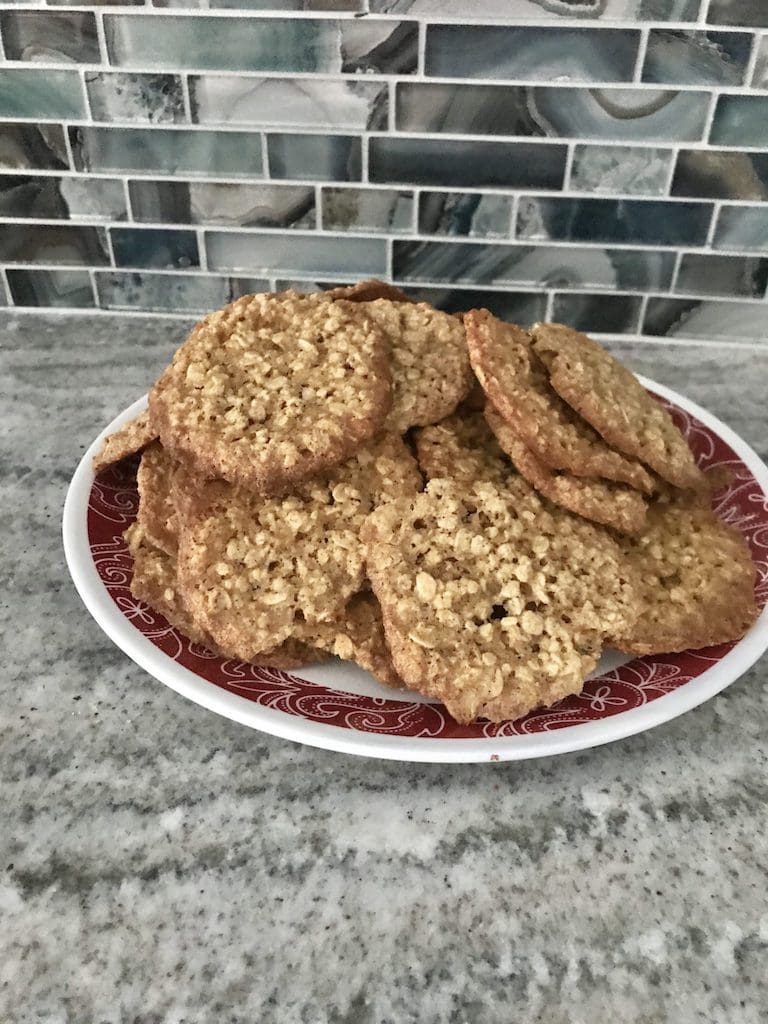 Weight Watchers Brownie Cookies | KimInspired DIY
A brownie in a cookie! And these delicious morsels are made with almond flour, so even better, and just 3 Smartpoints!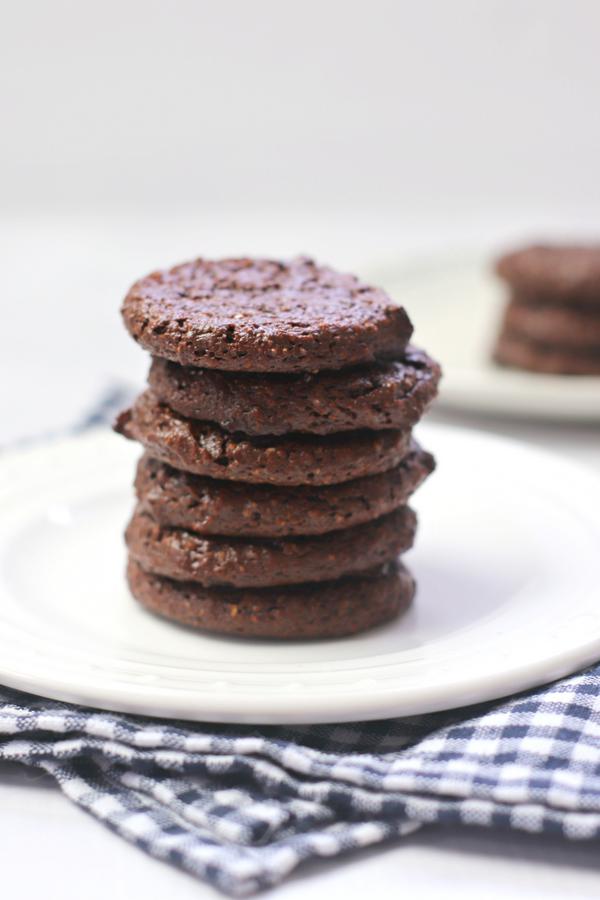 Almond Apple Cookies | Simple Nourished Living
Apples and nuts go so well together, and the almonds in these cookies make them perfect with a cup of tea in the afternoon.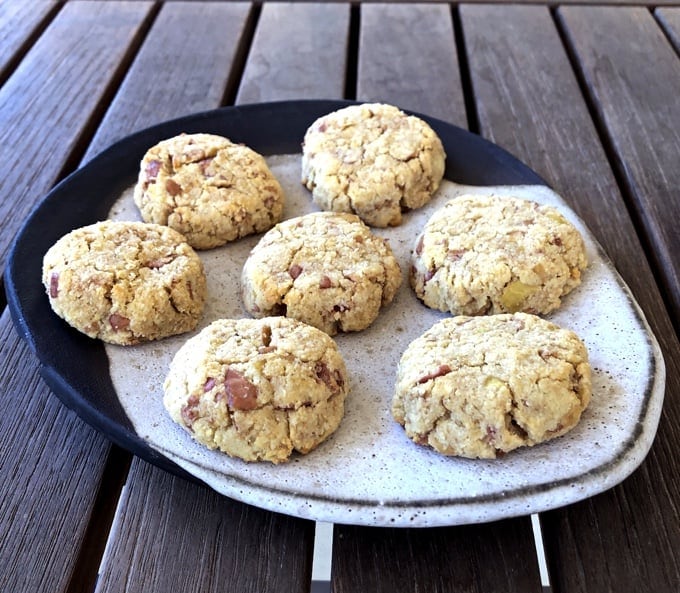 Sprinkled Chocolate Fudge Cookie Bites | Persnickety Plates
These would be great for the holidays, but change up the sprinkles for another color or leave them out completely for chocolatey deliciousness!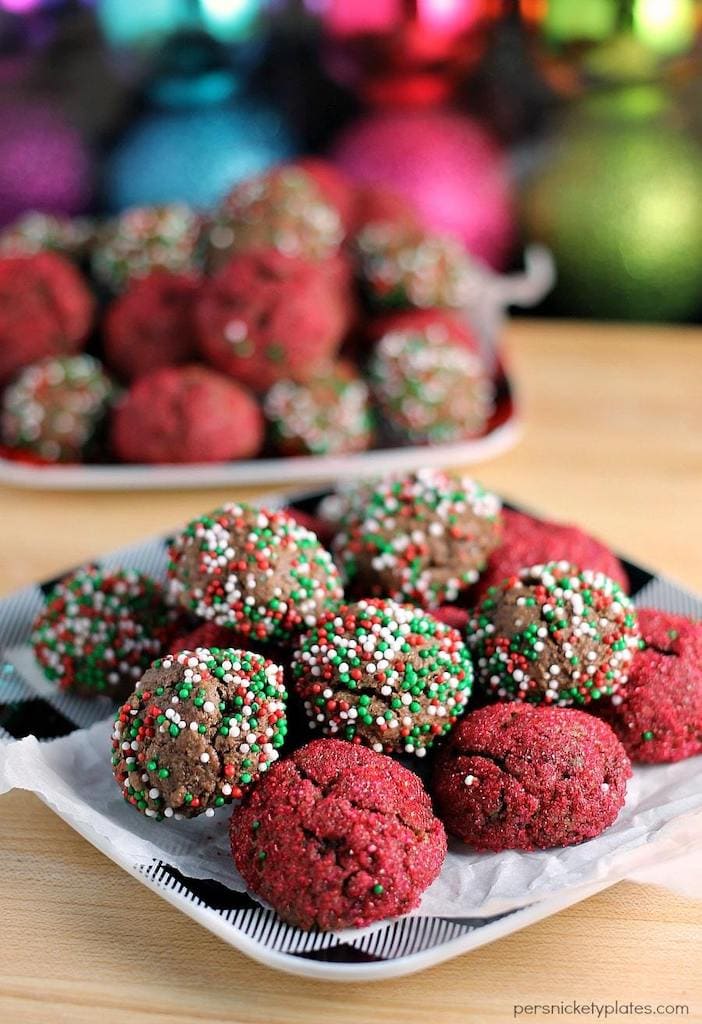 Holiday Biscotti | Food Meanderings
And speaking of the holiday, this is another one that's perfect for Christmas giving or any time of year! Who else loves to dip their biscotti?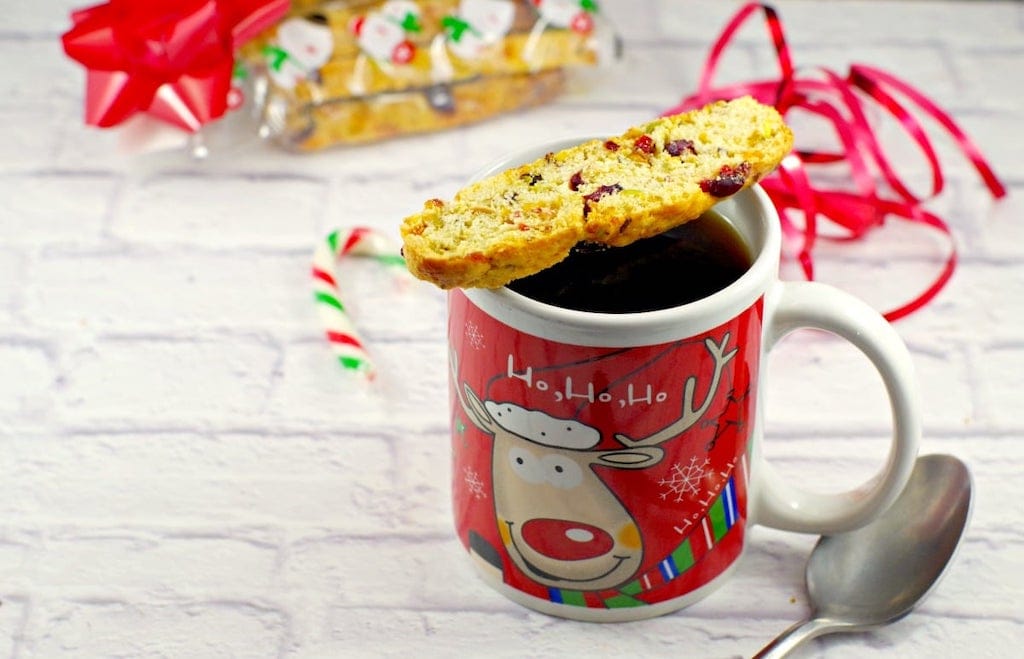 There are so many ways to satisfy that sweet tooth while staying on track with Weight Watchers. All you need are the right recipes to help you get started!
I hope these decadent Weight Watchers cookie recipes are just the thing to let you have your sweets and still lose weight. But there are more than cookies when you're craving something sweet!
Other Weight Watchers Desserts
In the mood for something sweet but not really craving a cookie? I'm sure you'll find at least a few new favorites on this list of Weight Watchers desserts. If it's chocolate you're looking for, take a look at this list of nothing but Weight Watchers chocolate desserts.
Savory Weight Watchers Recipes
Breakfast is an important meal, and you'll have loads of choices with these breakfast bread recipes. Check out these delicious dinner recipes for the crockpot, all with points values.
Looking for easy lunch ideas? Try these wraps! Think you can't eat Italian on this plan? You can with these Italian Weight Watchers recipes.
Throwing a party or like to graze for dinner? Check out this list of Weight Watchers appetizers.
And remember, if you're busy and don't have time for baking, pick up the best store-bought cookies for Weight Watchers! They come in a variety of flavors like oat and chocolate chip and mint cookie crisp. And these chocolate mini caramel bars are heavenly! For a nice variety of treats, try this WW Sweet Variety Pack.