Who knew Weight Watchers Meals for the Crockpot could be so easy? Some of the best recipes are those that let the ingredients meld together over time. All of the following recipes are amazing and show you that you don't have to spend hours in the kitchen to make healthy recipes that help you lose weight.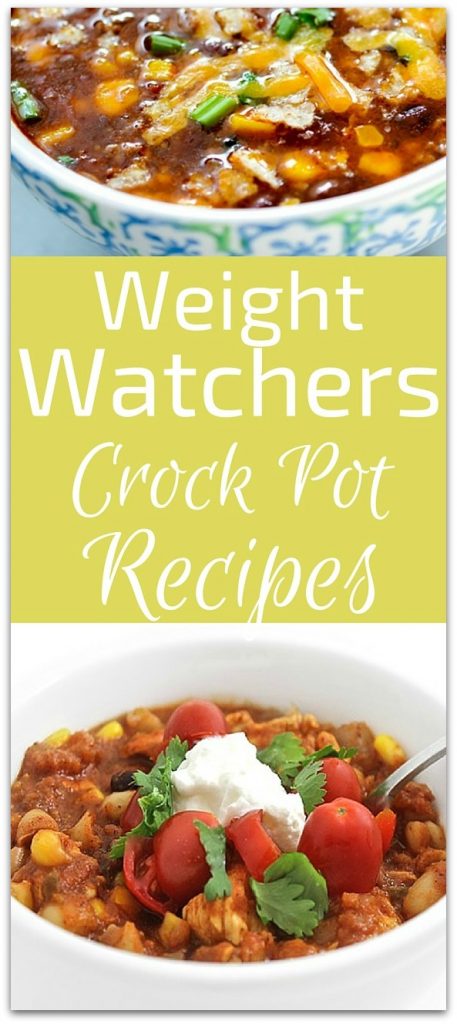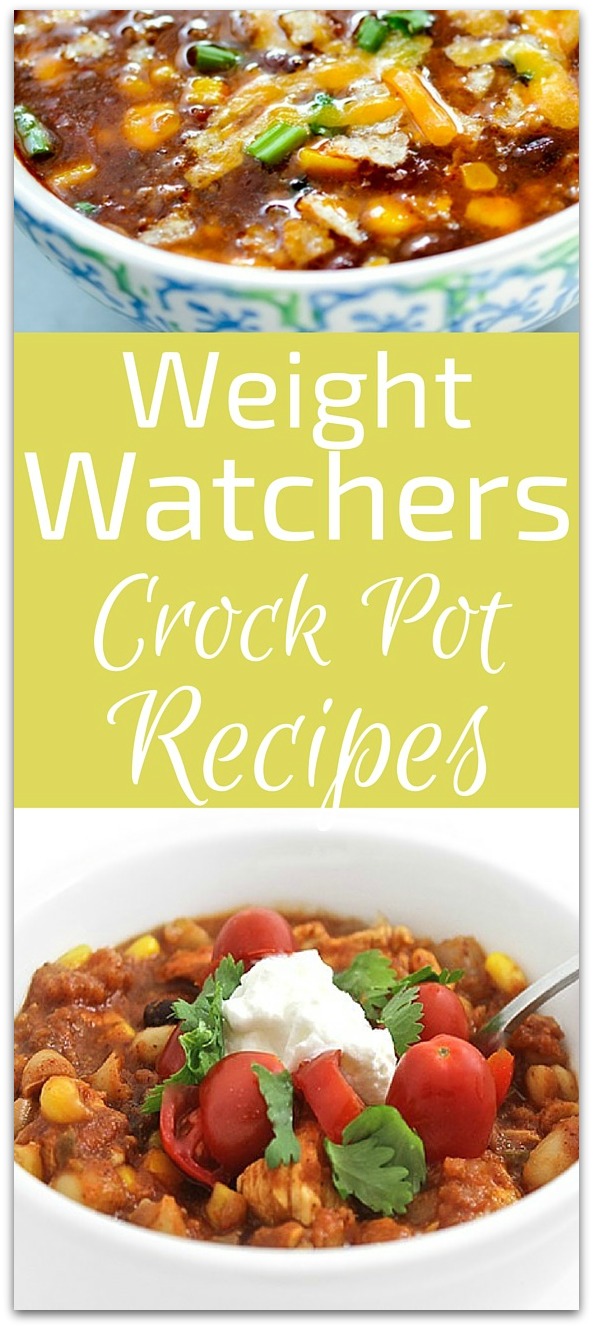 Why I love my Crock Pot
The best tool we have for those recipes is a CrockPot. With Crockpot recipes, the flavor transforms into something amazing. 
The name Crockpot actually refers to a specific brand of slow cooker. I actually have a CrockPot, but I've owned other types of slow cookers, too.
Some of the newer brands give you extra options, like the ability to brown the food right in the slow cooker, a step I've always had to do on the stove before adding the ingredients into the slow cooker.
Of course, you will spend a little more for the extra options, but in my opinion, it really is worth the ability to save time and not having to wash another pan.
Though there are countless recipes for slow cooker and crockpot recipes, many of them are pretty high in calories and fat. Have no fear, the 18 recipes below work with the Weight Watchers diet plan. 
As long as you're counting those points, you will probably lose the weight. The slow cooker really is a mom's best friend, too, as your family will love all these recipes, too.
As I always say, no one has to know these are Weight Watchers recipes. We'll keep it our secret.
18 Weight Watchers Meals for the Crock Pot
Slow Cooker Taco Soup | Recipe Diaries
Balsamic Braised Beef | Simple Nourished Living
Chunky Chicken Chili | Skinny Kitchen
Thai Peanut Chicken | Emily Bites
Cauliflower Fried Rice | Skinny MS
Sesame Ginger Chicken | Slender Kitchen
Vegetable Barley Soup | Cookin' Canuck
Slow Cooker Chicken and Gravy | Weight Watcher Mom 2
Slow Cooker Gumbo | It All Started With Paint
Crock Pot Teriyaki Chicken | Flavorite
Crock Pot Chicken Verde | You Brew My Tea
Vegetable Minestrone Soup | Laaloosh
Tex Mex Chicken and Beans | Recipe Girl
Black Eyed Peas with Ham | Danica's Daily
Sweet and Sour Chicken | Kitchme
Olive Garden Slow Cooker Pasta Fagioli | WW Recipes 7
Honey Balsamic Pork | If You Have an Egg
Cuban Style Pork and Sweet Potato Slow Cooker Stew  | Weight Watchers
Looking for more delicious Weight Watchers recipes? This Chicken Pot Pie is my latest favorite.
Try these Weight Watchers Breakfast Bread recipes if you're looking for a quick grab and go meal.
Who doesn't love pizza? We've got 20 amazing pizza recipes for an easy Weight Watchers lunch or dinner.
You'll love these Weight Watchers Brownie recipes, too!
Use the LiveStrong My Plate App
EXTRA TIP: I recently discovered a really cool app that helps with counting calories. This is not a Weight Watchers app, but if you are eating Weight Watchers recipes, they are naturally going to be low in calories.
I've been eating meals made using Weight Watchers recipes and tracking them in the free LiveStrong My Plate app and it's been really helpful to me. Give it a try and see if it helps you keep track. Good luck!
There you have it! Those are the best crock pot Weight Watchers recipes around. My personal favorite is the Tex Mex Chicken, it is so flavorful and saves me loads of time.  Which is your favorite? I'd love to pin your recipes too, so please share!