I'm so glad there are so many Weight Watchers Patriotic recipes. The fourth of July no longer has to be a worry now that we have these recipes we can eat while on the program.
You can enjoy the party food with everyone else when you bring a Weight Watchers dish! Just be sure to bypass those other higher-calorie choices.
You'll find some pretty red white and blue recipes as well as traditional picnic dishes here. Enjoy the holiday!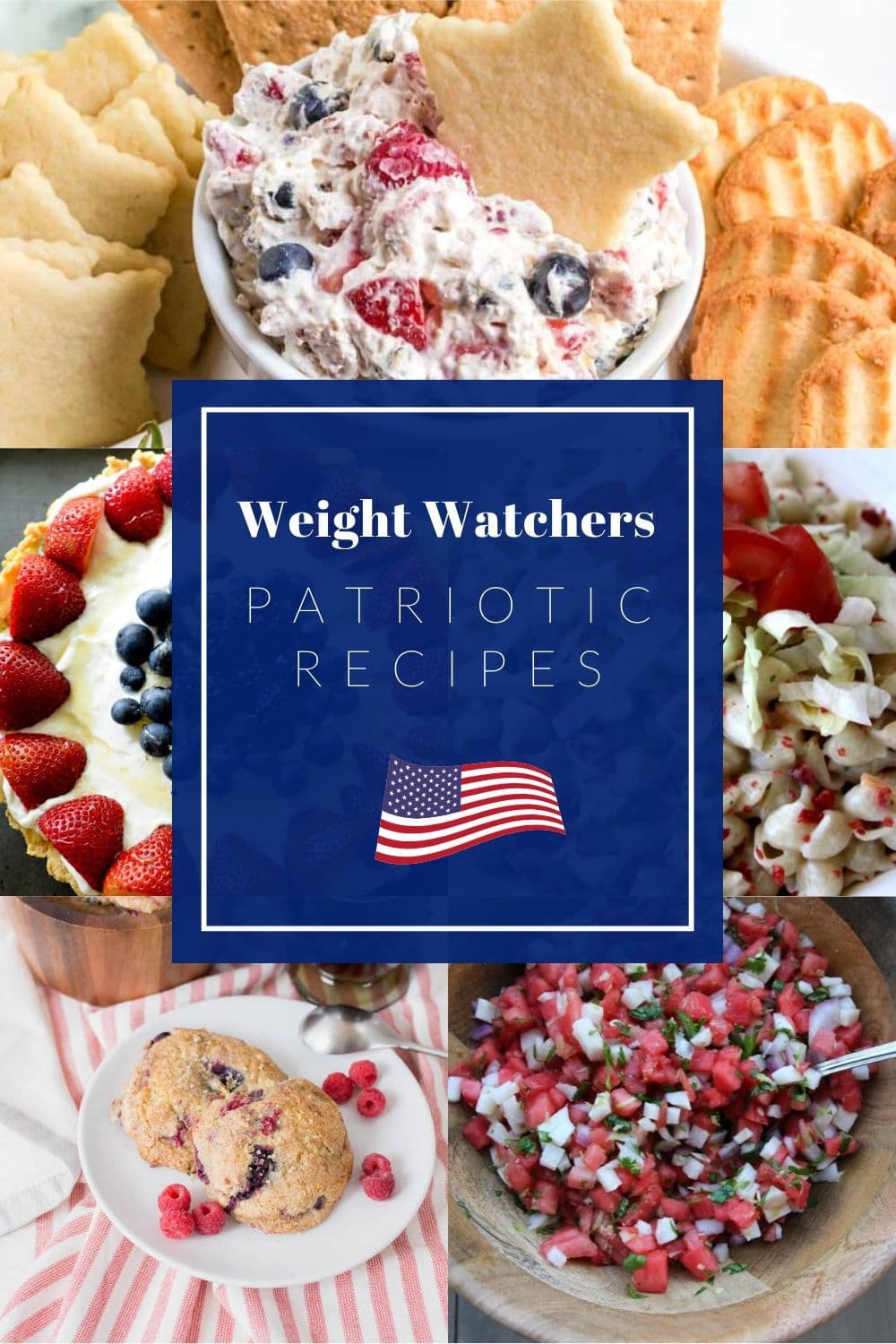 The Fourth of July is the perfect time to express your patriotism. Decorate your home in stars and stripes, host BBQ parties and end the holiday with a bang.
I remember my entire family going to my parent's house every Fourth of July. They lived right next to a huge pond in Maryland where the city shot off a huge fireworks display every year. My parents had a pool, and we could see the fireworks from the pool. Of course, growing up, all our friends would show up for the holiday.
Not only could we watch the fireworks without dealing too much with the crowds, but everyone would stick around for an hour or two after to avoid the heavy traffic leaving the pond area. It was a great time to throw burgers and hot dogs on the grill again or try a different dessert. Most people brought a dish to share, so there was always a lot of food. Those are some of my favorite memories.
The fear that some people have is that since they're on the Weight Watchers diet plan, they can't enjoy the delicious party foods. Luckily, there are plenty of recipes perfect for celebrating that work well for Weight Watchers, like the Paula Deen Mac and Cheese someone recreated to work within the points plan. Thank you!
So many people love this plan and have created delicious recipes that will have you so satisfied you won't miss those other foods at all. That means you can enjoy the festivities, picnics and BBQ parties just like everyone else.
20 Weight Watchers Patriotic Recipes
Mixed Berry Scones | Food, Fun & Faraway Places
Scones make the perfect light dessert, maybe even topped with a little fat-free ice cream or frozen yogurt.
I also like enjoying a scone for an afternoon snack, and they make an easy on the go breakfast, too. Just remember - adding anything takes those points up, so figure it into your total for the day.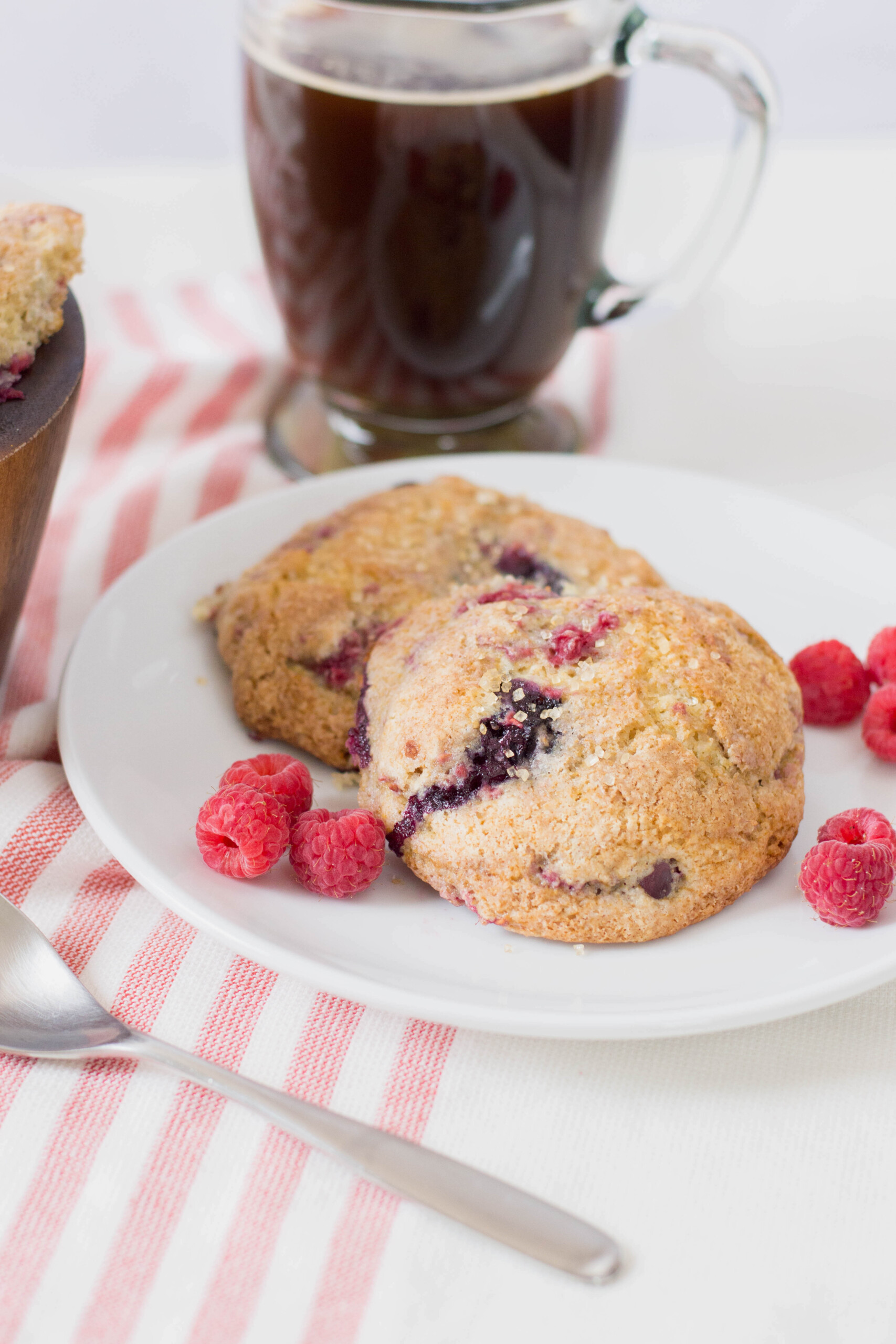 Watermelon Jicama Salsa | Food, Fun & Faraway Places
The first time I tasted this salsa on Carnival Cruise girls getaway, I knew I would be making it at home!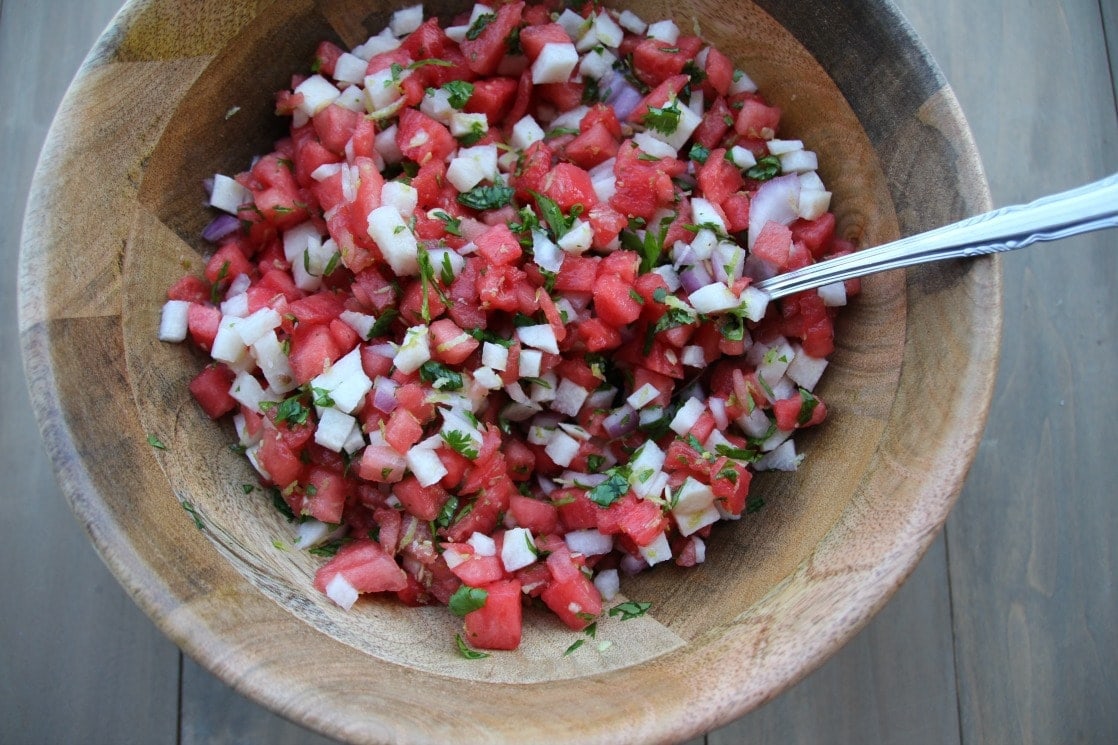 Peach Salsa | Food, Fun & Faraway Places
Fresh peaches make this salsa sooo good! This will be a new summertime favorite!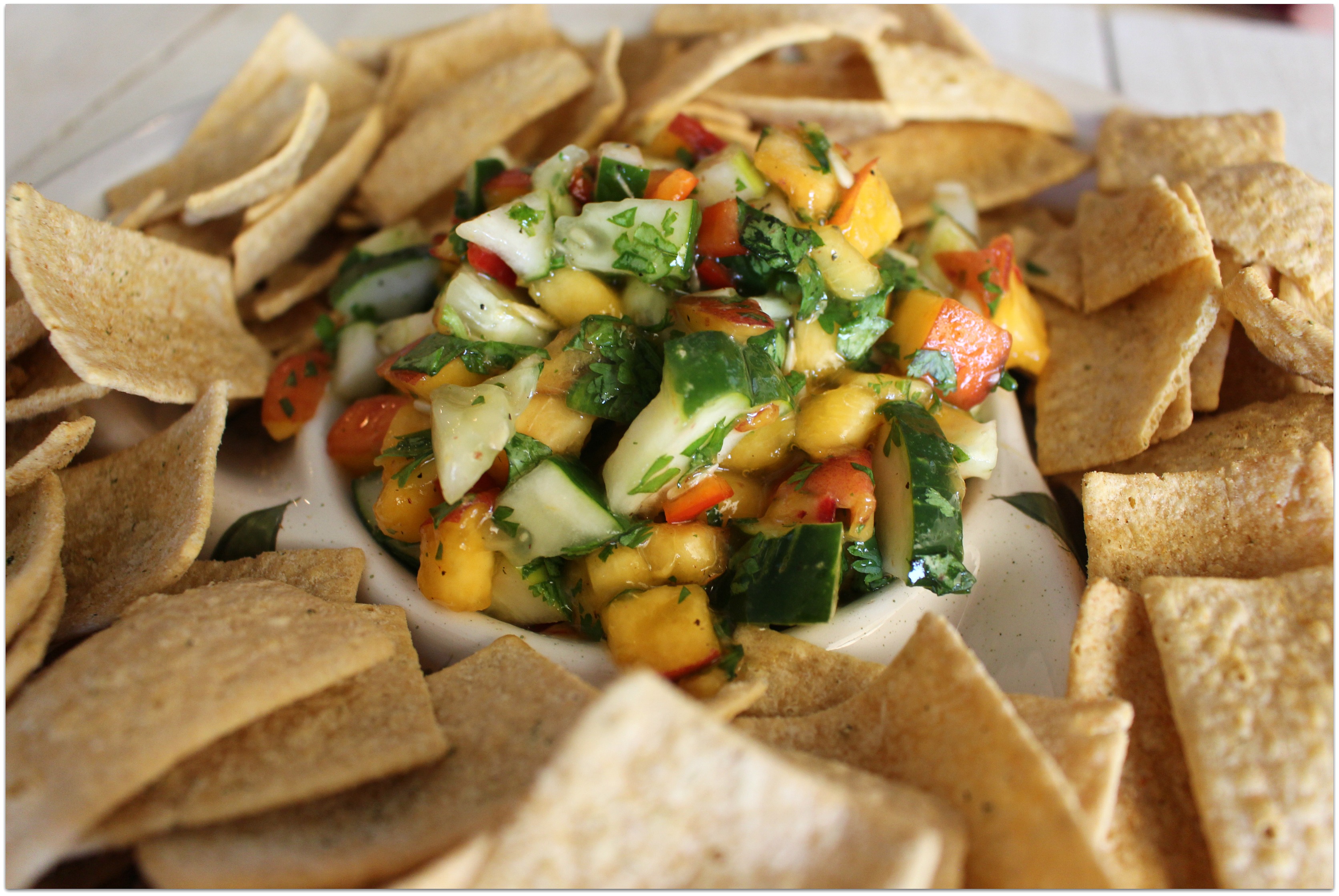 Red, White, and Blueberry Trifle | Skinnytaste
Delicious and easy berry trifle that makes a festive and fun dessert!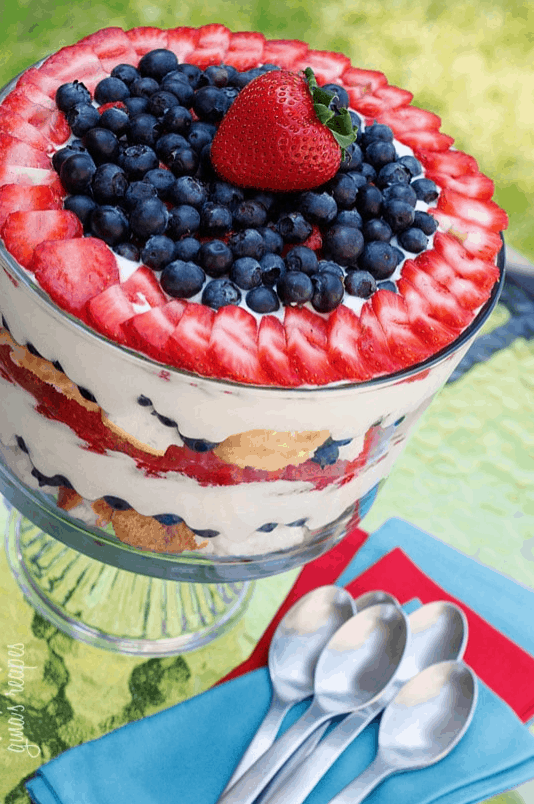 Cherry Pie Recipe | Mid Life Healthy Living
What's a patriotic holiday without cherry pie! These are easy to eat without utensils, too. Win-win!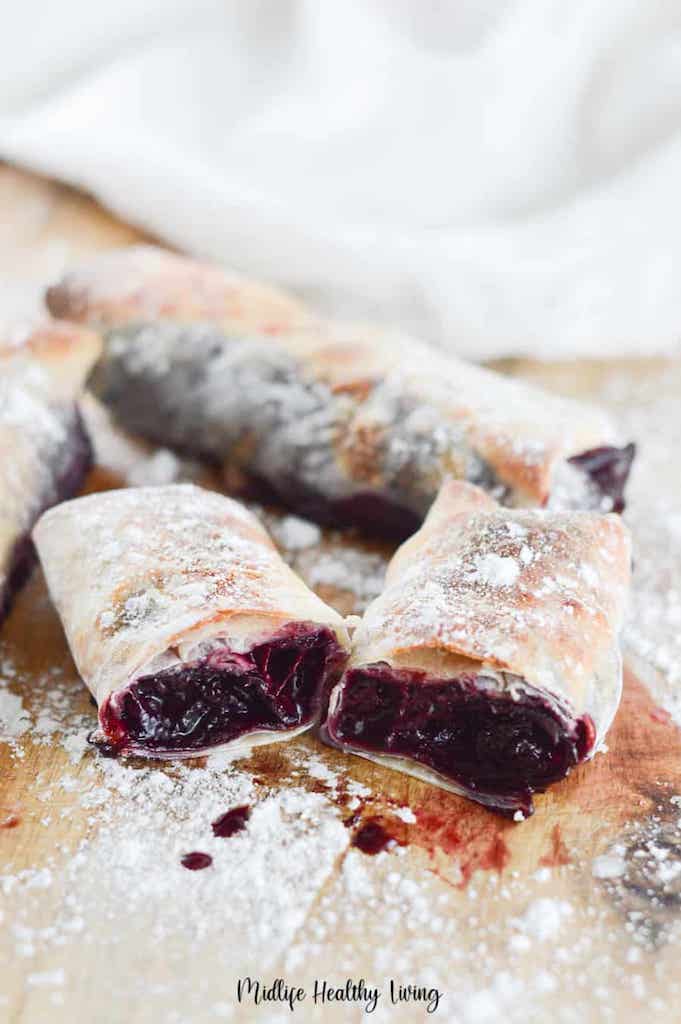 Easy Light Ricotta Cheesecake With Fresh Berries | Simple Nourished Living
Light and flavorful cheesecake that's the perfect centerpiece for your table!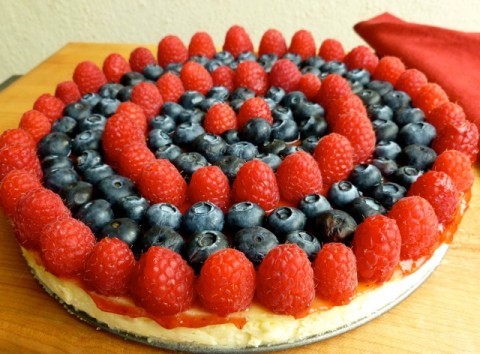 Berry Tart with Lemon Cookie Crust | Recipe Diaries
Lemons and berries are so delicious together and giving the crust the citrusy flavor is so smart!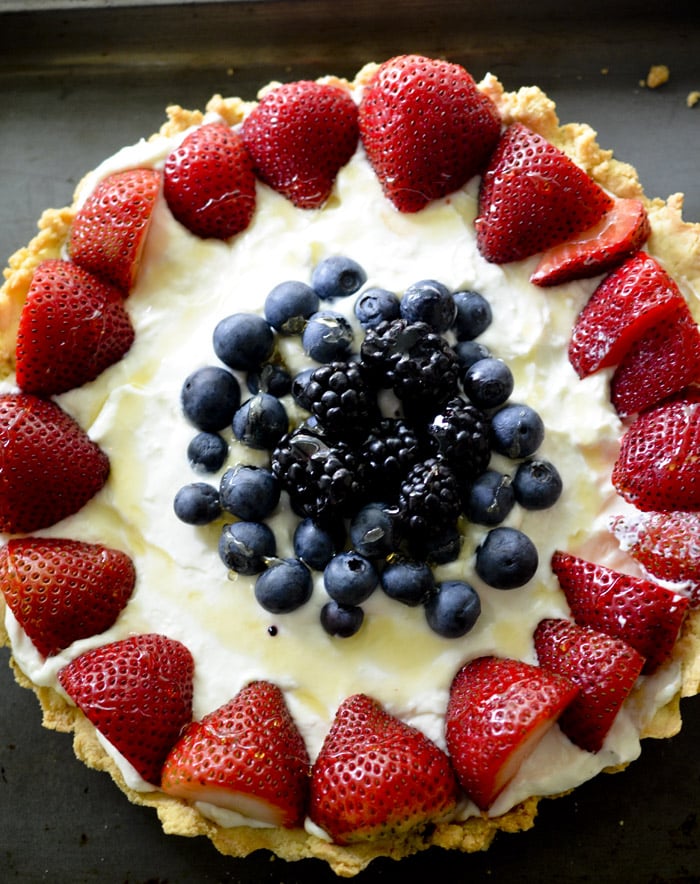 Triple Berry Fruit Dip | Tastes of Lizzy T
Fruit dip is such a fun dessert because no one expects it, right? The kids will really love this one, too.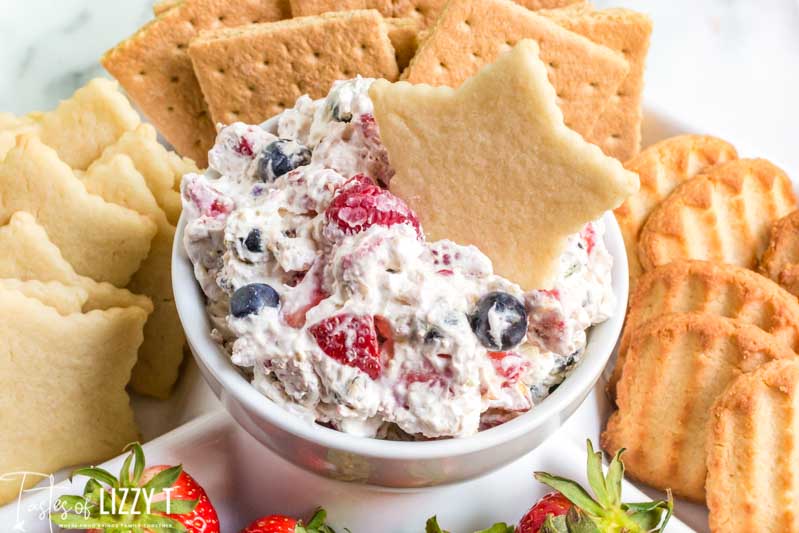 Southwestern Salad With Creamy Cilantro Dressing | Laaloosh
I love the creamy cilantro dressing on this salad and the grilled corn gives it such great flavor. It's easy to make and 1 Point!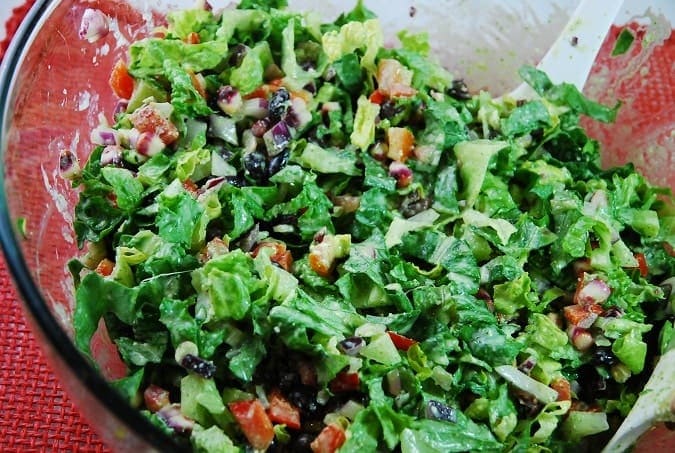 BLT Pasta Salad | Madame Deals
Did someone say bacon? That's not usually a word associated with Weight Watchers, but it is here, and it's yummy!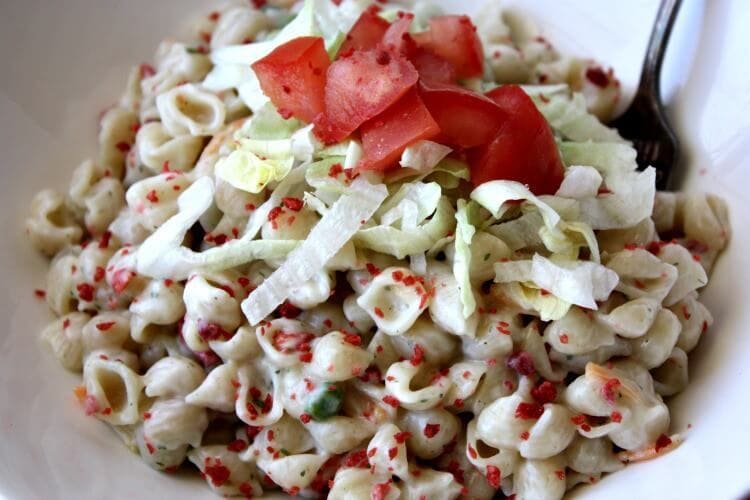 Weight Watchers Apple Slaw | Food
You must have slaw at any cookout or picnic. It would be un-American to leave this one out!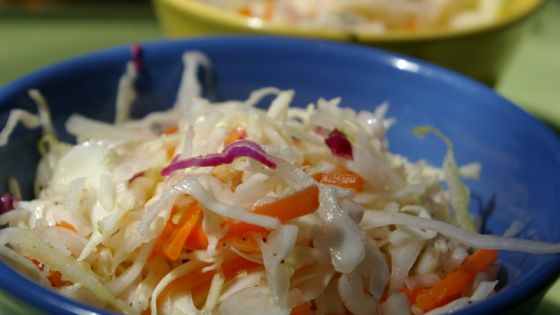 Caesar Salad on a Stick | Skinny Kitchen
This is like a kabob on a stick! So easy to make and transport for a party. They have great flavor and make a pretty presentation, too.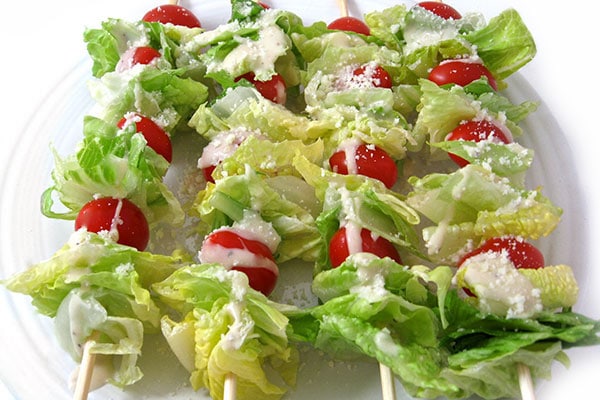 Guacamole | Skinnytaste
I saw the latest Skinny Taste cookbook at Target last week. It has so many great recipes for those of us who are trying to lose a few pounds. This guac is epic!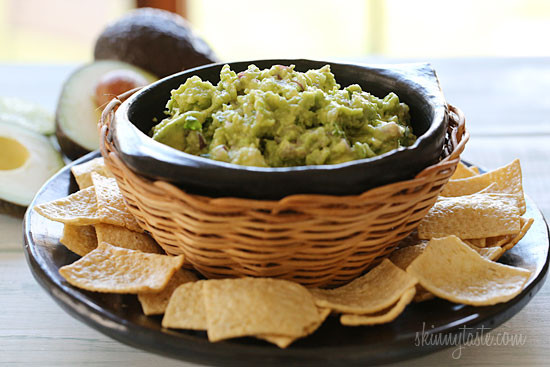 Strawberry Shortcake | Fynes Designs
Finally, a strawberry shortcake to round out your festive party!
Looking for more Weight Watchers Recipes? Try these Weight Watchers dinners your whole family will love! These sandwich wraps are perfect for a picnic or the beach. Looking for desserts? Check out these 20 Weight Watchers desserts, cupcakes or cookies.
And if you have a gluten allergy, try these fabulous gluten-free recipes following the Weight Watchers plan. There really is something for everyone following Weight Watchers. Enjoy!