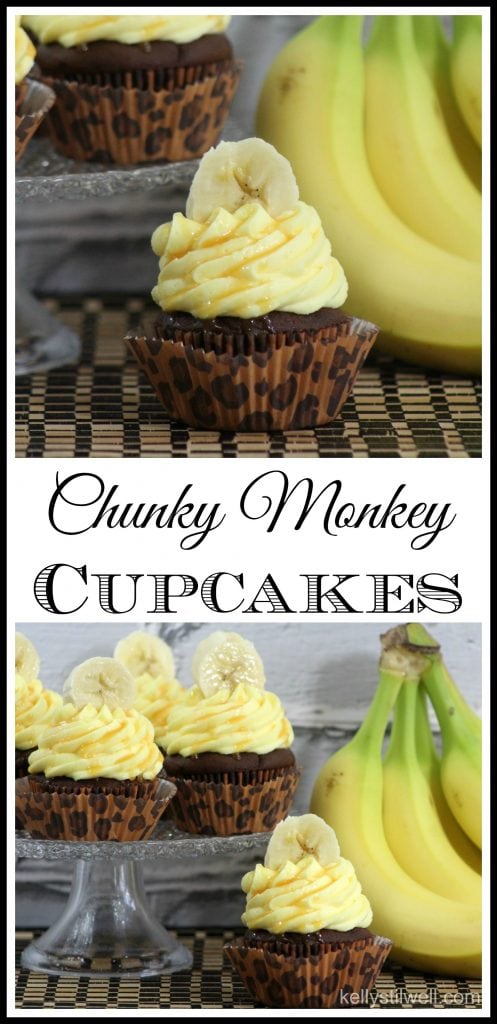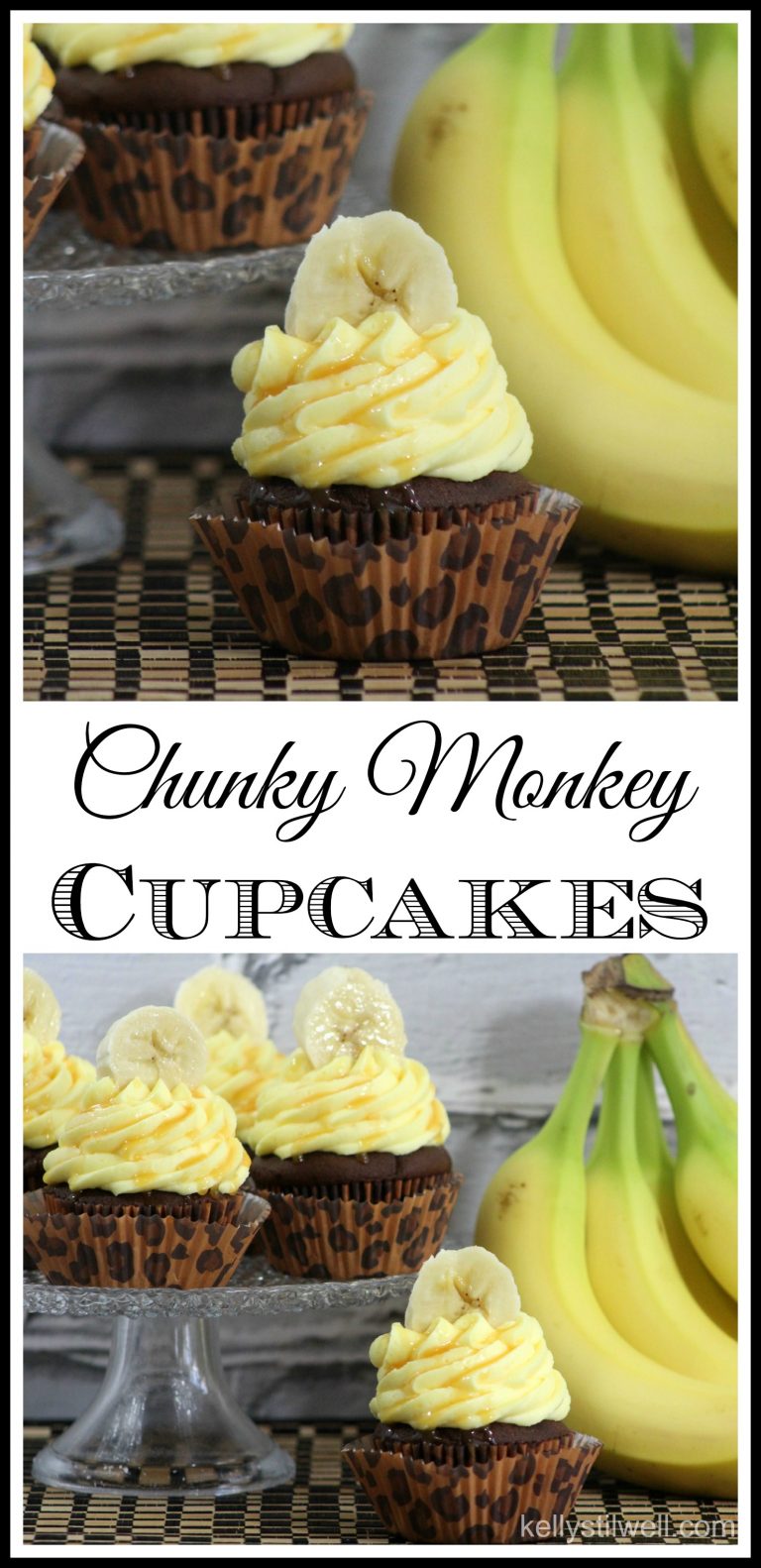 I love cupcakes so much, and I'm back with another fun recipe to celebrate opening day of Disneynature's Monkey Kingdom! This version of the Chunky Monkey Cupcake is so moist and delicious, in part because of the pudding in the cake recipe. And to make it even more mouthwatering, there's a fruit filling! Why not make a batch of Chunky Monkey Cupcakes to snack on before or after seeing Monkey Kingdom?
Chunky Monkey Cupcakes
Chocolate/ Banana Pudding Cupcake Recipe:
2 C  flour
1 C  cocoa
1/4 tsp baking soda
2 tsp baking powder
1/8 tsp salt
1 1/2  C granulated  sugar
1  TBSP  vanilla extract
3/4 C vegetable oil
4 eggs (room temp)
1/2  C   milk
1 C sour cream
1  3.4 oz banana cream pudding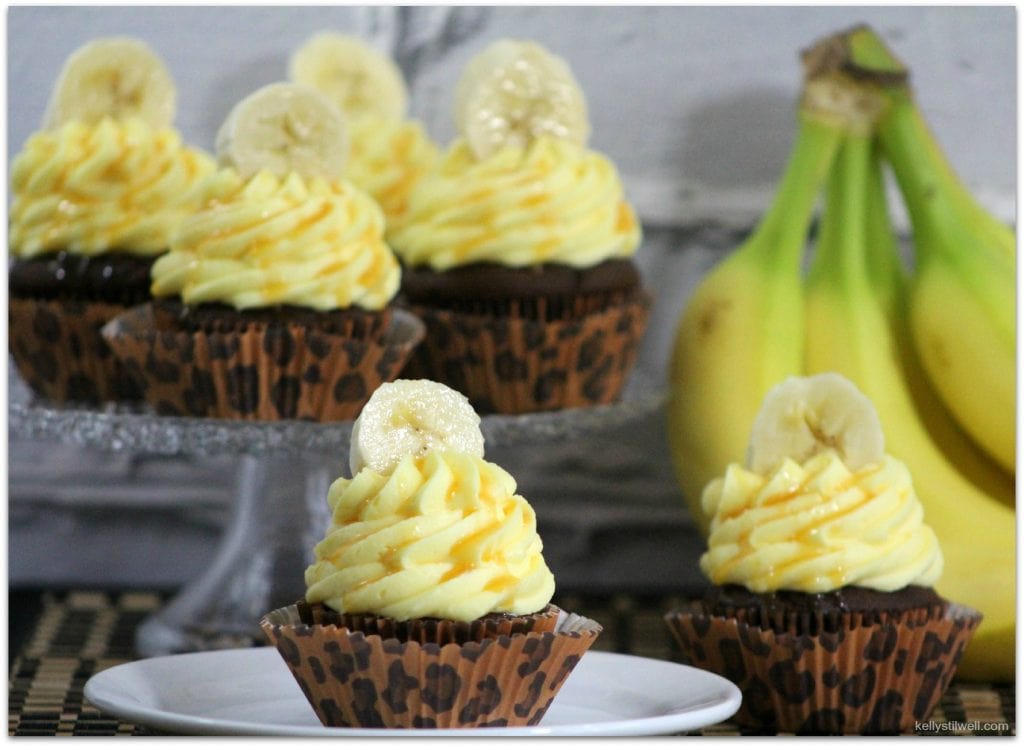 Cupcake Directions:
Preheat oven to 350 degrees.
Place cupcake liners in cupcake pan.
Add dry ingredients into a mixing bowl.
Sift together dry ingredients.
Mix  liquid ingredients together.
Mix liquid and dry ingredients together.
Add eggs to the above.
Beat in mixer until totally combined.
Pour batter into lined pan until 3/4 full.
Bake at 350 degrees for 15-18 minutes, and cool for 15-20 minutes.
Use the cupcake scooper and scoop a hole in the center of the cupcake.
Cooked apple recipe:
4 apples of your choice
2 C water
1/2 Sugar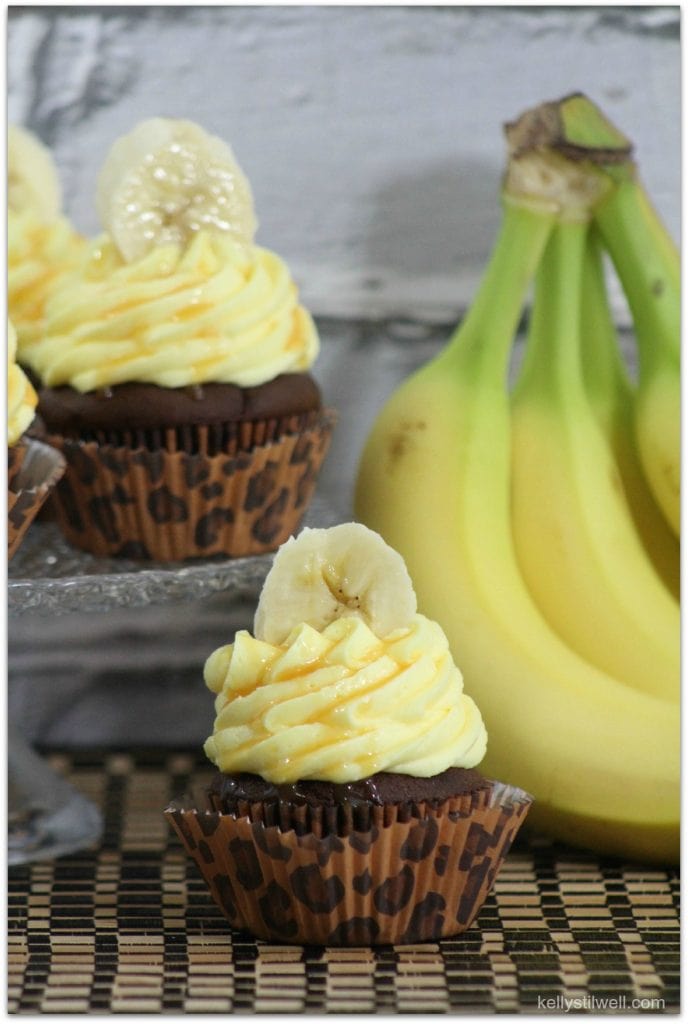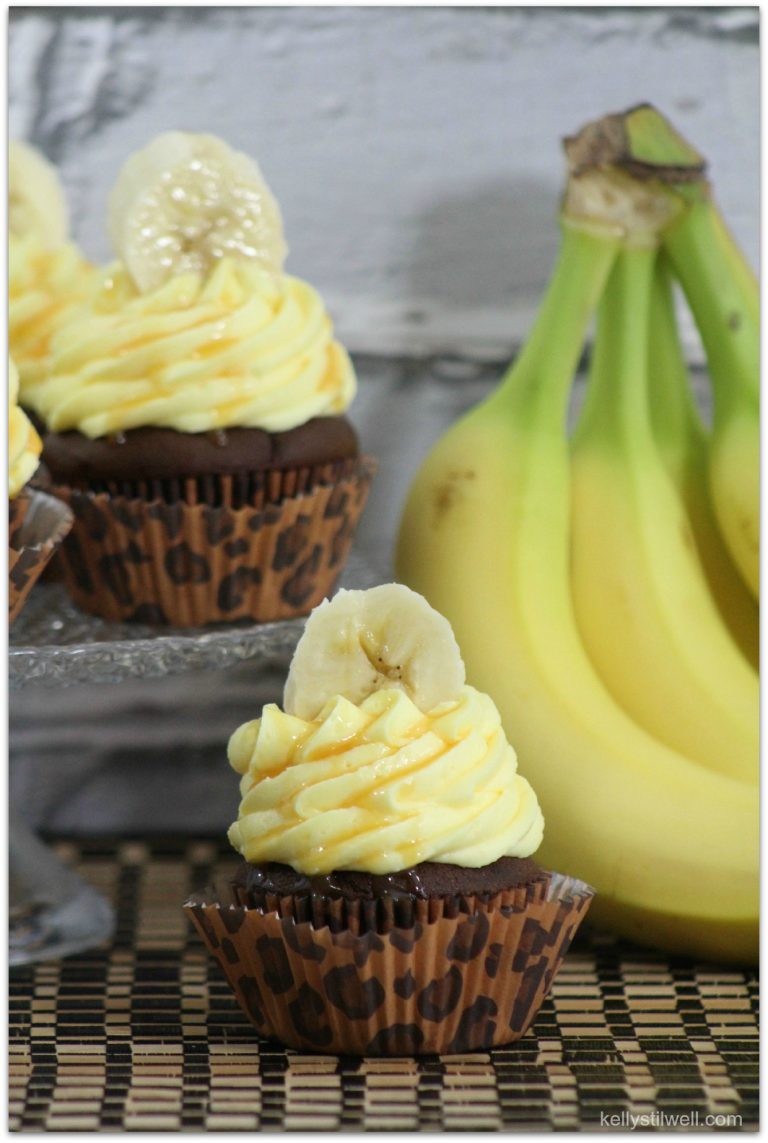 Cooked apple Directions:
Peel, core and chop apples into small pieces.
In a  pot add water, apples, and sugar.
Cook on stove until the apple chunks become tender.
Cool in refrigerator overnight or for several hours.
Fill the hole made with the cupcake scooper with the chunky  cooked apples.
Frosting Recipe:
1/2 C unsalted sweet cream butter
2 C powdered sugar
3 tsp of imitation banana extract
2 TBSP heavy whipping cream
Frosting Directions:
Mix soft butter with sugar in stand up mixer until they look like small rock pebbles.
Continue to mix at medium speed adding whipping cream.
Add in the imitation banana extract.
Continue to mix until frosting stands in sift peaks.
Add additional powdered sugar at 1/2 C  at a time until the sift peaks form and stand.
Apply frosting to cupcakes in a pastry bag with tip or frost by hand.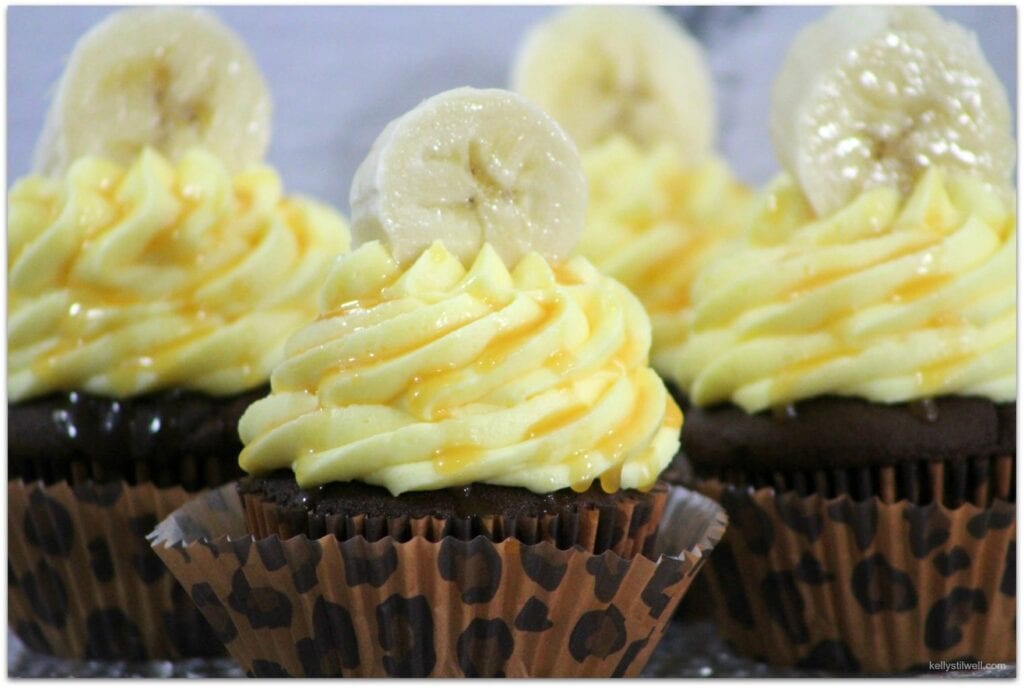 These Dress My Cupcake Standard Cupcake Wrappers from Amazon are really cute. I also have another recipe for Monkey cupcakes made with adorable little fondant monkeys!
or check out these 17 Amazing Disney-themed cupcakes!
Monkey Kingdom swings into theaters today, so be sure to see it with the whole family! During opening week, Disneynature will make a donation in your honor to Conservation International, which helps protect monkeys and other endangered species in their natural habitats. Learn more by visiting the Monkey Kingdom website.