Last week I was invited to spend the day aboard the Disney Magic Cruise Ship, one of four in the Disney Cruise Lines fleet.
A few years ago, in celebration of my older daughter's 18th birthday, my family spent a week on the Disney Fantasy. Forgive me for being cliché, but magical is the only way to describe sailing with Disney!
Every moment of your trip is thought out, from excursion opportunities to rest and relaxation. Being aboard the Disney Magic reminded me of how much fun we had.
For our visit, I was invited to bring a guest, so I bought my younger daughter. Our tour began with watching the new Broadway Style Show, Tangled: The Musical, which is one of my daughter's favorite movies. The show was absolutely wonderful!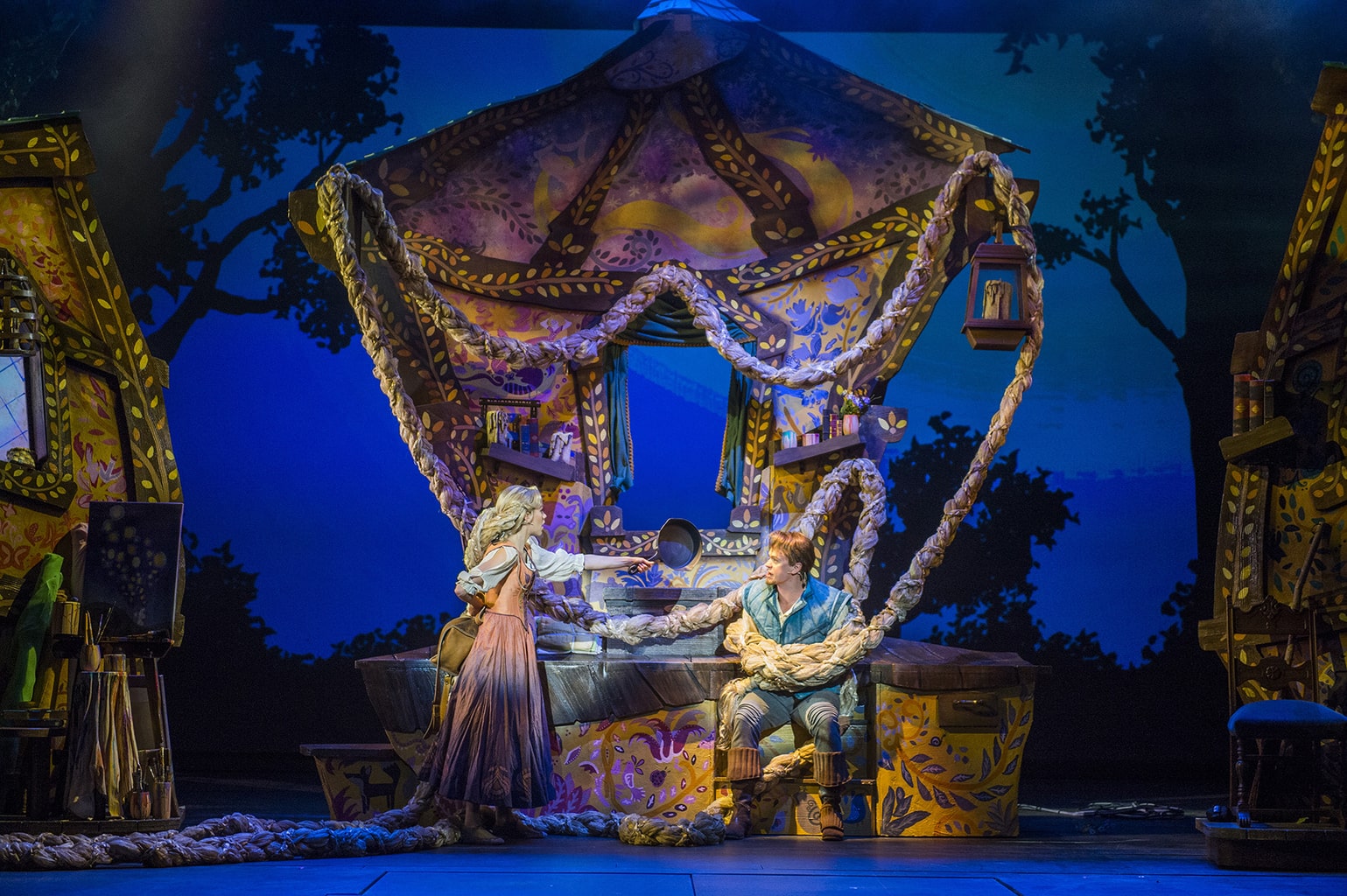 After the show we were invited to lunch at the Animator's Palate. My daughter and I remembered how much we enjoyed having dinner at the Animator's Palate on the Fantasy, so we were as excited about lunch as we were about the show!
The restaurant is just beautiful, with drawings from all of our favorite animated Disney movies.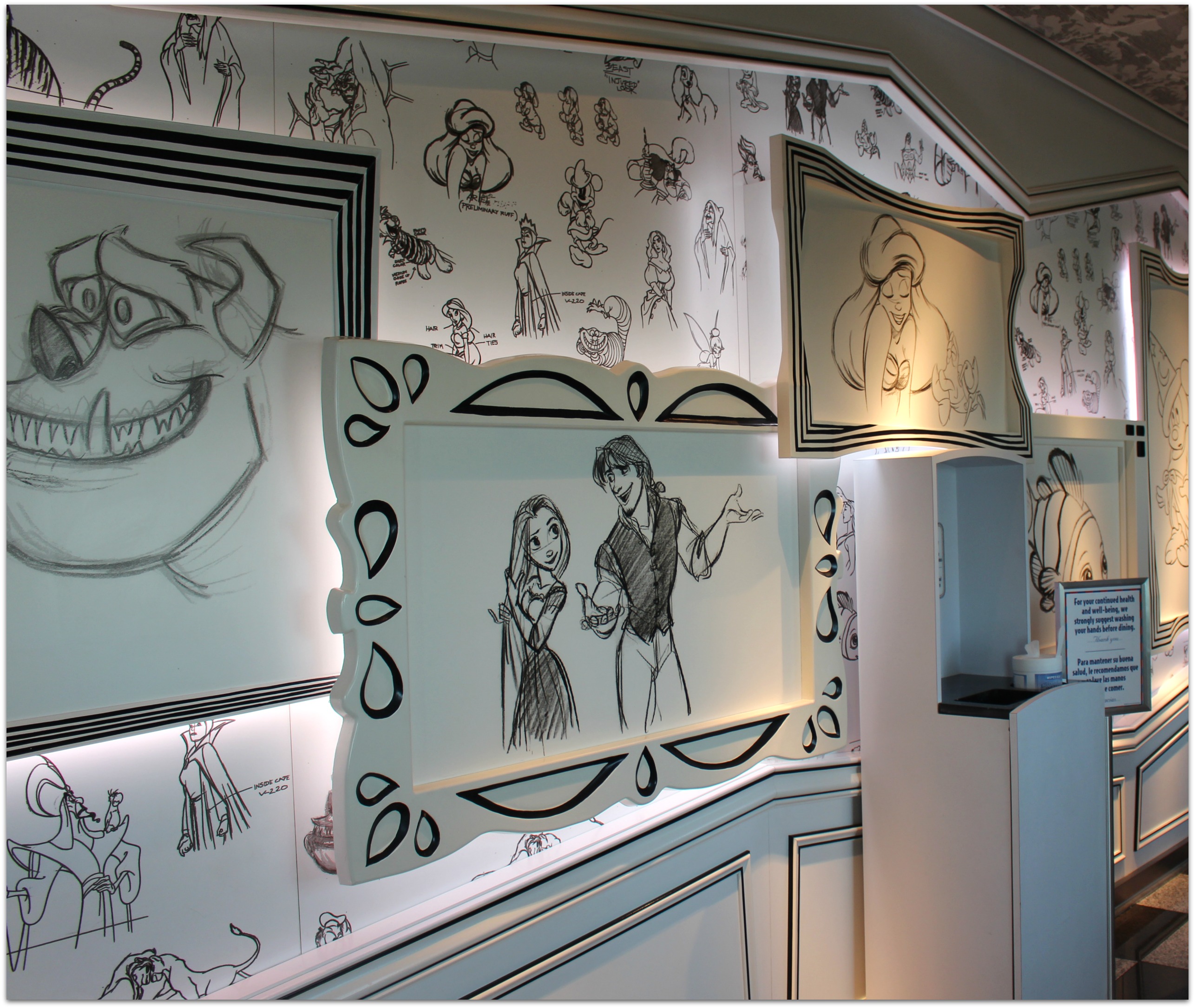 As soon as your take your seat, your waiter or waitress will hand you a placemat for you to create your character.
This was so amazing to us the first time we did it! During the meal, your drawing will be turned into an animated character in the "Drawn to Magic" dinner animation show. My daughter is more of an artist, so I'll share her drawing.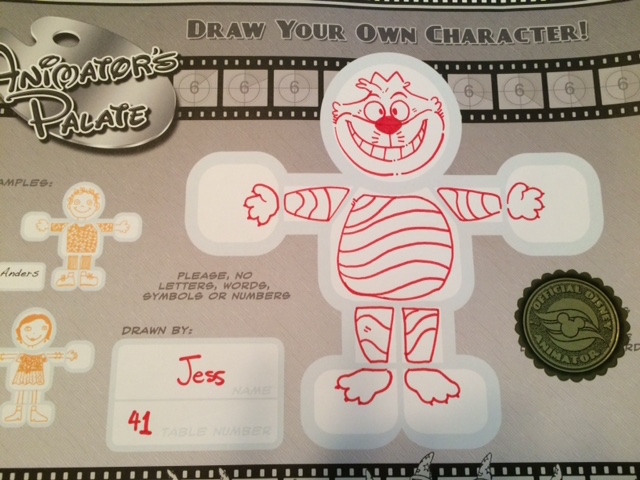 Each drawing is returned to you with the official Disney Animator sticker, and from all the drawings at our table, a short film was created. This is towards the end. It was so much fun!
Lunch was also fantastic on the Disney Magic, as always on a Disney Cruise Line. To start, we were all served three different appetizers to try. They were all so good, I couldn't choose a favorite!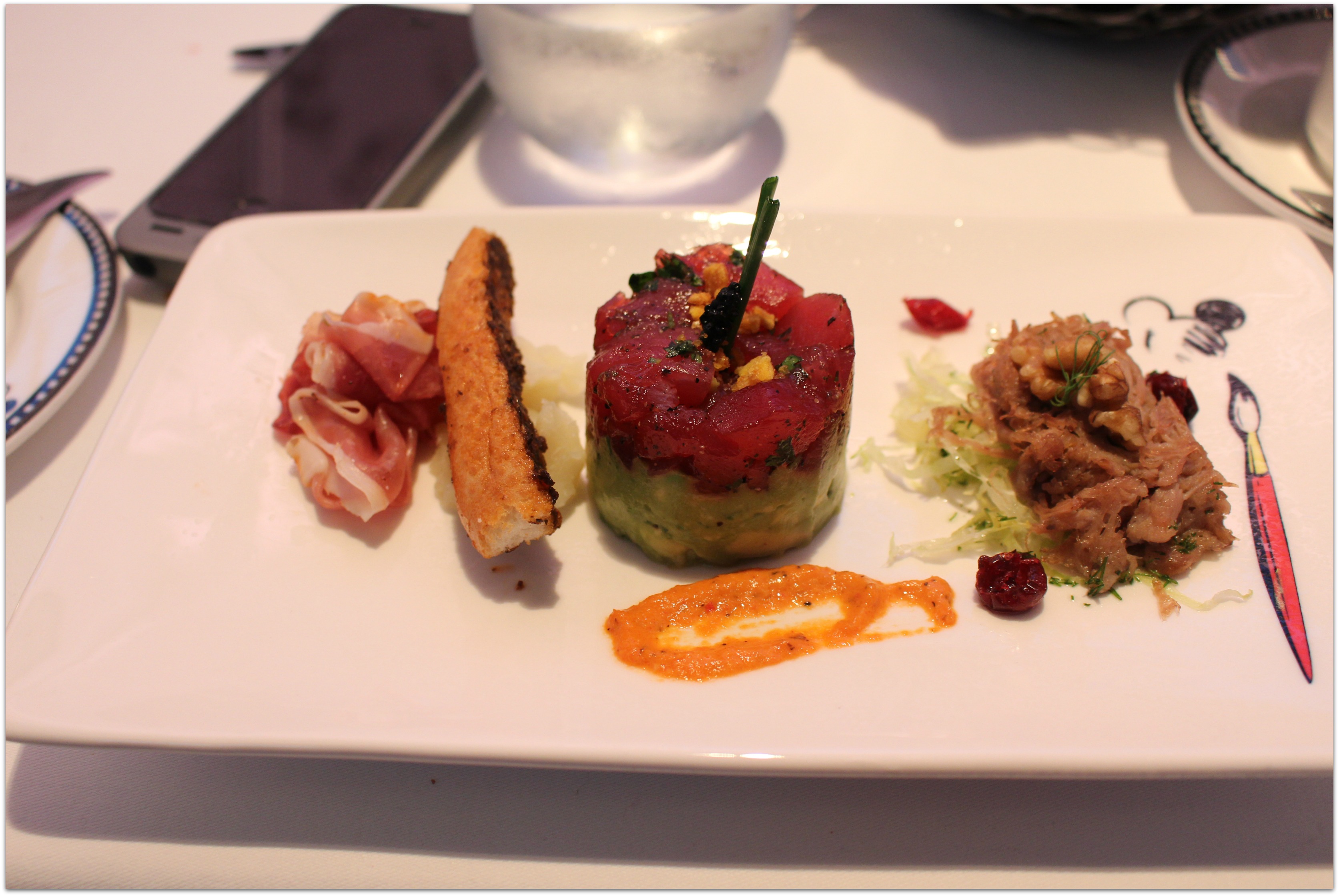 For our entree, we each chose from the menu. Our waiter recommended the pork chop, which was huge!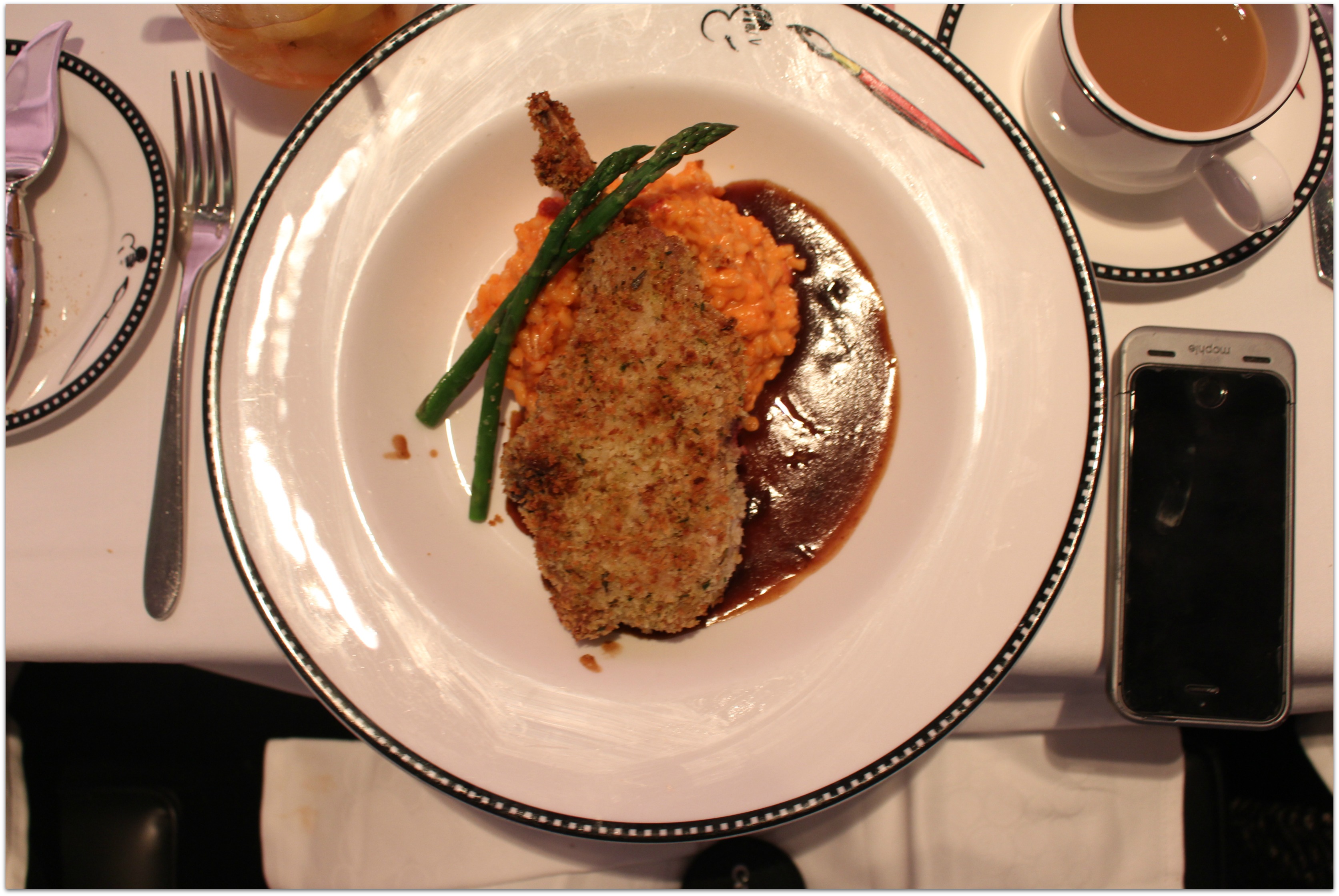 In fact, I remember taking leftovers back to our room when we sailed on the Fantasy. The food is so good that you don't want to leave it!
Unfortunately, we had a long drive home, so didn't take it with us this time. I had to taste my daughter's swordfish, and it was fantastic as well.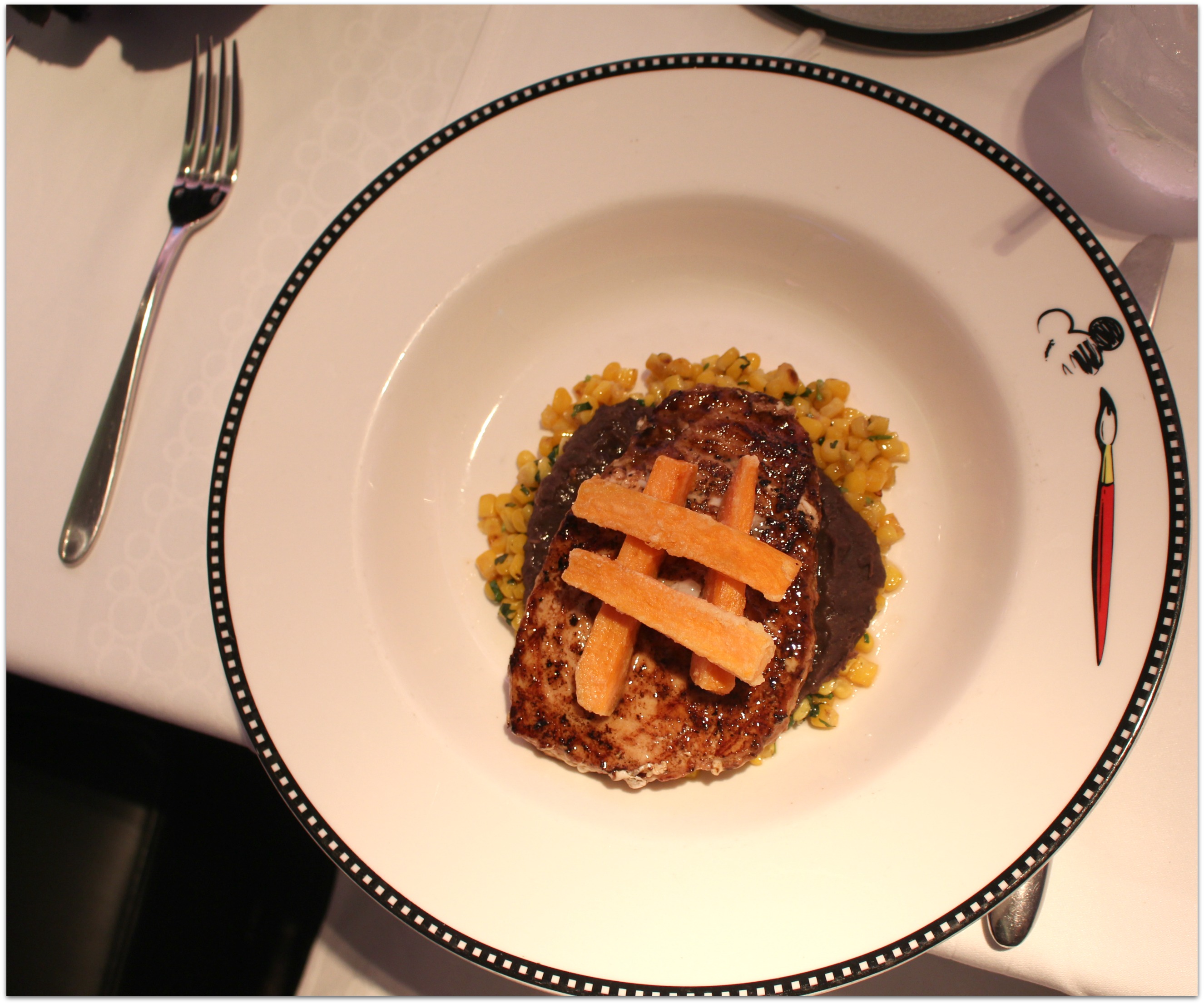 The desserts? Oh. My. Word. We all wanted to lick the plate. We didn't. We do have manners, you know. But it was tempting!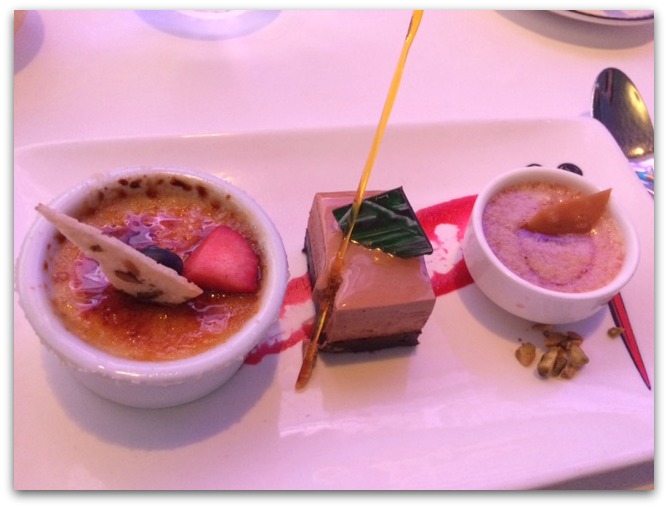 Seeing the rest of the ship reminded me how much we enjoyed the whole Disney Cruise Experience. The pools...
The slide was amazing on the Fantasy, but on the Magic's AquaDunk a platform drops you!
I would love to check that one out! And doesn't this look like a blast?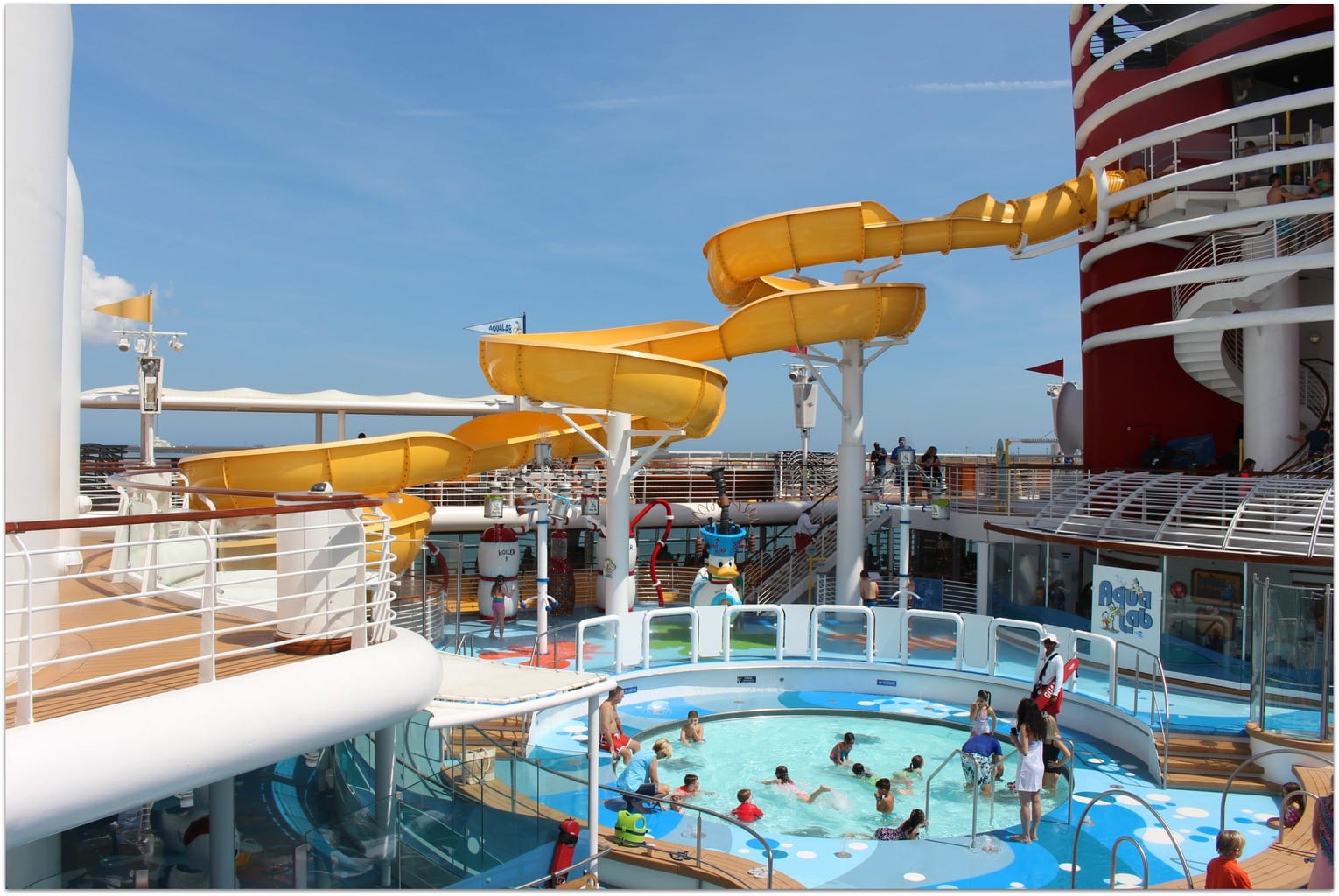 The kids will love the areas designated just for them, with age specific clubs for different age groups up to 17 years old. Infants and toddlers (up to 3 years old) are cared for and enjoy toys, books, crafts and games at It's a Small World Nursery. Disney Cruise Line even offers babysitting services!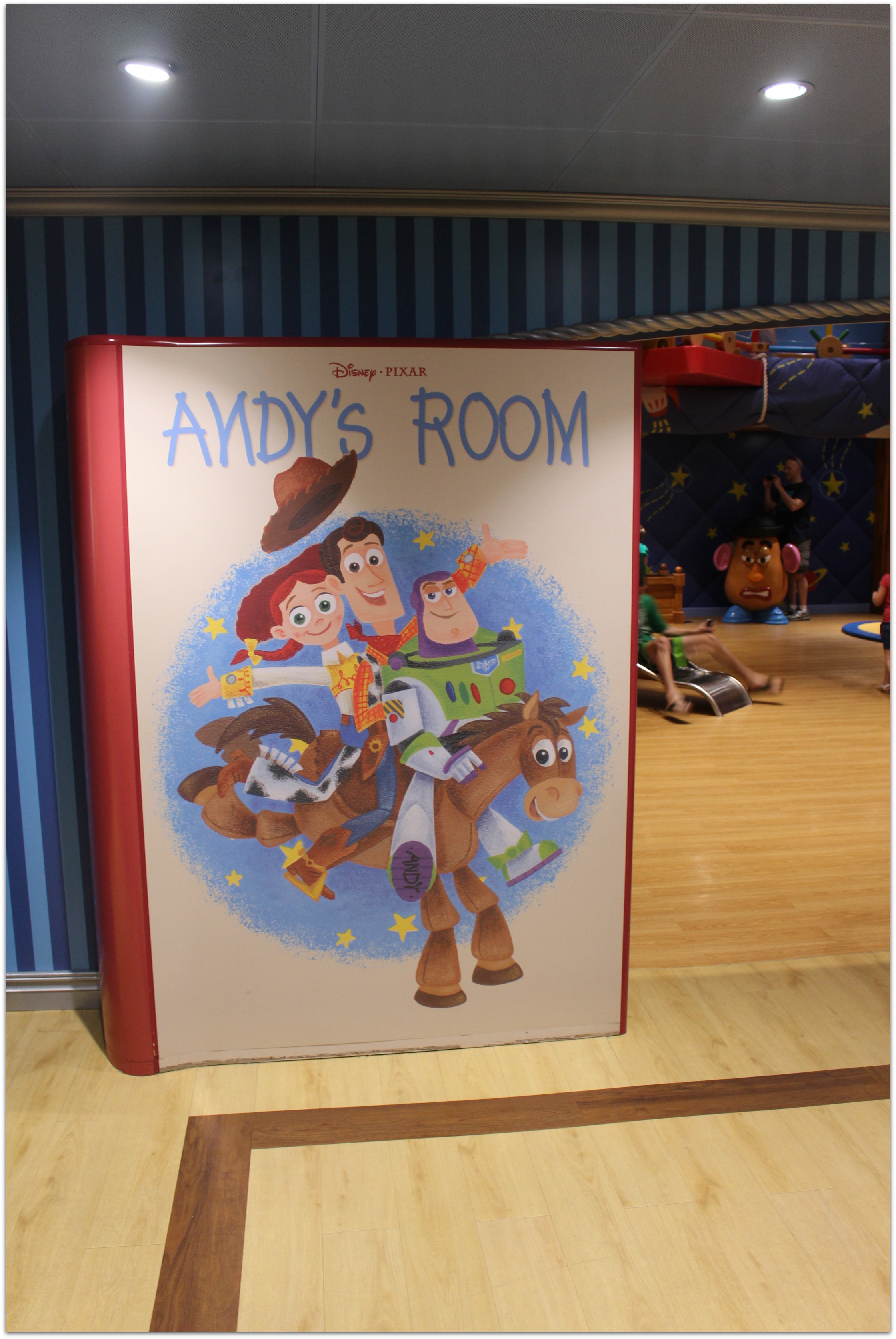 When kids are Aboard Disney Cruise Line ships, it's great to be a kid! This area is for the younger kids.
You younger girls will fall in love with the Bibbidi Bobbidi Spa!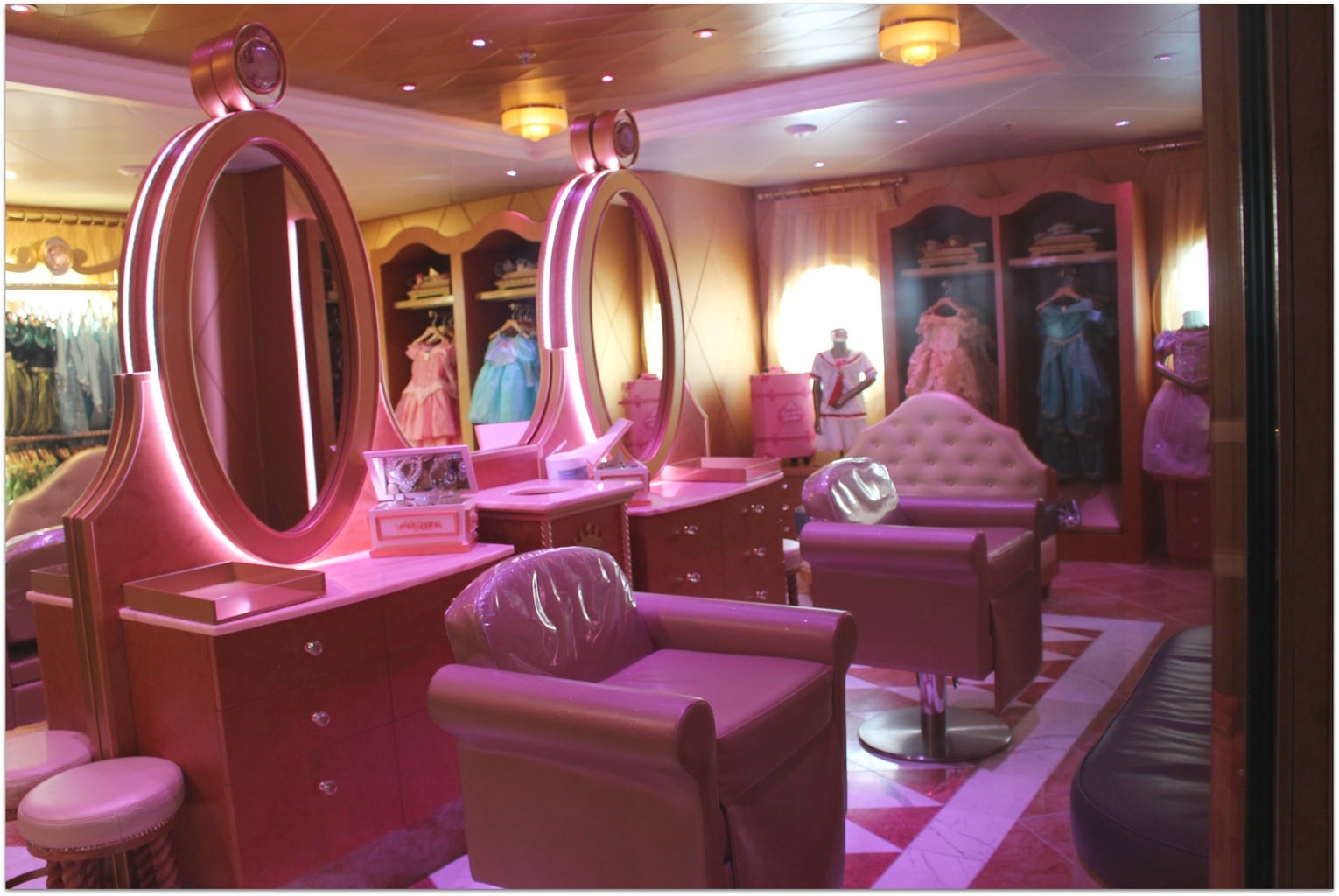 Children can choose their own fun from a variety of activities. Disney's Oceaneer Club and Disney's Oceaneer Lab (ages 3-12) transport children to magical realms of adventure and exploration.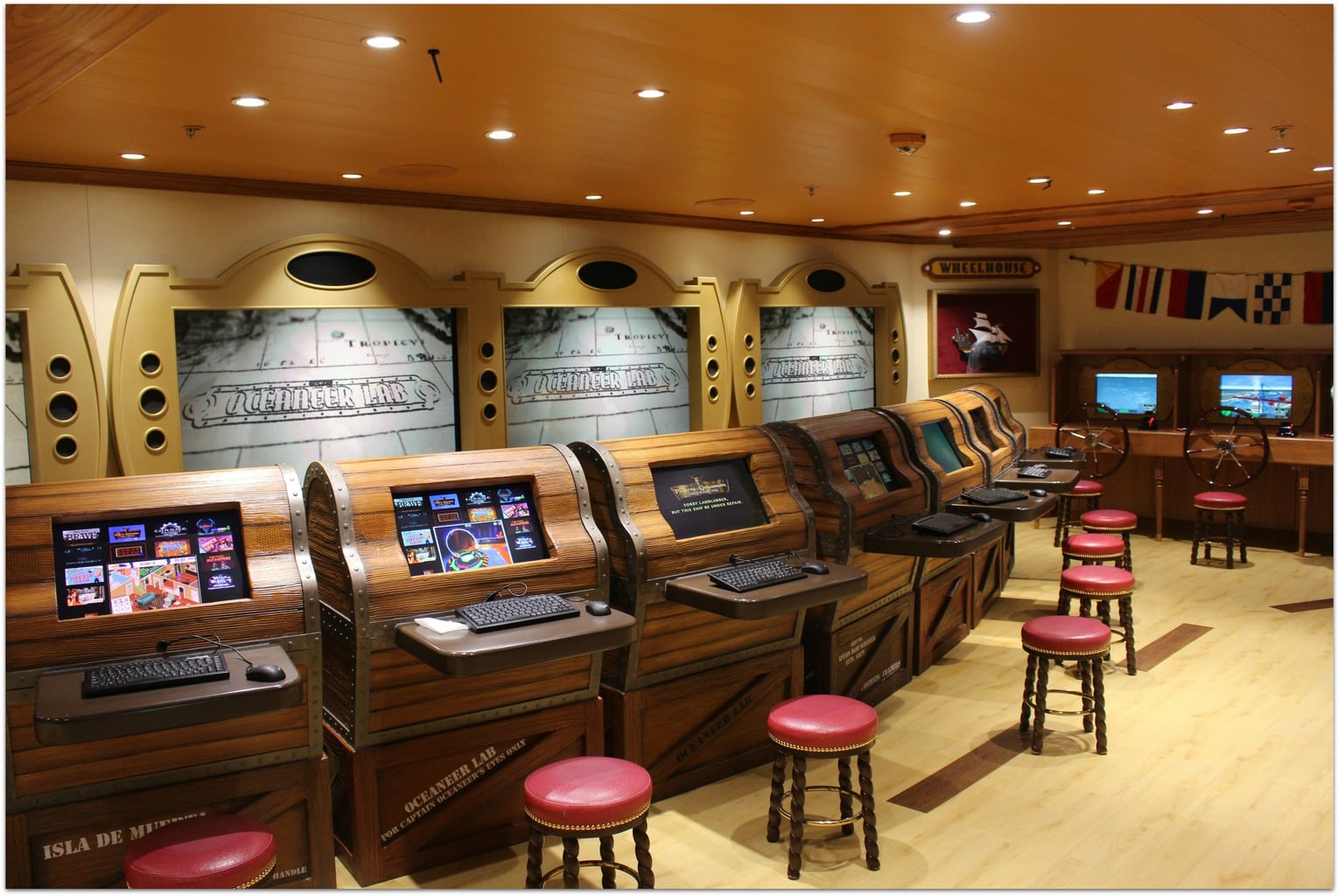 Tweens (ages 11-14) can play video games and enjoy a plethora of hi-tech entertainment arts and movies in Edge.
For the teens, Vibe (ages 14-17) provides an ultra-cool teen-only hangout. It's the perfect spot to chill, with music, Internet access, plasma-screen TVs, MP3 players, games, karaoke and snacks. My girls had a blast when they were on The Fantasy!
What is really awesome is that you can feel totally comfortable letting your kids hang out in the supervised areas while you hang out for some one-on-one time with your love!
My husband and I both enjoy wine, so we found out where we would like to spend some time on The Disney Magic!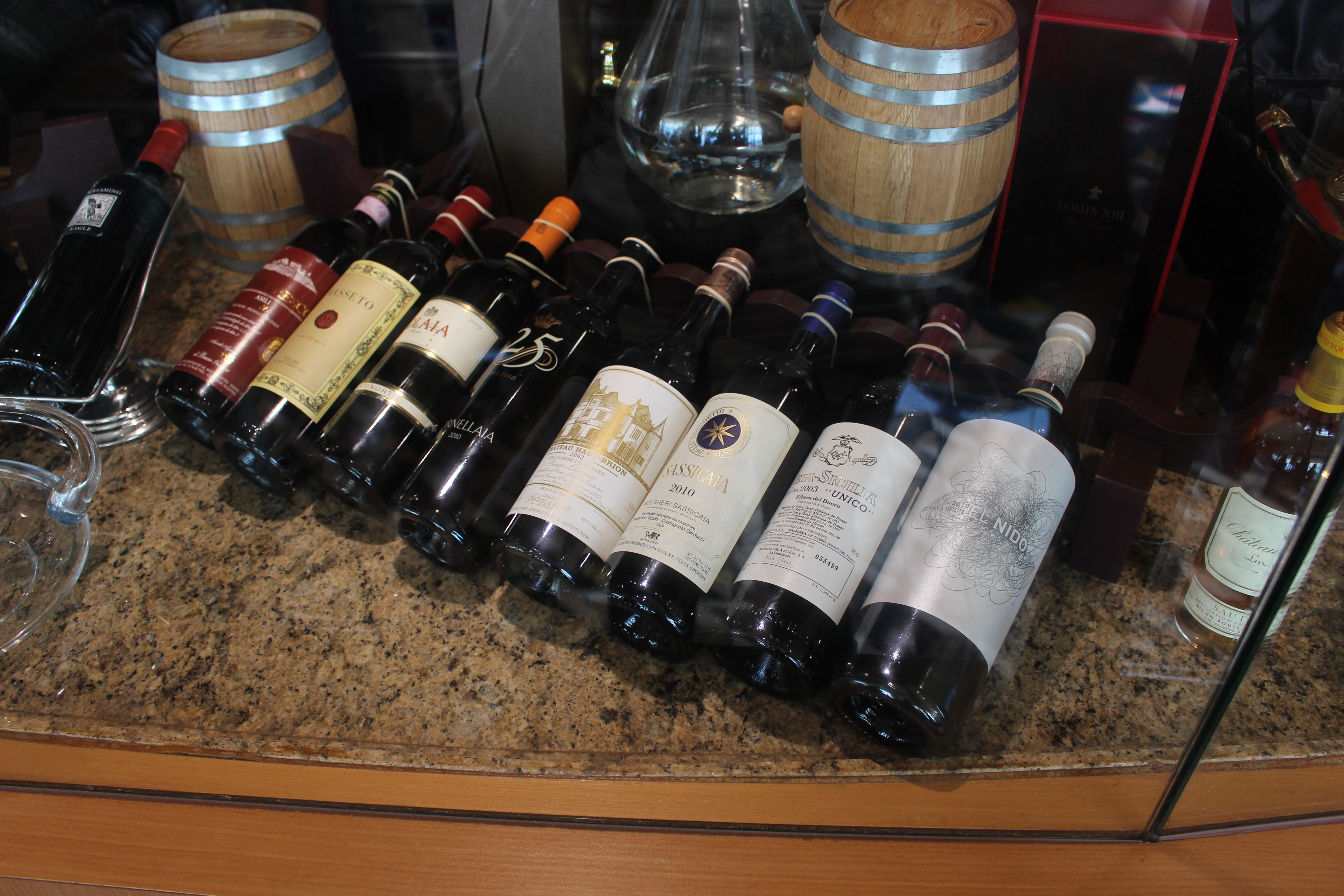 And maybe a massage...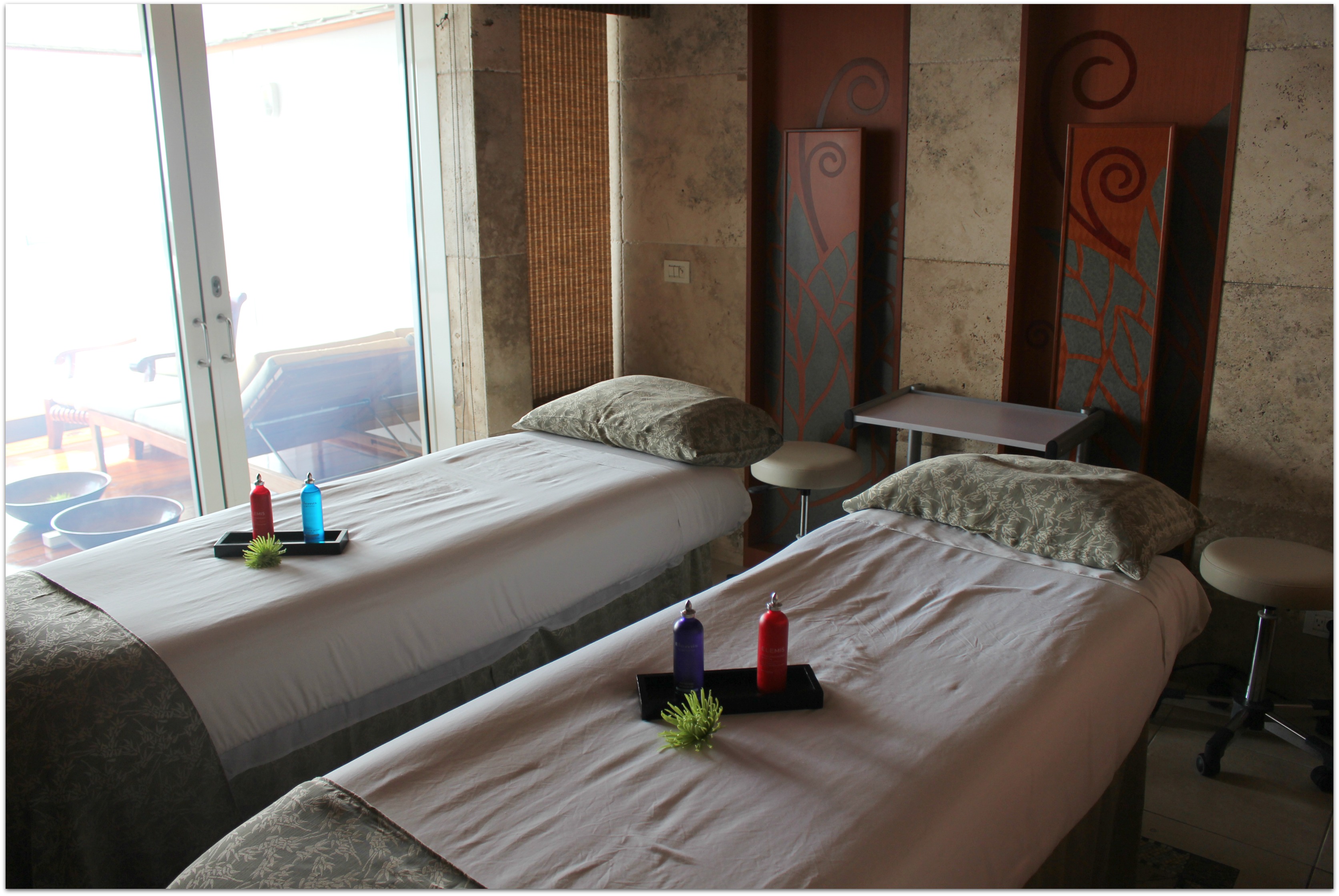 Or two...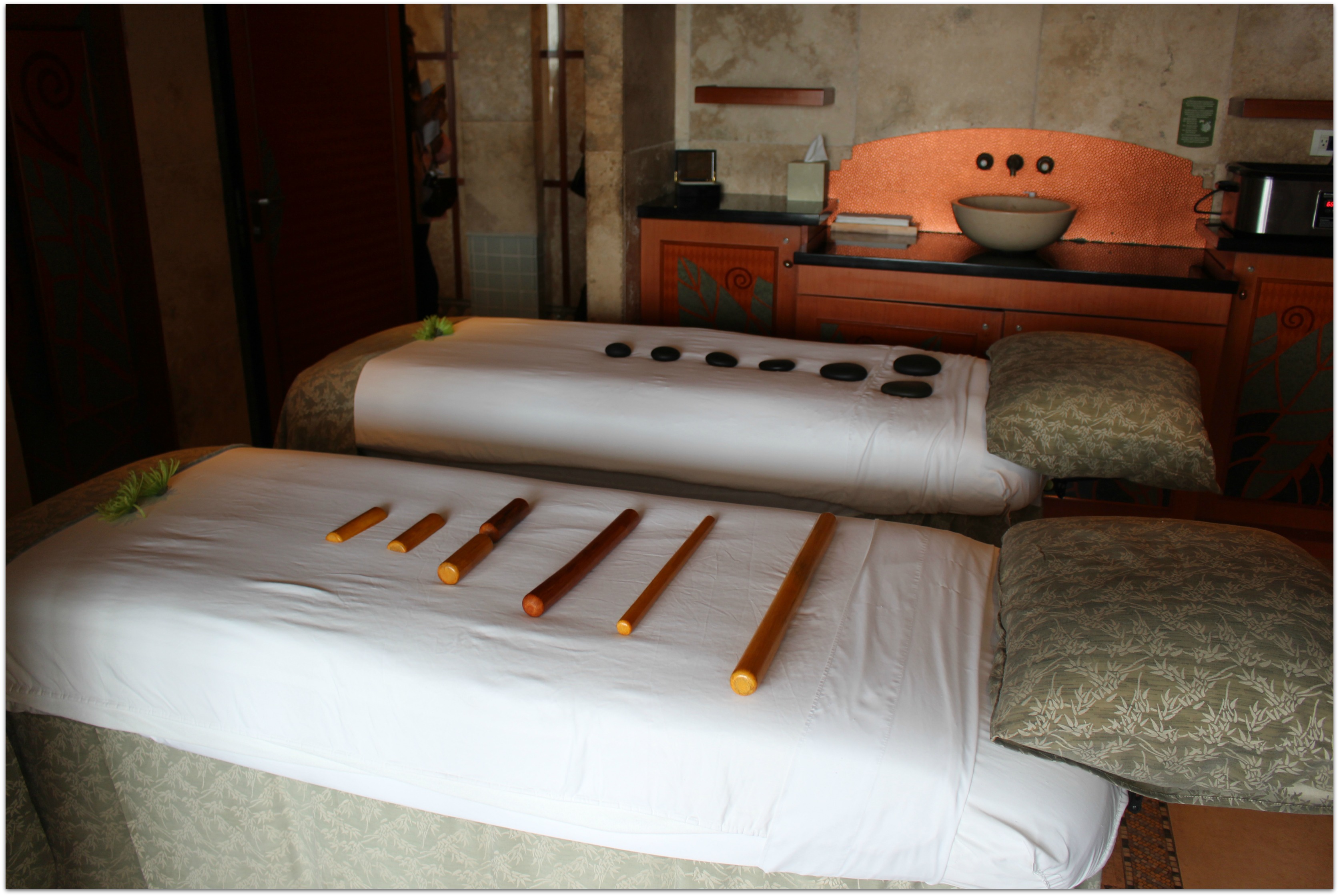 Cruising on the Disney Magic really is the best of both worlds! You can relax and enjoy your days at sea, and visit amazing ports including Northern Europe, the Mediterranean and the Caribbean!
I'd love to hear about your experience on a Disney Cruise! Come back and share in the comments!